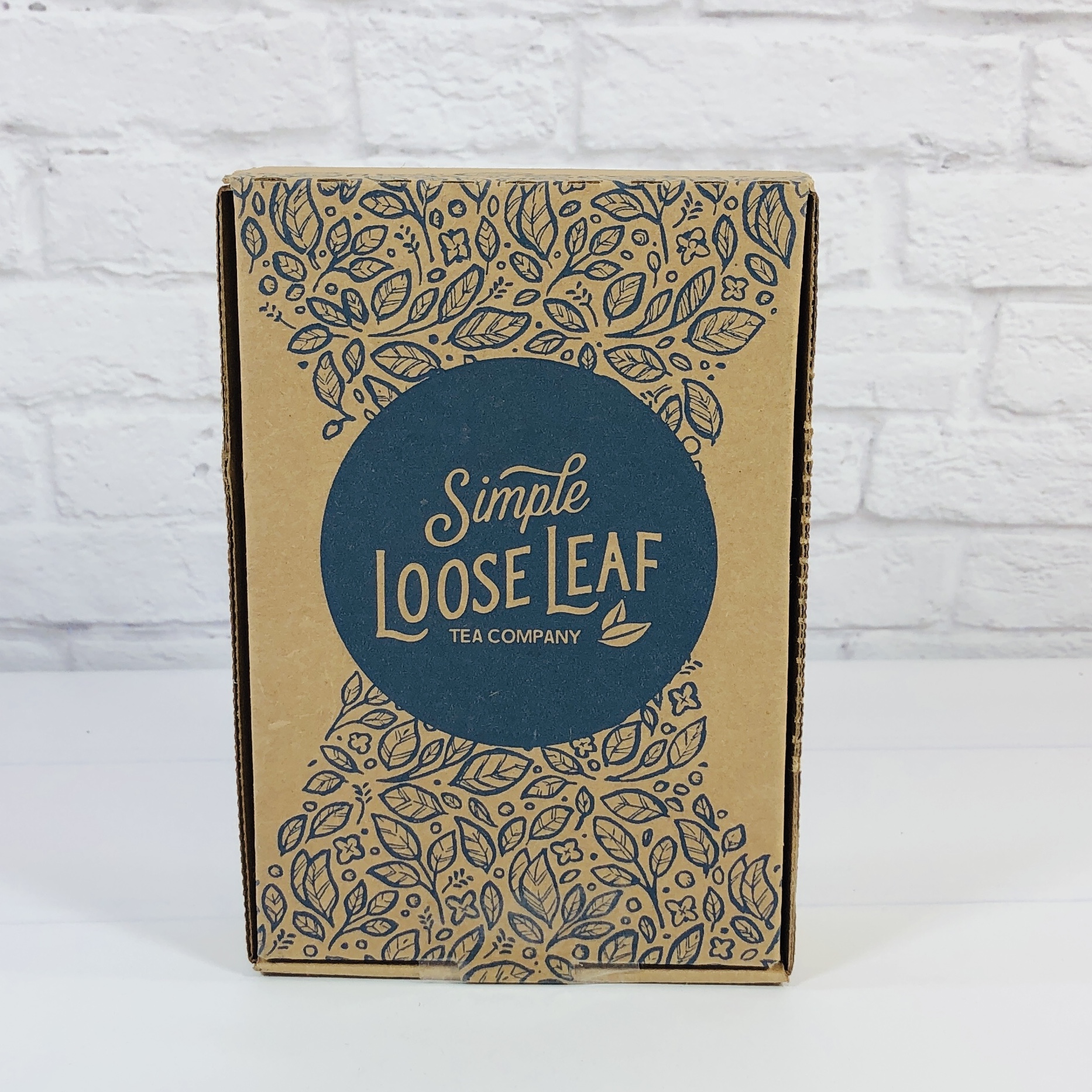 Simple Loose Leaf is a monthly tea box, which delivers four hand selected, loose-leaf teas each month. Subscriptions are $10 a month and you can choose from 4 different tea types: Black, Green, Herbal, or Sampler. They send both single origin teas and blends and include linen bags for steeping. The teas are packed and shipped by employees with developmental disabilities so they can earn a paycheck and learn life skills. Boxes include:
4 new hand-selected premium loose leaf teas
10 grams (0.35oz) of each loose leaf tea
4 reusable linen tea filters Made in the USA
Information on each of the teas with tasting notes
DEAL: Get $3 off on your first tea order! Use coupon code 3B1TEA. OR Get $5 off on your first box! Use coupon code 05BOX001.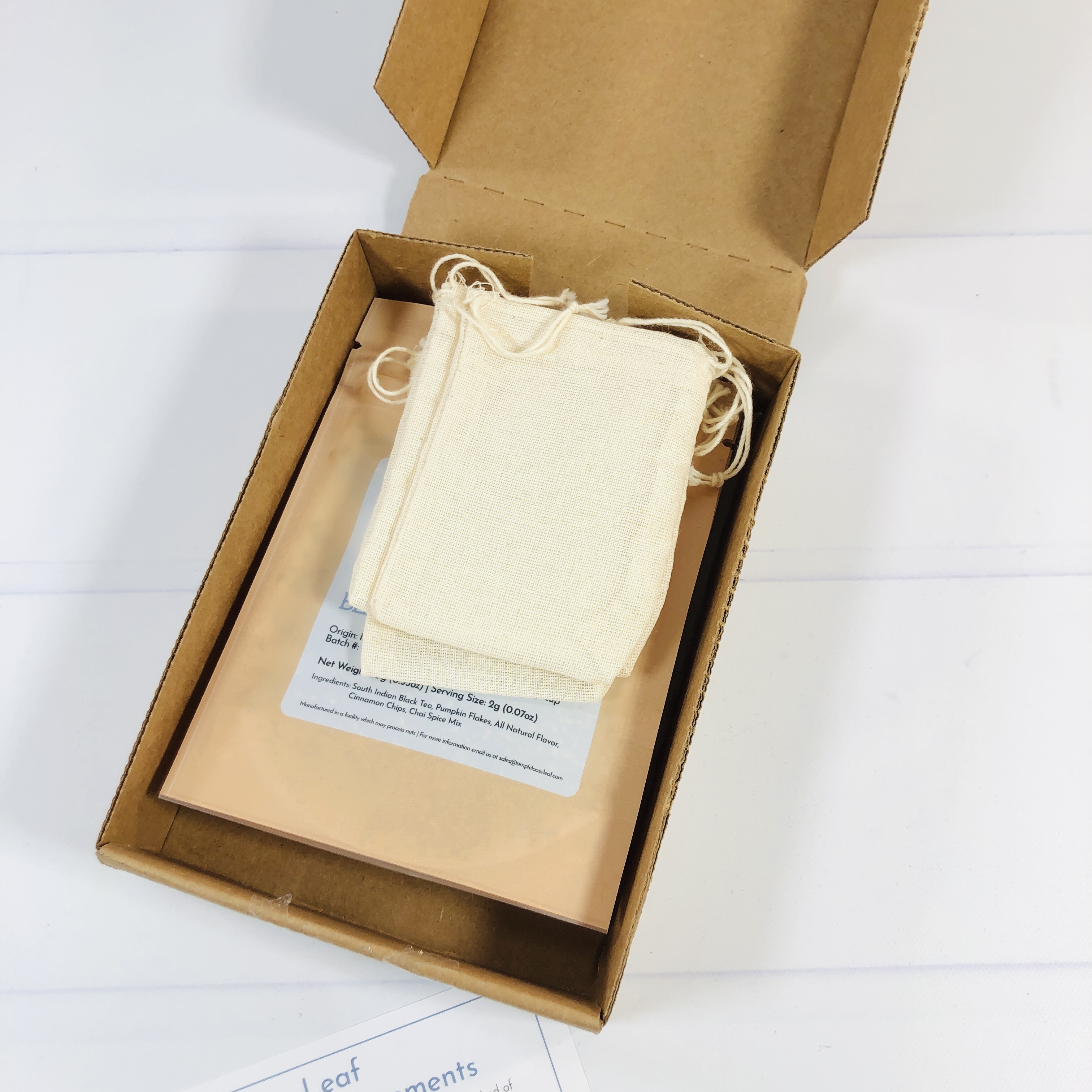 This is a review of the Black Tea Box!
Black Tea Box

Each month receive 4 new black loose leaf teas or 3 black teas and something that black tea drinkers will love
The Black Tea Box is a great fit for the tea drinker that wants to experience the darker flavor profiles that black teas have to offer
Explore teas from China, India, Sri Lanka, and more
I received a card this month!
The back of the card discussed some upcoming changes to this subscription. To sum it up: Cotton filters will only be included in the first box, they will send MORE tea to compensate, and the pouches will change.
I received four linen pouches in my box. Simple Loose Leaf sends, you guessed it, loose leaf teas. You will need a way to remove the leaves after steeping. I have a steeping system but you could use these bags, buy disposable paper bags, use a French Press, or strain your tea afterwards, whatever works for you. Starting in December, these will only be included in the very first box.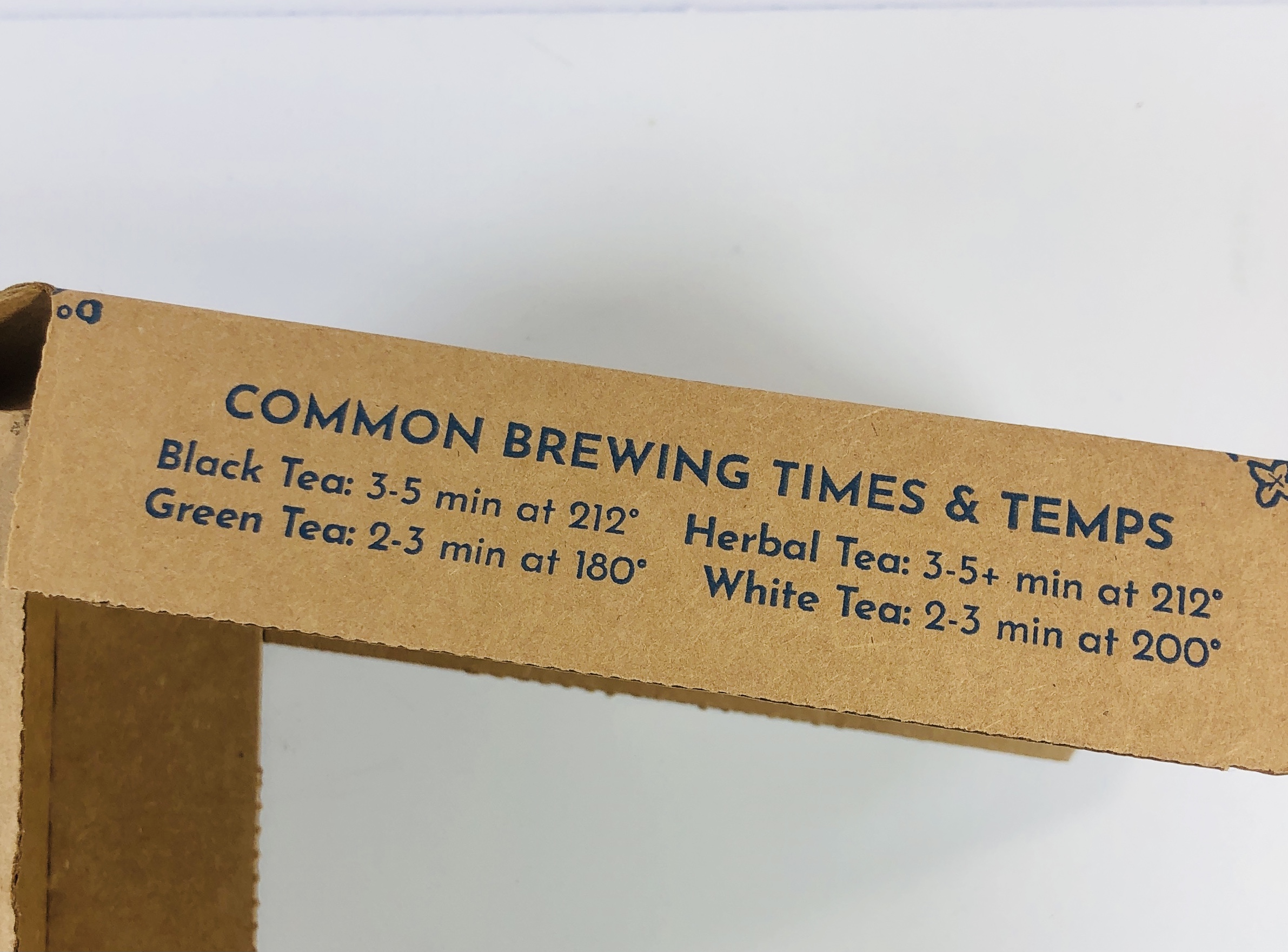 The side of the box had some helpful tips for steeping times and water temps. For instance, green and white tea should never be steeped with boiling water or for longer than 3 minutes (they will turn bitter).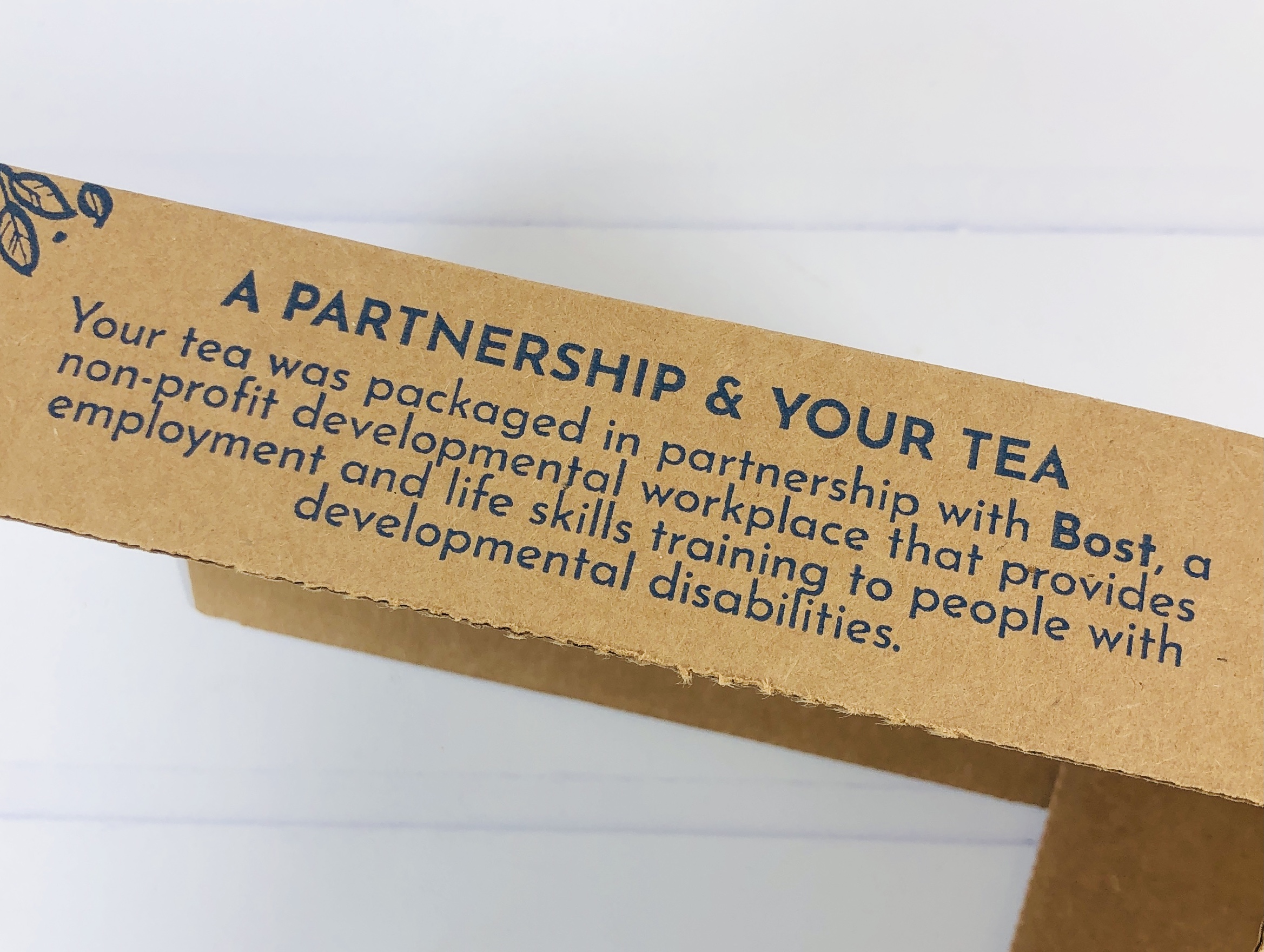 A reminder that employees are getting life skills through working is on the other side of the box.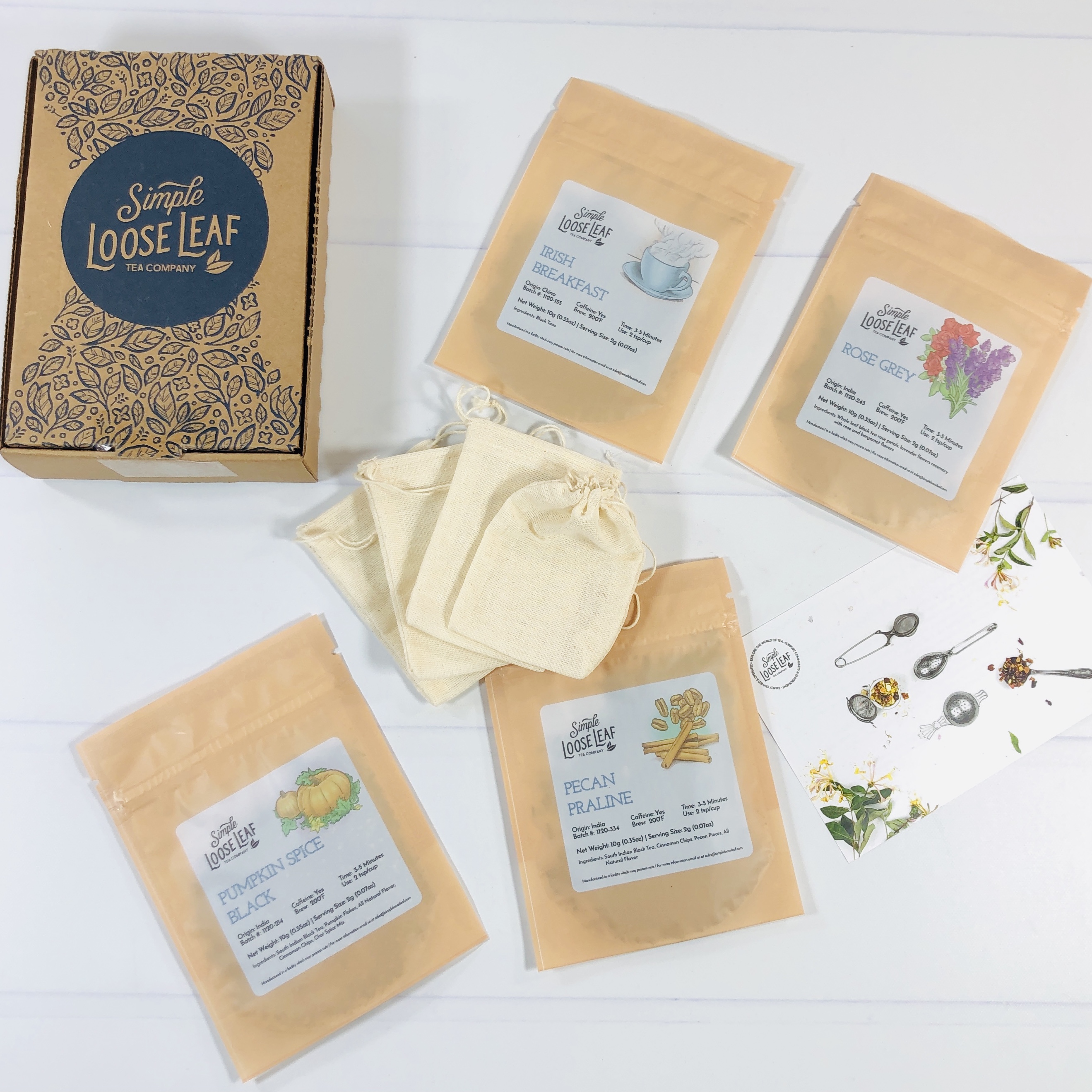 Everything in my box!
Simple Loose Leaf Irish Breakfast Black Tea A hearty blend of Indian and Chinese teas made for a robust cup of tea to start my day.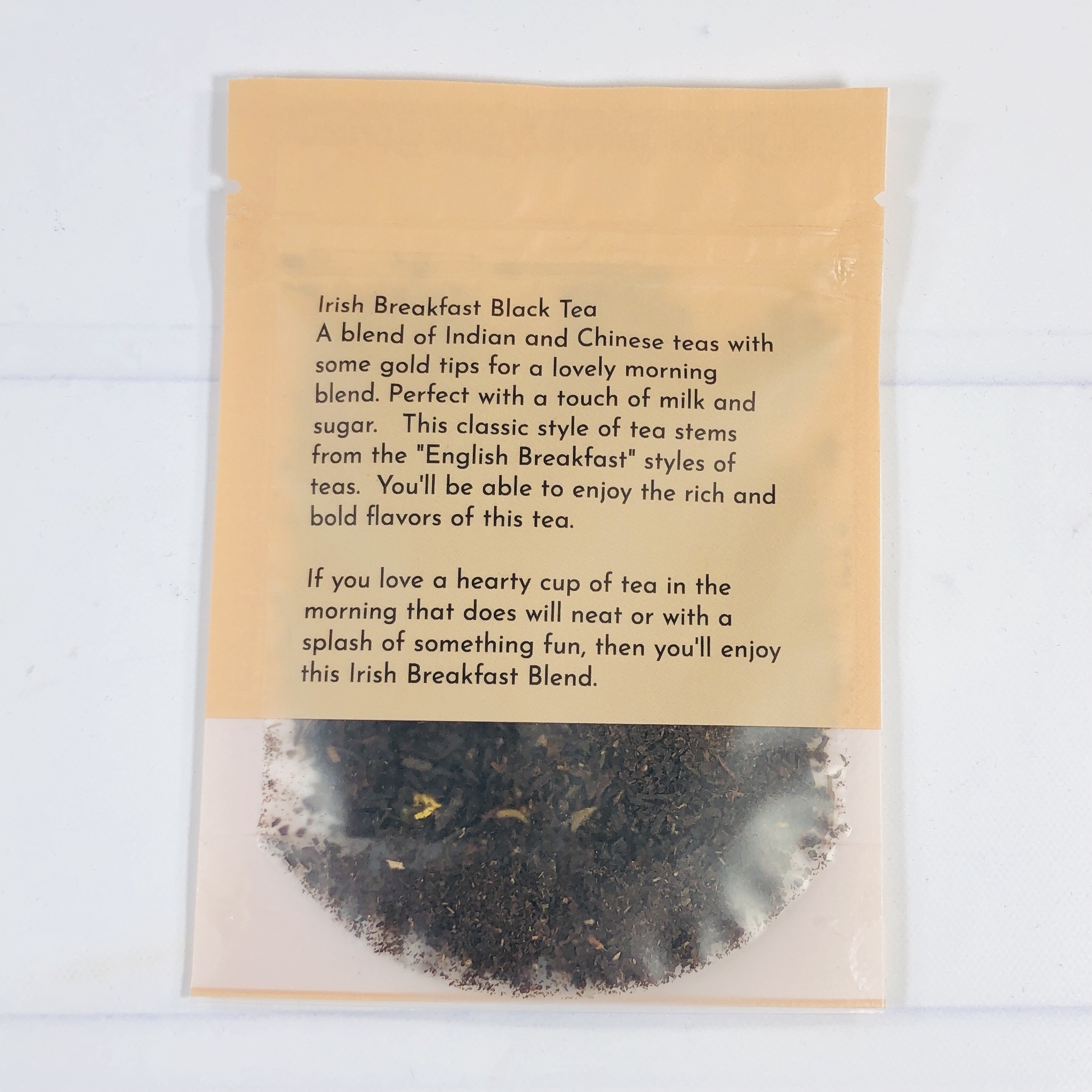 There are a few golden tips in this blend too.
As I predicted, it had a strong, hearty breakfast tea flavor. It made my mouth pucker but milk and sugar made this the perfect perk me up cup.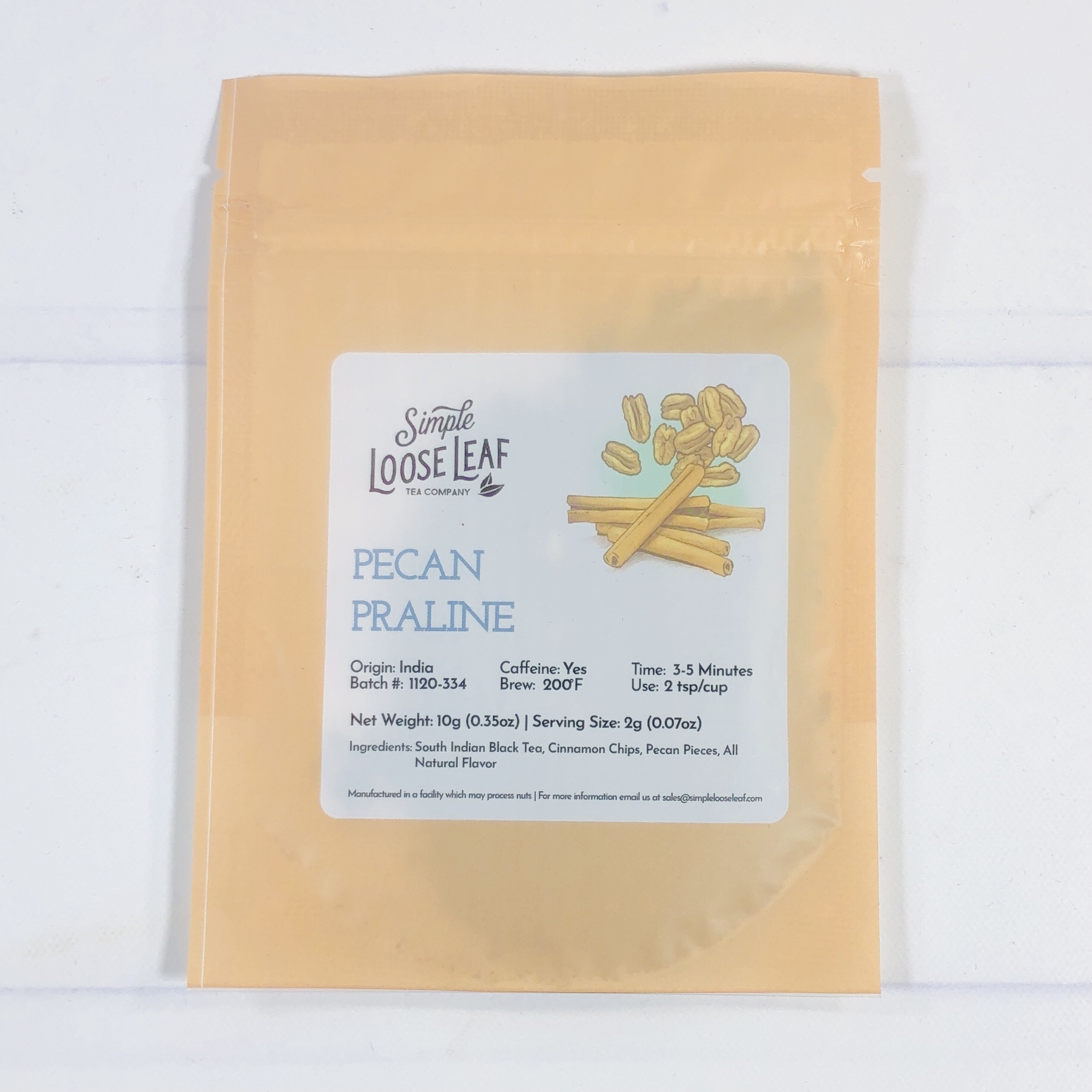 Simple Loose Leaf Pecan Praline I thought this tea smelled just like banana bread when I opened the pack!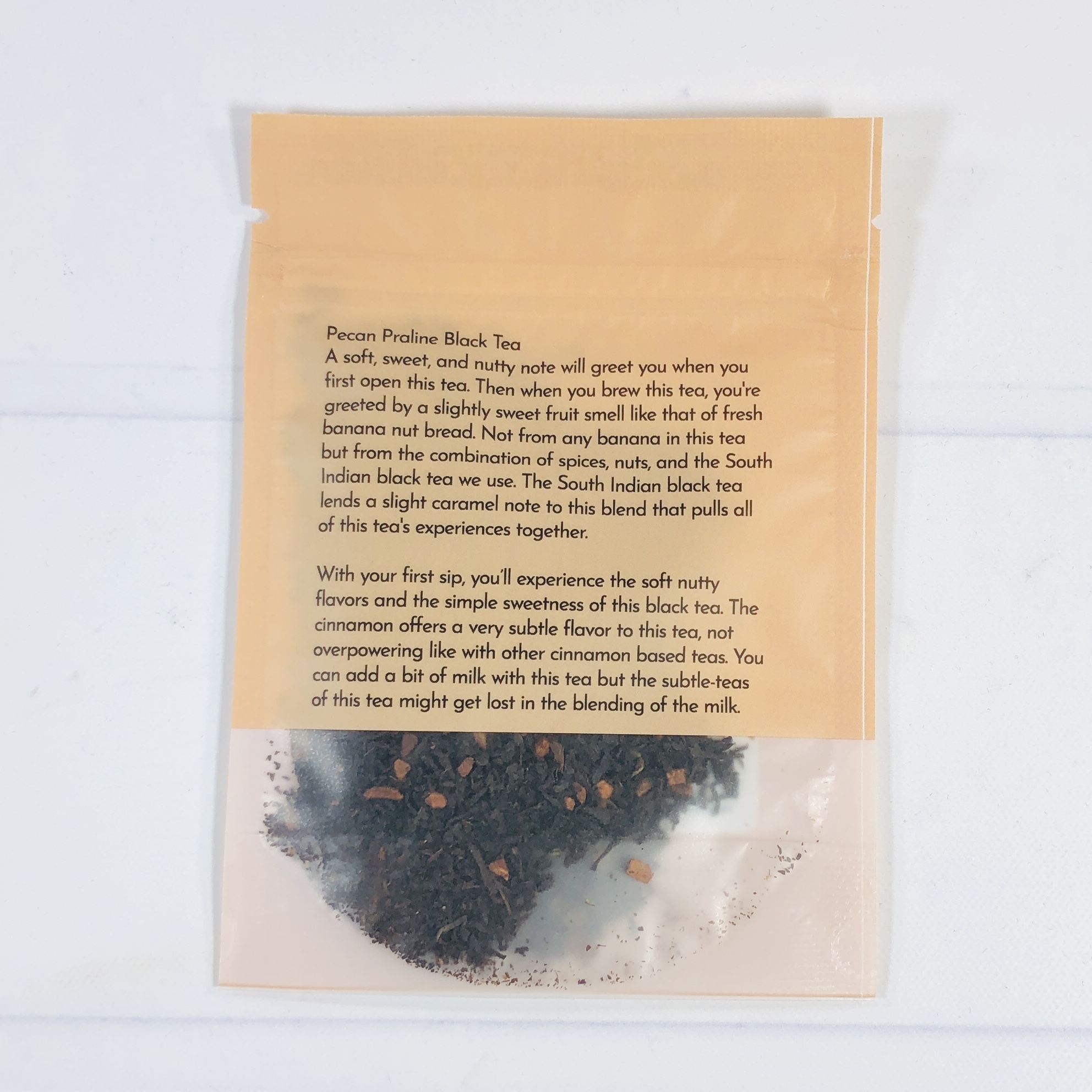 It has a black tea base, cinnamon, pecan pieces, and natural flavor.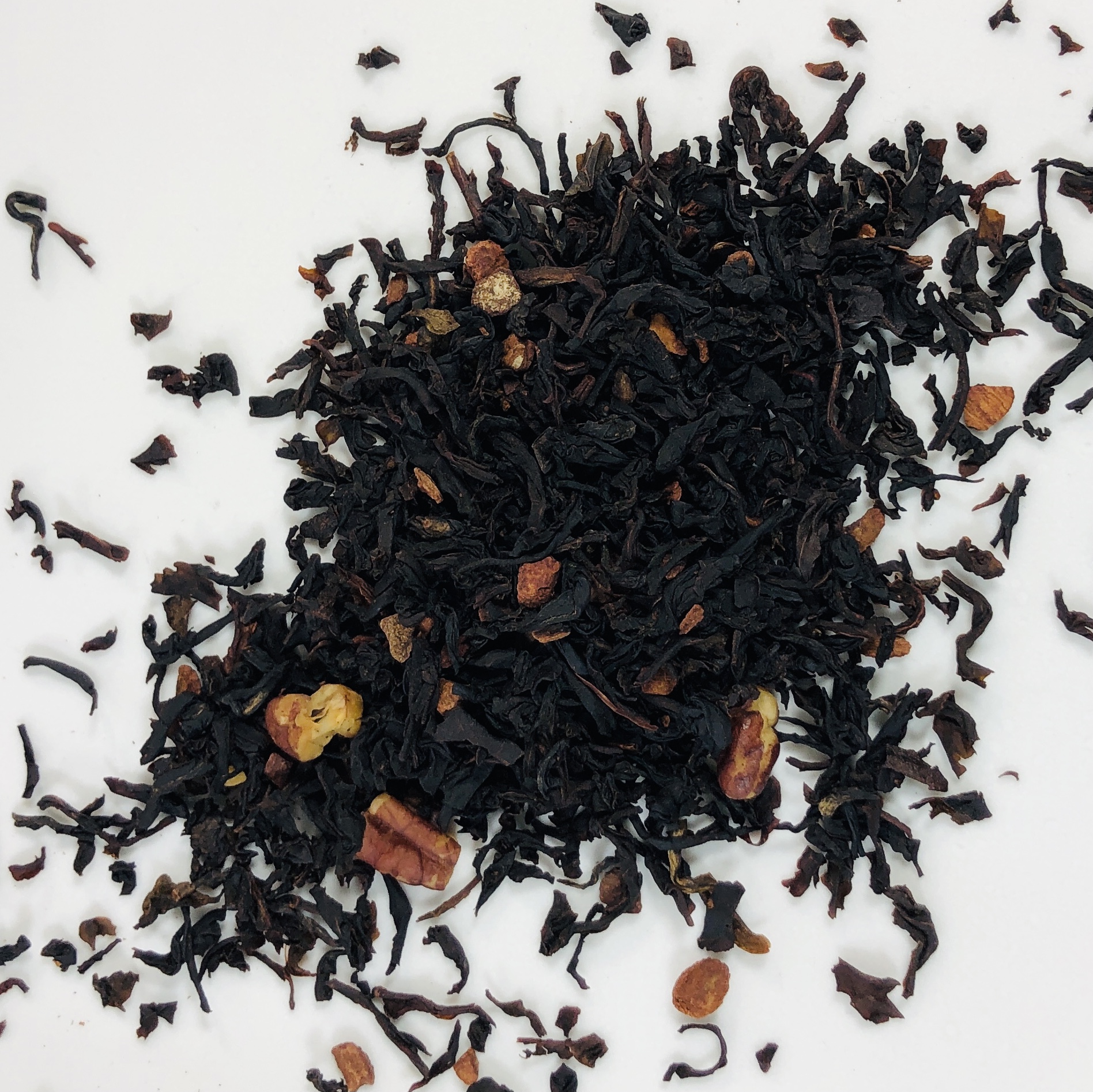 I added sugar and milk and it reminded me of a local pecan flavored coffee from my grocery store. This is a good replacement for a nutty latte if you are looking to reduce coffee intake.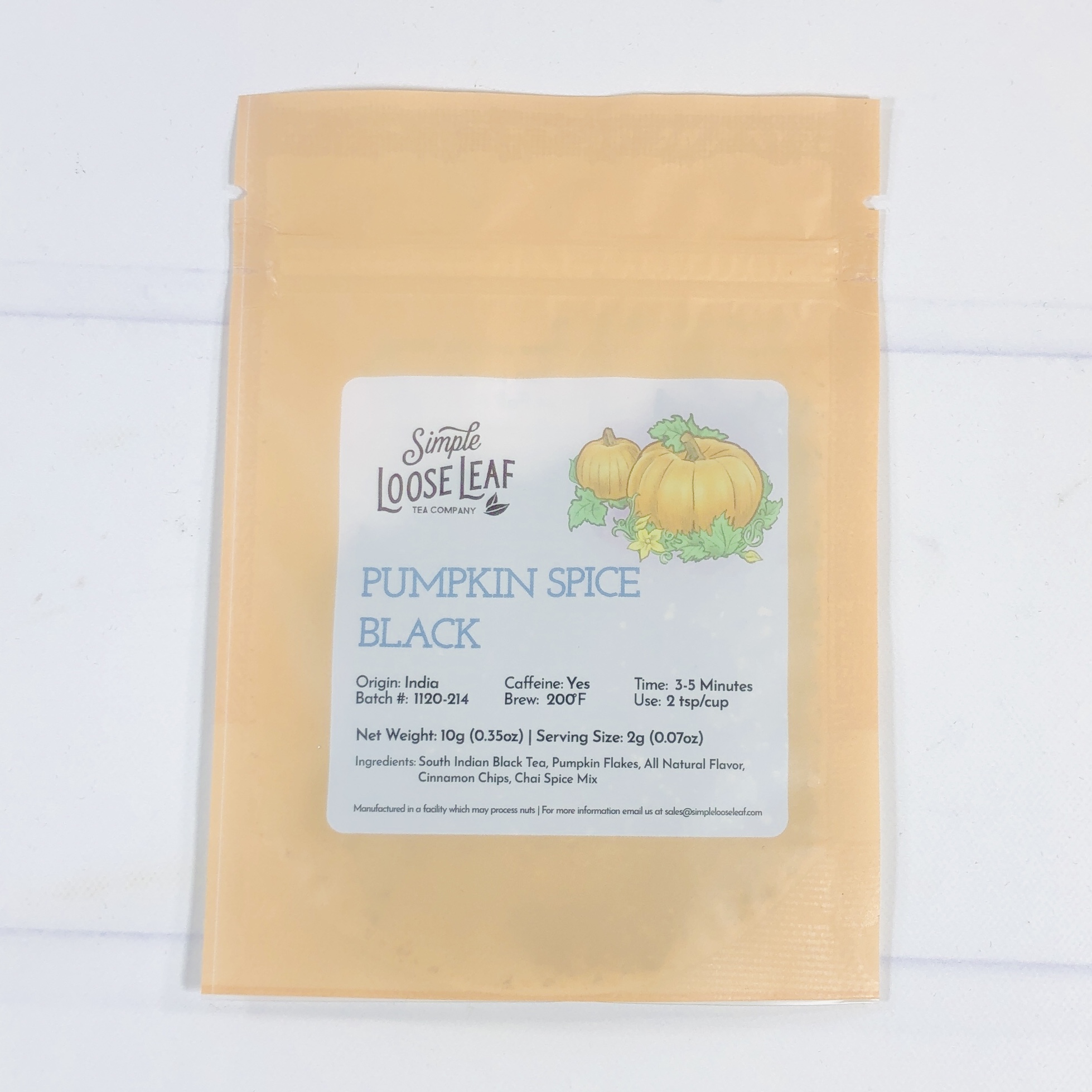 Simple Loose Leaf Pumpkin Spice Black Tea Oohh, a seasonal flavor sounds just about right for November!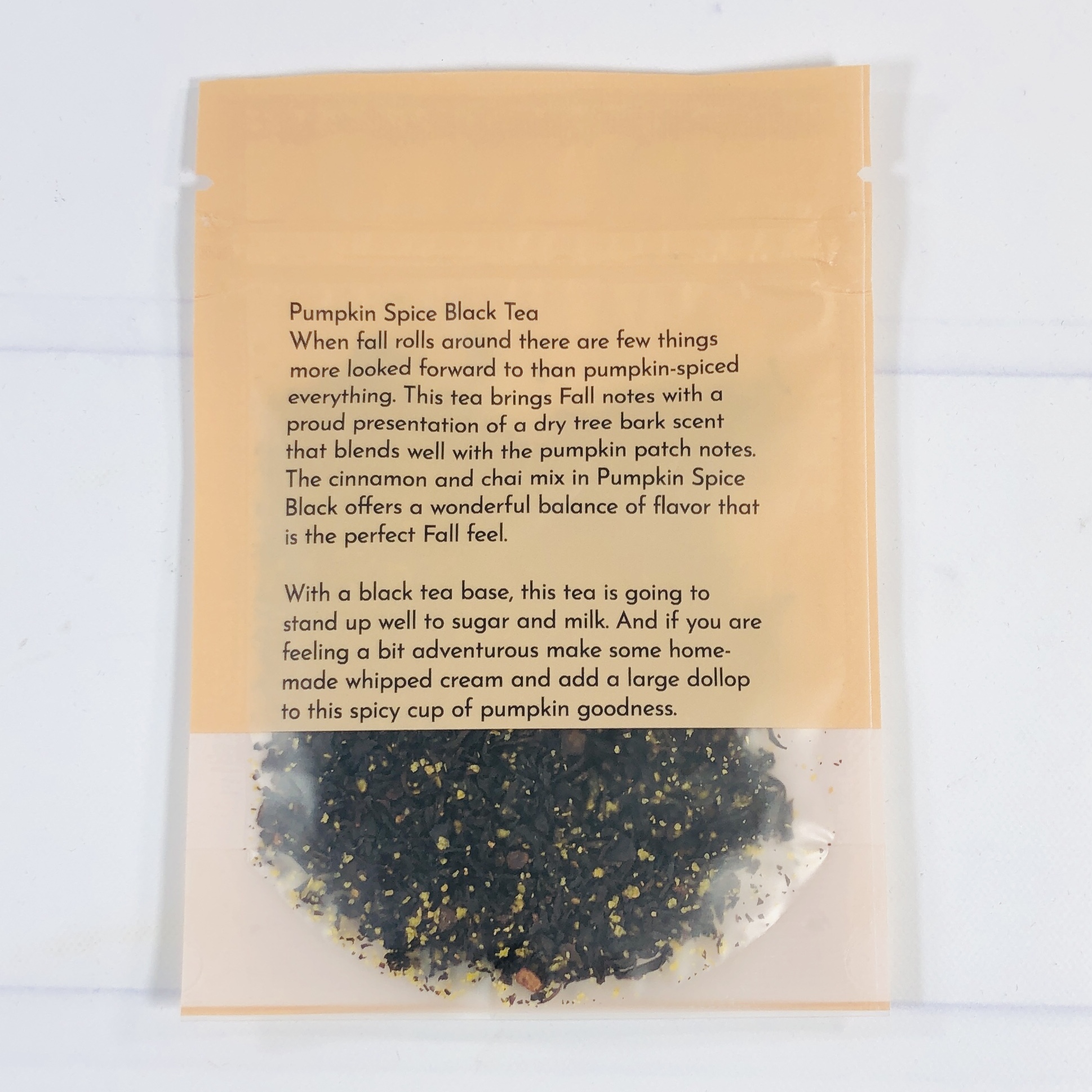 I have never ever ordered a PSL from the coffee place, but the thought of those flavors in a cup of tea sounds absolutely lovely.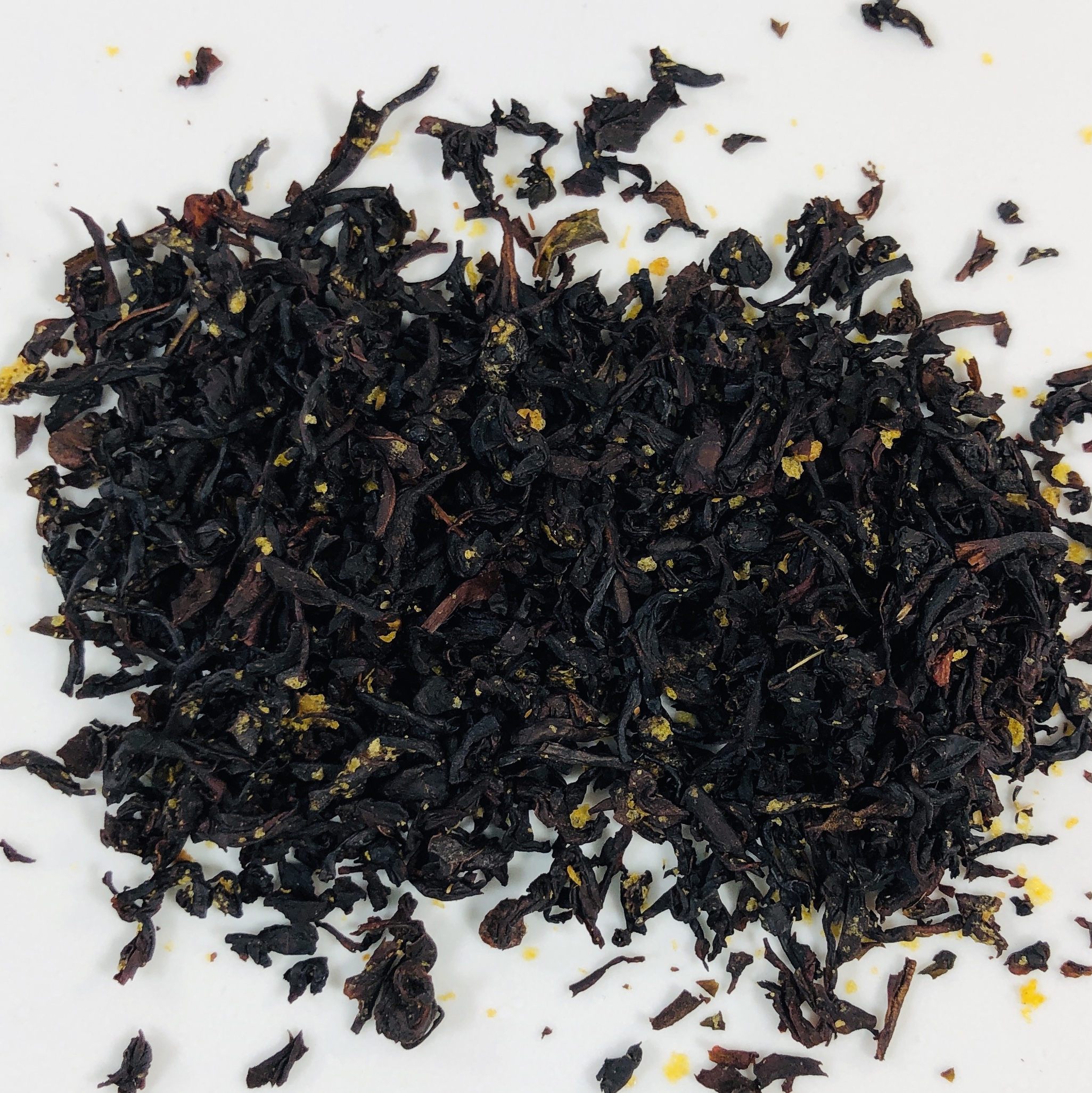 Black tea, pumpkin, and spices makes this a tasty tea without going too hard on the pumpkin note, mainly it's a lot of spices. I added milk and sugar and it was like sipping dessert.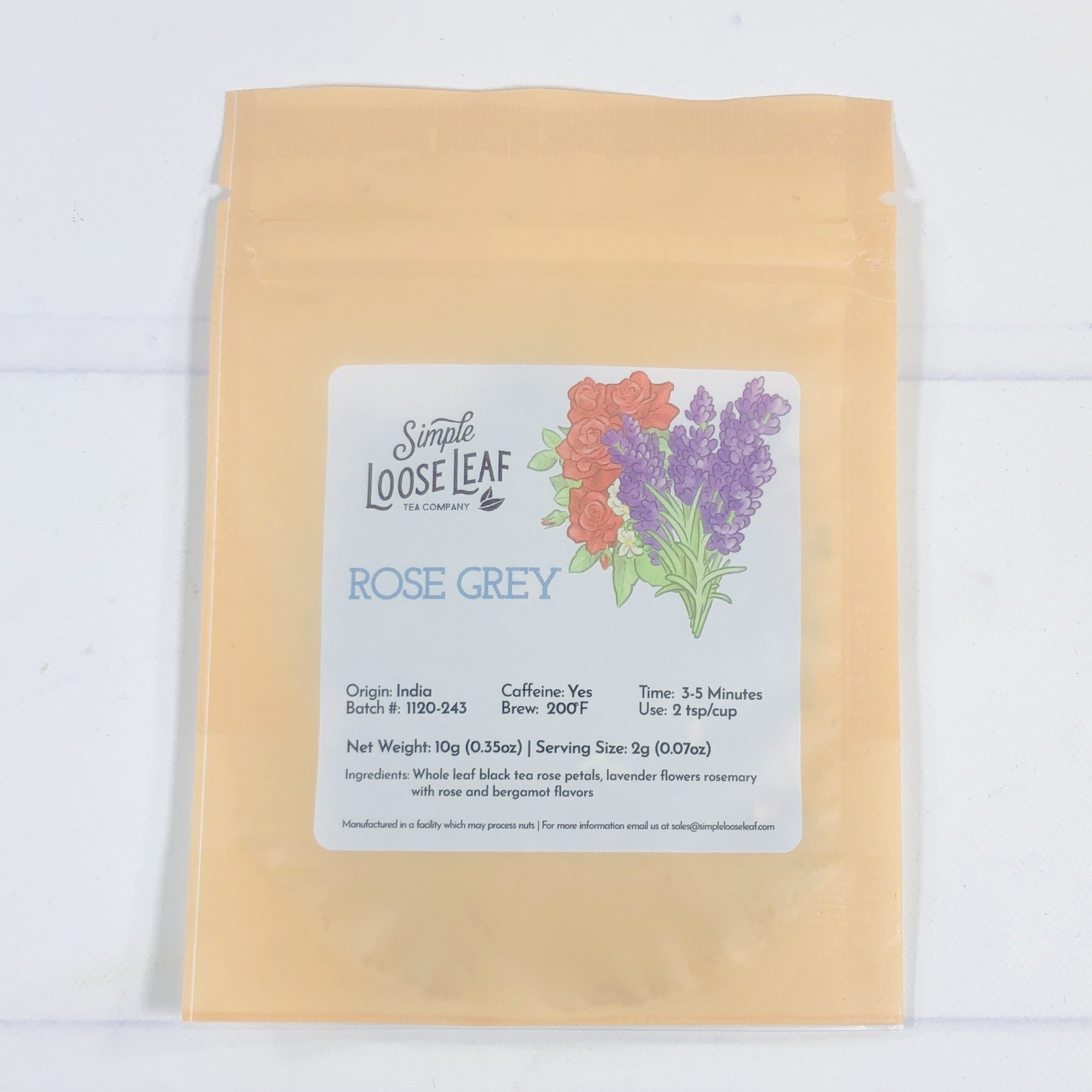 Simple Loose Leaf Rose Grey Black Tea Earl Grey is such a classic flavor but I love to try different takes on the original.
This blend adds rose petals, lavender, and rosemary to the classic black tea and bergamot combo.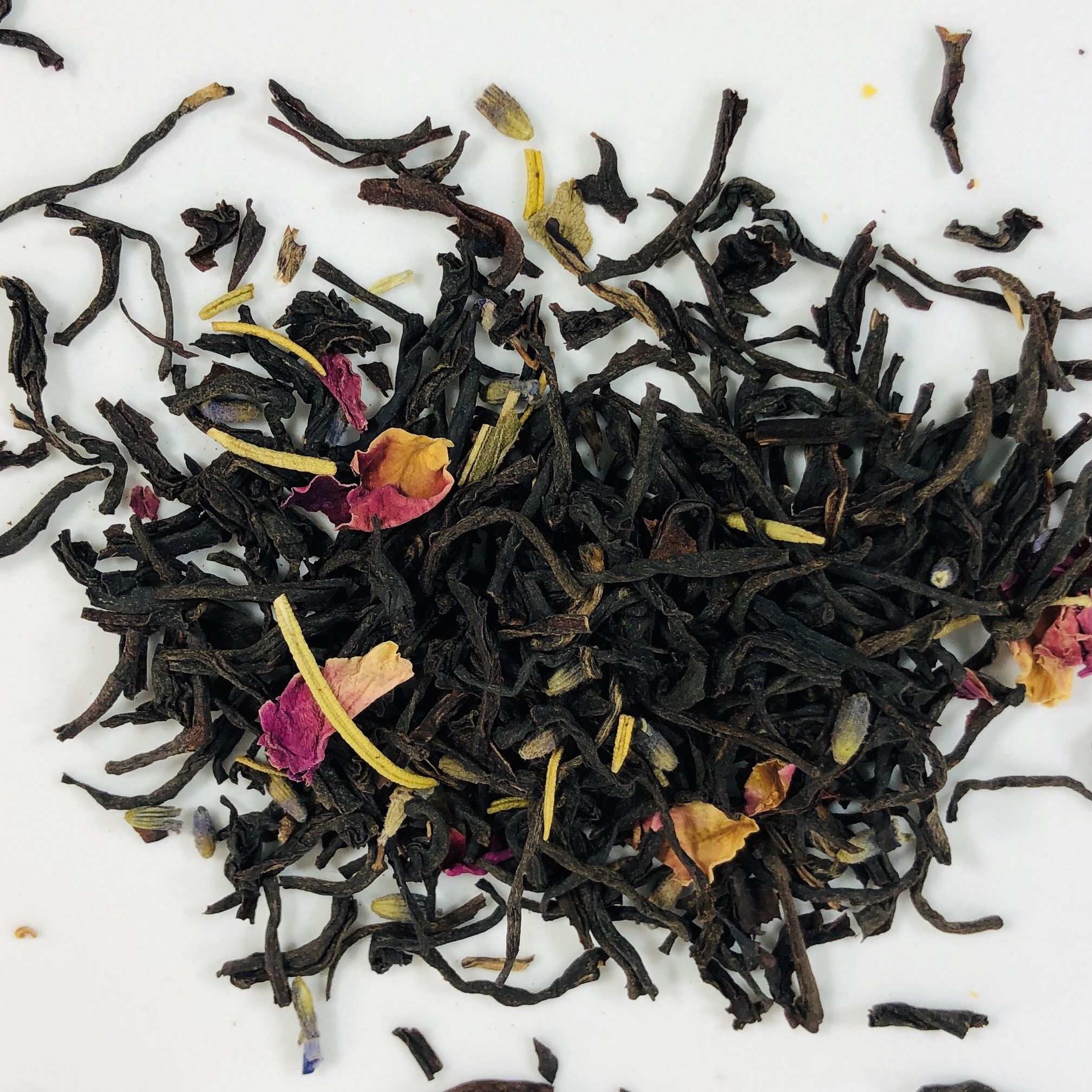 It's so pretty with those rose petals and lavender blossoms! This tea tasted familiar yet it had a depth from the rosemary and lavender that made it taste a little earthy. So unique and with a hint of a floral bouquet.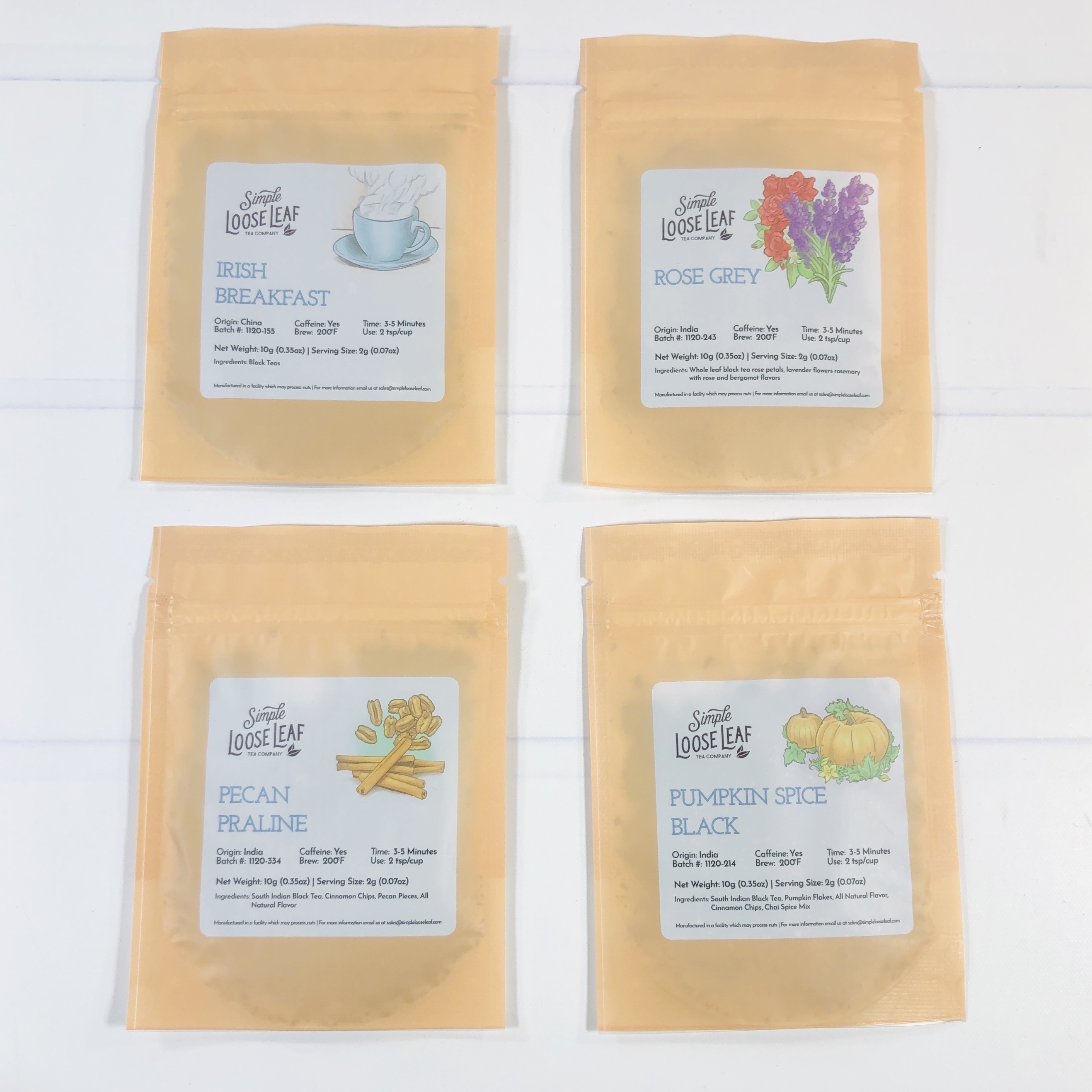 It's always fun when autumnal flavors show up in a tea subscription! I enjoy spicy flavors in my tea and this month had two of those, plus a basic black and a floral Earl Grey. Most of the teas sent in the Simple Loose Leaf Black Tea box are going to be flavored blends and they have some amazing flavors. The quality of the tea itself is always good and I look forward to seeing the changes coming to the packs next month!
What do you think of this month's box?