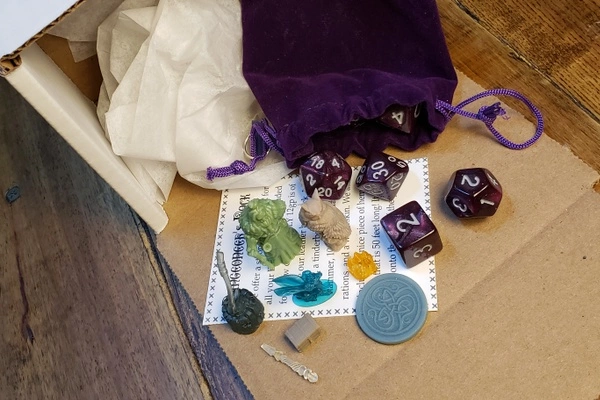 Silverbeam Creations has a Cyber Monday deal!
Save 30% on all subscriptions with any plan length, any length! Use this link and coupon code CYBER30 at checkout. Ends 12/1.
Get the Silverbeam Creations Cyber Monday deal! Silverbeam Creations is: "Unique and Versatile Dungeons and Dragon Game Accessories for BOTH Players and Game Masters"
Up your game with artist crafted and curated items with a new theme every month to keep the adventure going. Choose the box that fits your play style whether you are the GAME MASTER (DM) or the PLAYER at the table. From unique 3d printed miniatures, dice, game tools, scatter terrain etc. Or get our combo box that has both PLUS a special free item.
Visit Silverbeam Creations to get this deal! Check out all the Cyber Monday Subscription Box deals!