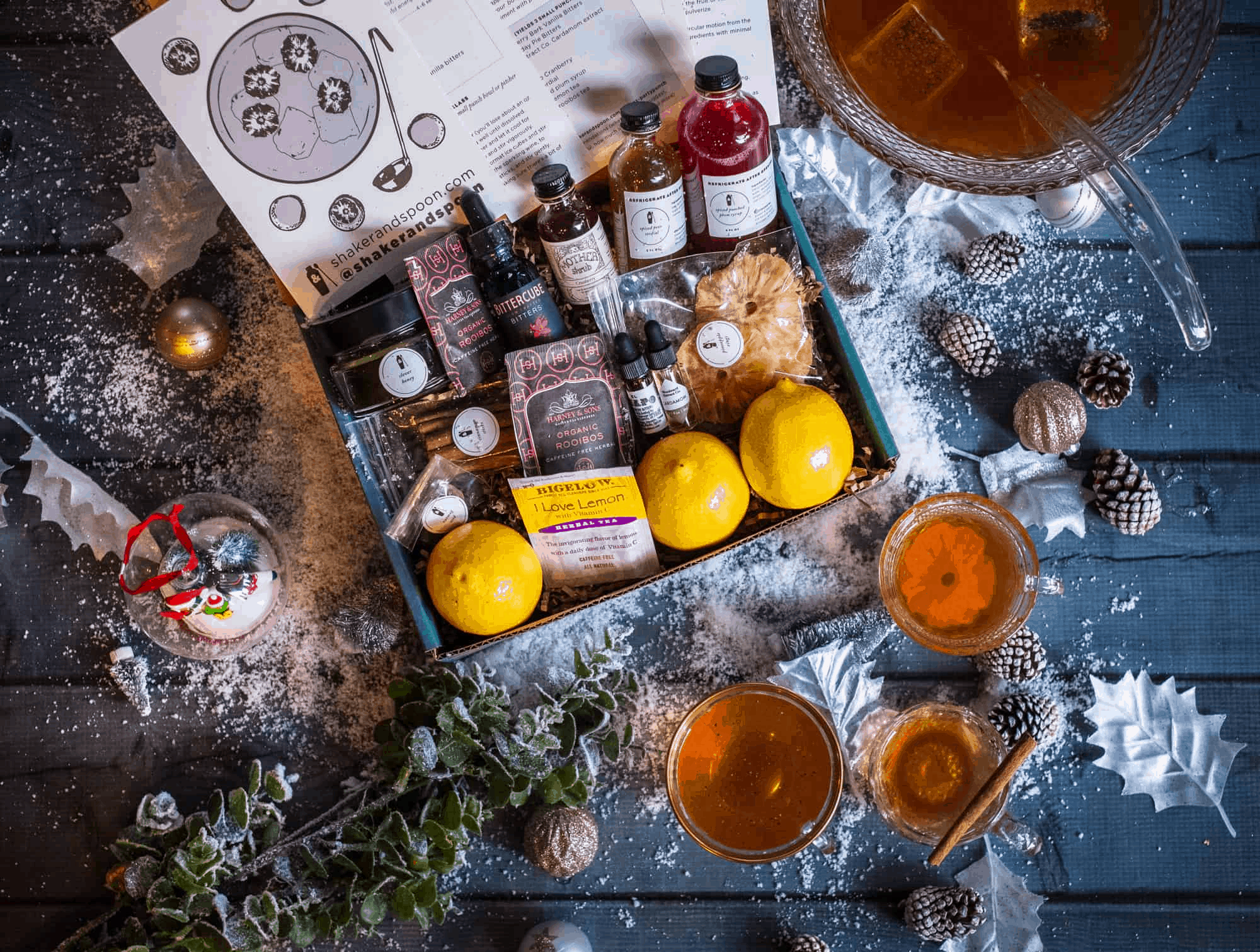 Shaker & Spoon has a deal this Cyber Monday that's available now! This box is perfect for a cocktail and mixed drinks lover!
Get 20% off a 1- or 3- month subscription! Use this link and coupon code BFHELLO at checkout. Ends 11/30.
Get the Shaker & Spoon Cocktail Club Cyber Monday sale! Shaker & Spoon Cocktail Club is a monthly cocktail mixers, recipes, tools, and ingredients subscription box! See our Shaker & Spoon reviews to find out more! Each month you'll get 3 unique recipes by top bartenders + everything you need to make 12 drinks (4 from each recipe) other than the liquor—syrups, bitters, mixers, garnishes & more. You'll be exposed to new flavors & combos, and look at your liquor cabinet in a whole new way. Subscribe today & be your own bartender + the tastemaker in your circle!
December 2020's Rums of Origin 3 Box
In the past we've jammed in Jamaica, careened elsewhere thru the Caribbean, and vroomed thru Venezuela, noticing at every turn the different ways these countries and cultures approach their rums—an endless variety of styles to which our intrepid bartenders deftly tailored their recipes. This year, the holidays are going to be more adventurous than ever when Rums of Origins 3 comes to town. Sign up today to get your name on the list for a delicious December to remember!
Visit Shaker & Spoon Cocktail Club to get this deal!