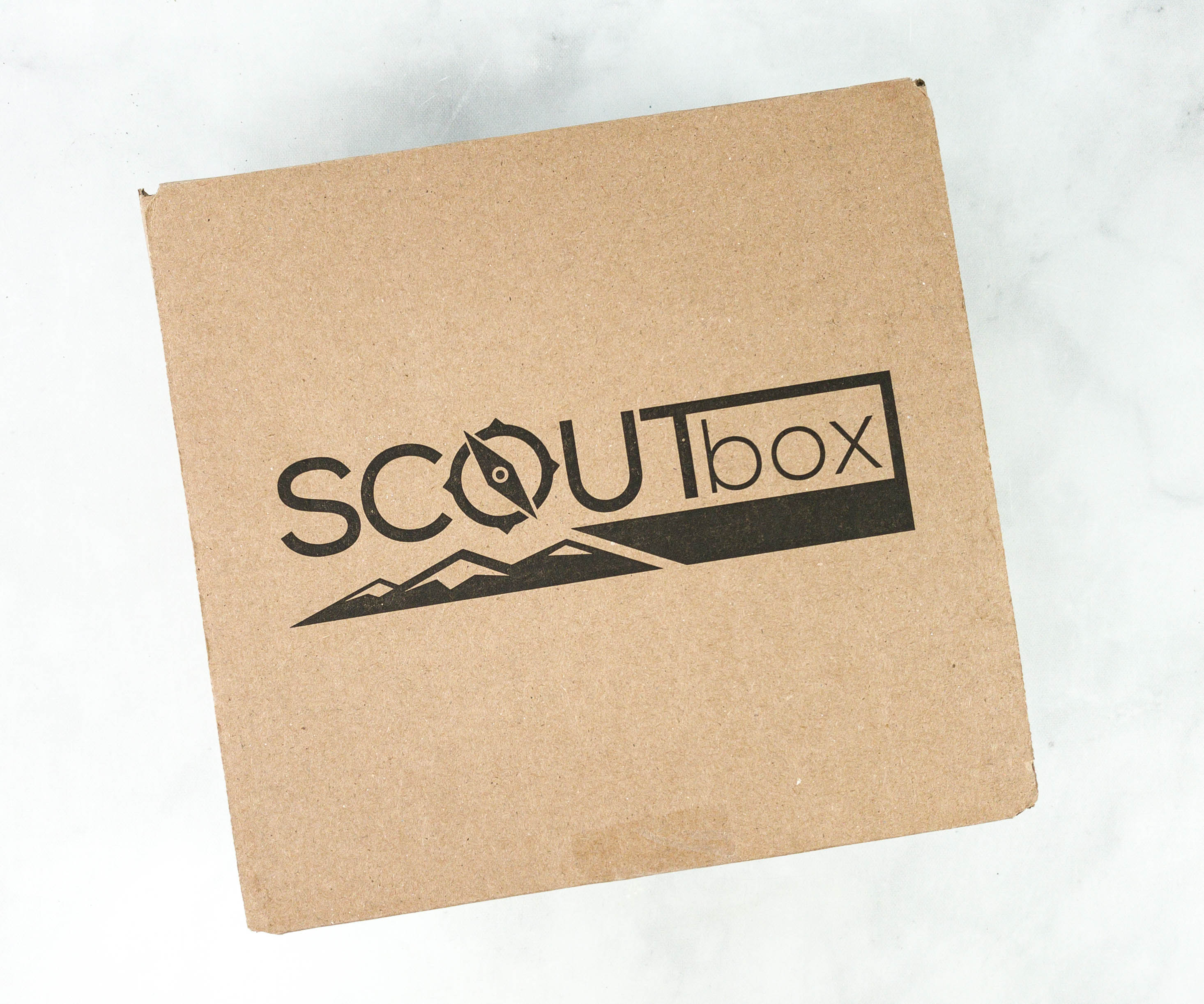 SCOUTbox is a monthly box subscription that delivers items from a variety of outdoor and adventure retailers around the world. Contents usually include outdoor gear, hiking/camping accessories, equipment, snacks, educational guides, and other resources, all delivered right to your door.
DEAL: Get $8.88 off your first subscription box! Use coupon code HELLO888.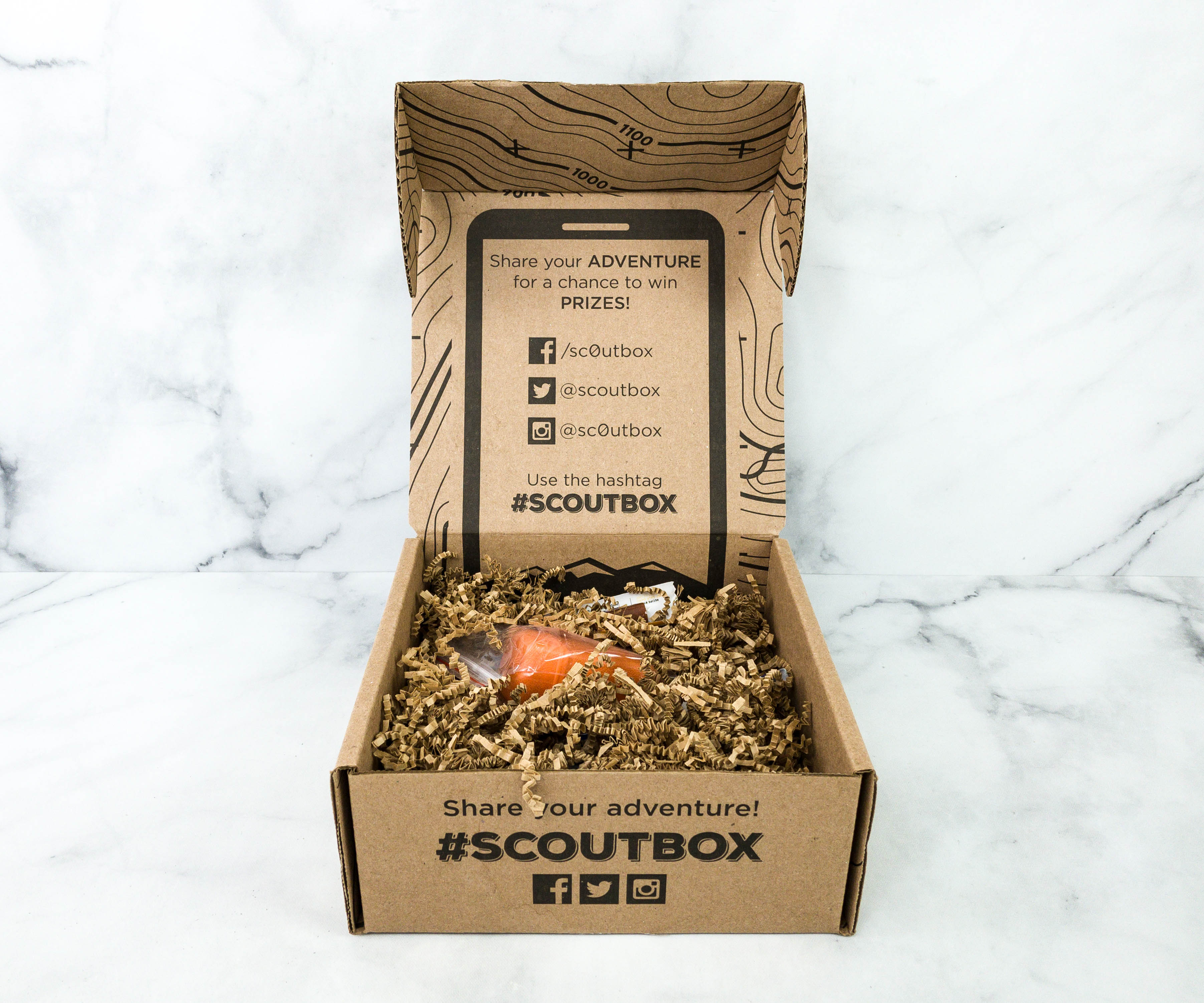 The items arrived in a brown box with brown squiggles.
This month's theme is Backpacking.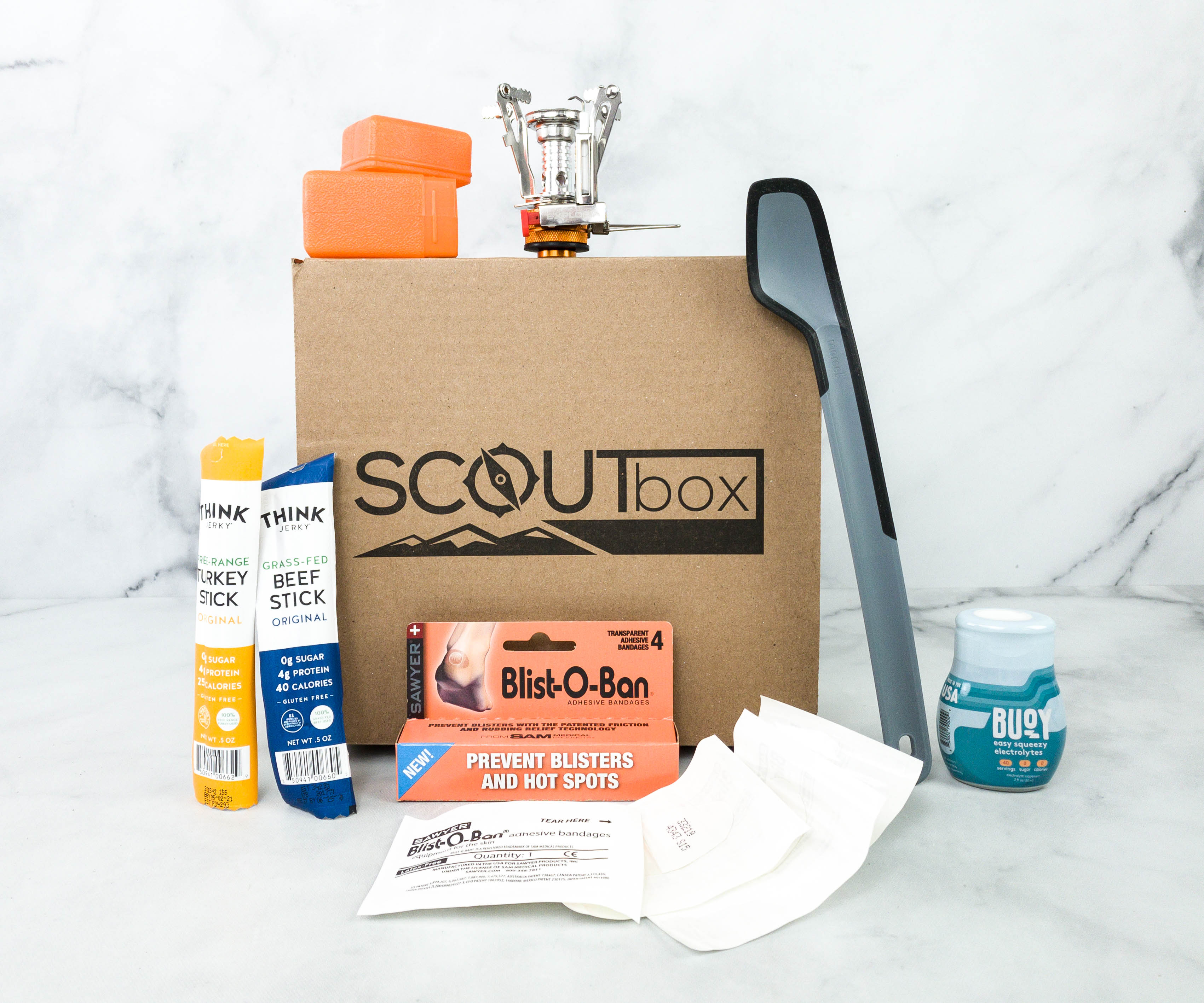 Everything in my October 2020 SCOUTbox!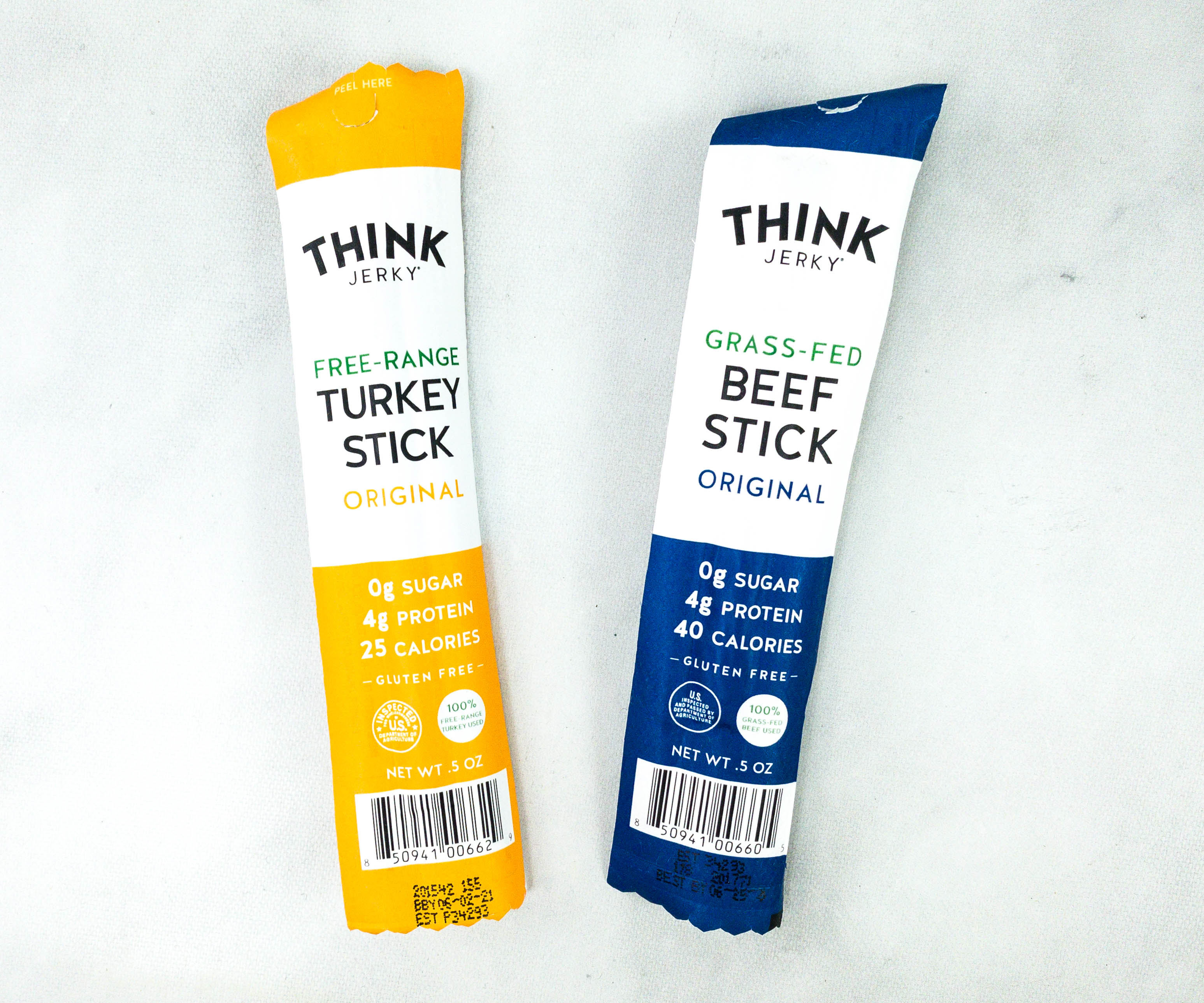 Think Jerky Turkey Stick ($1.25) It's a delectable jerky stick made with free-range turkey, sea salt, and spices, stuffed in a beef collagen casing.
Think Jerky Beef Stick ($1.25) Like the first jerky stick, this jerky is also made from various clean ingredients such as spices, sea salt, celery powder, granulated garlic and onion, but this time they used grass-fed beef. It was so flavorful!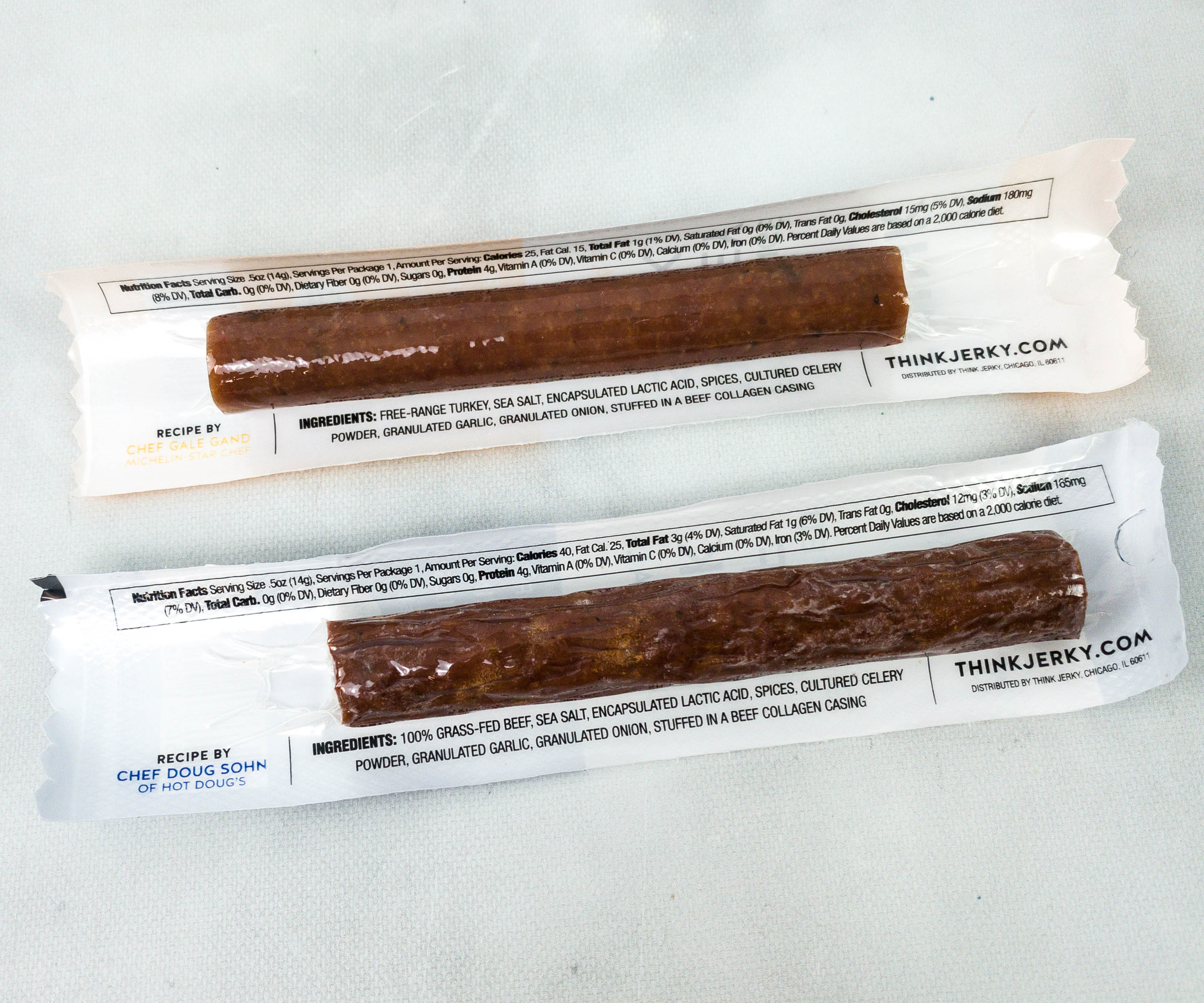 These are great protein-packed snacks to power you up while hiking or doing other outdoorsy stuff!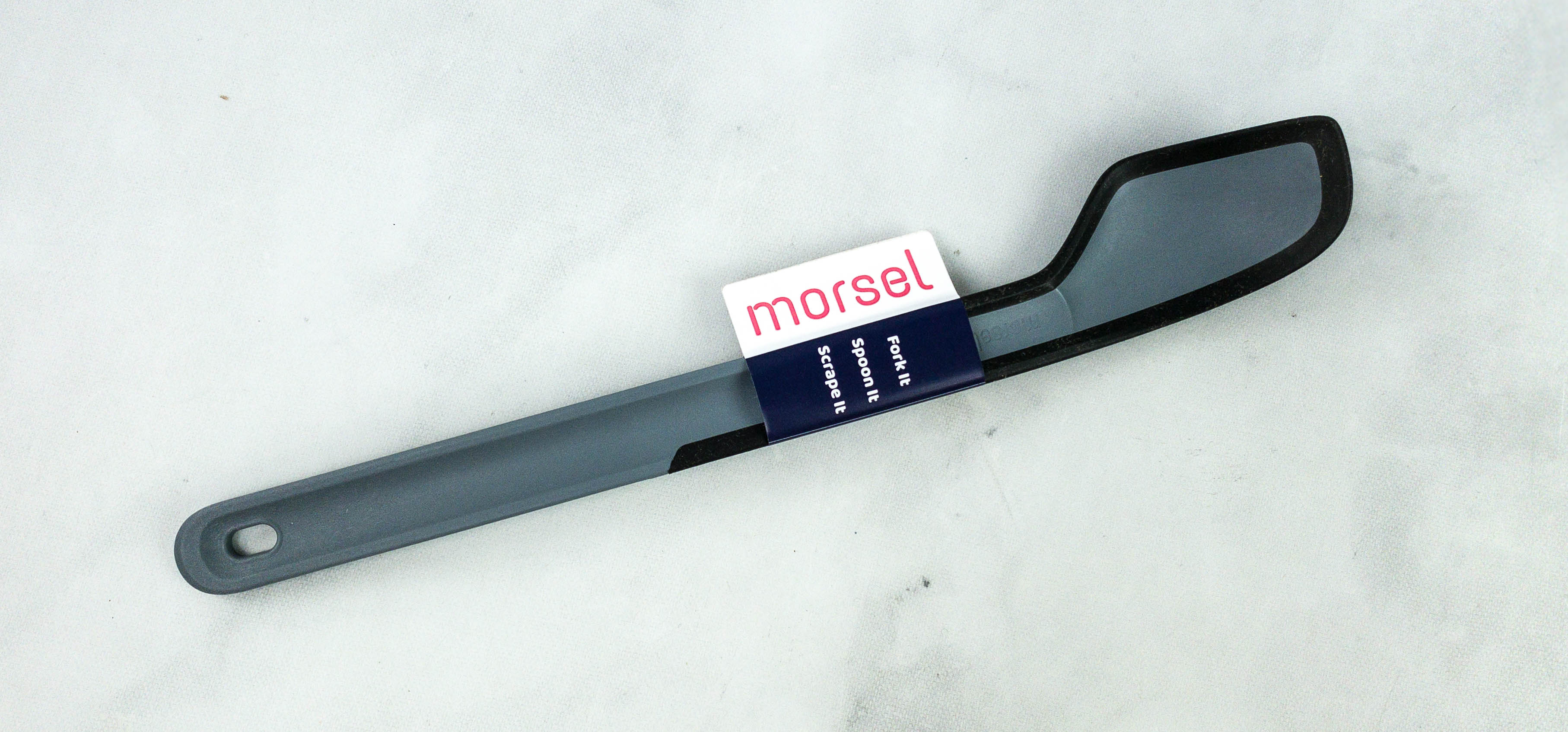 Morsel XL Spoon Long-handled backpacking Spoon ($9.95) This spoon is specially designed for outdoor use. It can also be used as a scraper and a spatula!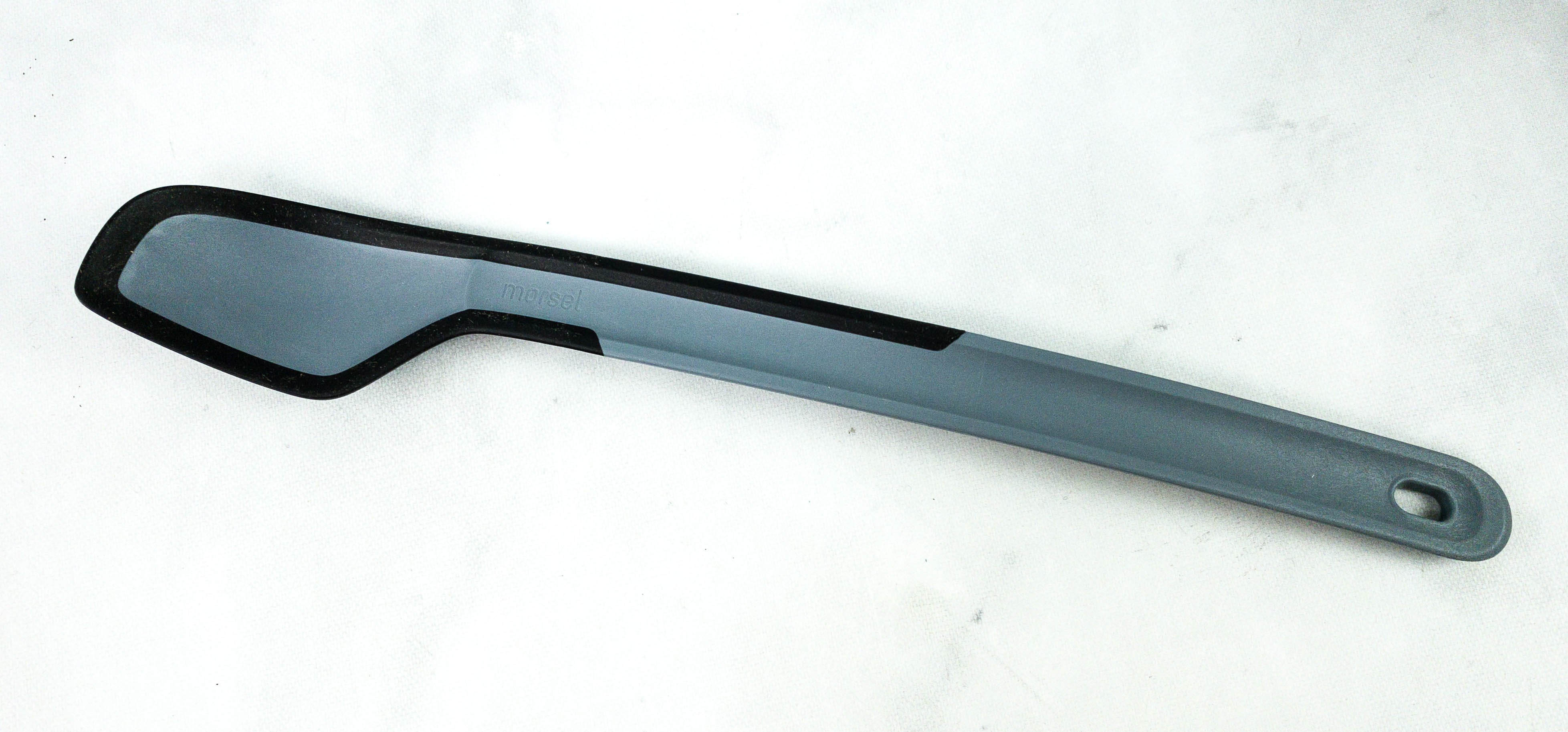 This morsel spoon comes with an extra-long, sturdy handle, so you can get food even on the deep, bottom part of the container or pot.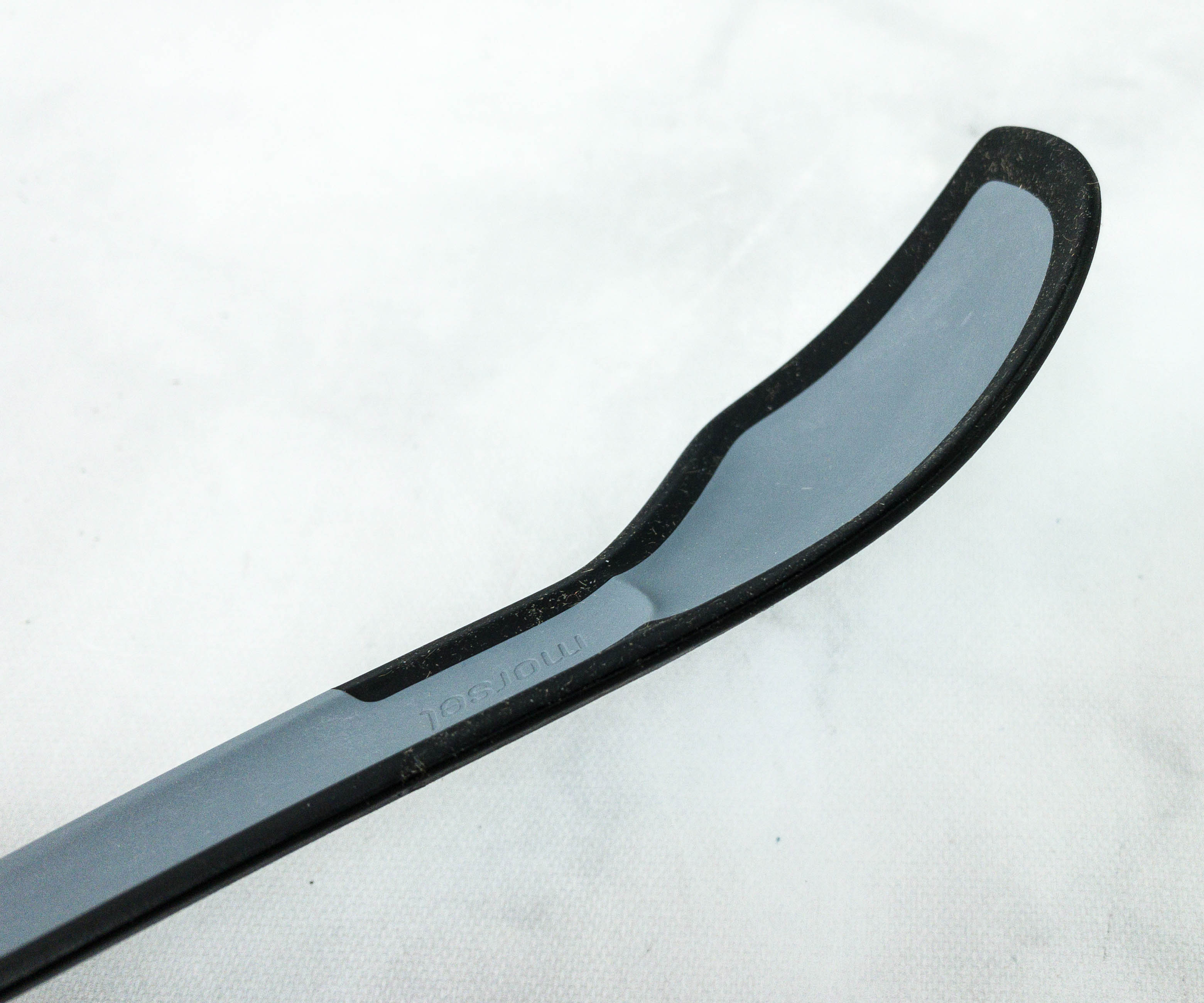 Its unique asymmetric shape and deep curved head allow you to scrape every last bit of food. Meaning, more food to eat with less waste and cleaning.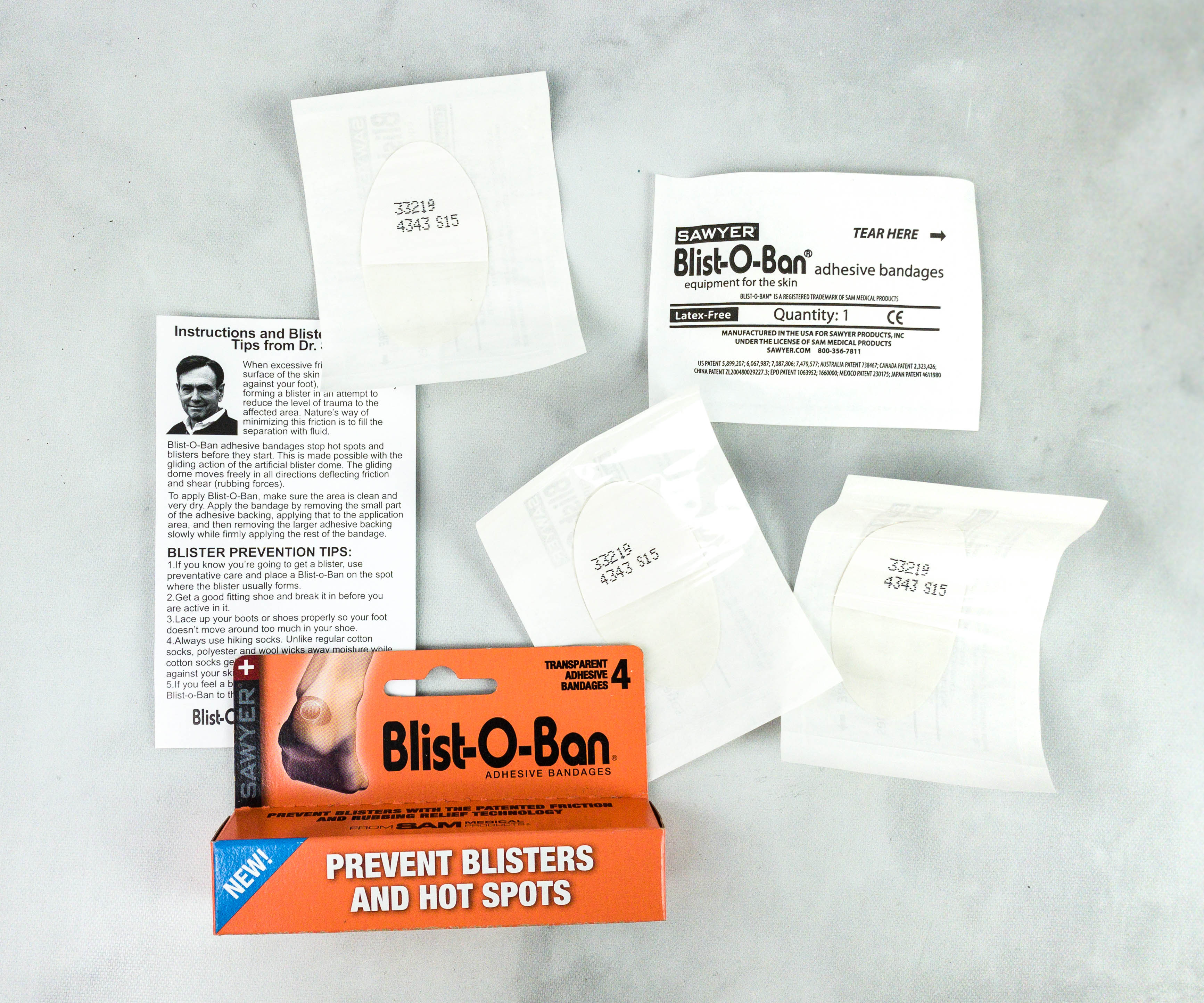 Sawyer Blist-O-Ban Adhesive Bandages ($12.96) To protect the feet from unwanted blisters and hot spots, they included a pack of these transparent adhesive bandages in the box. There are 4 pieces in each pack. The bandages are also breathable, water-resistant, and latex-free.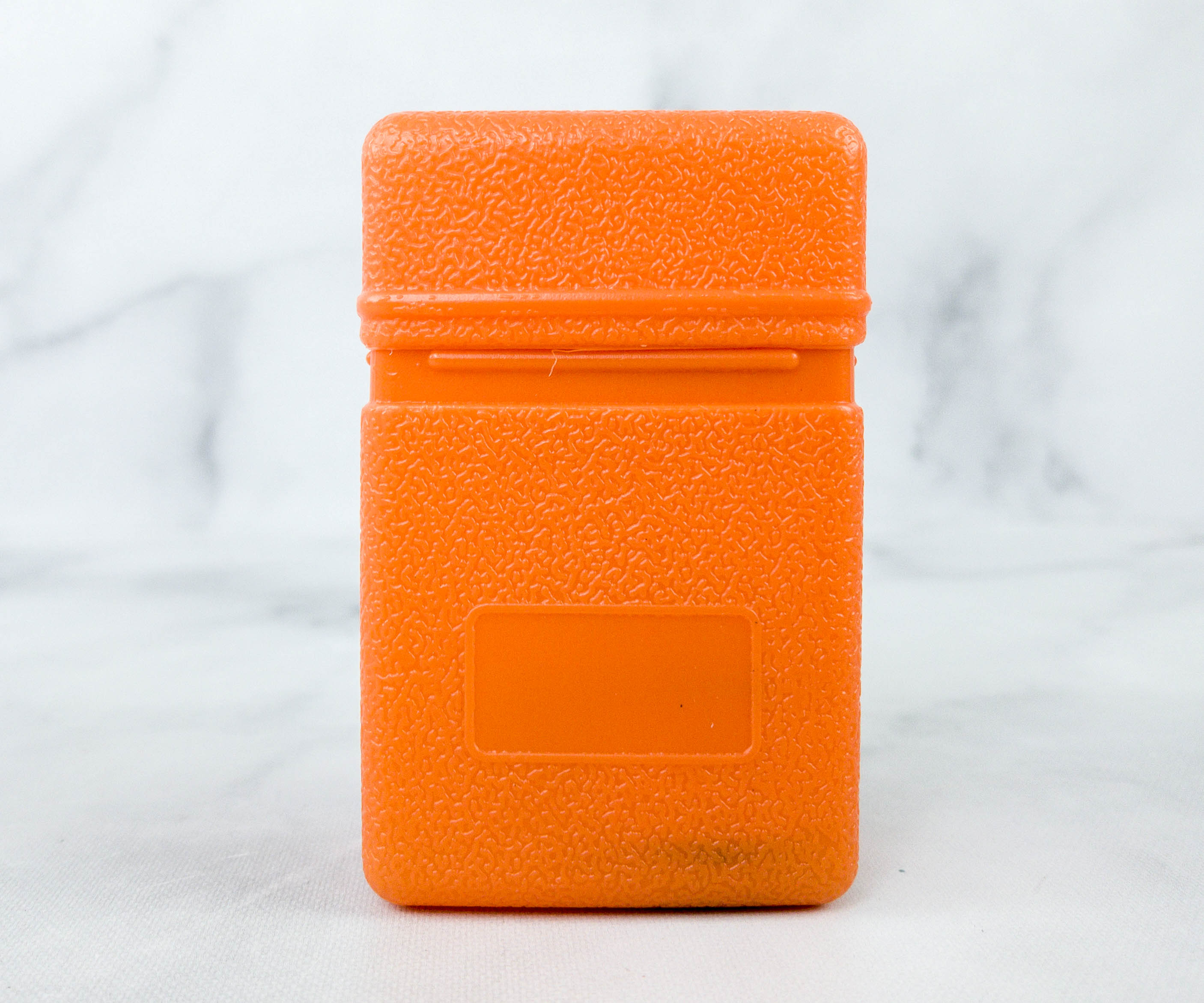 Camping Stove. This camping stove makes it easy to whip up a quick meal even when you're in the mountains or anywhere far. It came in a small, easy-to-carry container made from a sturdy plastic material.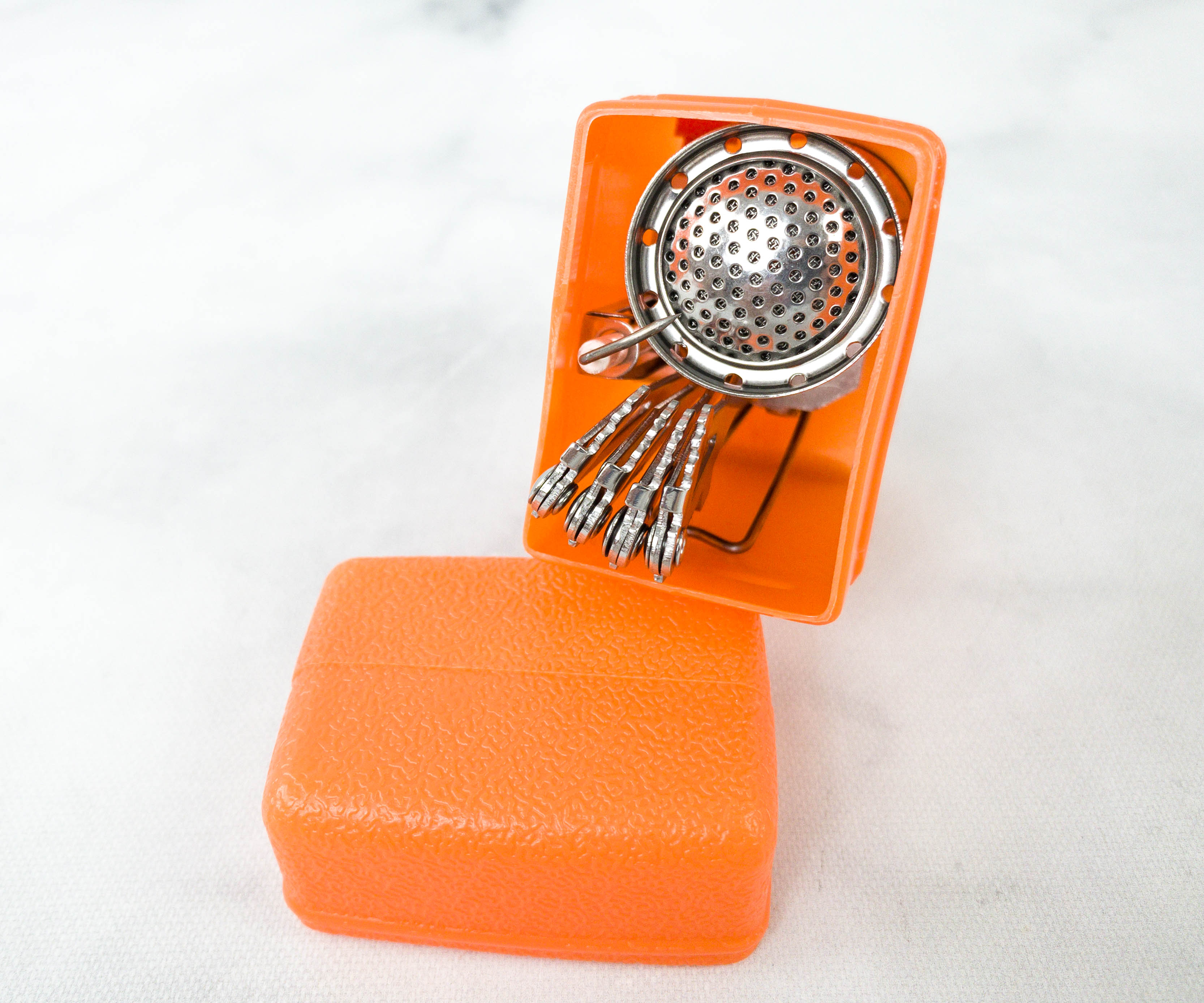 Inside the box is a portable, single burner stove!
The stove's body is made from refined aluminum alloy, which is known for being resistant to high temperature and rust.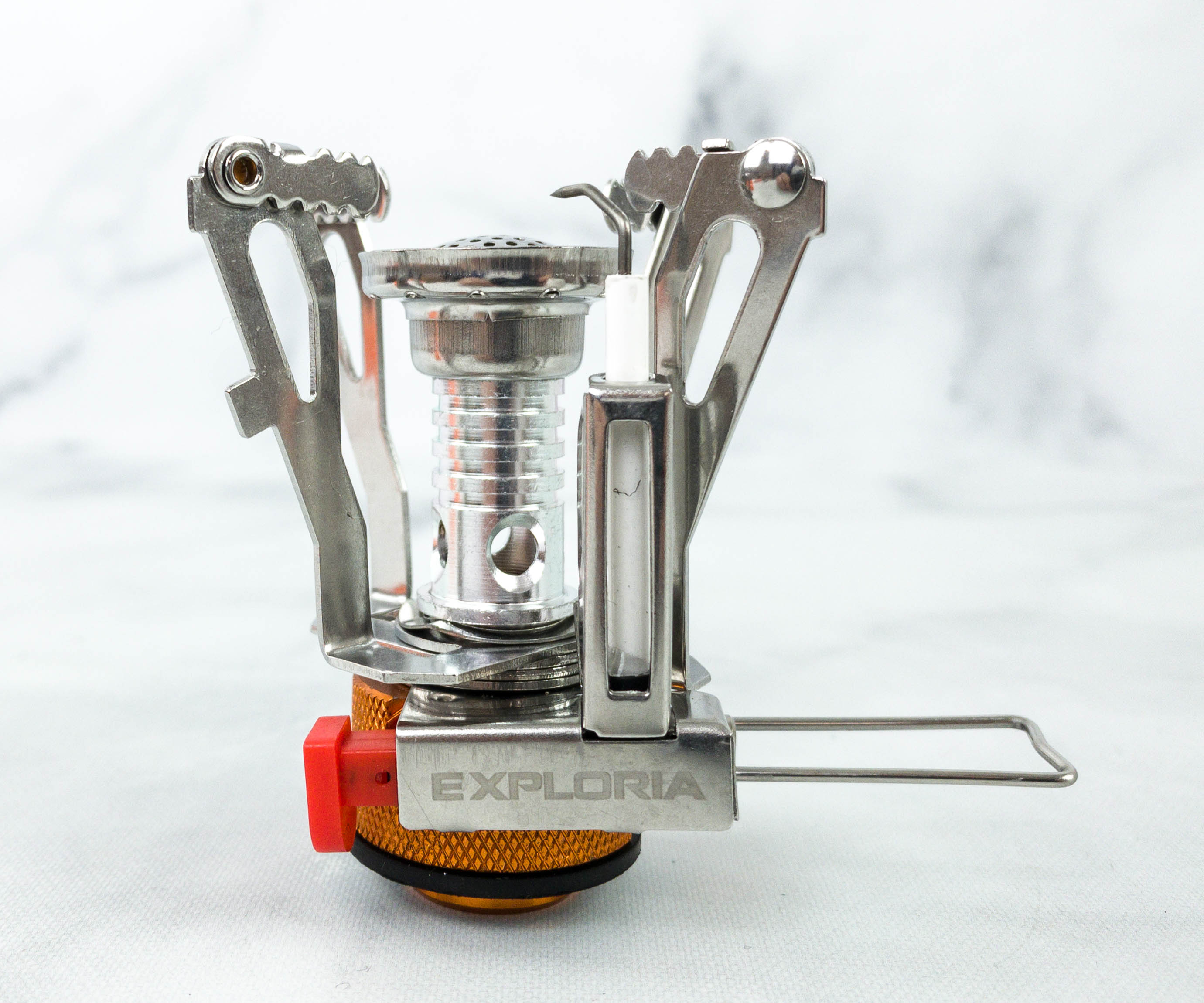 It also features a honeycomb textured base made from lightweight, highly durable and heat-resistant aluminum alloy with improved combustion utilization.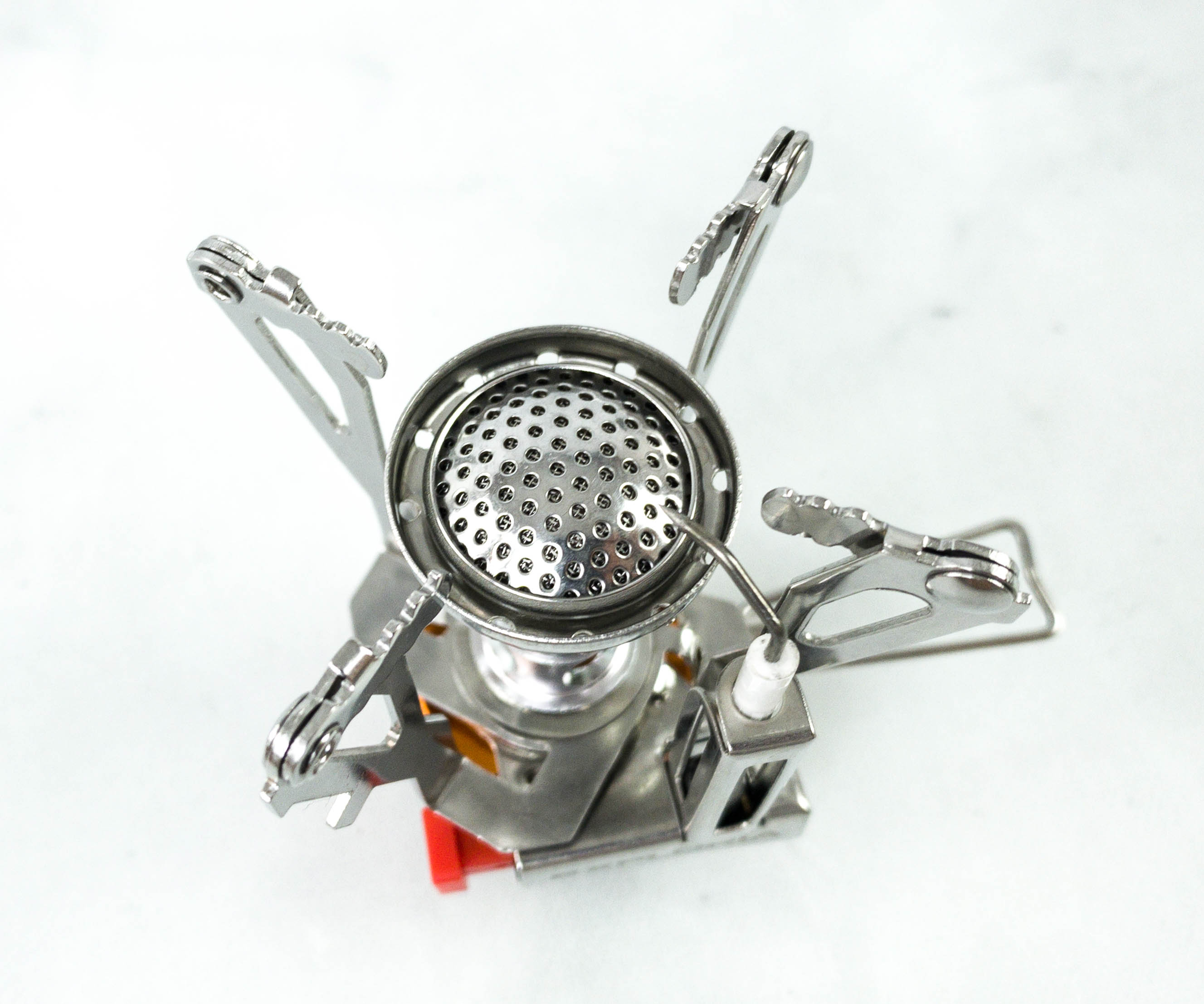 It even has a four-dimensional support that can accommodate at least a small pot.
Its base is compatible with any 7/16 thread single butane or butane-propane mixed fuel canisters, but it doesn't fit into propane canisters.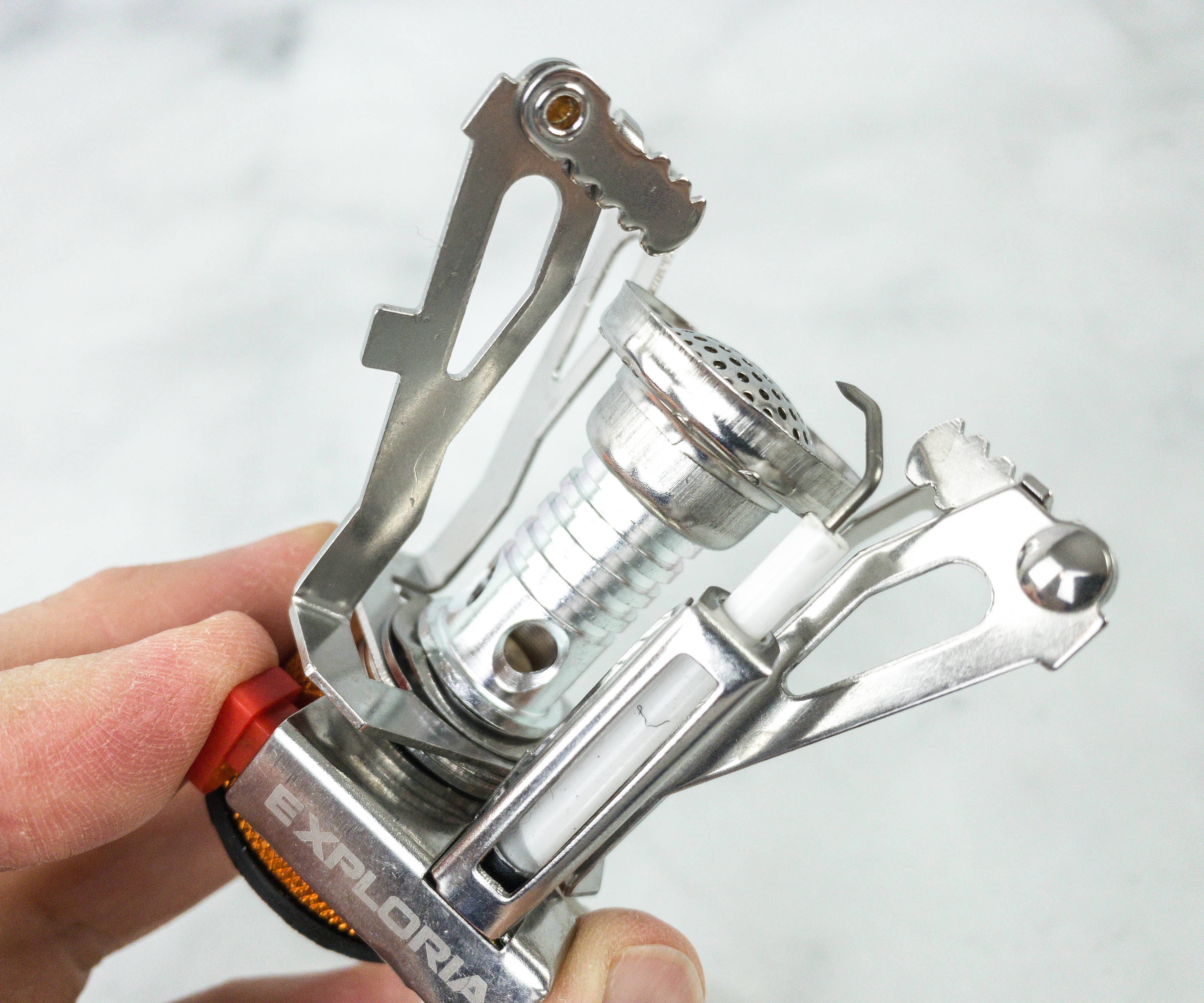 It's lightweight and handy, making it the perfect stove to bring for camping, hiking, fishing, and more!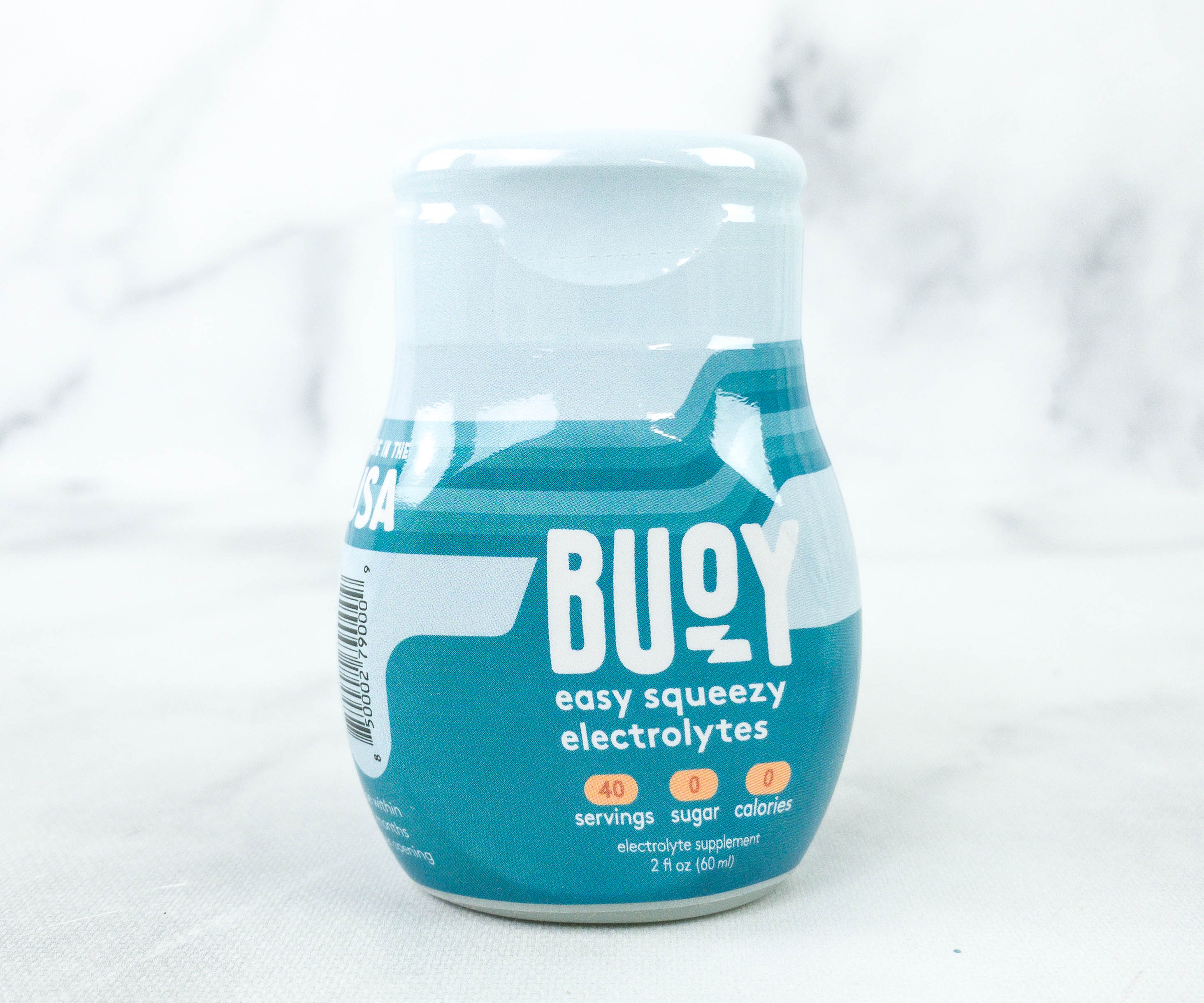 Buoy Easy Squeezy Electrolytes ($9.99) Buoy is a hydration supplement made with electrolytes, B vitamins, and antioxidants. A serving is said to be equivalent to drinking 13 bottles of sports drinks.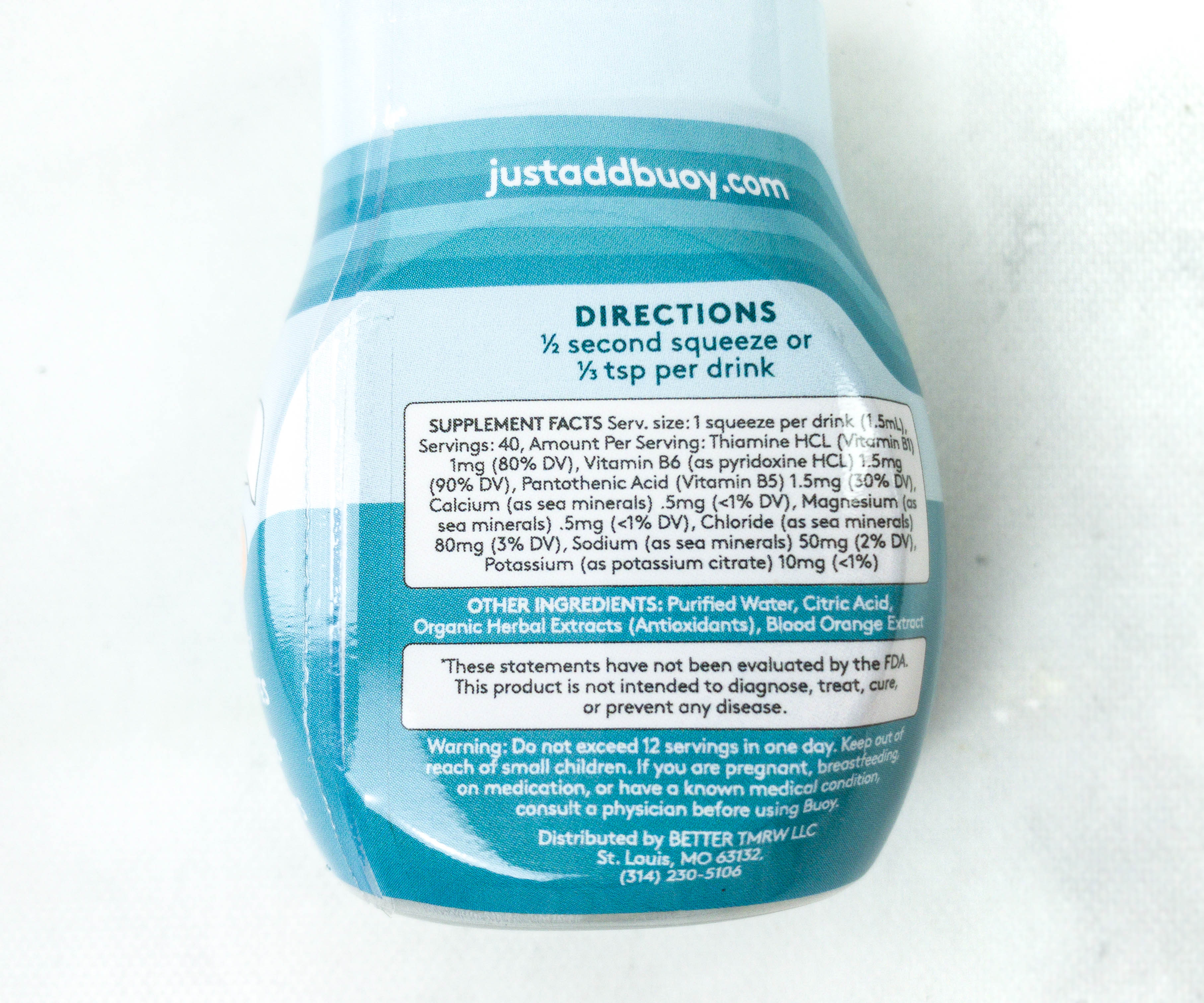 It's a versatile supplement designed to be added to any drink without ruining its flavor. Since it comes in a portable container, it's also ideal to bring when traveling!
This month's SCOUTbox is a well-thought-out curation! All the tools and equipment are of great quality, giving me more reasons to explore outdoors. My favorite is the single stove burner. It's light, flexible, and handy, so I can cook simple meals even in the most remote locations. I also find the backpacking spoon useful. They even added 2 jerky snacks which are both healthy and flavorful. If you're an outdoor enthusiast, this subscription makes a good way of getting your hands on outdoor essentials and new, innovative outdoor stuff!
What do you think of this month's box?