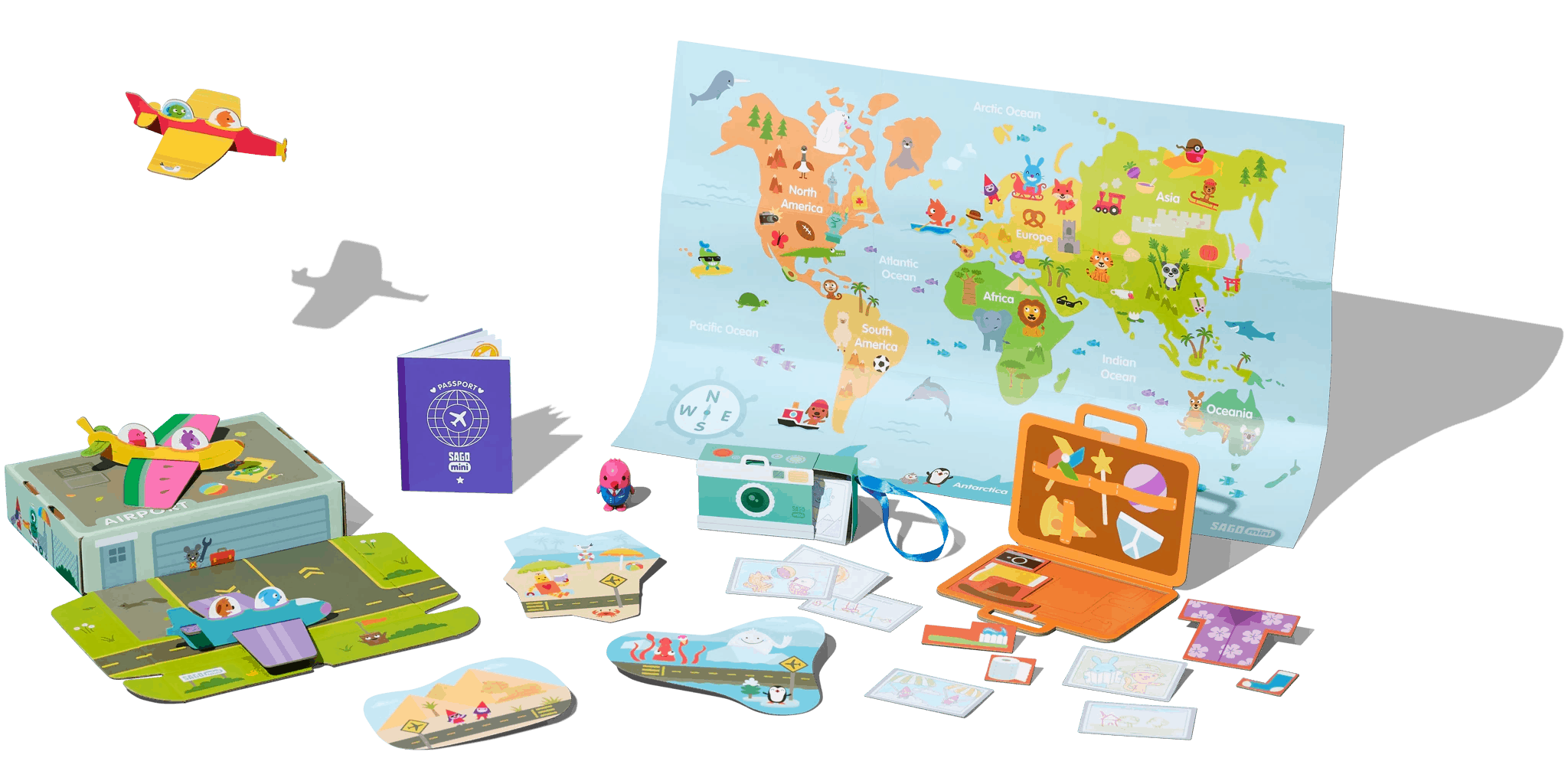 Sago Mini Box kids activity subscription has a Black Friday Deal! This subscription is $19 per month + $3 shipping, and features your favorite Sago Mini characters, and will include collectible toys and make-and-play activities!
For Black Friday, get your first box for just $9 – that's $10 off! Use this link and use coupon code FIRSTBOX9 at checkout. Ends 12/1.
Need to gift it instead?
This holiday, save up to $56 on Sago Mini Gifts! Use this link to gift Sago Mini Box and save – no coupon code needed!
Three Months – $53 + Free Shipping (save $12)
Six Months – $103 + Free Shipping (save $27)
Twelve Months – $204 + Free Shipping (save $56)
Check out our Sago Mini Box reviews here!
About Sago Mini Box:
Sago Mini Box is a monthly make-and-play subscription that brings quality, creative play for preschoolers right to your door.

Each unique box includes a Sago Mini collectible figurine and a set of kid-friendly activities that explore fun themes from road trips and oceans to pets and tools. Sago Mini Box is also packed with amazing play-based learning opportunities.

Designed by the same studio who brought the award-winning Sago Mini apps to life, each activity builds confidence and creativity as kids get to DIY their way to a personalized play experience they will look forward to each month.
Here's what you'll get:
Activities that teach modern skills through play
Delivered to your door, designed to be reused
Create lasting memories with your little ones
24 kid-approved themes
What do you think of Sago Mini Box?