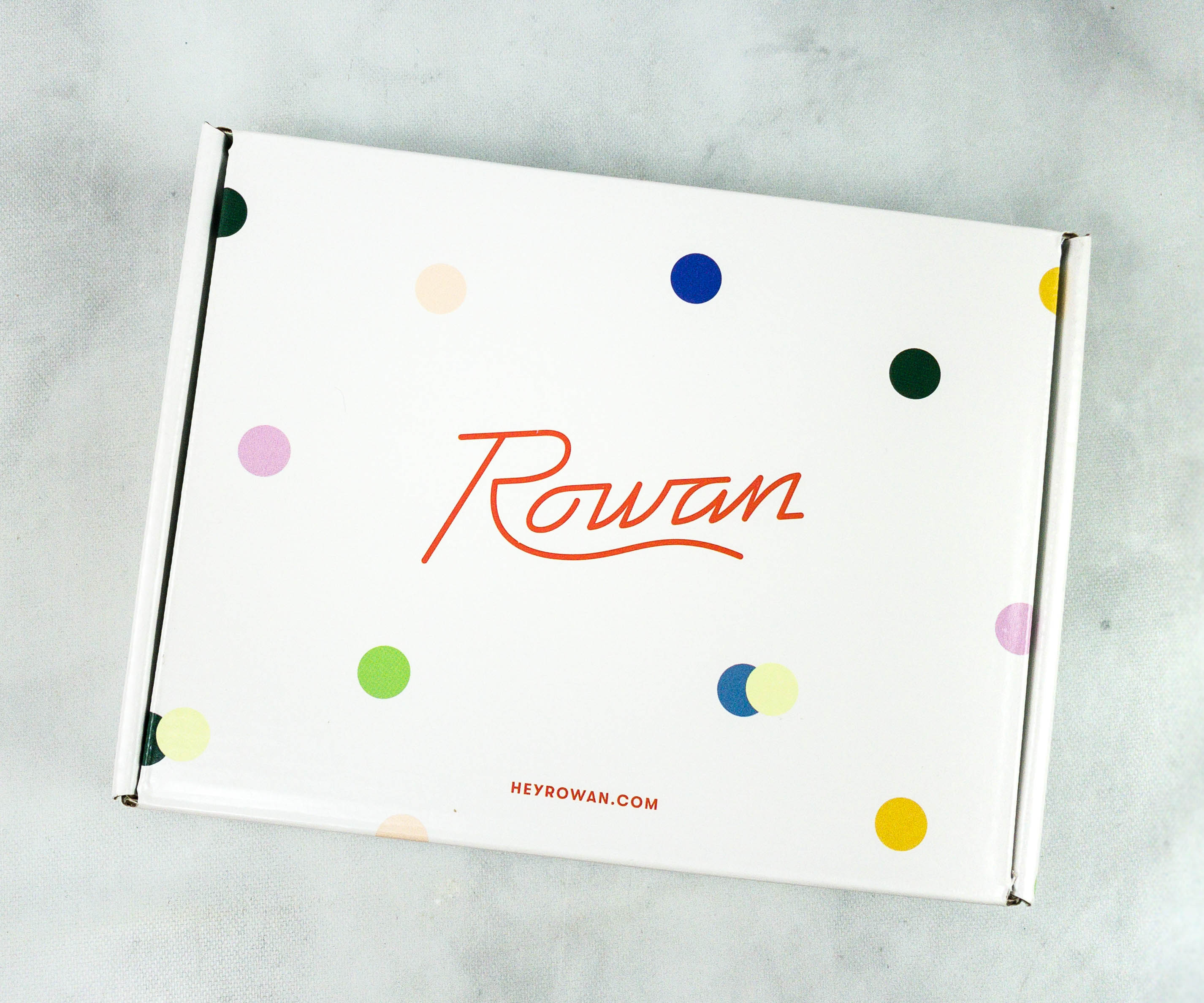 Rowan Earring Club is a monthly earring subscription box for tweens and teens that includes a fresh pair of earrings and a curated content designed to initiate a meaningful conversation. Your first box will also include an earring stand, earring pouch, journal, and pen! The box costs $19 per month on an annual subscription but you can opt to go for a 6-month plan for only $22 a month. What's great is that you don't have to pay upfront – it gets charged monthly! Gold vermeil earrings are $2 more per month than silver.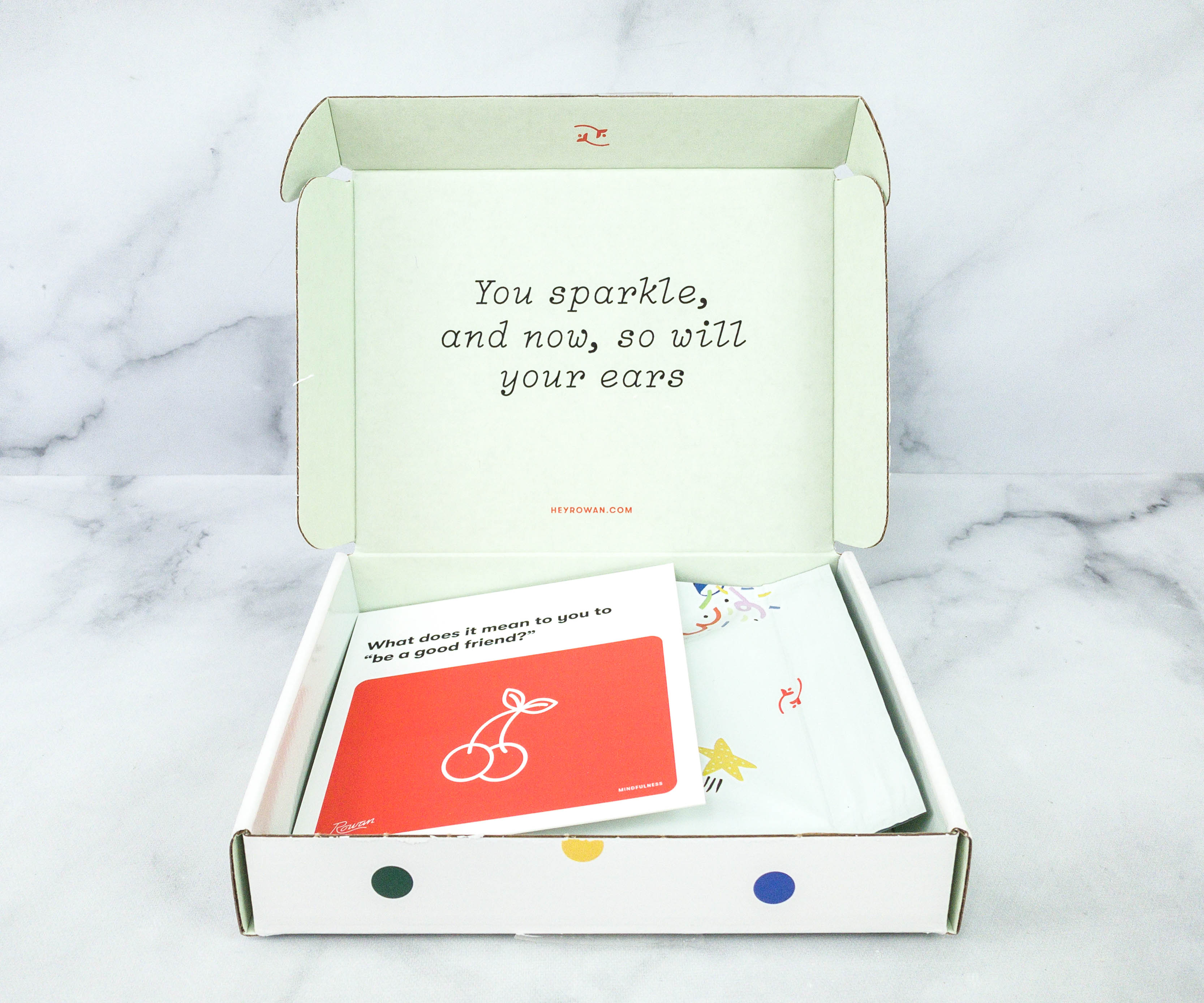 There is a message on the inner part of the box cover.
You sparkle, and now, so will your ears.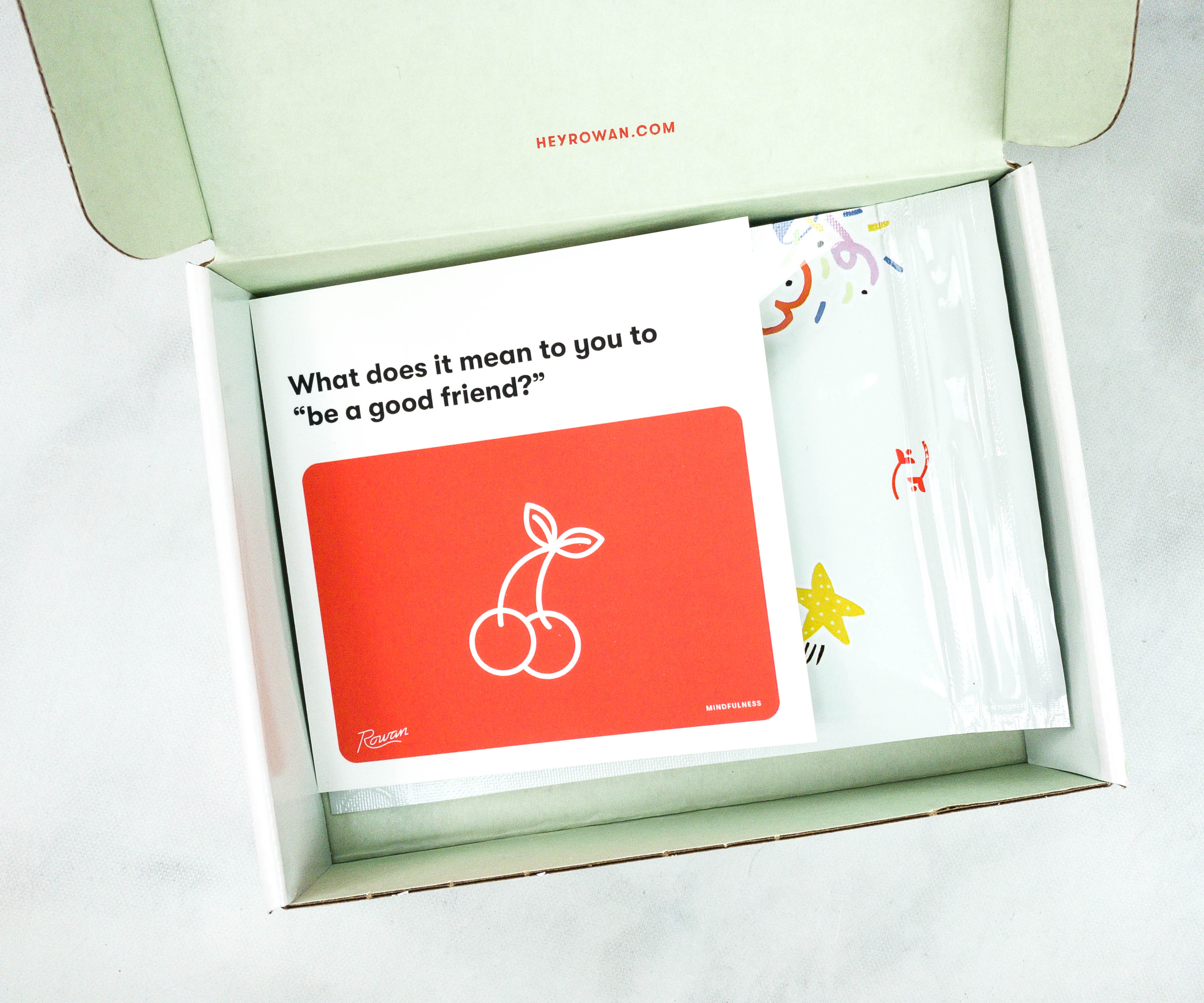 It already looks cute from here!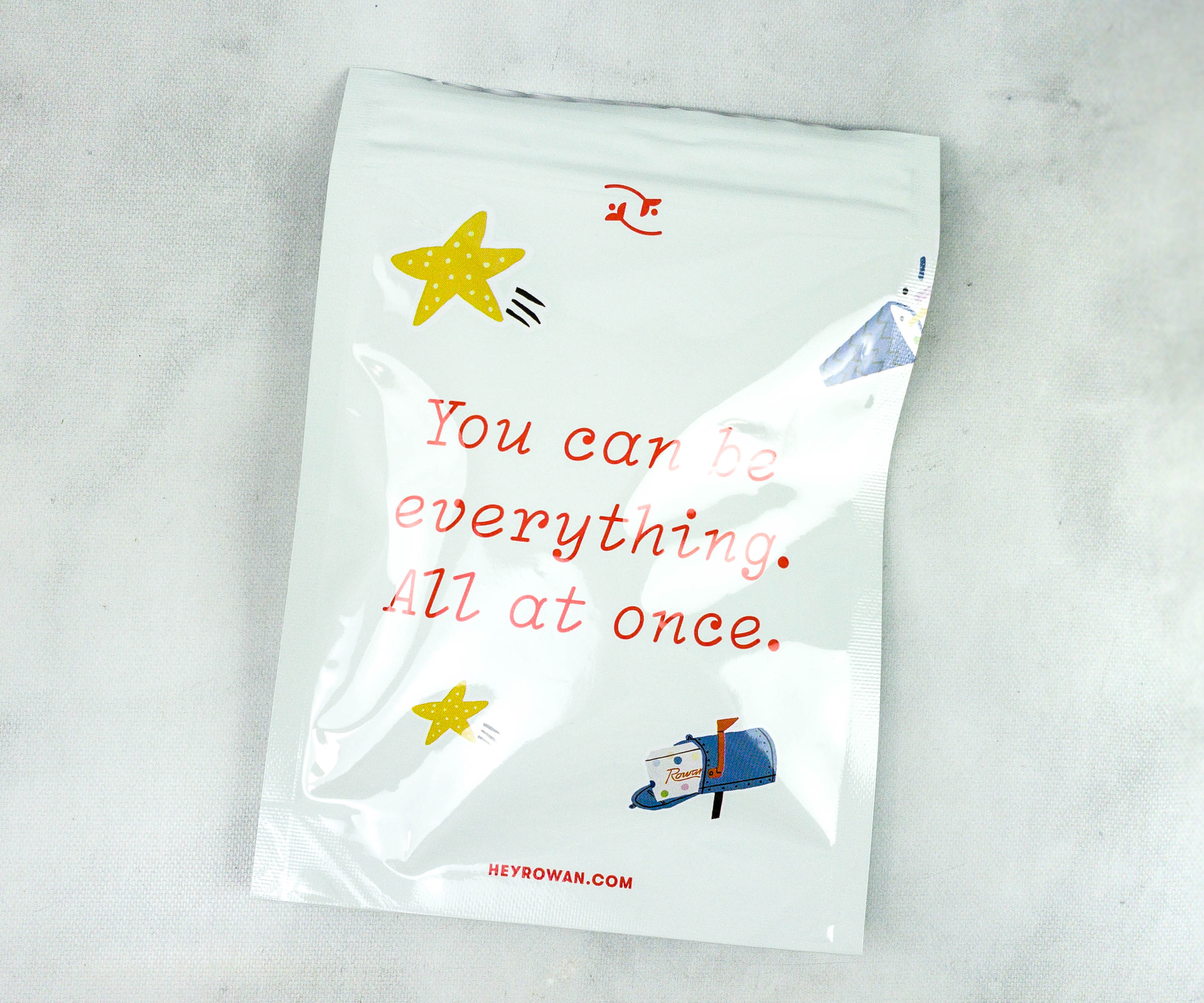 Everything is packed inside a resealable pouch.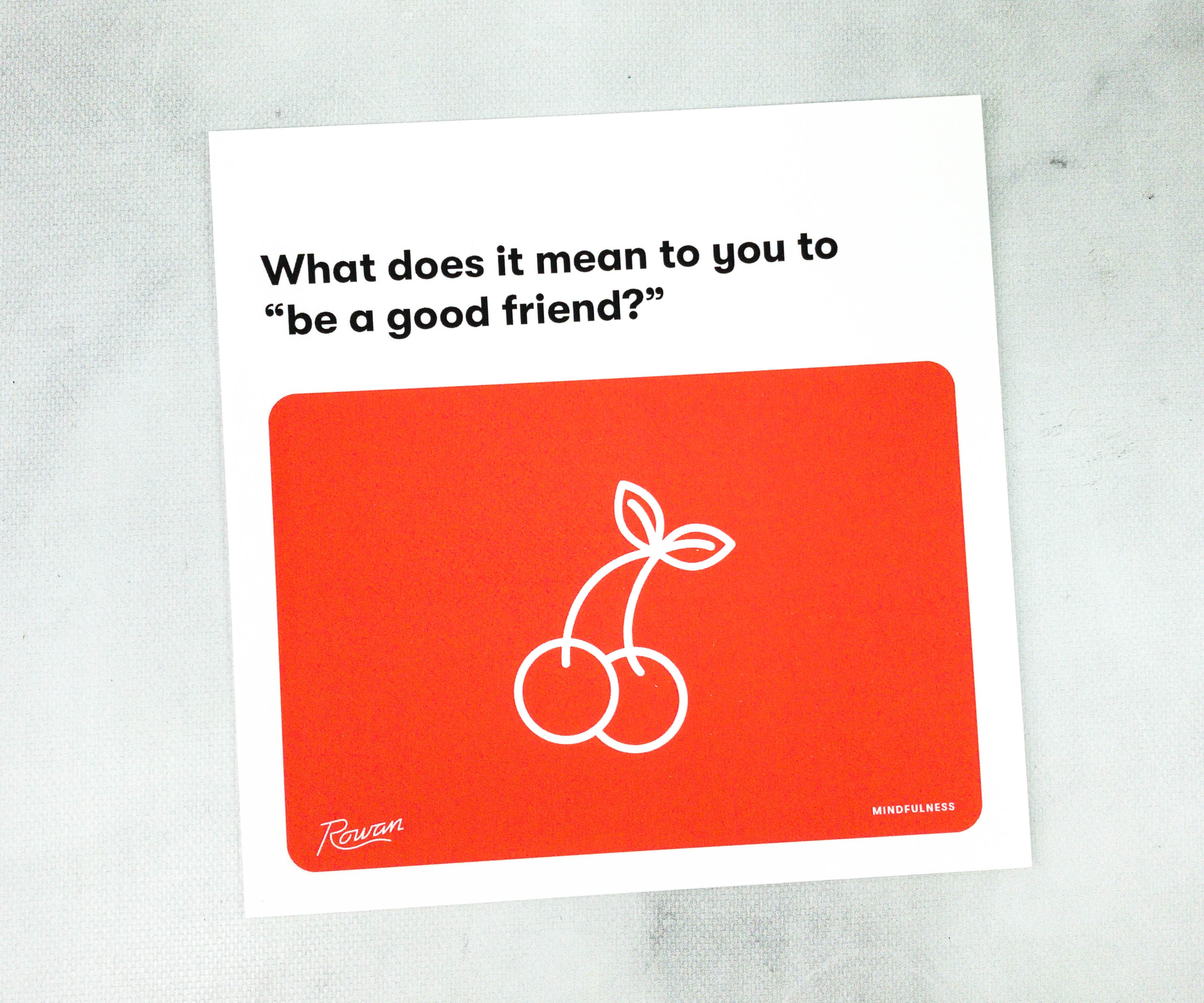 This month, the theme is CHERRY!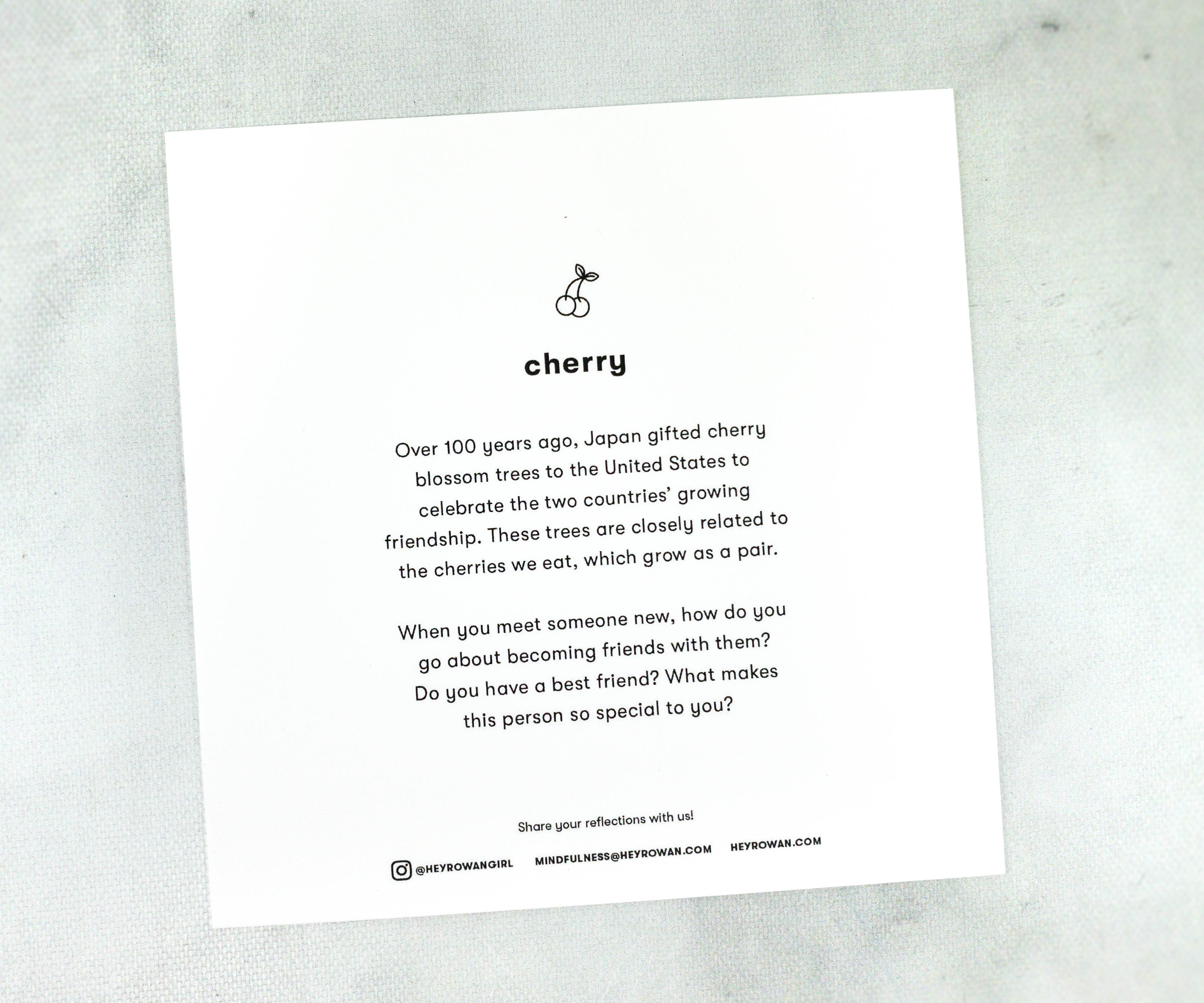 At the back of the card, they explain more about cherries. They also left some questions to ponder on.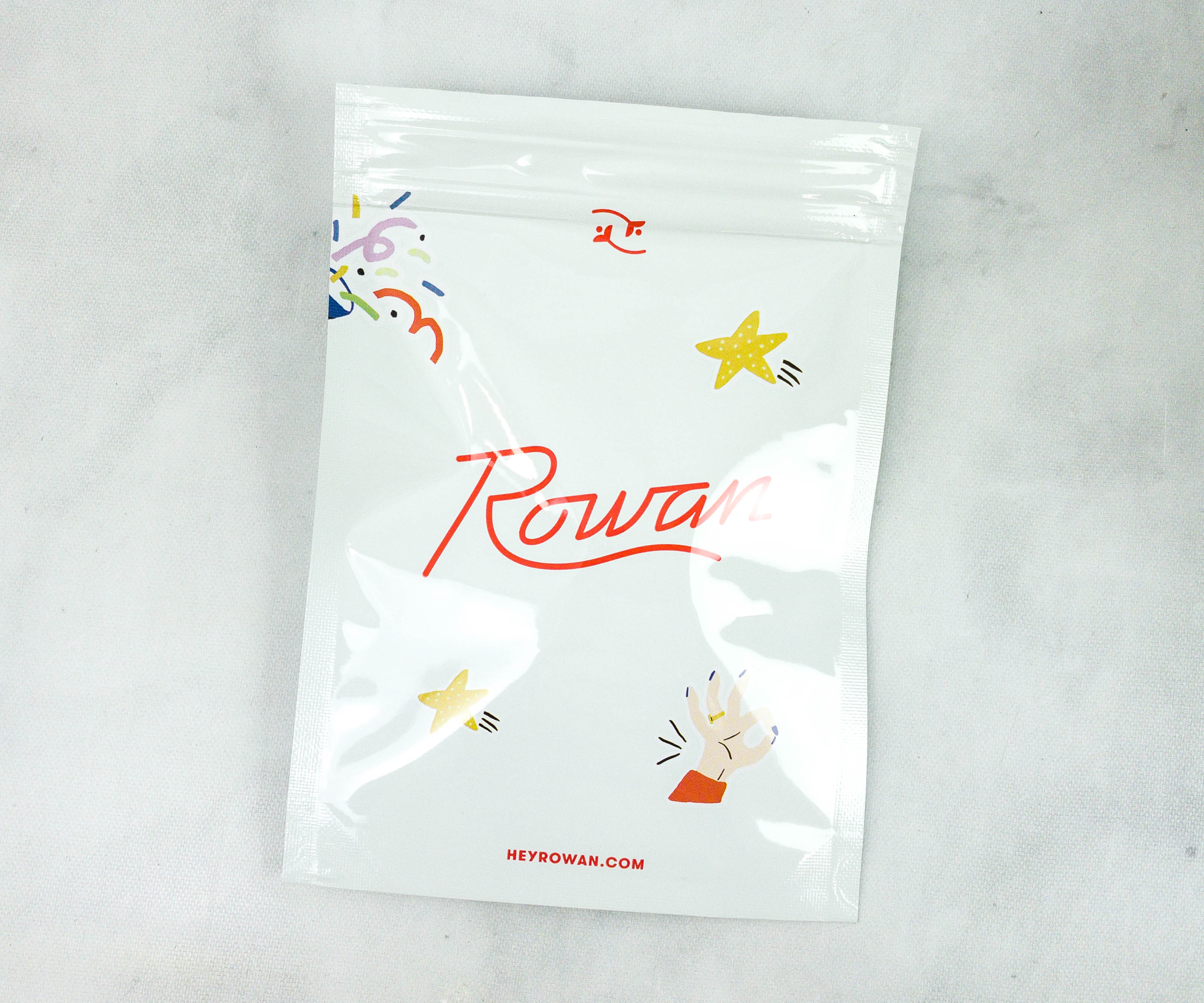 The reusable pouch is really pretty! It's also giftable!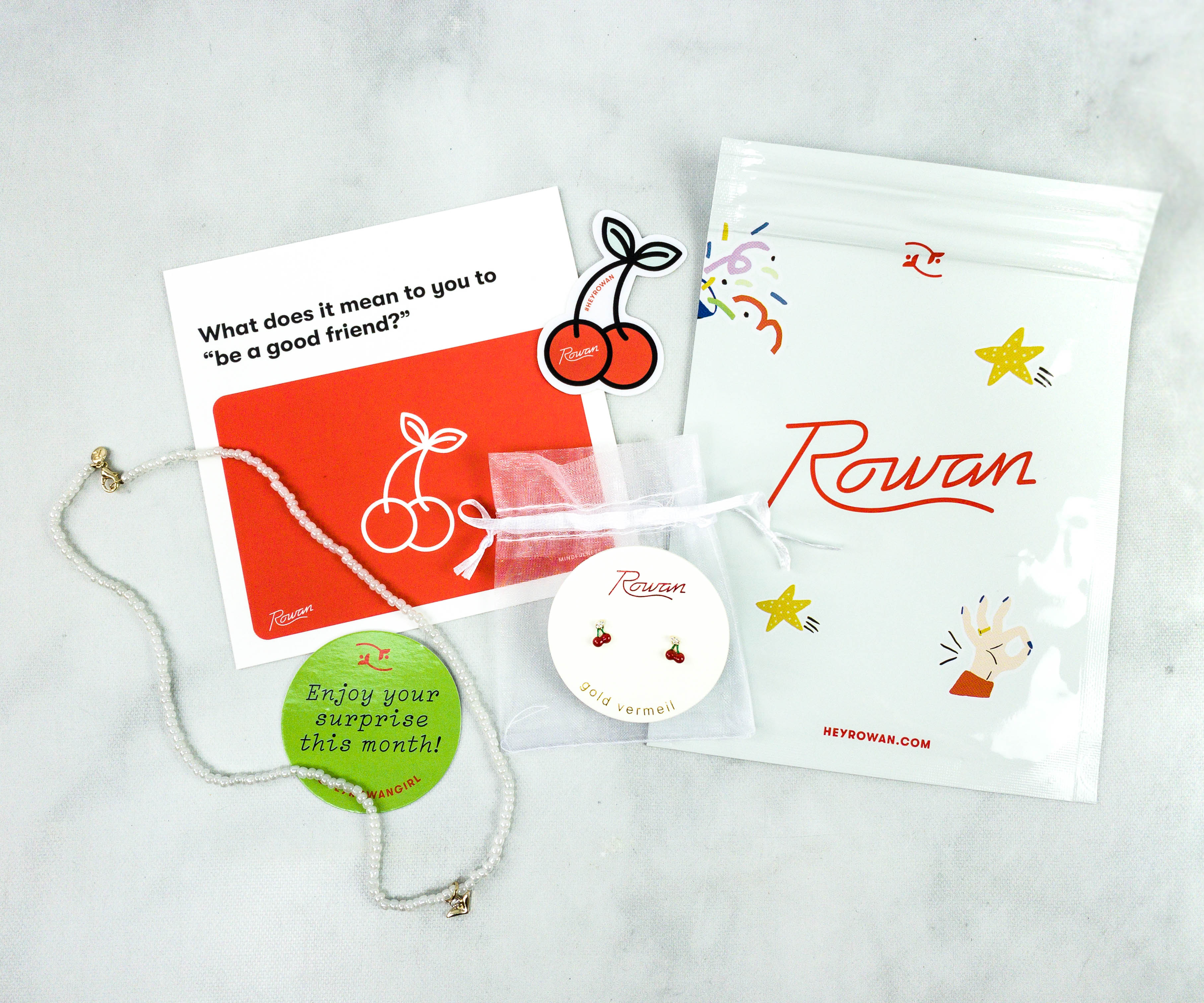 Everything in the box!
The package comes with a cherry sticker! The brand name is printed inside a cherry. It also has the #HEYROWAN printed along its stem.
Necklace. This month's surprise is a beautiful white beaded necklace. This looks so elegant!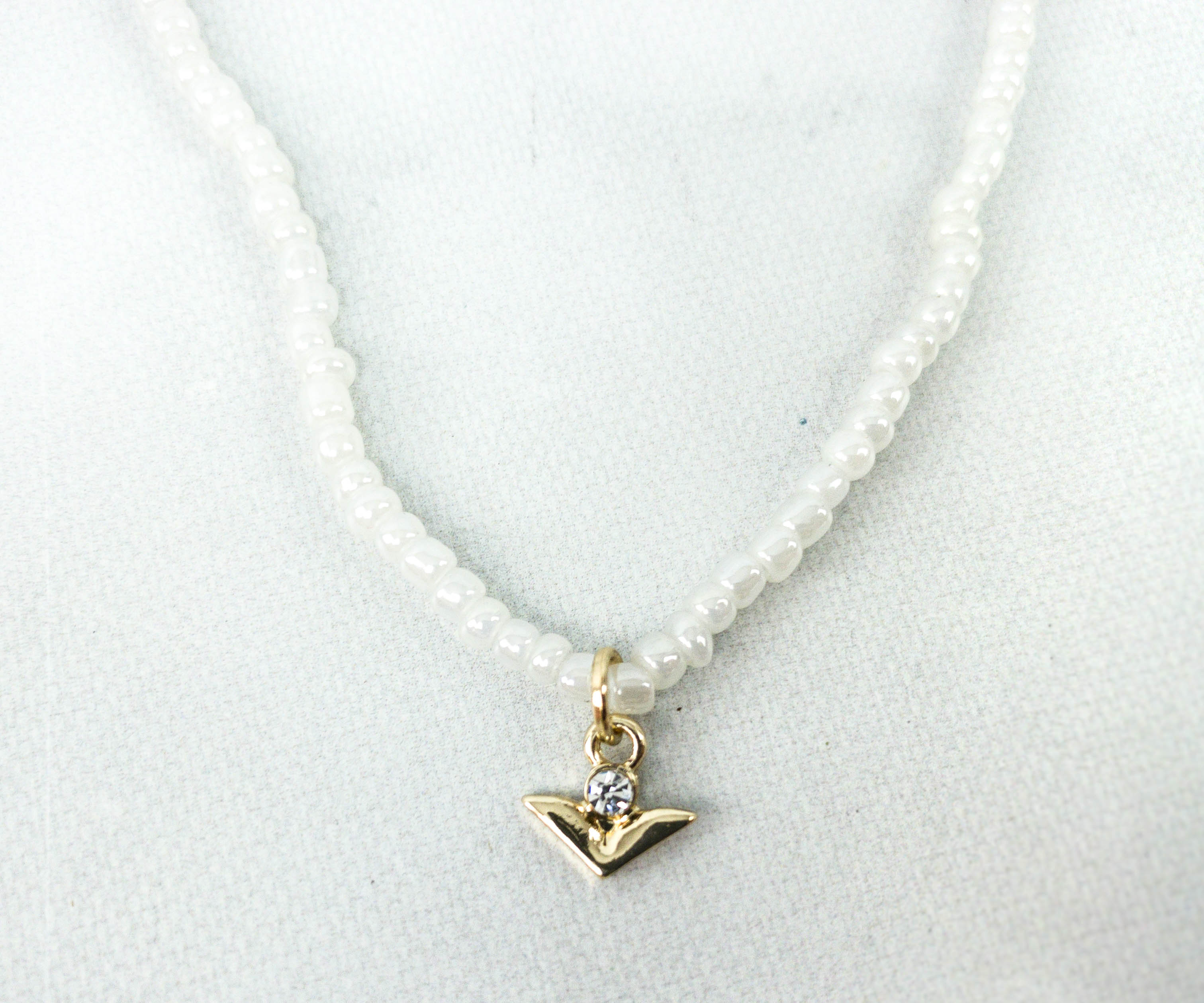 It has a Rowan berry leaf charm adorned with a shiny gem!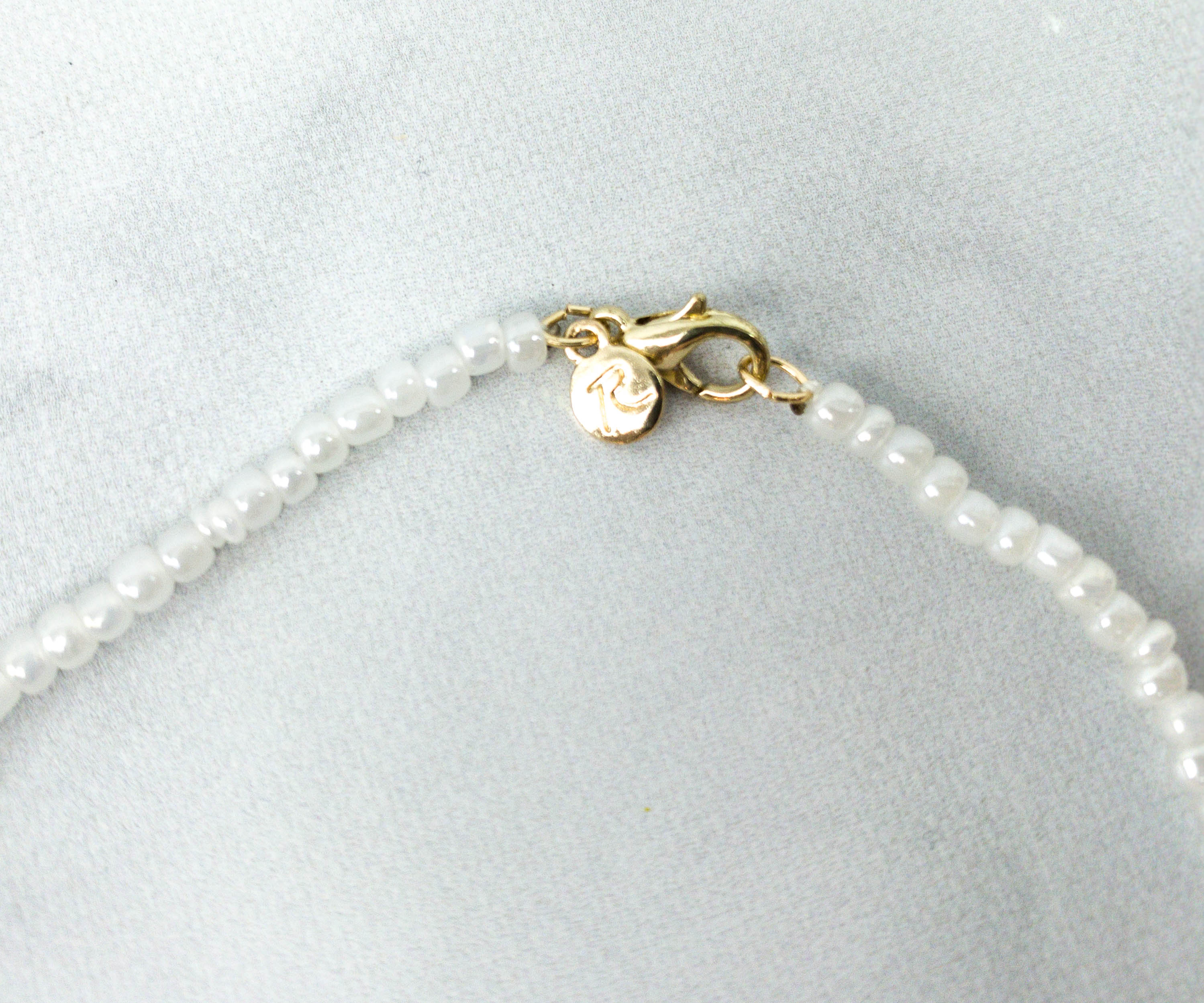 The gold-colored lock gives it a more polished look especially with the R logo in it.
This piece has a vibe of a pearl necklace because of its white color and gold-colored charm. My daughter likes it!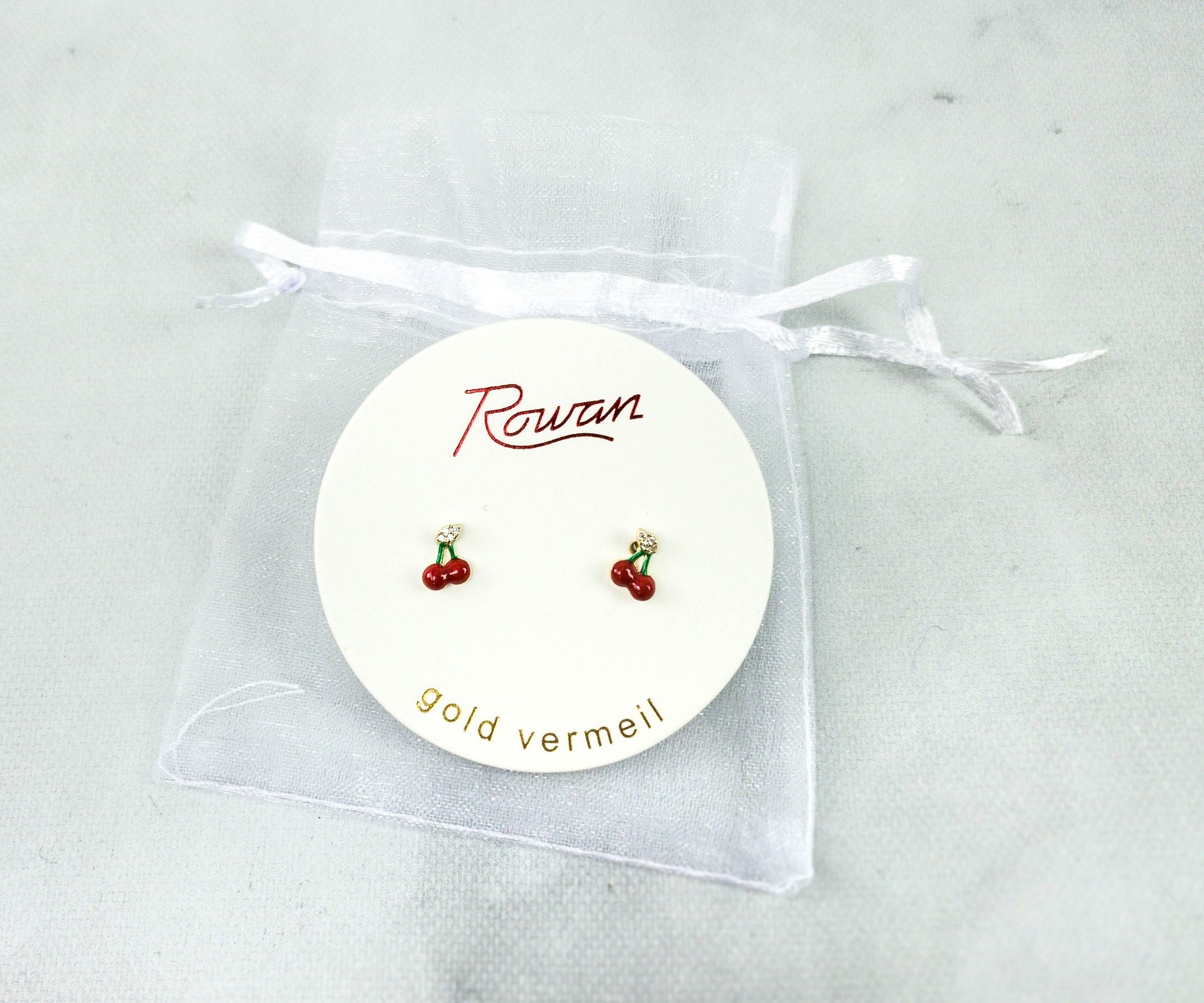 Earrings. These cherry earrings are so charming! As always, my daughter has the gold vermeil variant and it looks so good.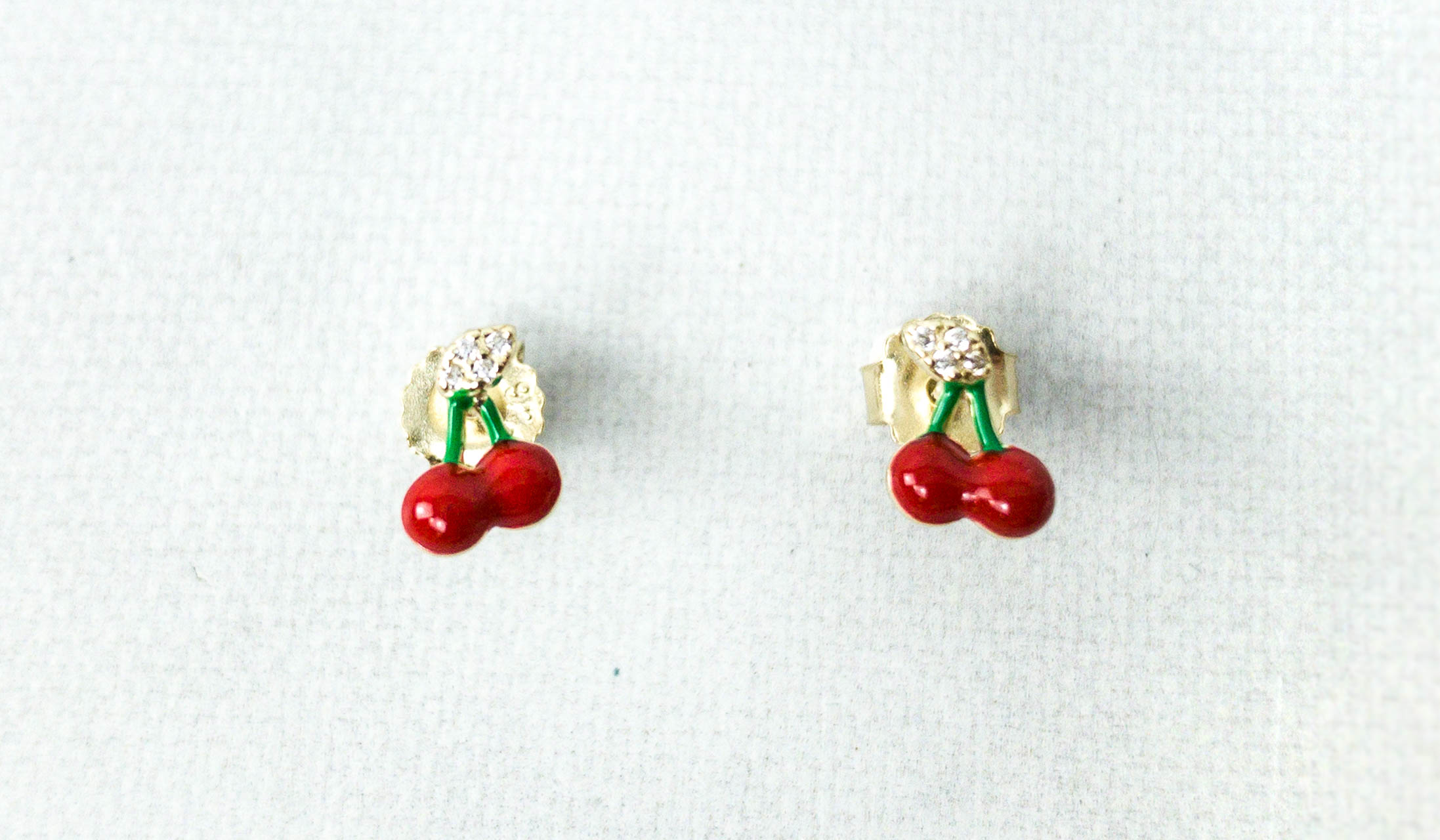 This is actually the first time that my daughter has received bright colored earrings from them. Just look at how sweet they are! They even have tiny gems in them. My daughter can absolutely wear these anytime.
Rowan Earrings Club always sends lovely accessories every month. My daughter loves this month's featured earrings because they look so cute and they are ideal for pairing with her casual outfits. She also likes the surprise gift, which is the beaded necklace. If you're looking for something to gift to a teen or tween who loves accessories, this subscription makes a perfect choice!
What do you think of Rowan Earring Club?