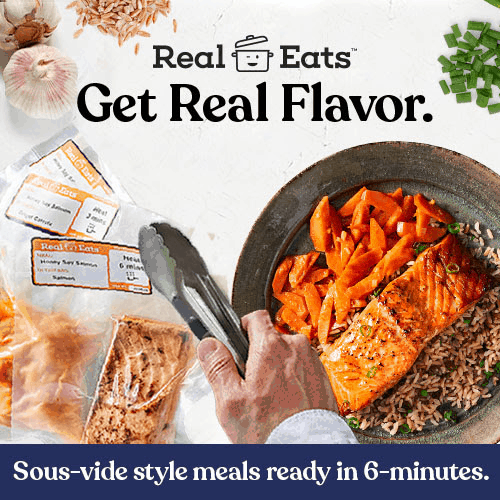 RealEats has a Black Friday sale!
Choose one of the coupons below and check out here for the deal!
$90 off your first 6 boxes with code: TAKE90
$60 off your first 3 boxes with code: GET60
Get 30% off your first box with code: GETREAL
Get the RealEats Black Friday Deal and save up to $90!
RealEats is a ready to cook and eat meal delivery subscription service:
Get chef-cooked meals delivered right to your door and prepare them faster than you can order take out. No microwave required.
See our RealEats reviews to find out more about this sous vide prepared subscription! We've tried it, and it's easy and tasty!
Here's a peek at the upcoming menu:
RealEats currently delivers to: Connecticut, Delaware, Illinois, Indiana, Kentucky, Maine, Maryland, Massachusetts, Michigan, New Hampshire, New Jersey, New York, North Carolina, Ohio, Pennsylvania, Rhode Island, South Carolina, Tennessee, Vermont, Virginia, West Virginia.
Are you getting RealEats?