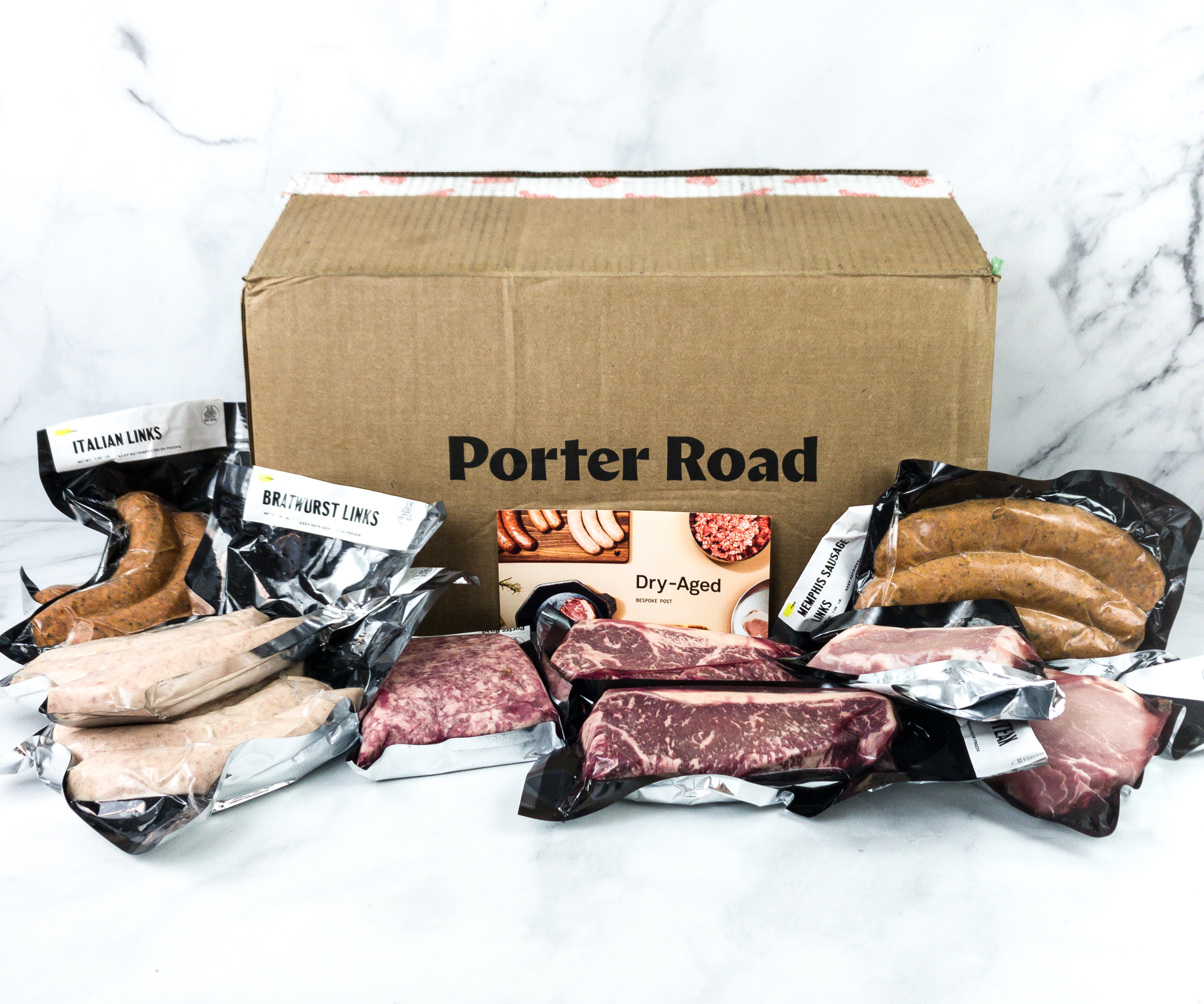 Porter Road has some Black Friday coupons for 2020 that are available now!
shop the Porter Road black friday sale!
We picked up a Porter Road meat set via Bespoke Post (see our review here) and it was delicious!
Porter Road delivers: We ship everywhere in the contiguous United States. (We do not ship to Alaska, Hawaii, American Samoa, U.S. Virgin Islands, Northern Mariana Islands, Guam or Puerto Rico.)
Porter Road meat is sustainably produced.:
We source all of our meat directly from family-owned and operated farms in Kentucky, Tennessee, and Pennsylvania. All our animals are raised with the highest animal husbandry and environmental standards. Our animals are raised outside on pasture never in a concentrated animal feed operation or feedlot.
Are you getting any of the Porter Road goodies?