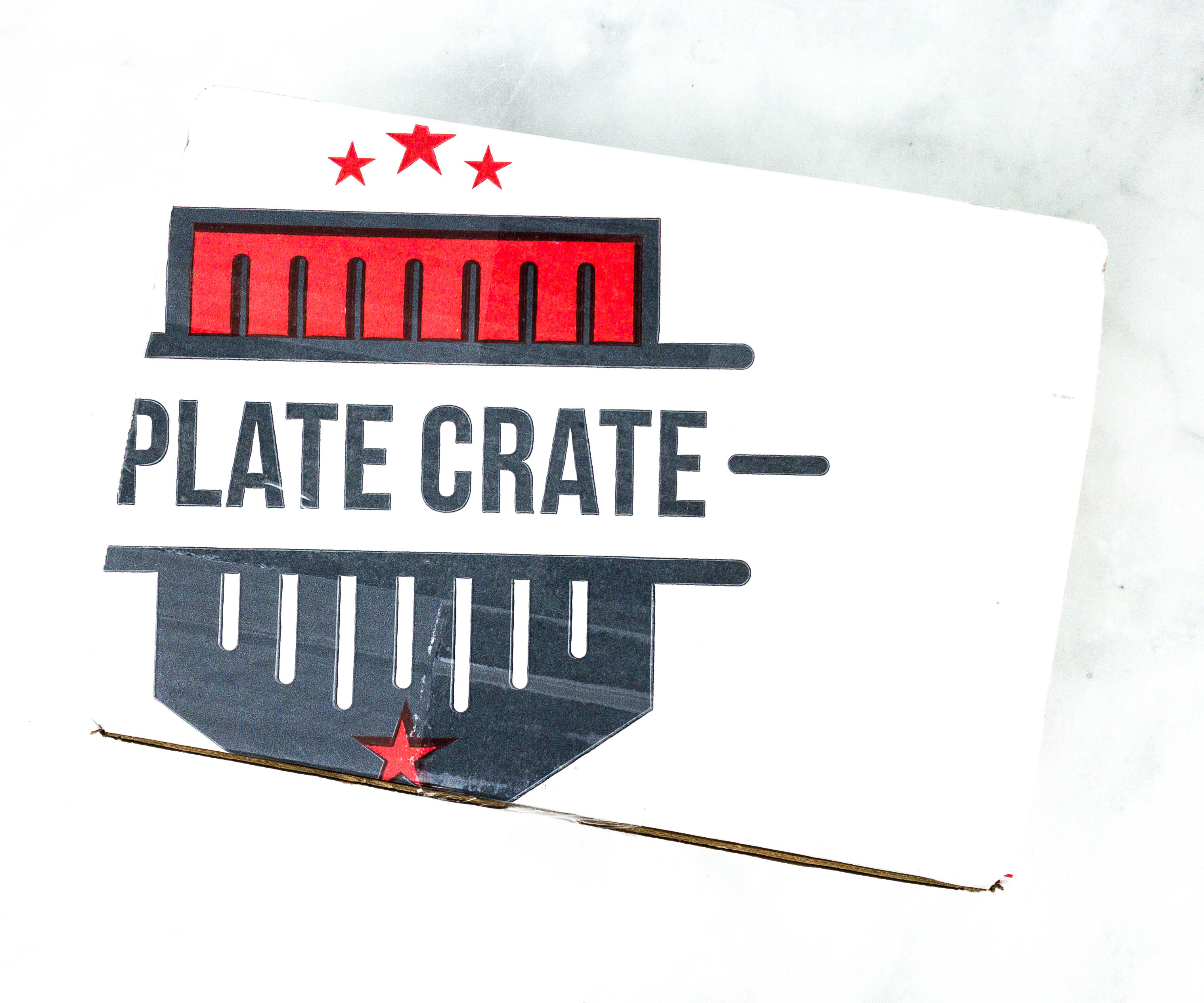 Plate Crate is a monthly subscription for baseball enthusiasts! Each box includes 6-8 exclusive and licensed baseball gear, training aids, accessories, apparel, collectibles, and more, for $49 per month.
DEAL: Get $20 off on any subscription! Use coupon code HELLO20.
The box offers four subscription lengths:
Monthly: $49 per box – your subscription renews every month
Quarterly: $45 per box – save 10% for all 3 crates
Pay Twice A Year: $43 per box – get 15% discount for all 6 boxes
Annual Payment: $40 per box – a 20% discount for a whole year subscription
The items arrived in a white carton box with Plate Crate branding.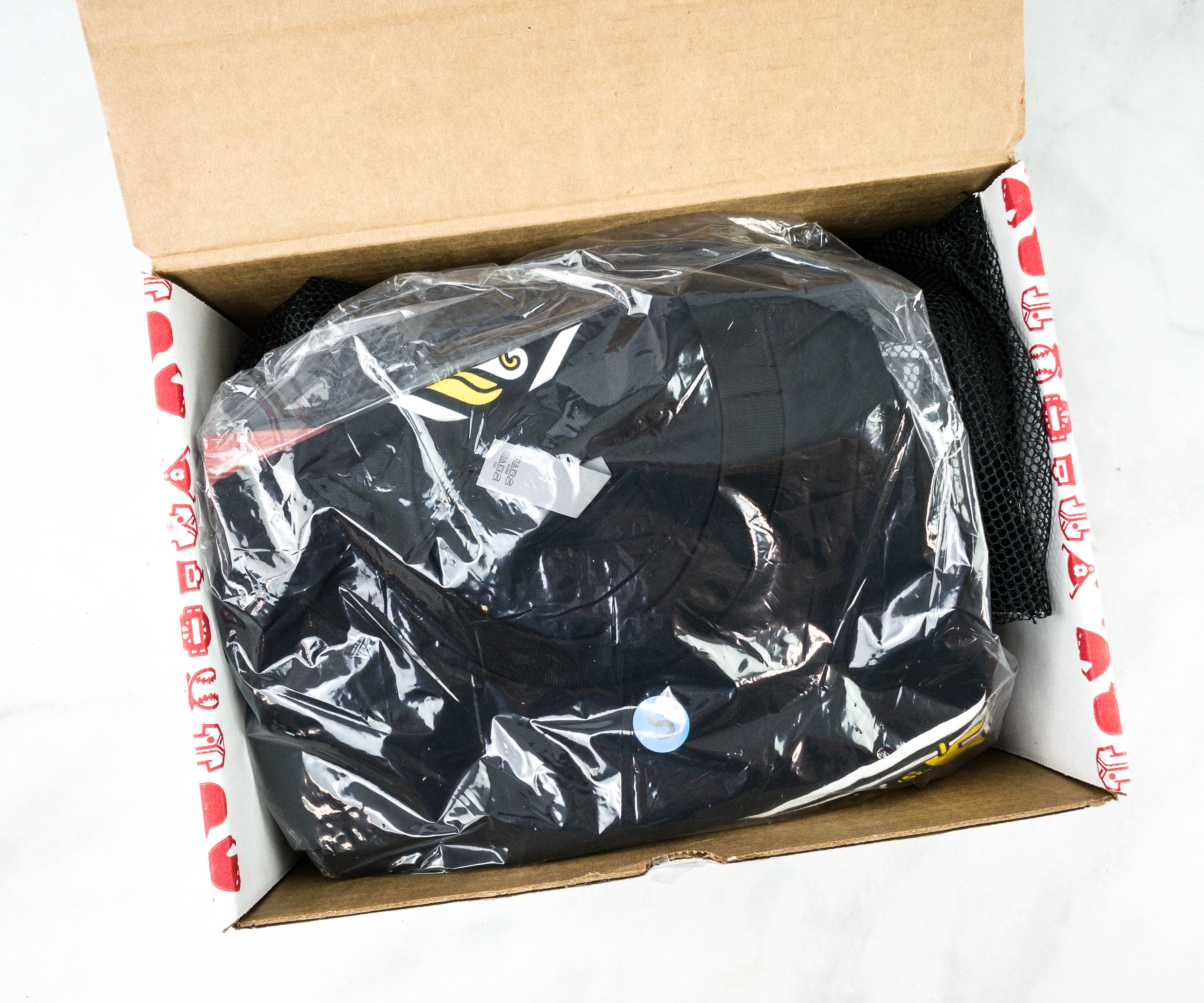 All the products arrived in great condition. Some of them came in their own plastic pouch.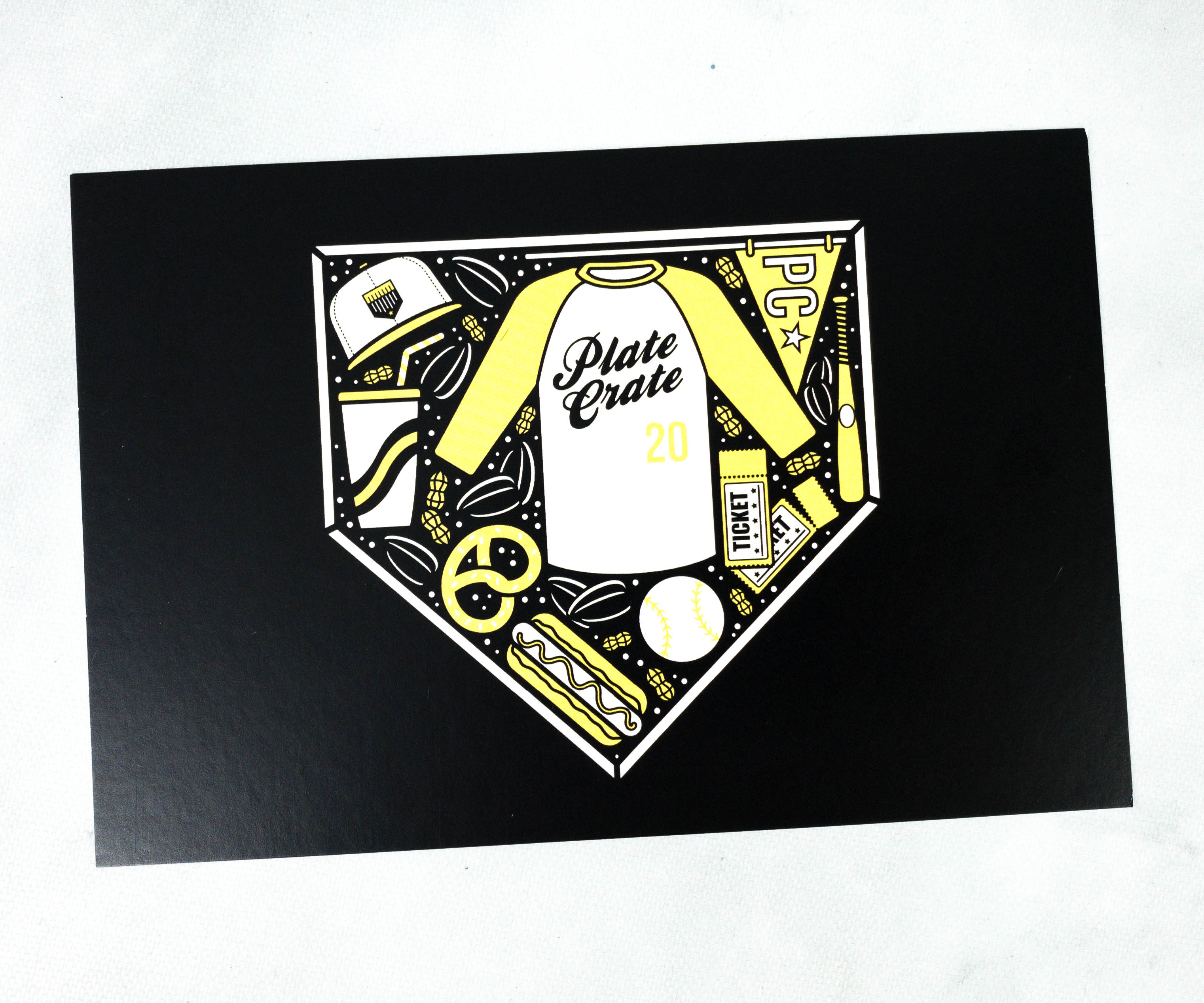 Each box contains a card from Plate Crate.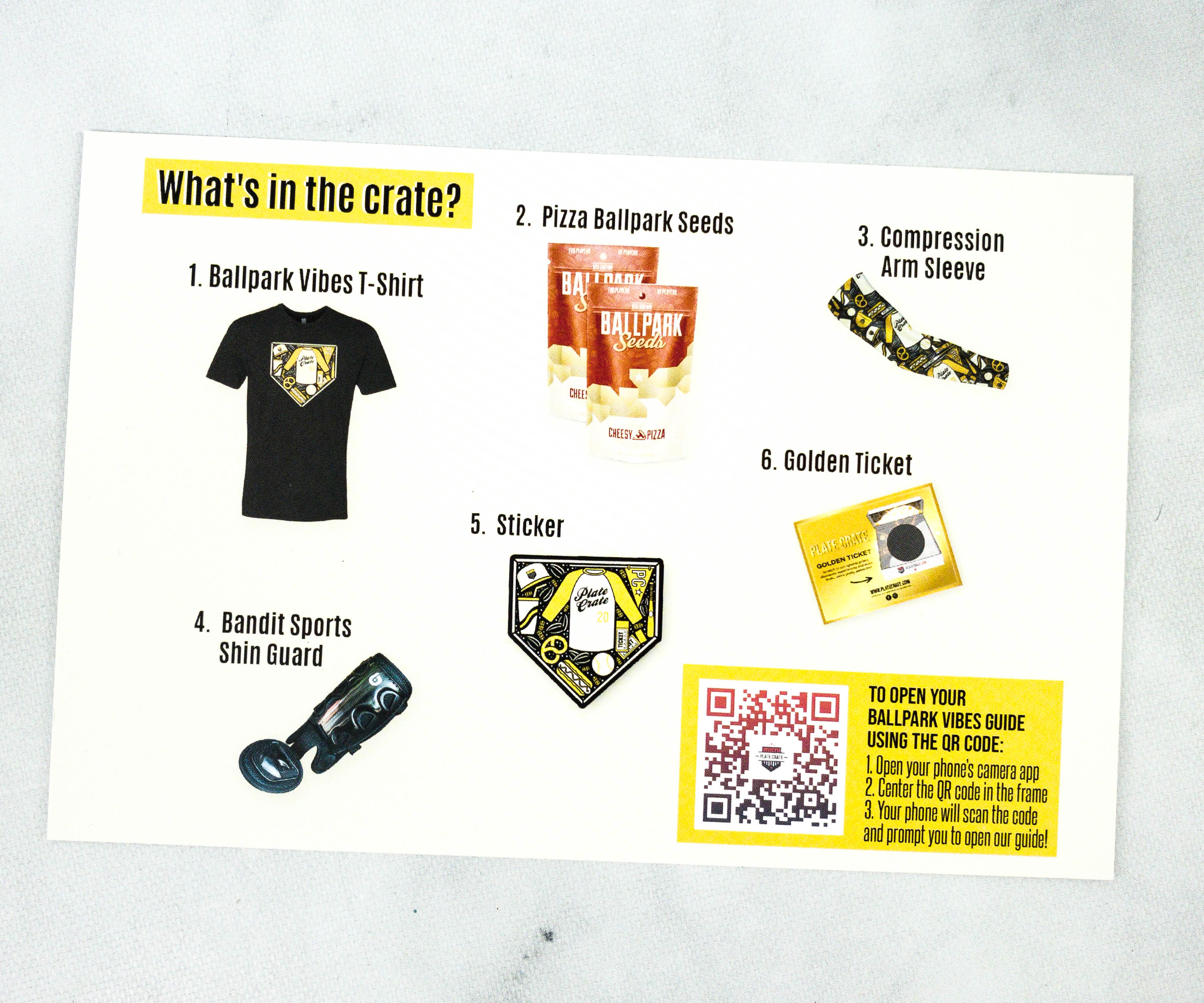 The back of the card features all the items included in this month's box!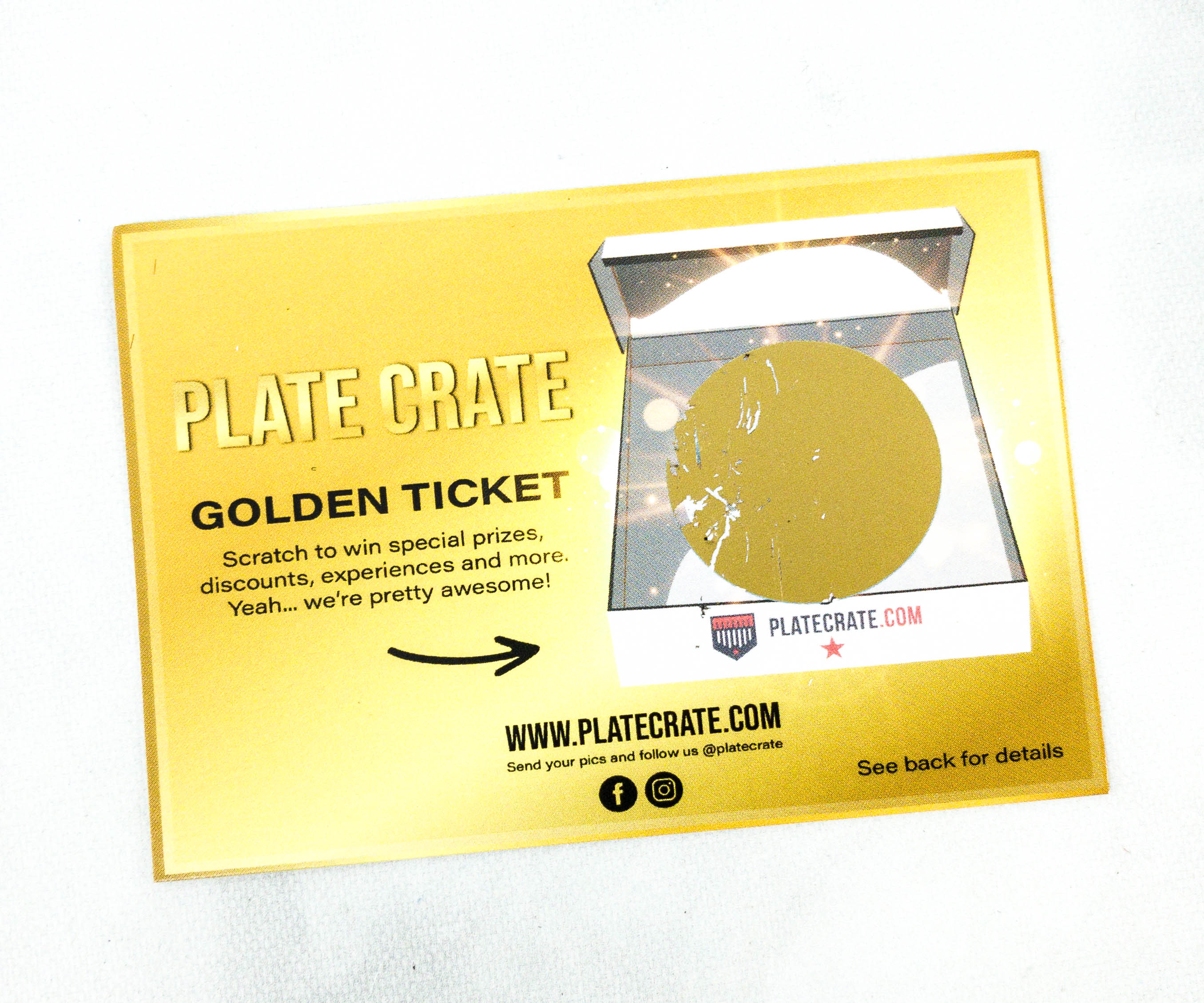 This month's box also included a Plate Crate Golden Ticket, a scratch card where you can win special prizes, discounts, and more.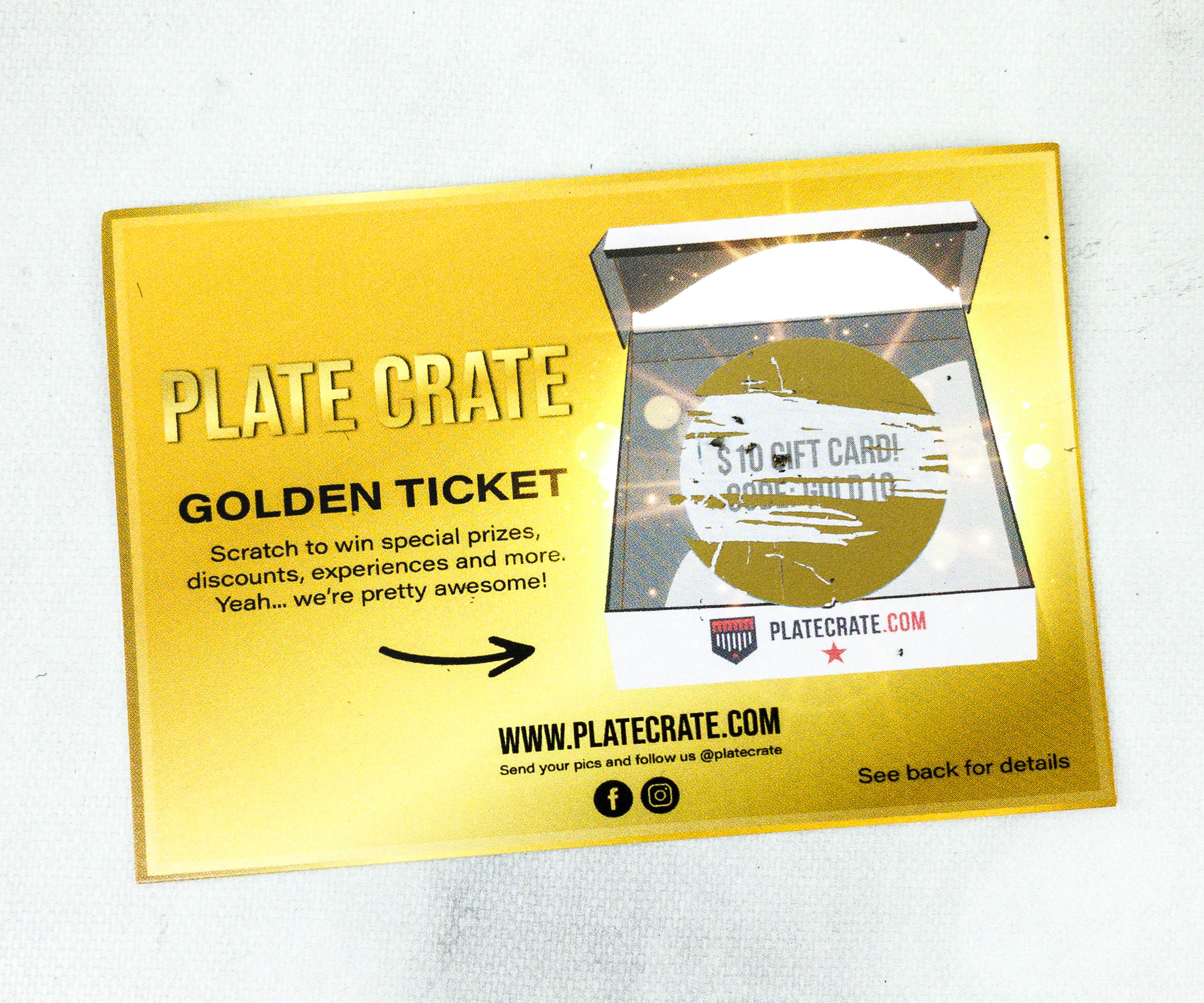 The back of the card provides information on how to redeem rewards and discounts. We scratched it and we got a $10 gift card!
We also received a 30% off coupon which can be used on our next purchase of Ball Park Seeds snacks.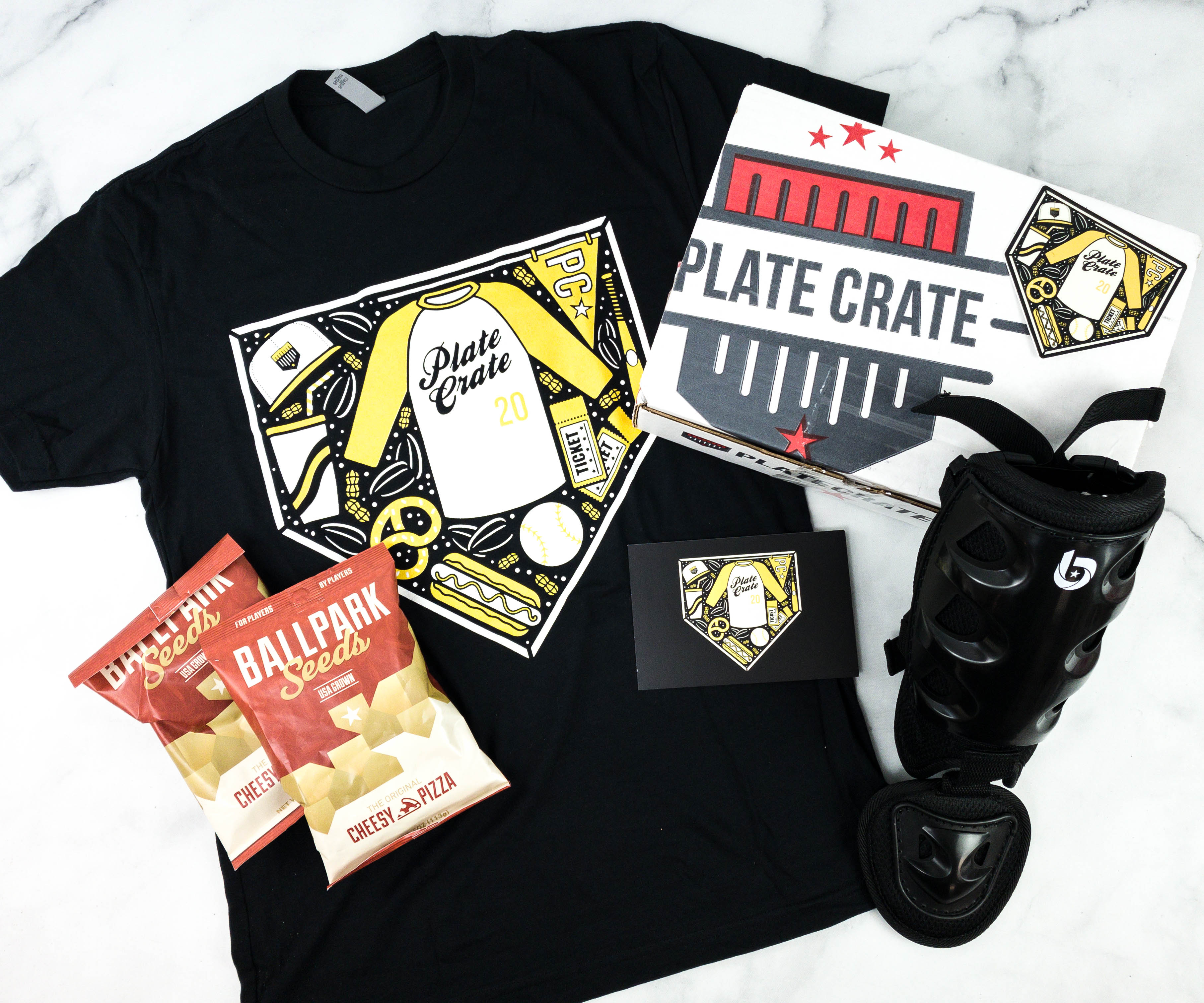 Everything in my October 2020 box!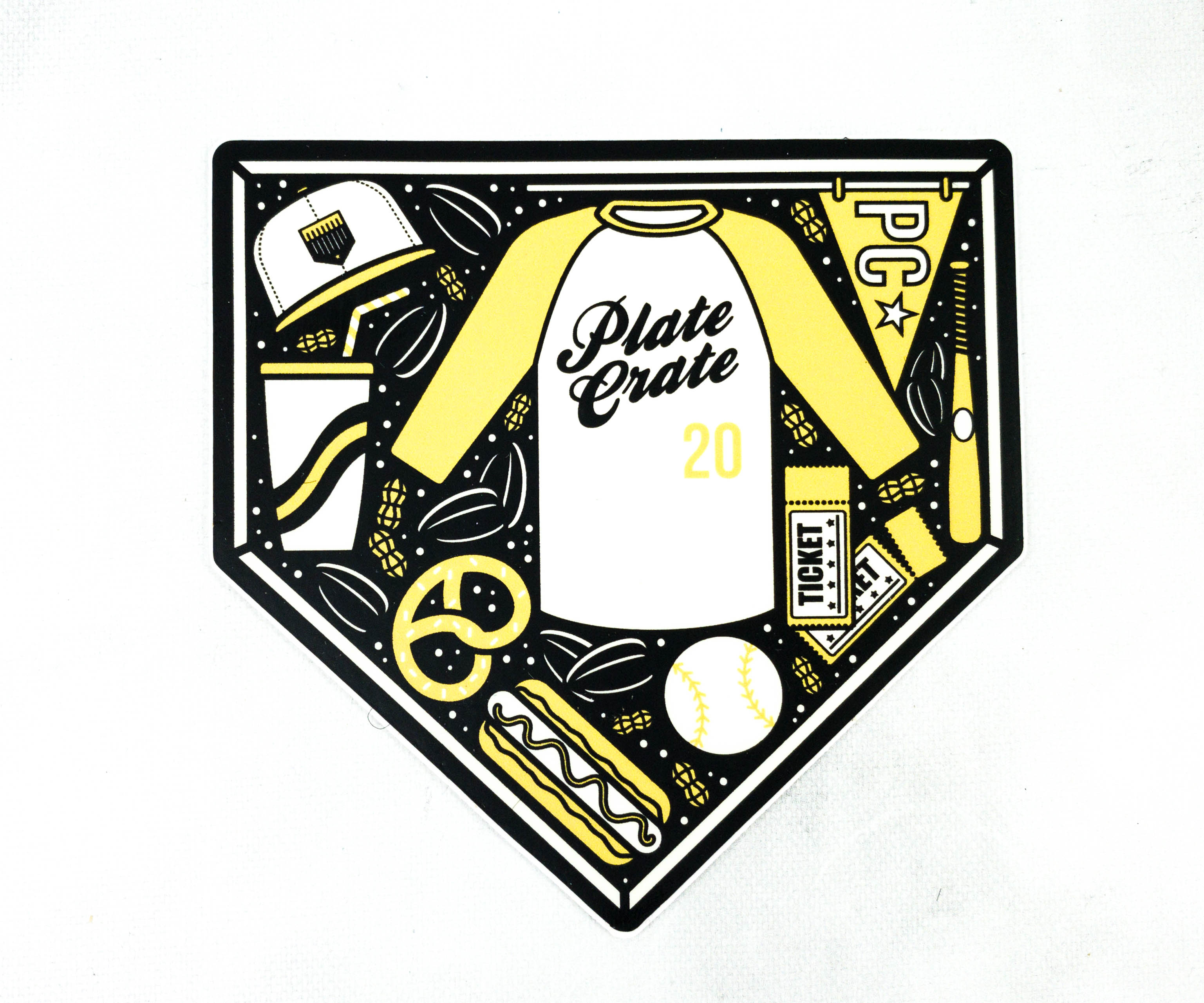 Sticker. Each box comes with an exclusive Plate Crate sticker. It features this month's Plate Crate box theme!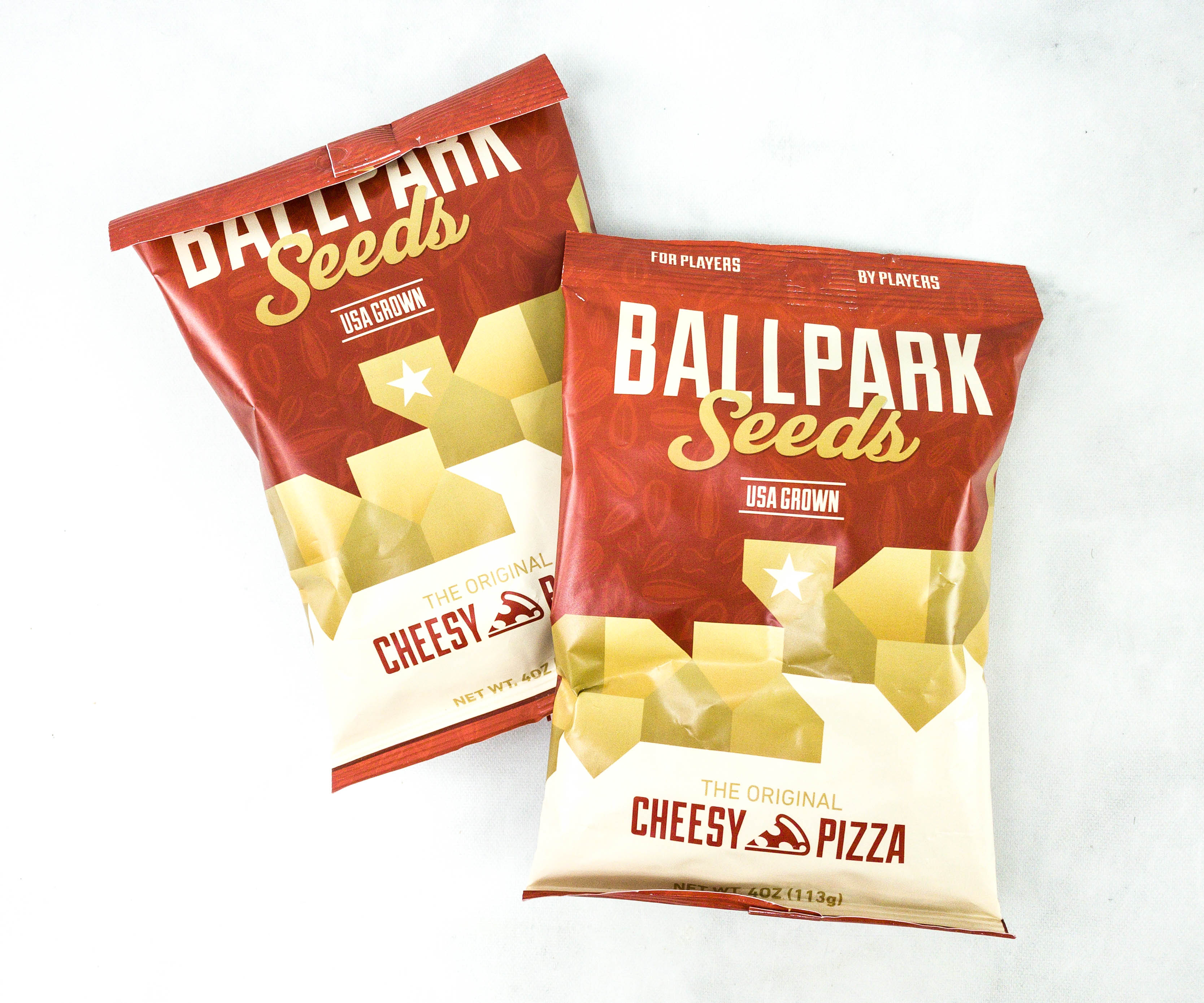 Cheese Pizza Ballpark Seeds. Here are delectable snacks to munch on while watching your favorite baseball team or after a practice game: cheese pizza-flavored sunflower seeds!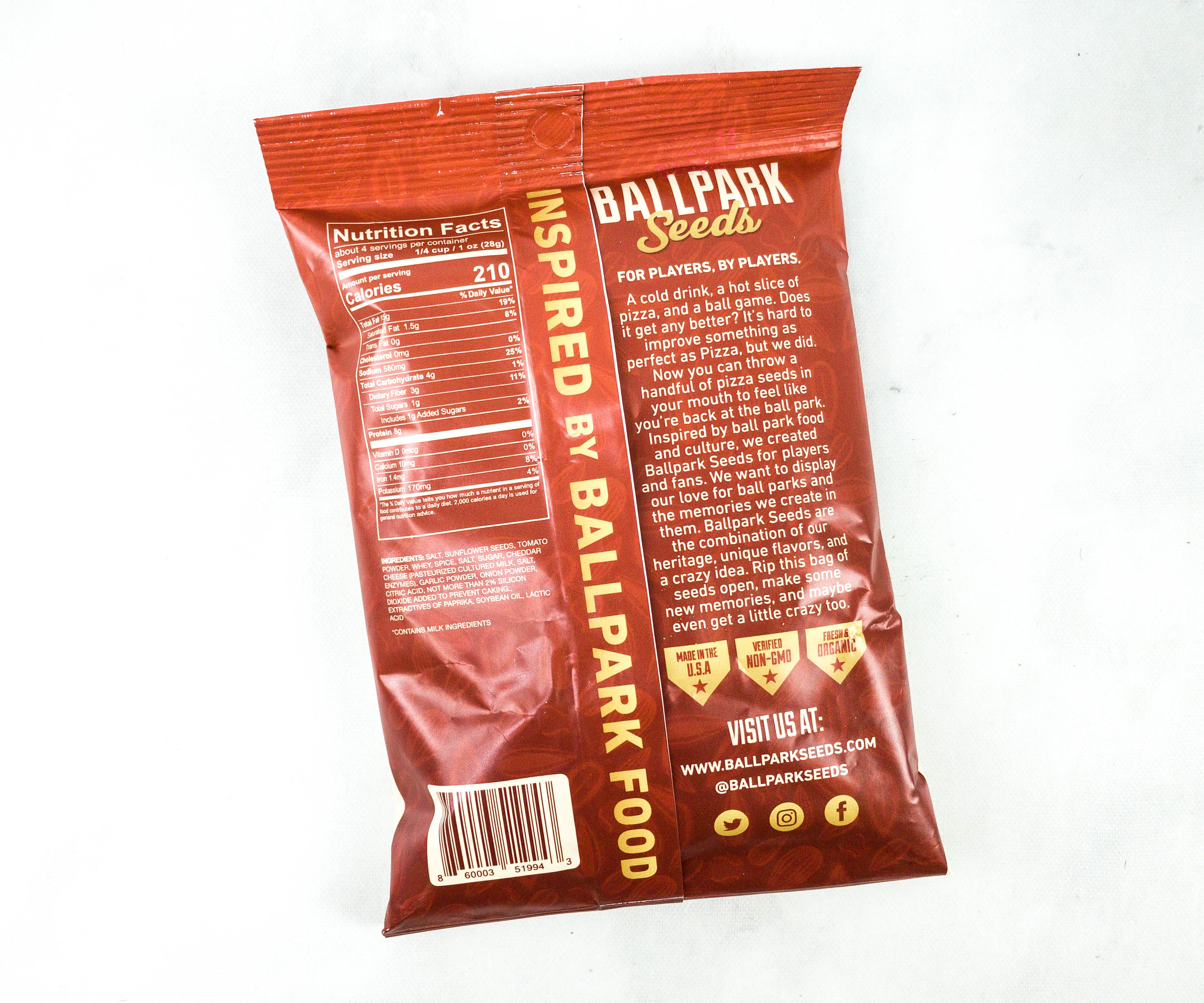 This sunflower seed snack is made in the USA, non-GMO, and organic.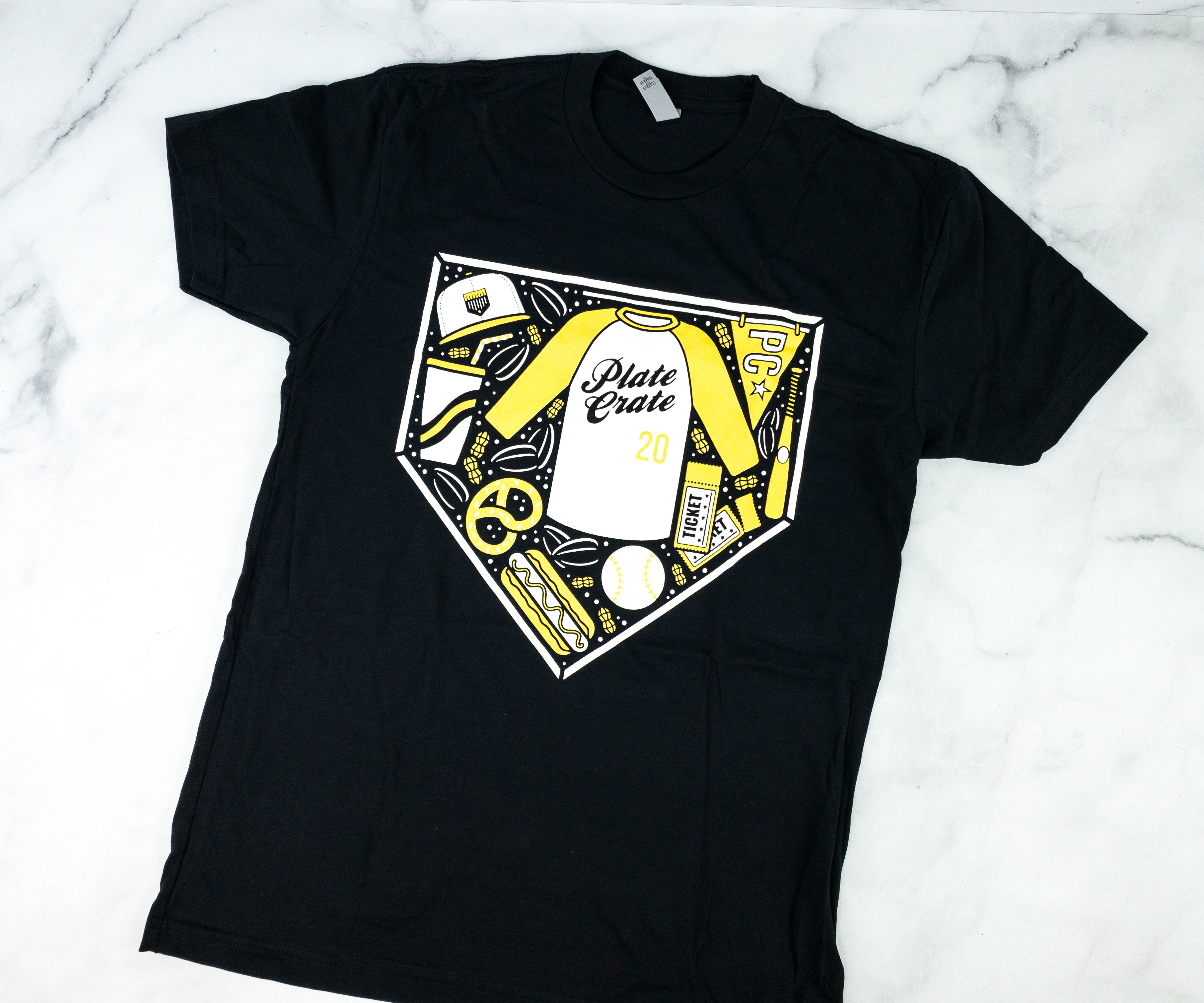 Ballpark Vibes T-Shirt. This month's featured tee is a black, round neck shirt made from soft, premium-quality cotton fabric. It's breathable, so it's comfortable to wear.
This shirt carries the same design as the sticker. It features a variety of exclusive Plate Crate items together with some delicious snacks we commonly eat while watching a baseball match!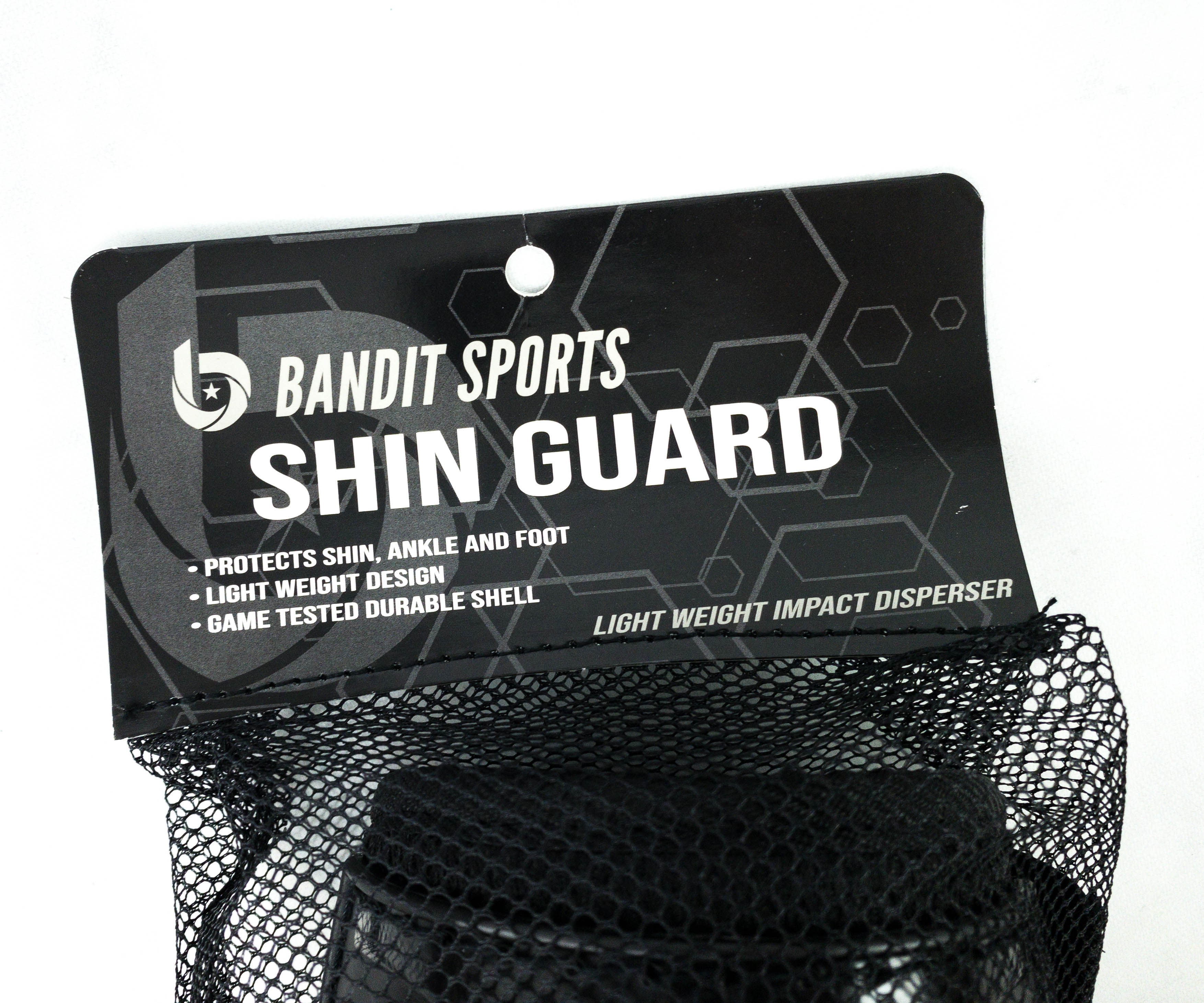 Bandit Sports Shin Guard. To protect the shin from possible injury, they sent us these durable and lightweight shin guards!
This equipment came in its own string bag, making it easy to bring anywhere.
It's a well-designed shin guard made with soft, flexible padding that contours perfectly to the leg.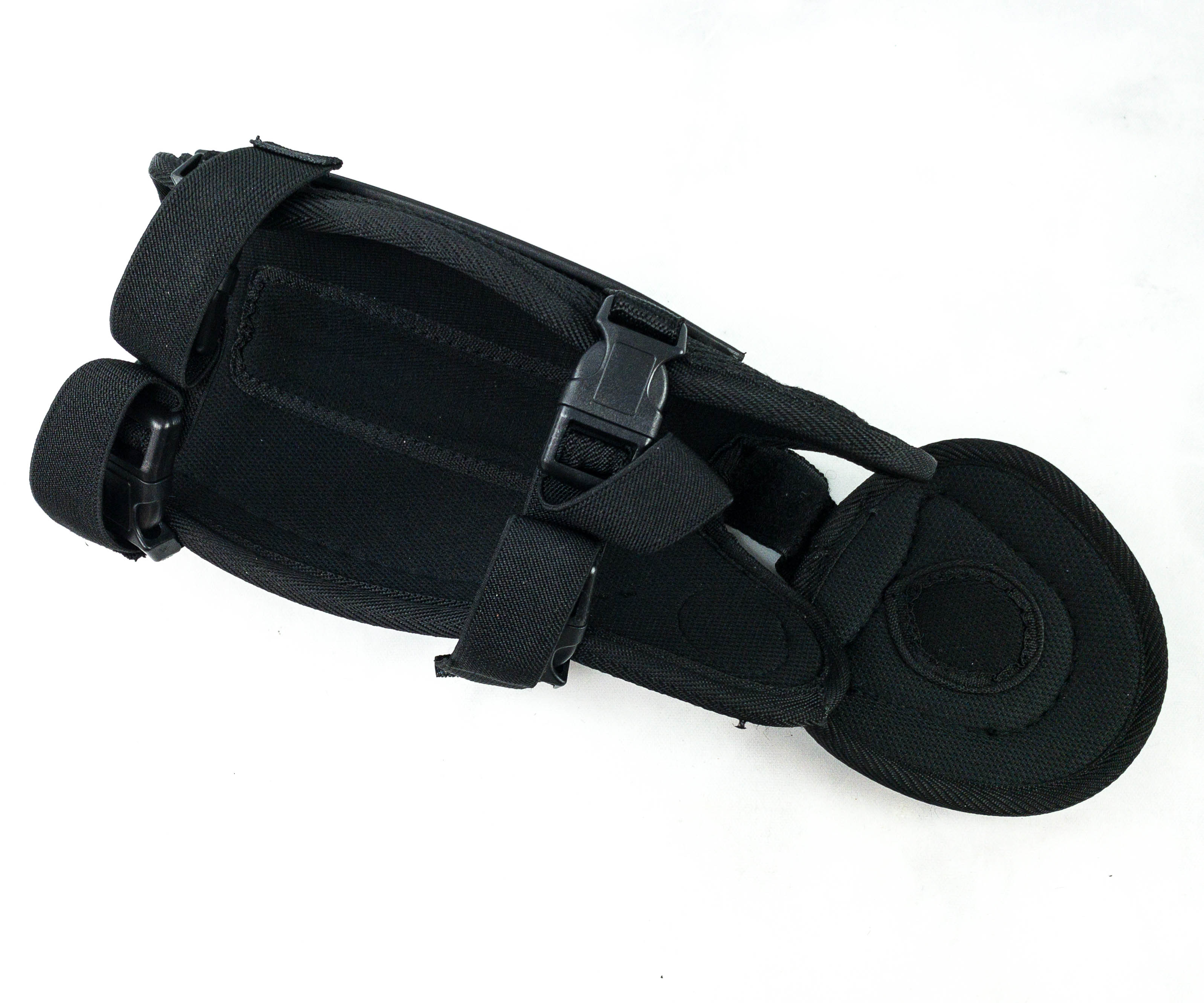 This shin guard also comes with an elastic buckle lock. It's easy to adjust around the leg and it avoids slipping down while running!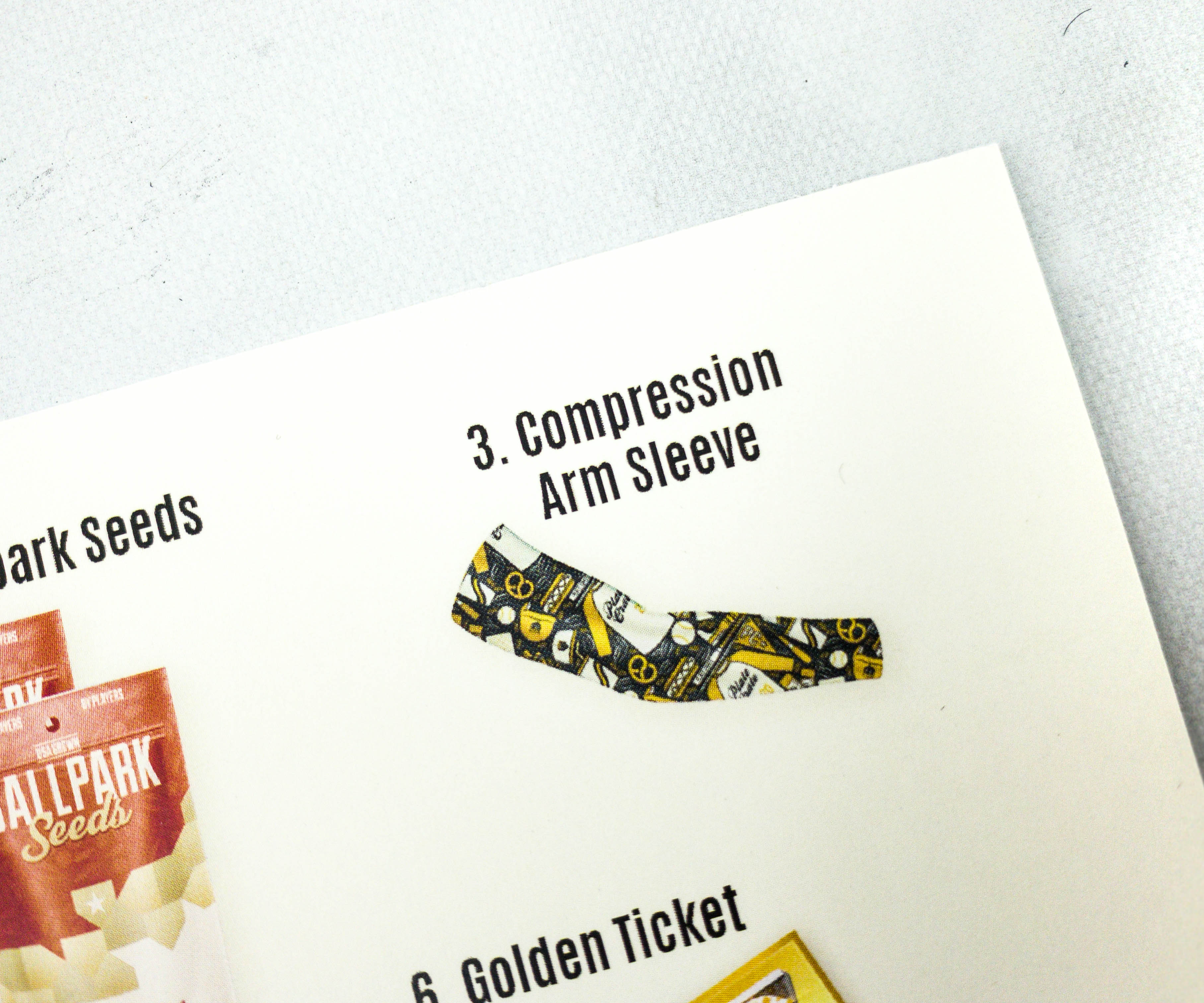 My box was missing an item, so I informed them and they shipped it separately.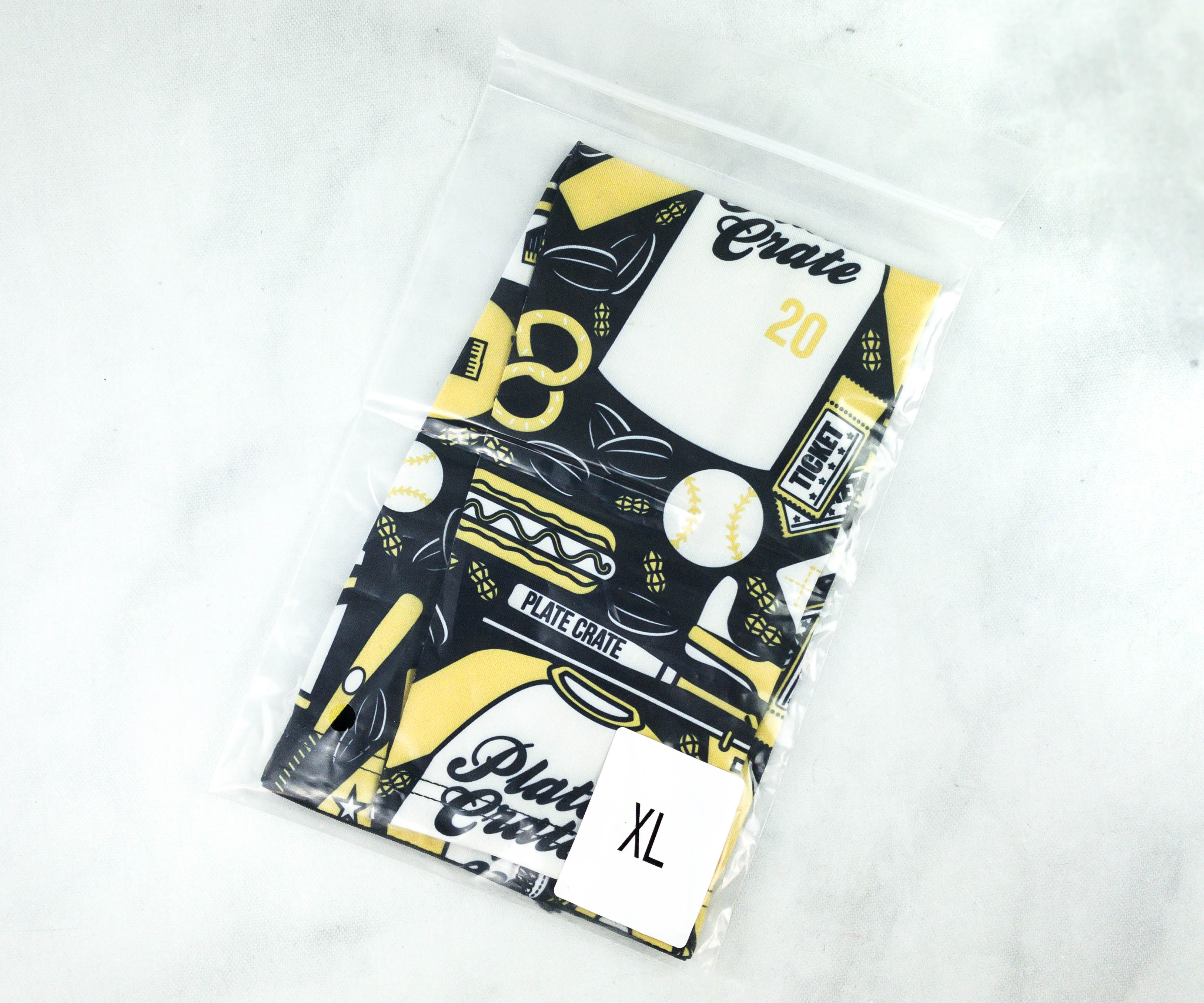 Compression Arm Sleeve. The arm sleeve features the same design as the shirt! I received it in XL.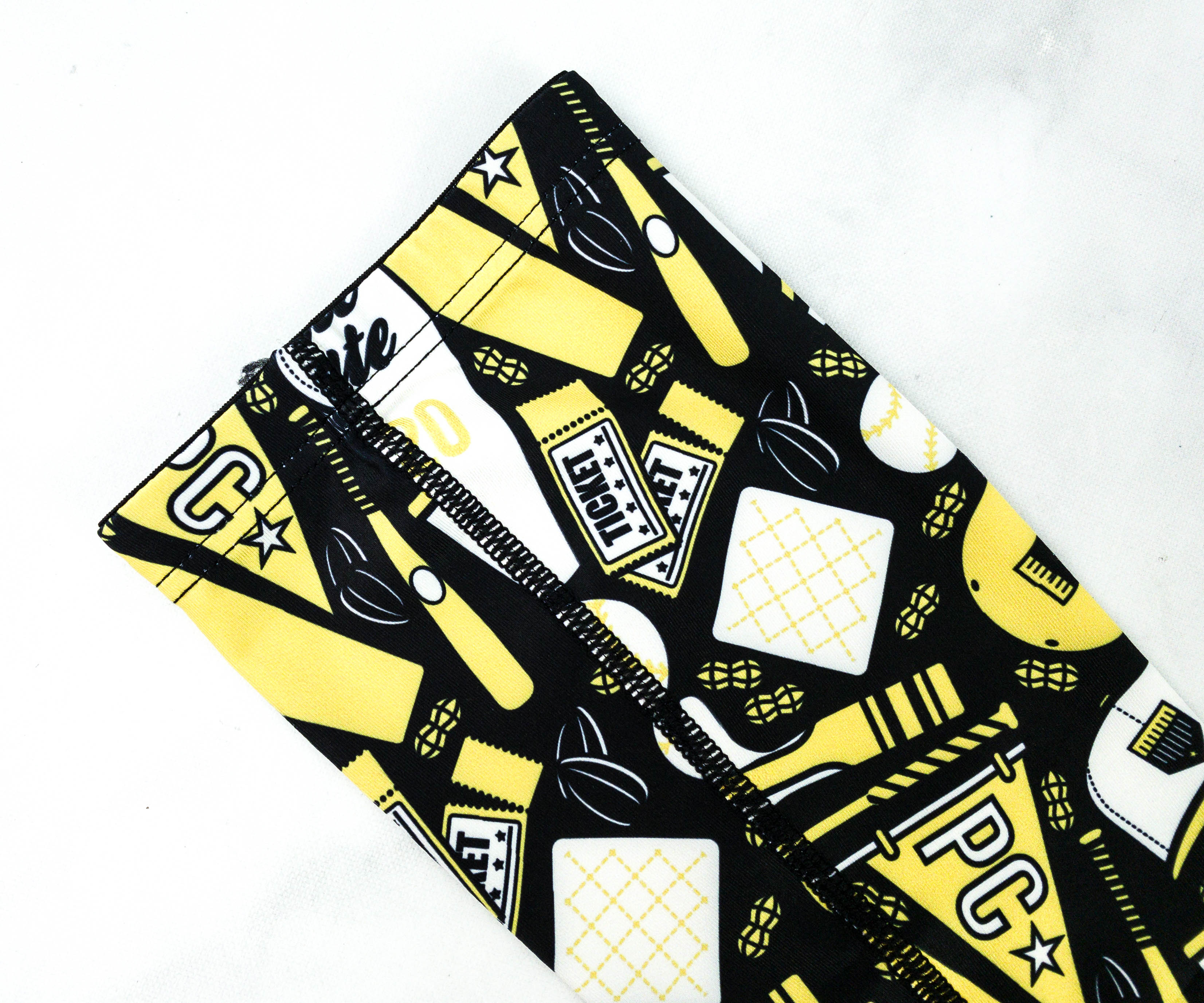 Here's a closer look at the print! The side has reinforced stitching, ensuring the durability of the arm sleeve.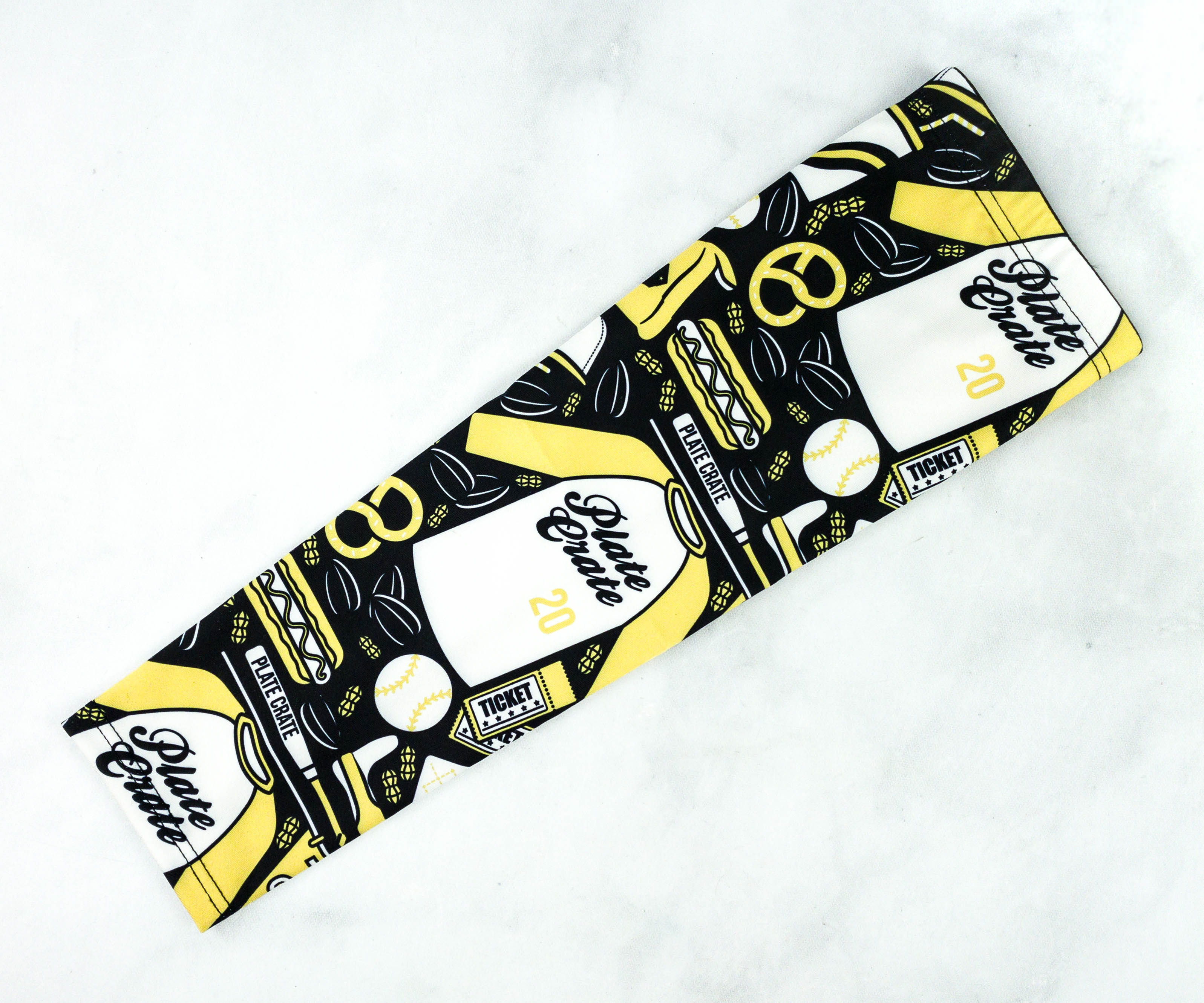 Baseball players wear compression sleeves like this one to help their muscles recover.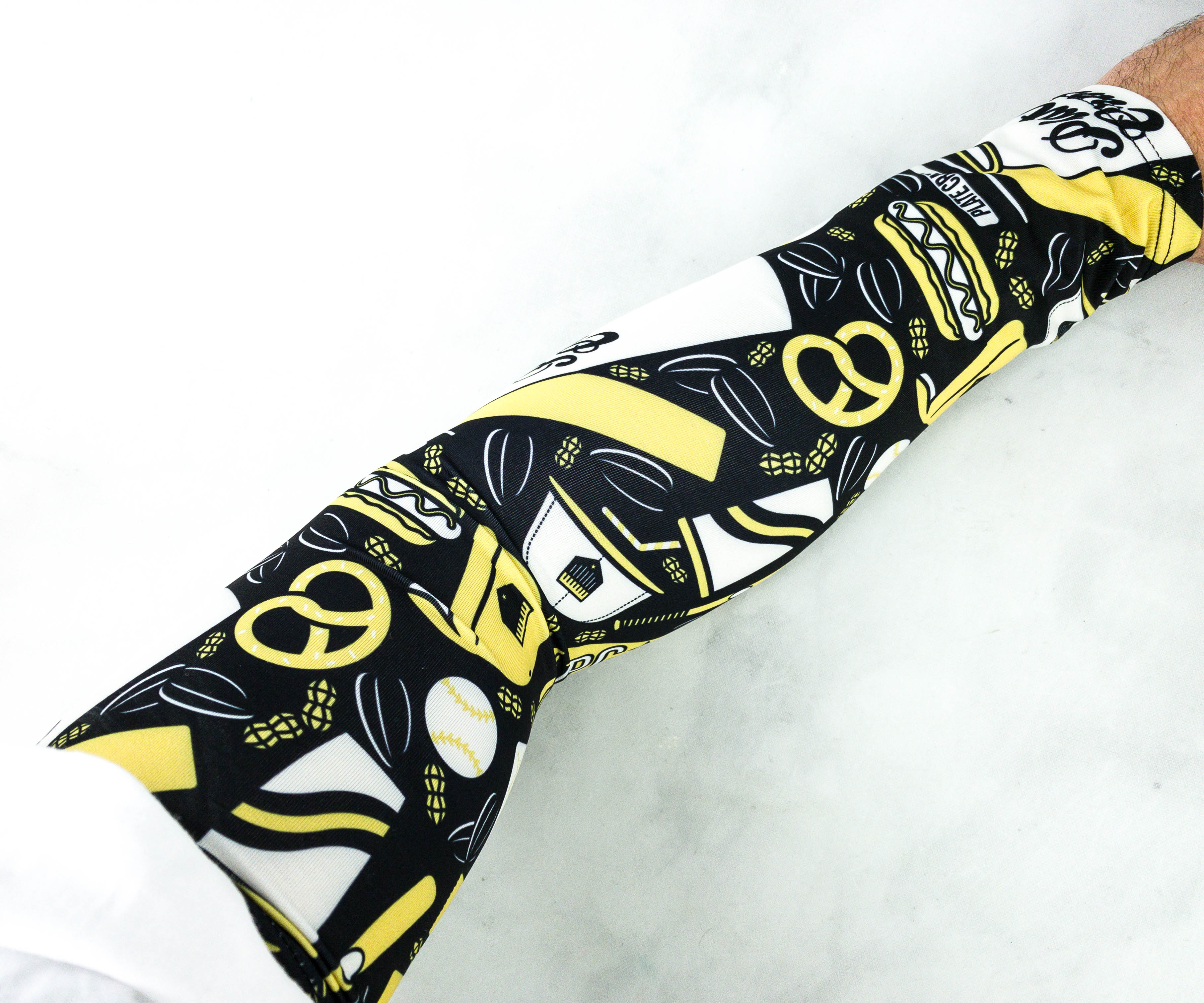 The material used was soft and comfortable on the skin!
Plate Crate is definitely a great subscription for baseball players and enthusiasts! They've always provided an excellent curation of baseball items, gear, and equipment that would either develop or further improve the way you play baseball. They even provided us with some wonderful bonus items which include delicious snacks, a graphic t-shirt, and a themed sticker. There was a missing item in my box, but they sent it separately. All in all, it's still a good subscription box, especially for a baseball fan like me!
What do you think of this month's box?