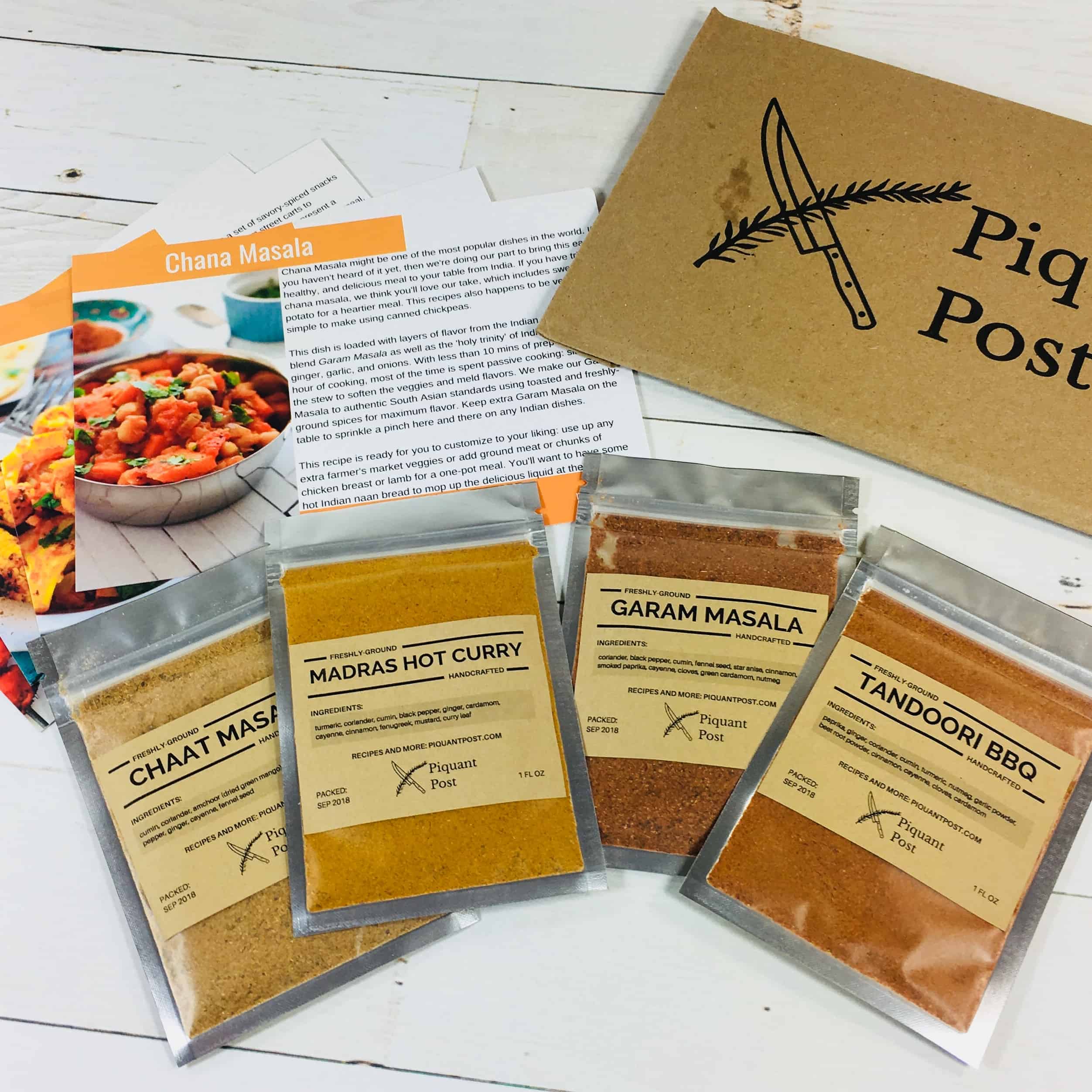 Piquant Post has a Cyber Monday deal for 2020!
Get 25% off any subscription ! Use coupon code CM2020
Get the Piquant Post Cyber Monday deal!
TIP: Lock in the savings by getting a longer length gift or prepaid subscription!
Piquant Post is a monthly subscription starting at $11.99 per month that delivers freshly ground, small batch spice blends with delicious recipes from a new region. If you (or your giftee!) like exploring new flavors every month then this is an inexpensive way to do it! Each box includes 3-4 spice blends for 4+ meals each and include fresh recipes with detailed shopping lists and seasonal ingredients so you can buy local. Cook using easy, step-by-step cooking instructions.
See our Piquant Post Reviews to find out more about this spice subscription! Visit Piquant Post to get this deal!