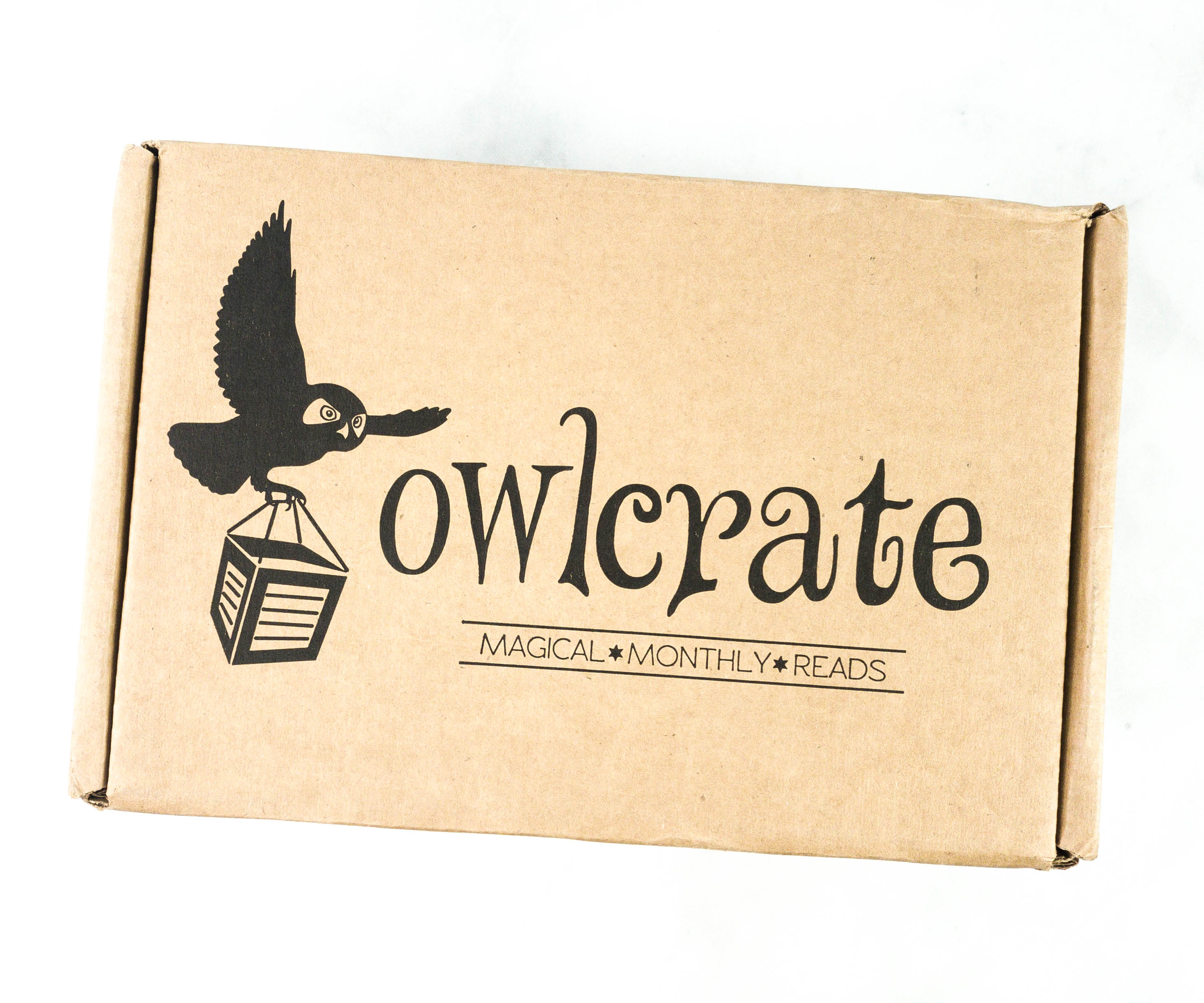 Owl Crate is a monthly subscription of books and bookish items. Each OwlCrate contains one new Young Adult novel, as well as 3-5 other bookish items all matched to the monthly theme. OwlCrate always sends the best items to go along with their theme with the hottest new books out there.
DEAL: Use coupon code HELLO15 to save 15% on your first subscription!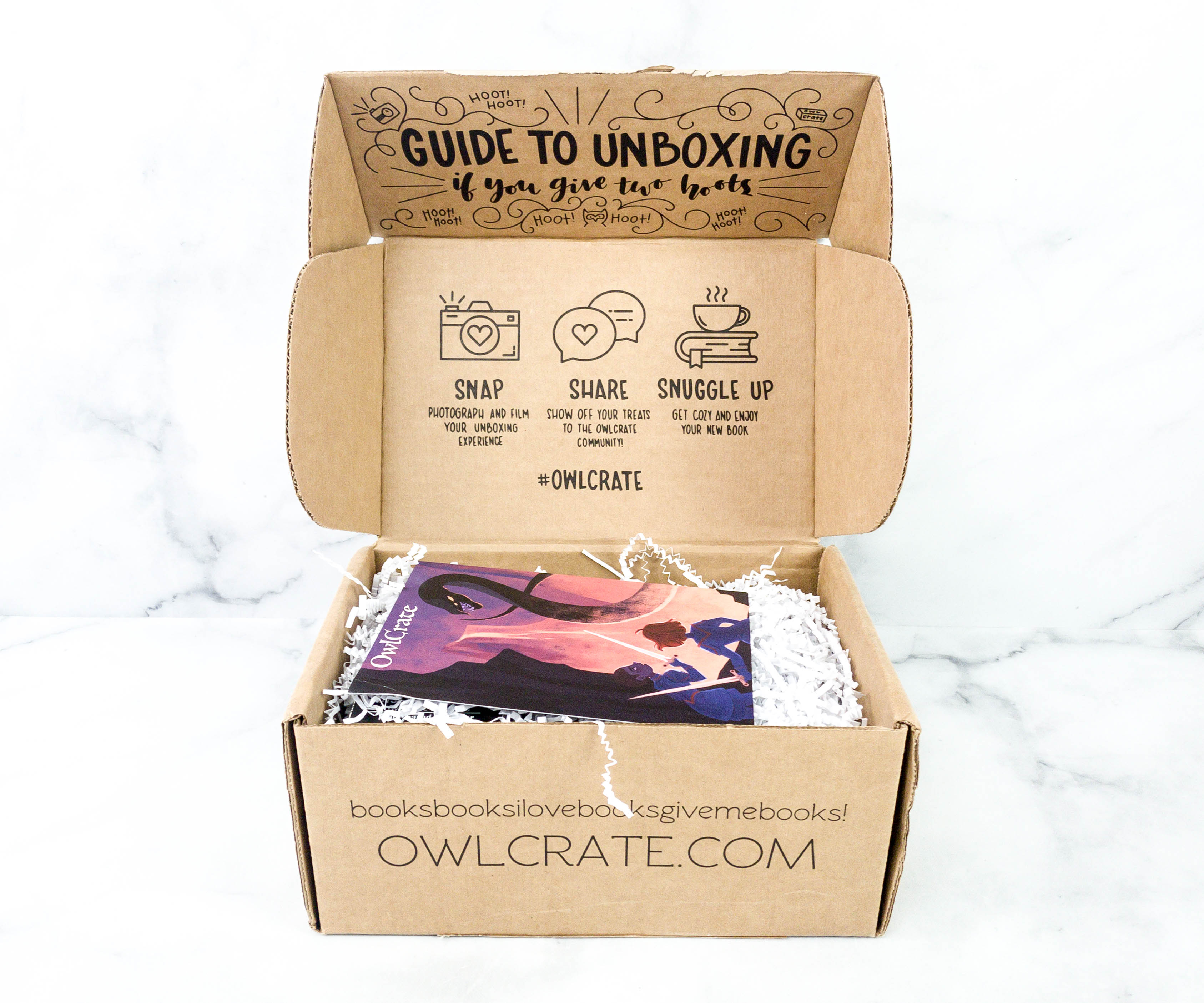 October's theme is LEGENDS & LORE!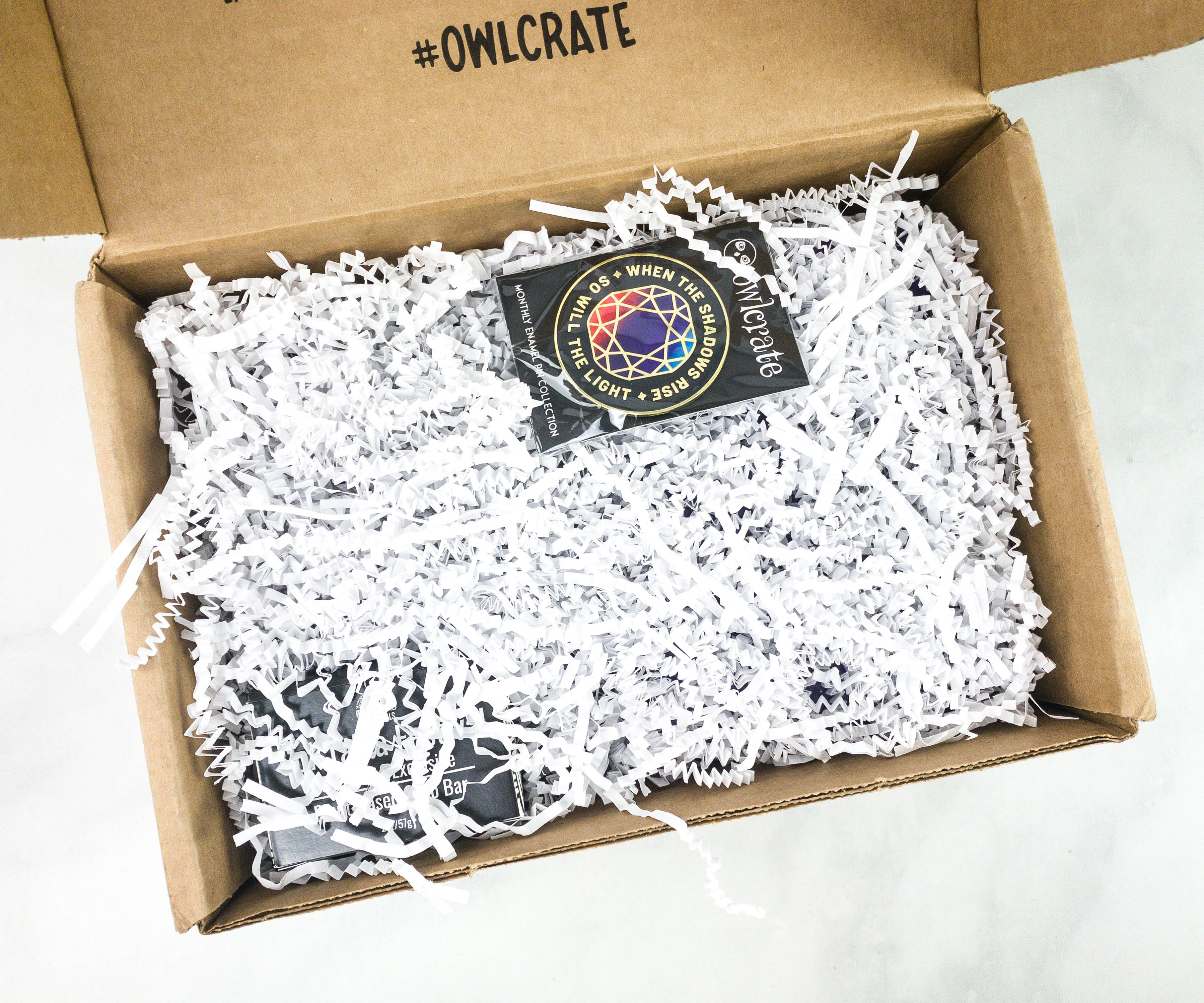 The items were cushioned with squiggles.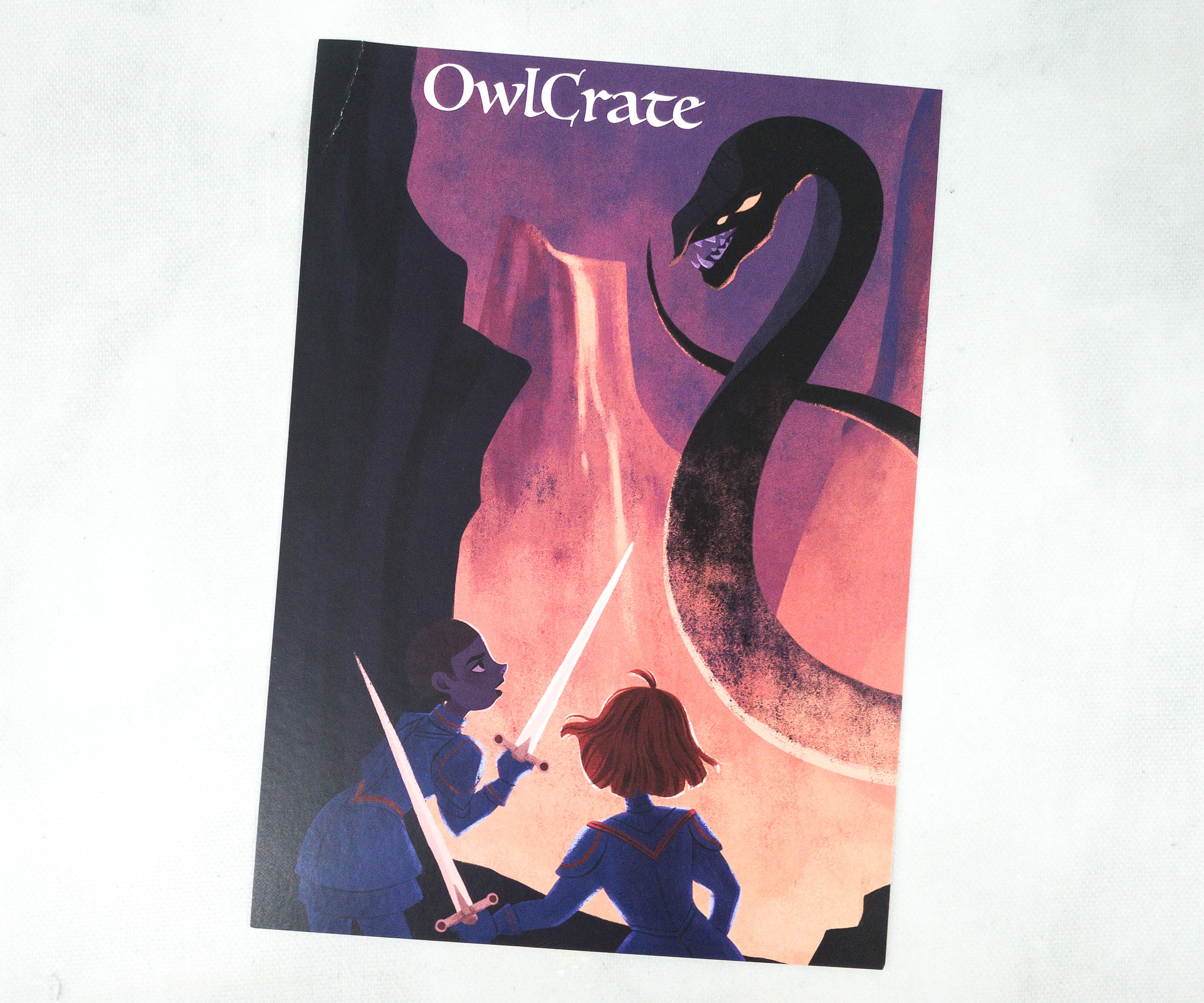 OwlCrate always has the best info card prints!
The flip side contains some spoiler warnings.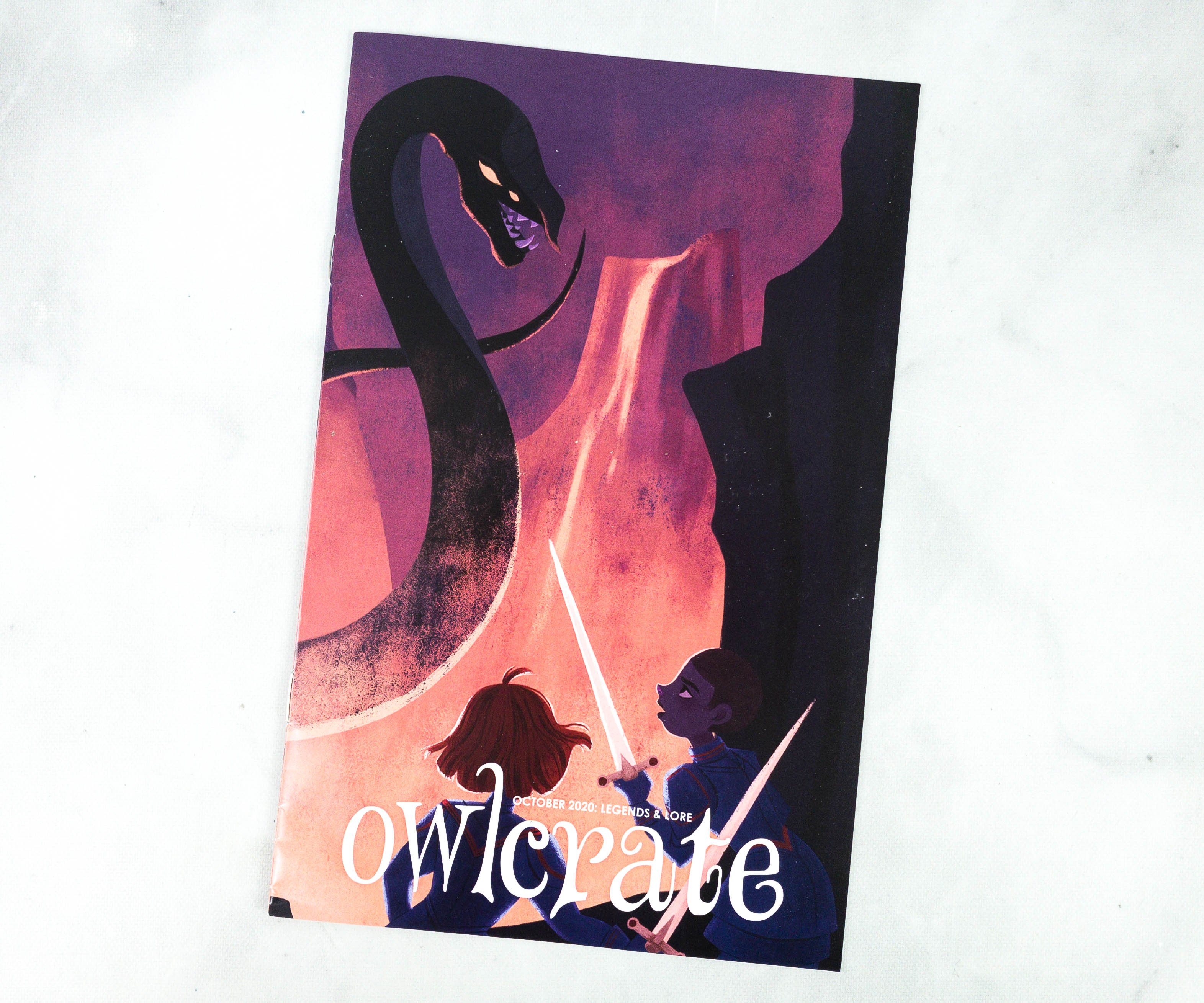 They also included an adorable mini-magazine!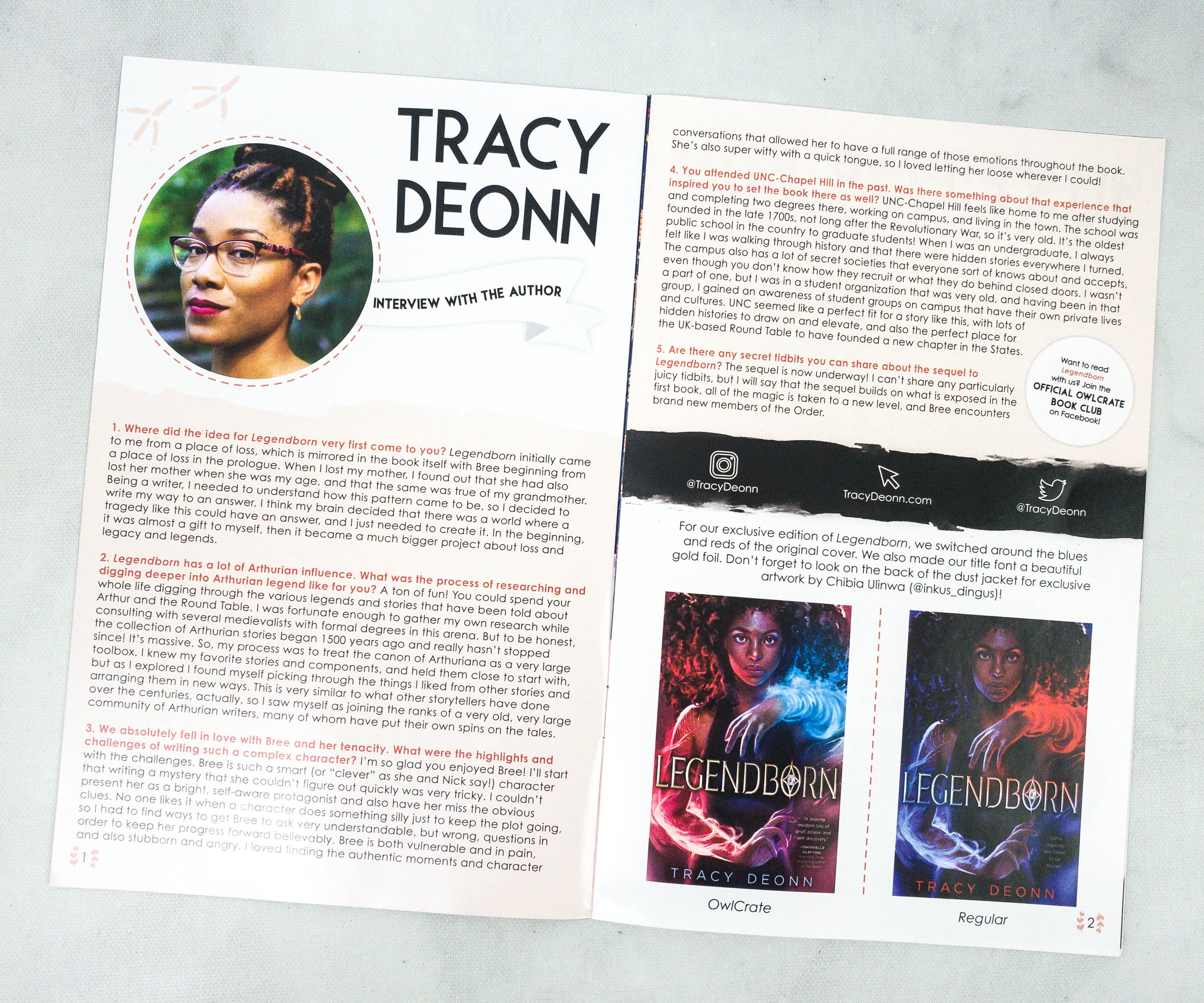 The mini-magazine includes an author interview. This month's featured author is Tracy Deonn. Knowing what inspired the author to pen a story can help us understand the book better.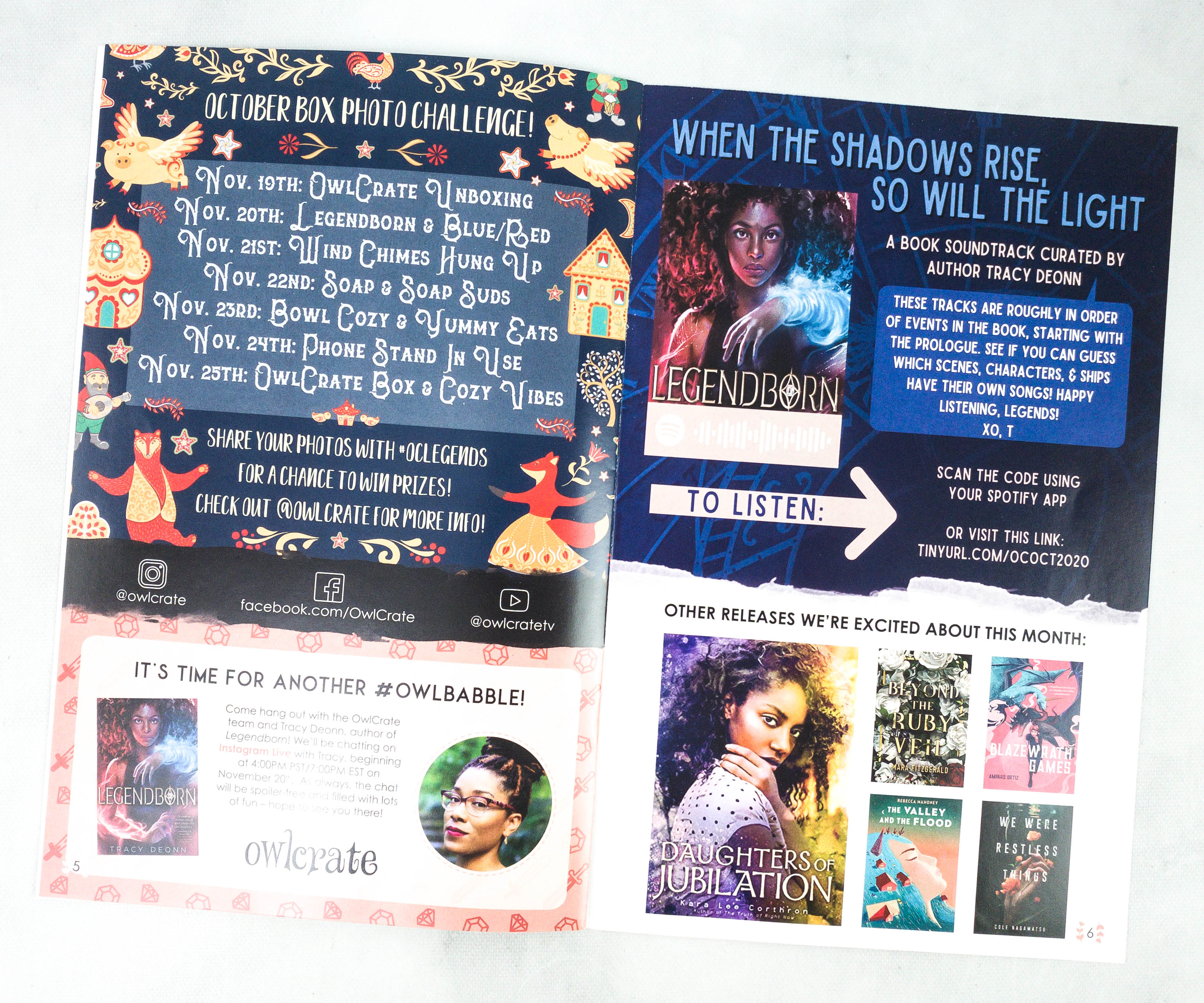 There's also a box photo challenge that you can join.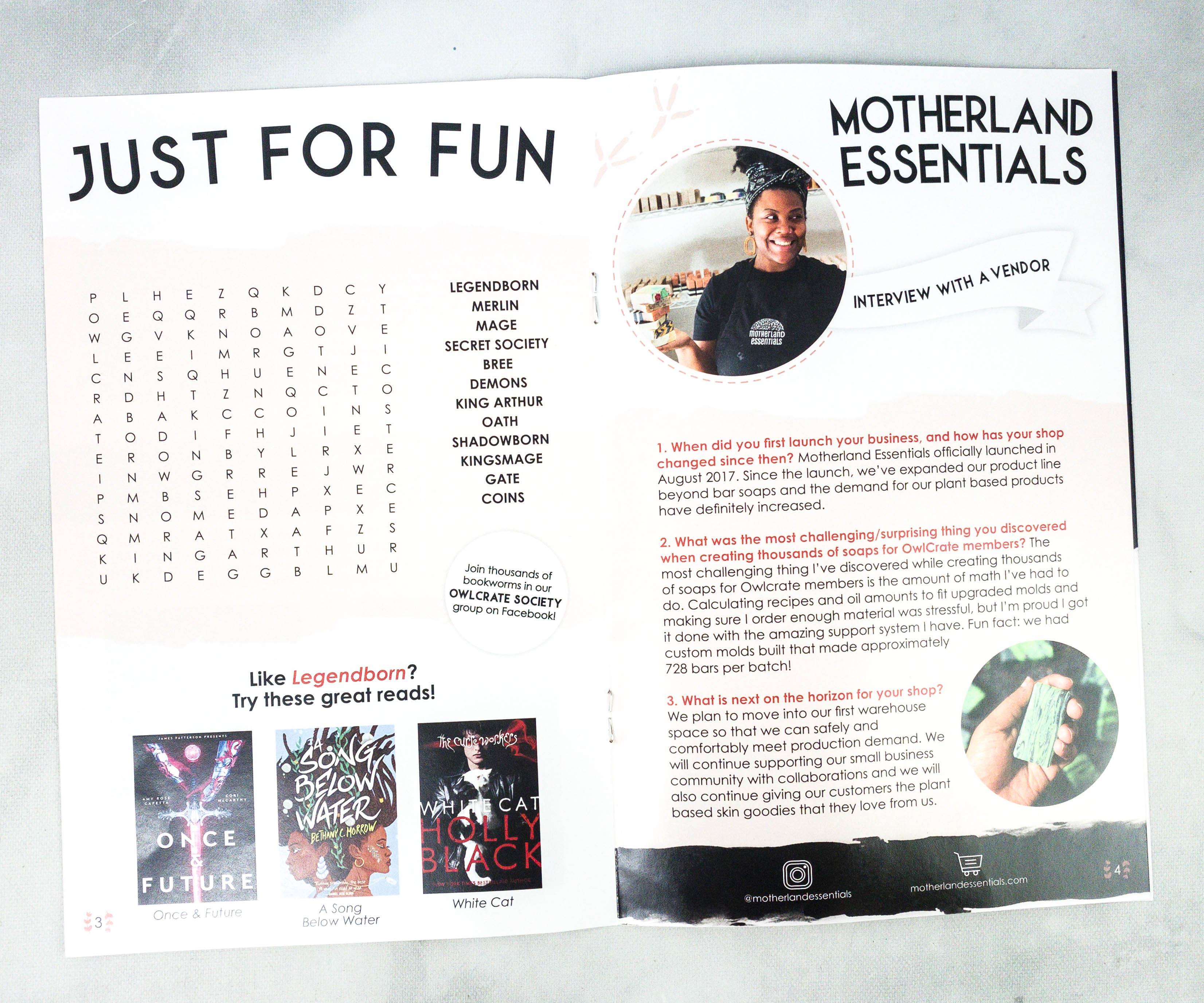 The mini-magazine also included some fun activities, while the other page is another interview with a vendor, Motherland Essentials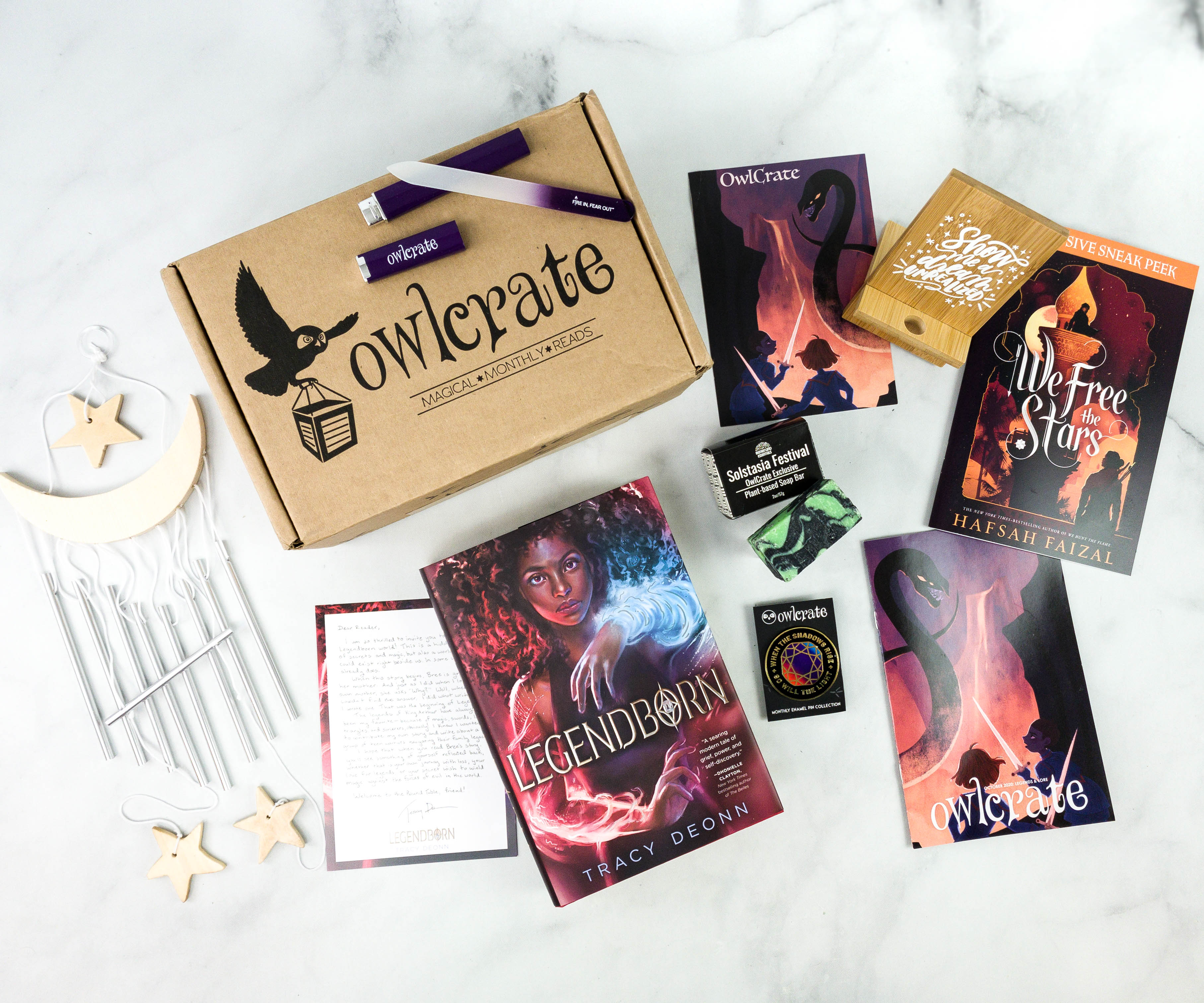 Everything in our October 2020 OwlCrate!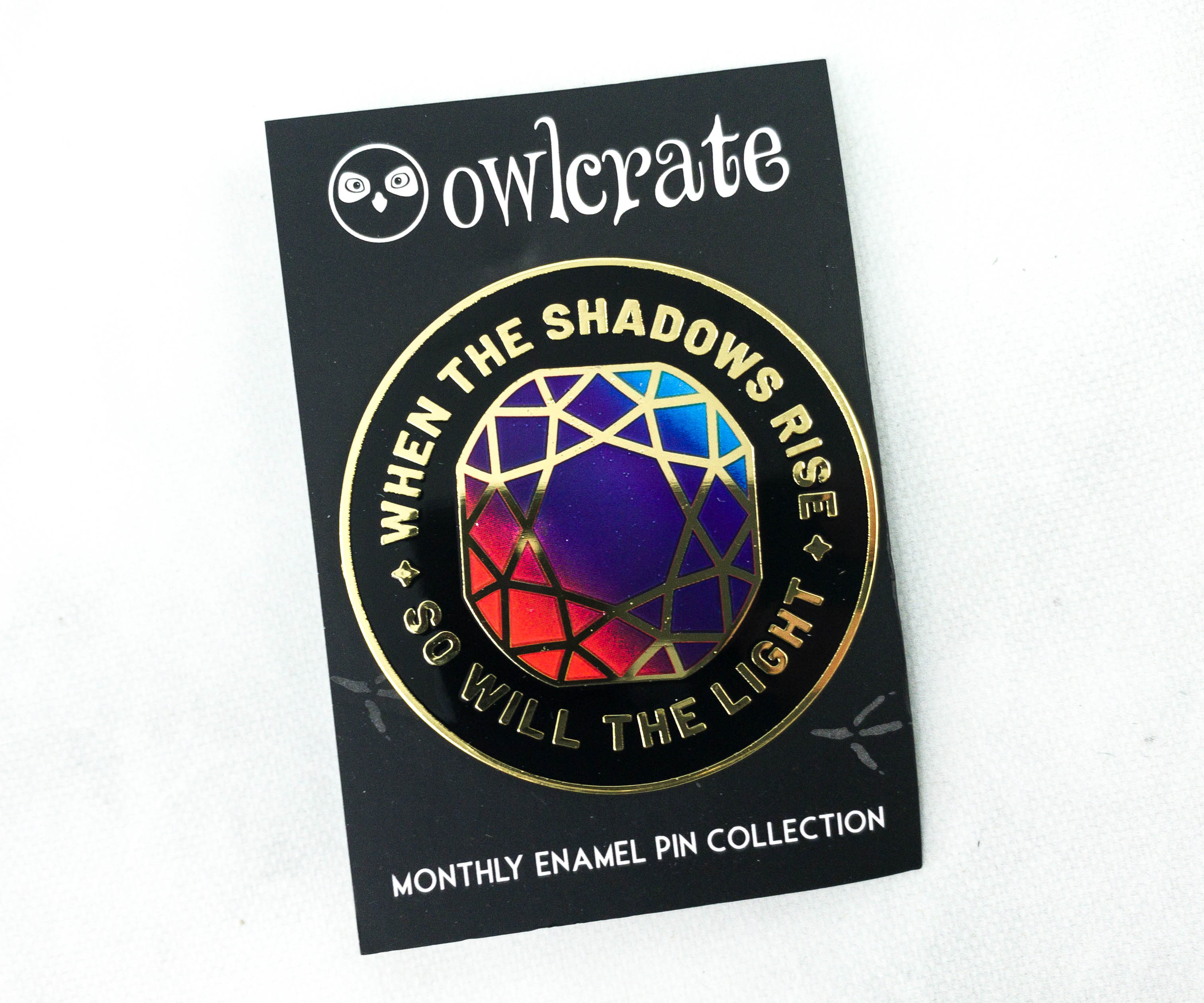 Legends And Lore Enamel Pin. Every box includes a collectible pin. This month, it's a round pin with a quote on it!
At the back are the embossed Owl Crate branding and the number of this month's box. This month's pin was designed in collaboration with Hey Atlas Creative.
It features a colorful gem in the middle with the words "When the shadows rise, so will the light" written around it.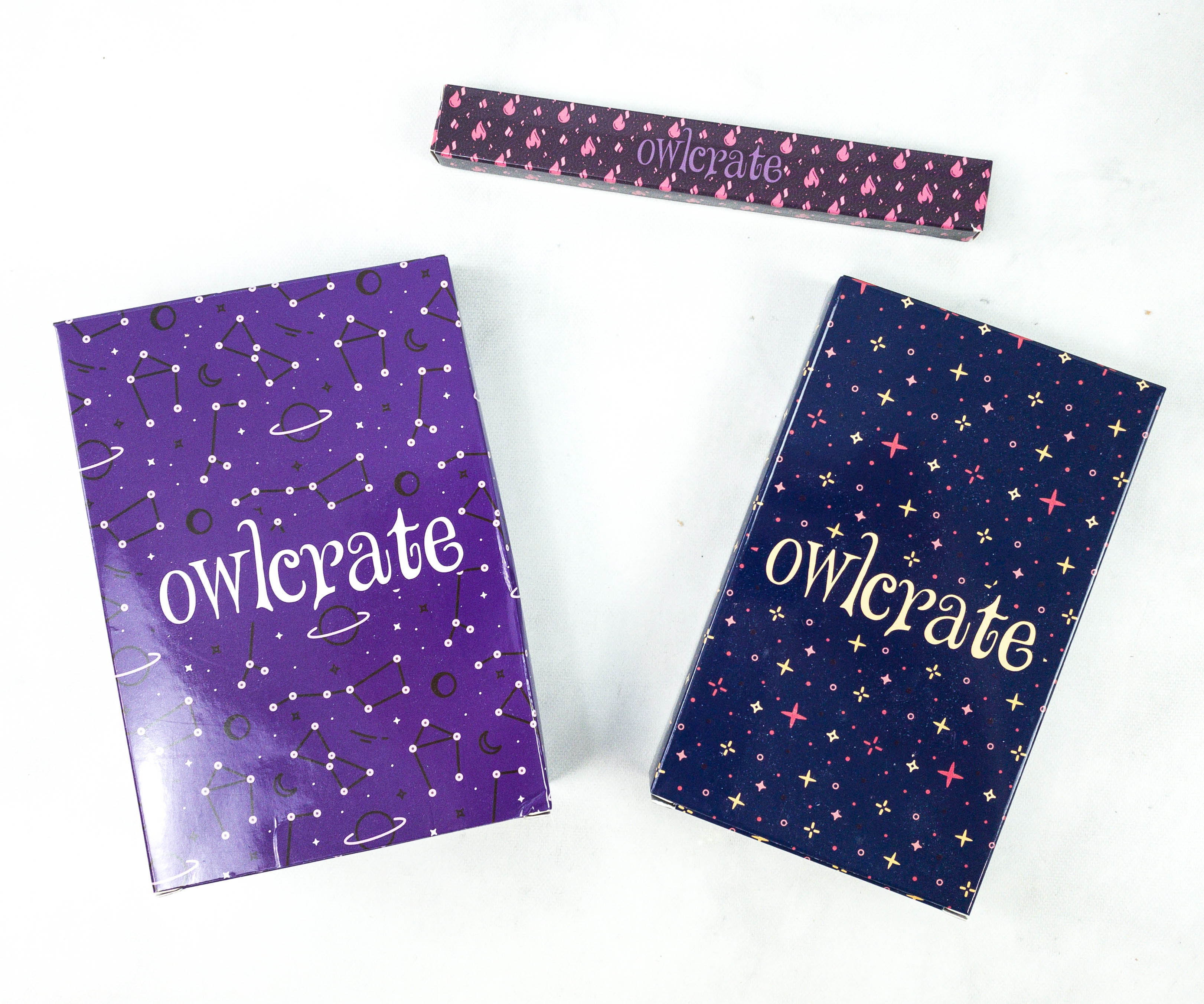 I'm so excited to open these! The bookish items were beautifully packed!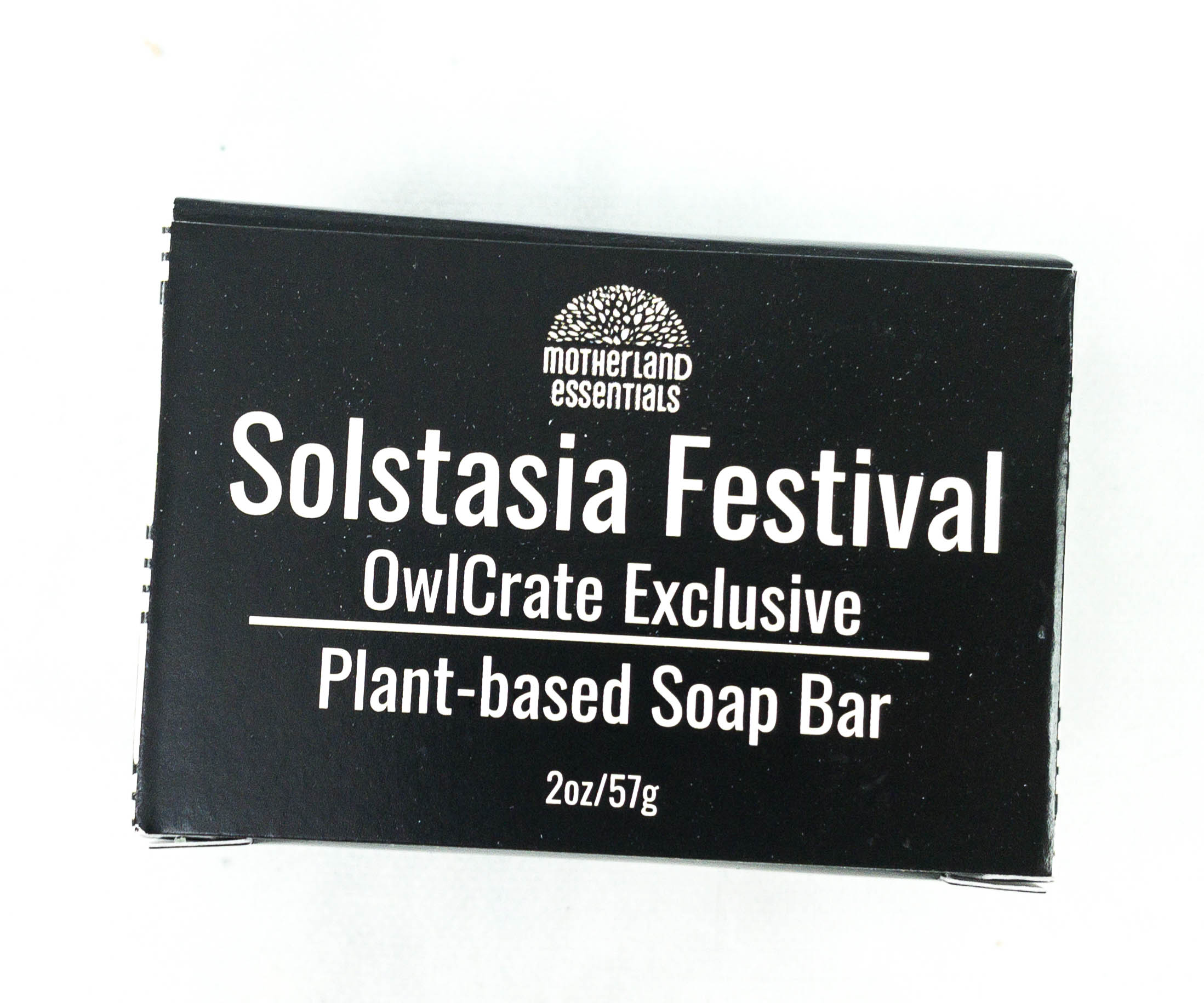 Soap Bar. It's an OwlCrate exclusive soap bar, handcrafted by Motherland Essentials!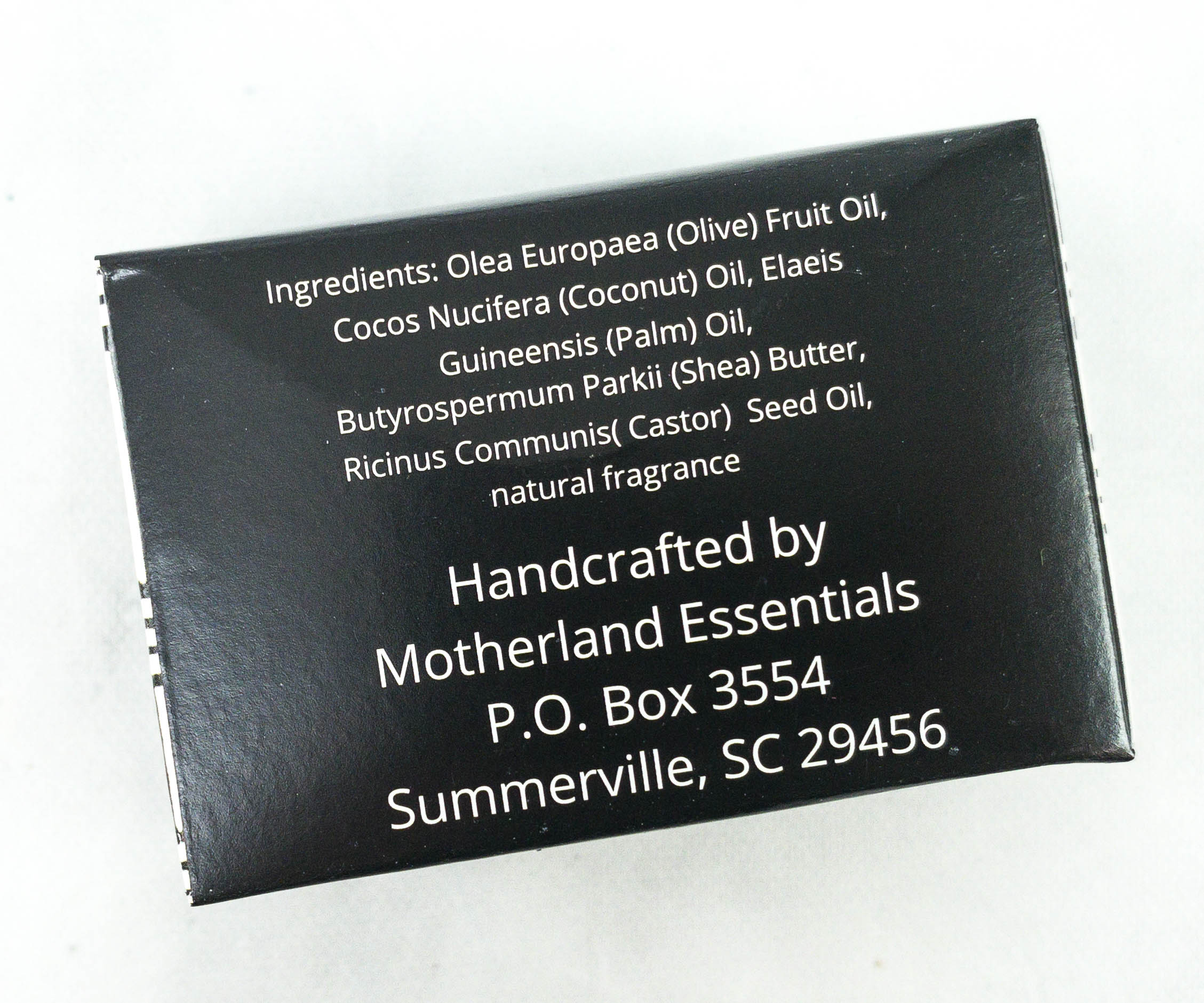 All the ingredients are listed on the side of the box.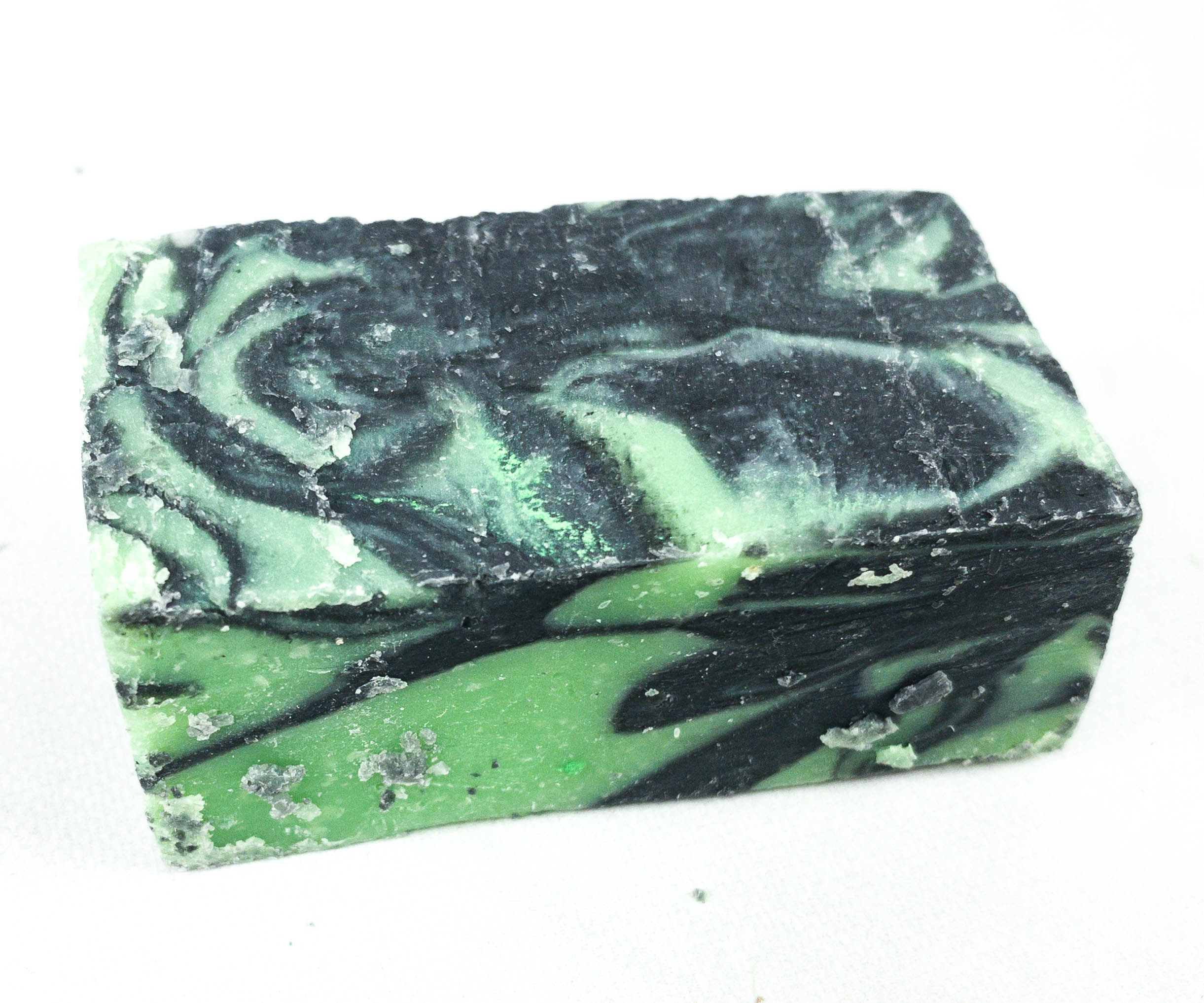 I like the black and green color combination of the bar soap. I think it really suits this month's theme. The soap also smells good, it's not too strong and overpowering. It lathers well on the skin and since it contains shea butter and castor seed oil, it also provides my skin with TLC!
The next item came in a long rectangular box.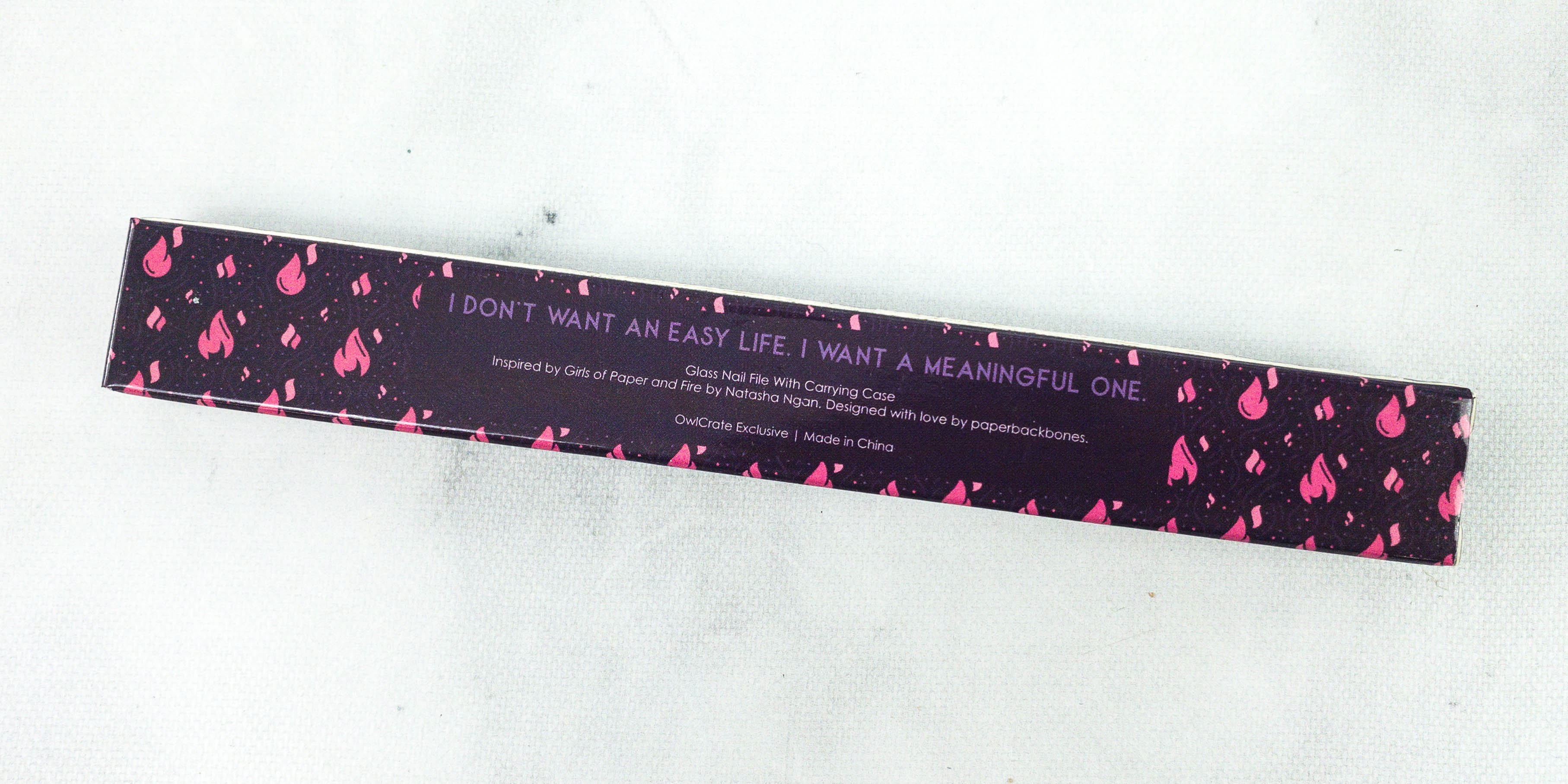 I don't want an easy life, I want a meaningful one.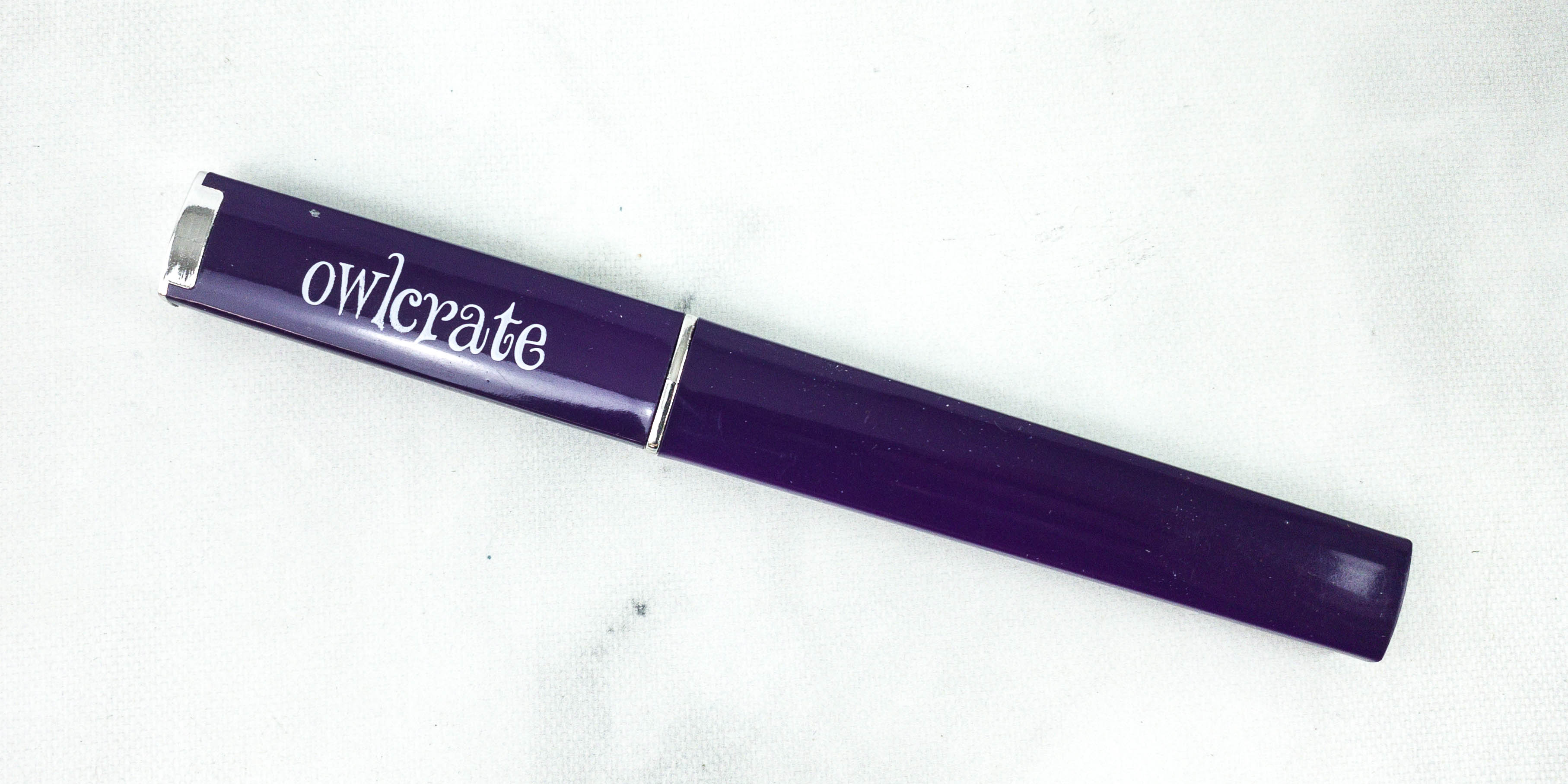 Glass Nail File. It's a glass nail file that came in its own carrying case to protect it from breakage.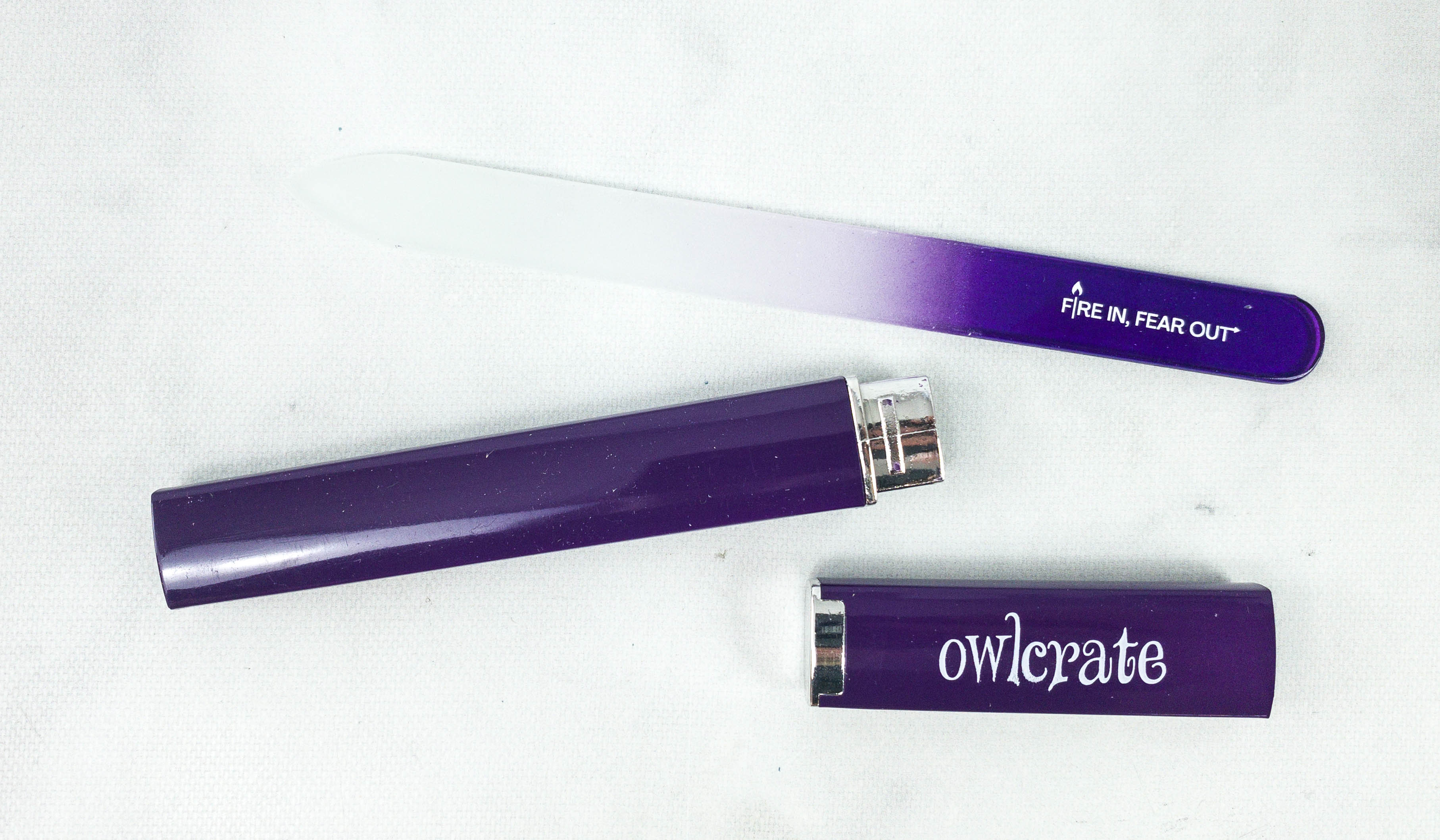 I like the case because it's so sleek! The nail file itself looks gorgeous. It has an ombre effect, with the words "Fire in, fear out" written in white on the purple area.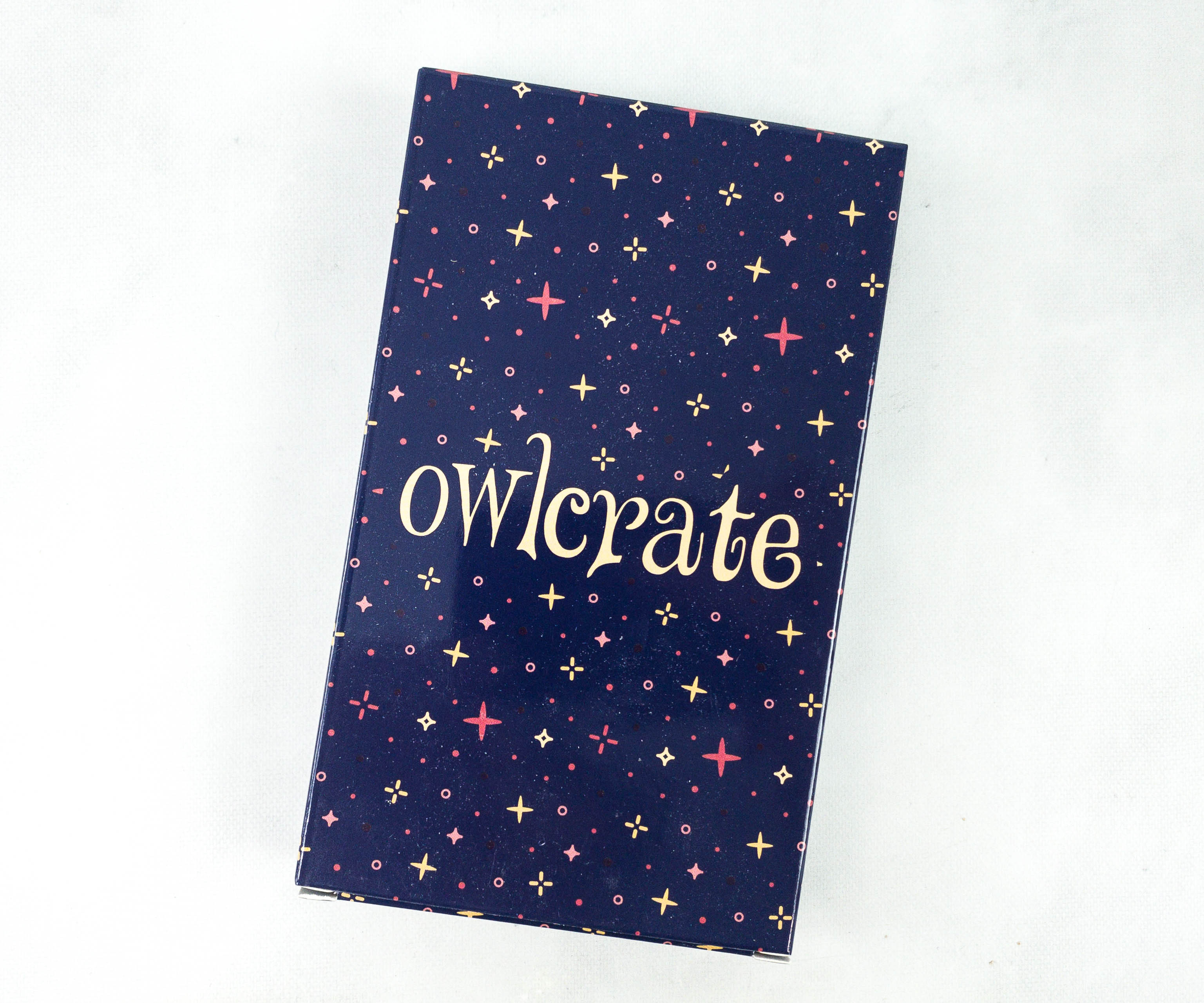 For the next box, the pattern reminds me of the night sky! It has a dark blue background with yellow and pink stars twinkling all over.
No matter where we are, we'll always share the same sky. We can always find each other in the same constellation.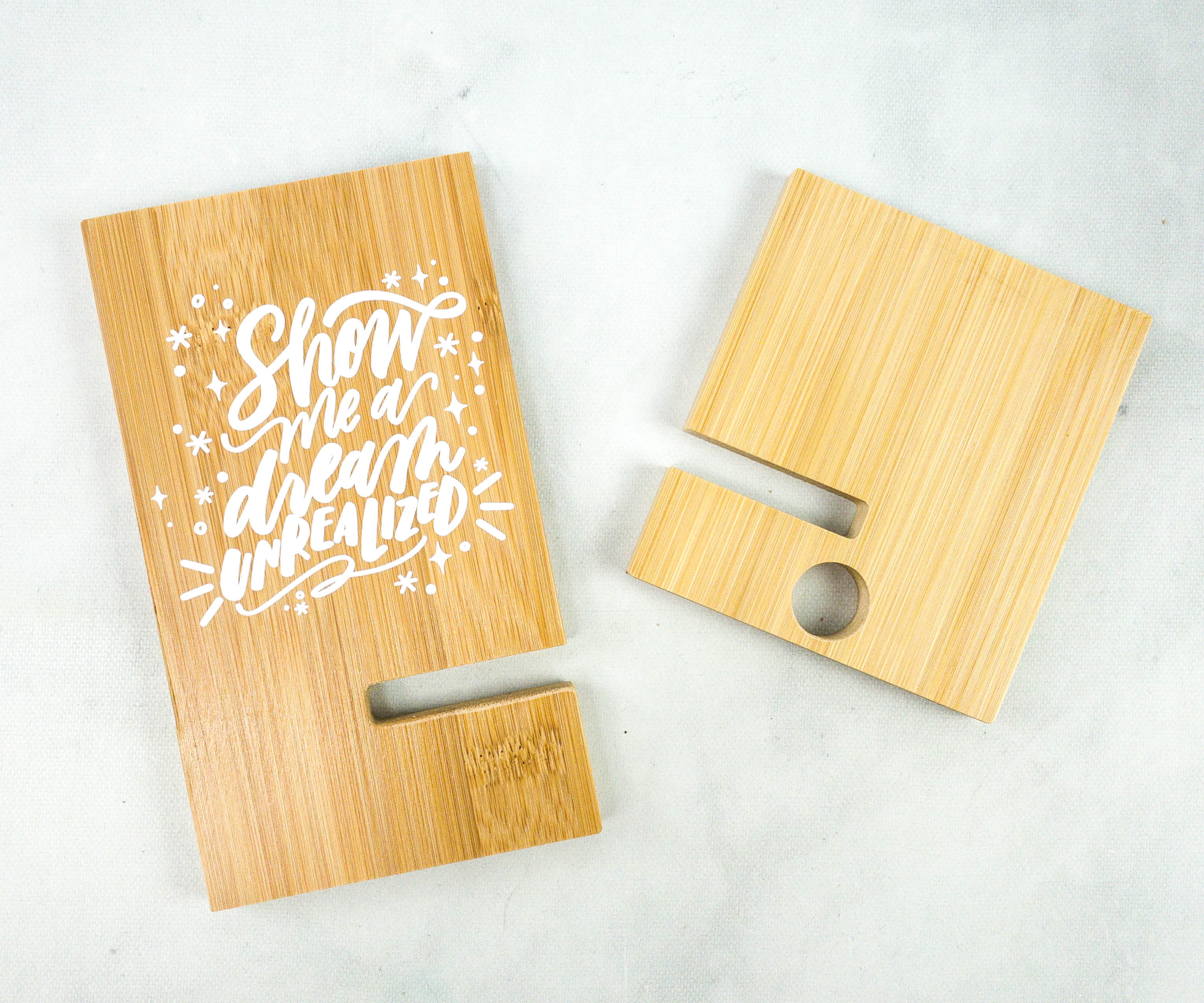 Bamboo Phone Stand. Inside the box is a phone stand made of bamboo. It has 2 pieces that can be easily assembled!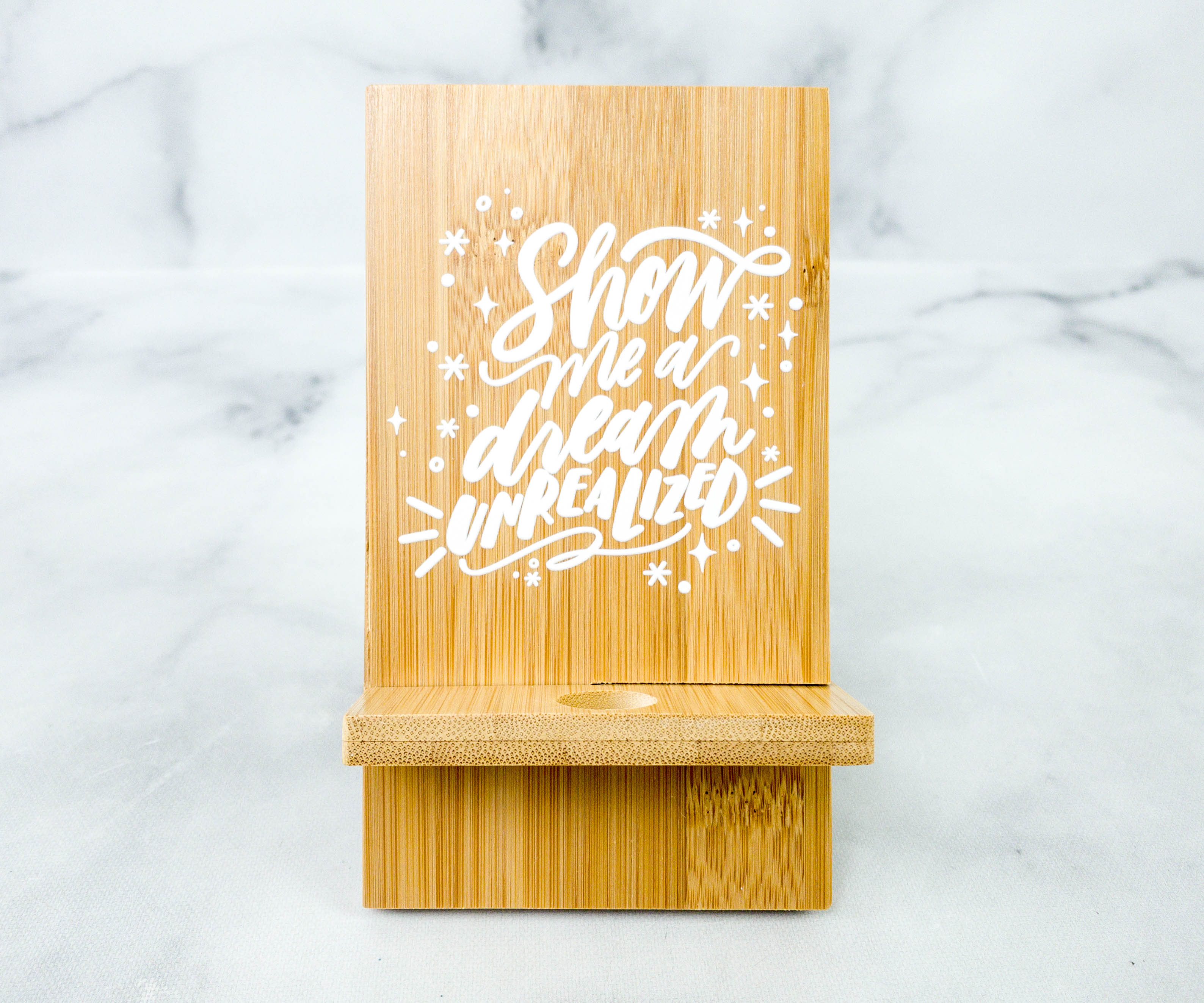 Here's what the assembled piece looks like! It has the words "Show me a dream unrealized" written in white.
It's slanted in an angle to make sure the phone leans back and doesn't fall. I like that it has a hole for the charger so I can place my phone safely in this stand while charging it!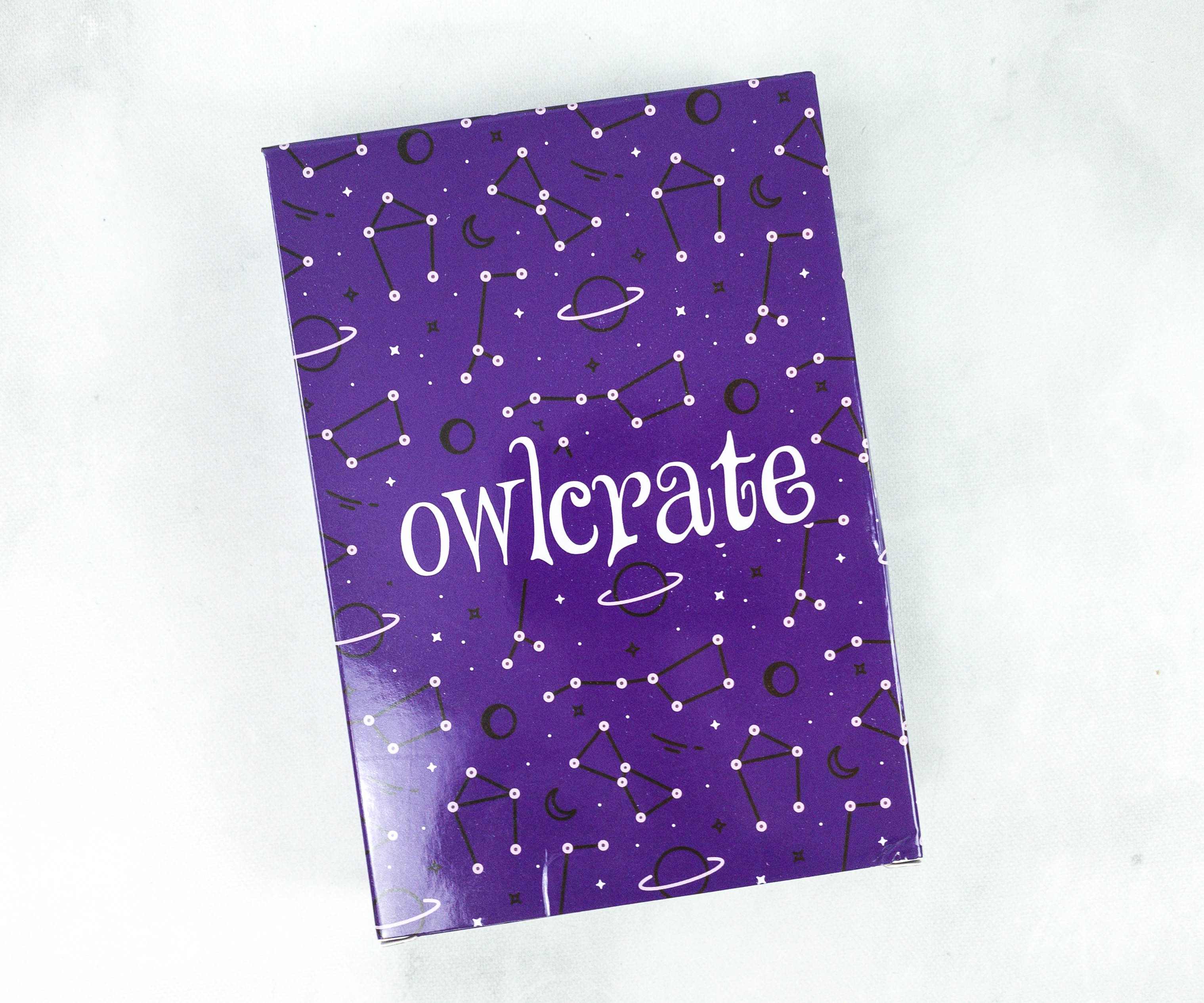 The last box is purple with different constellations all over it!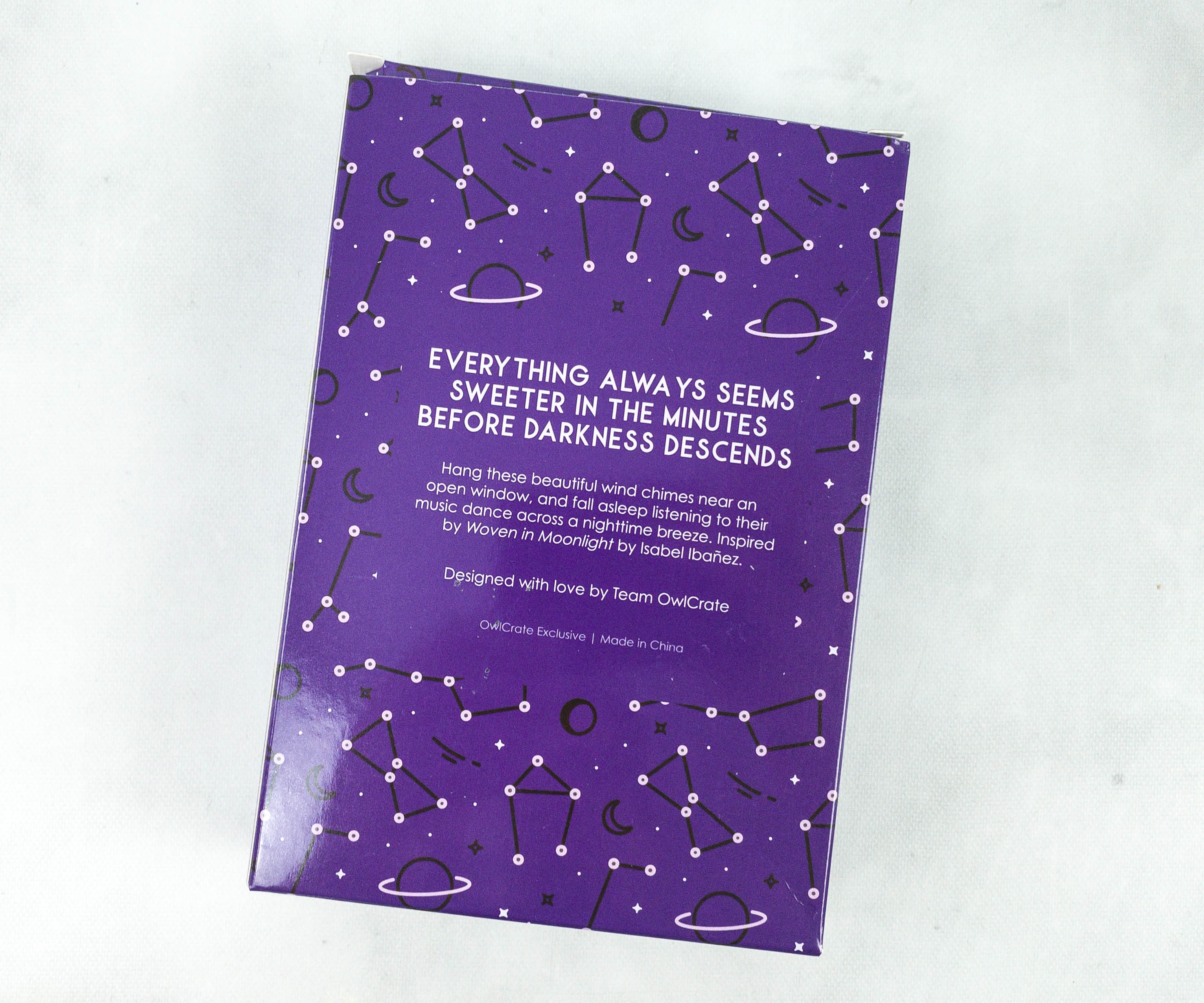 Everything always seems sweeter in the minutes before the darkness descends.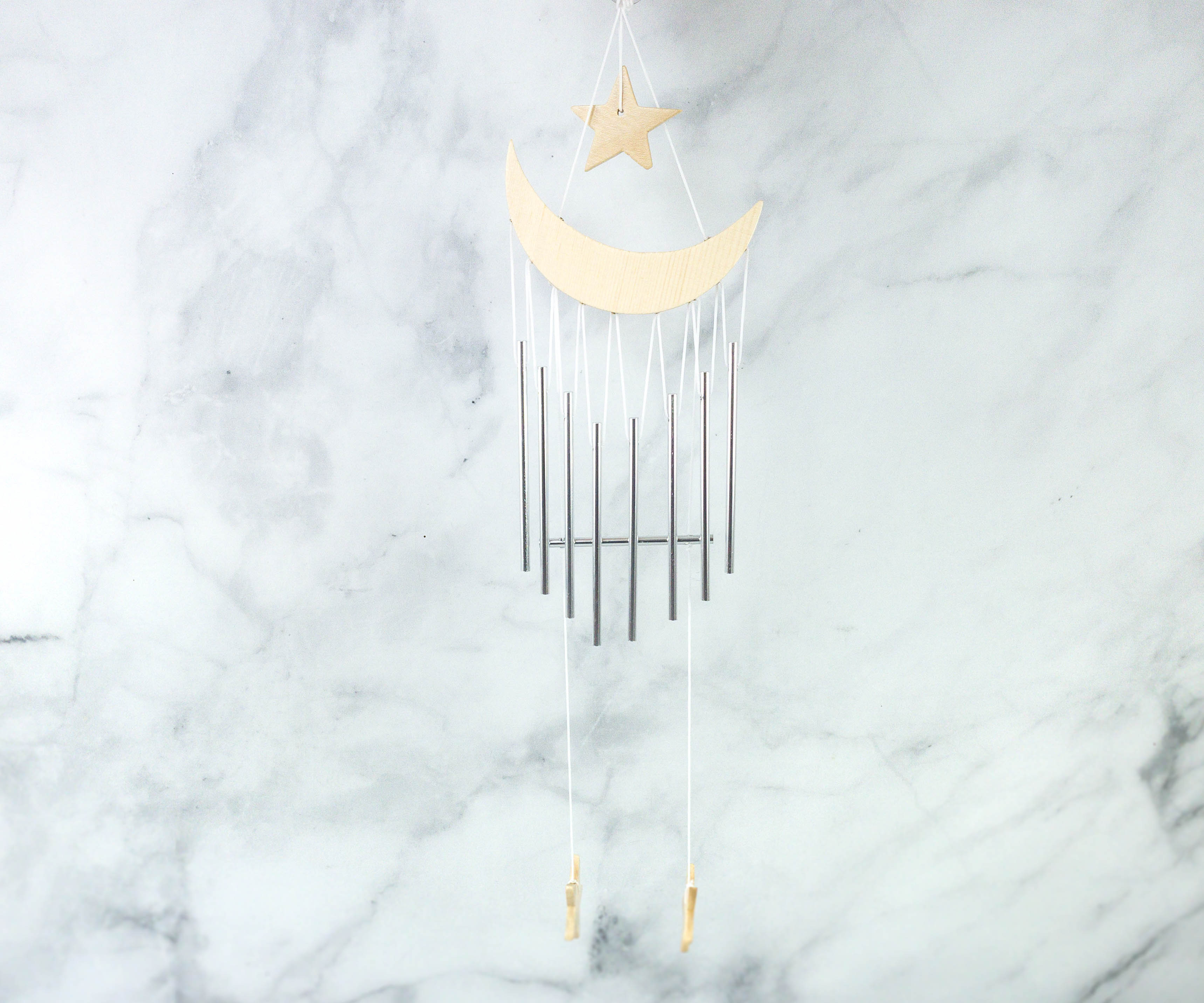 Wind Chimes. I love this windchime! It features a quarter moon along with some stars.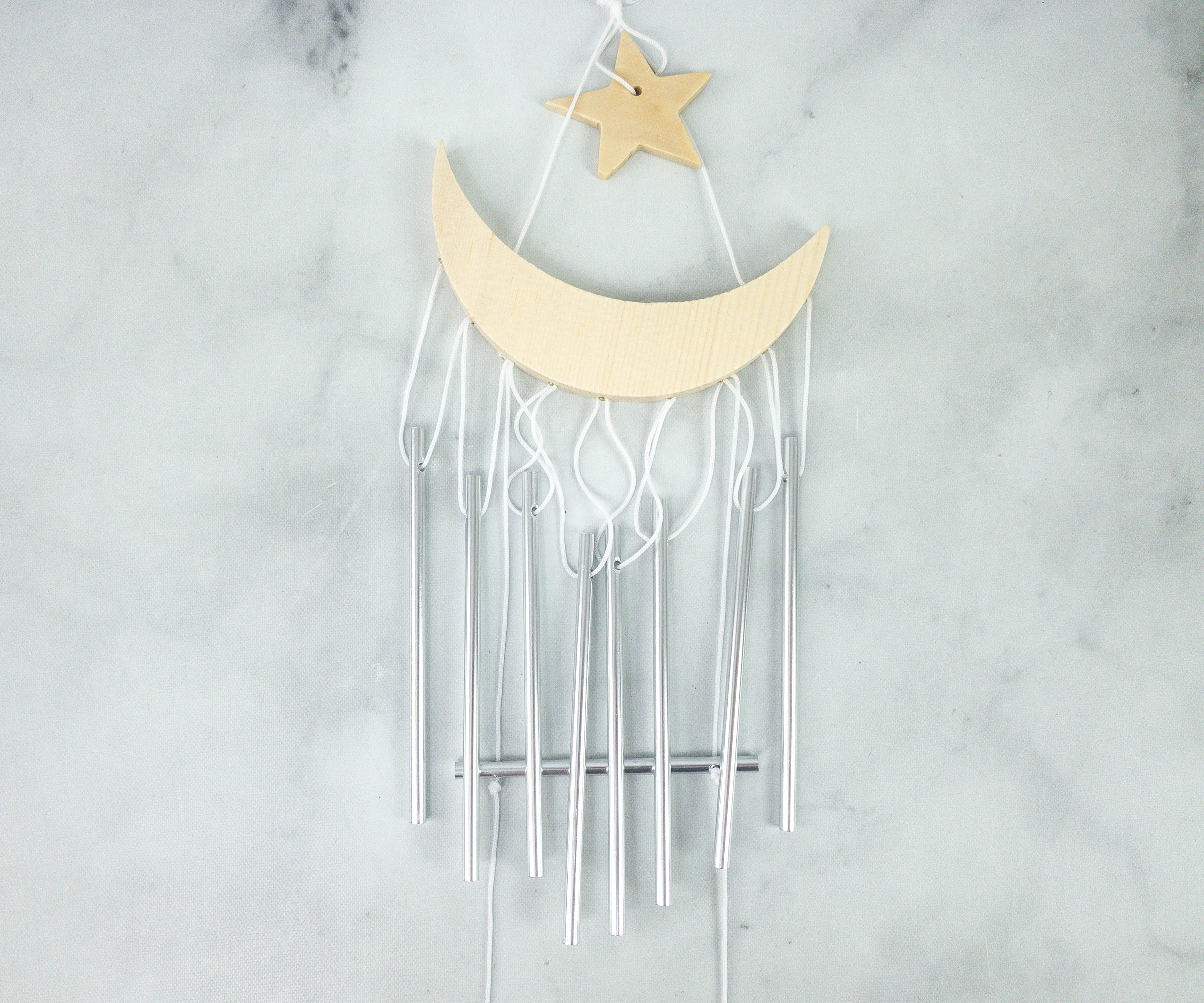 The chimes hang beautifully from the moon and it makes lovely sounds when blown by the wind.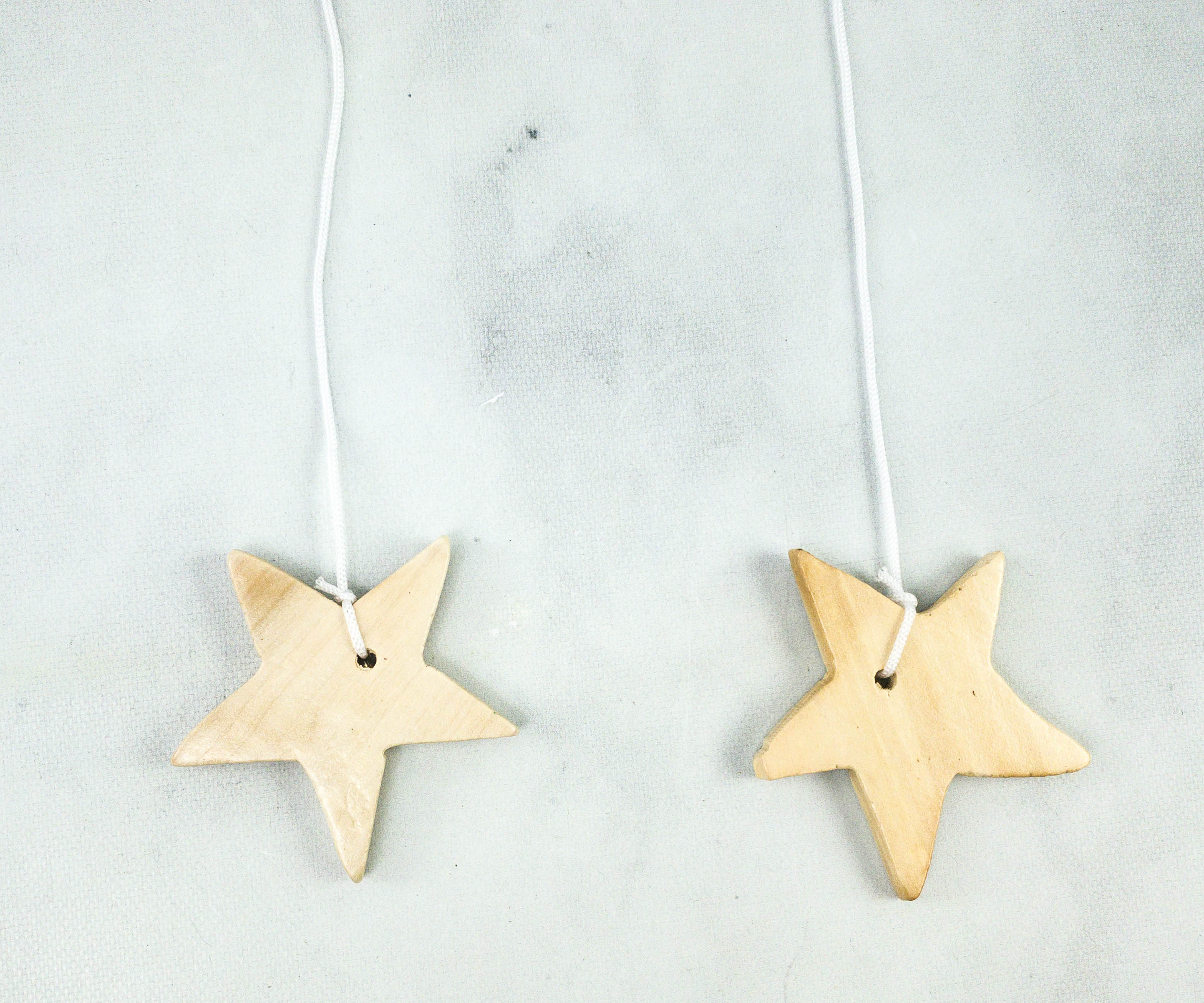 This item makes such a nice display item at home!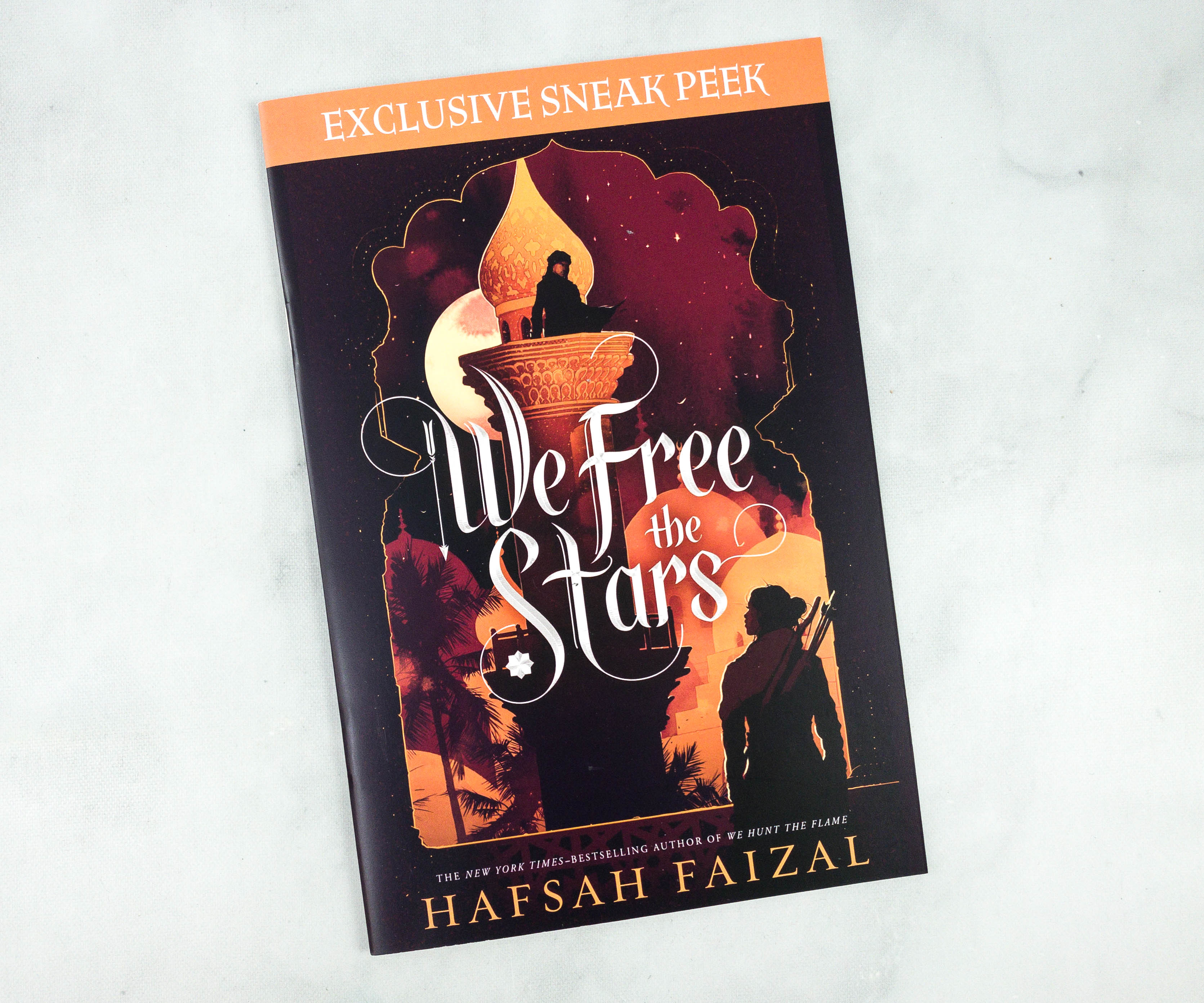 We Free The Stars by Hafsah Faizal ($13.39)
We Free the Stars is the second book in the Sands of Arawiya duology by the masterful Hafsah Faizal–the follow-up to the New York Times bestselling novel We Hunt the Flame.

After the battle on Sharr that closed We Hunt the Flame, Zafira and Nasir return to a ghostly Sultan's Keep, low on resources and allies alike. The dark forest has fallen, but the kingdom teems with fear of the Lion of the Night's return.

As Nasir fights to command the dark power in his blood, Zafira fights against a very different darkness festering through her bond with the Jawarat.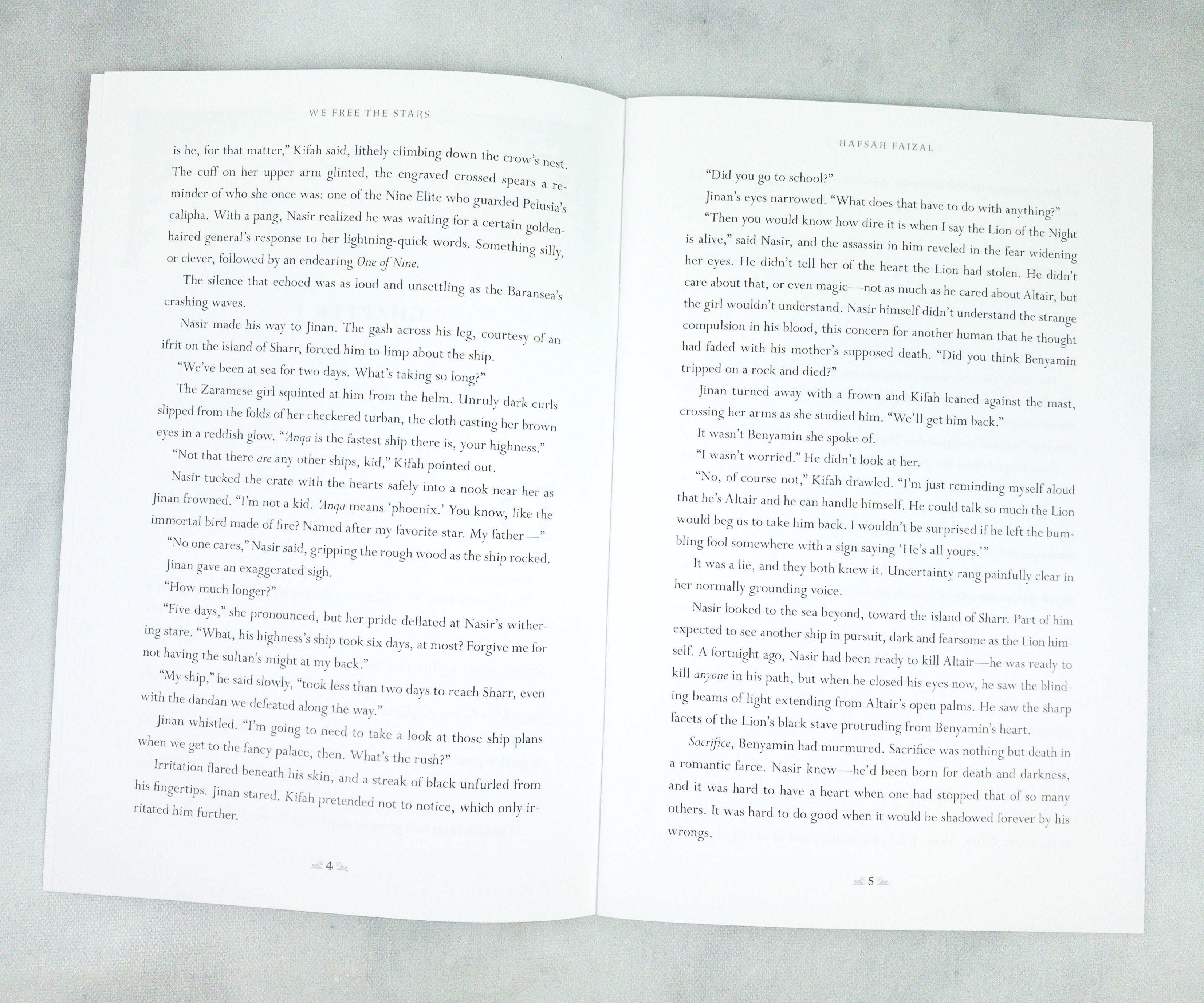 This month's box includes an exclusive sneak peek for We Free The Stars. It is a sequel to We Hunt The Flame.
It's pretty interesting! This series would be a great read for fans of young adult fantasy novels!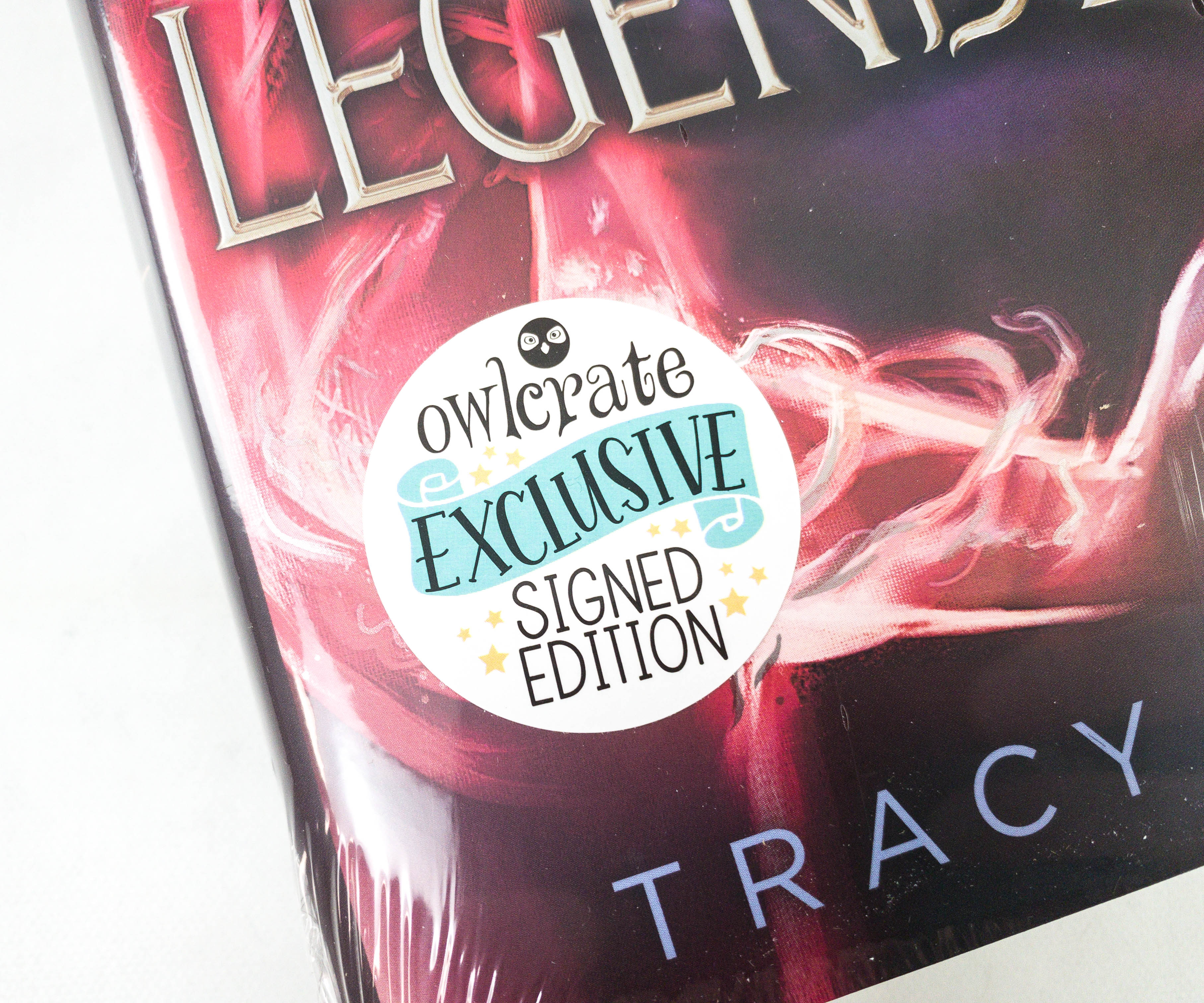 Now, we're onto this month's featured OwlCrate book! It was wrapped in plastic and has a sticker that says OwlCrate Exclusive Signed Edition. I'm so excited!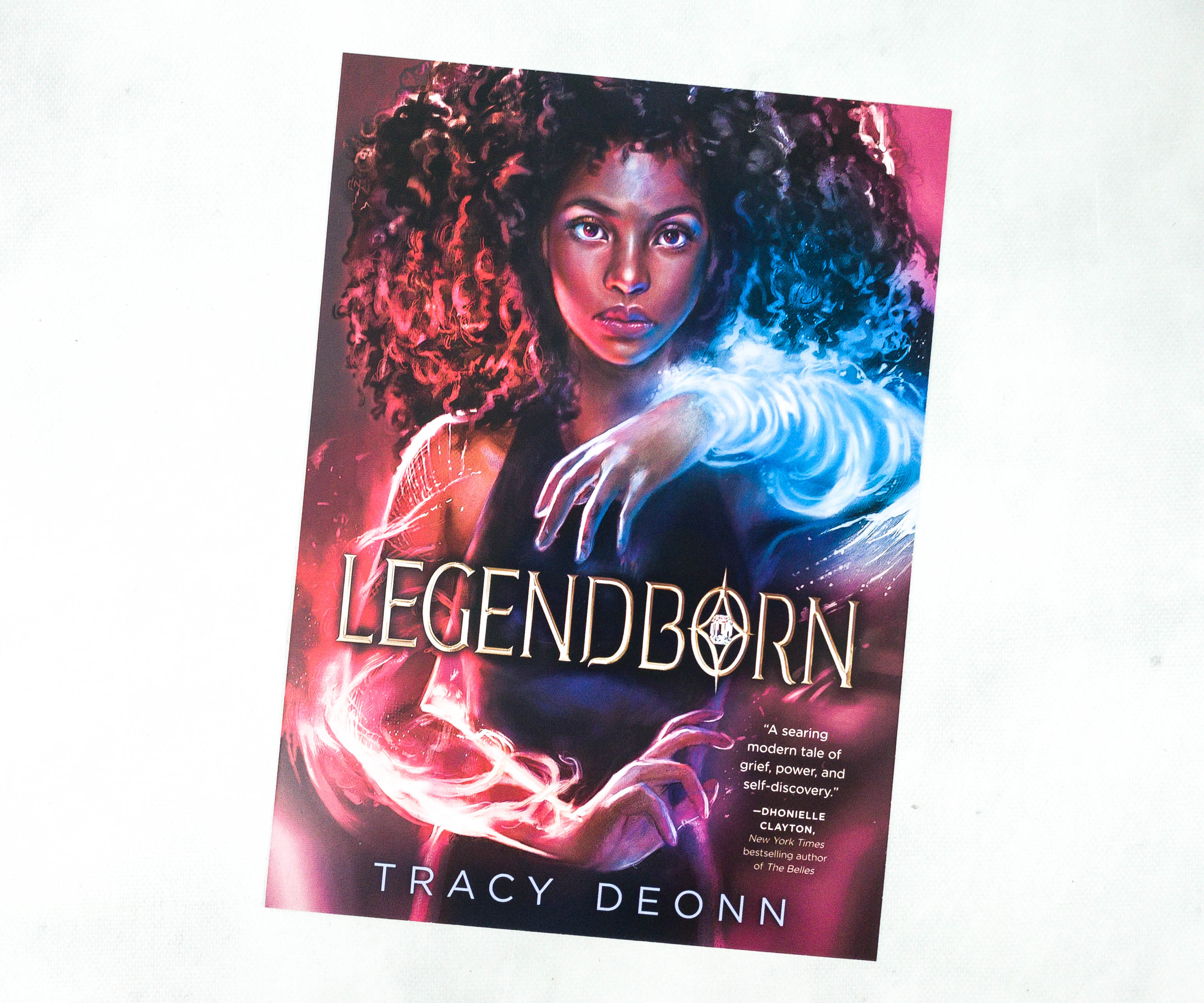 LegendBorn by Tracy Deonn ($15.46)
Filled with mystery and an intriguingly rich magic system, Tracy Deonn's YA contemporary fantasy Legendborn offers the dark allure of City of Bones with a modern-day twist on a classic legend and a lot of Southern Black Girl Magic.

After her mother dies in an accident, sixteen-year-old Bree Matthews wants nothing to do with her family memories or childhood home. A residential program for bright high schoolers at UNC–Chapel Hill seems like the perfect escape—until Bree witnesses a magical attack her very first night on campus.

A flying demon feeding on human energies.

A secret society of so called "Legendborn" students that hunt the creatures down.

And a mysterious teenage mage who calls himself a "Merlin" and who attempts—and fails—to wipe Bree's memory of everything she saw.

The mage's failure unlocks Bree's own unique magic and a buried memory with a hidden connection: the night her mother died, another Merlin was at the hospital. Now that Bree knows there's more to her mother's death than what's on the police report, she'll do whatever it takes to find out the truth, even if that means infiltrating the Legendborn as one of their initiates.

She recruits Nick, a self-exiled Legendborn with his own grudge against the group, and their reluctant partnership pulls them deeper into the society's secrets—and closer to each other. But when the Legendborn reveal themselves as the descendants of King Arthur's knights and explain that a magical war is coming, Bree has to decide how far she'll go for the truth and whether she should use her magic to take the society down—or join the fight.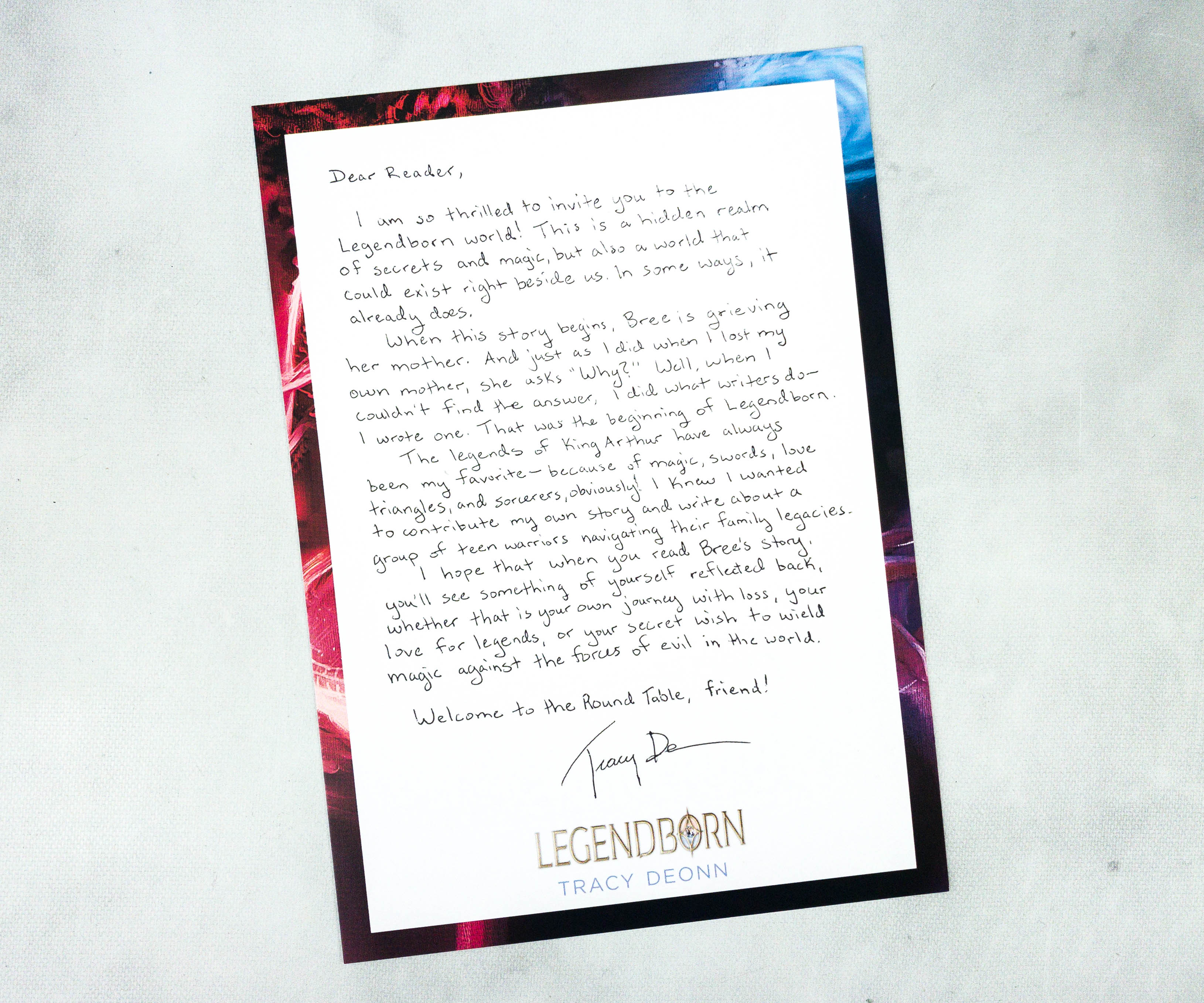 The book comes with a card featuring a message from Tracy Deonn, the author.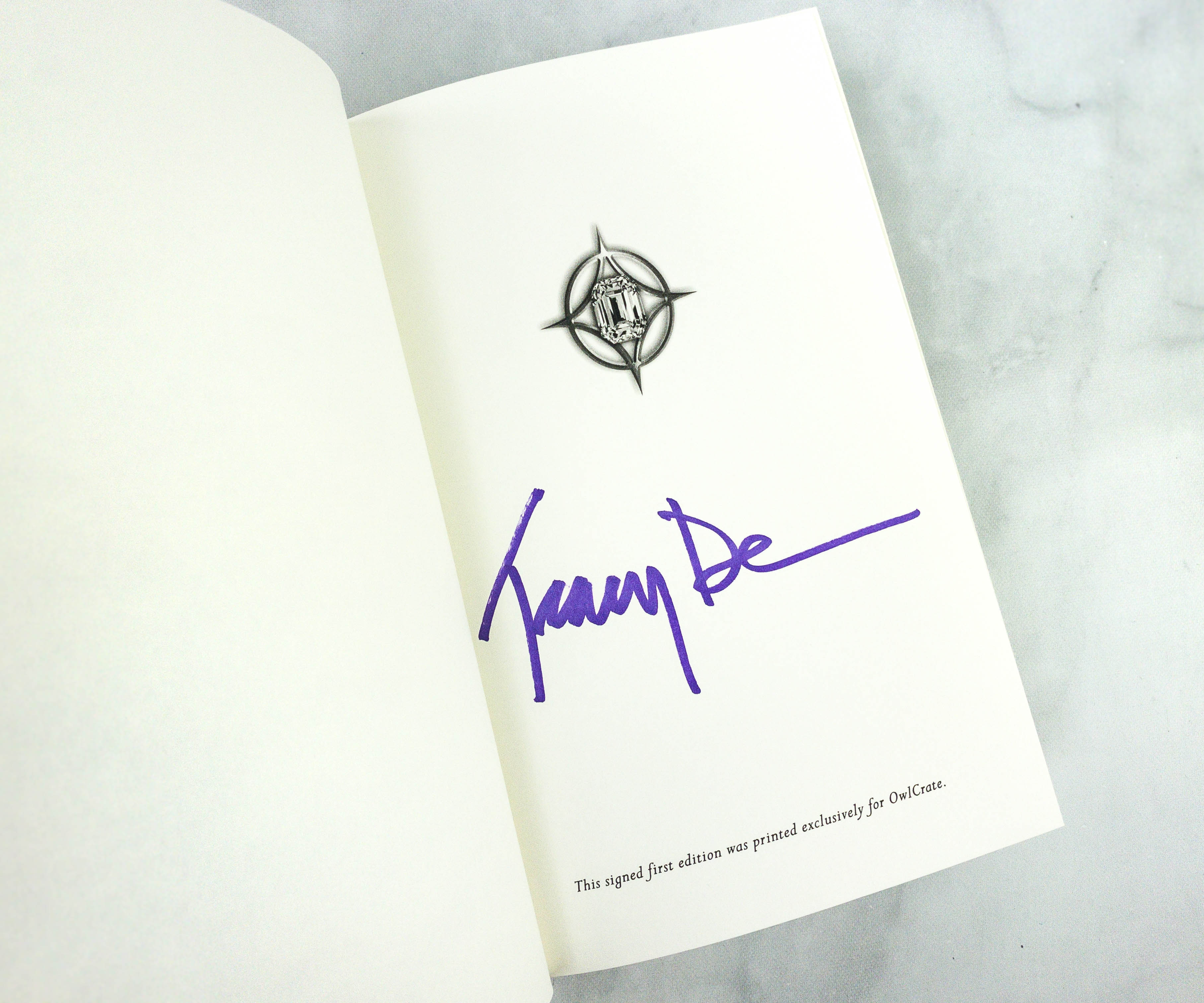 The book is also signed!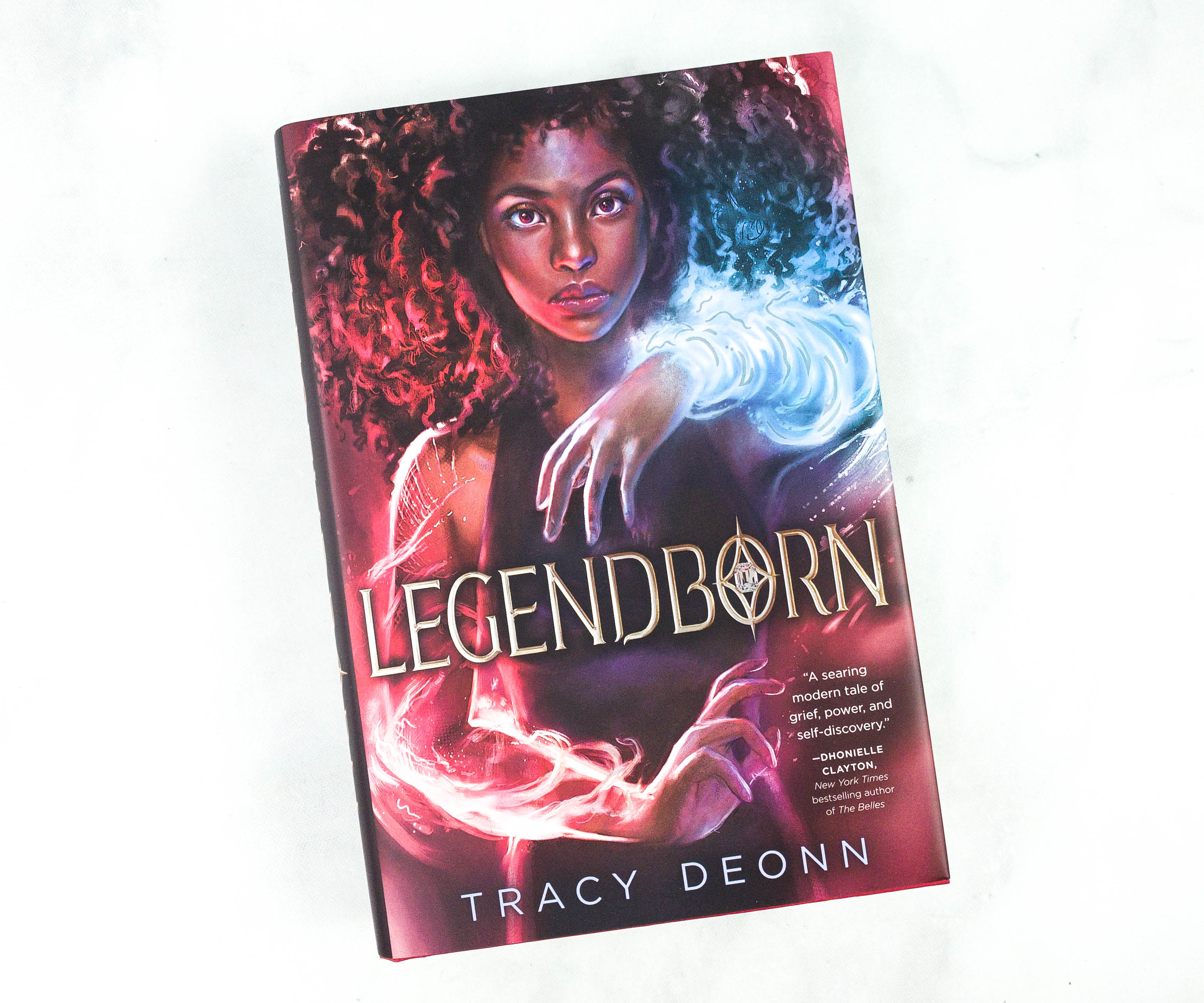 The book cover looks very enchanting with the girl looking like she's casting some magic and that she has two different power sources.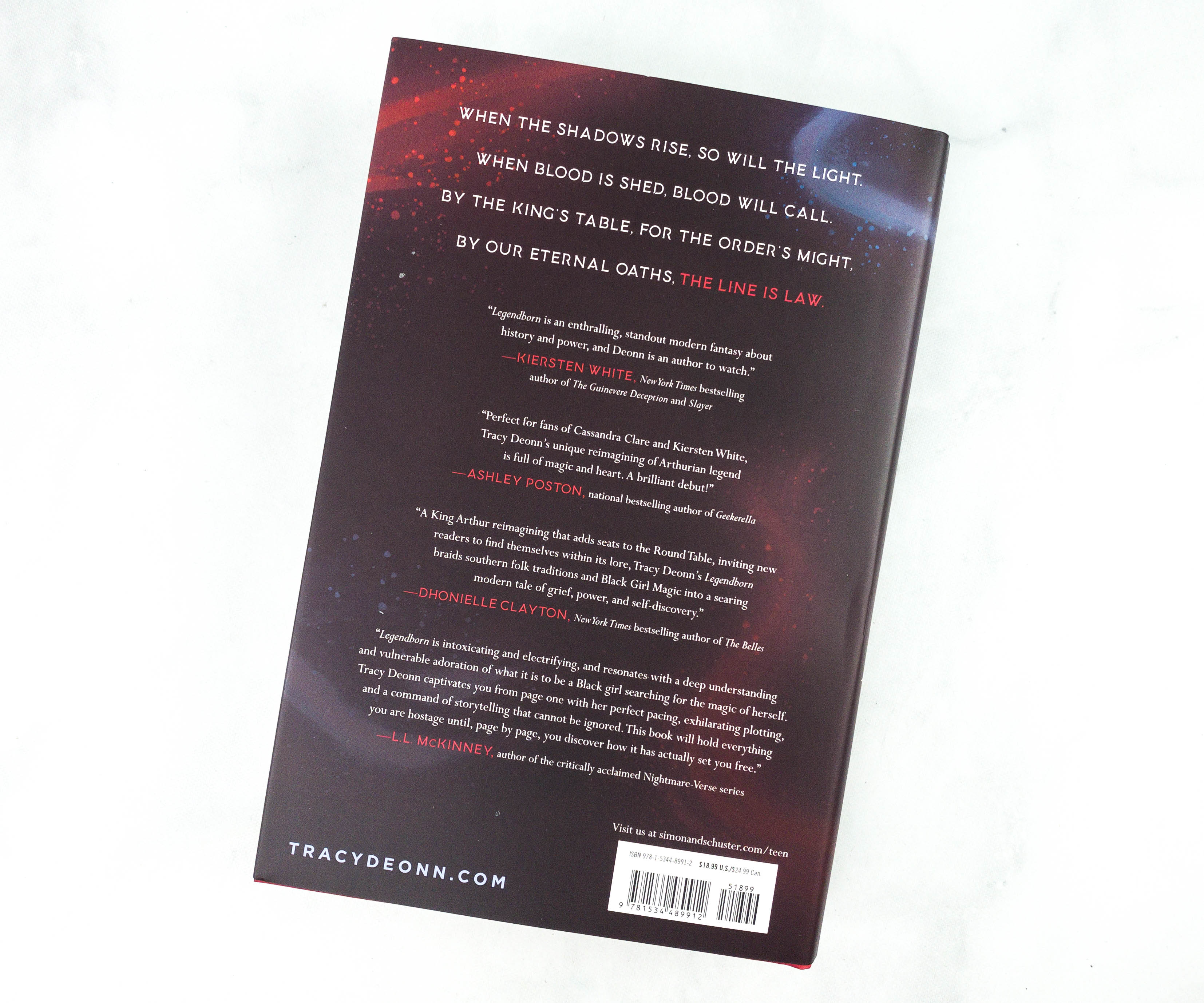 The back cover features several brief reviews.
The front flap contains a short summary!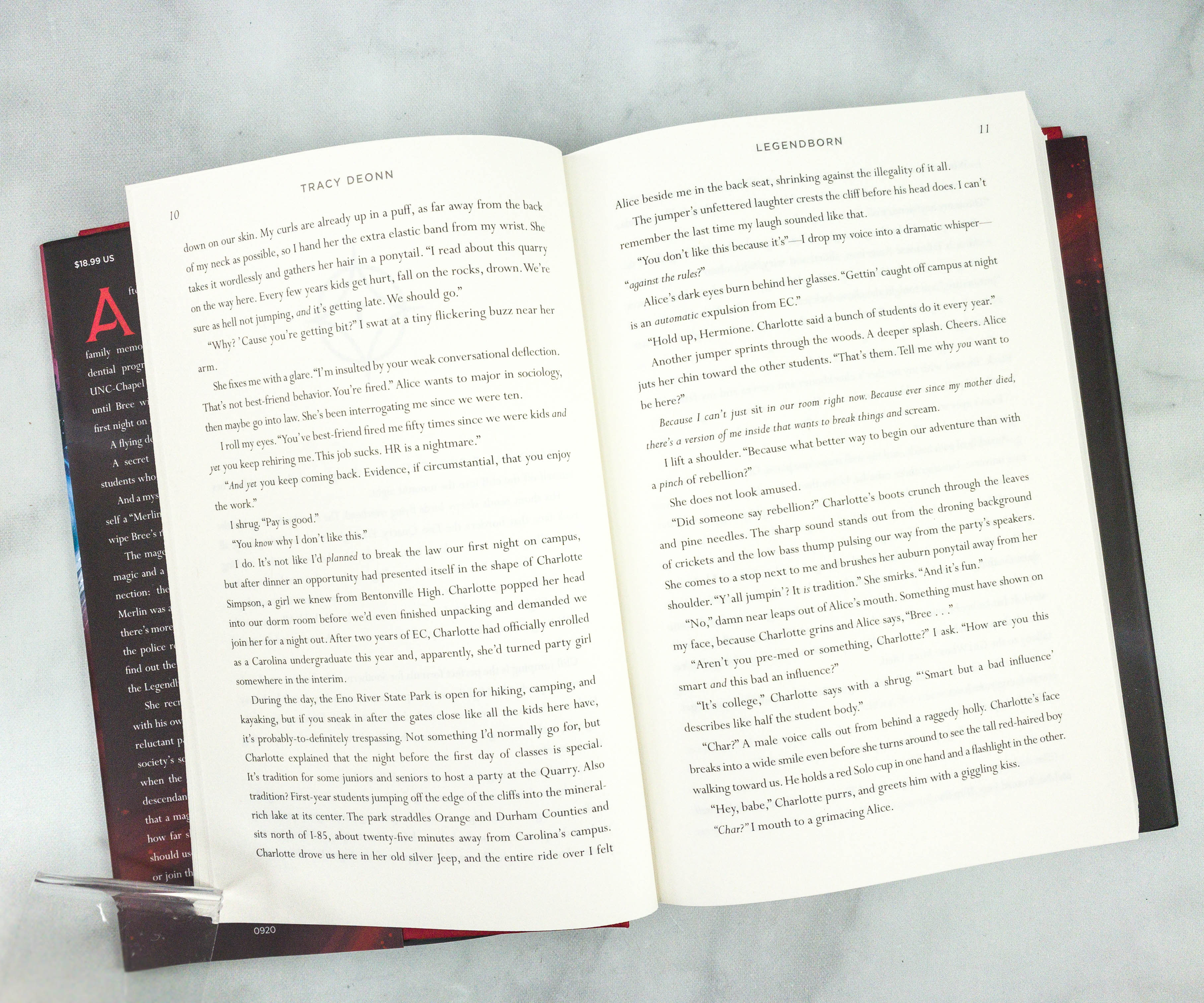 I seriously had a hard time putting this book down as the story is very engaging. I love the main character Bree. I think her character was really amazing because she's strong and she calls people out when needed, yet we still get to see how vulnerable she can be at times. She's very relatable.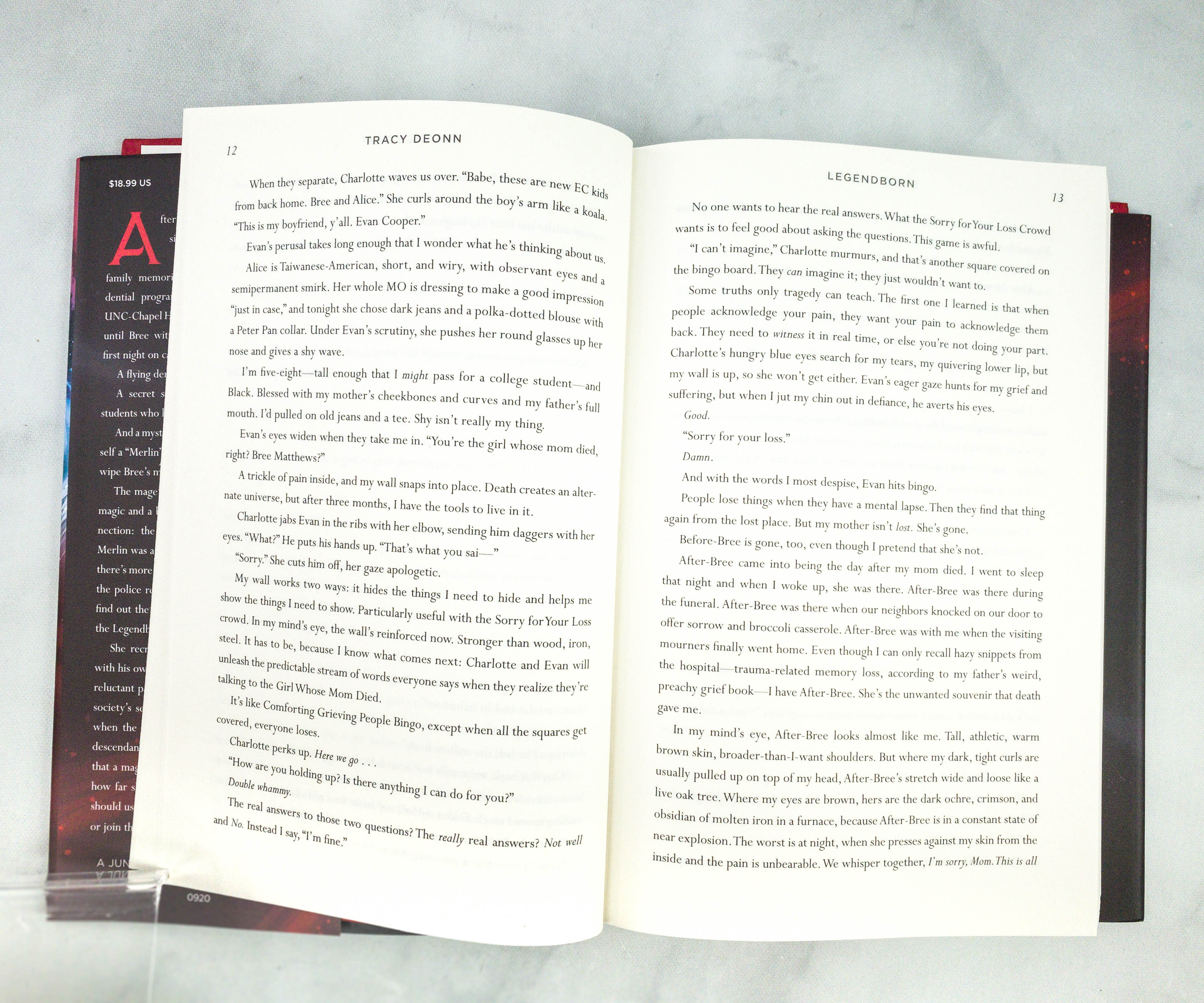 It's well written and it even touches on several important topics like inequality and racism. I also love how the characters are very diverse because we have a black female lead, an Asian for her best friend, and even characters who are LGBTQ+!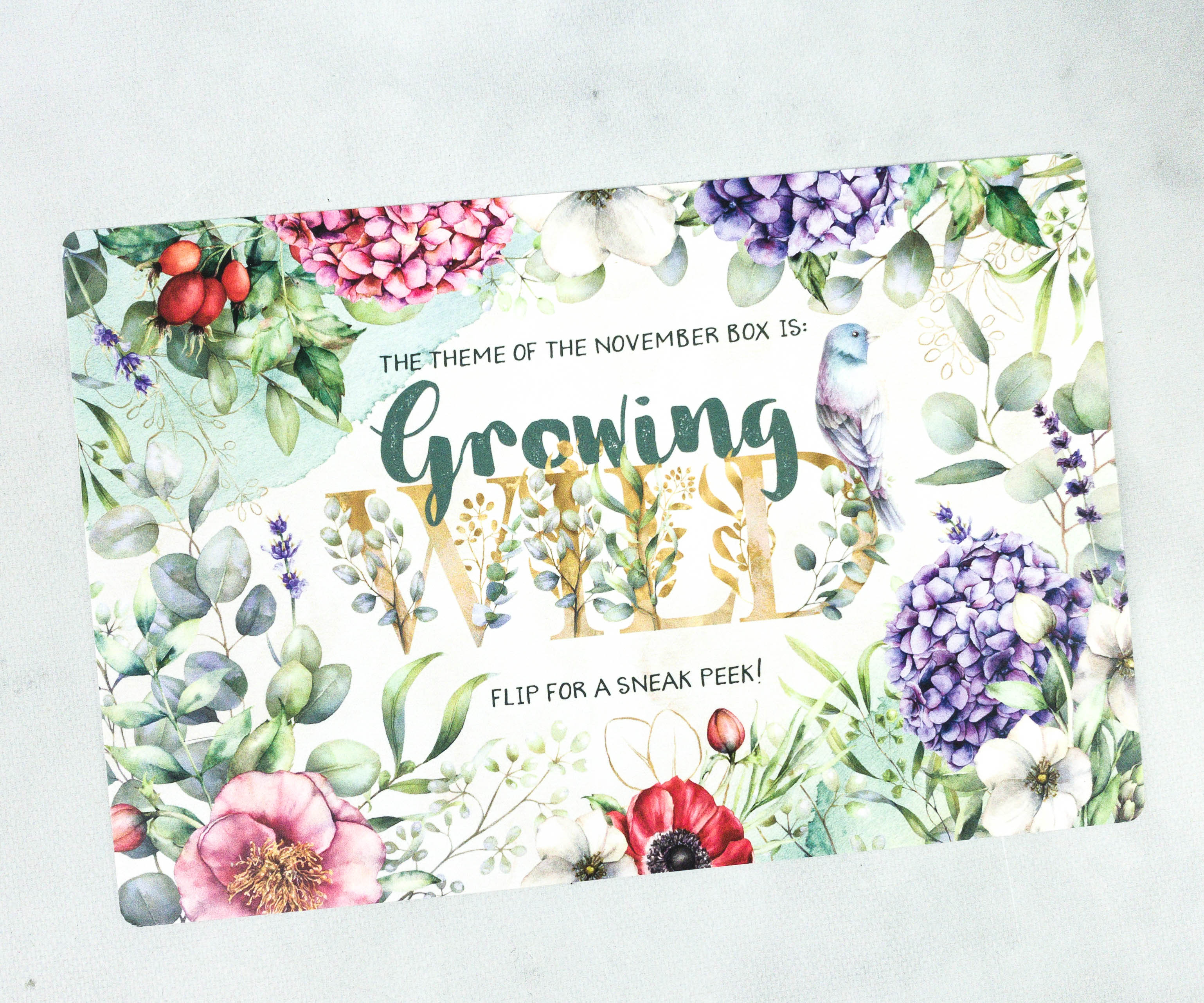 Lastly, here's a sneak peek for the next box!
According to the card, every November box will include an exclusive reading planner!
There are a lot of amazing items in this month's box! The book fits the theme perfectly and I really had a fun time reading it. It was so engaging I didn't notice time flying by so quickly! For the bookish items, I like the wooden phone stand! It now holds a prized place on my desk where it nestles my phone as I work. The glass nail file is also amazing, and don't even get me started on the cute windchime! OwlCrate always sends good reads plus cool items that I can actually use, and that makes me happy!
What did you think of this month's Owl Crate theme? Are you excited for next month's theme?