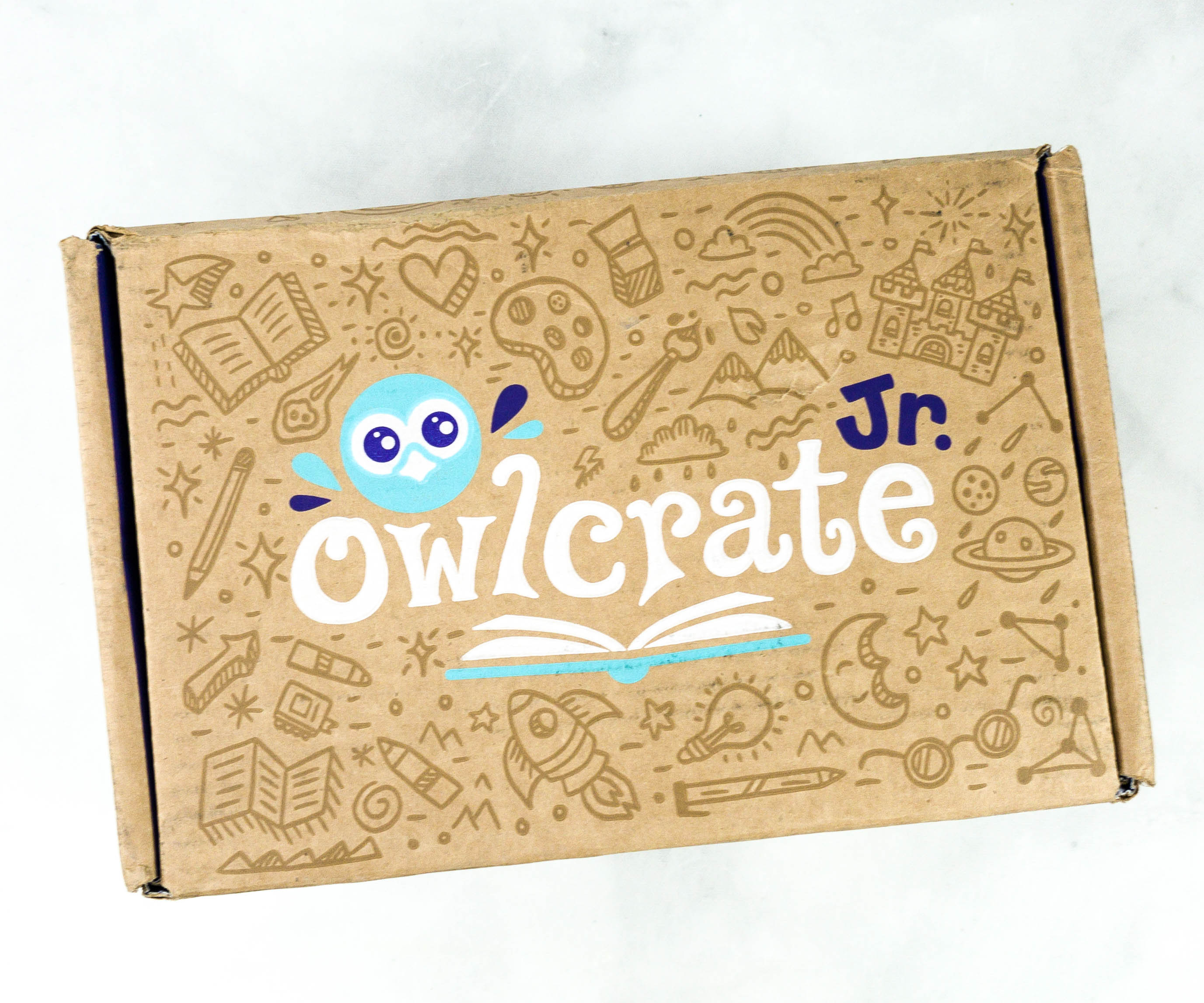 OwlCrate Jr. is a monthly book subscription box for young readers ages 8-12 with a middle-grade book plus fun gender-neutral bookish items designed to enhance your little reader's experience. It's from OwlCrate, a super popular YA (young adult) fiction subscription.
DEAL: Save 15% on your first 1, 3, or 6-month subscription or gift with the promo code HELLO15 at checkout.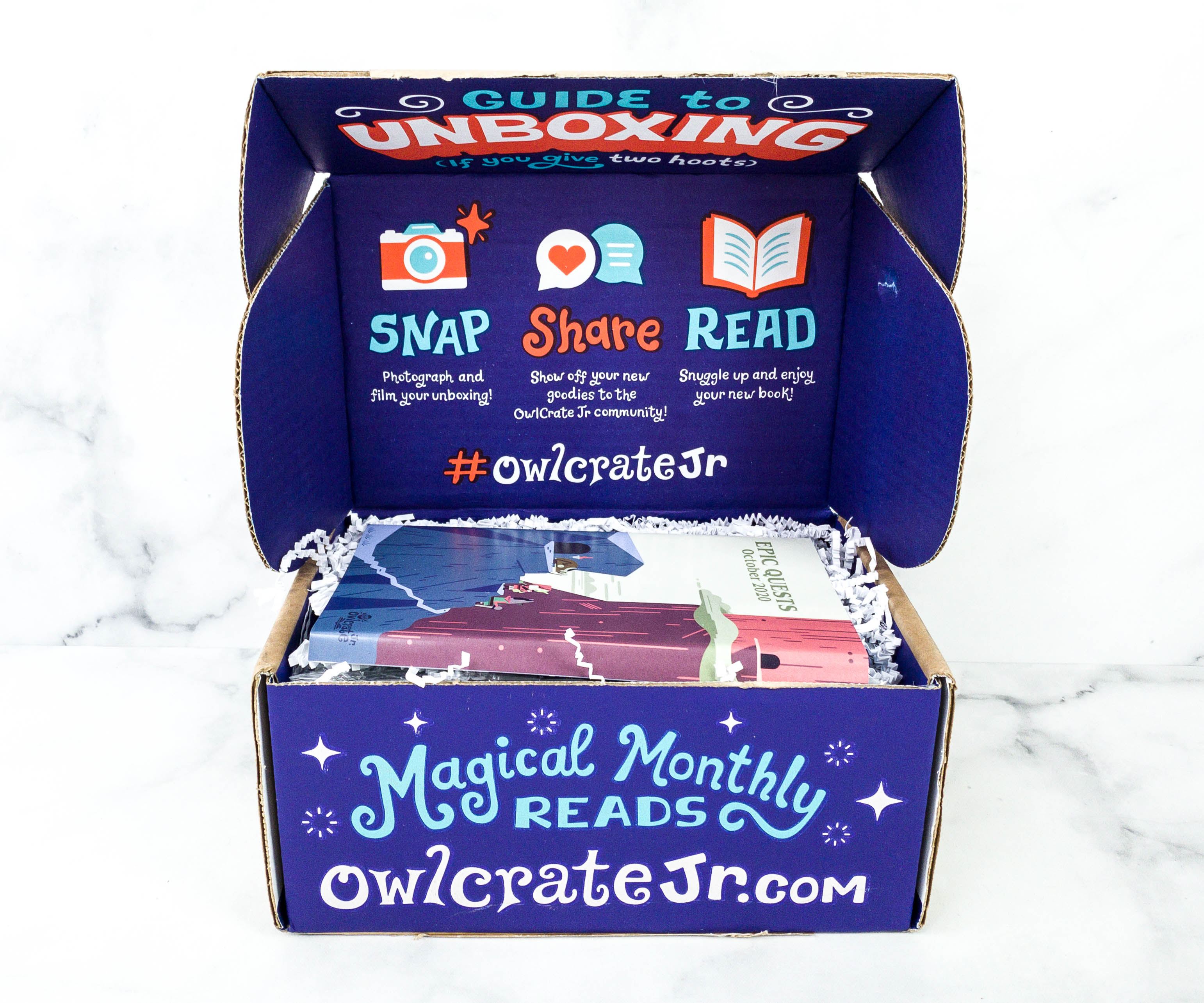 The inner flap has a guide to unboxing your crate!
The items were packed with white squiggles.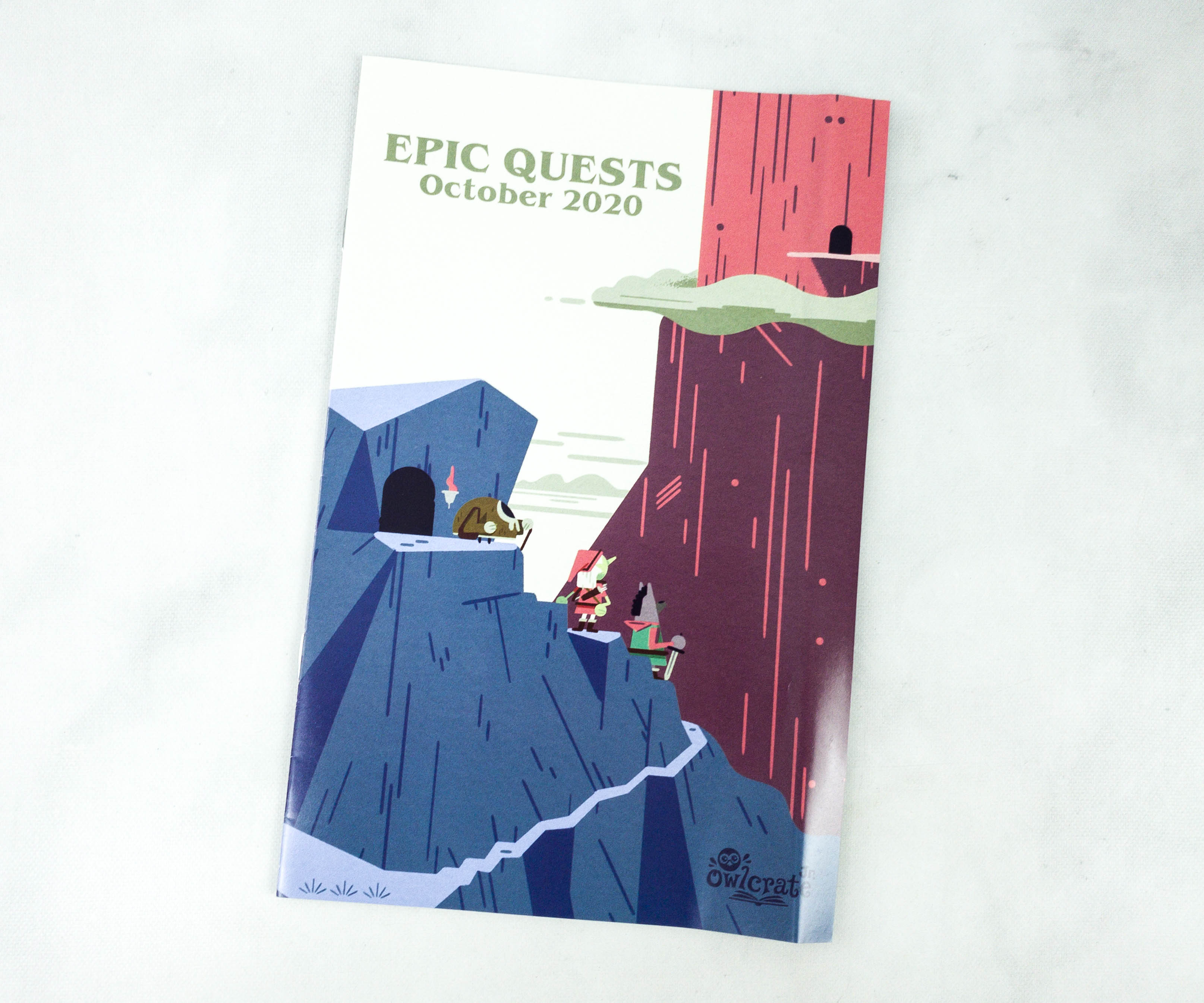 The theme for the October 2020 OwlCrate Jr. box is EPIC QUESTS! The mini magazine's cover is really nice!
Inside, there's a list of all the items in the box, as well as an interview with this month's featured author David A. Robertson.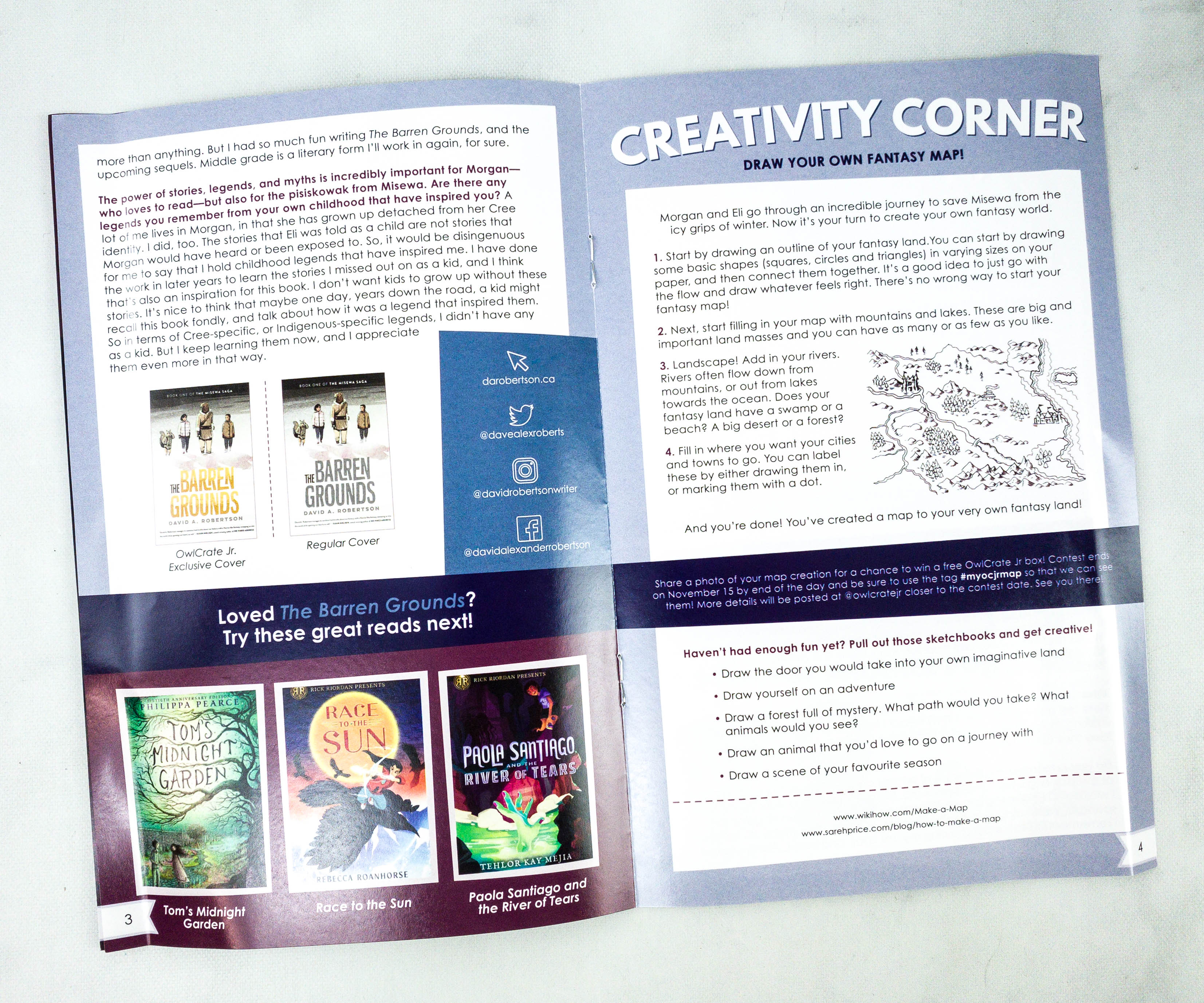 Knowing what inspired the author to pen a story can help children understand the book better.
They also suggested some titles for further reading, especially if you love this month's book: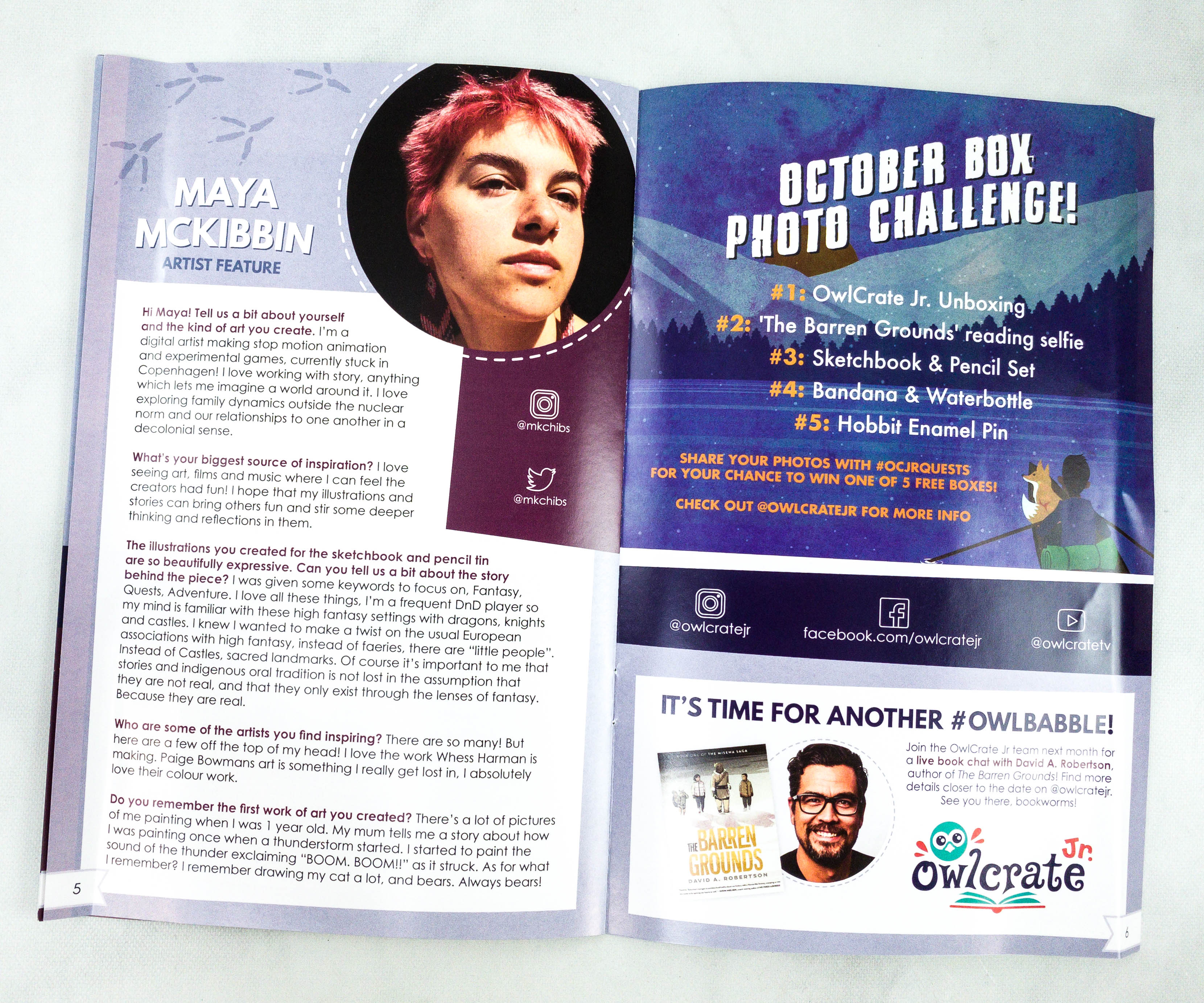 The next page has a feature about artist Maya Mckibbin. They also gave us info for the October Box Photo Challenge!
Everything in the October 2020 OwlCrate Jr. box!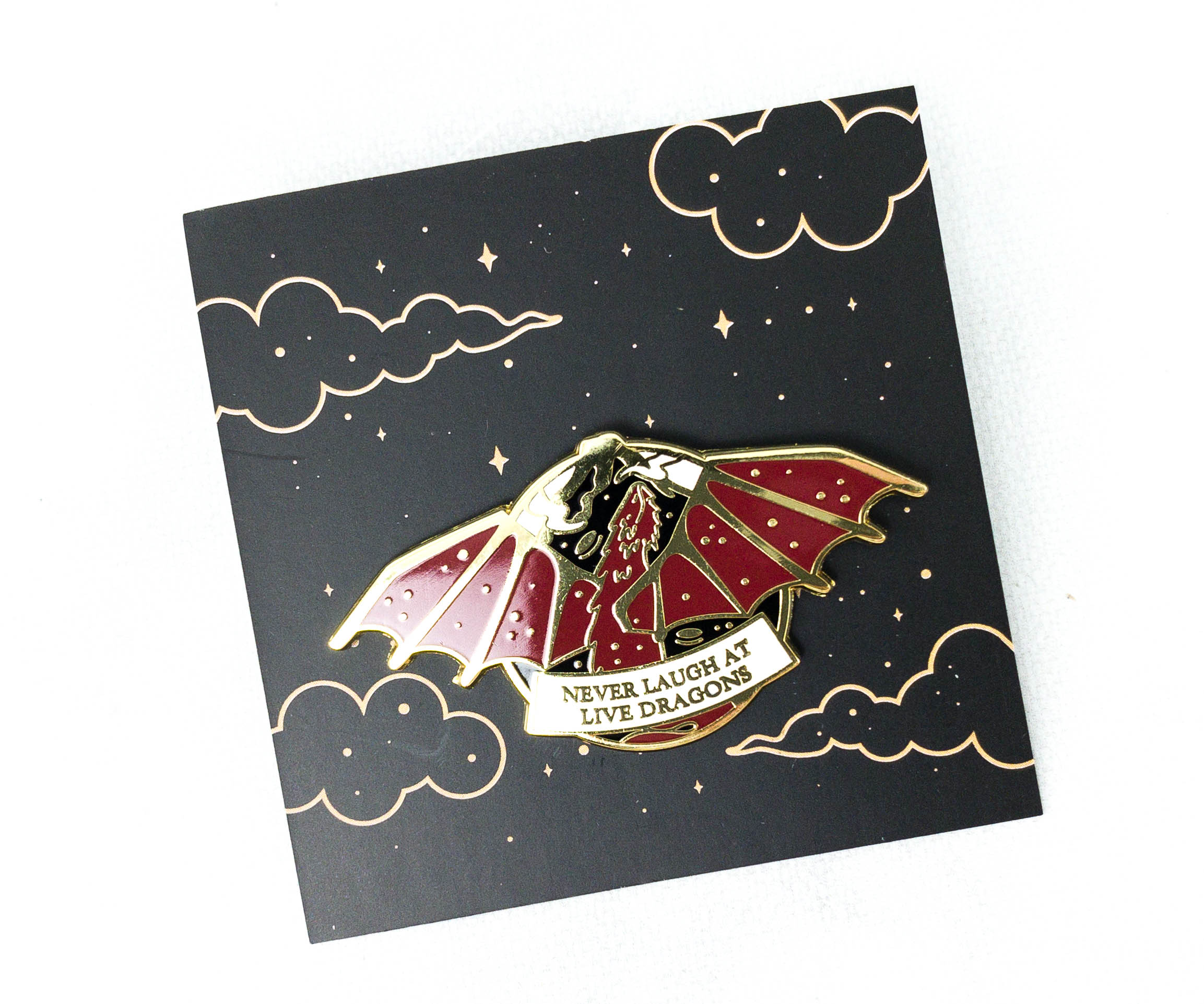 Enamel Pin. This month's featured enamel pin is a Hobbit-inspired dragon! It has a phrase at the bottom saying "NEVER LAUGH AT LIVE DRAGONS". Certainly, we will not do that!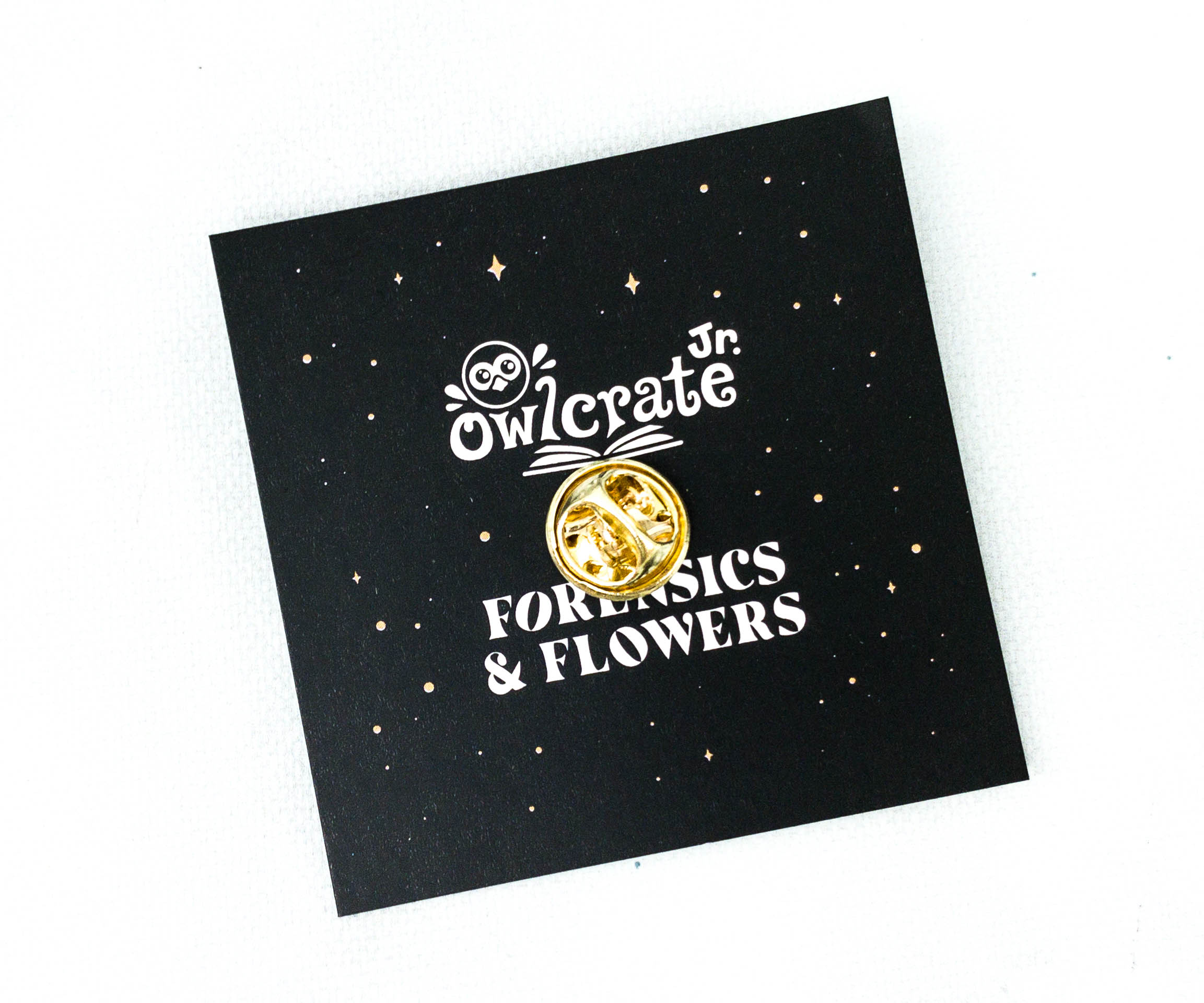 The back part of the carton says "Forensics & Flowers", the great artist behind this pin.
The dragon has its wings spread out and I love the gold details on this one. You can add this to your denim jacket, guitar straps, or even in pouches to give a fantastic look!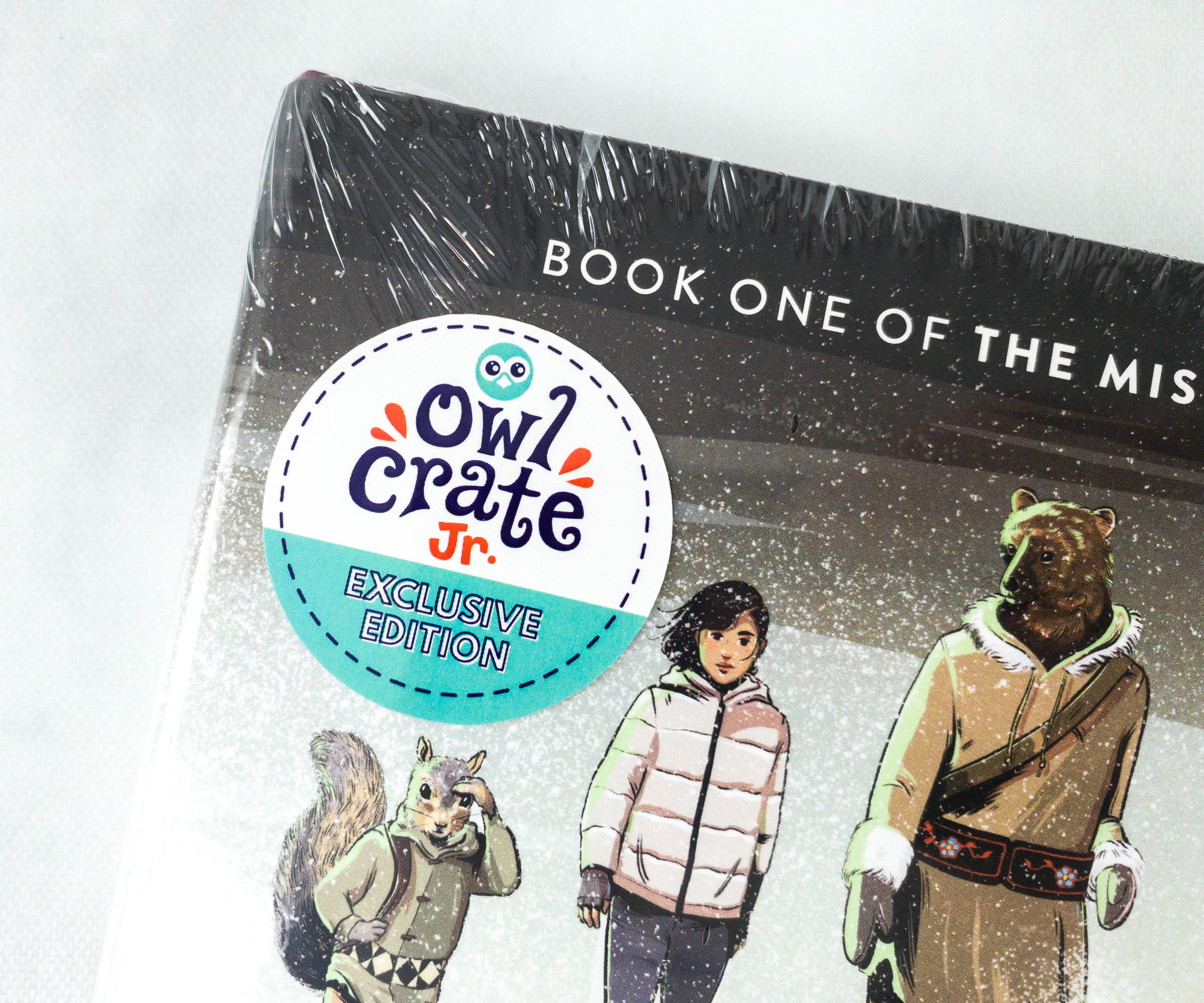 There's a sticker on the book which indicates that it's an OwlCrate Jr. Exclusive Edition.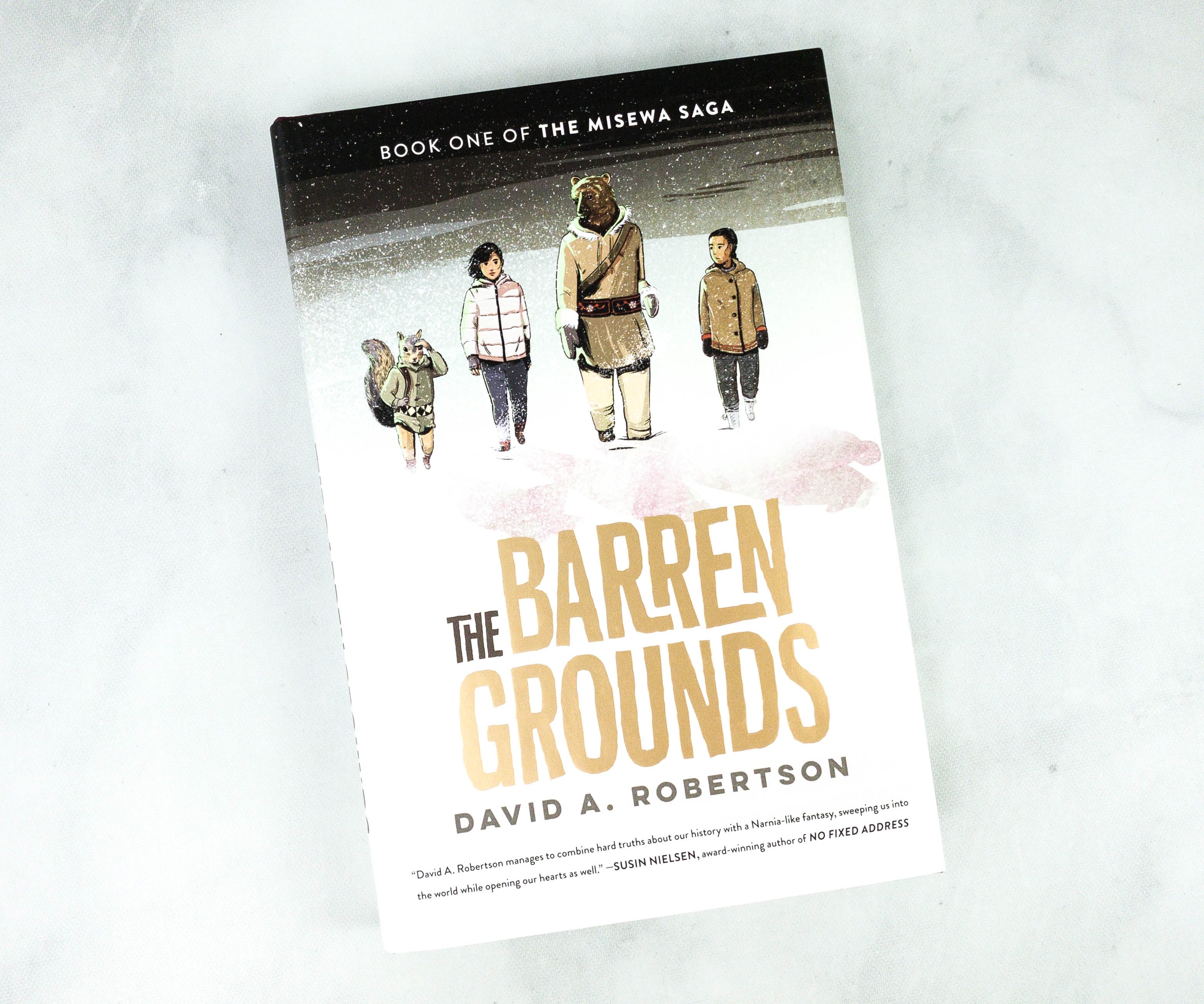 The Barren Grounds by David A. Robertson ($17.99)
Narnia meets traditional Indigenous stories of the sky and constellations in an epic middle grade fantasy series from award-winning author David Robertson.

Morgan and Eli, two Indigenous children forced away from their families and communities, are brought together in a foster home in Winnipeg, Manitoba. They each feel disconnected, from their culture and each other, and struggle to fit in at school and at their new home — until they find a secret place, walled off in an unfinished attic bedroom. A portal opens to another reality, Askí, bringing them onto frozen, barren grounds, where they meet Ochek (Fisher). The only hunter supporting his starving community, Misewa, Ochek welcomes the human children, teaching them traditional ways to survive. But as the need for food becomes desperate, they embark on a dangerous mission. Accompanied by Arik, a sassy Squirrel they catch stealing from the trapline, they try to save Misewa before the icy grip of winter freezes everything — including them.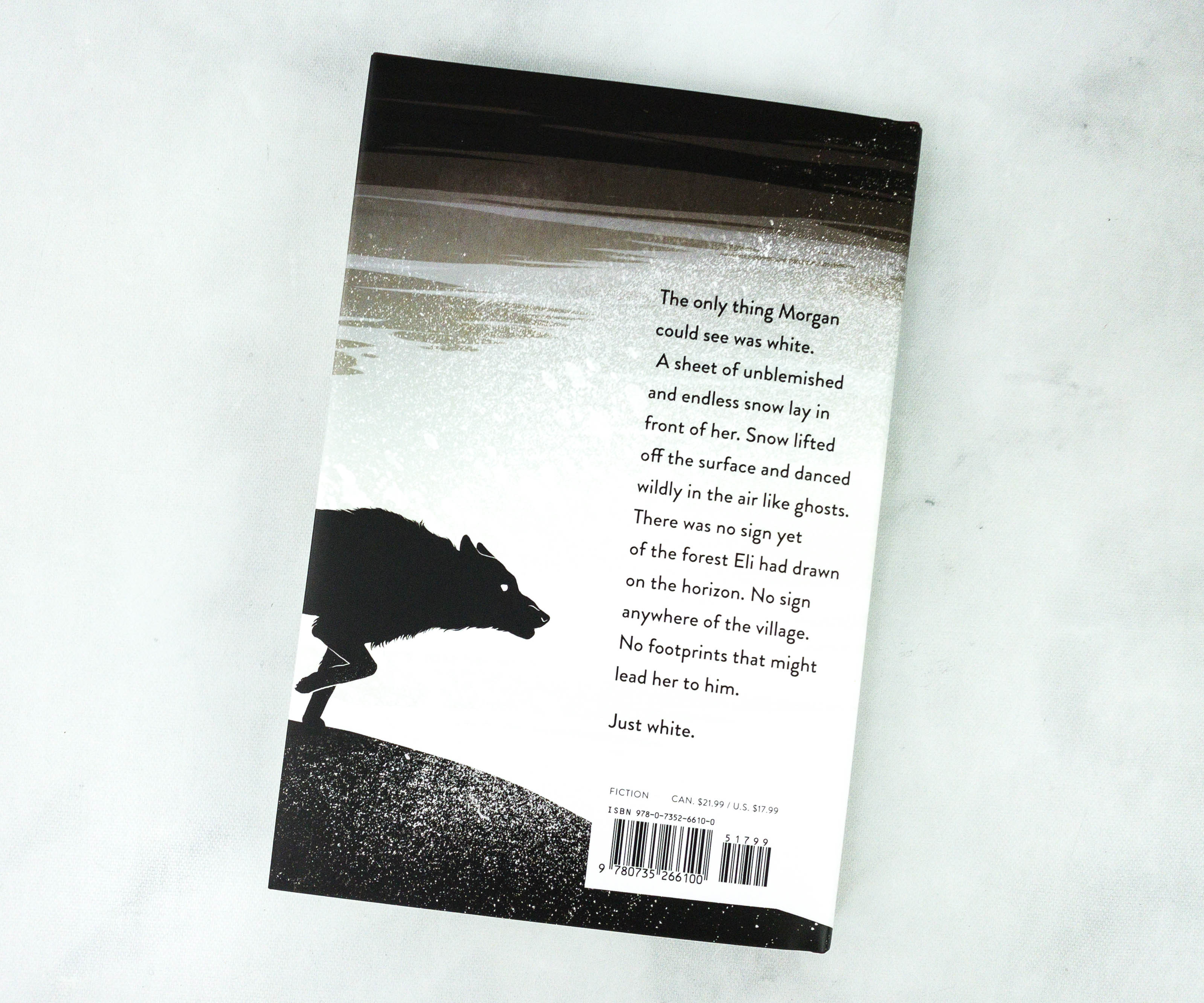 The back cover shows a snippet. It also has the image of a wolf lurking around.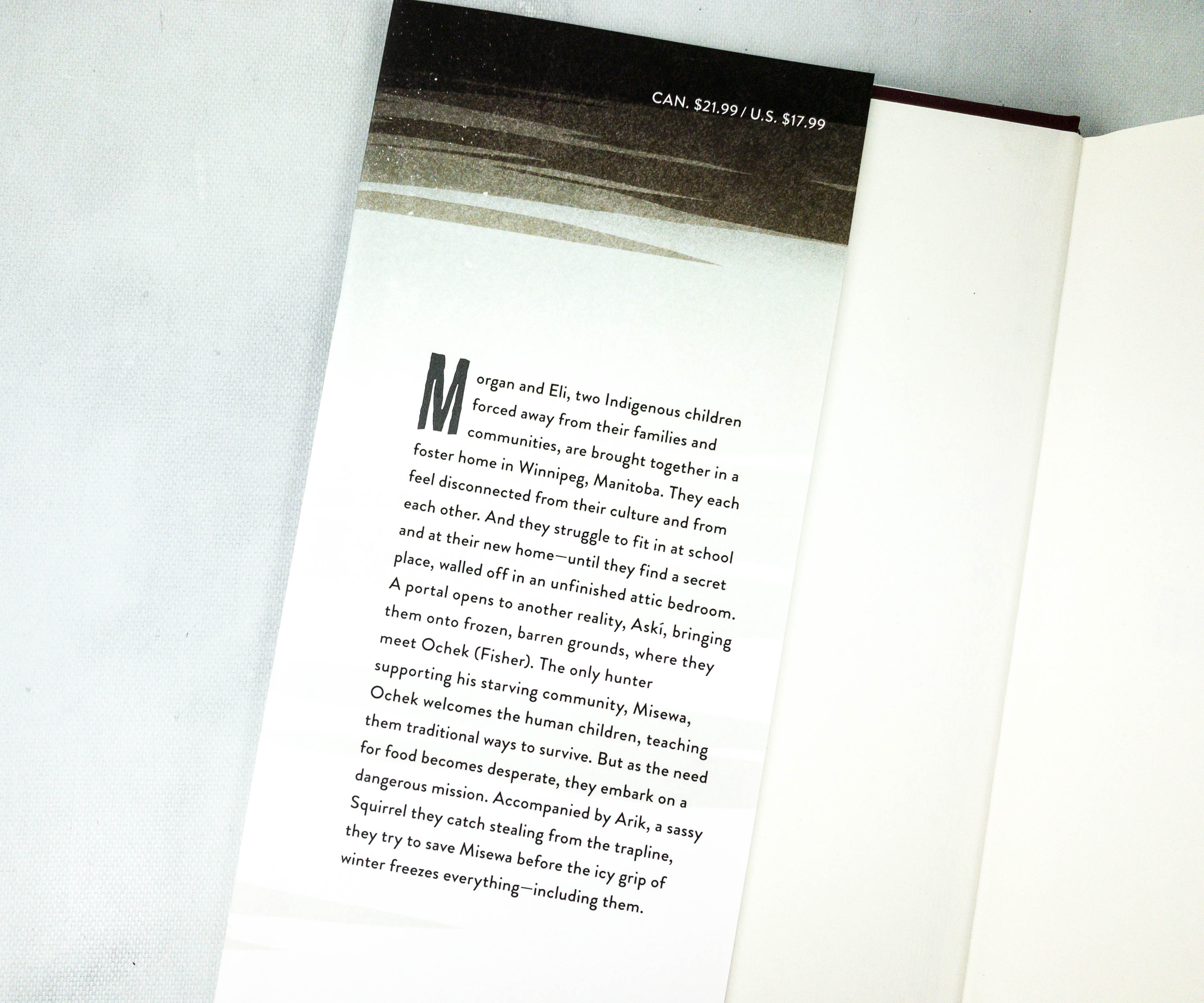 The inside flap of the dust jacket has the brief synopsis of the story.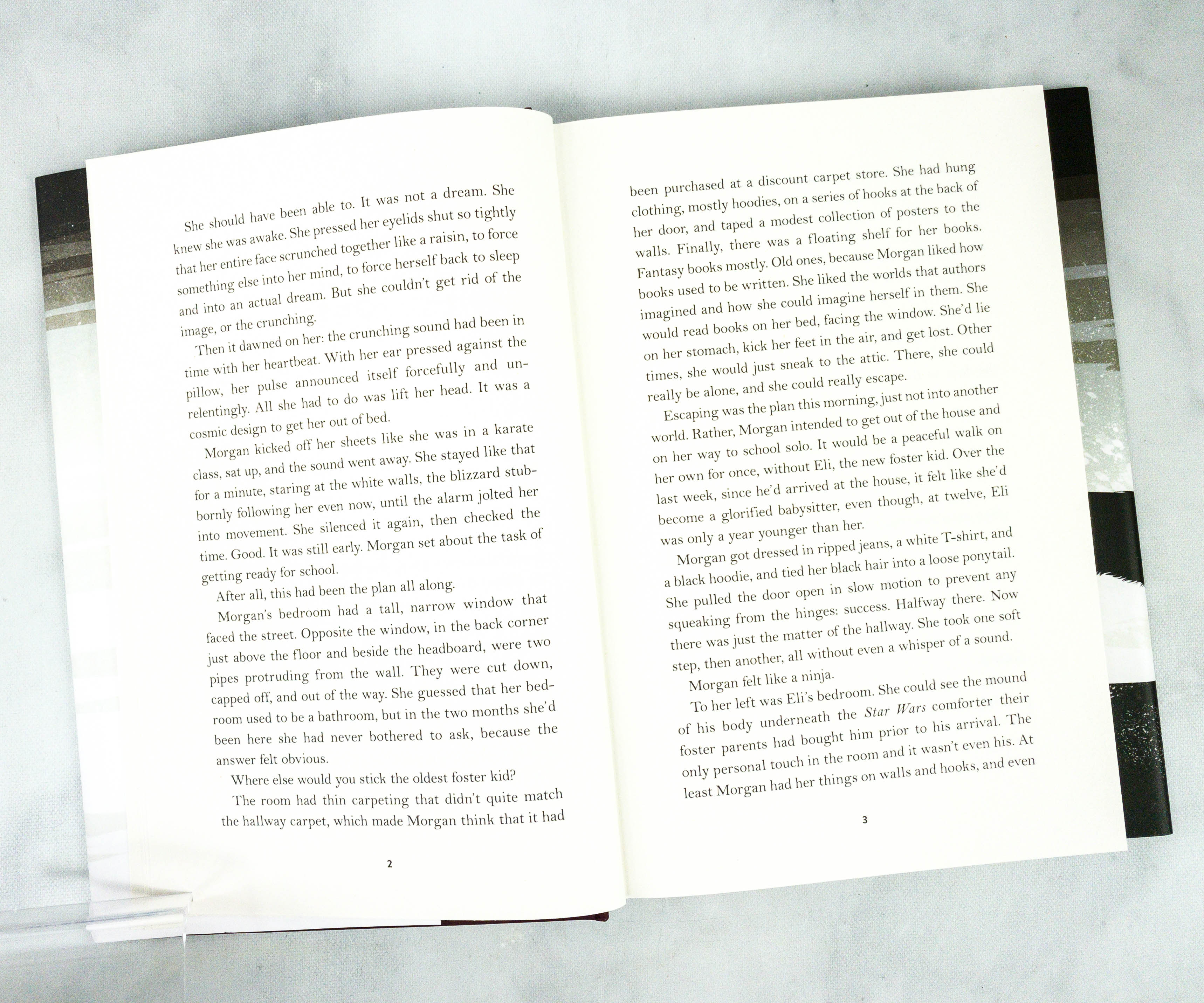 The story is about two foster kids namely Morgan and Eli who live in the same foster home. Morgan has been in foster care since she was a toddler and Eli is a new addition since he left his community.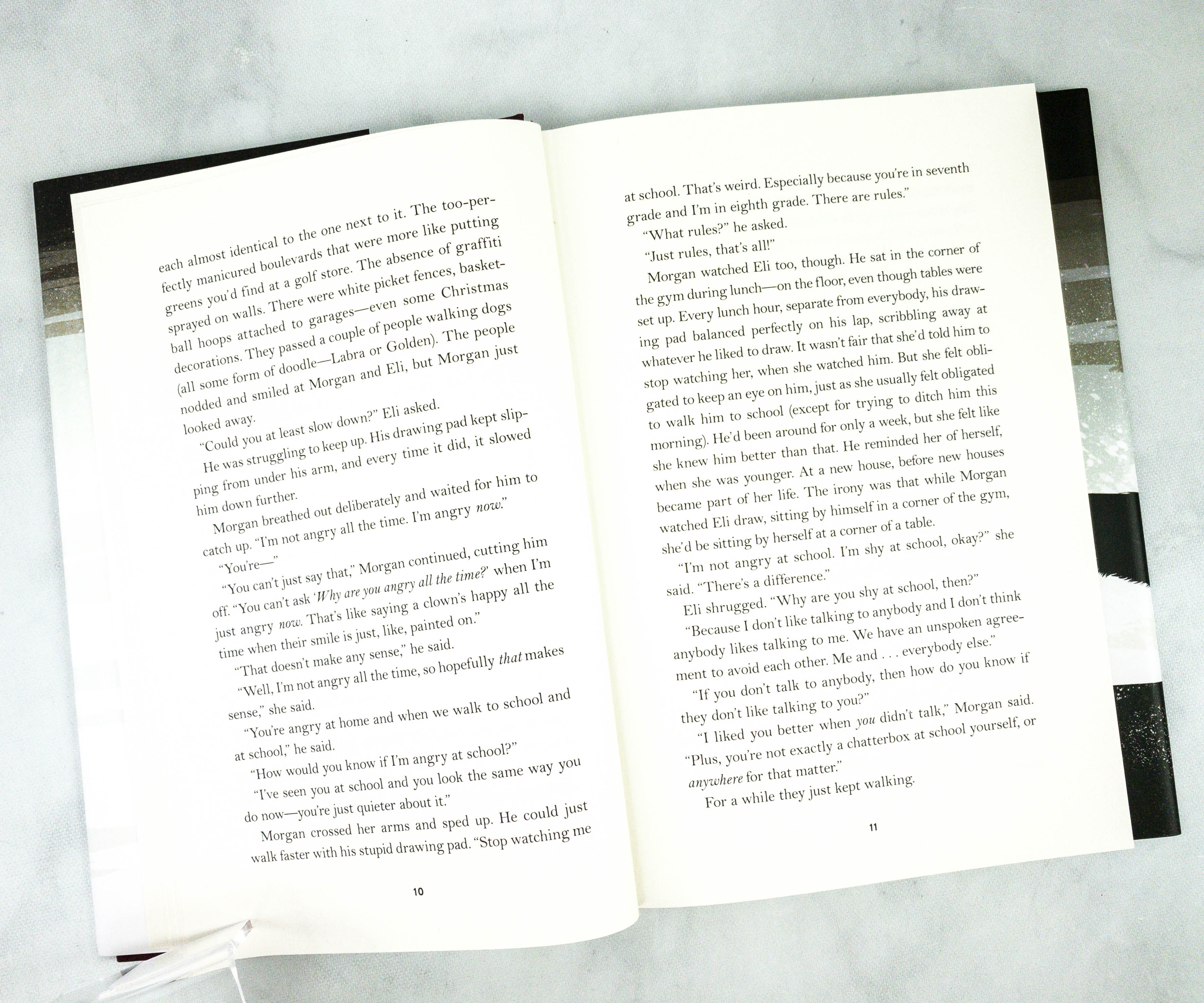 These two foster siblings embark on an adventure as they find a way to open a portal into a new and different world called the Misewa. They've met a fisher whose name is Ochek and later accompanied by a sassy squirrel named Arik. The story caught my daughter's attention as it revolves around a story of siblings and a wholly different adventure they took on.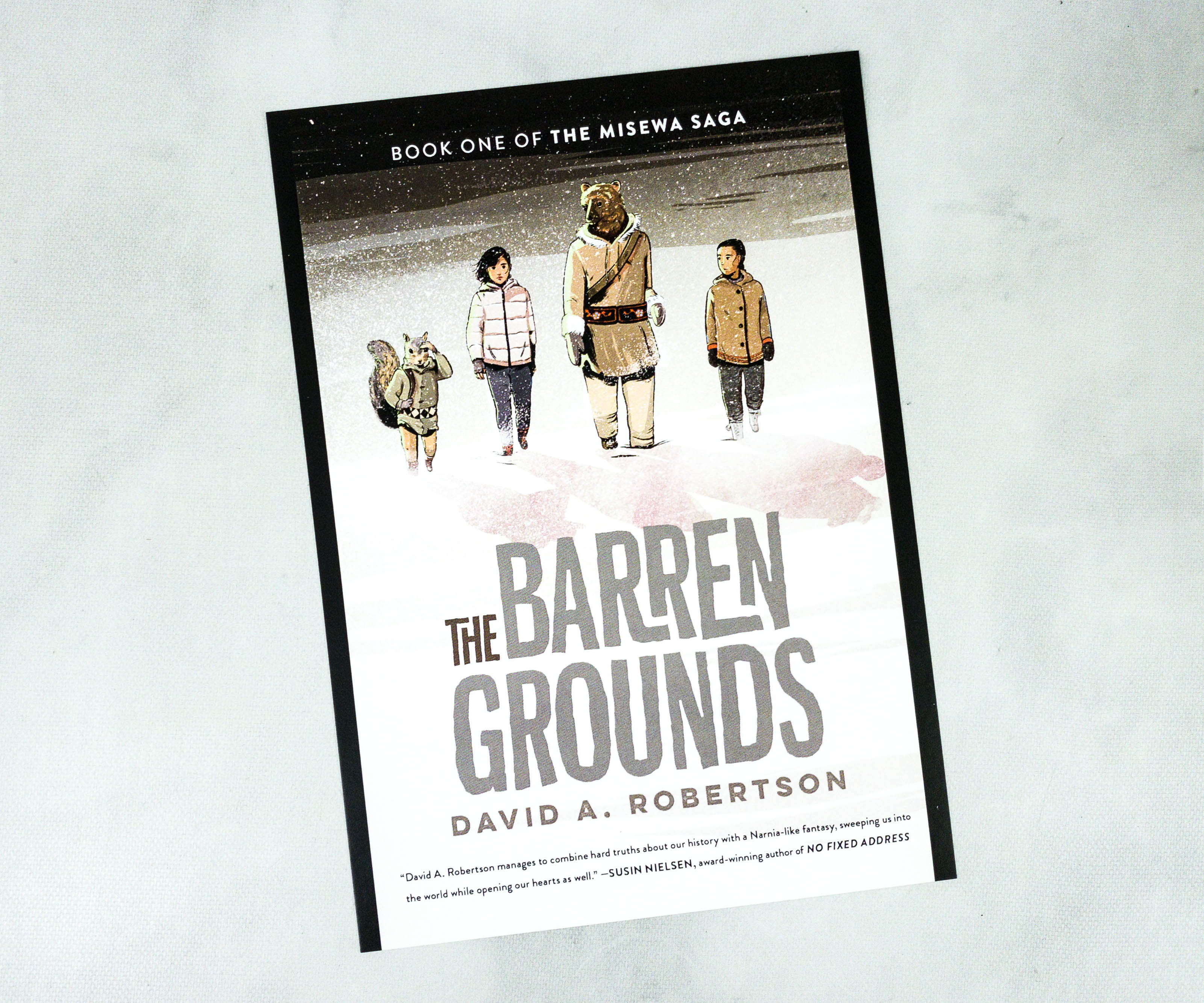 This comes with a card that has the same illustration as the book cover.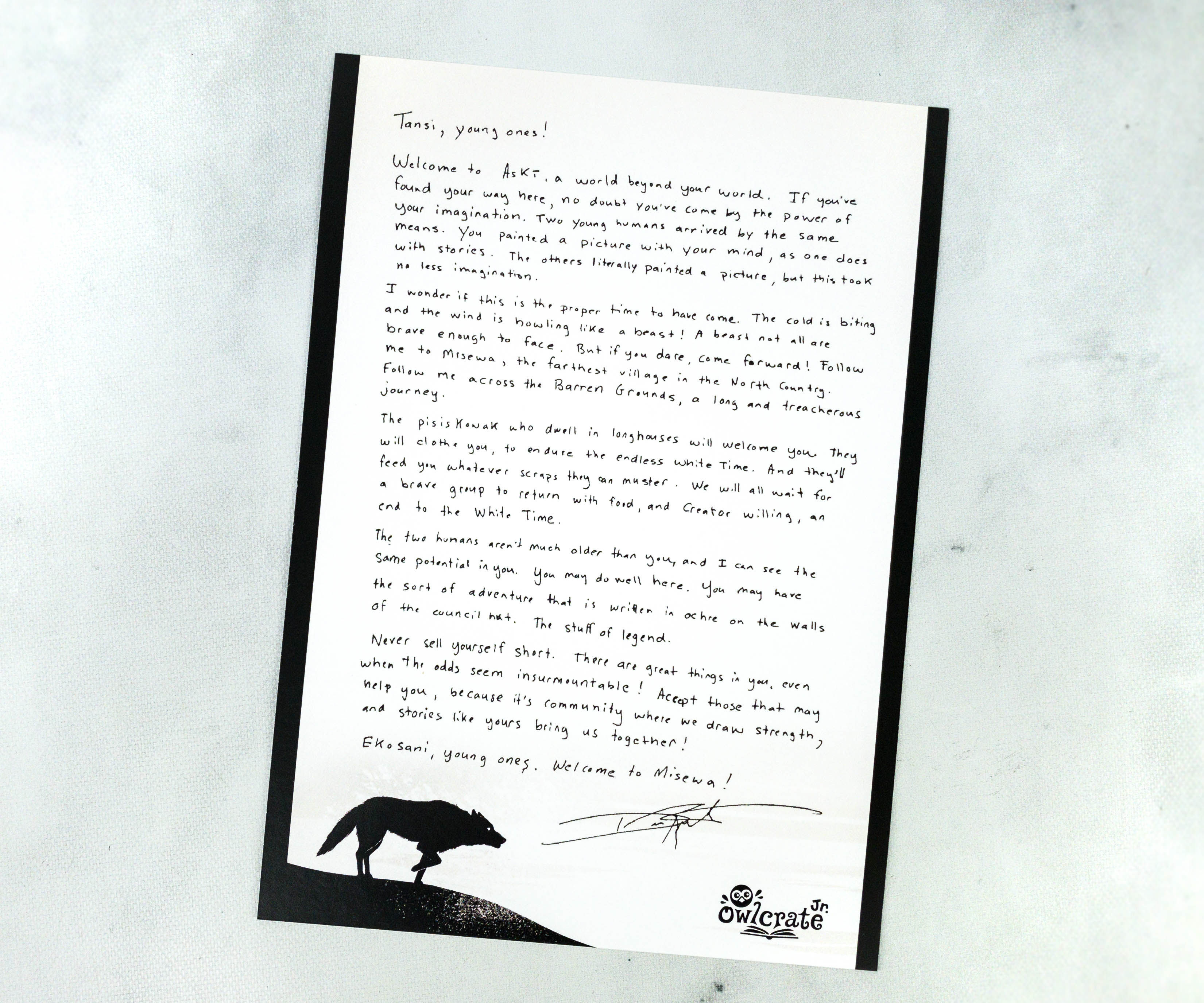 At the back is a letter from the author, David A. Robertson.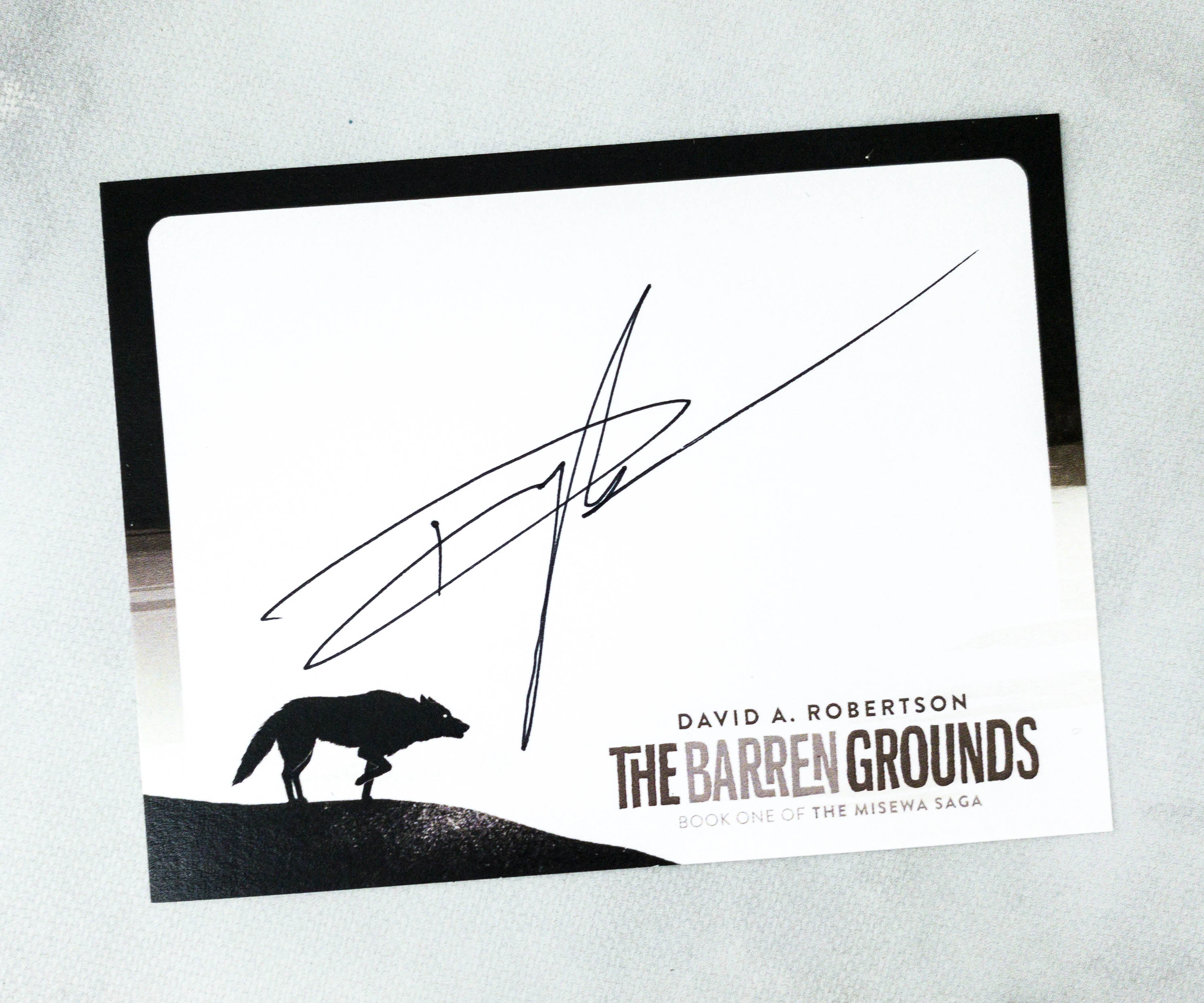 It also comes with a bookplate signed by the author himself.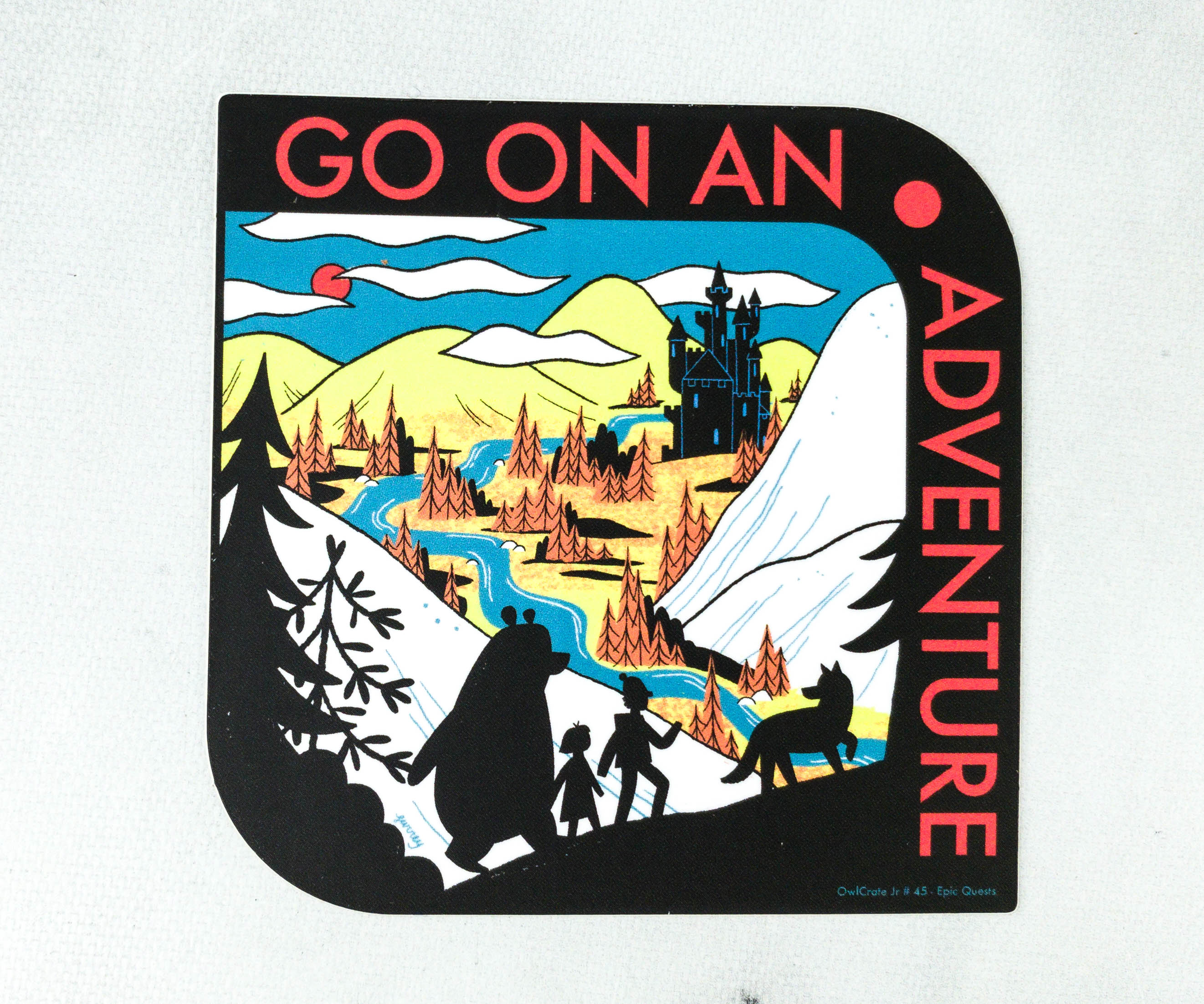 Sticker. It's an exclusive collectible sticker by Owl Crate Jr. It features a silhouette of the characters in the book and at the back is a beautiful scenery. There's also a text that says "GO ON AN ADVENTURE", which is perfect for the theme!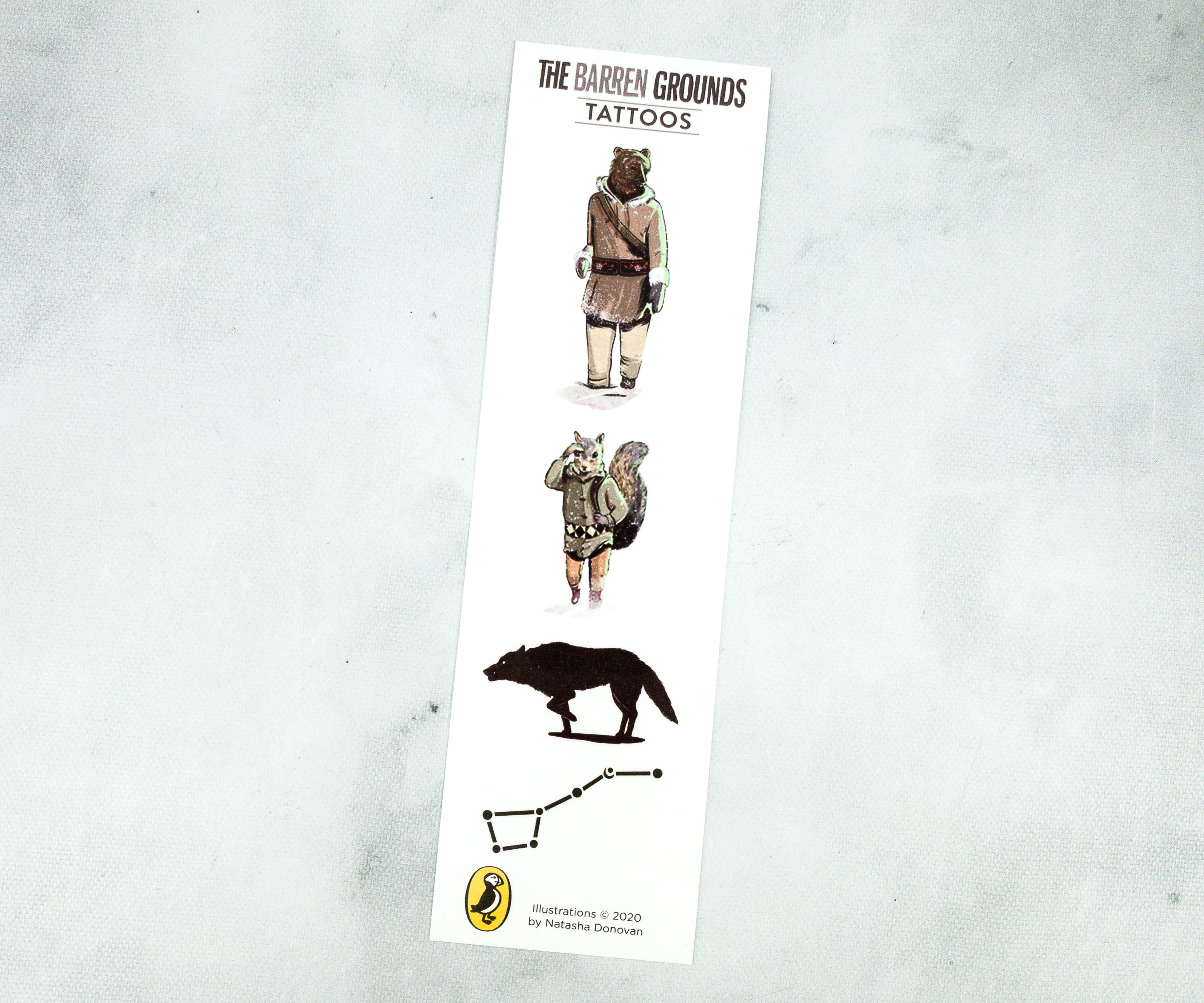 The Barren Grounds Tattoos. These are temporary tattoos that feature some of the characters in the story. There's Ochek, Arik, and the wolf along with a constellation.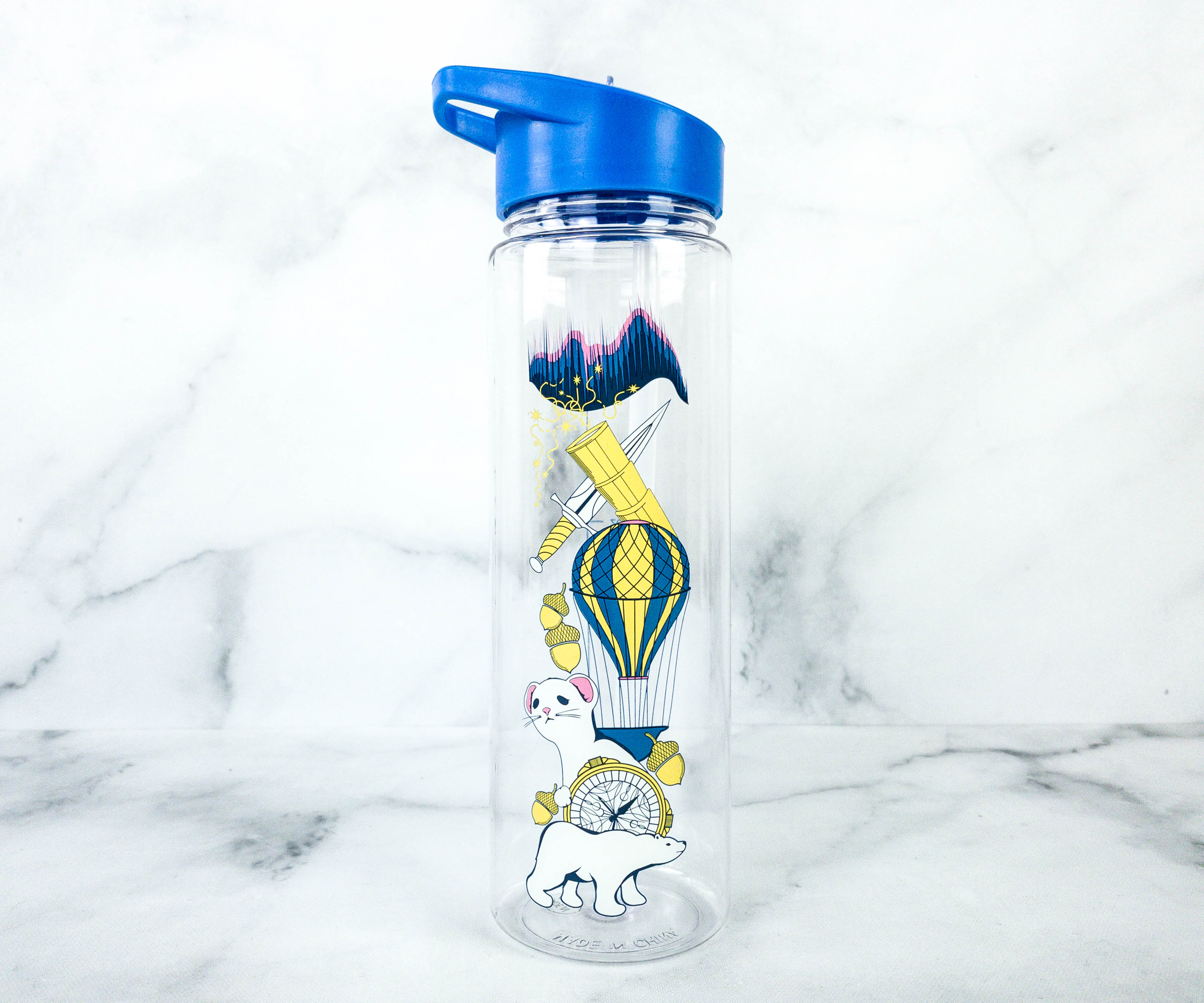 Water Bottle. This is such a nice water bottle! It's clear so you can see the contents inside, plus it also has a cute Golden Compass inspired print.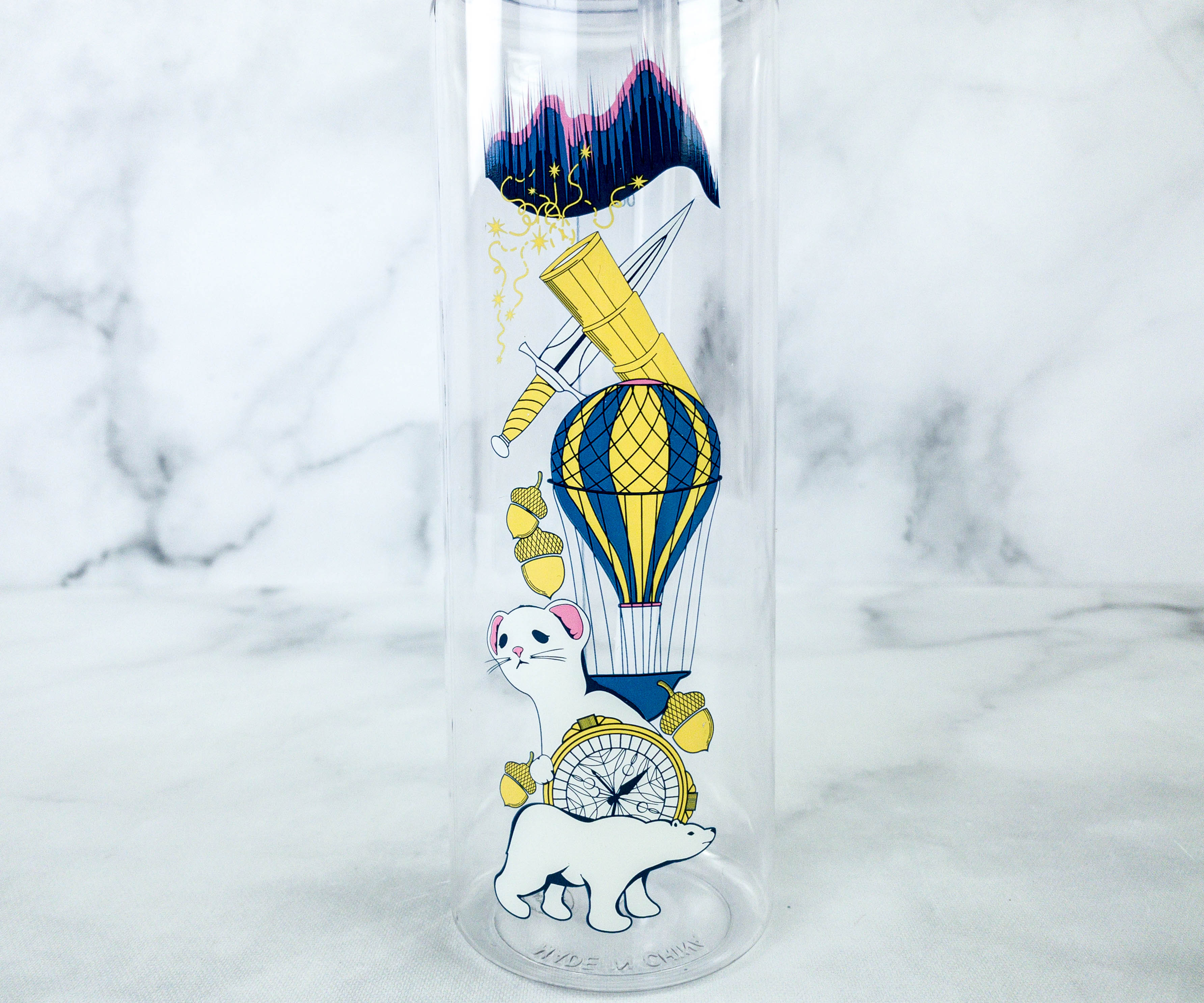 Here's a closer look at the print. It features a polar bear, hot air balloon, telescope, and more.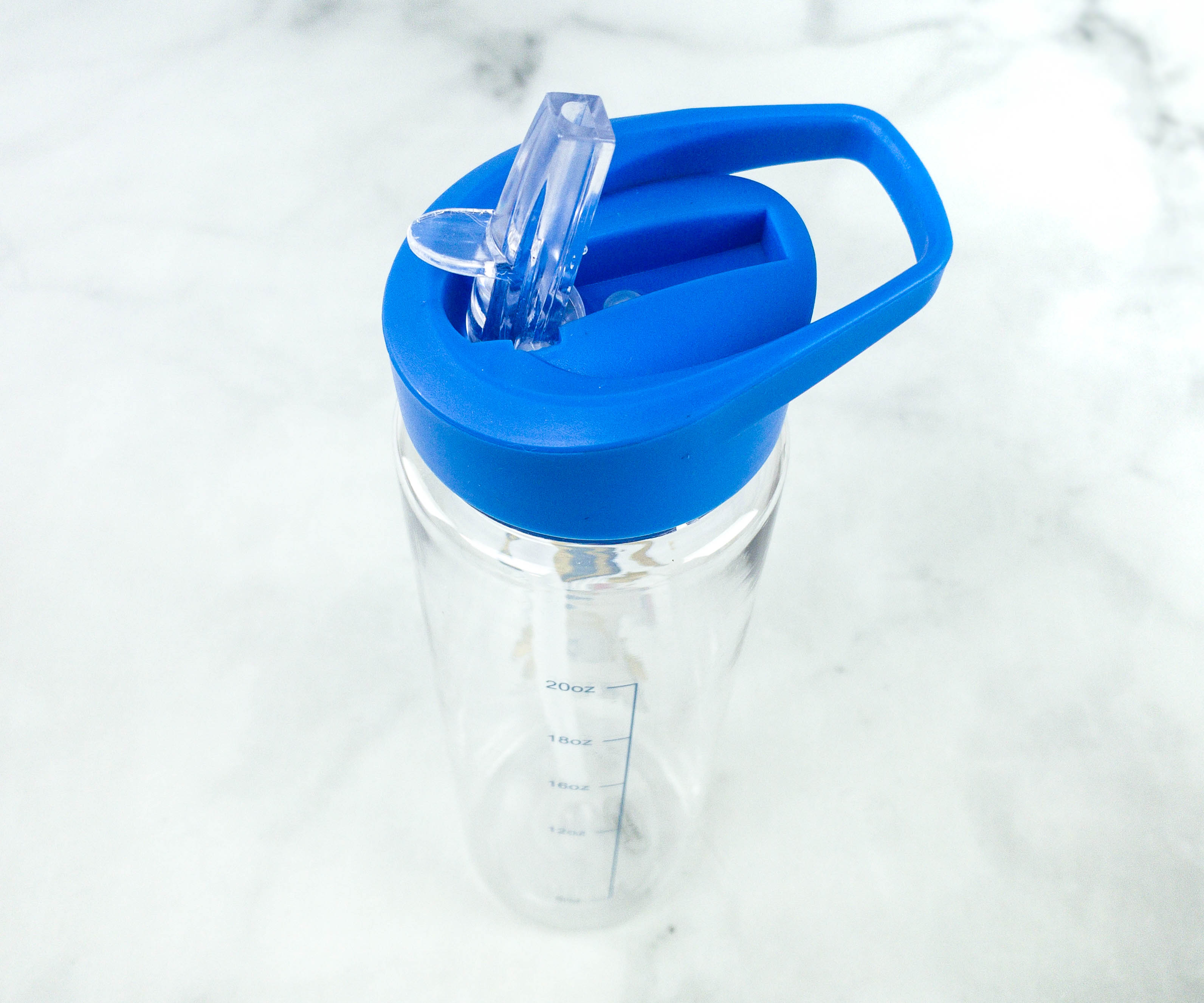 This has a straw top that folds for easier drinking. The handle on the lid also makes it easy to bring anywhere.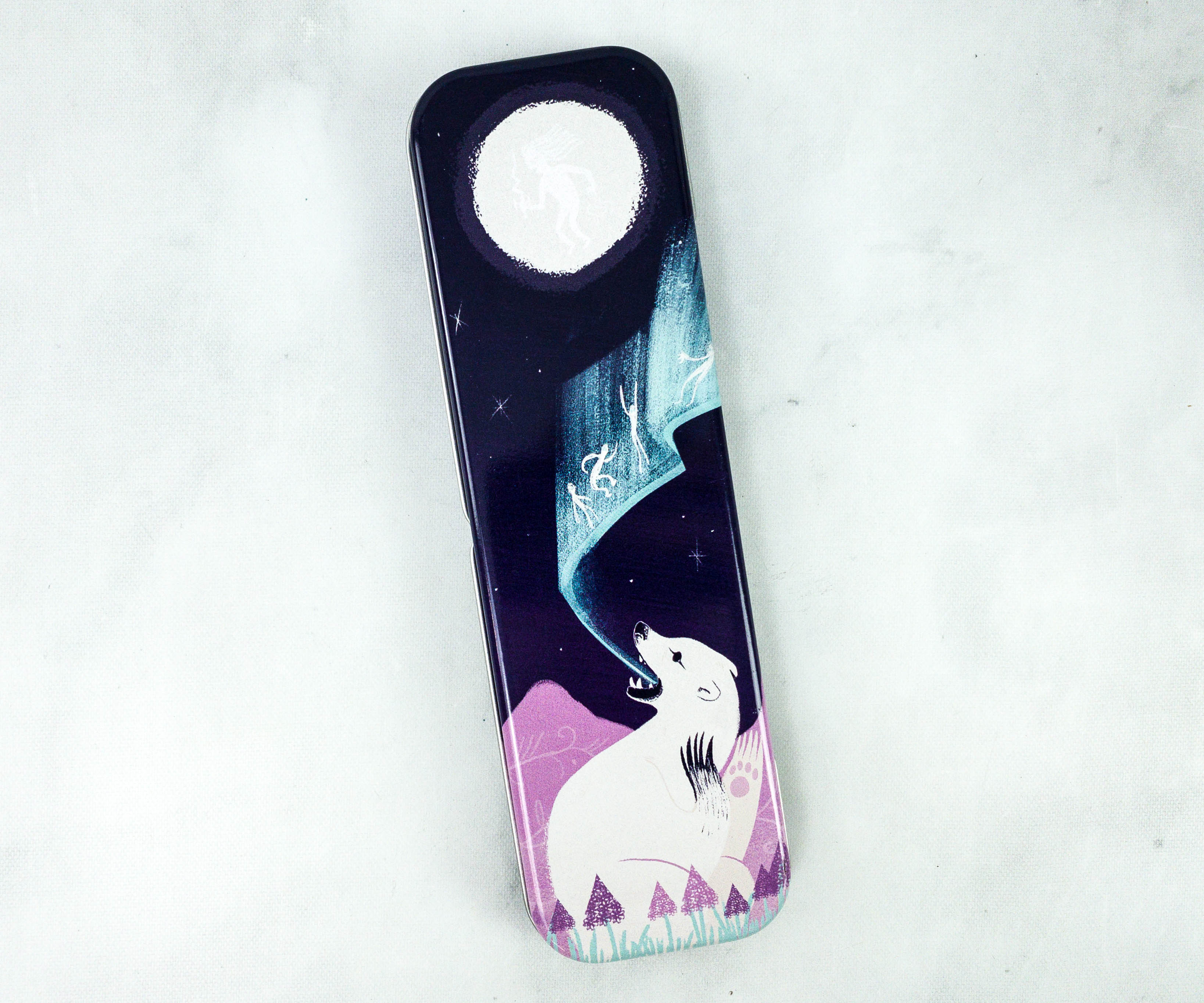 Tin Pencil Case. Who wouldn't love a pencil case with a magical design? The idea to cast this design in the tin case is so awesome and my daughter just loves this!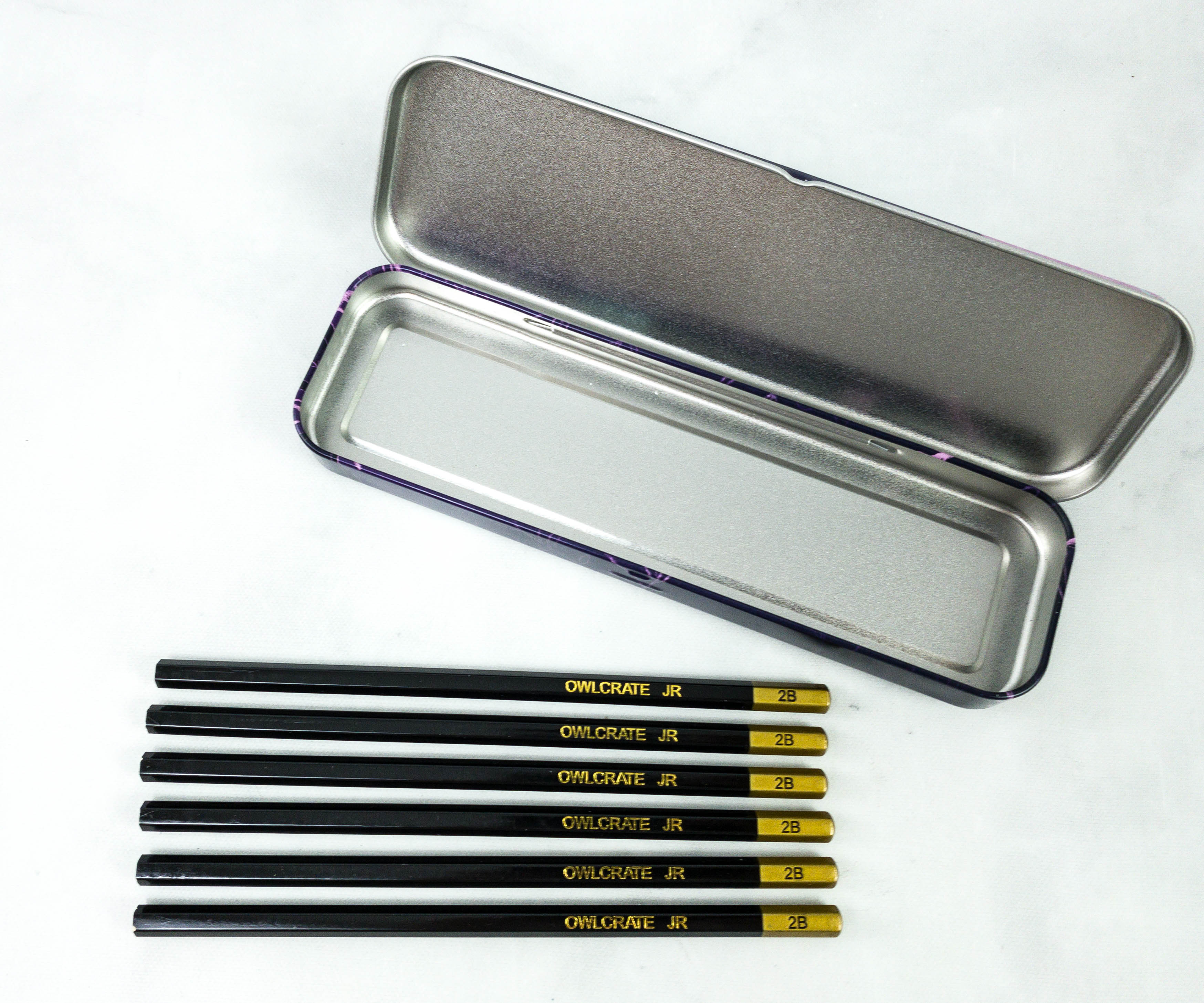 Drawing Pencils. The pencil case also comes with 6 pieces of 2B drawing pencils.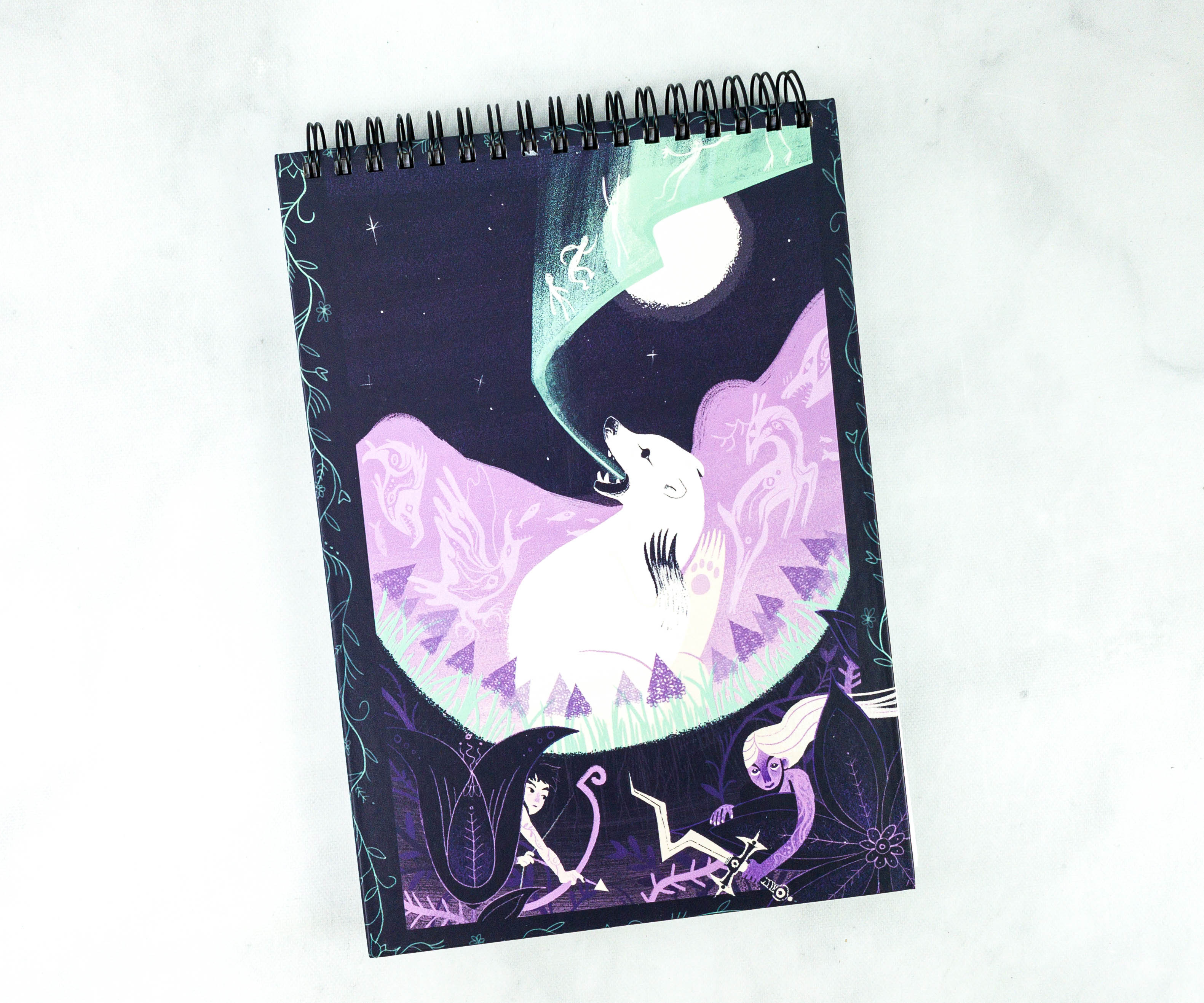 Sketchbook. The box also includes a sketchbook that features a similar design as the pencil case! My daughter likes the colors used on this one. With the tin pencil case and the drawing pencils, sketch time will be super fun!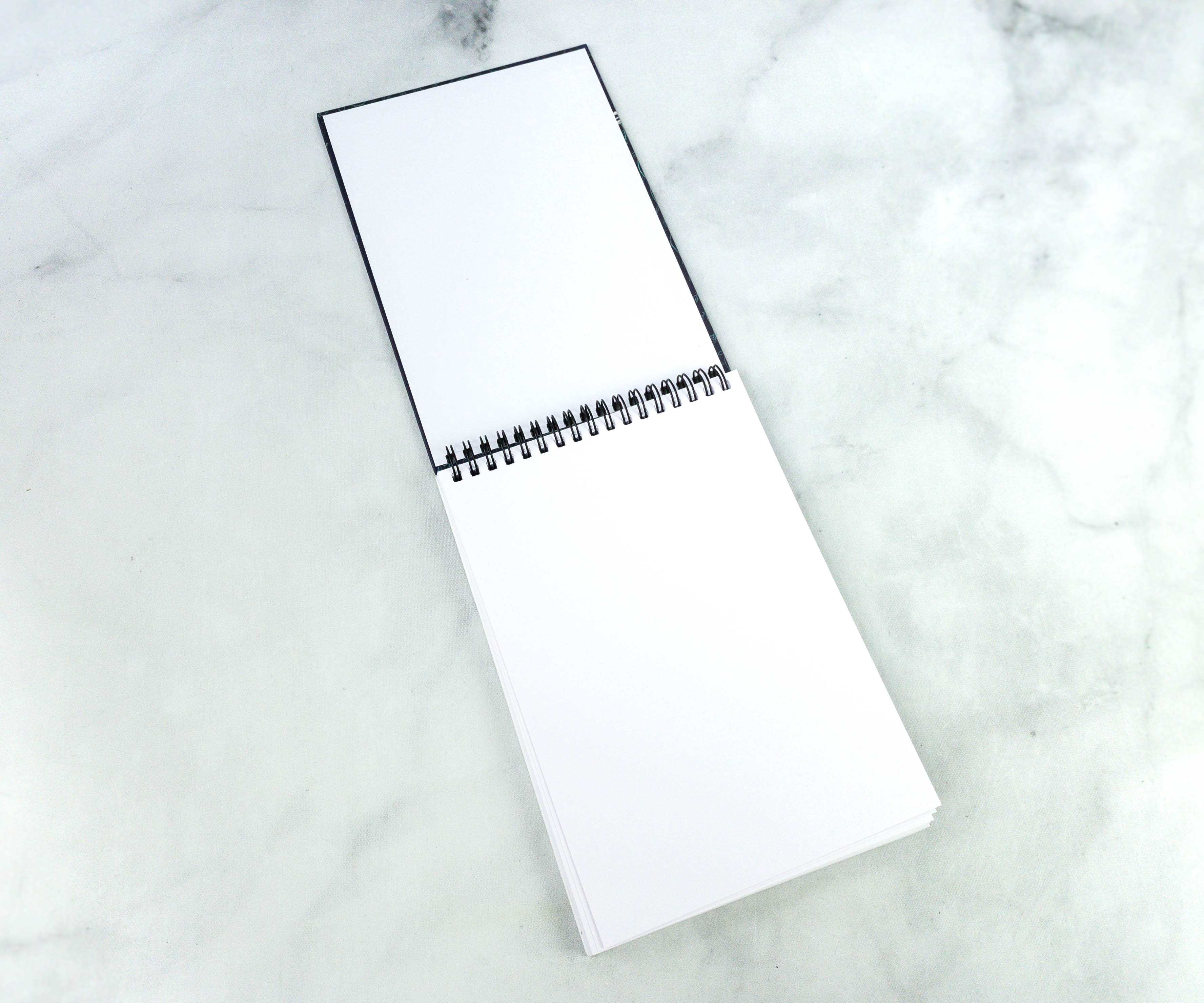 The papers are thick so it's really great to use for sketches.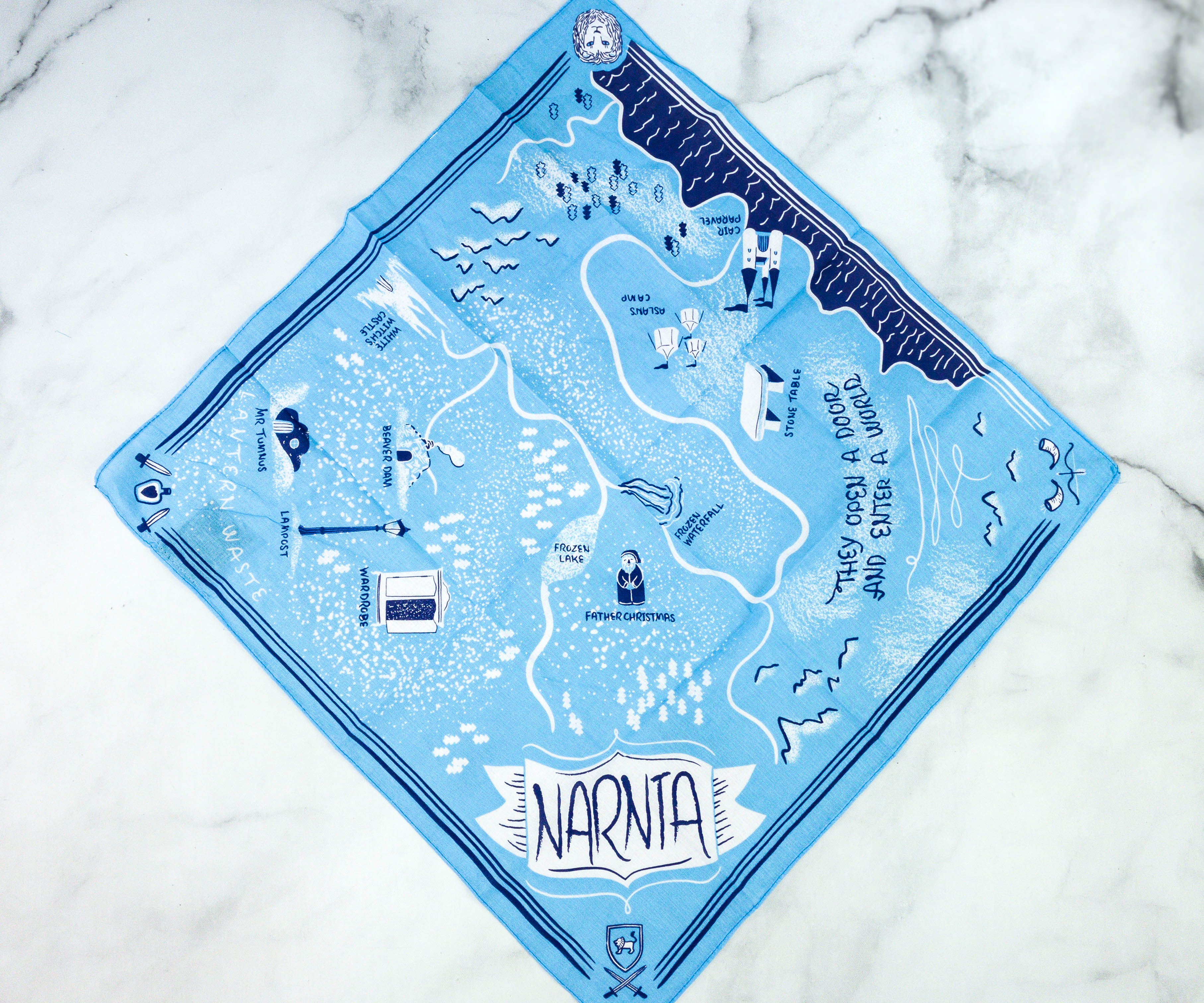 Map Bandana. This map bandana is so cute! It has a light blue base color, with a Narnia map that just looks enchanting.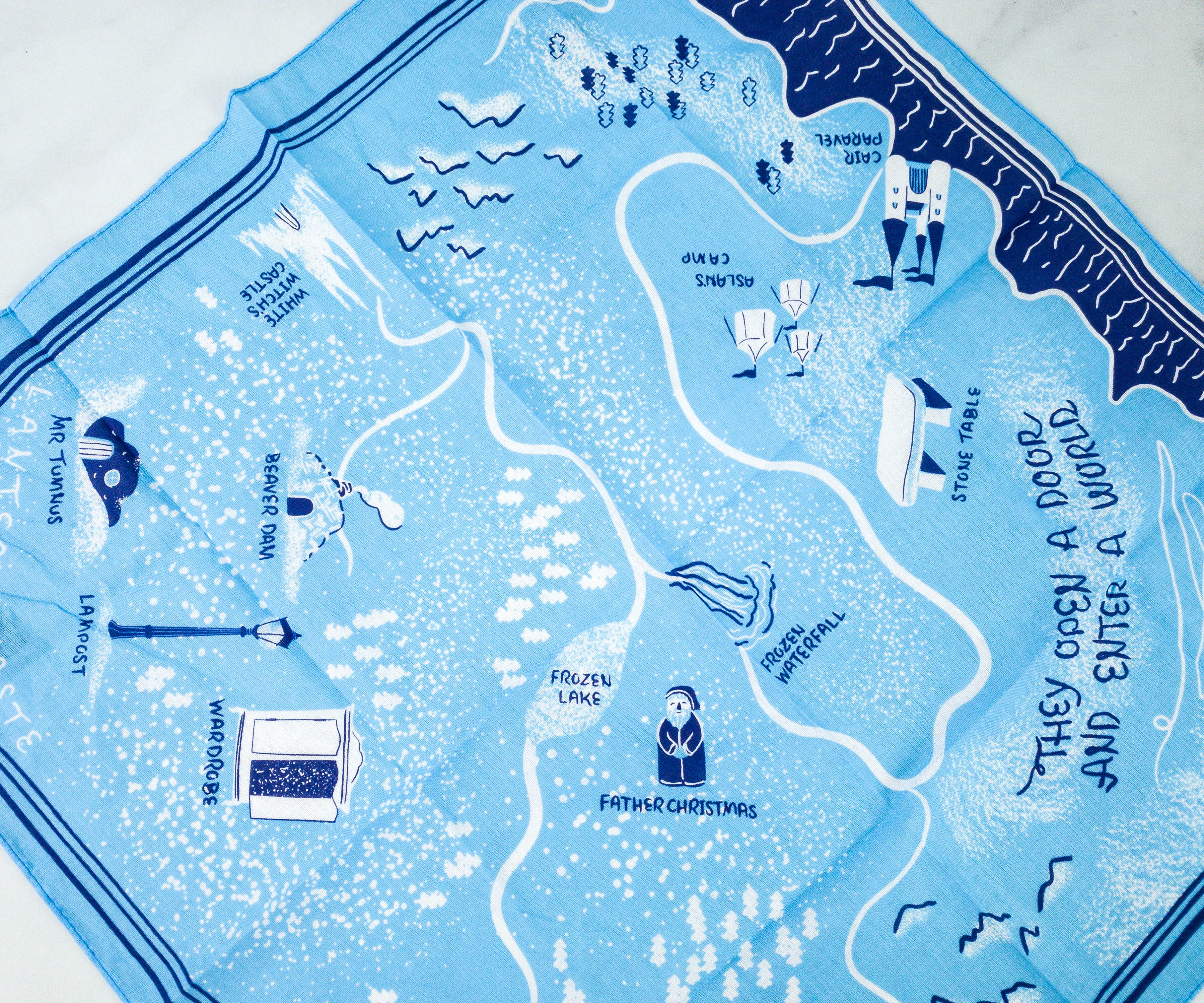 It has important elements printed where you can see the wardrobe, a frozen lake, frozen waterfall, white witch's castle, lampost, and more!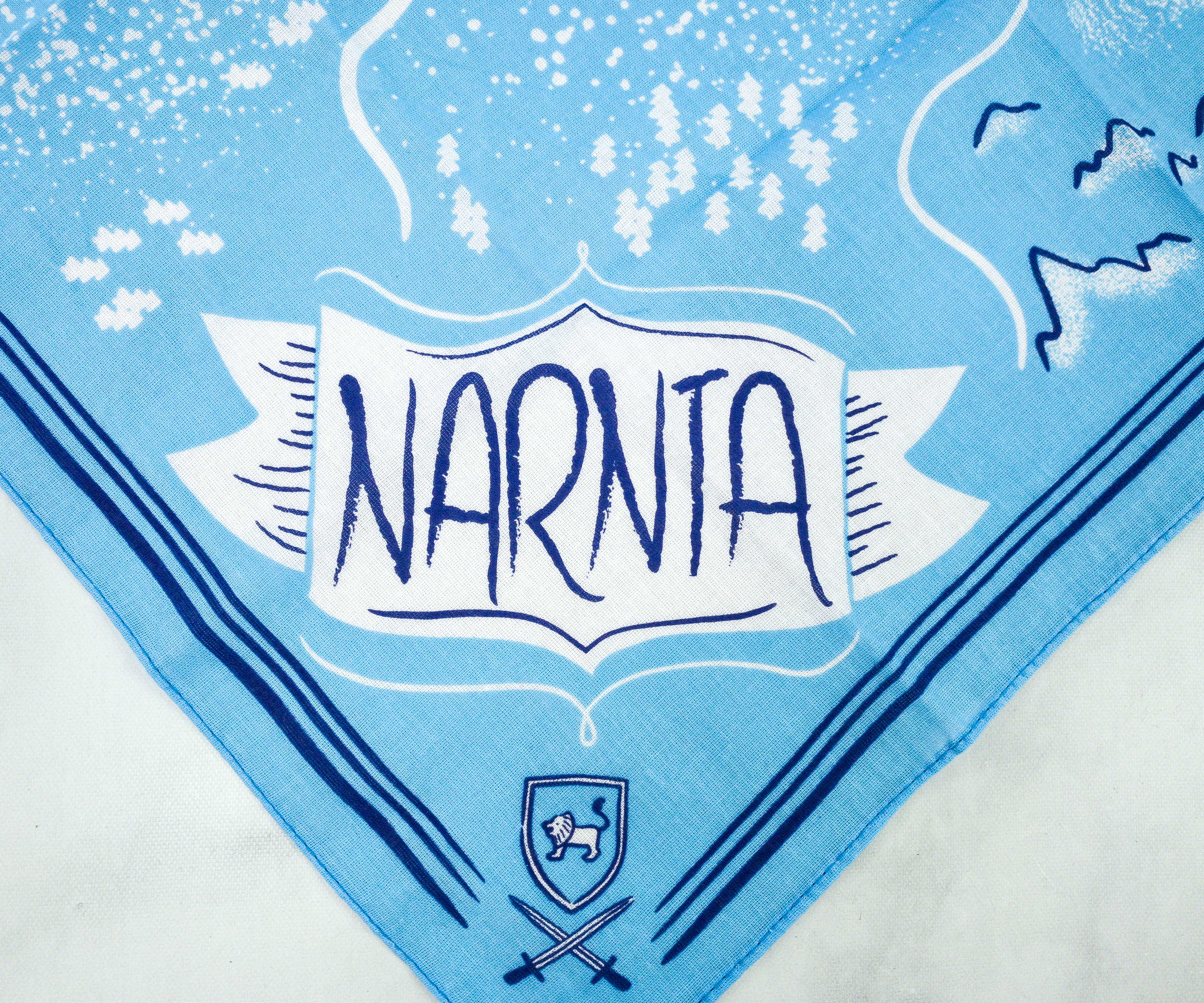 The cloth is lightweight and the print is also high-quality. On one of the corners, the bandana even features the series' name.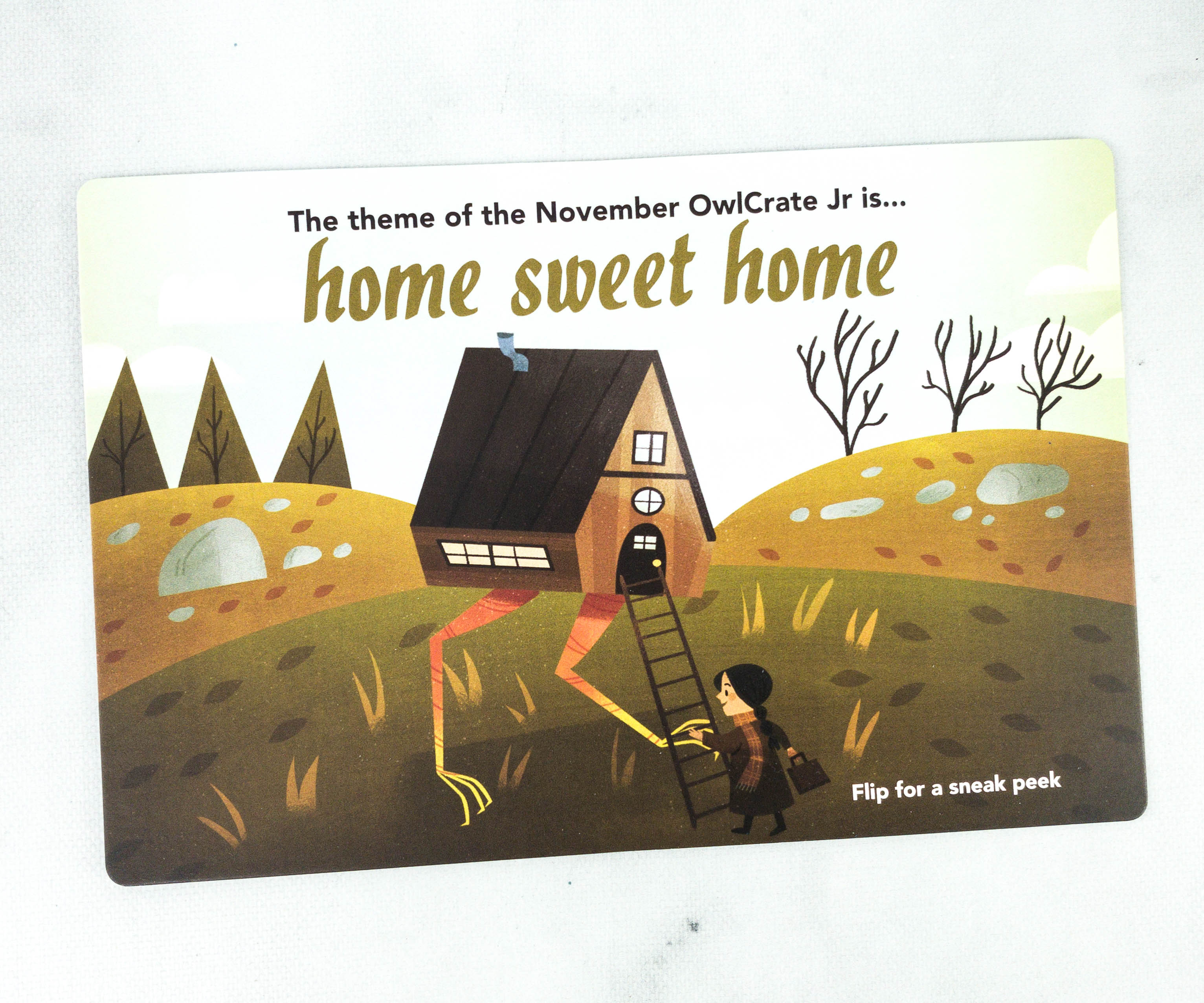 They also included a card that shows a sneak peek for next month. The theme is "Home Sweet Home".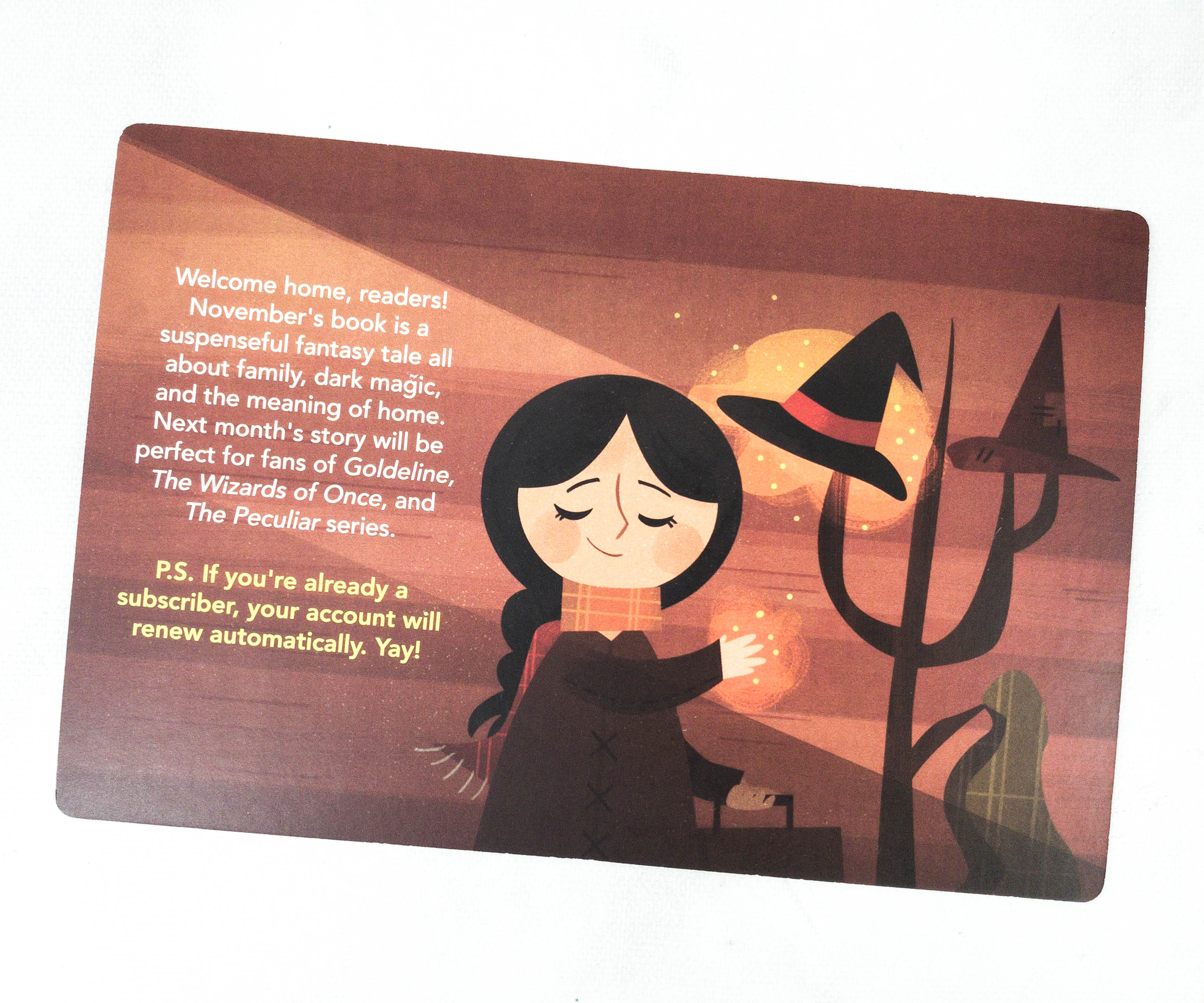 Welcome home, readers! November's book is a suspenseful fantasy tale all about family, dark magic, and the meaning of home. Next month's story will be perfect for fans of Goldeline, The Wizards of Once, and The Peculiar series.
Owl Crate Jr. took my daughter on an epic quest through the book and bookish items in this box! The featured book is really exciting because of the protagonists' mission. It's a quick read, the characters are loveable, plus the overall theme is kid-friendly. Among the bookish items, my daughter's favorite is the tin pencil case! It even included a set of pencils so she can start sketching right away on her new sketchbook, which is also from this box. Overall, this month's box curation is really awesome! Also, the included sneak peek for the next box looks quite promising!
What did you think of the OwlCrate Jr. box this month?