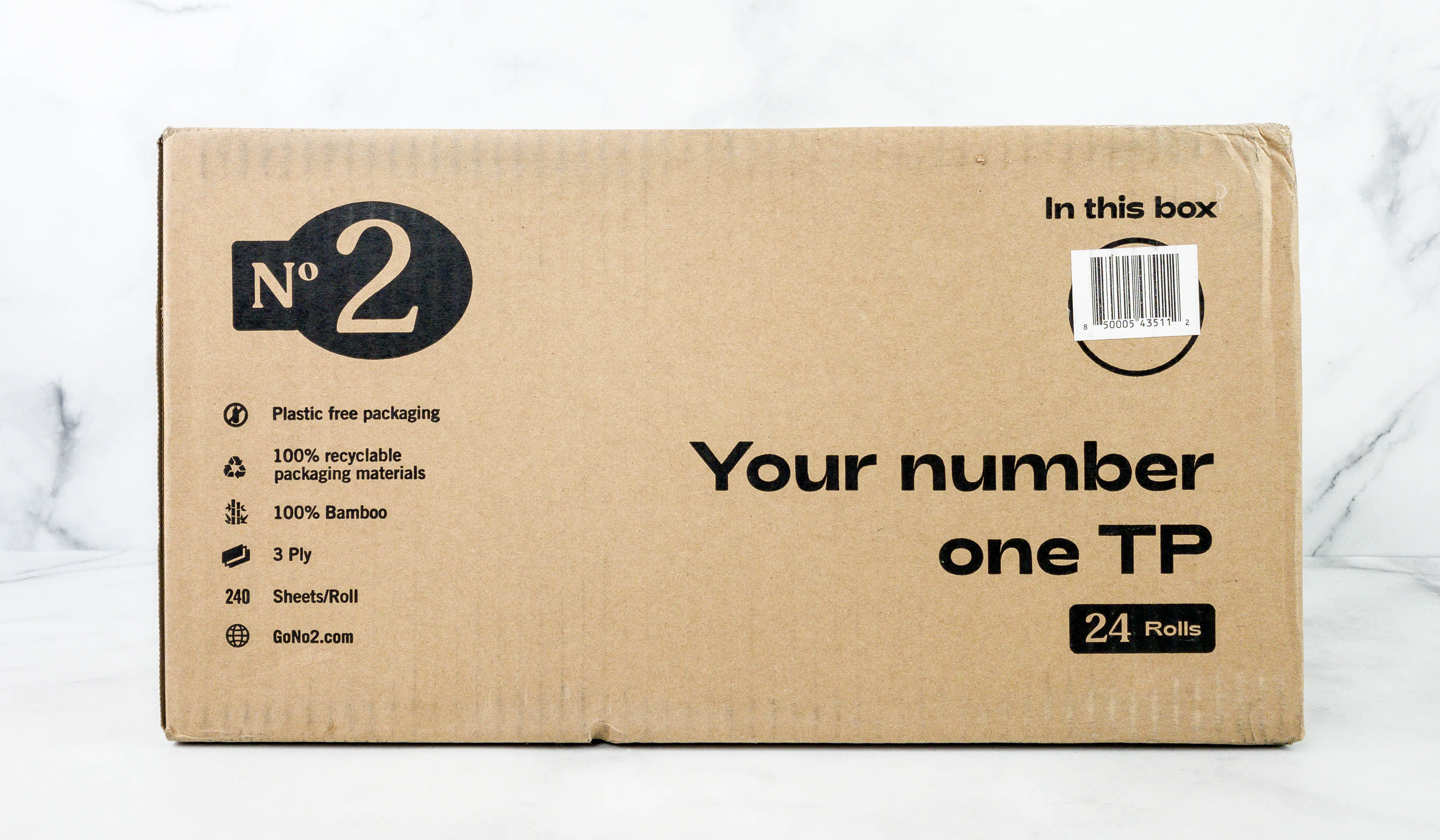 No. 2 makes bamboo toilet paper without any chemicals or toxins. Each TP is wrapped in recycled paper featuring stylish custom designs, including florals, animal prints, and geometric shapes. Currently, they offer a subscription that saves you 5% compared to a one-time purchase + free shipping! You can have the TP delivered on your desired frequency, from a minimum 1 week to a maximum of 12 weeks. The minimum quantity you can purchase for a subscription is 1 carton which contains 8 rolls for $17.50. A carton with 24 rolls is $37 and a carton with 48 rolls is $46.
DEAL: Get 10% off your first subscription box order! Use coupon code HELLOSUB10.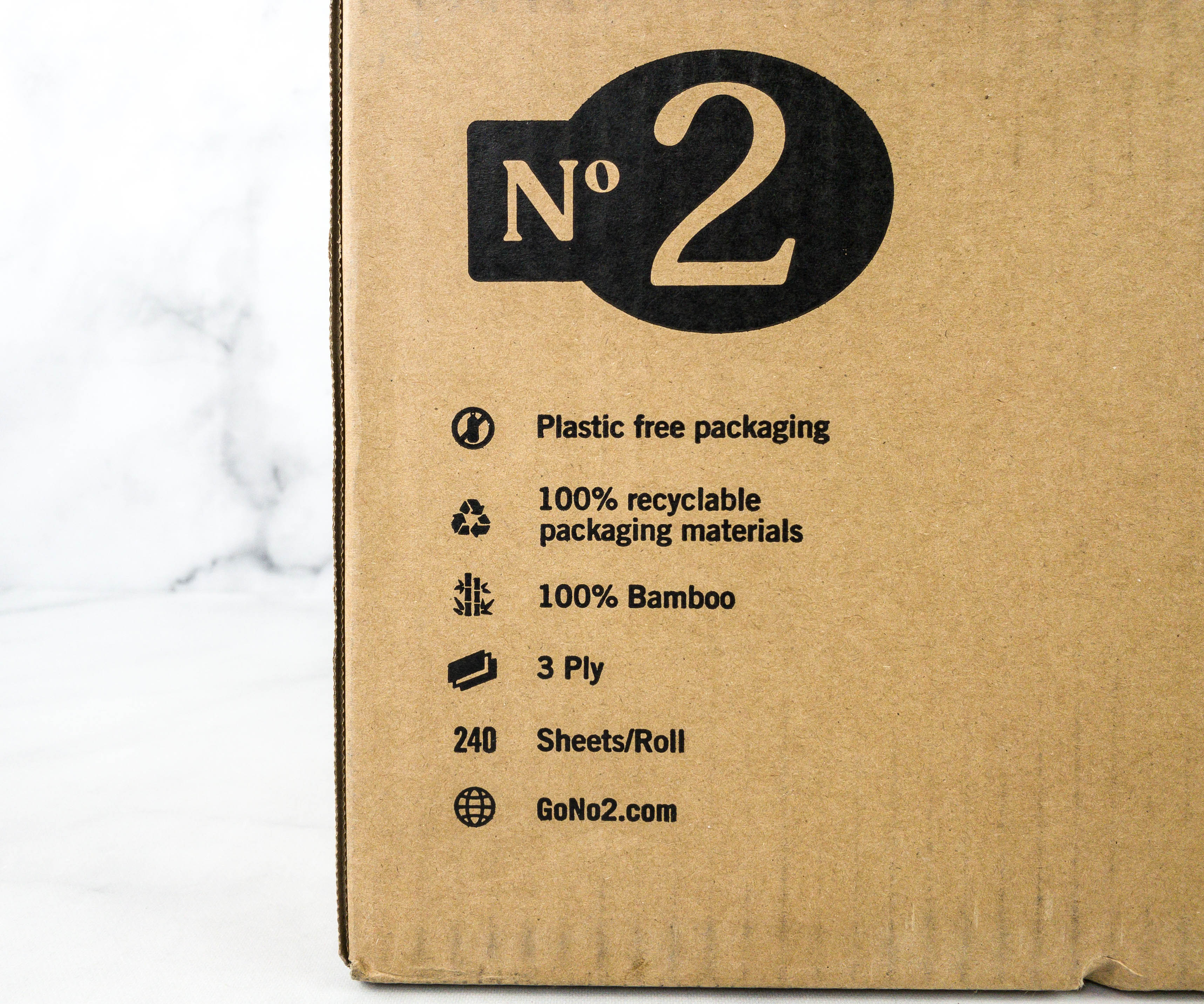 The box arrived in excellent condition.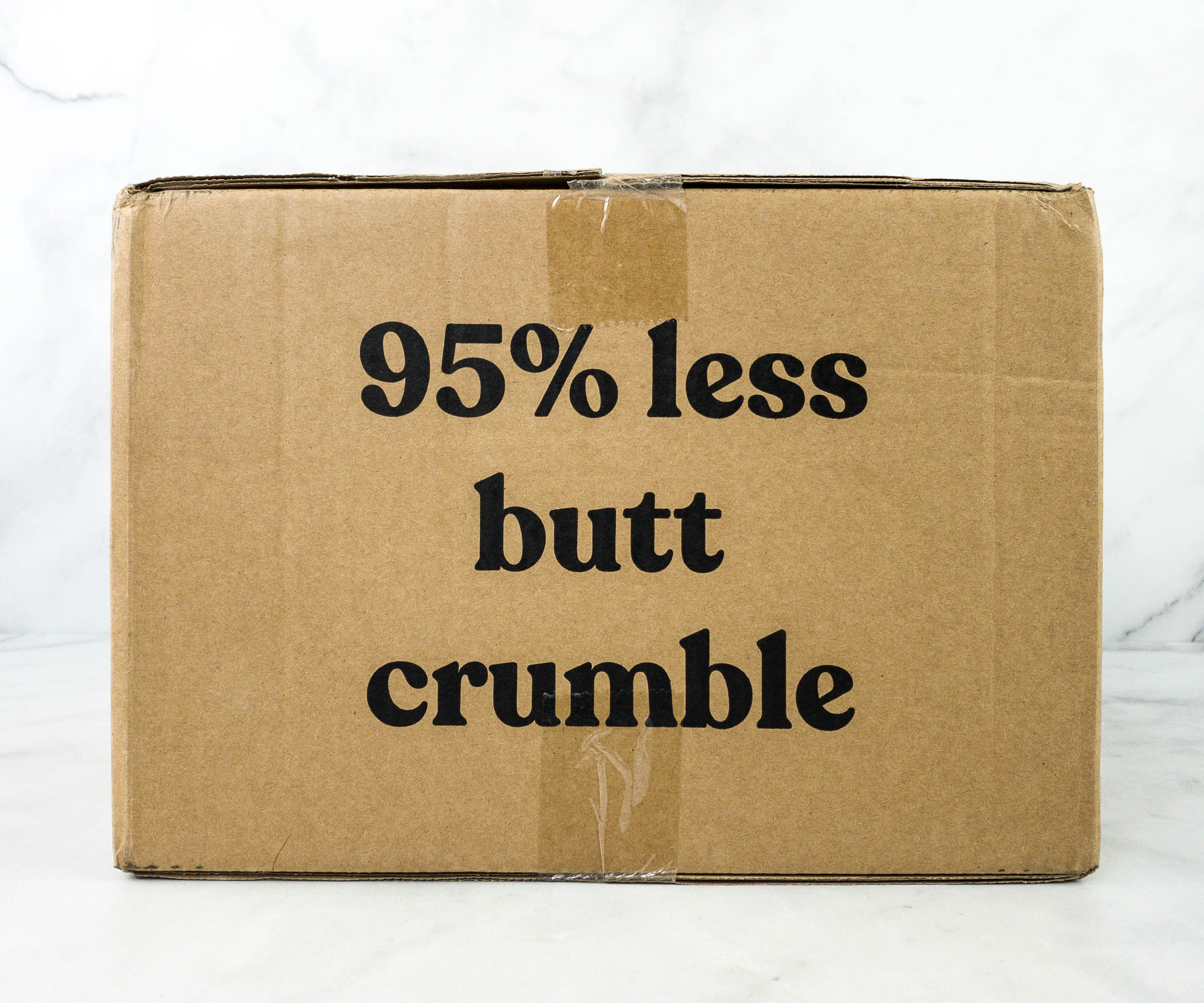 This bamboo toilet paper promises less residue compared to regular TPs!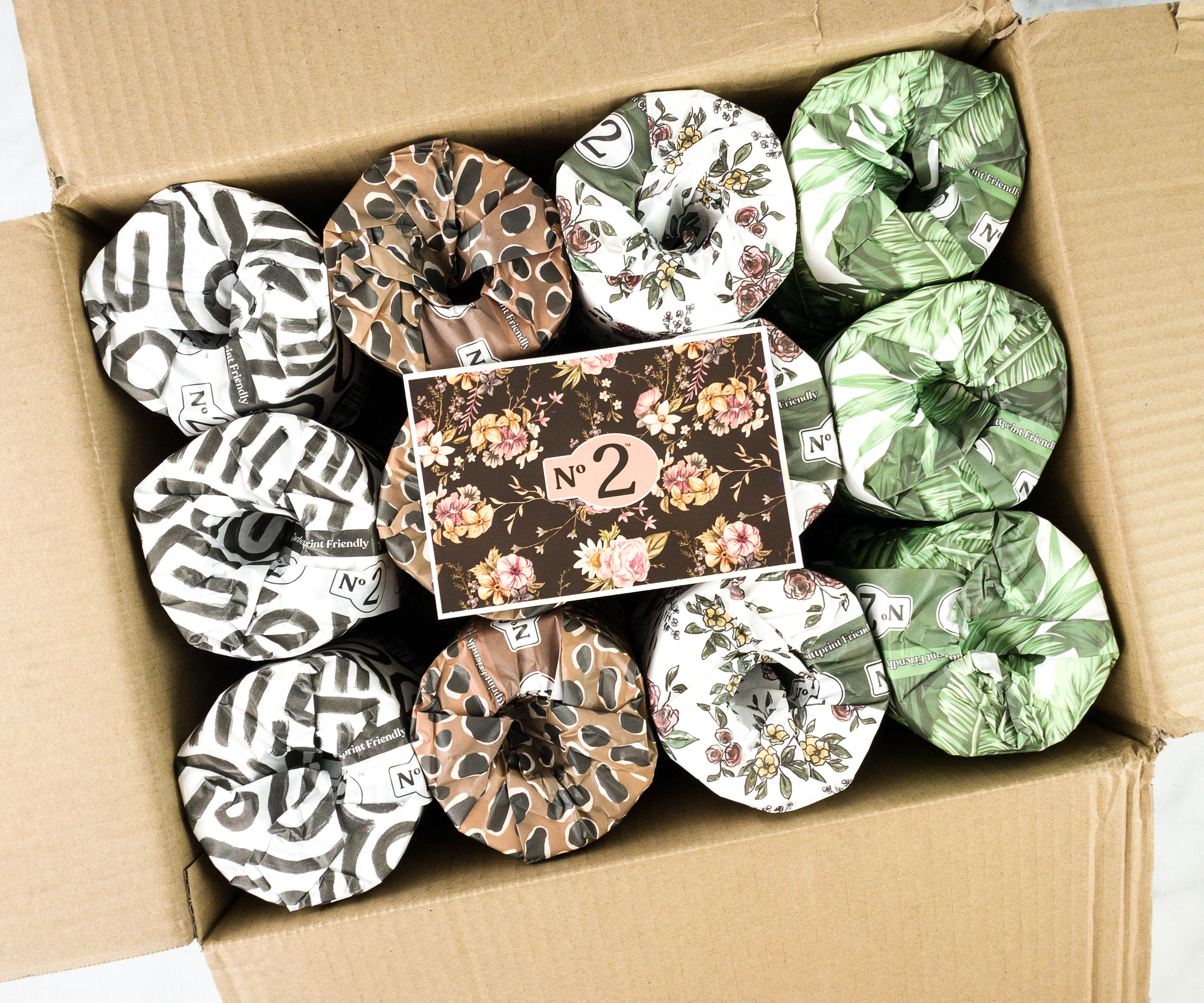 There's a card on top of the TPs.
The box is filled to the brim!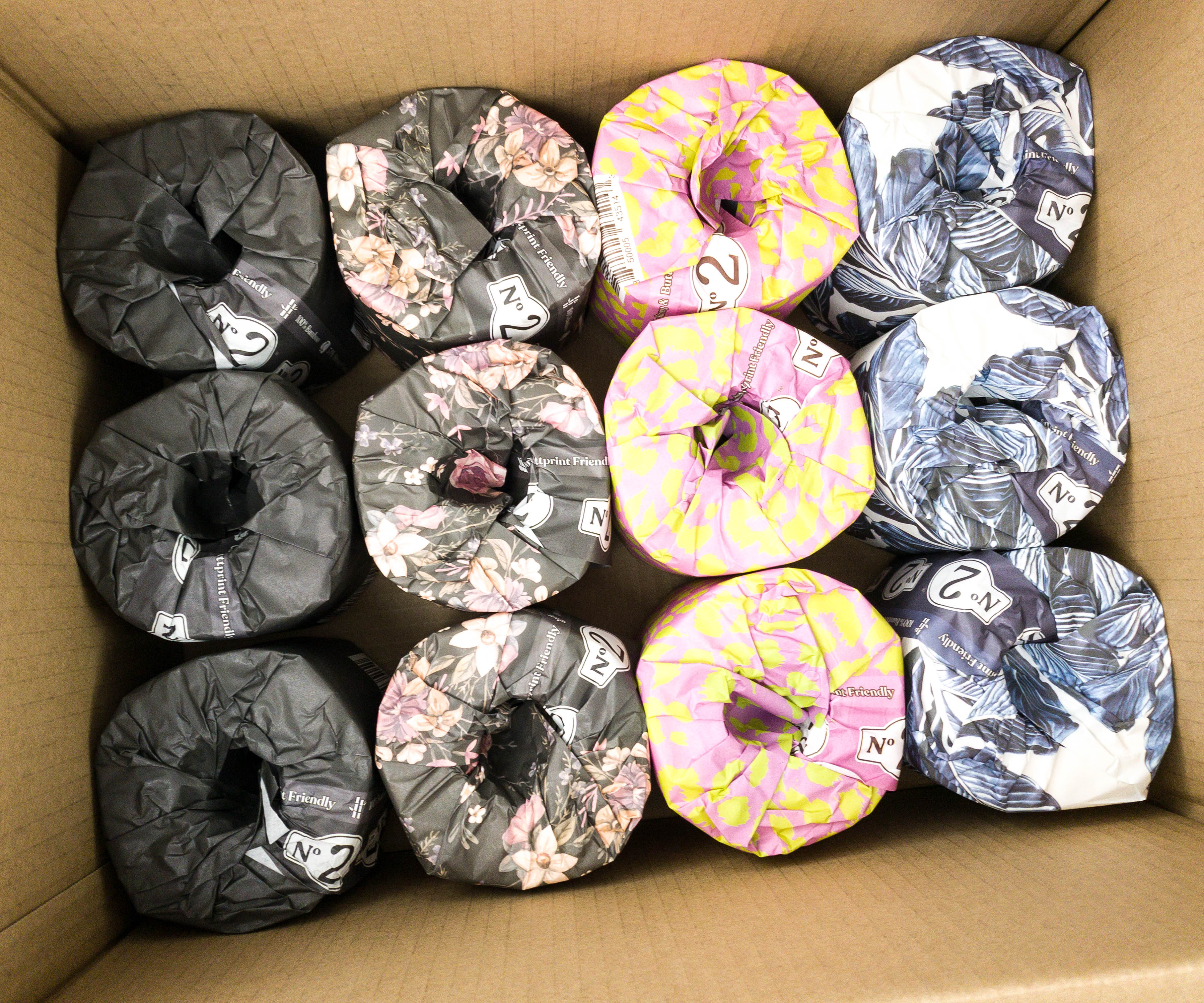 I'm loving the patterns already!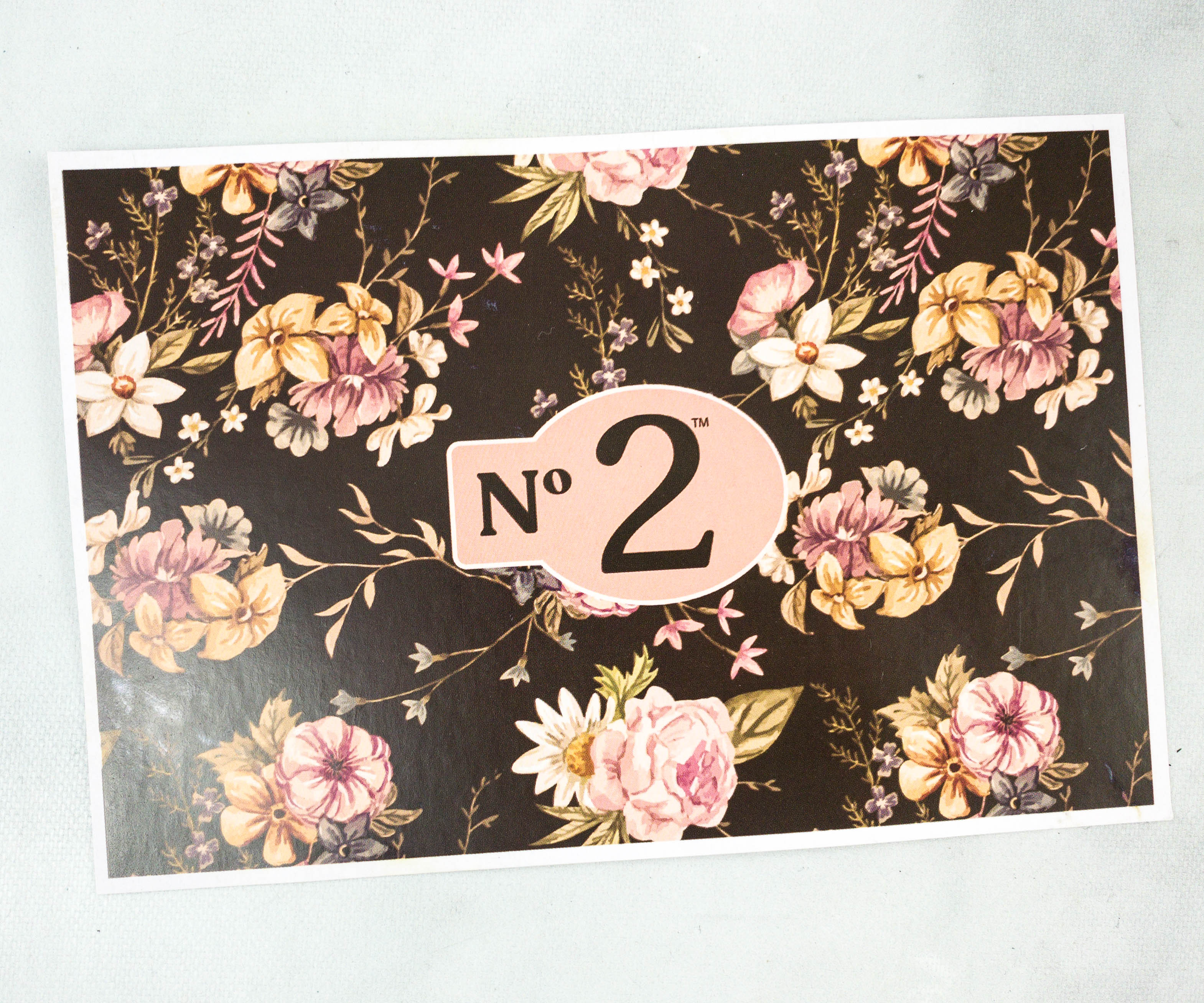 The card features a floral design with the brand name in the middle.
At the back, there's more information about No.2 bamboo toilet paper.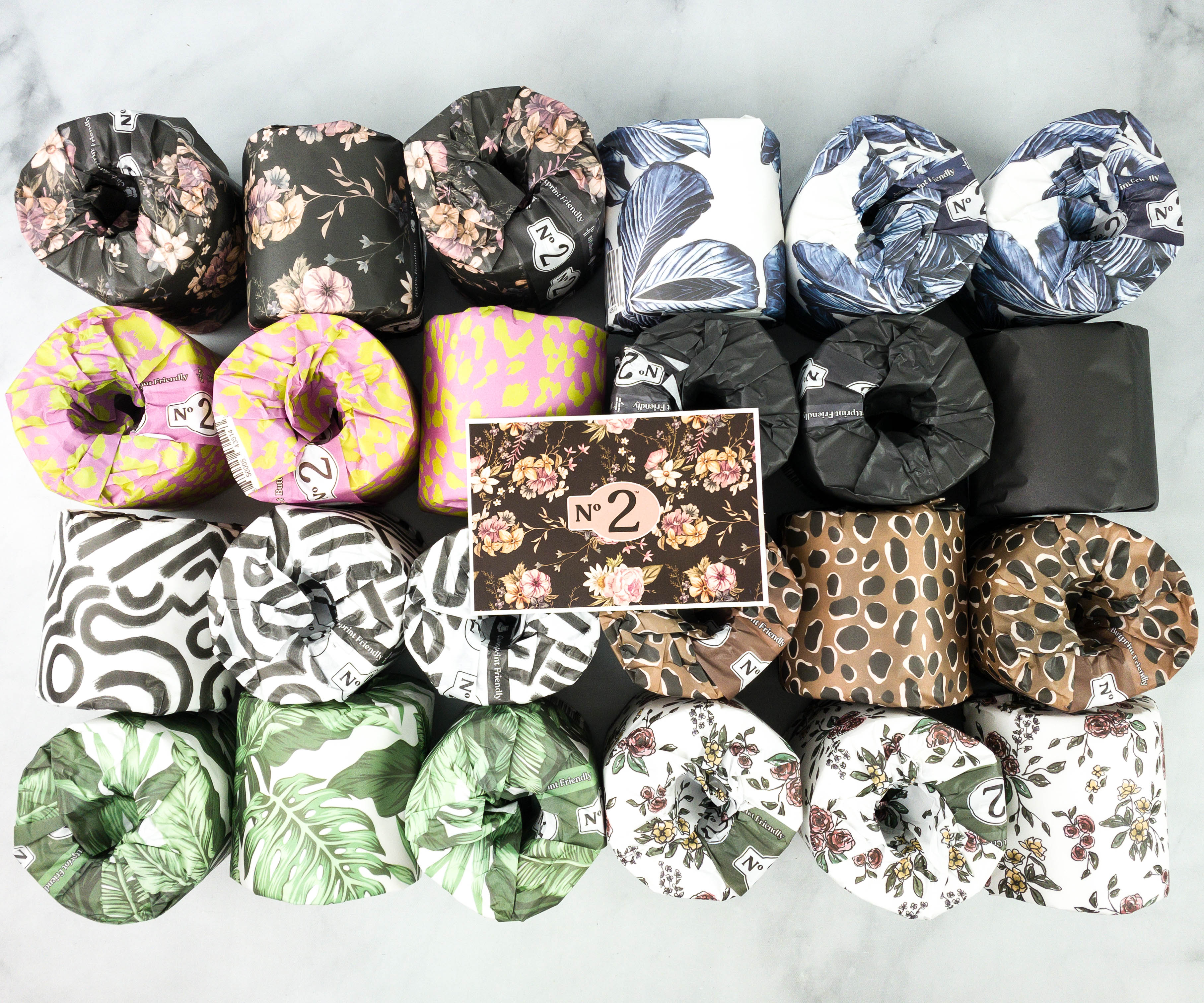 Everything in my box!
Each roll is neatly tucked inside these patterned wrapping papers.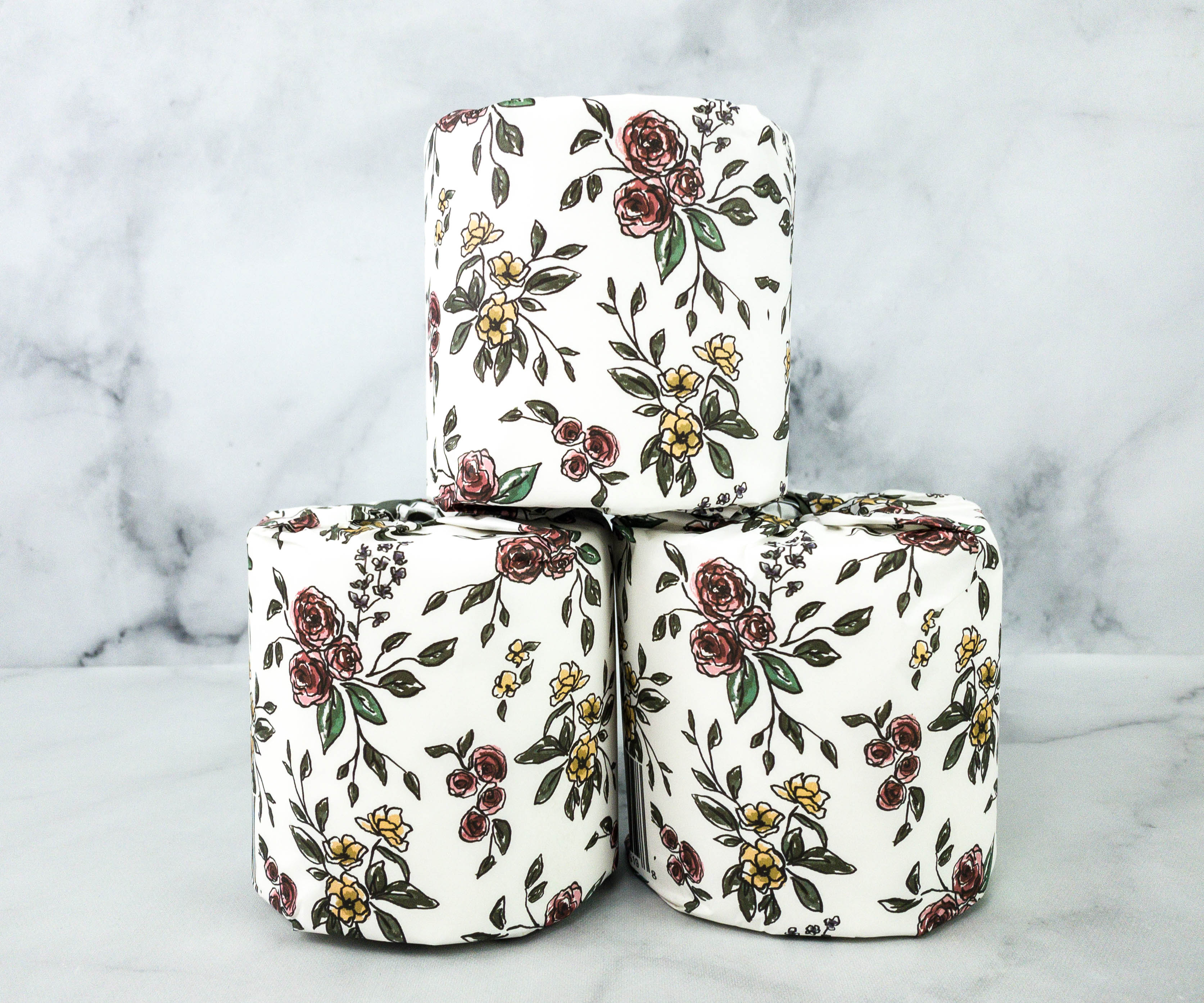 The wrapper designs and patterns are printed using soy ink!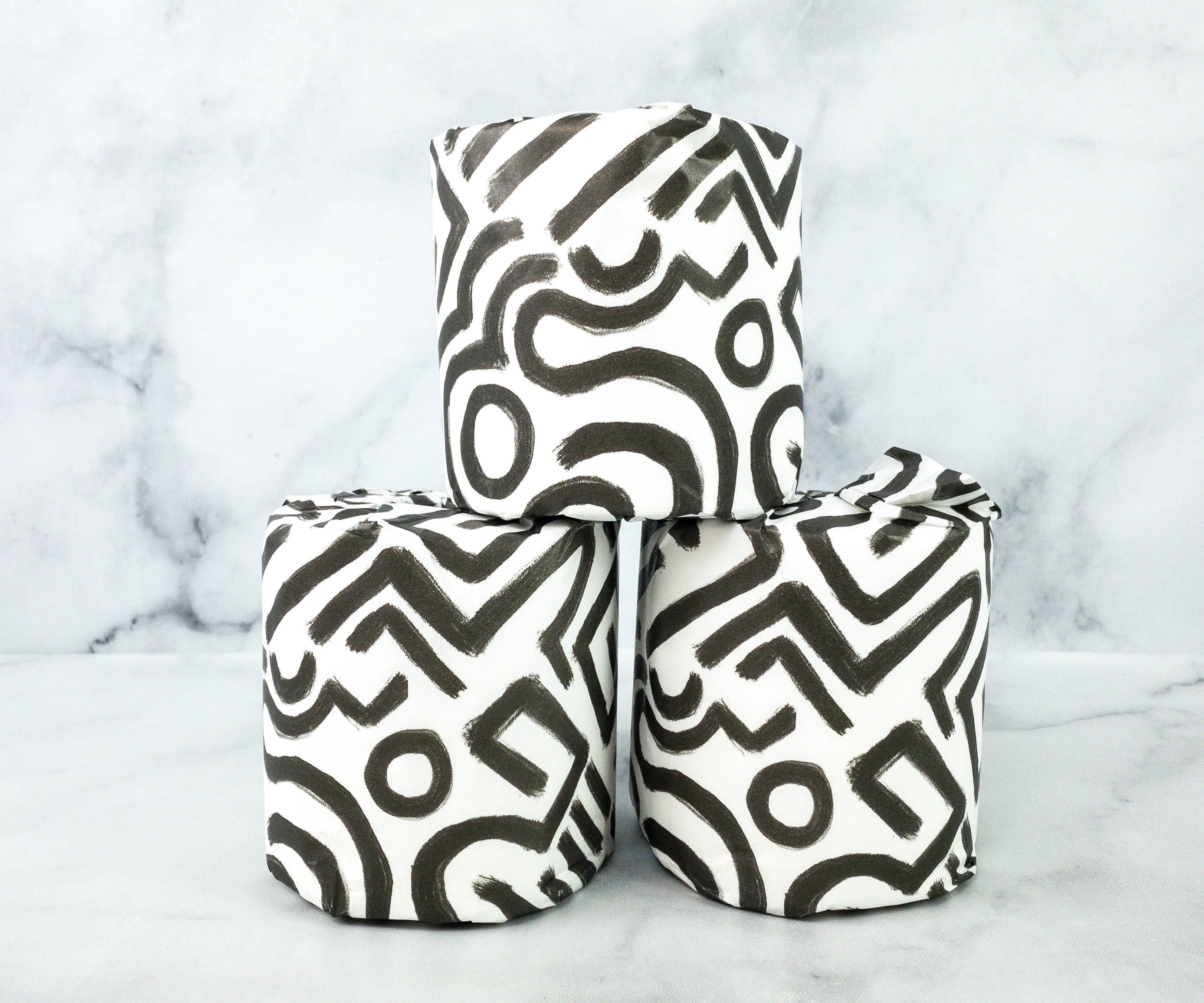 Compared to others, printing with soy ink has a number of environmental benefits including reducing air pollution by minimizing toxic emissions.
I love how cute the designs are! My favorite are the ones featuring leaves and floral patterns.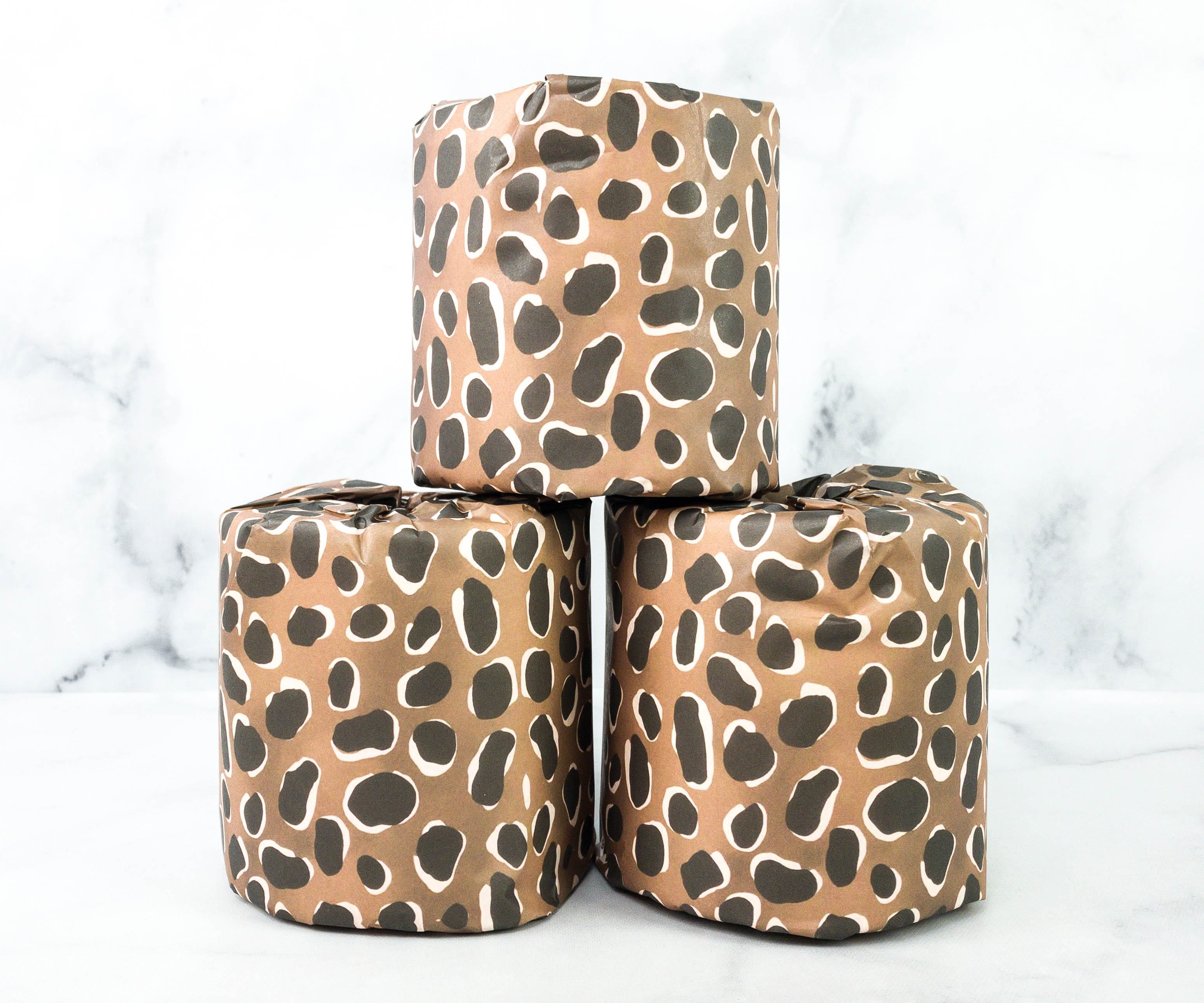 There are also wrappers featuring animal prints!
Of course, there are also plain ones.
With these beautiful wrapper designs, each roll makes an aesthetically pleasing display for the bathroom. I don't need to stuff them inside the cabinet anymore!
The vibrant patterns and designs add a dash of fun to my bathroom!
Just look at all of them stacked together! They are super cute, you won't even think they're toilet papers!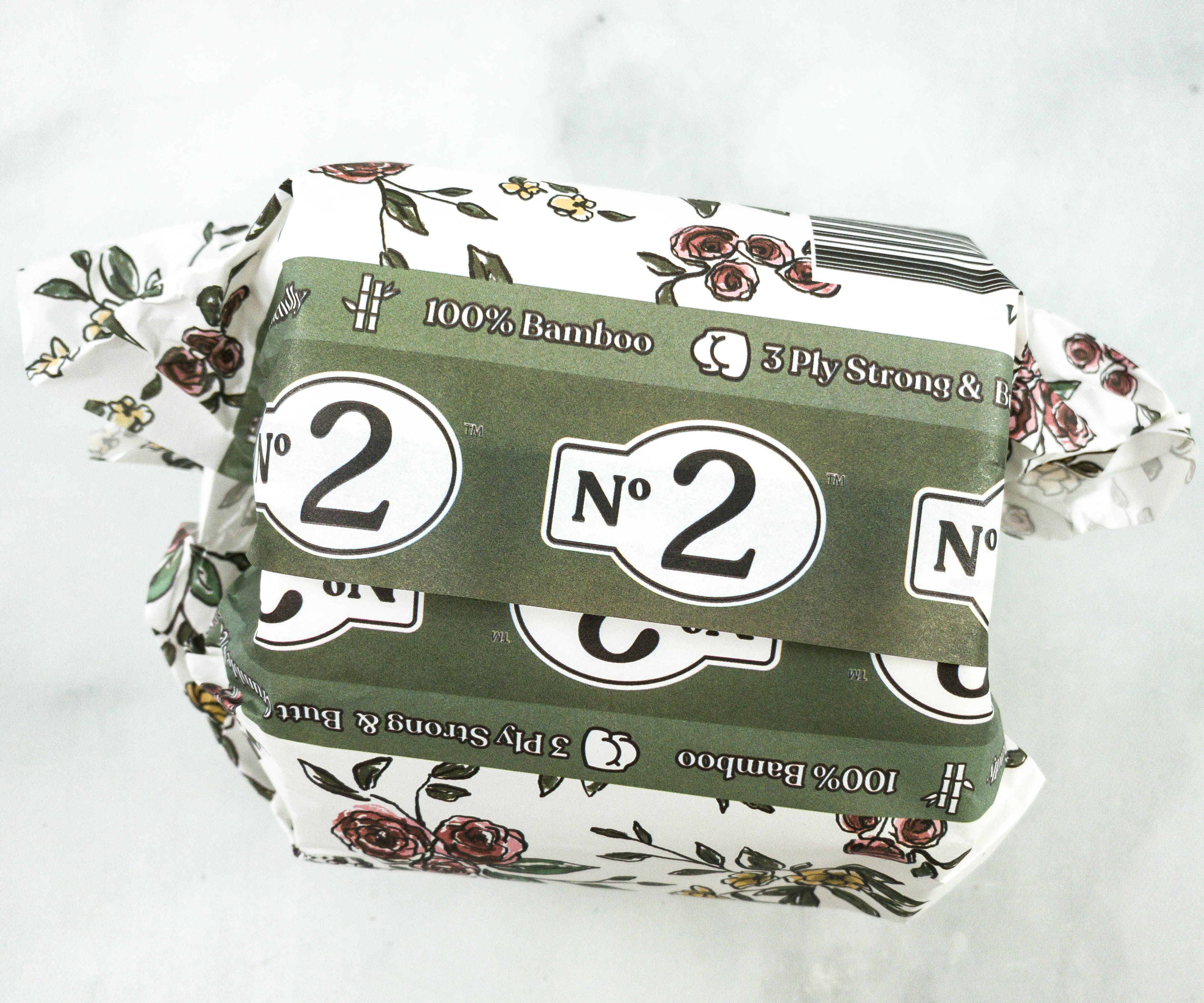 The wrapper is super easy to remove as well. They didn't use any tape to seal the toilet paper.
I like the quality of the toilet paper. It's thick and it doesn't melt off easily when it comes into contact with water, and it's not linty.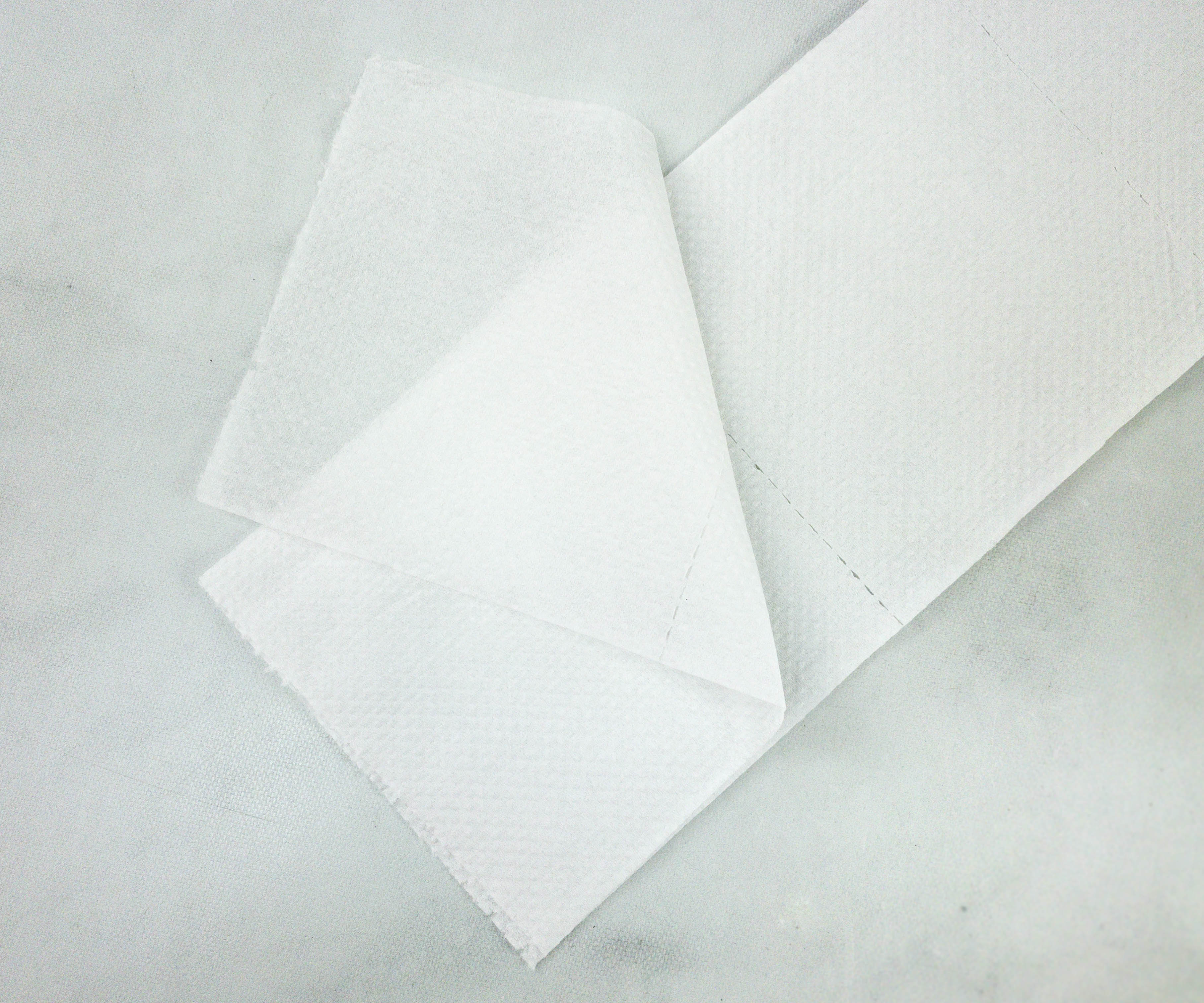 The tissue paper is made with 100% bamboo which is a highly renewable source that grows quickly and needs less space, meaning it is more sustainable. Aside from that, it is also softer compared to others.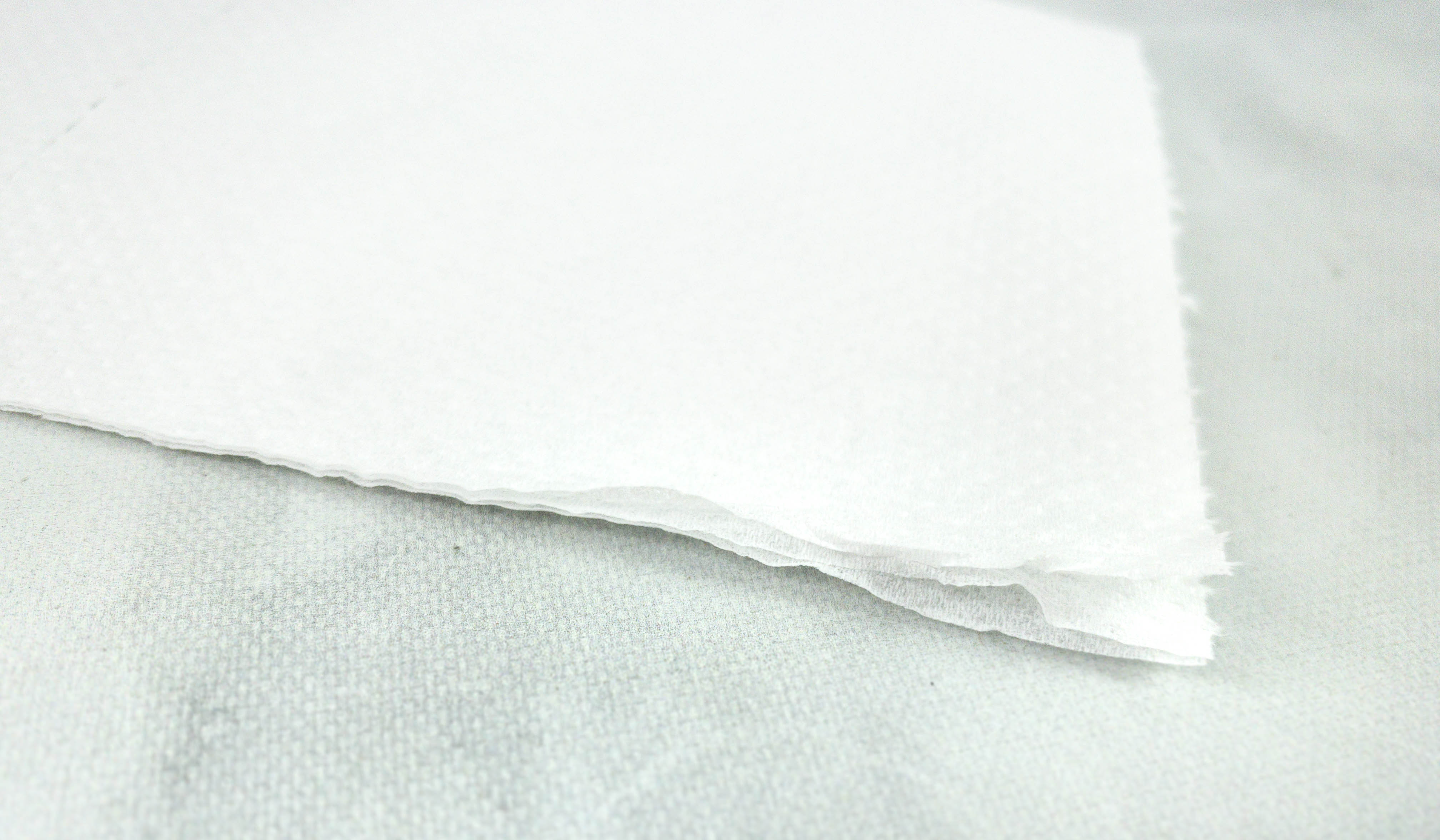 Each roll has 3 layers so it's thicker and more absorbent. You get the job done with less amount of tissue needed!
Each roll is biodegradable and they're all clog and septic safe. They're also unscented and free from BPA.
I like this toilet paper because it's such a delight to use. It feels smooth and silky, and true to its claims, doesn't leave butt crumbles!
This bamboo toilet paper is a game-changer! The patterns and designs of the wrappers so beautiful, you can have them on display. Plus, the quality of the toilet paper itself is so good! It's thick and sturdy and each wipe is smooth. I also love that these are eco-friendly and sustainable, that's always a plus in my book. With this toilet paper subscription, refreshing my stock is easy and convenient. The recurring plan ensures that I always have enough rolls at home, and what's great is that they even offer a discount for subscriptions! I claimed these for "my" bathroom!
What do you think of No.2 Bamboo Toilet Paper?