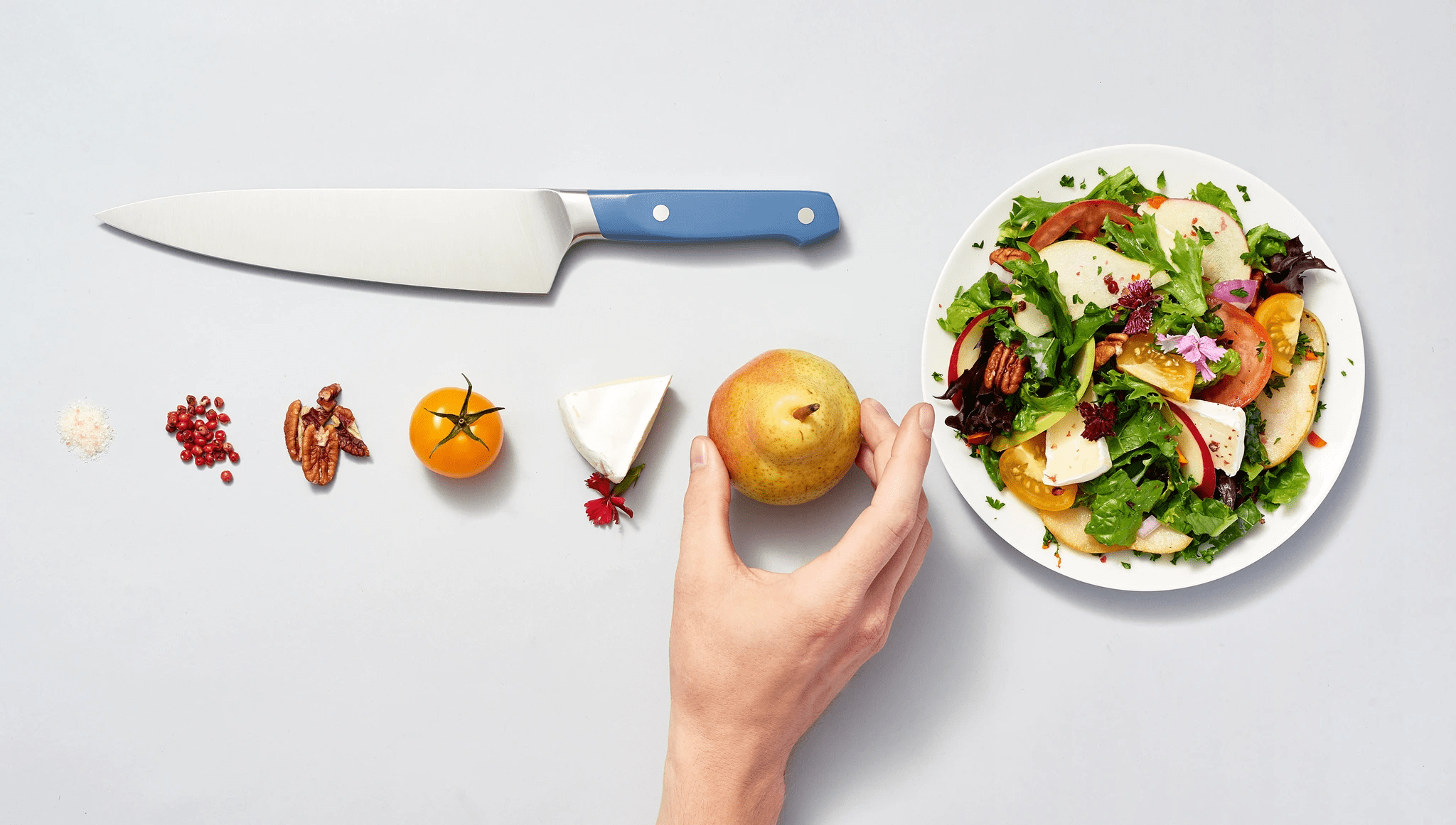 Misen's Black Friday deal is here!
Better Tools For Better Cooking! Thoughtful Design. Quality Materials. Honest Price.
Get 25% off SITEWIDE! Just use this link to shop and use the coupon code FEAST at checkout. Ends 11/30.
Here are some of Misen's products:
In addition to their knives, Misen offers cookware sets and bundles – a kitchen in a box!
About Misen:
Our name comes from 'mise en place' — a culinary term that means "to put in place." Chefs use the term to describe the process of setting up their stations before service. Misen is an ode to mise en place; better cooking through proper preparation with quality tools.

We founded Misen to help people cook better, and before a single sketch was made, measurement taken or material considered, we bonded over the idea of what great cooking means to us. While we tip our hat to the dedicated molecular gastronomist, to us, great cooking boils down to something much less complicated: delicious, fresh ingredients, prepared with a few simple techniques using quality tools.

Our mission is to inspire and enable great cooking, and to us well-made tools are absolutely essential to that. From perfect golden sears with a quality pan, to beautifully sliced vegetables with a sharp knife, we believe that better tools make for better cooking, and better meals. So whether you're cooking a dinner party for 12, or a quiet meal at home alone, we hope Misen can help you make your cooking better, starting with an amazing knife at an honest price.
What do you think of Misen?