mintMONGOOSE is a monthly subscription box containing 3 carefully selected jewelry pieces, delivered to your mailbox! There are two tiers to choose from: mintMONGOOSE is $15.99 a month for 3 pieces of jewelry; mintMONGOOSE BLACK is $22.99 a month for 4 pieces of jewelry plus 2 accessories. Both subscriptions come with a free gift every 3 months and both can be customized to your color preference: Silver, Gold, Rose Gold, or Surprise Me!
At mintMONGOOSE, we believe the jewelry you wear should mean something. That's why our CEO pulls inspiration from the simple life she lives with her kiddos + customer inspiration to craft meaningful sets. We deliver exclusive pieces you can't find anywhere else, delivered right to your door — a delightfully affordable and convenient solution to the costly and time-consuming store-bought alternative.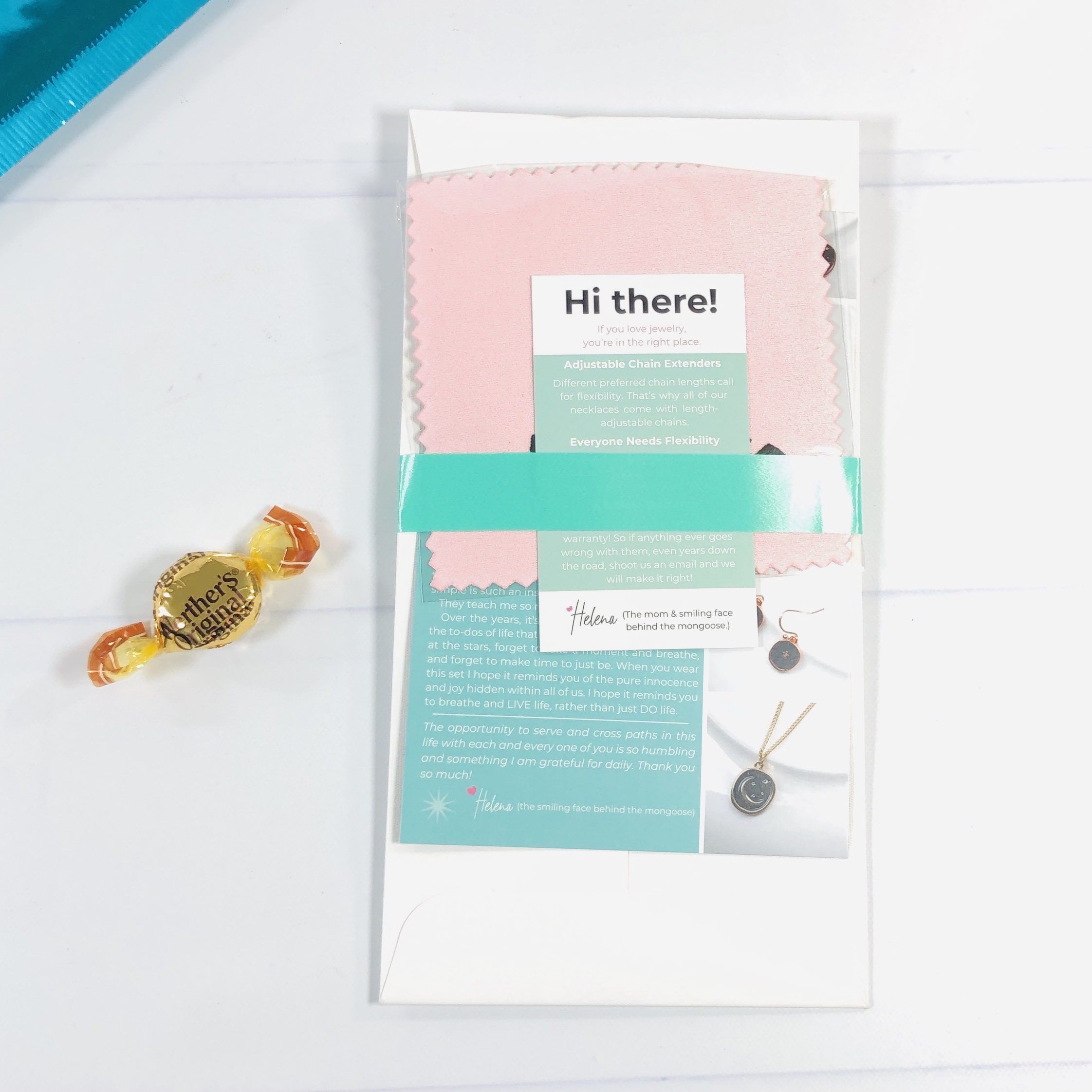 Inside I found a sturdy packing envelope and a candy. I am reviewing the original level.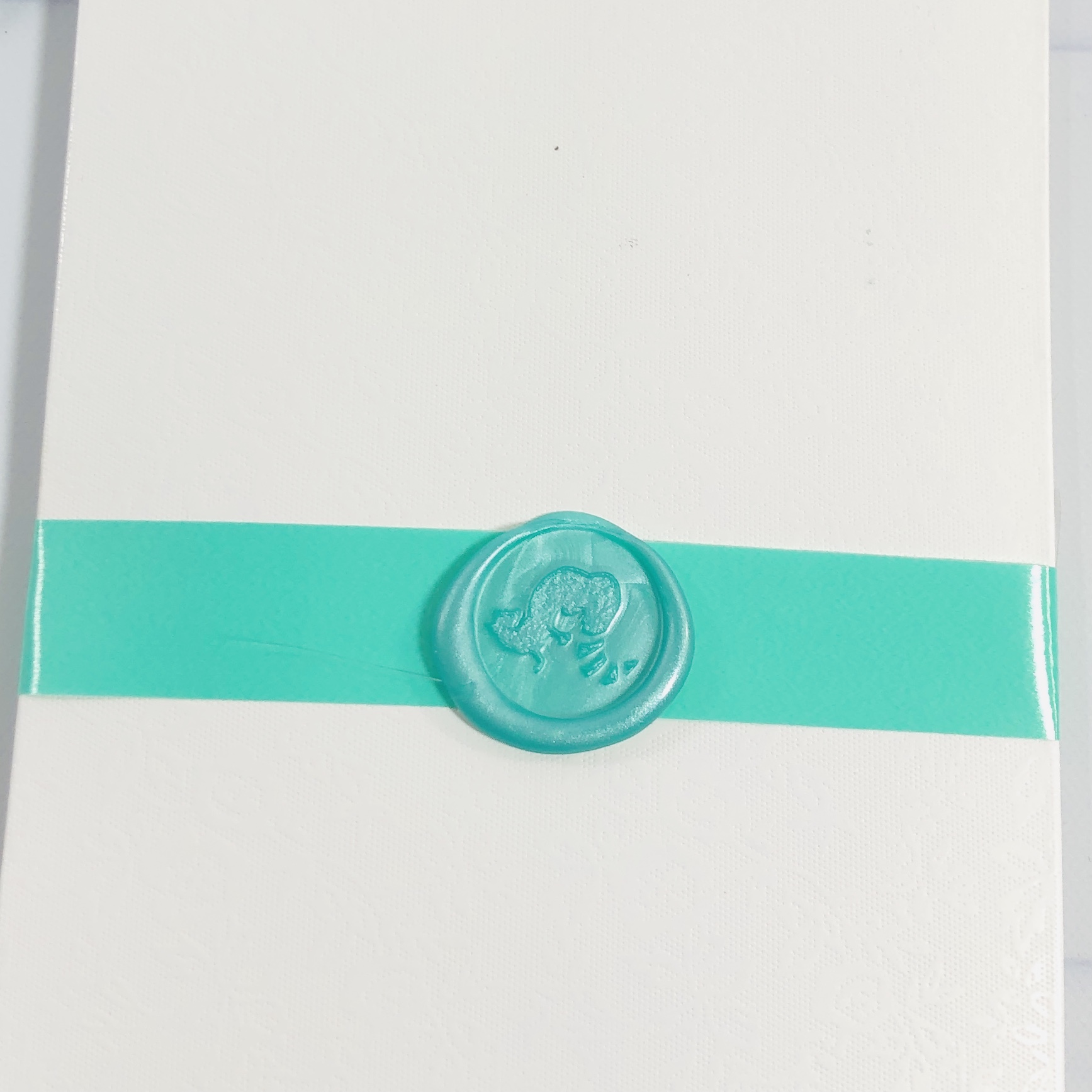 The packing envelope had a ribbon that was sealed with wax. It has a mongoose in the middle!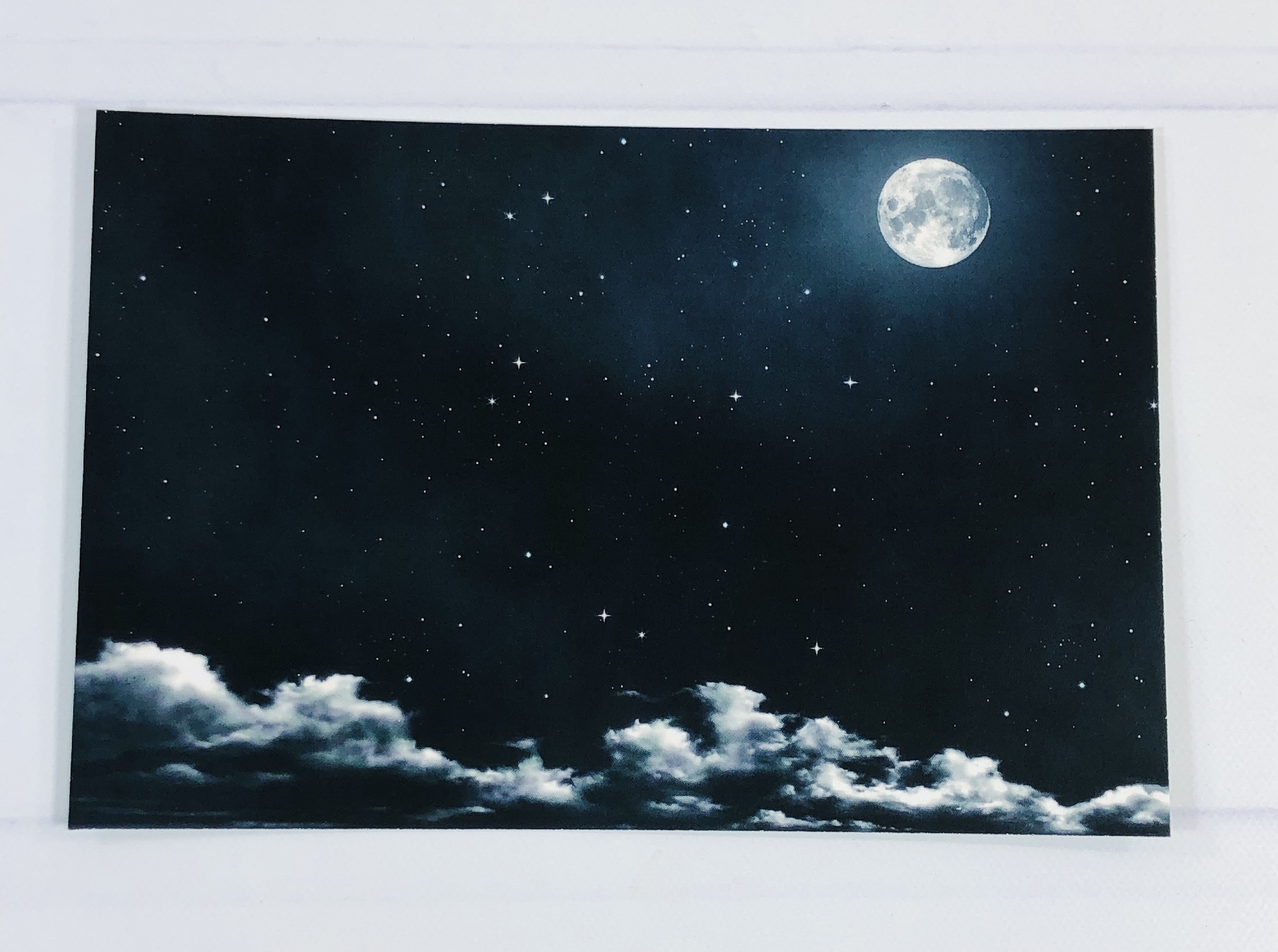 I found a postcard-sized insert with a view of the moon and stars, which are the inspiration for this month's collection. The card will sit on my desk as a mini artwork.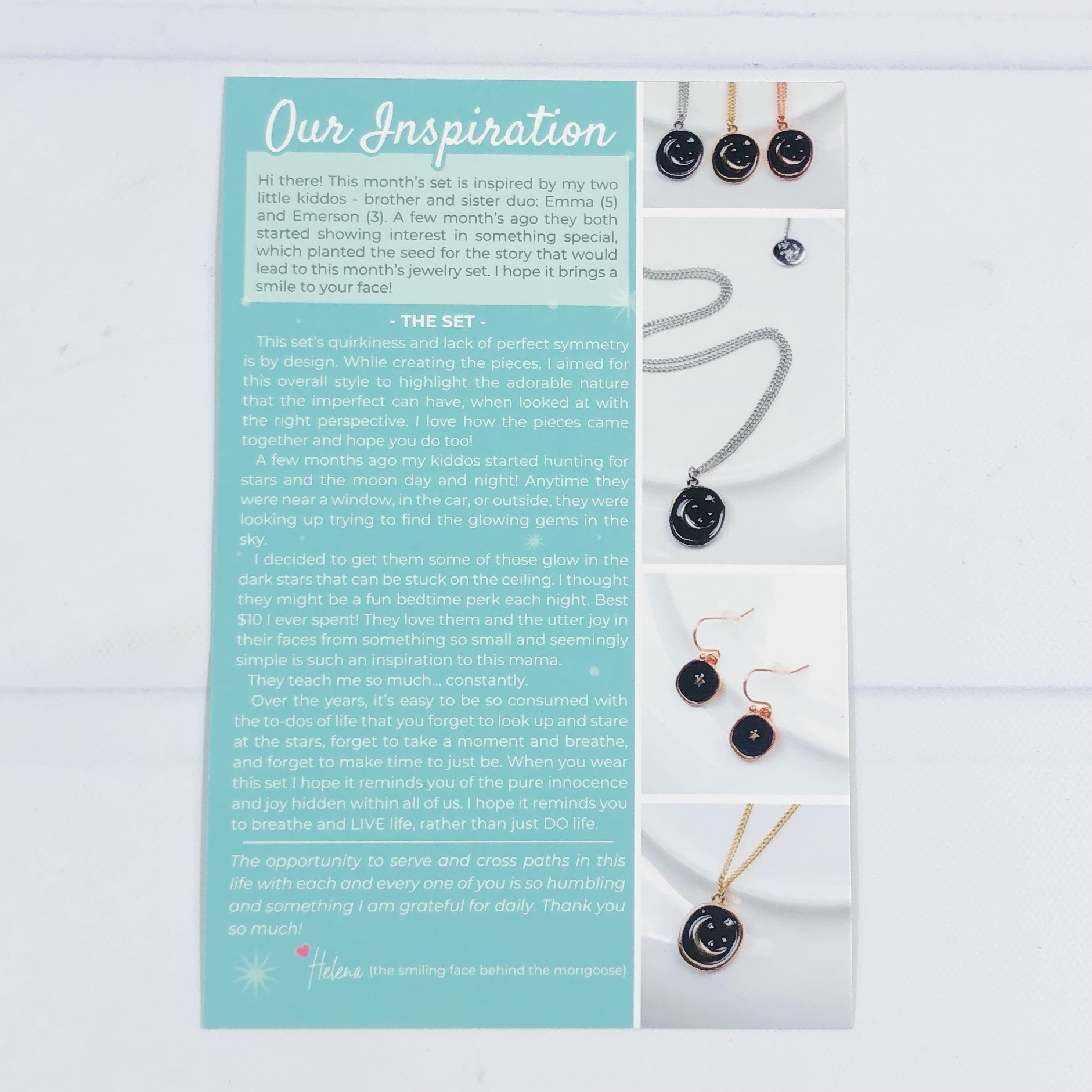 The back of the card discussed the inspiration for this month's products.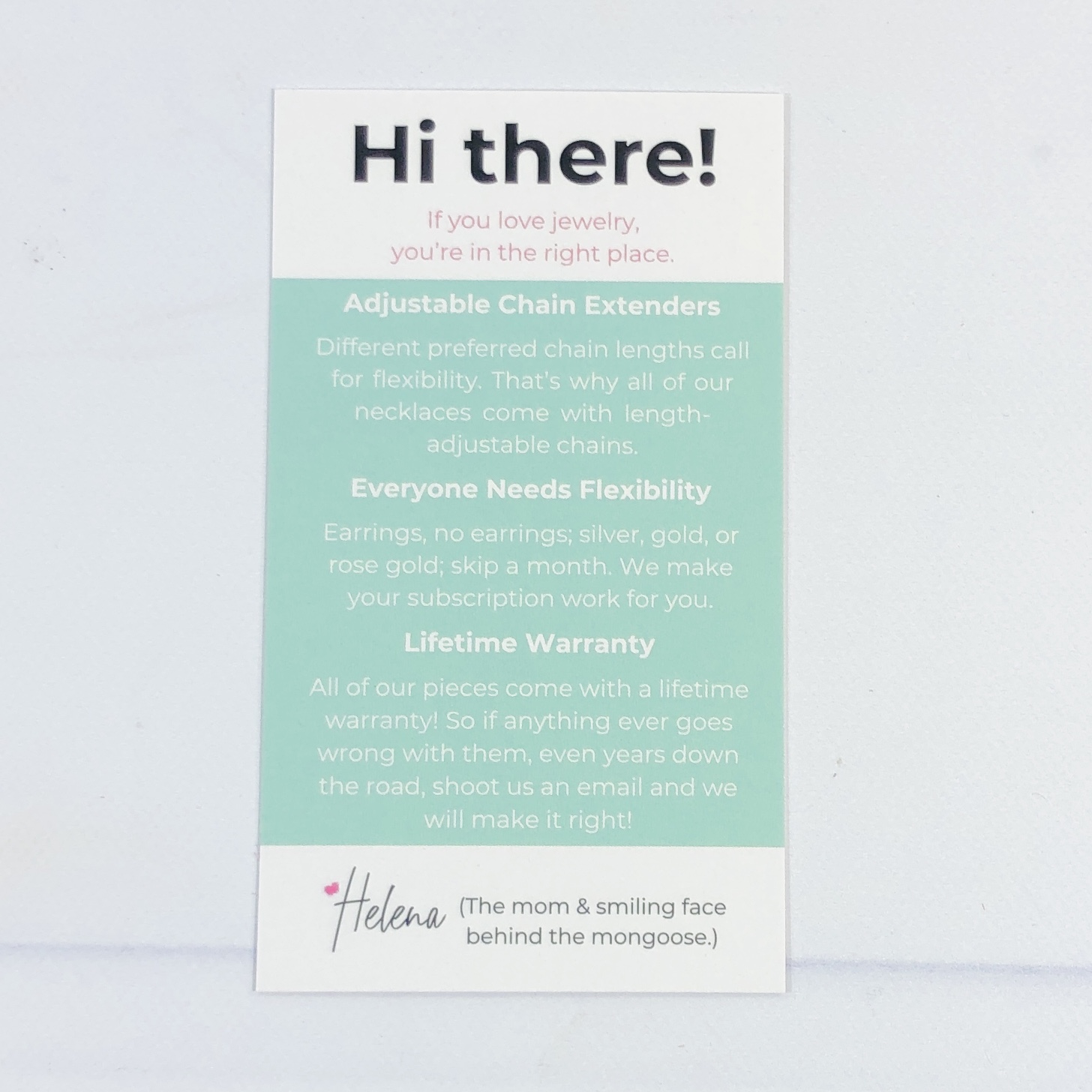 I found a second card, business sized this time, that says each piece comes with a chain extender; I have bought a whole set of them on Amazon and they come in different finishes too. The subscription is somewhat flexible since you can change the base color if you like and the warranty is generous.
The back of the card had tips for keeping the pieces looking good.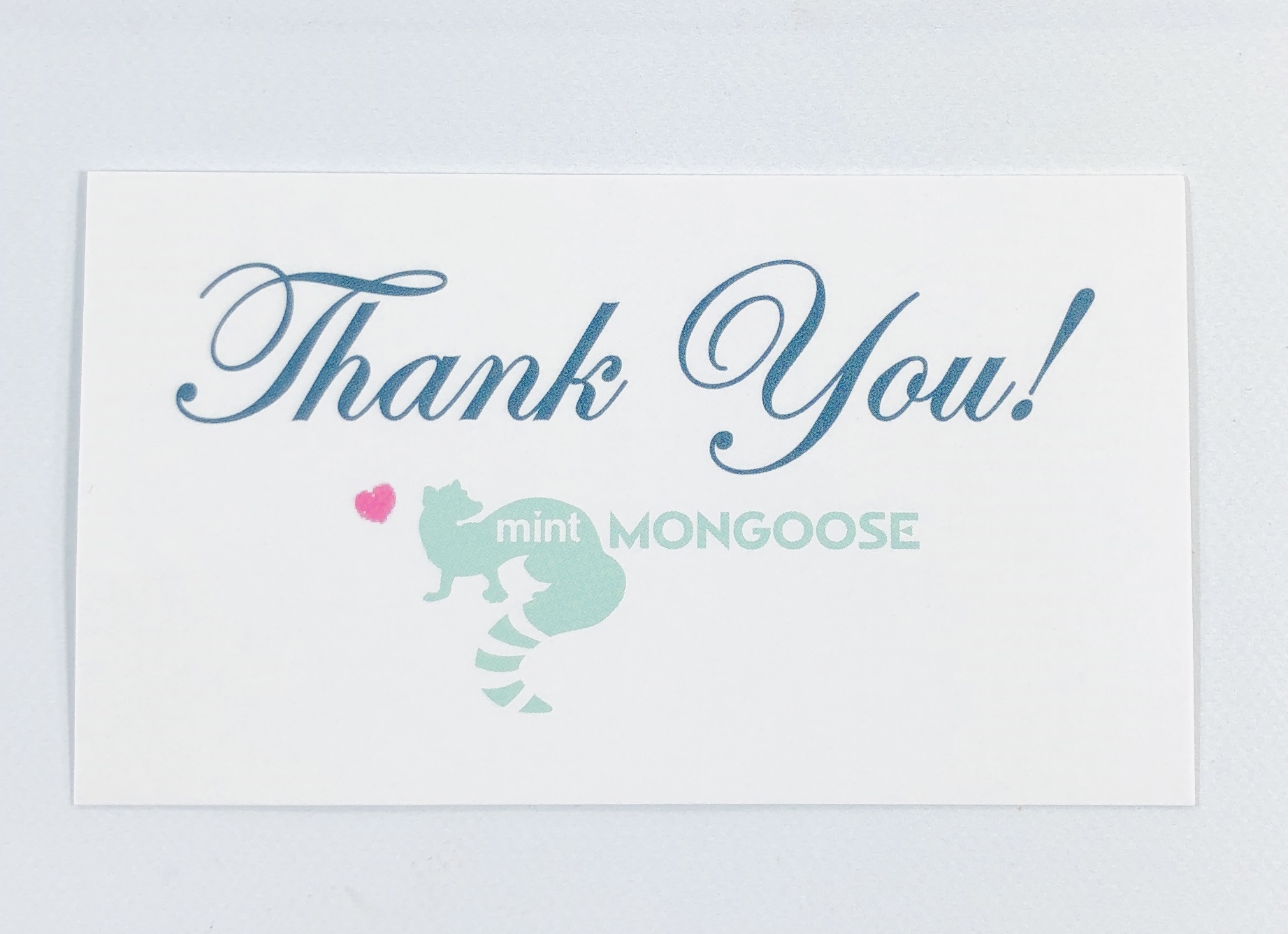 This is the final card in the pack.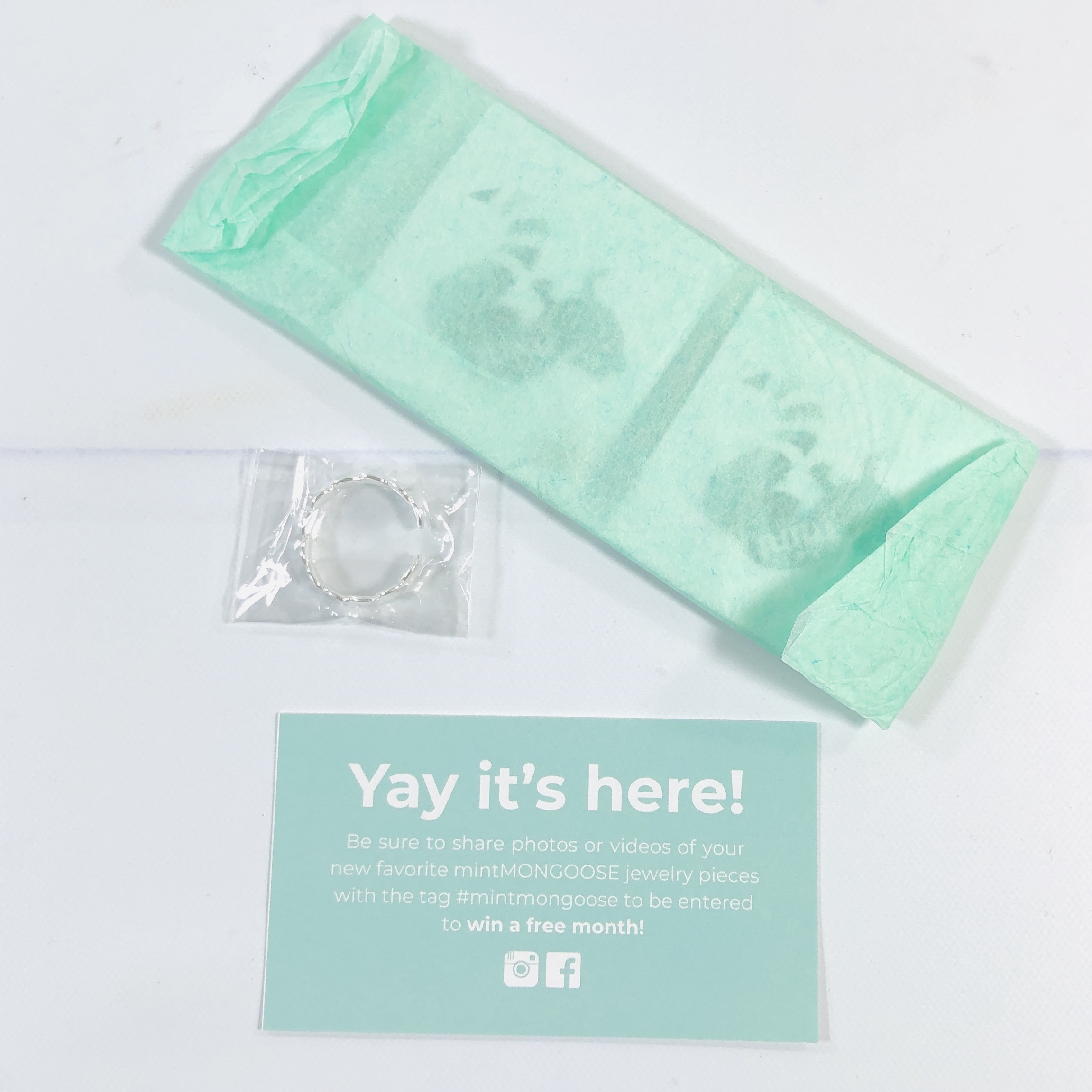 It lists the social media sites! My items were in sea foam green tissue paper.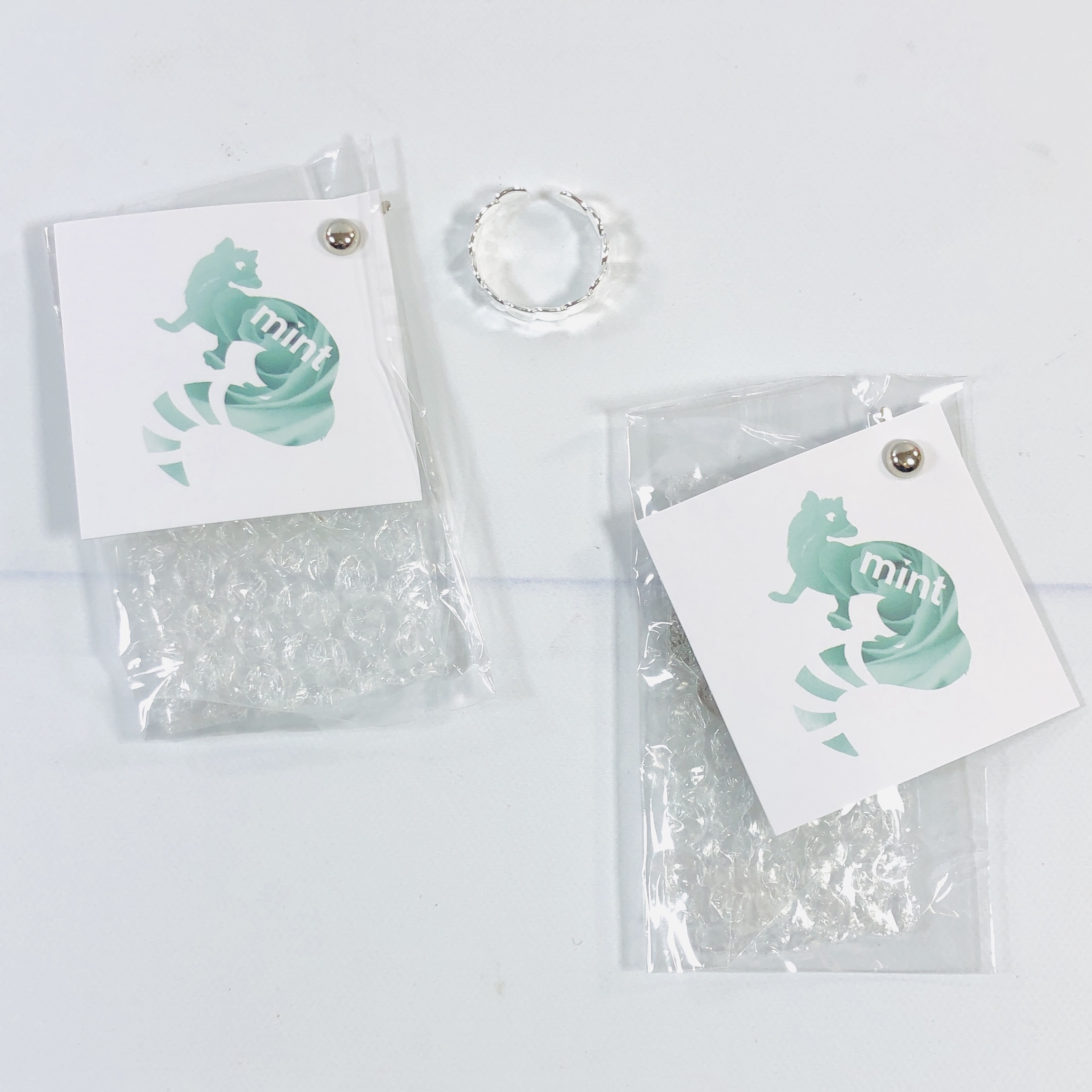 Each item came in its own wrapper.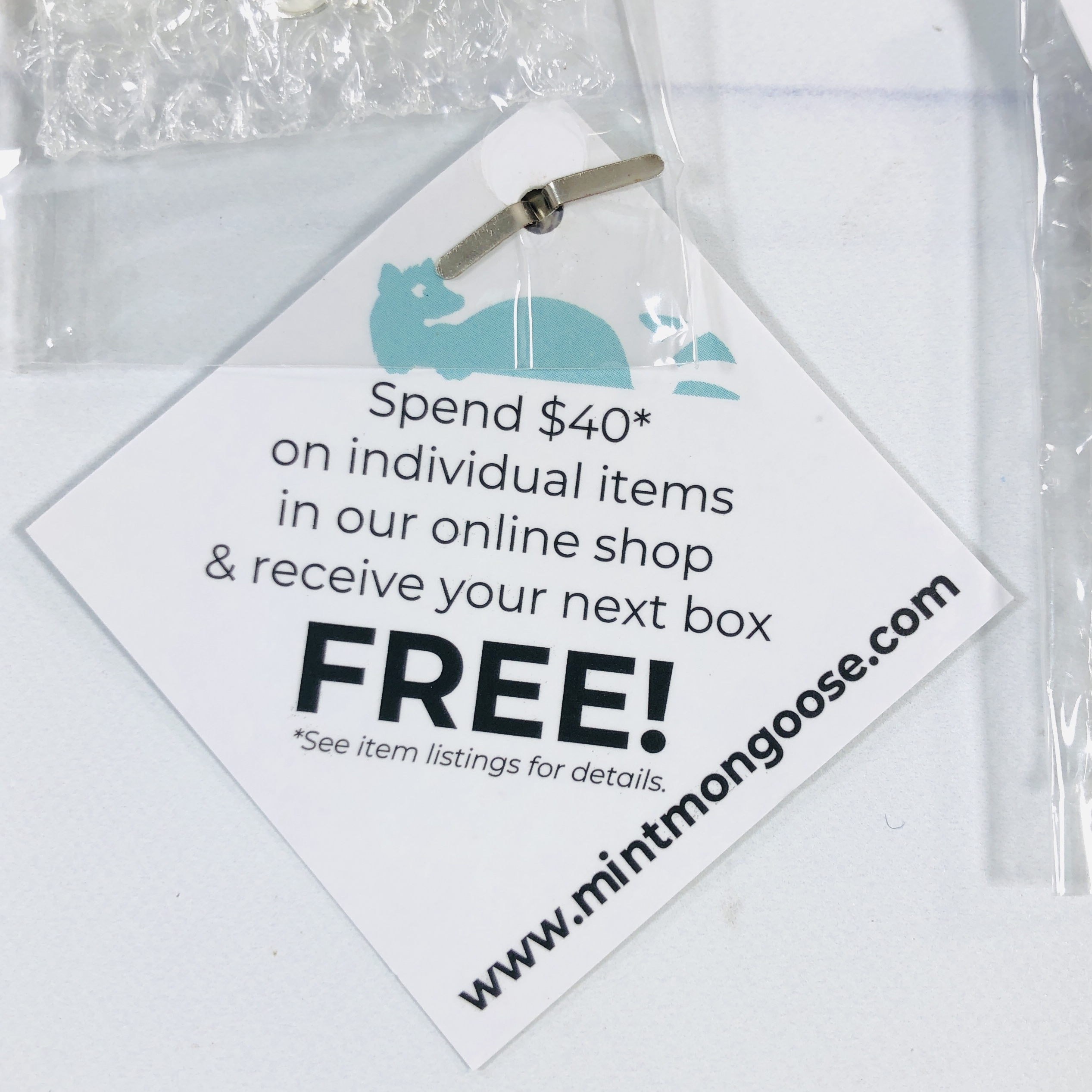 Info on how to receive a free box with purchase was shown.
Finally, there was a soft cleaning cloth!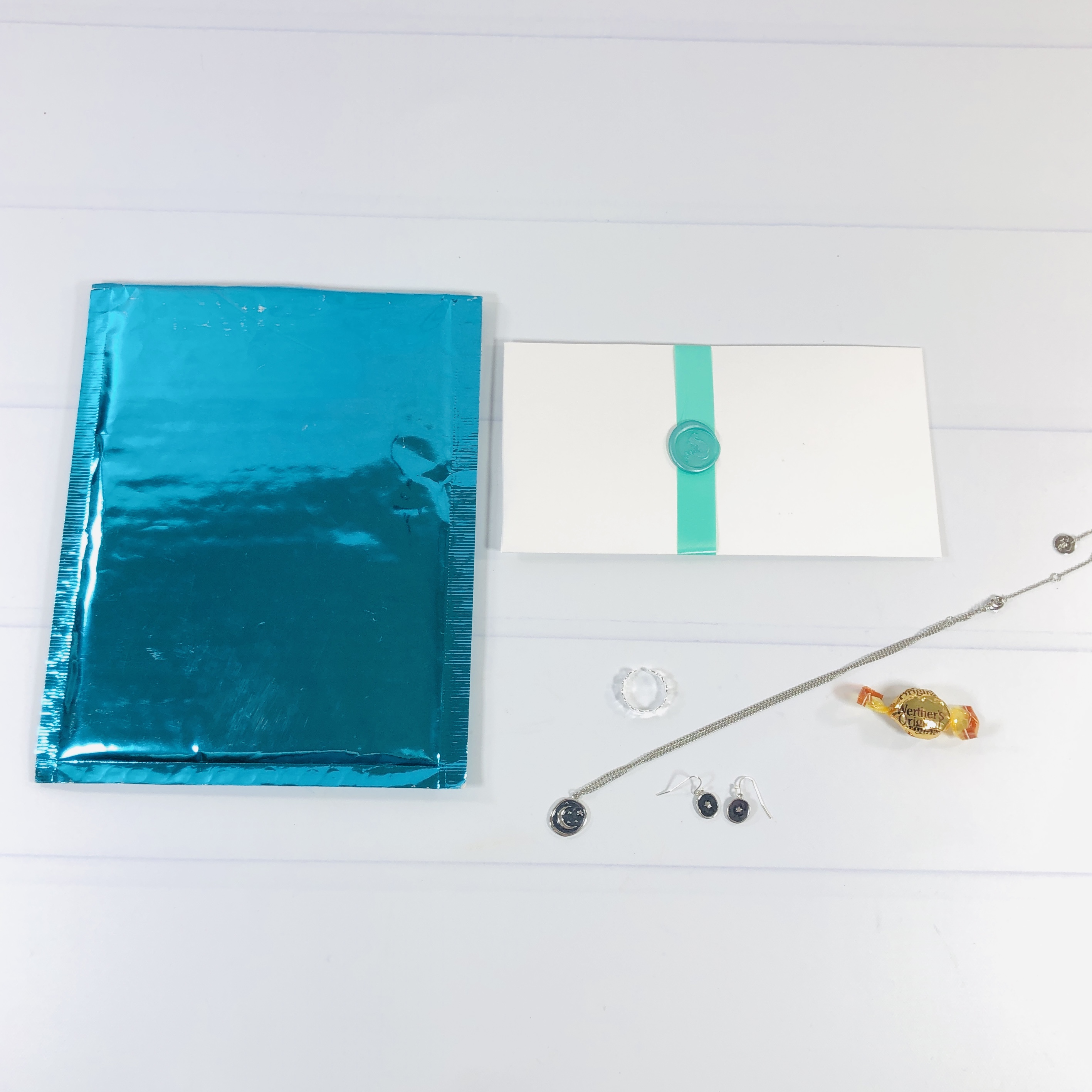 Everything in my box!
I received everything in the silver finish but you can order gold, rose gold, or surprise me.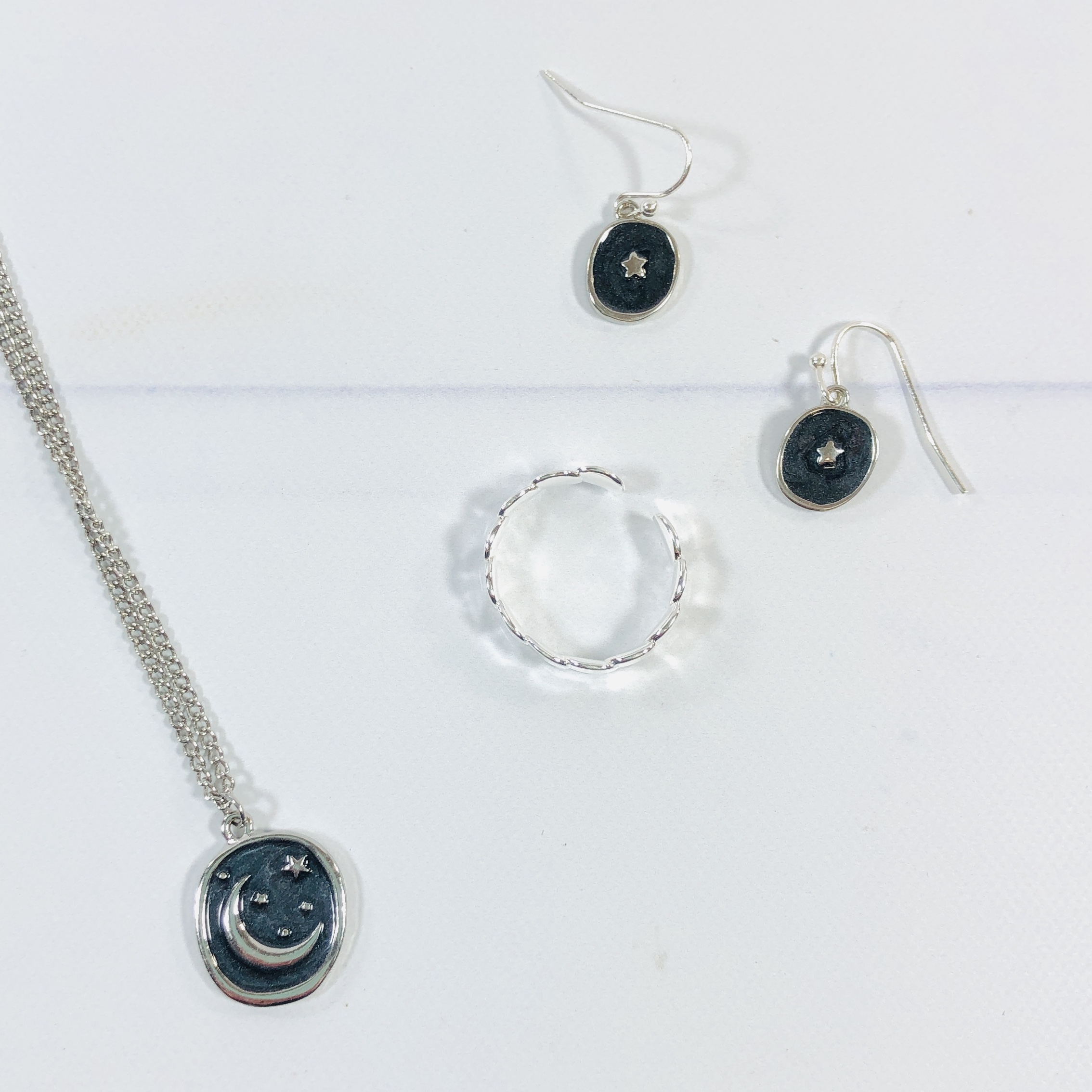 Here's a closer look.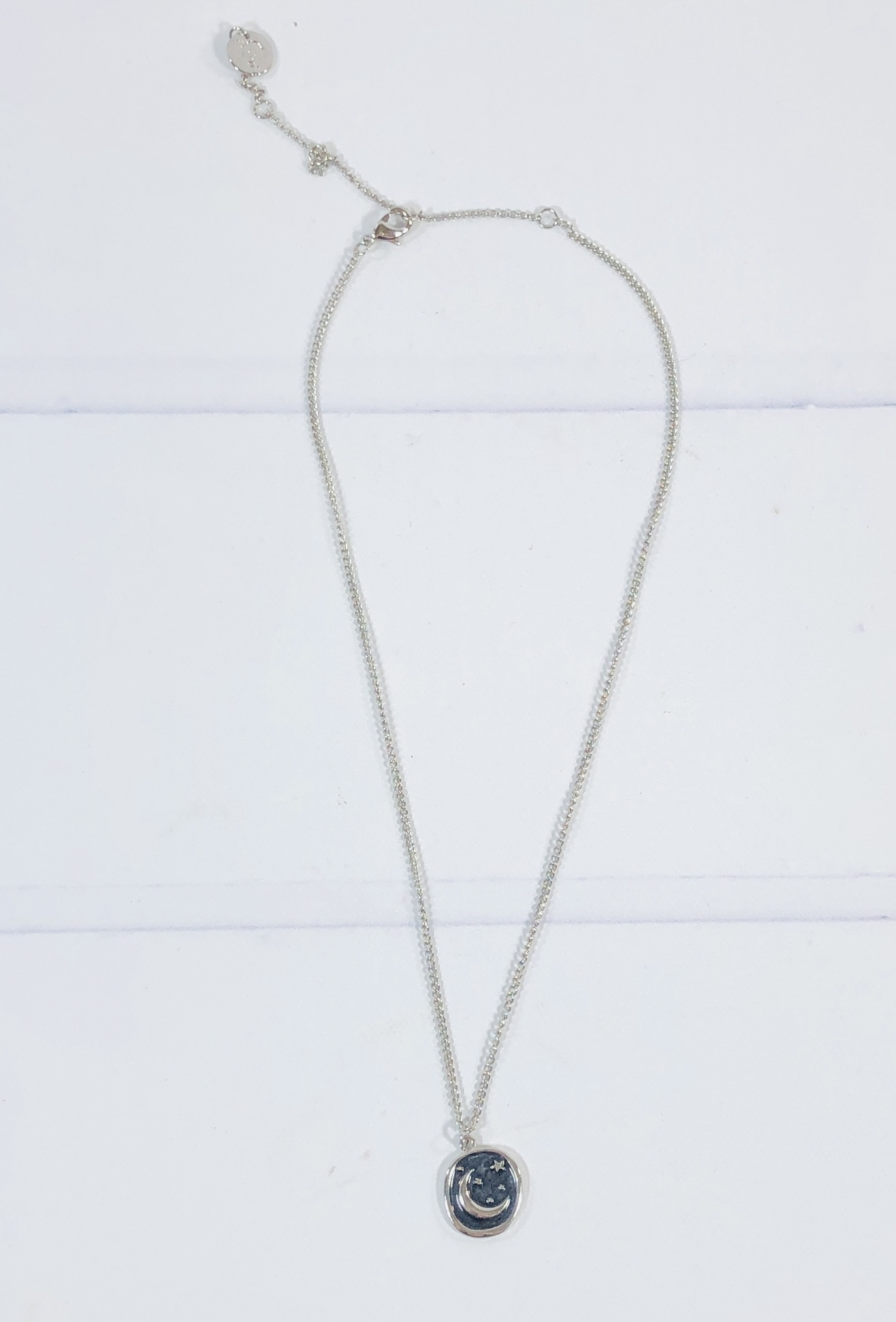 Moon and Stars Necklace The necklace has a pendant that is about 3/4″ long. It shows a crescent moon and 5 stars on a midnight blue background. The pendant is freely moving.
The extender has a mongoose on the back!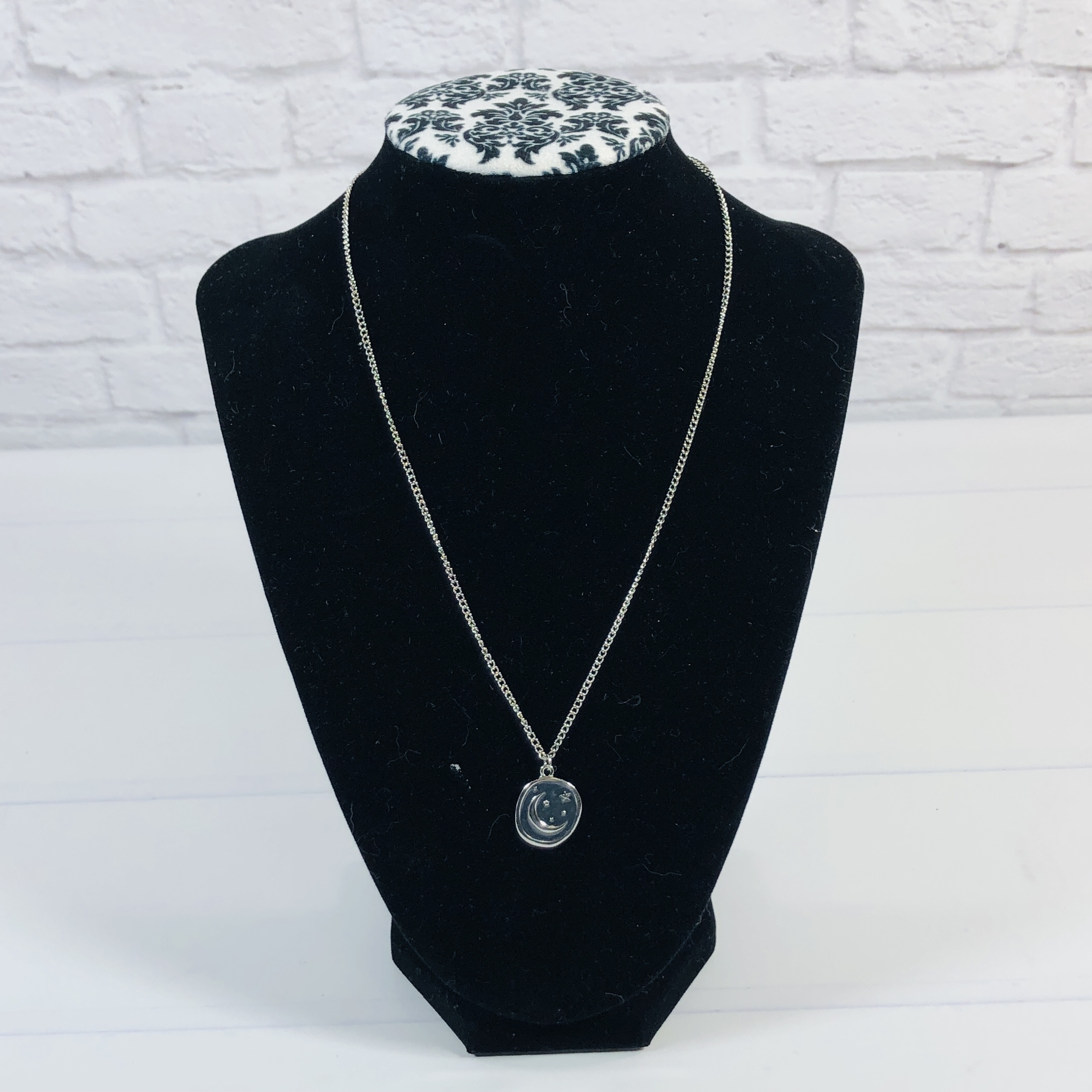 The chain is 16″ long to the first hole, and the extender adds another 5″ inches. The whole necklace is 21″ long. The extender isn't removeable.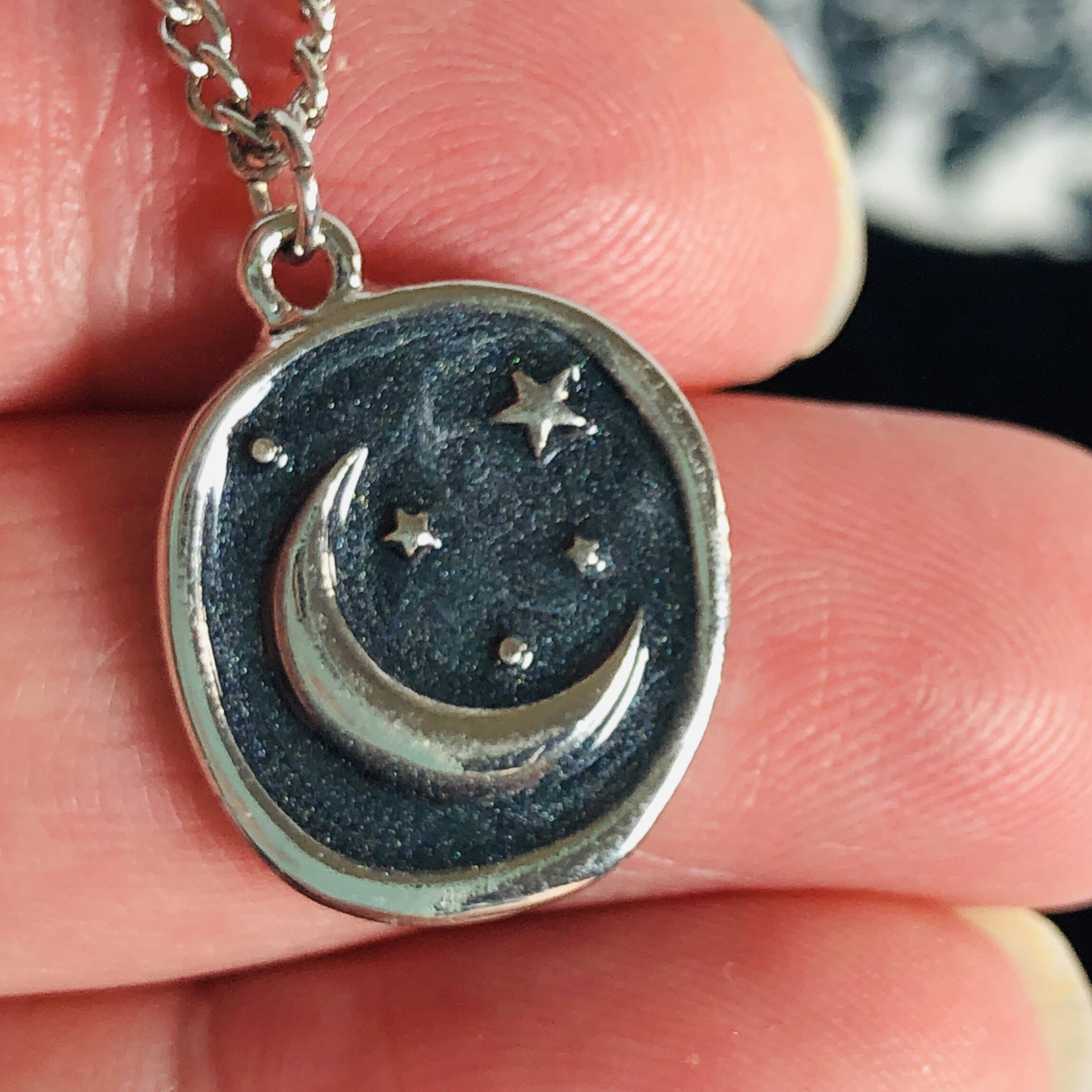 Here's an extra up close pic.
Star Earrings The earrings have that same deep blue background and each earring has a star in the middle. Each disc is less than 0.5″.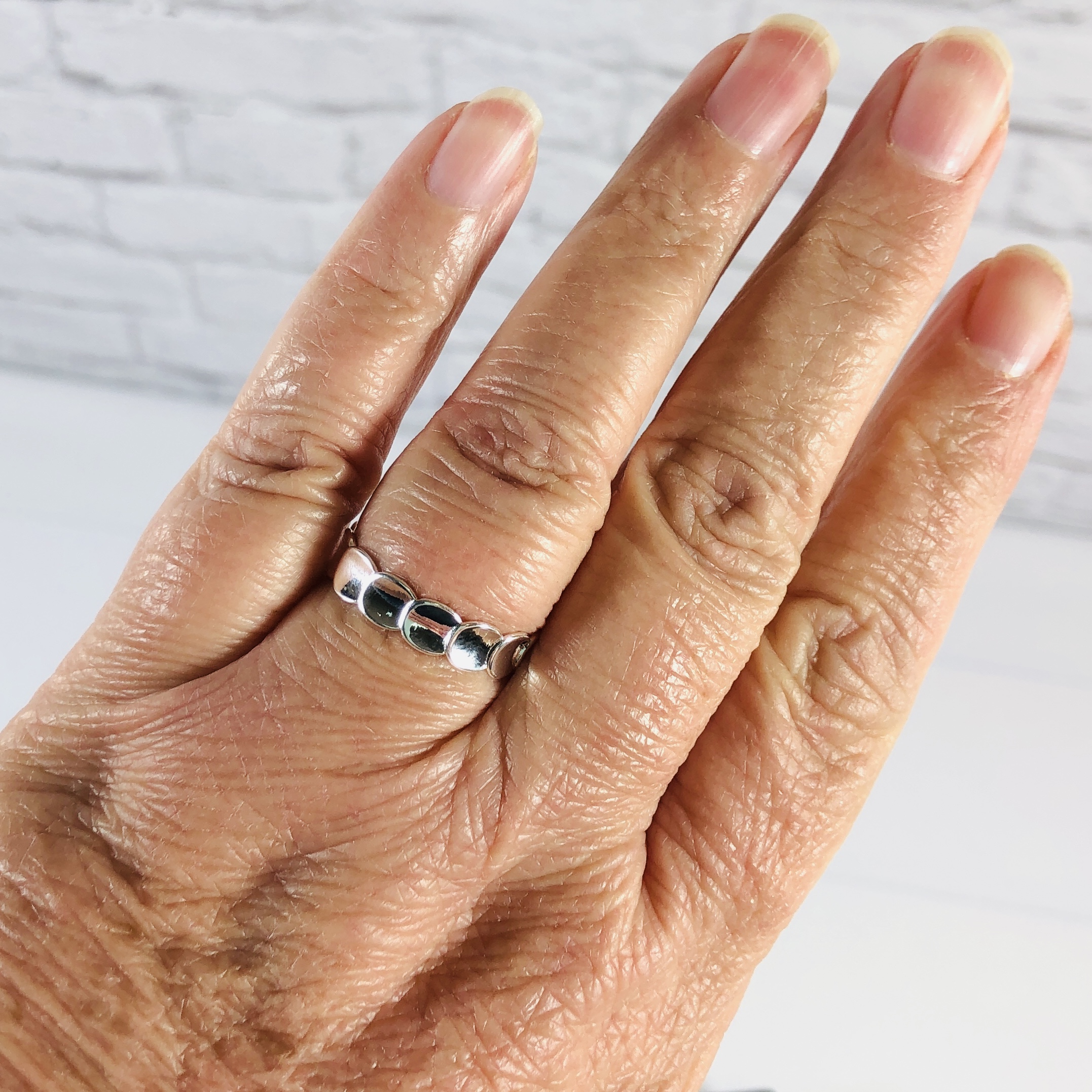 Moon Ring The final item is a Moon Ring.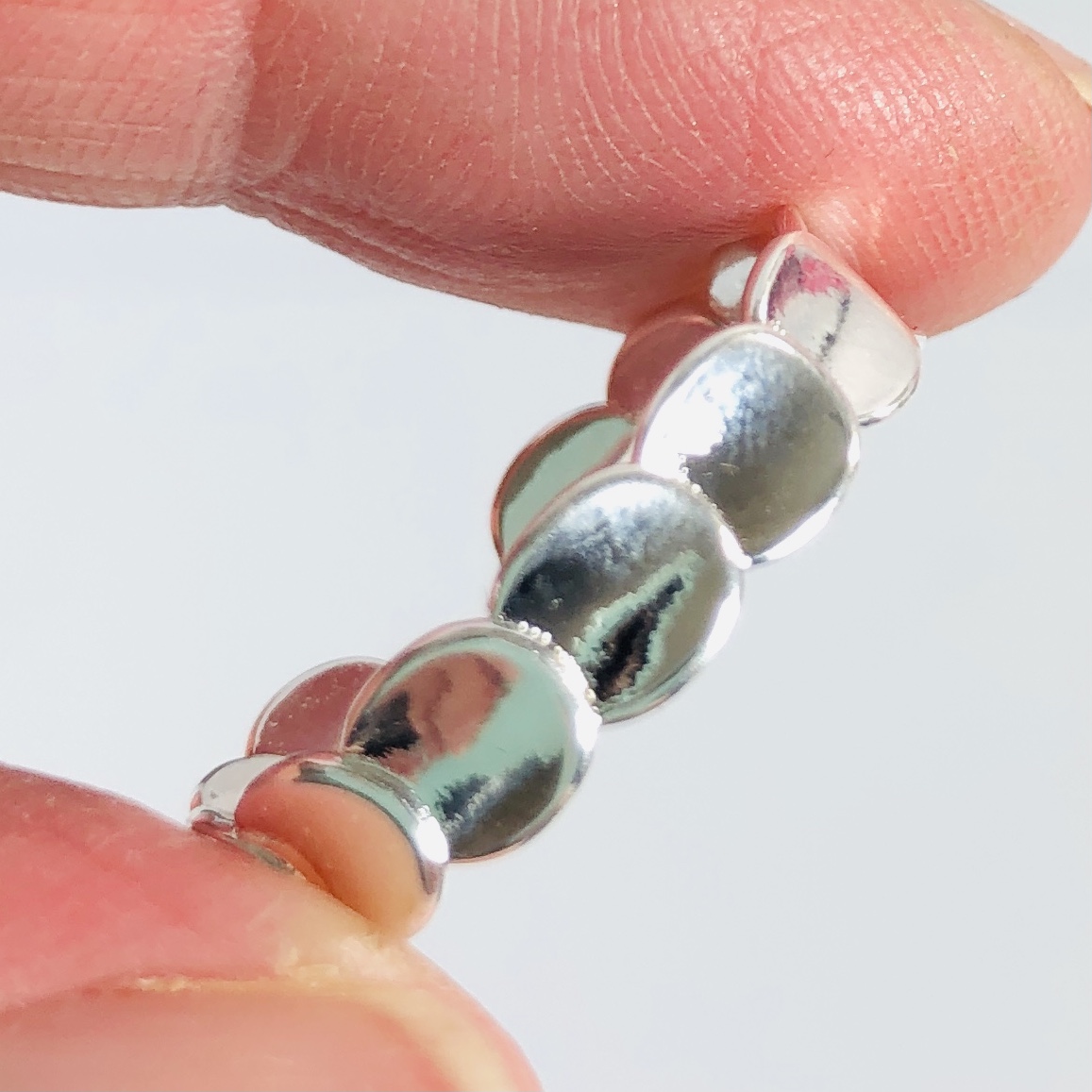 It has overlapping discs that remind me of the full moon. It is adjustable and fits my pudgy fingers.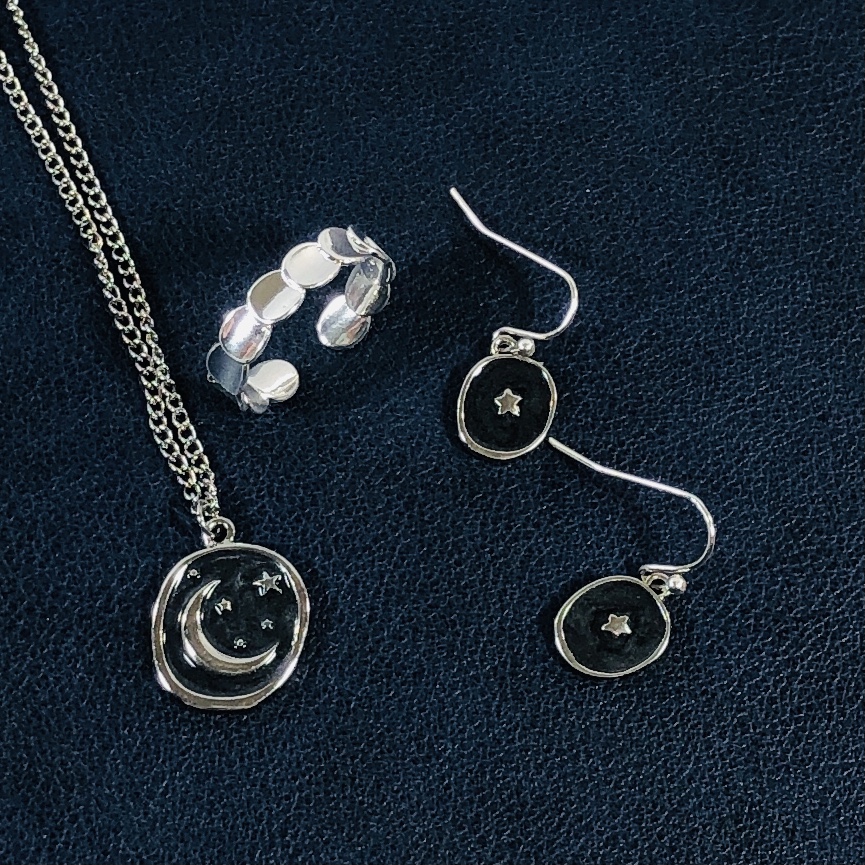 I think the October set by mintMONGOOSE is just adorable! I like the boho vibe but it is also classy at the same time. It was perfect for a month that had not one but two full moons and in case you didn't know the second full moon in a month is called the blue moon. That makes the blue background for the pieces even more appropriate! I think it's great that the ring is adjustable so I can wear it on my rather full fingers but I can also gift it to my daughters if it's in a style I think they might like.
What do you think of the mintMONGOOSE box?