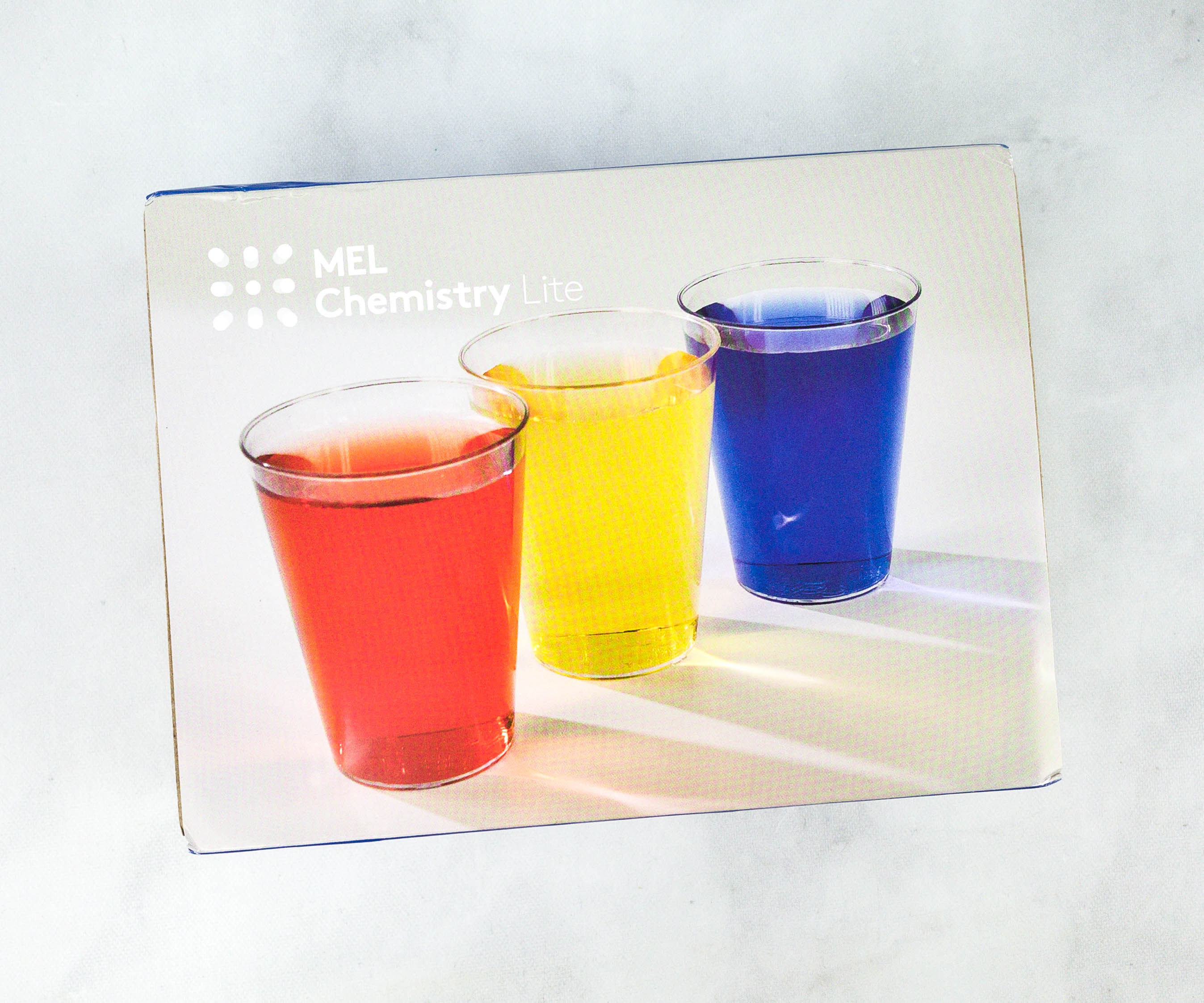 MEL Lite is a new subscription service from MEL Science offering monthly deliveries of safe chemistry experiments for kids. Each box is $19.90 per month + free shipping, and will include one hands-on experiment + FREE VR lessons you can access via the MEL VR app! Mel Lite is currently available in 5 countries: USA, UK, Chile, Indonesia, and India.
The box sleeve indicates our experiment for this month and a list of the materials.
The box welcomes us to science in different languages!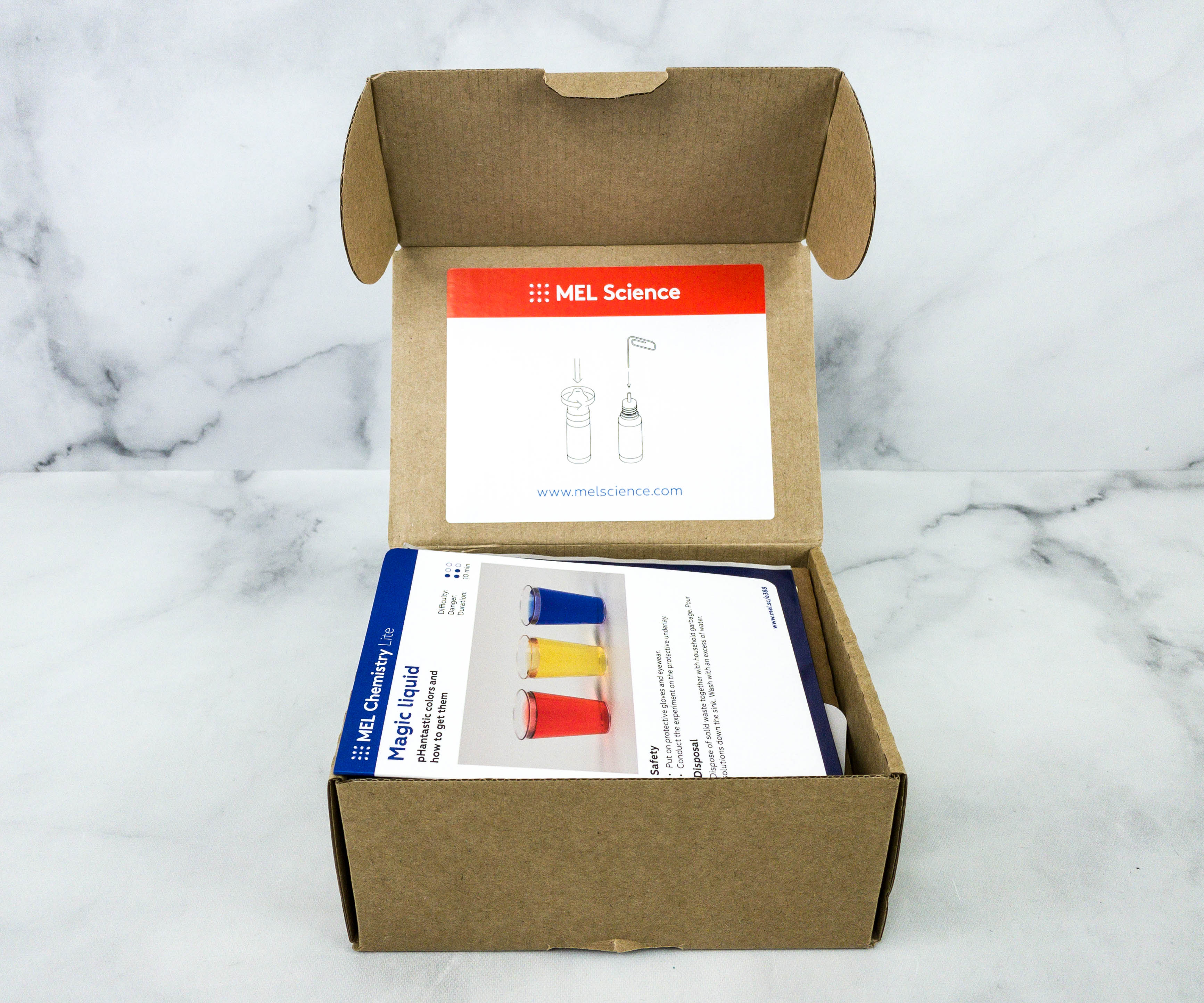 We're so excited to finally open this box!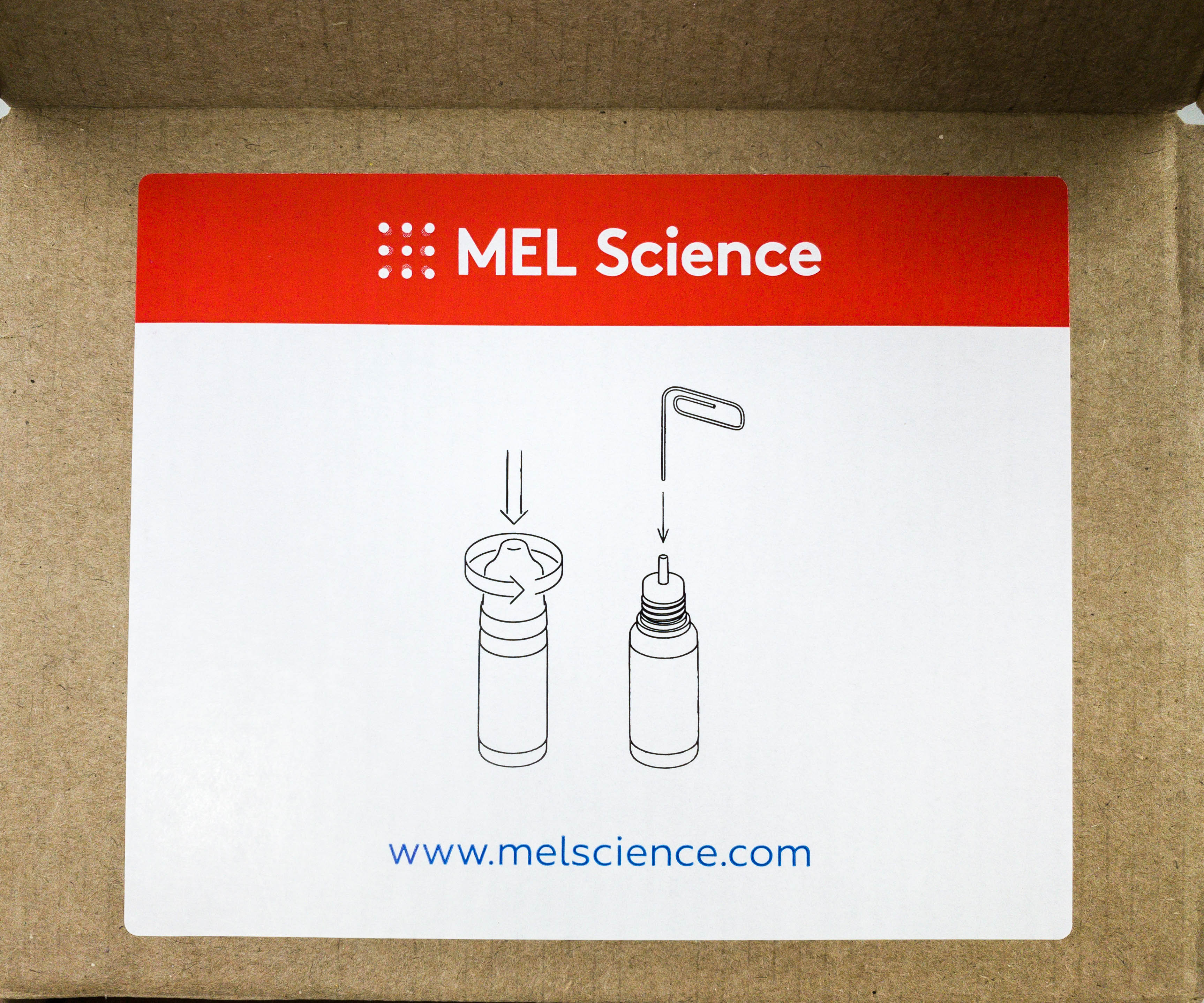 The inner lid has an instruction on how to put a hole in the bottle's nozzle.
The materials were well packed.
The items were packed with a carton to keep them in place during shipping.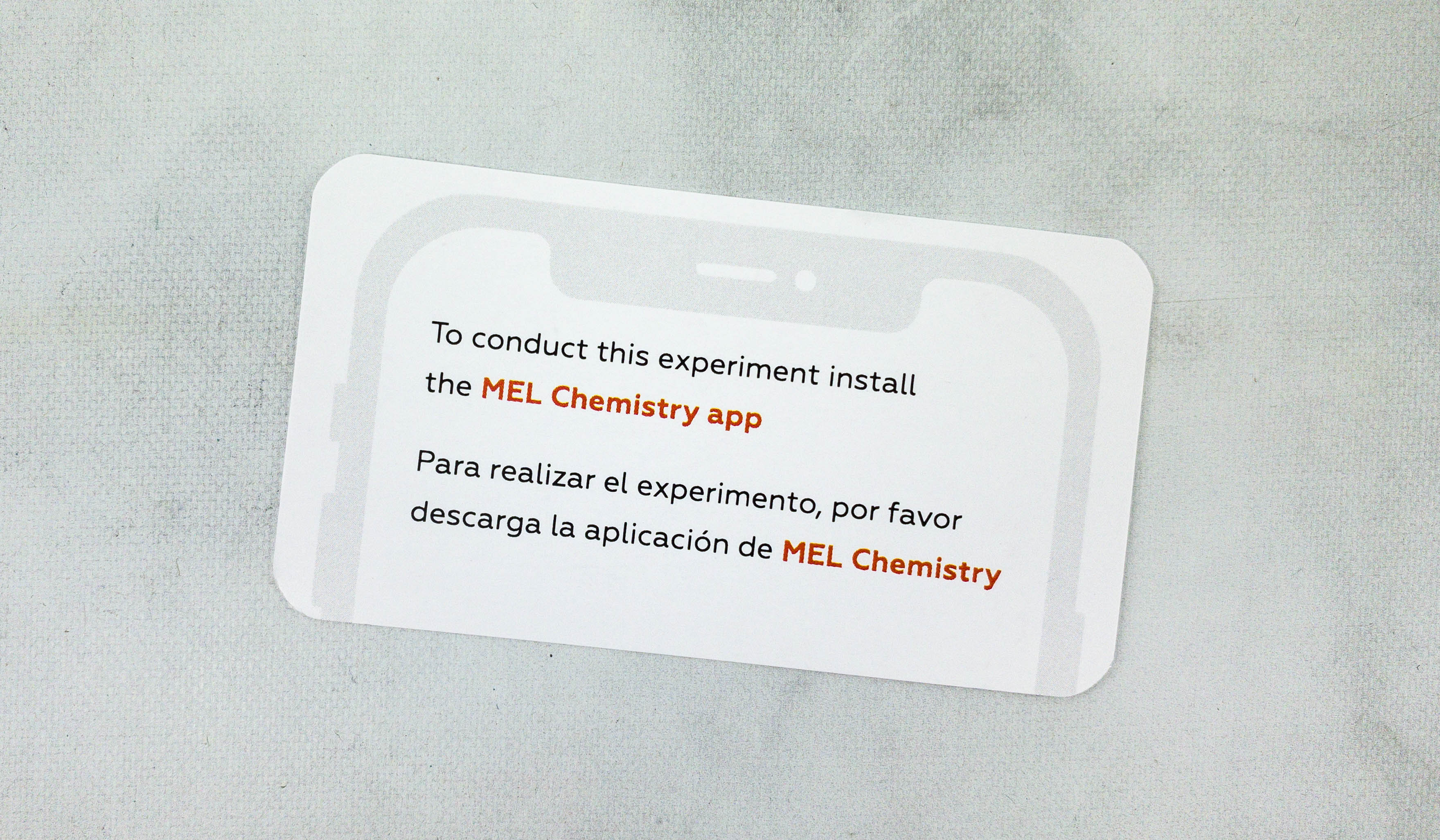 To help manage our experiment, this card reminds us to install the MEL Chemistry app on our gadget.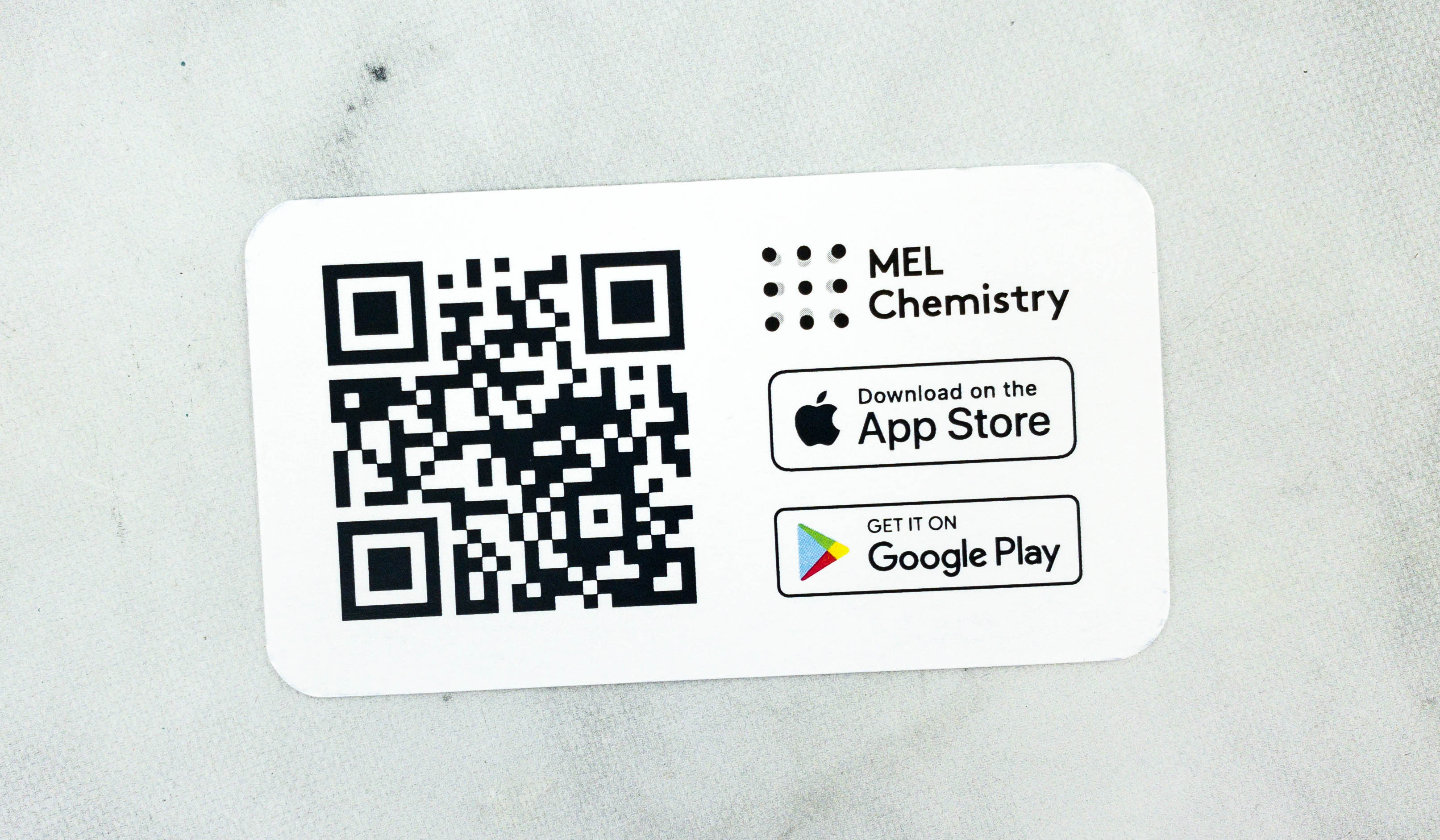 A QR code is also available at the back of the card for easy download.
Everything in my box!
We received a leaflet for our experiment. The front discusses the safety and proper disposal of materials.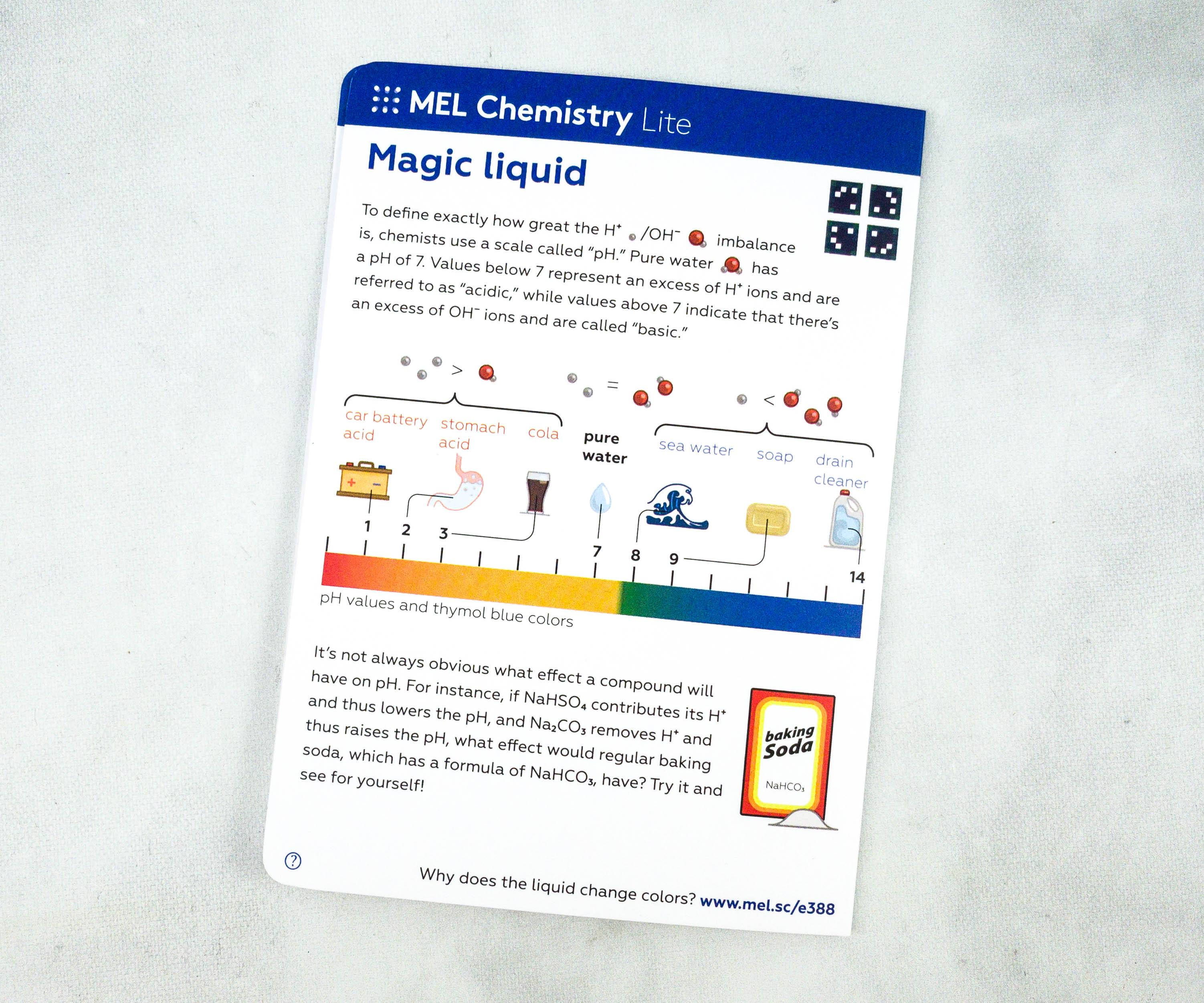 There's also a brief explanation of how our experiment works!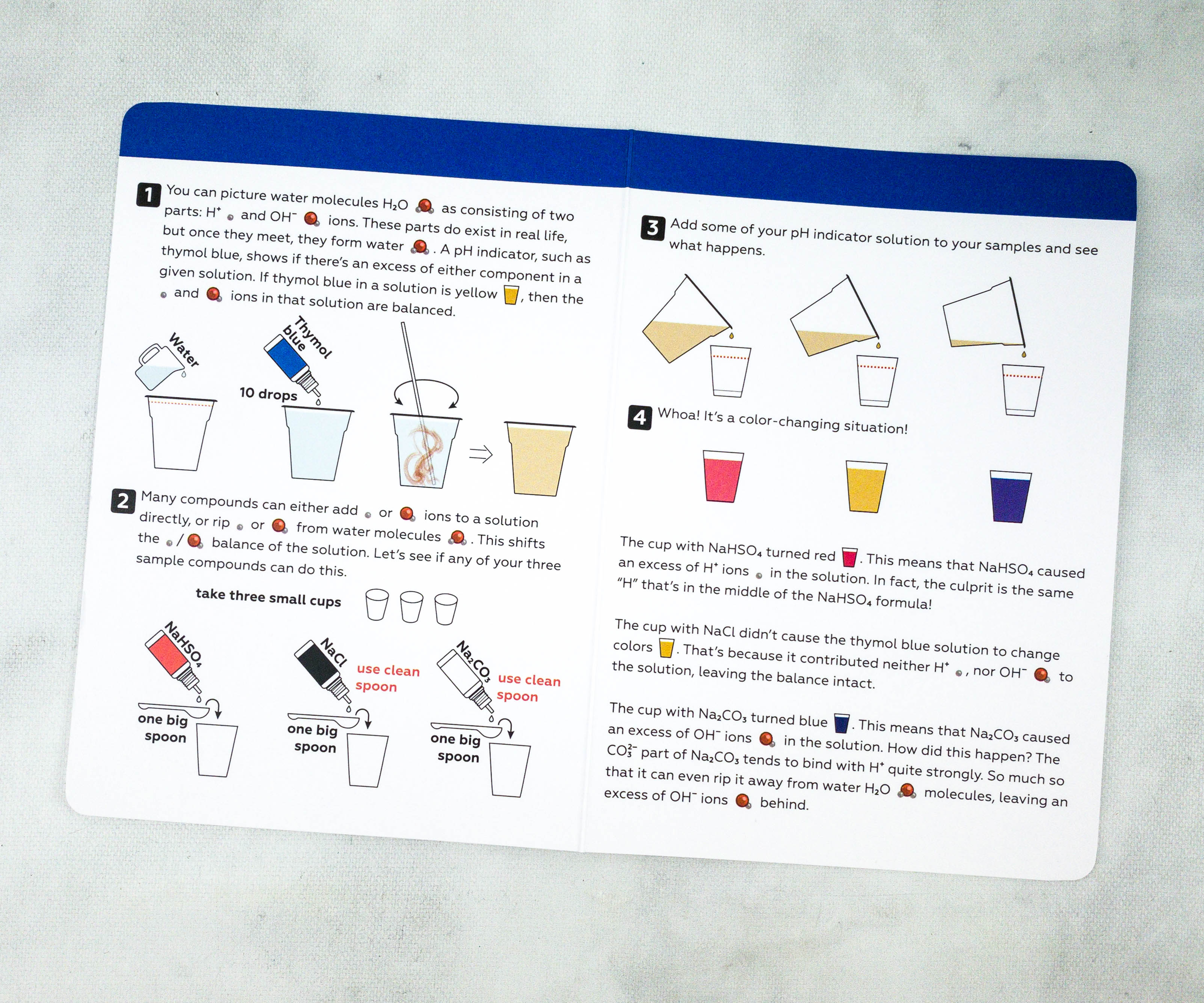 It also contains instructions and illustrations for our experiment.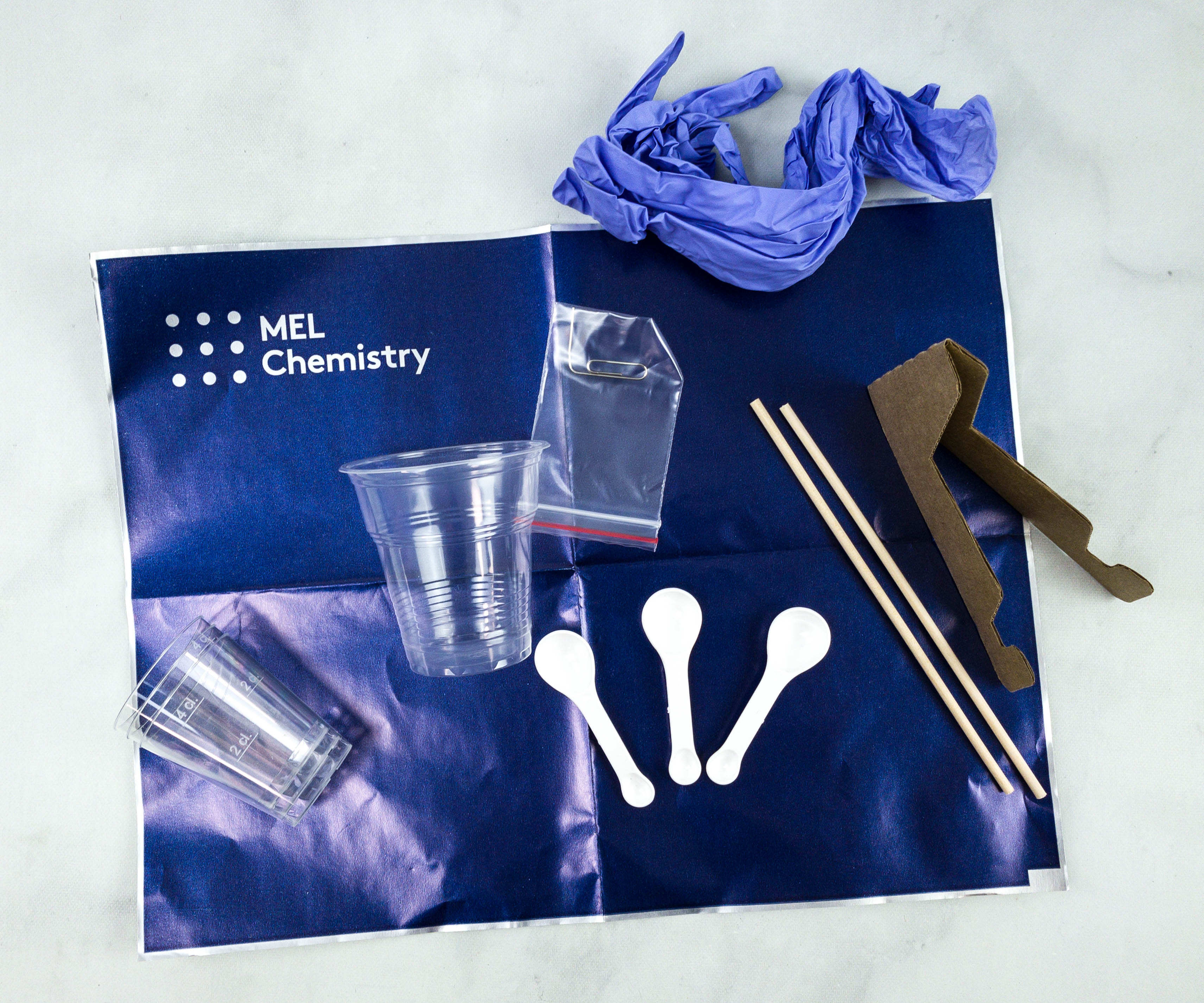 Here are the materials we used in making our Magic Liquid: safety underlay, disposable cup, 3 pieces 50ml cups, double ended measuring spoon, nitrile gloves, pin opener, smartphone stand, and wooden sticks.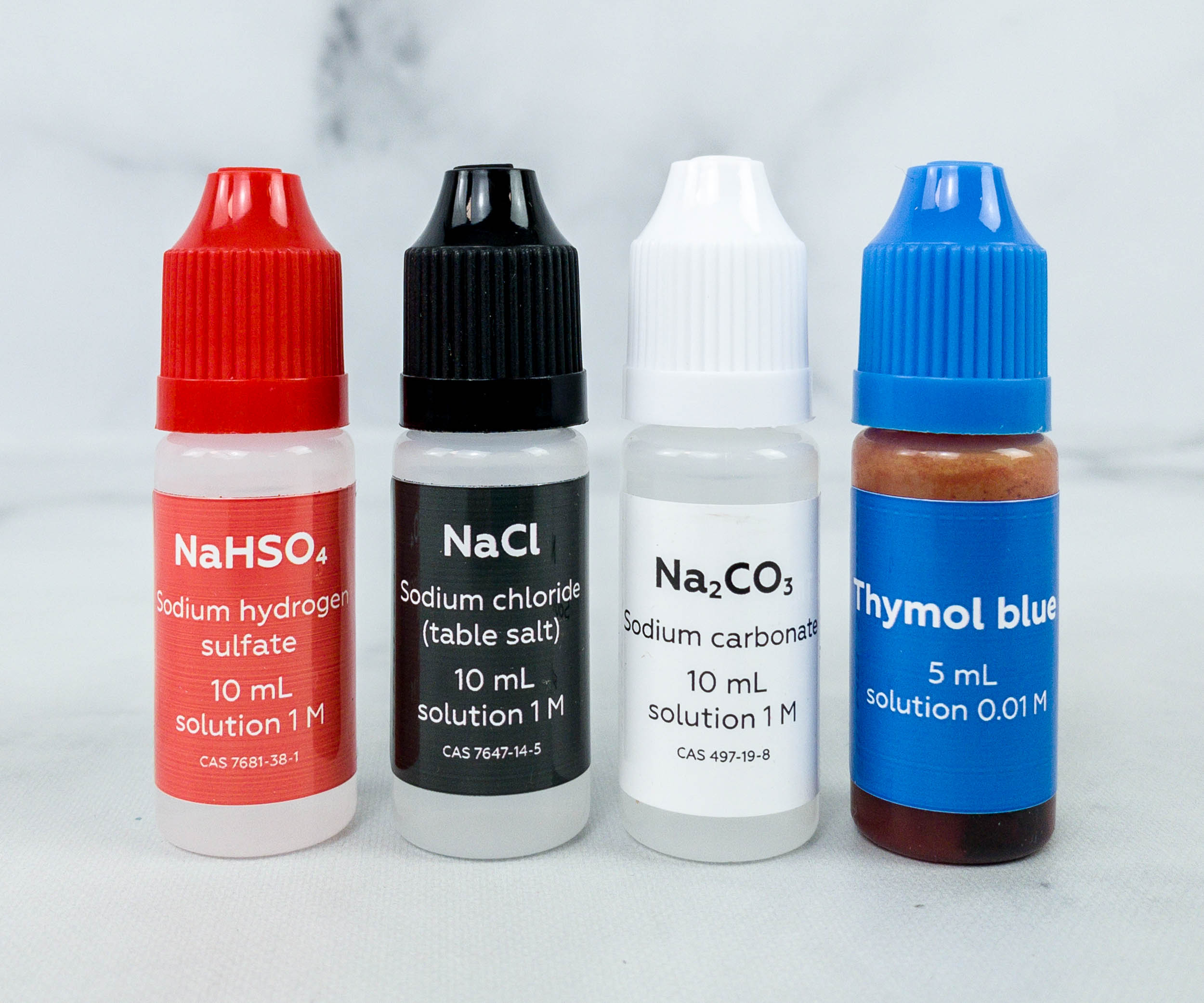 Sodium hydrogen sulfate, sodium chloride (table salt), sodium carbonate solution, and thymol blue are our reagents for this experiment.
They are secured in their individual containers.
This sheet has more reminders and warnings. It says that the Magic Liquid experiment is not suitable for children under 10 years.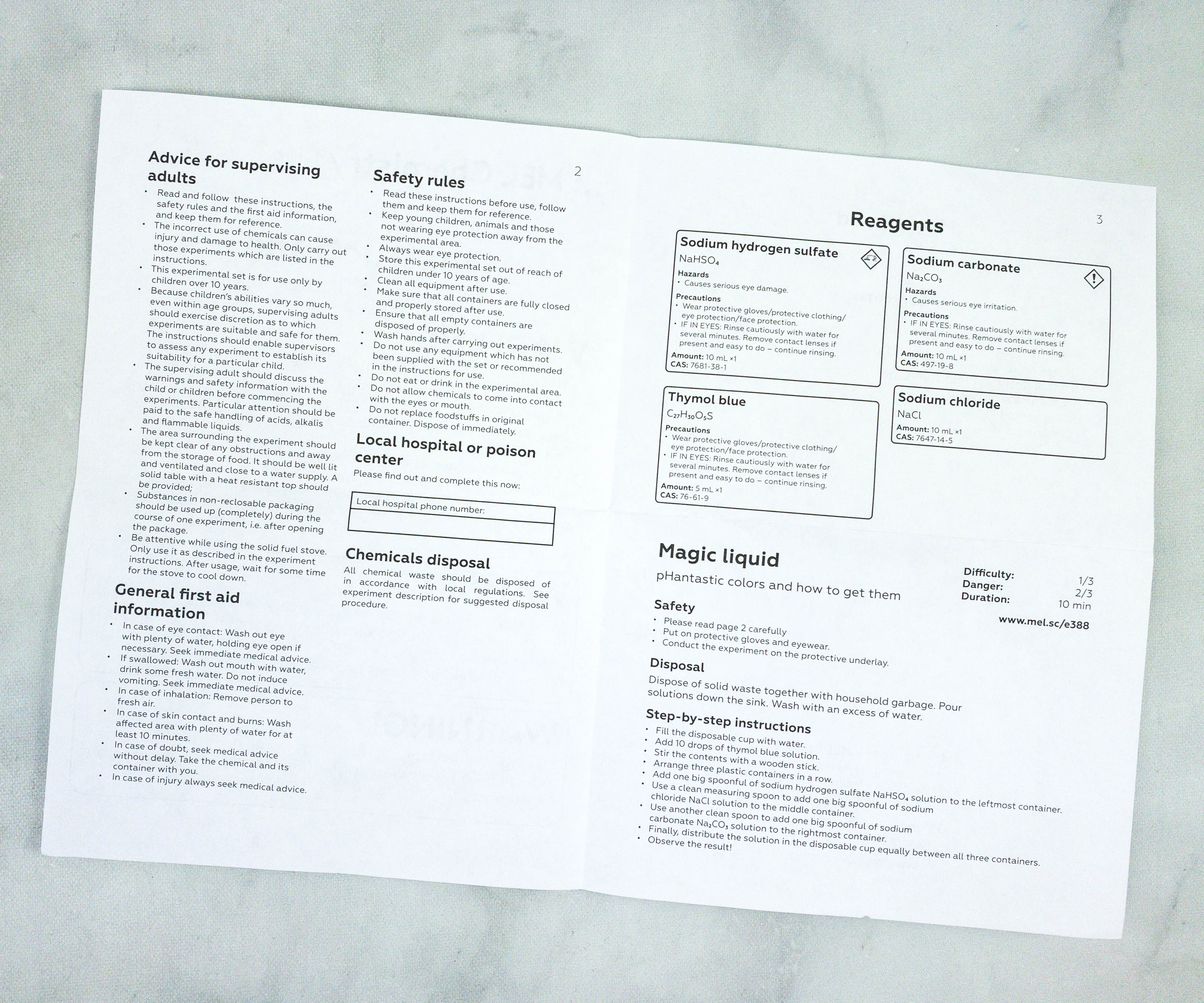 This sheet provided us with a few reminders, a list of reagents, and instructions for adults.
Here's a quick recap of what was initially done with the substances that were placed on the cups.
There's also an illustration on how to properly mix the water and thymol blue using the wooden stick.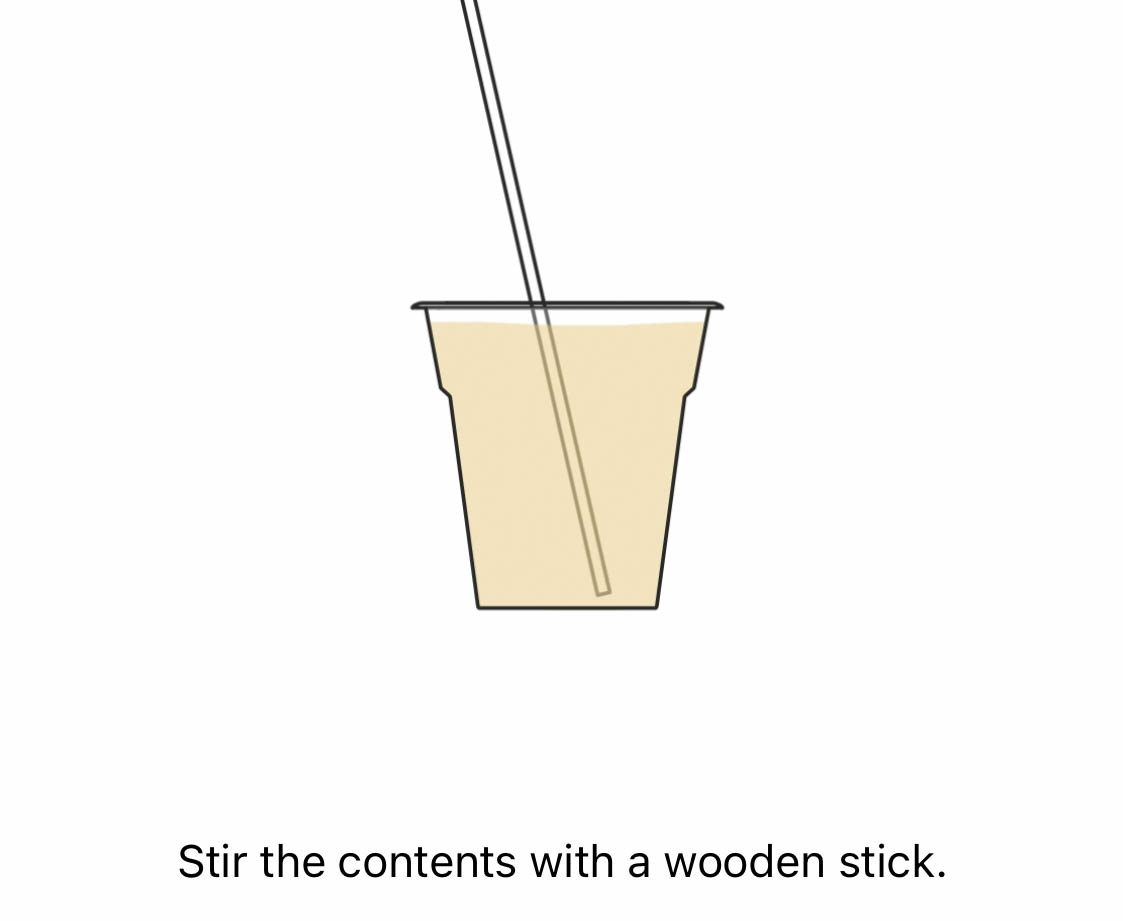 You should make sure that the thymol blue and water solution is mixed thoroughly.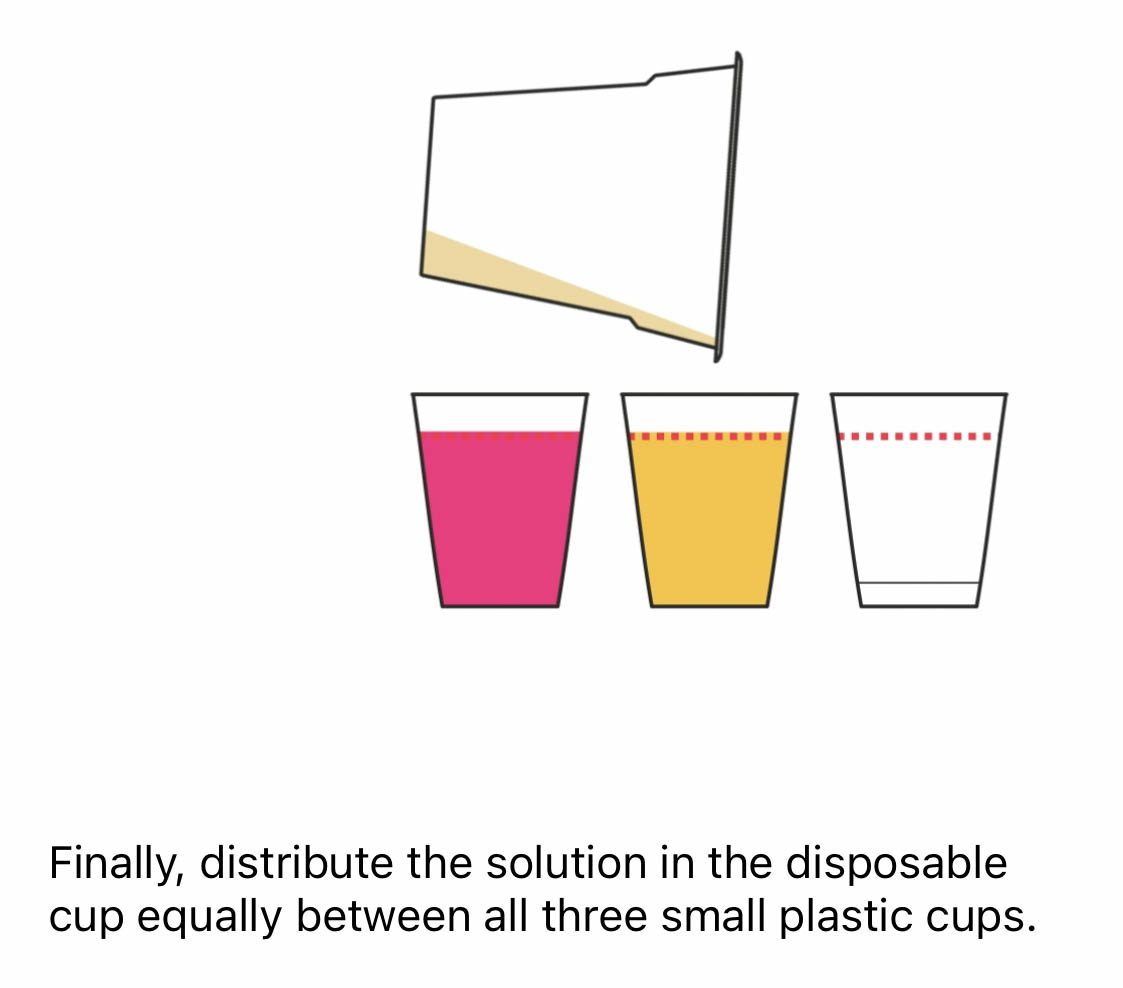 The solution is to be distributed equally between the small plastic cups.
My son prepared the solution by putting 10 drops of thymol blue into the water in the plastic cup.
After mixing thoroughly, our solution is ready! We can now place it equally on the 3 small cups that contain our reagents.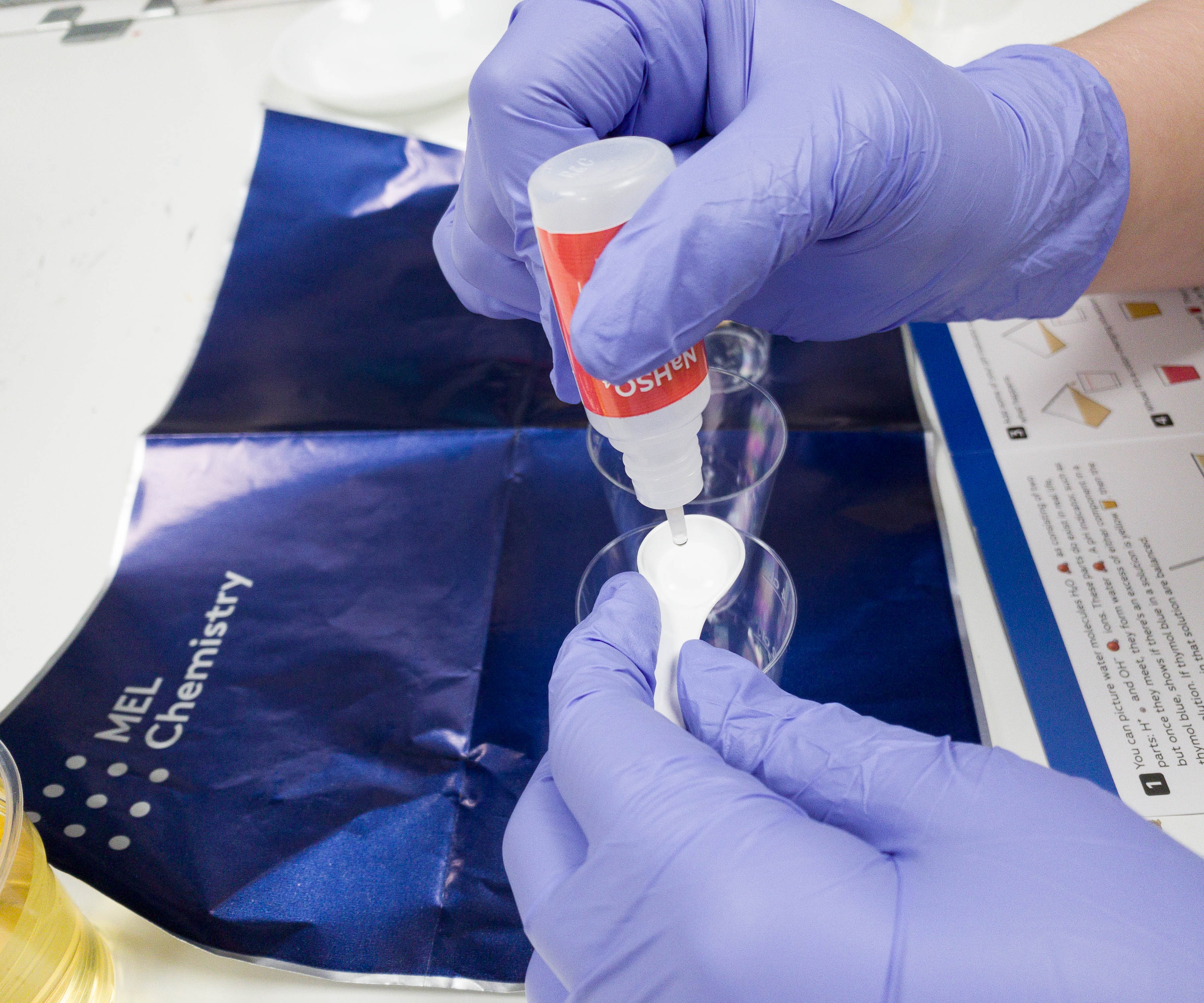 Using the spoons that came with our kit, we can start putting 1 spoonful of each reagent in every cup. Sodium hydrogen sulfate is to be placed on the first cup.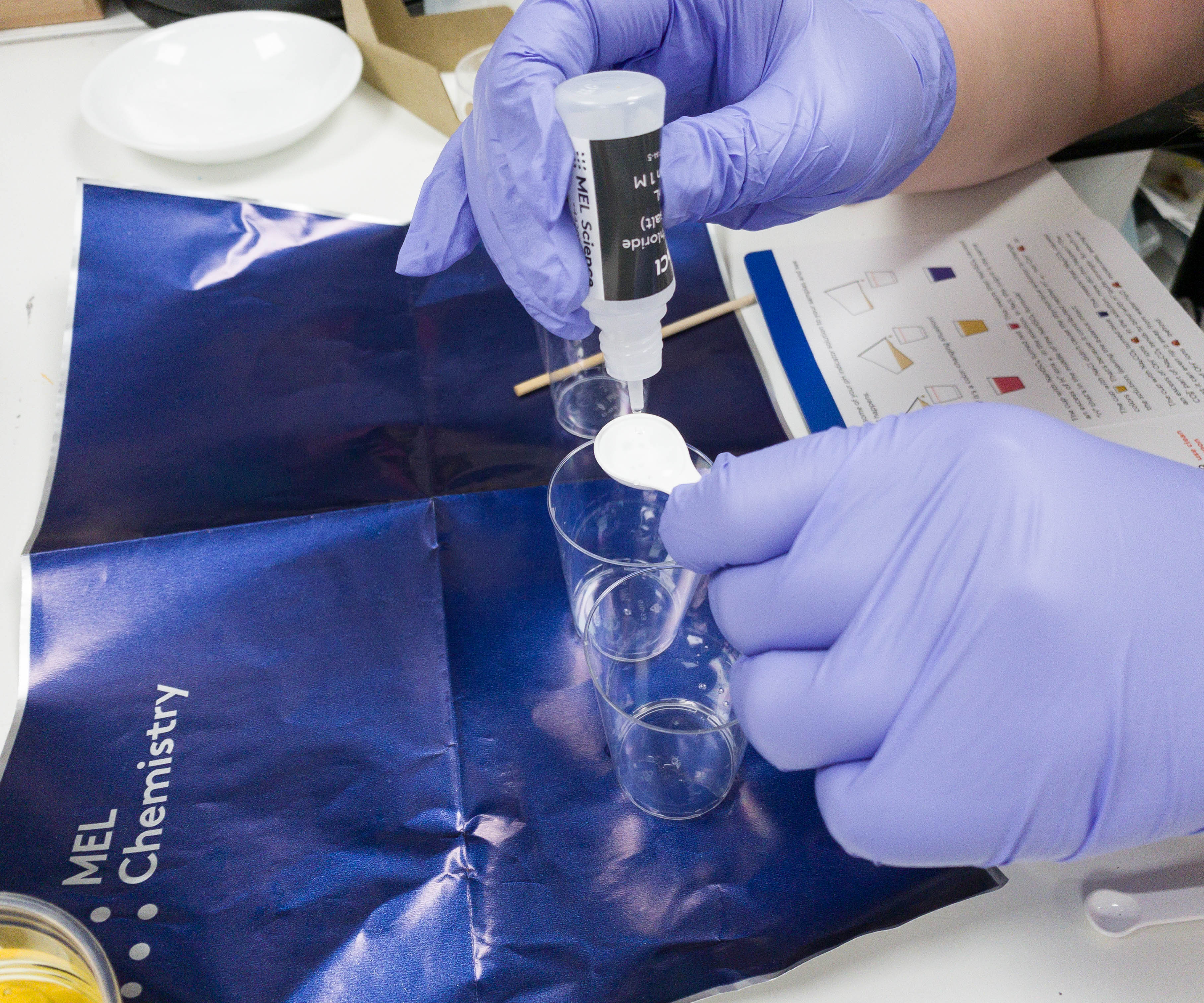 Next, we have sodium chloride which is also known as table salt. Sodium carbonate is then placed on our third cup.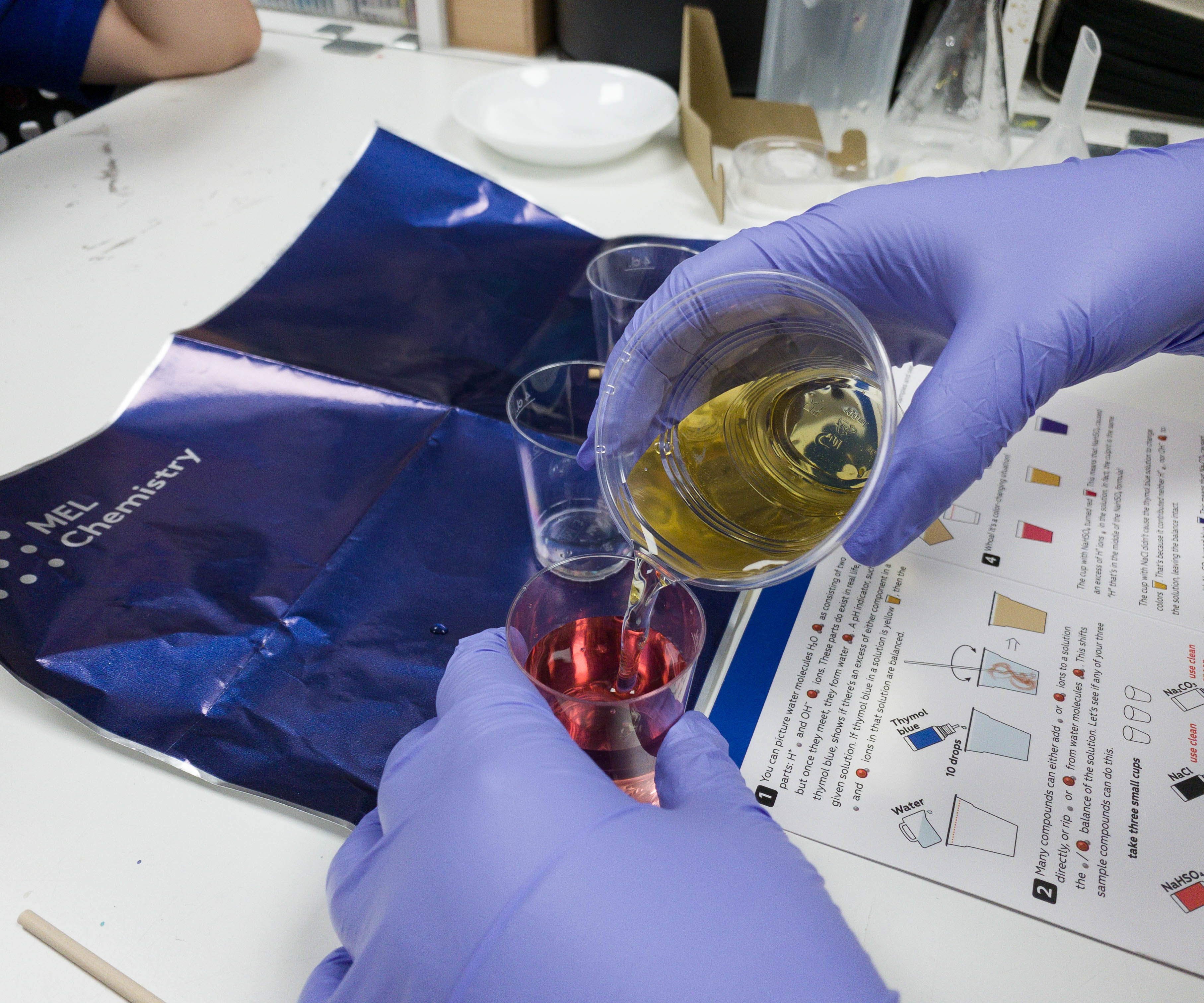 Our solution of water and thymol blue is then placed on each cup. We can already see how the solution changed its color to red when we placed it in on our first cup! This indicates that the sodium hydrogen sulfate has a low pH.
Each cup is filled with the thymol blue and water solution. The second cup didn't change its color because it has a balanced pH and the third cup with sodium carbonate which has a high pH turned into blue!
As a result, we now have red, yellow, and blue magic liquids!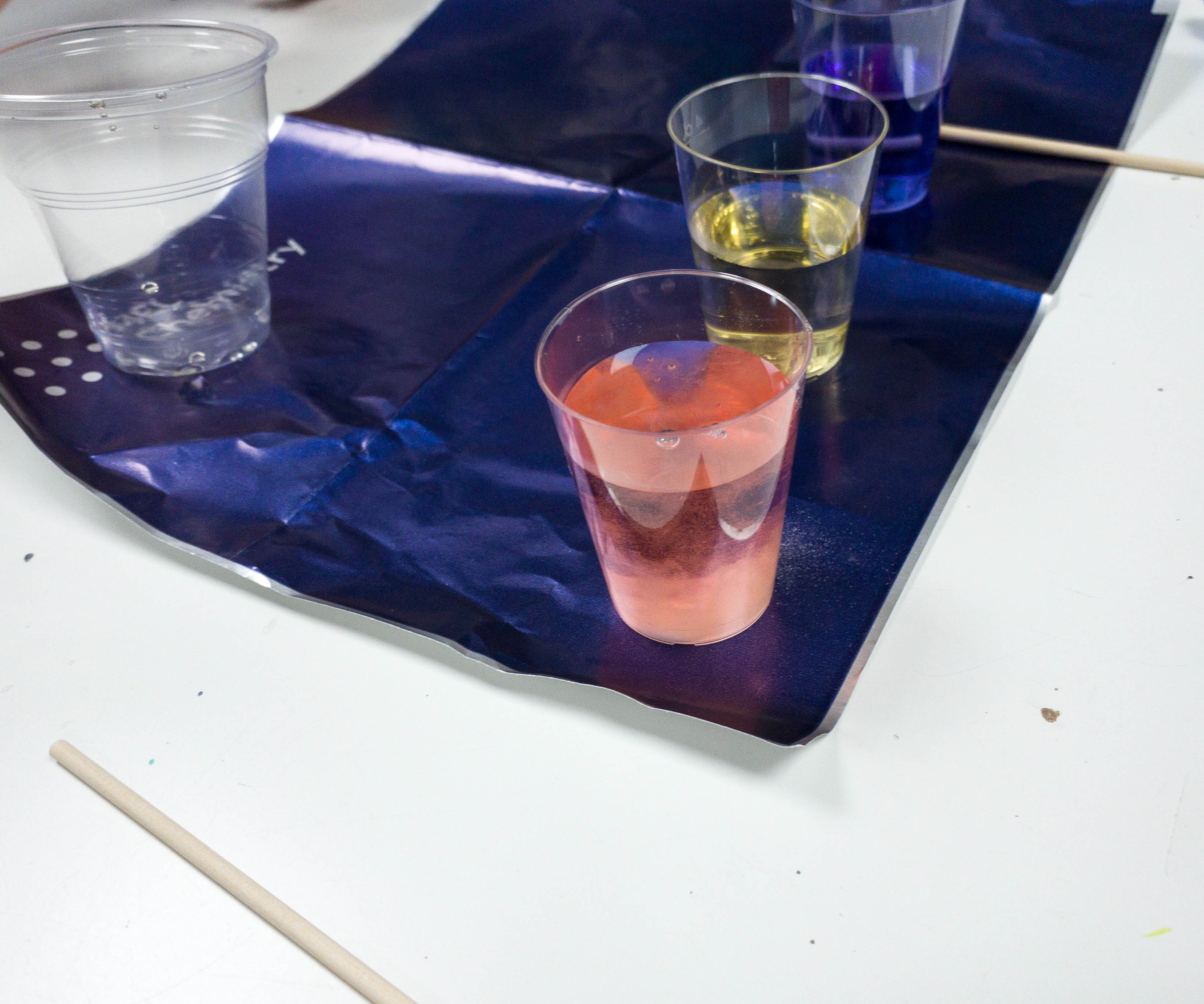 The colors vary depending on the balance of ions on our reagents.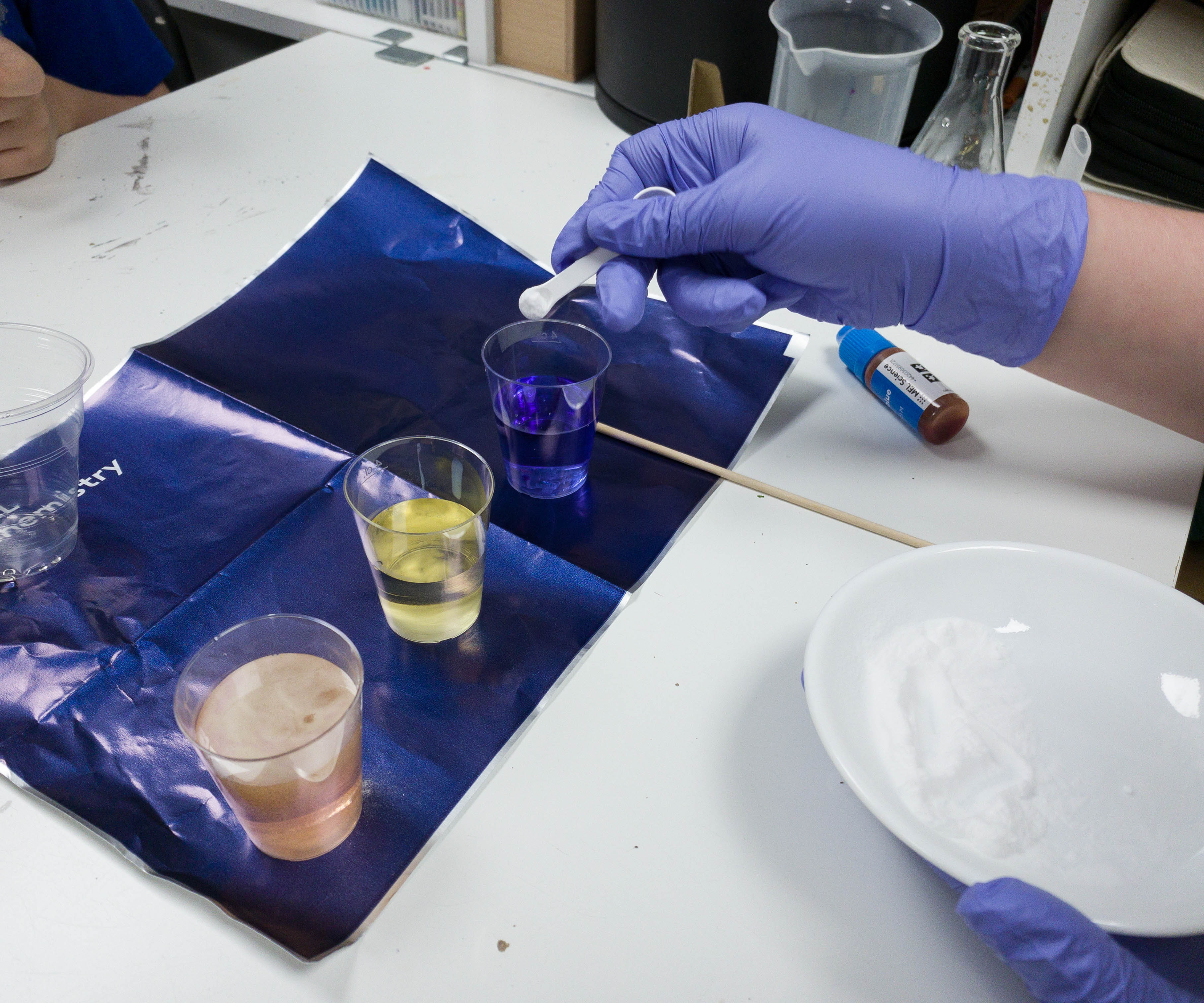 My kids also tried putting baking soda on the results. Let's see how it will change the balance of pH on our reagents!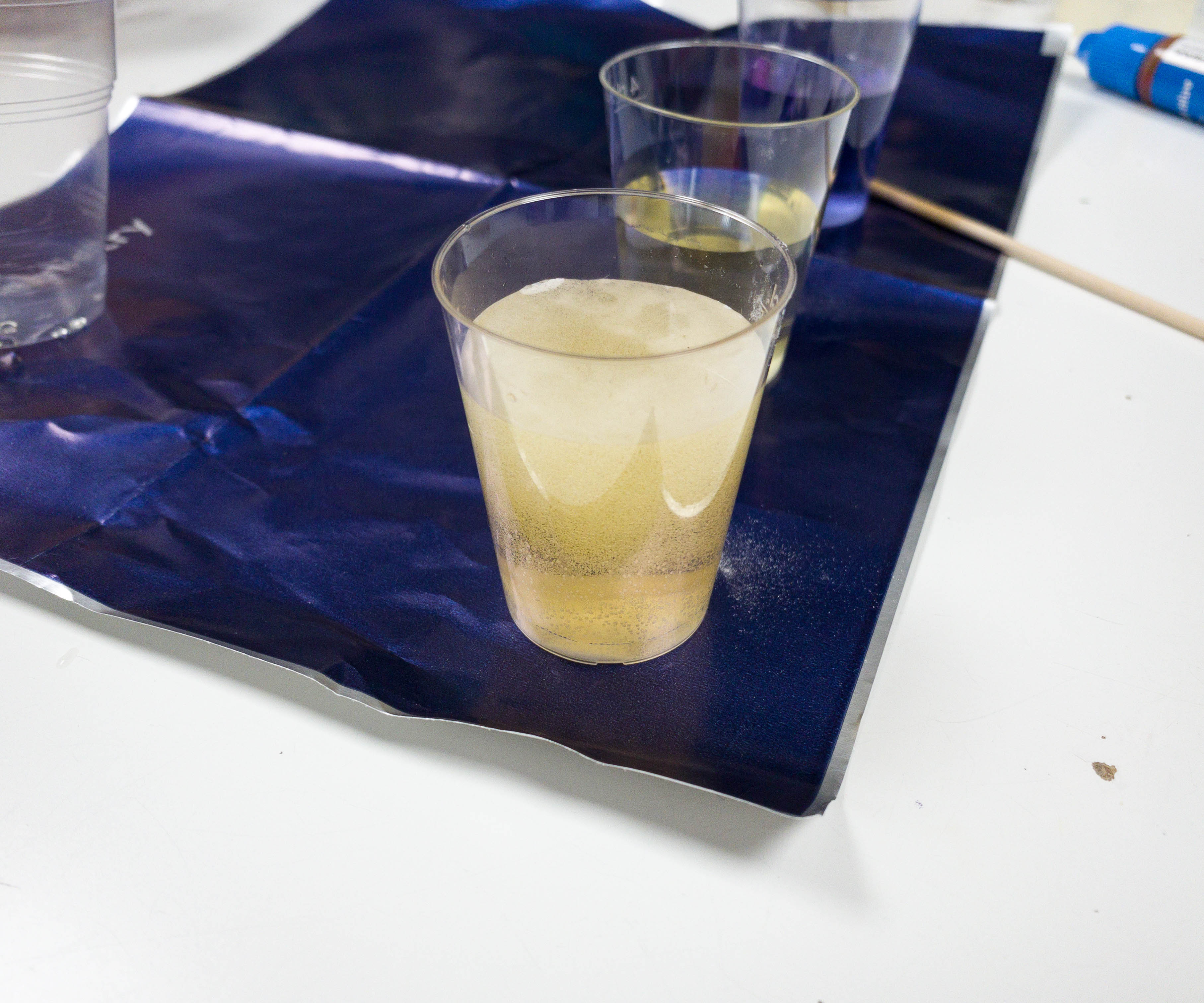 The sodium hydrogen sulfate changed its color from red to yellow! The kids were delighted with how the color of the liquid changed by altering the composition of its contents!
It's another exciting science experiment from MEL Lite by MEL Science! This time, my kids learned all about pH levels and how it can be determined using colors that result from the use of reagents. It's always fun doing experiments from this subscription and my kids are always amazed by the results. It's nice that most of the materials are provided. We also appreciate the app, as it is engaging and helpful. This is really a great subscription that provides safe, fun, and entertaining experiments for kids, perfect for those who want to learn more about science from home!
What do you think of the MEL Lite by MEL Science box?
Visit MEL Lite by MEL Science to subscribe or find out more!