LiveGlam Brush Club (formerly MorpheMe) is a monthly makeup brush subscription that promises at least $30 worth of Morphe brushes each month for only $19.99. This is a great way to quickly build up your brush collection! You can sign up for a 1, 6, or 12-month subscription and all subscriptions automatically renew until you cancel.
DEAL: Get a free brush with any Brush Club subscription plan! Use this link to sign up and activate the deal – no coupon code required! You'll also save $10 on a 6-month plan or get a FREE month ($20 value) with an annual subscription!
Brush Club sends 3-7 brushes per month and they state that the total value will be at least $30. LiveGlam puts out a monthly video on their blog that shows different ways you can use your monthly brushes. They are really good at demonstrating that each brush can have multiple uses.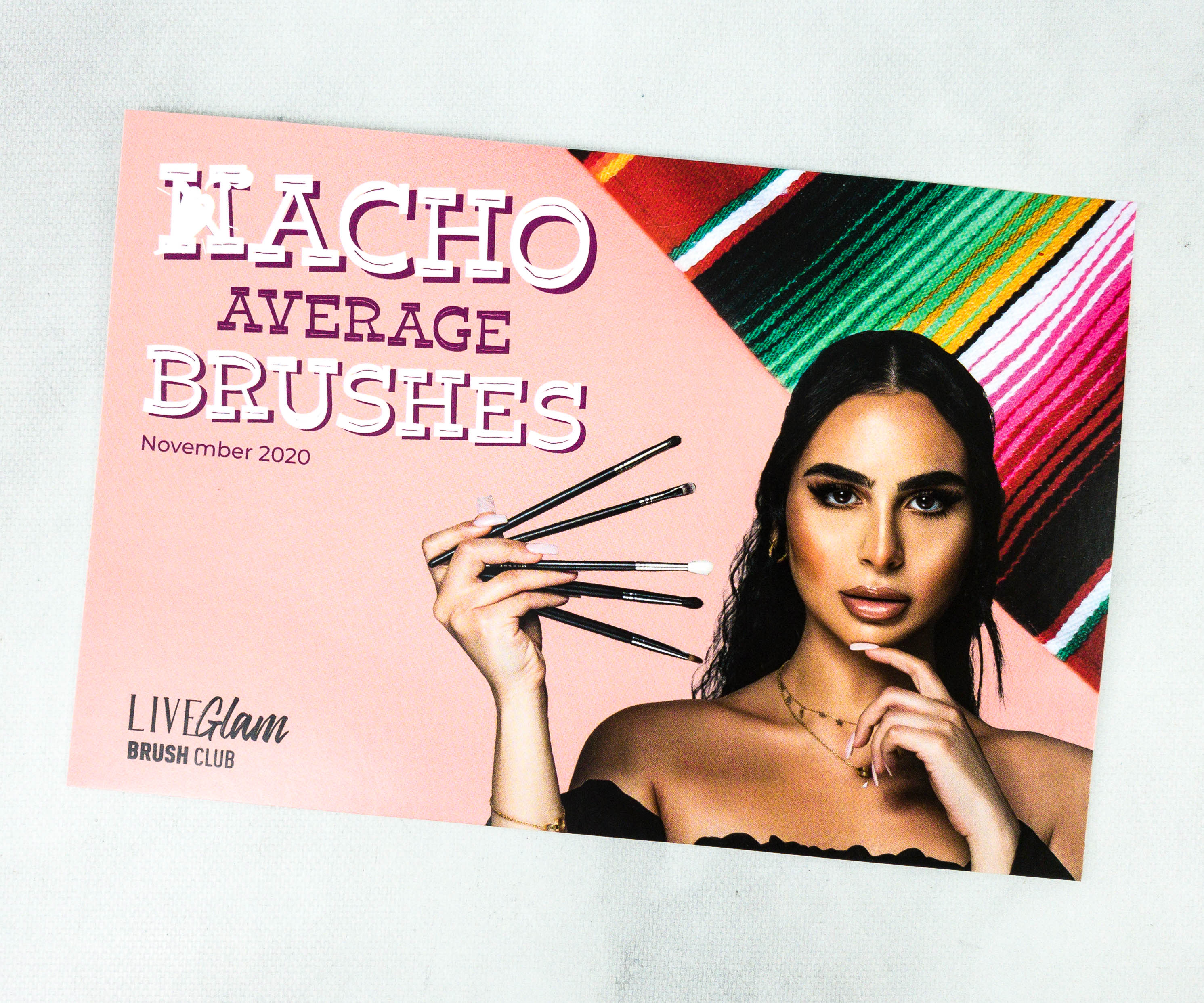 The package also comes with an information card. This month's theme is NACHO AVERAGE BRUSHES.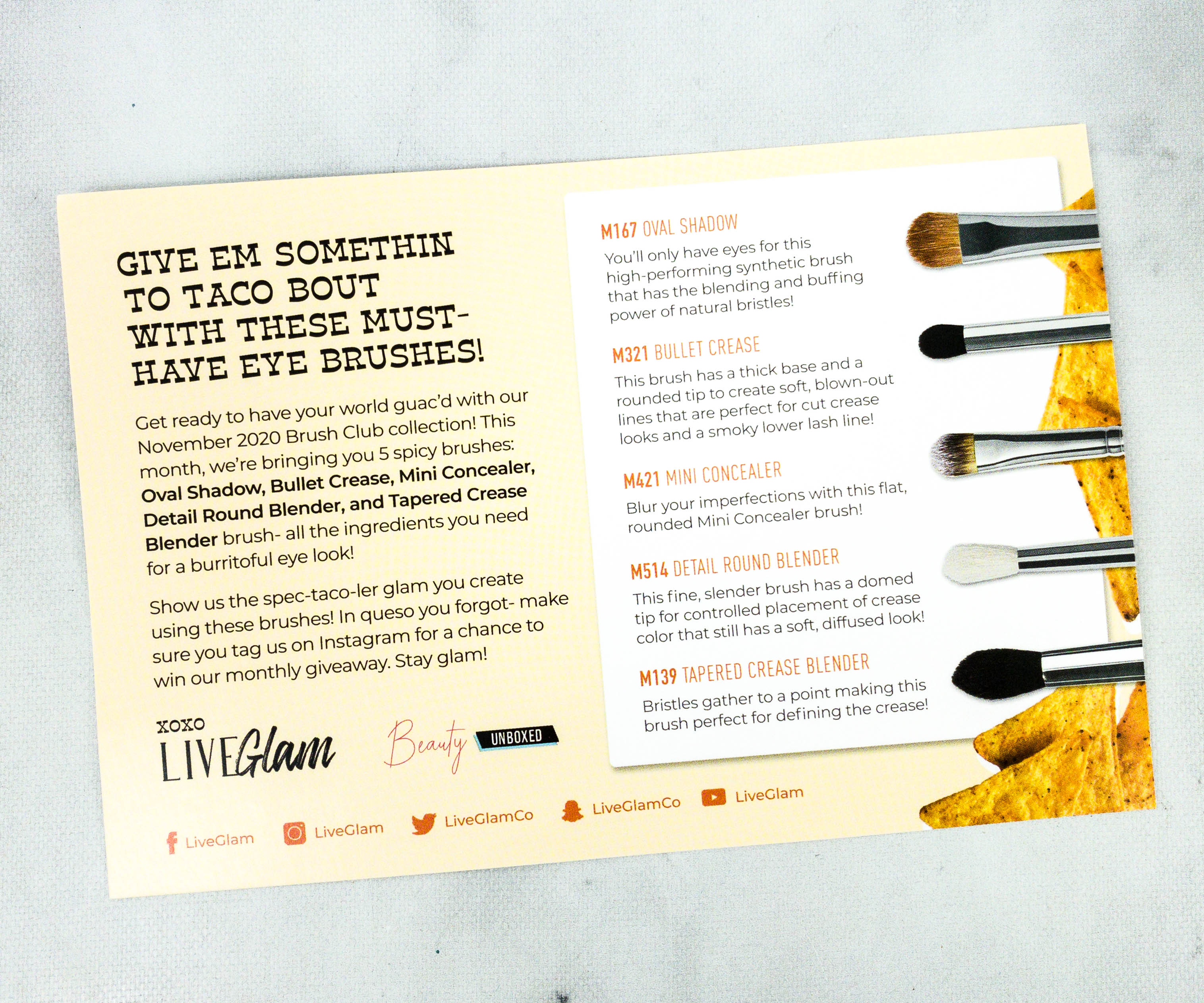 At the back, you will find a message from the LiveGlam team as well as the brushes included in this box and a short description.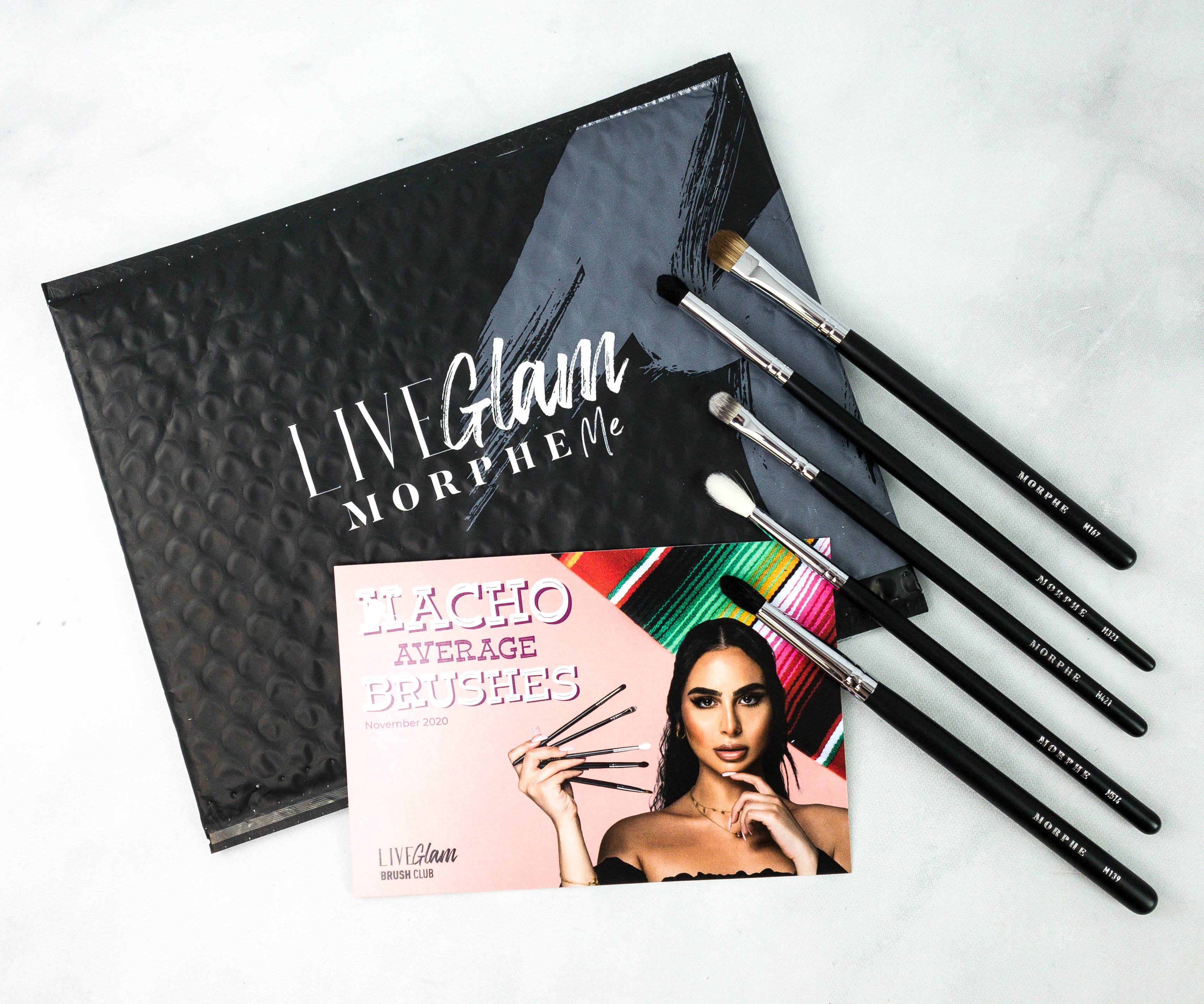 A full view of everything from this box!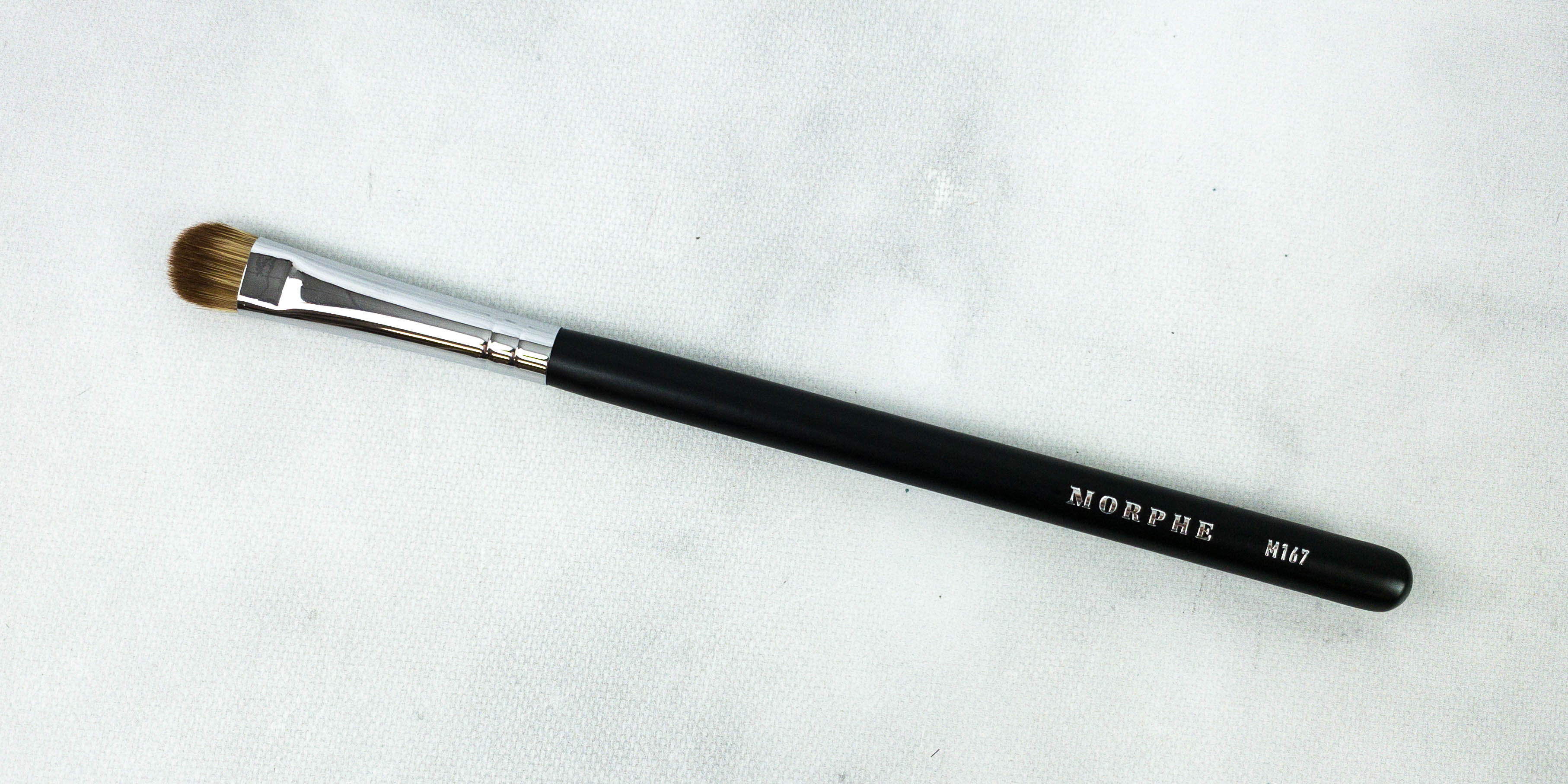 M167 Oval Shadow Brush. Perfect for packing colors in the lid, this brush is firm and it picks up the product really nicely.
It's made with synthetic bristles so it's easy to use even with cream-based products. It blends and buffs like natural bristles so it's really an amazing piece to have in my brush collection!
M321 Bullet Crease Brush. I like using this crease brush to accentuate the inner corners of my eyes by putting a bit of shimmer.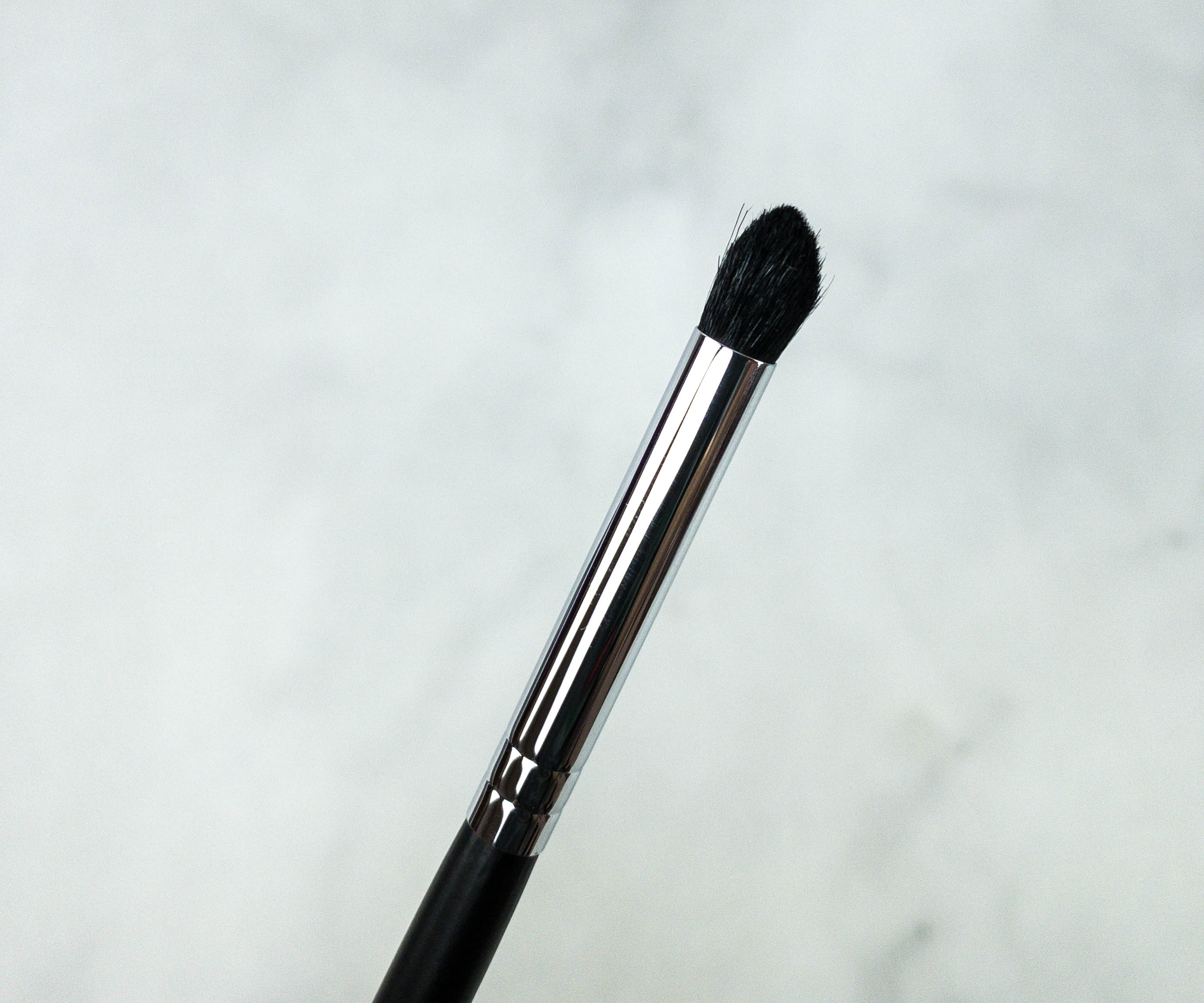 The round bullet tip makes it easy to reach the crevices of the eyes for a more defined look while the tapered edge works to place the color you want, right where you want it.
M514 Detail Round Blender Brush. This brush is multi-purpose! It can be used to blend out transition colors or even define the crease, even for those with hooded eyes!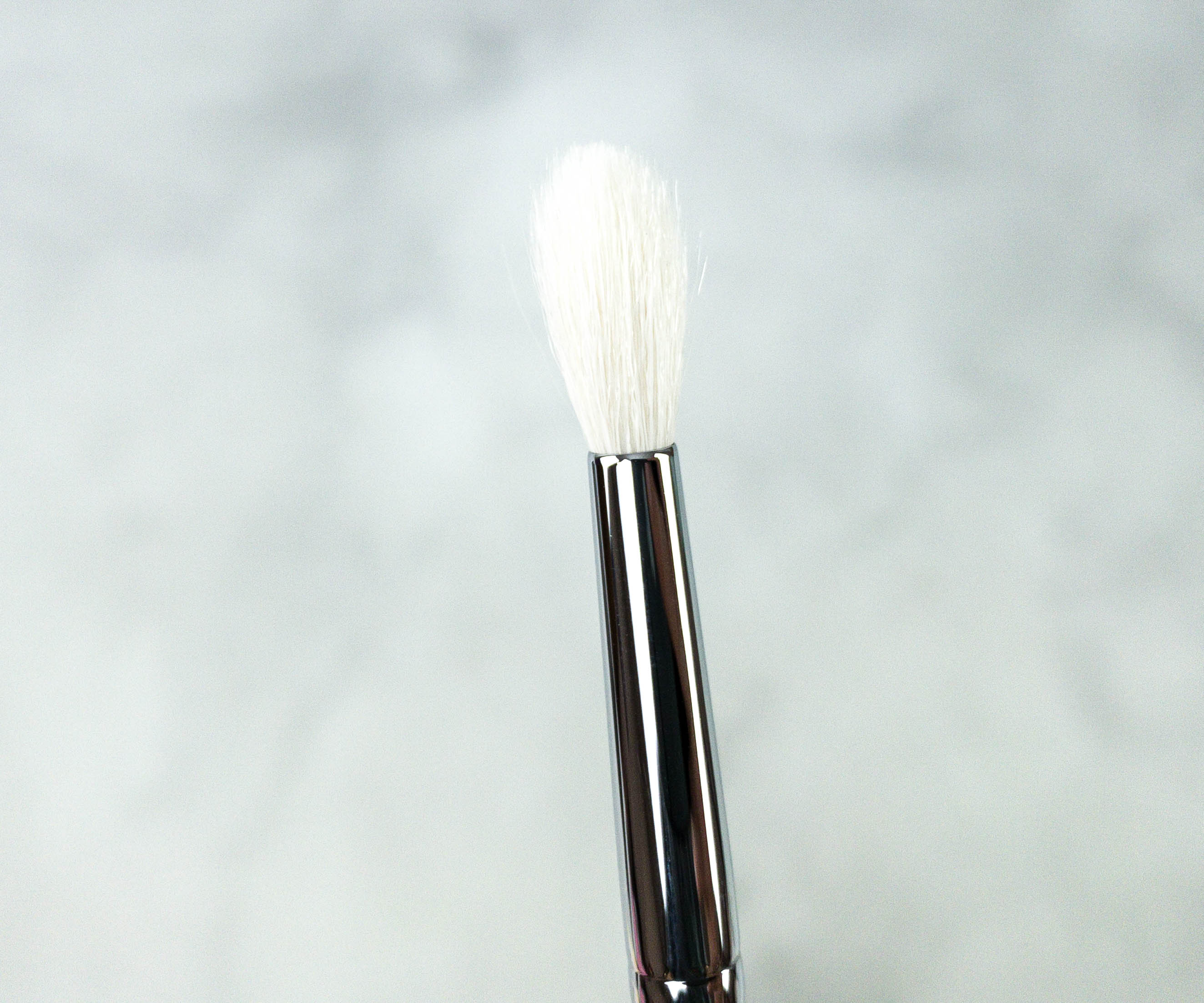 I personally like using this brush when applying highlighter. It blends really well and helps me achieve a dewy look!
M421 Mini Concealer Brush. Flat and rounded, this mini concealer brush is ideal for getting into those hard to reach areas!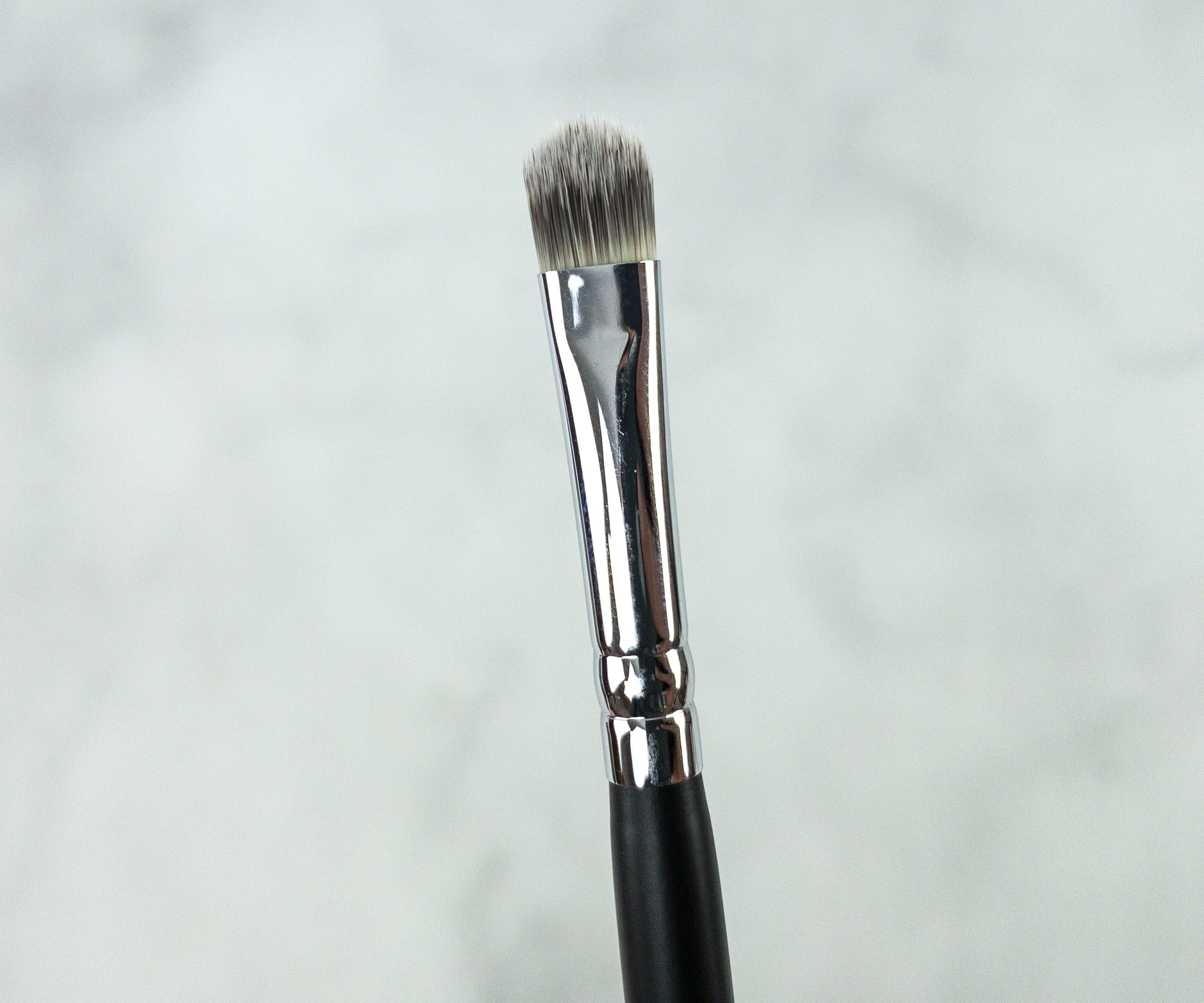 It helps create a flawless look by helping blend the product perfectly into the skin. This is ideal for concealing dark circles and blemishes. This size is also great if you love playing around with eyeshadows as this can help create that snatched cut-crease look.
M139 Tapered Crease Blender Brush. For blending and defining the eyes, this tapered brush is perfect!
I love the size and shape because it's the perfect tool for the job! The bristles are light and fluffy and I find that I get more control over the product and even its placement when using this brush!
This month's brushes from LiveGlam Brush Club lived up to the theme Nacho Average Brushes! My favorite piece is the M514 Detail Round Blender Brush because there are a lot of ways to utilize it, from blending eyeshadow to applying highlighter and even defining the crease. The rest of the brushes are also high-quality. This is really an amazing subscription whether you're a make-up enthusiast or a professional artist because they send brushes each month that will help you build your arsenal. What's great is that you can also skip, trade, or even cancel your subscription anytime!
What do you think of this month's Brush Club?