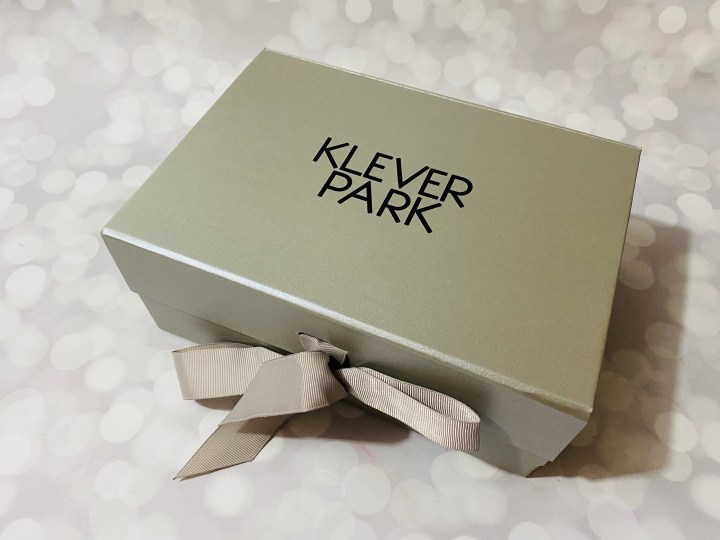 Kleverpark Box is a subscription box that sources natural skincare from Italy. The subscription is bi-monthly and contains full-size items for skin, hair, and more. They are particular about the brands they feature, selecting only those that don't test on animals, are organic, are paraben-free, and contain clean and safe ingredients without known irritants or issues. As someone who is passionate about skincare as well as the wellbeing of animals and education about ingredients, this box is right up my alley. Bimonthly, the box is $97 but you can save money by buying a longer subscription upfront. Shipping worldwide is an additional $12.
DEAL: Get $5 off on your first box! Use coupon code HELLO.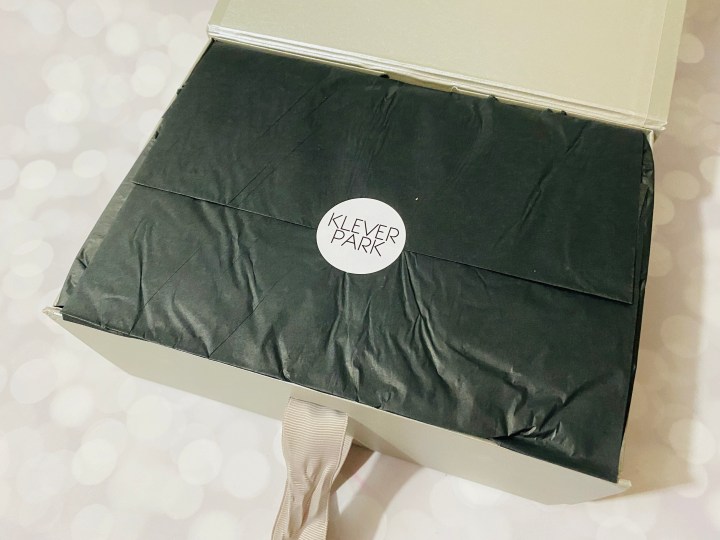 I love small details like the branded sticker that add so much polish to a box.
Kleverpark Box is passionate about sustainability and recycling, and in addition to working with brands that share these values, the box is a beautiful glossy gift box you can easily reuse for storage, organizing, or even regifting.
The theme is "Beauty of Nature."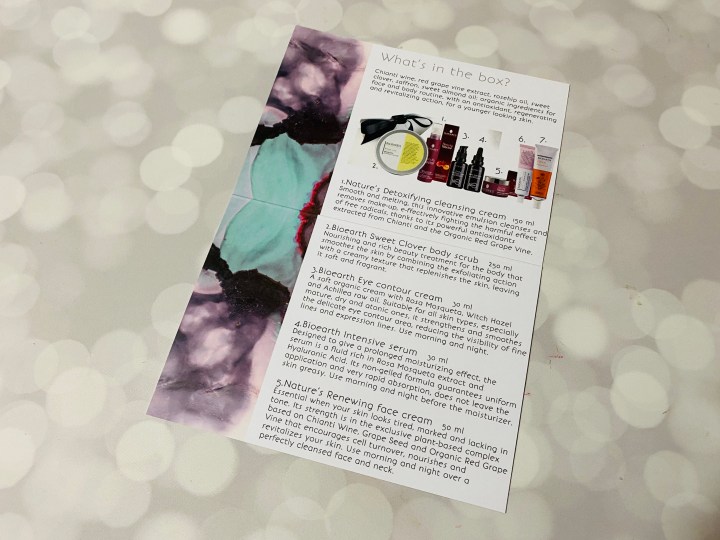 There are seven products altogether, all full-size!
The first pair of products is by Nature's, and it's from their product line Beauty Nectar. The star ingredients include red wine which is packed with antioxidants.
Nature's Detoxifying Cleansing Cream ($19) — An emulsifying facial cleanser that easily melts face makeup as well as cleansing the skin. The antioxidants help protect skin from free radicals and pollution in the air.
Nature's Renewing Face Cream ($33) — A face cream perfect for the colder weather we're now experiencing. I found this was a great texture and thickness to keep my skin feeling soft and plump but not too greasy or dewy.
I was excited to see lots of products from Bioearth — the shampoo and conditioner I received in my last Kleverpark box is one of my favourite hair product duos!
Rose Intensive Serum ($30) — A blend of rosehip oil, hyaluronic acid, witch hazel. This smells amazing and applies like a dream. Not too oily, it just left my skin feeling dewy and firm. Definitely another favourite from Bioearth!
Rose Eye Cream ($30) — The same ingredients as in the serum, but in a cream formula to apply to the delicate eye area. I love the hygienic pump packaging — no dipping fingers into a pot.
Saffron Facial Scrub ($20) — A gentle face scrub with apricot seed powder, rice oil, chamomile, and rosewater. It's safe for delicate skin and isn't harmful like some seed scrubs are. I loved how creamy and smooth it was, and my skin felt glowy afterward.
Calendula Balm ($11) — Great for sunburns, eczema, and other skin irritations. Calendula, aloe, chamomile, mallow, and lavender are all powerhouses for taming inflammation.
Sweet Clover Body Scrub ($22) — I'm loving this all over body scrub to help pamper my dry skin. It has the same apricot seed power as the face scrub so it's just as gentle, and it also has rose seed oil, sweet orange oil, and sweet almond oil so it leaves my skin feeling soft and smooth after the exfoliating.
The tin is a generous size and is full of wonderfully scented scrub!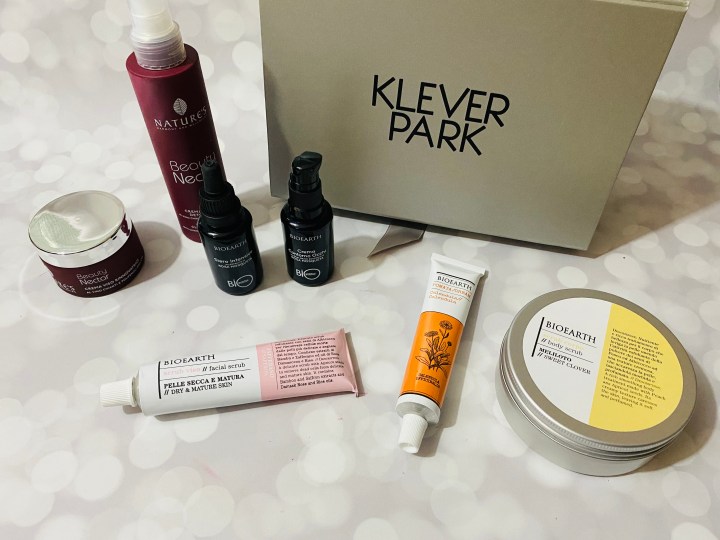 The October box featured seven full-sized products from Nature's and Bioearth, two companies founded in Italy. The products are all very clean and simple but the effects are wonderful. This is a fantastic way to try brands from Europe. My favorite products are definitely the scrubs and the rose products from Bioearth!
What did you think of this box?