Kinder Beauty Box is a vegan and cruelty-free subscription box that sends skincare, hair care, makeup, and accessories. Each month you will receive up to $165 worth of clean, vegan & cruelty-free skincare, makeup, hair-care and accessories and at least two of those products will be full-sized! The items are compassionately curated by Daniella Monet and Evanna Lynch. All Kinder Beauty Box products are guaranteed to be 100% vegan and cruelty-free. Kinder Beauty Box is $25 a month, with free shipping to the US, $5.95 elsewhere. Price drops to as low as $23 a box with a prepaid 6-month plan. A portion of all sales will go towards benefiting the founders favorite animal rights and environmental causes.
Every product that goes into a Kinder Beauty box is 100% vegan, and every brand we work with is completely cruelty-free. This means the products and ingredients are never tested on animals, the products aren't sold in China or any other countries that mandate animal testing, and the brands aren't owned by any parent companies that test on animals.
DEAL: Use coupon code HELLO5 for $5 off your first order!
BLACK FRIDAY DEAL: Get a FREE Bonus Beauty Box worth $75 with 3+ month subscriptions!! Deal applies automatically, just use this link to subscribe! Ends 12/31. You can stack the coupon code HELLO5 to get $5 off your first order!
First look! Recently, Kinder announced that they would now send out two box variations each month.
Each month, it will be a surprise which of the two boxes you'll be receiving, but you can rest assured knowing that they are always each going to be incredible in their own ways.

Wondering what happens if you really, really, really want one of the monthly collections in particular, but you receive the other? Got FOMO on your brain? We feel you.

No worries! At the end of the month, if we have any boxes remaining, we'll offer them to members only at a special price in our exclusive monthly Add-On Shop. This way, you won't miss out.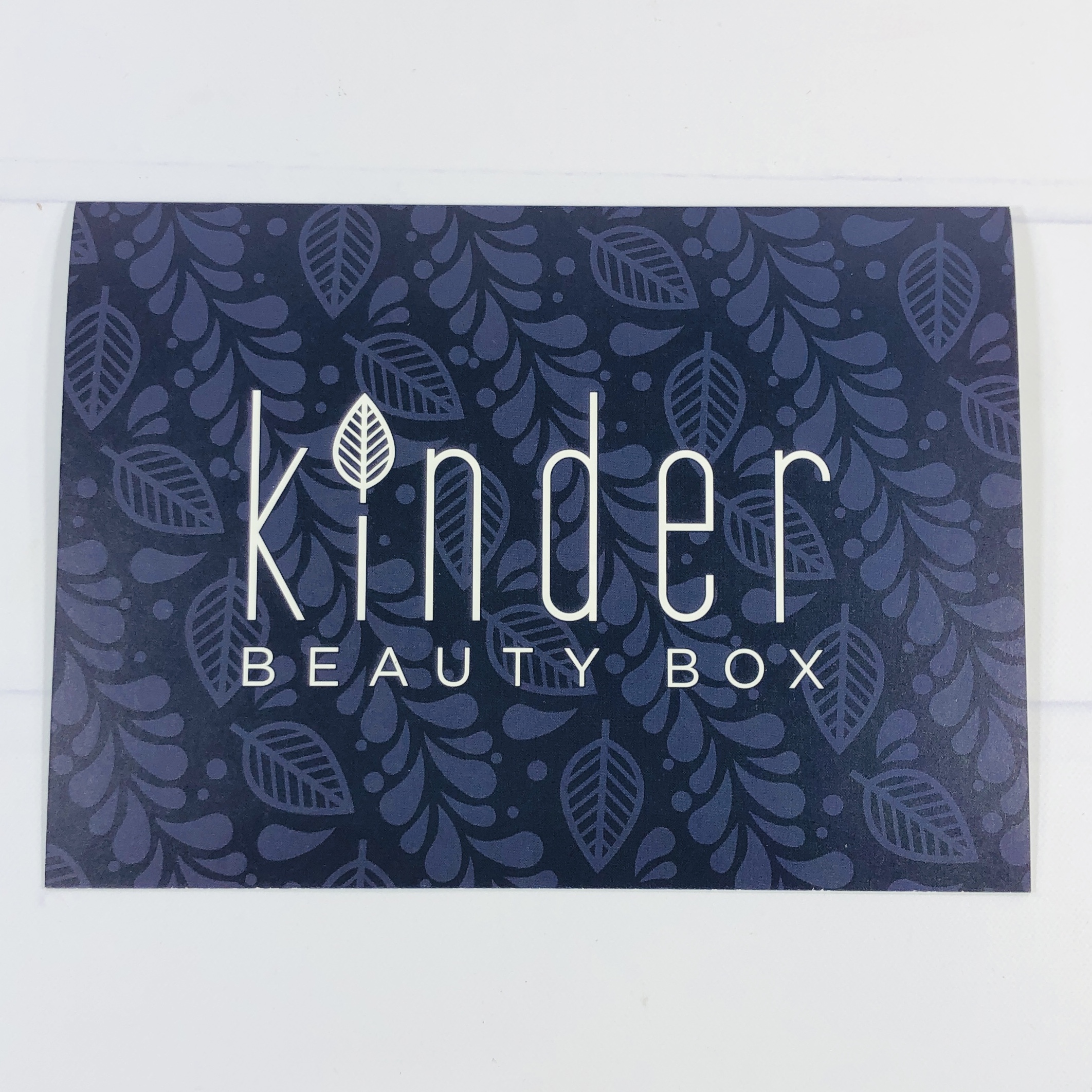 I received a product information card. The November collections were called The Gardenia Collection OR the Peony Collection. I received The Gardenia Collection. It is important to know that when you sign up, your first box will be a Kinder Favorites box, which is shown on their main page and different from what is in this review.
The inside of the card listed each product and their MSRPs. Websites were also listed in case you want to order more products.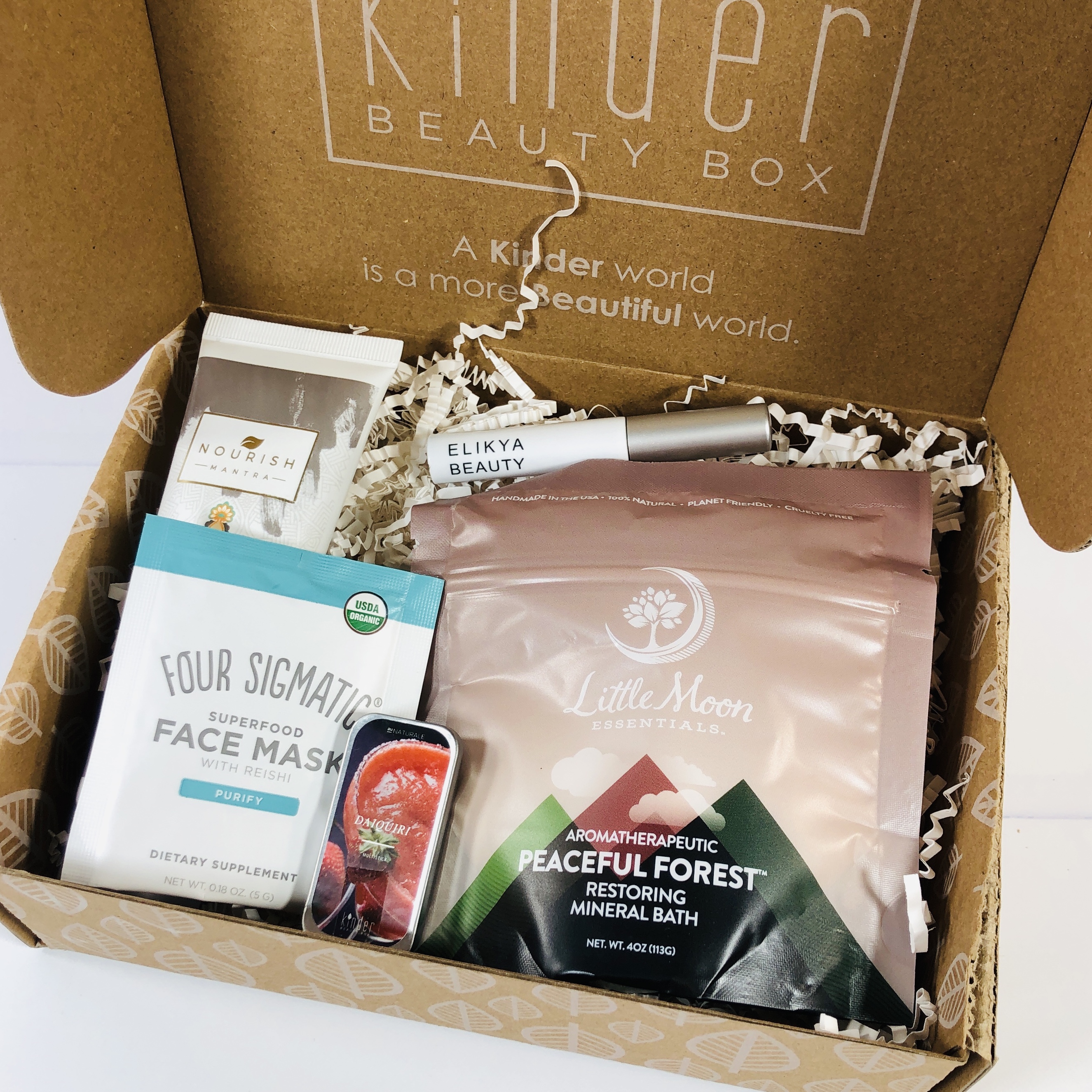 My items were tucked into paper squiggles to stay safe on their journey.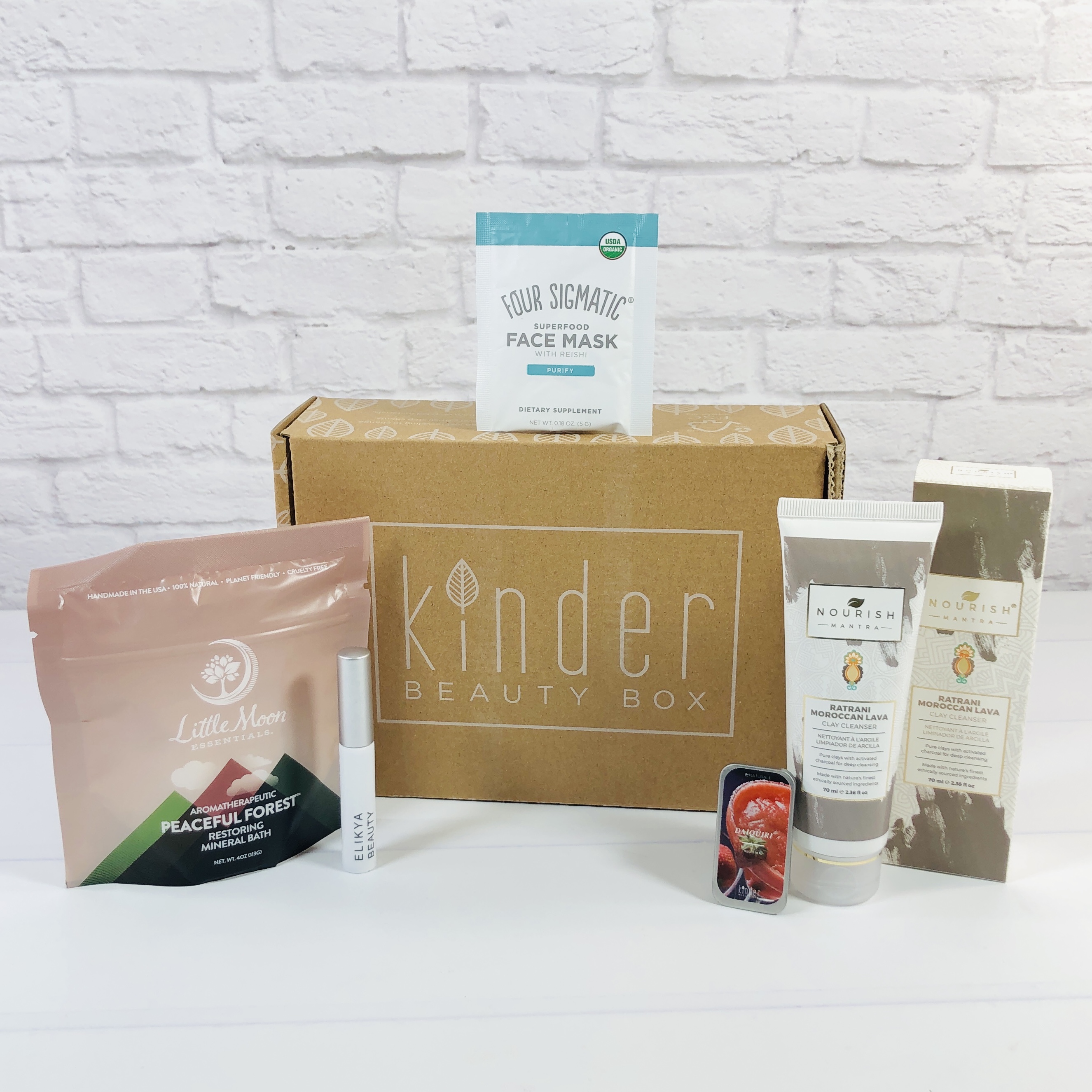 Everything in my November Gardenia Collection!
Little Moon Essentials: Bath Salts in Peaceful Forest ($5.50) We used to vacation in the mountains when I was growing up so the scent of pine always makes me feel relaxed. This one has a little something extra that makes it smell like Christmas!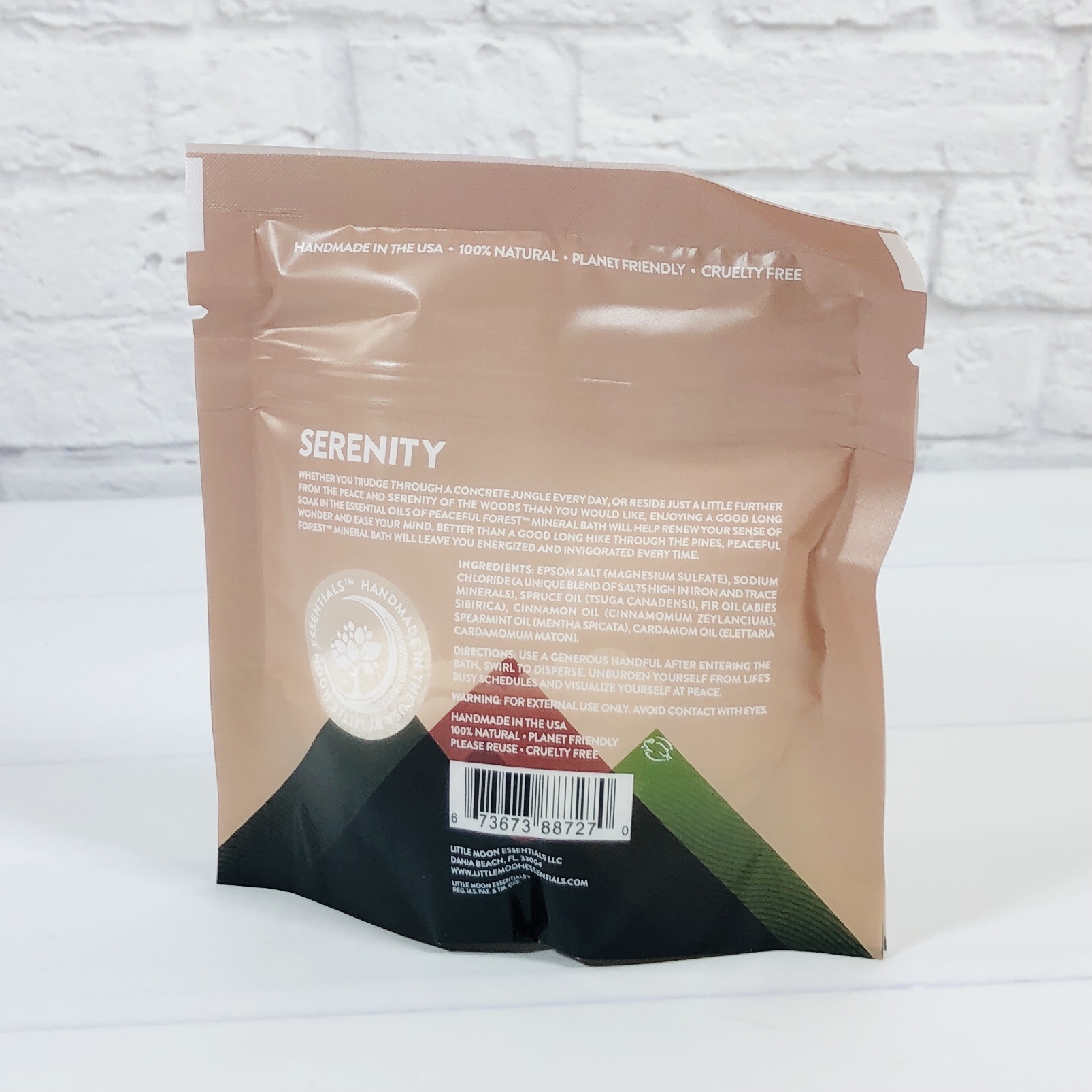 It is made up of a combination of Epsom salts, other salts, and essential oils of spruce, fir, cinnamon, spearmint, and cardamom.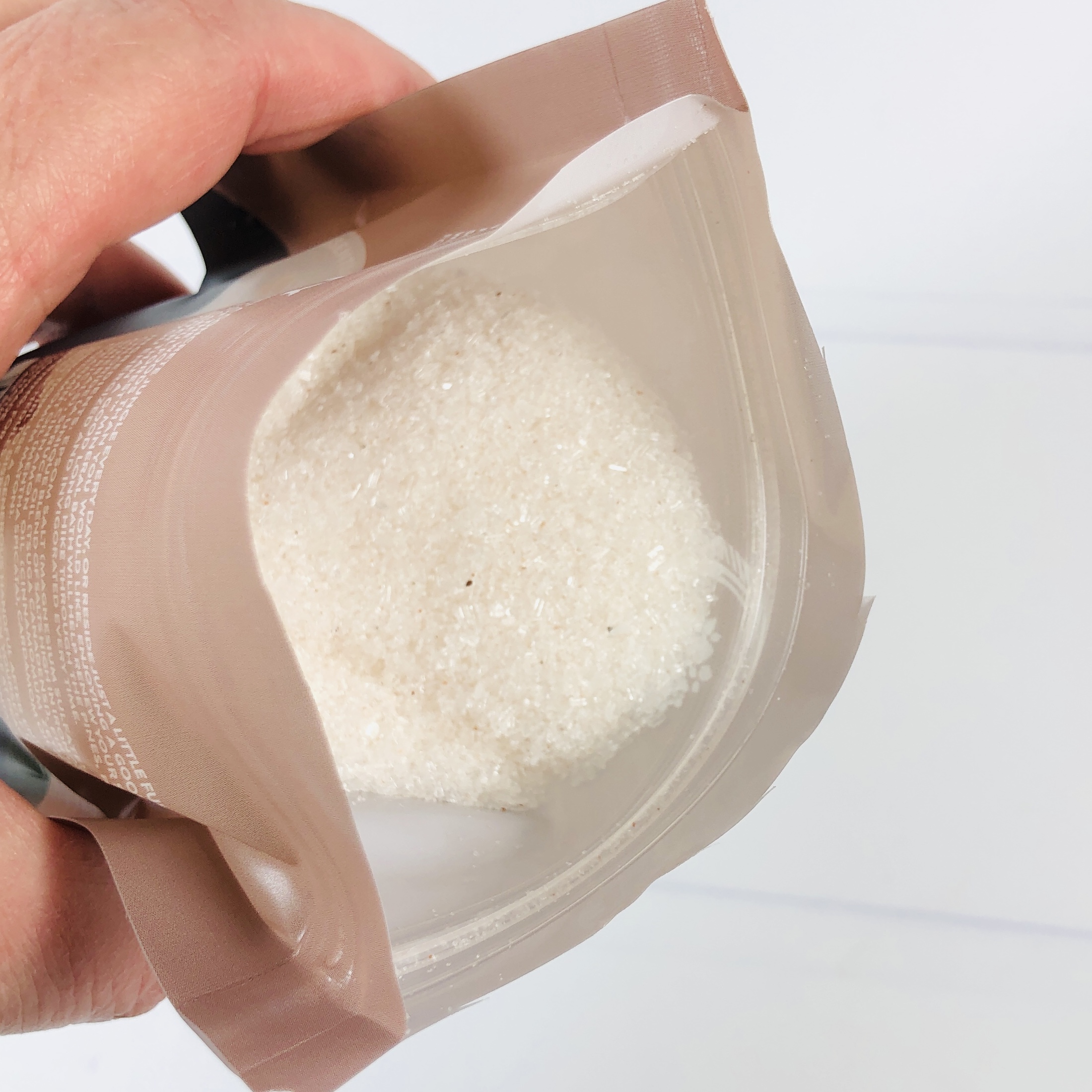 Run a bath, step inside, and then sprinkle a handful of this and disperse. The scent is amazing, with an uplifting hint of mint but the comforting scent of cinnamon really shines through too. Add in the evergreens and this could be called Happy Holidays.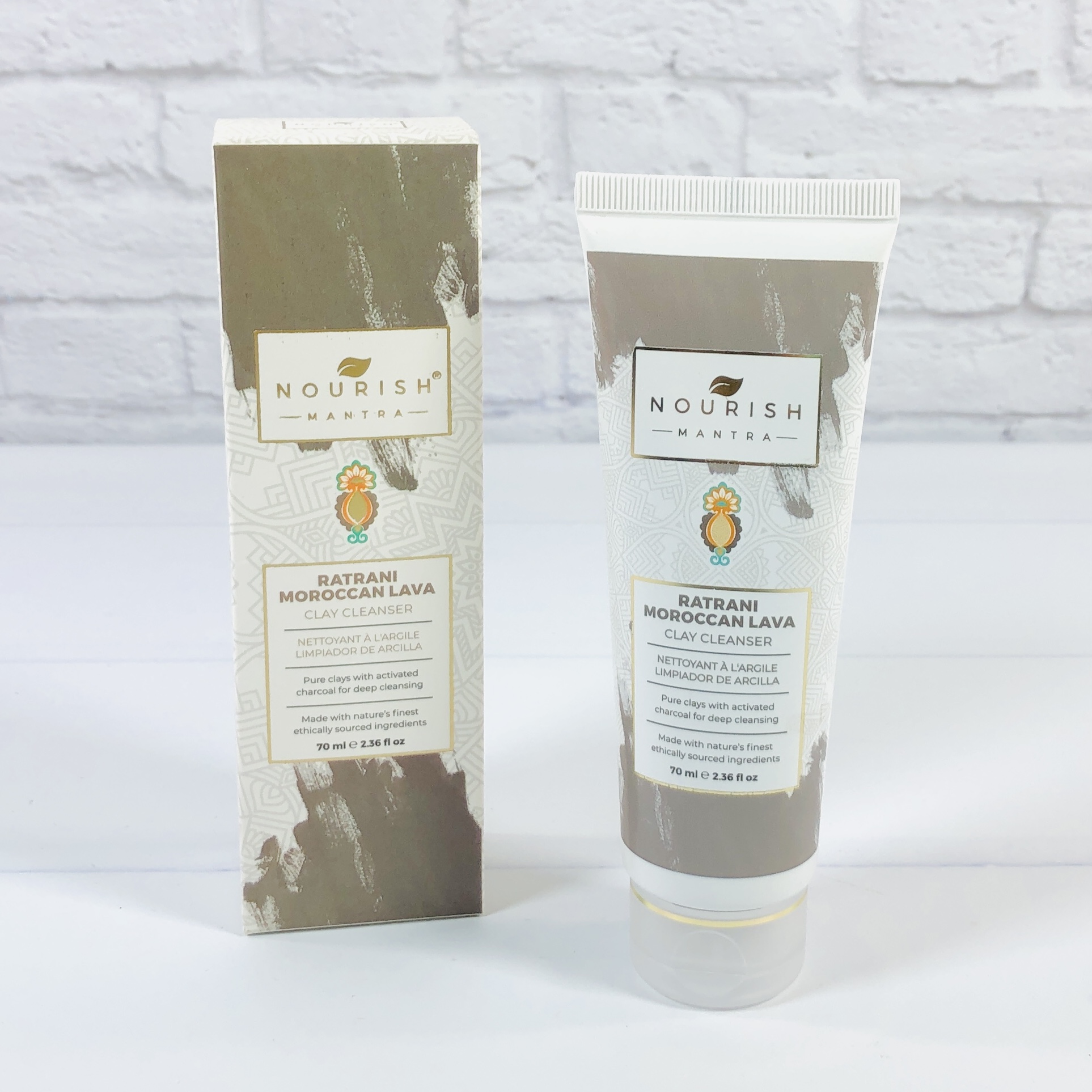 Nourish Mantra: Ratrani Moroccan Lava Clay Cleanser ($18, currently $10.80) A cleanser will help remove all of that holiday makeup or maybe just everyday makeup too.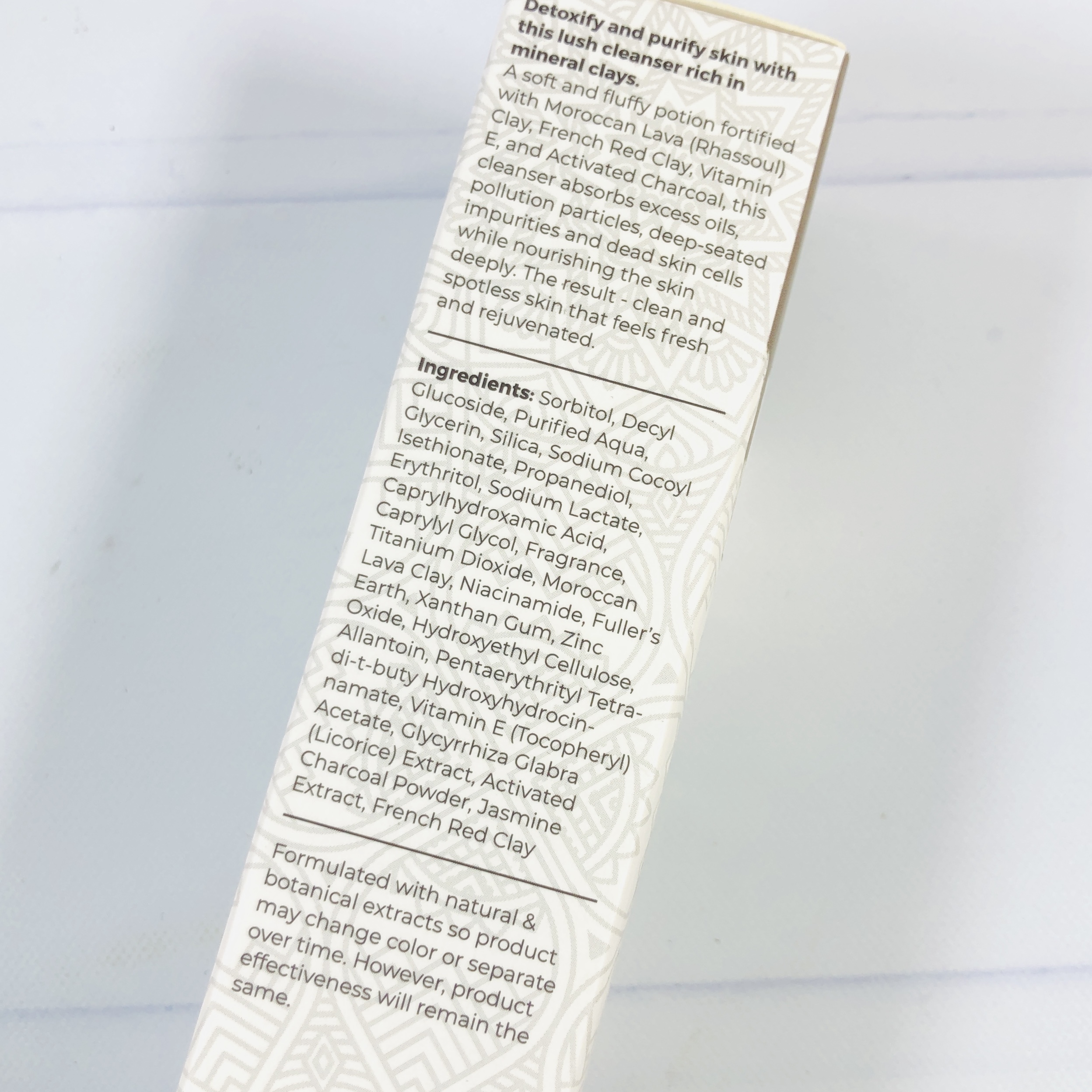 Ingredients include glycerin, silica, clay, and activated charcoal. It is meant for acne-prone skin, which is probably why it left my dry skin feeling even more so. I liked the texture, which lightly foamed and rinsed completely off.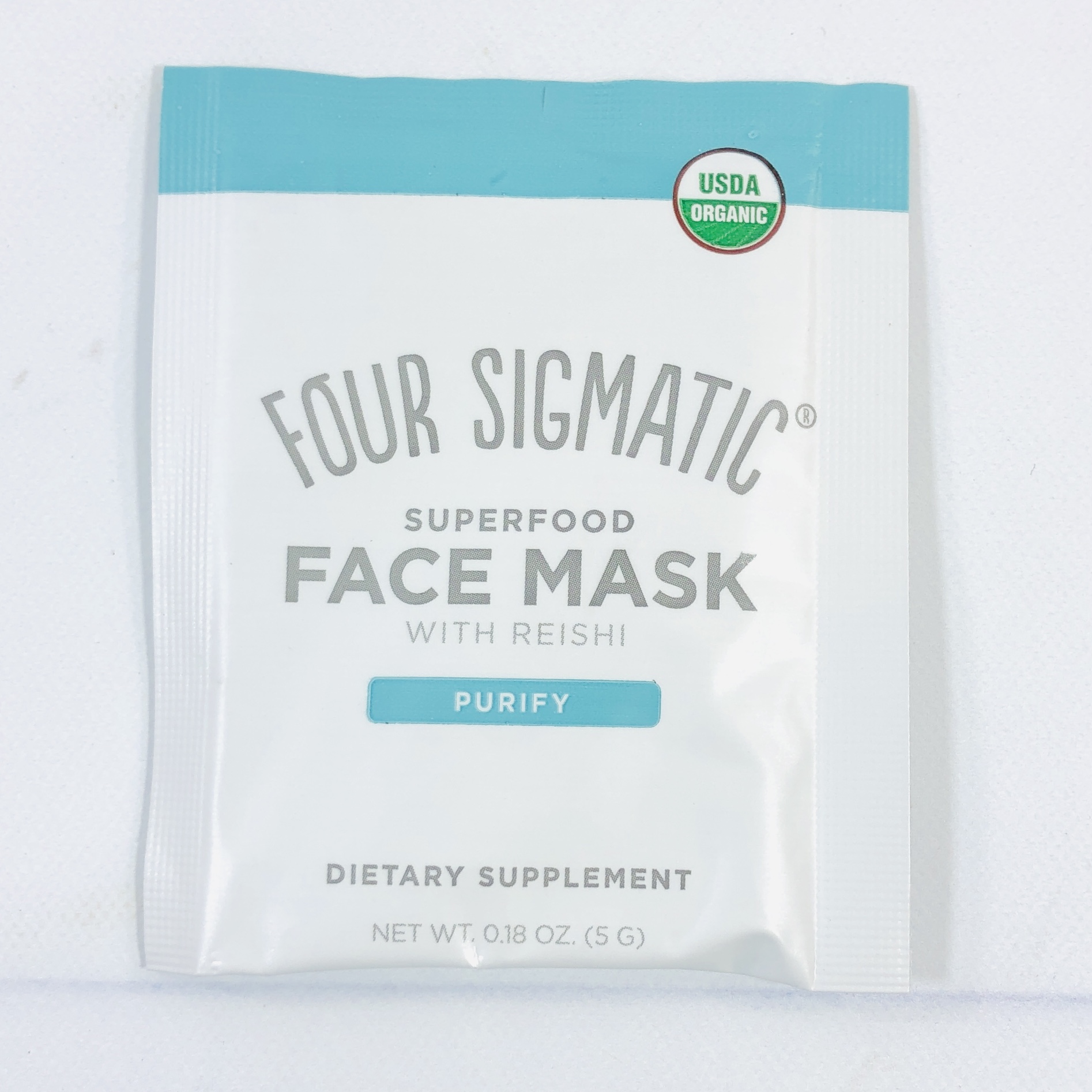 Four Sigmatic: Superfood Face Mask ($4) Before slipping into the tub smear some of this mask all over first!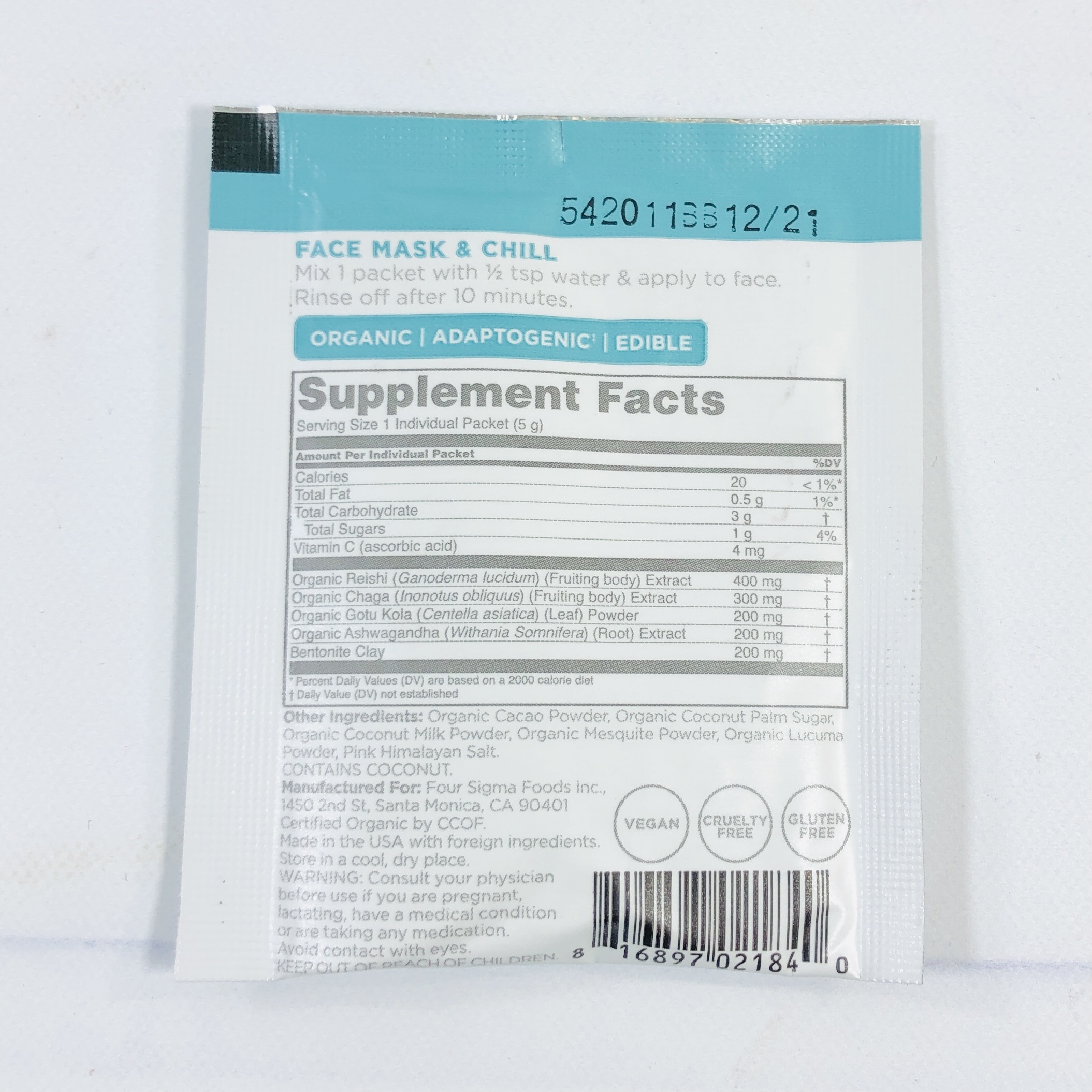 I was confused as to why it had nutrition facts on the back but apparently it's made with ingredients you can eat! The ingredients include reishi, chaga, gotu kola, ashwagandha, clay, cocoa, and coconut sugar.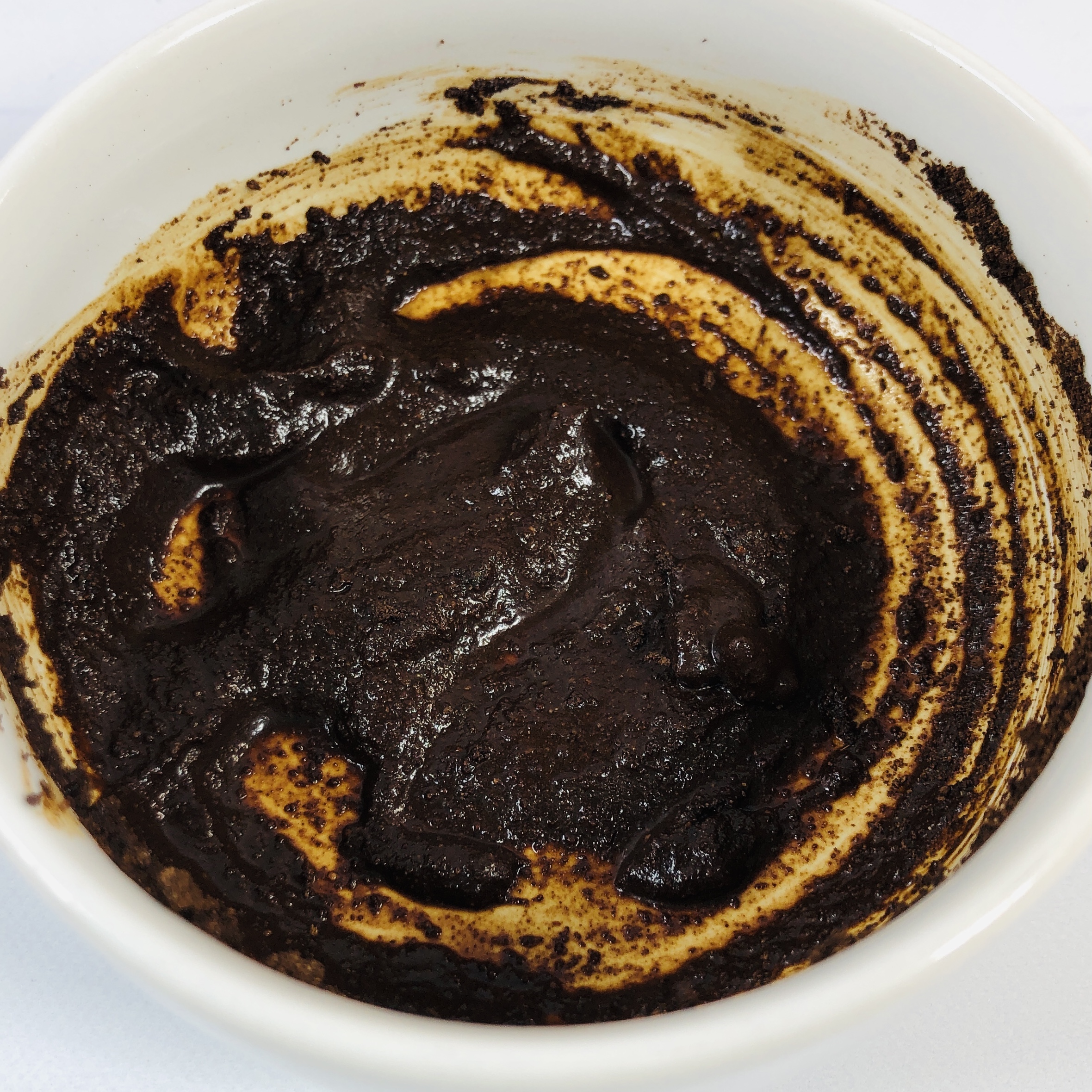 I mixed it with a bit of water and stirred it up and it did indeed smell like brownie batter. For investigative review purposes only I gave it a taste and I can confirm that it tastes like brownie batter, but with a hint of earthy flavor. I spread it all over my face and waited 10 minutes before rinsing off and it was torture, the smell of brownies wafting around my head the entire time. Do not try this if you are on a diet. All kidding aside, it started to tighten up just before the time was up so I jumped in the shower for easier rinsing and I didn't have any irritation.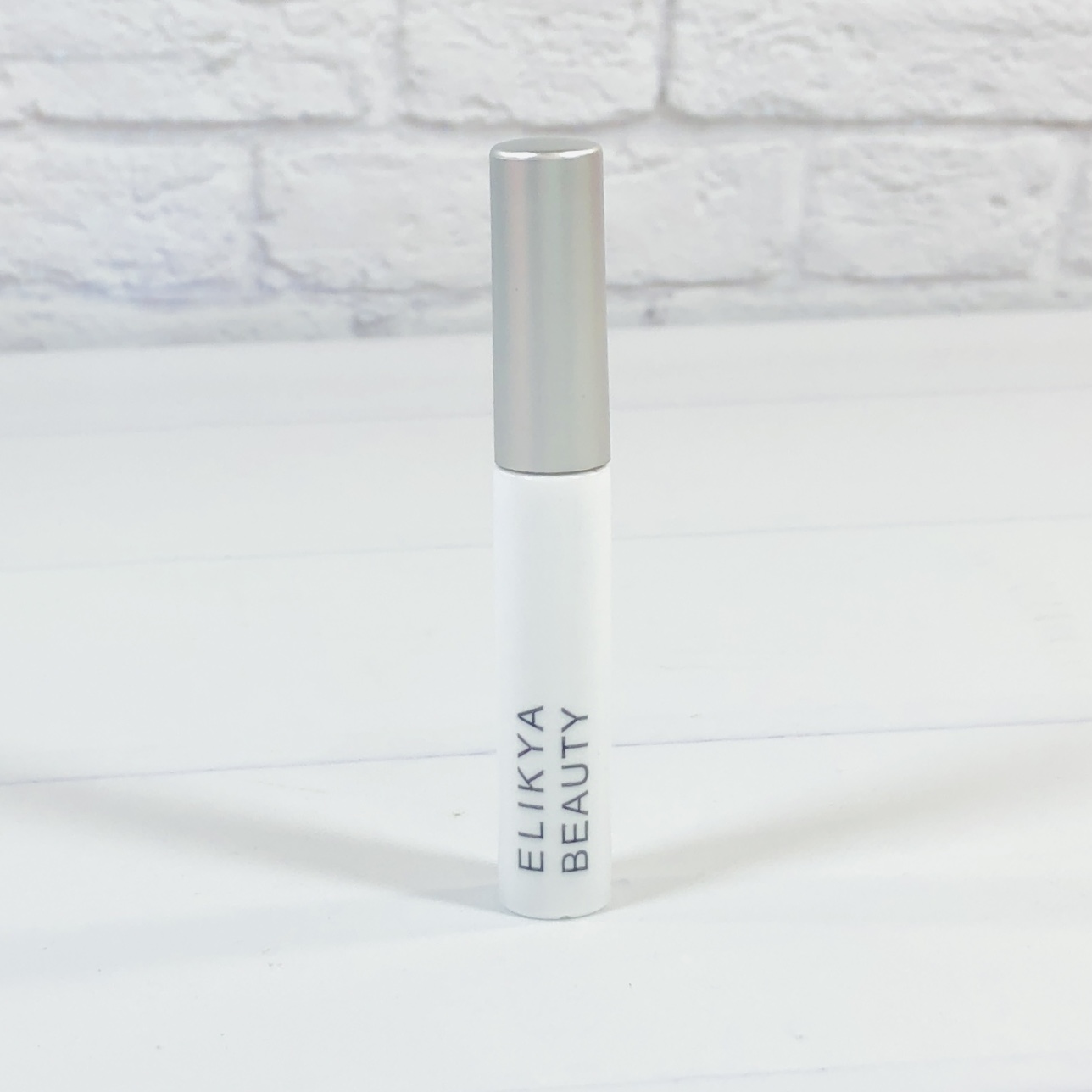 Elikya Beauty: Liquid Eyeliner in Black ($12.50 listed value) I am the first to say that liquid liner is not my thing, but I always give them a chance because who knows, one day my hand might become steady and I might end up with a cat eye.
Ingredients here are water, castor oil, and a few others.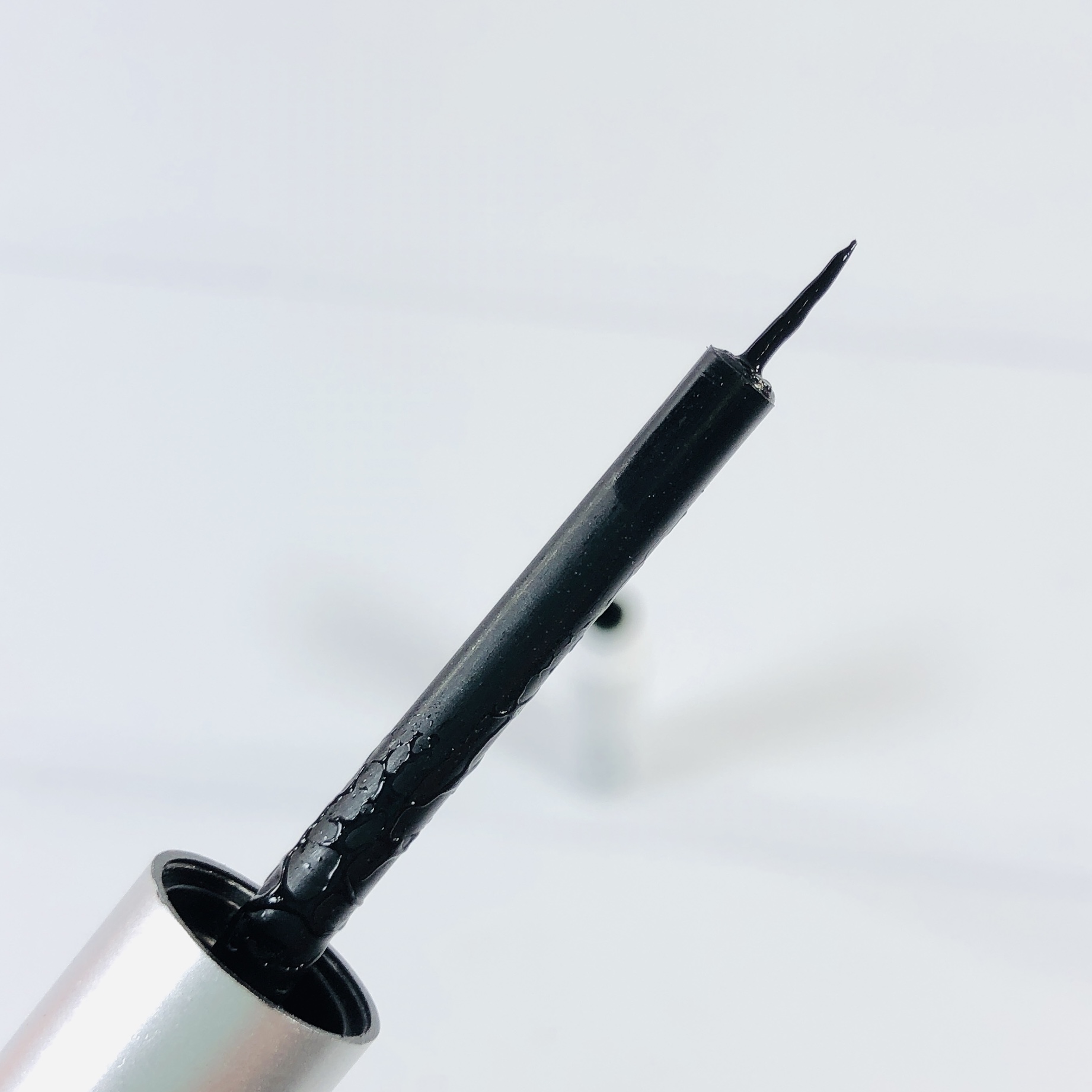 Hmm, I'm not loving the way it looks on the wand. I know oil and water don't mix but this doesn't look promising. I swatched it below and was really unhappy with this product. I couldn't get a good line and it smeared and was even worse when I tried to use it on my eyes. I looked back at their Instagram page for the last year and saw no pictures of it on their page so maybe they aren't too happy with it either.
Au Naturale: The Anywhere Cream Multistick in Daiquiri ($35 listed value, not sure of the size) I think this must be a special packaging for this box, because the brand's website shows an actual stick applicator and I own a couple of them already!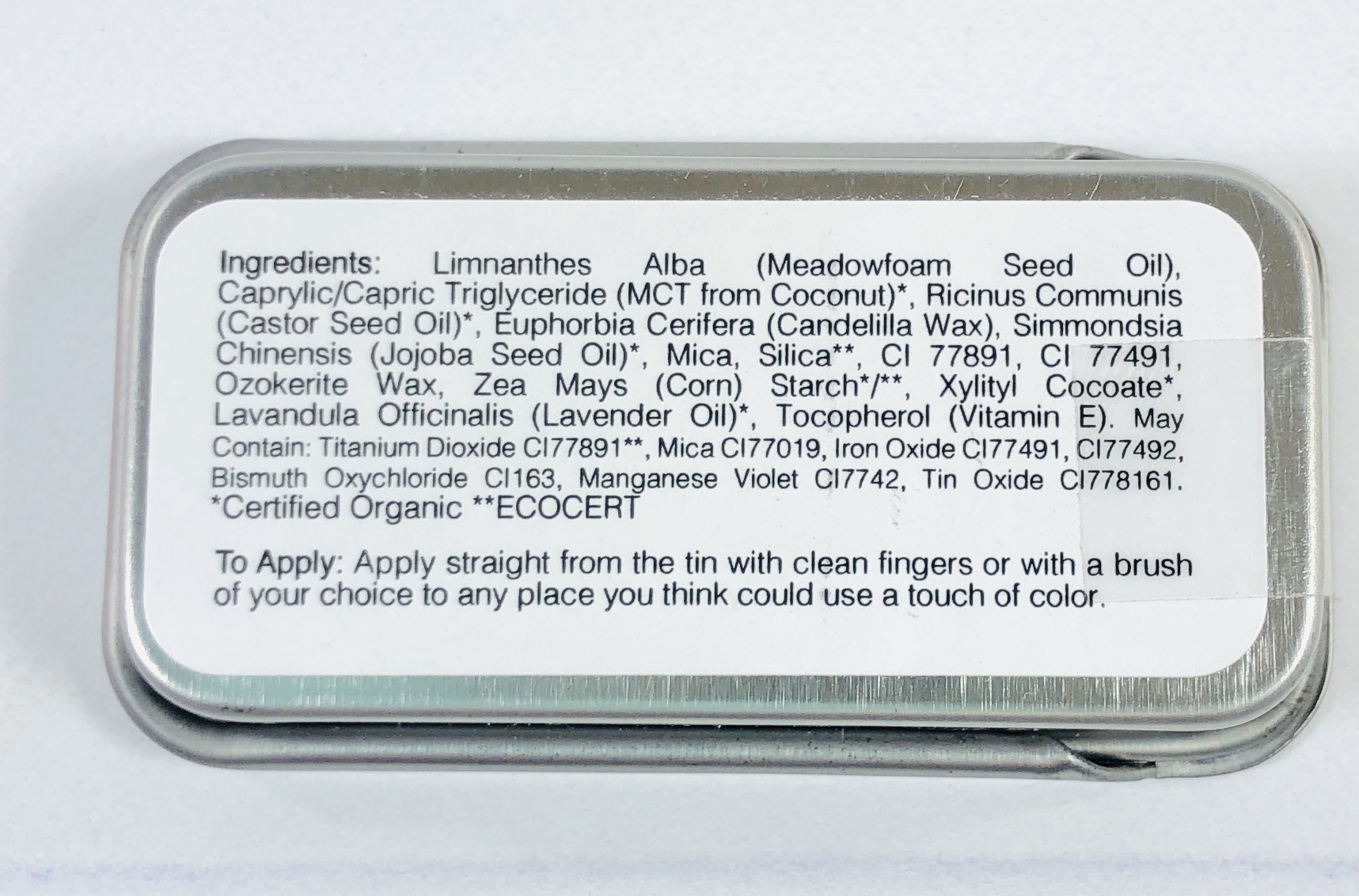 Ingredients include meadowfoam seed oil, castor oil, and jojoba.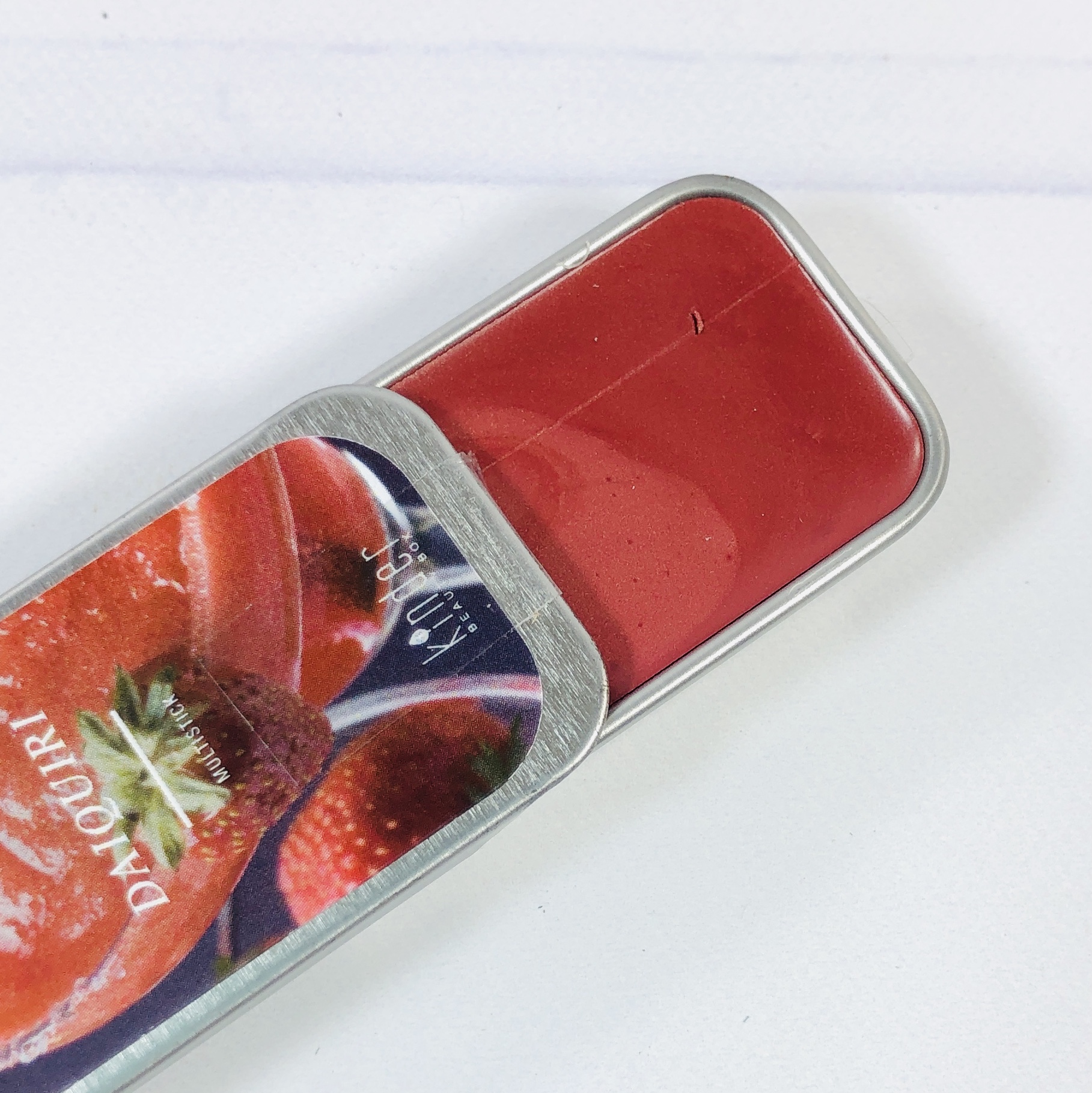 The shade Daquiri is described as "a strawberry red shimmer" and can be used on the lips, cheeks, and even eyes. I really liked this color and I used it on my lips and cheeks and it gave a realistic flush of color. It has the barest hint of lavender for scent. Swatched below.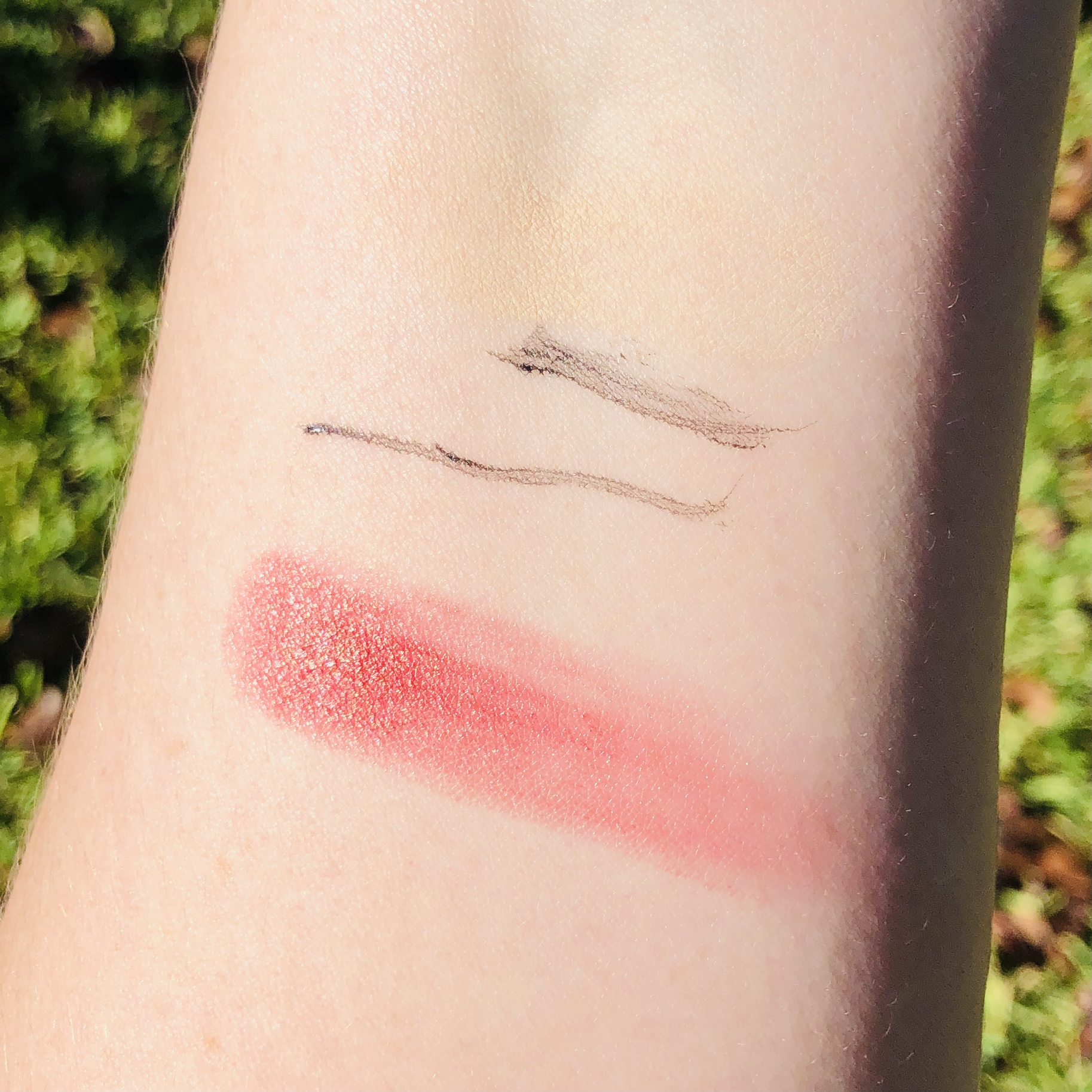 Swatched on top is the eyeliner and on bottom is the Multistick. I tried swatching the liner several times but that was the best I could do.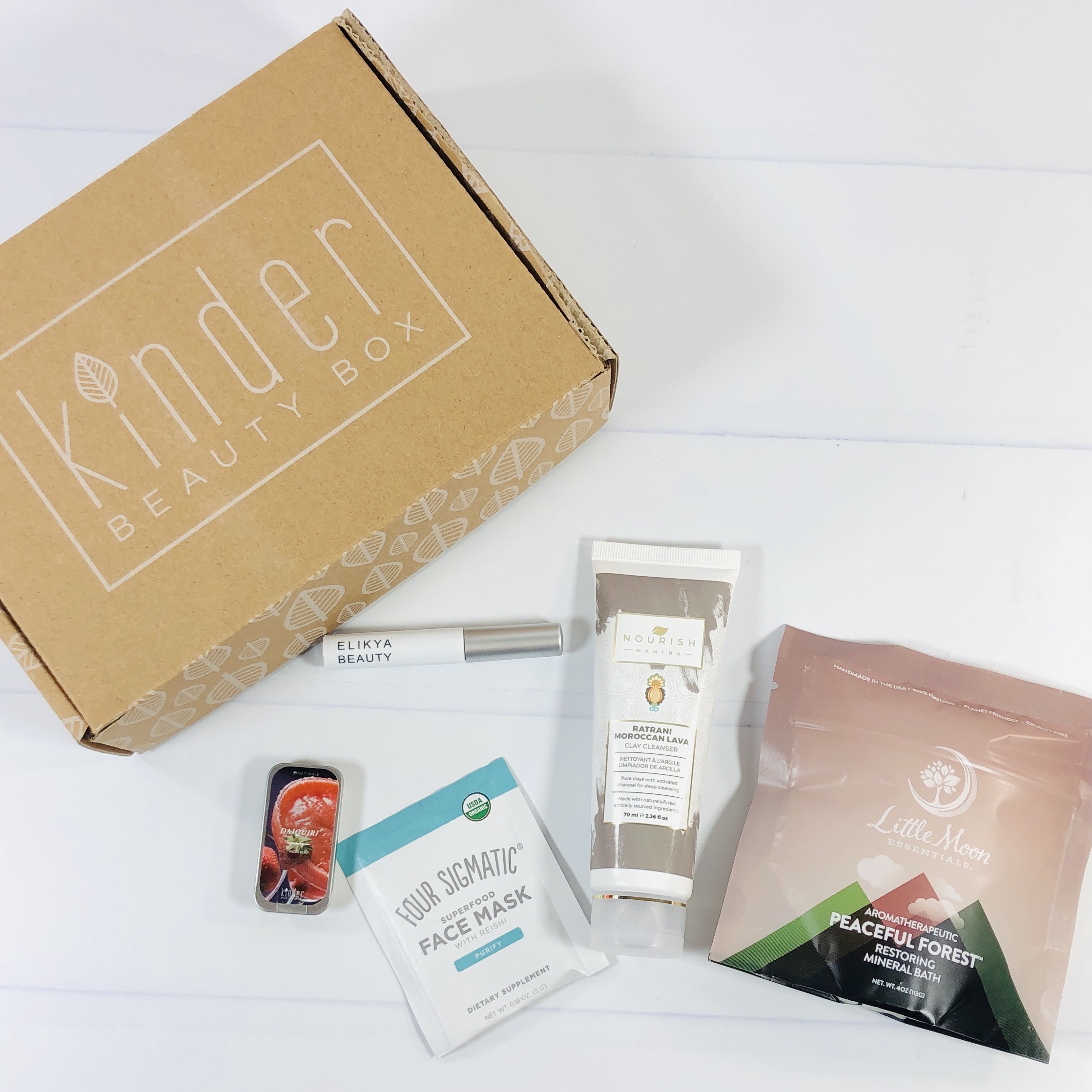 The November Kinder Beauty Box – Gardenia Collection – was pretty cool because it smelled, looked, and tasted delicious. The mask was so fun to use, with the side effect of making my mouth water. Speaking of good smelling things, the bath salts were perfect for this time of year because they smell like the holidays. The eyeliner didn't work for me and I will pass the clay cleanser to someone with oilier skin but I am keeping the Multistick to myself.
What do you think of Kinder Beauty Box?