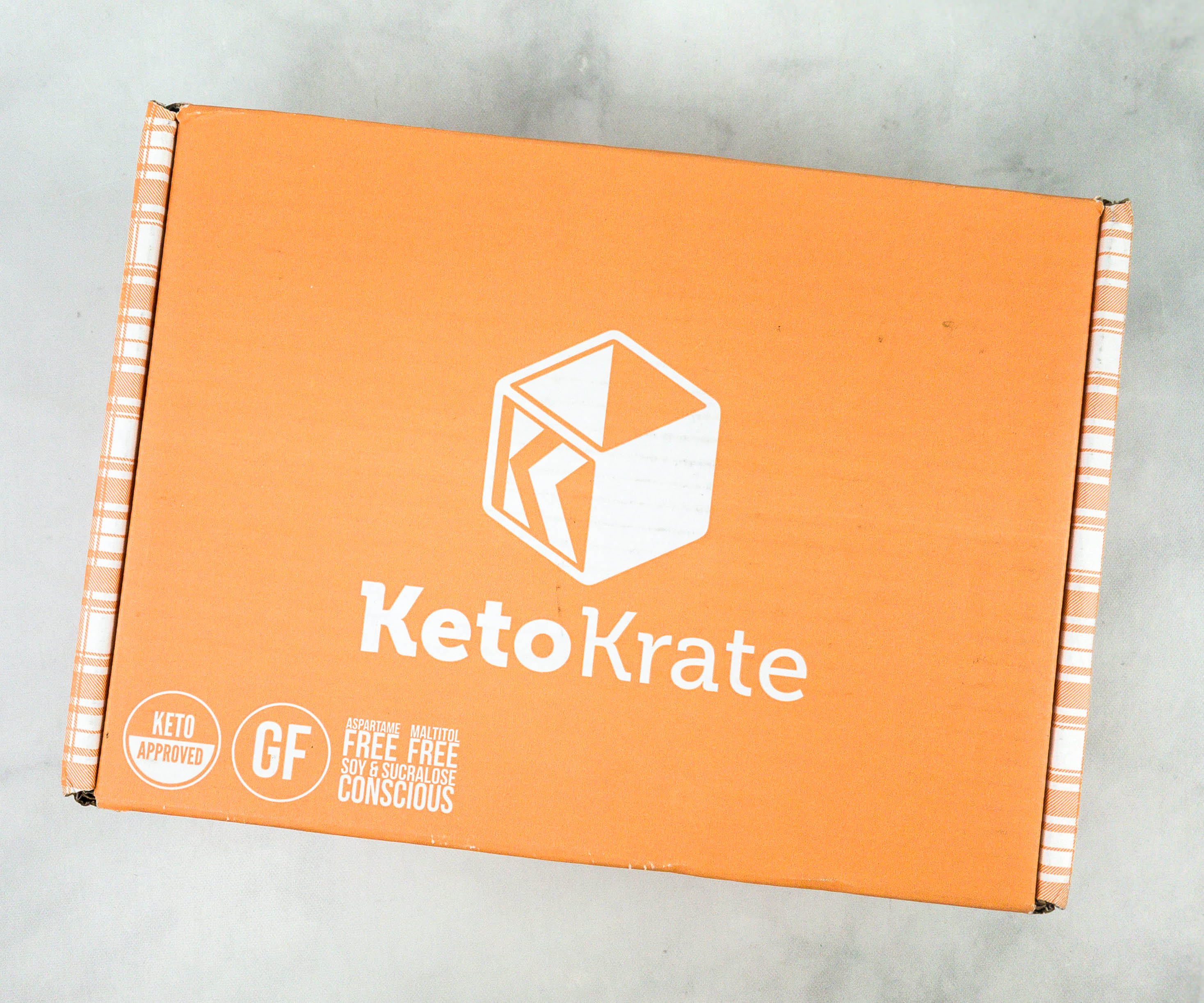 Keto Krate offers a subscription box for those who love keto snacks! Every month, members receive 10+ full-sized keto snacks with less than 5g net carbs per serving, as well as printed insert including keto tips, keto recipes, keto advice, member case studies, and other information to keep you inspired with your keto journey. Members also get VIP access to the members-only KetoShop and Krate.Club. KetoShop is where you can discover and purchase more keto-friendly goodies including past Krates and one-off items. Krate.Club is where you'll find more useful information, discounts, recipes, and more for the current month's KetoKrate! The subscription costs $39.99 a month, plus free shipping.
DEAL: Get $10 off your first Krate! Use coupon code HELLO100FF.
BLACK FRIDAY: Get a FREE Bonus Krate when you subscribe to KetoKrate! Deal applies automatically, just use this link to subscribe! Ends 11/29.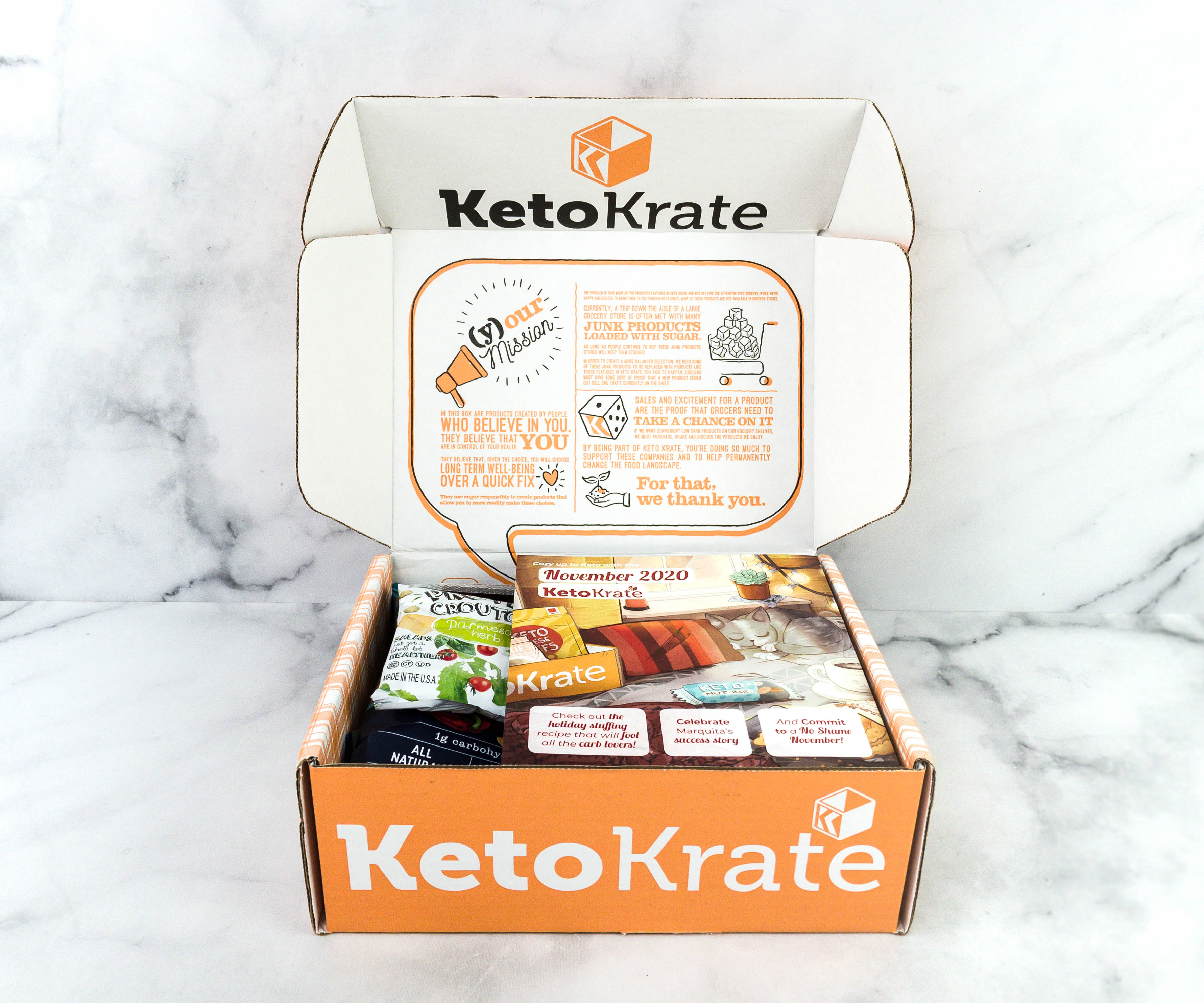 As always, the box is full of low-carb snacks!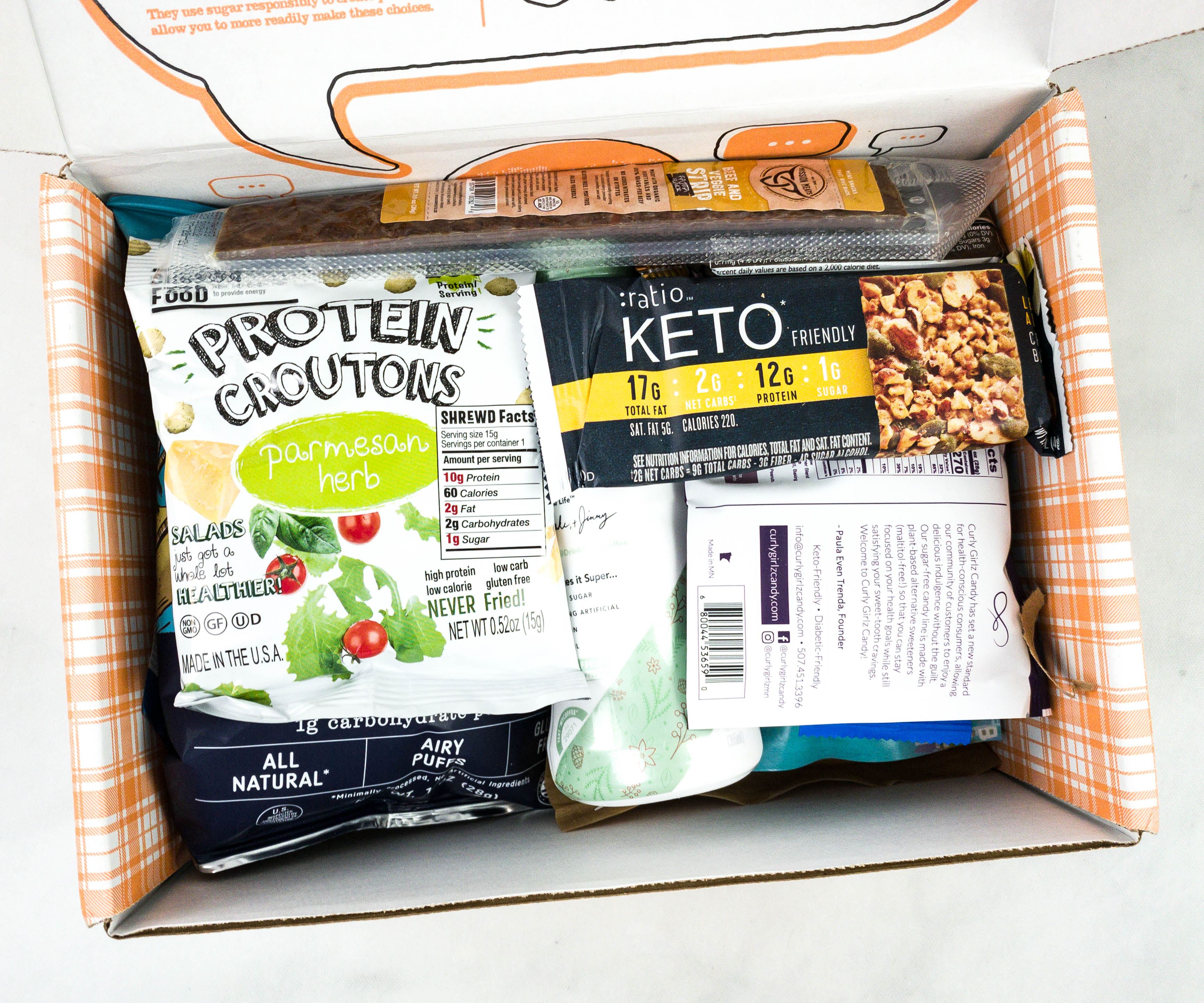 The box has no extra packaging, fillers, or squiggles.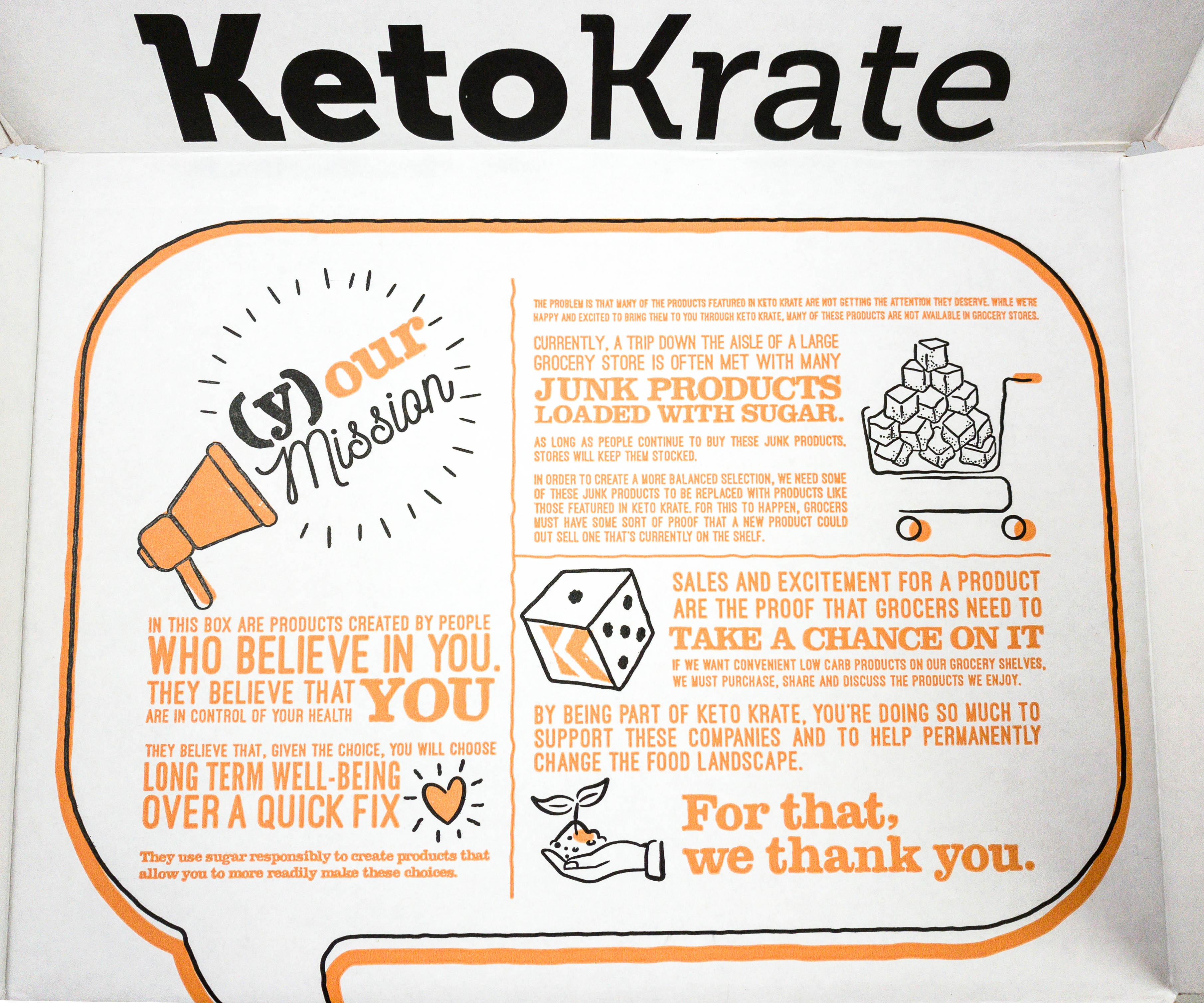 The inner lid of the box contains some positive messages and more information about the snacks they feature.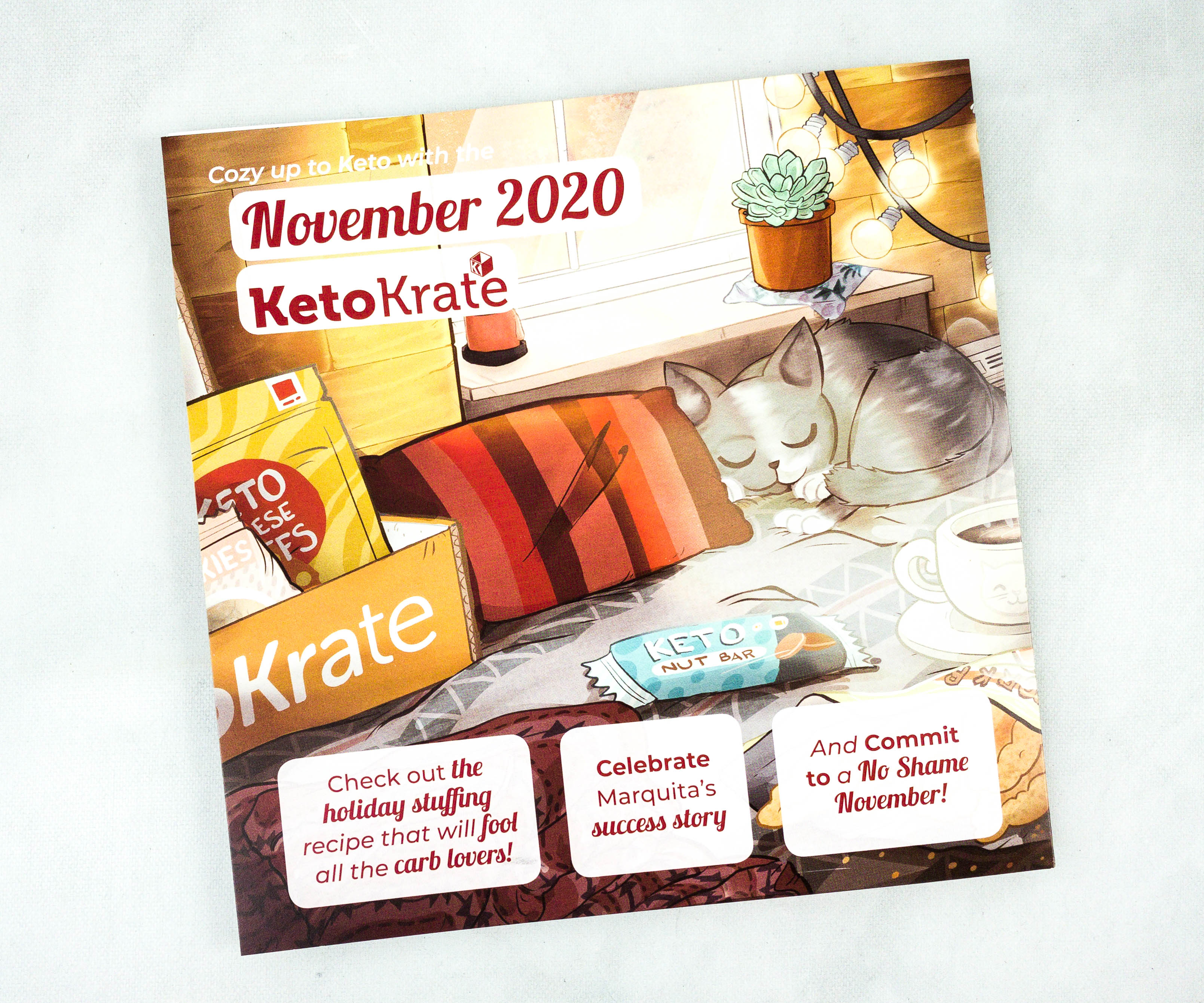 Here's this month's KetoKrate booklet!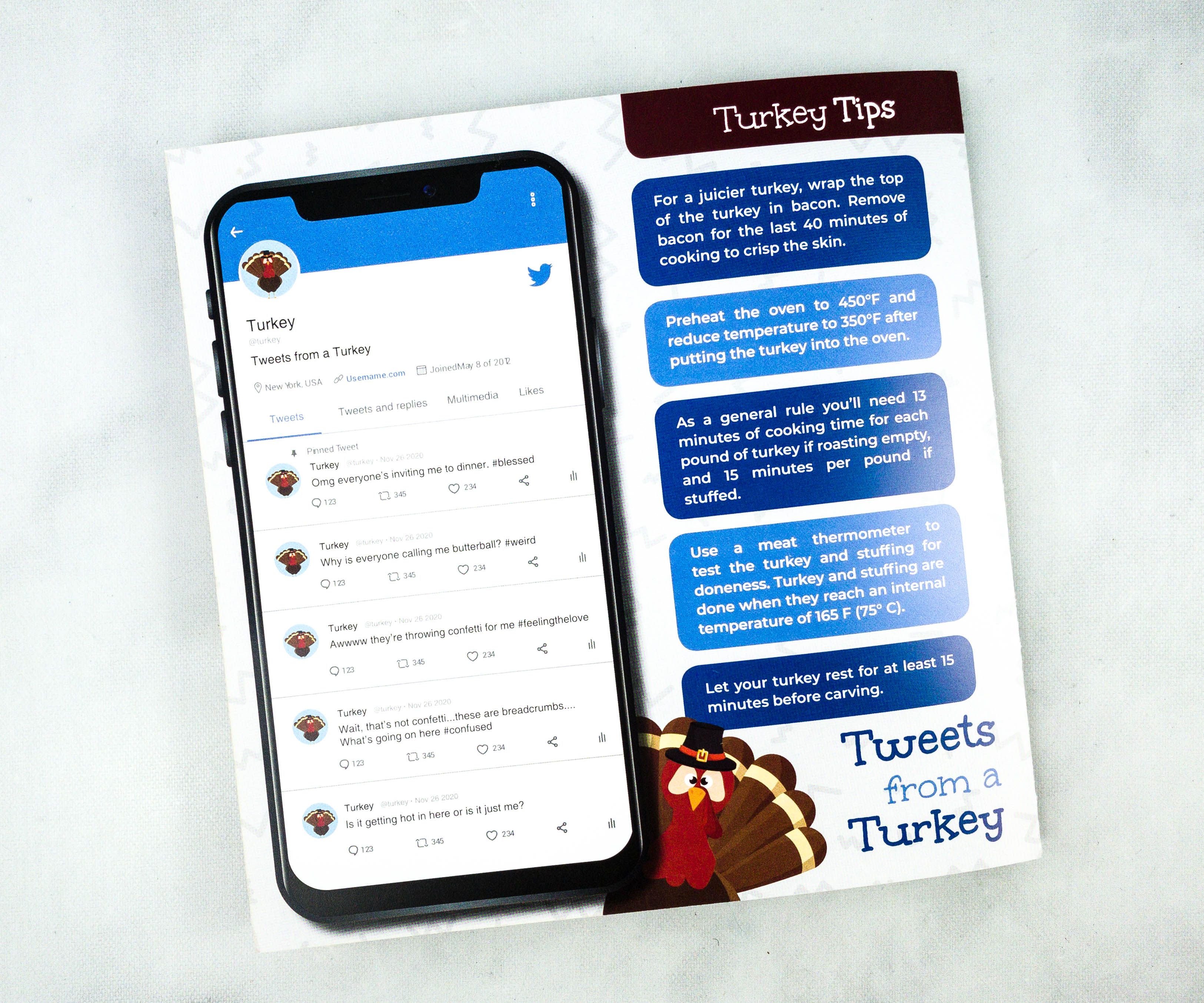 At the back, there are tips on how to prepare a perfectly cooked Turkey.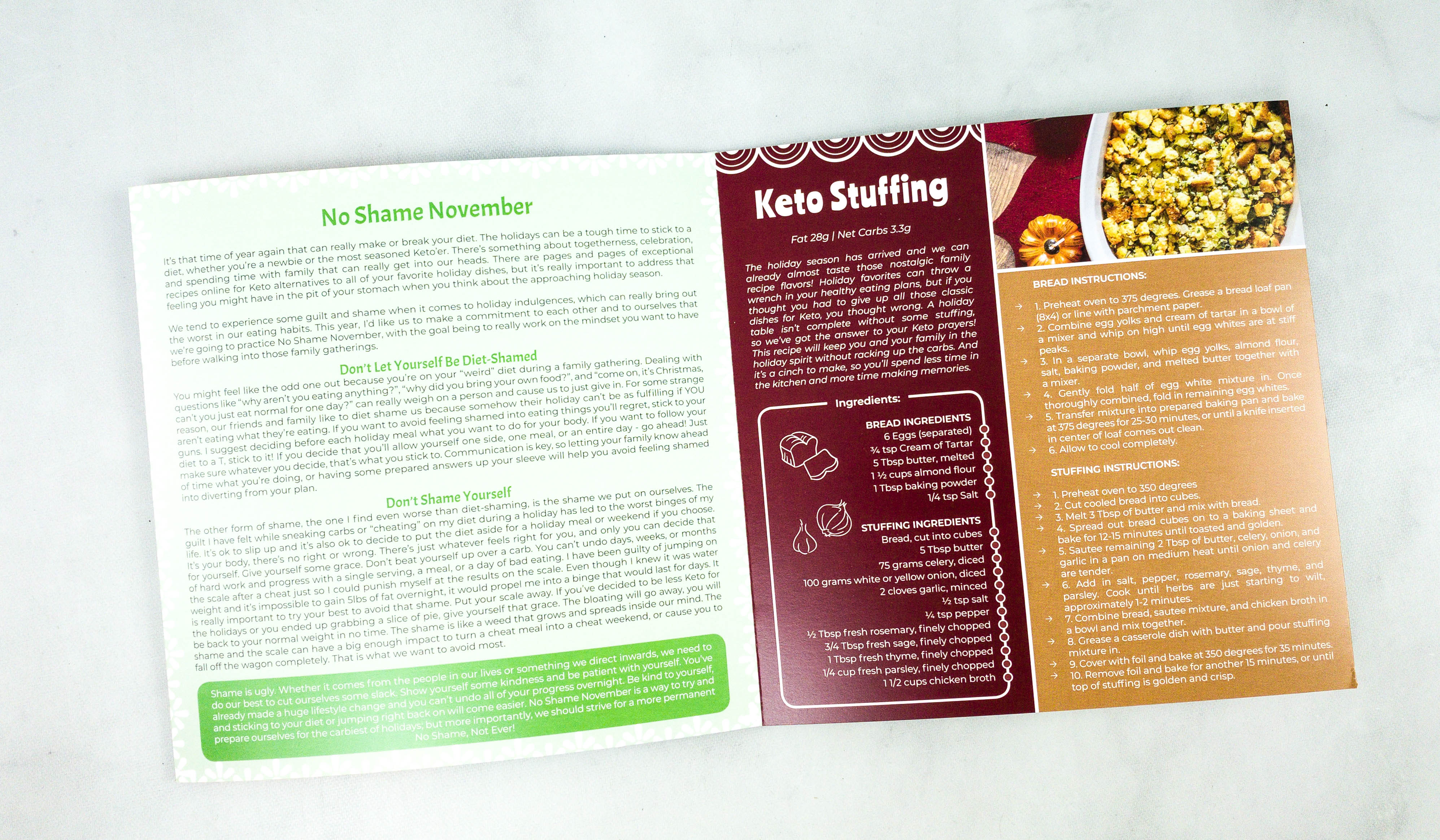 There are a few advice from the team on how to handle and be confident with our diet especially with the incoming holiday season. A portion also has instructions for keto stuffing, a healthy way to enjoy this time of the year!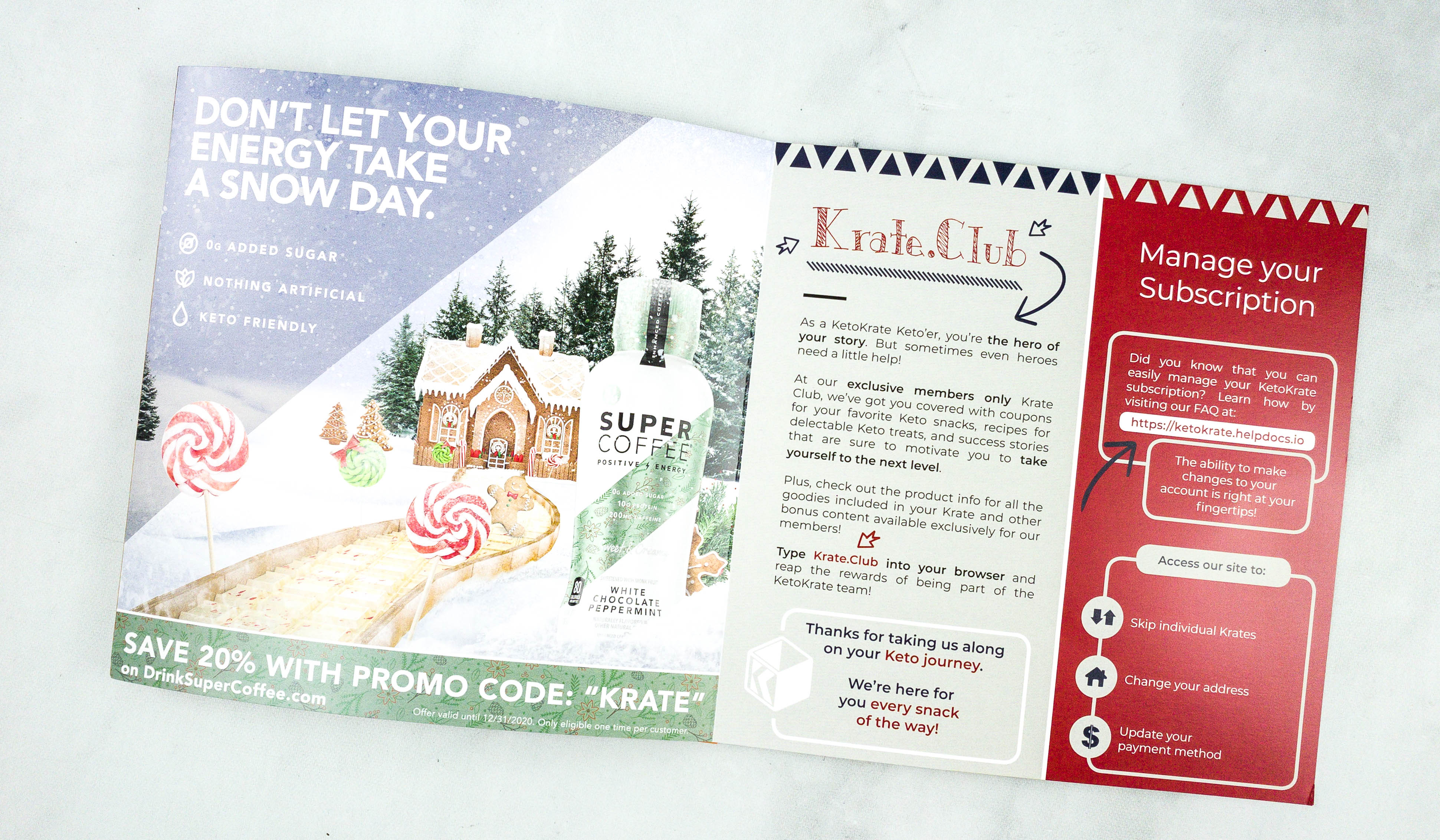 This part of the booklet has instructions on how to manage your subscription and a 20% off coupon code from Super Coffee.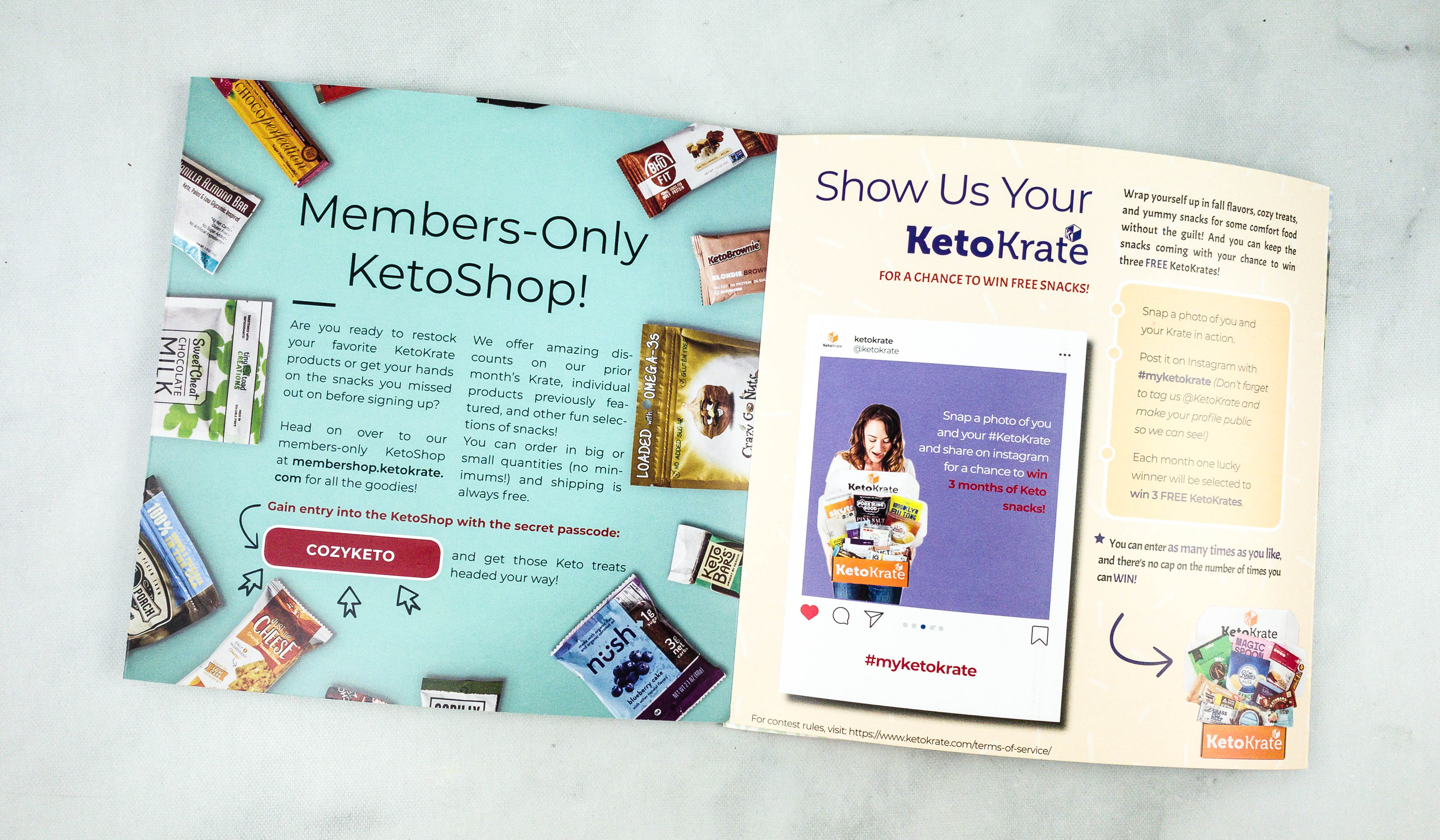 It also shows how members can access the members-only KetoShop!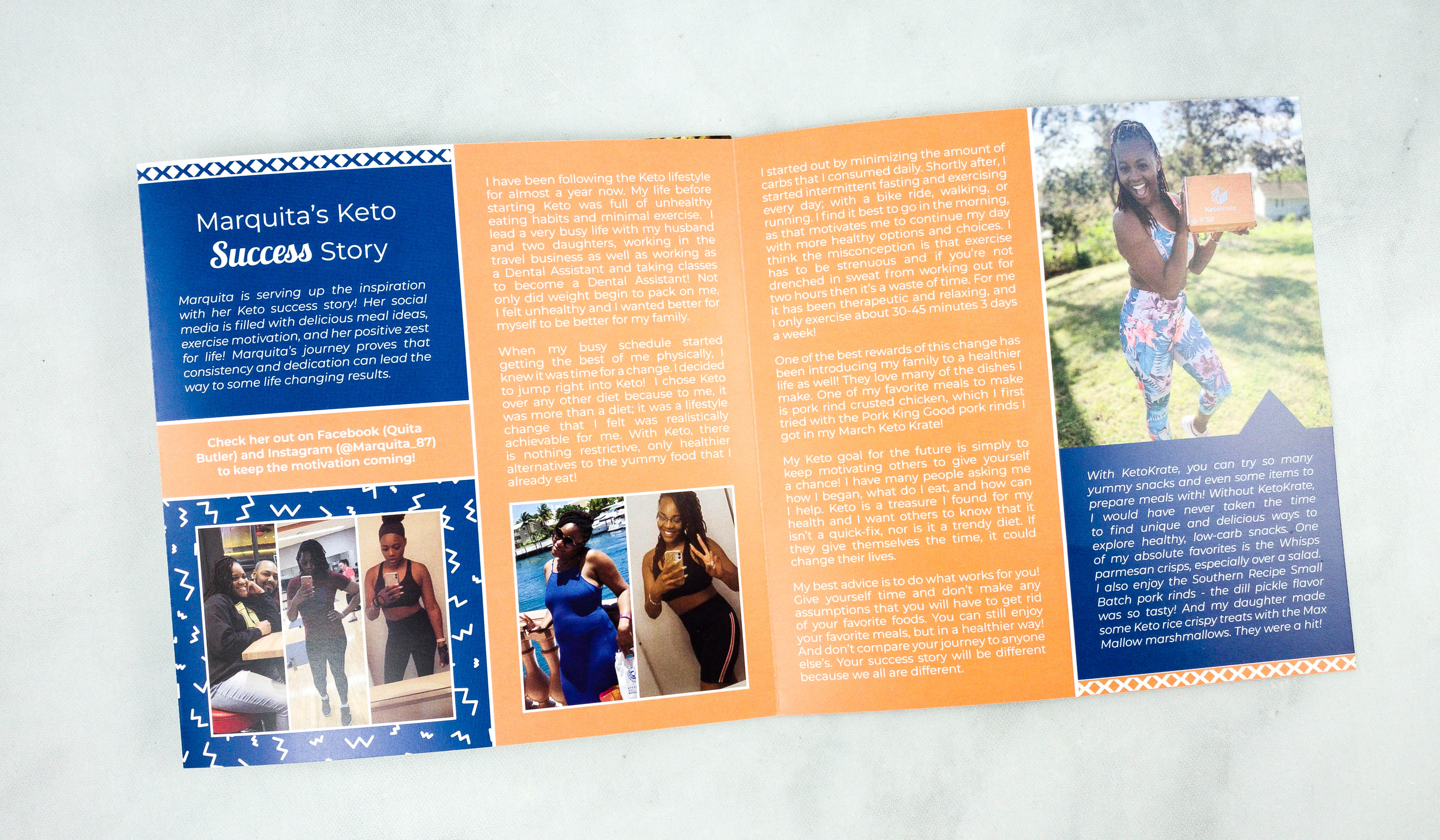 Lastly, the booklet features inspiring stories of people who are on a keto diet, plus tips!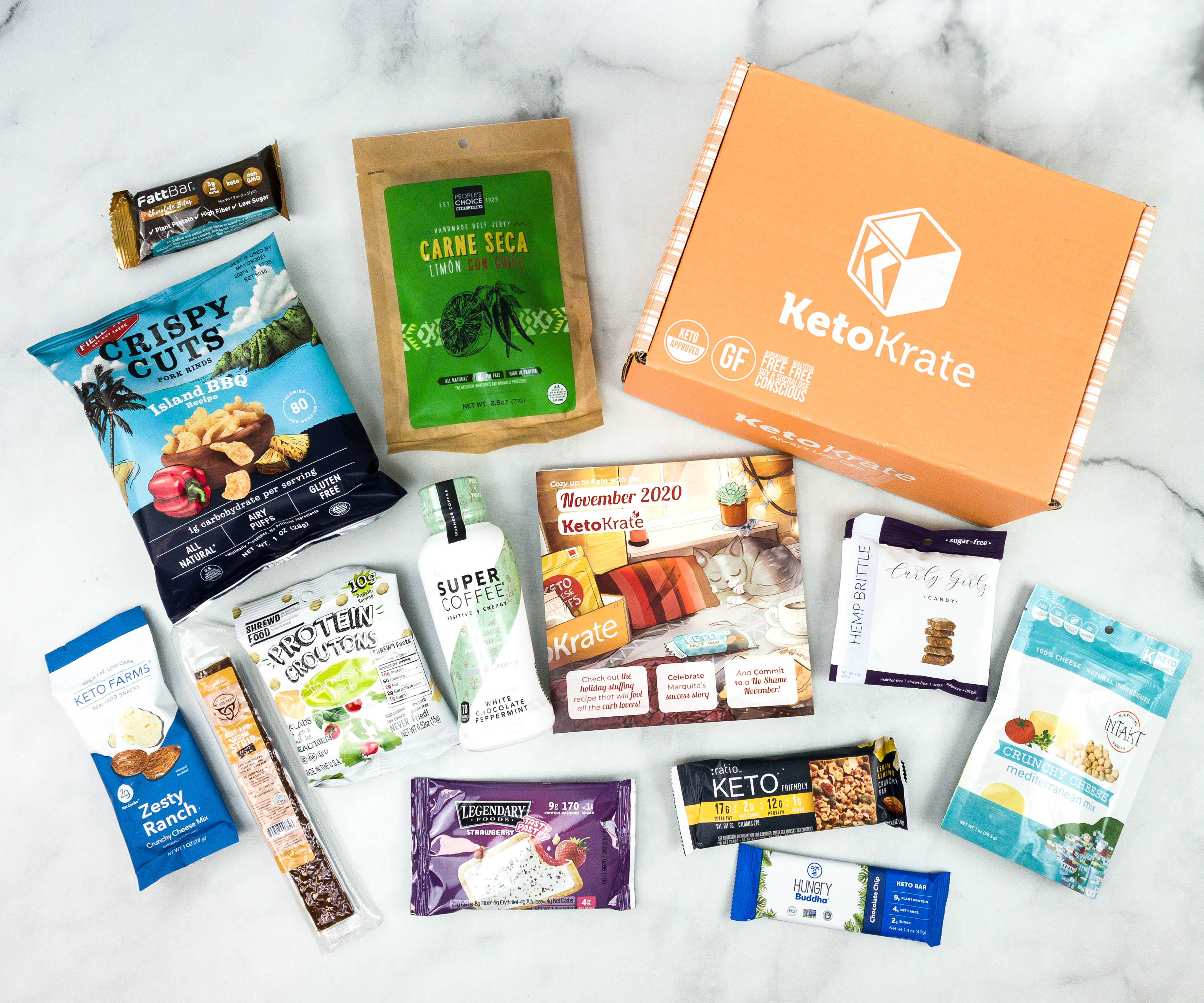 Everything in my box!
Super Coffee Sweet And Creamy White Chocolate Peppermint ($6.03) This ready-to-drink coffee comes in white chocolate peppermint flavor. Unlike other bottled coffees, it's not loaded with sugar, lactose, soy, and gluten. Instead, it contains whey protein, MCT oil, and monk fruit extract to give you the protein your body needs. If you love coffee but you're on a keto diet, this one is a good drink alternative.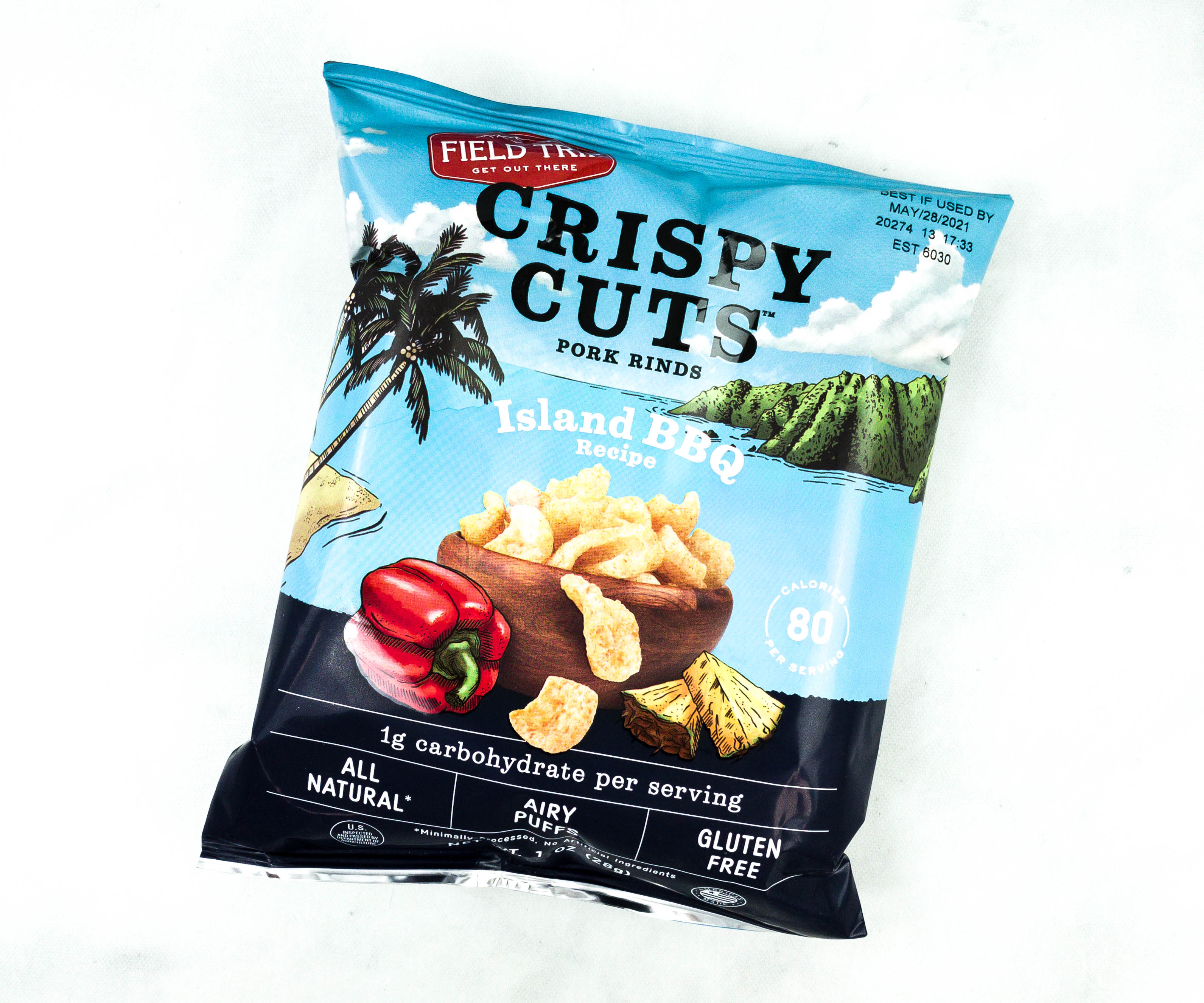 Field Trip Crispy Cuts Pork Rinds in Island BBQ ($1.77) This is a delicious keto-friendly alternative to the usual chips. It's a bag of pork rinds, and it's flavored with premium seasoning, no wonder why each bite is so flavorful. The snack is gluten-free and all-natural as well.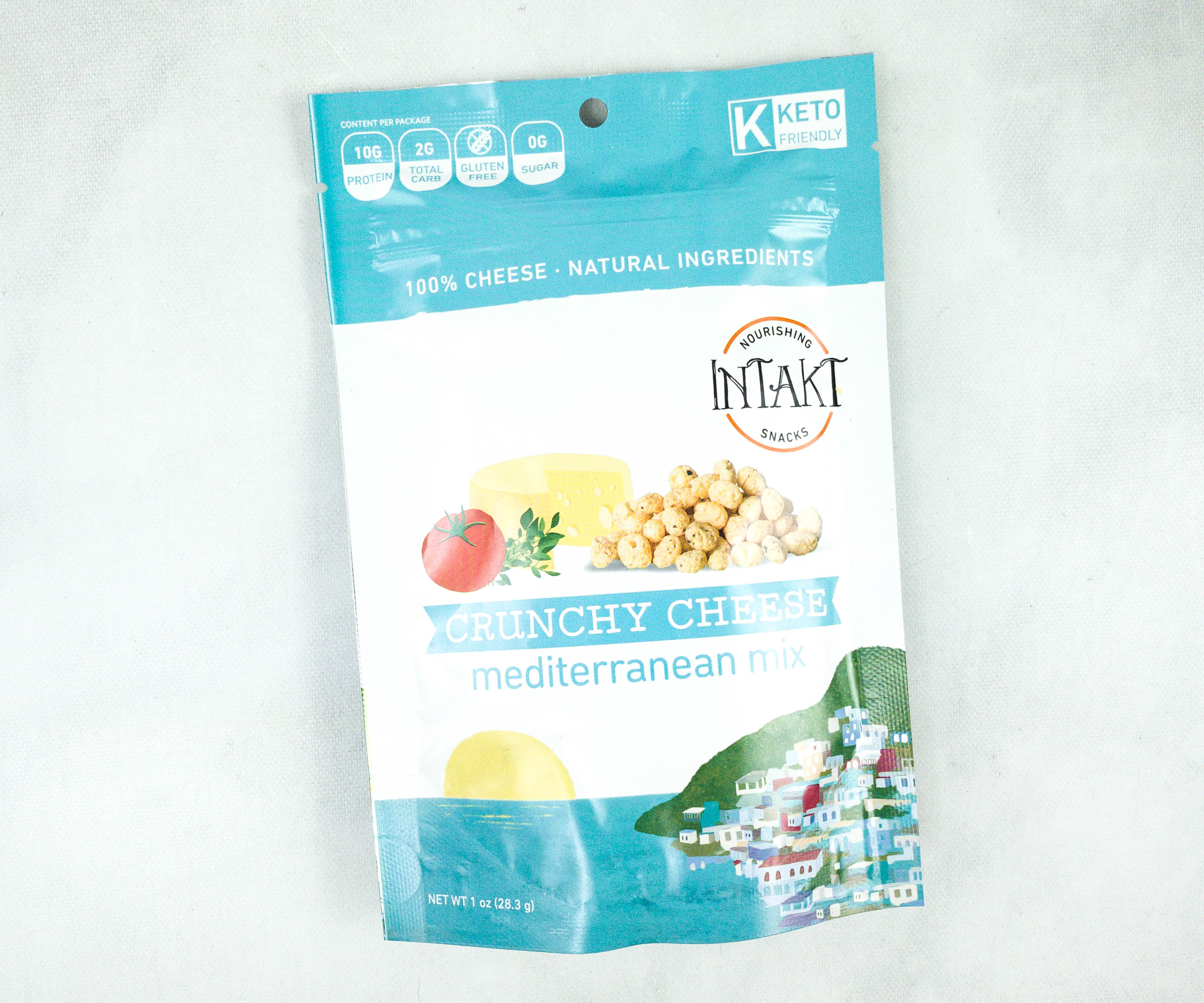 Intakt Snacks Crunchy Cheese Mediterranean Mix. Everybody loves cheese! Here's a cheese snack that can be enjoyed even by keto dieters, and they come in bite-sized pieces that are easy to eat anywhere you go. It's high in protein, low in carbs, and it doesn't contain added sugar either. I received the Mediterranean mix and it was so good! The seasoning was not overwhelming to the palate, and the spices complemented the cheese very well. Aside from eating this out of the bag, it's also ideal to add to a grazing platter!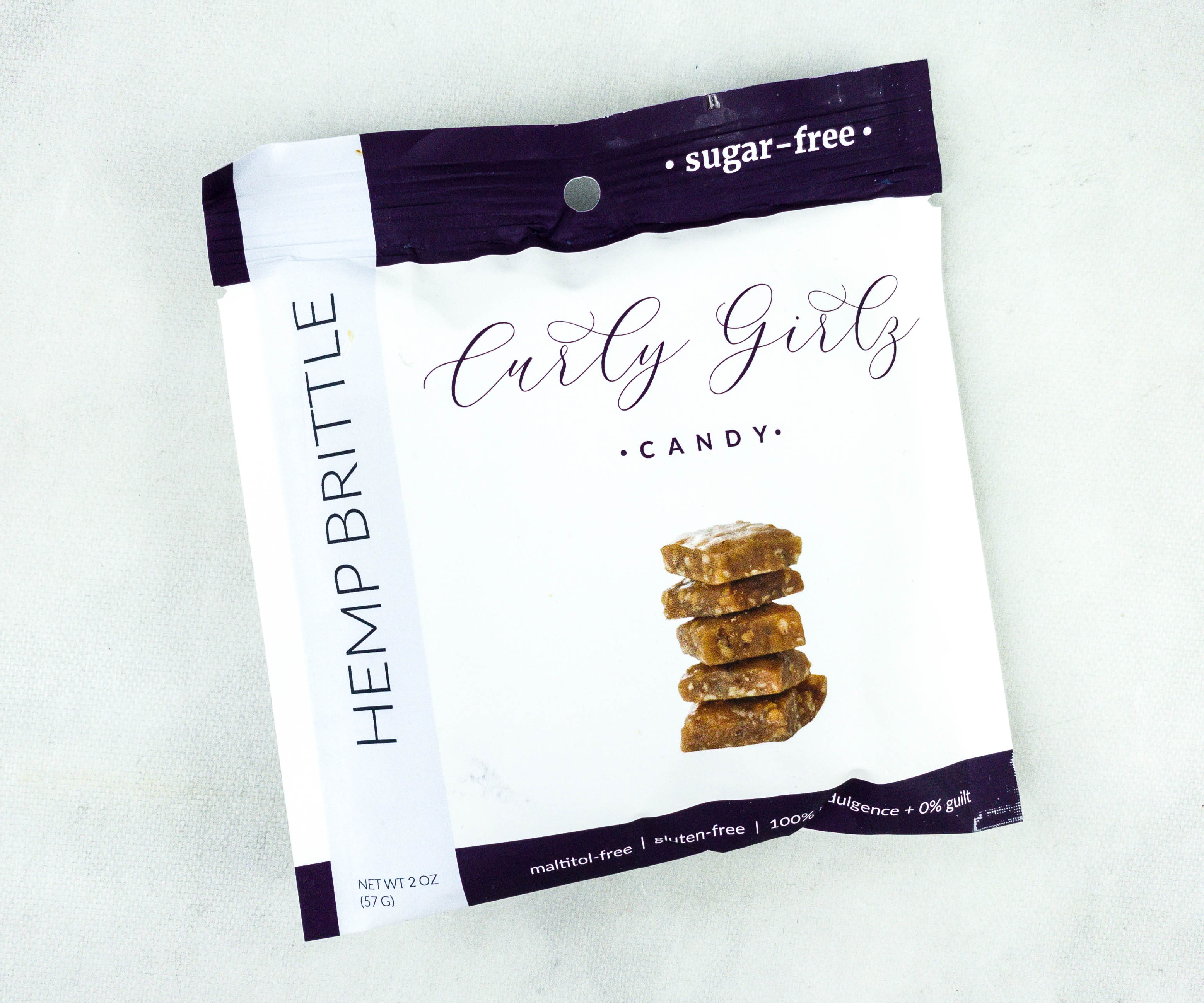 Hemp Brittle Curly Girlz Candy ($5.29) These keto-friendly, sugar-free brittle candies are definitely one of the best that I have tasted. They're crunchy, buttery, and there's also a hint of cinnamon on every bite.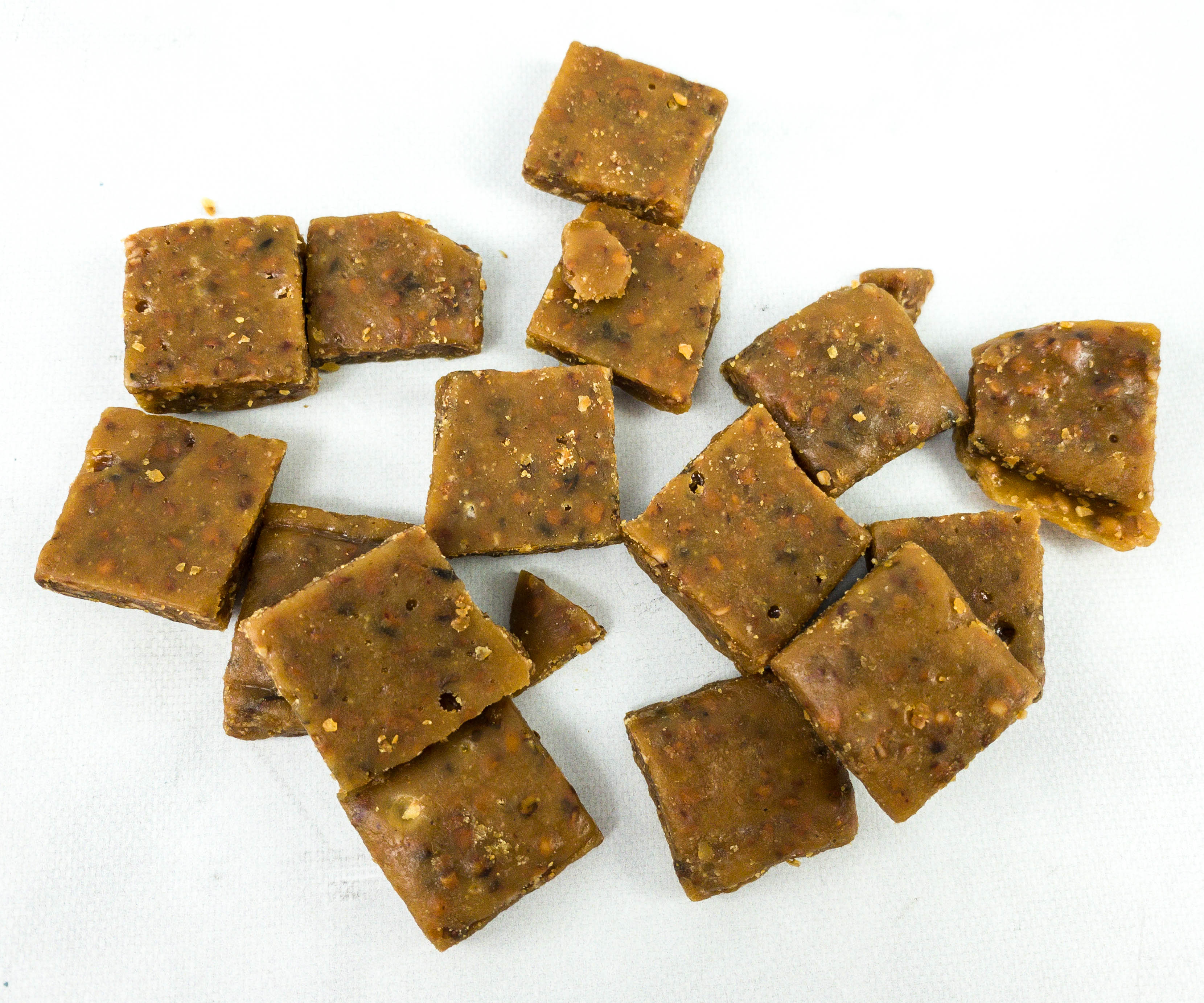 They're made with hemp hearts and they are also rich in Omega-3, Omega-6, and protein!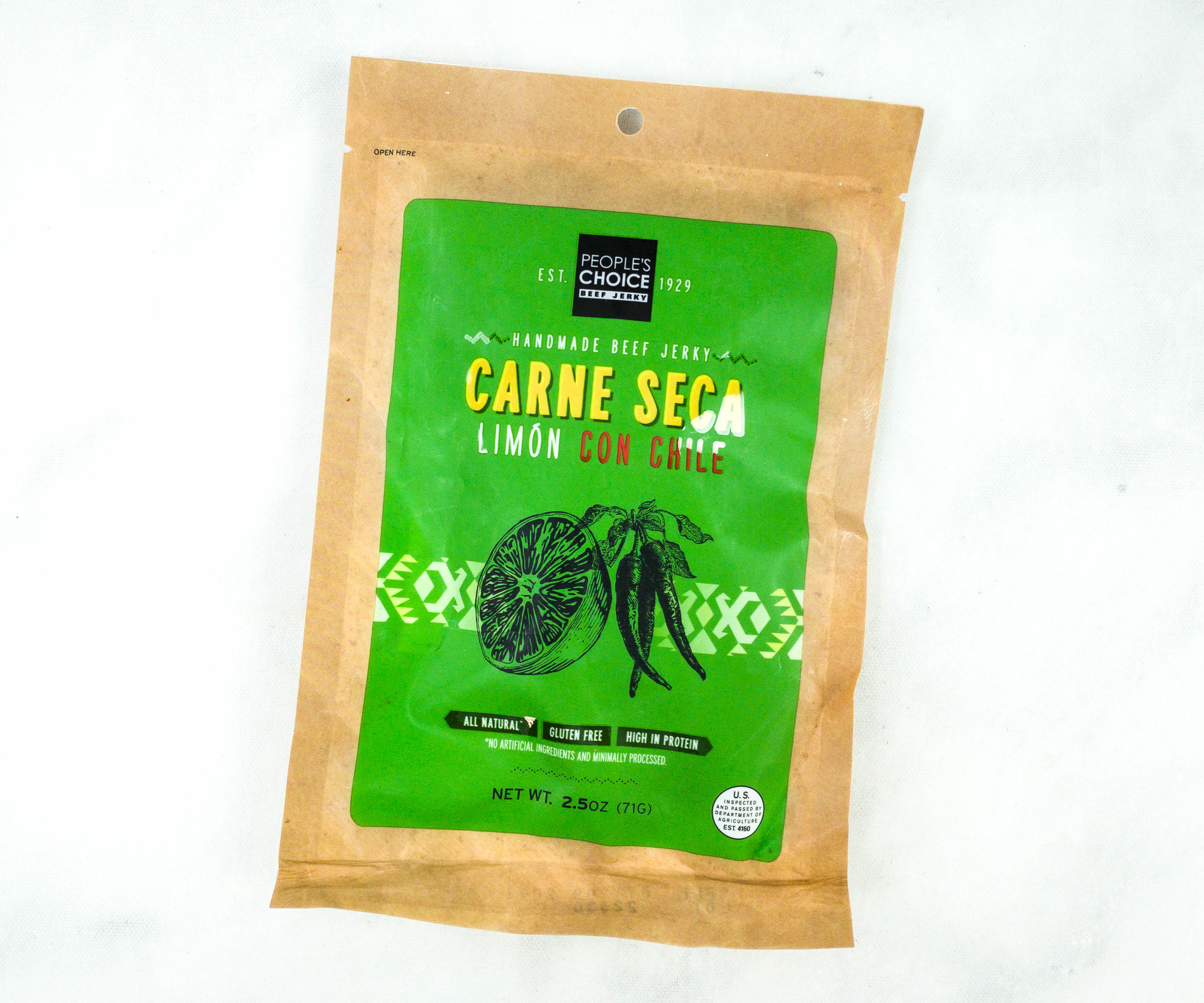 People's Choice Beef Jerky Carne Seca ($6.33) This beef jerky's taste doesn't disappoint, no wonder why they call it the people's choice. Also, there are no preservatives and artificial ingredients used in making this delicious protein-rich snack!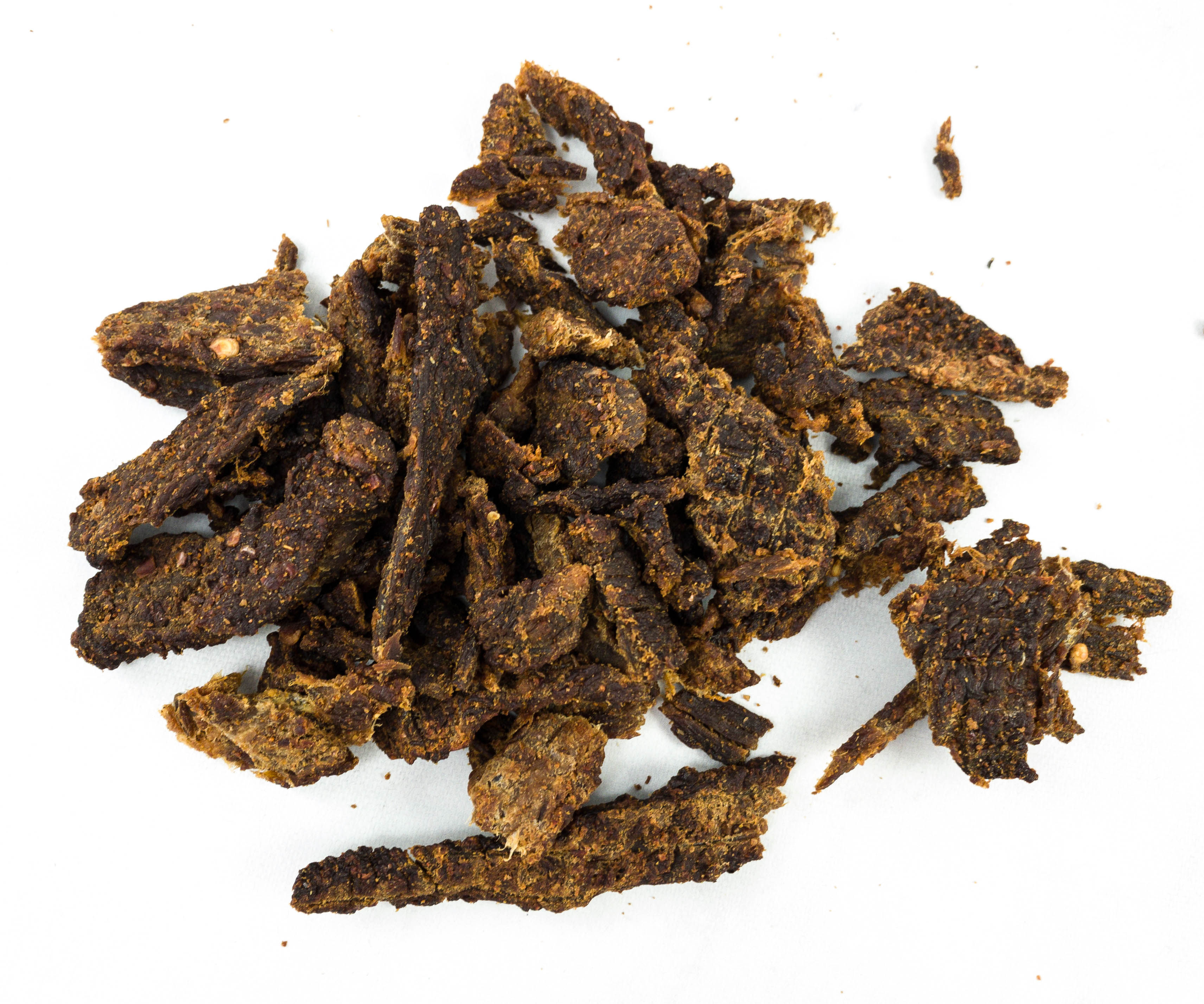 This is a perfect go-to snack anytime of the day! They are savory and the spiciness is just right. I can also taste a hint of lemon that balances everything well.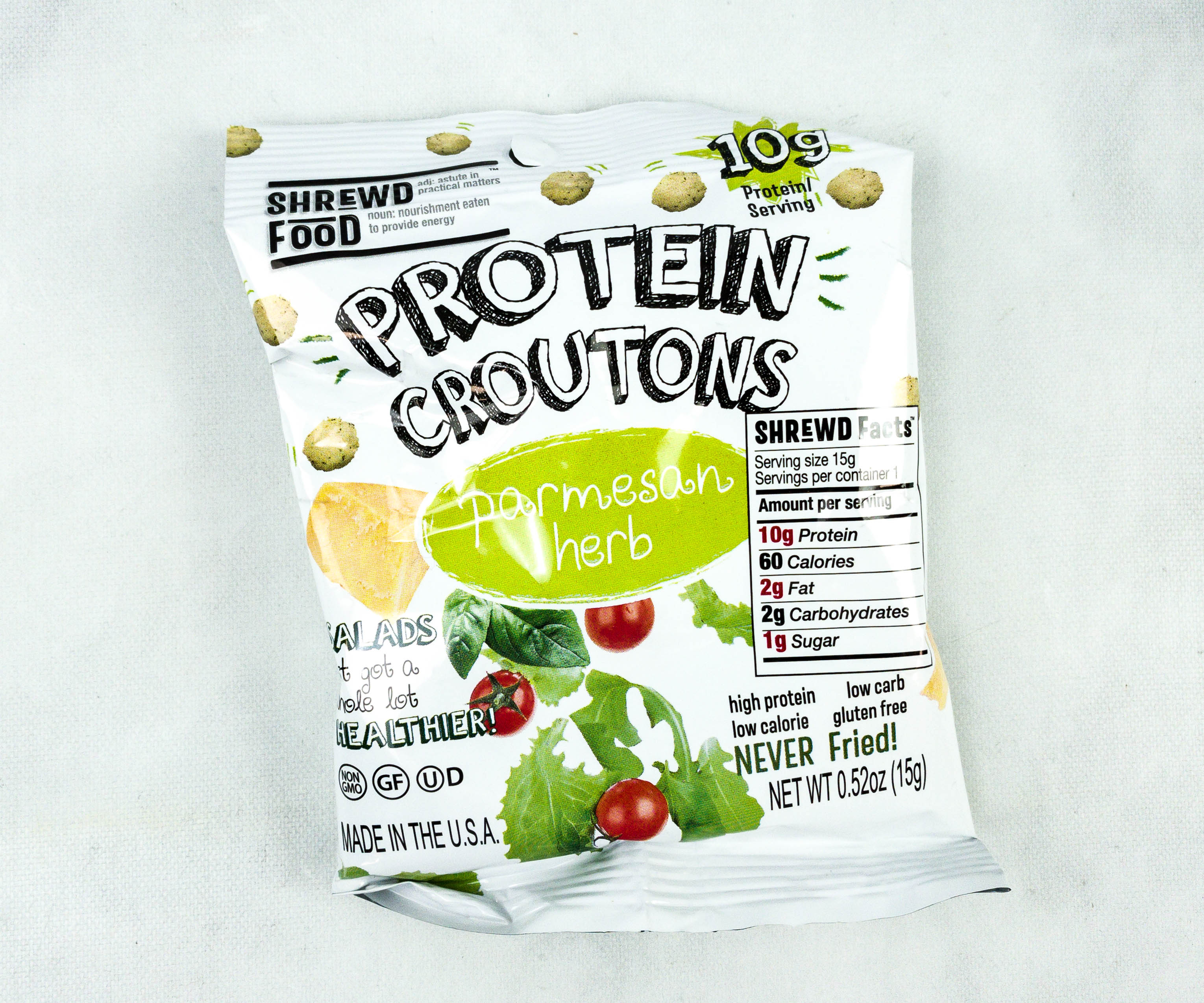 Shrewd Food Protein Croutons in Parmesan Herb ($1.49) Here's a keto salad topper, a pack of croutons that add texture and a delicious taste to your favorite salad. They were satisfyingly crunchy and they're actually so flavorful that you can eat them even on their own!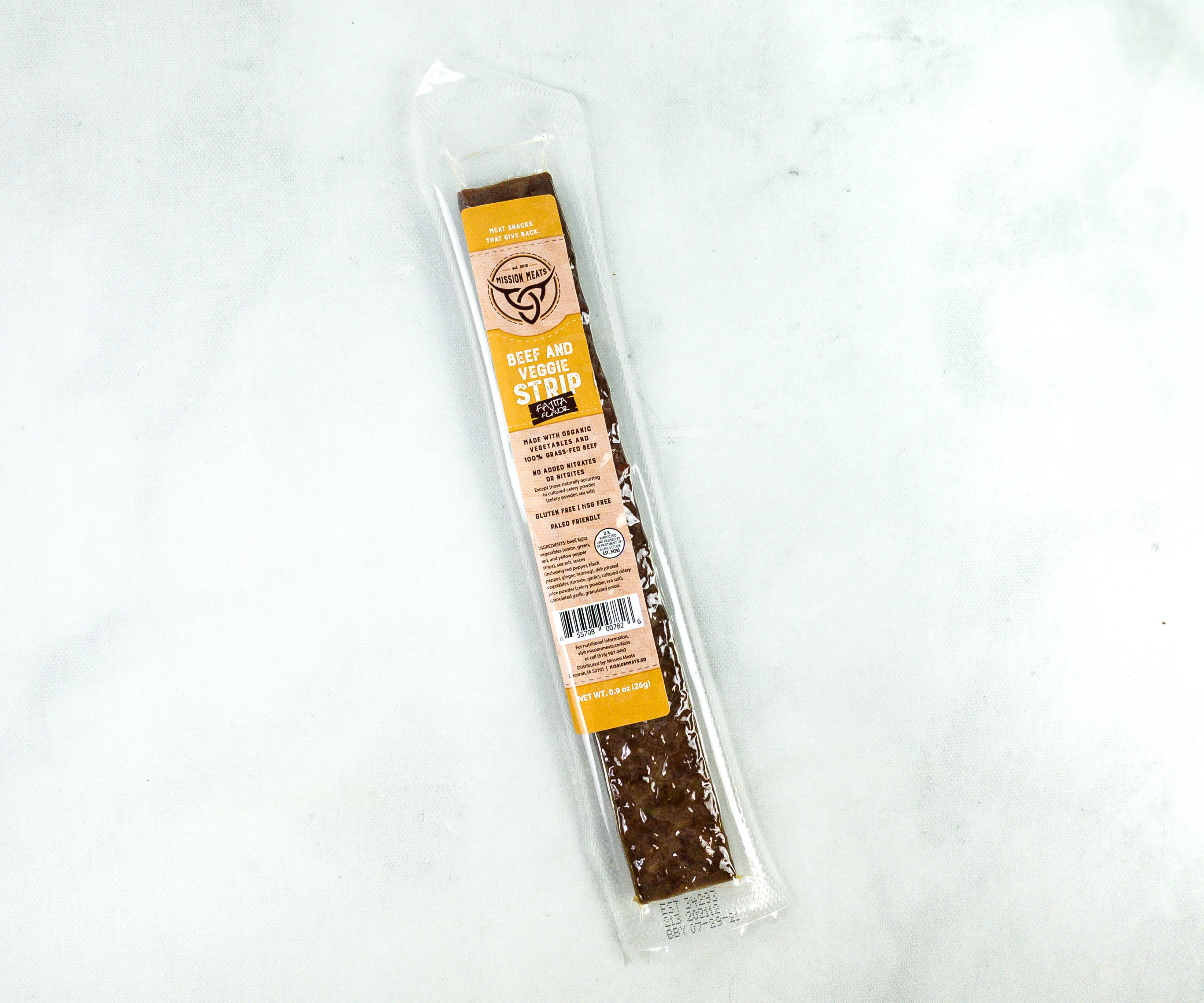 Mission Meats Beef & Veggie Strip ($1.58) It's a jerky strip made with grass-fed beef and organic veggies! It's not just tasty, but it also easily satisfied my hunger. This makes a nice snack to bring on-the-go. Unlike your regular jerky snack, this one doesn't contain nitrates, nitrites, sugar, GMOs, MSG, and gluten.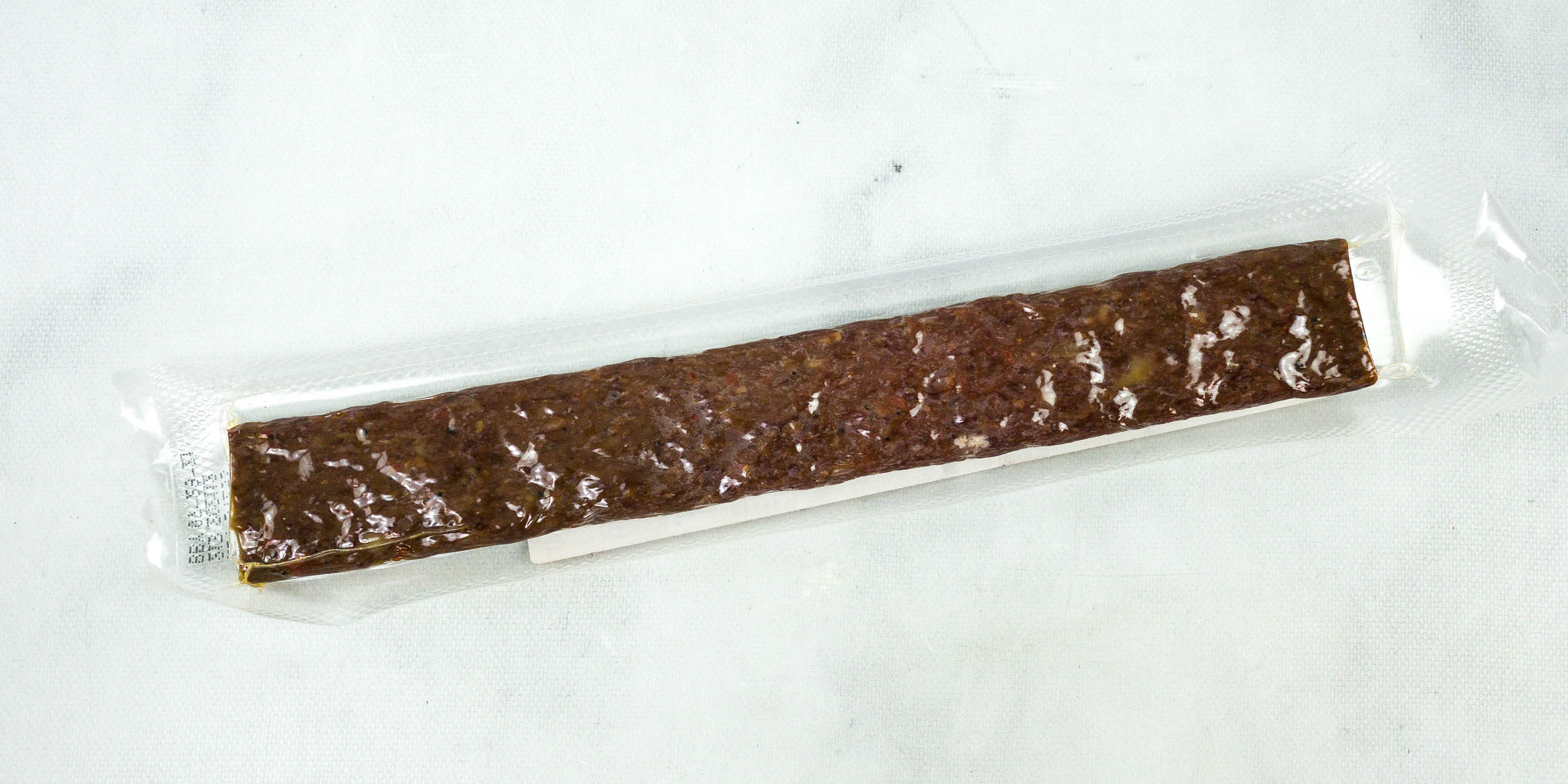 It's vacuum-sealed for freshness. I also love the ingredients they used to make this flavorful, which includes jalapeno peppers, sea salt, black pepper, red pepper, garlic powder, and onion powder.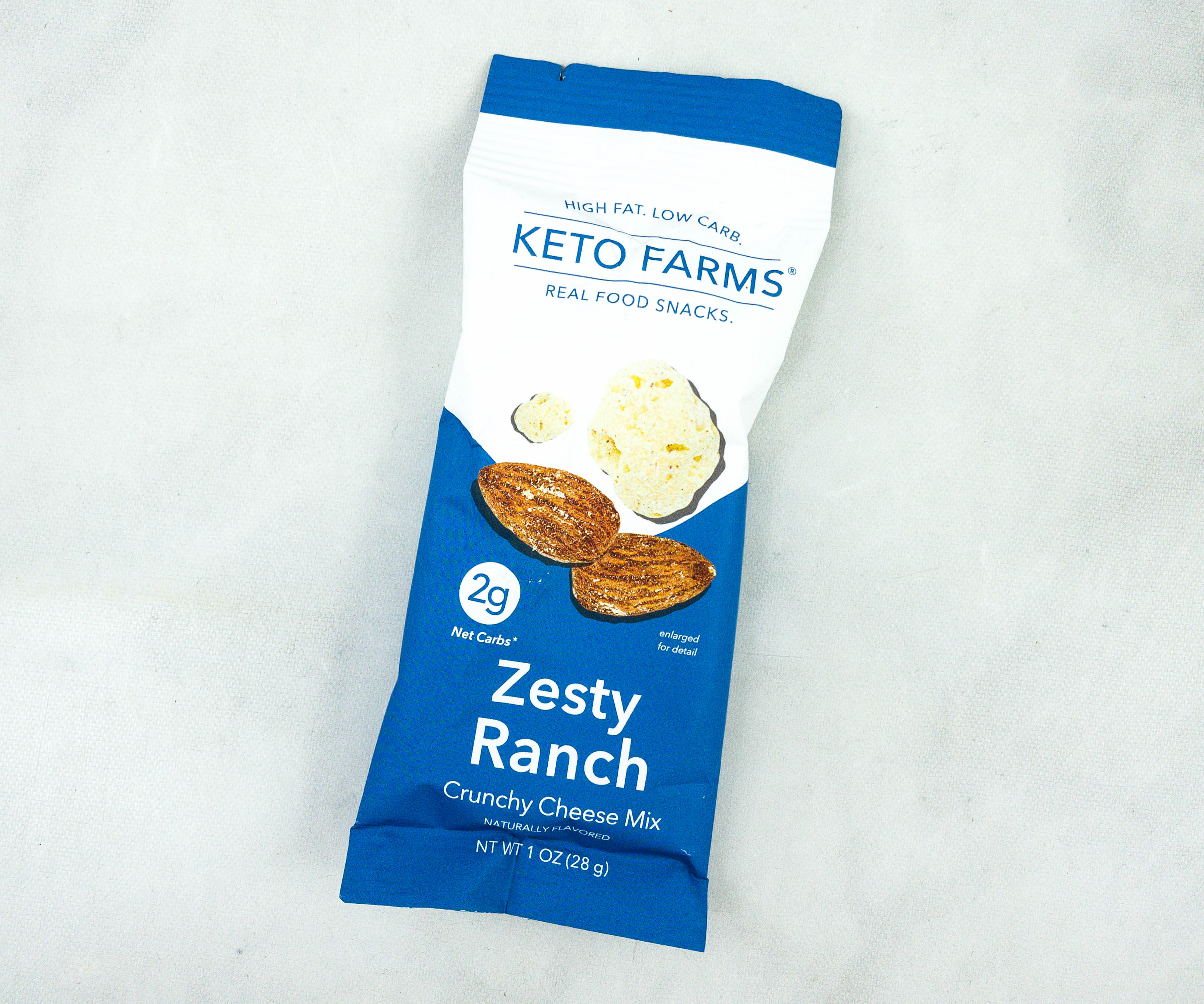 Keto Farms Zesty Ranch Crunchy Cheese Mix ($2.50) Who can resist almonds with jack cheese and zesty ranch spice? Definitely not me! This crunchy snack in a single-serve pack is a nice replacement for chips. It's portion-controlled, so it's easy to avoid consuming more than what you should.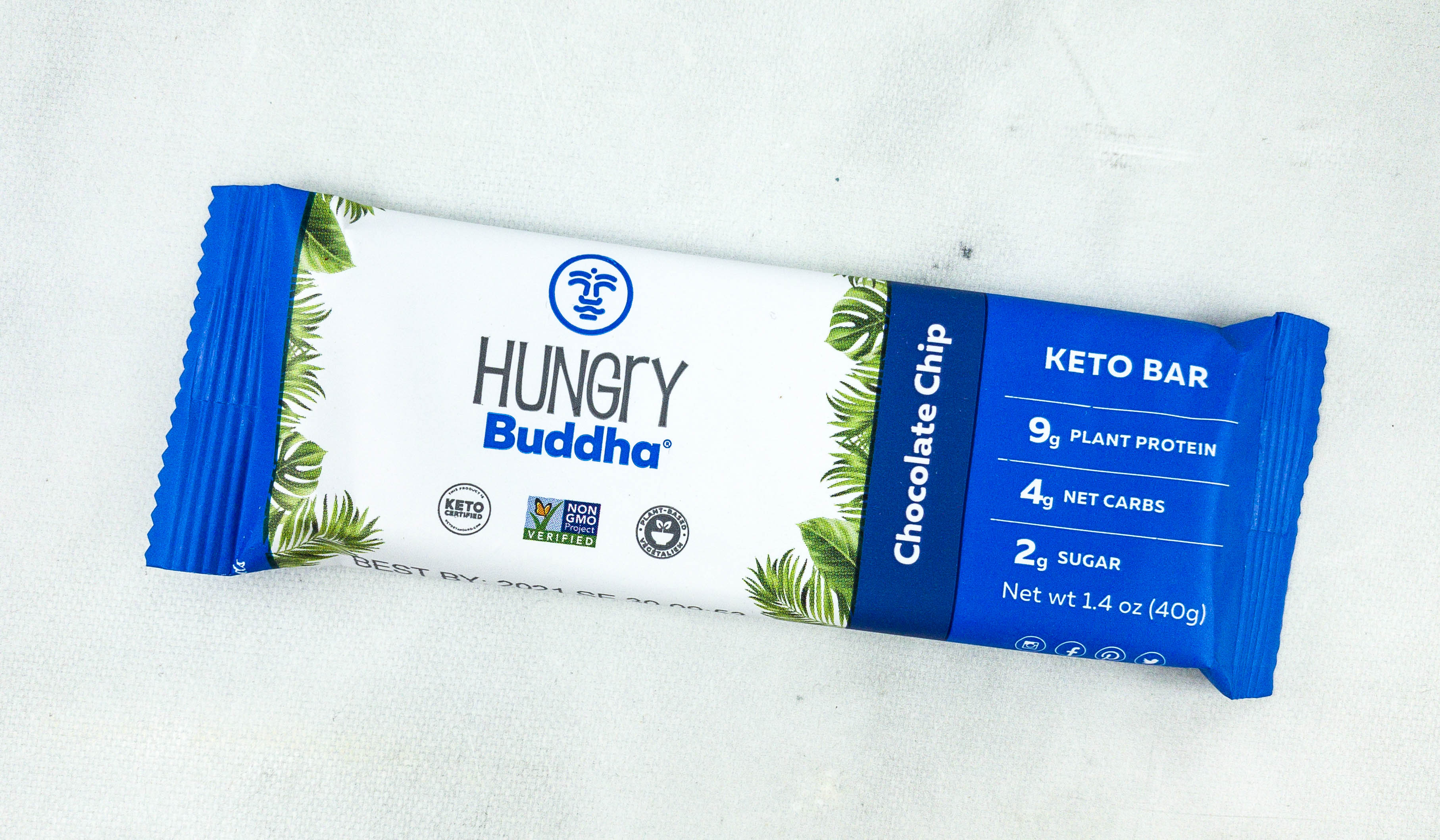 Hungry Buddha Chocolate Chip Keto Bar ($1.83) This vegan chocolate bar is enough to make me full anytime. It's also a great energy booster after a tiring activity. Another thing I like about this snack is that it's peanut free, making it allergen-friendly and safe for everyone.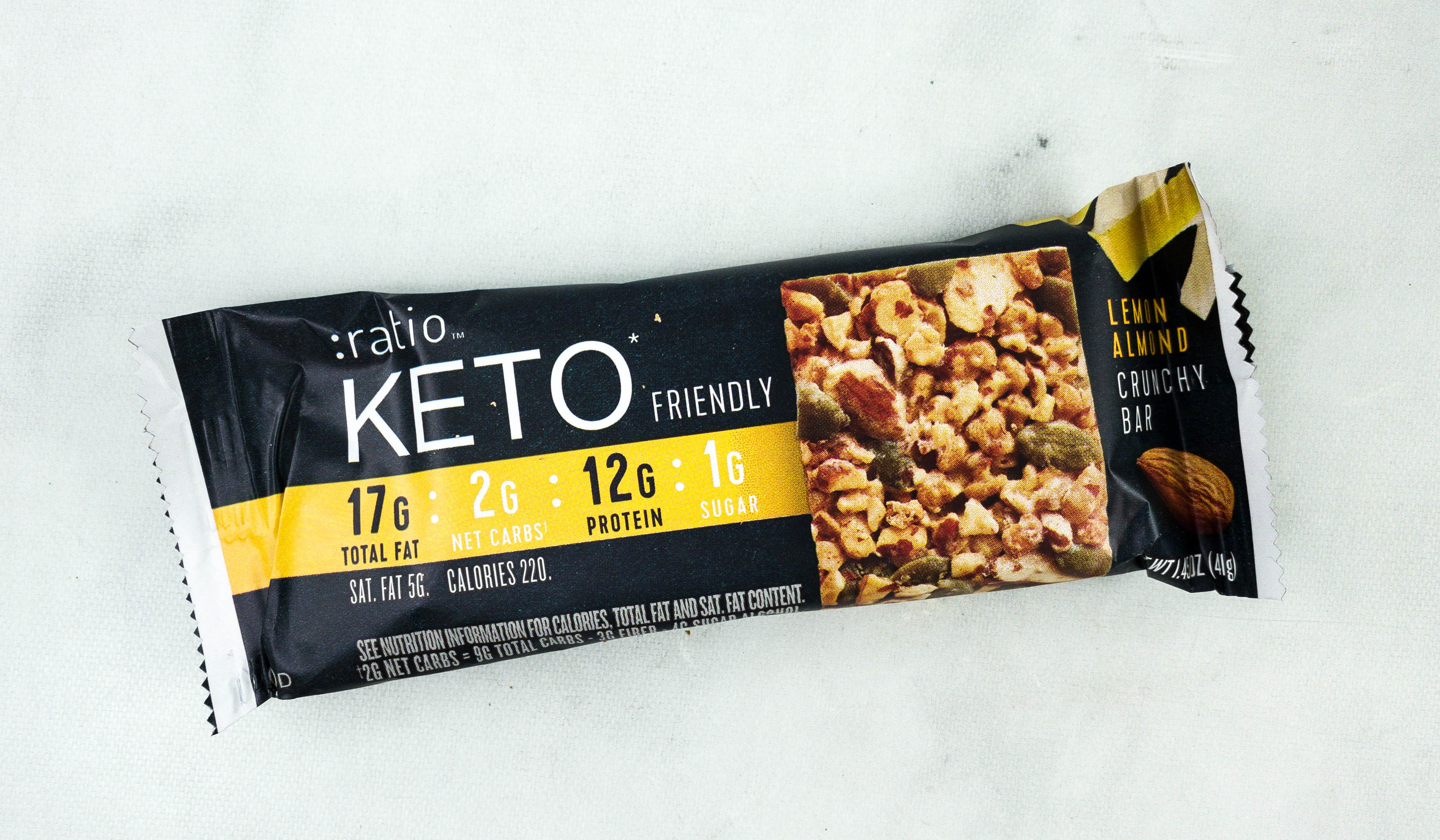 Ratio Lemon Almond Crunchy Bar ($1.72) I loved munching on this snack bar! It's composed of crunchy almonds and pumpkin seeds, with a surprising twist of lemon. It's so delicious I almost forgot how healthy it is. The sweetness is also just right for me!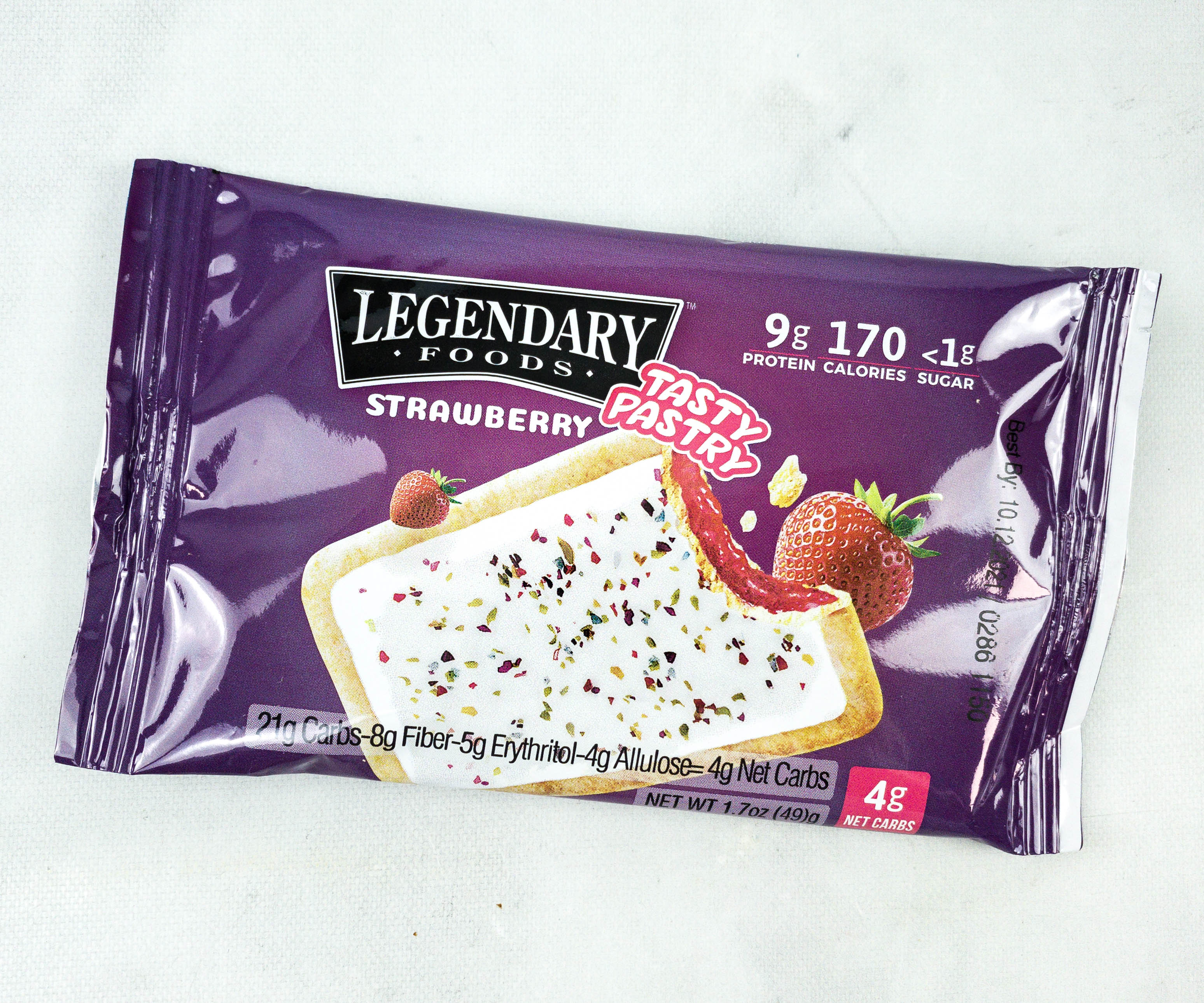 Legendary Foods Strawberry Tasty Pastry ($2.49) This pastry snack looks like Pop-Tart but it's definitely healthier! The ketogenic bread is soft and sweet, and I loved having it lightly toasted. The strawberry filling is also satisfyingly sweet.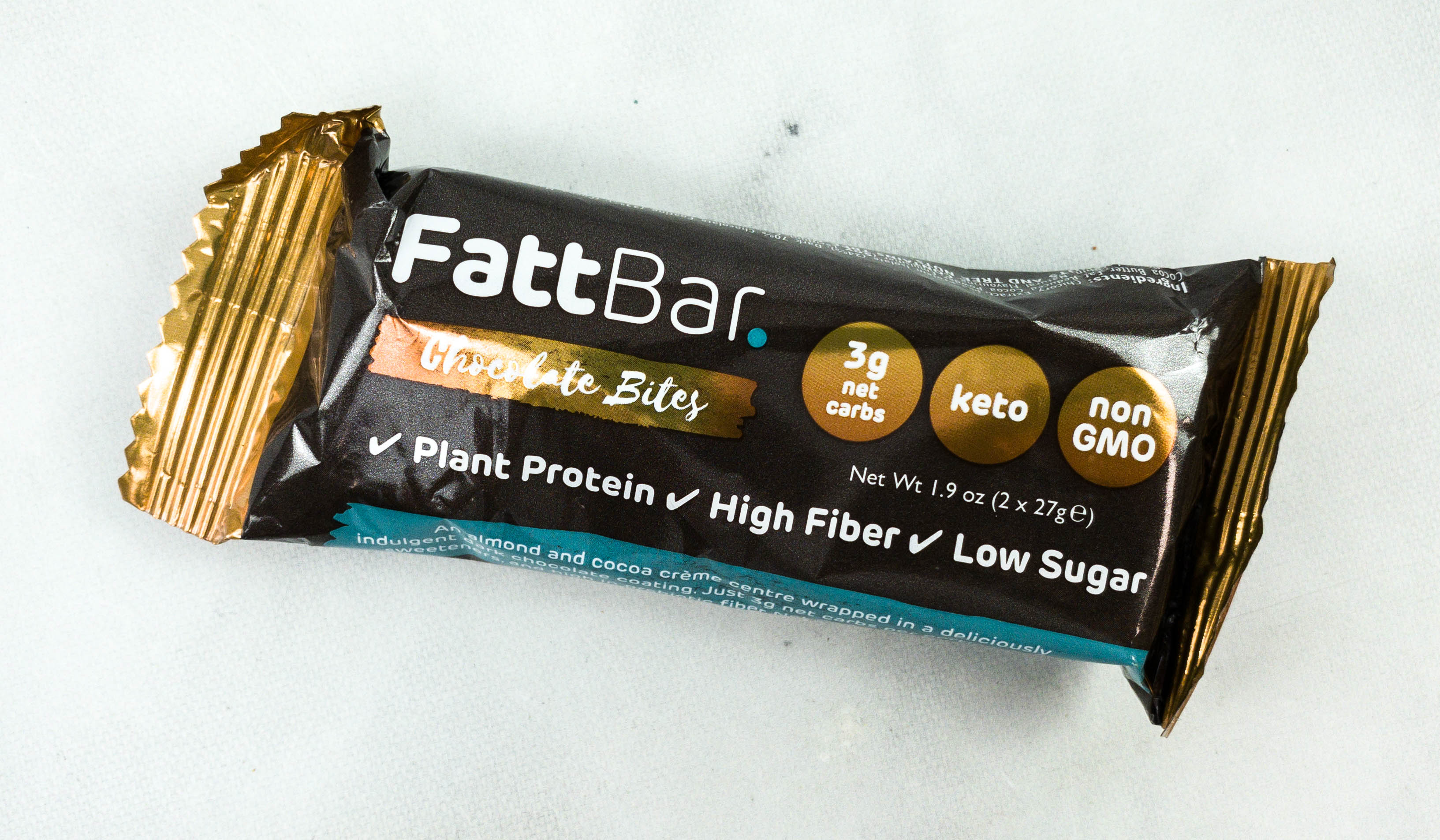 FattBar Chocolate Bites ($4.99) Here's another keto-friendly snack bar and this time, it boasts of a dark chocolate coating with the almond and cocoa creme inside it. It's low in sugar and carbs, and it's also gluten-free and non-GMO. Another thing that makes it special is that it's infused with chicory root and inulin extract, which is good for your gut!
It's another jampacked KetoKrate box! The box is full of delicious keto-friendly snacks, and I loved that aside from the savory treats they also included lots of guilt-free sweet snacks. Although I'm not a fan of coffee, I think it's nice that they included a ketogenic coffee for those who do since it's not easy to find those drinks. My favorites are definitely the strawberry pastry and the cheese bites. The rest are also tasty! This is indeed an excellent subscription if you're on the search for keto-friendly products. They also offer an exclusive members-only shop that offers more keto snacks!
What do you think of the KetoKrate box?