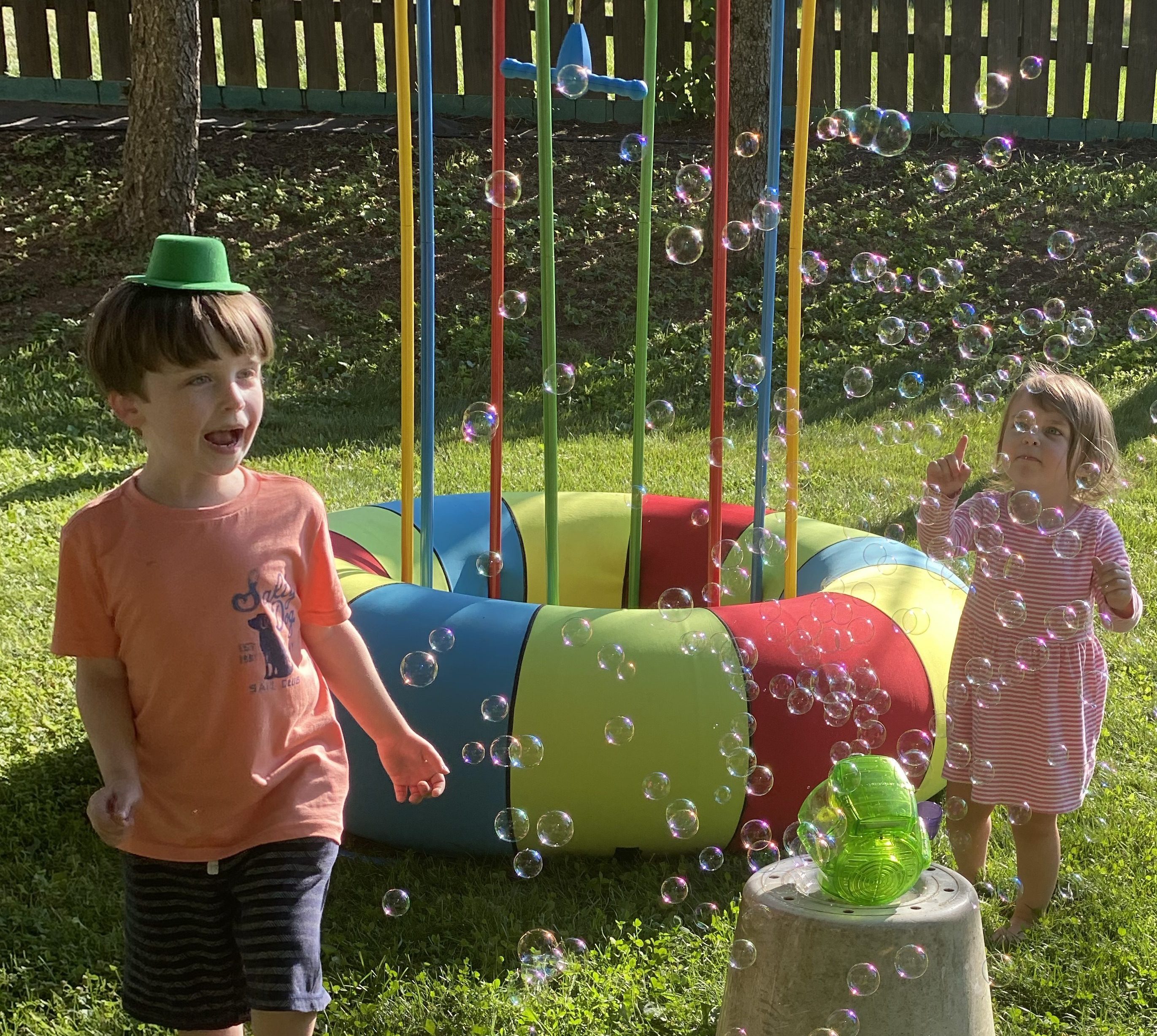 The Jungle Jumparoo Black Friday sale is here!
Save up to $130 on your Jumparoo purchase!! Just use this link! This is a sale for TODAY only and I promise you they will sell out of this!
Can I tell you about the best indoor/outdoor toy I've ever bought? It's our quarantine life saver (along with our boxes, which let me tell you, have kept us busy – see the best Black Friday deals for kids)! Before I go further, let me also tell you that ADULTS MAY BOUNCE. It's as much fun as it looks, and does not require a call to your insurance company – it's not a trampoline!
There are 2 versions – the Jumparoo Mini ($349 – no more than 6 children) and the Jumparoo ($399 – 8 children or 4 adults). We've used it every day since we got it – it takes the place of a trampoline, a playground, and it's relatively portable. This crazy bouncing toy is one of a kind
Ten minutes playing on the Jungle Jumparoo is equivalent to your child running for 33 minutes, and it's the exercise they'll be excited to do.
Since we've been cooped up (looks at watch, a long while) forever, it's just an amazing toy that's fun for the whole family. We have the large one, with the cover. It's fun, it comes in a box (takes about an hour to put together) – what more could you ask for?
We have the spray attachment and the swing. They aren't necessary for lots of fun and I would say the age range for the swing is 4-7 years old. You can adjust it by looping around the bars.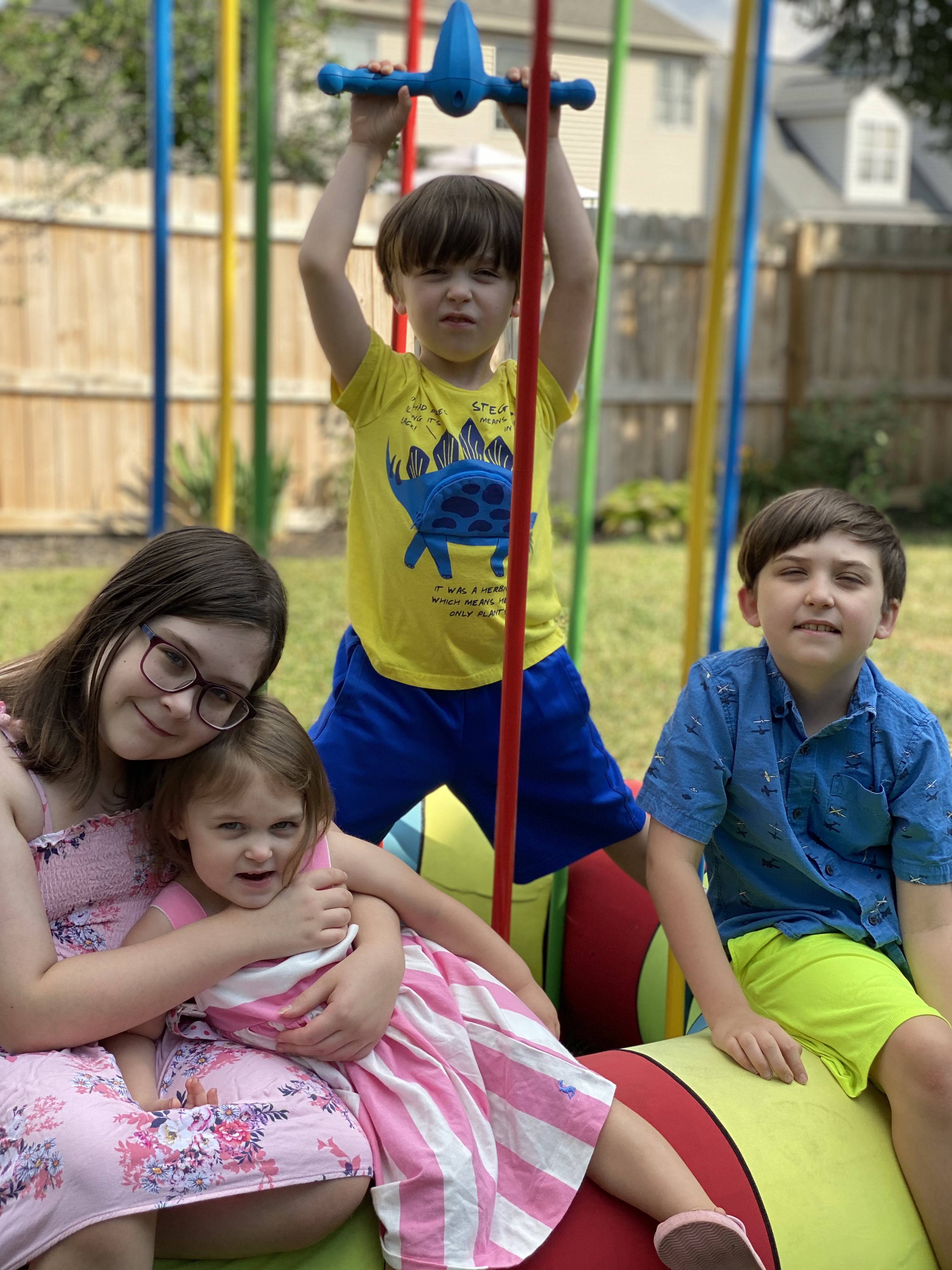 It also makes a fun family photo!
Visit Jungle Jumparoo to find out more!