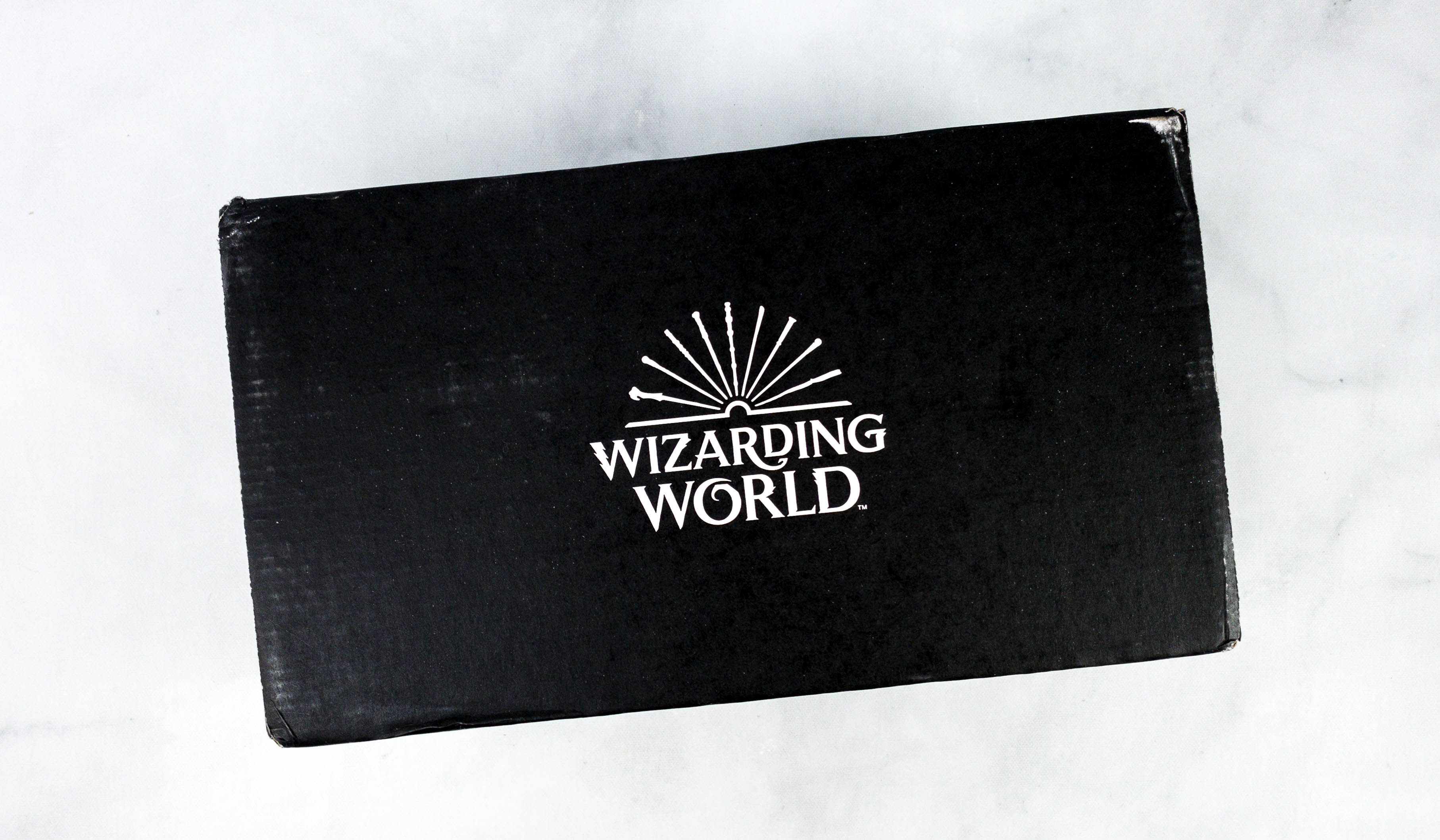 Wizarding World Crate from Loot Crate is the bi-monthly and official Harry Potter & Fantastic Beasts subscription box. For $39.99 every other month, you'll get 5-7 unique and officially licensed Harry Potter and Fantastic Beasts merchandise, so there's no need to go to Diagon Alley!
DEAL: Save 15% on any subscription plan when you use this link and coupon code HELLOSUBSCRIPTION15.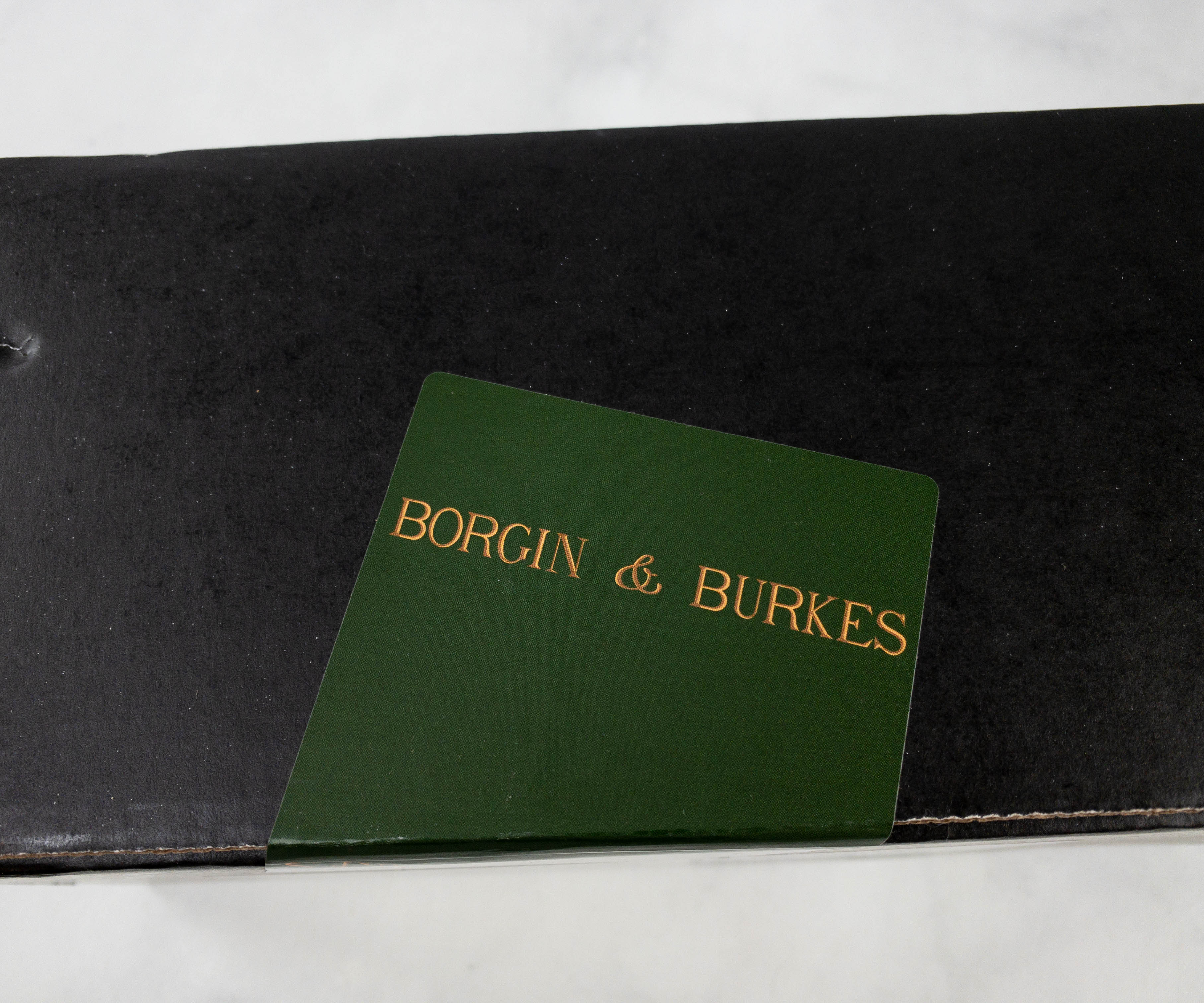 The box is sealed with a sticker that features Borgin & Burkes, an antique shop in Diagon Alley!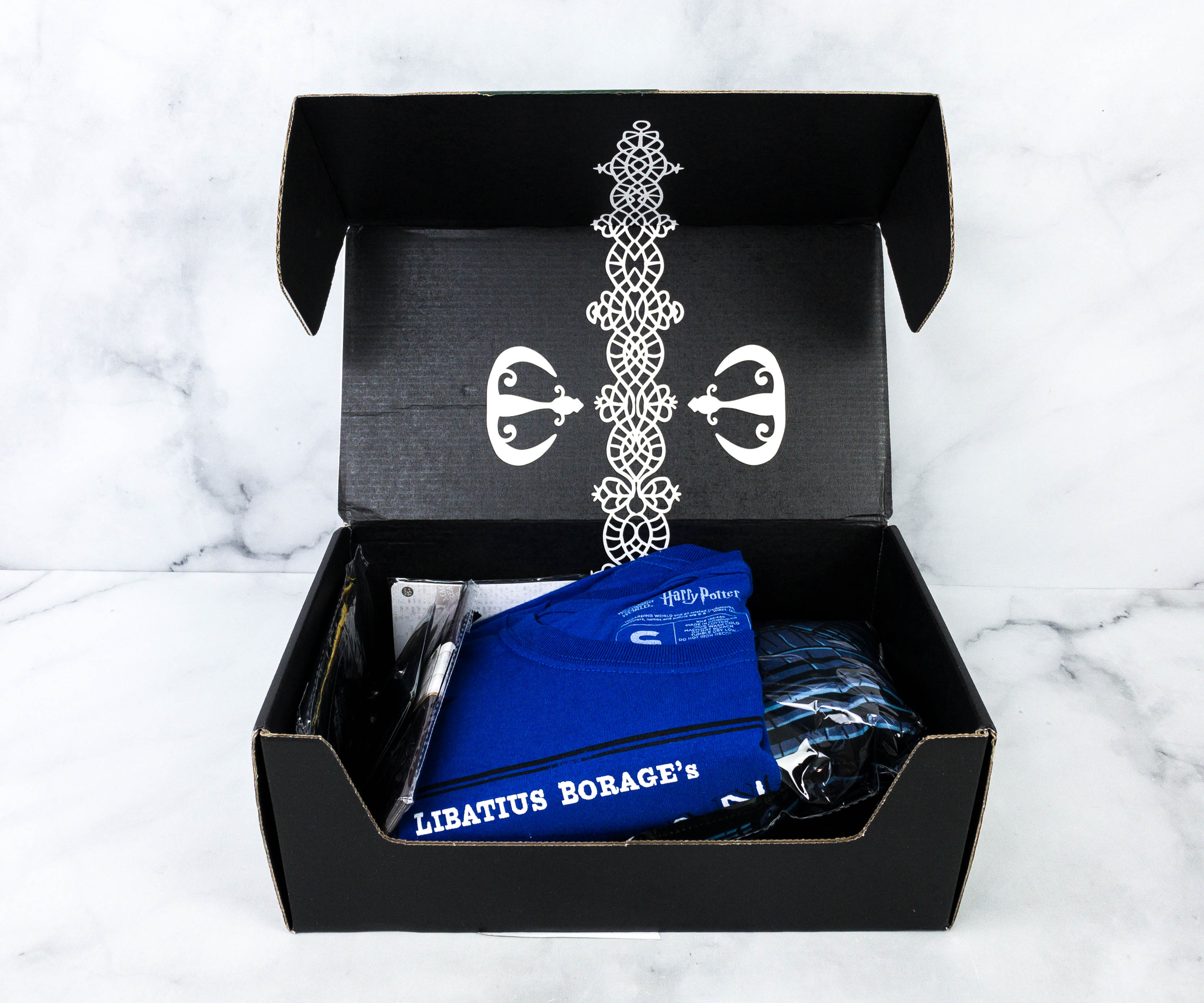 I'm excited to finally open this box!
Some of the items were wrapped in plastic.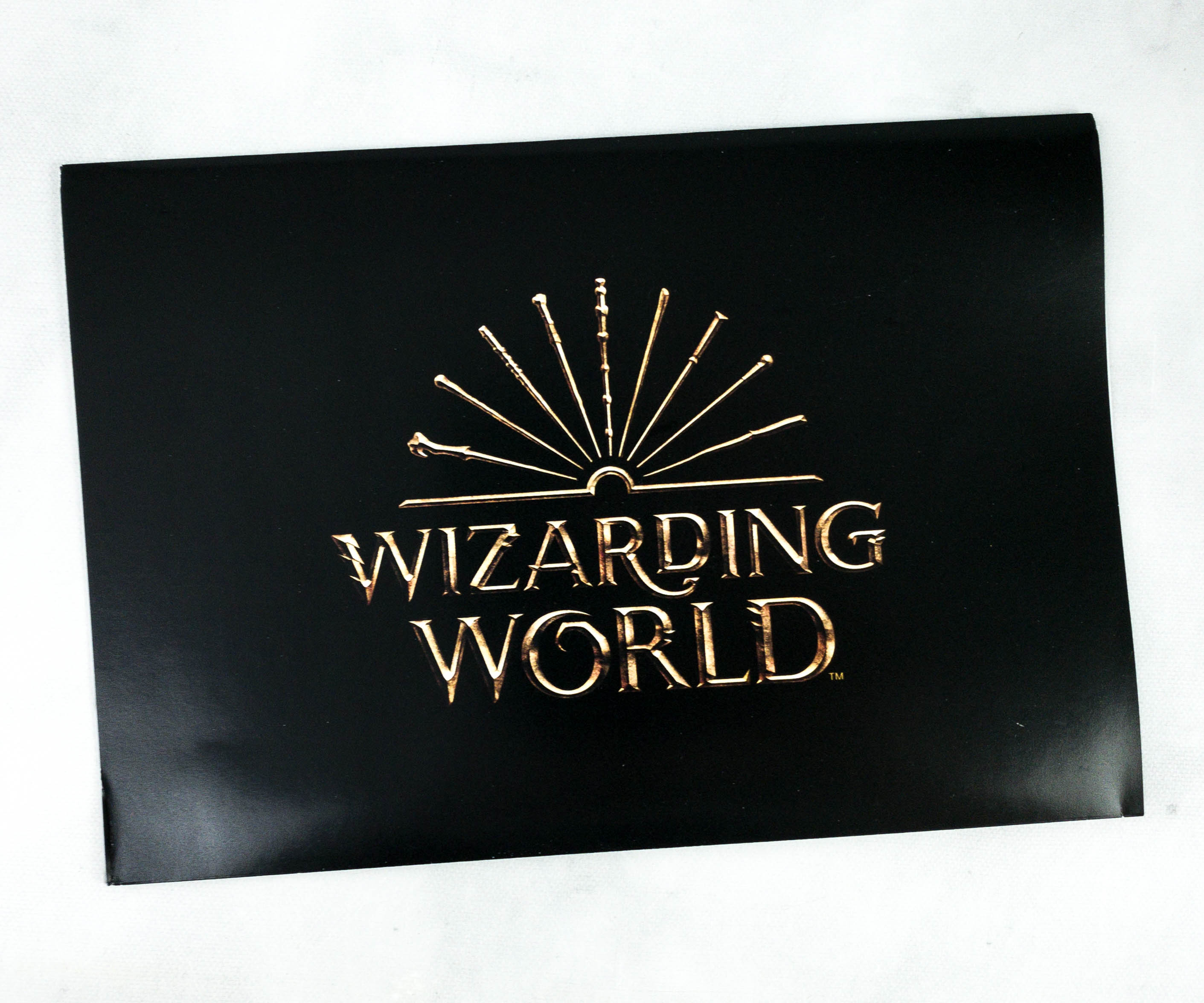 The theme this month is ROOM OF REQUIREMENT.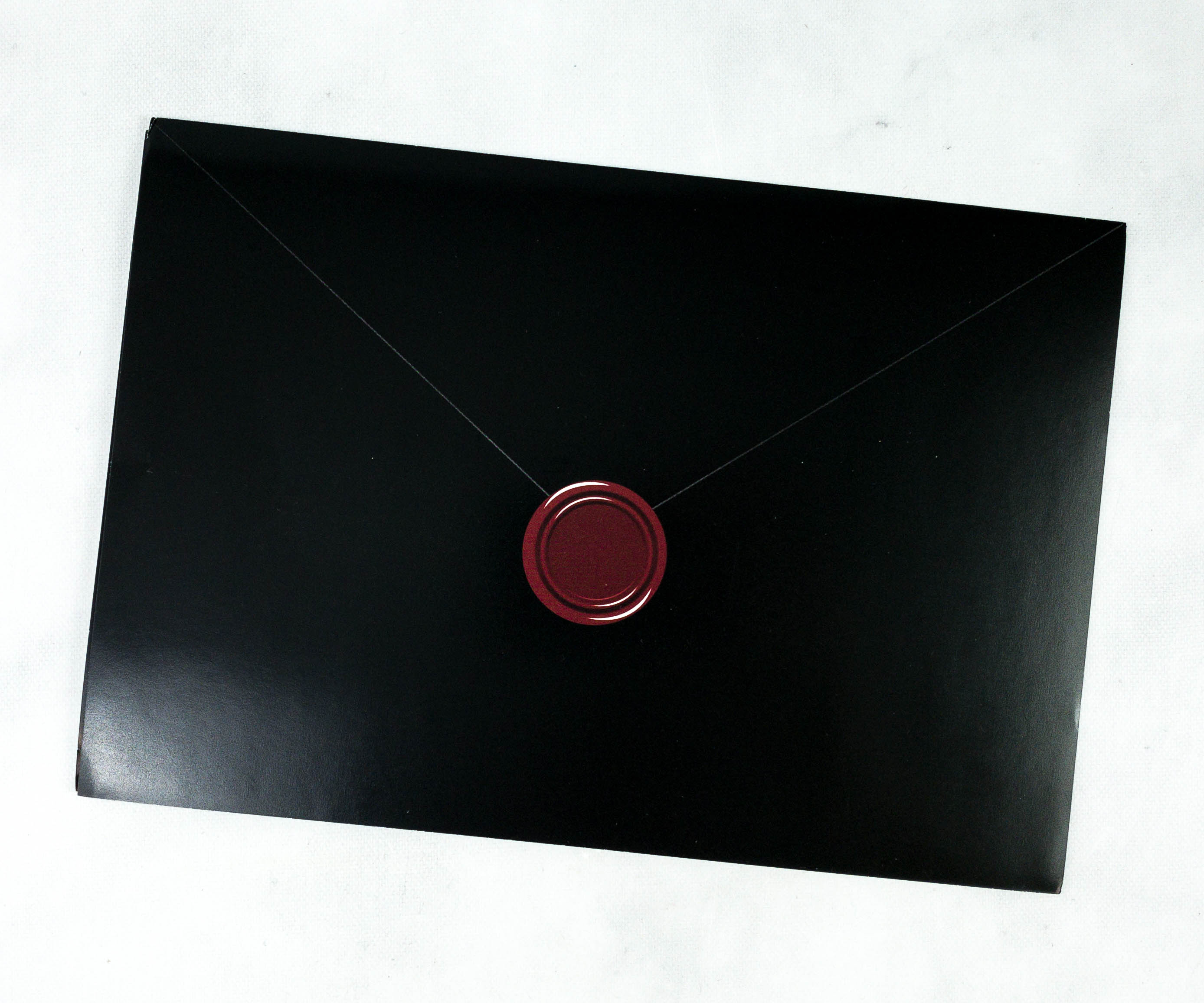 I received a folded letter with a faux seal.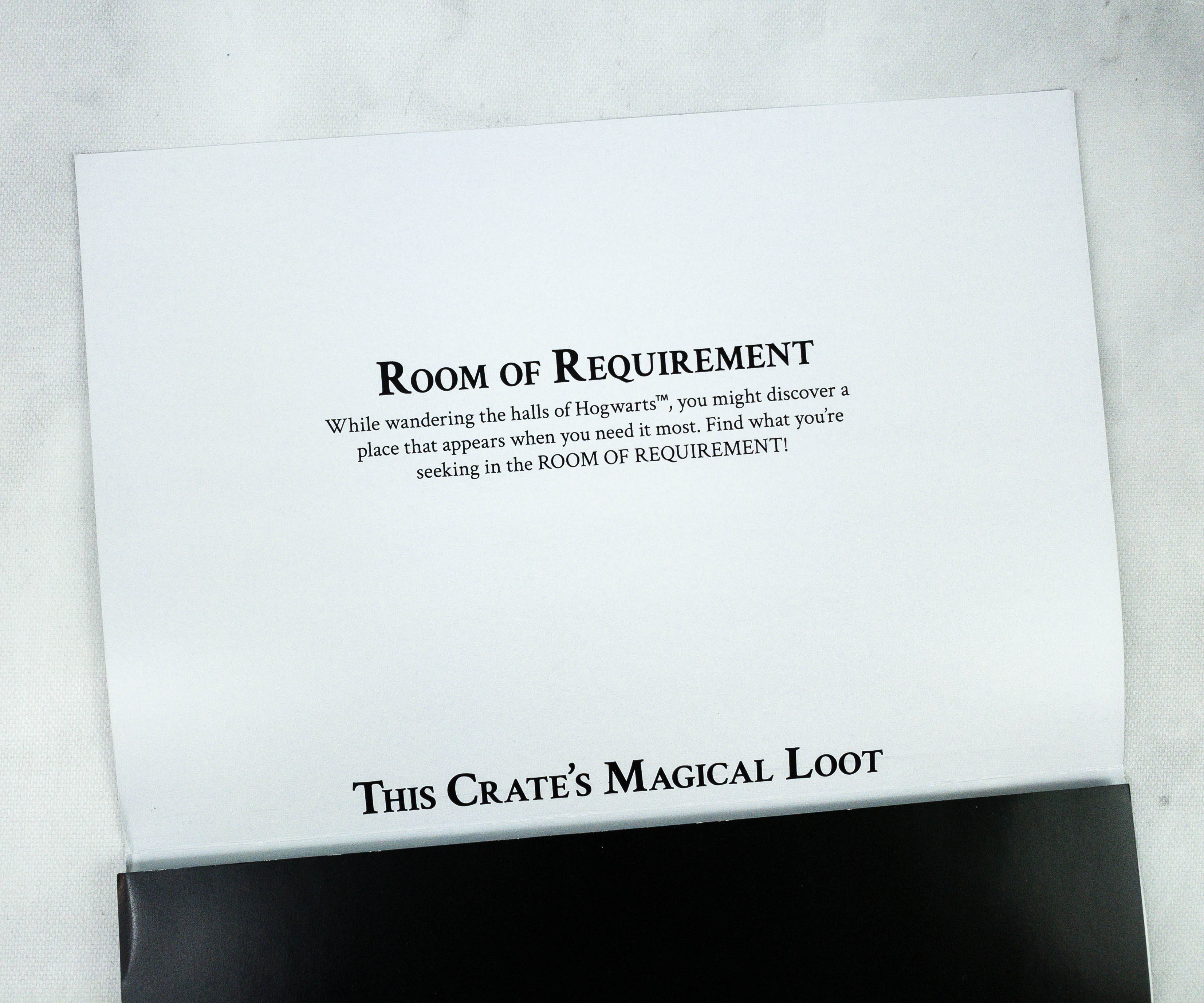 While wandering the halls of Hogwarts, you might discover a place that appears when you need it most. Find what you're seeking in the ROOM OF REQUIREMENT!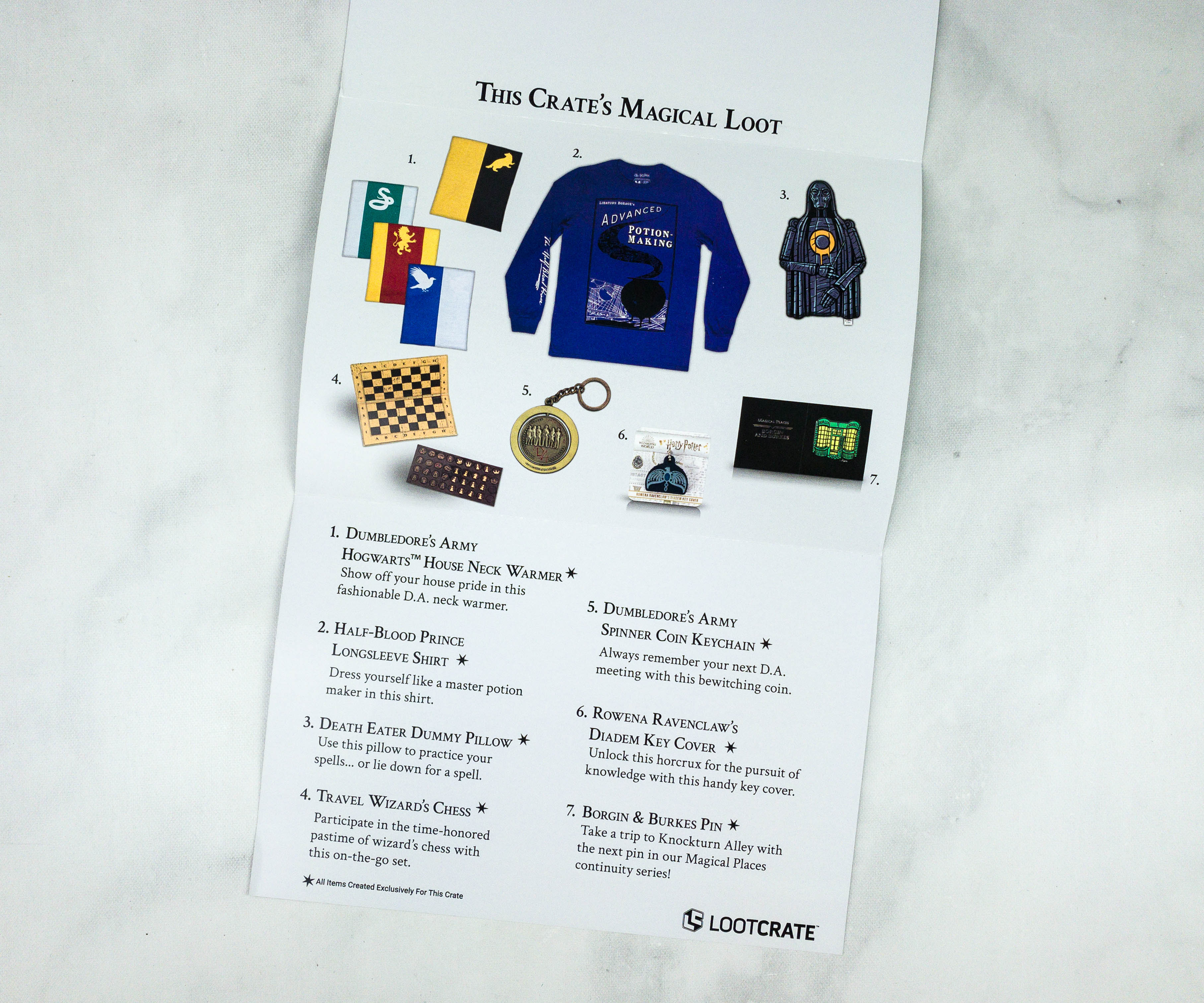 The letter tells you how magical this month's items are – the stars denote that the items are exclusive to the box!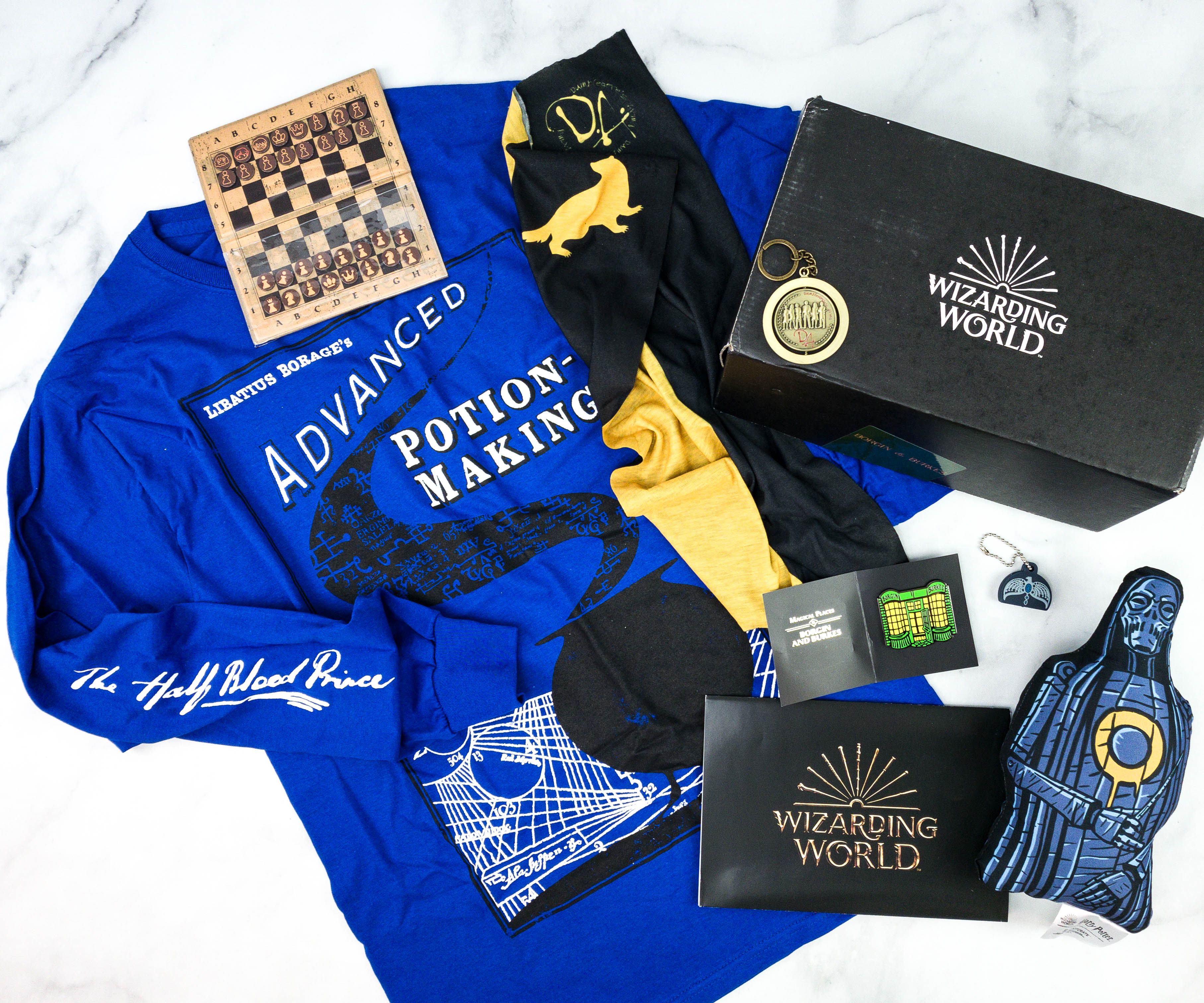 All the magical loot in this month's crate!
Borgin & Burkes Pin. This month's featured pin is from The Magical Places continuity pin series collection. It is also the box's theme: Borgin & Burkes!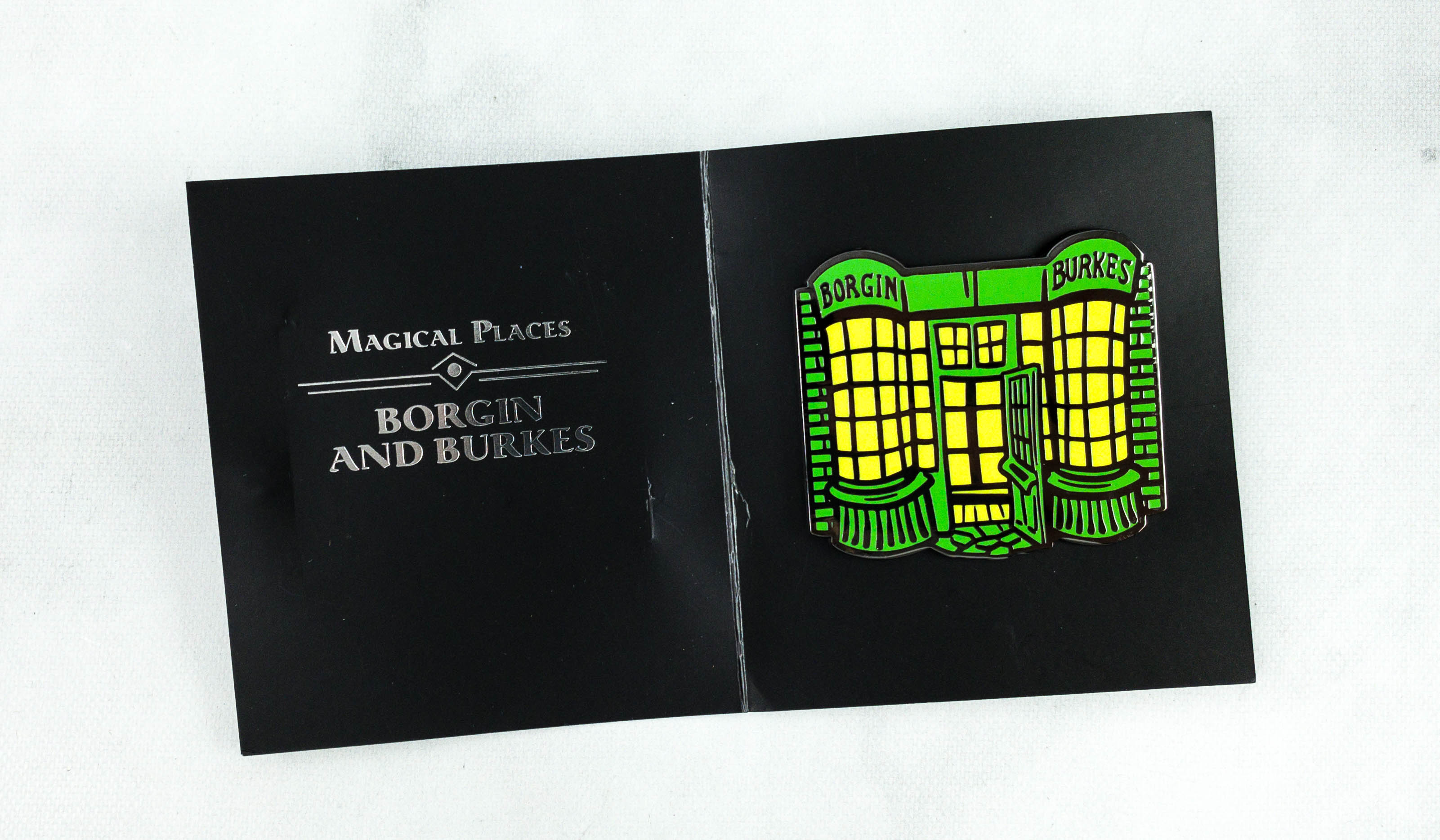 Borgin & Burkes sells objects of dark magic and dangerous magical items. The owners Mr. Borgin and Mr. Burke had a shady reputation because they frequently dealt with those with suspicious characters!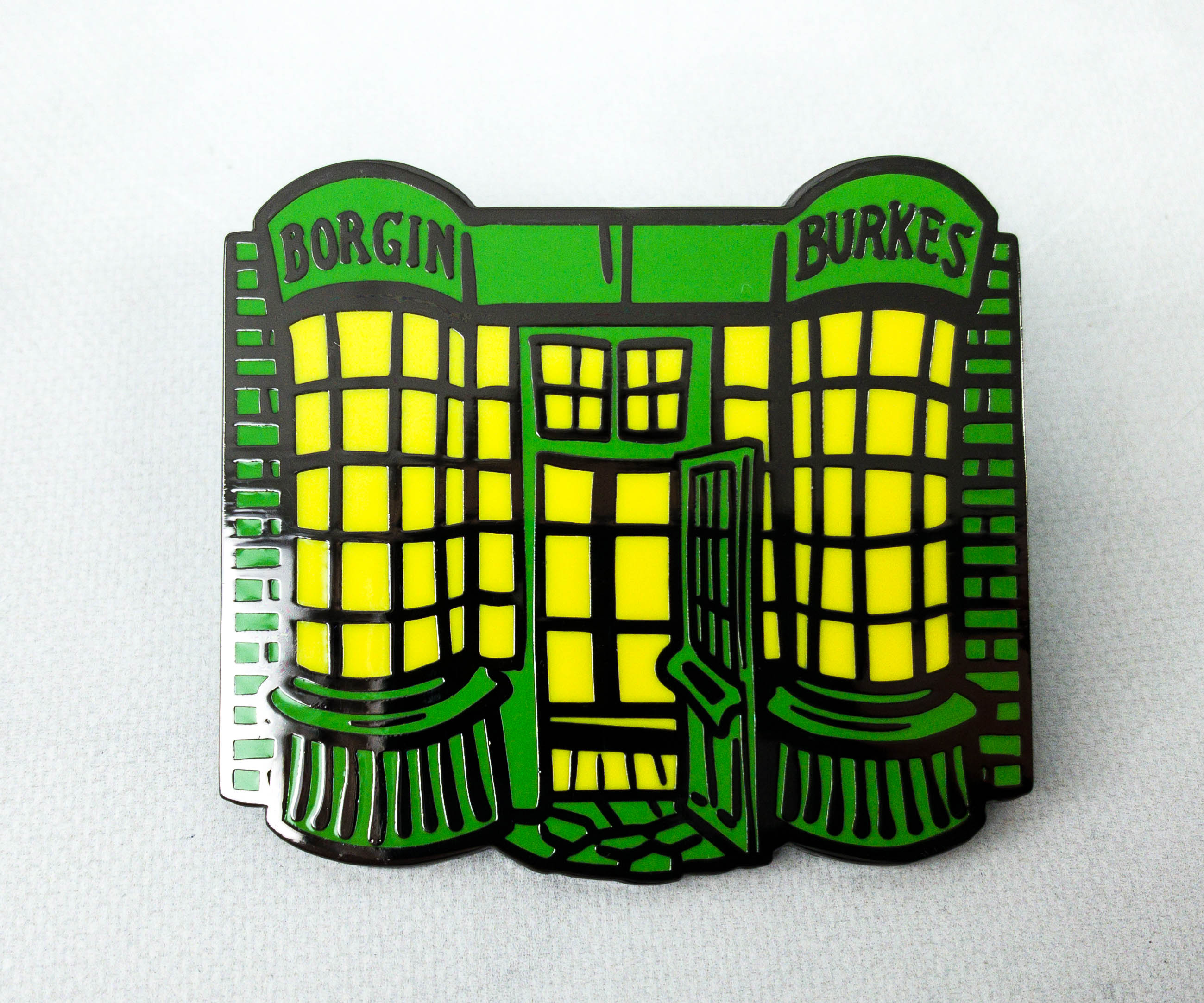 They gave the shop a cartoonish appeal on this pin and I like it. They used vibrant colors too.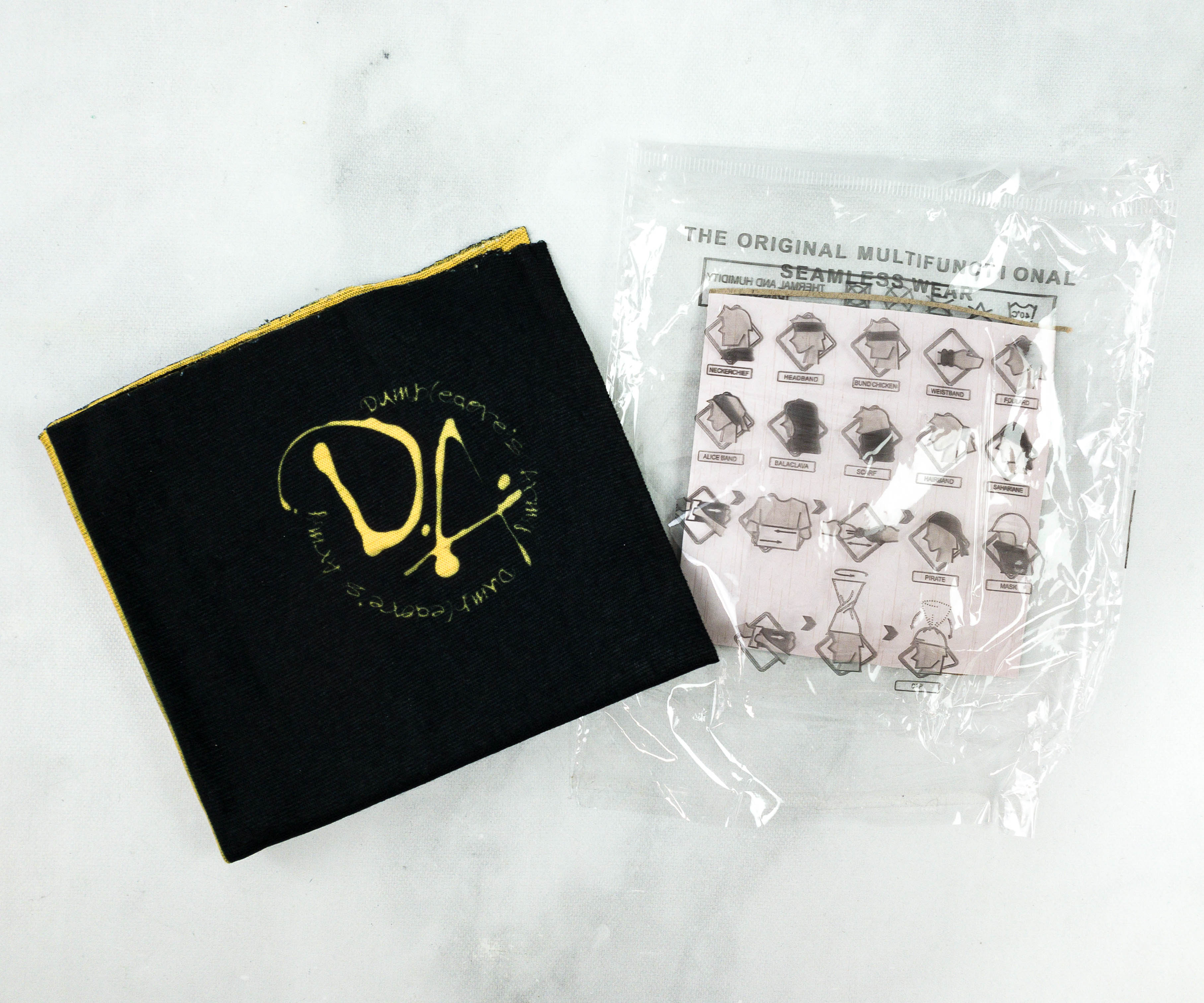 Dumbledore's Army Hogwarts House Neck Warmer. This gaiter-style neck warmer can be worn in different ways and I have the Hufflepuff design!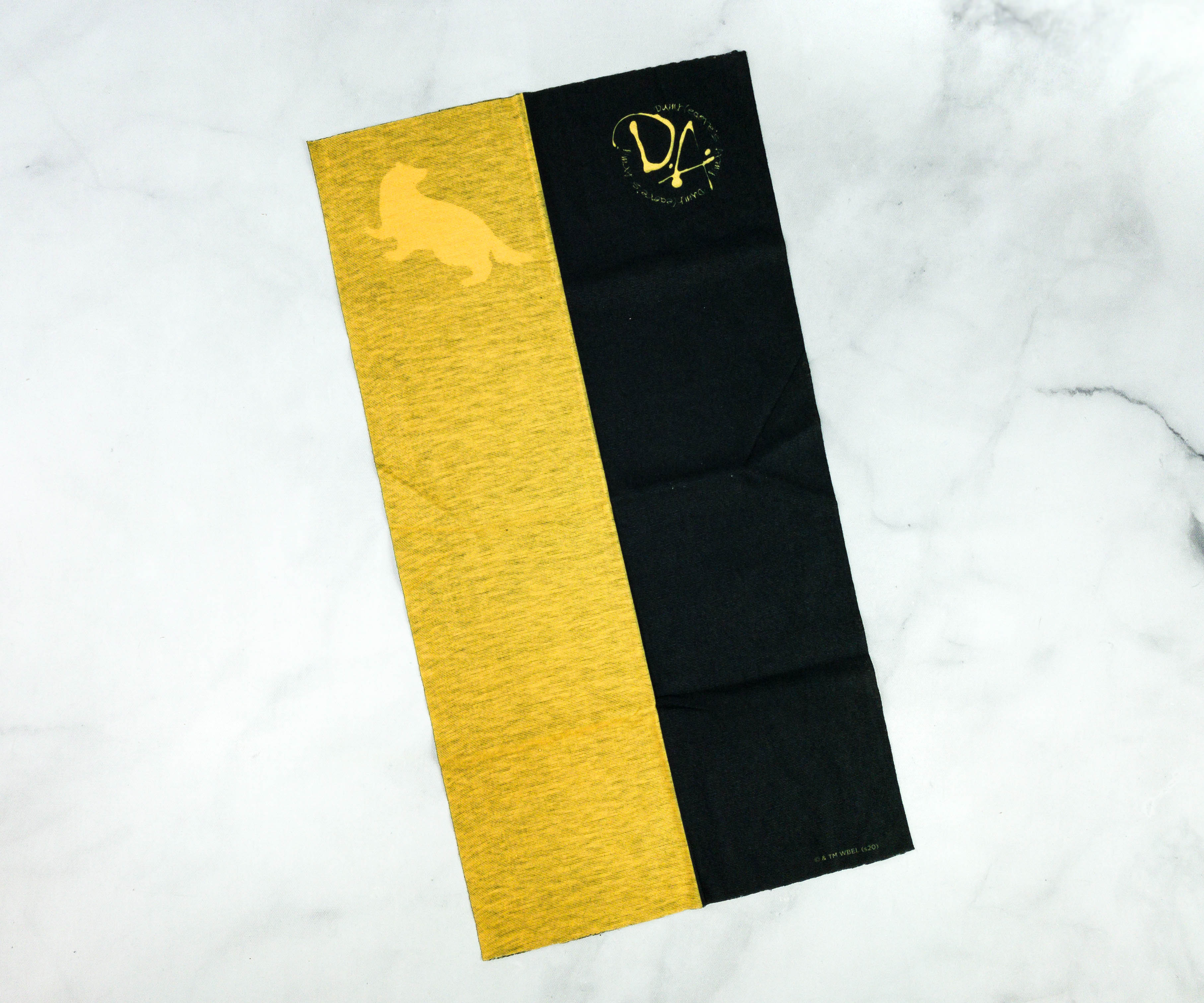 Of course, it's in yellow and black, which is Hufflepuff's house colors. It also features Hufflepuff's emblematic animal, which is a badger.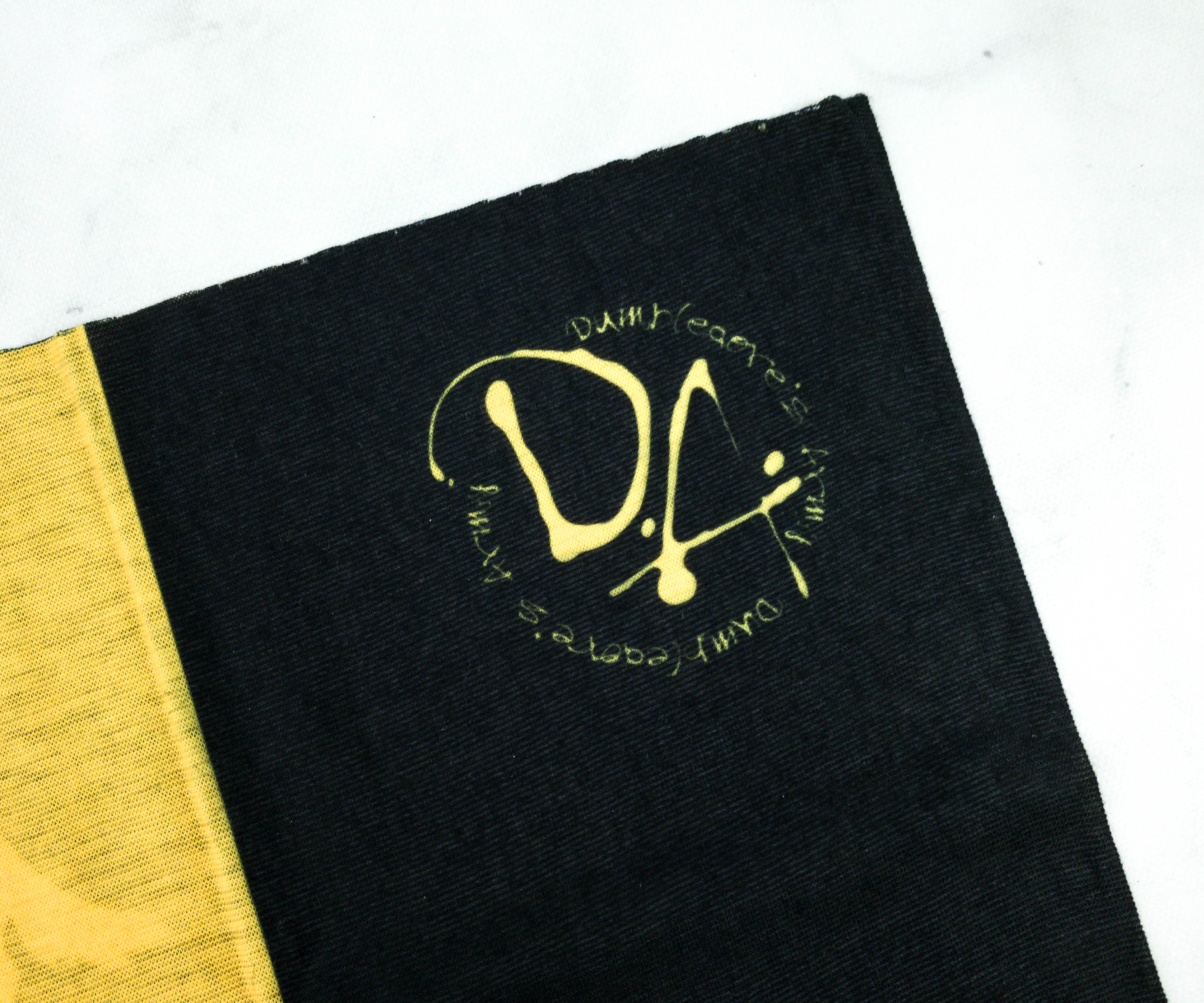 It has the initials D and A which means Dumbledore's Army, a secret organization initiated by Harry Potter, Hermione Granger, and Ron Weasley.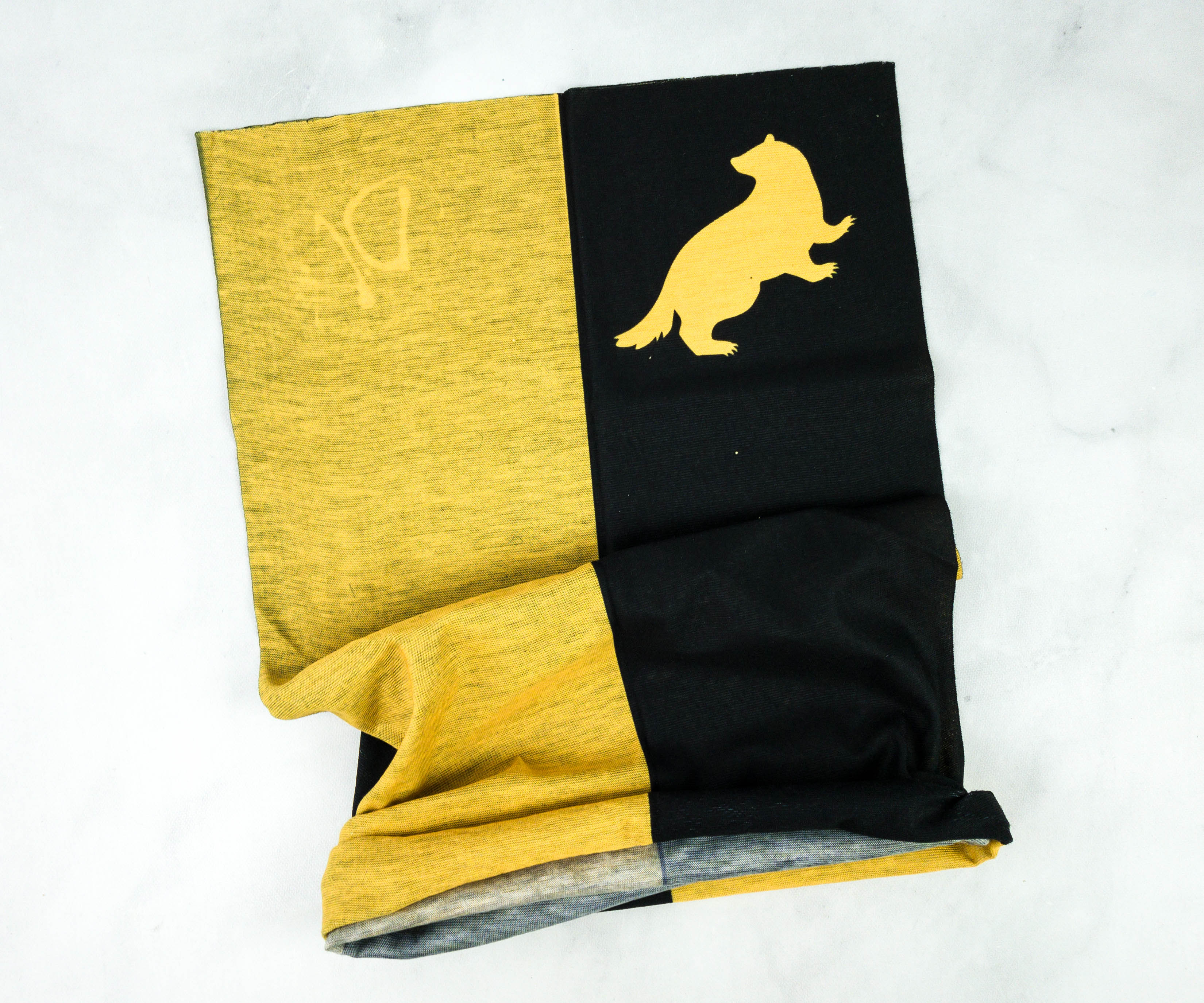 I like the fabric of this neck warmer! It's soft, stretchable, and breathable. I can move freely while wearing it without feeling any discomfort.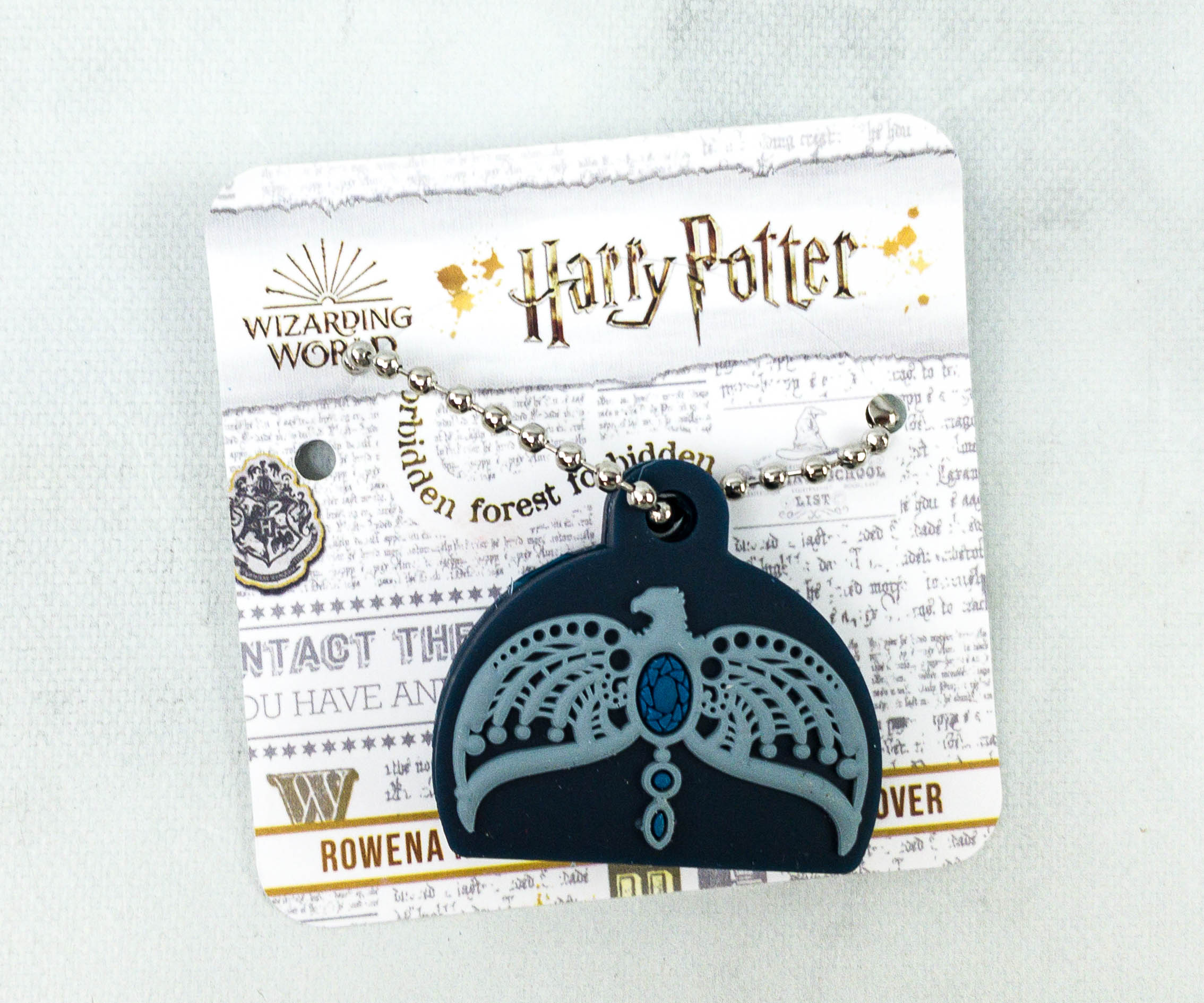 Rowena Ravenclaw's Diadem Key Cover. This cute key cover is also included in the box. The design is exactly like Rowena Ravenclaw's diadem. It's believed that she charmed it herself and it provides the wearer great wisdom.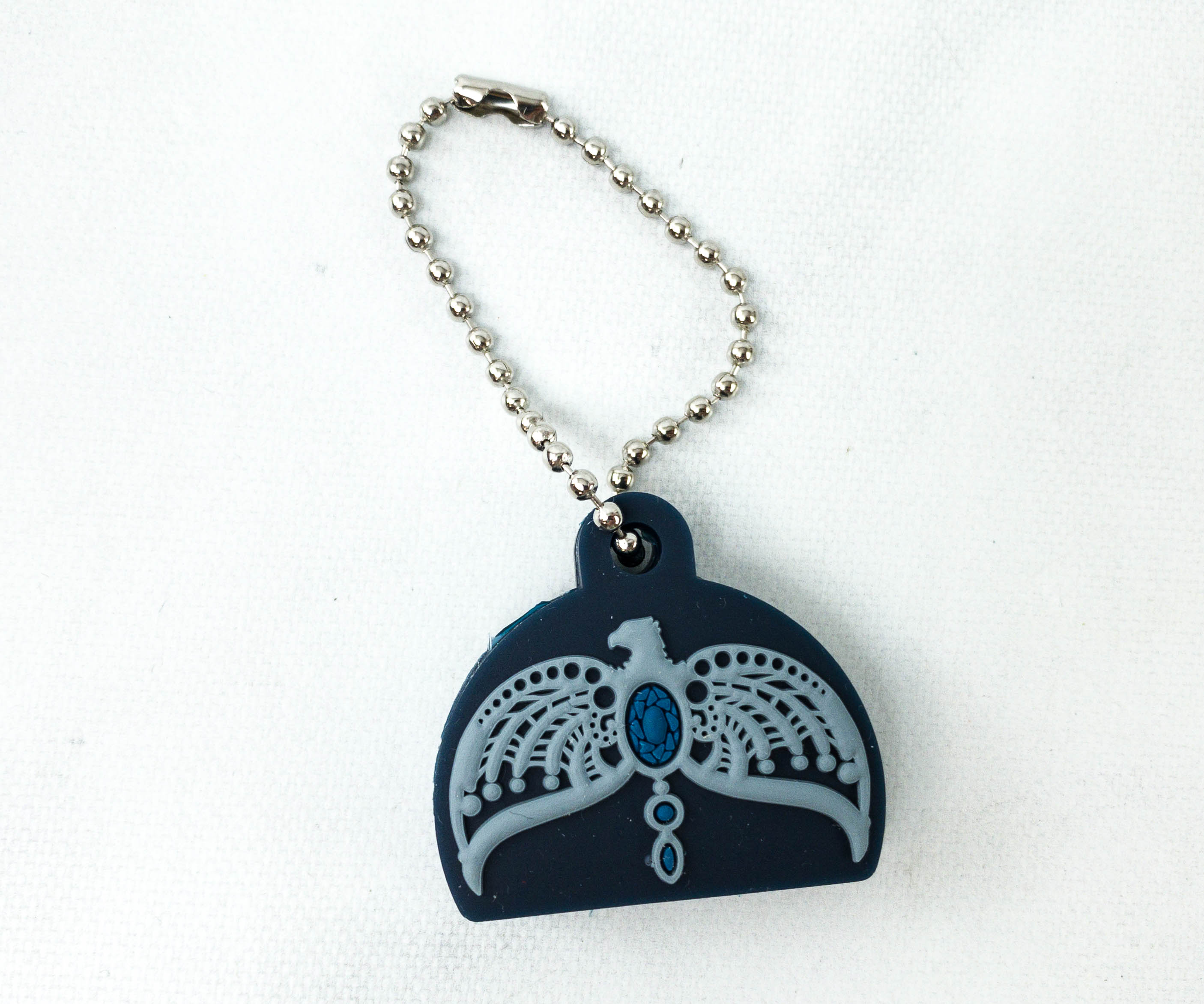 Rowena Ravenclaw is one of the four founders of Hogwarts School of Witchcraft and Wizardry. This is the diadem that she owned which was later turned into a Horcrux by Voldemort.
The details are nice and the quality is great! The only problem now is choosing the key that I will use with this.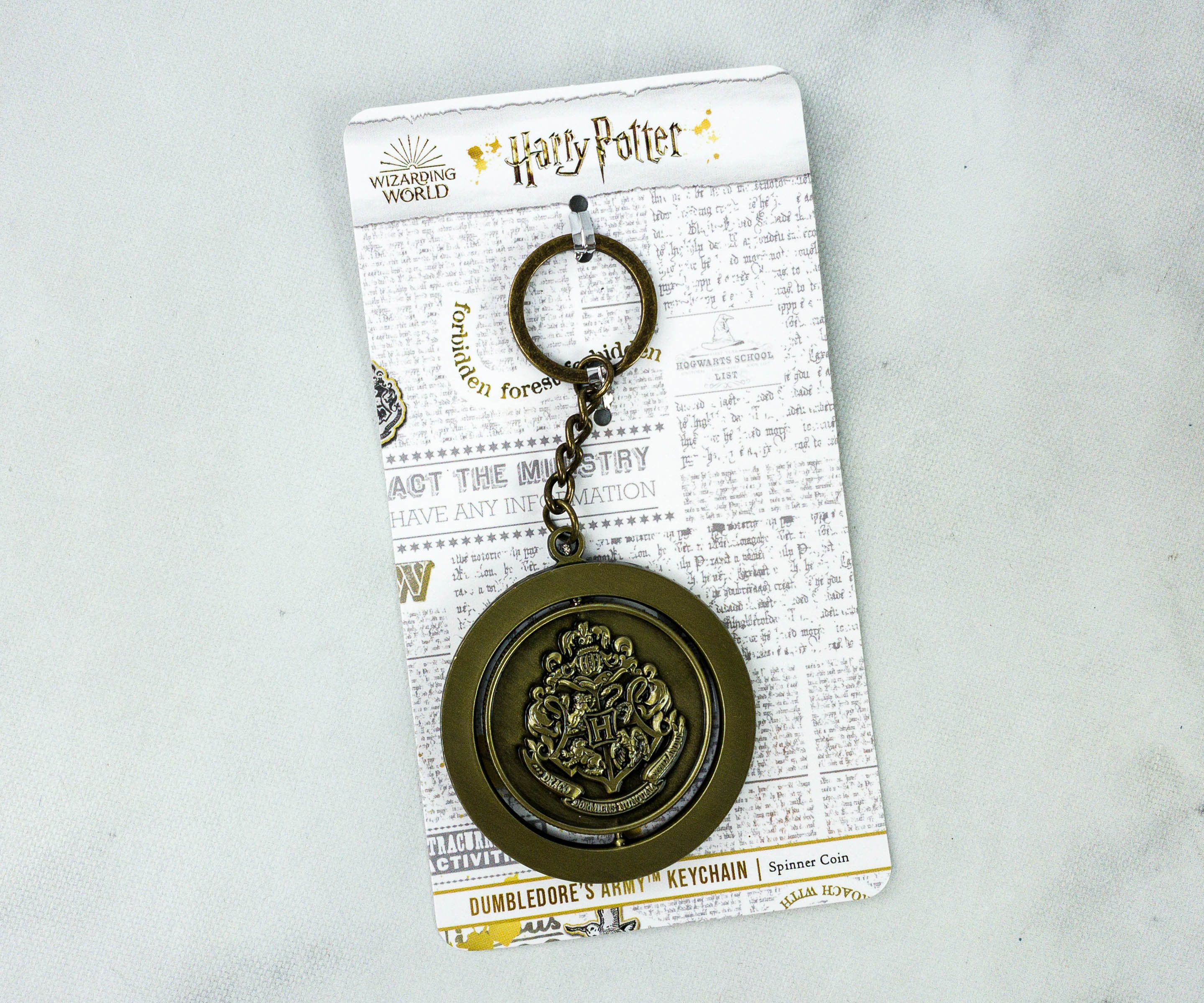 Dumbledore's Army Spinner Coin Keychain. Here's another item to keep my keys safe and organized, a cool spinner coin keychain!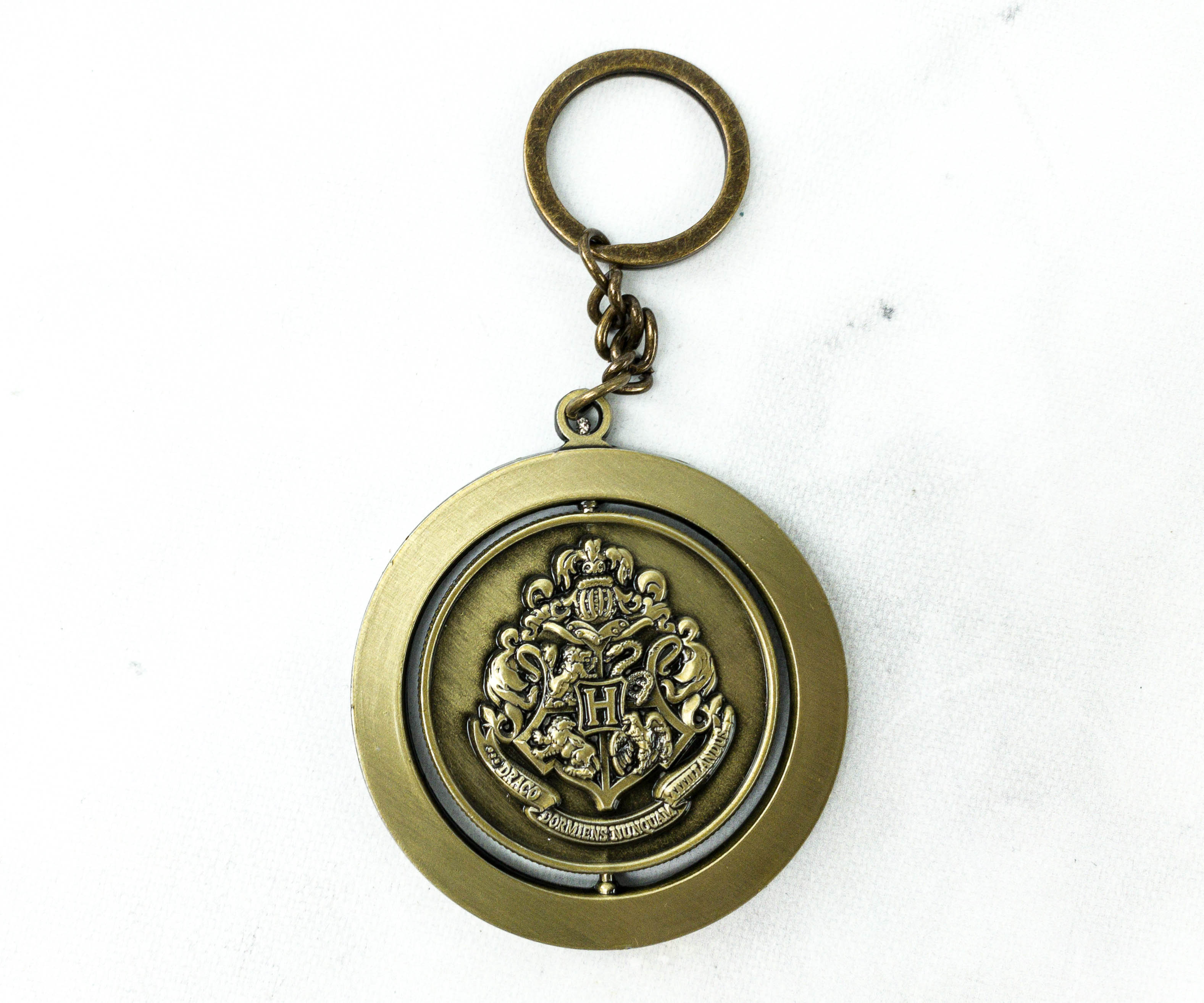 The best thing about the spinner keychain is that you get 2 designs on it! The first design is Hogwarts' crest.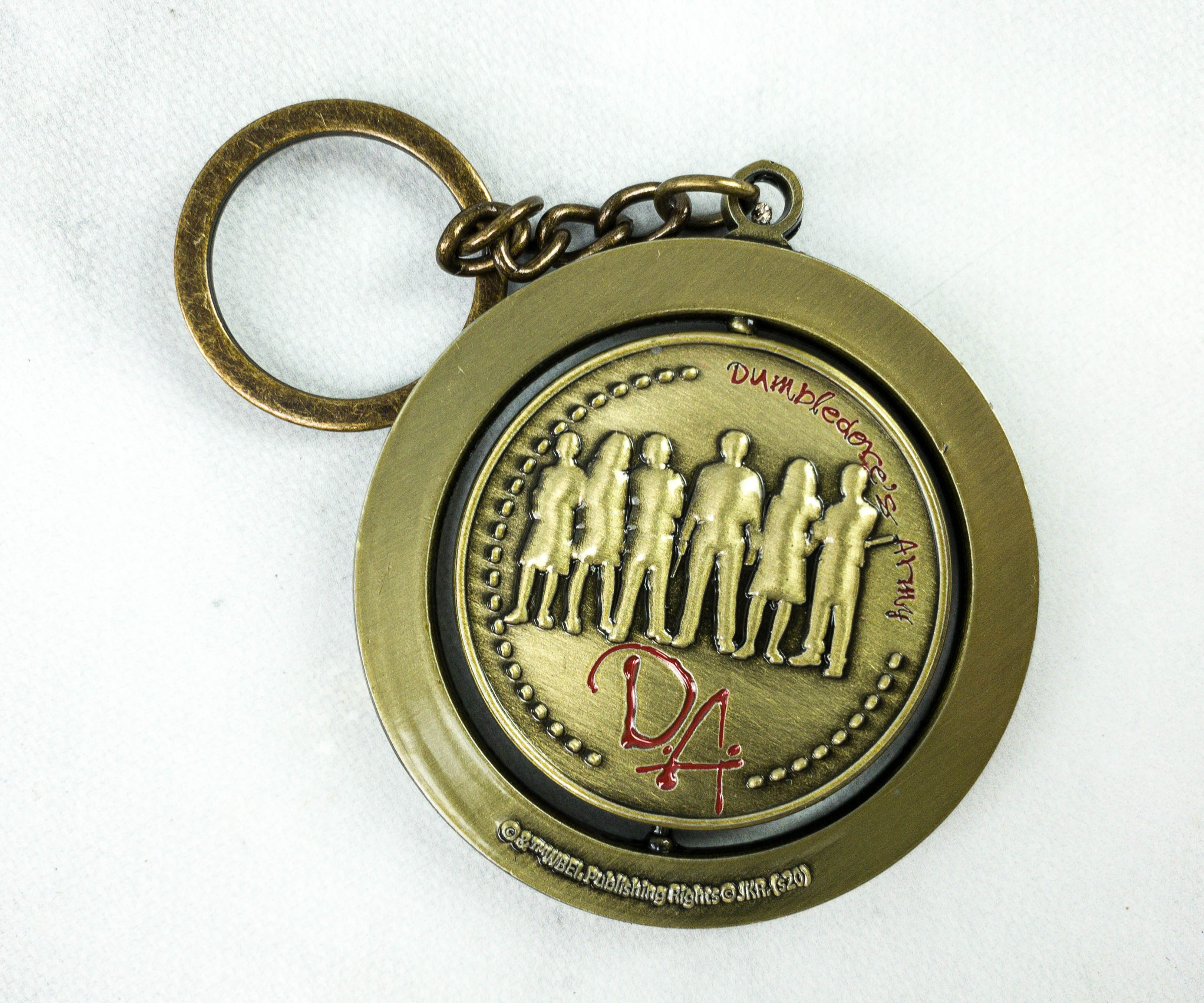 On the other side, it shows a silhouette of the members of Dumbledore's army. This is really cool!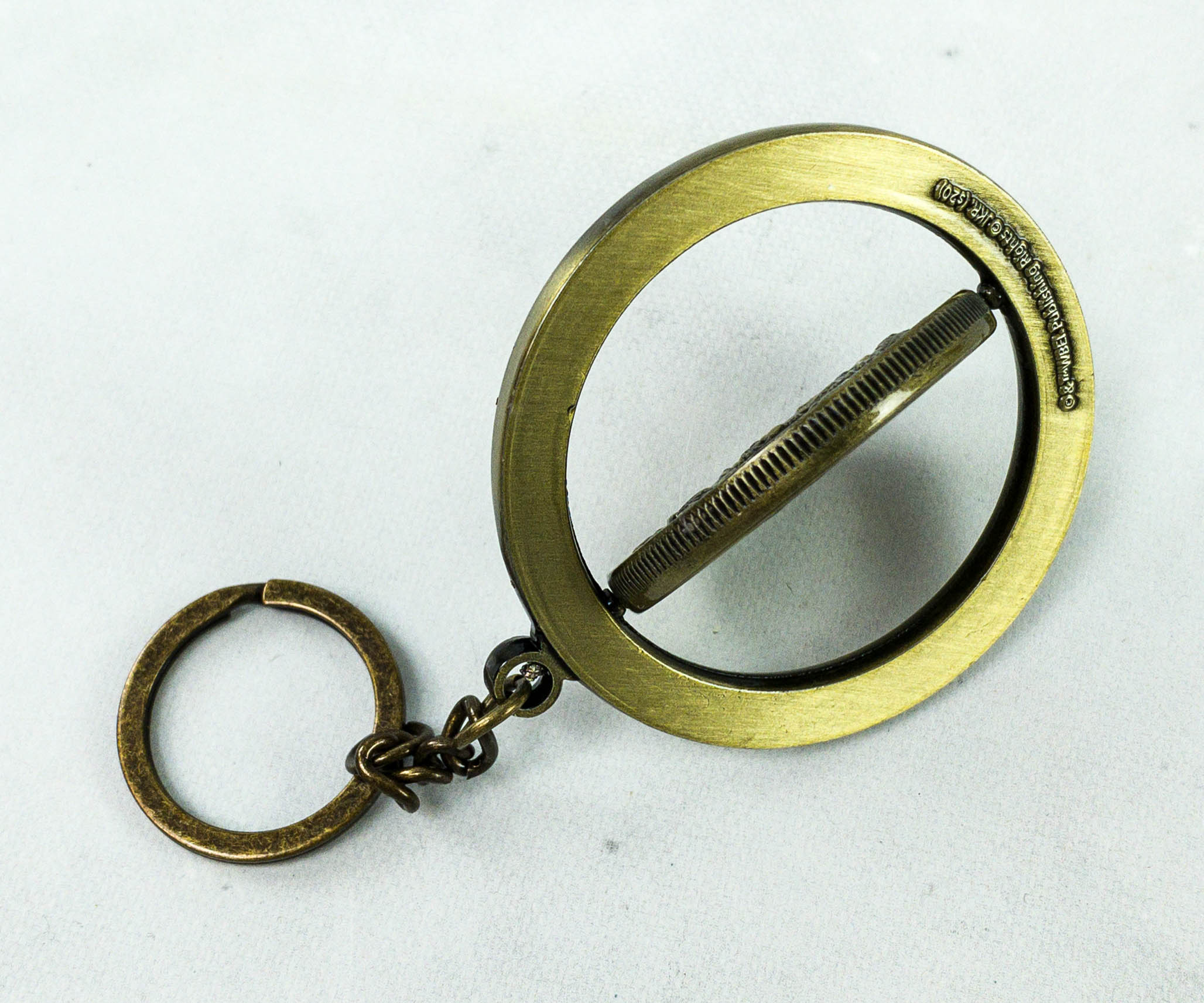 Just like a real coin, it even has marks on its side. There's also a key ring to hold my keys together.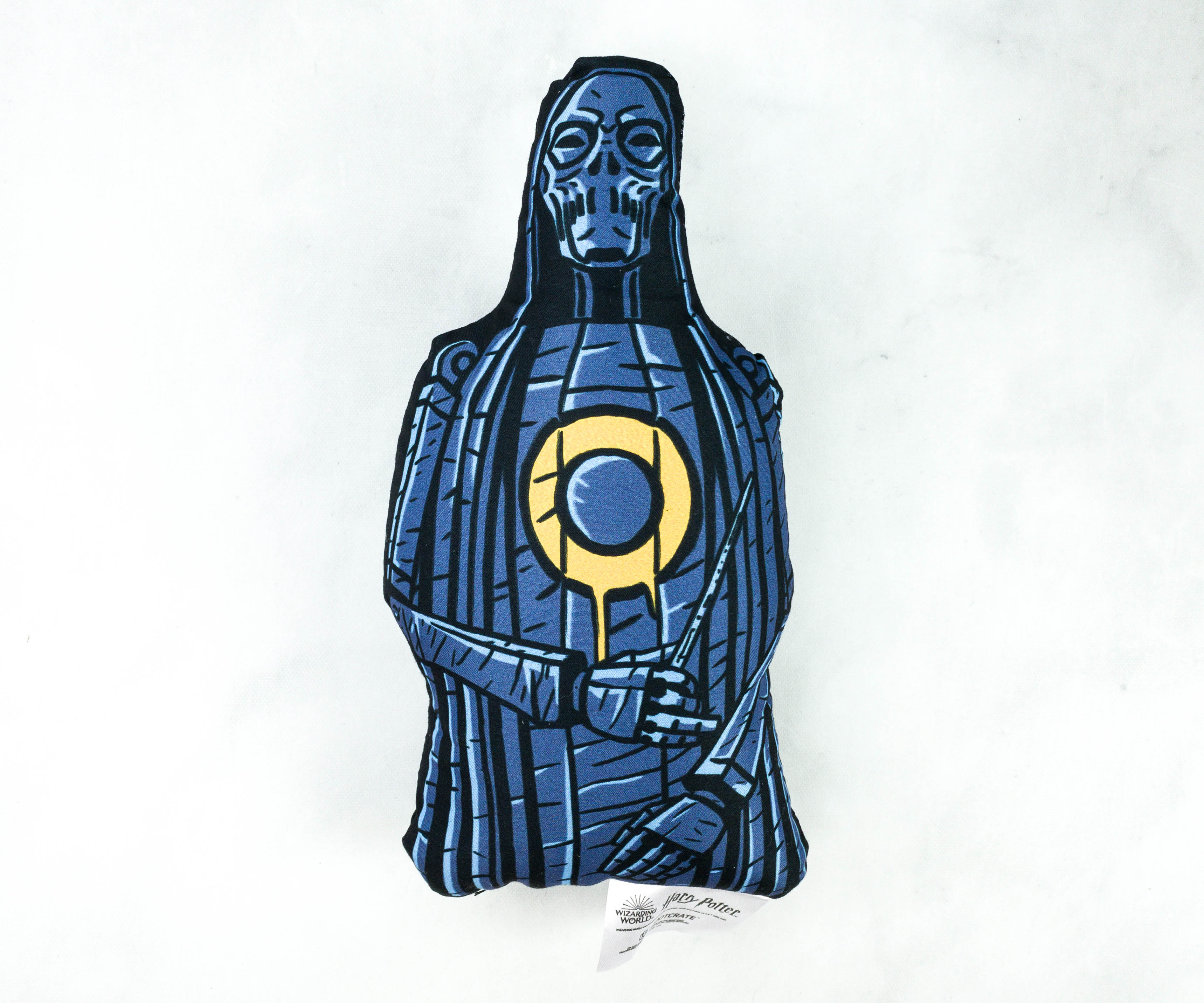 Death Eater Dummy Pillow. This pillow features a Death Eater, and it's a pretty scary one!
The edges have reinforced stitching to keep the pillow durable. The pillow is nice and soft as well!
Travel Wizard's Chess. Remember the best game of chess in the history of Hogwarts? I can now practice my skills and play like Ron Weasley using this chess kit!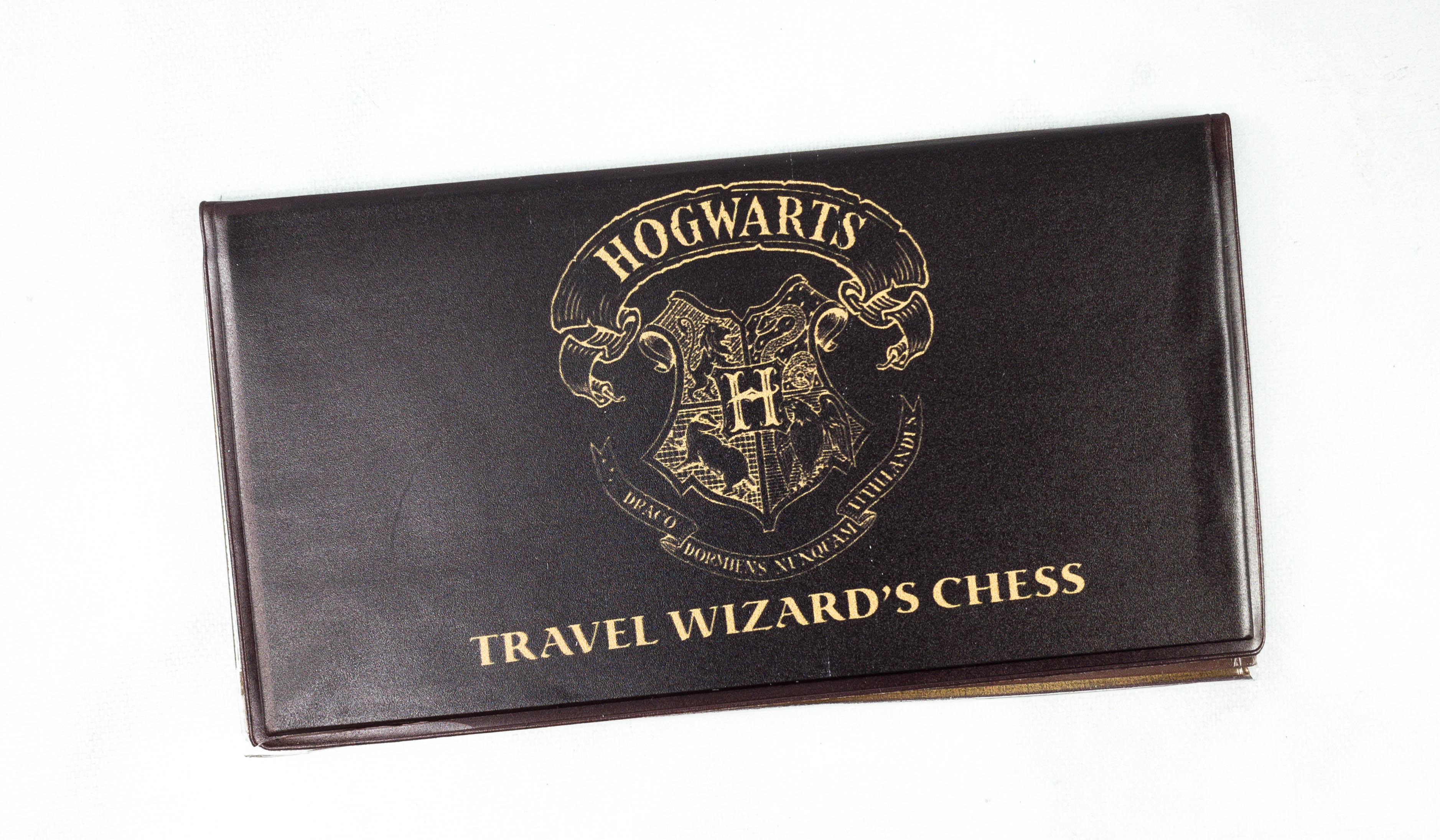 The outer cover looks nice and elegant with the Hogwarts crest on it.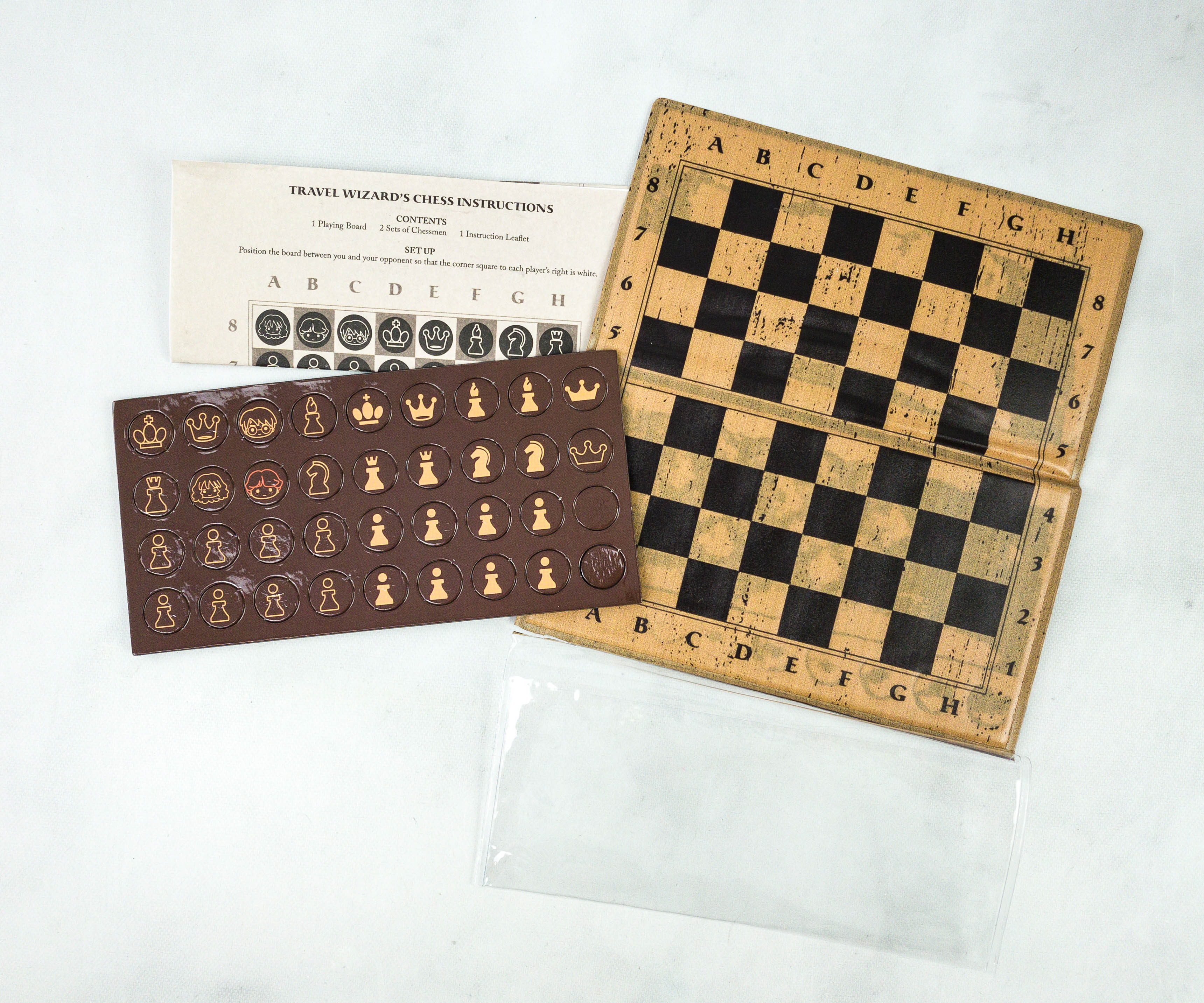 There's a piece of paper with instructions on how to play the game. There's also a storage where I can keep the pieces together when they're not in use.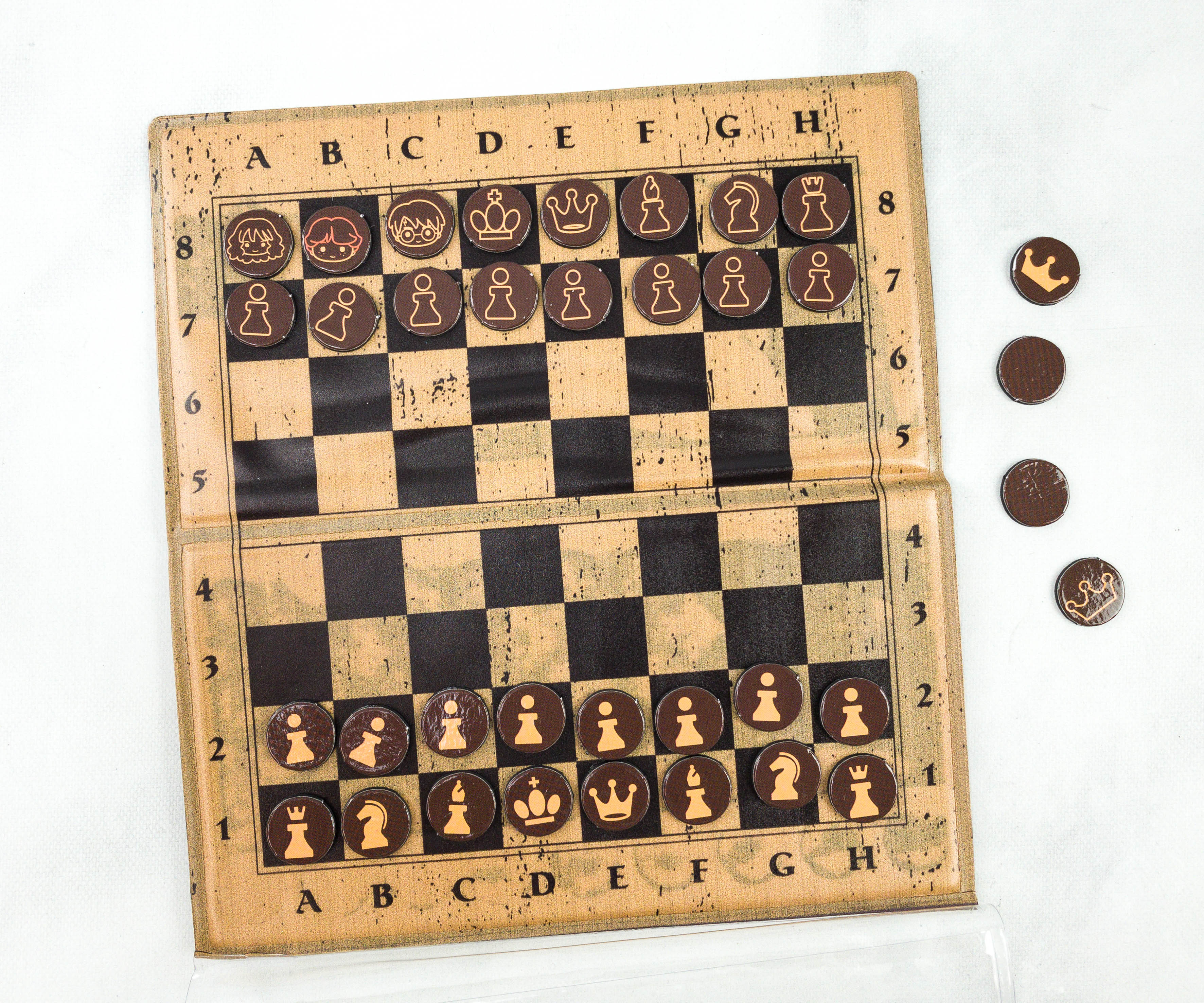 It's time to play the game and see who's the best chess player in the house!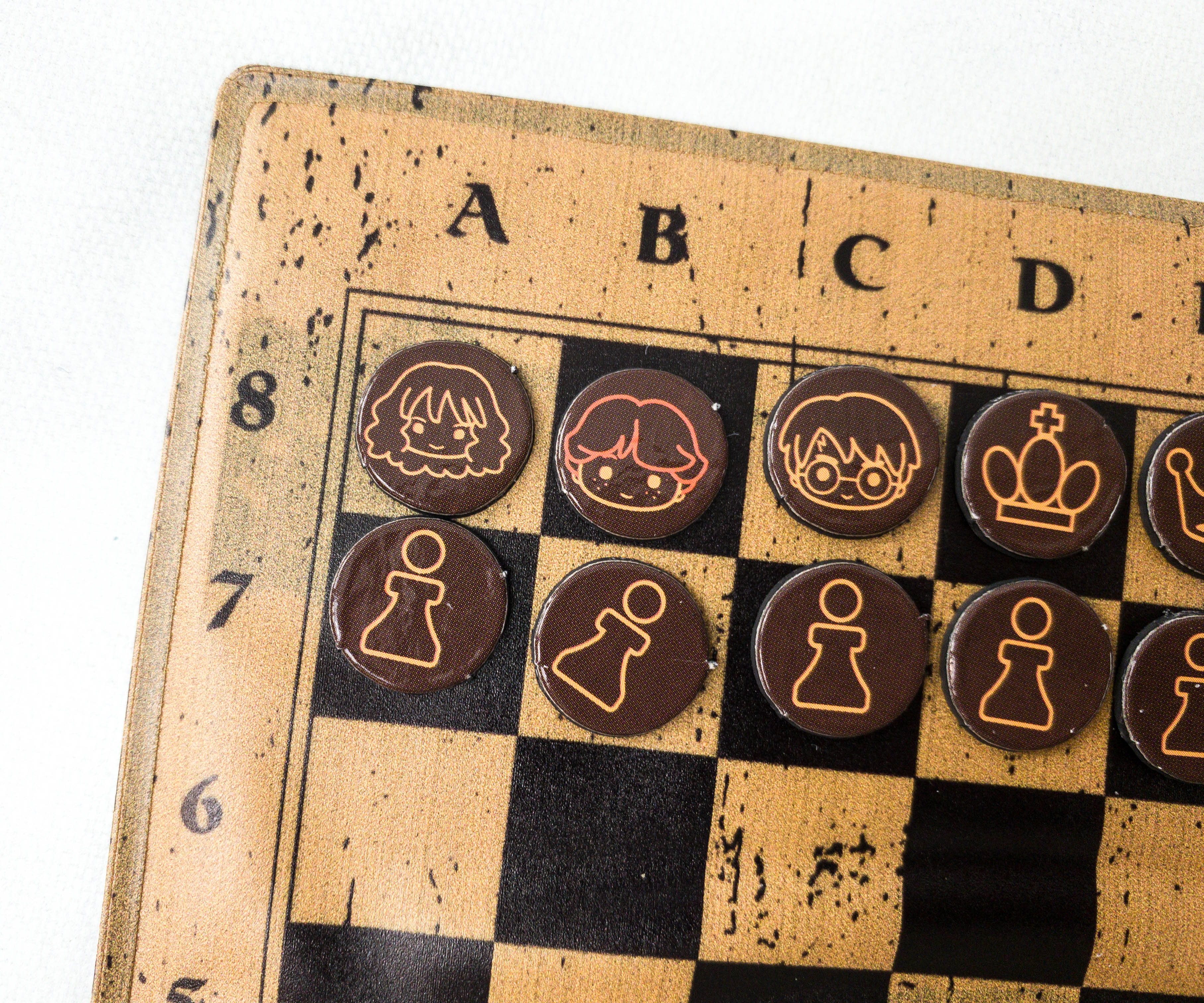 Ron, Harry, and Hermione are also featured on this set. They have their images placed on some of the pieces.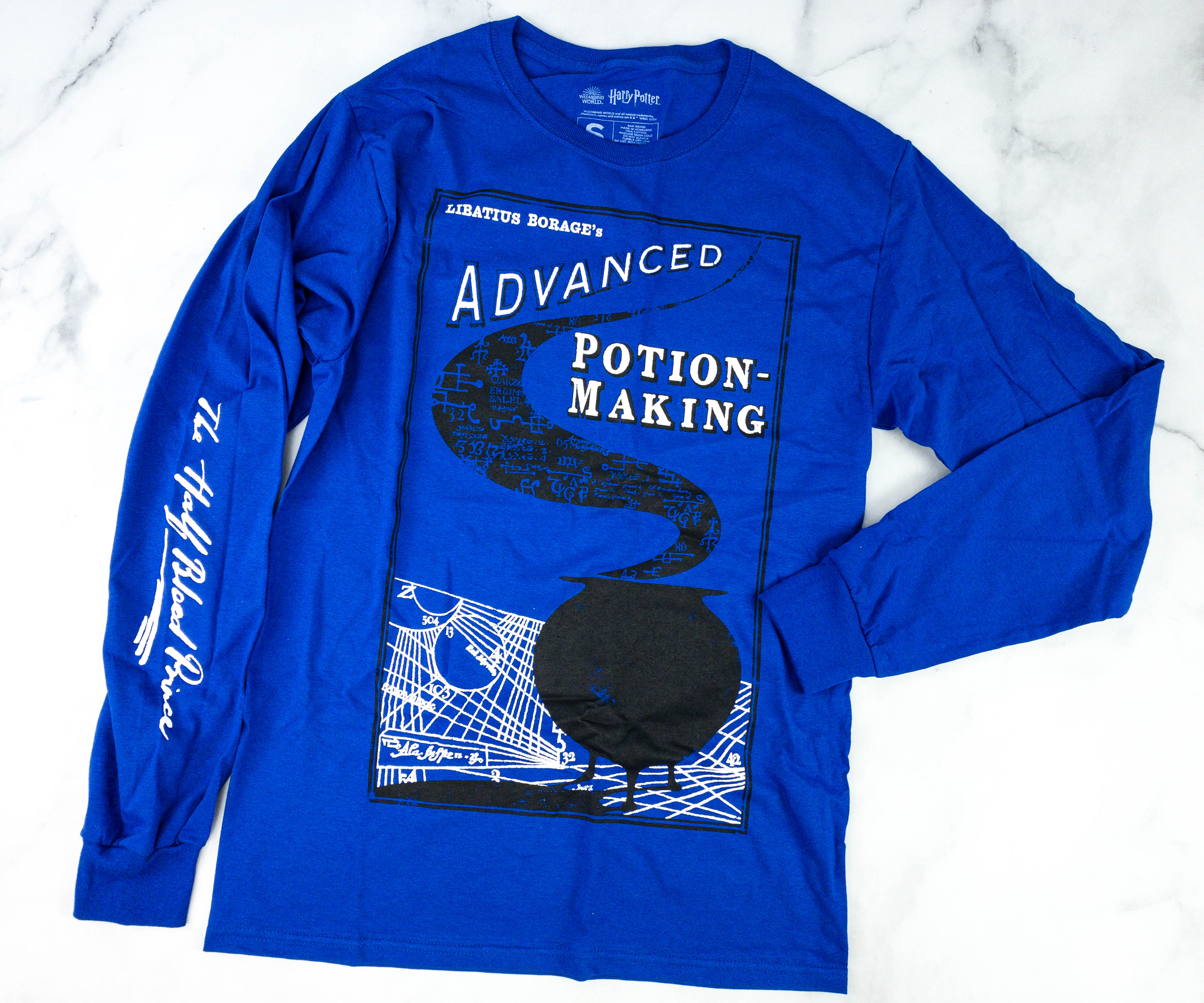 Half-Blood Prince Longsleeve Shirt. Finally, something to use when the temperature gets cold! I received a Half-blood Prince-inspired long sleeve and I love it. It's very comfortable and I like its bright blue color.
The print reminds me of when Harry Potter had no clue in the beginning that the book he was using belonged to Severus Snape. It had notes and answers on most of the activities. There are even tips and advice that gave Harry an edge on the subject!
One of the sleeves has The Half Blood Prince print in white.
Wizarding World box had a great selection of merchandise for Potterheads this month! I'm happy to receive licensed items, and my favorite is definitely the spinner coin keychain. It's one of the most unique Wizarding World keychains I've ever received. The Half-Blood Prince long-sleeved tee is also great! The print is of high-quality and I love the bookish design. I may not like Death Eaters but the pillow is undoubtedly a high-quality item as well. Once again, the theme and the contents reminded me of great moments in the Harry Potter movies and books! This is really a good box for Harry Potter fans, especially for the collectors!
What do you think of this month's Wizarding World box?