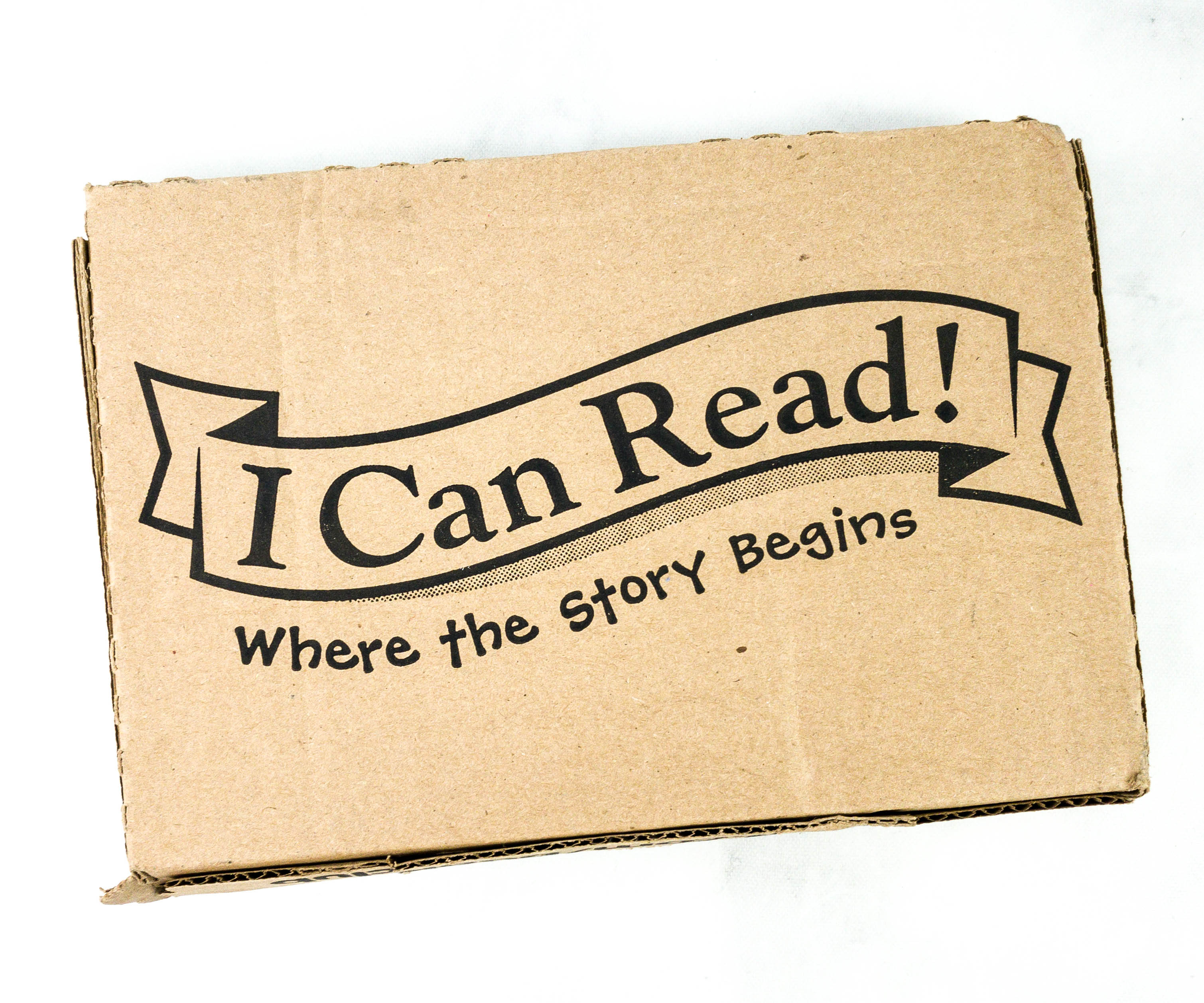 I Can Read! Book Club is a monthly subscription that sends new beginner-friendly books! Your welcome shipment will include 2 FREE books, each a $4.99 retail value, for only $1 shipping and handling. Then, each month, they will send 5 paperback books right at your doorstep for $19.95, plus $4.99 shipping to the U.S., Puerto Rico, and APO address.
DEAL: Get 2 Books FREE! Deal applies automatically, just VISIT AND SUBSCRIBE. Just pay $1 shipping!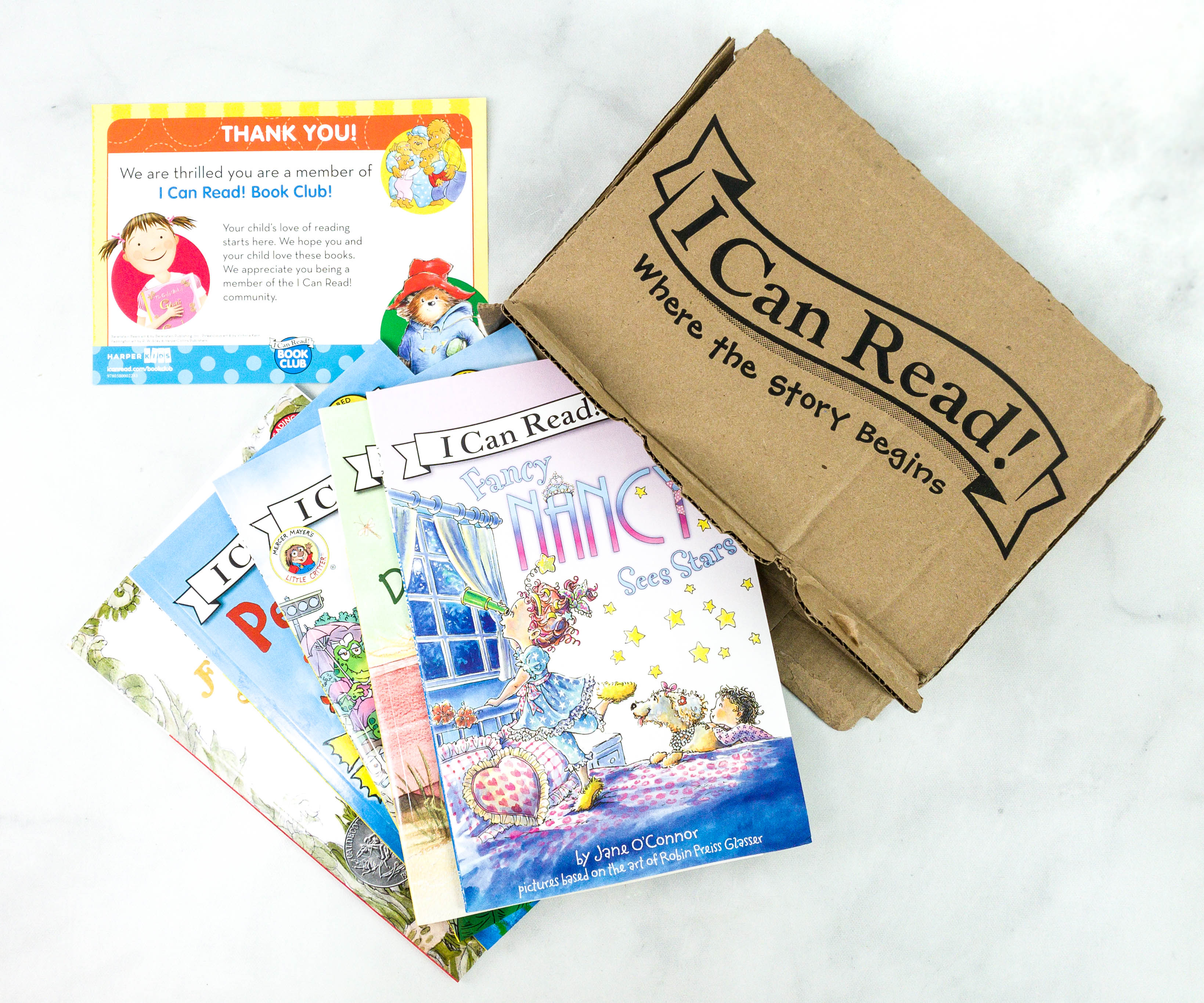 The books look nice!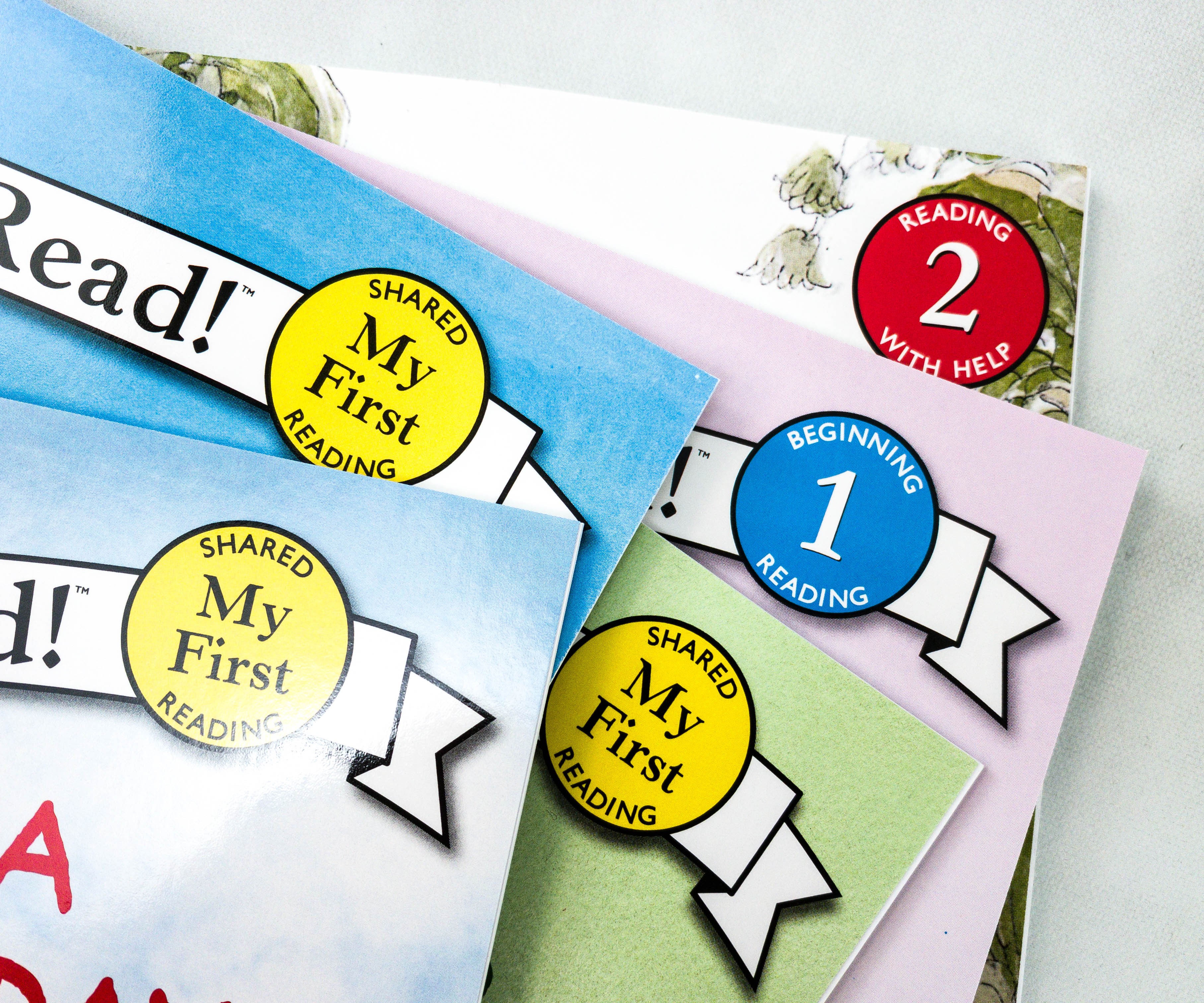 Expect kid-friendly books featuring some of the most beloved characters in the history of children's literature, many of which are also created by renowned authors and illustrators. All these full-color stories are aimed to help children to develop their essential reading skills. Also, the books are organized and are color-coded depending on the level. There are 6 categories:
My Very First: Introduction to Reading – Basic features of print and reading, short and simple sentences, and full-color stories for children at the very first stages of learning to read.
My First Shared Reading – Basic language, word repetition, and whimsical illustrations, ideal for sharing with your emergent reader.
Level 1: Beginning Reading – Short sentences, familiar words, and simple concepts for children eager to read on their own.
Level 2: Reading with Help – Engaging stories, longer sentences, and language play for developing readers who still need some help.
Level 3: Reading Alone – Complex plots, challenging vocabulary, and high-interest topics for the independent reader.
Level 4: Advanced Reading – Short paragraphs, chapters, and exciting themes for the perfect bridge to chapter books.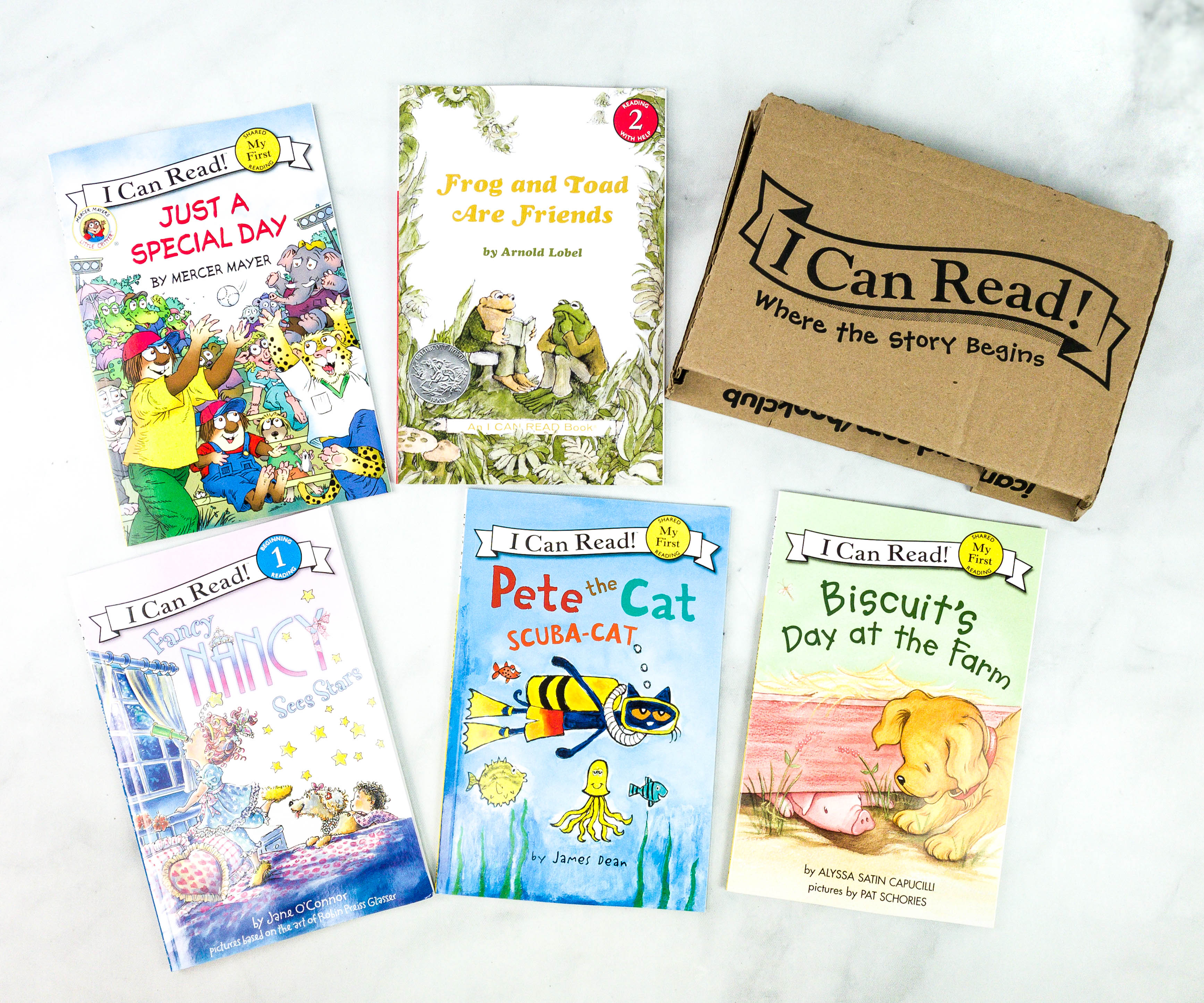 Everything in my box!
There is an included thank you card from I Can Read! Book Club.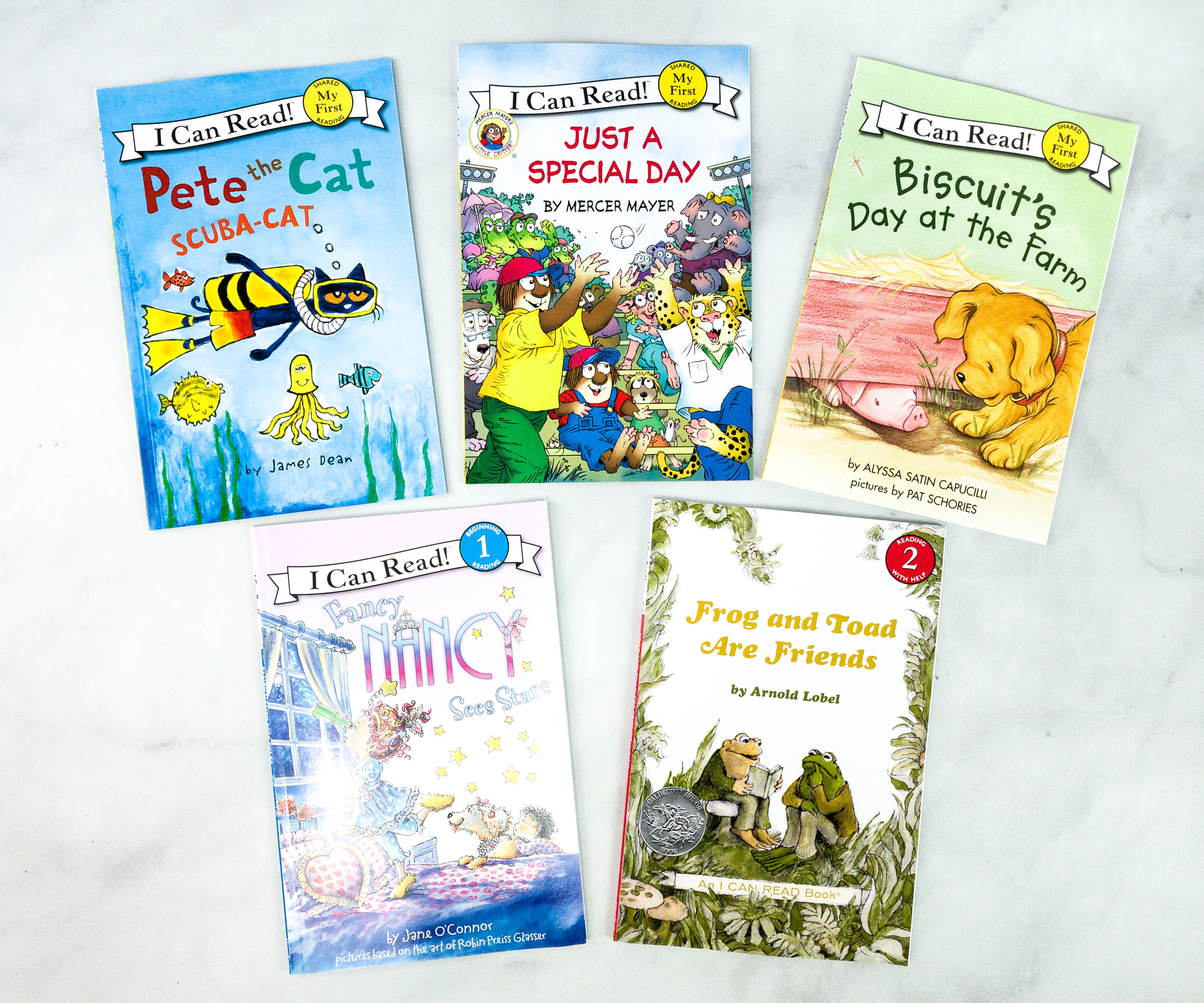 Here are all the books in the box this month.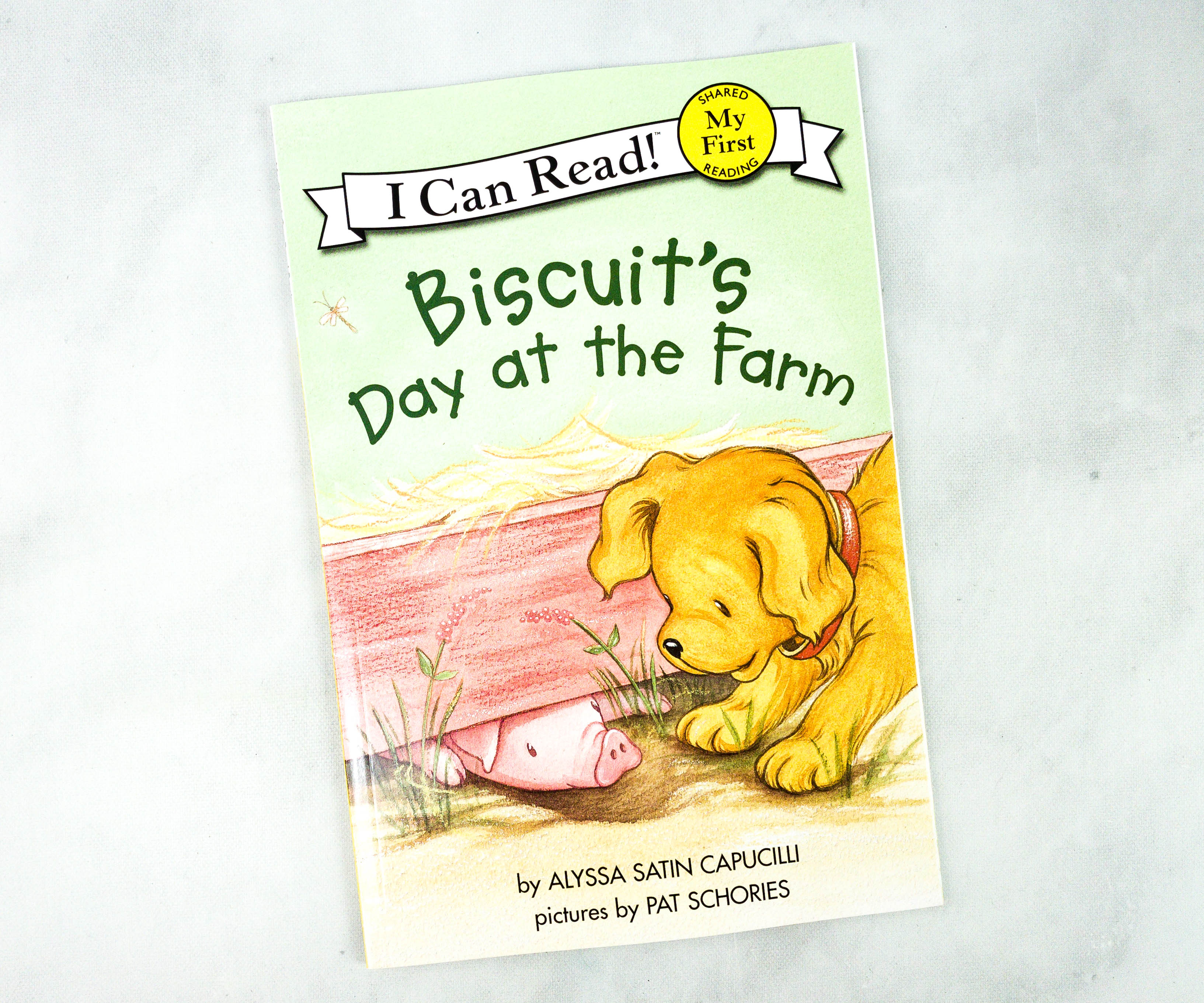 Biscuit's Day At The Farm by Alyssa Satin Capucilli ($8.71)
For fans of Clifford and Spot, welcome everybody's favorite little yellow puppy, Biscuit, in an I Can Read adventure!

Woof, woof! Come along, Biscuit!

Join Biscuit at the farm. Biscuit is going to help out on the farm today and can't wait to feed all of the farm animals. He makes friends with the hens, the geese, and even an eager little piglet who wants to follow him everywhere!

Biscuit's Day at the Farm, a My First I Can Read book, is carefully crafted using basic language, word repetition, sight words, and sweet illustrations—which means it's perfect for shared reading with emergent readers.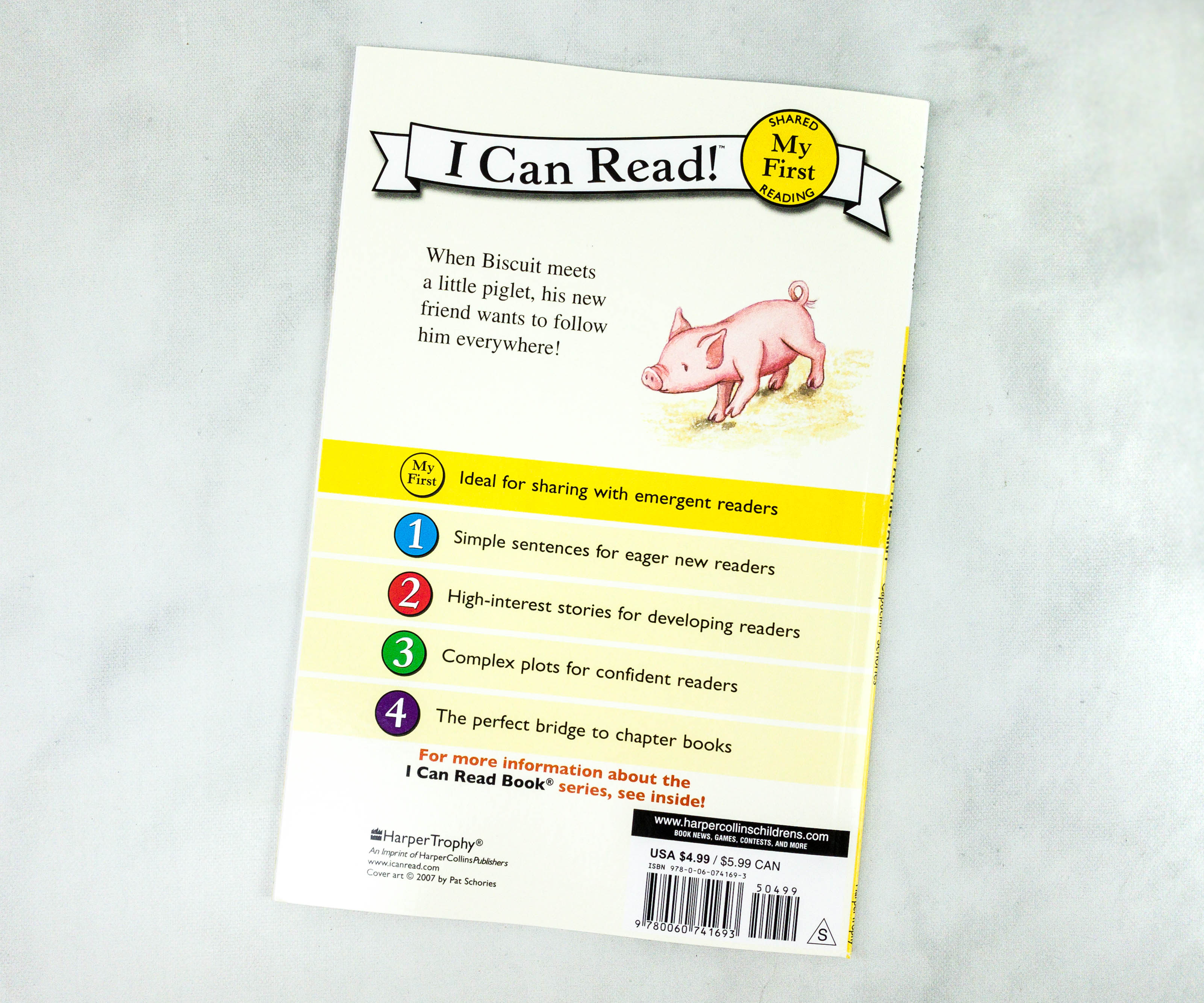 This book is a "My First", which is ideal for sharing with emergent readers.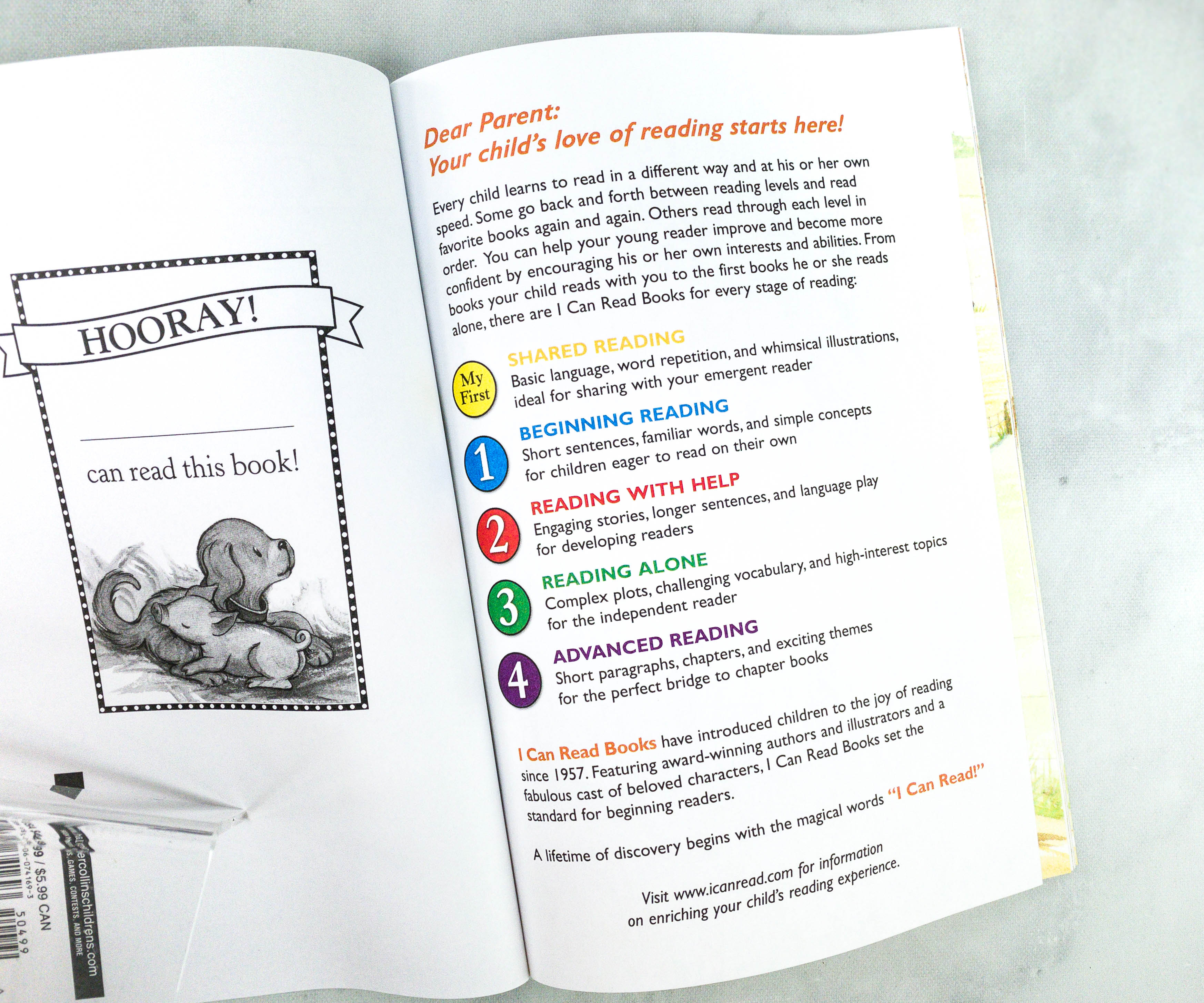 Inside, you can personalize your book with the provided label box. It also explains more about each book level through an included note for the parents.
Biscuit is a recurring character in I Can Read books, so my kids are already familiar with this cute dog. In this book, Biscuit visits the farm and meets different farm animals!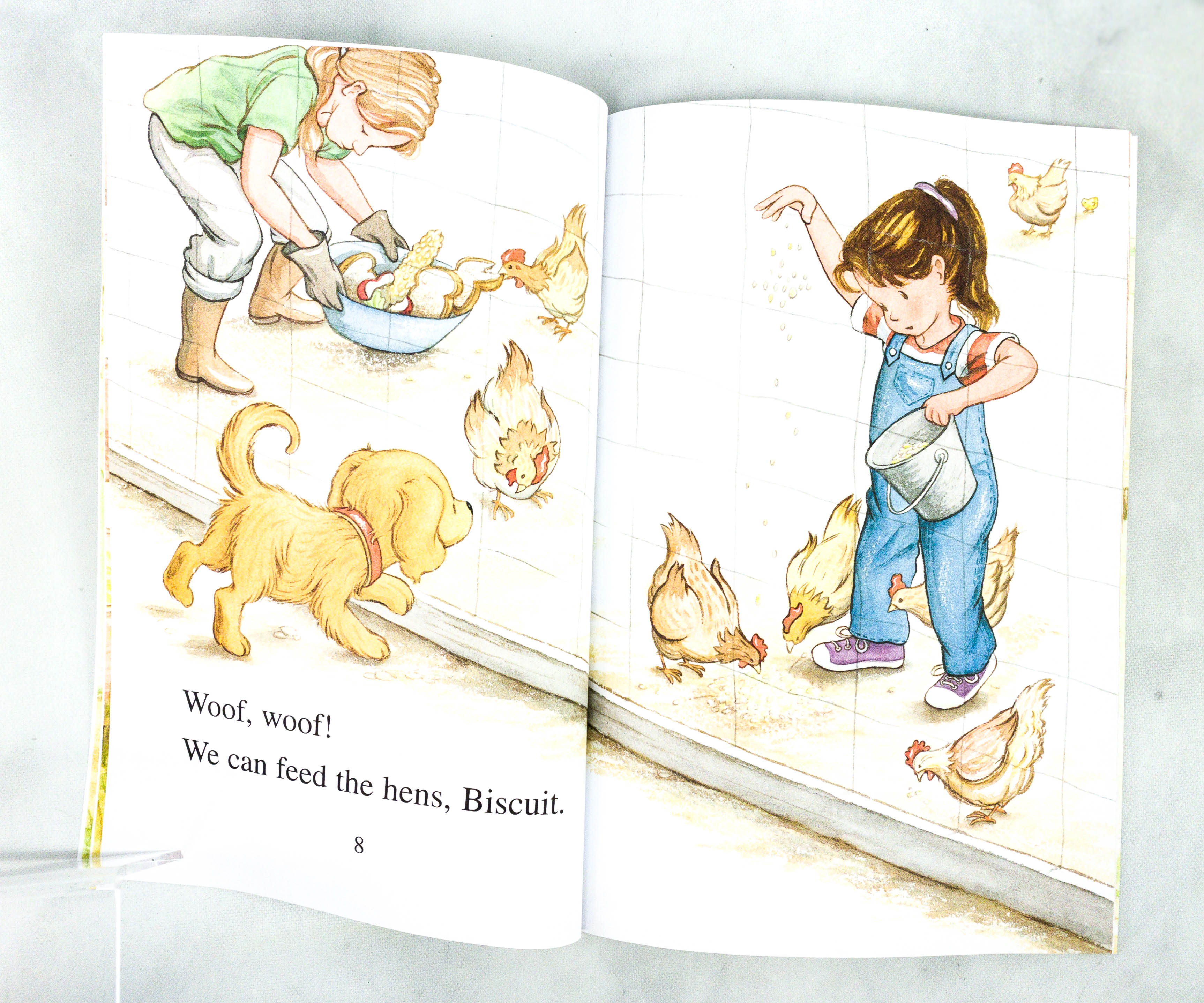 Like the previous books about Biscuit that we've received, this one has cute and colorful illustrations that easily capture the kids' attention. The text is also simple and easy to pronounce!
Pete The Cat Scuba-Cat by James Dean ($5.68)
New York Times bestselling author and artist James Dean brings Pete the Cat's world to life under the sea in this new I Can Read book.

Pete the Cat is going scuba diving! Before he hits the water, Captain Joe tells him about all the sea creatures he can encounter, and Pete is super excited to see a seahorse. But when he is suited up and swimming around, he has to search high and low to find the little guy. In this aquatic adventure, Pete makes a new friend and gets a big surprise!

Pete the Cat: Scuba-Cat is a My First I Can Read Book, which means it's perfect for shared reading with a child. New readers will love the easy-to-read format and groovy illustrations in Pete the Cat's first I Can Read underwater journey!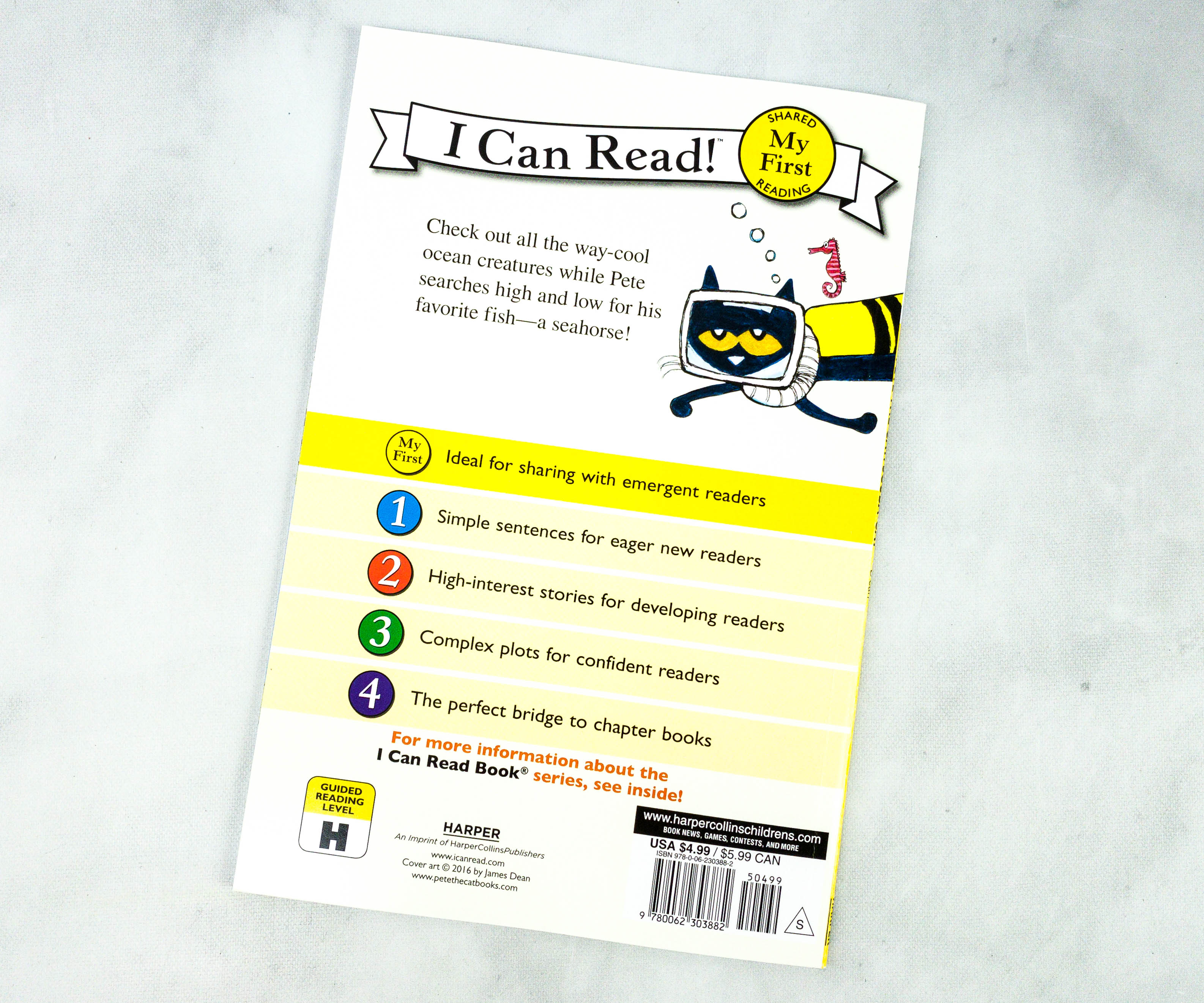 Here's another book ideal for emergent readers and this time, it's about a cat named Pete who went scuba diving!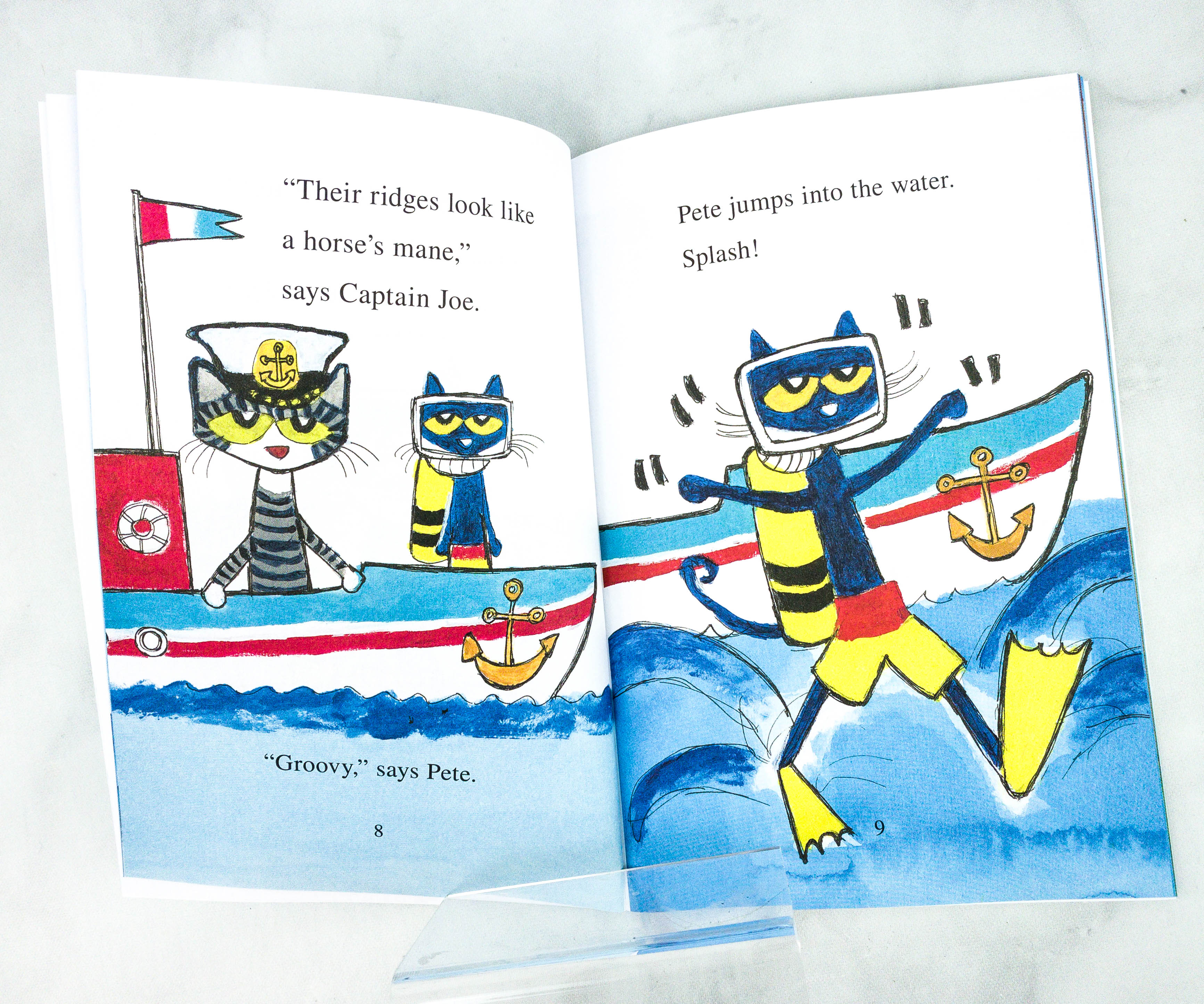 There are dialogues in this book, and what's great is that the kids can take turns in reading them!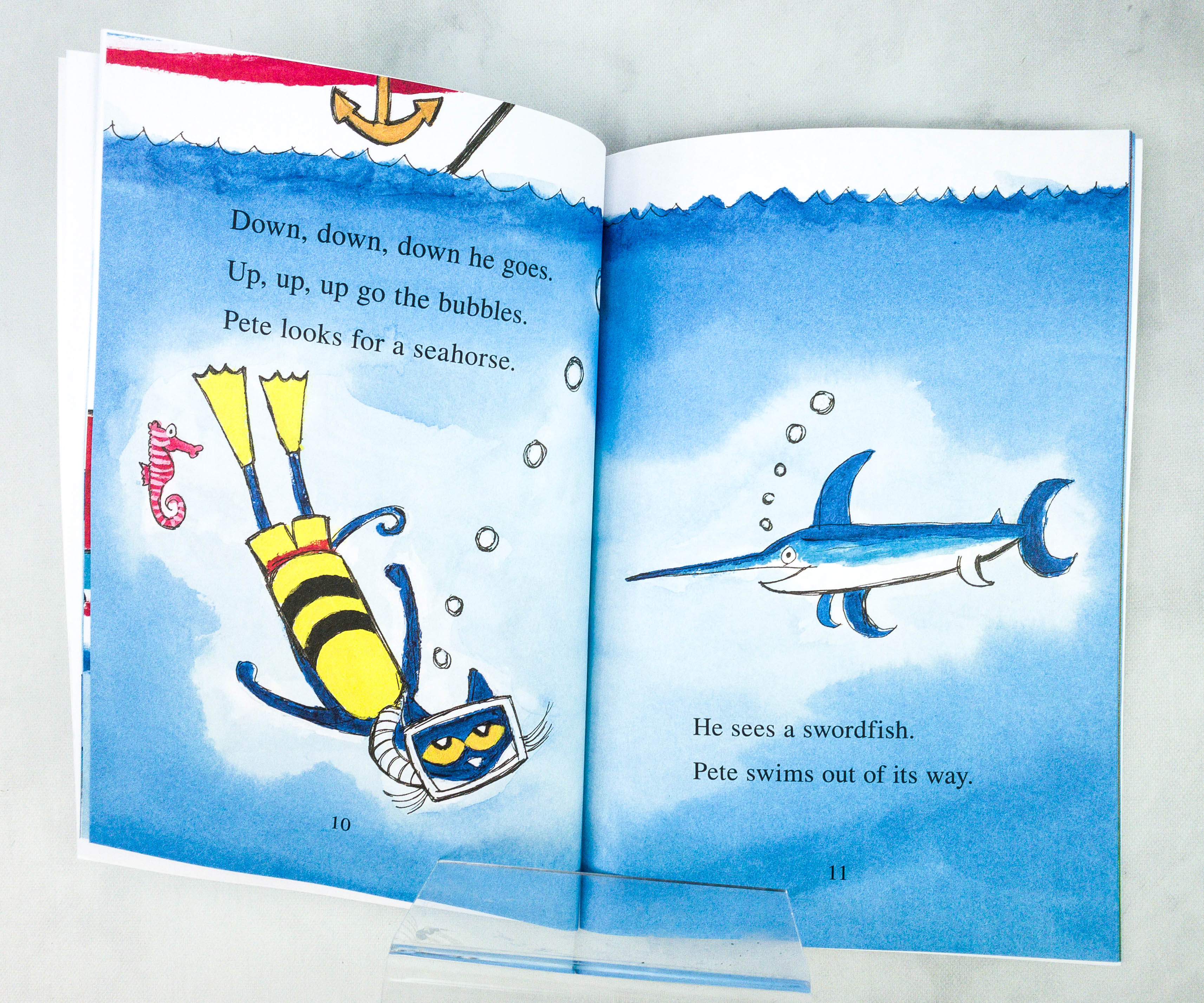 Of course, the illustrations were also fun and captivating. There are also various underwater creatures featured in the book, like this swordfish, which made it more exciting for my kids!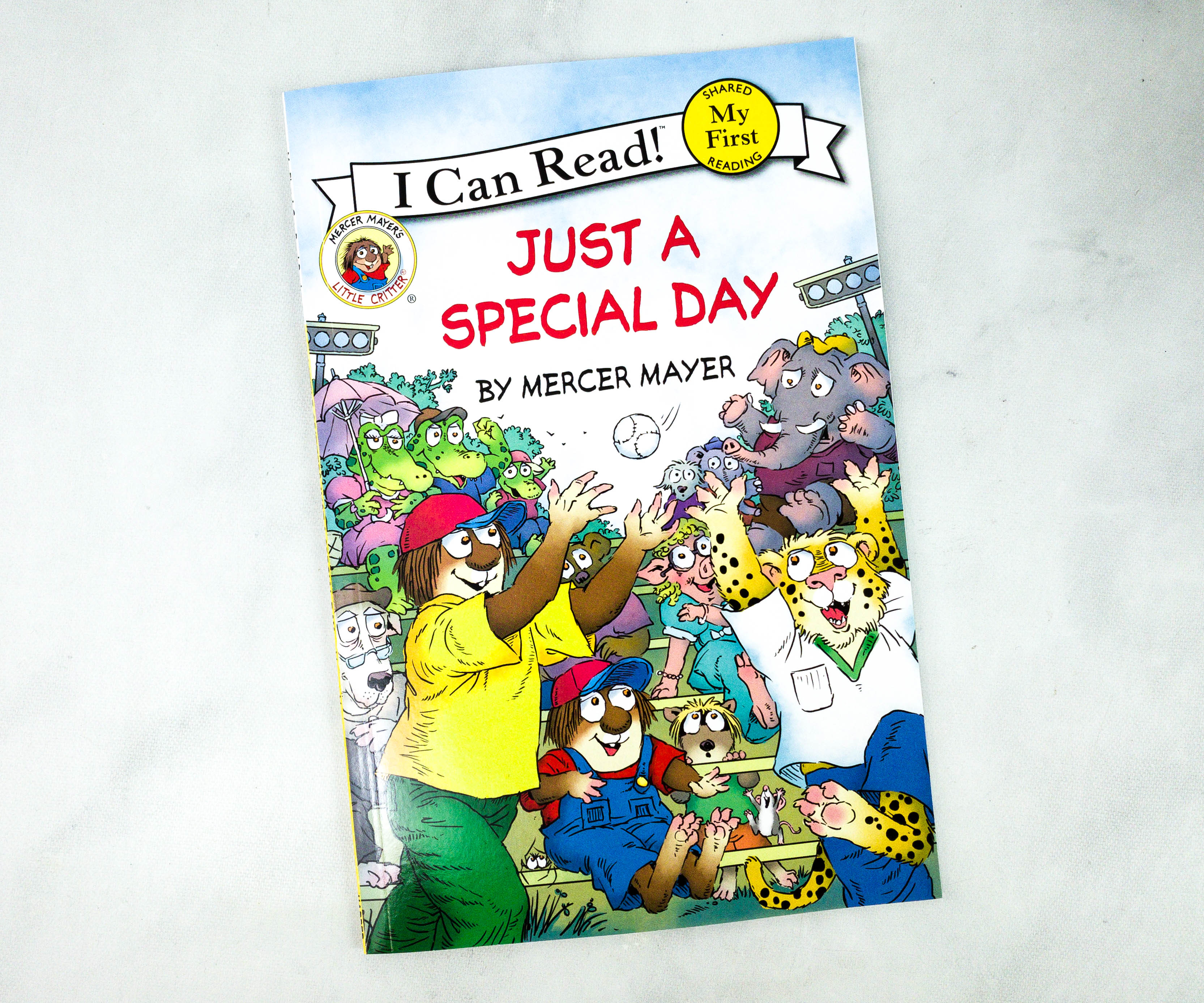 Just A Special Day by Mercer Mayer ($13.88)
Join Mercer Mayer's classic and loveable character, Little Critter®, as he sets out on a new adventure in this brand-new My First I Can Read storybook! When Mom and Little Sister go to town, Dad treats Little Critter to a special day. Together they ride bikes, play football, and catch a baseball game. Little Critter even has a special surprise for Dad when they get home! With fun illustrations and simple text, Mercer Mayer's Little Critter stories are perfect for developing readers.

Little Critter: Just A Special Day is a My First I Can Read book, which means it's perfect for shared reading with a child.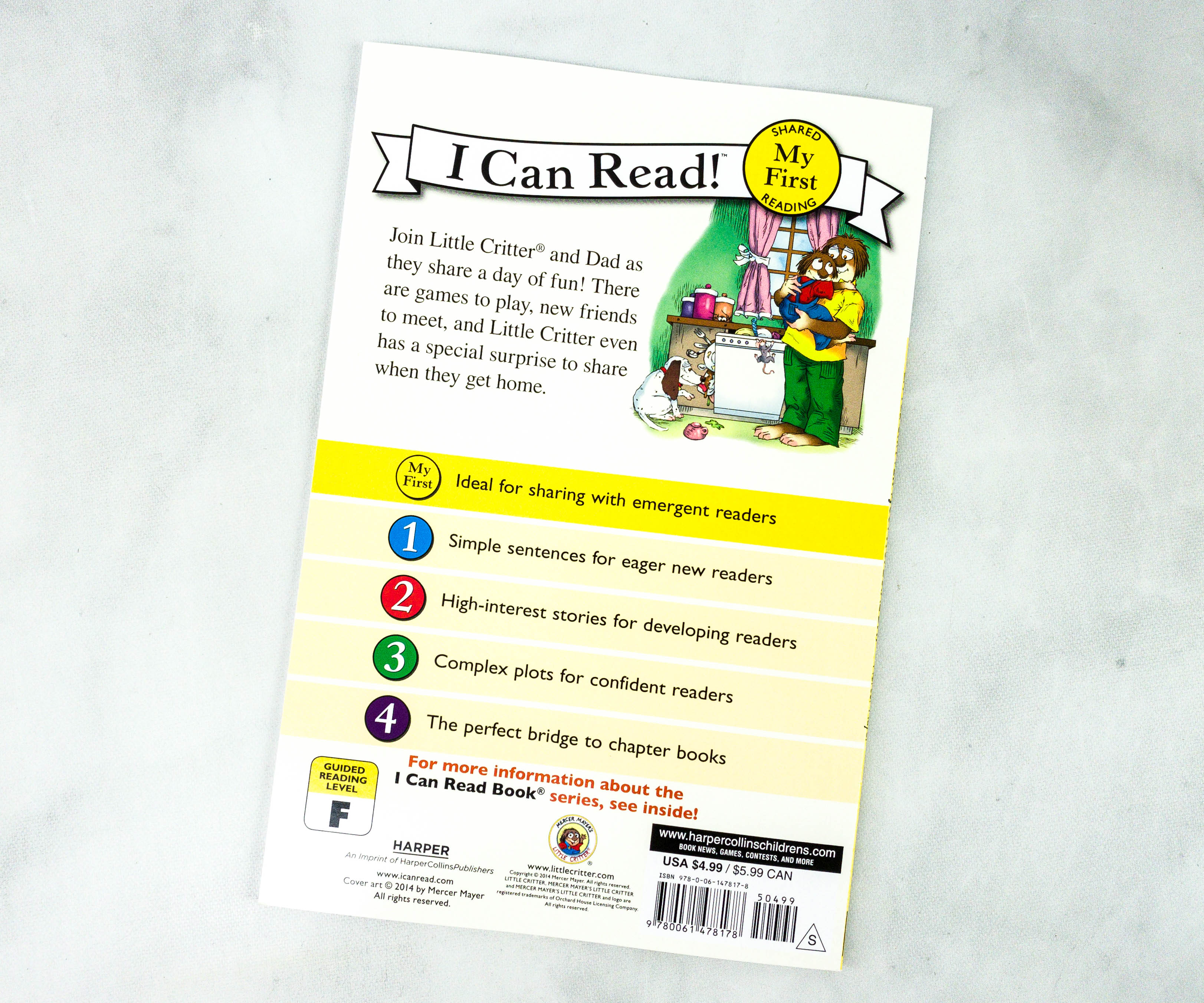 This is one of the newest books for the My First category. It's about Little Critter and his dad!
This book features well-detailed illustrations and my kids can't help but admire it!
Just like the other books for emerging readers, they kept the text simple and easy to understand.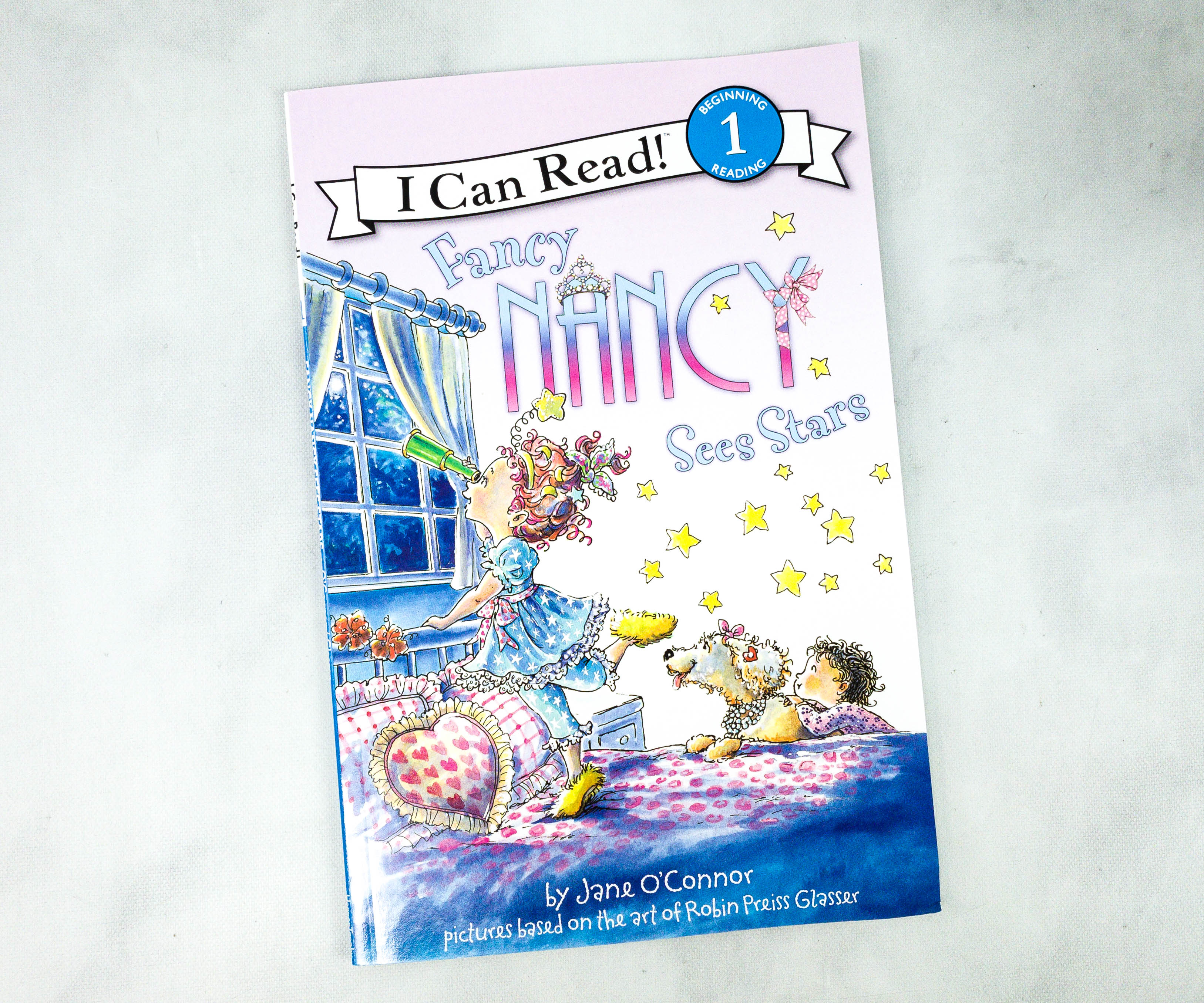 Fancy Nancy Sees Stars by Jane O'Connor ($9.99)
Celebrating the 60th Anniversary of I Can Read!

Nancy can hardly wait for her class visit to the planetarium in this Fancy Nancy story from the beloved New York Times bestselling author-illustrator team Jane O'Connor and Robin Preiss Glasser.

Nancy absolutely adores stars. She loves how they sparkle in the sky, and she can even name the constellations. When she finds out her class will visit the planetarium she is ecstatic—that's a fancy word for excited. But when it starts to rain Nancy is afraid she might not be able to see the stars. Will the rain keep Nancy from watching stars sparkle?

Featuring the original Fancy Nancy ICR story in a special paper-over-board edition commemorating the 60th anniversary of I Can Read books, with eight pages of bonus material on the history of I Can Read.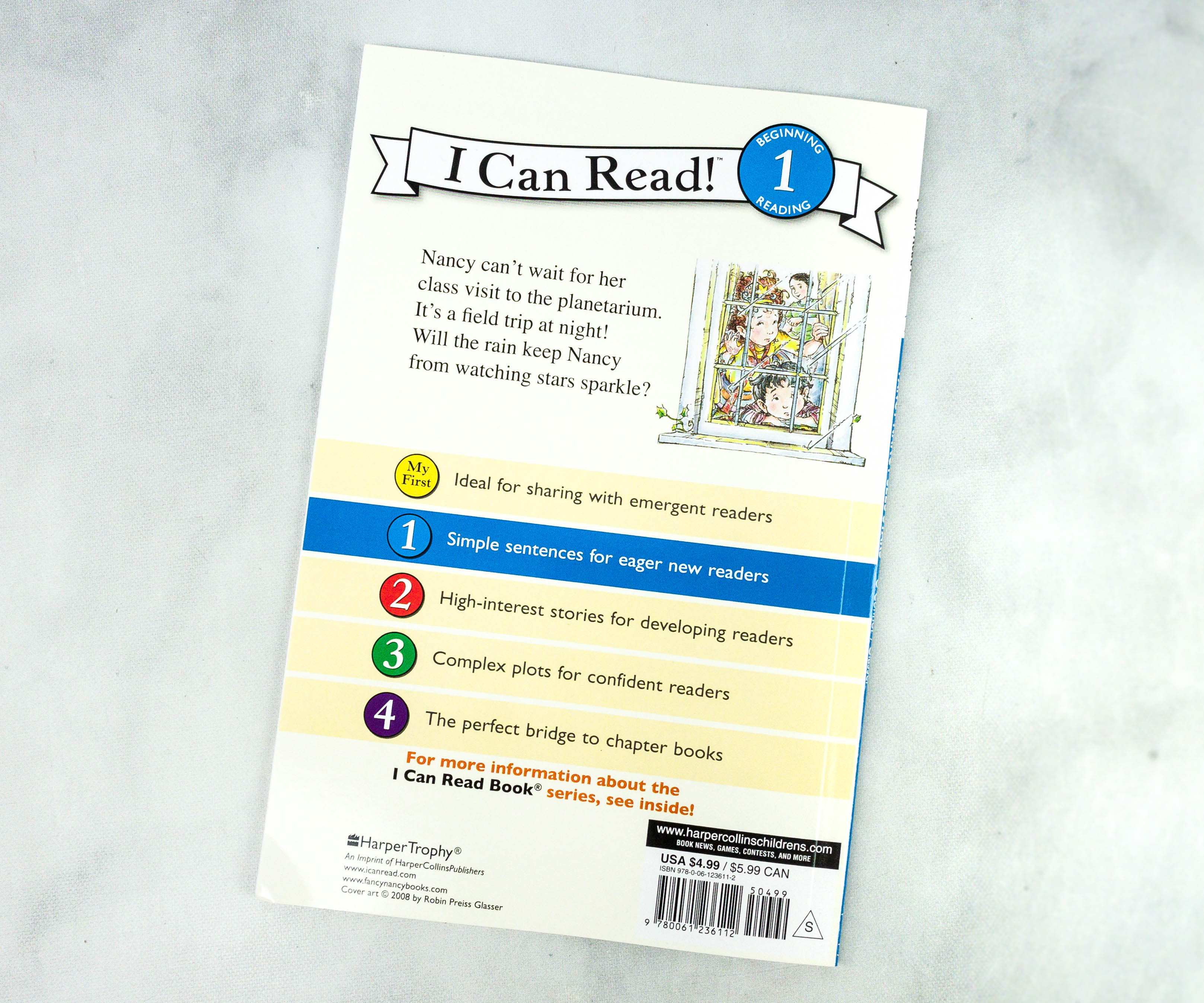 this one falls under category 1 for Beginning Reading. It still has simple sentences for eager new readers.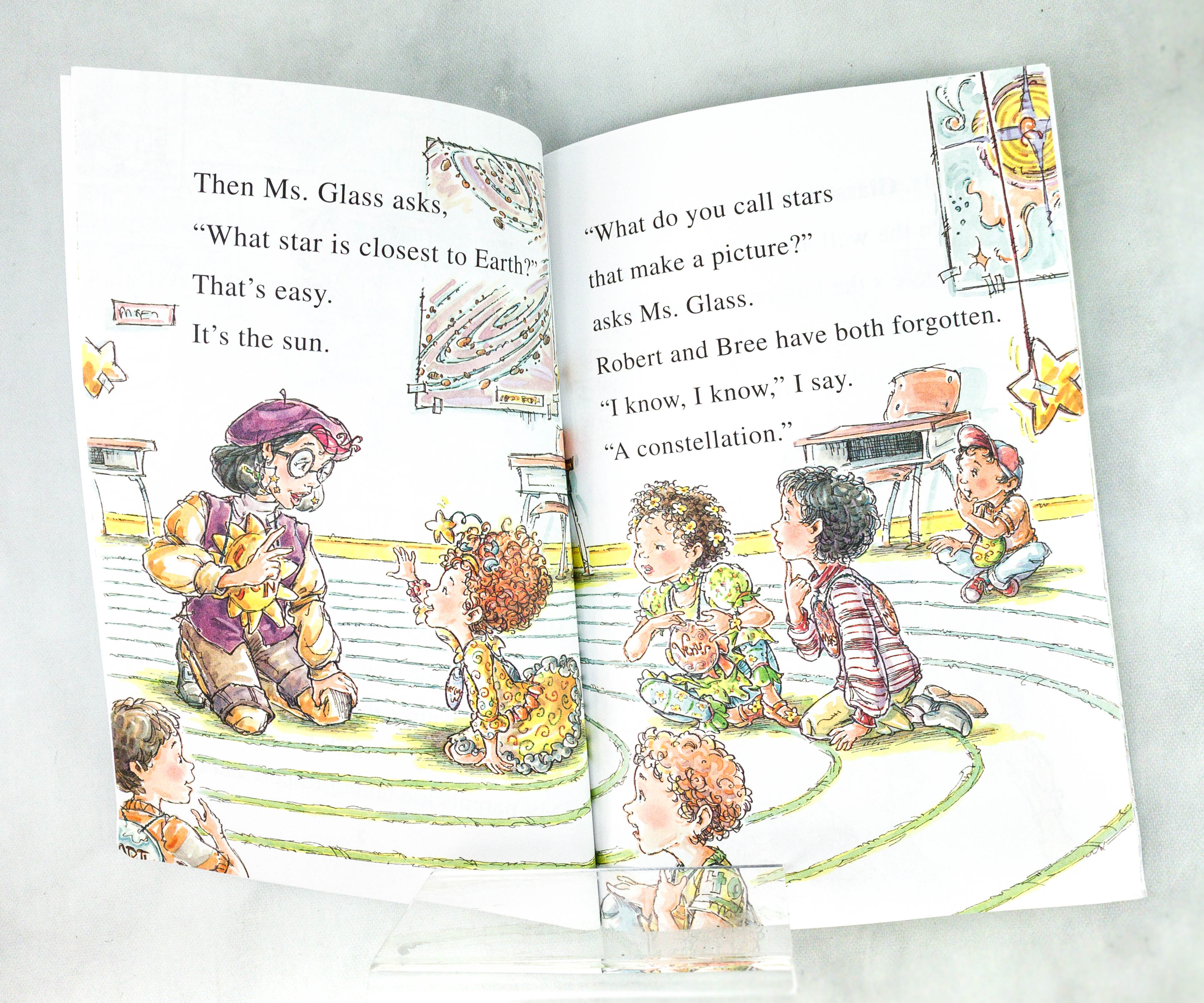 The story is easy to follow and they kept the dialogues simple.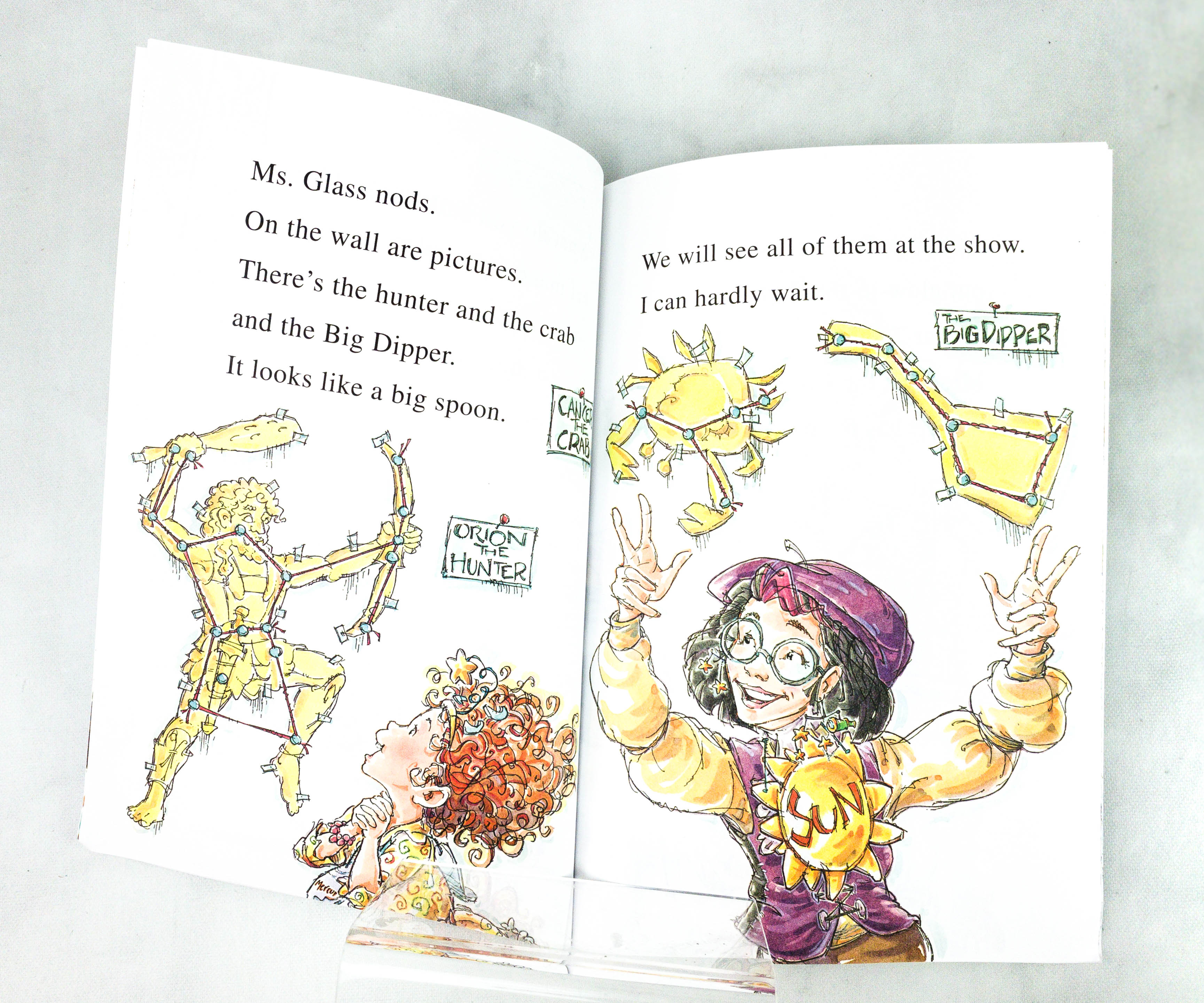 This book is also great for reading aloud. As for the watercolor illustrations, they are beautiful and definitely one of the best we've seen from this subscription!
Frog And Toad Are Friends by Arnold Lobel ($16.99)
This beautiful commemorative picture book edition of the Caldecott Honor title Frog and Toad Are Friends is the perfect way to celebrate Frog and Toad's 50th anniversary!

This handsome edition features matte paper, remastered artwork, and a green ribbon book marker. It makes a lovely gift for collectors, fans of children's literature, and anyone and everyone who loves Frog and Toad!

First published in 1970, Frog and Toad Are Friends was the first of the four beloved Frog and Toad books. This special edition contains all of the original stories—from the story about going swimming, to finding lost buttons!

This lovely volume also includes seven pages of rarely seen bonus material, including archival photographs, sketches, pages from the original book dummy, the manuscript of the first story "Spring" (written in Lobel's cursive on lined notebook paper!), plus a biography of Arnold Lobel and how he was inspired to write the Frog and Toad stories.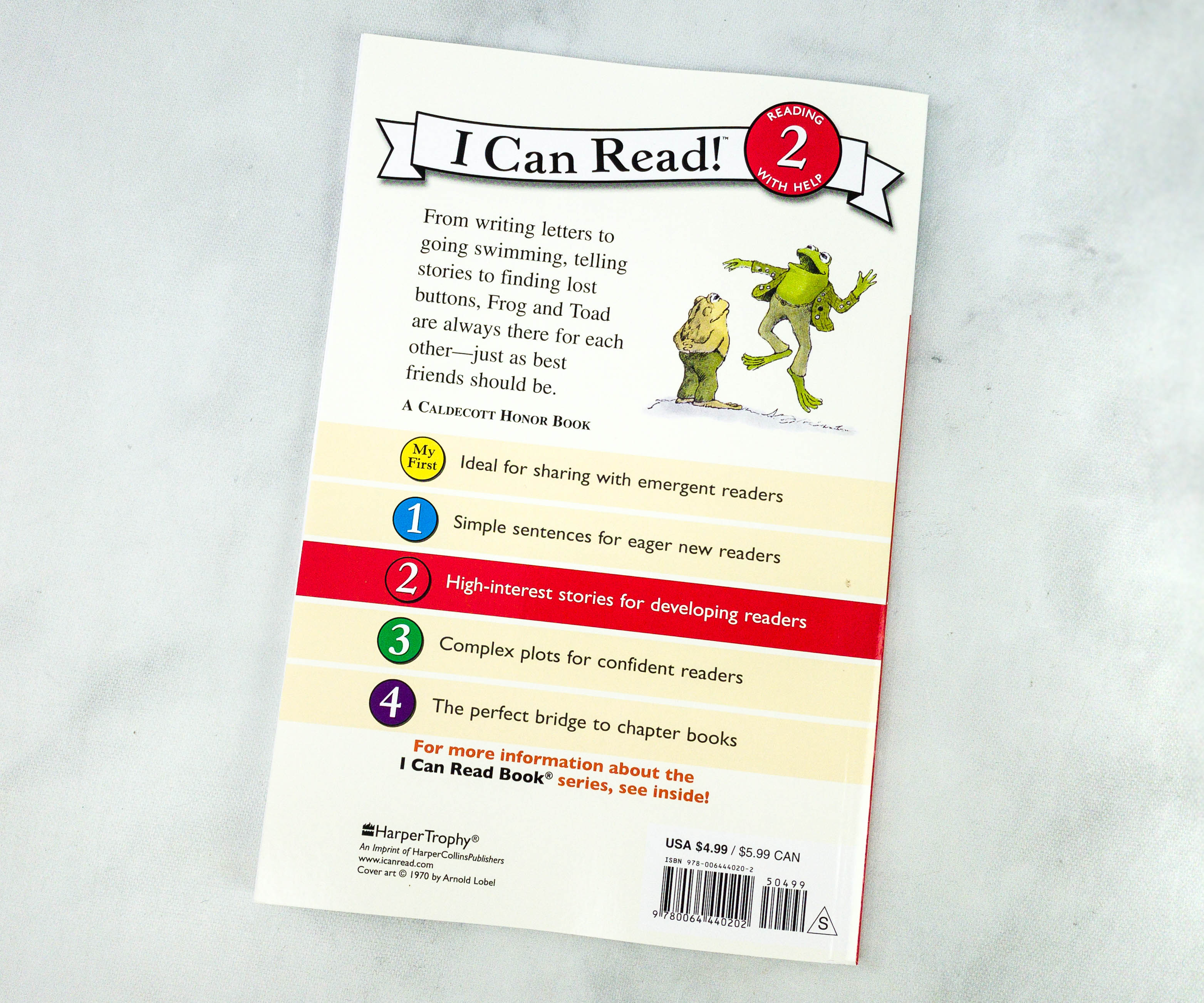 This book is for Level 2, which is the Reading with Help category. It's ideal for developing readers who still need some help.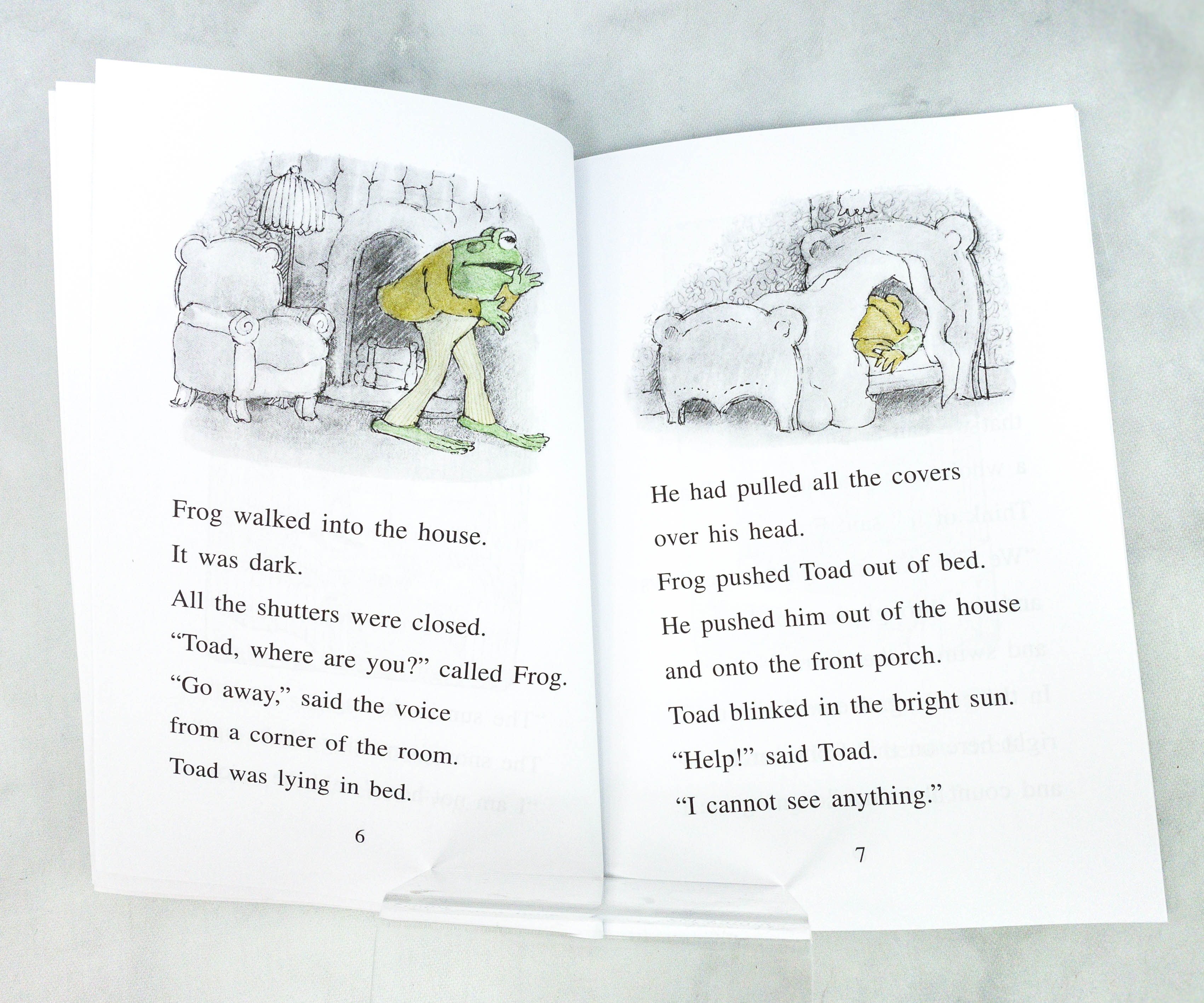 The story is about a frog and a toad and their adventures. It includes some word play, to make reading more fun for kids!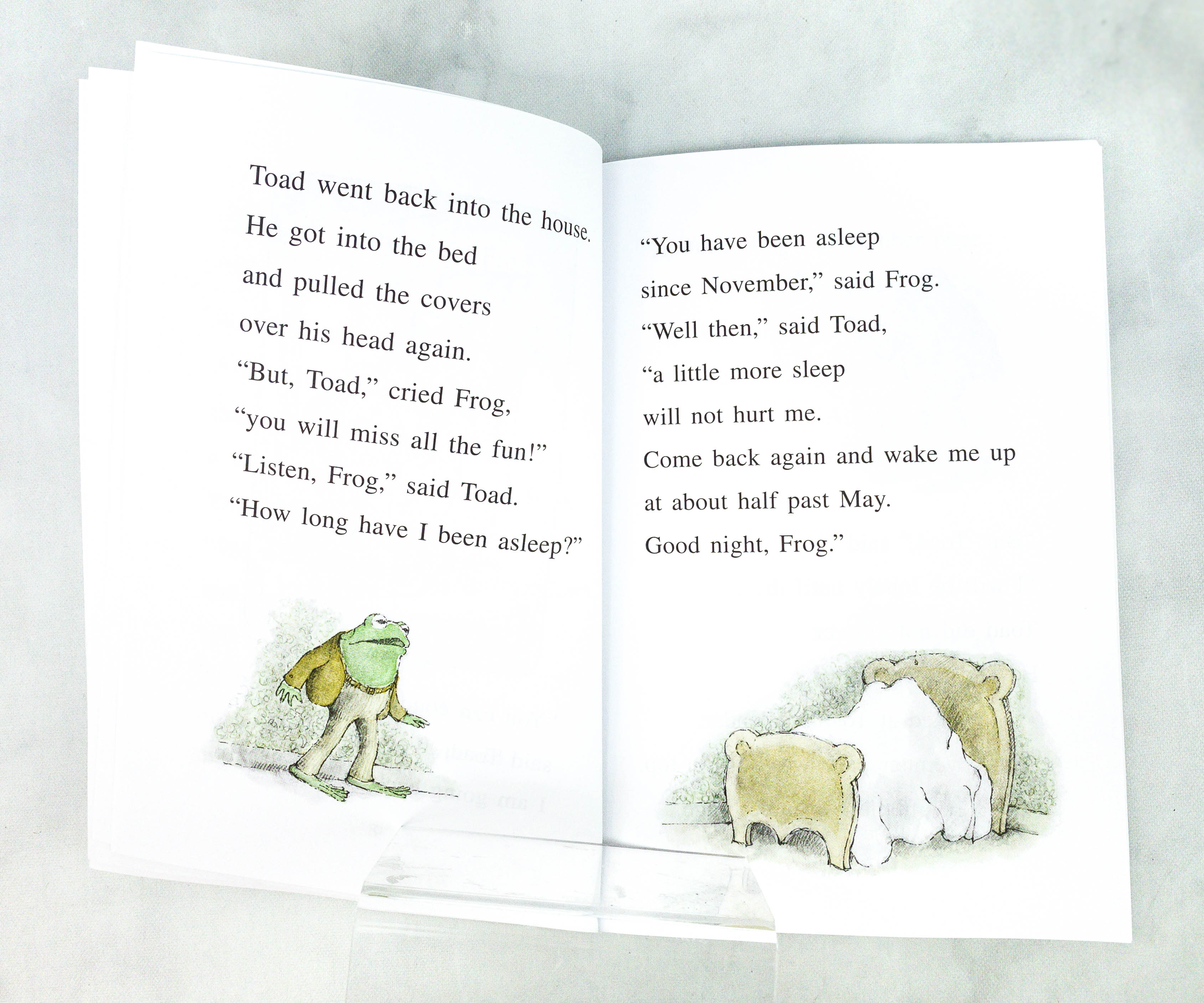 This book has longer sentences compared to the other books in this box, but the words are still simple. Also, it has fewer and smaller illustrations.
I Can Read! Book Club is a good way to discover new books suited for your child's current reading level. My kids loved all the books in this month's box, especially the one about a dog visiting the farm and the one about a cat who went scuba diving. The texts in these books are easy to understand and to follow, plus they're really engaging. As a child's reading level progresses, the books contain fewer illustrations and more text, like what we've seen in the book about the toad and the frog. Still, they kept it fun by using wordplay on the text! Overall, it's a good subscription to encourage kids to read, especially if you have an emerging reader at home!
What do you think of this month's box?