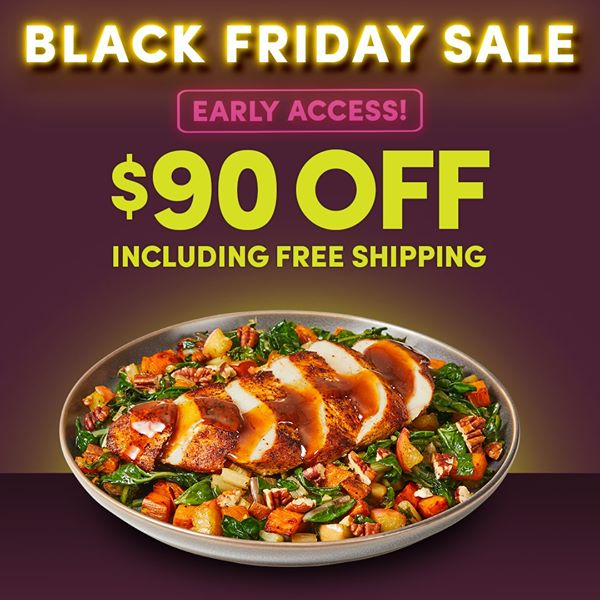 Green Chef has a Black Friday sale that starts NOW – Hello Subscription has Early Access!
$40 Off + Free Shipping on your 1st box + $20 off your 2nd and $10 off your 3rd & 4th & 5th box – that's $90 savings! Use this link to subscribe, no coupon needed.
Green Chef is the first USDA-certified meal kit company and serves more organic ingredients than any other company in the industry. Green Chef has become known for being able to deliver on the speciality meal plans that customers are seeking; whether it's paleo, vegan or gluten-free, Green Chef is the service for those with discerning lifestyles.
See our Green Chef reviews to see the meals we've cooked!
Here's more details on the deal:
3 meals per week for 2 people on the Balanced Living or Plant Powered Plans will be $5.32 per serving. Keto & Carb-Conscious are just $1 more per serving for your first box!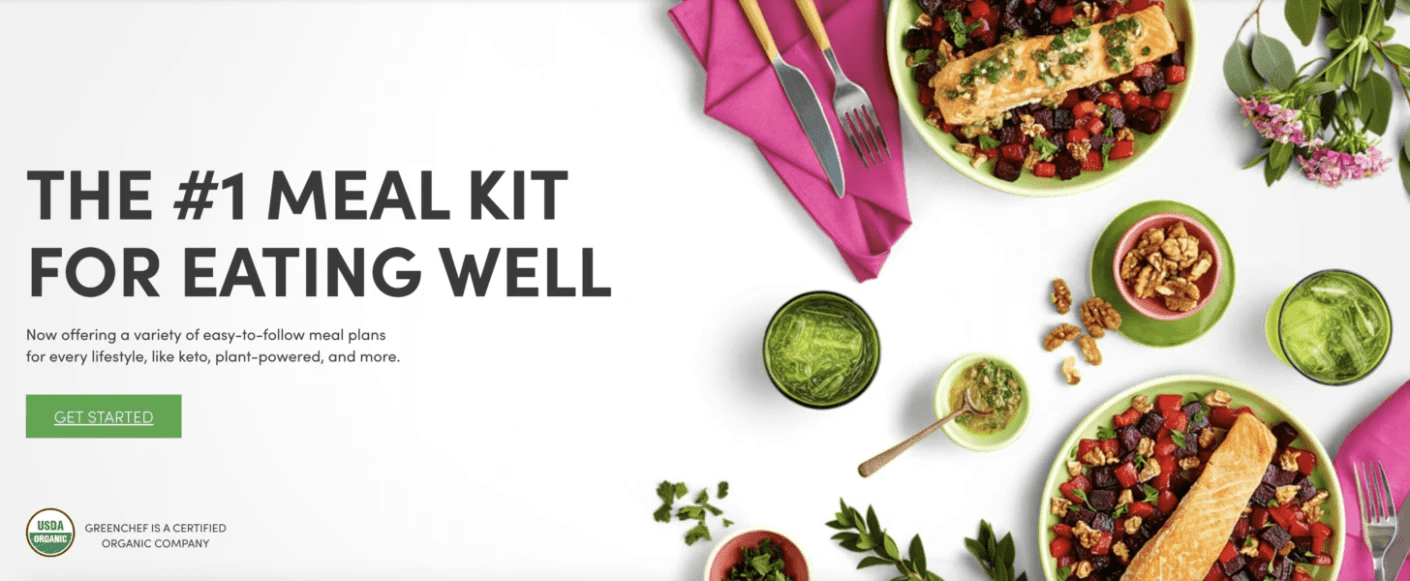 KETO – starting at $12.99/ serving Low-carb, gluten-free fuel. Meat & seafood mains + veggie sides
PALEO – starting at $12.99 / serving Gluten, grain, dairy, and soy free. Organic, sustainably-sourced ingredients
BALANCED LIVING – starting at $11.99 / serving Diverse, customizable meals. Meat, seafood & vegetarian dishes
PLANT-POWERED – starting at $11.99 / serving Vegetarian and vegan dishes. Endless vegetable variety
FAMILY PLAN – starting at $10.99 / serving This menu offers meat, seafood, and veggie options that families will love. Meat, seafood, and veggie options are available too!
T&Cs: Offer only valid for new customers with an auto-renewing subscription purchase. "$90 off" is based on a total discount applied over a 5-week period. Save approx. $31.01 on your 1st box, $20 on your 2nd box, $10 on your 3rd, 4th and 5th boxes including free shipping on your 1st box. A shipping fee of approx. $8.99 shall apply on all deliveries thereafter. Offer only valid towards meal plan purchase, does not apply to gift cards, premiums, meal up-grades, add-ons, taxes, or shipping fees. Offer may not be combined with any other promotion. Offer has no cash value. Void where prohibited. Green Chef has the right to end or modify any offer at any time. Additional restrictions may apply, see GreenChef.com/terms for more details