The 2019 GlossyBox US Advent Calendar is a 25-day beauty advent calendar full of fun beauty surprises. It's available for subscribers for just $89, and also available for non-subscribers for $99!
Can you resist opening it all at once?!
NOTE: We're reviewing every single item in the advent calendar. Lots of spoilers ahead!
DEALS:
Grab your first GLOSSYBOX for $5 off and get the Advent Calendar for $10 off! Use this link and promo code GLOSSY5 at checkout!
Grab TWO 2020 GLOSSYBOX Advent Calendars and just pay $170 (saving $28)! Use this link and use the coupon code ADVENTX2 at checkout!
OR grab THREE 2020 GLOSSYBOX Advent Calendars and just pay $250 (saving $47)! Use this link and use the coupon code ADVENTX3 at checkout!
It's the season to be glossy! The rose gold-foiled details add fun and sophistication to the advent calendar.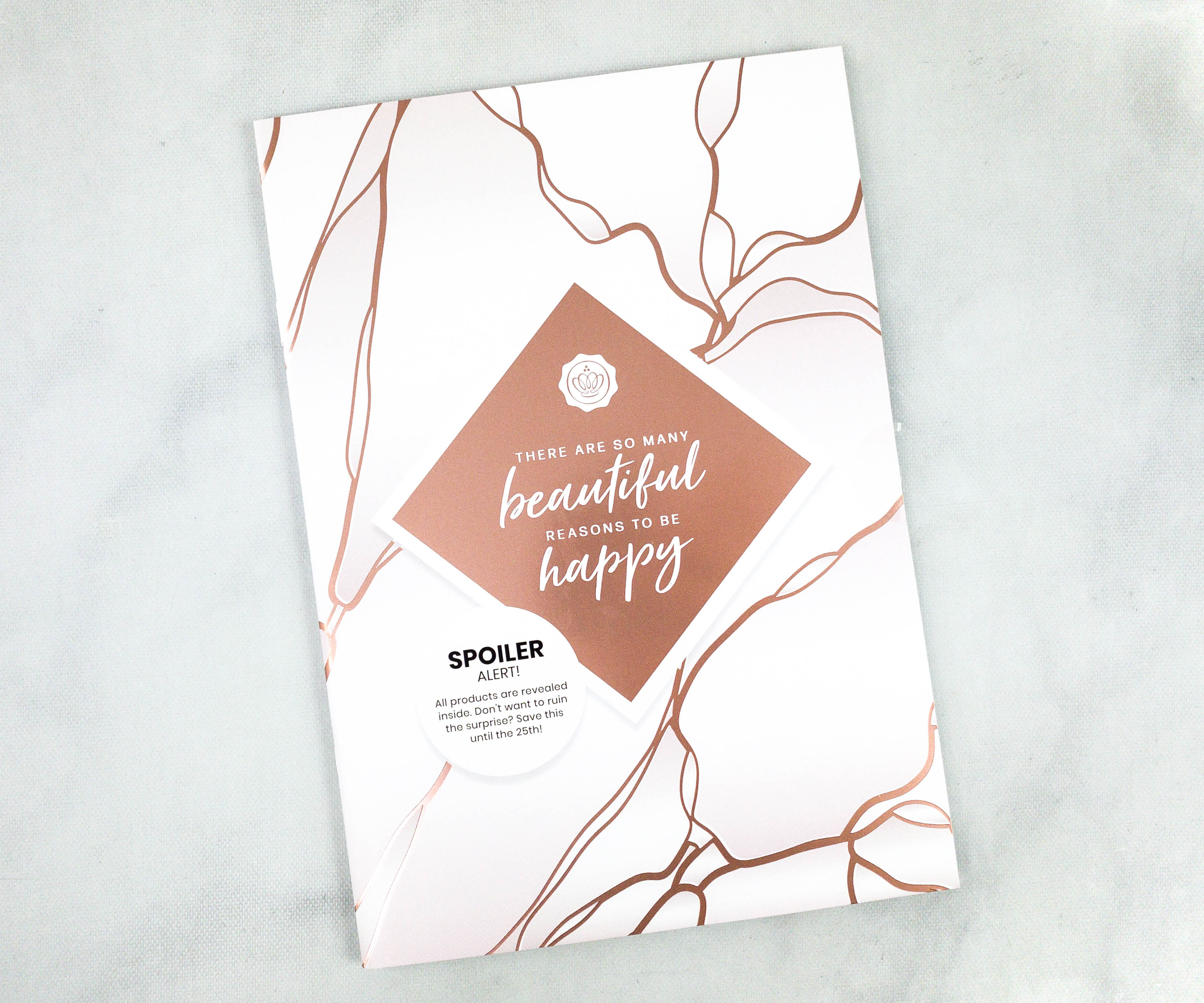 To match the theme, the booklet also has rose gold details and it's so pretty.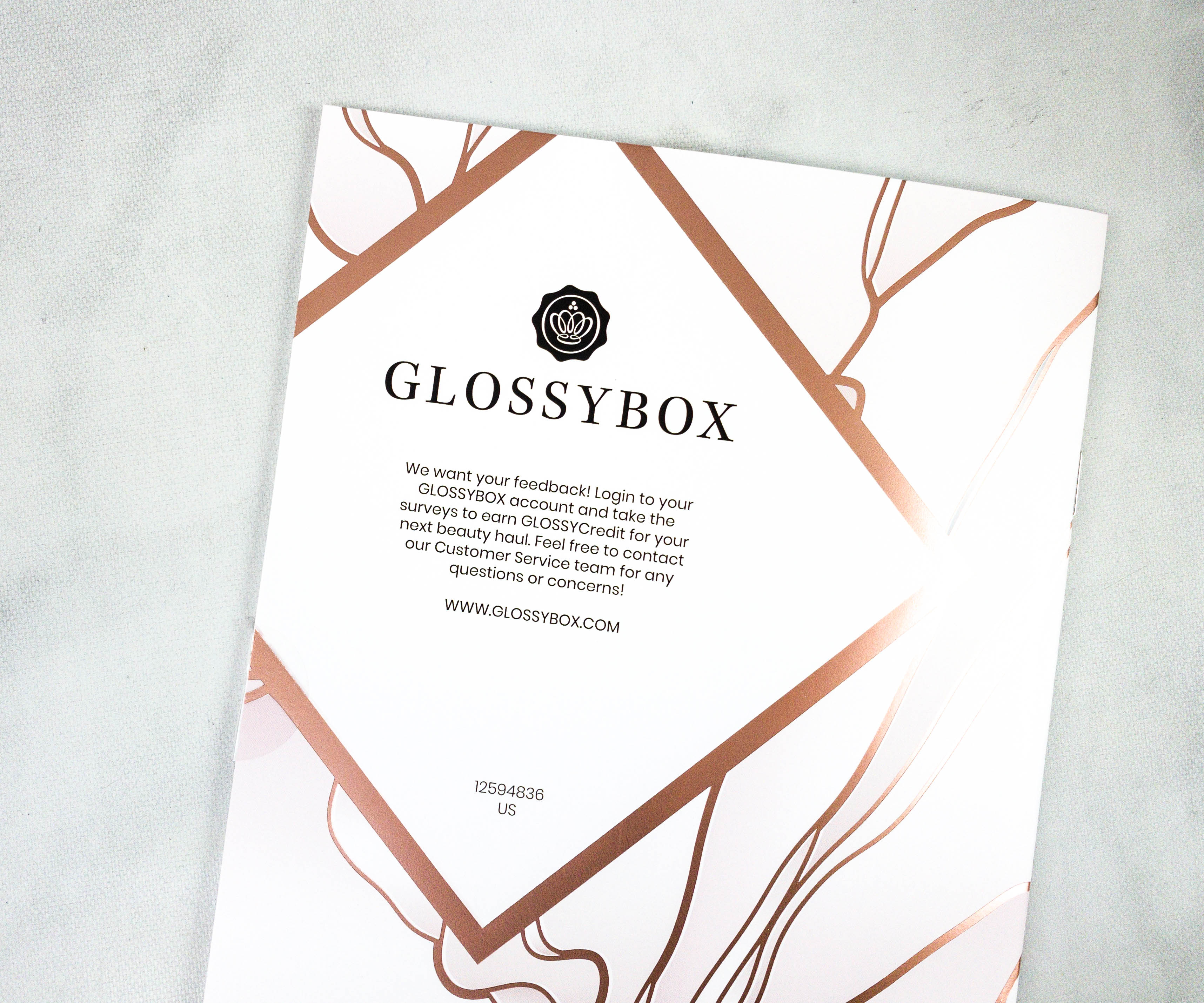 At the back of the booklet is a reminder to take their survey to earn GLOSSYCredit.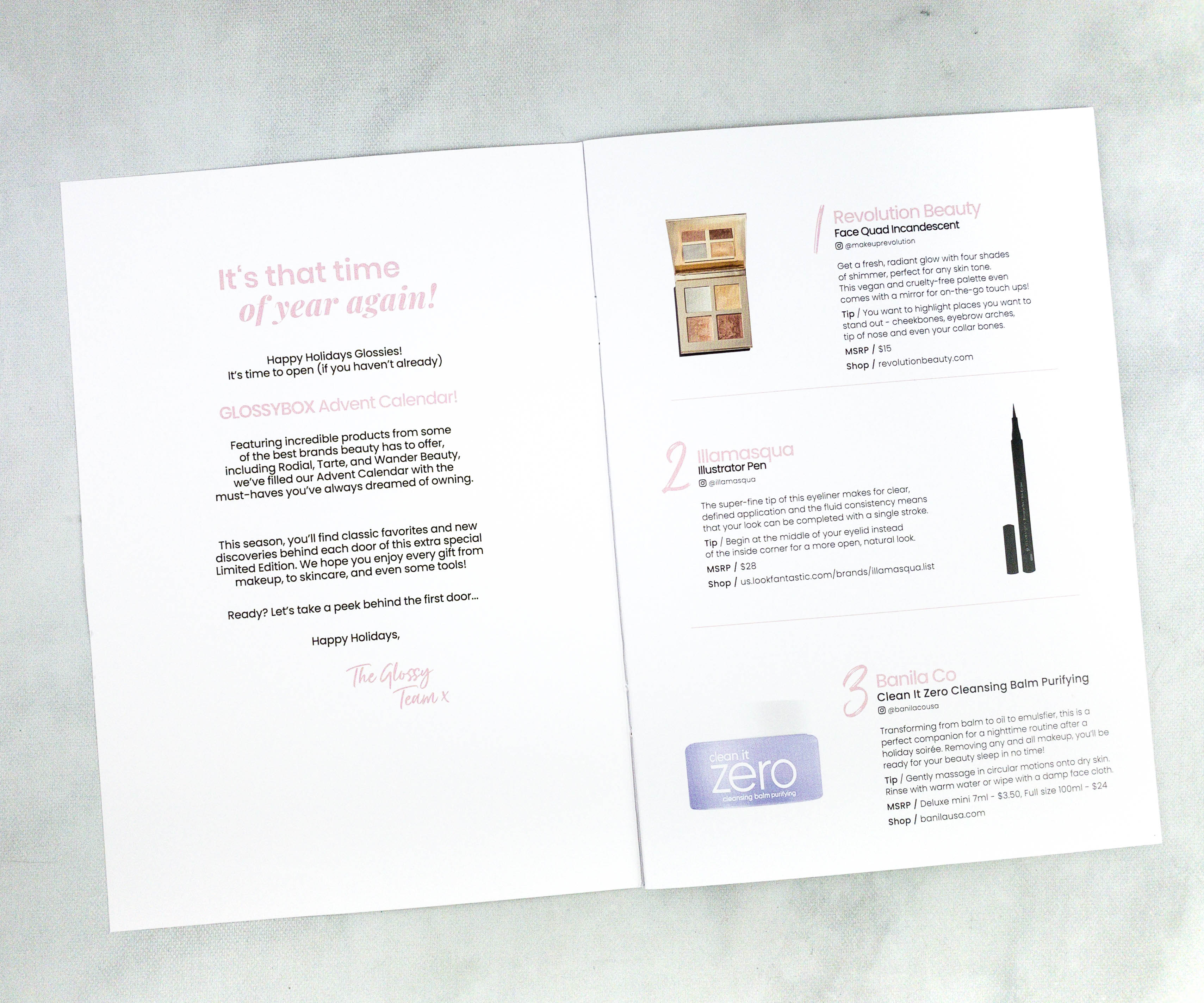 Inside, there's a message from The Glossybox Team. They also added a product guide to give you more details about the advent calendar's contents!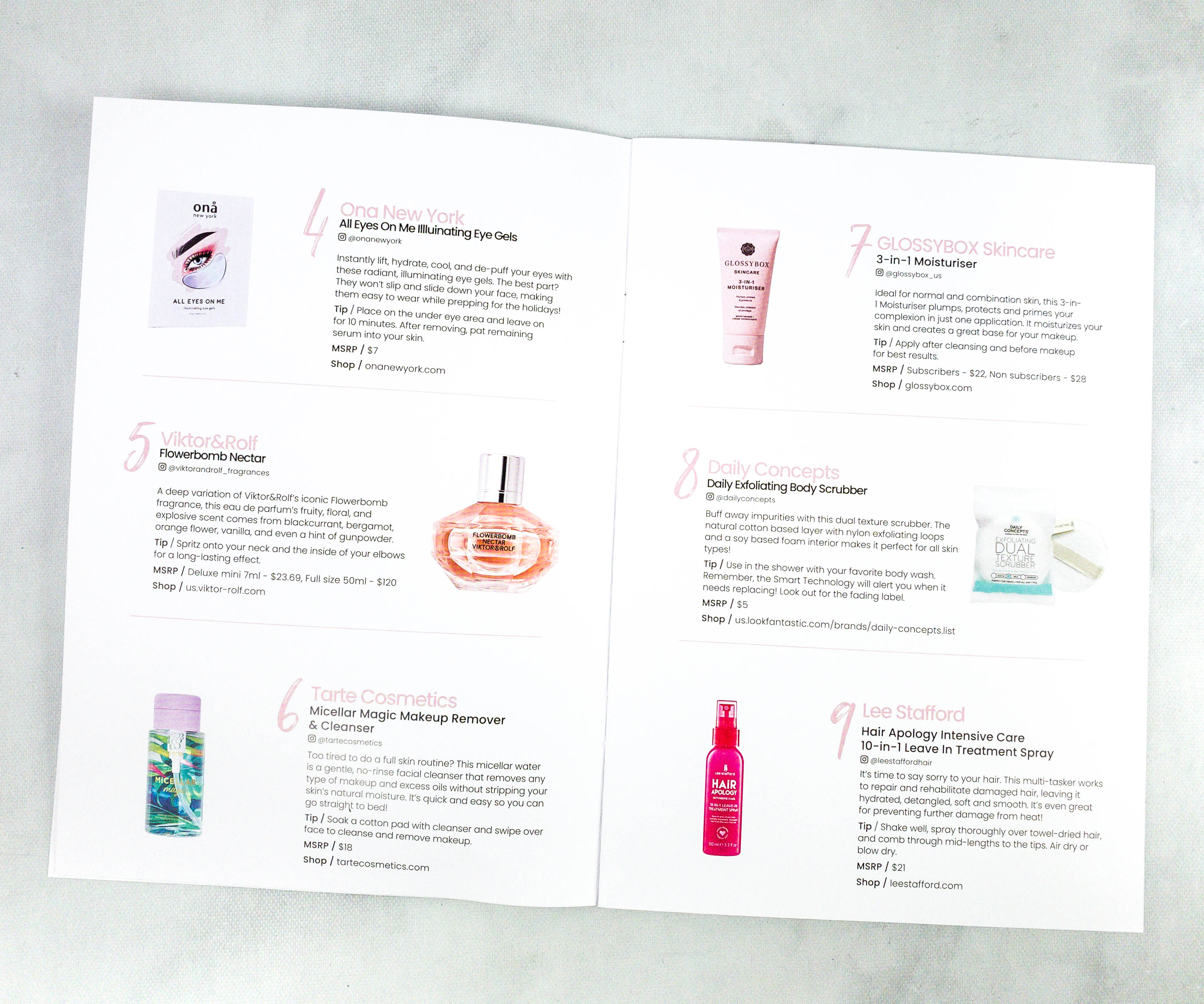 There's an individual photo of each item plus a brief description.
All the products are listed inside this pretty booklet, so if you don't want to ruin the surprise, you may save it for later.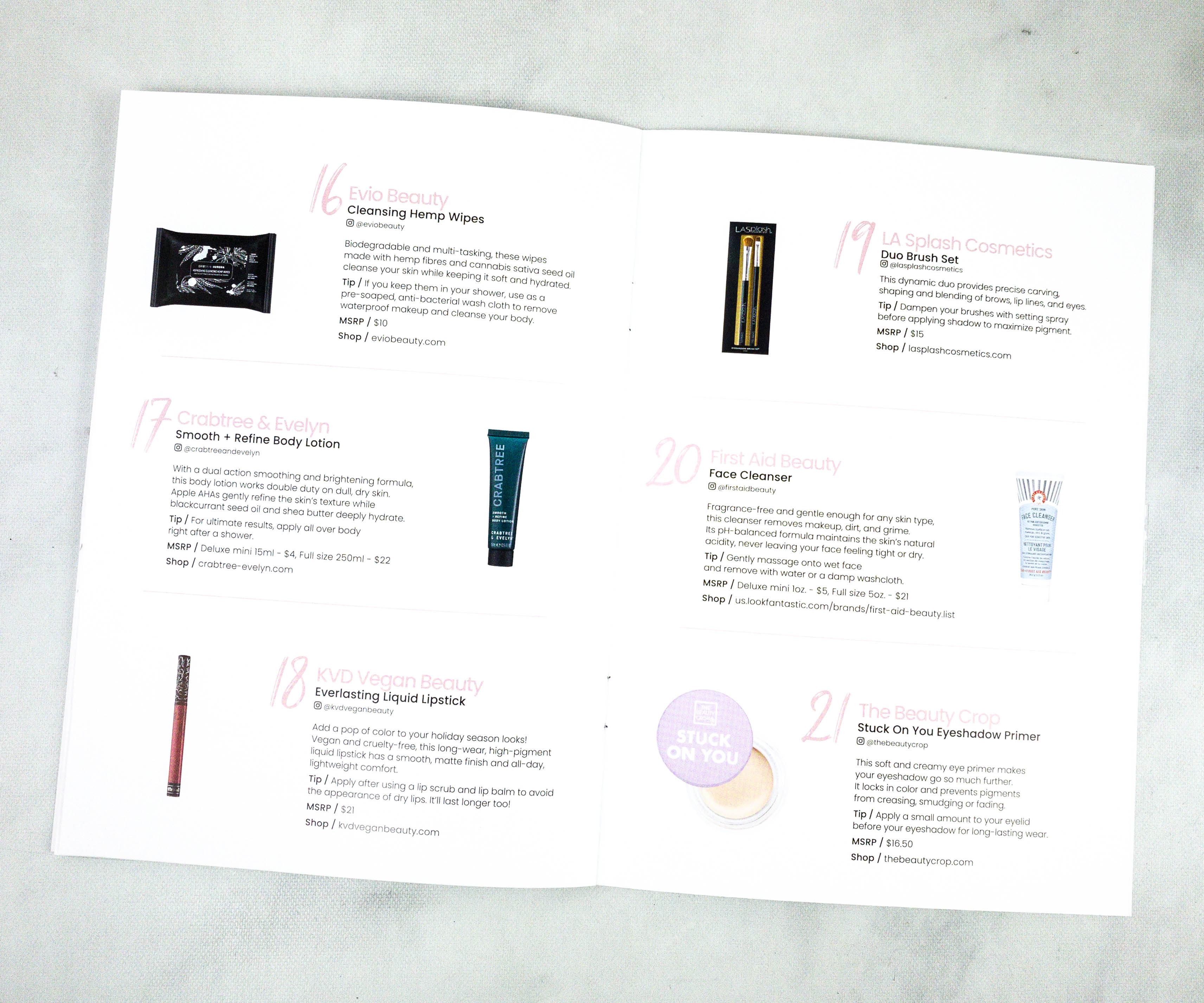 Individual item prices, as well as the brand's Instagram username (if available), are also listed under each product.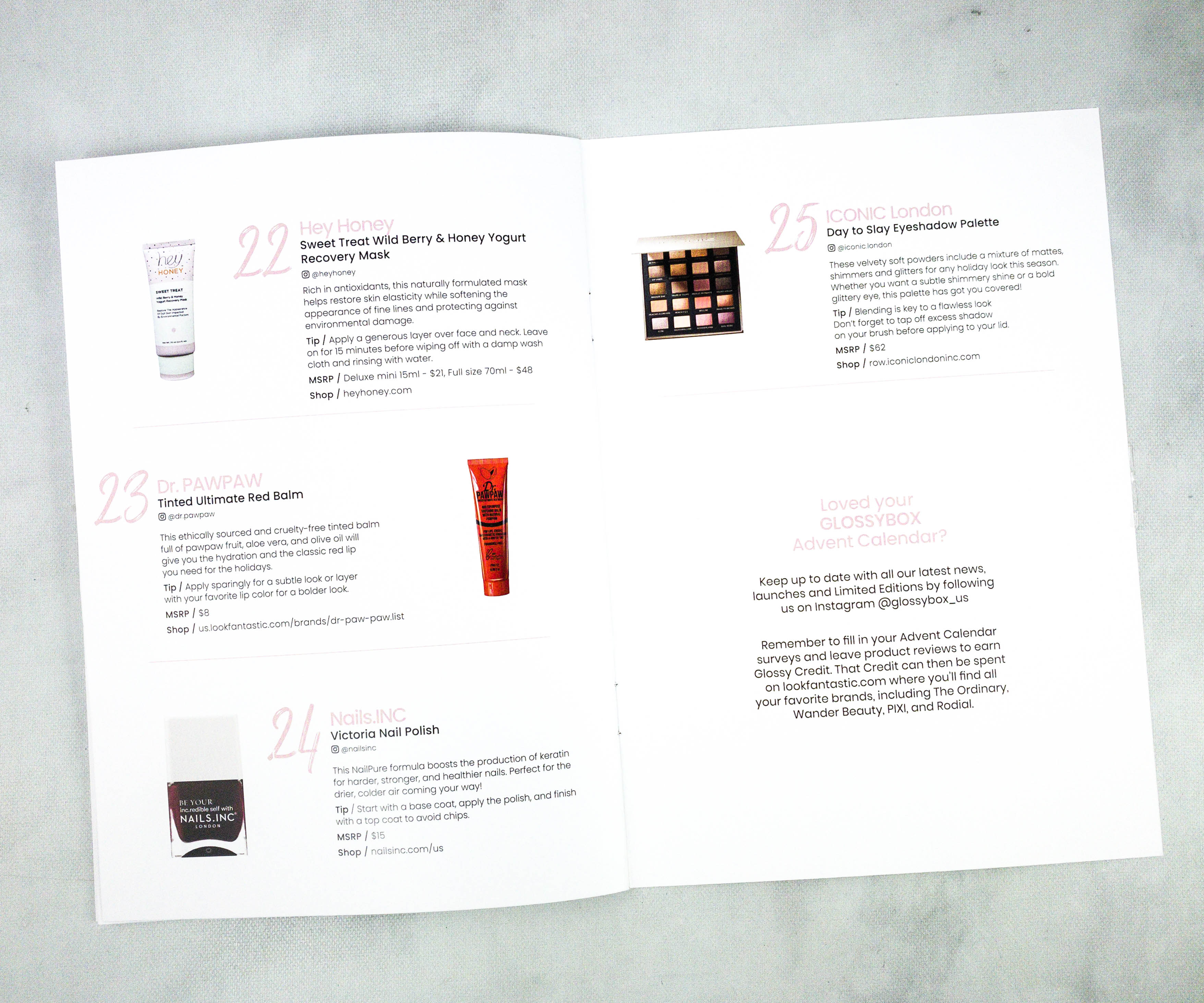 They even listed the product's corresponding number on the advent calendar, so you can easily find what you're looking for.
I'm in love with this packaging!
The boxes aren't in numerical order so you would have to find the corresponding number you need to open for that day.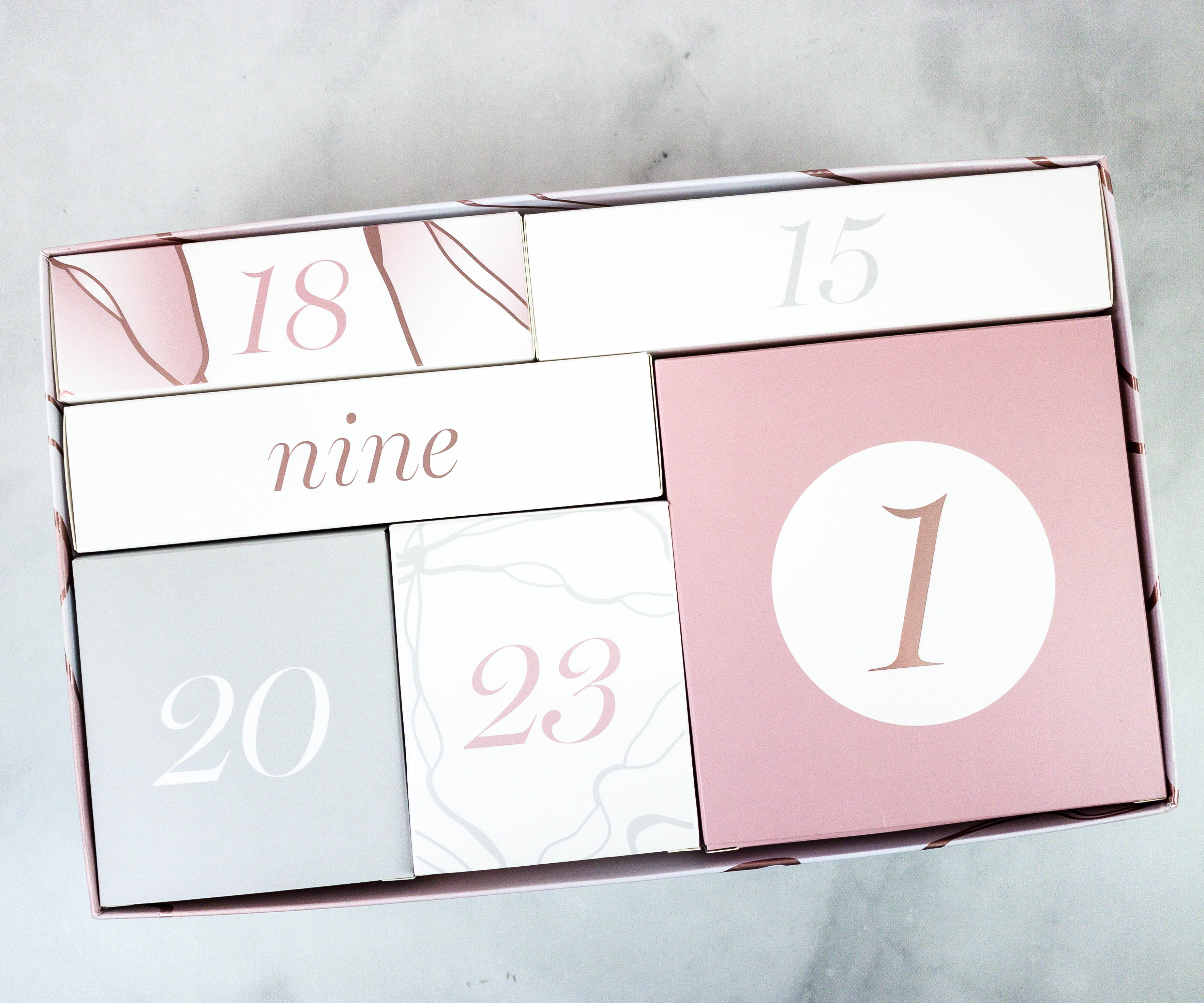 Each box has its own unique design that is in line with the overall aesthetic of the advent calendar.
From rectangular shaped boxes to the small square boxes, this looks promising.
I honestly can't wait to see all the items inside these boxes!
Box #25 is huge! I wonder what's inside!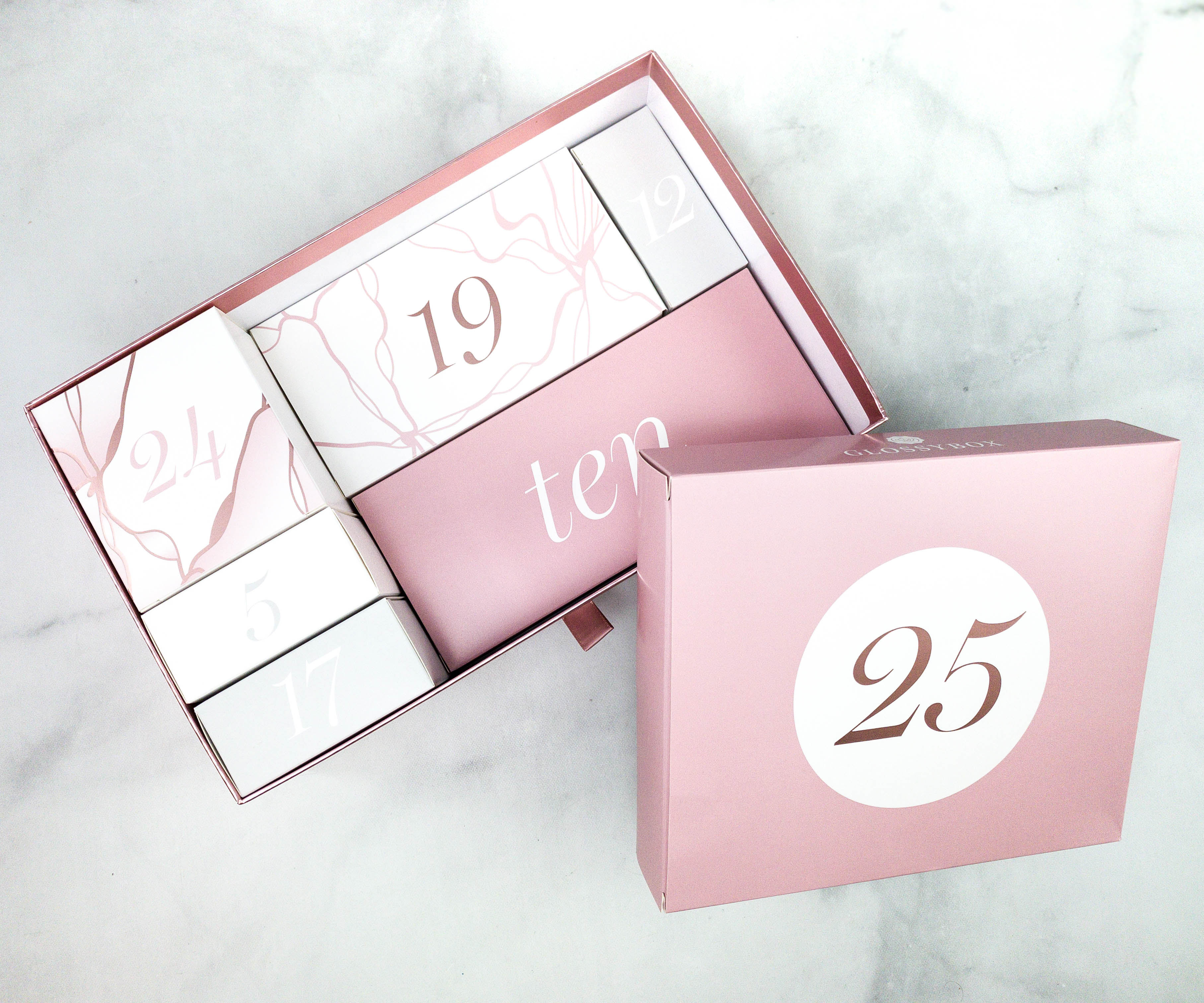 The packaging is really high-quality. It makes for a perfect gift this holiday season!
The boxes looked really good stacked together! It's now time to open them!
Here's everything in the advent calendar!
Let's open the first box!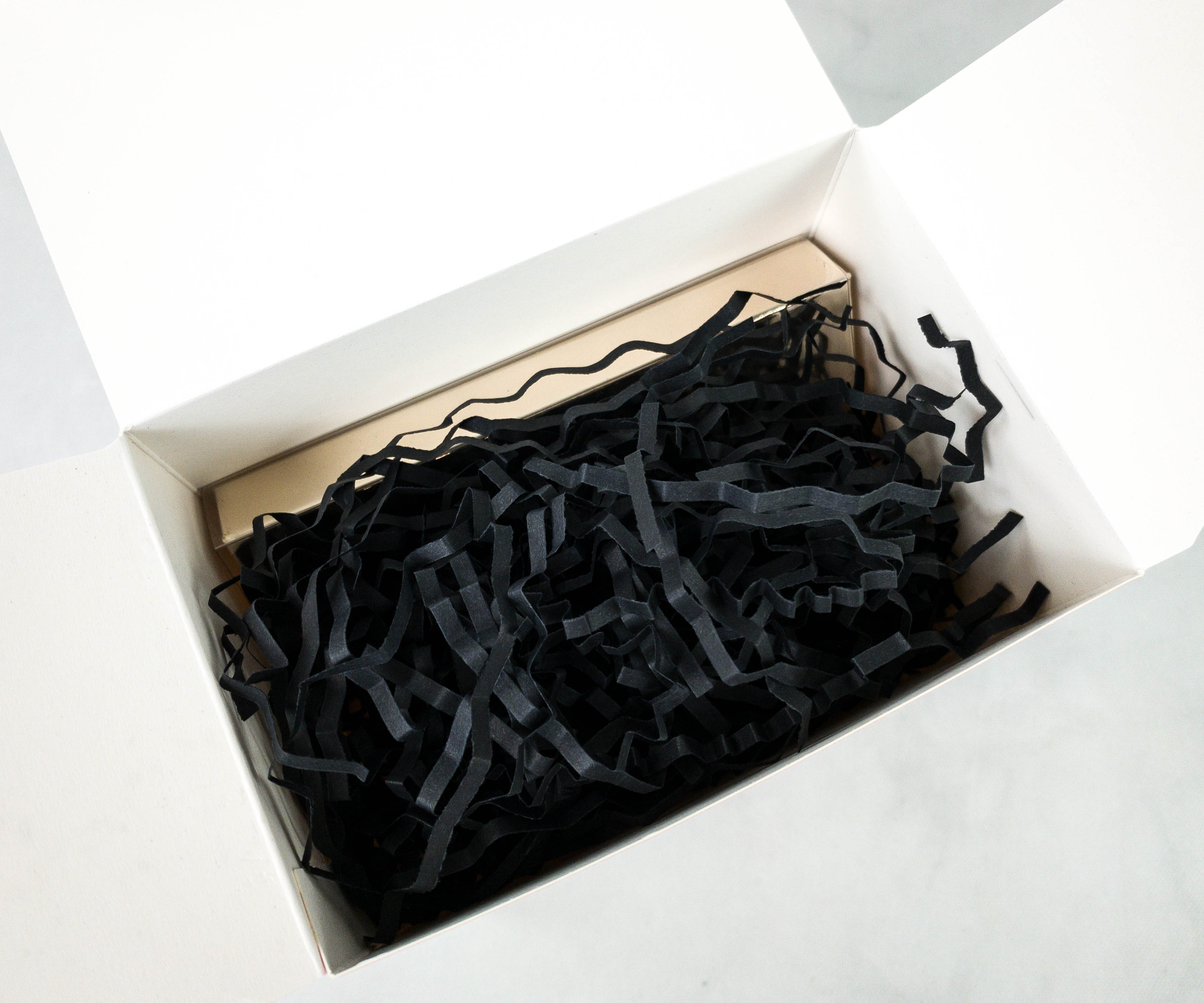 It is filled with black squiggles inside.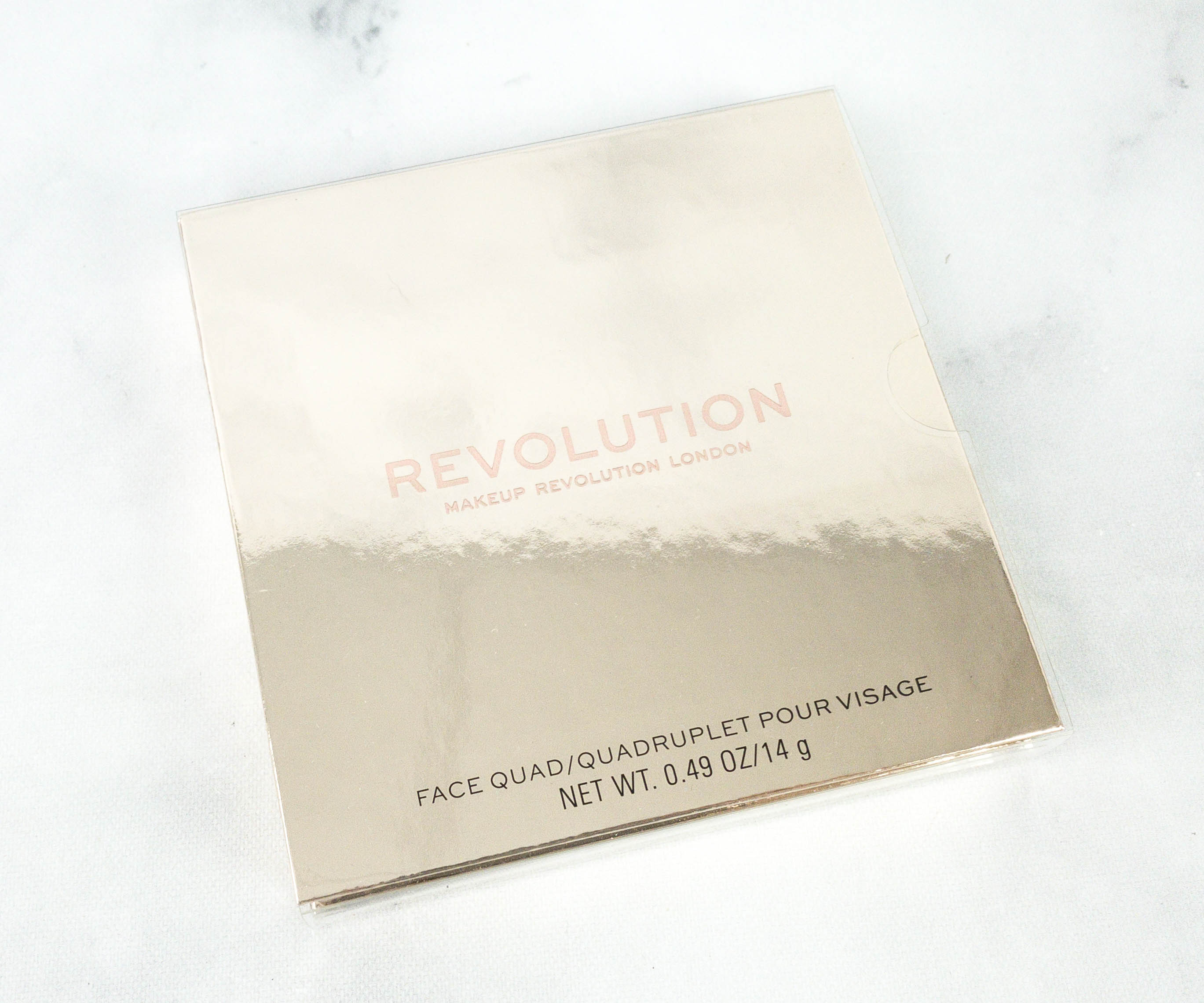 Revolution Beauty Face Quad Incandescent ($15.49) It's a highlighting palette that came in a shiny, gold colored packaging.
It is tucked inside this clear sleeve to protect the main compact and keep it nice and closed.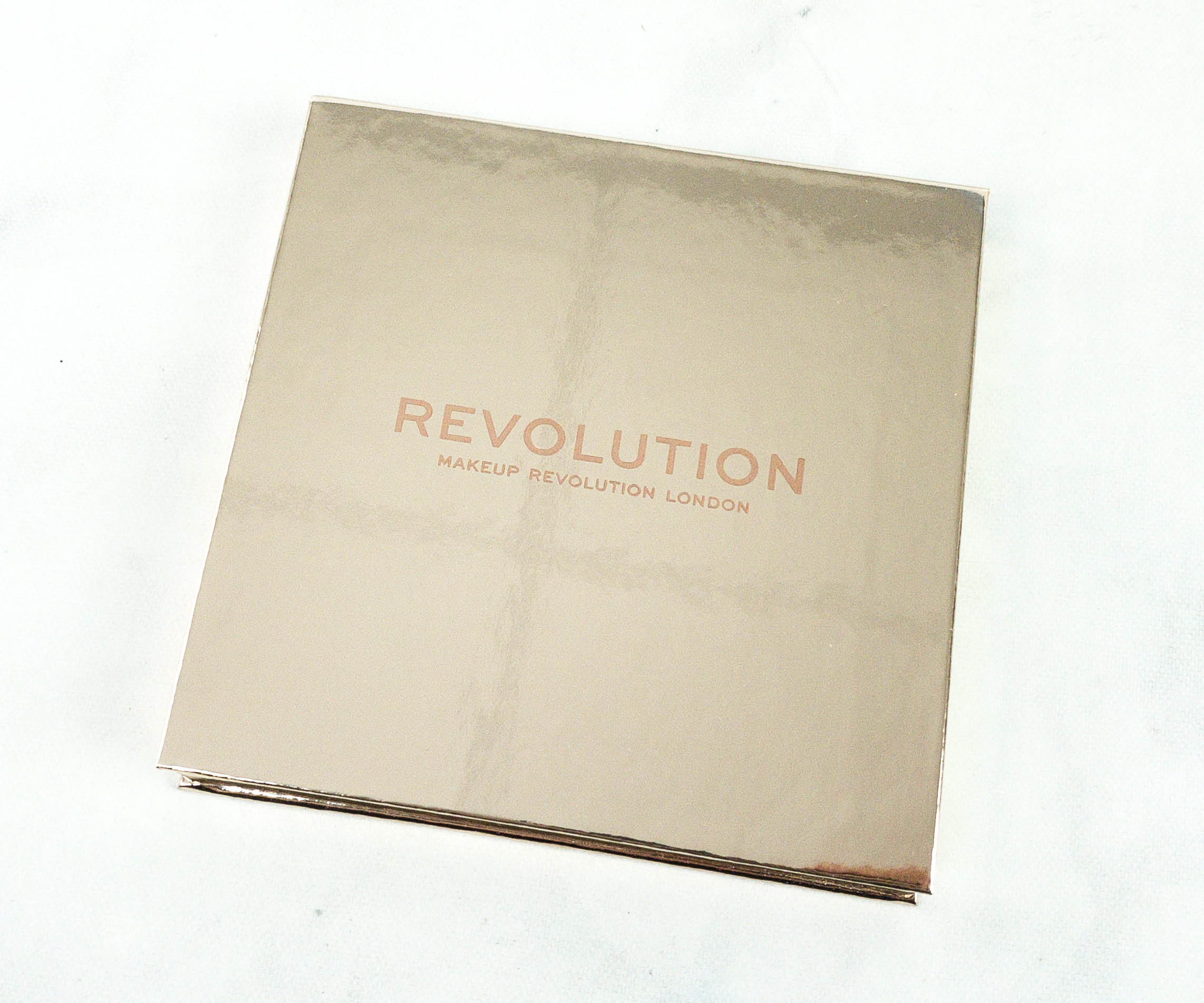 I like the simple and elegant vibe of this palette!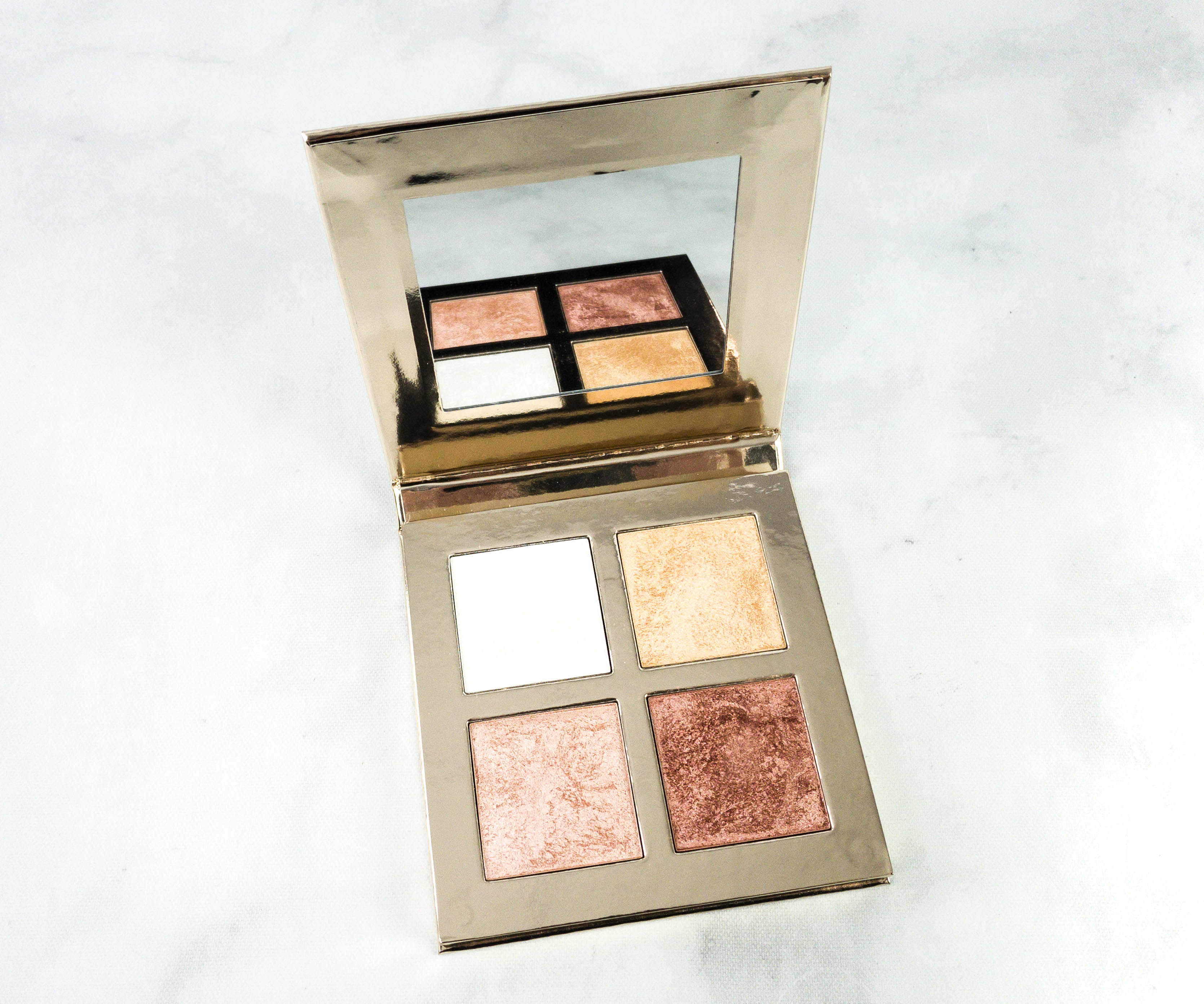 It contains four highlighting shades that are all equally gorgeous. It even came with its own mirror!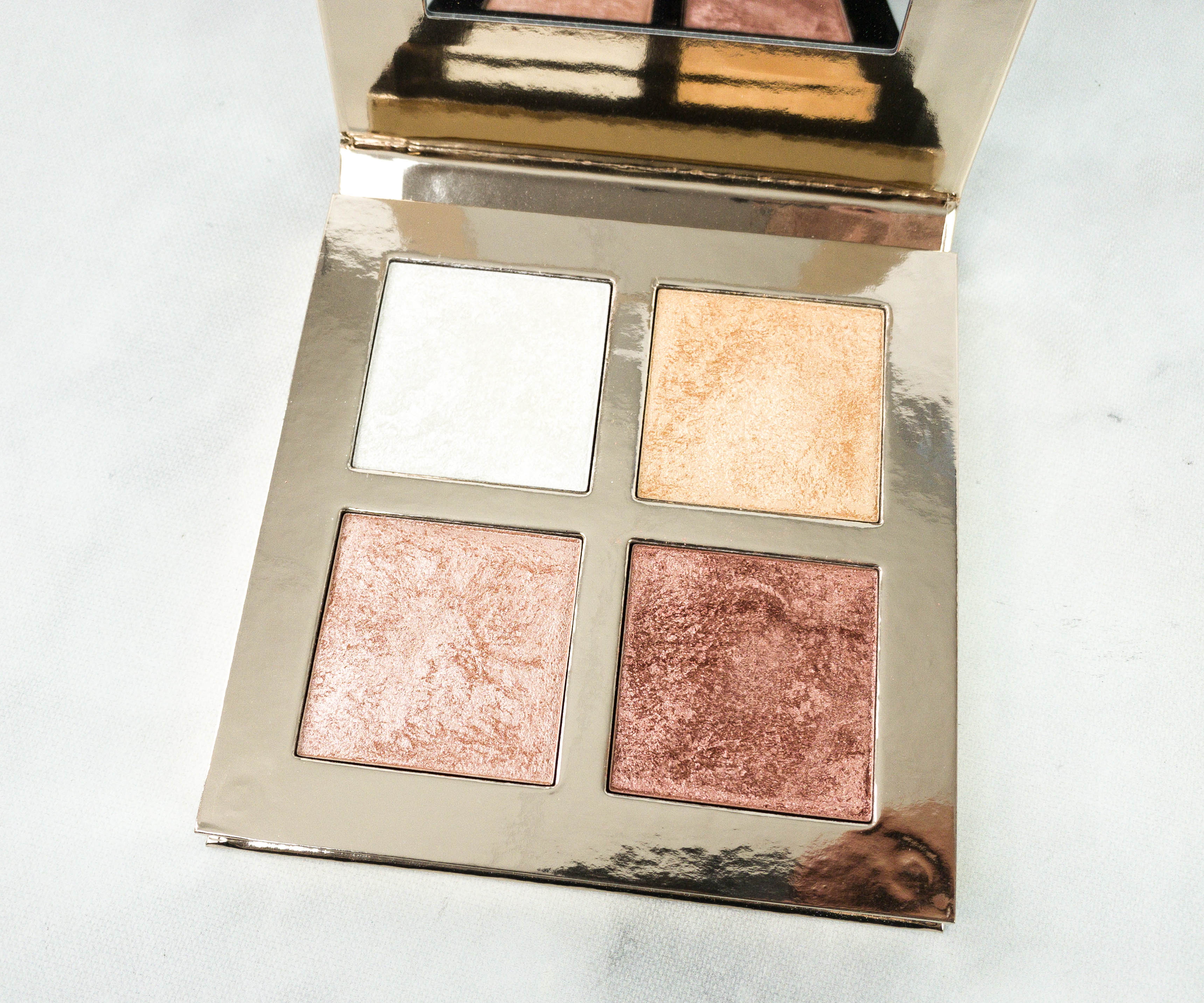 I love how soft and buttery the highlighters are! They don't leave out chunky glitters all over your face. The fact that there are four shades makes this palette super versatile as it can be used on just about any skin tone.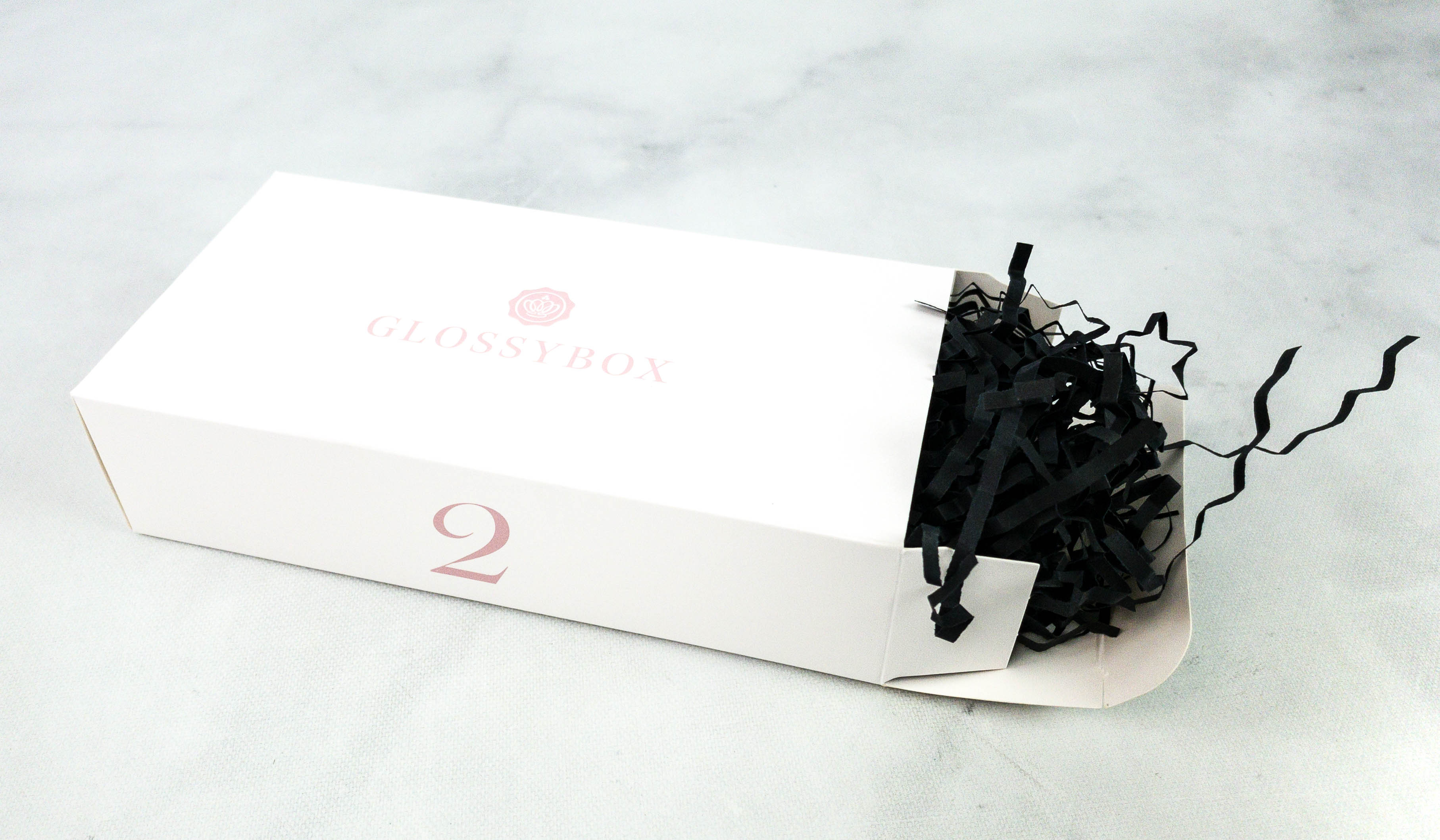 For the second day, the item is inside a white rectangular box.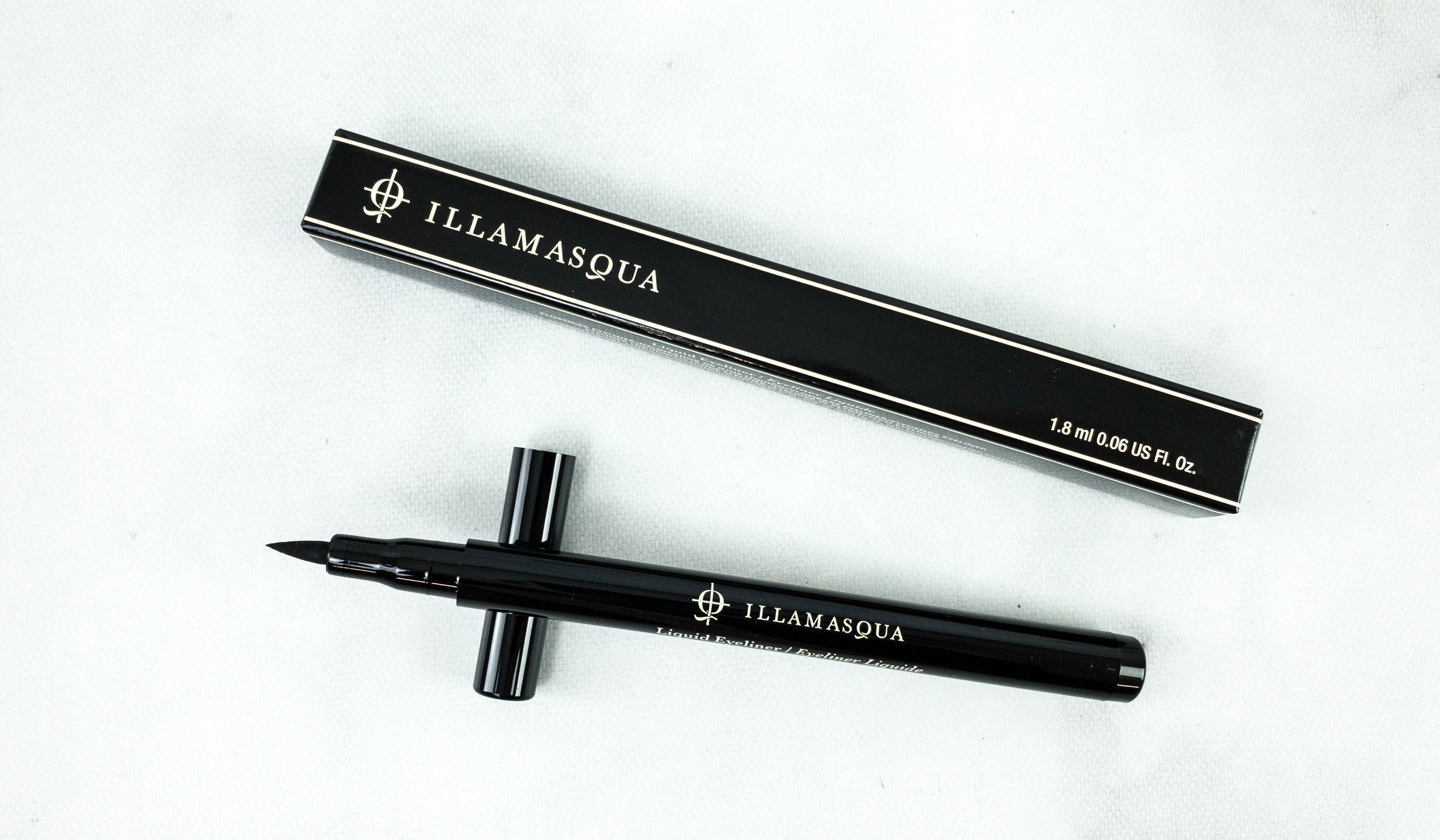 Illamasqua Illustrator Pen ($28) This eyeliner has a super skinny tip that will help you achieve that sharp cat-eye. The pigmentation is amazing and I love how it dries super quickly! It's also smudge-proof!
Banila Co Clean It Zero Cleansing Balm Purifying ($3.50) I like this cleansing balm because it is so easy to use! It easily dissolves makeup right before my eyes. It even works with waterproof products. Plus, it's light on the skin and it doesn't strip off moisture! Formulated with vitamins C and E, this product keeps the skin fresh, leaving you with a healthy complexion.
Ona New York All Eyes On Me Illuminating Eye Gels ($6) Infused with Centella Asiatica and vitamin C, this eye gel provides anti-aging benefits to the skin. It gives instant hydration while providing a lifting effect to the undereye area, making the eyes look brighter!
It also helps with puffiness as it also contains cucumber and algae extracts. It's easy to use and it stays in place, right where you put it. Just leave it on for a few minutes to keep your under eyes refreshed and revitalized.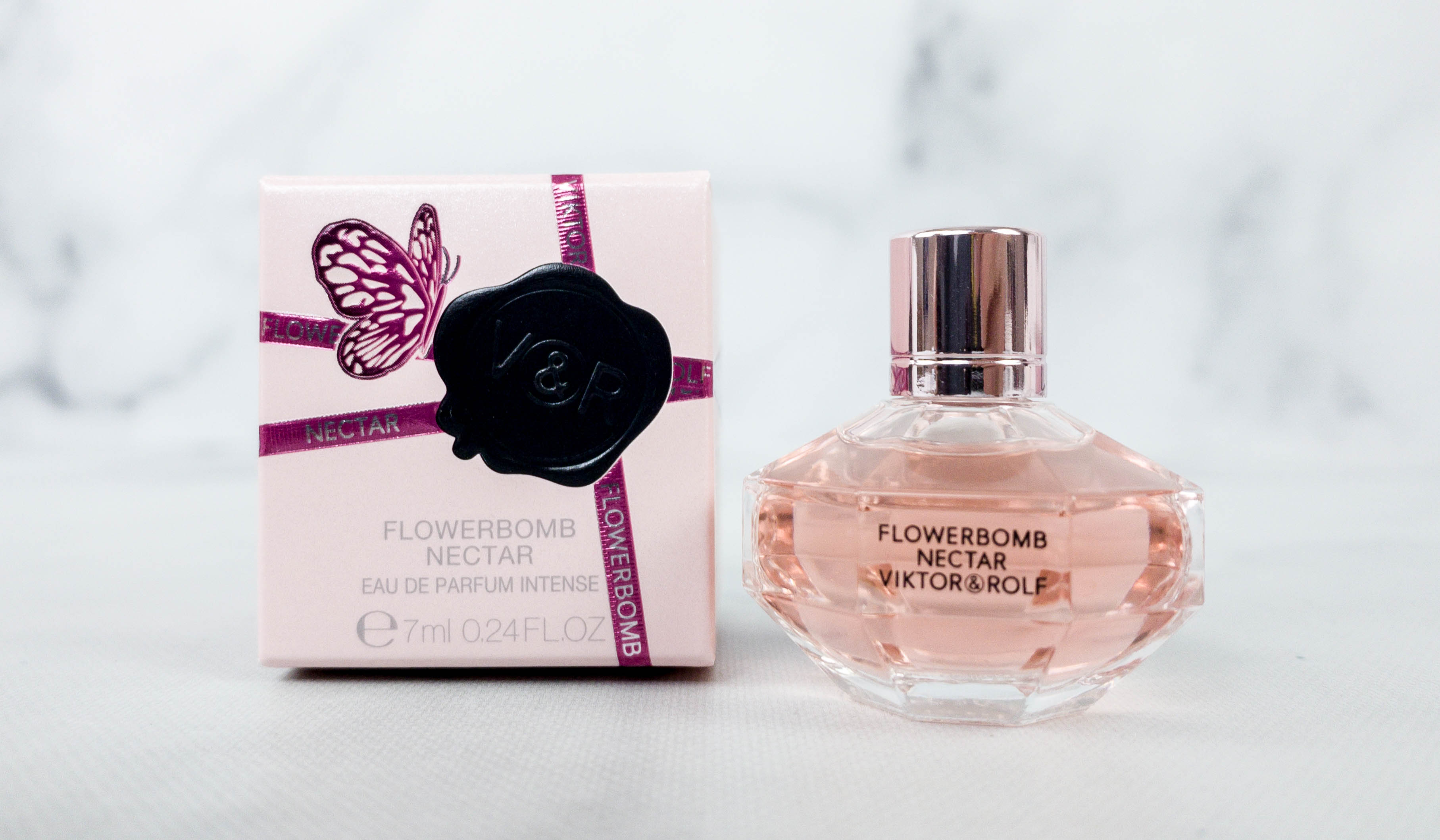 Viktor&Rolf Flowerbomb Nectar Eau de Parfum ($23.80) With the perfect combination of fruity and floral notes, this scent is very feminine in and out of itself. I love how even just a few spritzes last the whole day. It's sexy and sensual, the perfect scent for a night out with the girls or a date night with your significant other.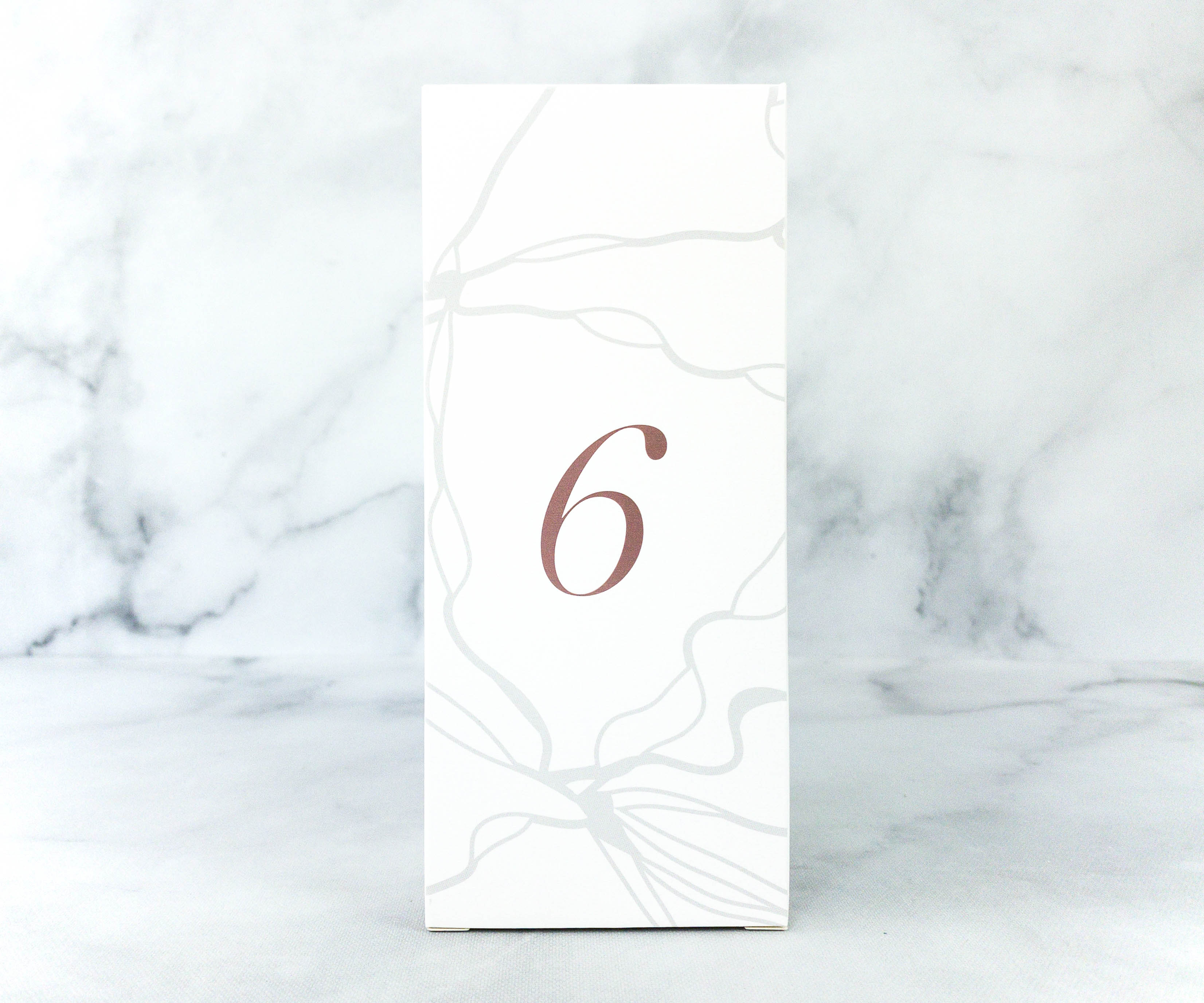 We're on the 6th box and things are just getting better and better!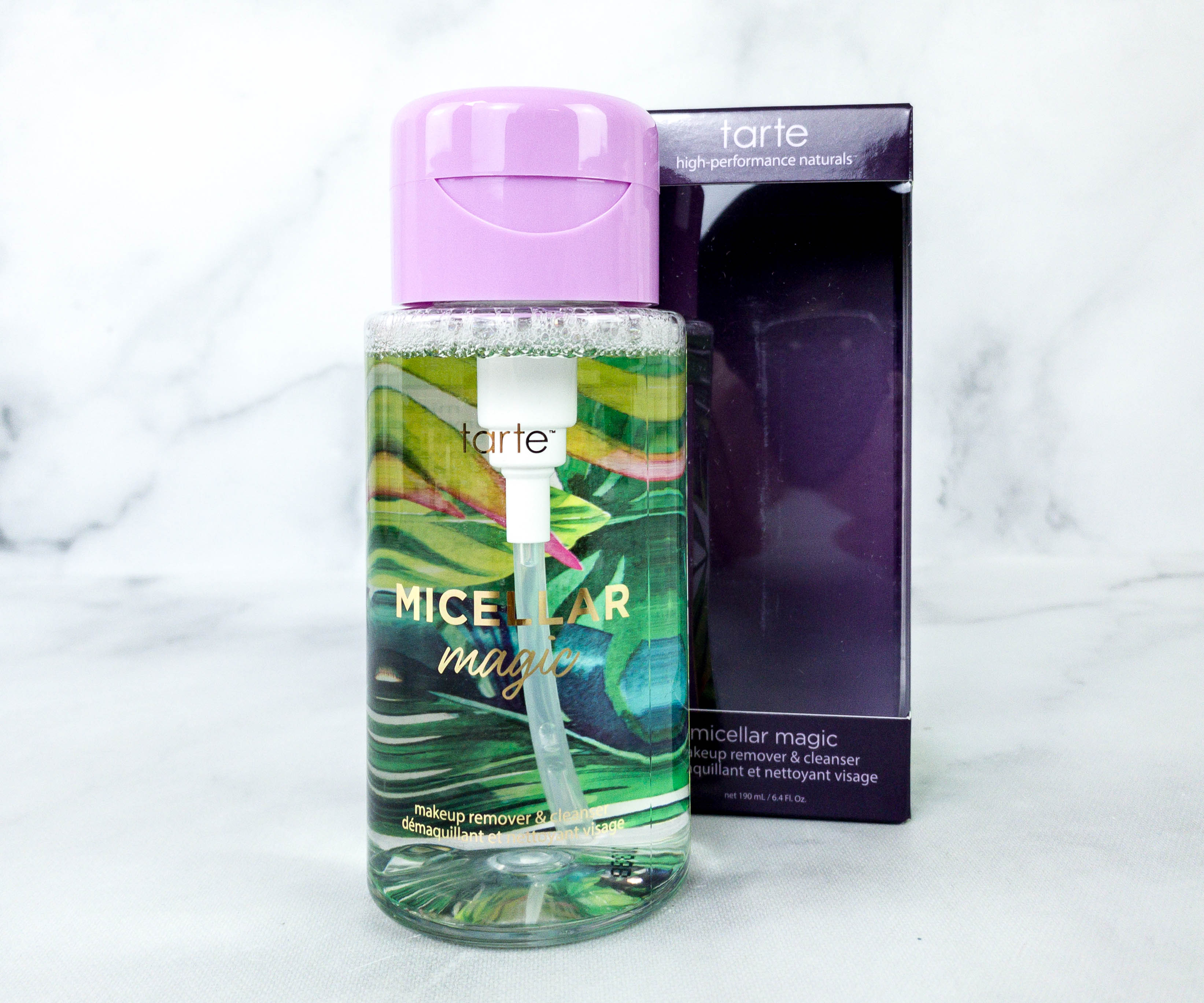 Tarte Micellar Magic Makeup Remover & Cleanser ($18) Having micellar water in handy is a lifesaver, especially on lazy days! It removes make-up, dirt, and grime without the need for rinsing. This one by Tarte is powerful enough to remove even long-wearing and waterproof make-up without taking away the moisture off your skin. Key ingredients include babassu, which comes from the rain forests of South America. It's packed with antioxidants and it also provides moisture without the greasy feeling.
GLOSSYBOX Skincare 3-in-1 Moisturizer ($28) Here's a product from Glossybox Skincare! This moisturizer works nicely as it gives the skin a burst of hydration, leaving the skin looking plump and hydrated. It contains camelina oil and Inca inchi oil that makes the skin feel nourished while protecting the skin's natural barrier. You can also use this as a primer for when you're putting on a full face of makeup!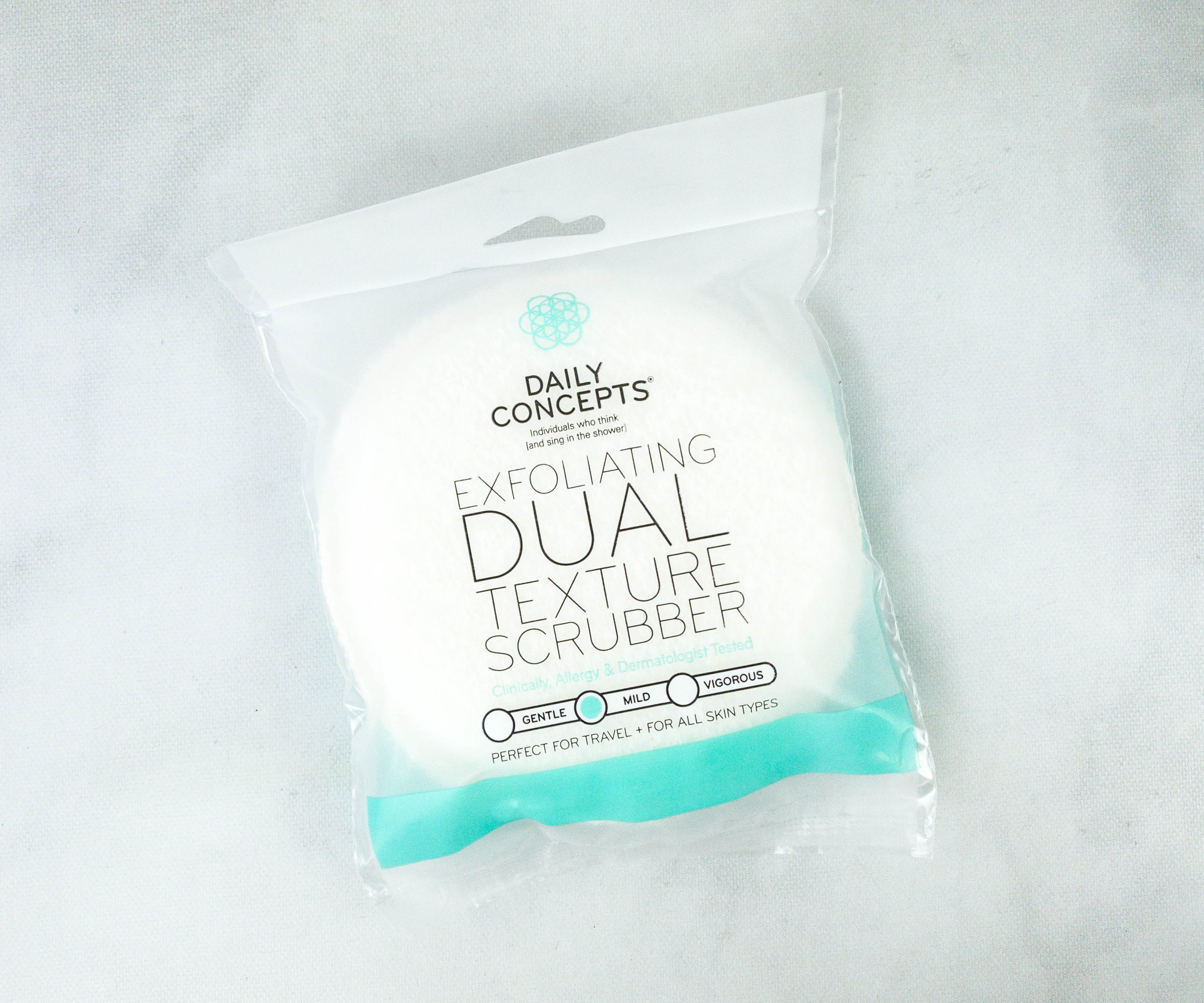 Daily Concepts Daily Exfoliating Body Scrubber ($5) It's a dual texture scrubber that is ideal for all skin types. This is a must when exfoliating!
I like the compact size because I can easily bring this with me whenever I'm traveling.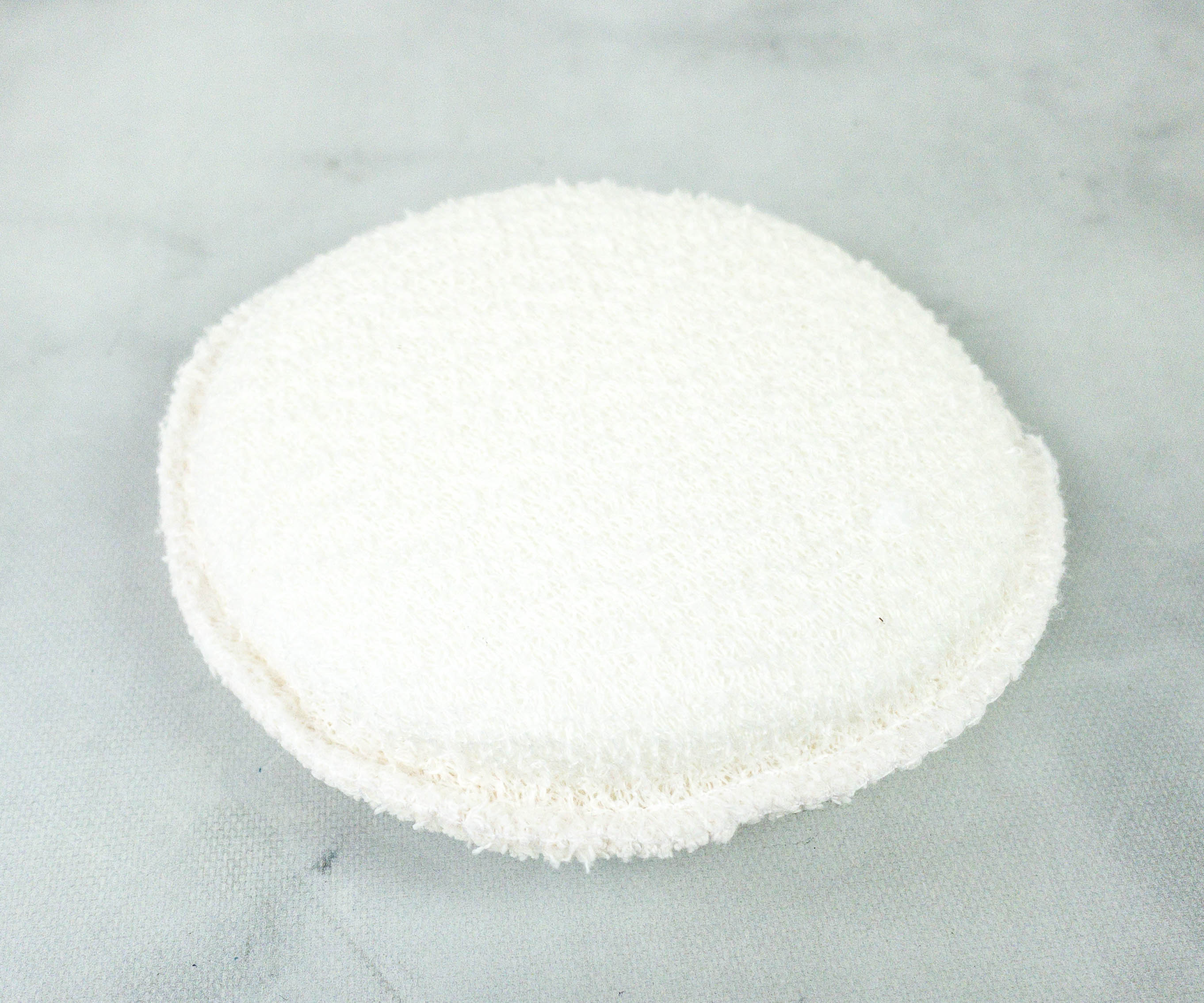 The textured surface helps if removing dead and dry skin cells to reveal younger, healthier skin!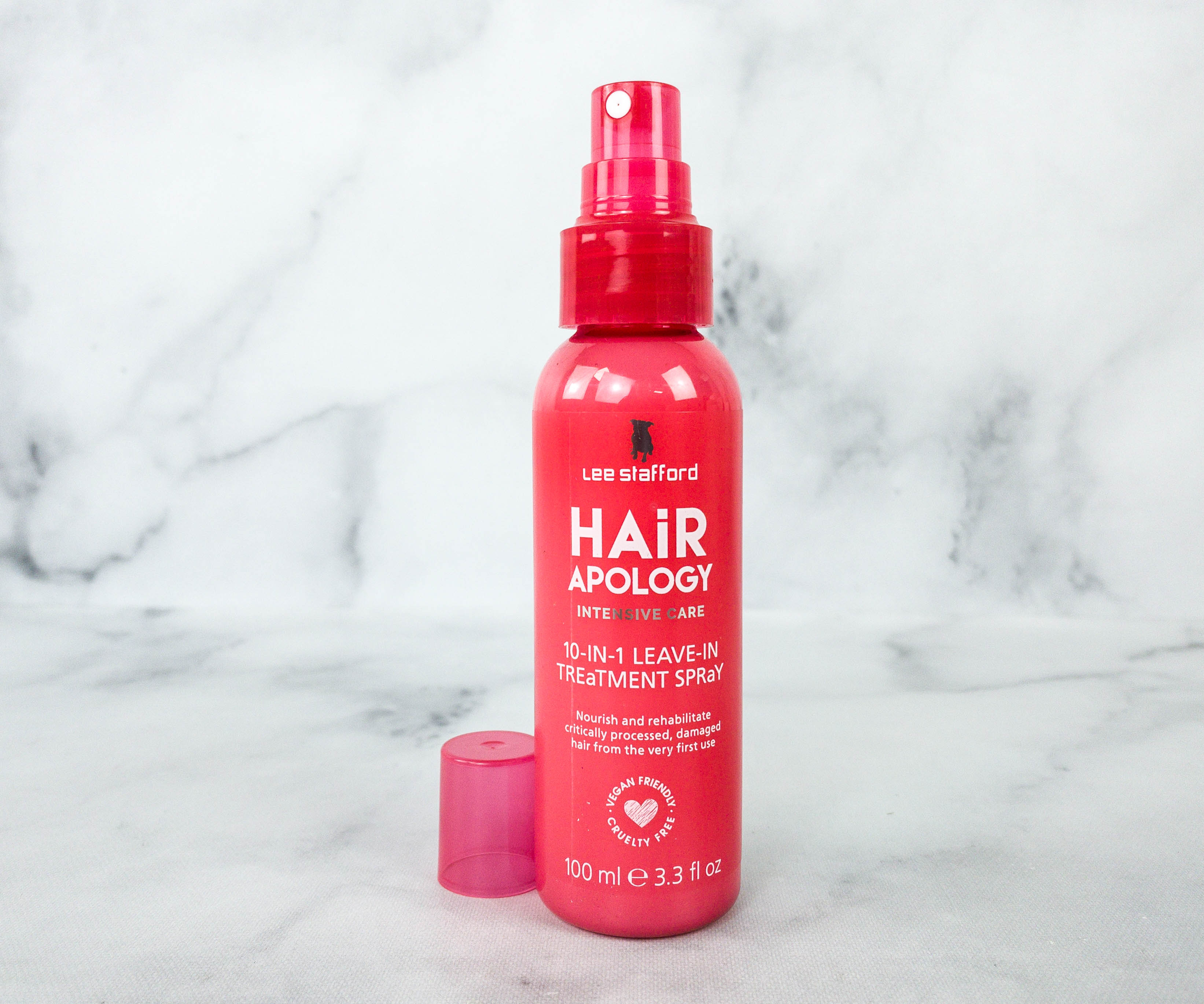 Lee Stafford Hair Apology Intensive Care 10-in-1 Leave In Treatment Spray ($21) This hair treatment spray is a multitasker! It helps in hydrating and moisturizing the hair, as well as rehabilitating it and reducing hair breakage and split ends. The formula even offers heat protection, detangles, and gives the hair a glossy finish. It's lightweight, so it doesn't weigh the hair down. To use, just spritz over towel-dried hair and comb from the middle to the ends. Then, allow hair to air dry or blow-dry!
Freeman Beauty Lovely Neck Mask ($3) Our neck area is just as exposed as our face but we often forget to take care of it so this product is a genius idea! This neck mask helps keep the neck area smooth and moisturized. It contains niacinamide that helps in firming the skin so it always looks nice and healthy!
Freeman Beauty Moisturizing Rose Gummy Bear Gel Mask ($1.75) From the same brand as the neck mask, here's a melting mask made with sugar and rose extract. It melts on contact with the skin, for instant hydration and radiance boost. The formula is also ideal for all skin types.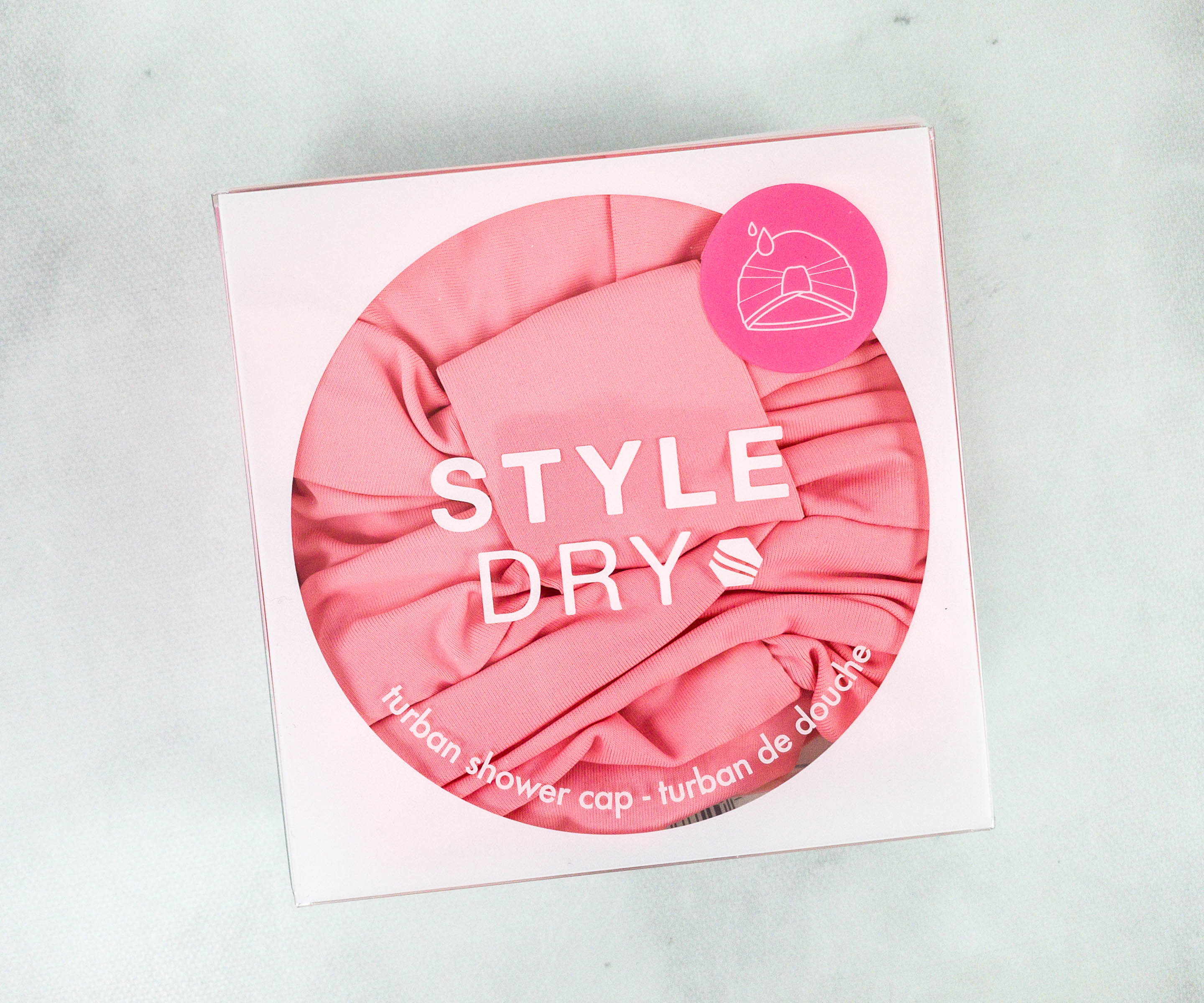 StyleDry Turban Shower Cap – Cotton Candy ($22) The turban shower cap came in a lovely pink color.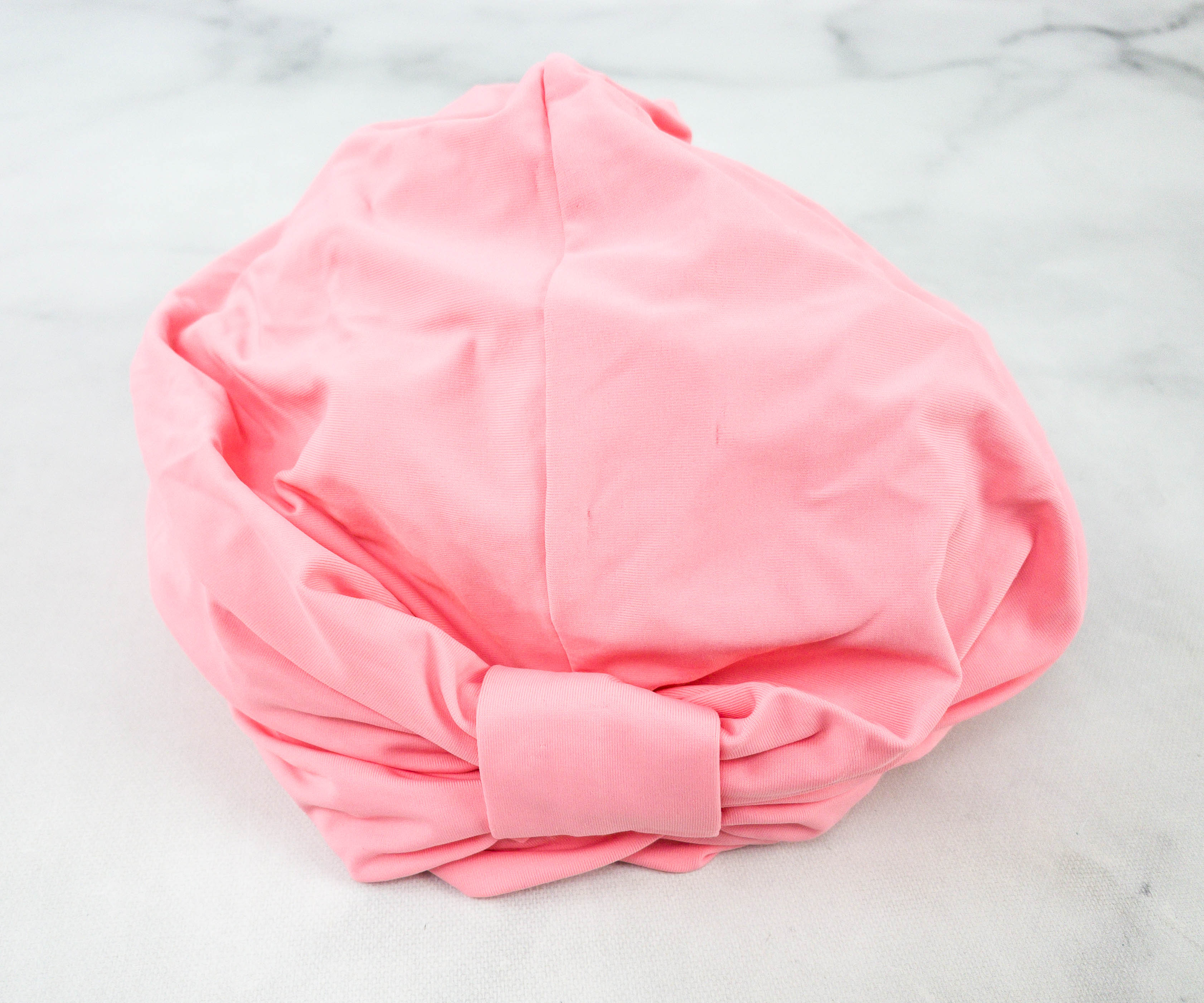 It's great for days when you want to keep your hair off of water and the humidity inside the shower. It is stretchy so I can wear it with ease!
Avant Skincare 3-1 Hyuralon-Filler Collagen Eye Formula ($134) Infused with hyaluronic acid and collagen, this formula helps reduce signs of aging like fine lines and wrinkles on the undereye area. It also helps remove dark circles and eye bags, making your overall appearance look fresher and younger. It's ideally applied in the morning and evening on clean skin around the eye area. It gets absorbs fast, so it's ideal even when you're applying makeup after.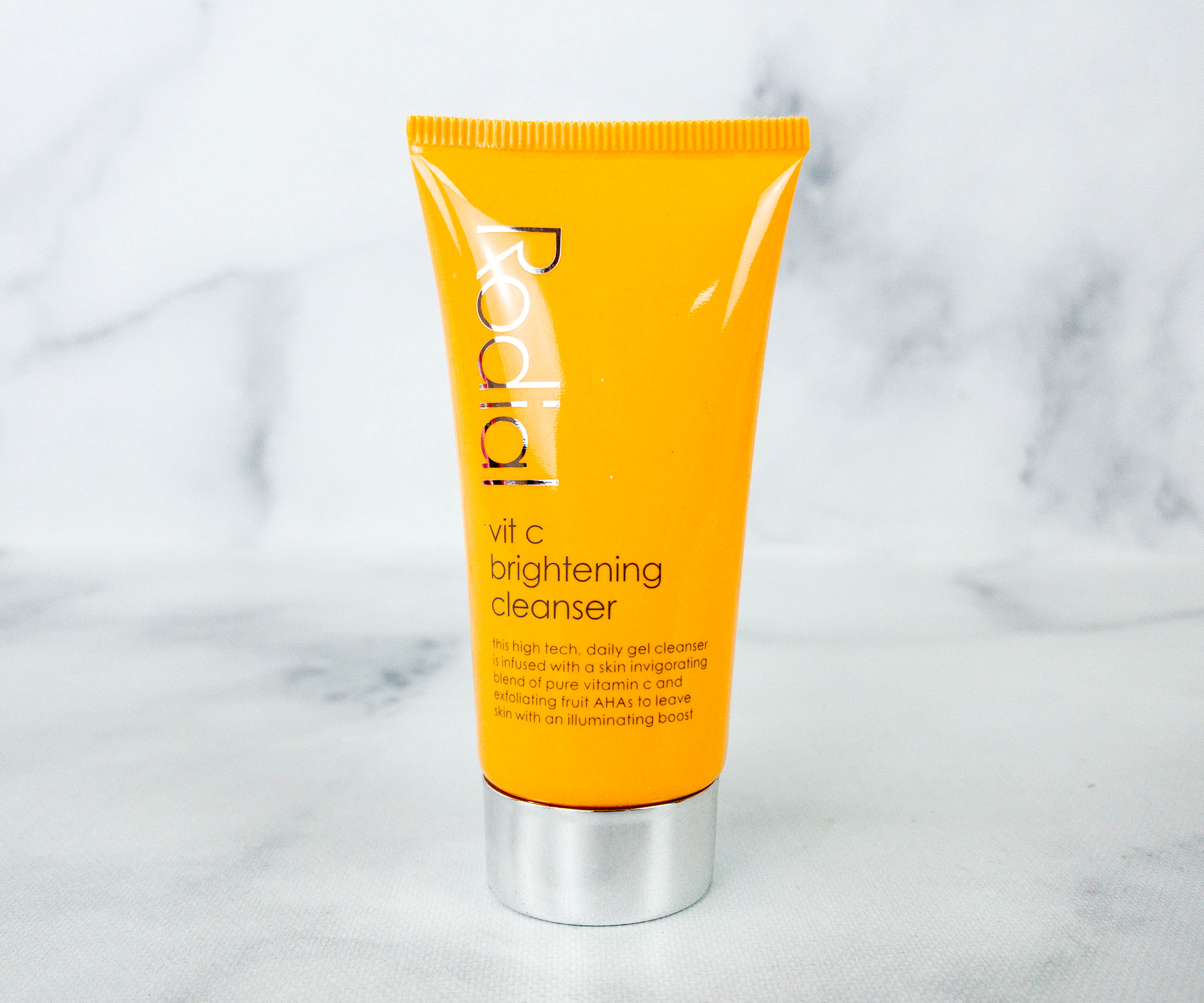 Rodial Vit C Brightening Cleanser ($10) This gel facial cleanser works to brighten the skin's complexion and improve its texture. It contains vitamin C which is known for its brightening properties. It's also easy to use, just dampen your face, massage the product in, then rinse with water. The formula is light and it turns into creamy foam once you mix it with water. Plus, it has a nice, citrusy scent!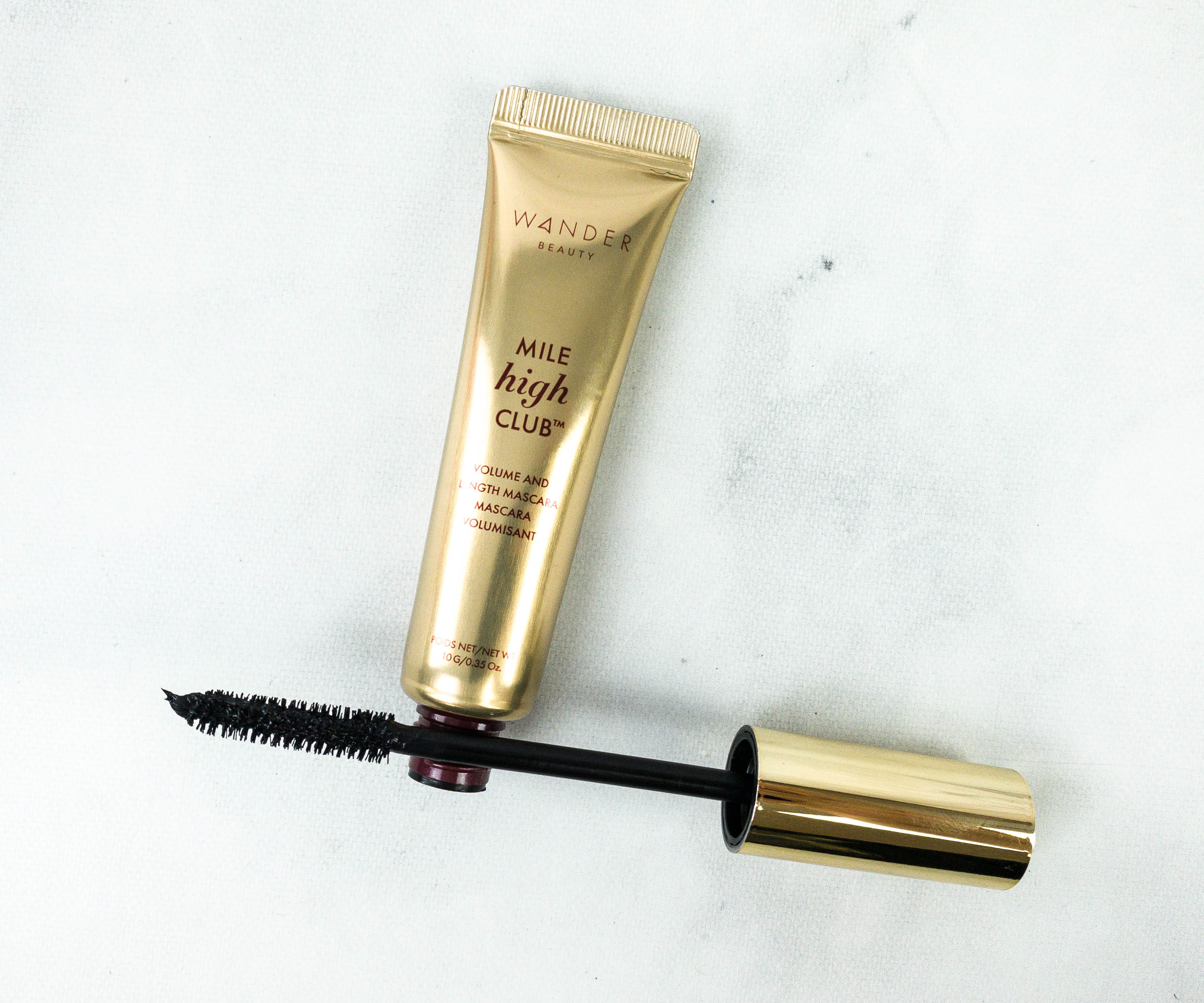 Wander Beauty Mile High Club Mascara ($26) To help lengthen and volumize the lashes, here's a mascara formulated with castor seed oil and trehalose! I like the bristles of the included wand because they make for a more precise application. Just a couple of swipes and it already makes my eyes look better. It doesn't clump up or feel sticky either!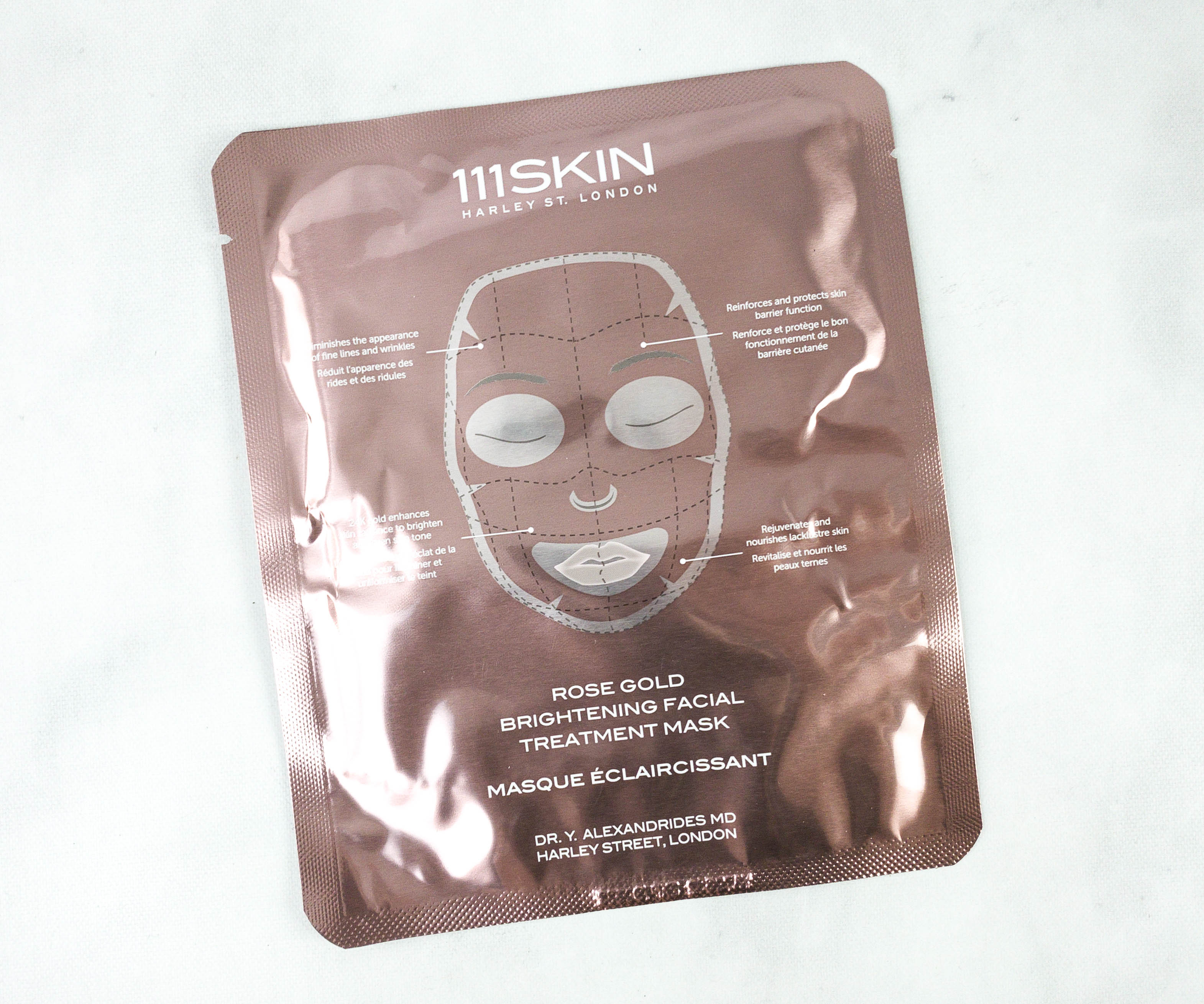 111SKIN Rose Gold Brightening Facial Treatment Mask ($32) This mask is ideal for prepping your skin before make-up, especially when attending a big event! It works instantly to hydrate and infuse the skin with radiance-boosting ingredients that give you a glowing complexion. It is formulated with argireline which helps reduce fine lines and wrinkles!
Evio Beauty Cleansing Hemp Wipes ($13) These beauty wipes save time when removing make-up and grime after a long day. It's so refreshing and it gives my skin a boost of hydration! Each wipe is infused with cannabis Sativa seed oil that is packed with antioxidants and fatty acids that help in nourishing and protecting the skin.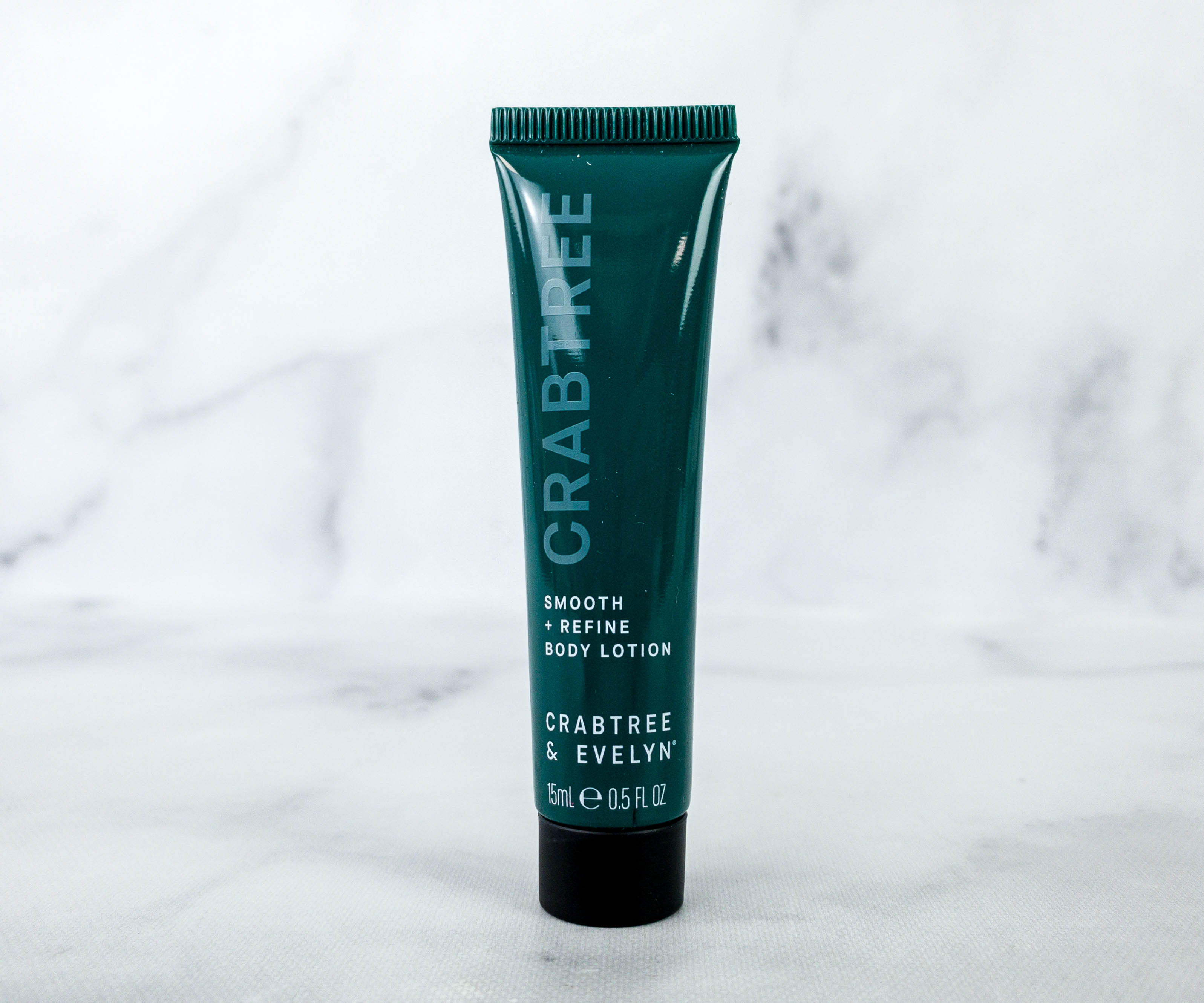 Crabtree & Evelyn Smooth + Refine Body Lotion ($1.32) This is such a creamy and moisturizing lotion, ideally used after a shower to lock in moisture in your skin. It also contains exfoliating apples AHAs to help get rid of dull and damaged skin. It makes the skin soft and smooth upon application and I love how it doesn't leave me feeling tacky! Its crabtree scent also lasts long!
KVD Vegan Beauty Everlasting Liquid Lipstick ($21) I love pigmented and long-lasting liquid lipsticks and this one fits the bill. It doesn't dry the lips unlike other matte liquid lipsticks and it applies smoothly on the lips. The formula is also vegan and cruelty-free, which is always a plus in my book!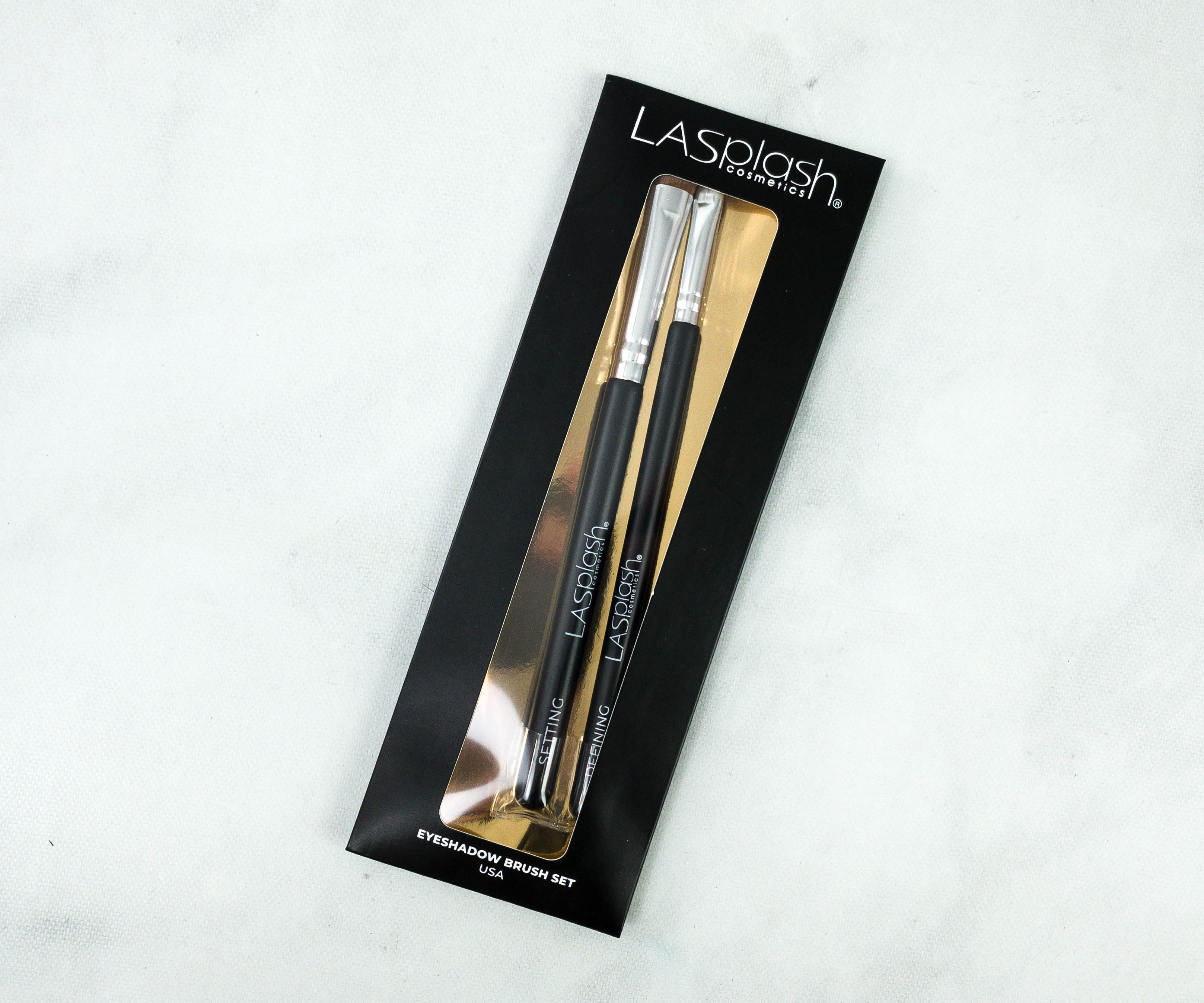 LA Splash Cosmetics Duo Brush Set ($12) They also included a brush set in this year's advent calendar!
It came in its own box packaging to make sure that the bristles don't get ruined during transit.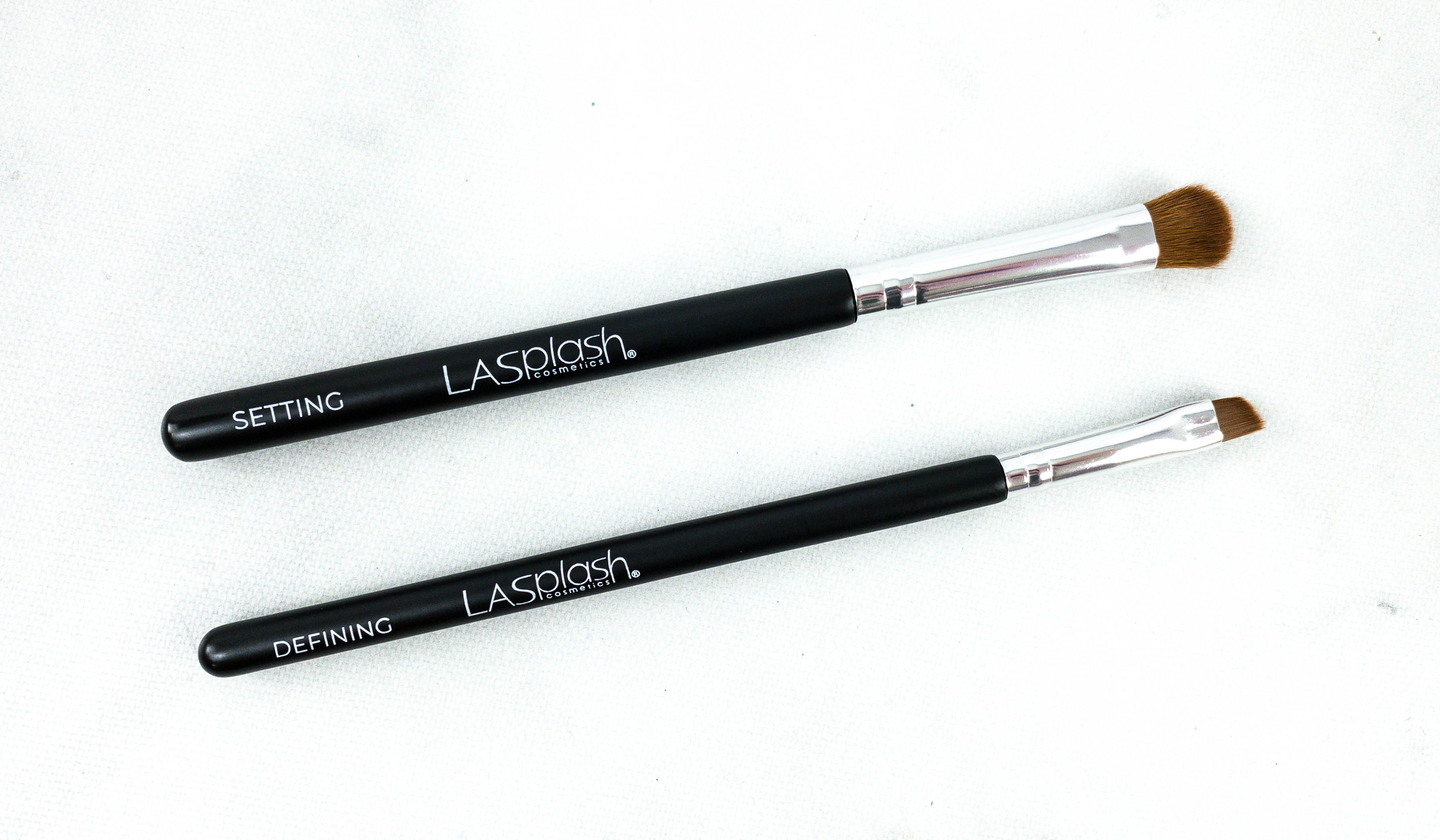 It contains two eye brushes, mainly used for setting and defining.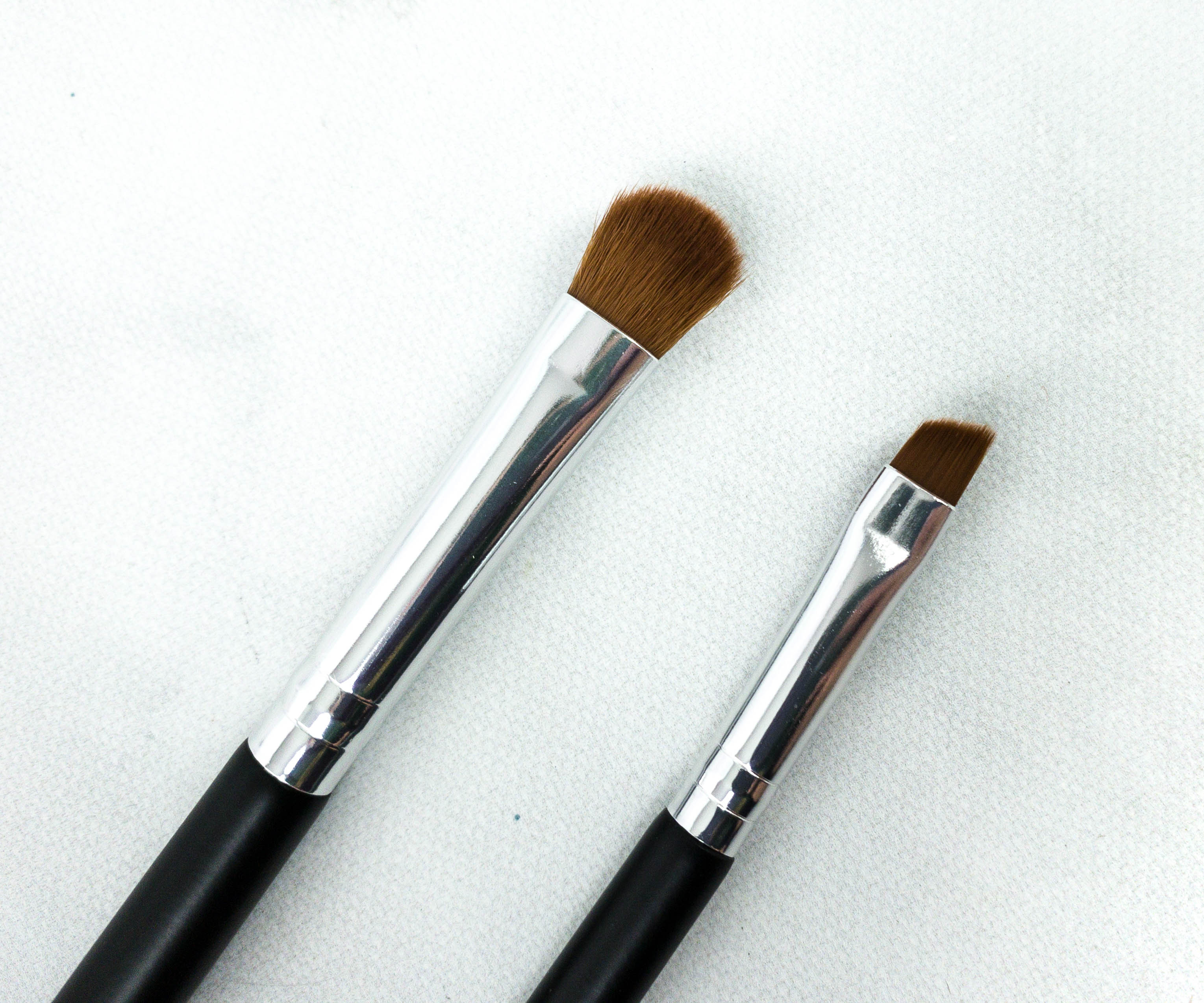 You can apply and blend eyeshadow using the bigger brush and then use the smaller one to put your eyeliner or define the corners for a more intense look.
First Aid Beauty Face Cleanser ($5.50) Here's another cleanser, and this time it contains aloe leaf juice and licorice root extract that provides gentle cleansing for the skin. It also works in removing make-up without leaving the skin dry and even maintains the skin's natural pH balance to help reduce flare-ups. The formula is fragrance-free and sulfate-free as well!
The Beauty Crop Stuck On You Eyeshadow Primer ($16.50) It's a primer formulated to increase the staying power of eyeshadows!
The soft and creamy formula makes it easier to blend out. It also helps the pigments of your eyeshadow by locking in the color.
This product not only adds longevity but is also good at keeping the eyeshadow from creasing, smudging, or fading.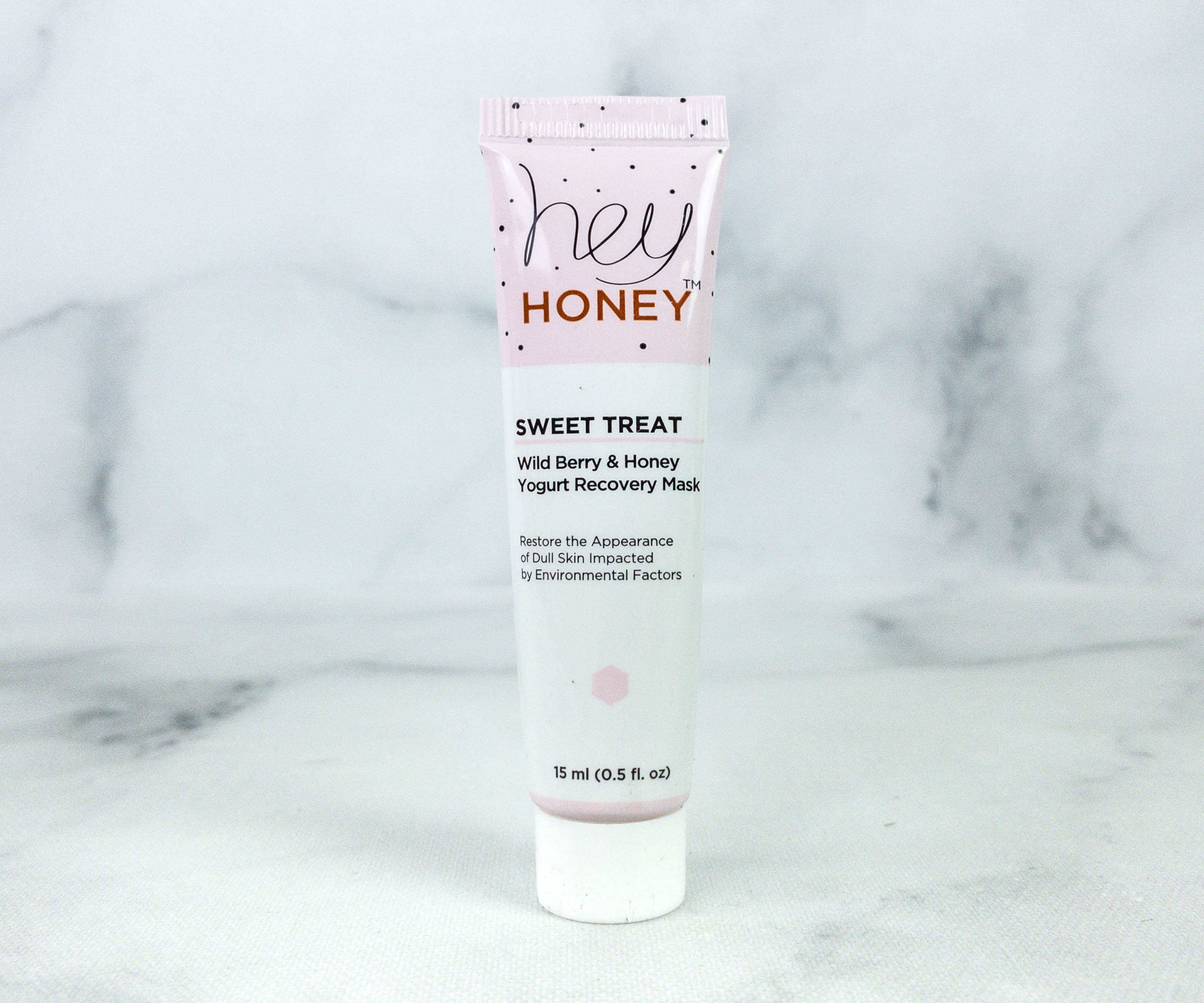 Hey Honey Sweet Treat Wild Berry & Honey Yogurt Recovery Mask ($13.50) Natural ingredients were combined in this recovery mask, including wild berry oil, jojoba, orange, and honey. Ideal for dull and stressed skin, the formula helps restore the skin's natural barriers while fighting environmental stressors. It even moisturizes while reducing the appearance of fine lines and wrinkles, leaving the skin smooth and soft! It works for dry skin and mature skin as well.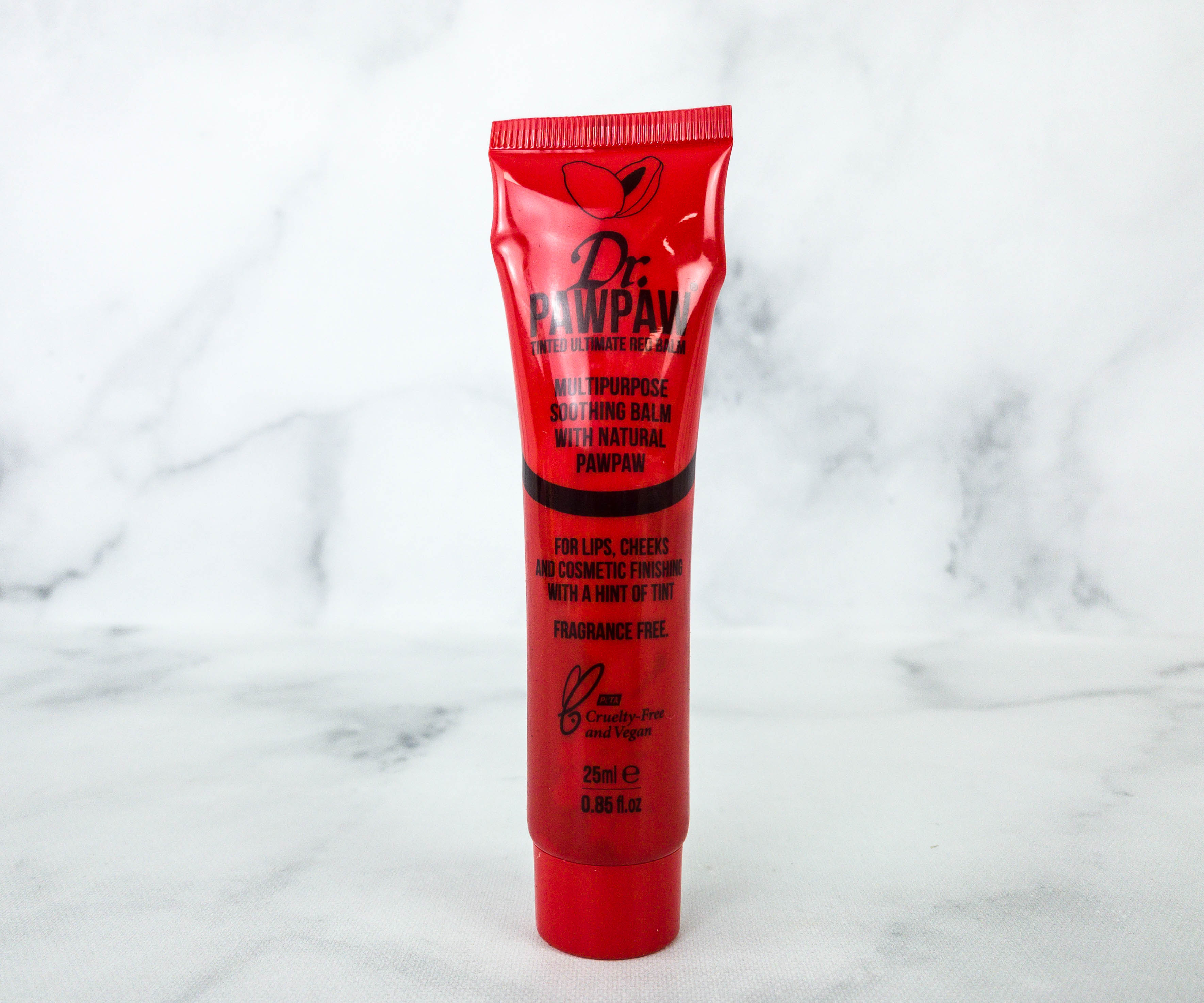 Dr. PAWPAW Tinted Ultimate Red Balm ($8.49) This balm is full of antioxidants and vitamins that help the skin heal and restore itself. It has a lot of uses, from treating dry and chapped lips to soothing minor cuts! Plus, the formula is cruelty-free and vegan.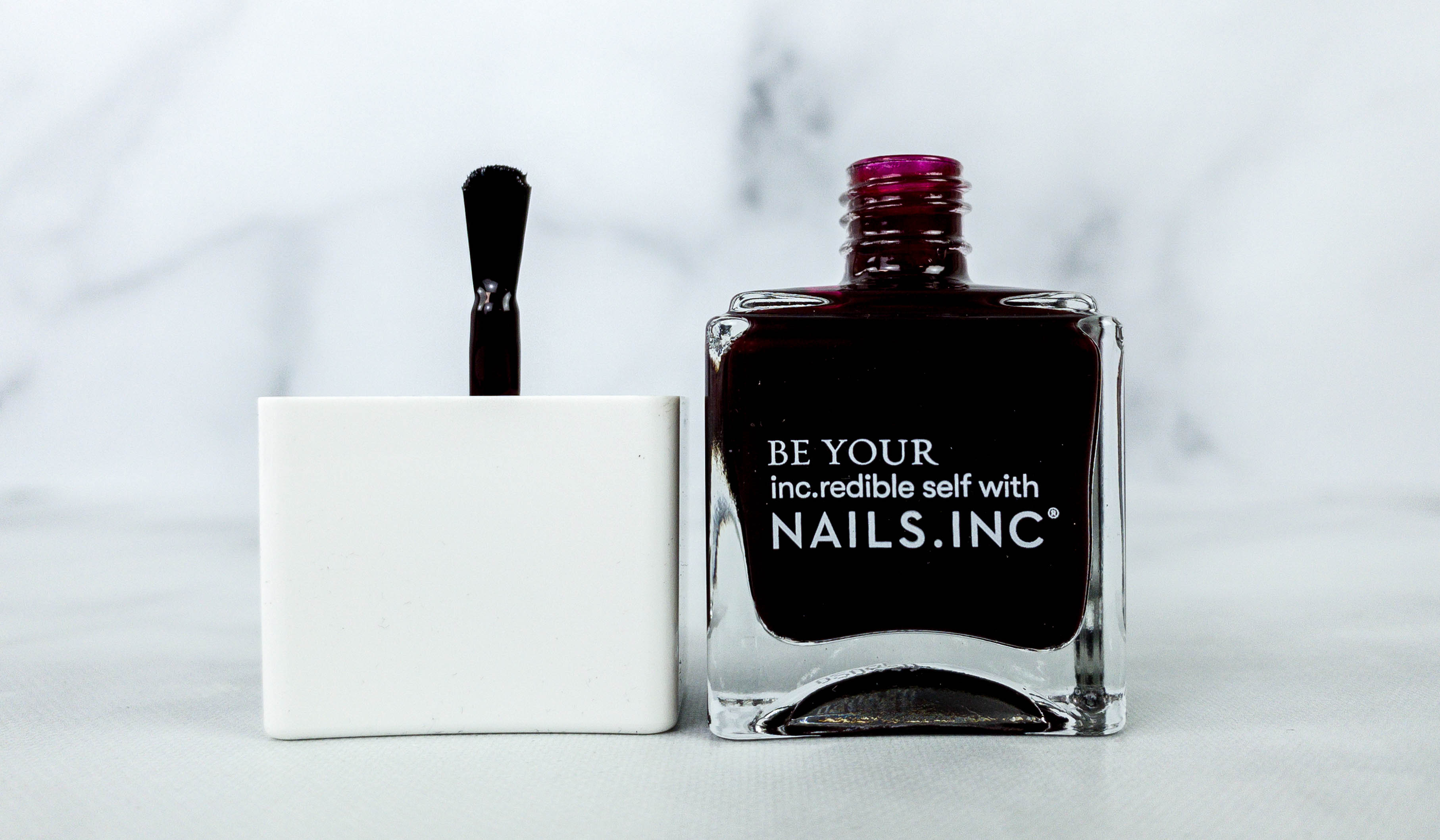 Nails.INC Victoria Nail Polish ($15) The nail polish has a deep color that is perfect for winter!
The formula is vegan and plant-based it's good for the nails. The color applies easily and it's also buildable. If you want it darker, just apply more coats!
Now, we're on to the last item in this year's Glossybox Advent Calendar!
Iconic London Day to Night Eyeshadow Palette ($62) They surely saved the best for last! The 25th item is a full-sized eyeshadow palette!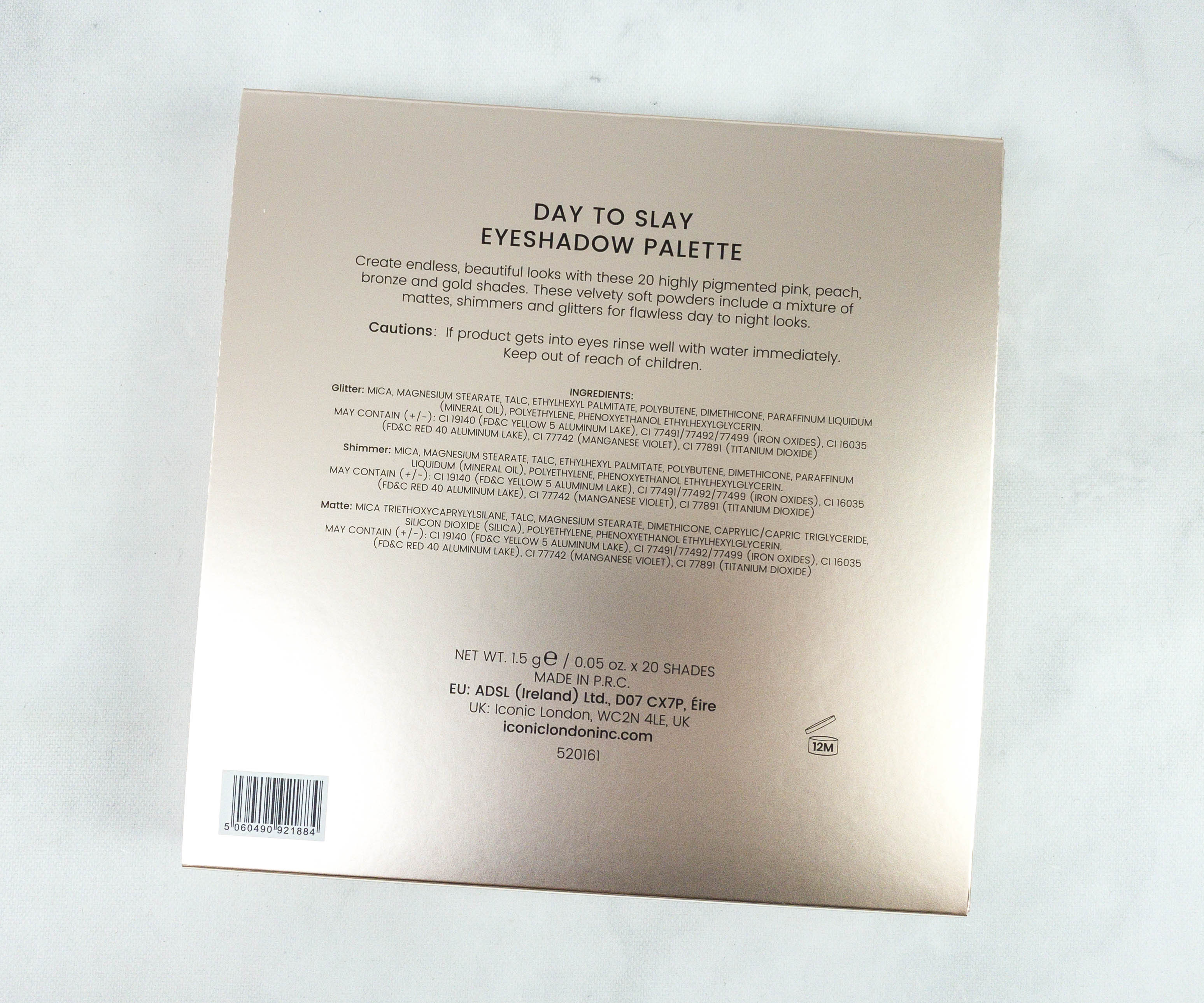 The packaging looks sleek!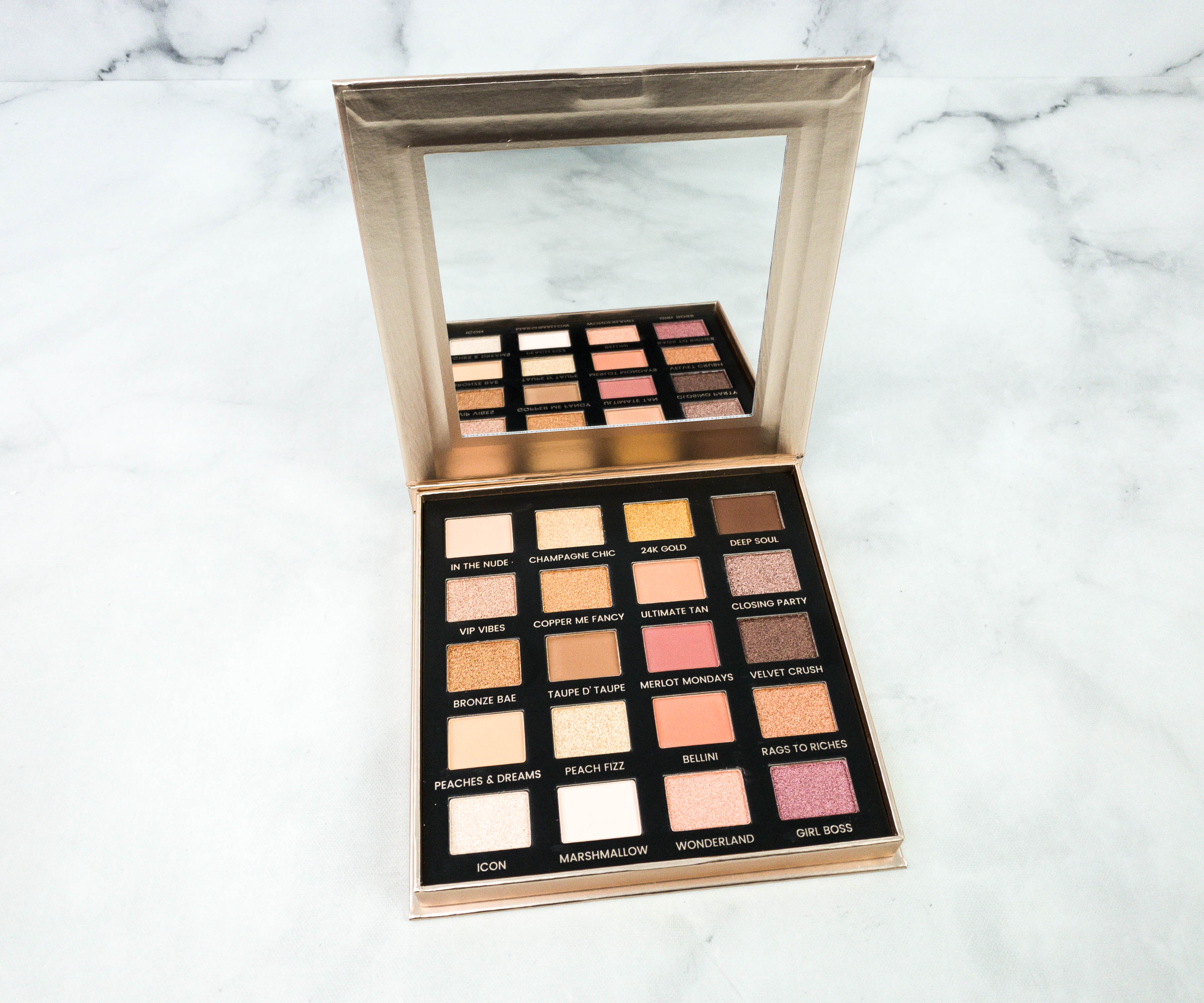 I love the color selection of this palette. It has a warm and earthy shade range, all of which are ideal for everyday wear. I also like that the palette came with its own mirror!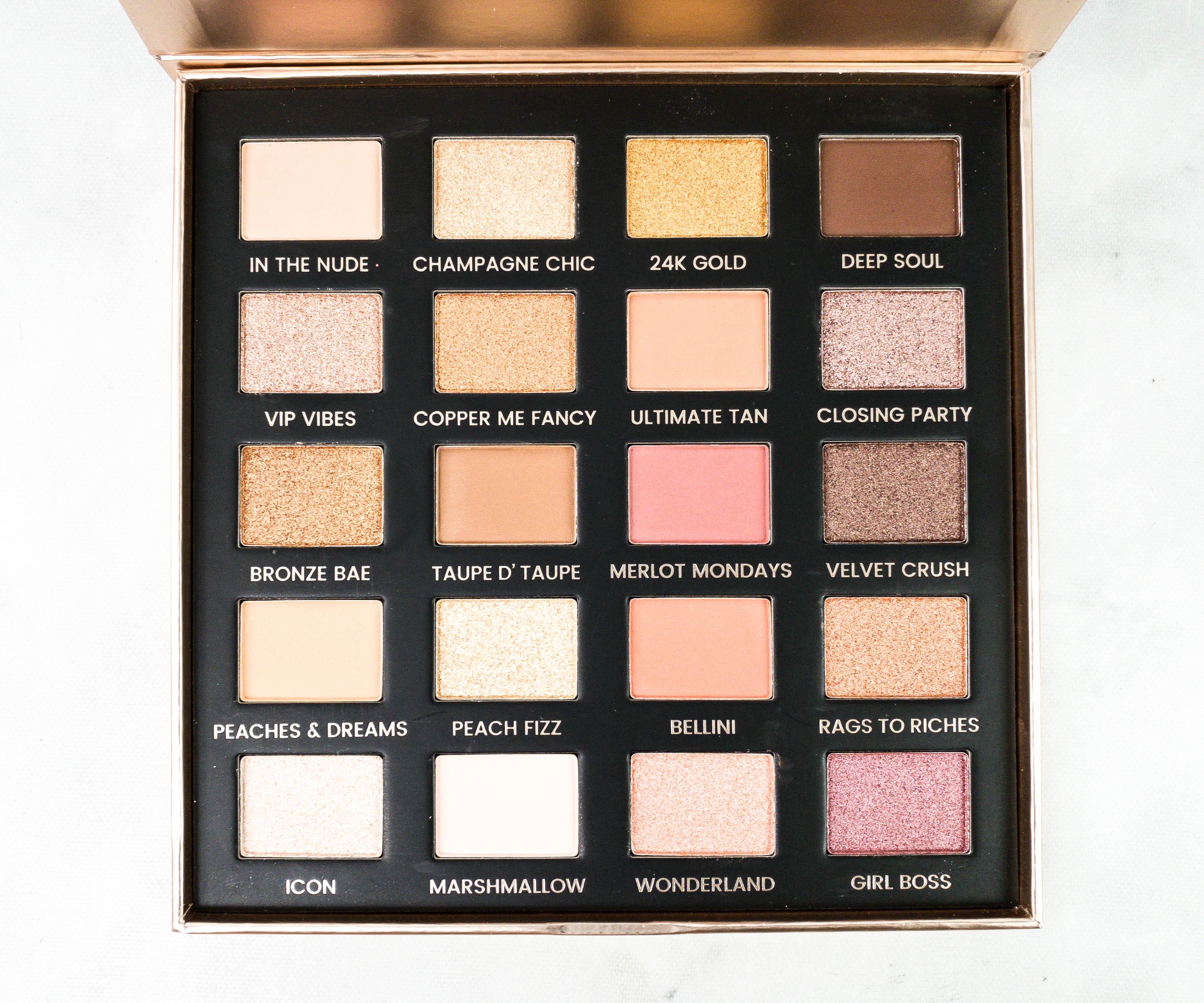 It has a nice mix of metallic and mattes. Everything is highly pigmented and they are buttery soft! I'm loving the shades Bellini and Taupe d' taupe! What a stunner for the last item!
I'm so surprised by all the items in this Glossybox 2020 Advent Calendar! If you're a member, you only have to pay $89 for the whole box and you will get more than $500 worth of items inside! If that isn't a steal, I honestly don't know what is. Not only that, every single item in the box is really fantastic. It has everything from skincare to makeup and even beauty tools! They ended the calendar on a high note with a giant full-sized eyeshadow palette, which is also my favorite item from this bunch. The colors are gorgeous and the formula is also excellent! Whether you're giving this advent calendar as a gift or keeping it for yourself, it's worth every single penny.
Are you getting the 2020 Glossybox Advent Calendar? Find it in the Holiday shop at GLOSSYBOX!