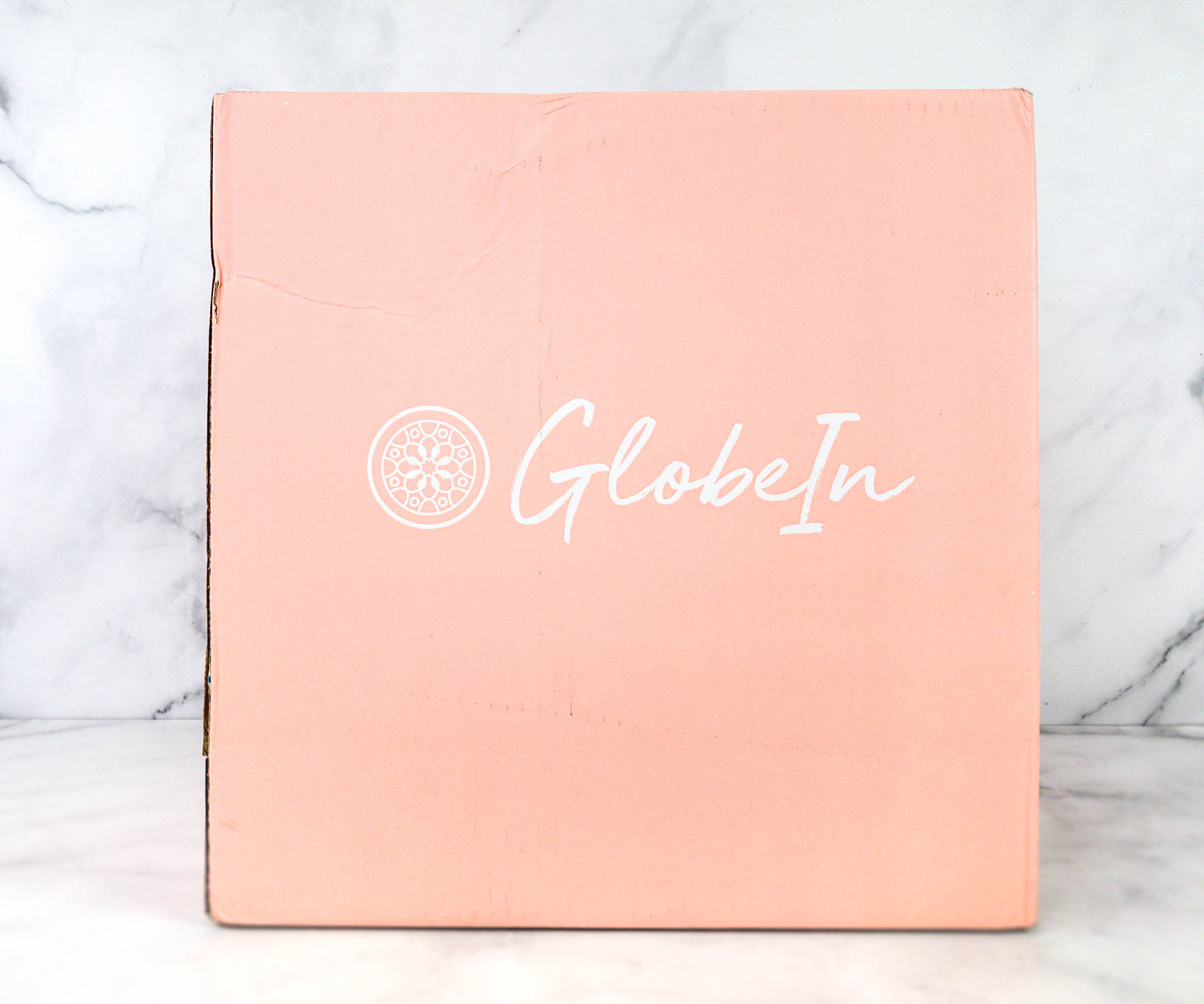 The GlobeIn Artisan Box Club is a subscription that sends handcrafted products from around the world. All items are produced either by collectives that are fair trade certified or that respect and adhere to fair trade principles. All artisans and farmers whose products are distributed by GlobeIn are paid a fair wage for their products.
DEAL: Get 50% off your first box on any 3-month GlobeIn Premium Subscription Box. Use this link and the coupon code TRYUS50 at checkout.
Get 80% off your first box when you sign up for a 6-month Premium Artisan Box subscription! Just use the coupon code BFISHERE and use this link to subscribe.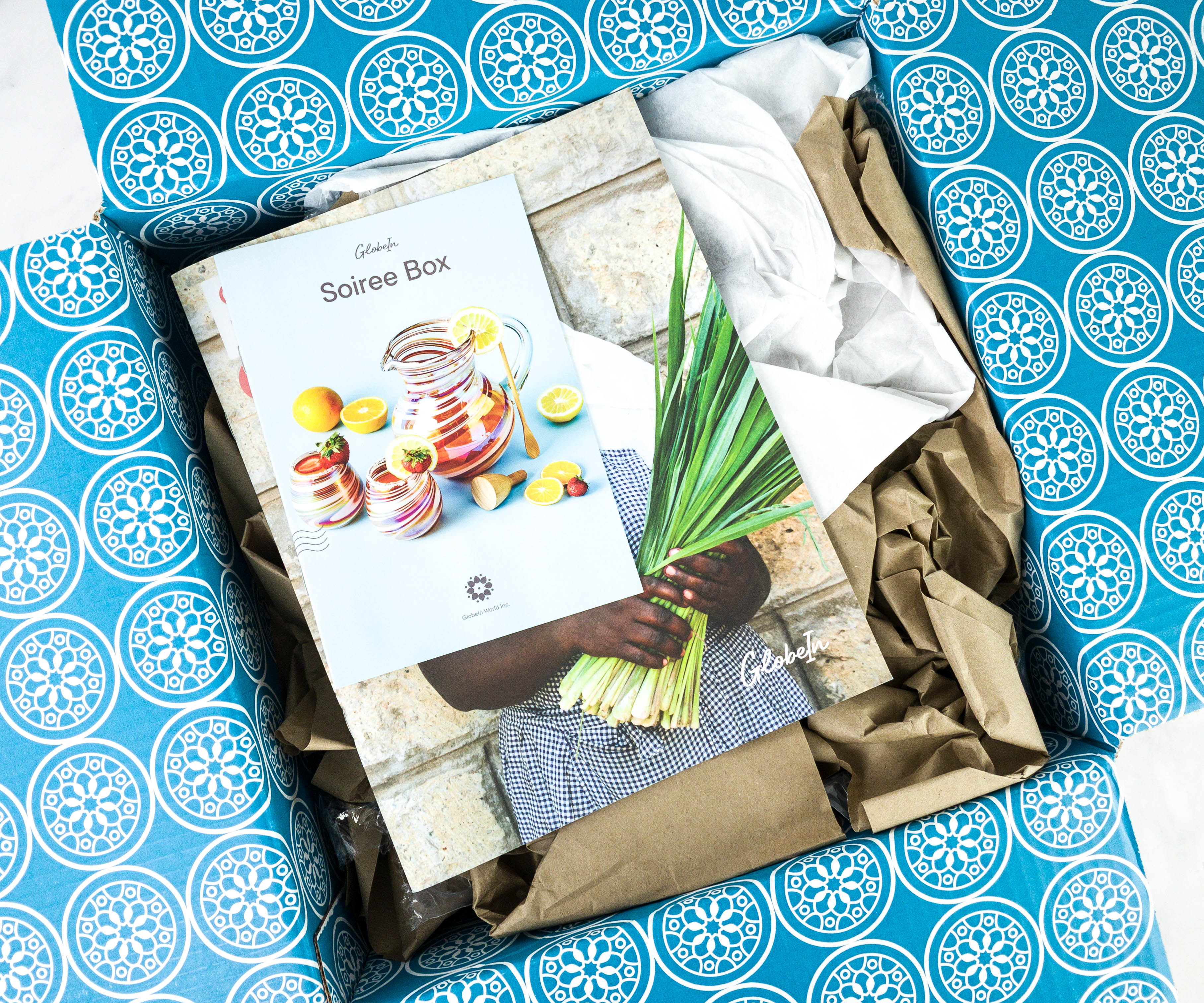 Everything was well wrapped and protected during shipping.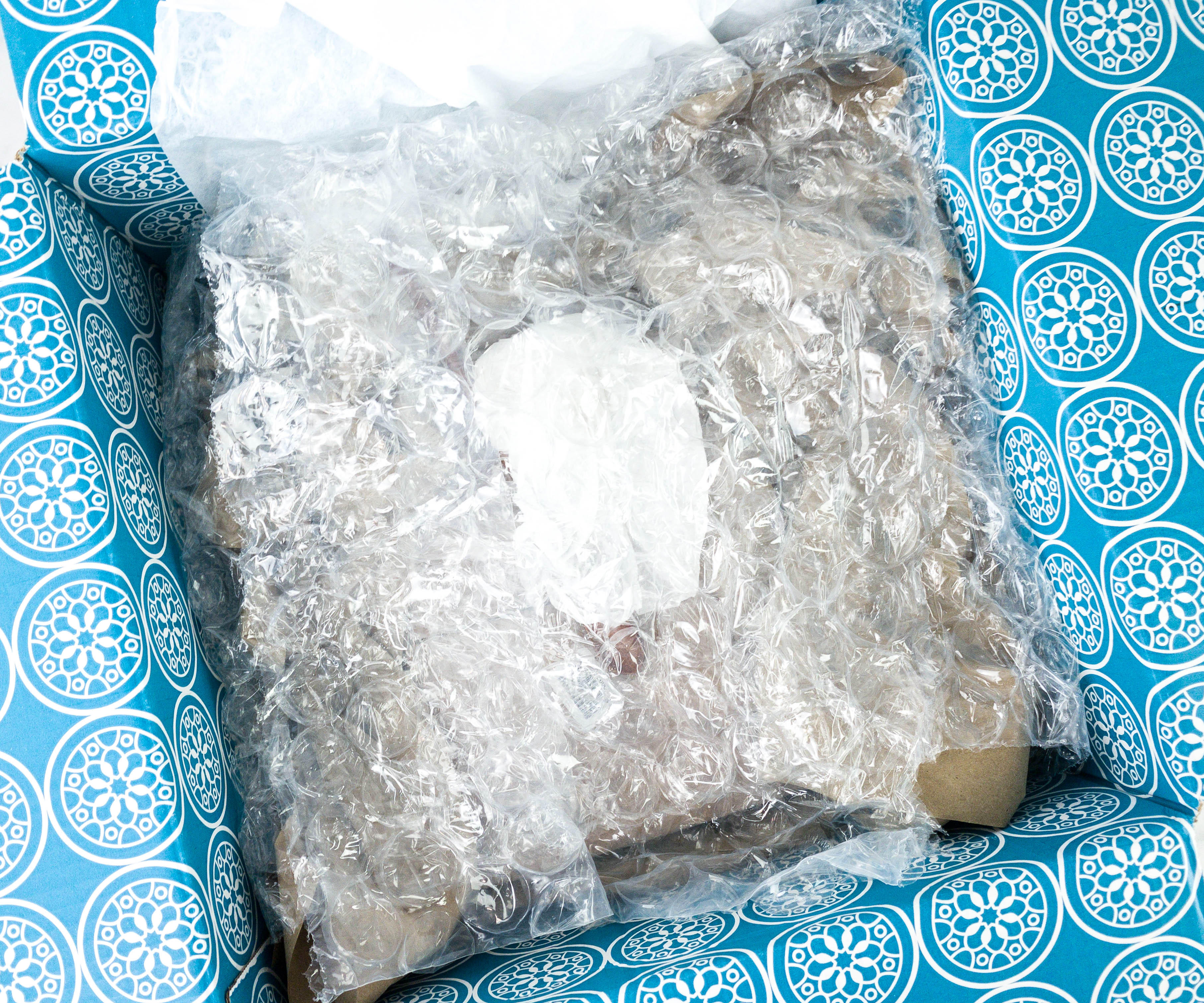 Some items were even packed with bubble wrap!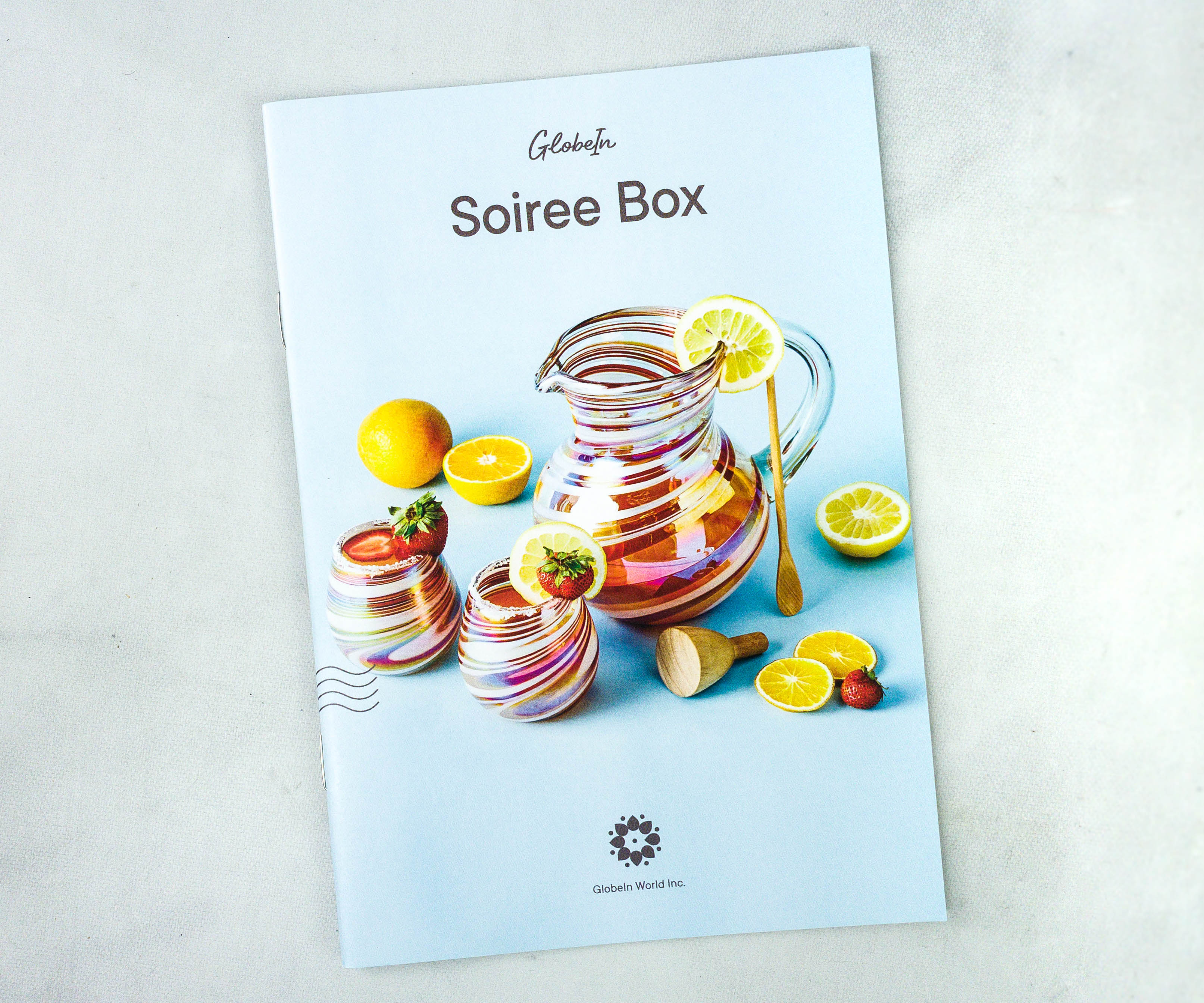 The booklet is back this month!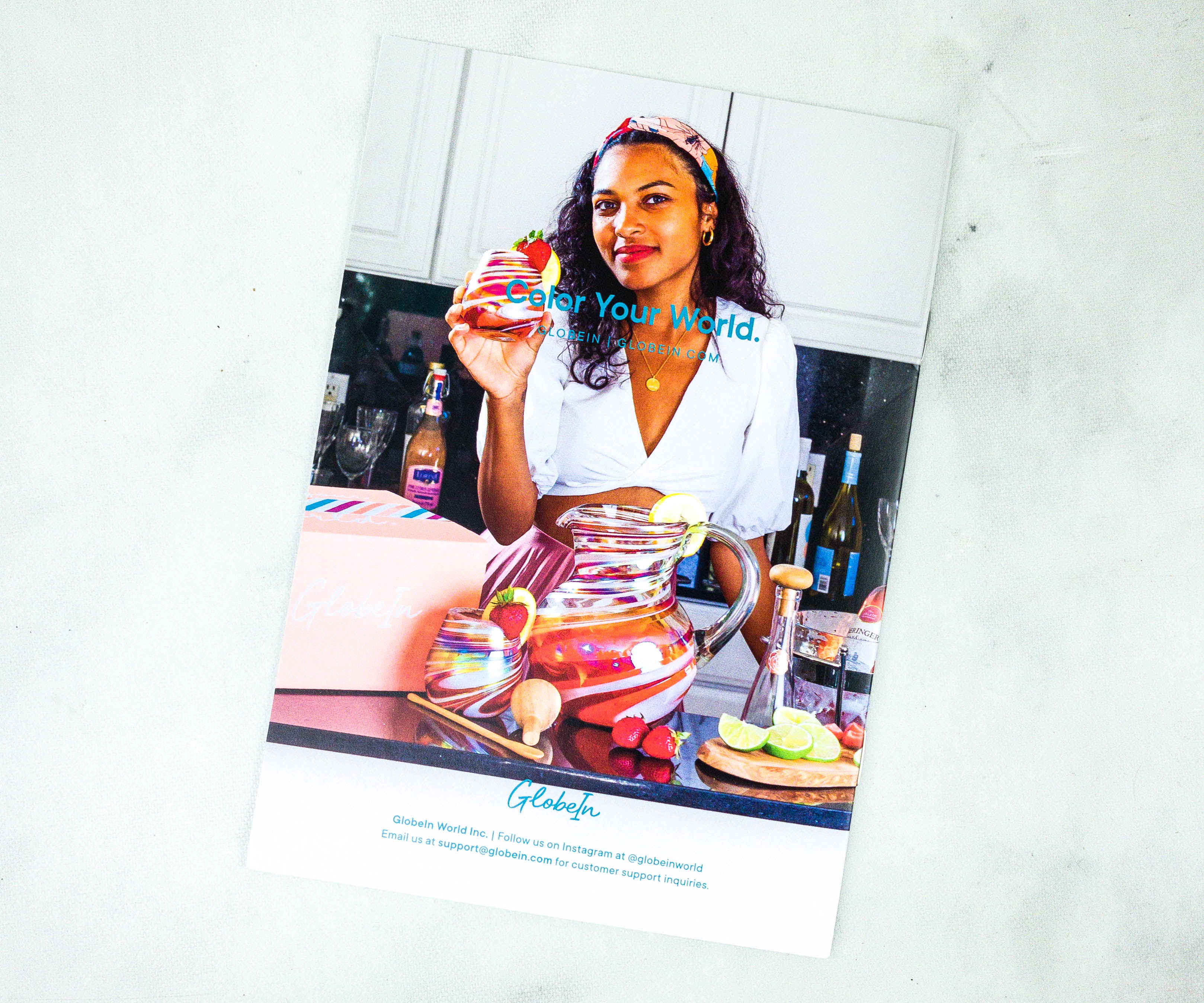 It features a photo of how you can use the items in the box.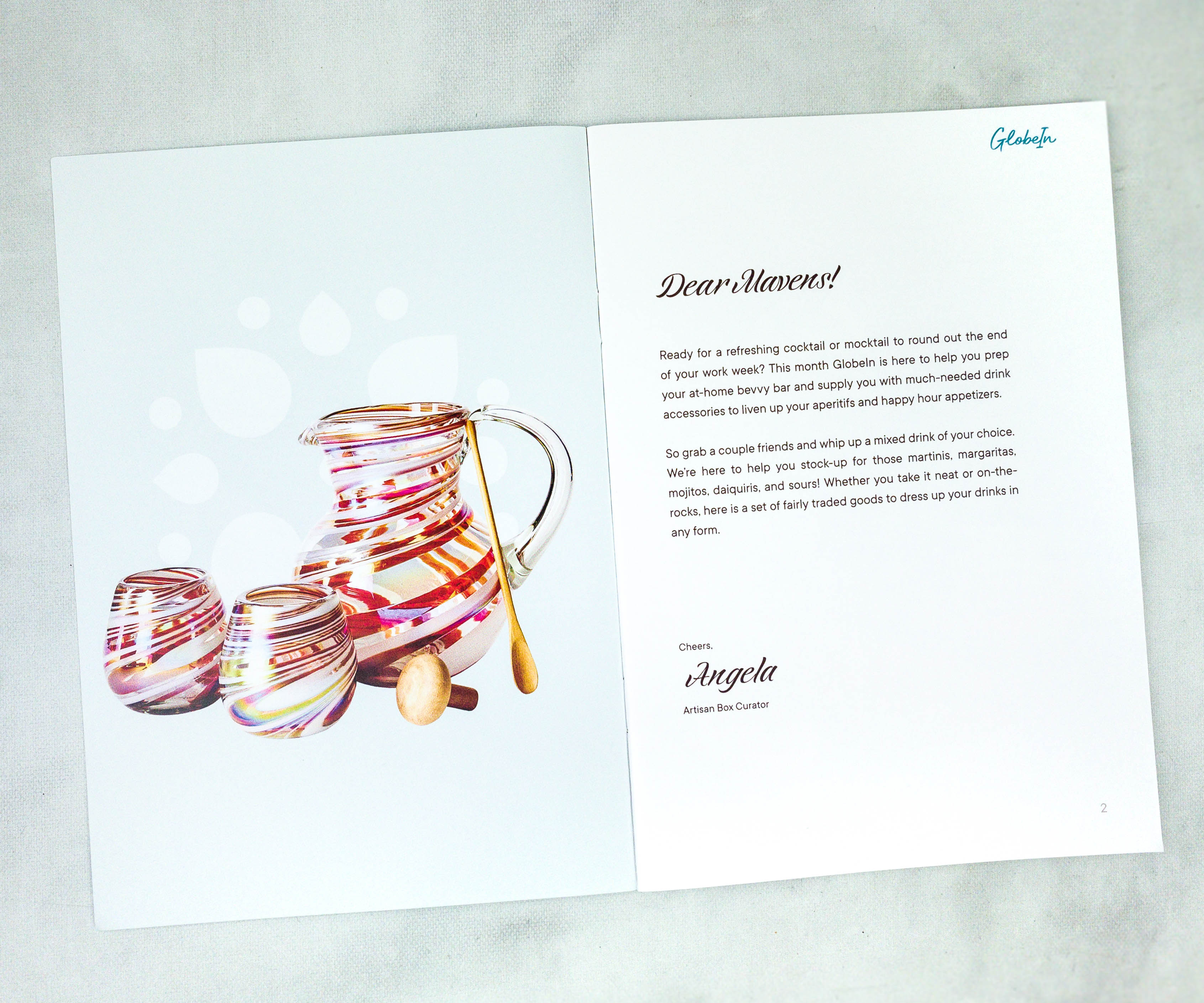 Inside, there's a message from Angela for the Artisan Box Curator.
This part of the booklet shares 10 tips for the perfect charcuterie board.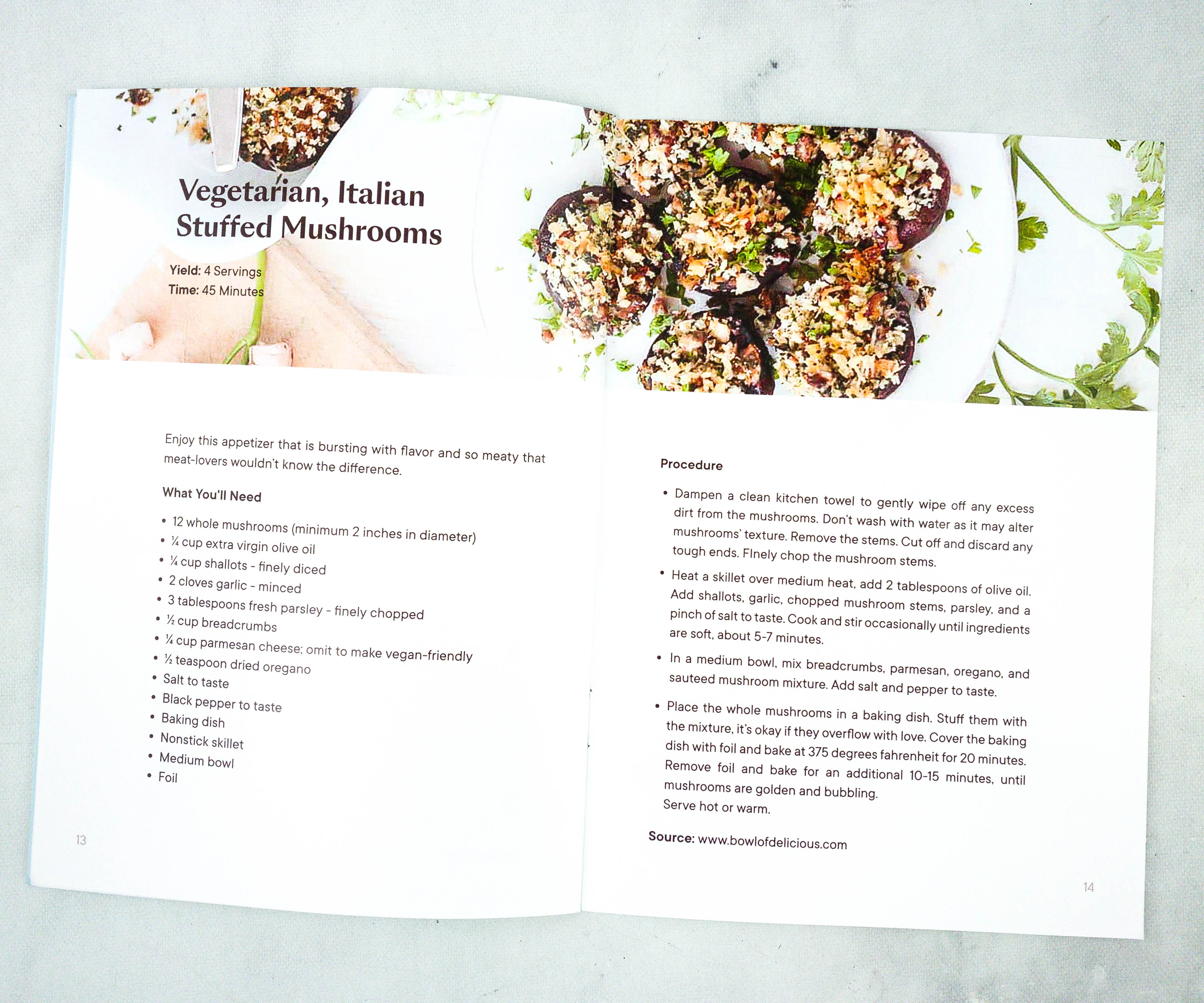 Next up is a recipe for Vegetarian, Italian Stuffed Mushrooms.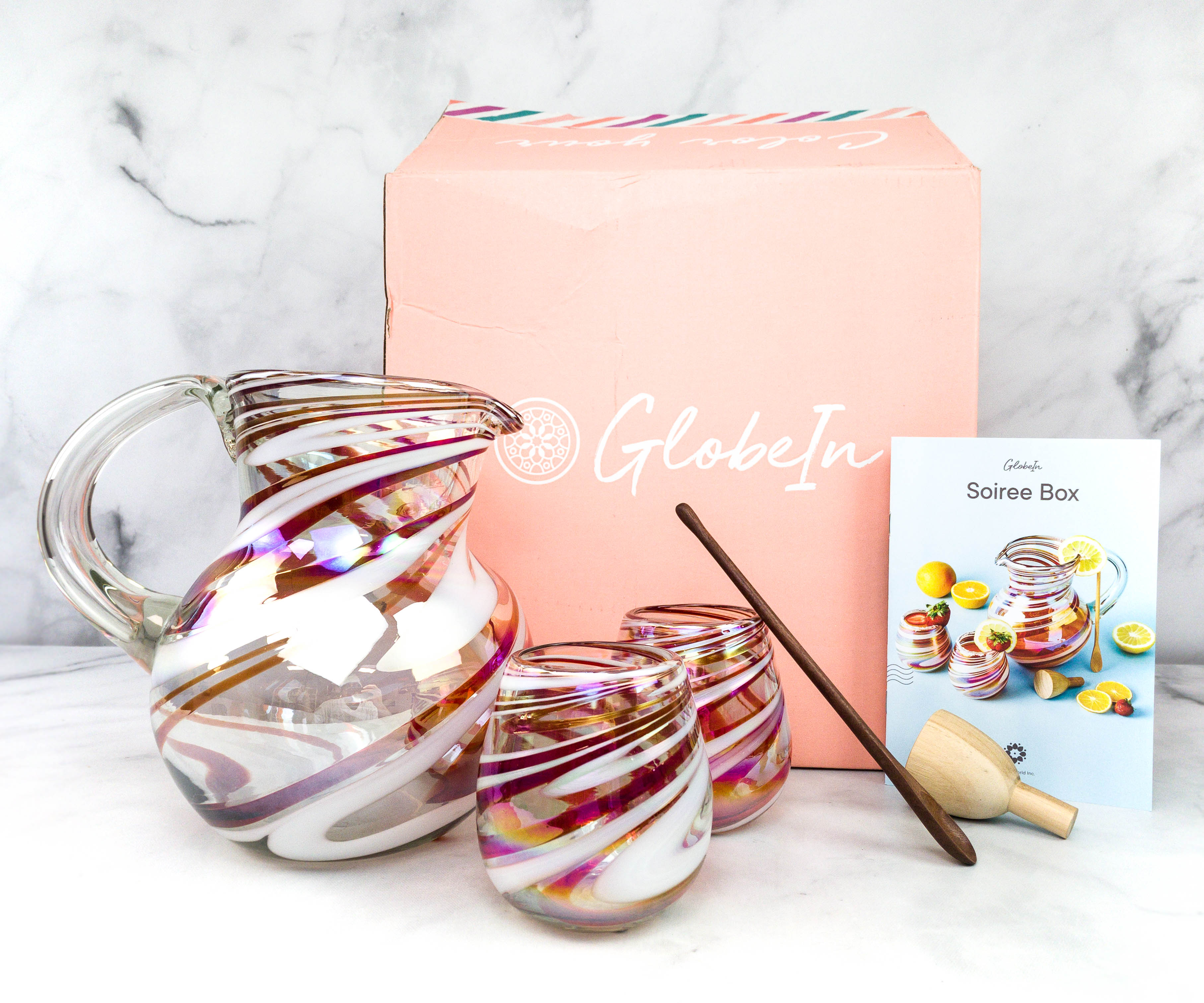 Everything in my SOIREE box!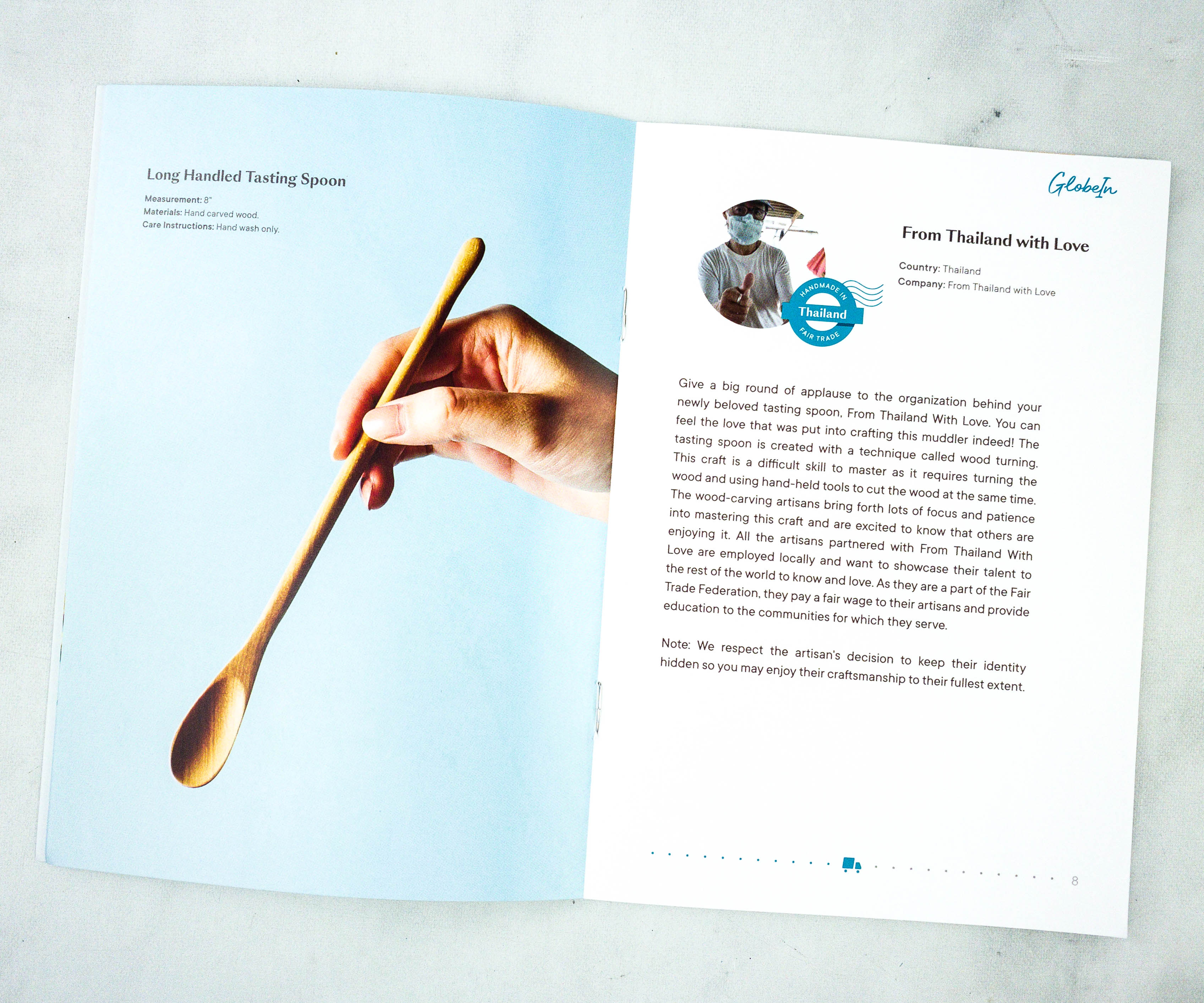 From Thailand With Love Long Handled Tasting Spoon – Thailand. Artisans from Thailand made this long spoon using a technique called woodturning. It's an ideal tasting spoon, so you can season and taste your food with ease.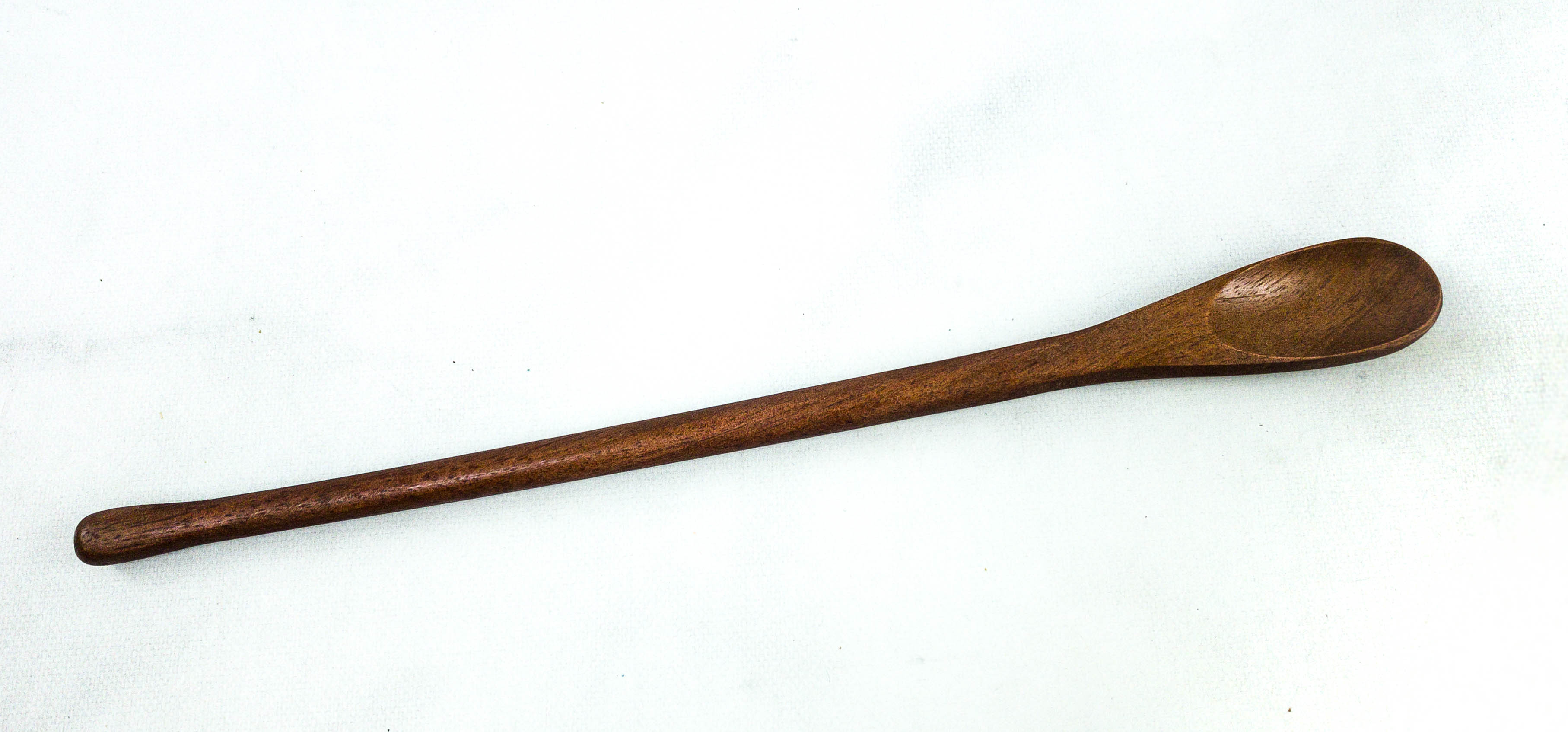 The handle is thin and it measures 8″ long. It's easy to grip!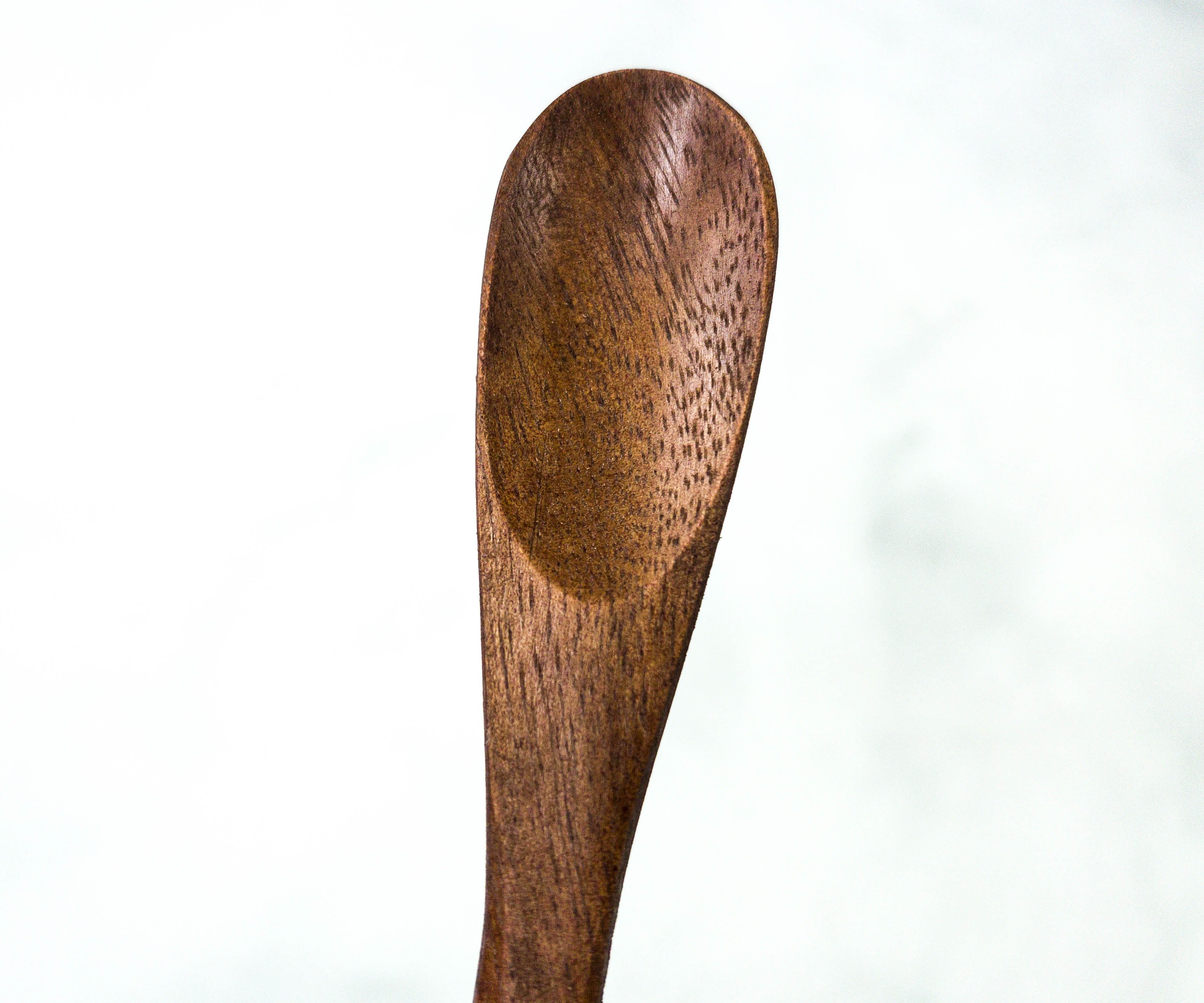 The texture is nice as it's made of real wood. It shouldn't be used in the dishwasher, so you need to hand wash it to clean.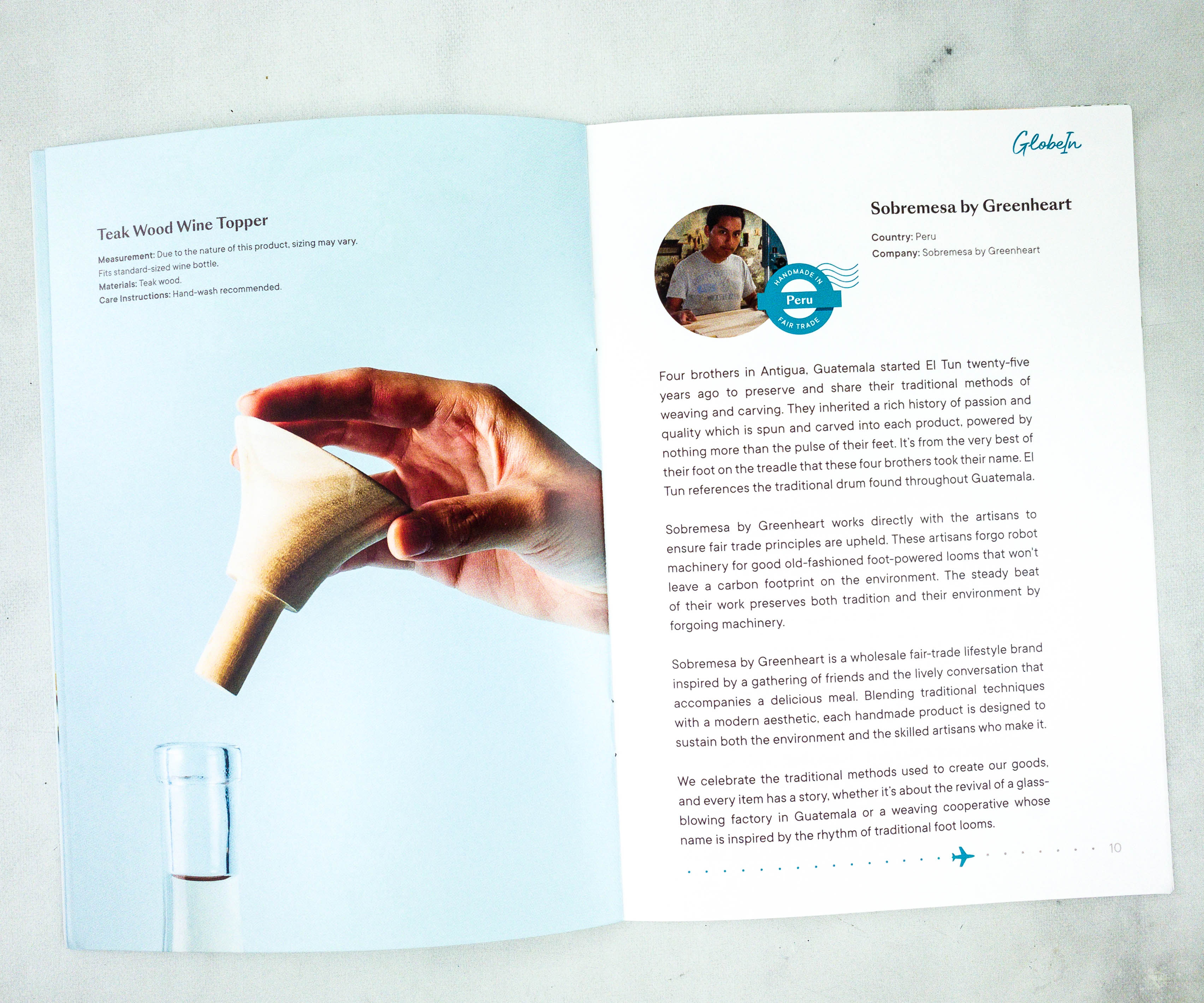 Sobremesa by Greenheart Teak Wood Wine Topper – Peru. For wine lovers like me, this wine topper made with teak wood is really useful. It's made by artisans from Peru!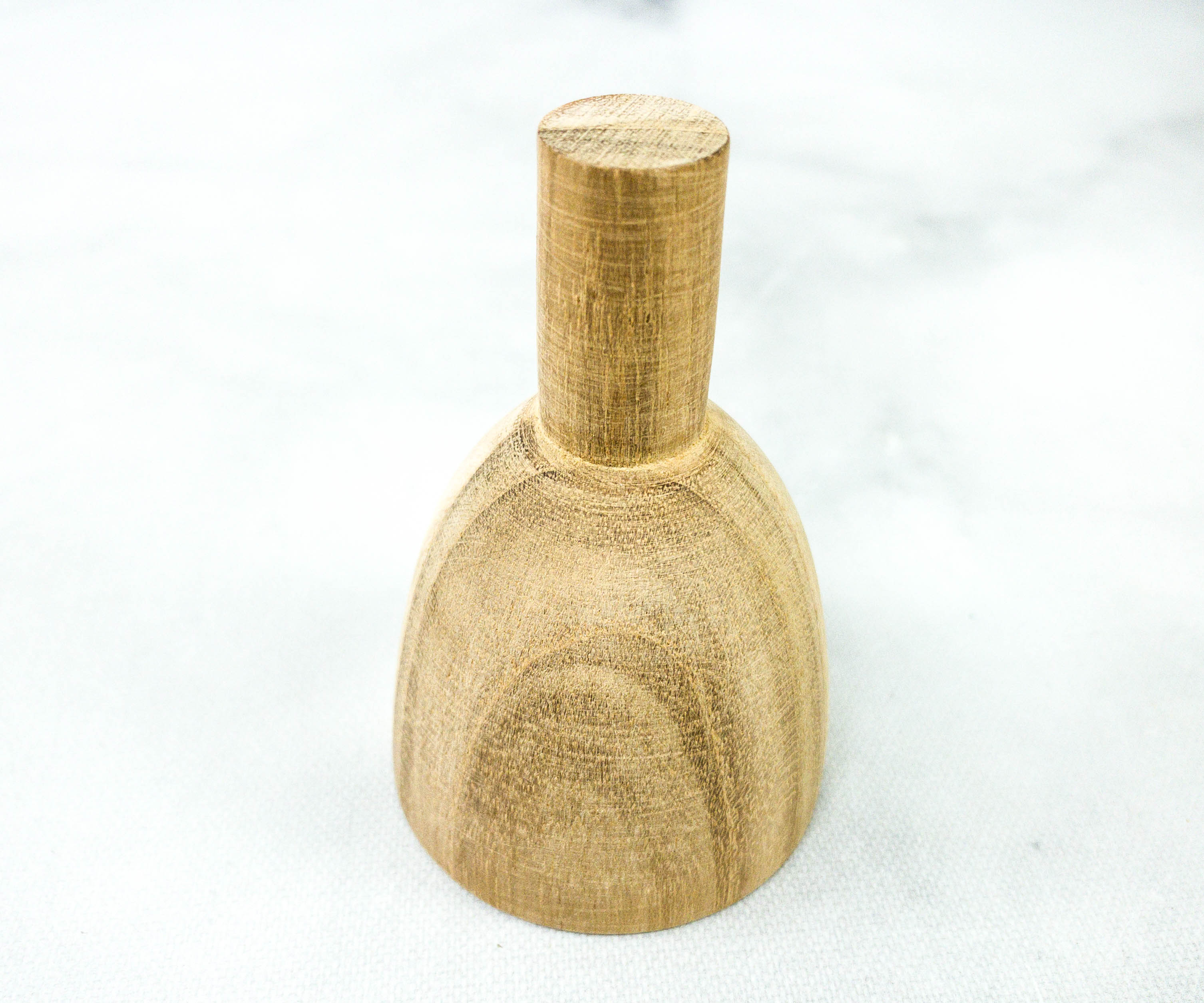 Instead of a machine, they used foot-powered looms in making this topper, so the process doesn't leave a carbon footprint!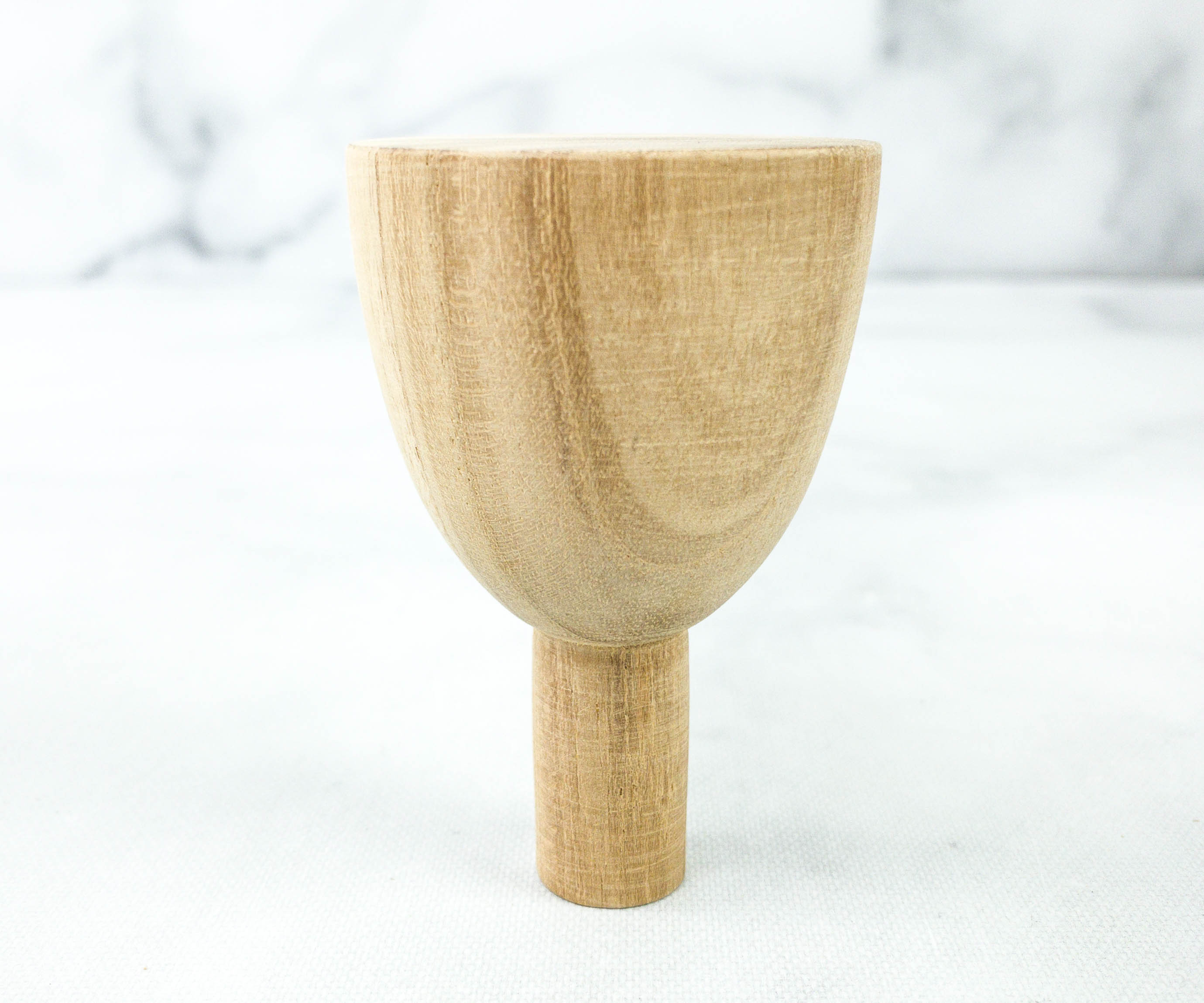 It fits standard-sized wine bottles.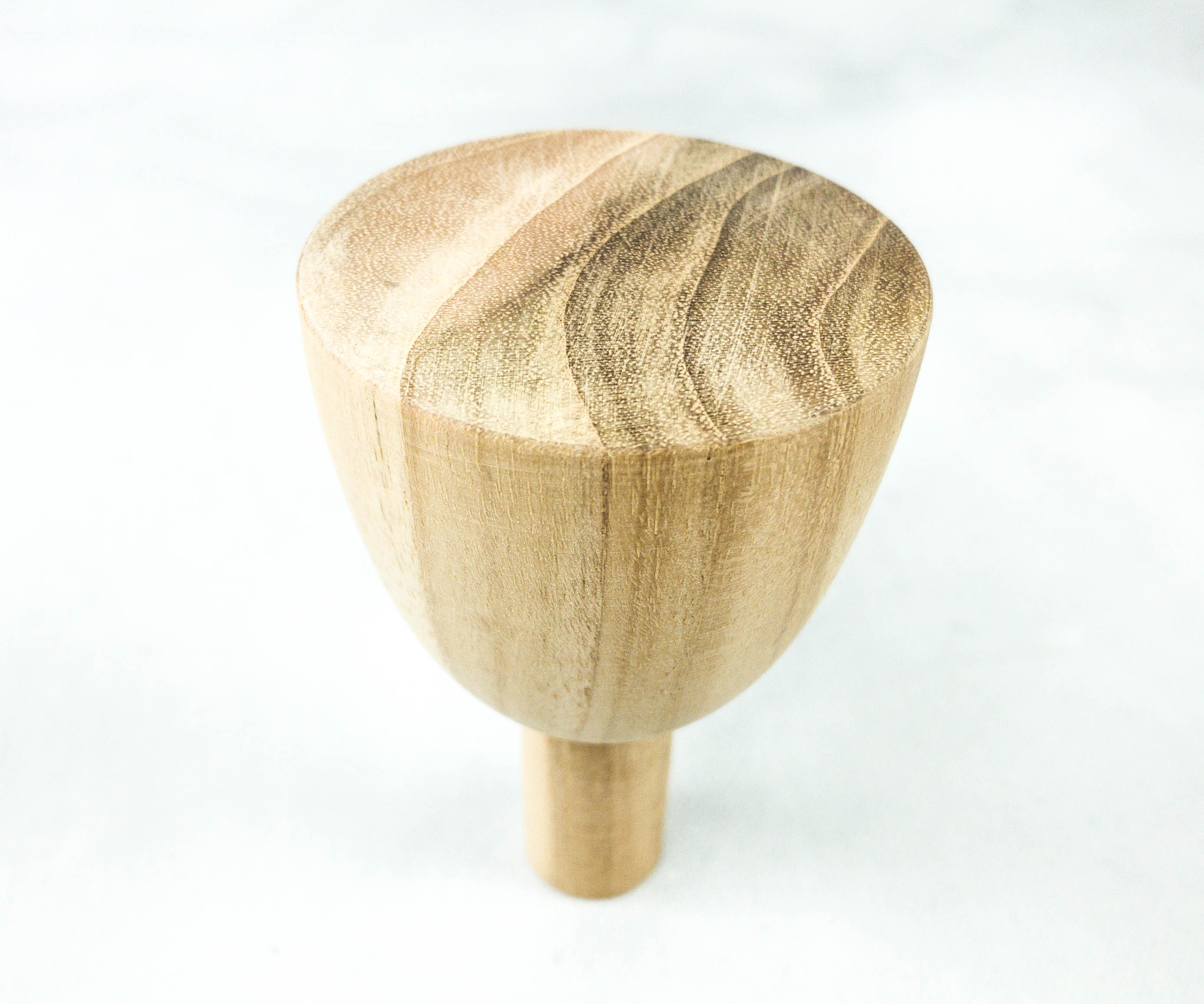 This keeps the wine fresh for a longer period of time as it keeps the air out from the bottle.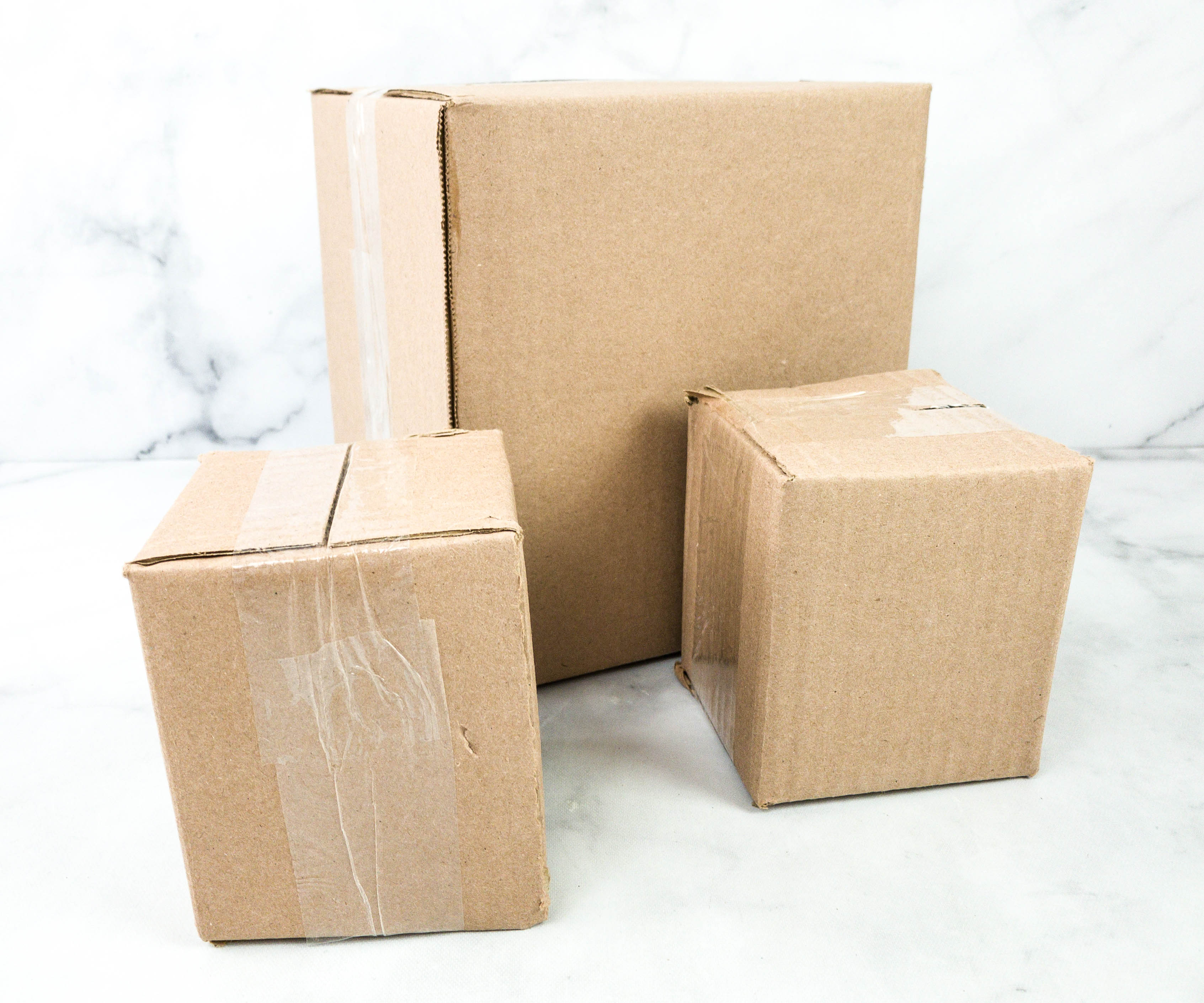 The next items were packaged in individual boxes.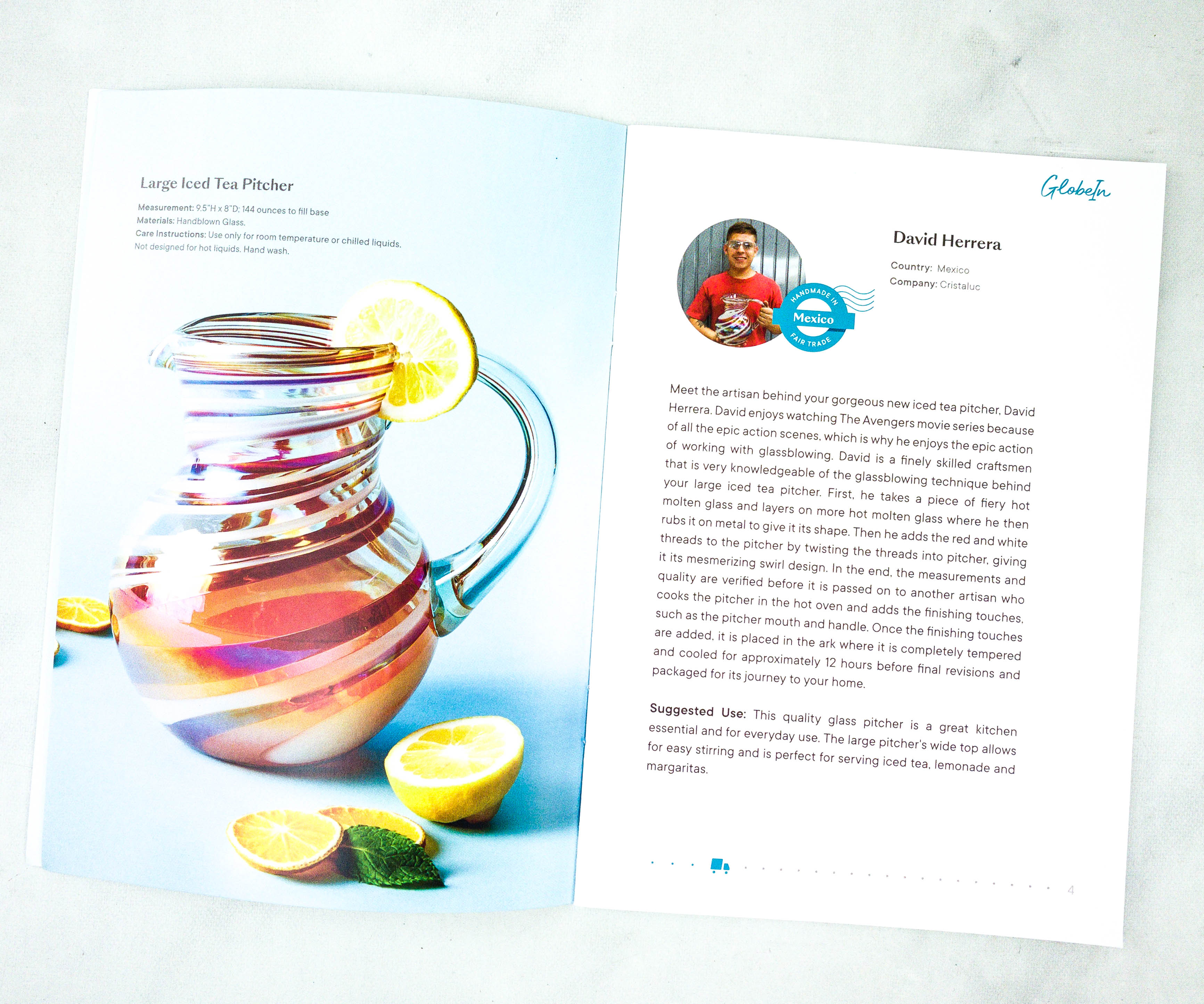 Cristaluc Large Iced Tea Pitcher – Mexico. A soiree wouldn't be complete without some refreshments. This stunning pitcher from Mexico is great for serving drinks like iced tea and lemonade!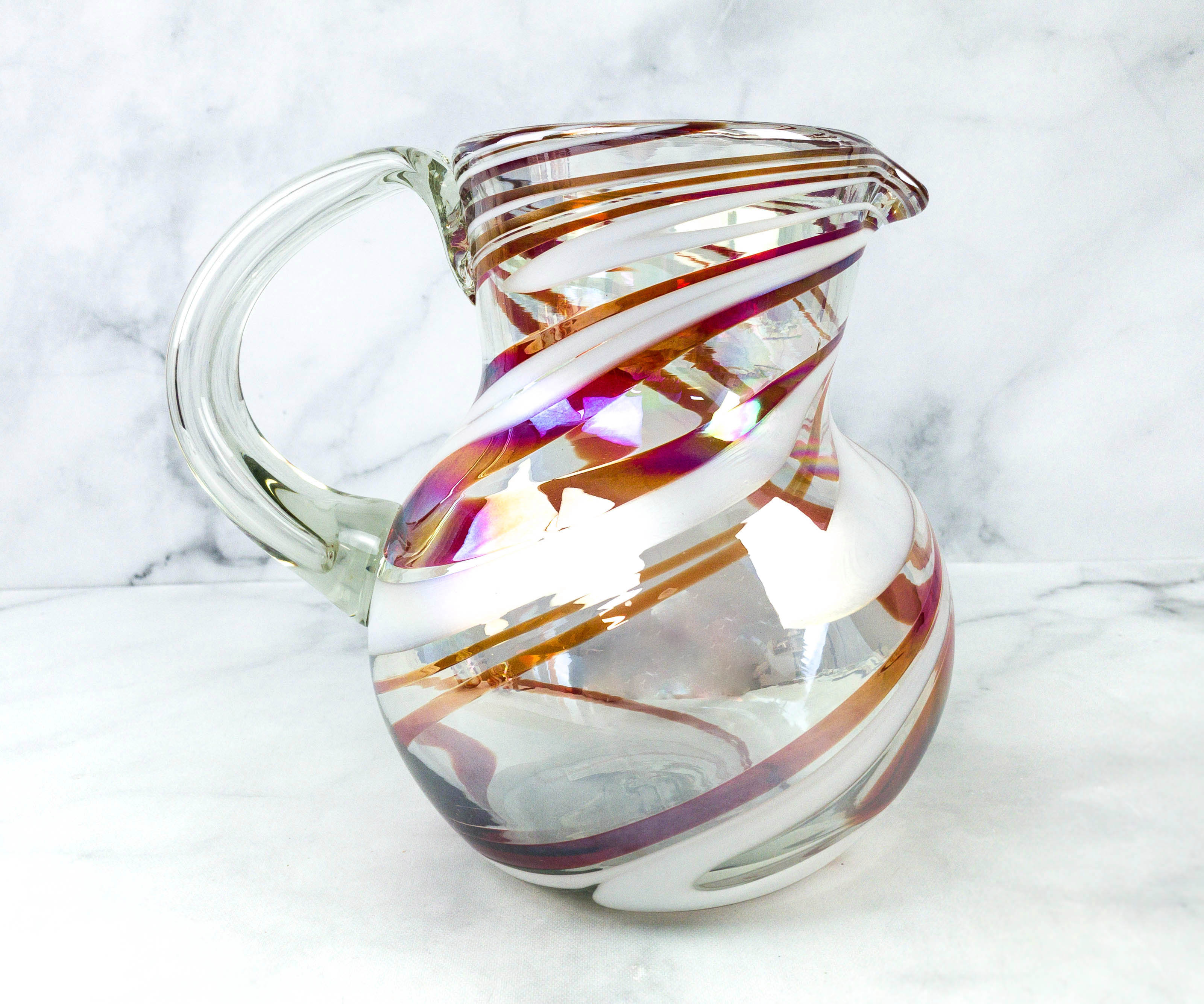 It was made using a glassblowing technique! To make this, an artisan layers molten glass until it forms a shape and then, they add red and white threads by swirling for the design. Then, it is cooked in an oven and another artisan adds the handle and the pitcher's mouth.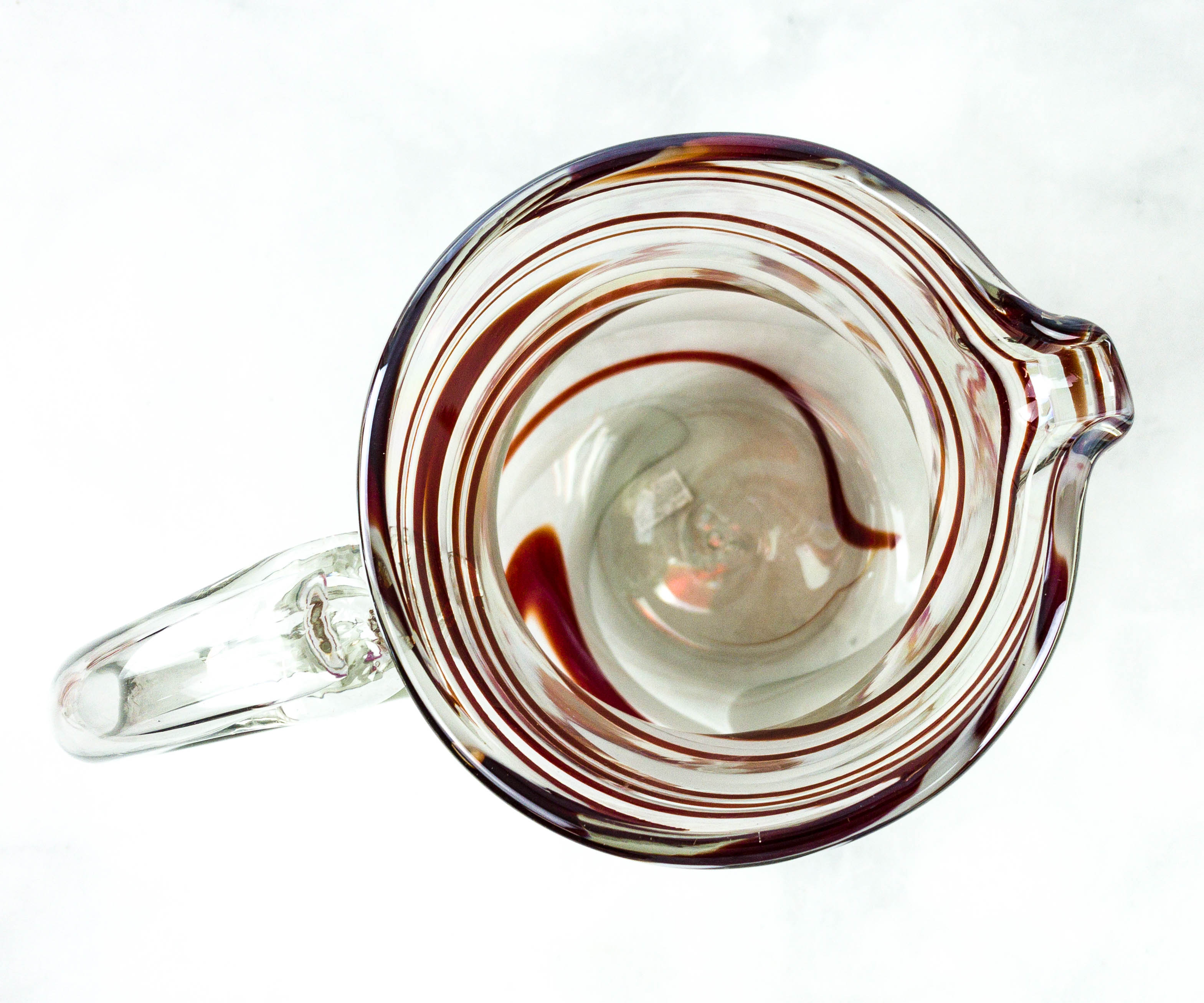 It comes with a wide top for easy stirring. This pitcher can be used with chilled liquids or room temperature liquids, but not for hot beverages!
It looks lovely! The handle is thick and sturdy but not too heavy. Also, it's overall size is larger than standard pitchers.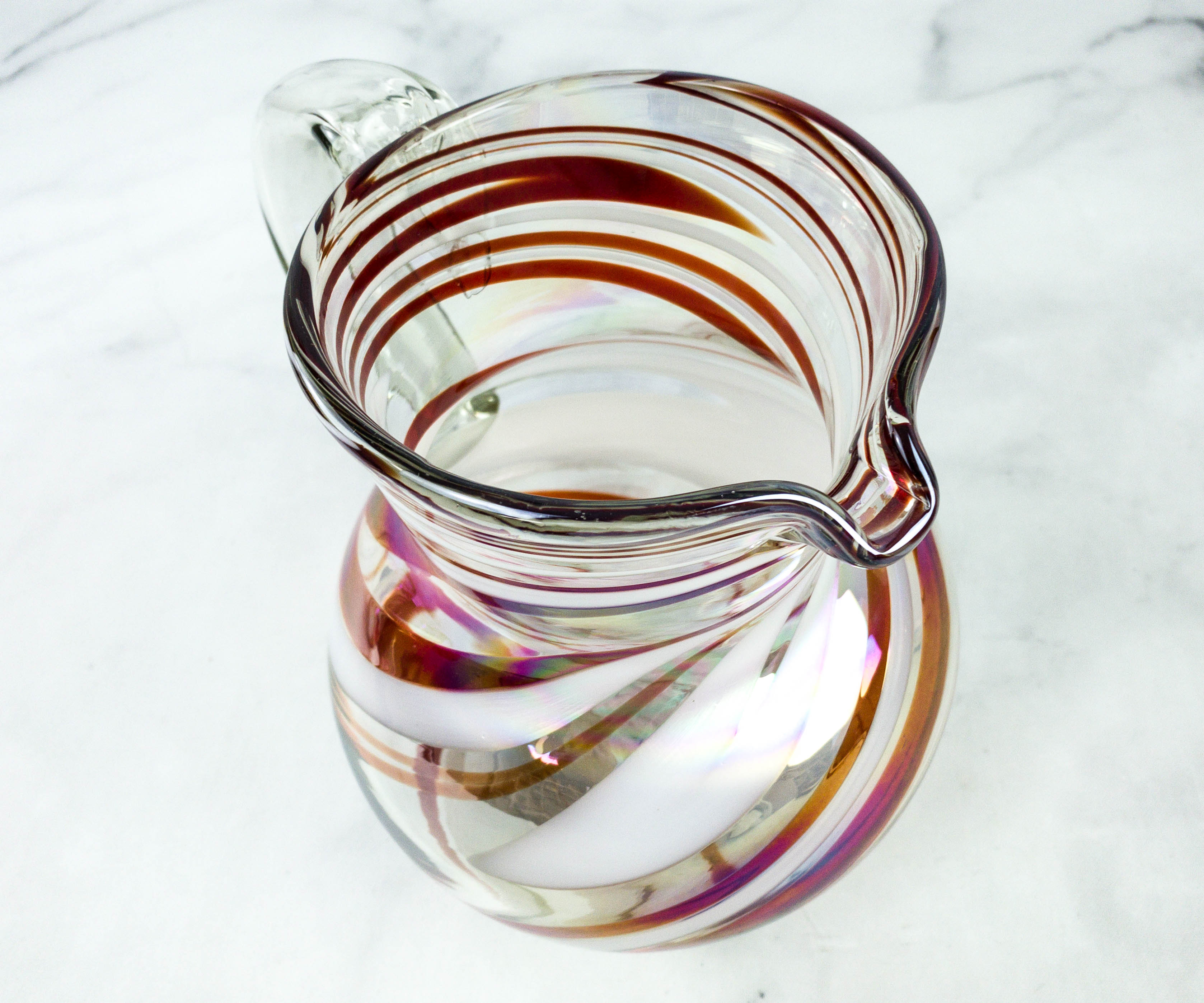 The spout ensures that pouring the pitcher's contents into a glass would be easy peasy.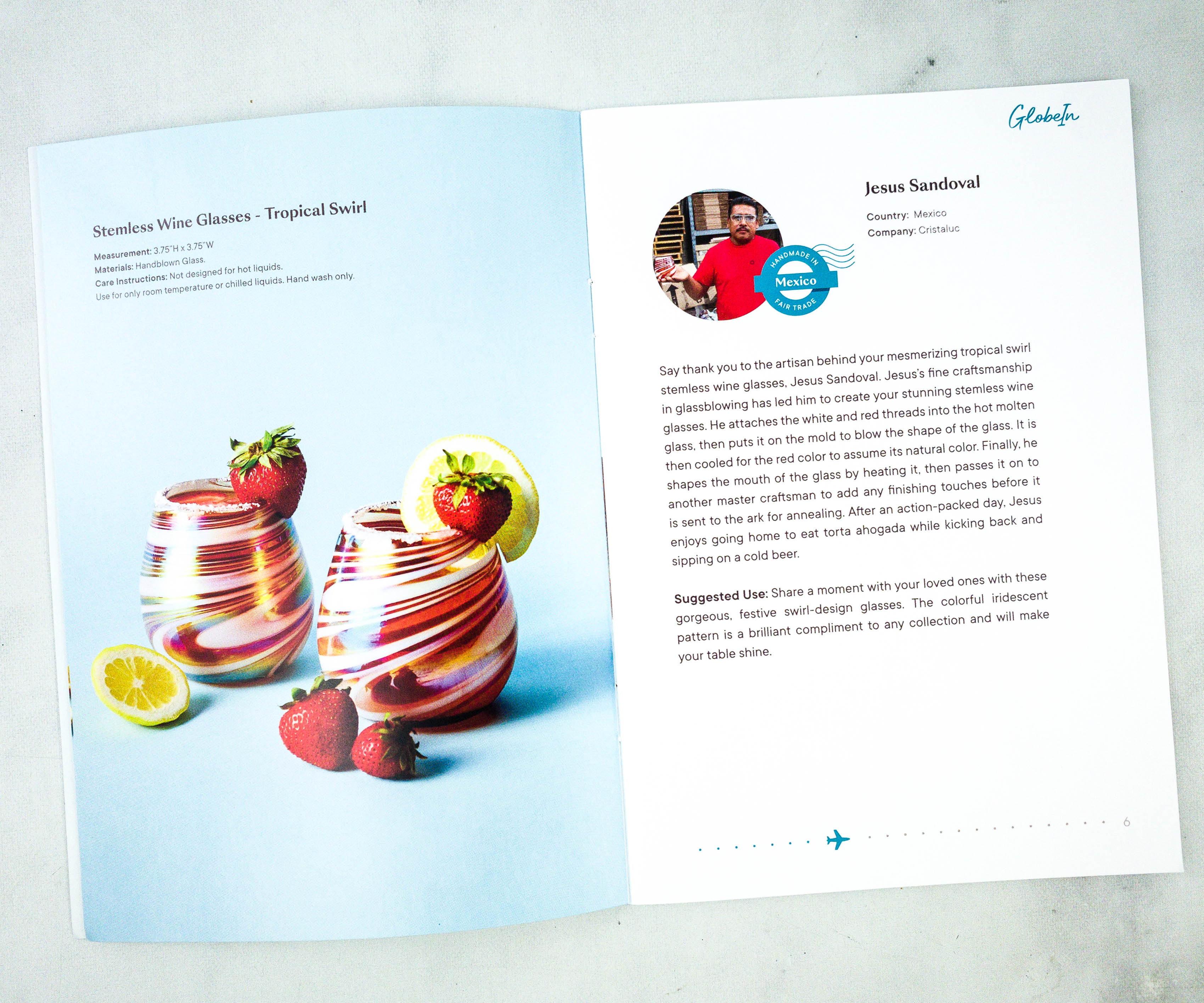 Cristaluc Stemless Wine Glasses in Tropical Swirl – Mexico. To pair with the pitcher is a couple of glasses with a similar swirl design. These are also from Mexico!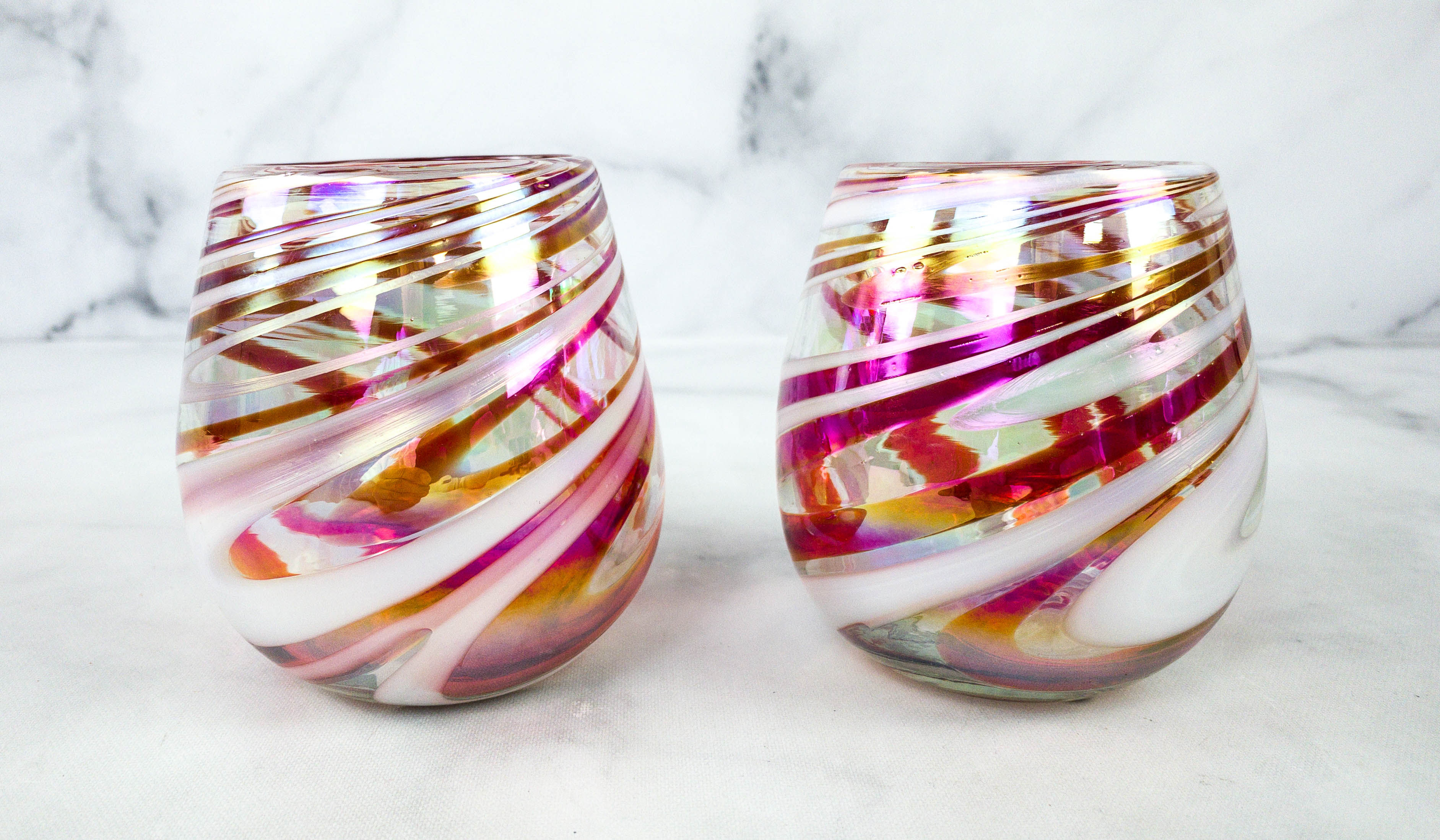 Just like the pitcher, these are made using the glassblowing technique as well.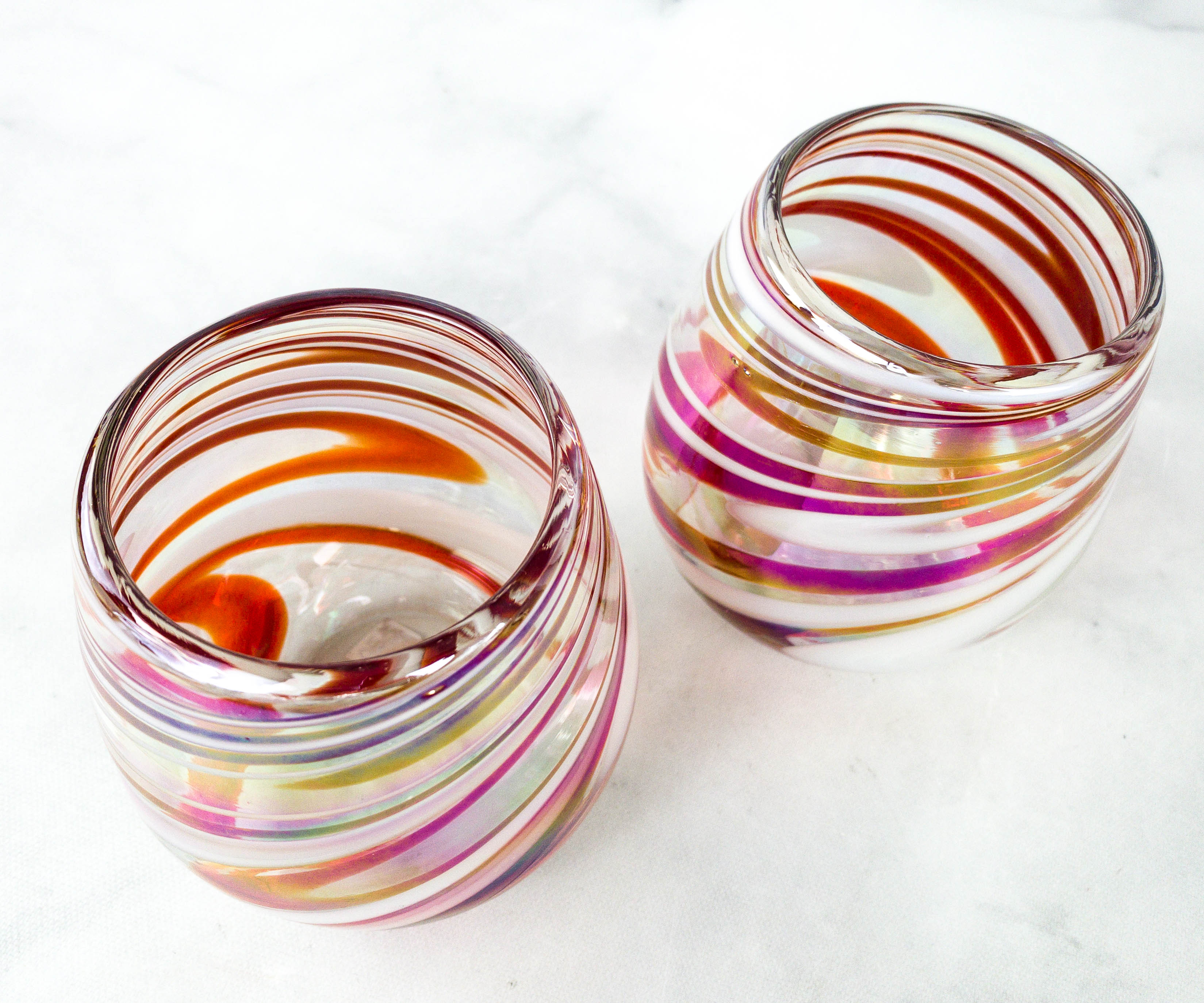 I just love the iridescent pattern! The glasses don't have handles, but they're easy to hold. Looks like Sangria night to me!
GlobeIn Artisan Box sends some of the best handmade pieces for the home, and what sets them apart is the story behind each item. This box month's box is a curation of serving essentials, including a beautiful pitcher, glasses, a wine topper, and a spoon. They are all unique and high-quality, but if I have to pick a favorite, it would be the pitcher! The swirl design is just so stunning, and since it's bigger than regular pitchers, I can put more drinks in it. As always, the box is well-curated, and it's really good to know that this subscription helps uplift the livelihood of the artisans that they feature!
What do you think of this GlobeIn Artisan Box?

Visit Globe In Artisan Box Club to subscribe or find out more!
Also included in this month's box is GlobeIn's Impact Report for 2019.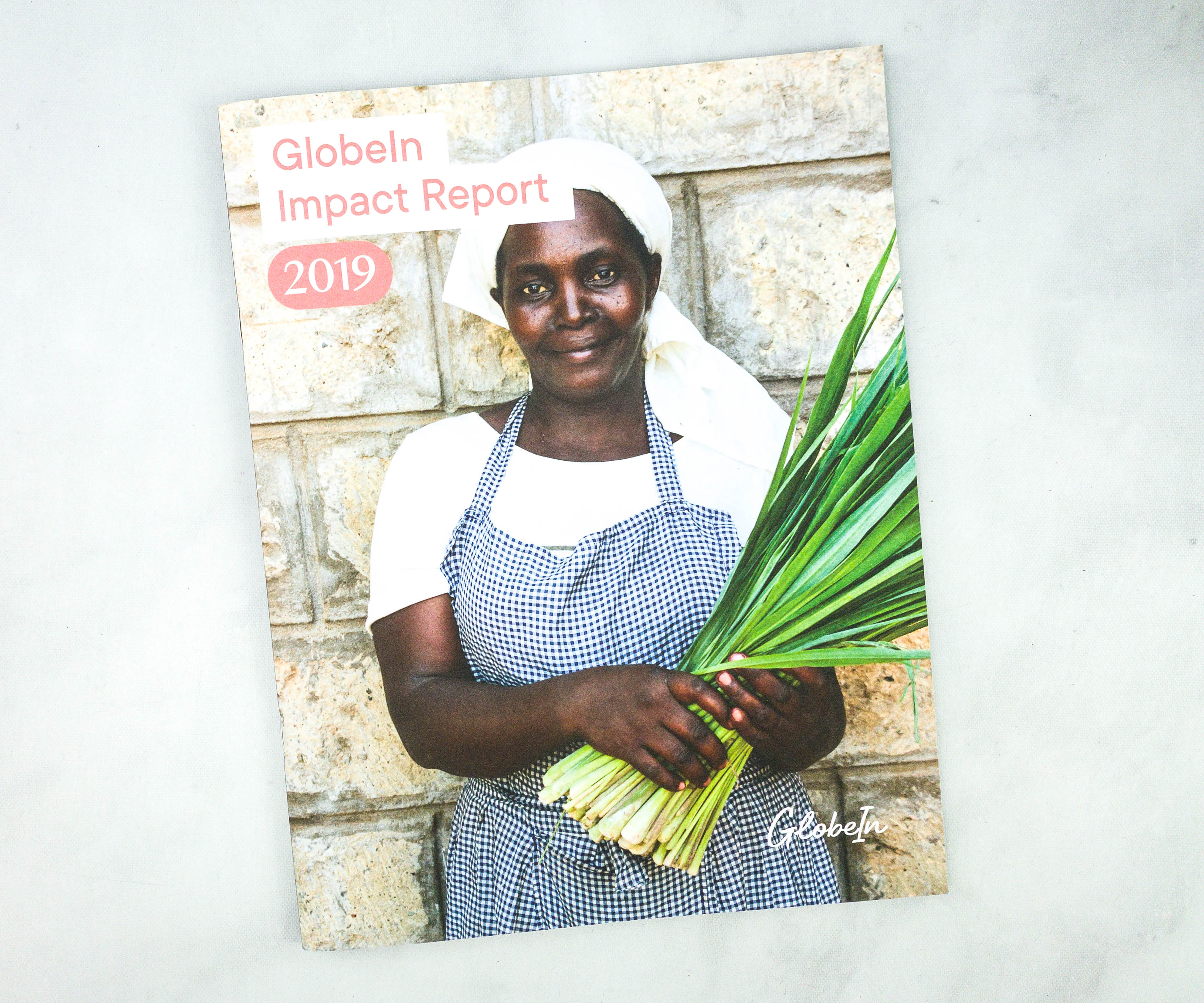 The booklet includes information about artisans that GlobeIn has helped!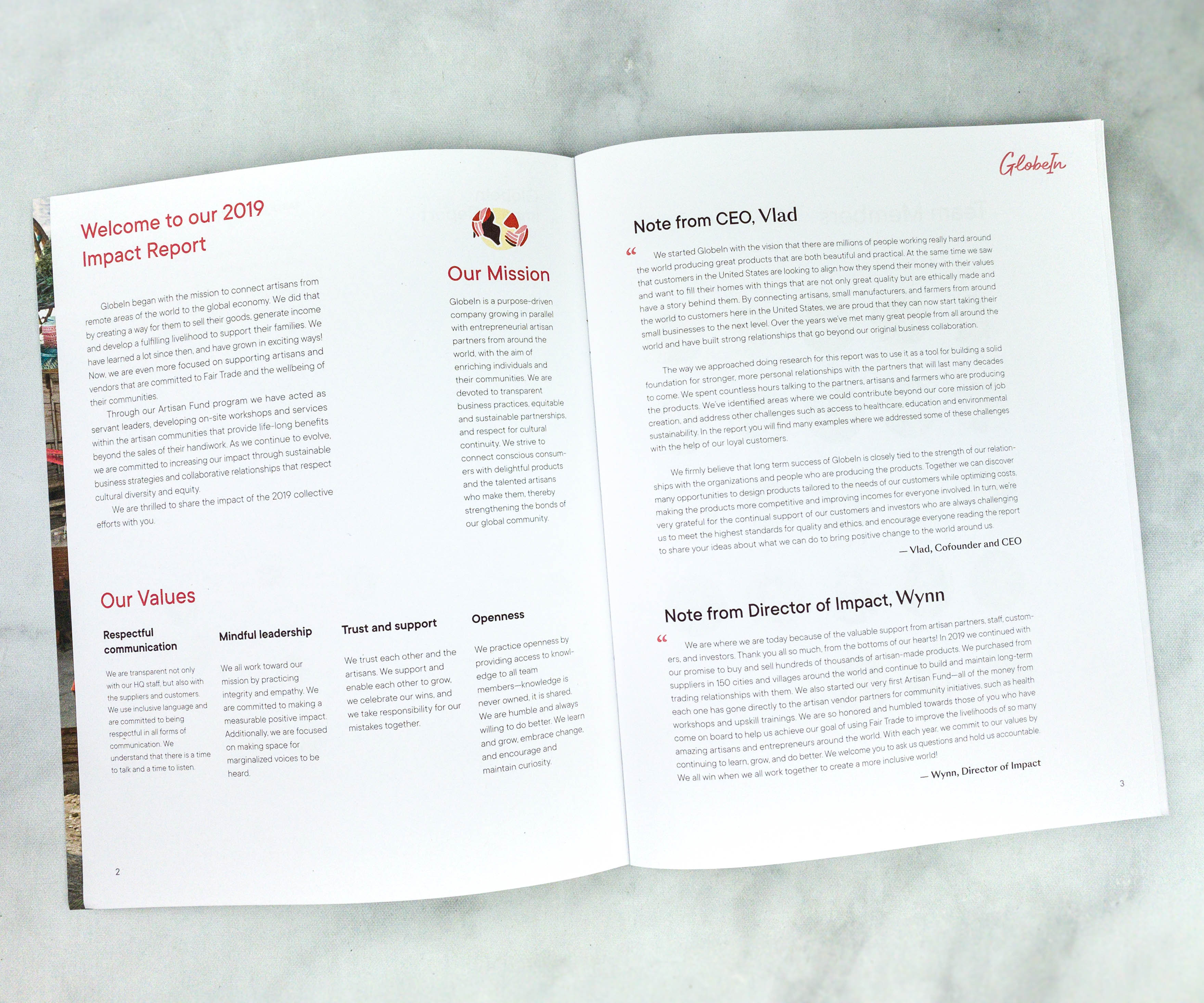 There's a page that discusses GlobeIn's mission and values, and there are also messages from their CEO and the Director of Impact.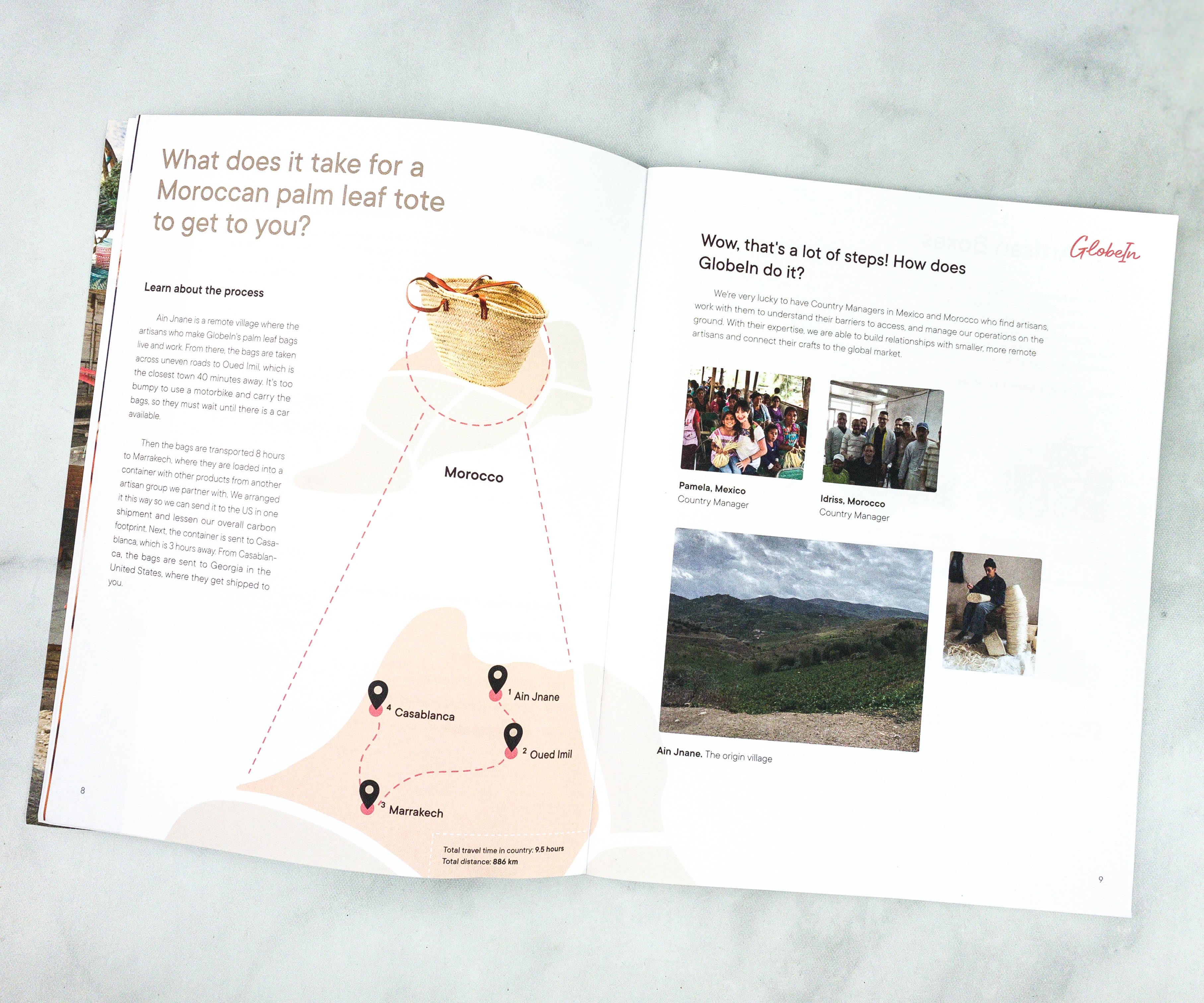 This feature is all about the process of creating a Moroccan palm leaf tote.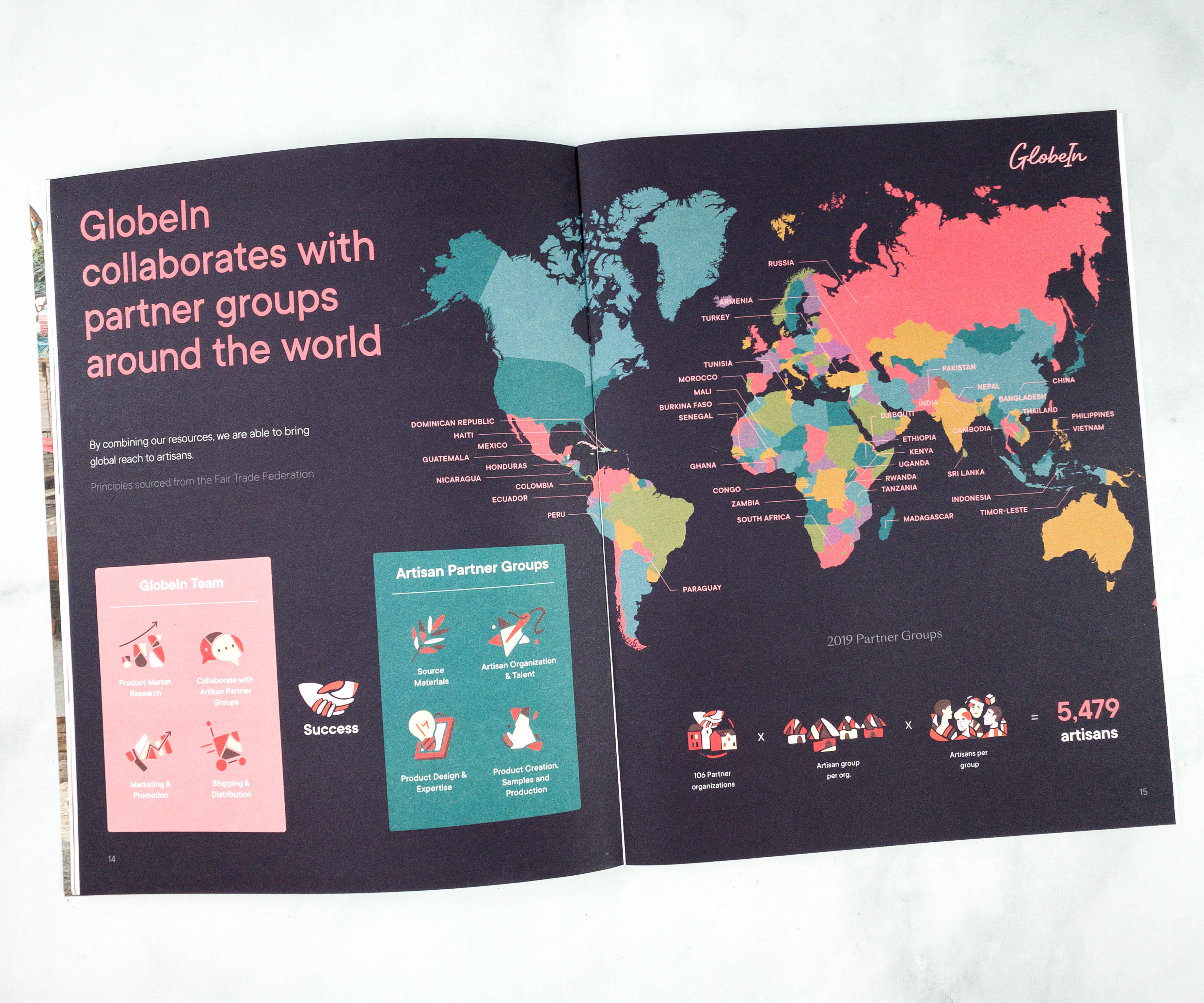 This spread shows the countries where the artisans come from. For 2019, they helped 5,479 artisans in total.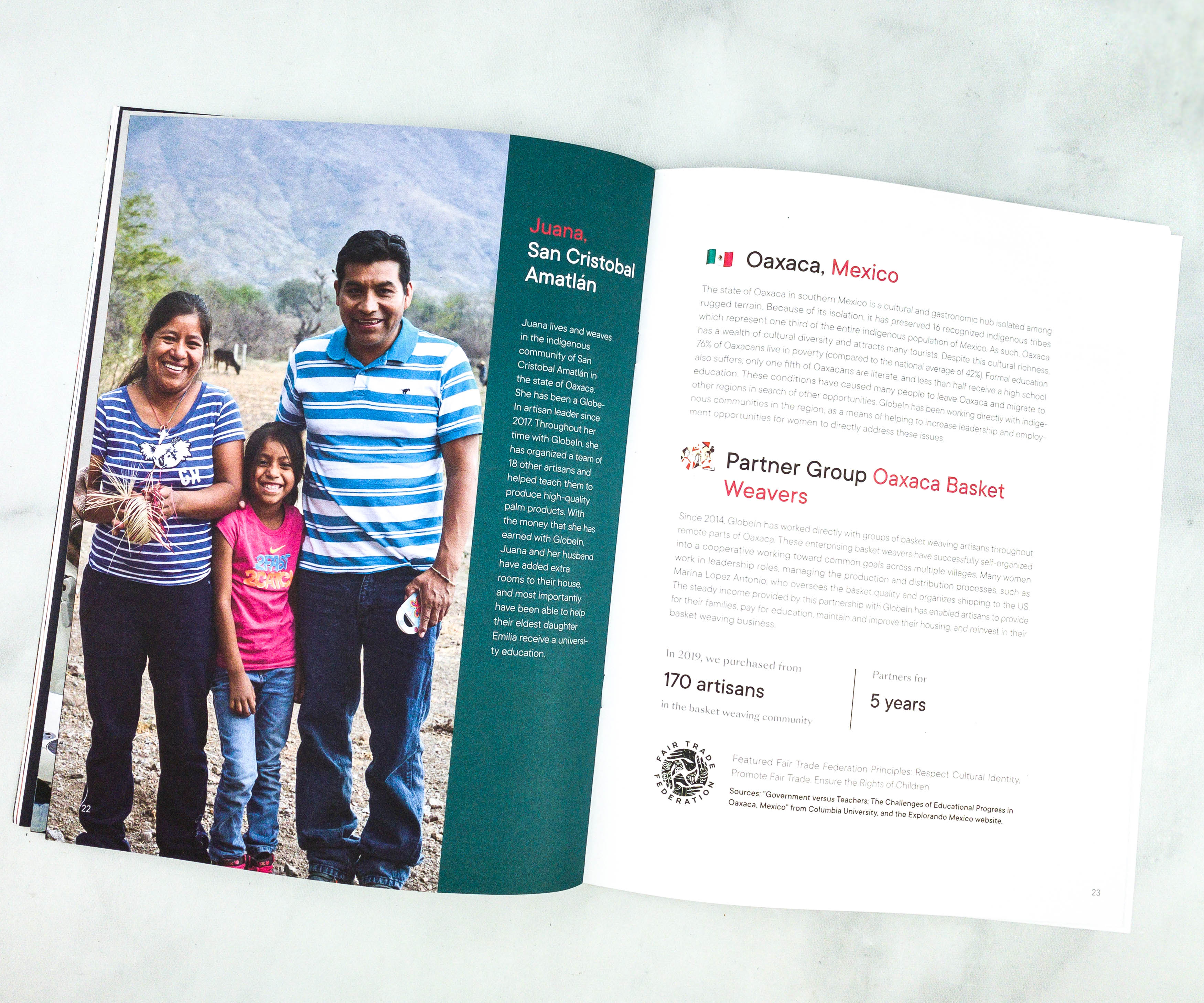 Here's a feature about artisans from Oaxaca, Mexico.
There are also featured artisans from Morocco and Ghana!