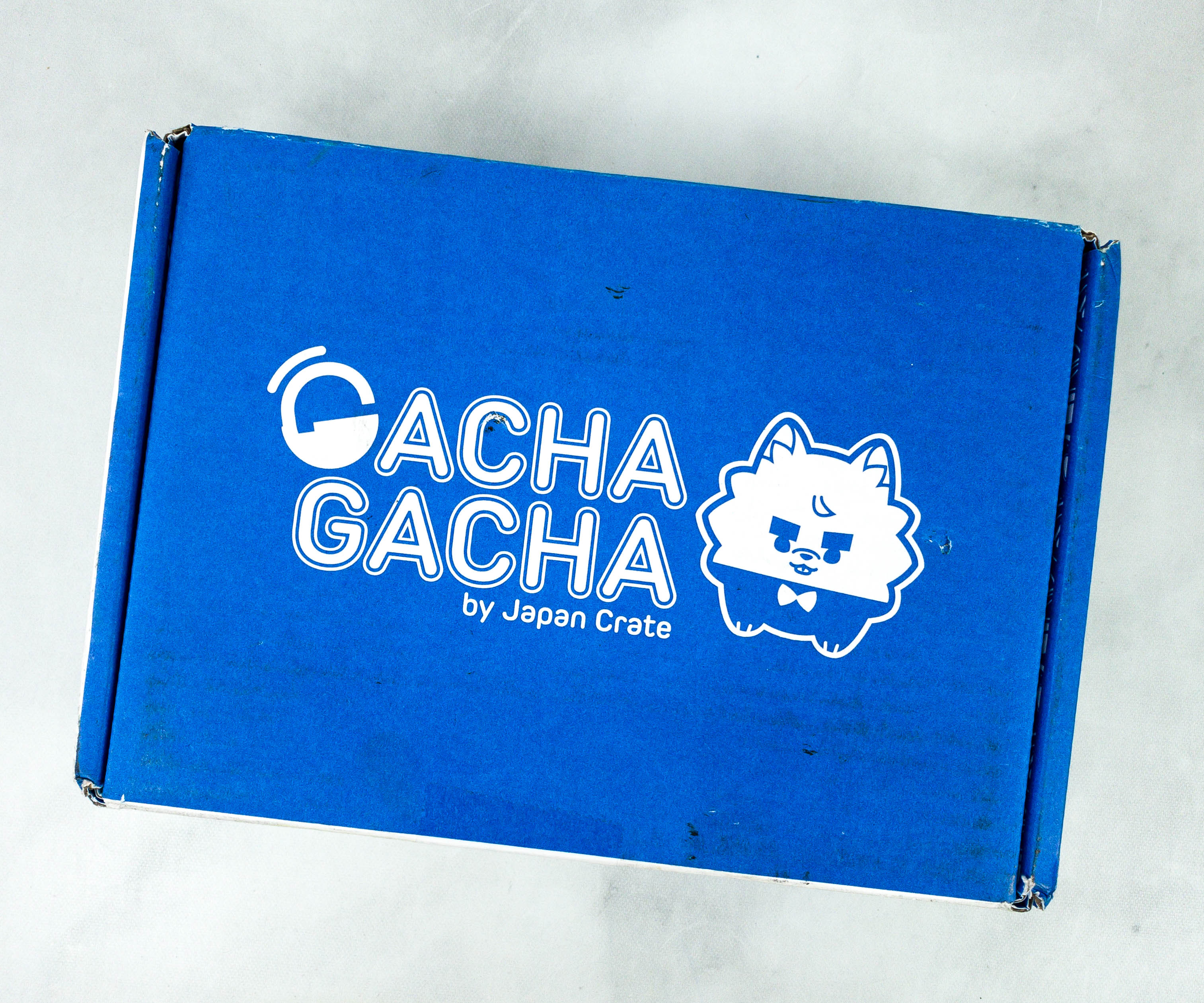 Gacha Gacha Crate is a new box from Japan Crate that follows the gachapon craze in Japan. Each box contains six hand-selected gachapon capsules that may contain useful accessories, your favorite characters, and a whole lot more.  Boxes start at $38.95, and shipping is free.
DEAL: Use coupon code HELLO to get $3 off your first box.
The interior of the box has cute doodles and the presentation is really kawaii.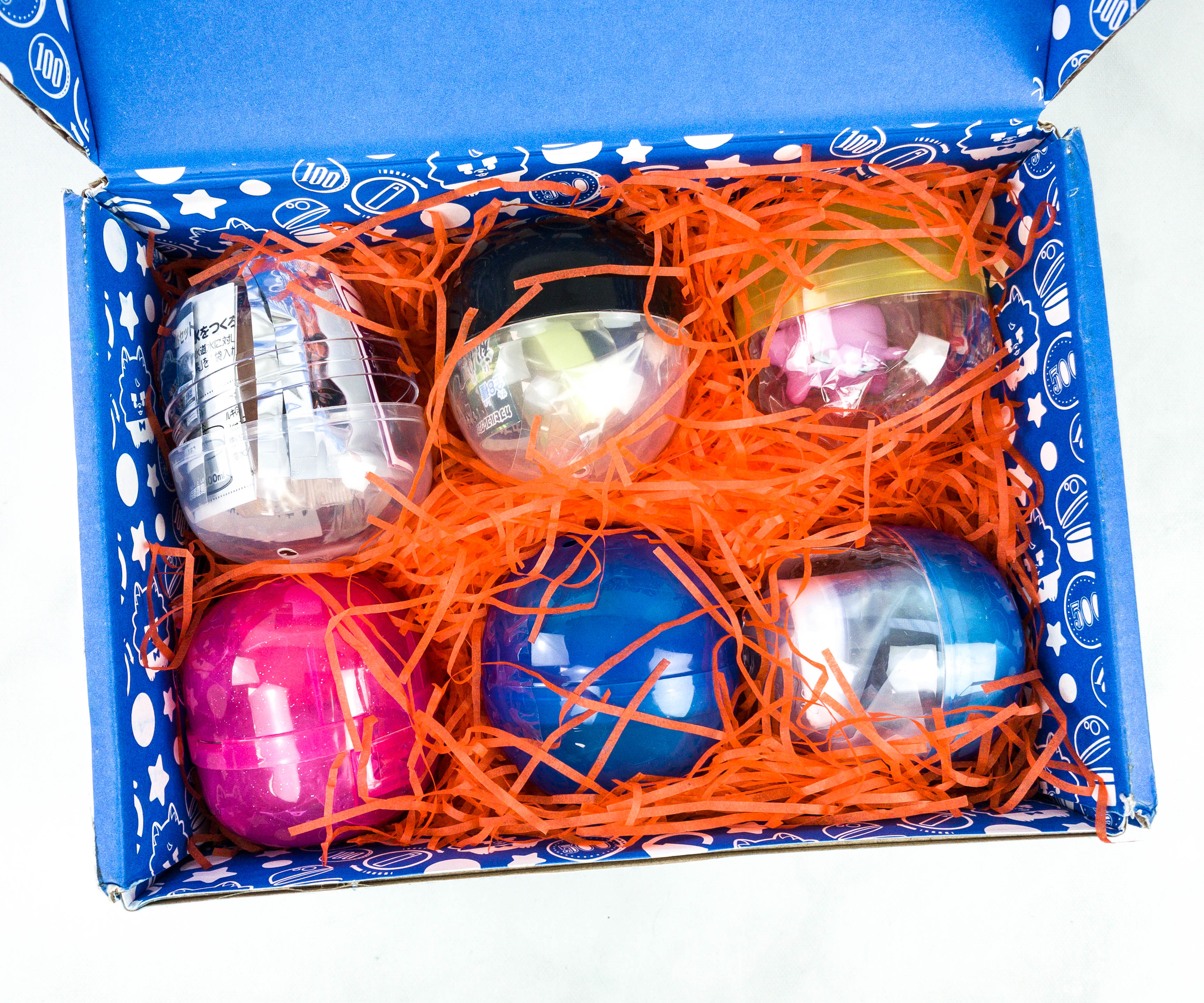 It's like a nest containing six gachapon capsules sitting comfortably in orange fillers.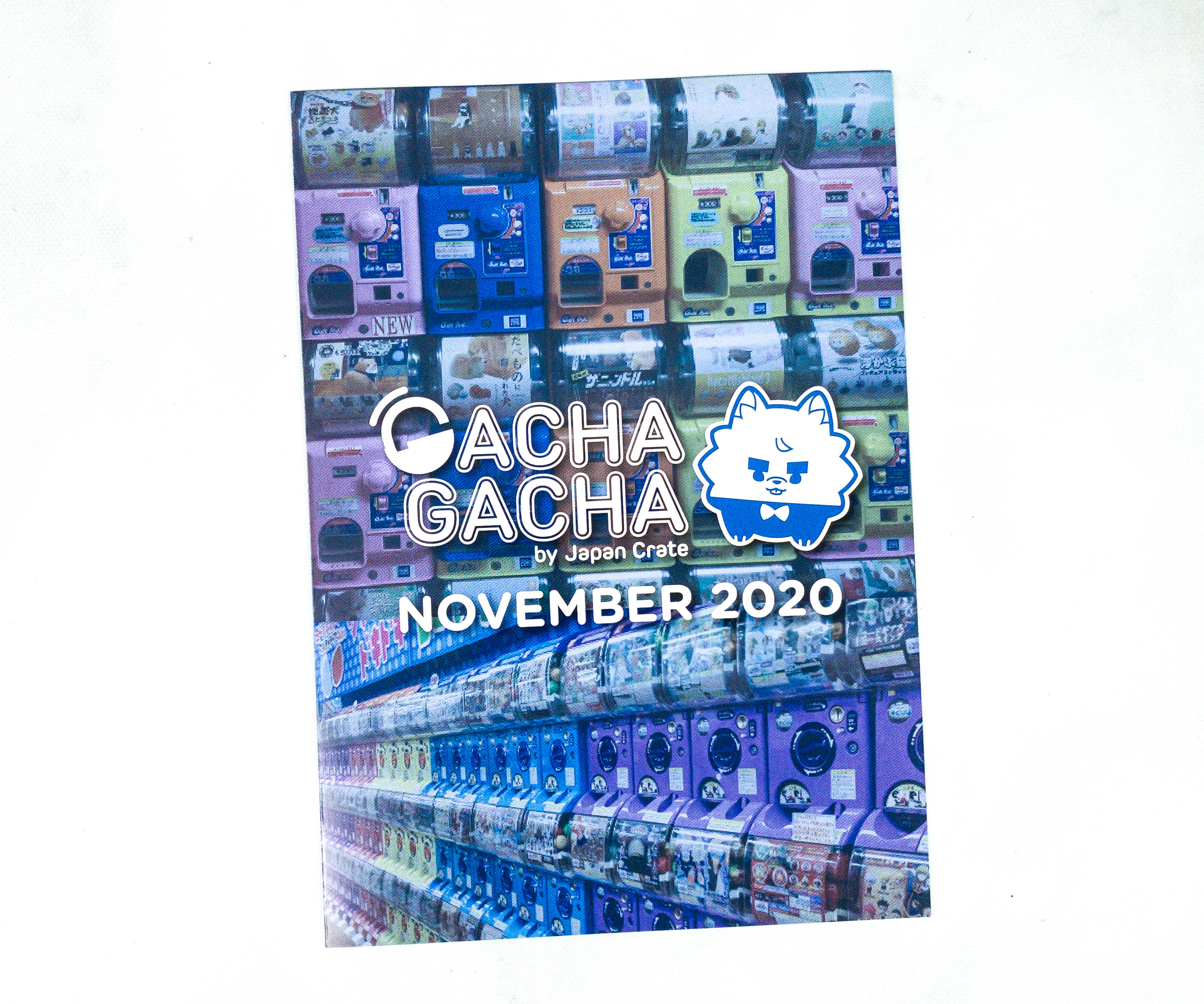 Every box includes a monthly Gacha Gacha magazine!
On this part of the magazine is an ad about Sugoi Mart!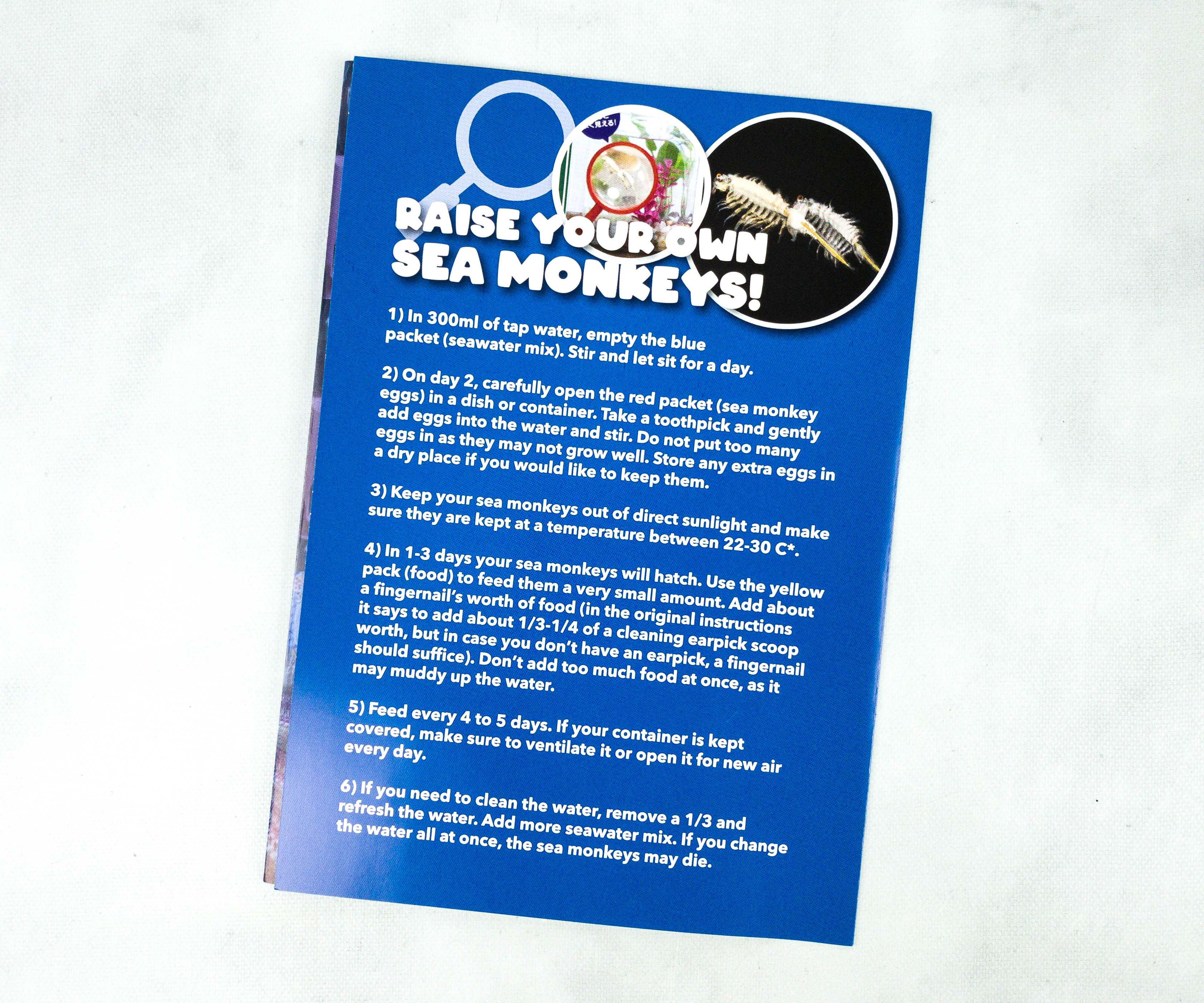 There are also instructions for the sea monkey toys included in this box!
Here's the complete list of gachapons, together with some information about each of them.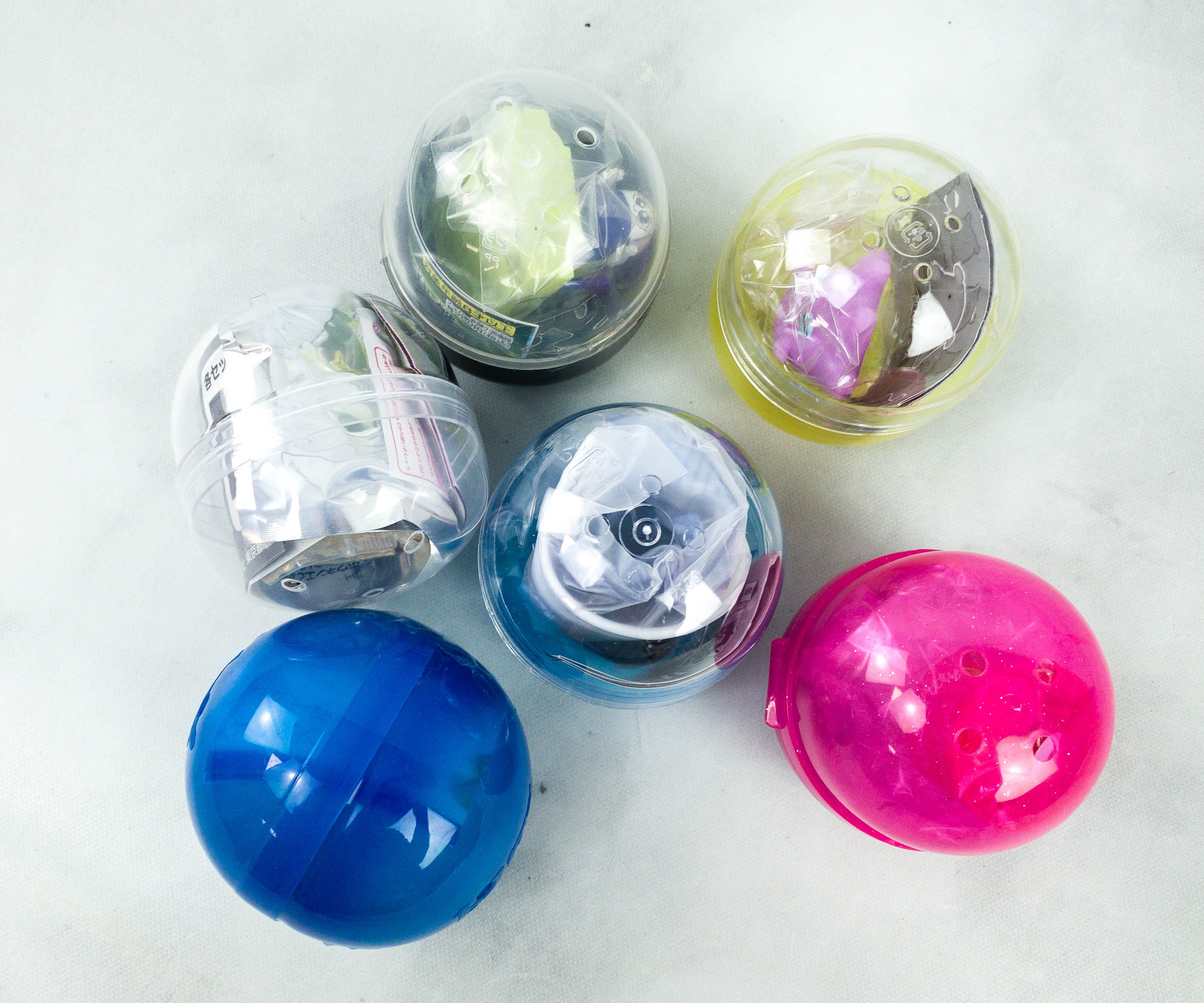 The gachapon capsules came in a variety of colors. Its concept is similar to surprise eggs and blind bags.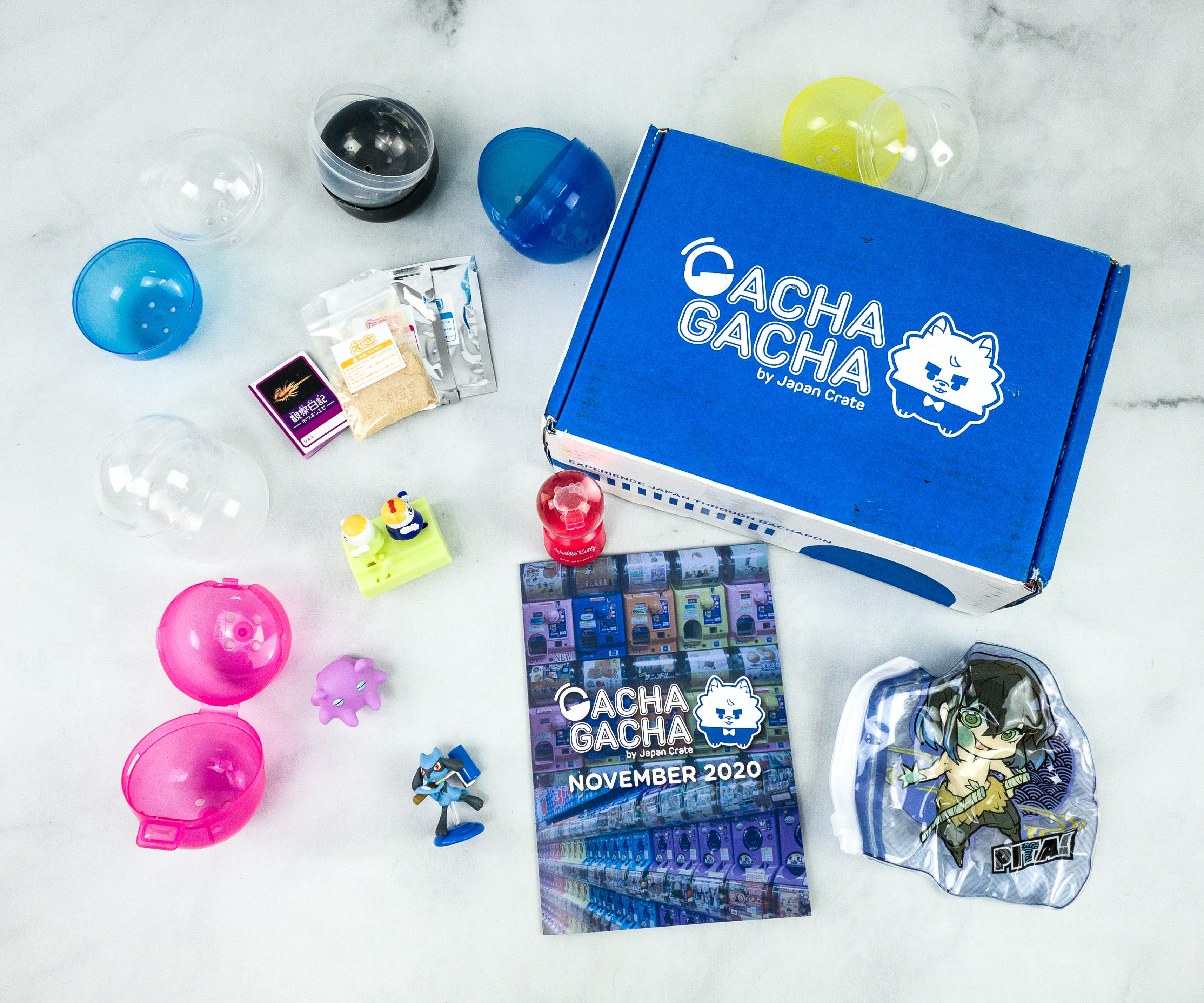 Everything in my November 2020 box!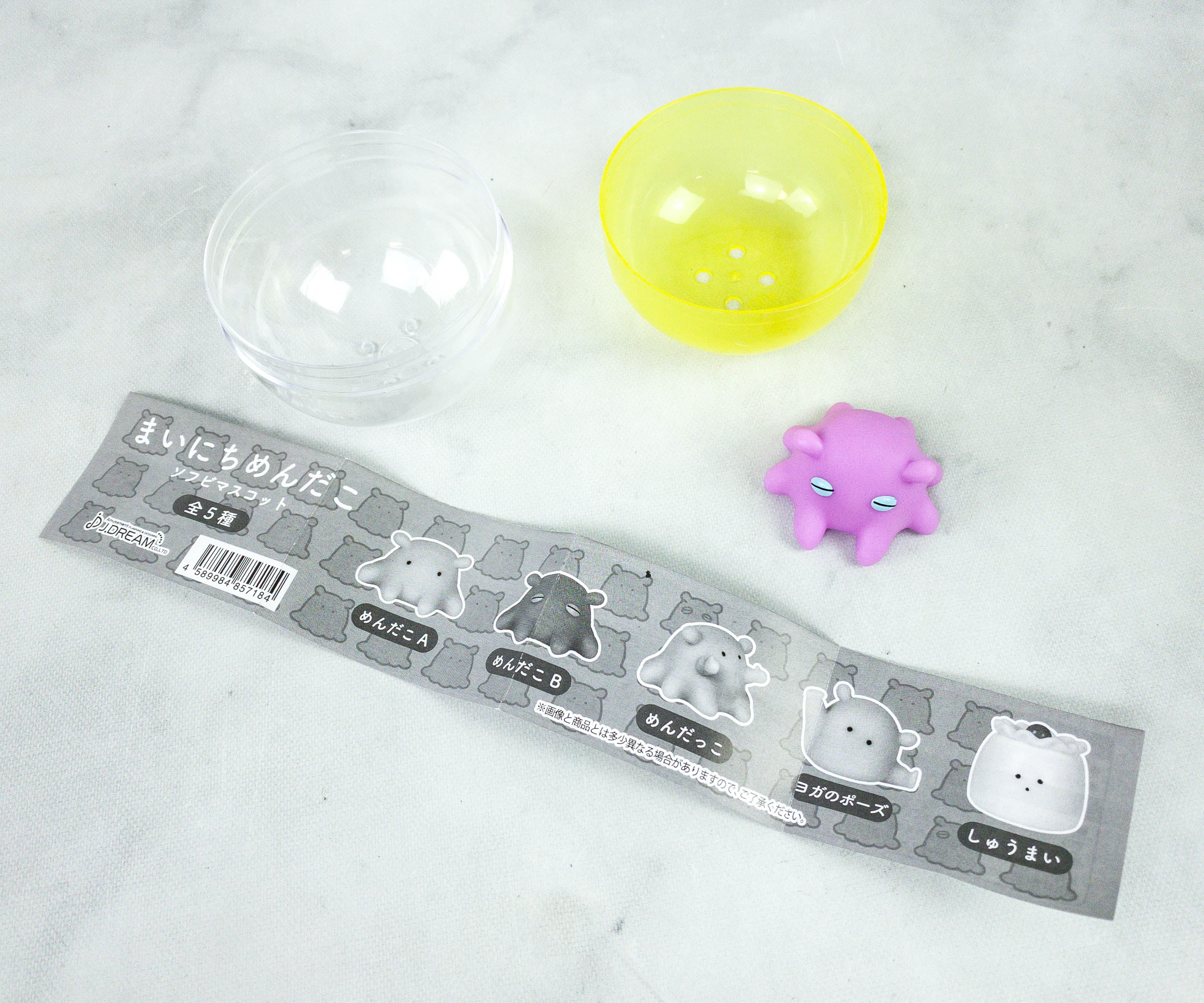 Daily Mendako Squishy. These squishies make a nice desk companion! Subscribers will receive 1 out of 5 five available character squishies from the Daily Mendako.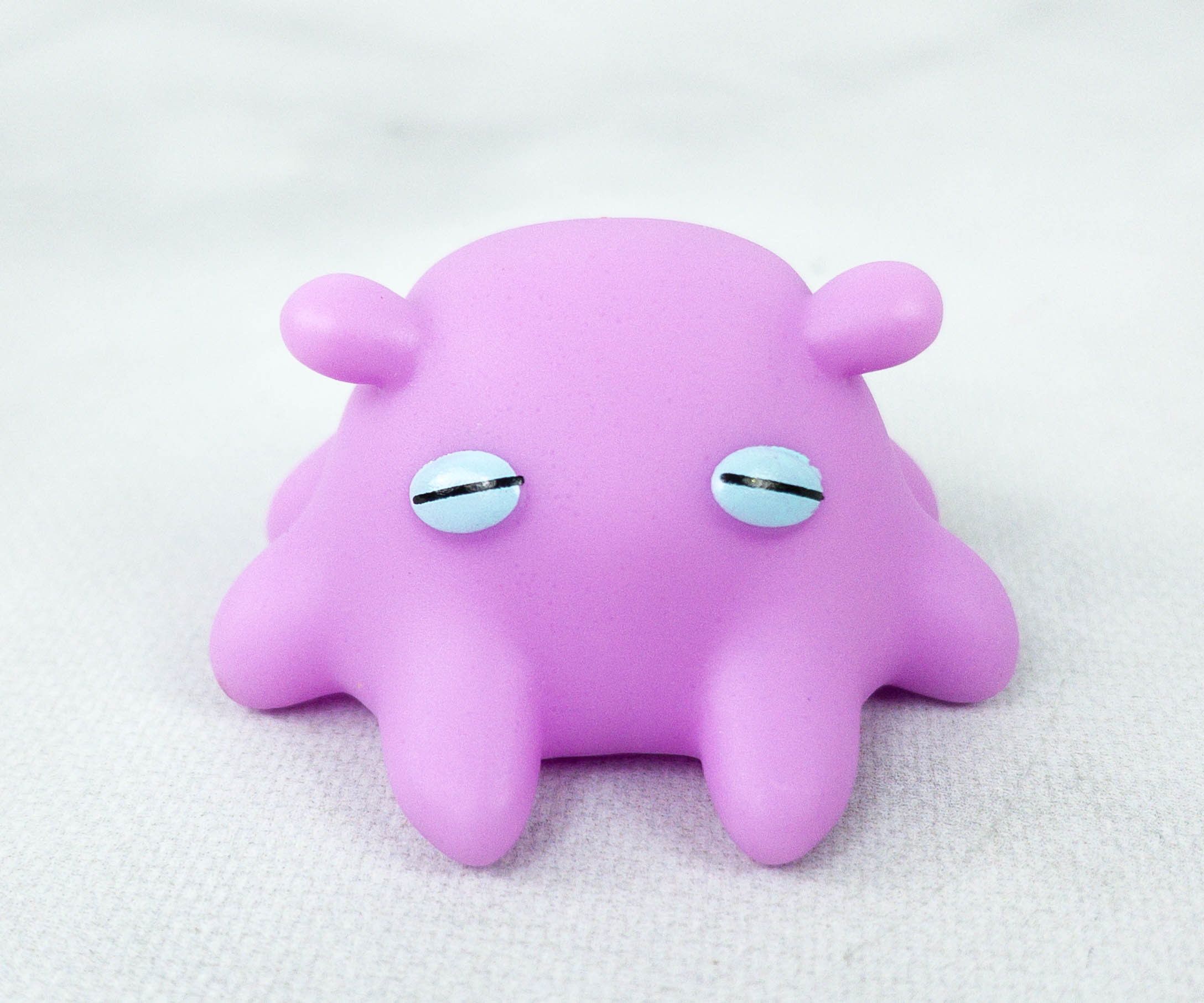 Daily Mendako is a group of underwater creatures. Inside my gachapon is a purple-colored pancake octopus, which is not just cute but pretty soft as well!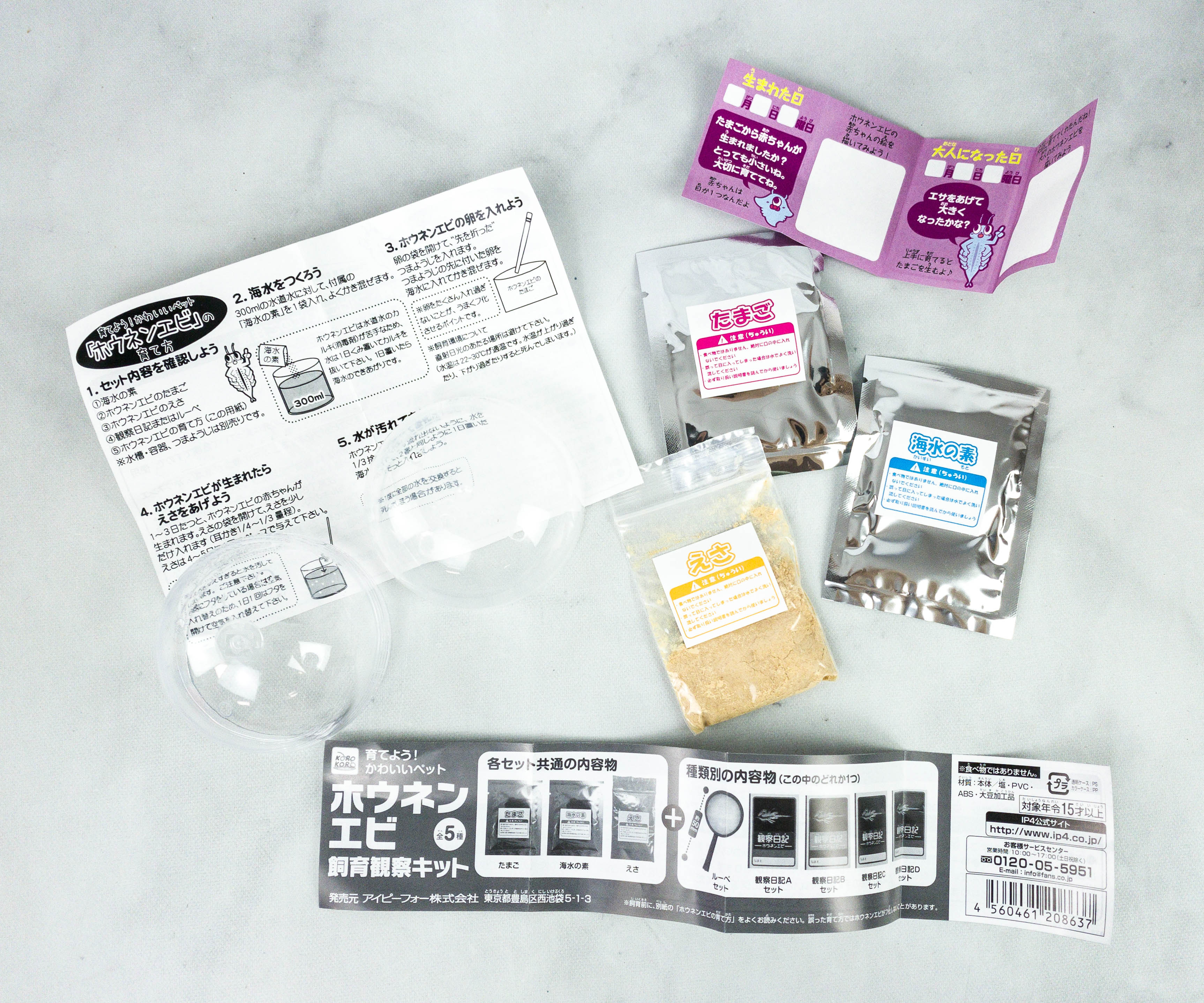 Sea Monkey Kit. This Sea Monkey Kit includes three colored packets, including blue for seawater mix, red for sea monkey eggs, and yellow for the food.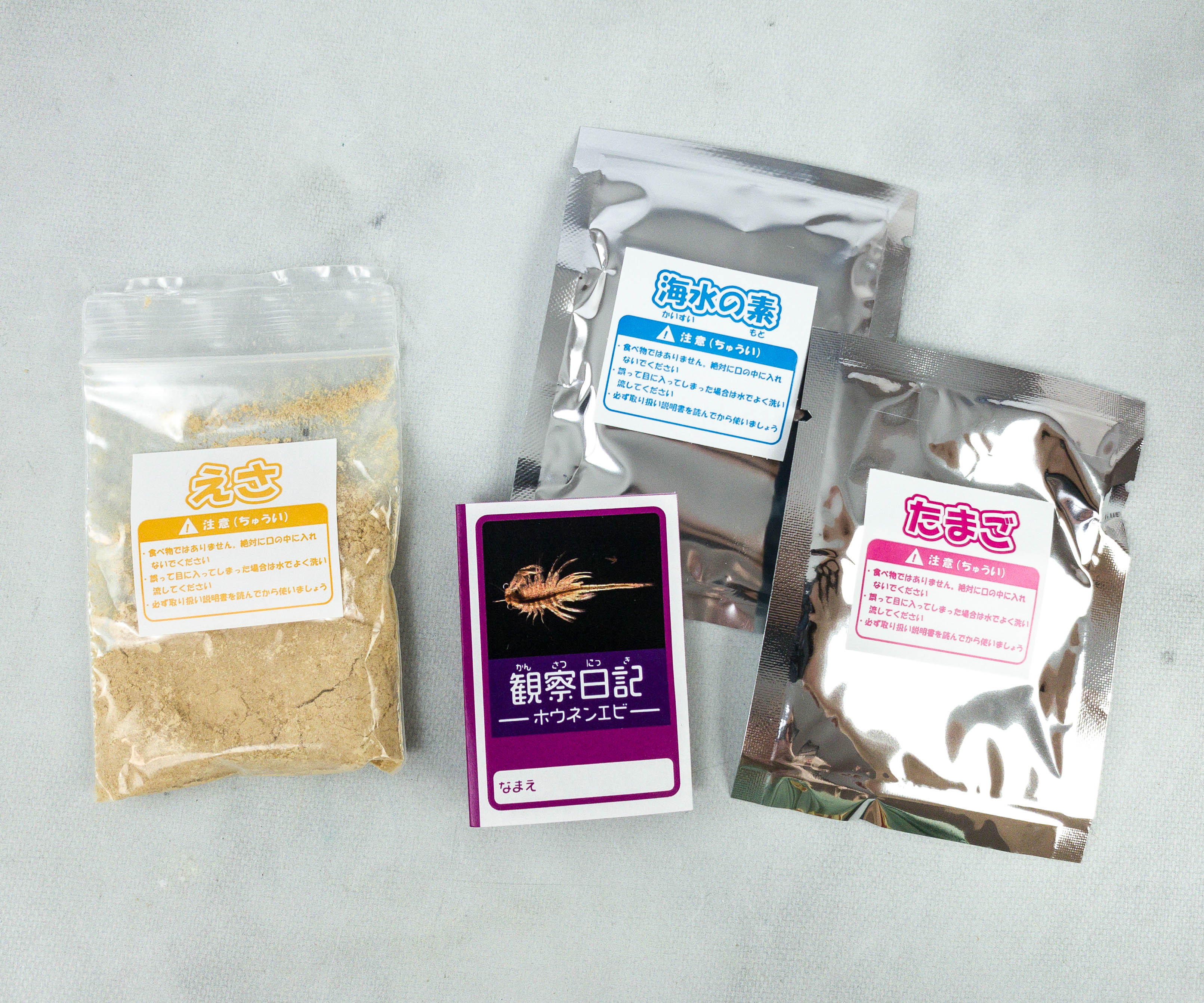 It also comes with an instruction manual on how to properly use it. It's in Japanese but you can check out the translation on the booklet.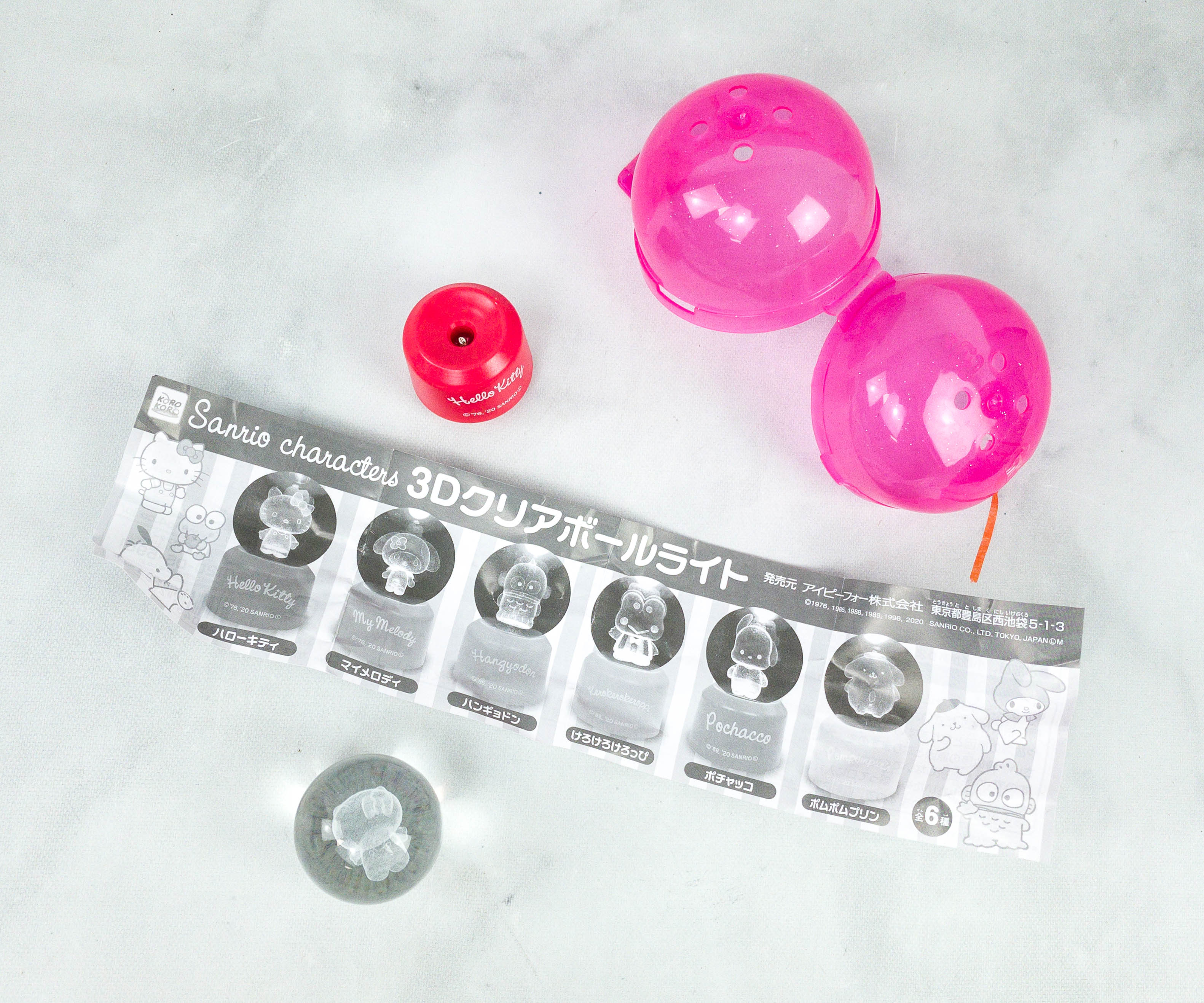 Sanrio 3D Globe. Now, we're onto a Sanrio gachapon! Subscribers will receive 1 out of 6 Sanrio character snow globes.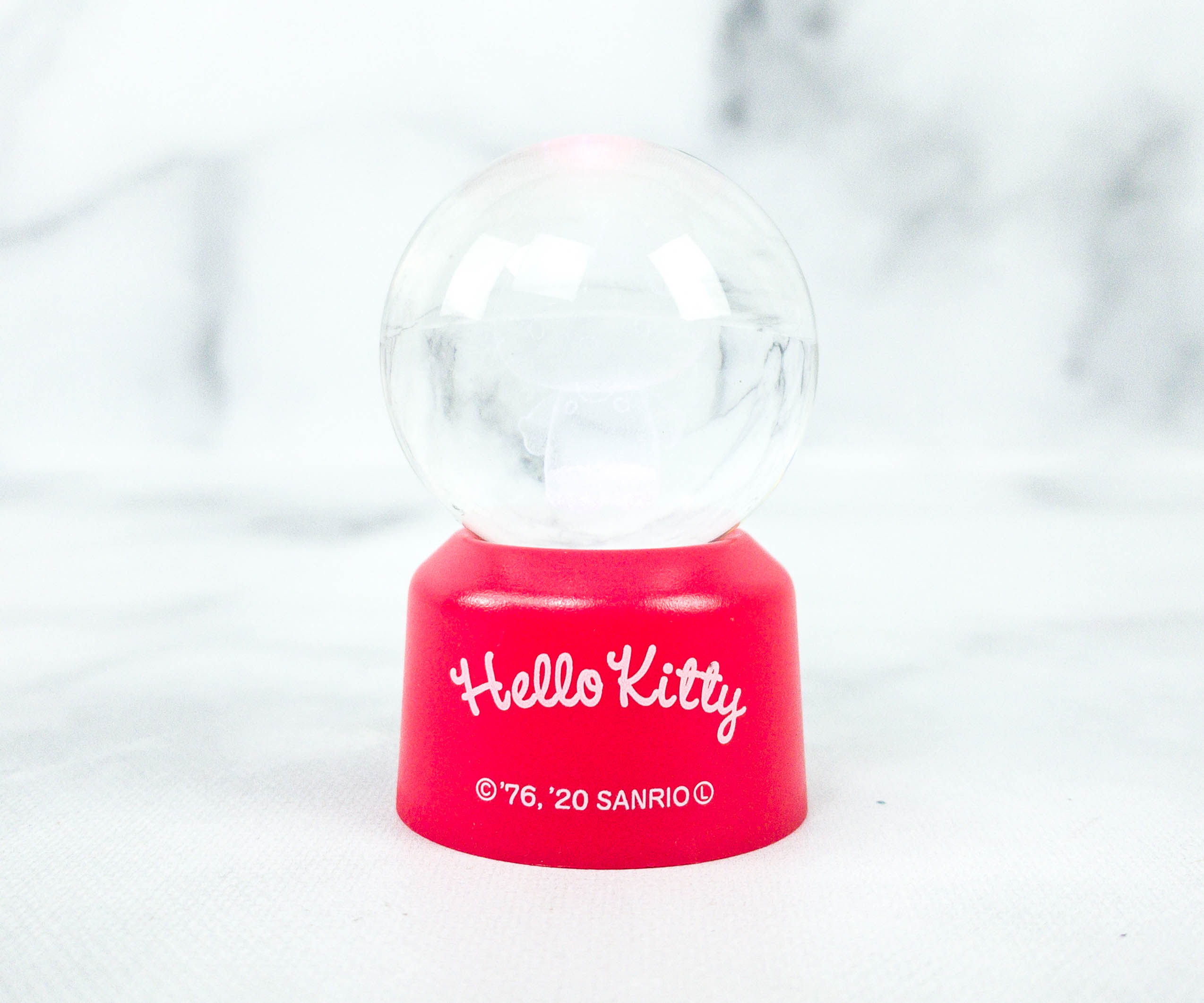 Printed on the stand is the name of the character. I received Hello Kitty!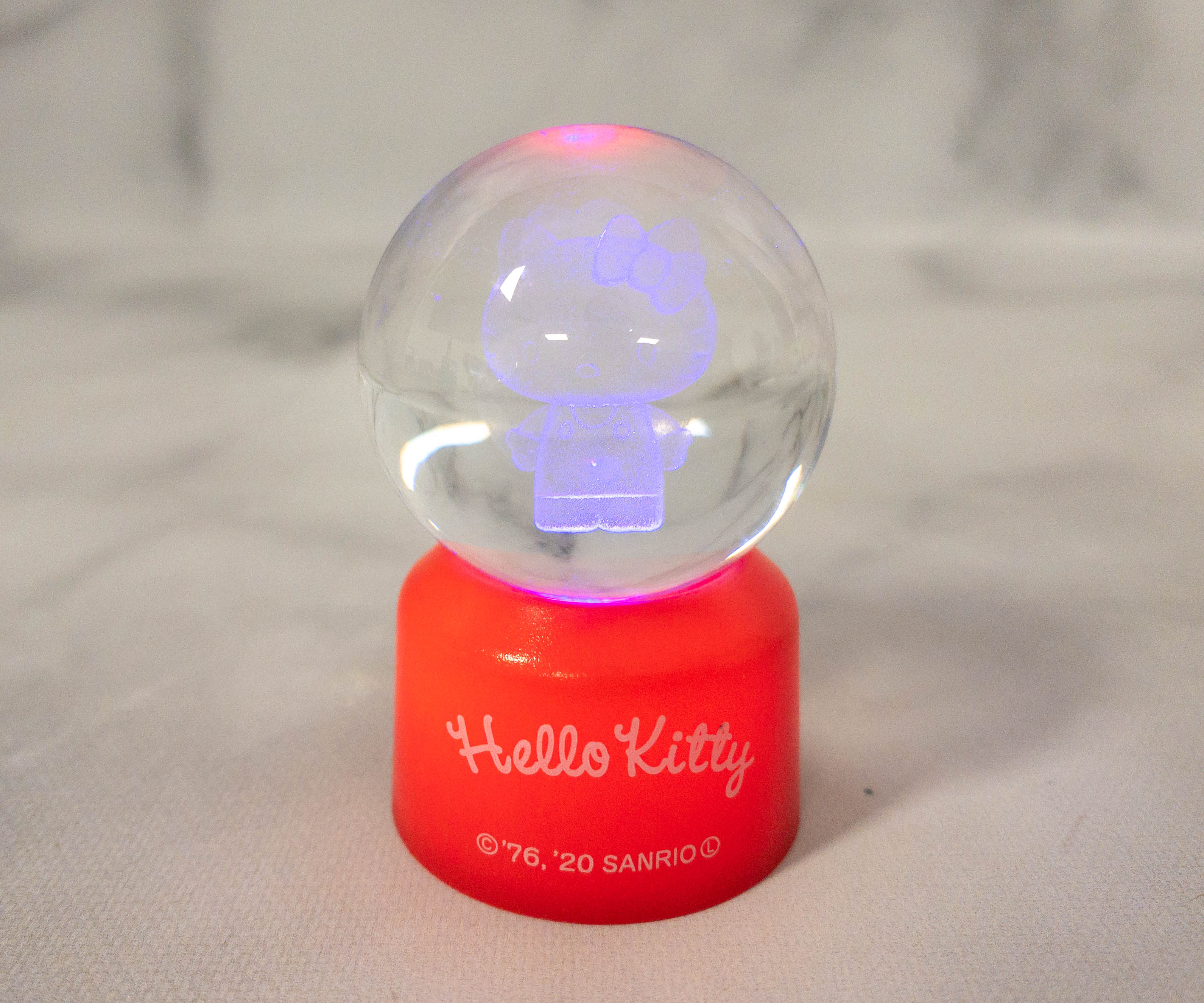 Inside the globe is a 3D image of Hello Kitty, which is more visible when we turn on the light inside the stand.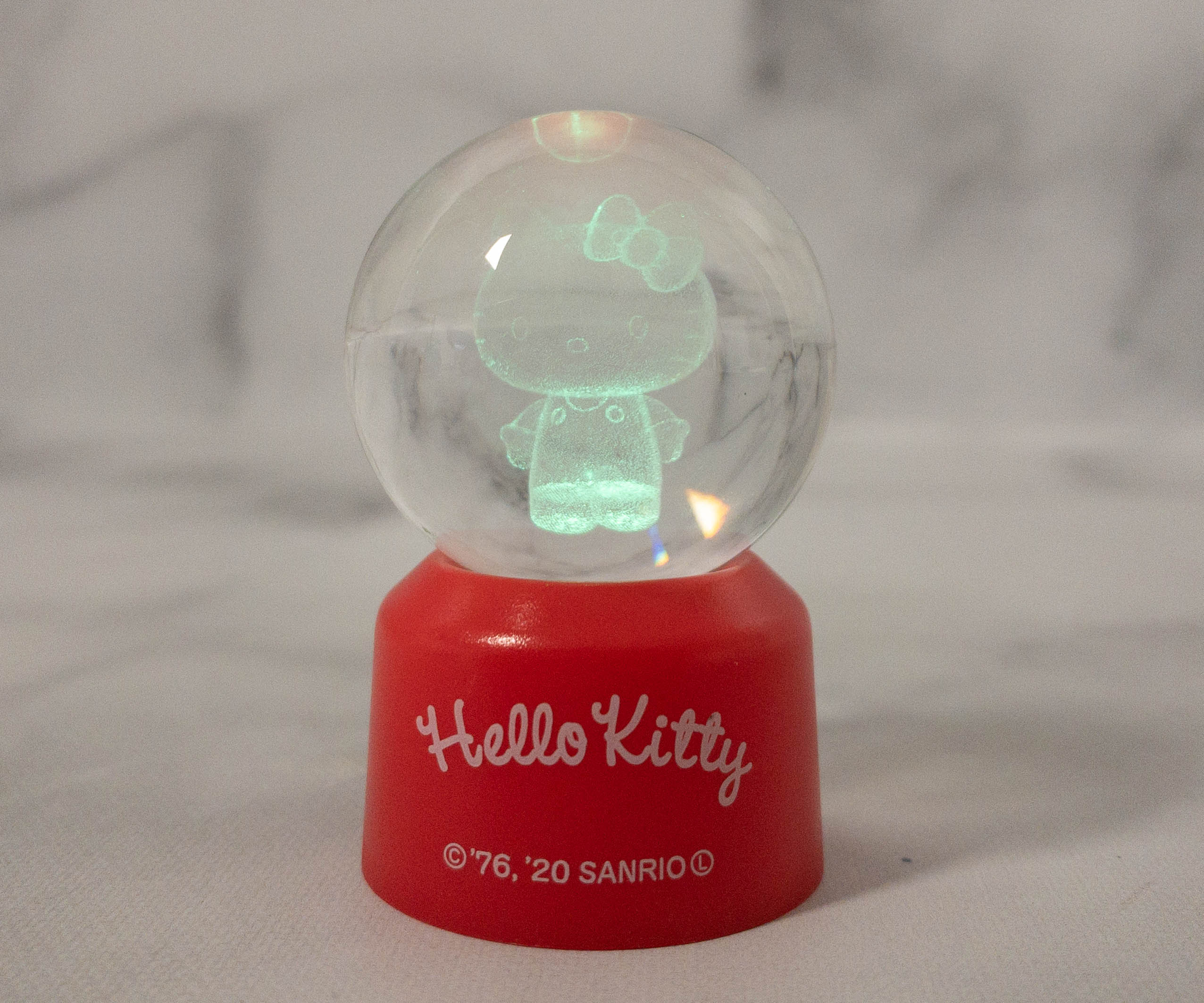 The light changes its colors as well. This one definitely makes an amazing desk decoration for any Hello Kitty fan.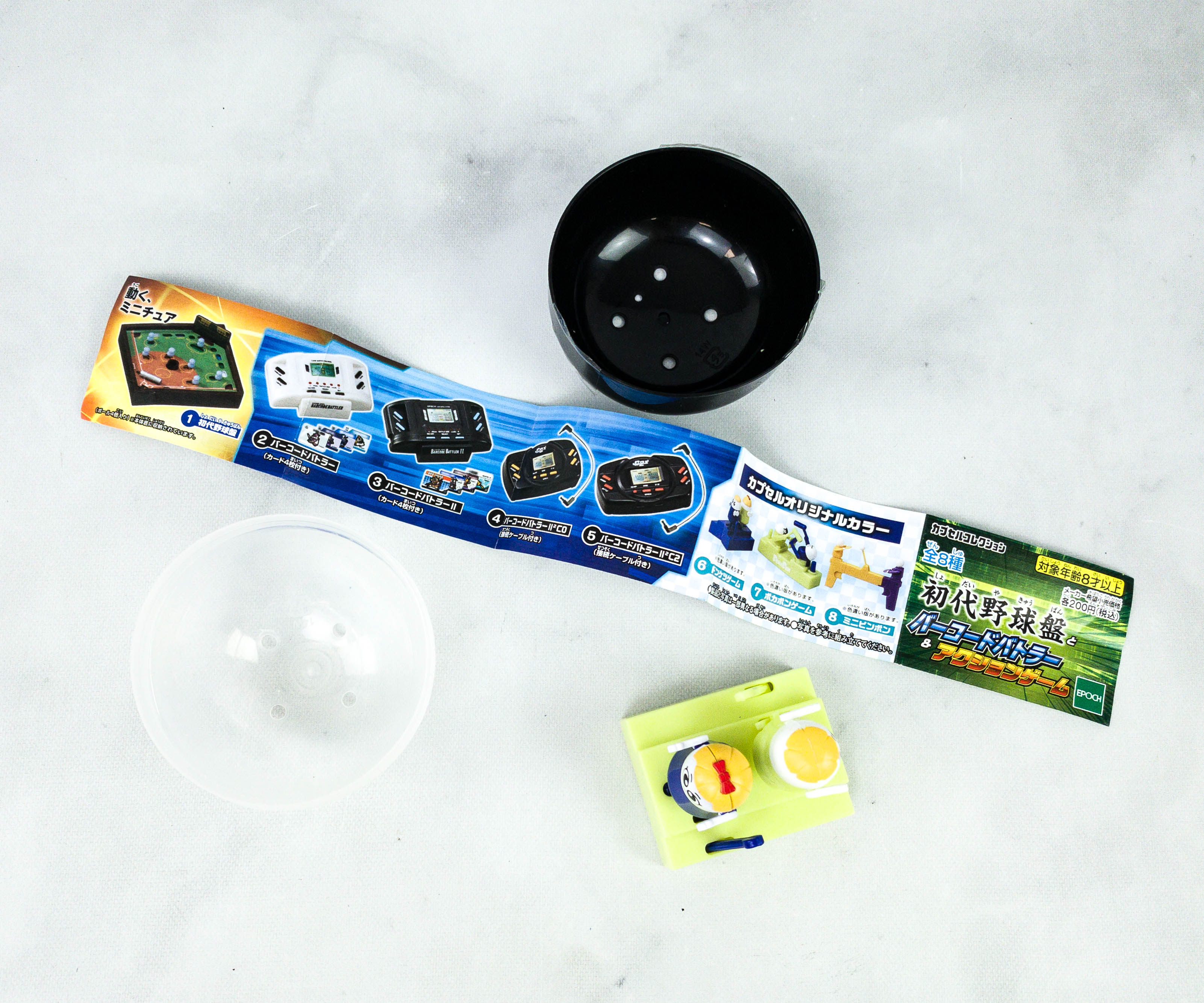 Mini Games. According to the sheet, this gachapon will include 1 of the 8 classic Japanese mini-games!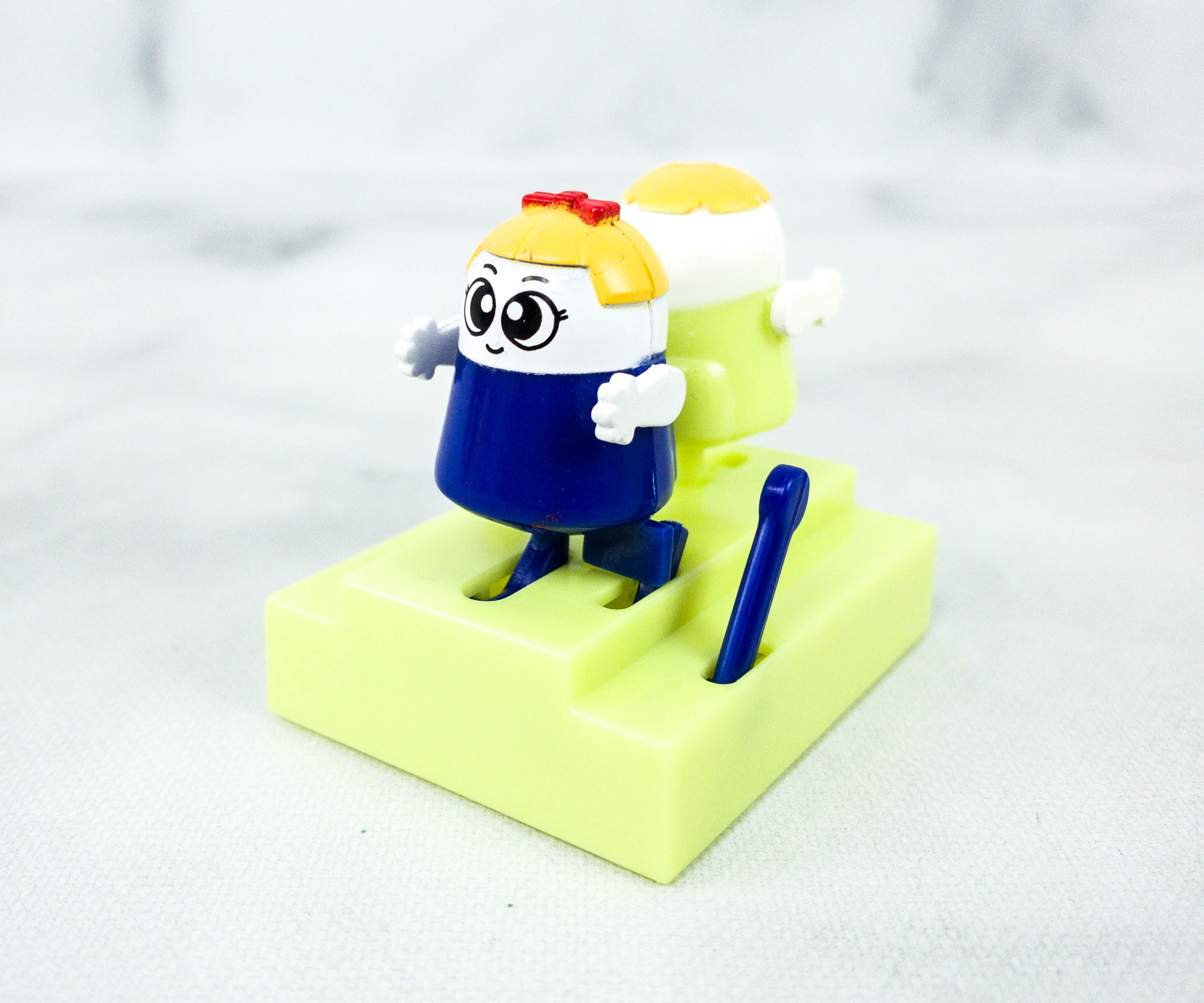 The game I received seems like a sumo wrestling inspired one. It features two mini-figurines facing the opposite direction.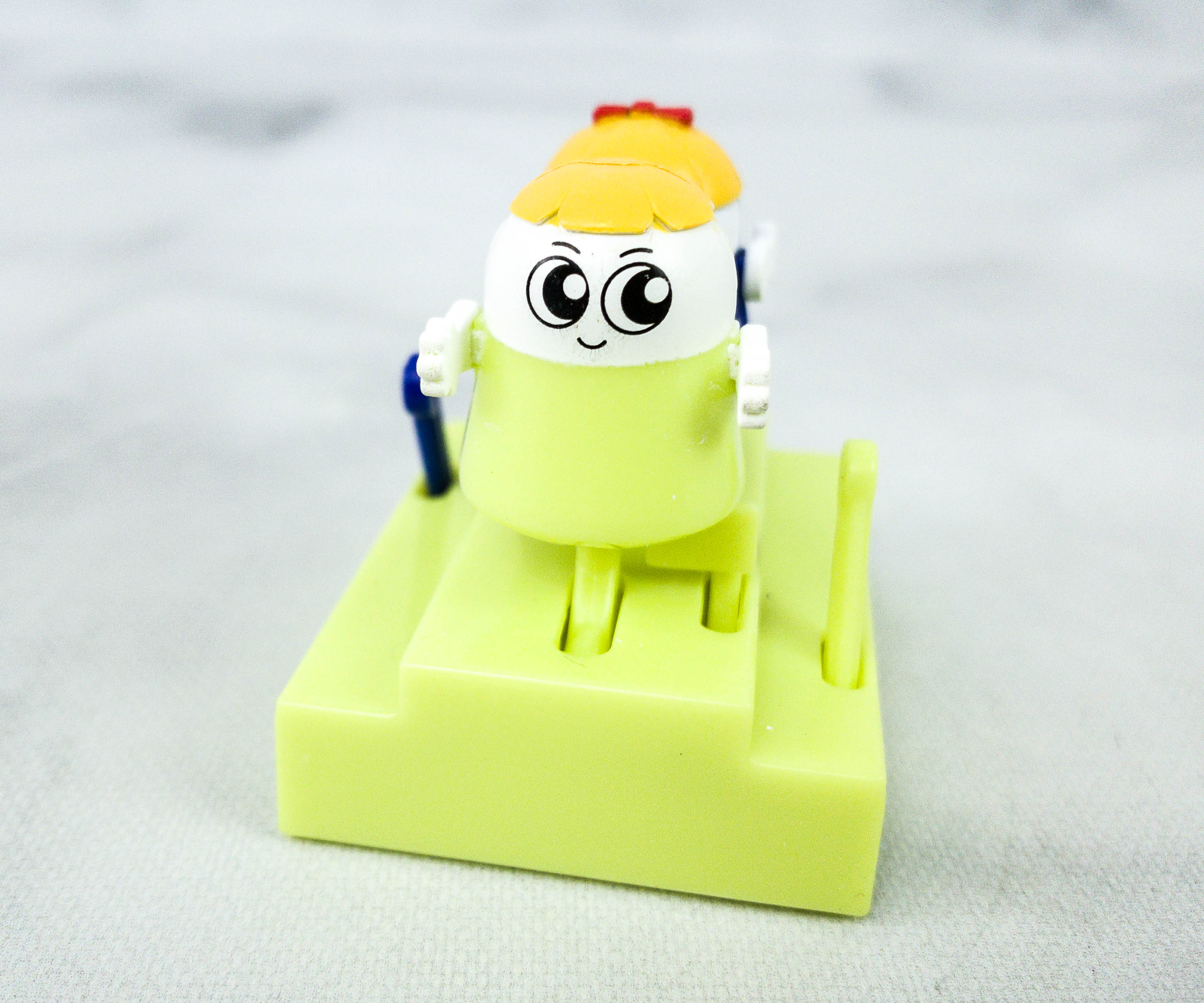 Each one comes with its own corresponding lever located on the left side of the doll.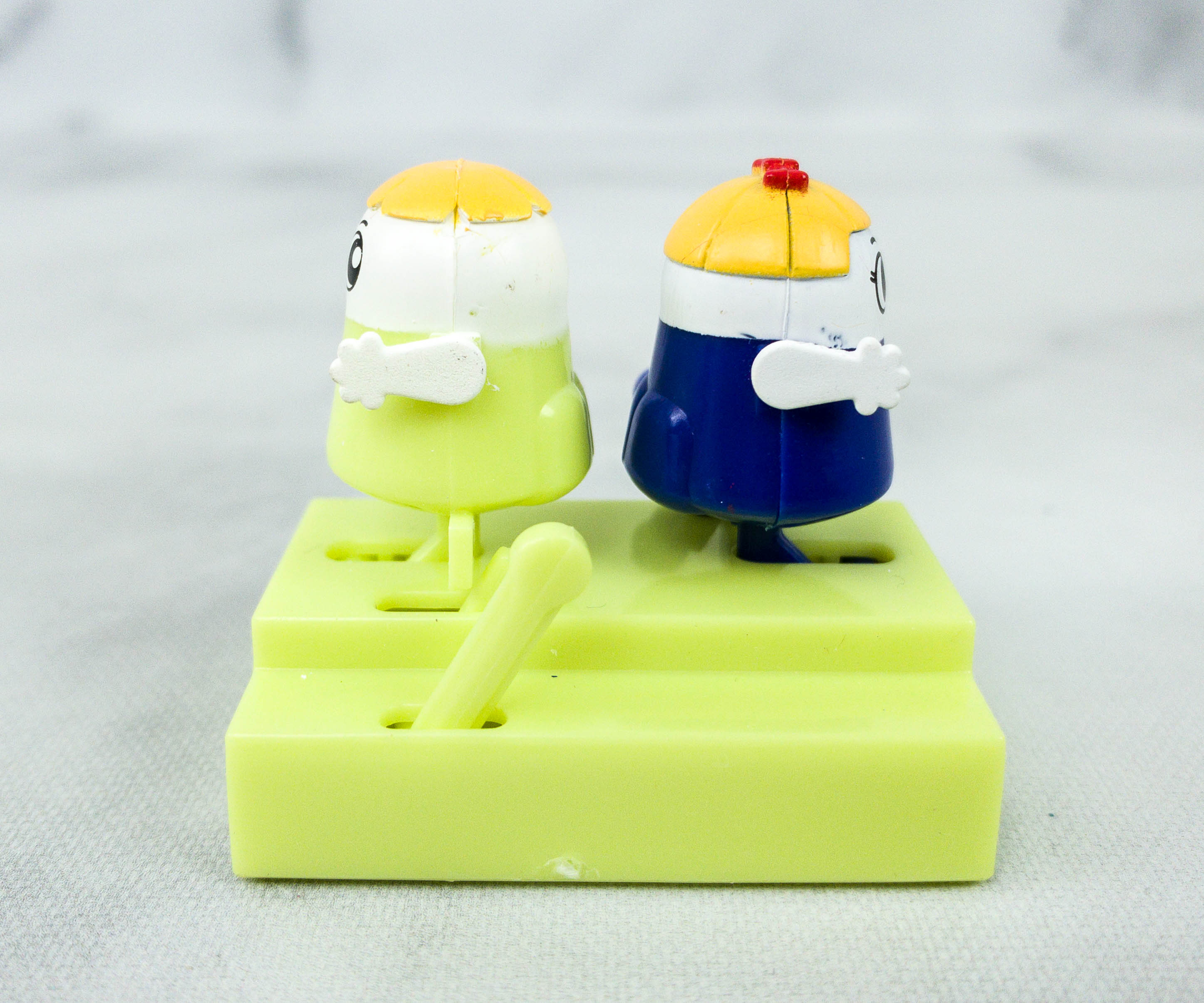 Each player should pull the lever on the side of the figurine, the first one to move their figurine on the edge wins the game.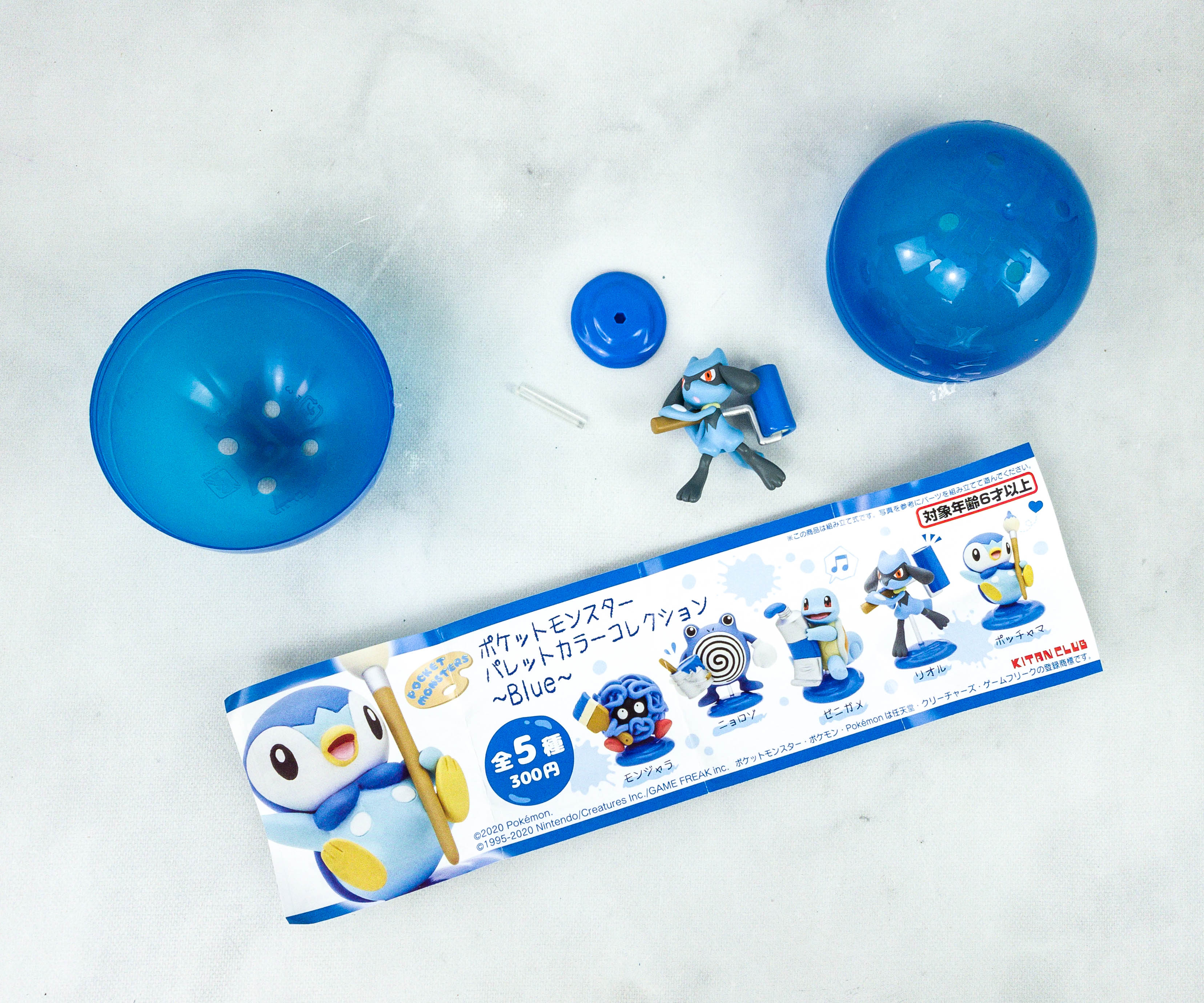 Pokemon Painters. I love getting Pokemons from gachapons! According to the sheet. subscribers will get 1 of the 5 Pokemon painters!
The Pokemon painter I received is Lucario! It's a fighting type of Pokemon with a bipedal characteristic, meaning they can walk and run using just two feet. It also looks pretty much like a wolf or jackal.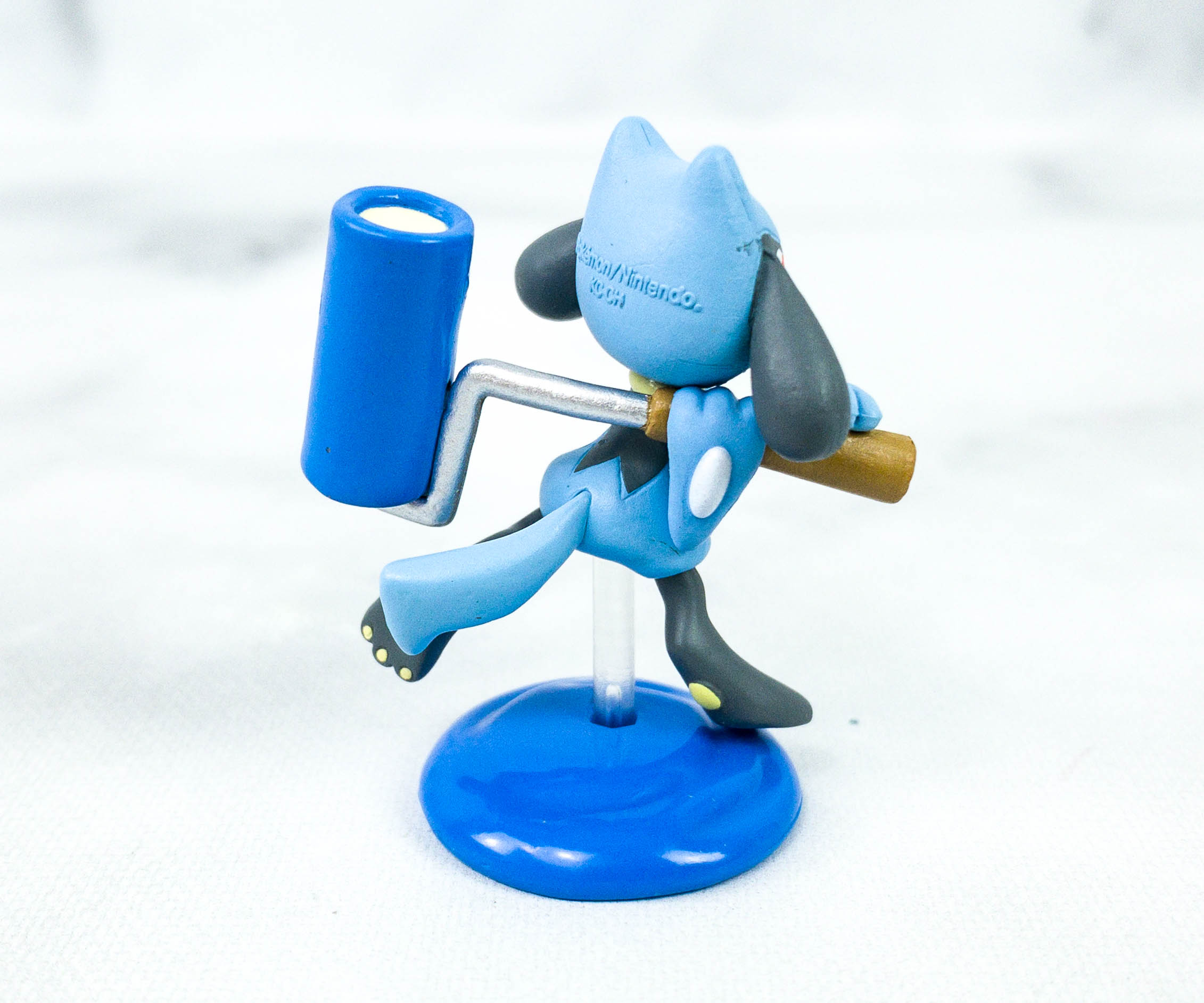 Since this figurine portrays a painter, Lucario is also handling a blue roller paintbrush!
Demon Slayer Pita Pouch. These pouches are available in 5 different designs featuring the characters from one of the hottest animes in Japan, Demon Slayer!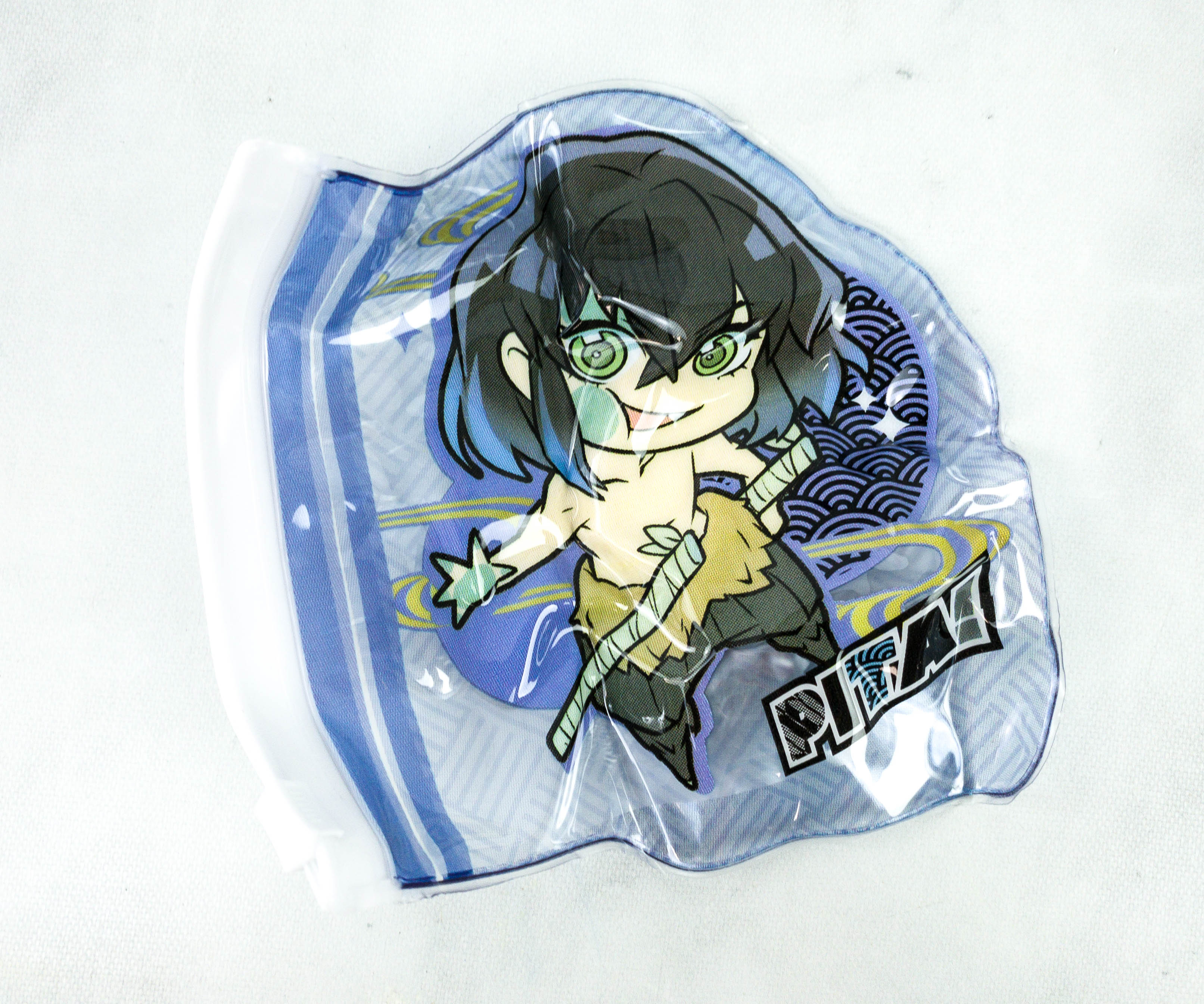 I received a pouch featuring Inosuke Hashibara! What makes this pouch cool is that the featured character seems to be squished up against a surface.
It's a spacious pouch bag that can accommodate some small trinkets. This pouch also comes with a zip lock.
Gacha Gacha Crate is always full of fun surprises! Gachapons usually feature either a nice collectible or display item, and sometimes even an actual game that I can play. They also often feature popular Japanese franchises like Pokemon, Sanrio, and Demon Slayer. My favorite this month is the classic mini-game, while my daughter loves the Hello Kitty snow globe. This is a fun box for fans of Japanese pop culture or for anyone who simply loves surprises and miniature items!
What do you think of this month's Gacha Gacha Crate?