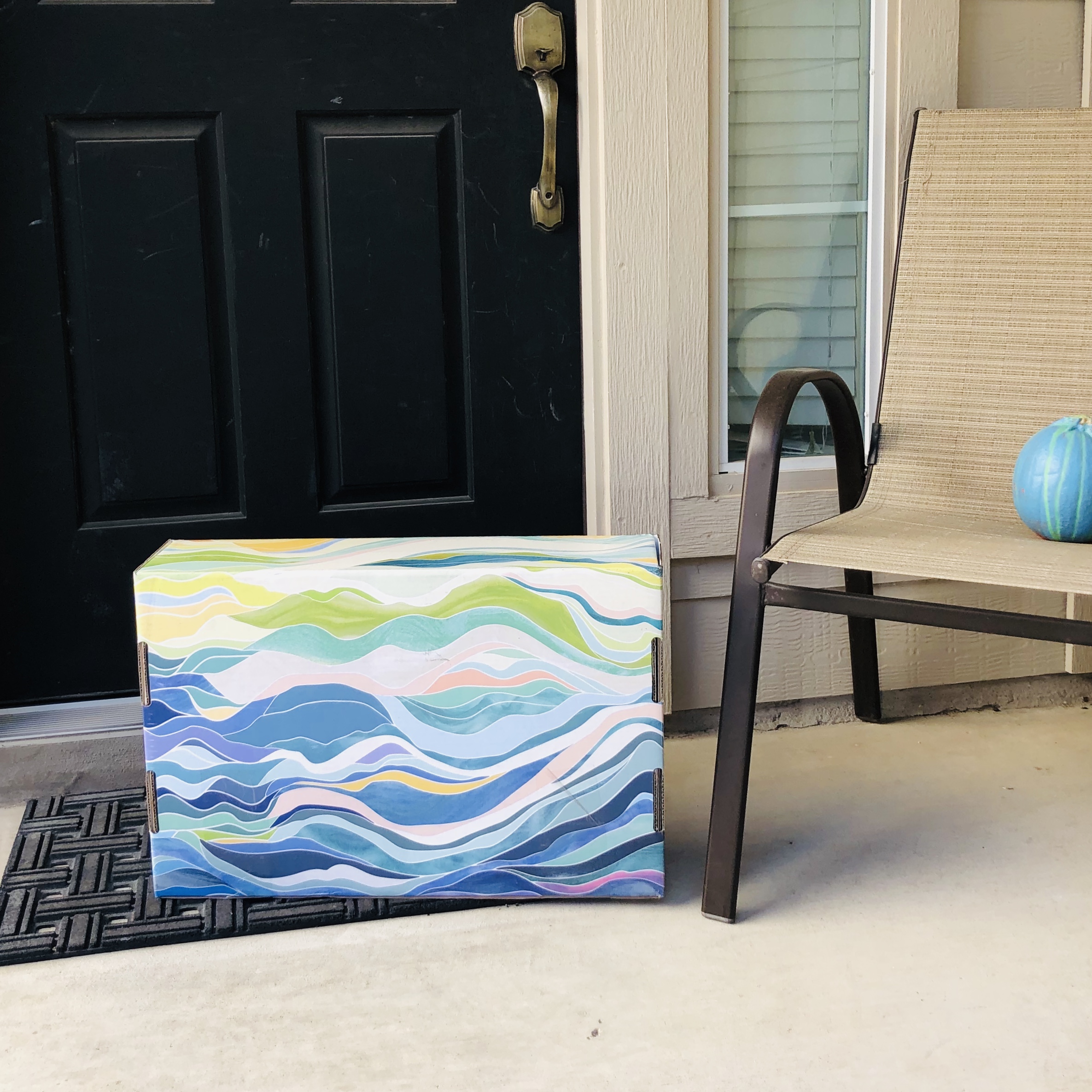 Erin Condren is my favorite planner and stationery brand but did you know they also create all kinds of items that would make great gifts? I had the pleasure of reviewing some of those items recently and there are so many to choose from, I'm sure you can find something for almost everyone on your list. They have gifts for teachers, students, fashionistas, and moms. They also have a $25 and under section and of course, gifts for planner lovers, even if that is you!
Discover fun and functional gifts at the top of everyone's list. From best-selling planners to stickers, organizational accessories and more!
DEAL: FYI – if you use this referral link to register for the site, you'll get a $10 coupon code emailed to you. You can use it on pretty much anything on the site.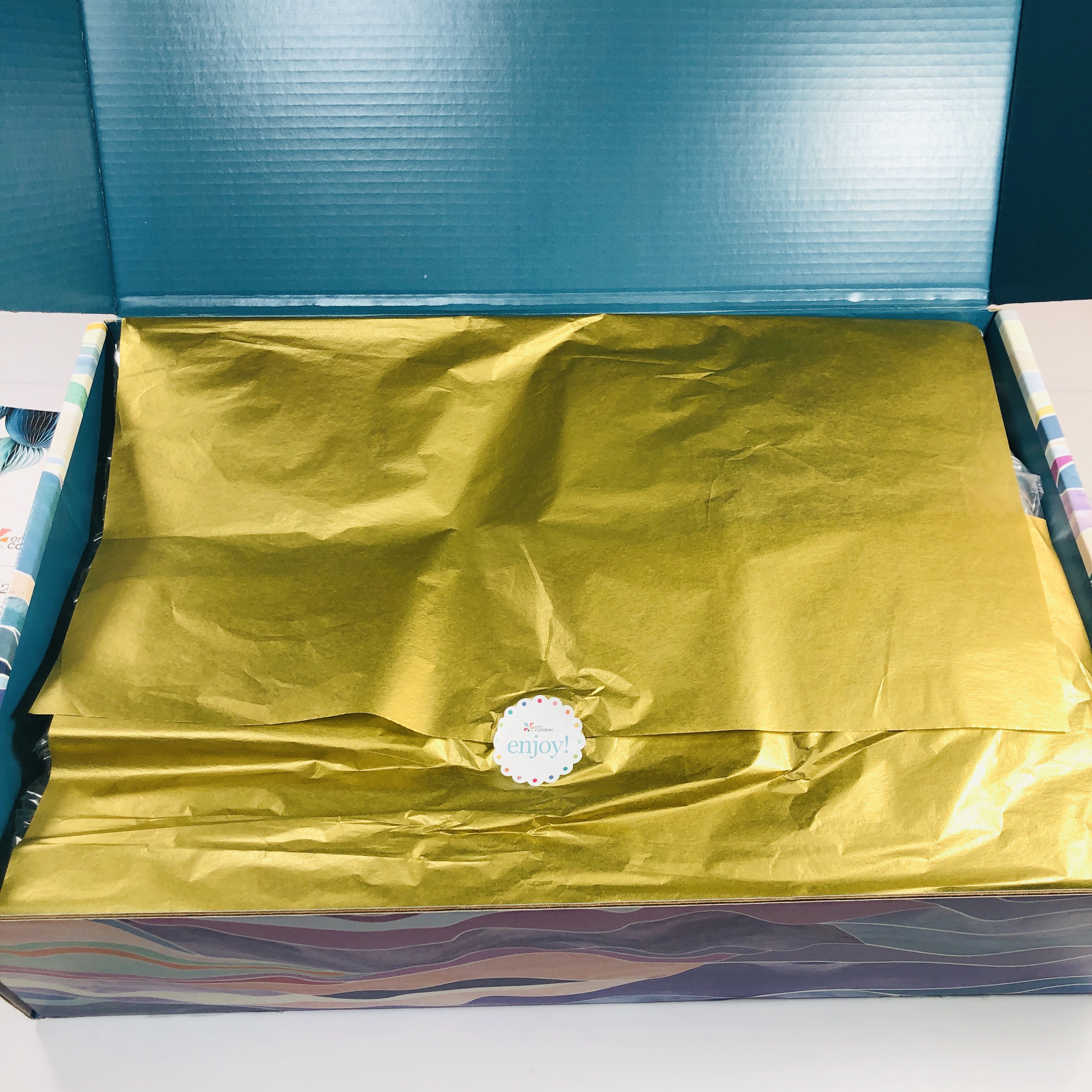 My items were wrapped in gold tissue paper that was sealed with a sticker.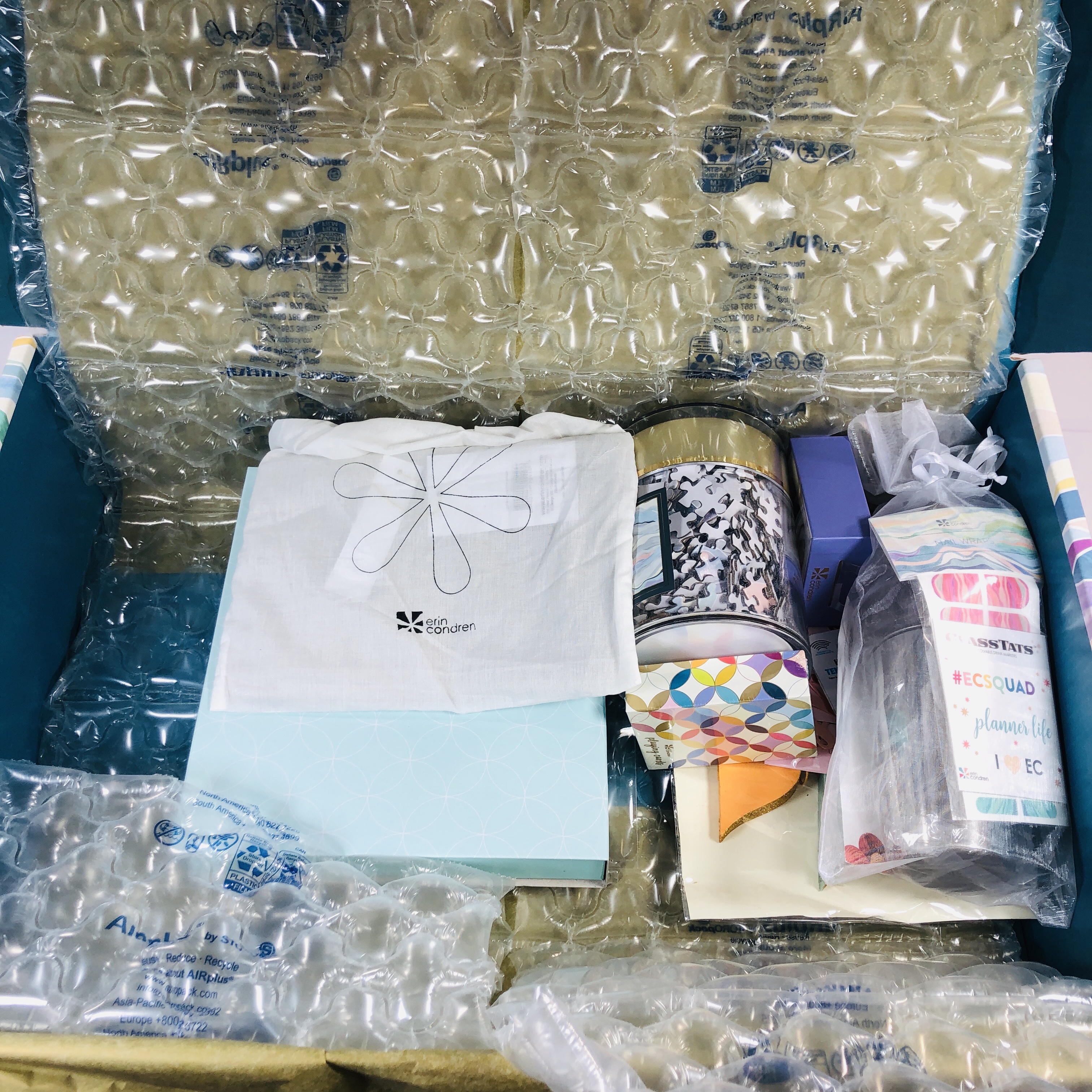 My items were cushioned with bubble wrap and the items look so pretty and colorful!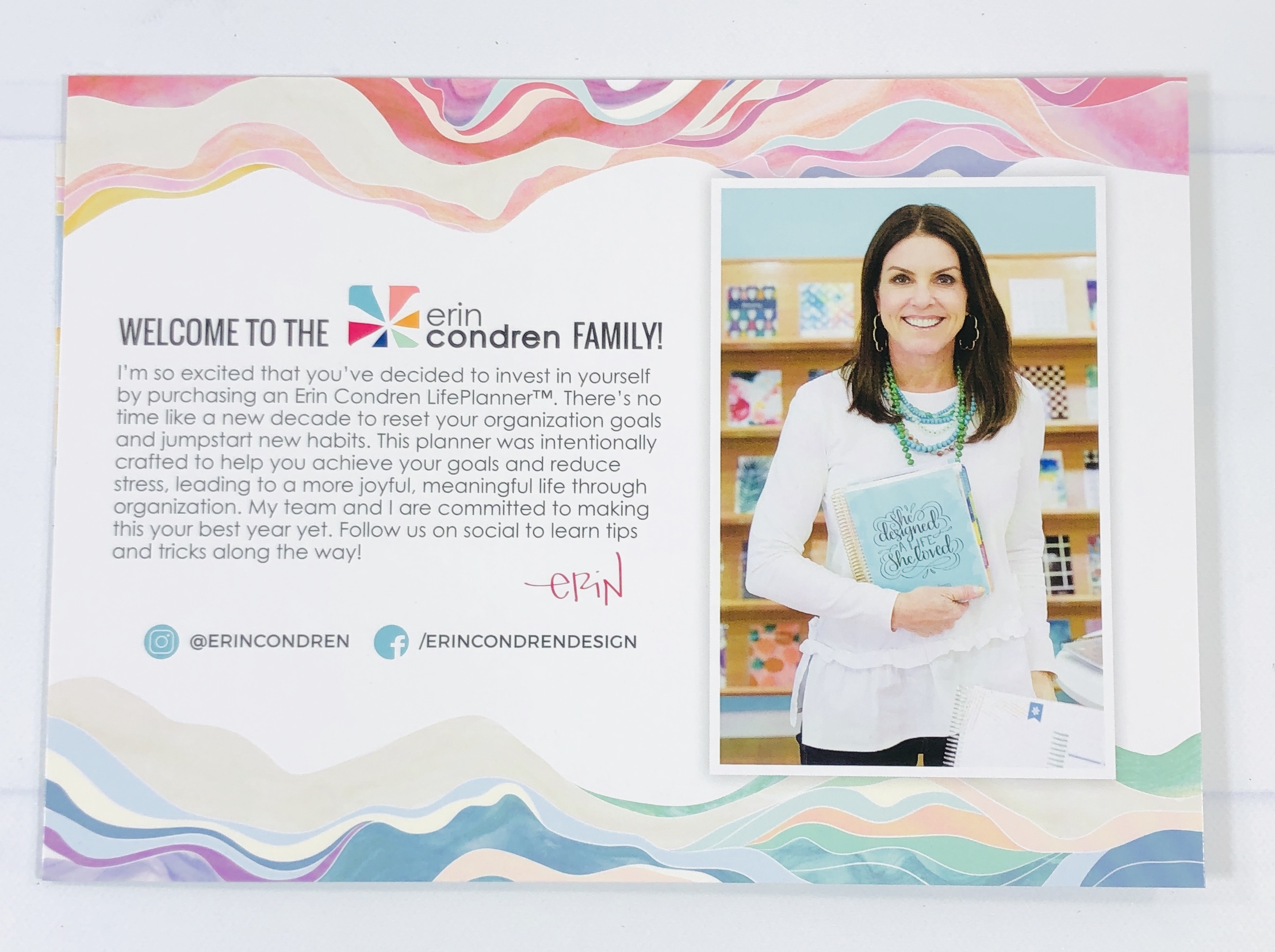 I received a card welcoming me to the EC family.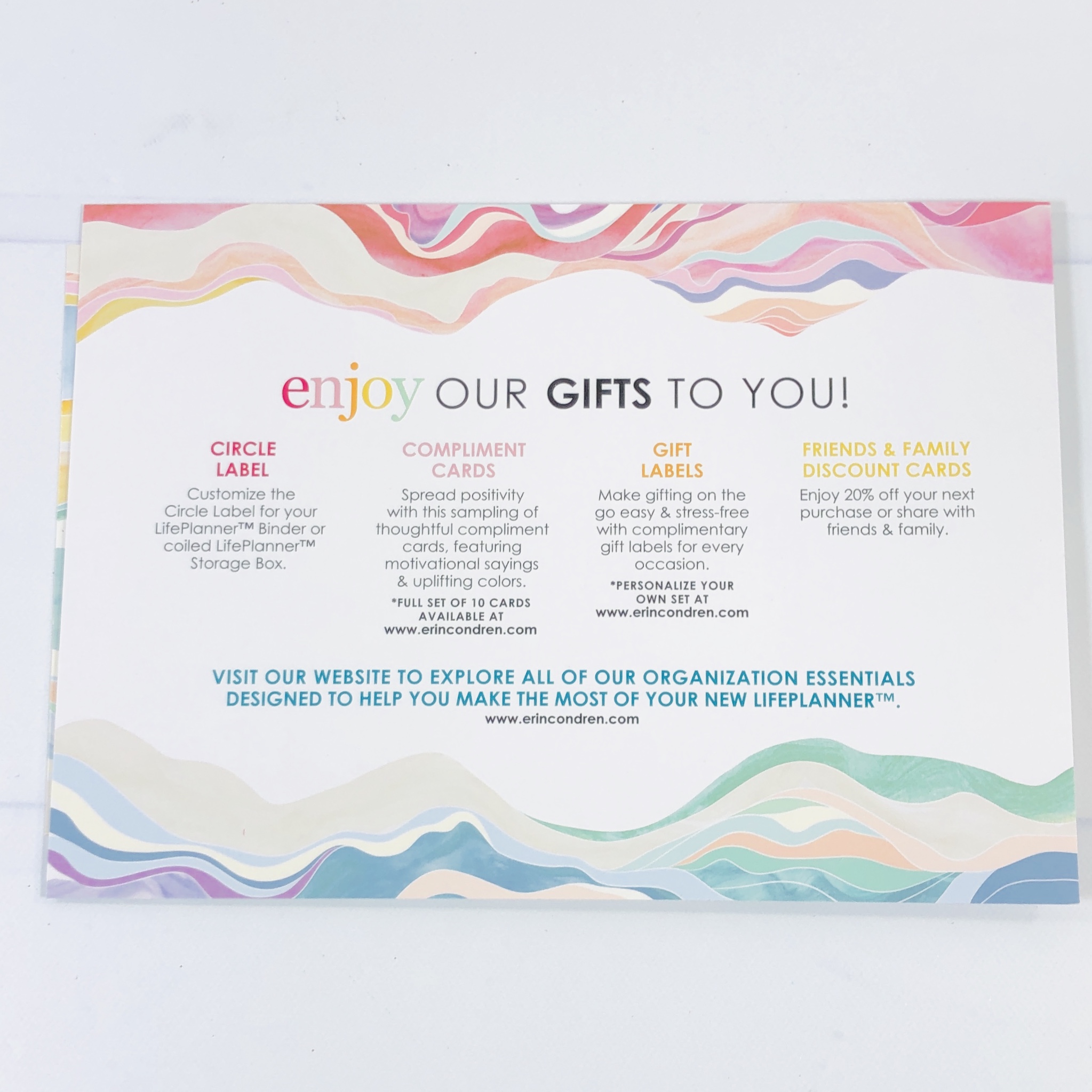 The back of the card listed some freebies that came with the LifePlanner shown later in this review.
It included Compliment Cards, gift labels, and discount codes for friends and family.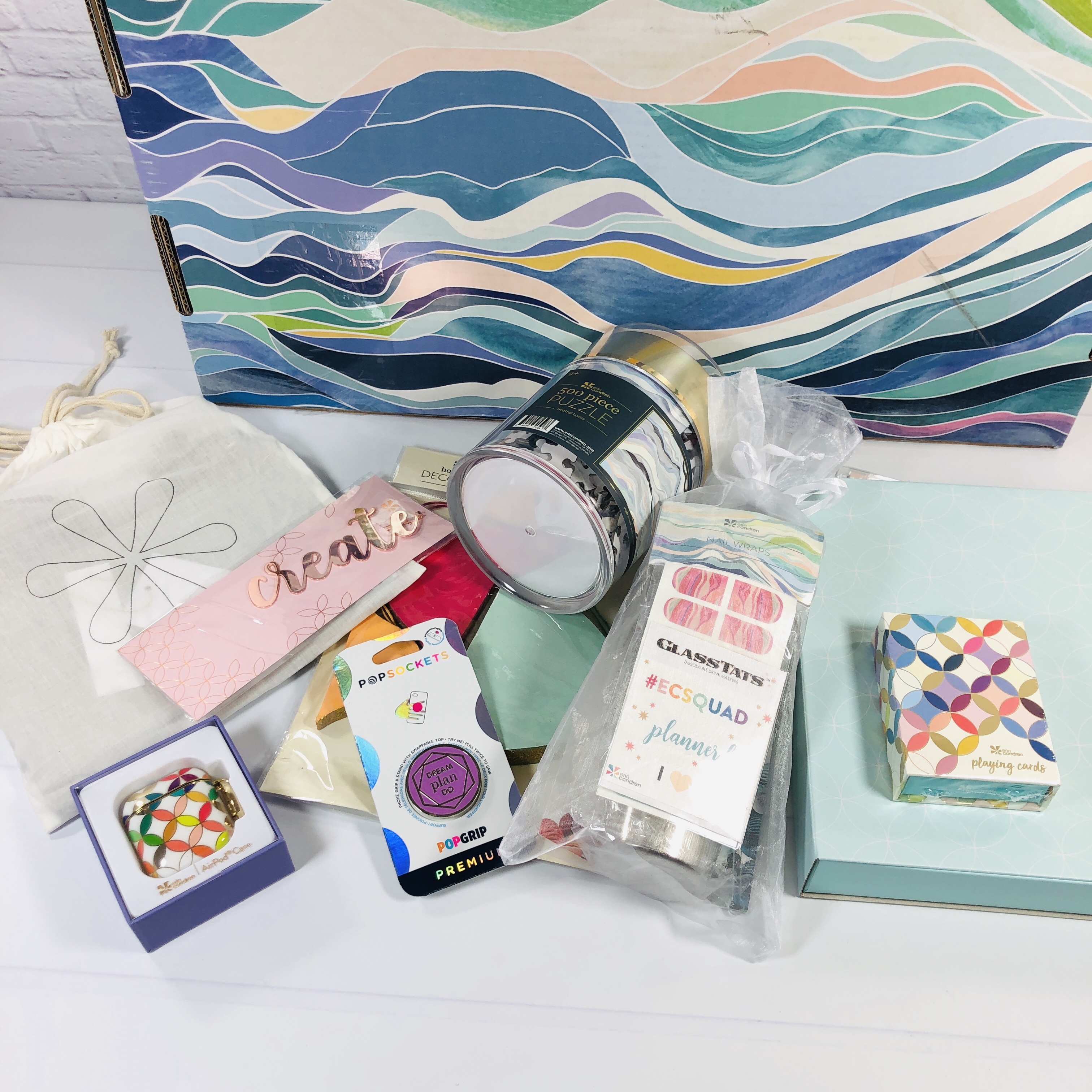 Most of the items had additional plastic or packing, making them giftable.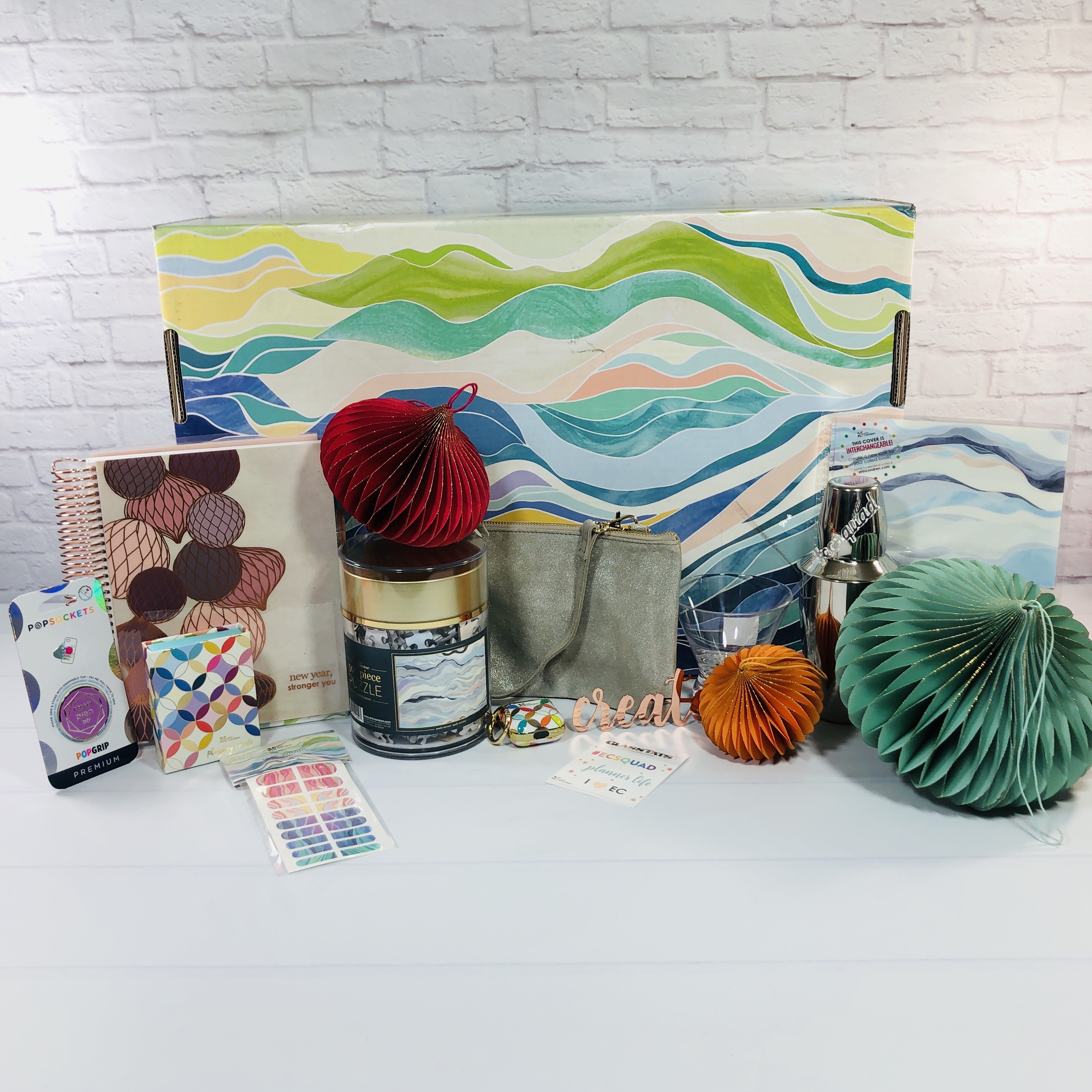 Everything in my box!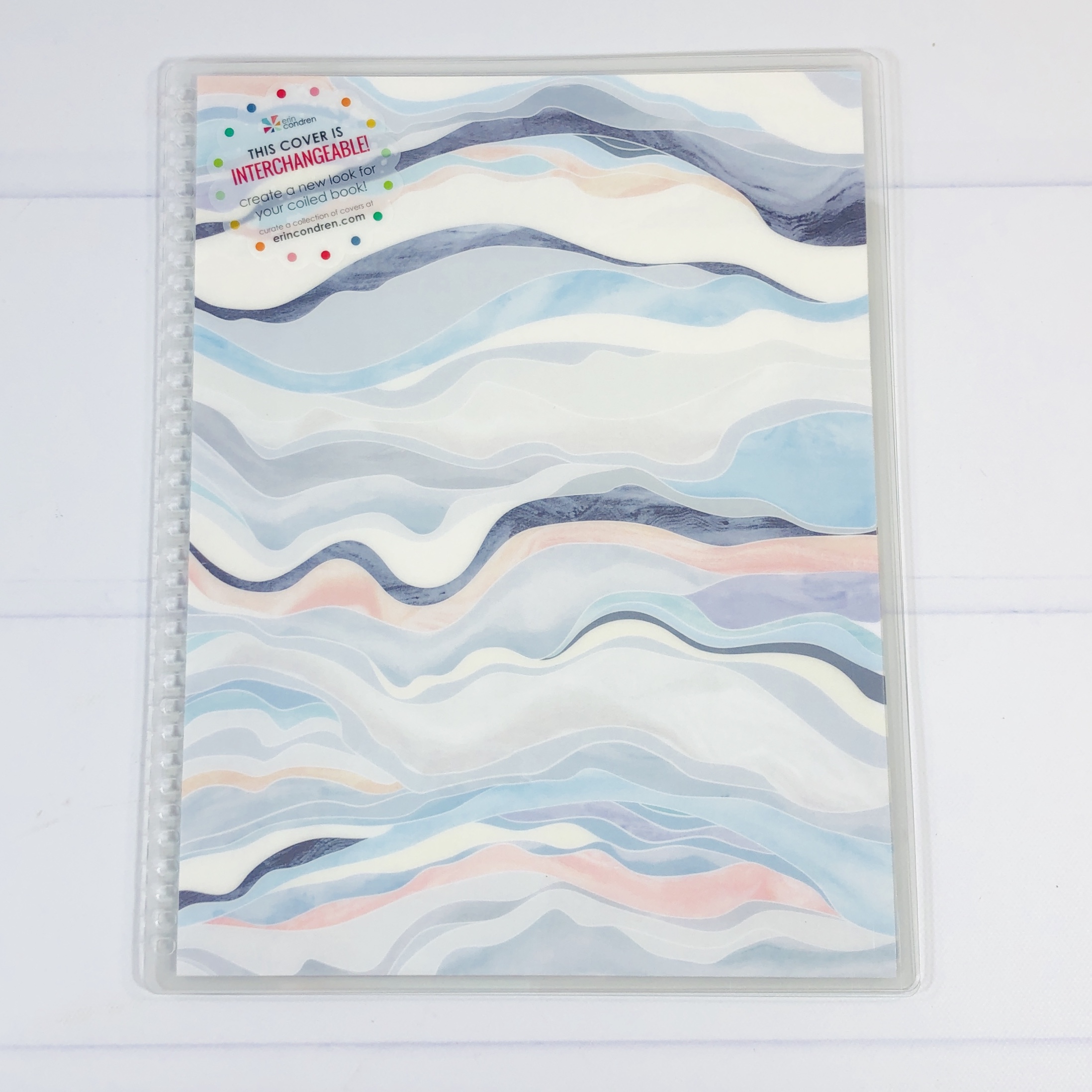 Erin Condren Interchangeable Cover in Neutral Layers ($8) I received a set of interchangeable covers in the Neutral Layers design.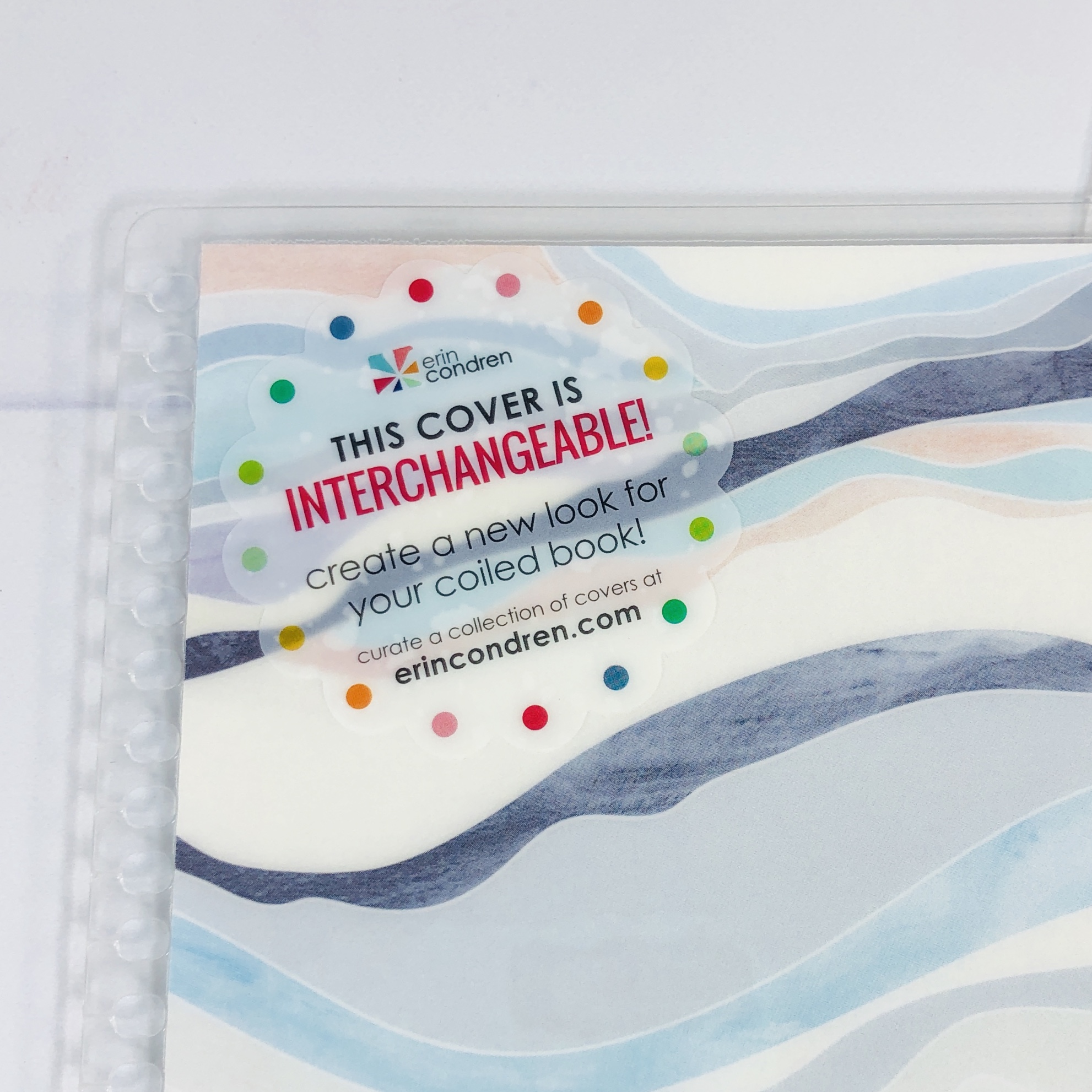 When you order a LifePlanner, you get to choose your customizable cover, but sometimes you might want to change it out and you can order new covers online!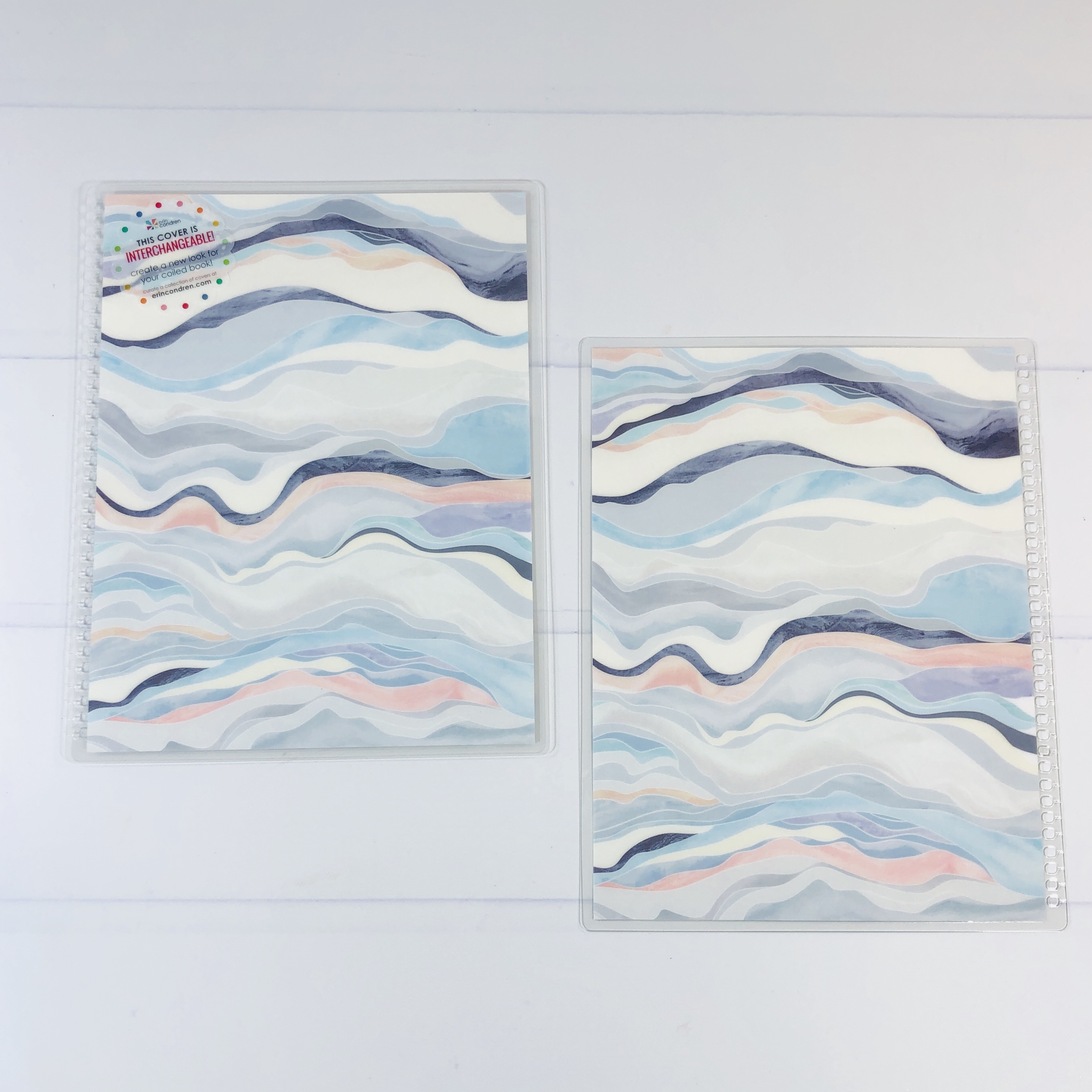 The Wavy Layers design is new for 2021 and comes in both colorful or neutral options. This is neutral.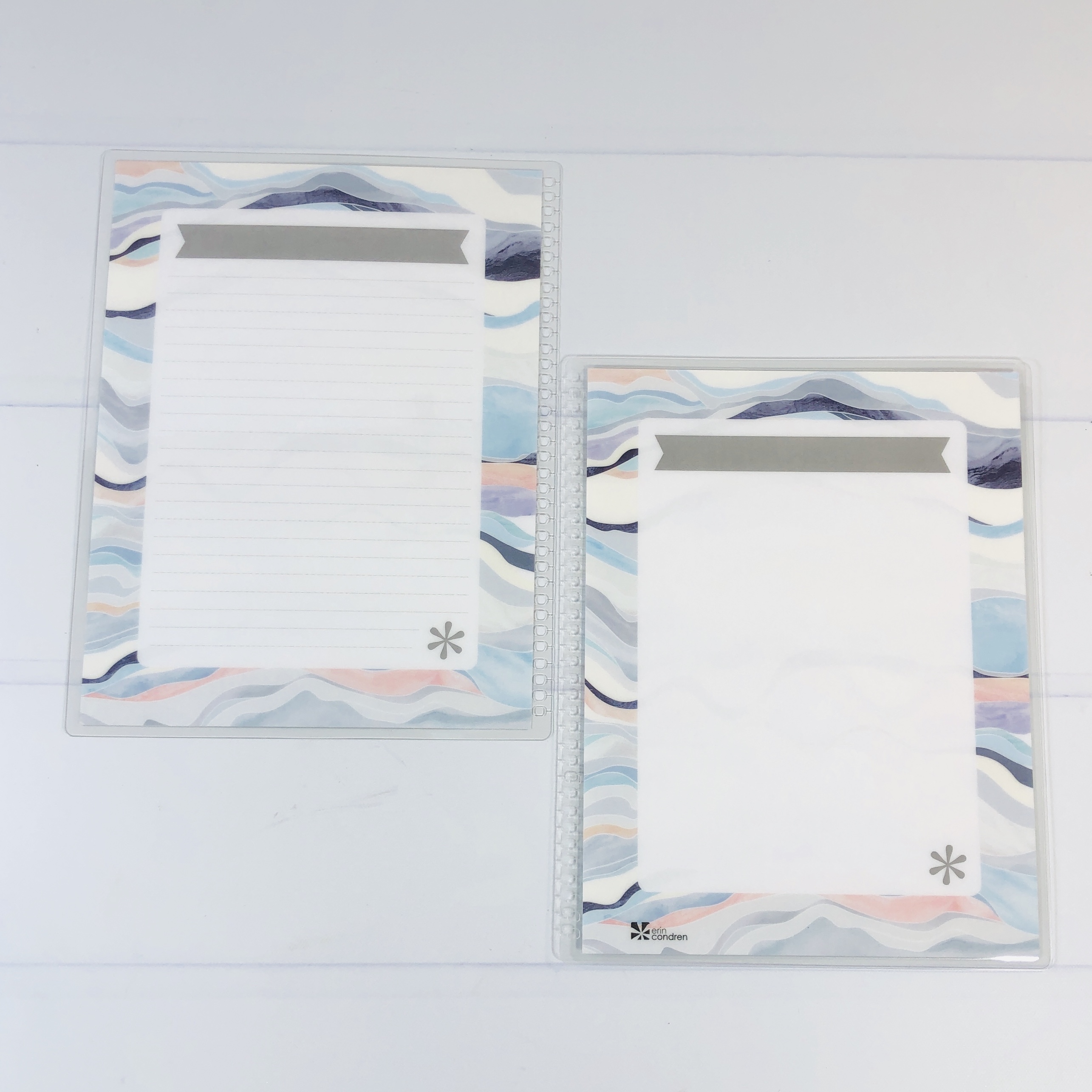 The inside front and back covers serve as wet erase boards. Jot down notes and then wipe them away.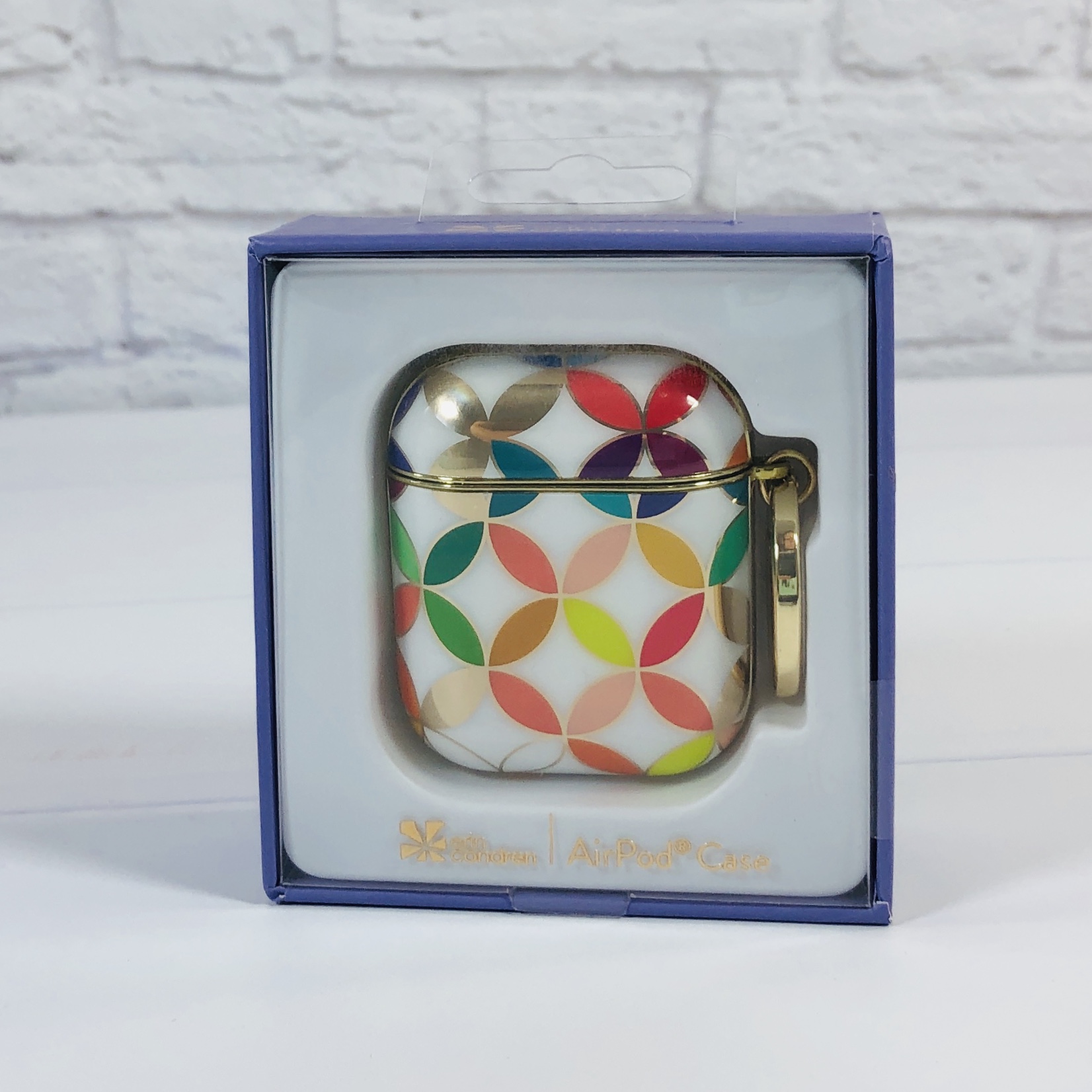 Erin Condren Mid Century Circles AirPod Metallic Case ($24) My daughters were ohhing and ahhing over this cute little carrier.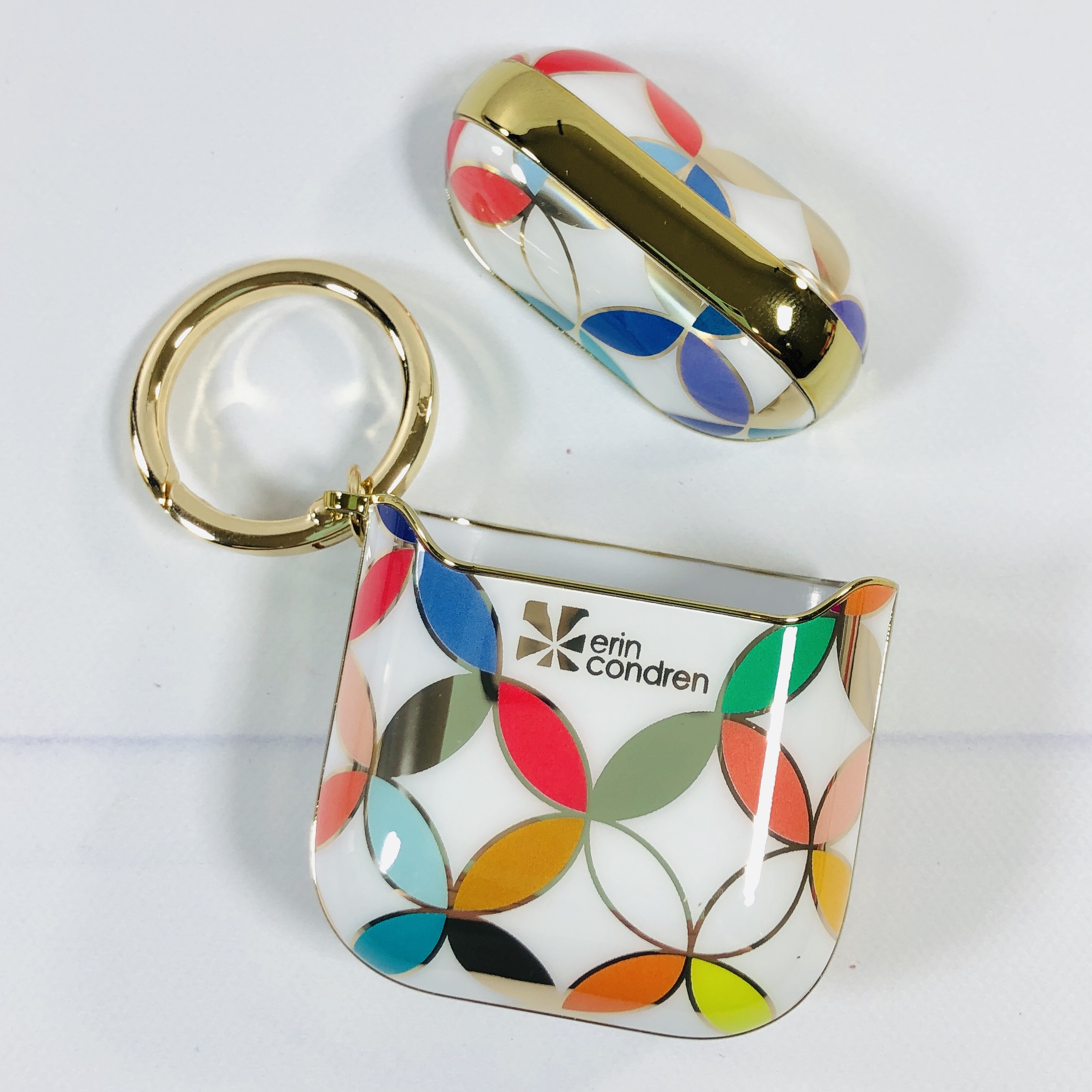 It features the Mid Century Circles design, an Erin Condren classic.
It has a lightning port access and I thought I had broken the case since I couldn't get the lid to stay on but one of my daughters showed me how it worked and I think it's pretty darn nifty.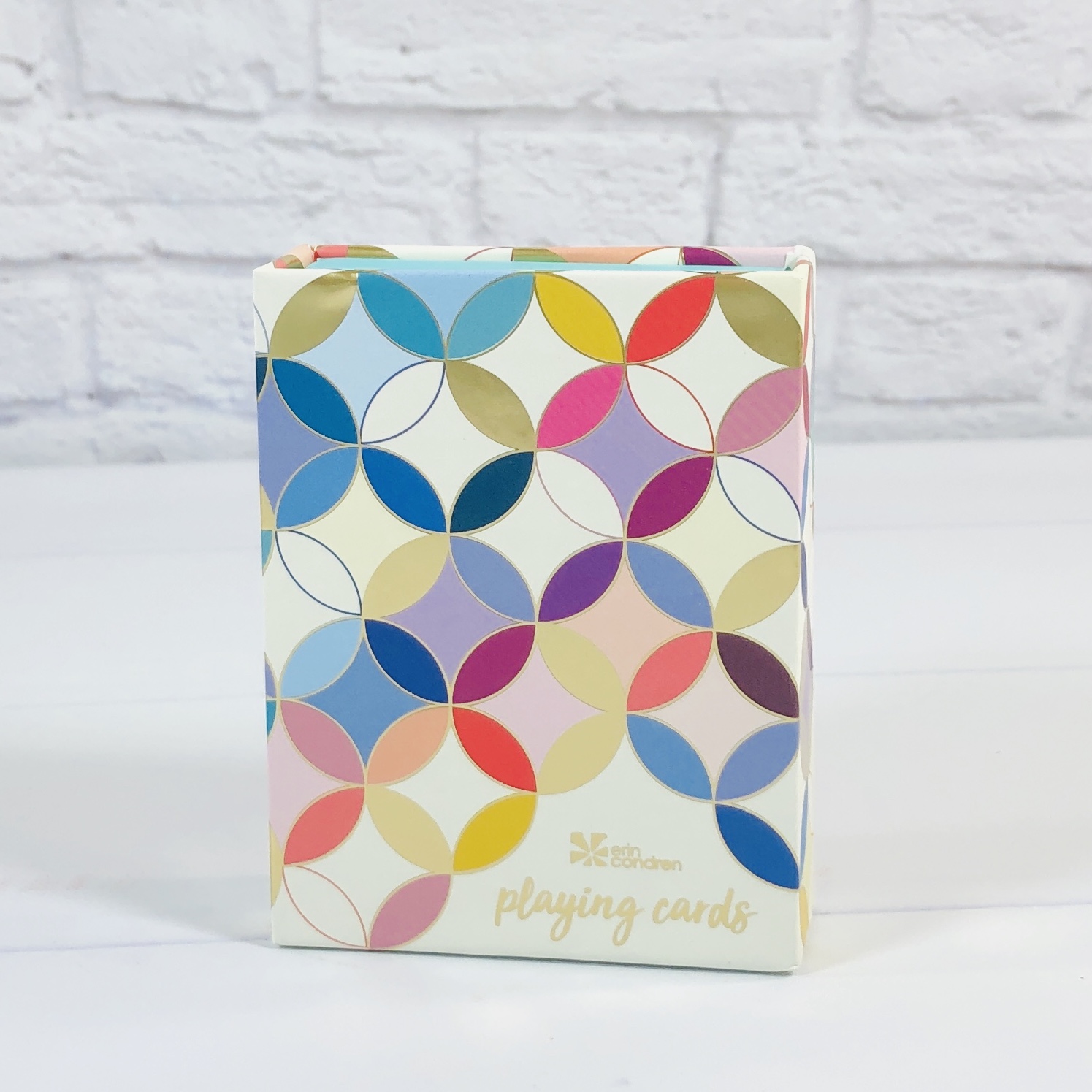 Erin Condren Colorful Playing Cards ($10) I can't begin to tell you how many games of Solitaire I have played since March. Having a cute set of cards on hand is a necessity during uncertain pandemic times, at least in my home.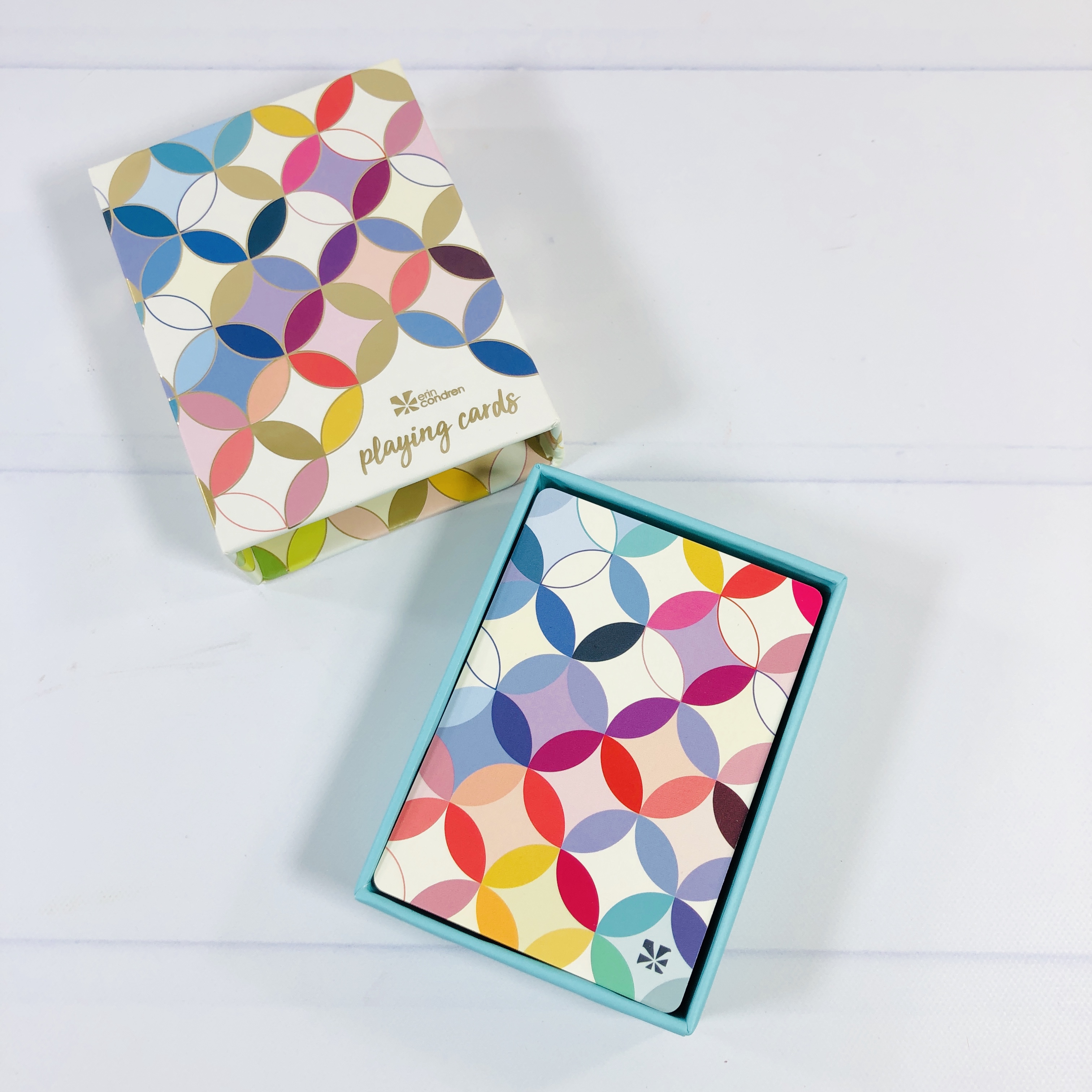 Mid Century Circles are back and so colorful.
This is a great way to spend time with loved ones too. I plan to teach my daughters how to play Gin Rummy.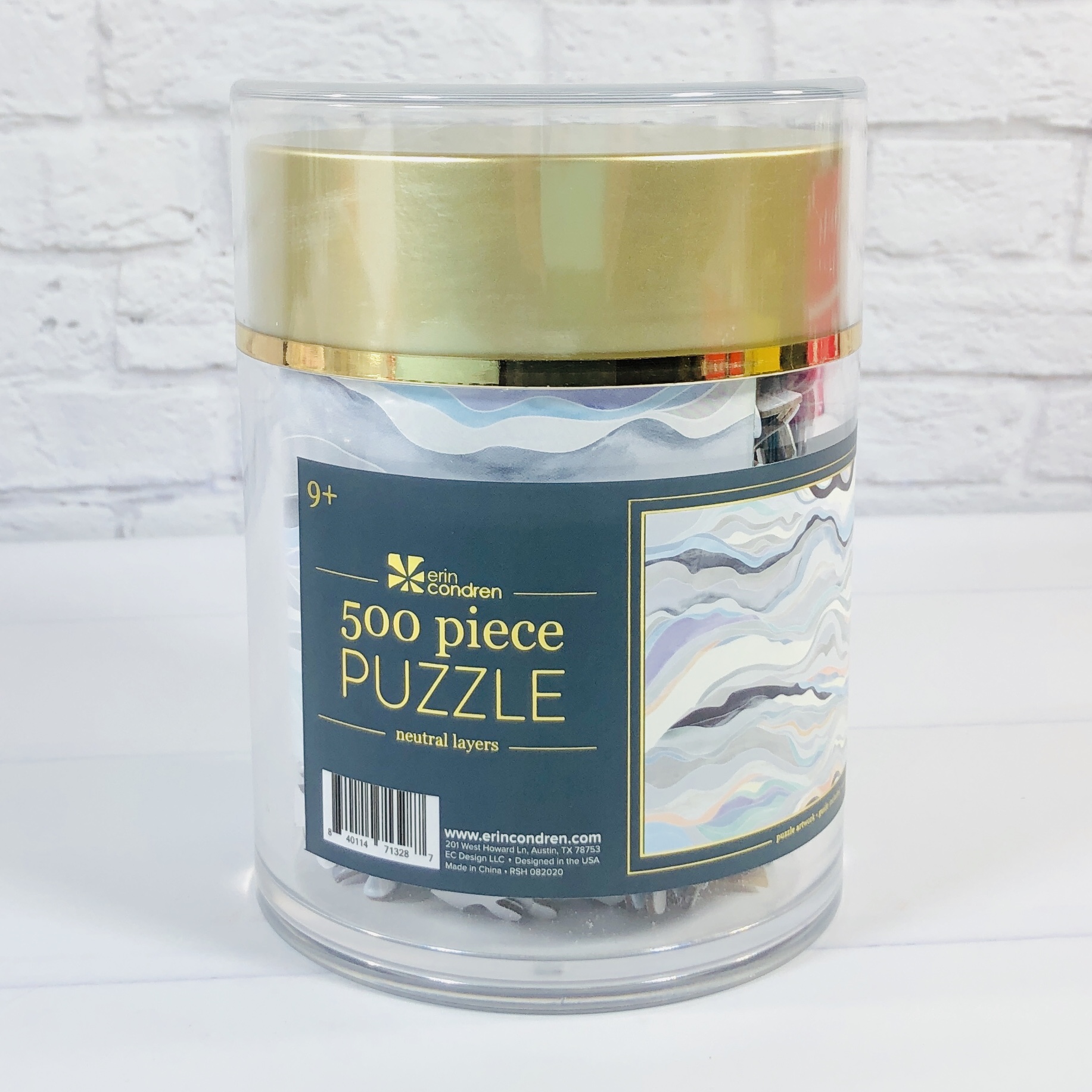 Erin Condren Puzzle in Layers Neutral ($24) Speaking of spending time with my girls, we have finished several puzzles in the last few months and I don't see that stopping anytime soon.
Here's what the finished puzzle will look like. It will measure 19.5″ x 14.5″ and has 500 pieces.
The puzzle pieces are typical, nothing weird here. I suspect this design will be a little difficult thanks to the color scheme but that's ok, we're up to the challenge. Includes a sheet with the full design.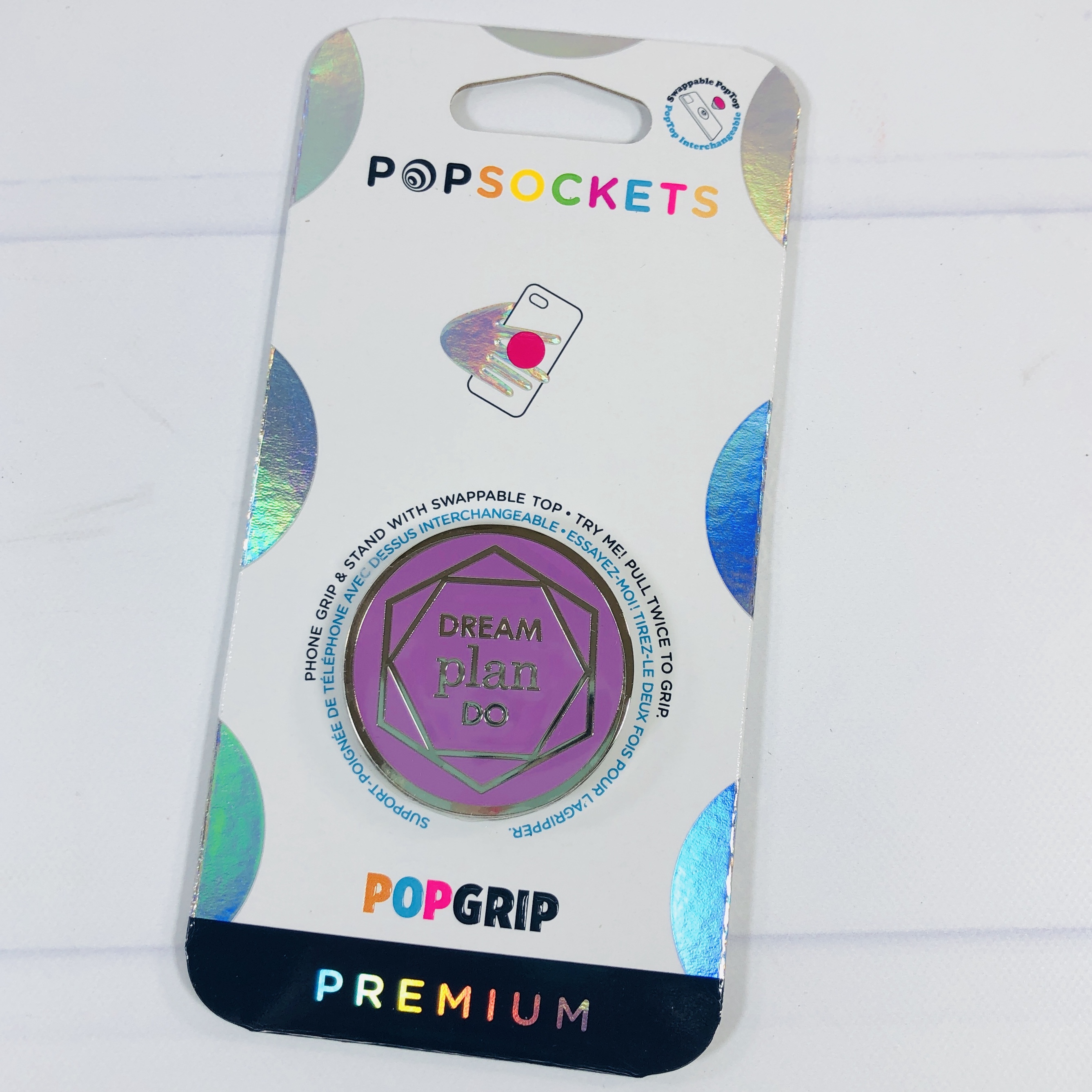 PopSockets PopGrip Dream Plan Do (Coming soon, $15) I don't currently have a phone grip on my case but I like the idea of this, that it makes a phone easier to hold.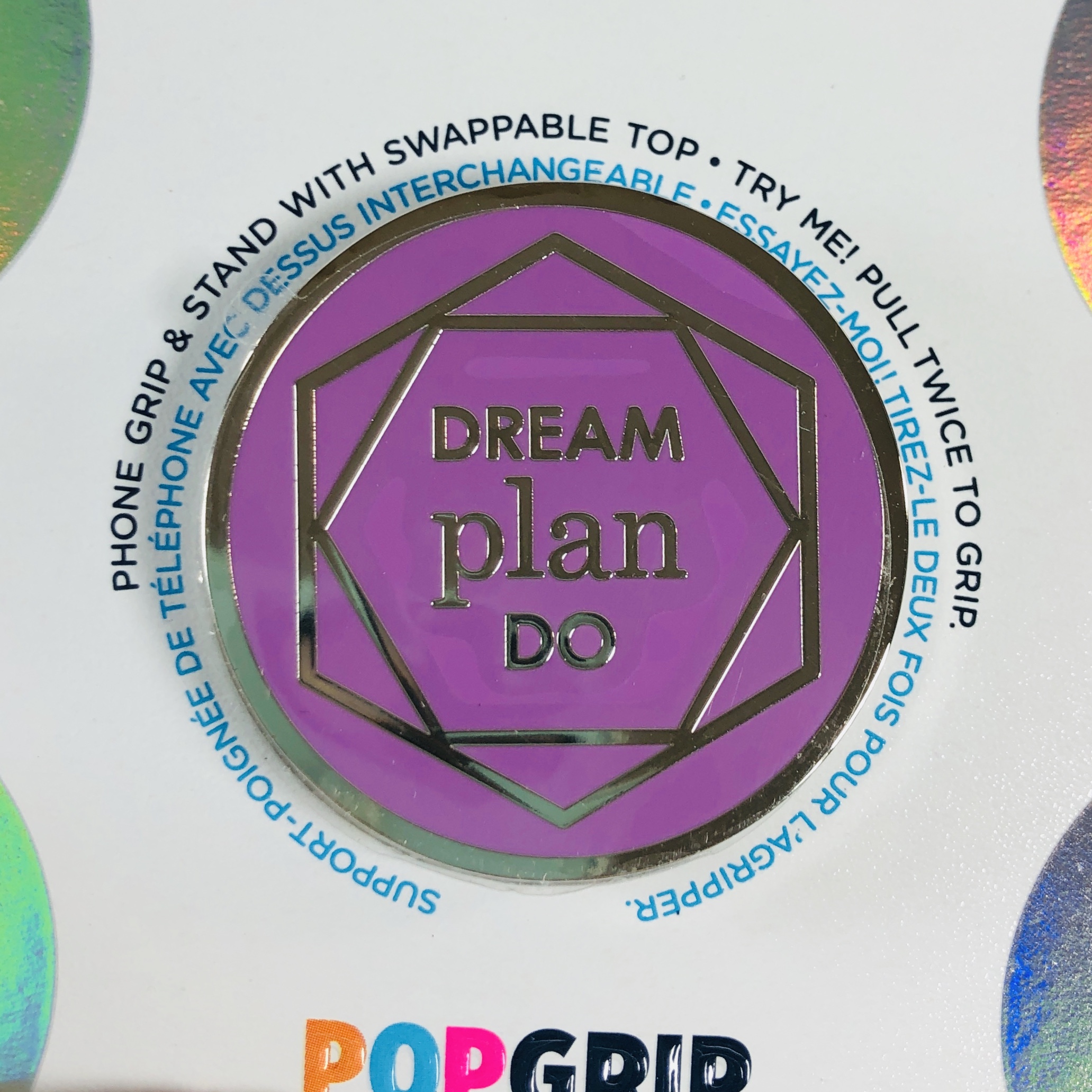 It also functions as a stand so you can watch videos without actually holding the phone.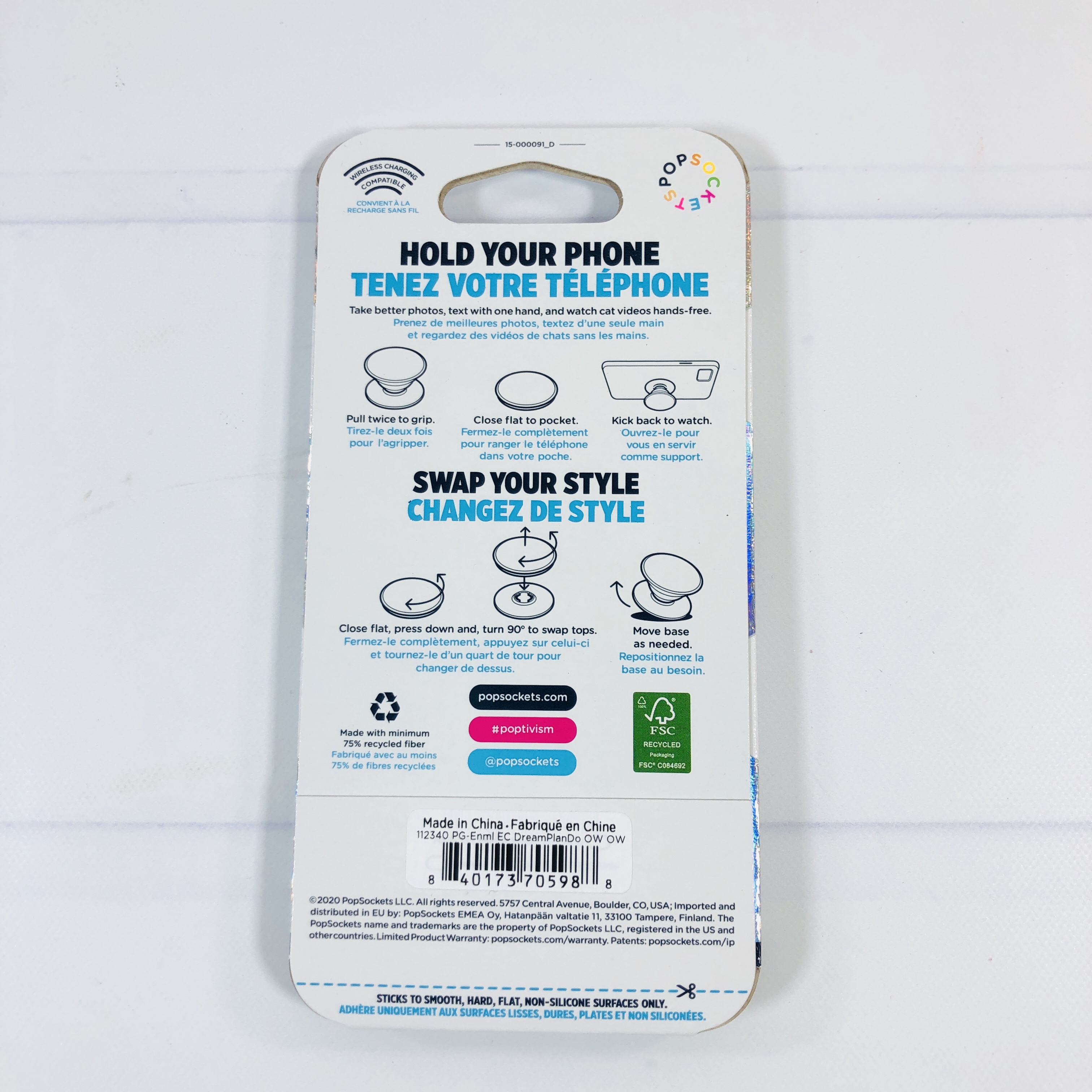 It has a sticky backing and a unique design that lets you easily change the tops so you can pick your preferred holder for the day.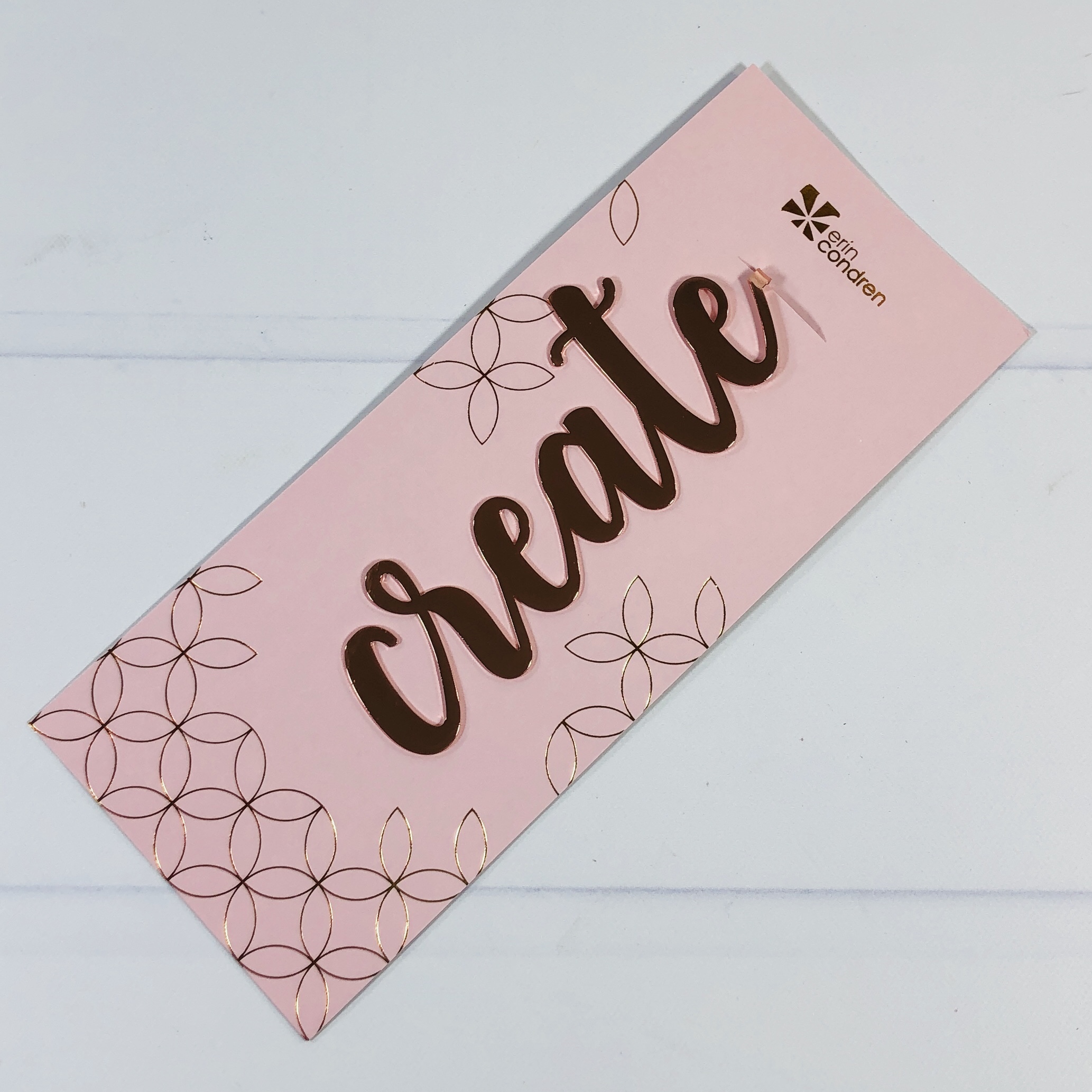 Erin Condren Create Metal Bookmark ($12) Bookmarks were recently added in three different metallic finishes. I received Create, which has a rose gold finish.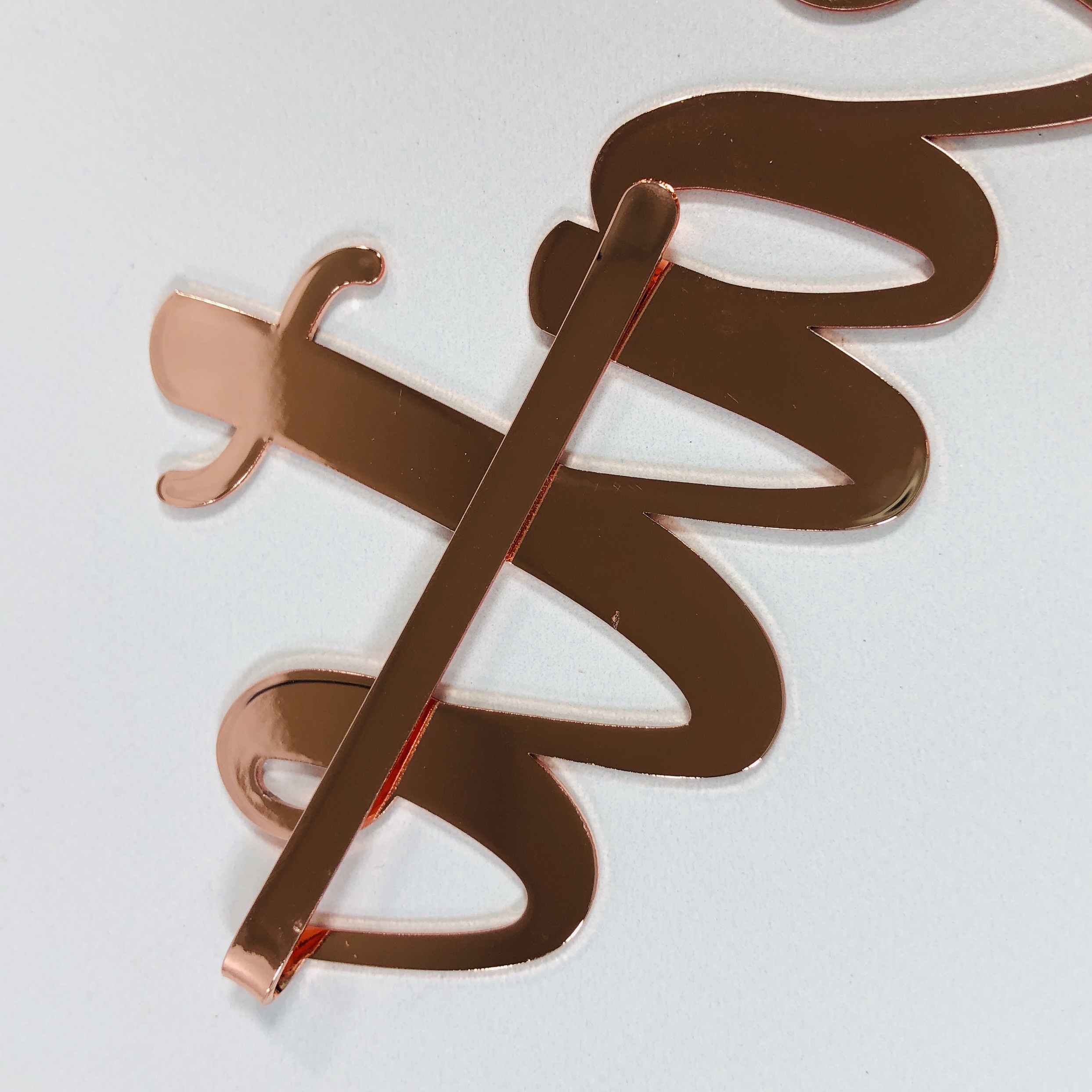 I kind of looks like a giant hair clip! It is 4.75″ x 2″ and isn't too heavy. It can mark pages in a planner or reading book.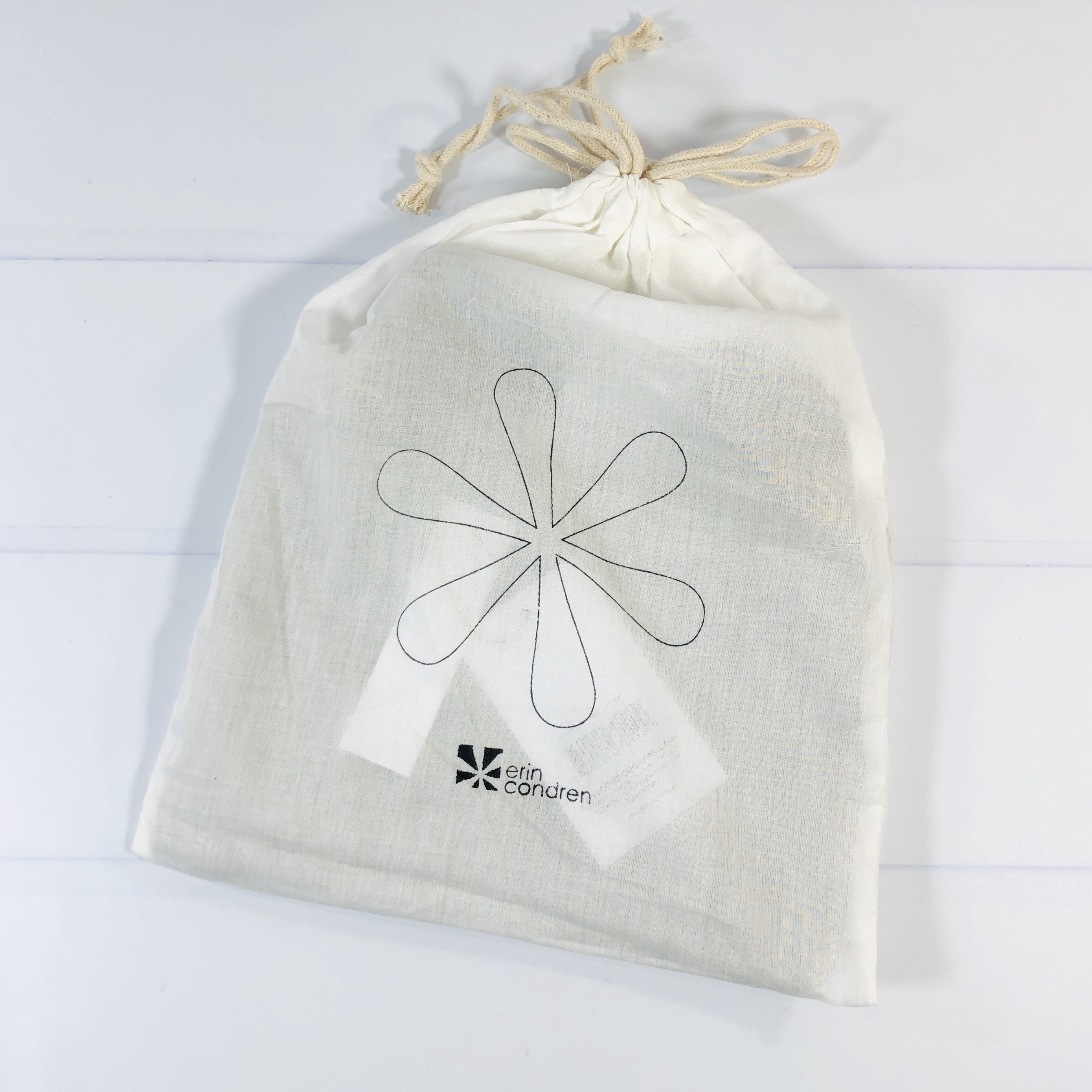 Erin Condren Metallic Purse Suede Crossbody ($44) The next item came in a dust pouch.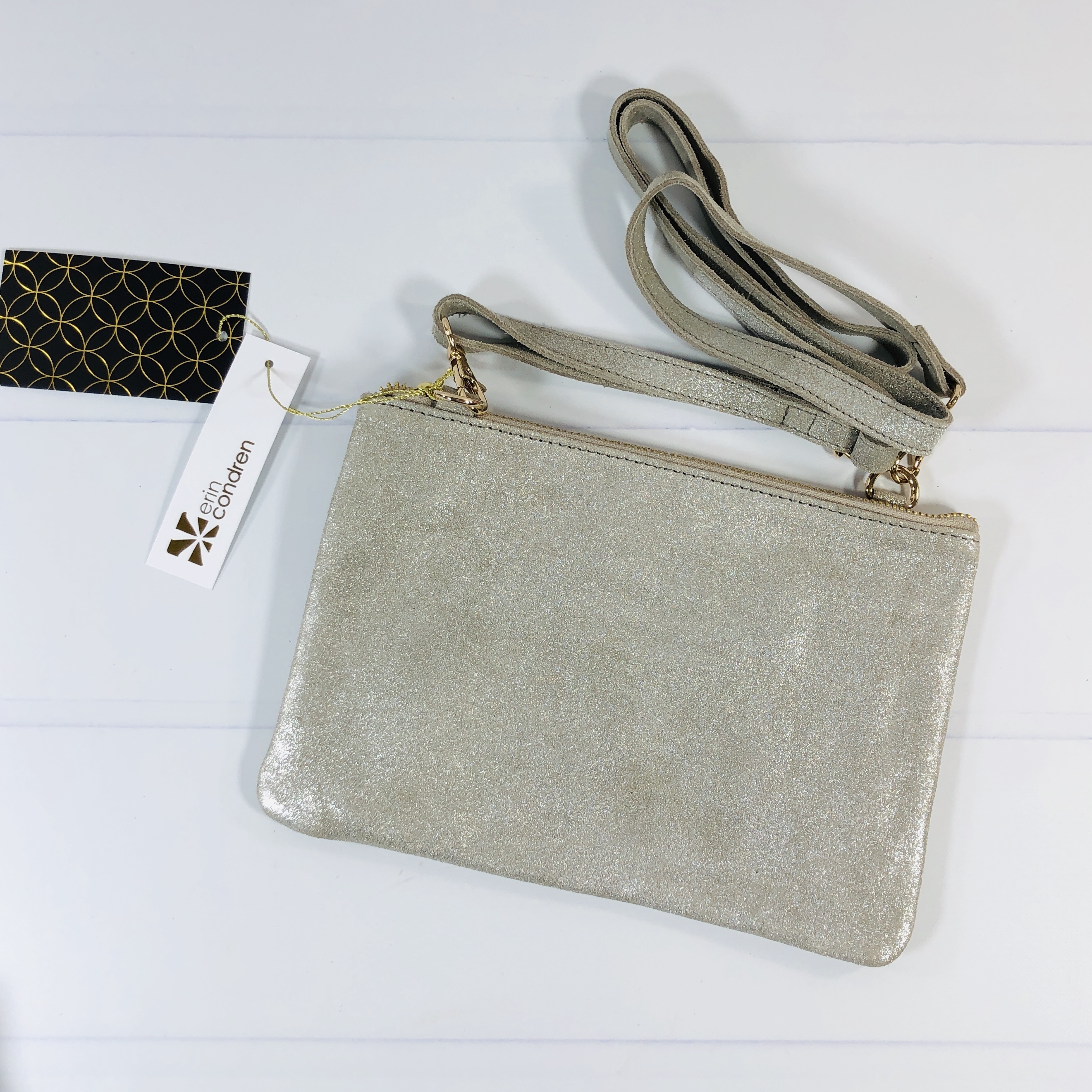 It's a metallic suede crossbody bag! It measures 9.25" x 6" x 0.5" and has a detachable strap. It has a zipper closure and such a pretty metallic sheen.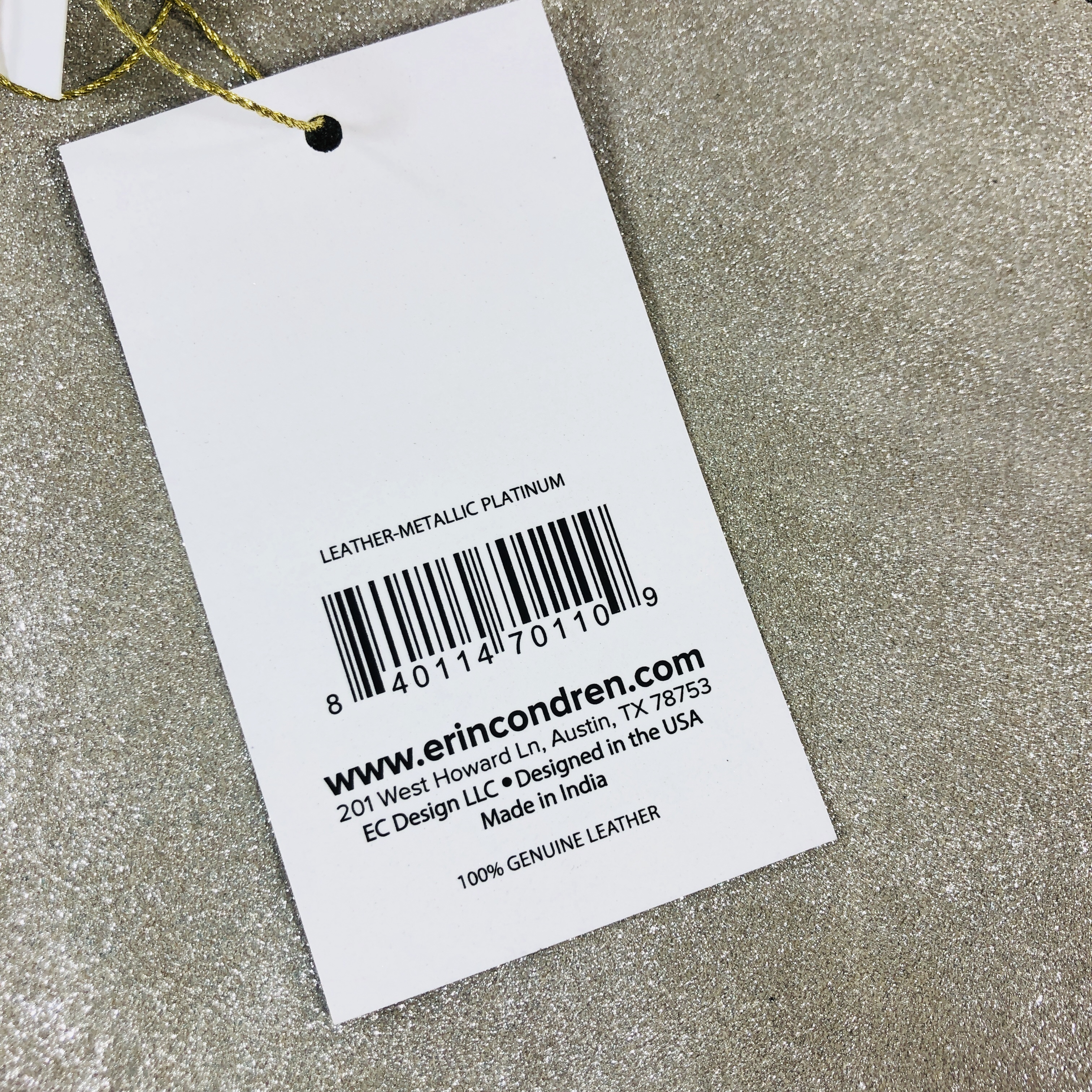 This is the real deal, not imitation leather.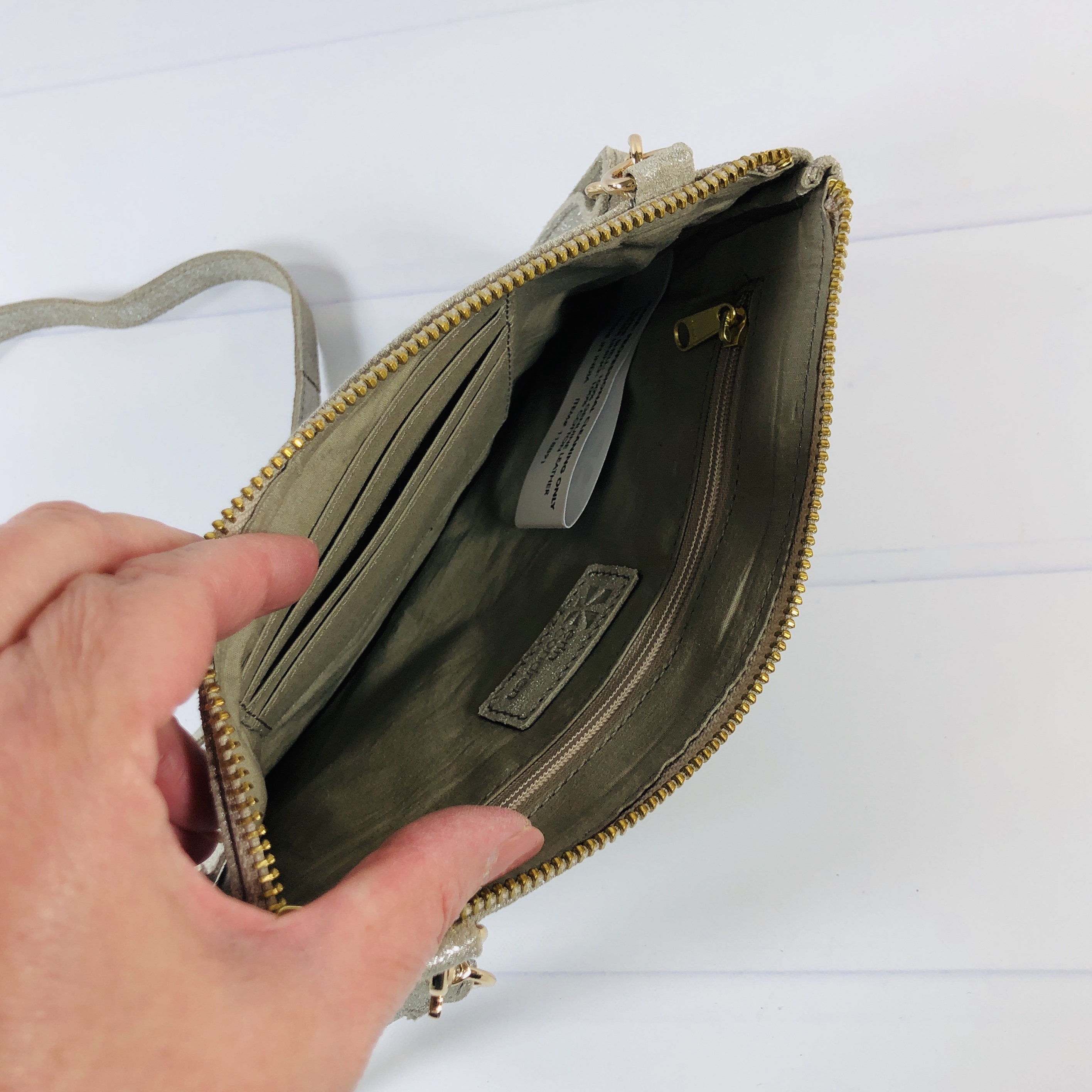 The inside has card slots and a zipper pocket. You can even order interchangeable straps for carrying.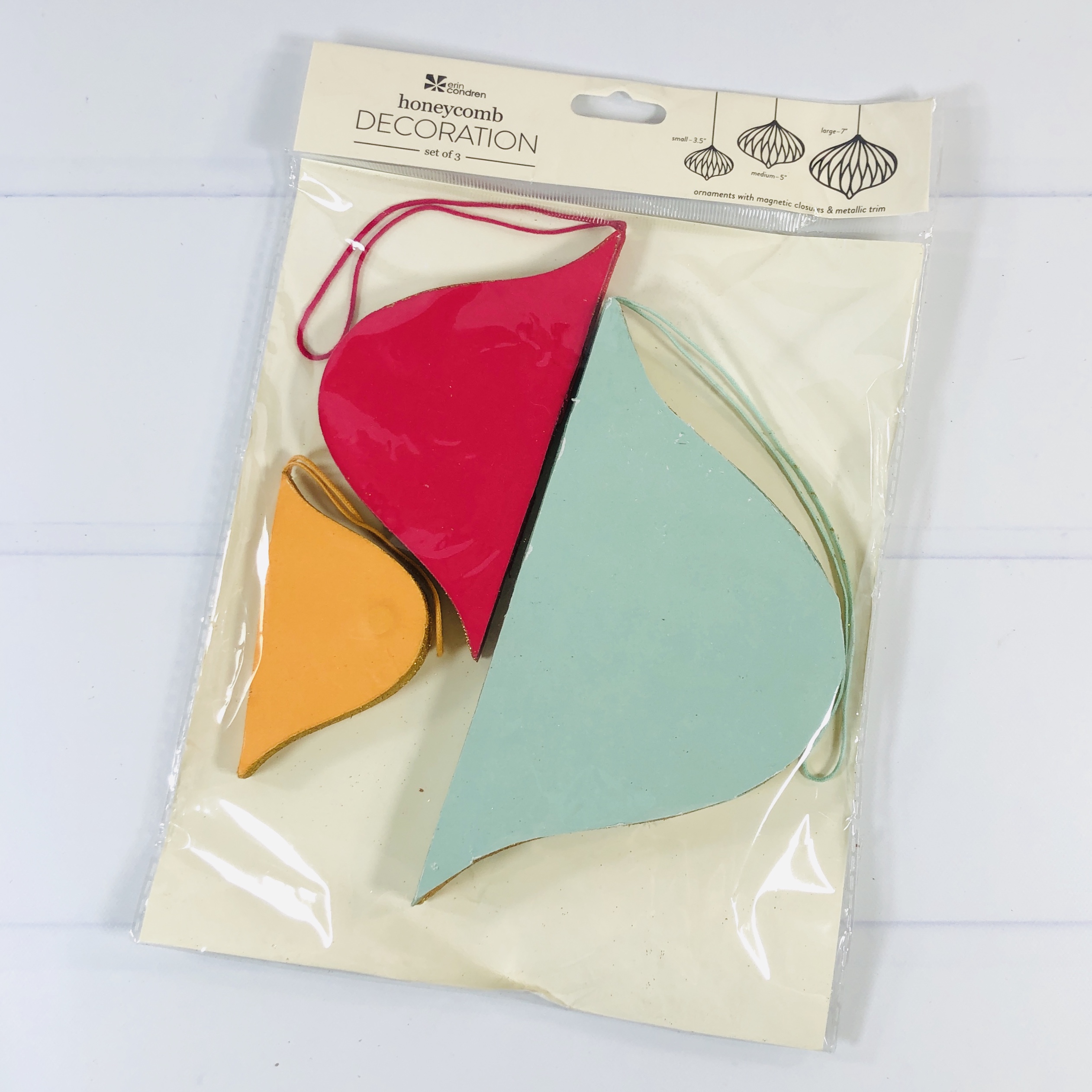 Erin Condren Brights Round Honeycomb Decoration ($12) Parties happen year round and it's nice to have some easy to assemble decorations that can be reused.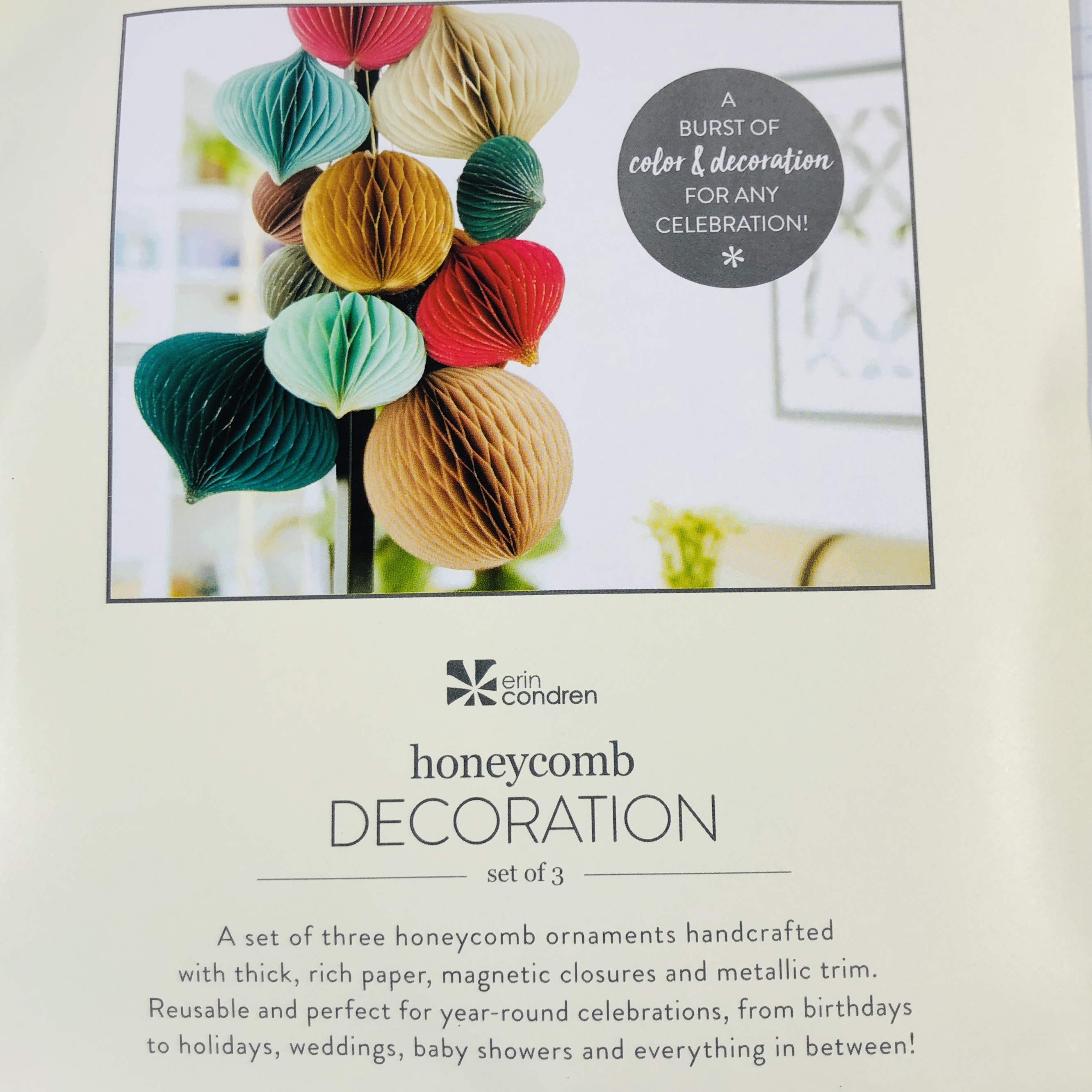 These are made of thick paper and have magnetic closures.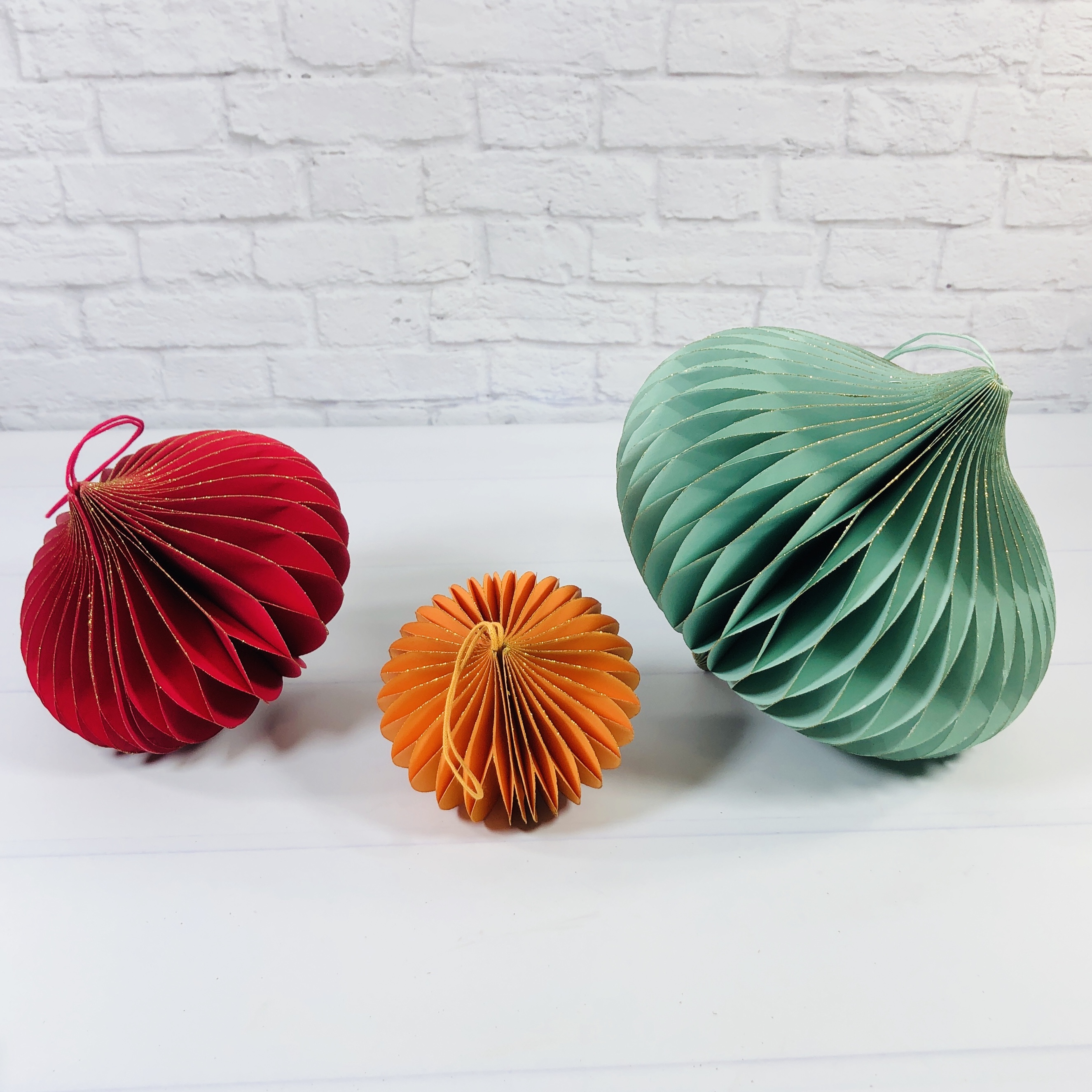 They are super easy to assemble and I love the touch of glitter around the edges.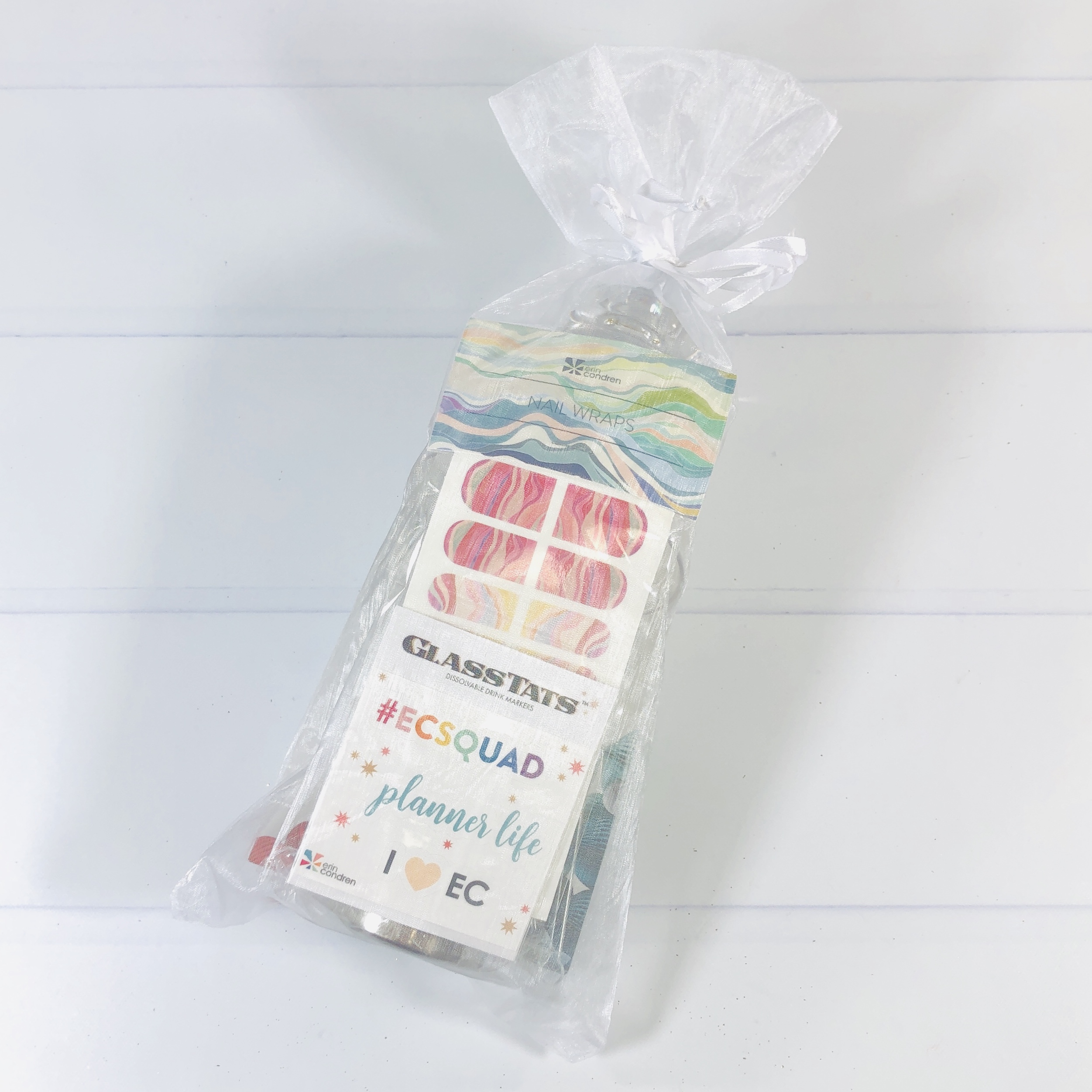 Next up was a bundle of gifts.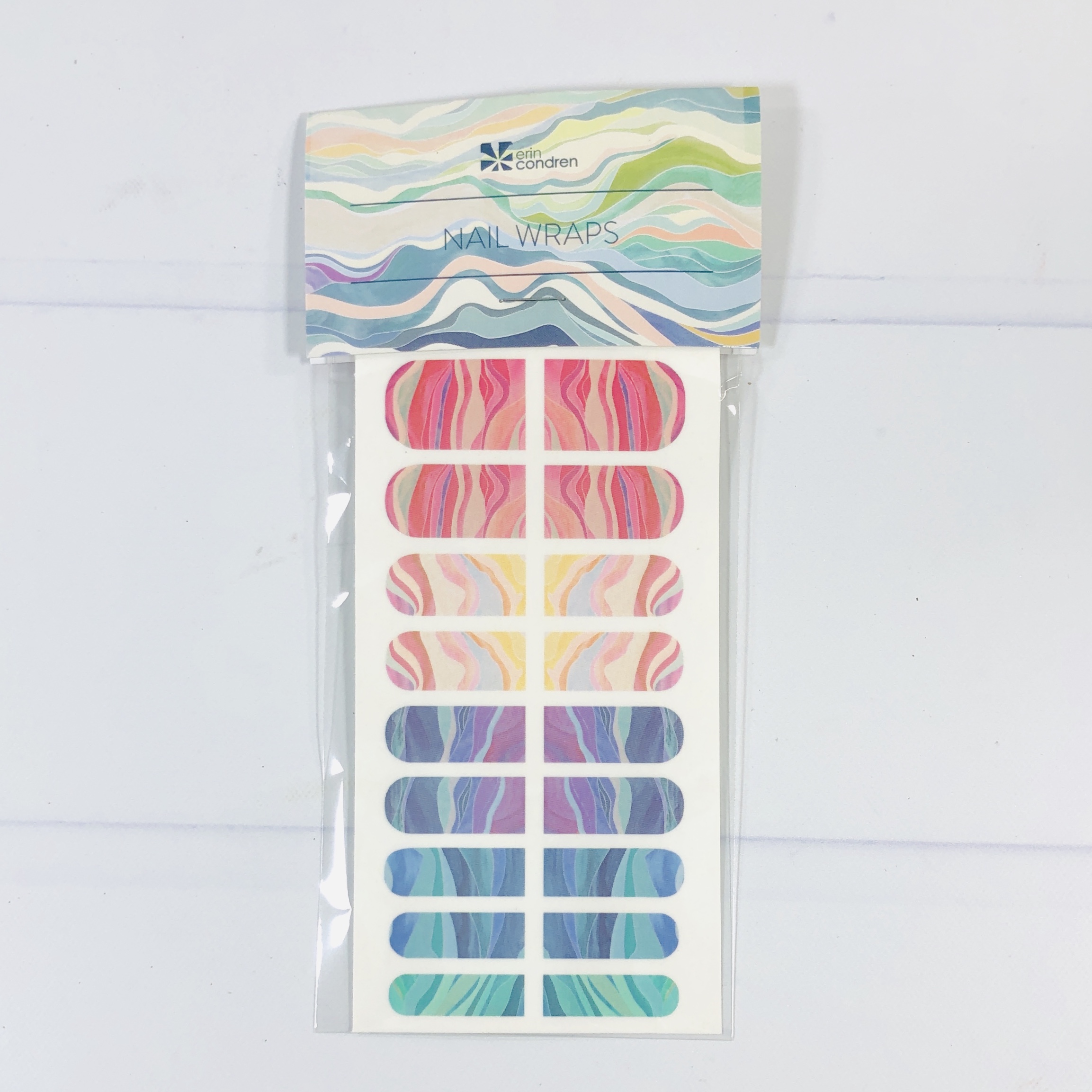 Erin Condren Nail Wraps I didn't see this on the EC site but it features the Colorful Layers design.
The application instructions were on the back. This is for the ultimate coordinator who wants to match their planner!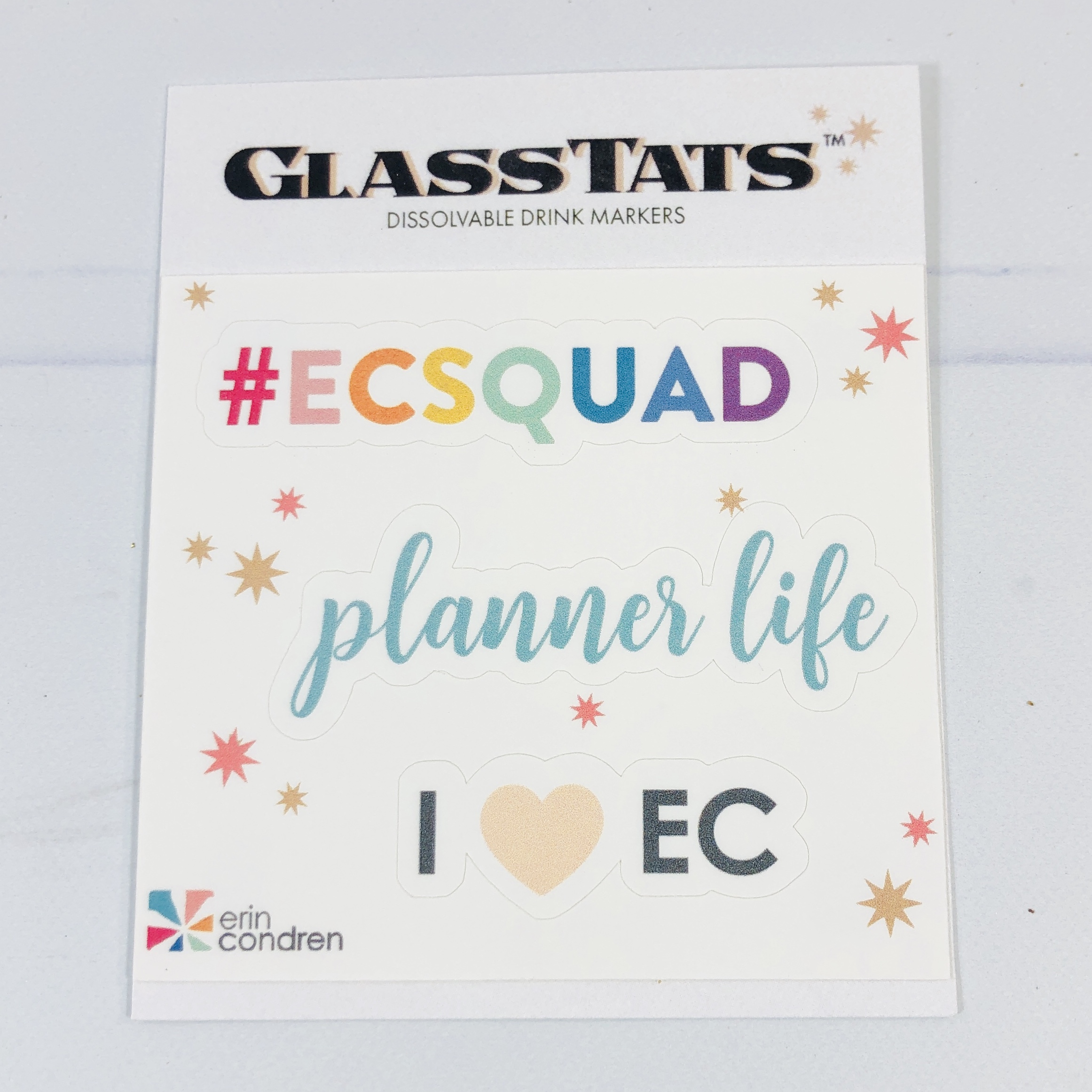 Erin Condren Glass Tats Here is another item that isn't up on the site. They are dissolvable markers for drink glasses!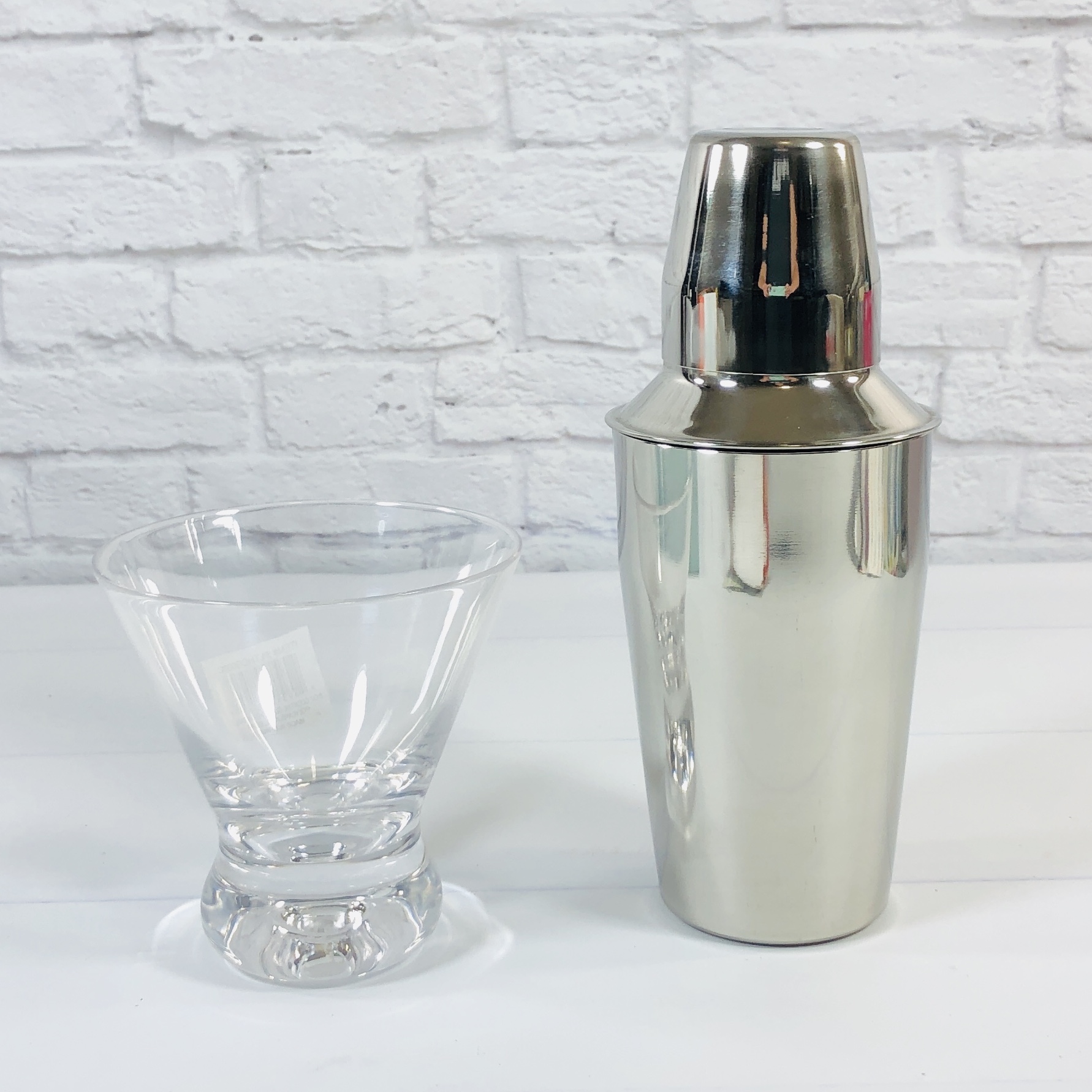 Spread some holiday cheer with a Martini Shaker and Acrylic Glass.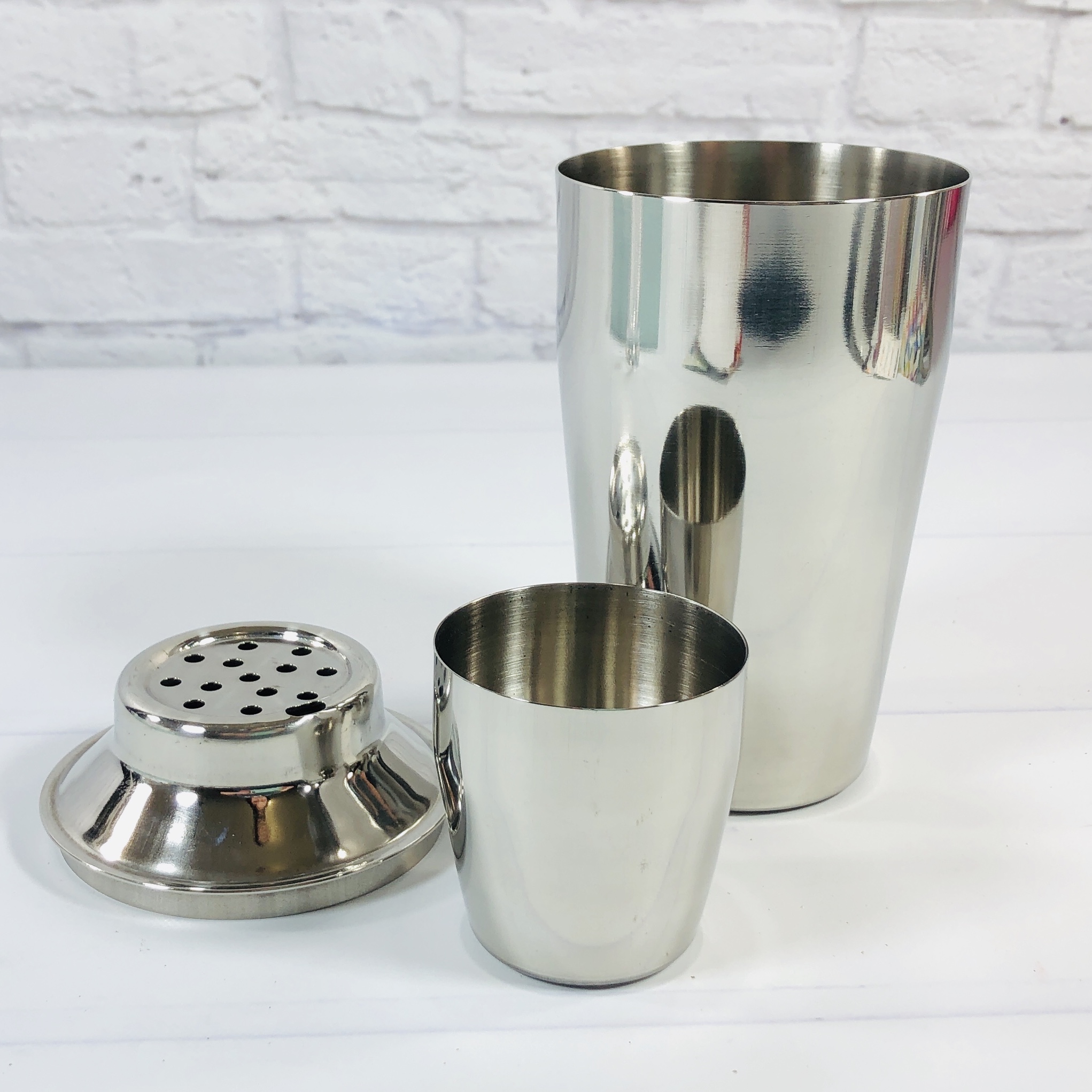 I've never actually made a martini before but there are other drinks I'm sure that can be mixed and strained. I'm looking at you, Cosmopolitan.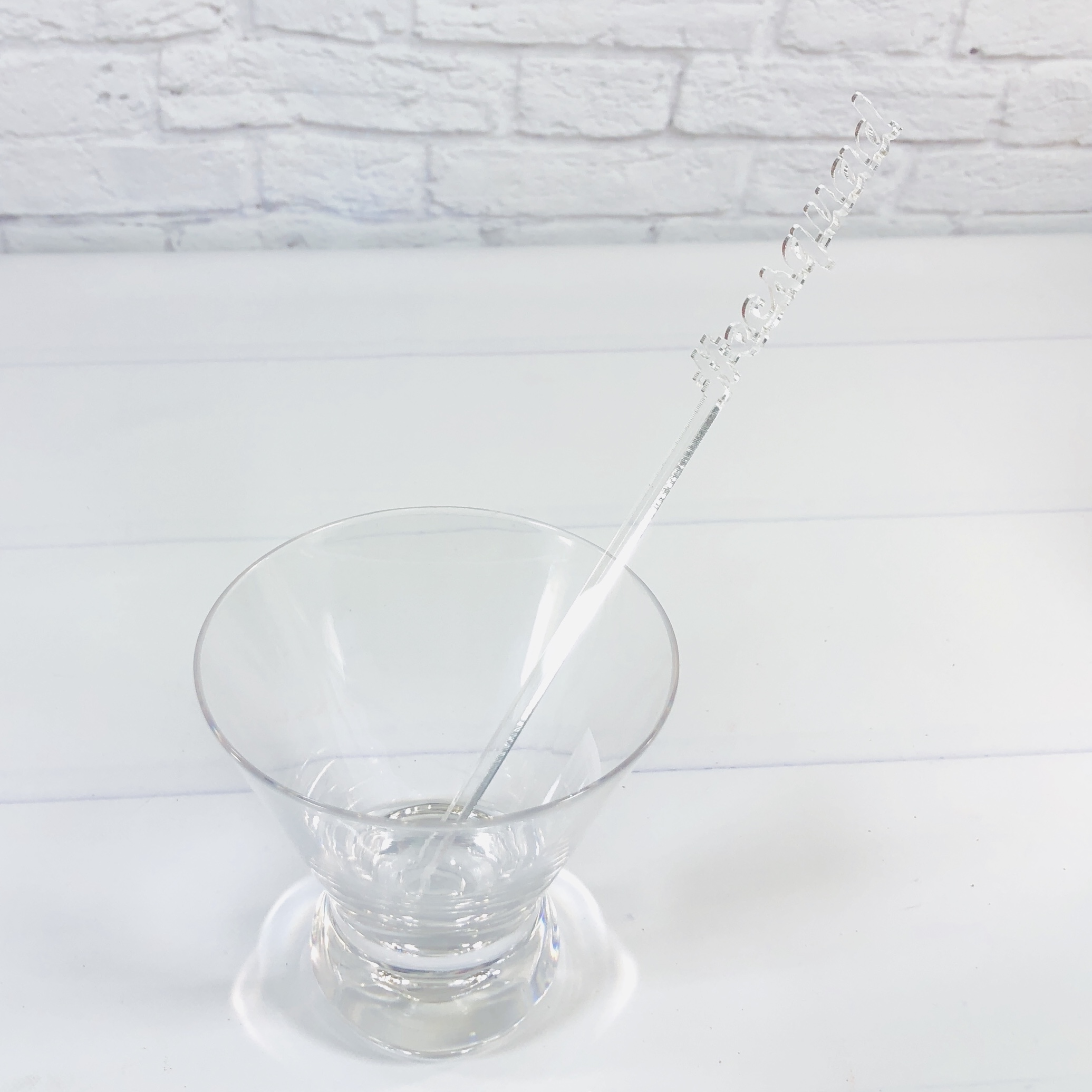 A Swizzle Stick that says #ecsquad was included too.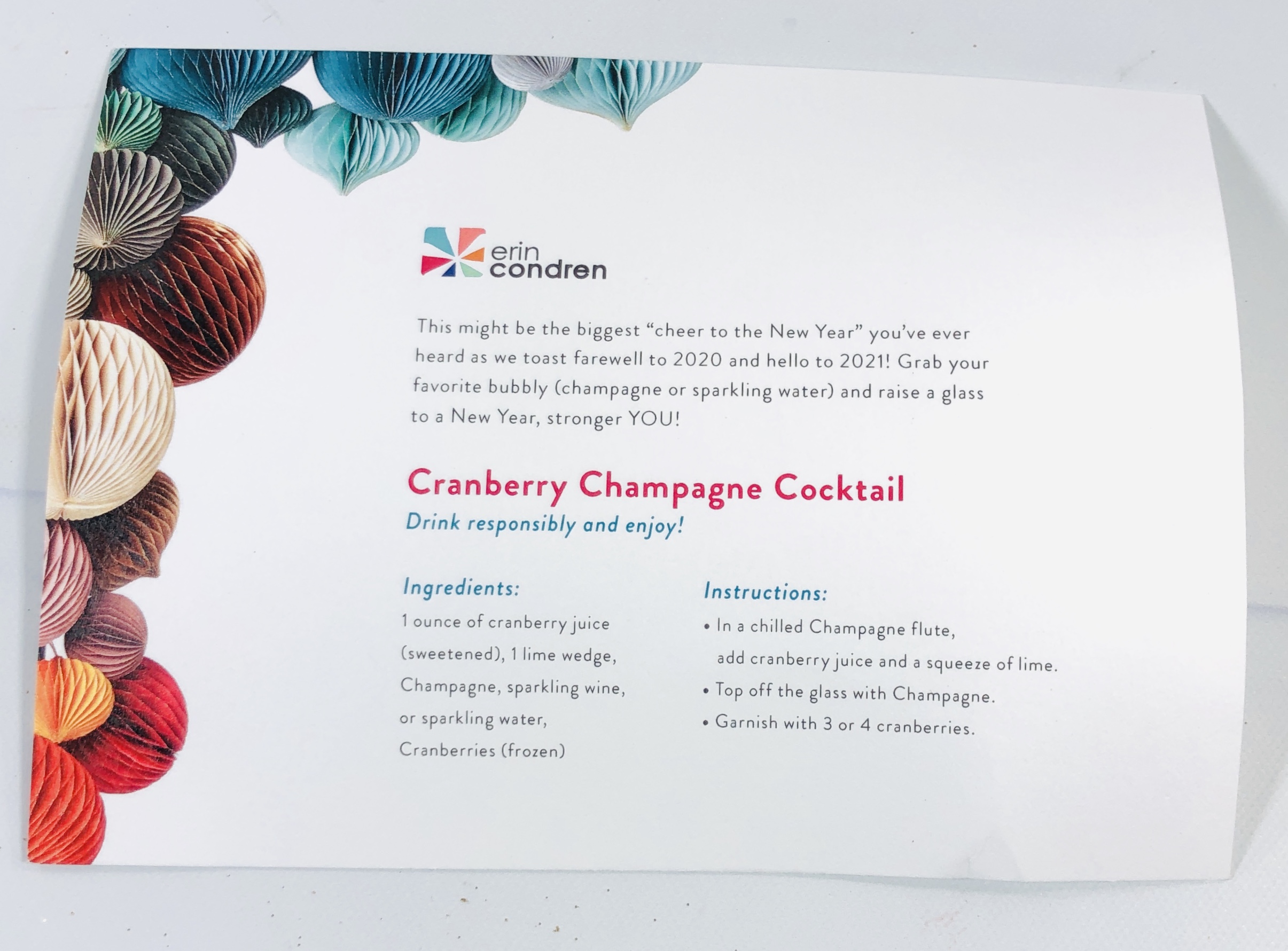 I even found a recipe card!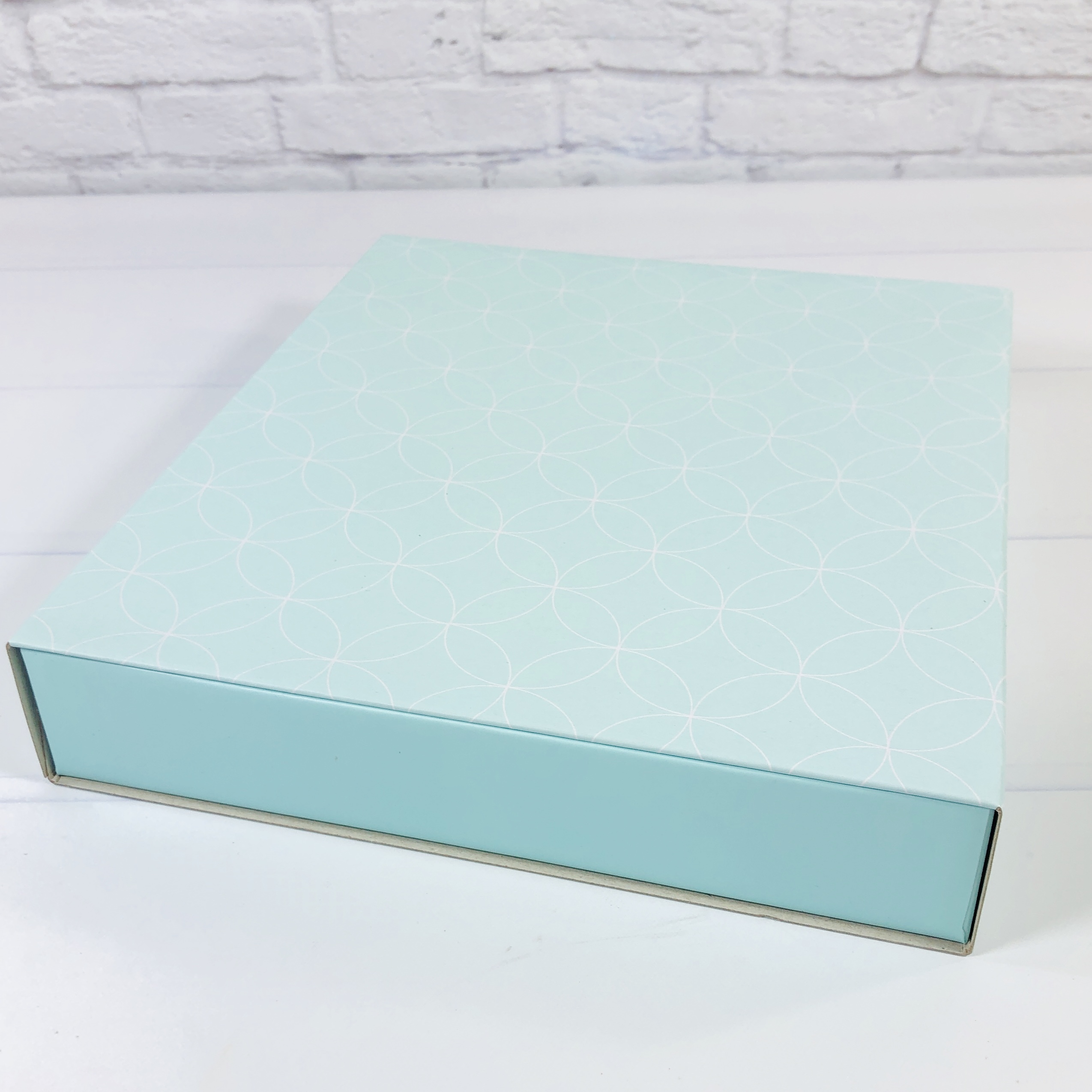 Erin Condren Neutral Metallic LifePlanner ($60) I knew what the final item would be when I saw this binder holder!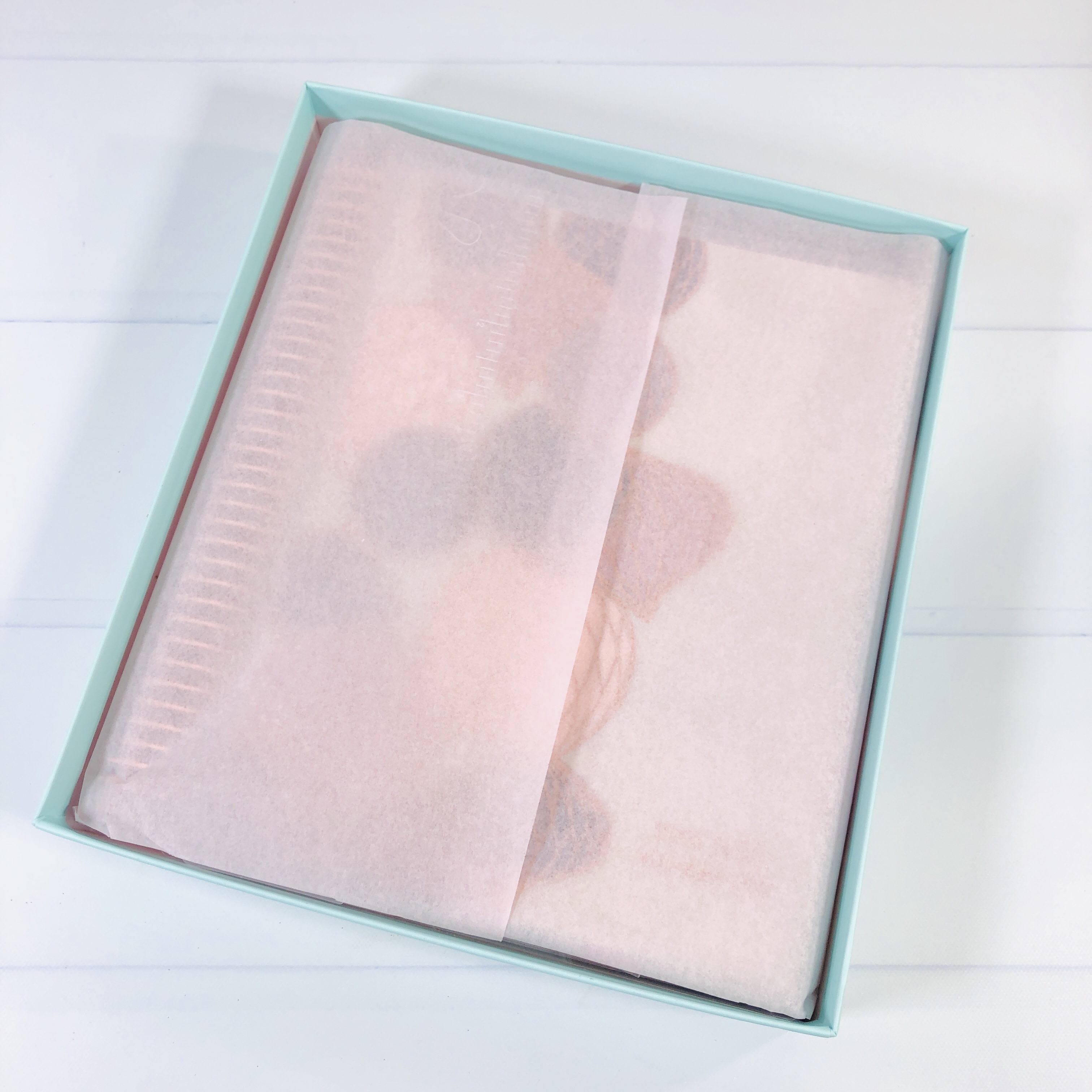 The binder was tucked into tissue paper.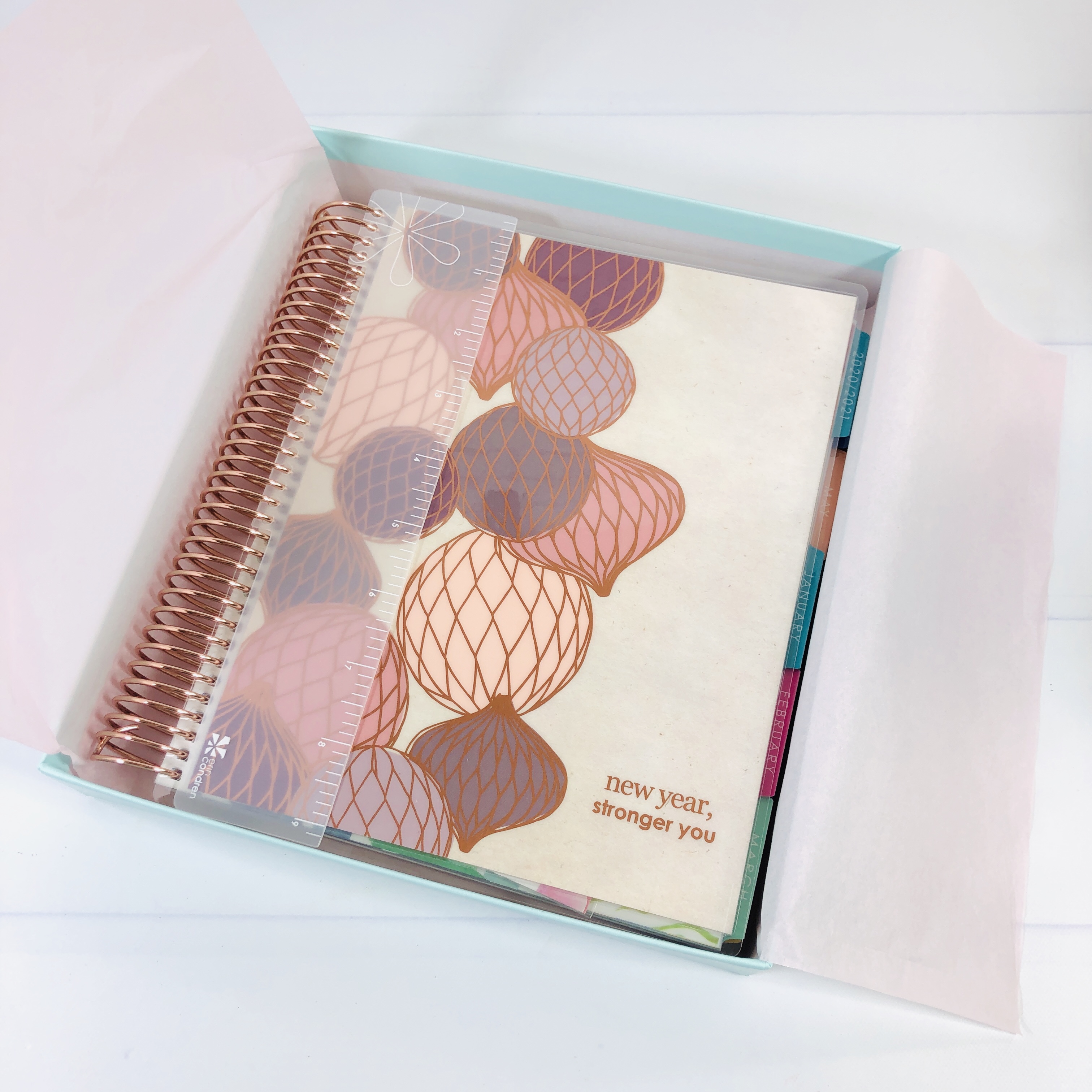 The cover is called Metallic Party in Neutral.
Earlier I showed you the wet erase planner covers and these are no different. This planner came in the horizontal layout, although when you order a LifePlanner you can also choose vertical or hourly.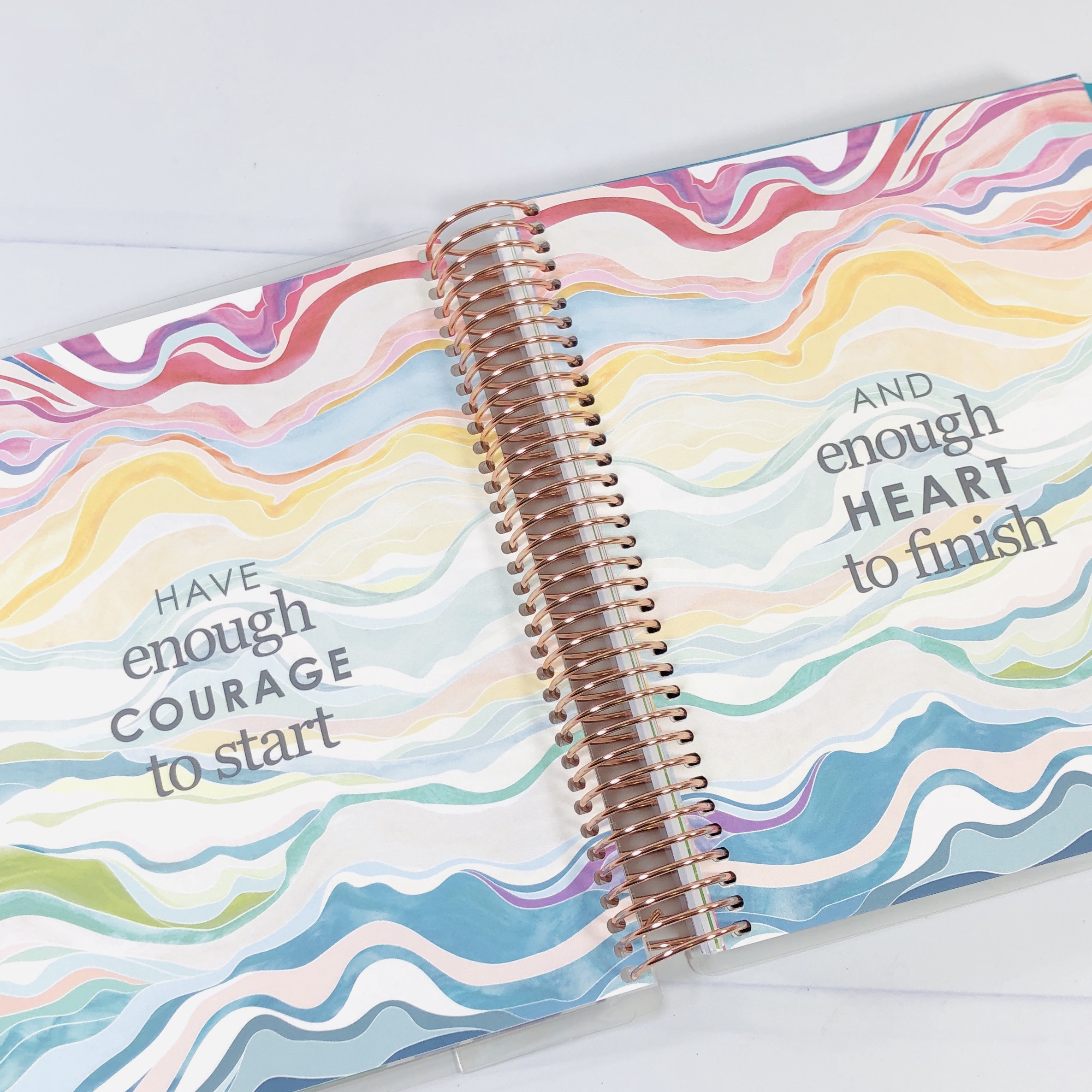 Encouraging statements are at the beginning of every month.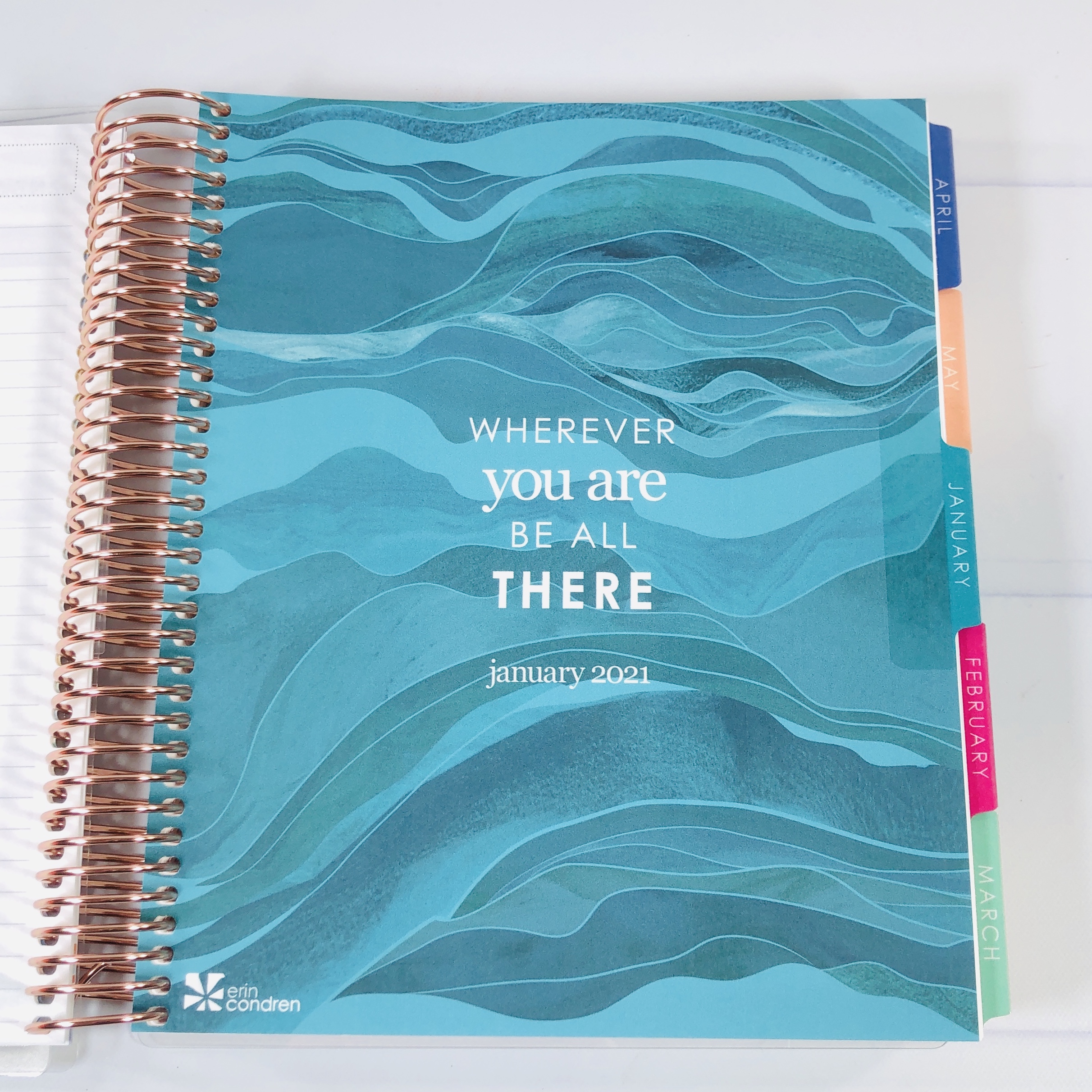 Here's January's quote.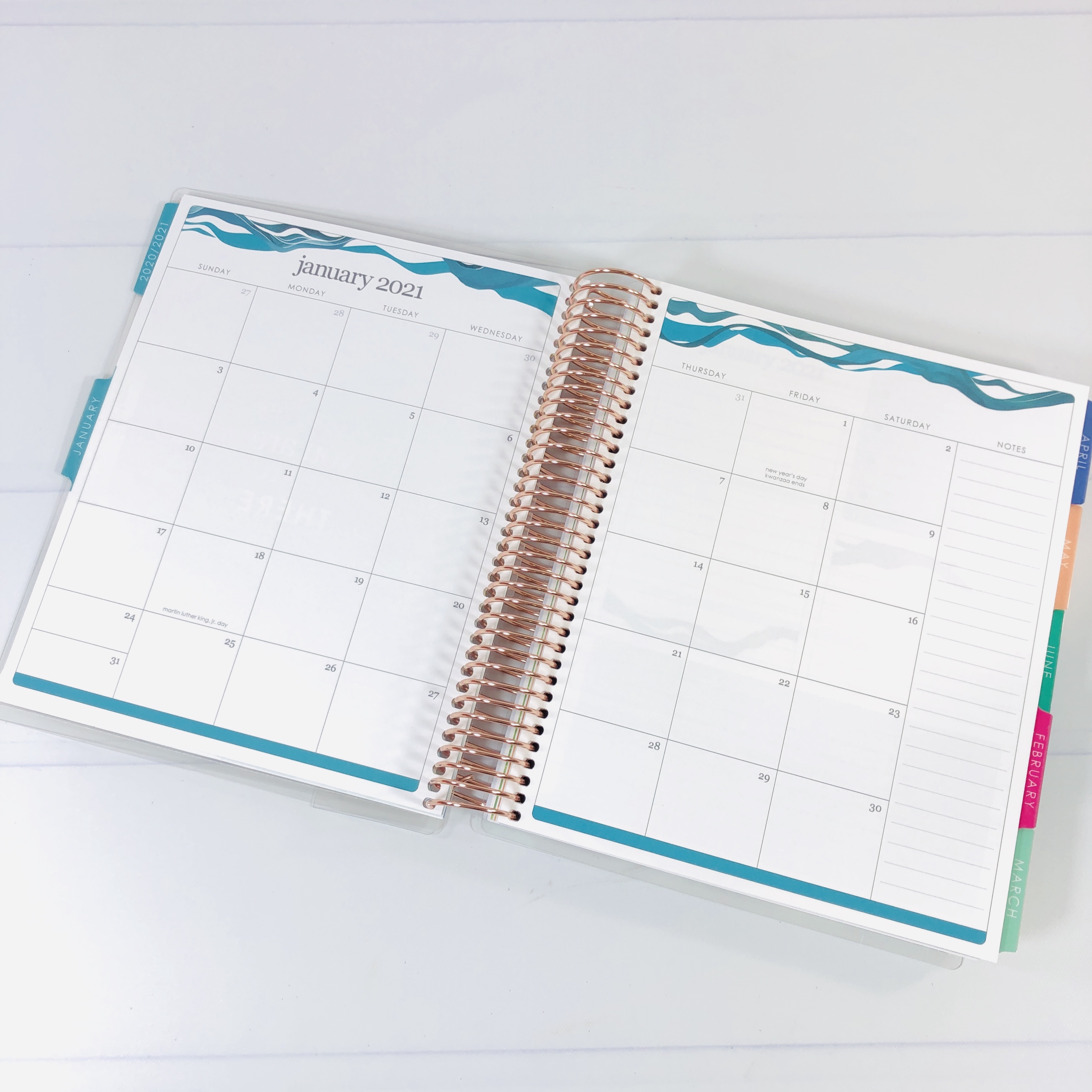 I love the month at a glance feature.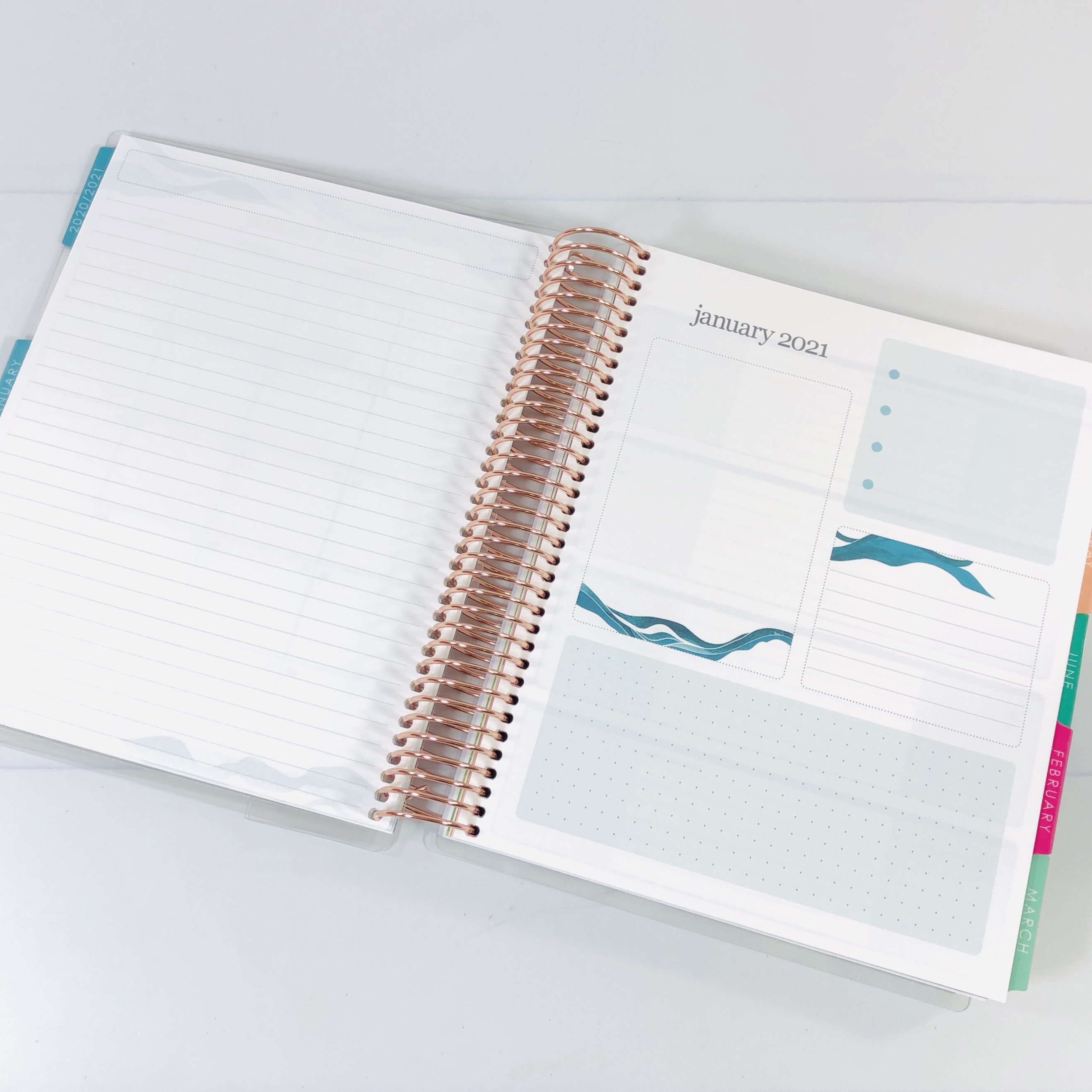 There is space to jot notes and goals.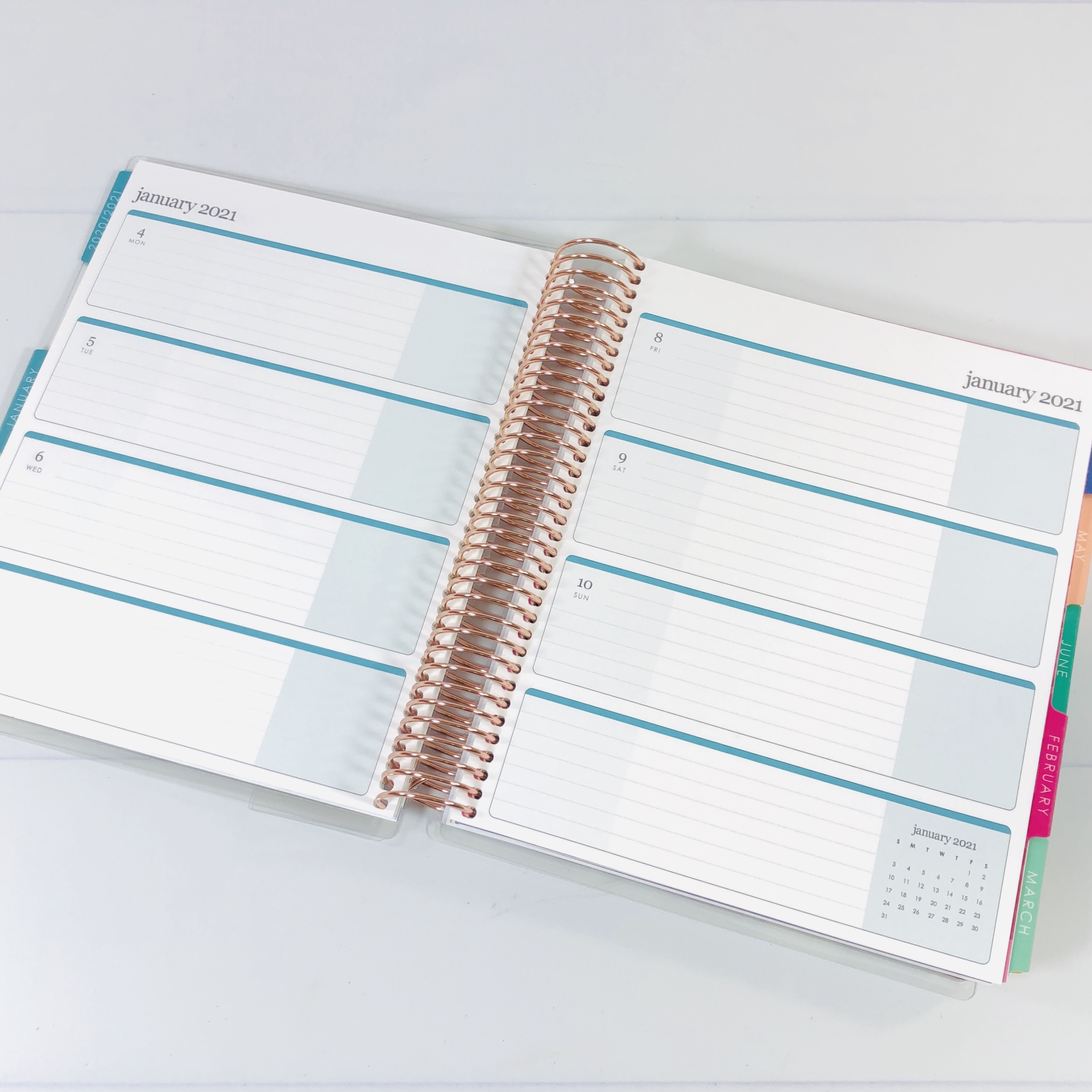 Here's what the horizontal layout looks like. Plenty of room to write to-do's and appointments.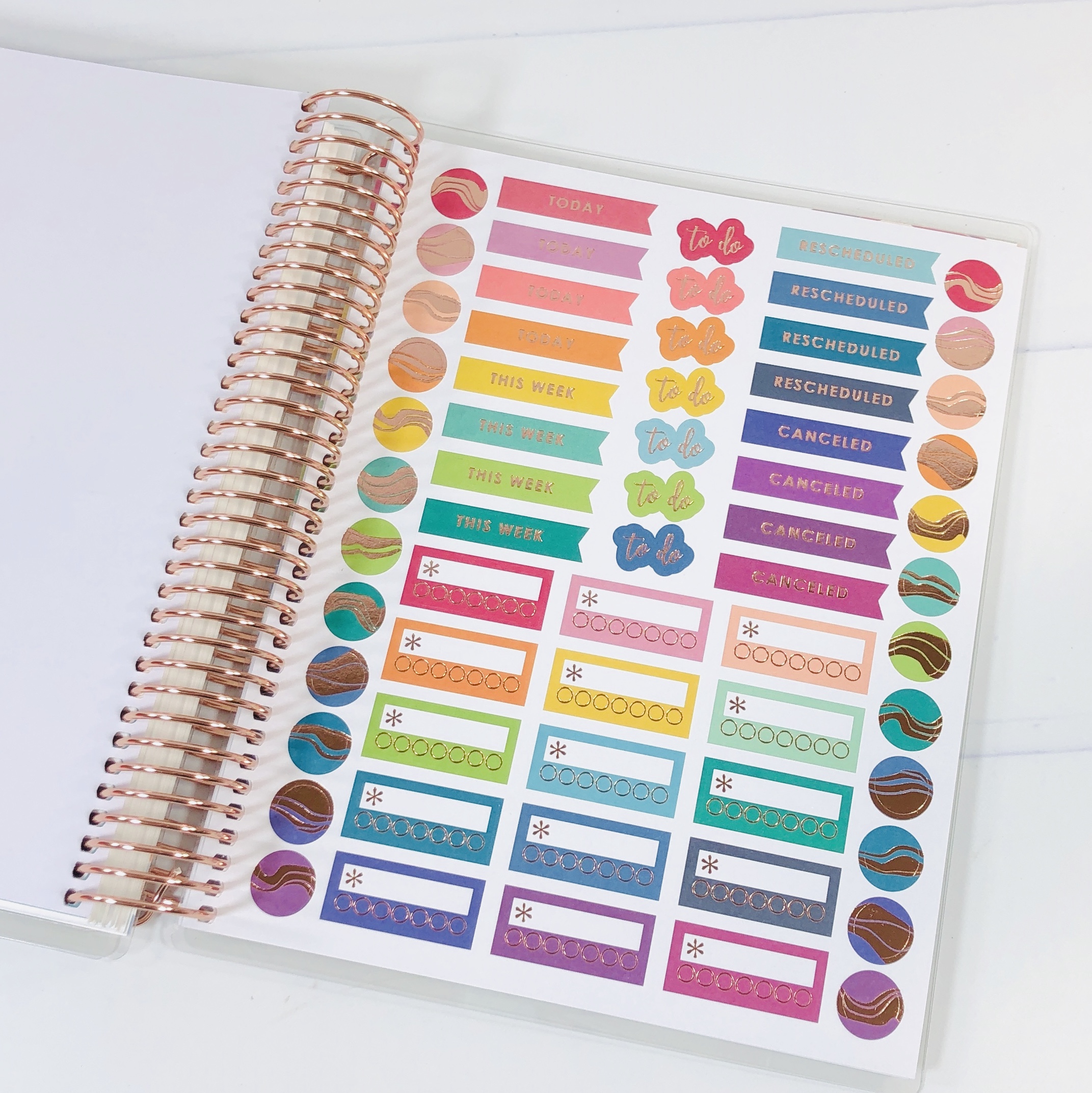 Four pages of stickers are in the back to help further customize the planner.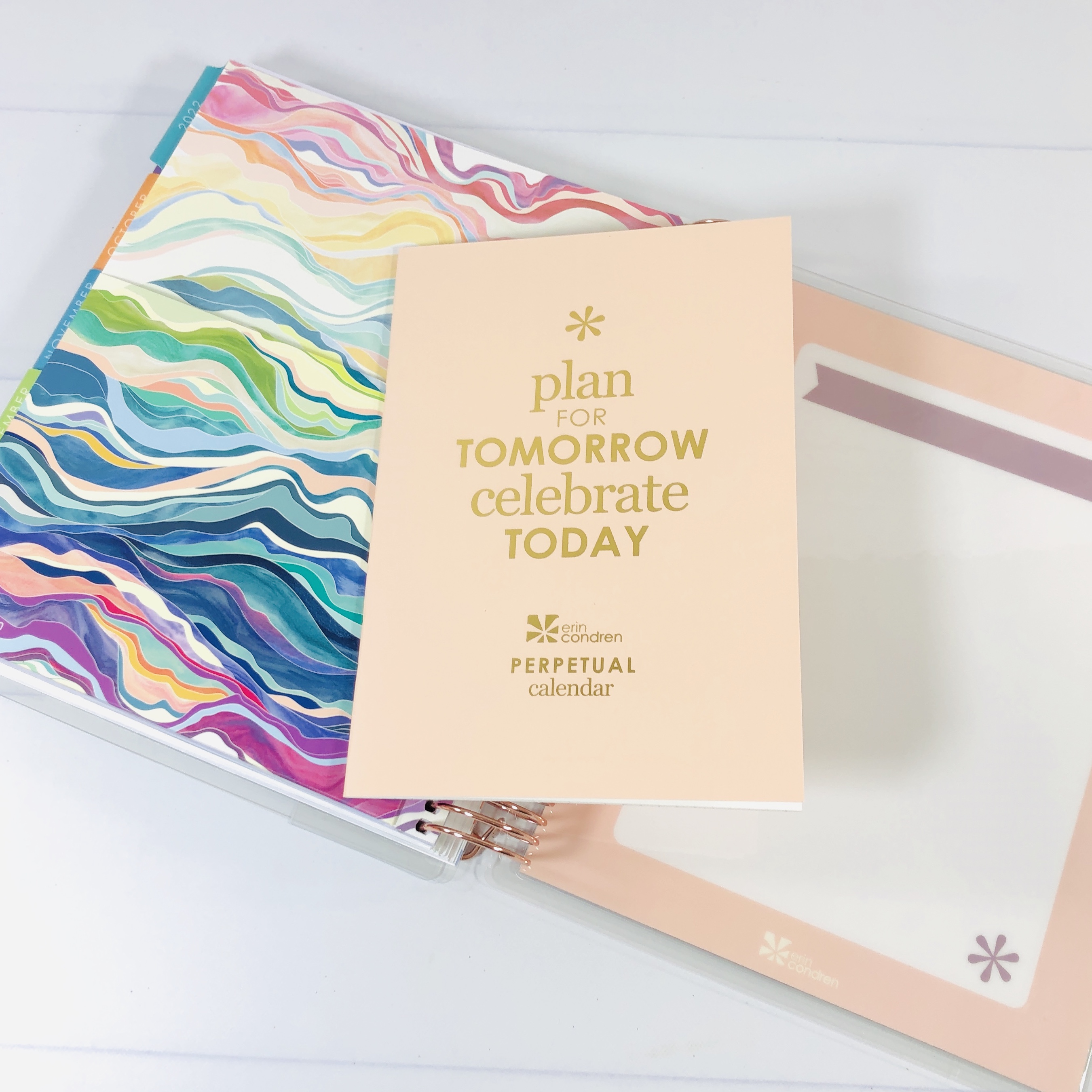 A perpetual calendar makes it easy to fill in a new planner year after year.
Even the back cover is adorable!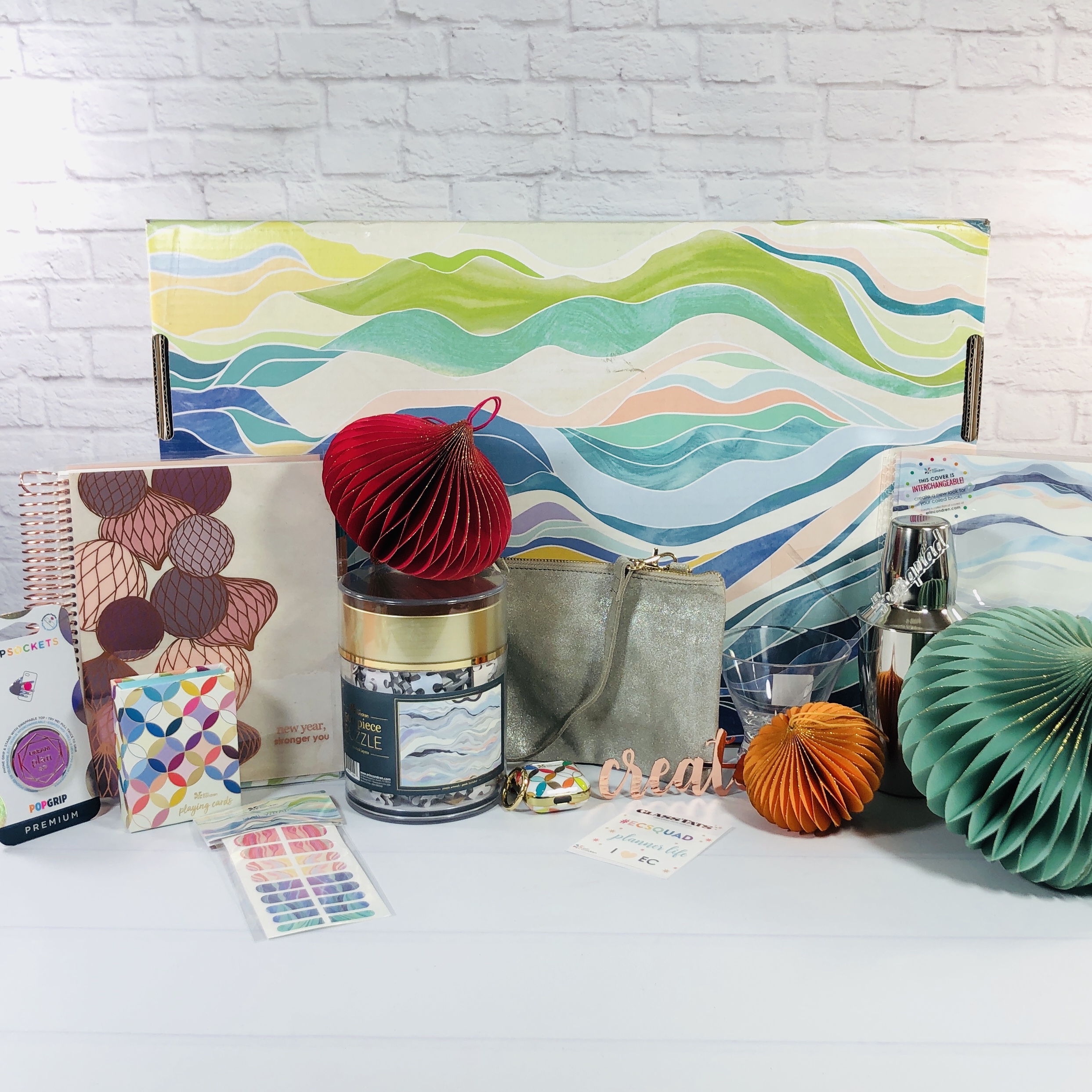 I was super excited to check out a selection of the 2020 Holiday Collection put out by Erin Condren! I am ready to celebrate the holidays with my immediate family and now I have some gift ideas for those near and dear. The LifePlanner is a must have for those who are busy and want to keep things on track. The crossbody bag is adorable and the puzzle is just what we need for those frigid days and long evenings. I may need to buy another one of those AirPod holders and the PopSocket is certainly handy. Most of the items I showed you today come in different colors and patterns and there are so many other gifts to peruse on the Erin Condren website so you are certain to find items to check off your list, or maybe you want to treat yourself!