There's a Doodle Crate Cyber Monday deal available now ! Doodle Crate sends crafty creative projects for kids 9 to 16!
Use this link and coupon code MERRY to save 50% off your first month of any subscription in the KiwiCo Family!
Your first box in this subscription will be just $9.95 – regularly $19.95!
OR, use this link and coupon code MERRY to score free months with a longer-length subscription, which we recommend for crafting all year!
First month in a month-to-month subscription just $9.95
1 month FREE with a 3-month subscription for $39.95
2 months FREE with a 6-month subscription for $79.95
4 months FREE with a 12-month subscription for $159.95
We designed Doodle Crate as an invitation for young makers to express themselves creatively. Your monthly crate introduce fun crafting materials and interesting techniques such as: solar imaging, embroidery and woodworking.

Doodle Crate builds confidence and creativity in kids between the ages of 9 and 16+. With activities designed to help kids create things in the world around them, Doodle Crate brings hands-on fun right to your door.
Want to know more about which box is right for your child? This page lays out all the details on every KiwiCo box!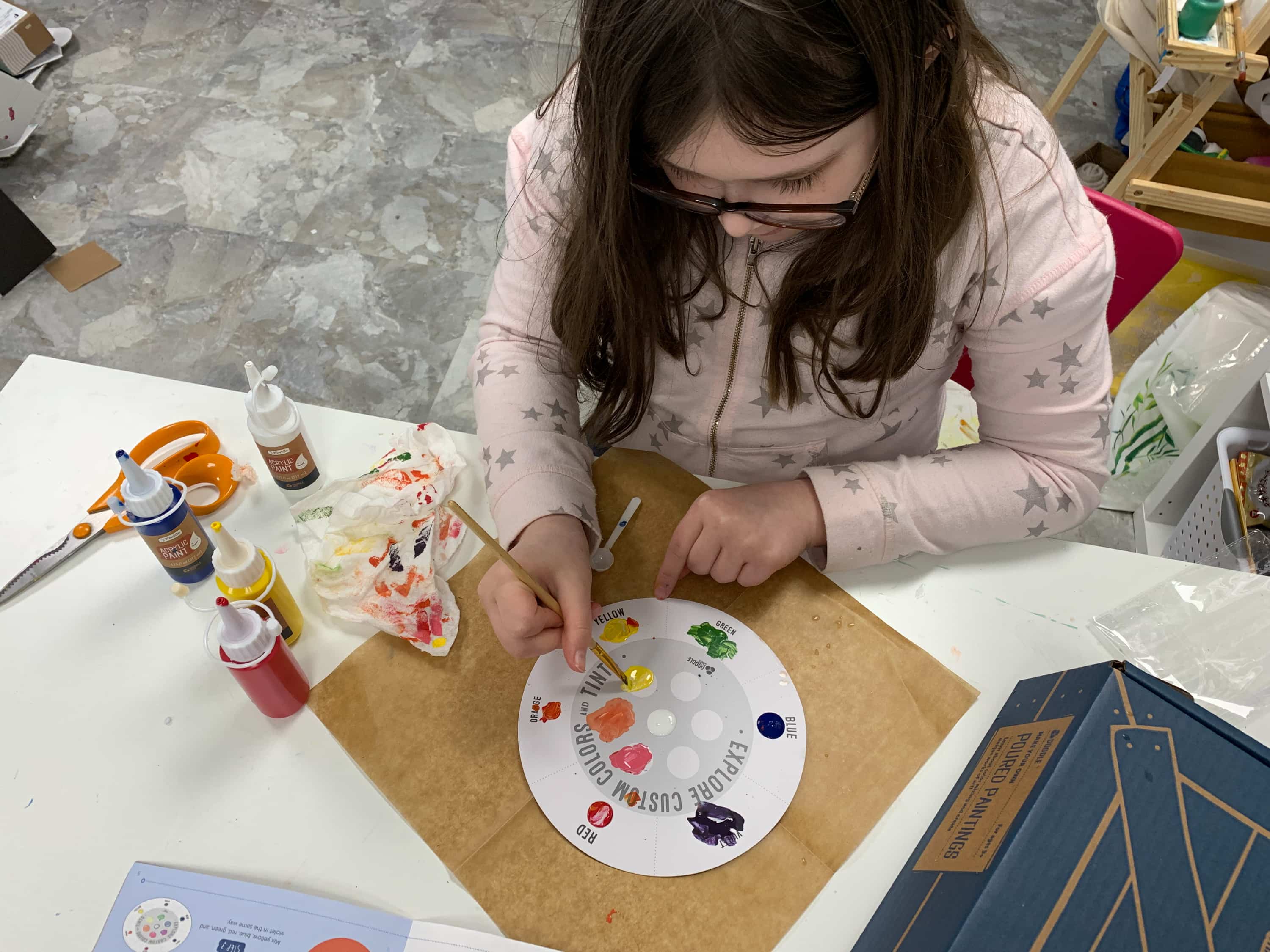 The Craftiest Member of the Kiwi Crate Family! Every box includes creative and fun projects for BOYS and GIRLS and inspires young makers to learn new crafting skills and express themselves creatively. Every crate includes all the materials and inspiration for DIY projects. Monthly crates encourage kids to tackle new challenges and gain creative confidence! Doodle Crate is designed for kids ages 9 to 16+ and tested to ensure that the projects are fun and inspiring. The first few boxes of this subscription were girl-centric but it's now gender neutral. This box is also probably the best craft subscription box, even for adults!
Every Doodle Crate includes:
Art & Design Techniques Introduces unique crafting tools, materials, and techniques

Inspiration Booklet Illustrated instructions with design history and inspiration

Creative DIYs Additional design content and activities

Video Tutorials Online tutorials with tips and tricks
Read all of our Doodle Crate Reviews to see some awesome projects we've made recently with Doodle Crate!
And don't forget to check out all of the Cyber Monday Subscription Box Deals!