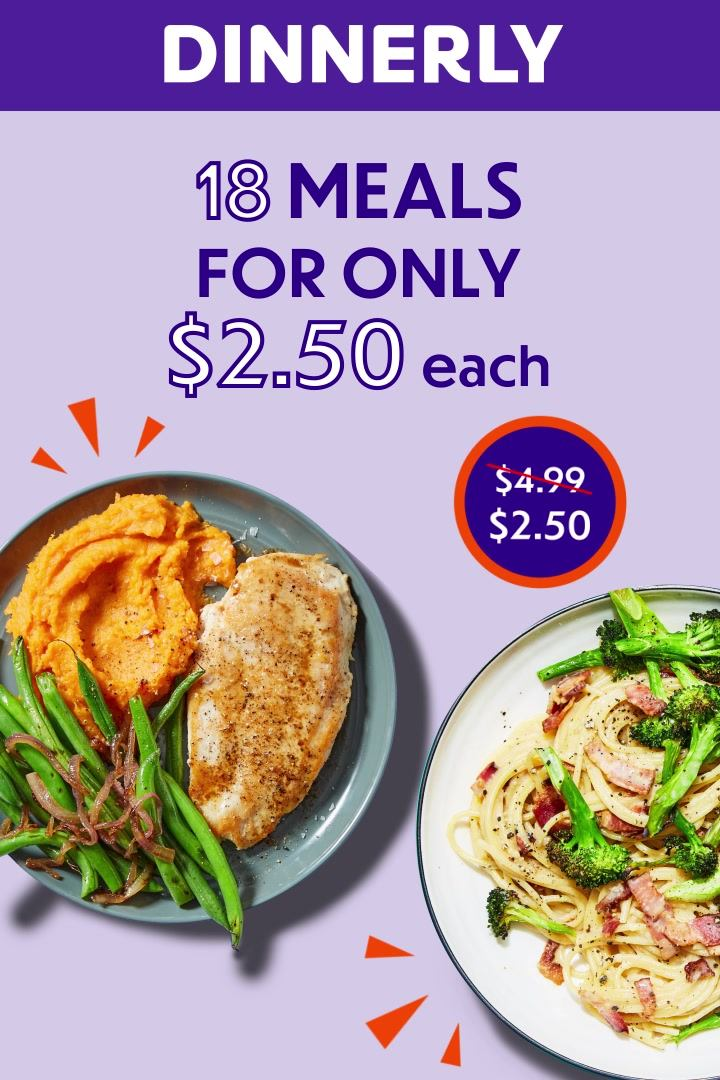 The Dinnerly Black Friday deal is here:
Save $15 off your first 3 orders – up to $45!! Use this link and the coupon code RAODJCNAUY to grab the deal. Valid until 11/30.
Here's the total for a 3 meals per week, 2 person box:
Dinnerly is (one of) the most affordable dinner kits, so this is a fantastic deal!
Why should you pay for a quart of soy sauce at the supermarket when all you needed was a couple of teaspoons? When you cook with Dinnerly, we only send you what you need, which saves you time, money, and headaches.
Are you getting Dinnerly?
Be sure to check out all of the Black Friday Subscription Box Deals!