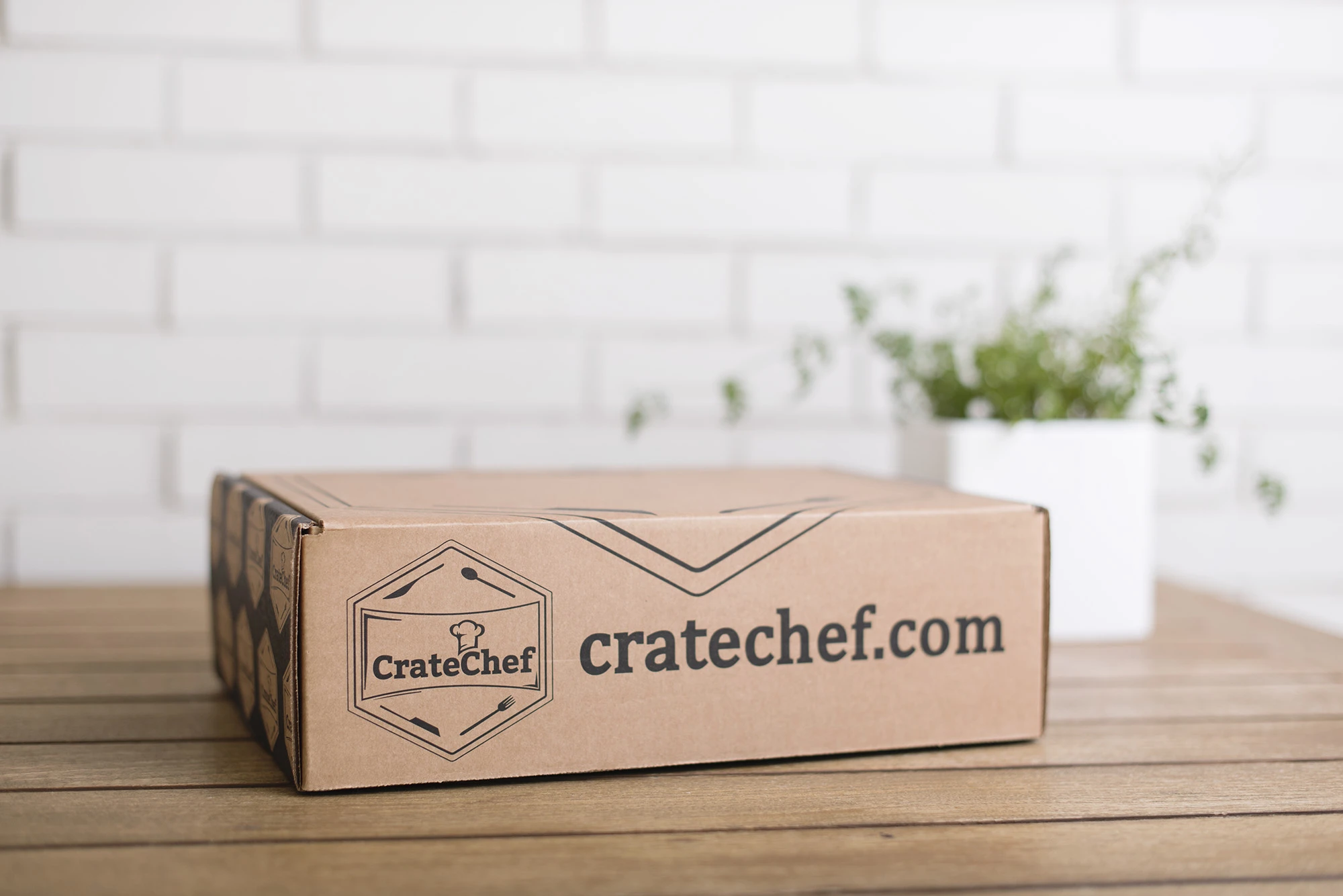 It's time for the 2020 Crate Chef Cyber Monday Deal!
This subscription is the absolute perfect gift for foodies!
Get an extra item in every prepaid box – that's 1 extra item in every box of your subscription 1, 3, or 6 FREE items! Use this link to activate the deal with coupon code MOREPLEASE at checkout. Ends 11/30.
Get the CrateChef Cyber Monday deal!
See all our CrateChef reviews to find out more about this gourmet chef-curated subscription box!
Here's the next chef reveal!
Sam Zien, The Cooking Guy is December 2020 -January 2021 featured Chef!
This "every man" chef is big on taste and small on effort. He will have you binge watching his shows and creating brand new favorites that you'll find working their way into your weekly rotation!

Our December box will feature Sam Zien, known as Sam The Cooking Guy. Sam is a television cook, YouTube personality, restaurateur and cookbook author.

Sam is an everyday guy (while sneaking in that he has 15 Emmy's) who has found a way to make cooking casually understandable. With no fancy equipment and by speaking English instead of 'chef-speak' he will show you how to create new tastes you and your family will love.

He has two shows, the TV show SAM THE COOKING GUY and his online show, STCGO. Both are filmed in his home and he cooks everyday food for everyone. His food is 'big in taste and small in effort'!
Crate Chef is a bi-monthly subscription that sends a specially curated box filled with chef-curated kitchen items, food products, as well as selected recipes. They invite a luminary from the culinary world to curate each box with their favorite finds. Each box costs $49, with discounts for longer term.
CrateChef features a different chef, cookbook author, cooking show star, restaurateur, recipe developer or food blogger every other month. Each CrateChef box contains between 5 – 7 items that represent a sampling of the featured curator's favorite things. The items in the box will include pantry products that are shelf stable and can be used when it's convenient for you along with kitchen tools or gadgets and sometimes even a cookbook. We include a CrateChef Product Card introducing the featured curator on one side and a full list of product descriptions and why those items were chosen on the reverse side. Also included are exclusive recipes to show you how to use the products in the box and tie everything together! Getting a CrateChef box is like receiving a gourmet gift from a top-name culinary expert delivered right to your door. You'll be able to try new products and learn a trick or two with each new box that will improve your everyday cooking!
Visit CrateChef to get this deal!