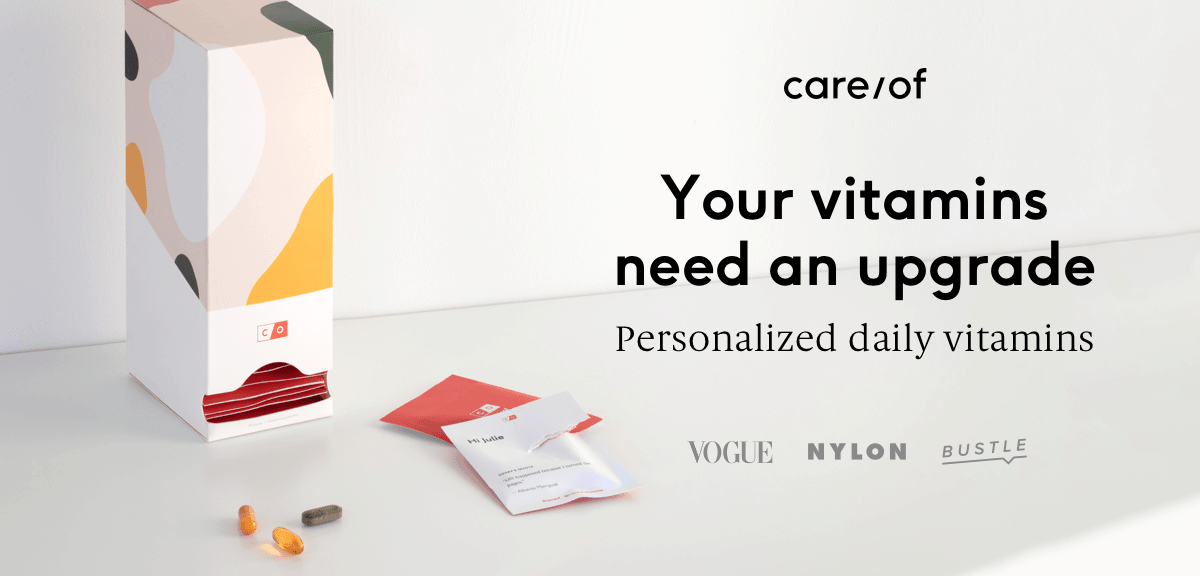 Care/of has a huge deal for new subscribers this Black Friday & Cyber Monday!
Premium vitamins, personalized for you, at a not-so-premium price. We're a different kind of vitamins brand built on honesty & science.
Save 50% on your first Care/of personalized daily vitamins purchase! Use this link and use the coupon code VITAMIN50! Ends 12/31.
About Care/of:
We promise to be honest with you. That means we'll show you the research and be transparent about how established it is. We don't pretend all supplements have equal levels of scientific evidence or traditional history — because that isn't the truth. But we will always show our work and tailor our guidance to you as an individual.

Our research and development team has traveled the globe so we can provide the most effective, bioavailable, and sustainable ingredients possible. We're transparent about our supply chain, because we build products we want to take. And then we deliver them straight to your door.
Here's how it works:
Tell us a little about yourself. We're good listeners.
Get your personalized recommendation. Backed by science and delivered to you.
Keep the conversation going. We'll adjust as your health needs change.
Here are some of Care/of's products:
What do you think of Care/of?
Visit Care/of to grab this deal!