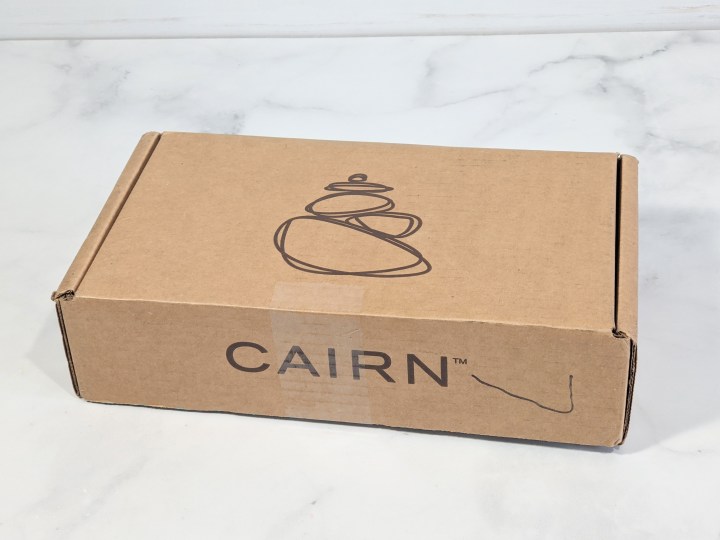 Cairn is a monthly subscription box for those who love spending time in the outdoors. Each month, you can expect to receive 3-6 cool products that will help you enjoy your time in the outdoors even more. Subscriptions cost $29.99 each month, but the cost goes down with longer subscriptions. Shipping is free for US subscribers and $5 to Canada.
Cairn promises that the total retail value of the items in each box will exceed $50, with a mix of gear, apparel, food, skin care, and emergency tools. If you complete the subscriber profile, the box will be curated to best match your outdoor lifestyle. As such, most months will see a variation of boxes, while there may be some months when everyone will get the same thing.
DEALS: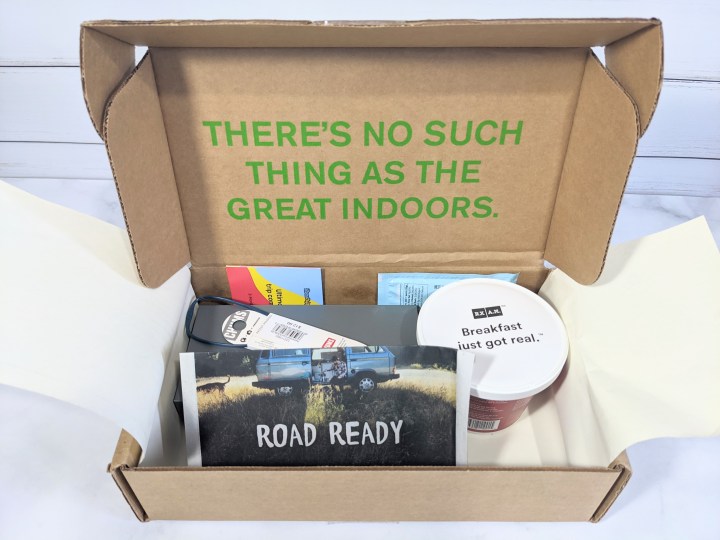 This subscription comes in either a box or an envelop, depending on the items.
Every month, you receive a newsletter with some information and discount codes to the products included in this month's collection. This month's theme is Road Ready and this collection was created to equips you with goods you need to keep the good time rolling.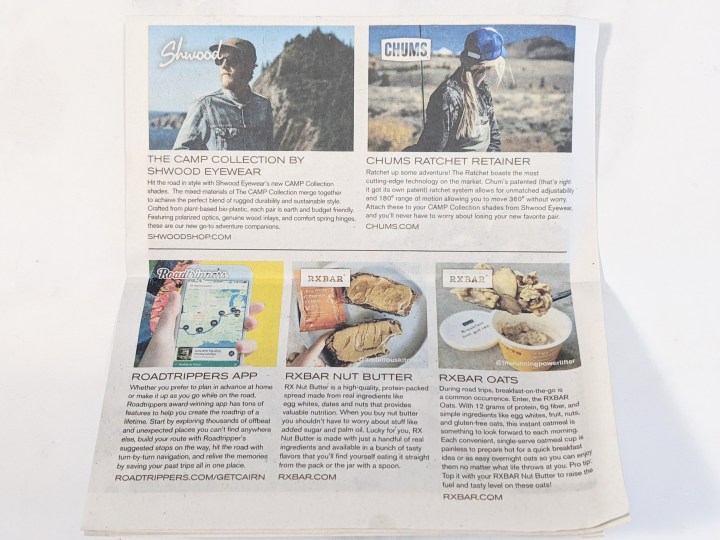 We get full information about the items included in the box.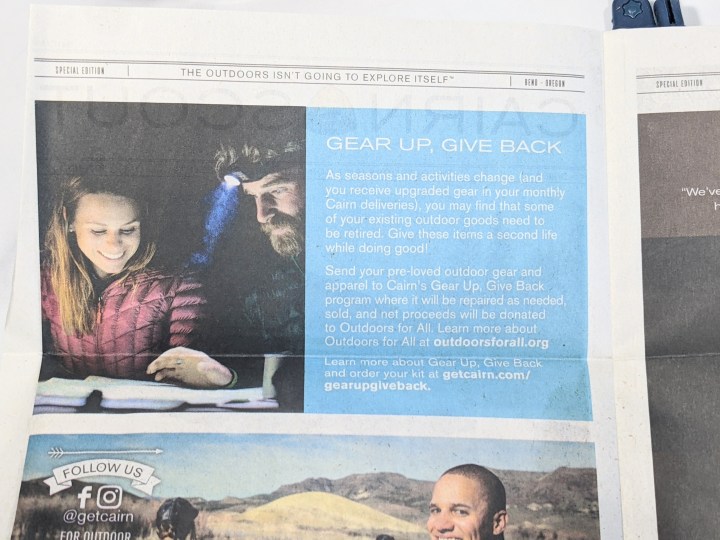 There's also informations about how you can give away your pre-loved and apparel to Cairn's Gear Up, Give Back program.
Every month, some lucky Cairn subscribers will be randomly selected to win an upgrade. All you have to do is being a Cairn Subscriber!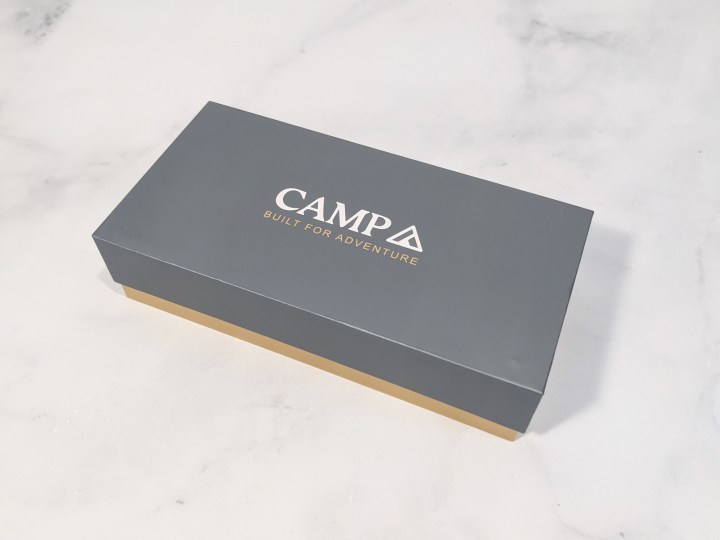 Shwood Eyewear Camp Collection – Camp Topo Sunglasses (Black/Ebony/Basic Polarized Grey).
The camp collection is made of mixed-materials, such as plant-based bio-plastic, and are durable. They come pacakged in a cute little sleeping bag travel case, which is perfect to keep the glasses intact, even when thrown in a backpack, without taking too much room.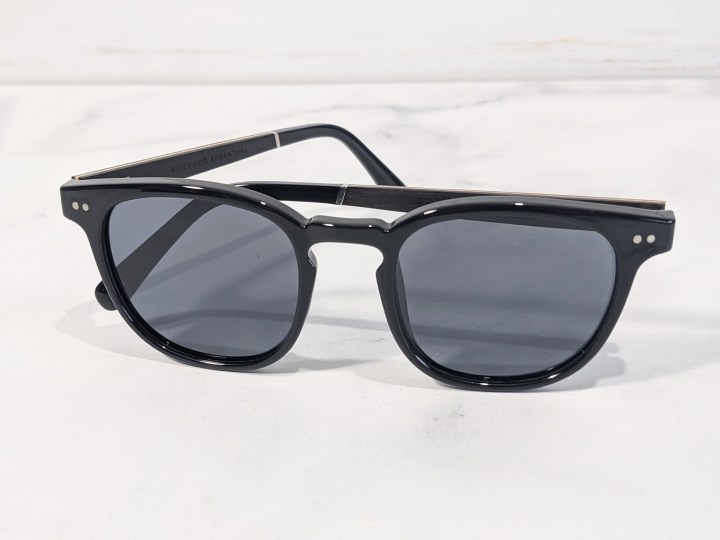 The lenses are polarized, and the glasses have a design that would fit anyone.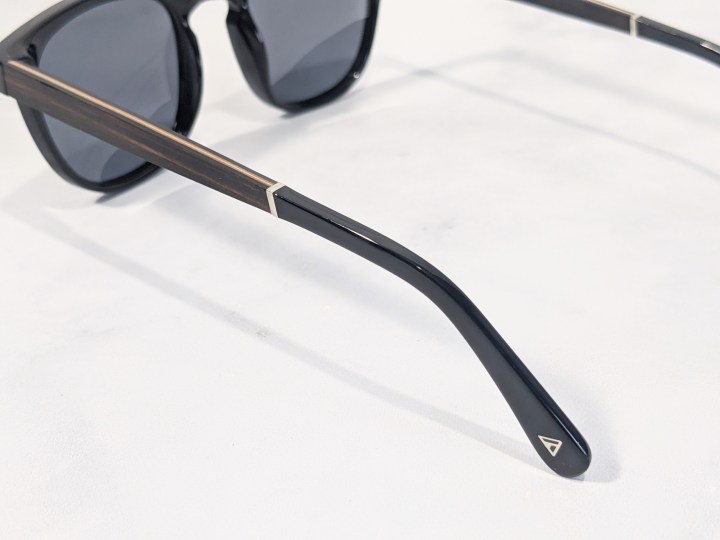 There's genuine wood inlays on the branches, giving them a retro look in my opinion. I gave them to my husband (I need prescription glasses, he doesn't) and he really likes them.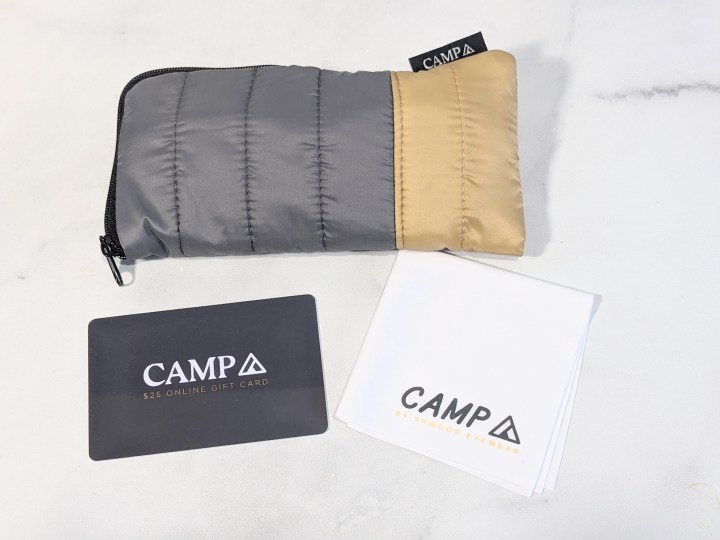 Subscribers also received a $25 gift card to Shwood online store.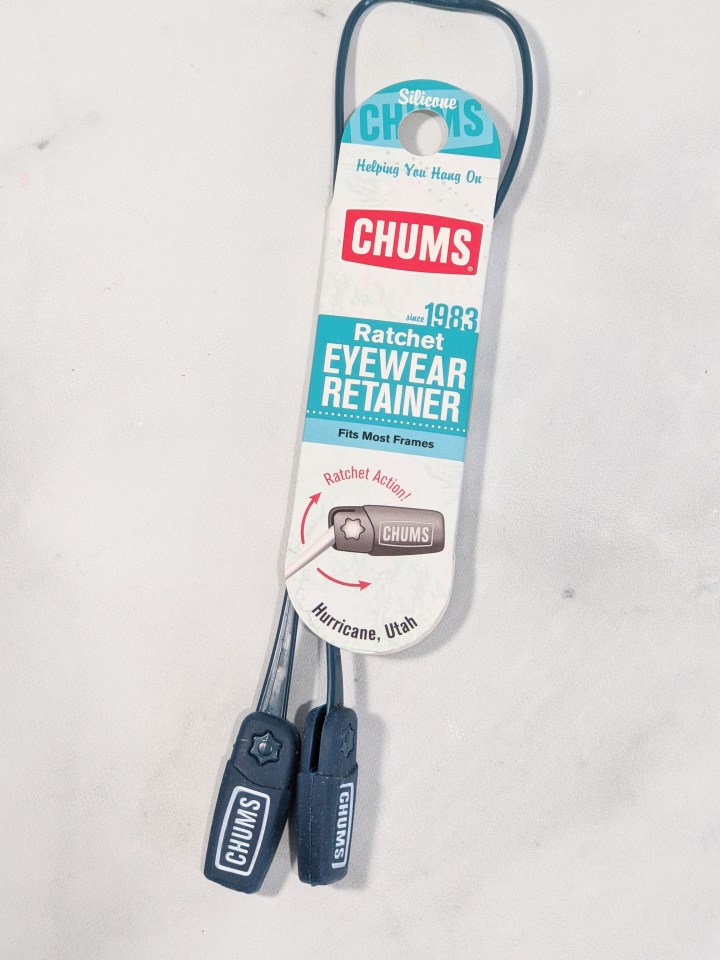 Chums Ratchet Retainer. These Eyewear Retainer are great for any outdoor adventure where you want to make sure you don't loose your glasses.
They are made with silicone and the little "stars" on both sides are the ratchets, and you can easily turn the retainer in different position (angles) and they will stay that way.
RX Oats – Apple Cinnamon. Made with simple ingredients, this breakfast has 12g of protein, 6g of fiber and 35g of carbs. This is a great on-the-go breakfast.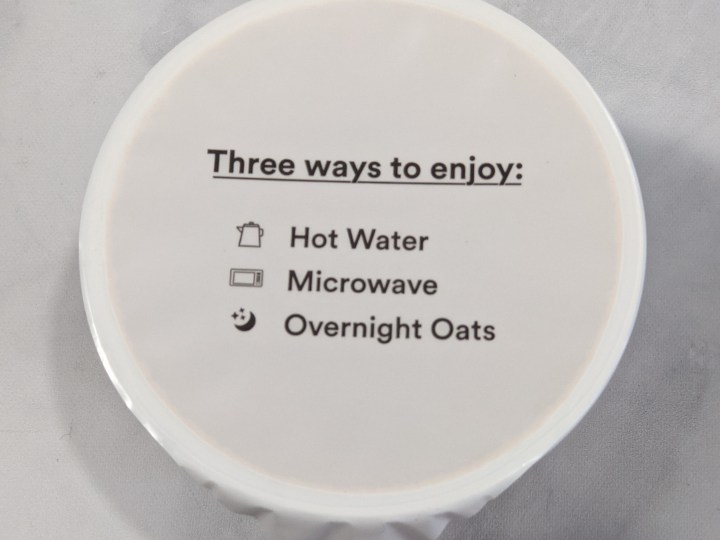 The hot water preparation is recommanded, but you can make them in the microwave or as overnight oats.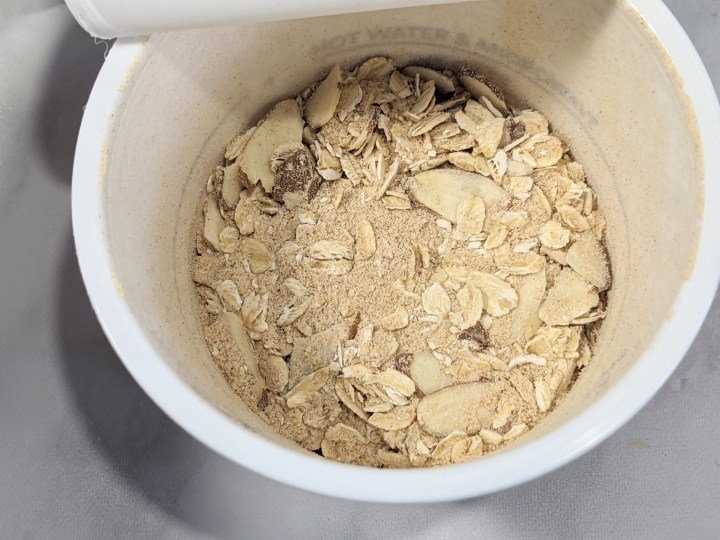 I eat a lot of oatmeal for breakfast, and these are really good. I like the slivered almonds and the pieces of dates.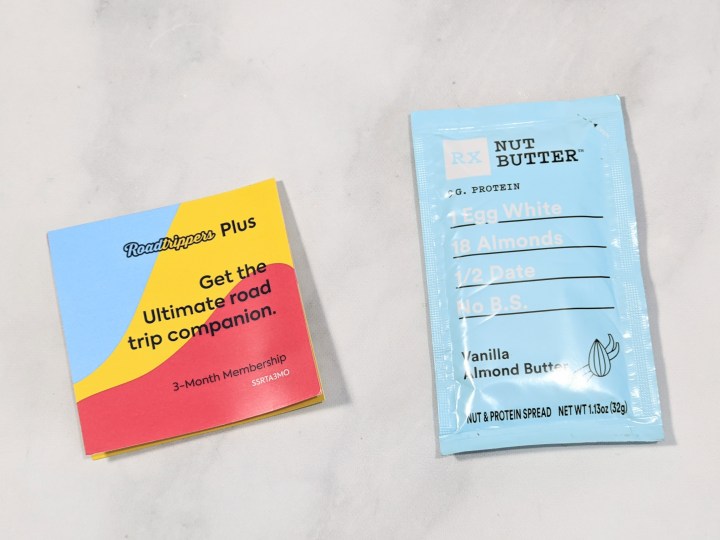 RX Nut Butter – Vanilla Almond Butter. I love nut butter, and almond's is my my favorite. The added vanilla flavor is so tasty and the egg white gives it a little protein boost. You can spread it on toast or crackers, eat it on fruits or simple add it to your oatmeal for extra goodness. Or just straight out of the pouch.
RoadTrippers Plus. Included in this box is a 3-month Roadtrippers Plus Membership promo code. Toadtrippers is an app that features offbeat and unexpected places you can't find  anywhere and you can build your own rout with the app suggested stops on the way.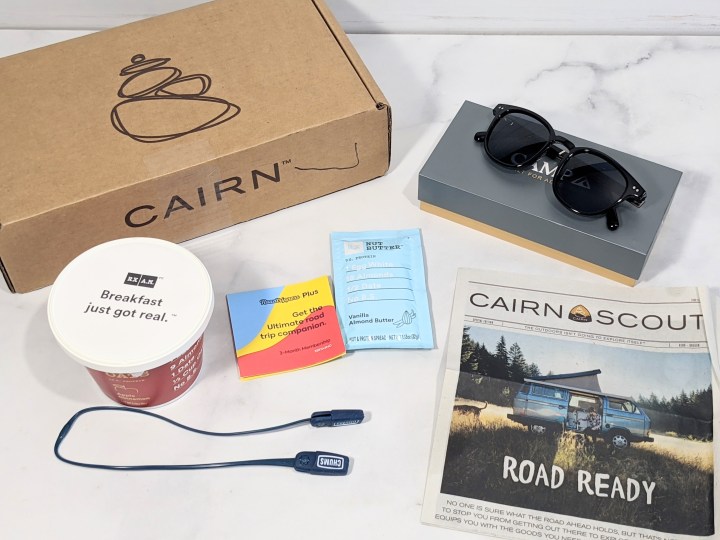 I really like this box, especially the treats. The sunglasses are a great addition, and everything makes me want to go on a hiking adventure.
What did you think of this month's Cairn box?