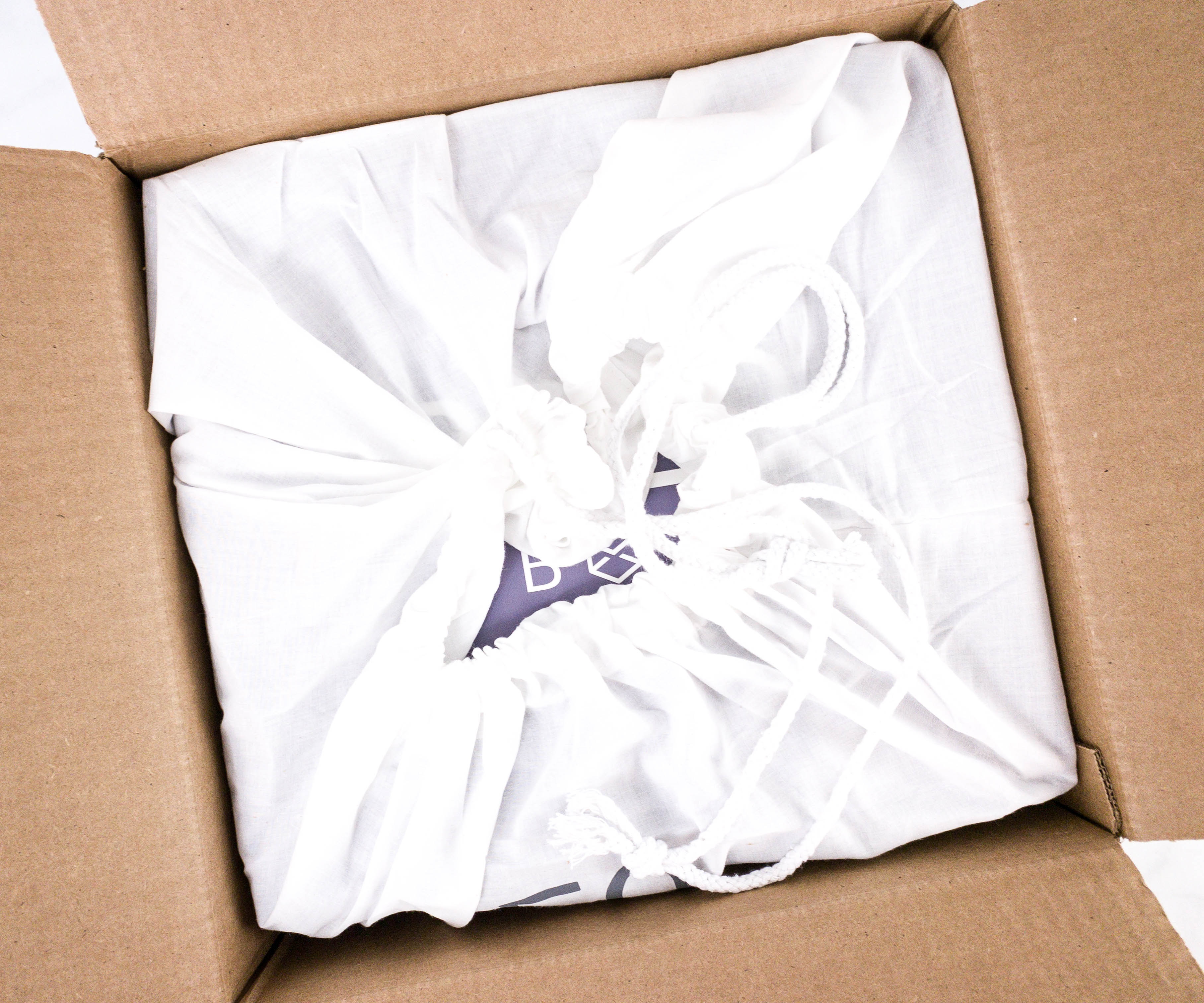 Breo Box is a quarterly lifestyle subscription box for both men and women. Each box will contain between 6 and 9 high-quality products revolving around health & fitness, and everyday lifestyle essentials. Each box is curated around the season. The box is $159 for the quarter, with free shipping in the US ($45 to Canada).
DEAL: Get $15 off your first box! Use coupon code HS15.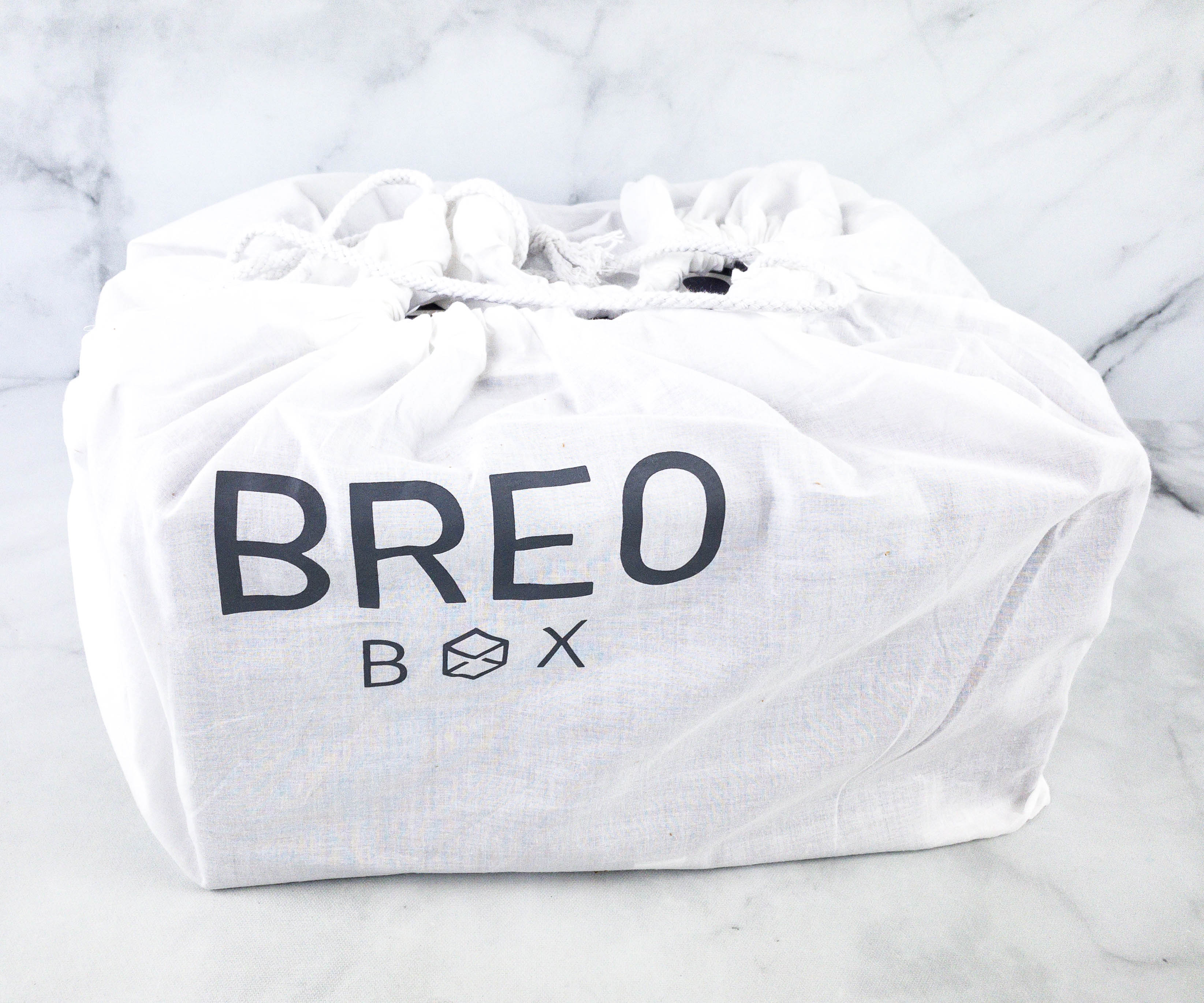 The box is placed inside a dust bag with the Breo Box branding.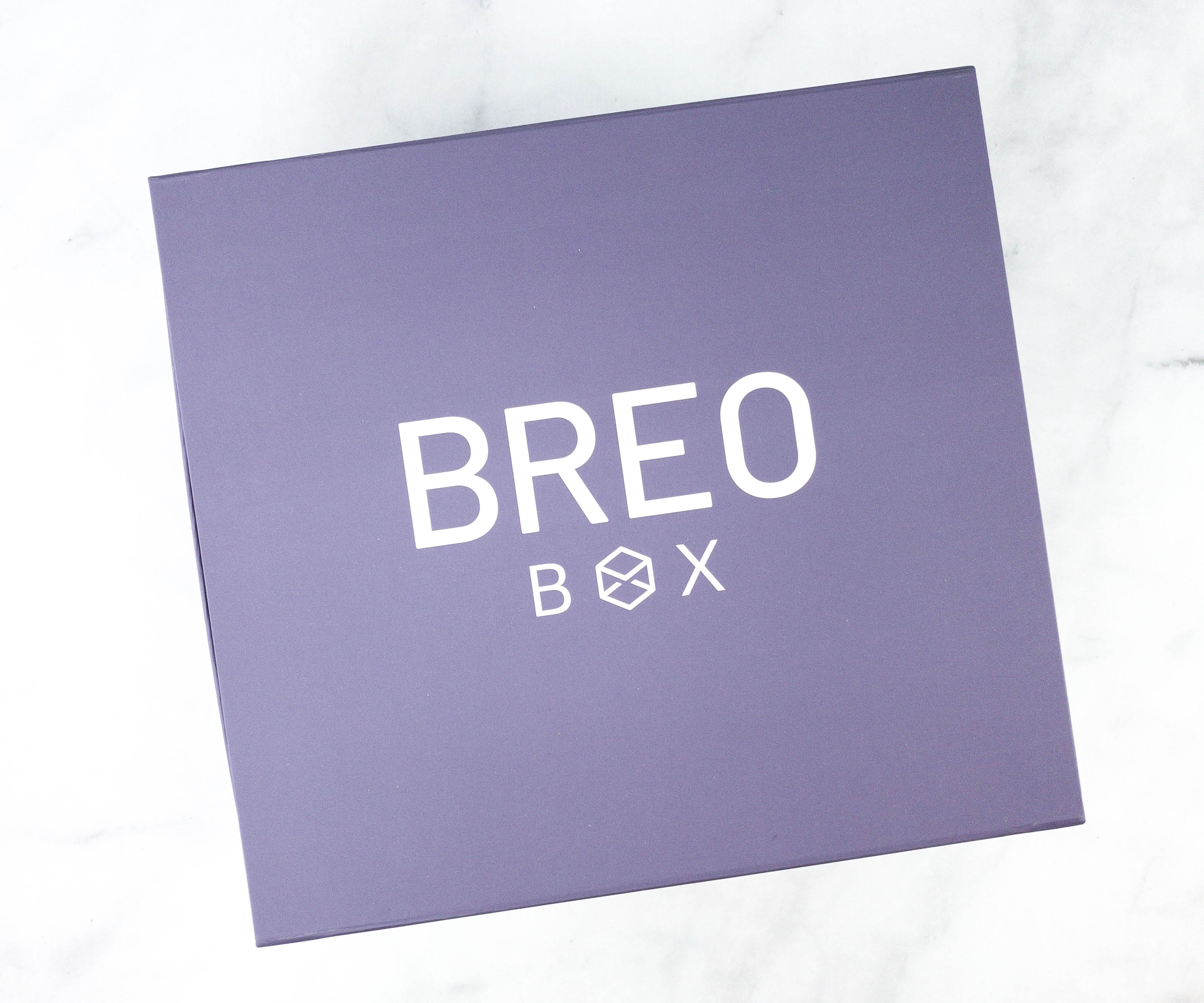 This quarter's box is in purple.
They replaced the wooden box with a sturdy cardboard box.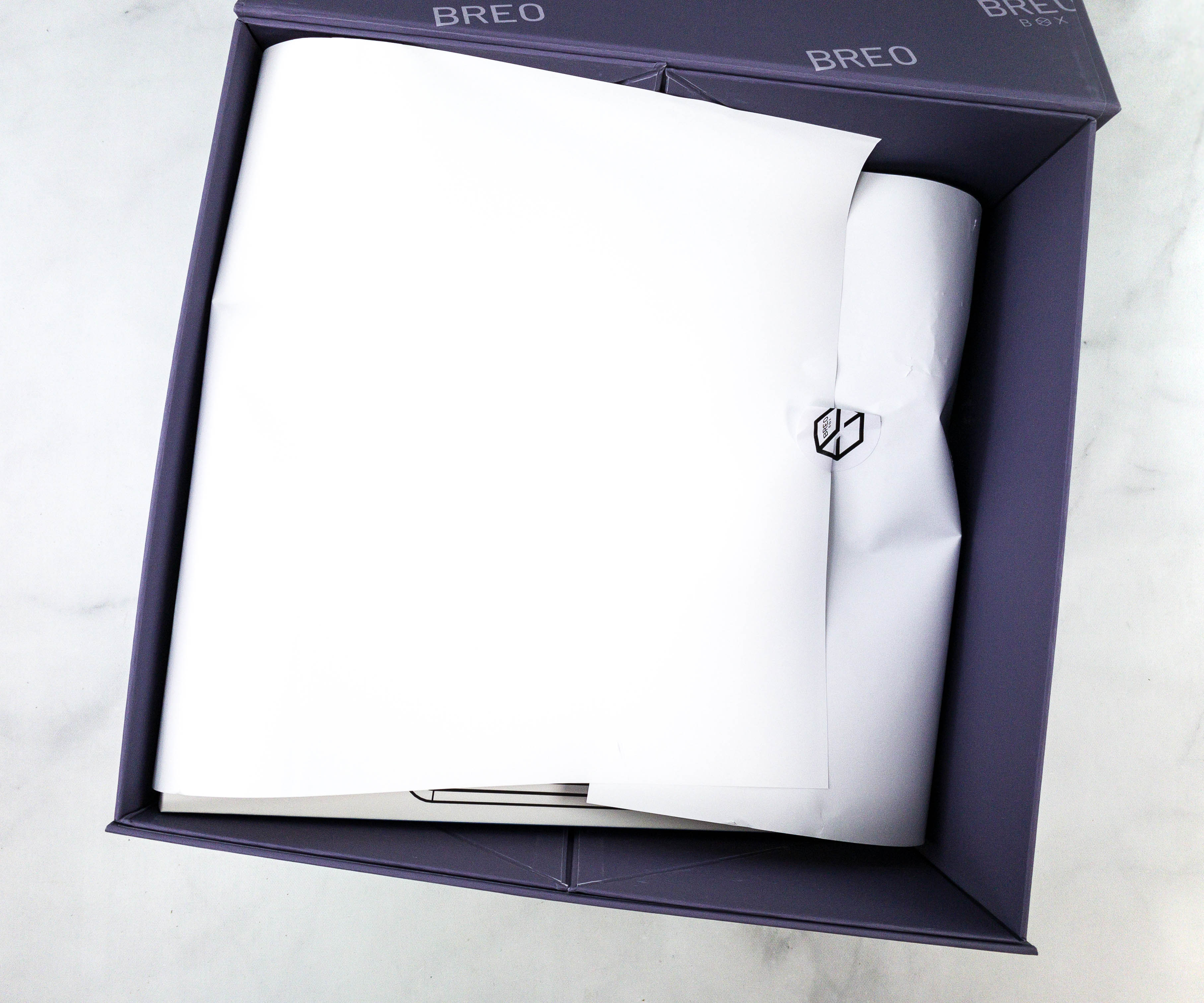 The items are wrapped in white paper and sealed by a sticker.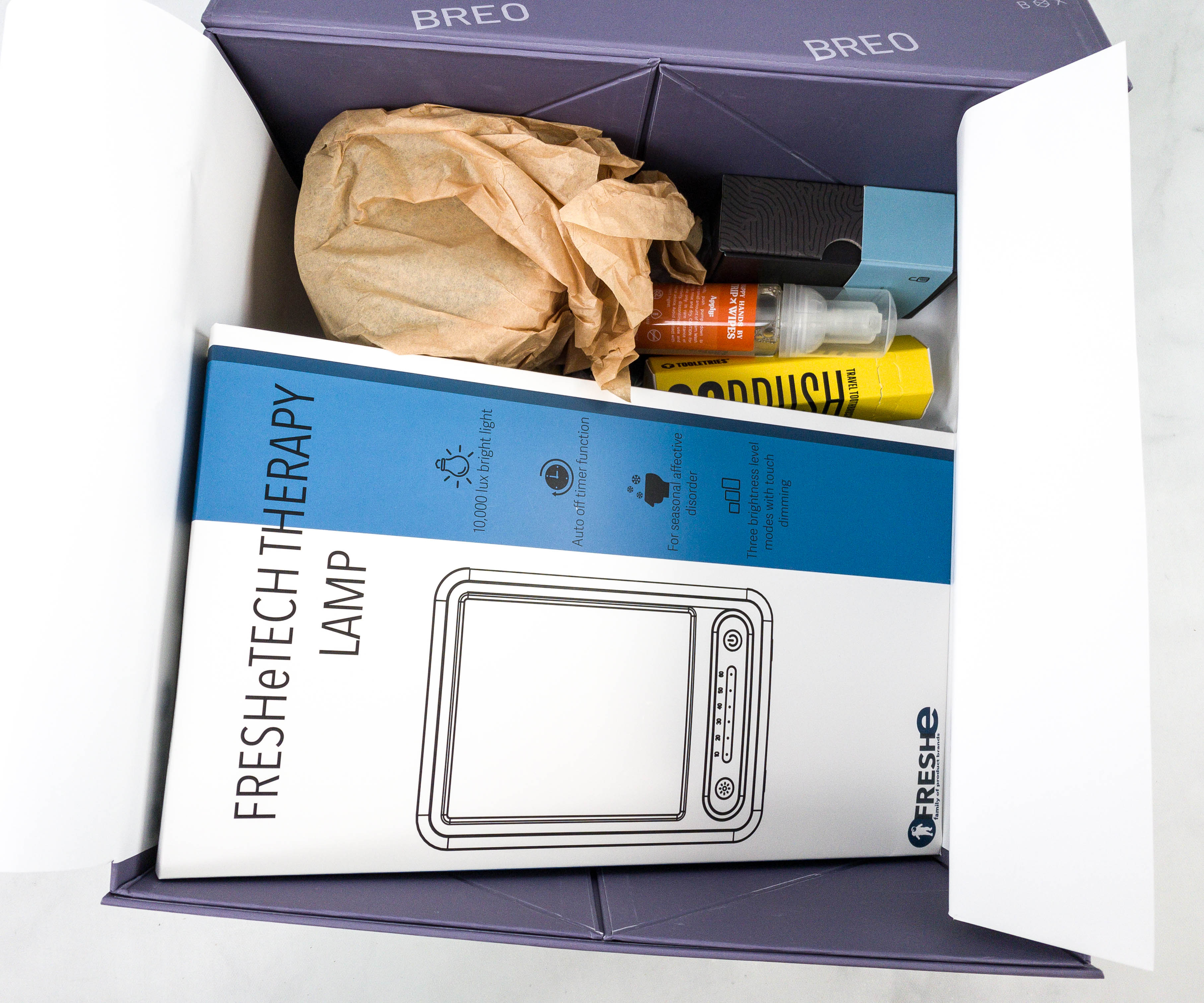 The items were neatly stacked inside. Most of them came in their original packaging.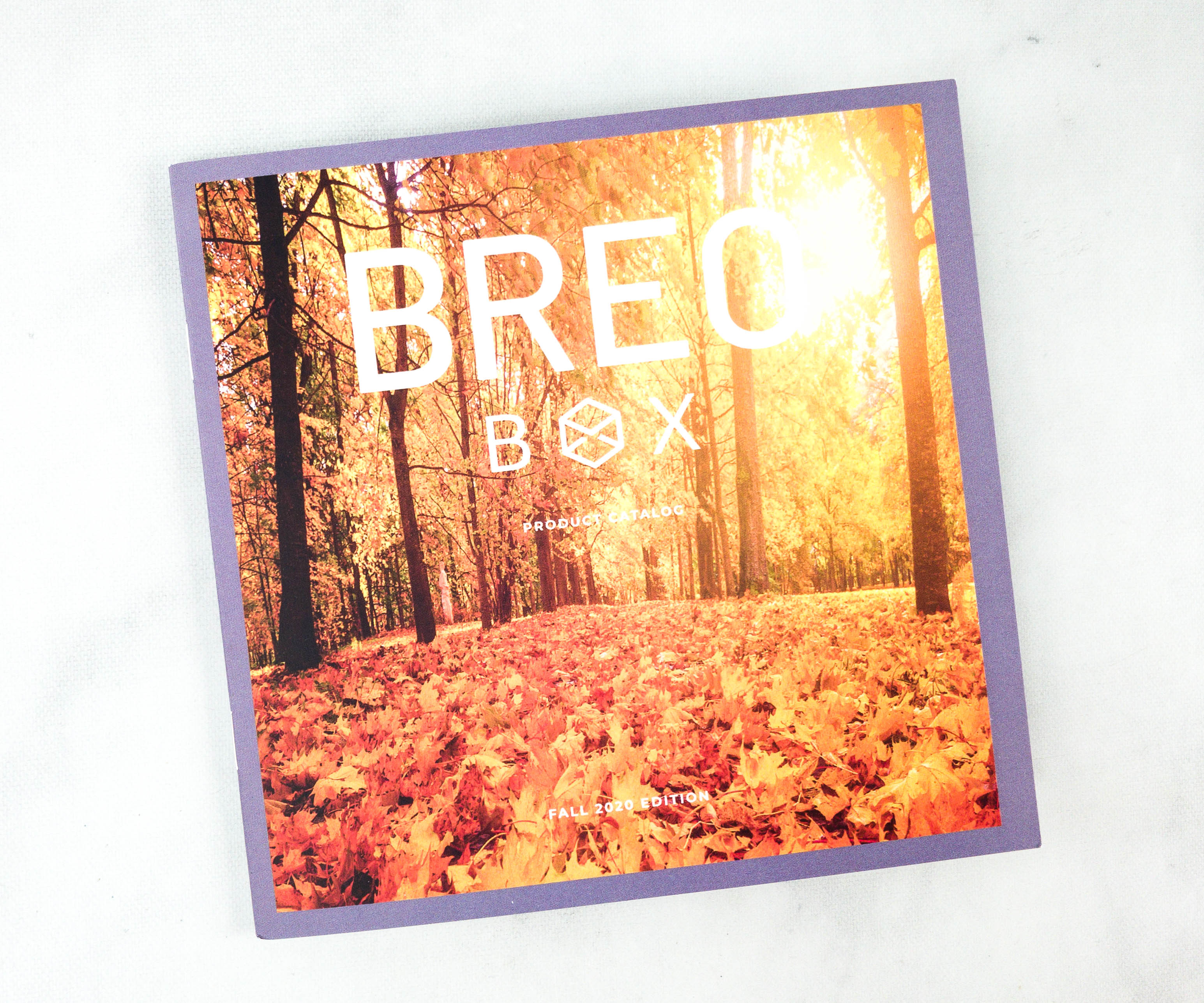 There's also a product catalog.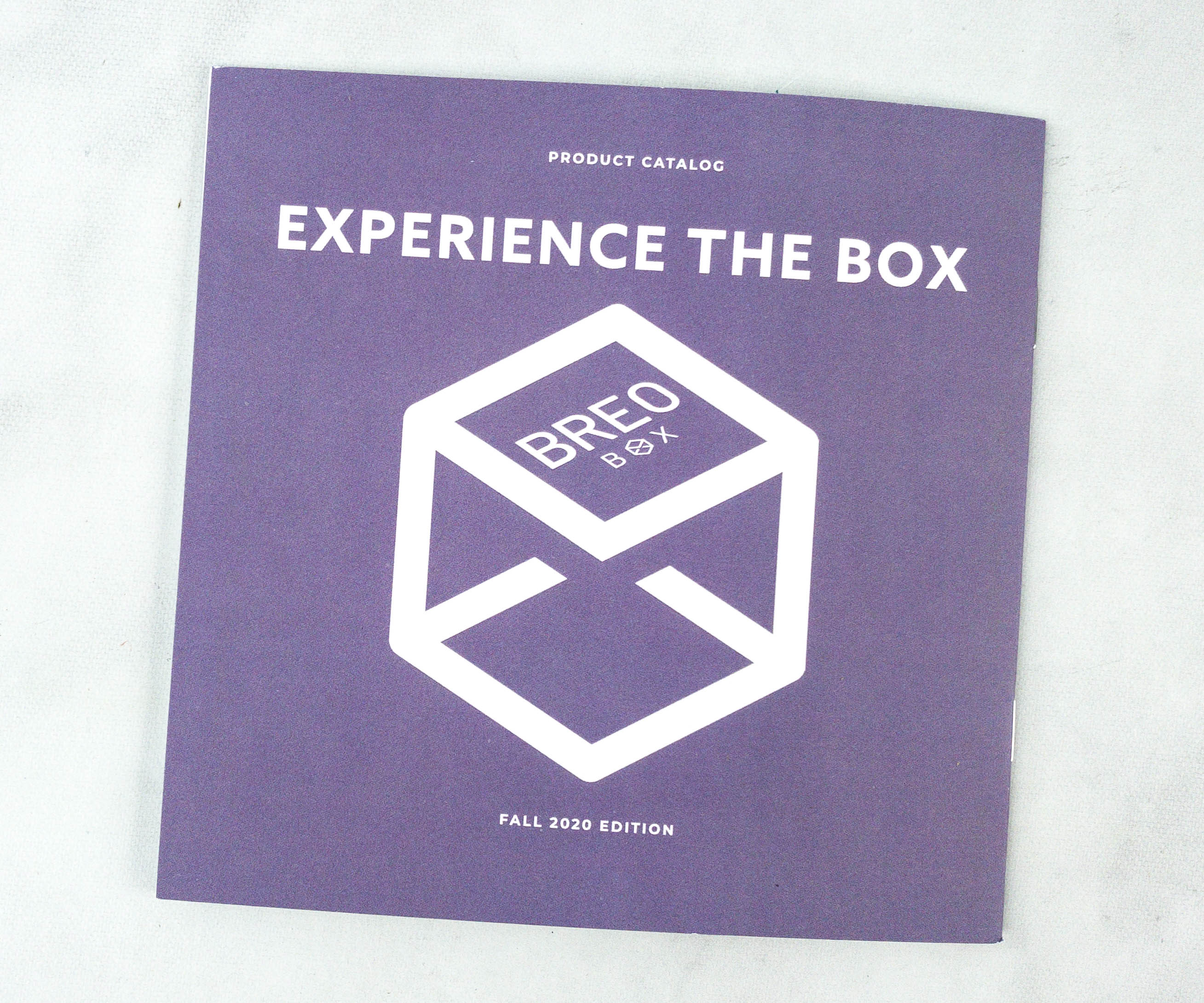 It's your guide to this quarter's box contents!
The first page of the catalog tells us about what Breo Box is all about.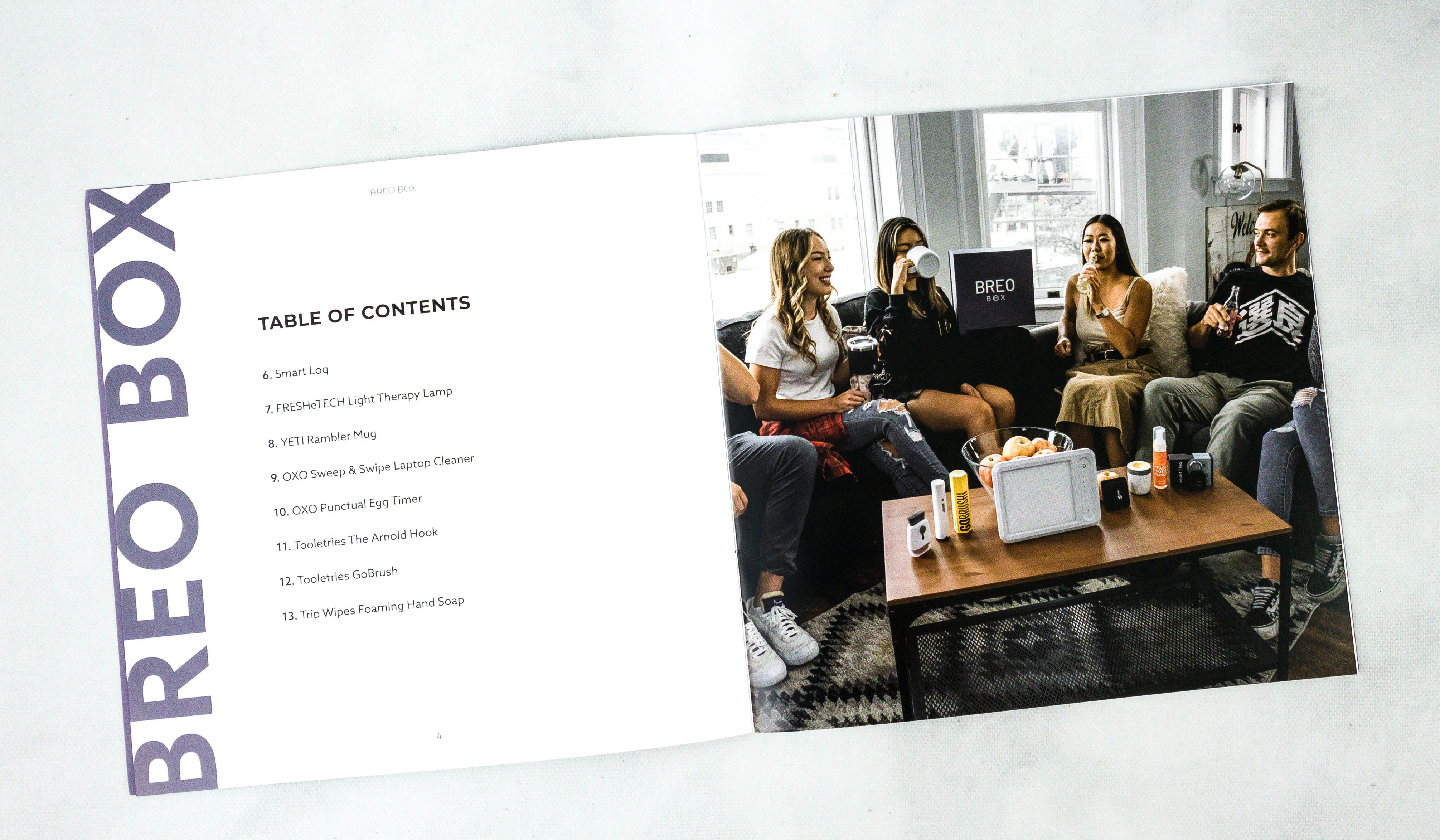 There's a table of contents that gives us an overview of the products.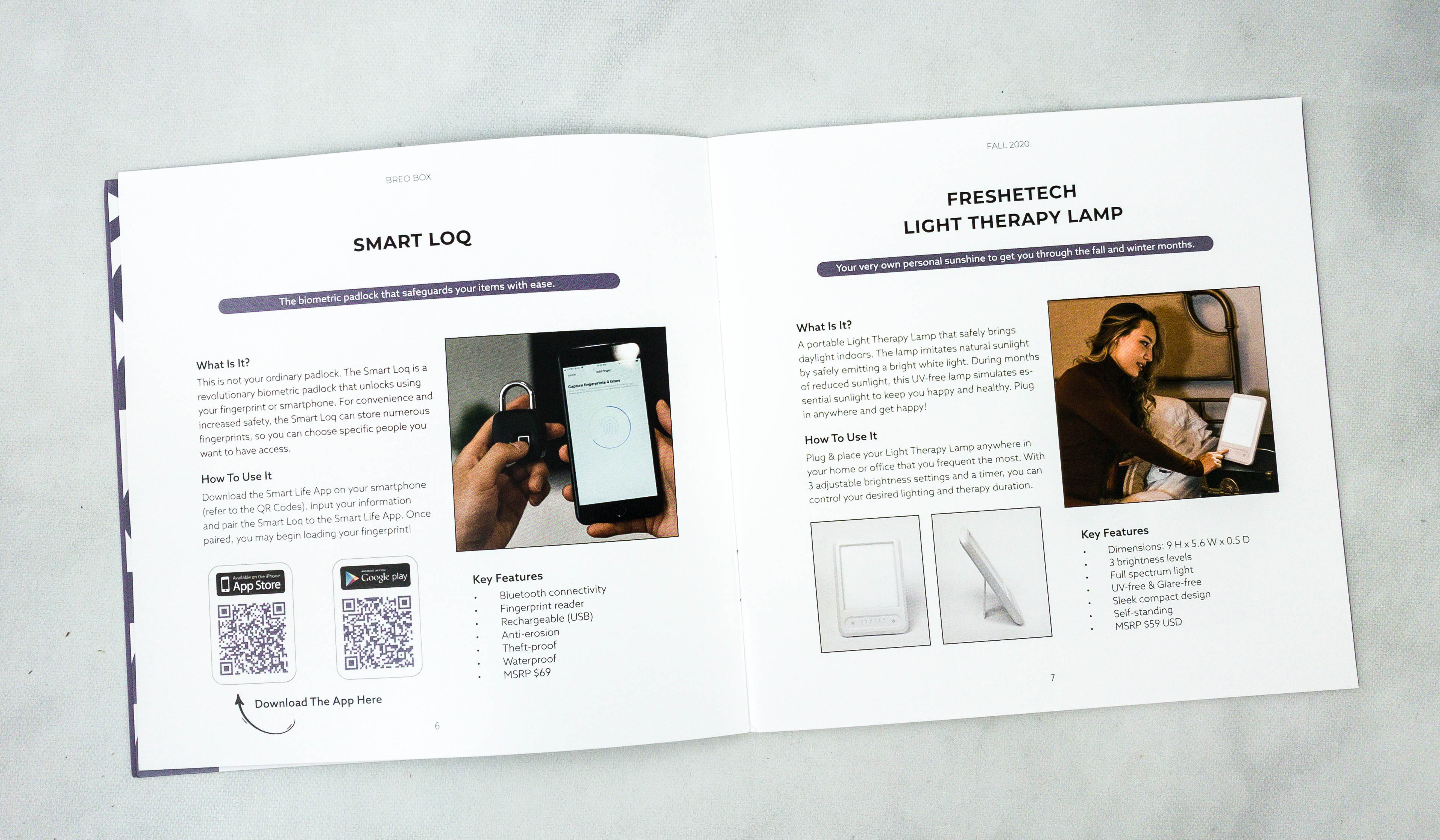 There's a page dedicated to each item inside our box, plus photos.
There are also tips on how to use them!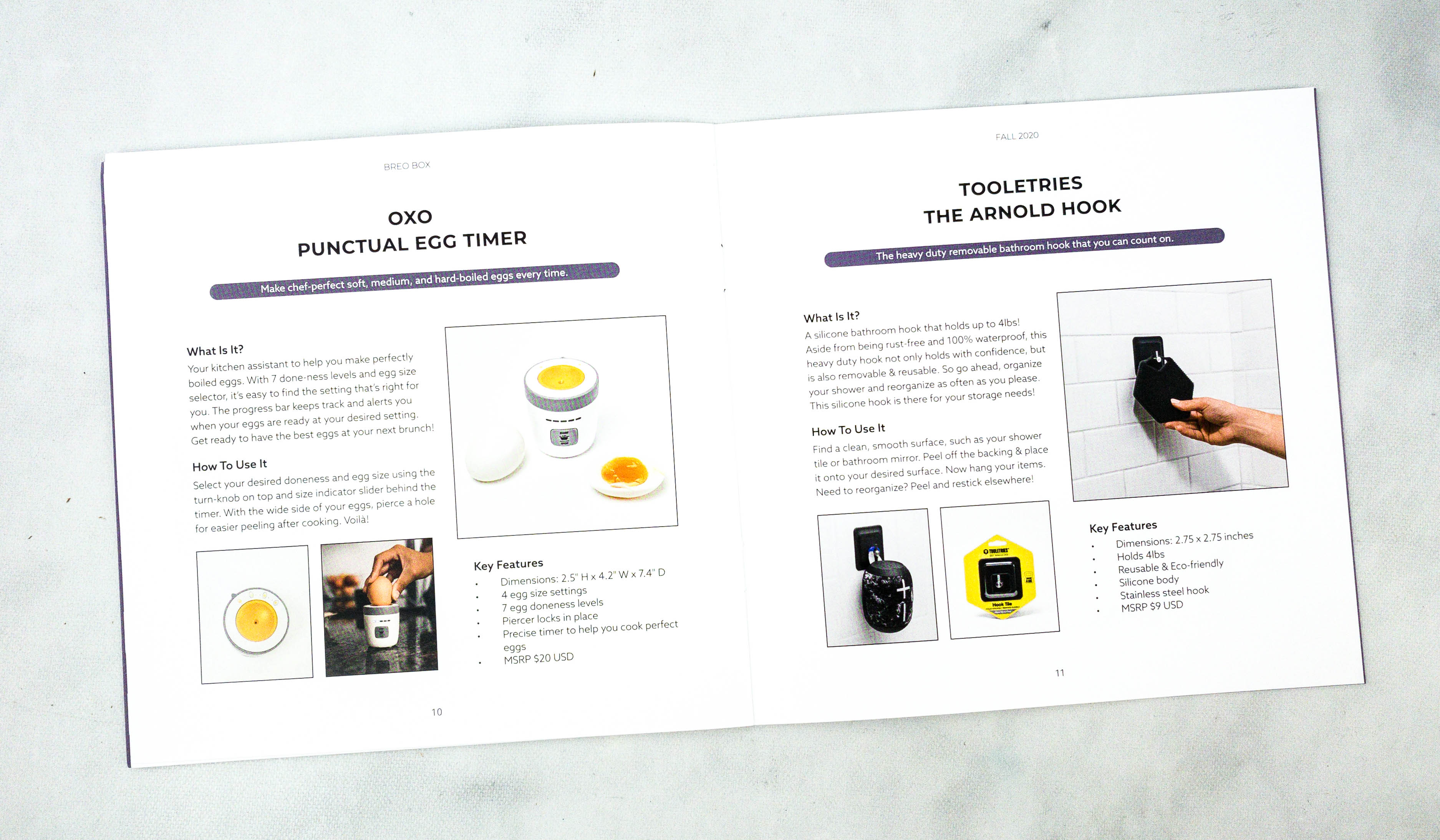 They even included the products' key features.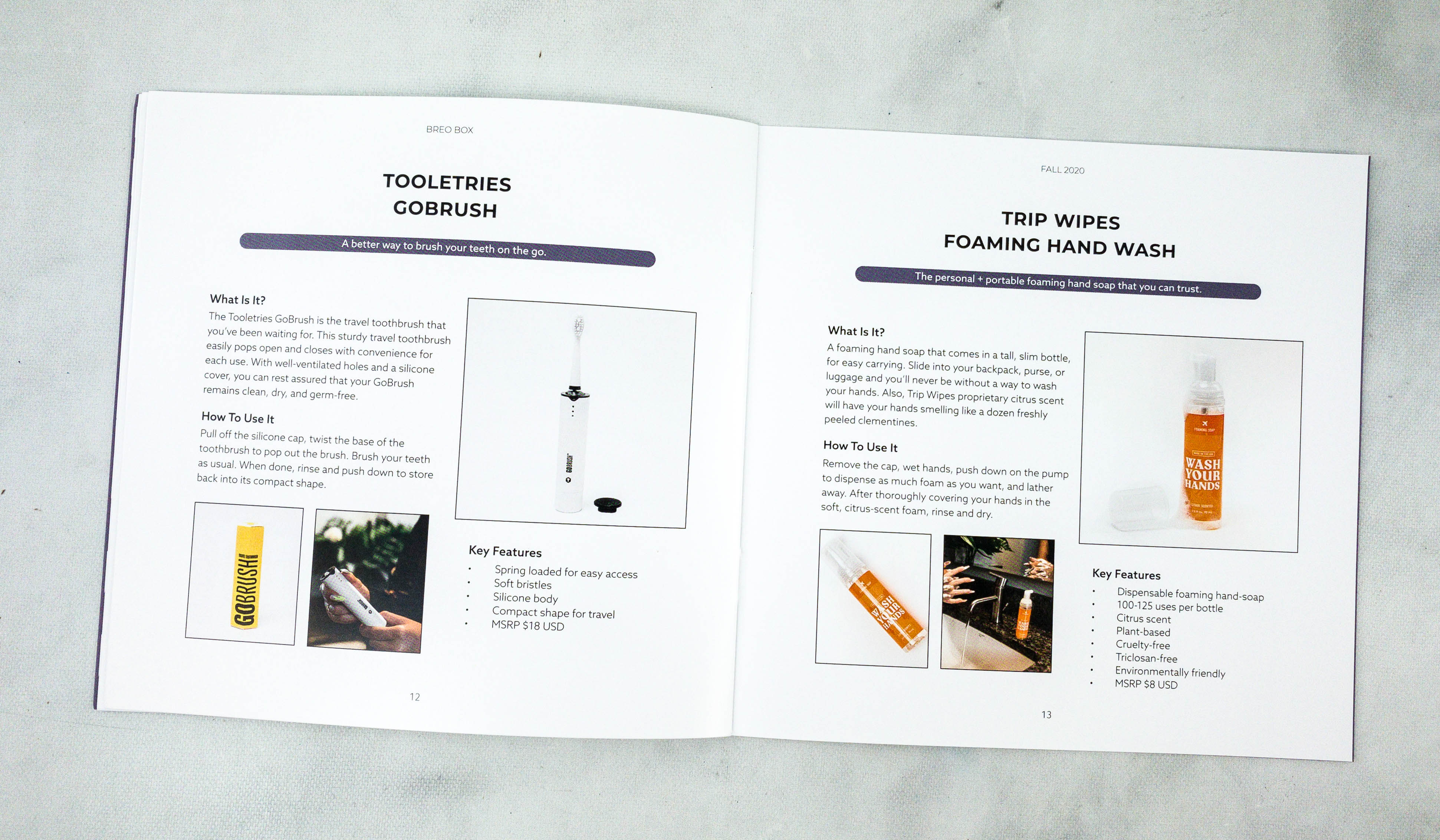 Everything is functional, and thanks to the catalog, it will be easier to figure stuff out!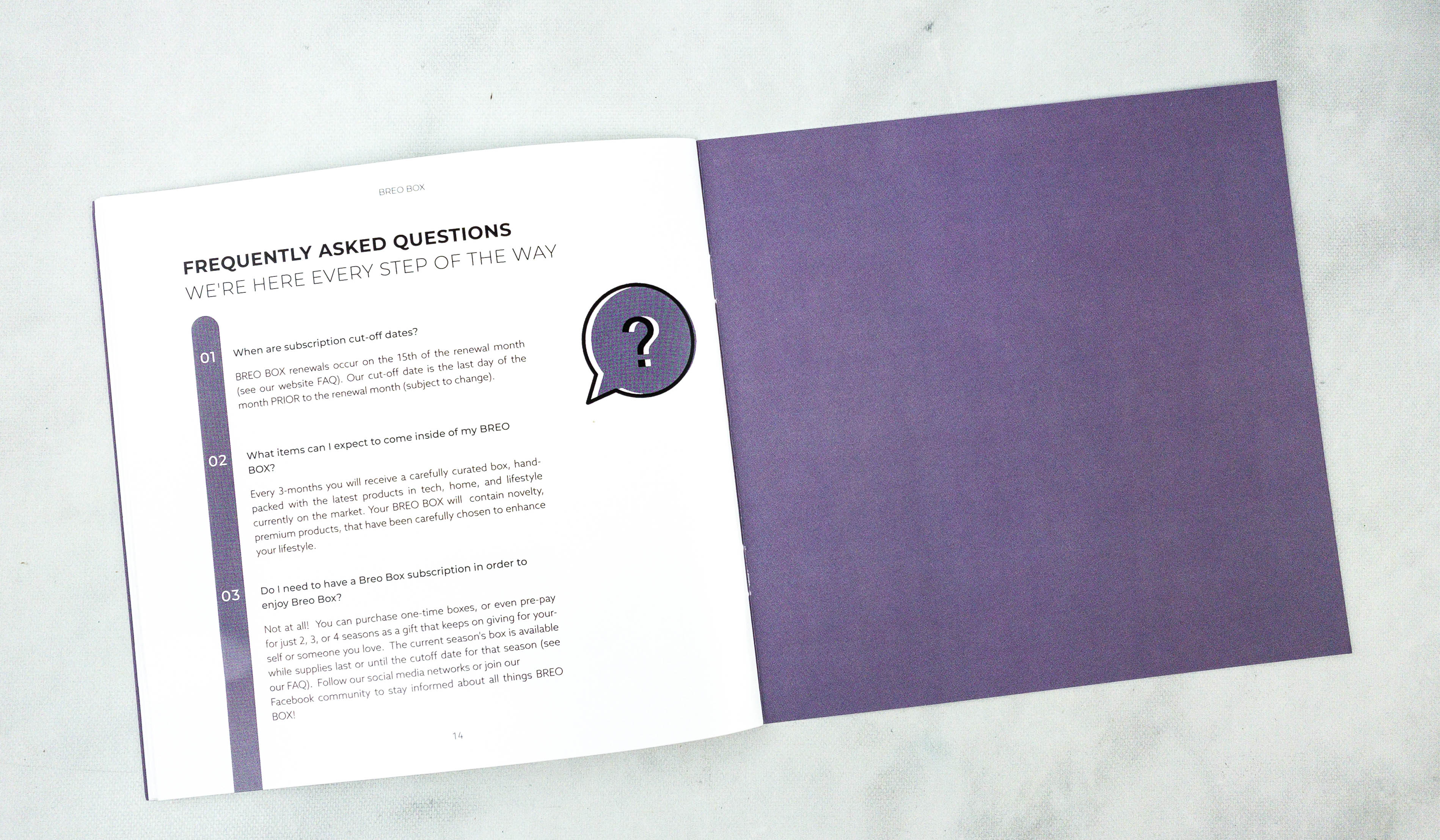 There are even FAQs on the last page of the product catalog.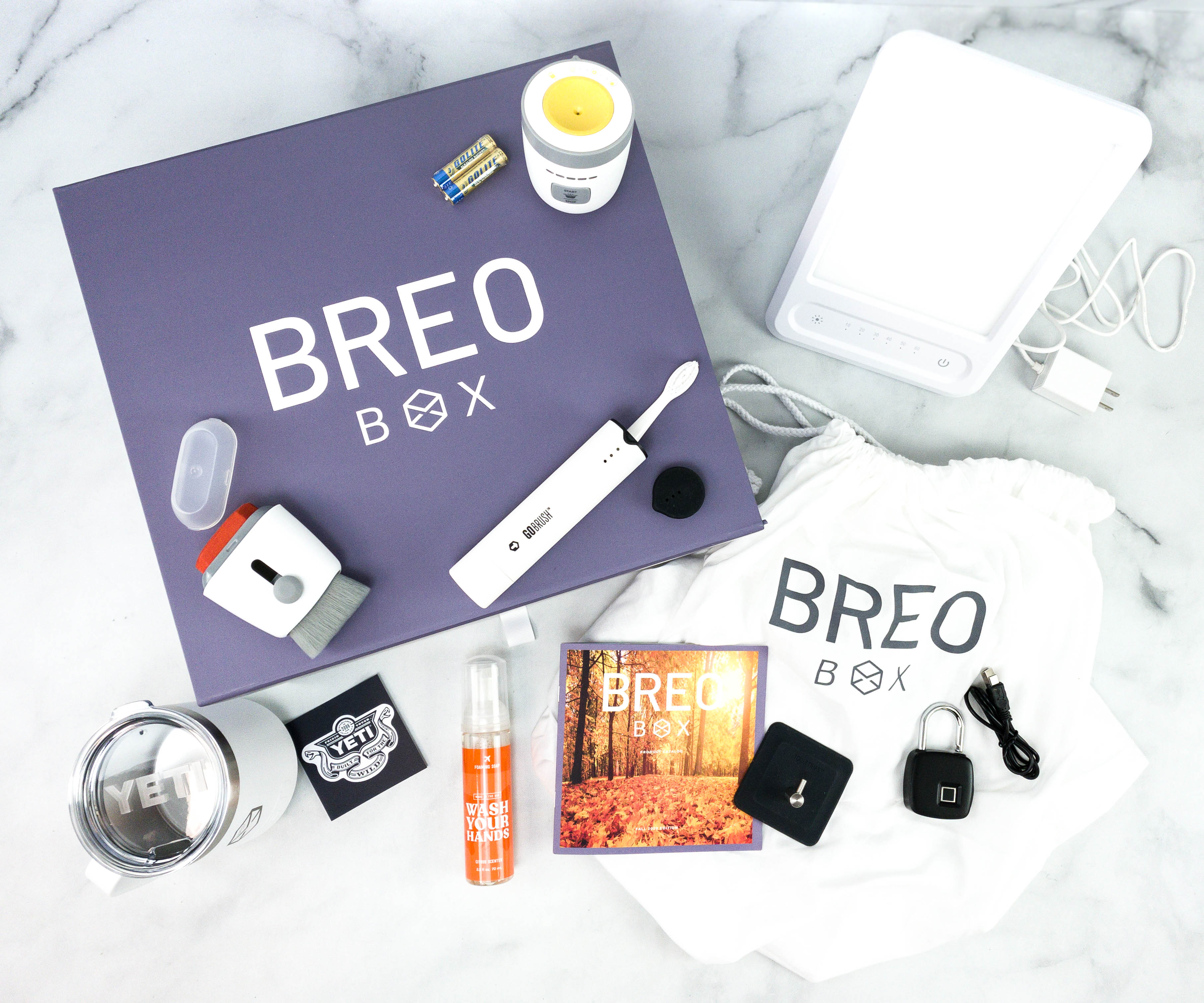 Everything in my box!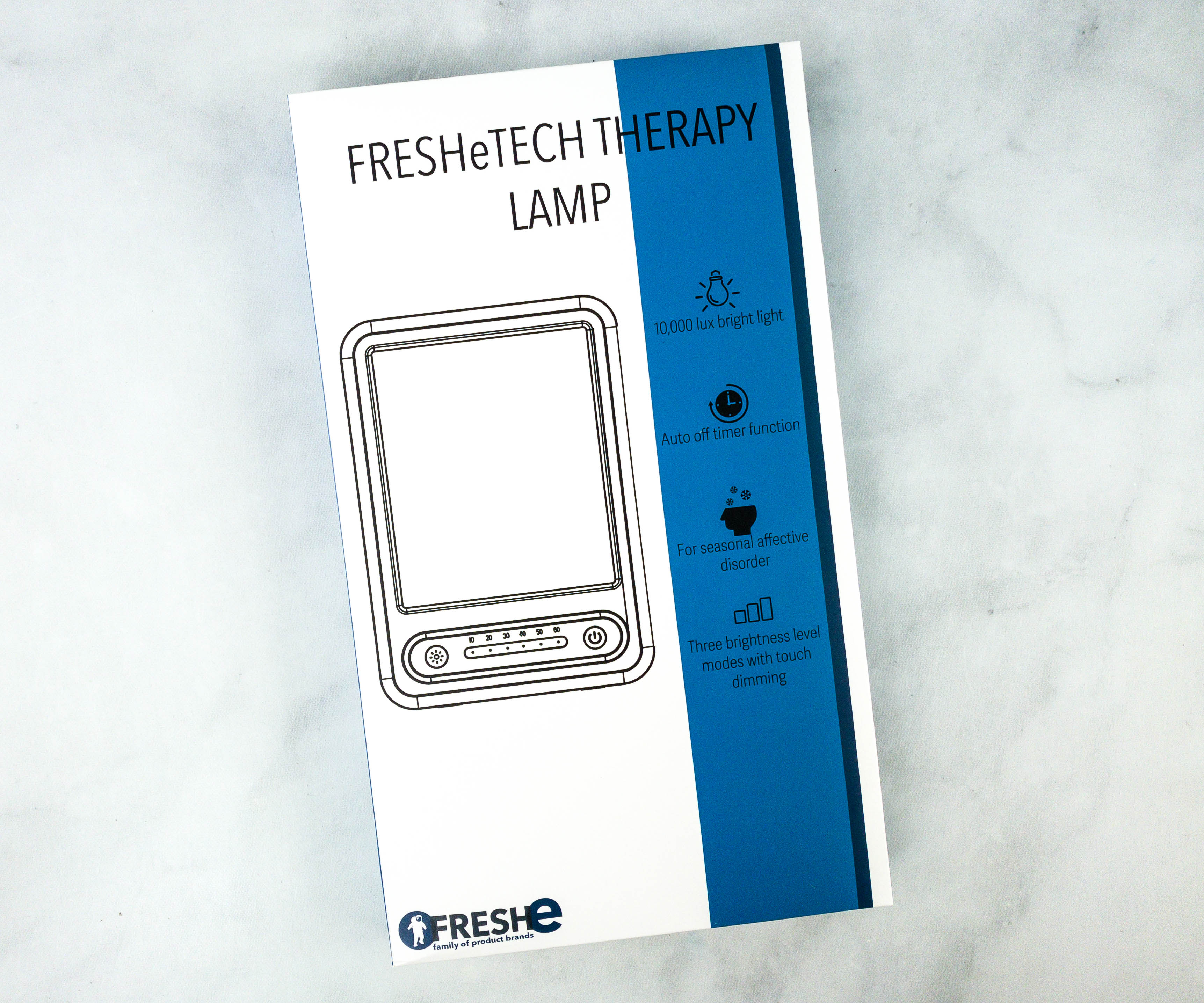 FRESHeTECH Light Therapy Lamp. Light therapy lamps like this one are known to be helpful in treating seasonal affective disorder.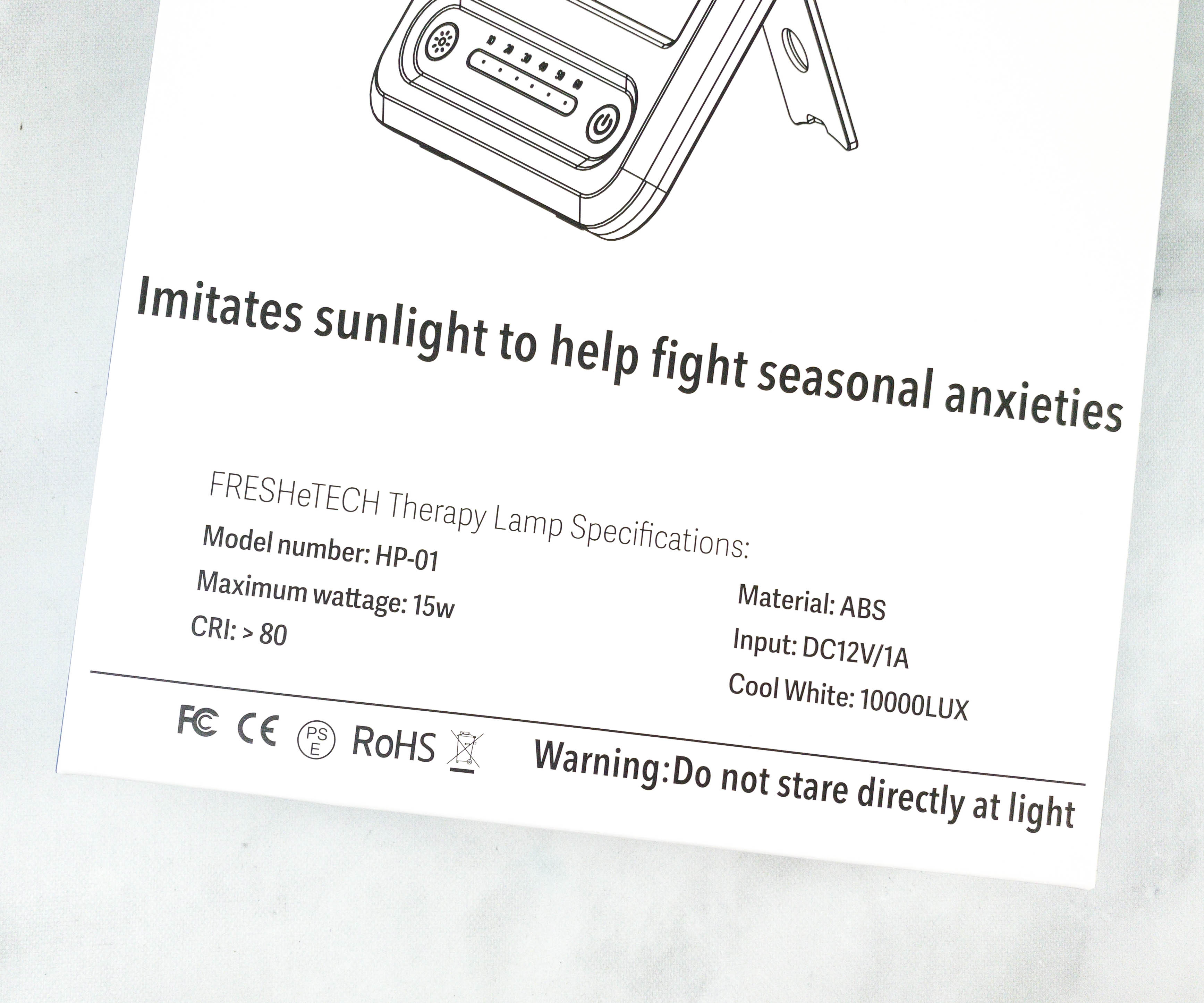 This has a cool white light with a maximum of 10,000 lux, which simulates natural outdoor light to keep you in a good mood.
Each unit comes with a power adapter and an instruction manual.
It has an automatic turn off feature as well. The duration is shown on its control panel.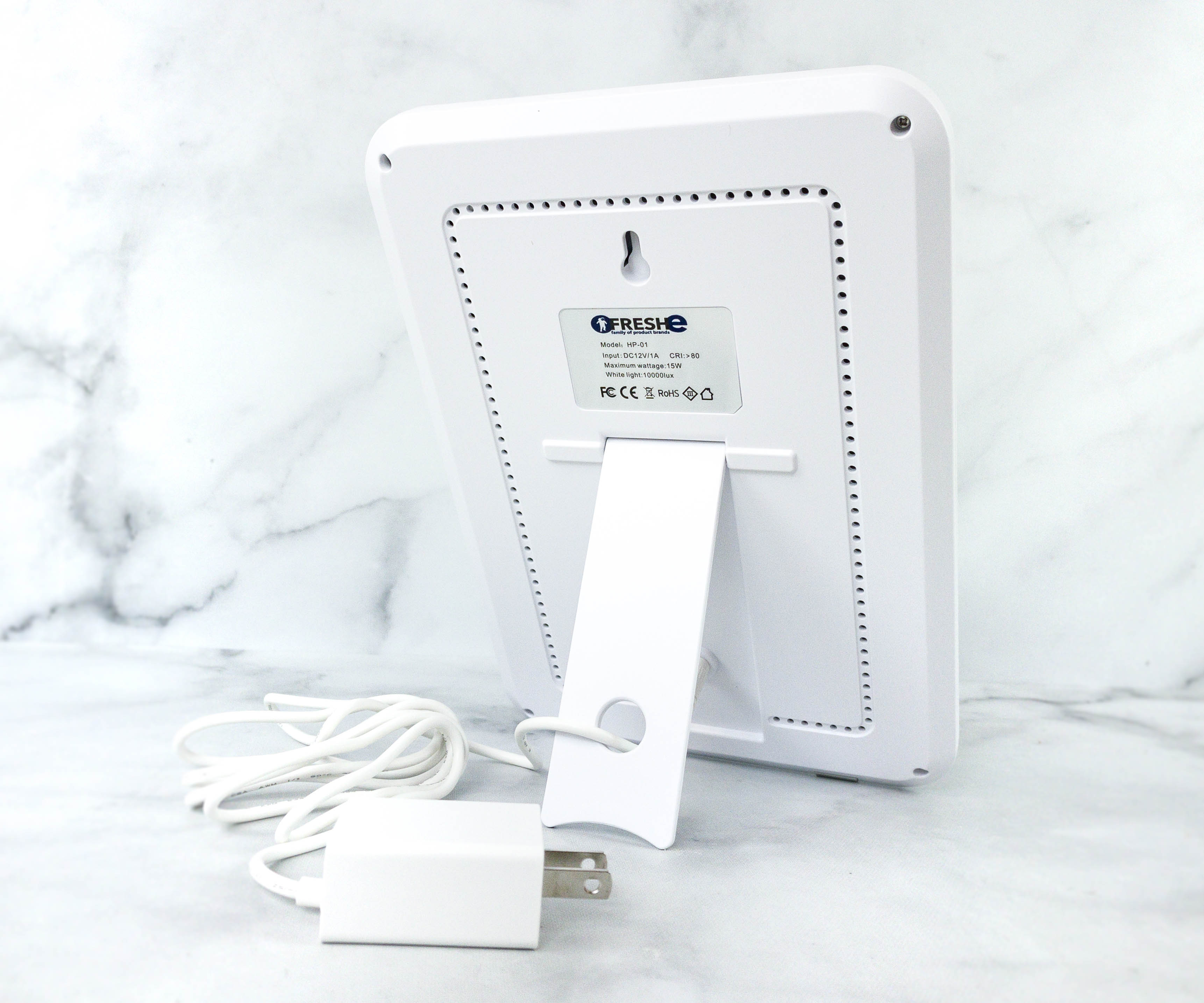 You can also mount this on the wall or use its stand to put it anywhere you want!
This product has 3 brightness levels. You can set the mood on how bright or dim you want it to be.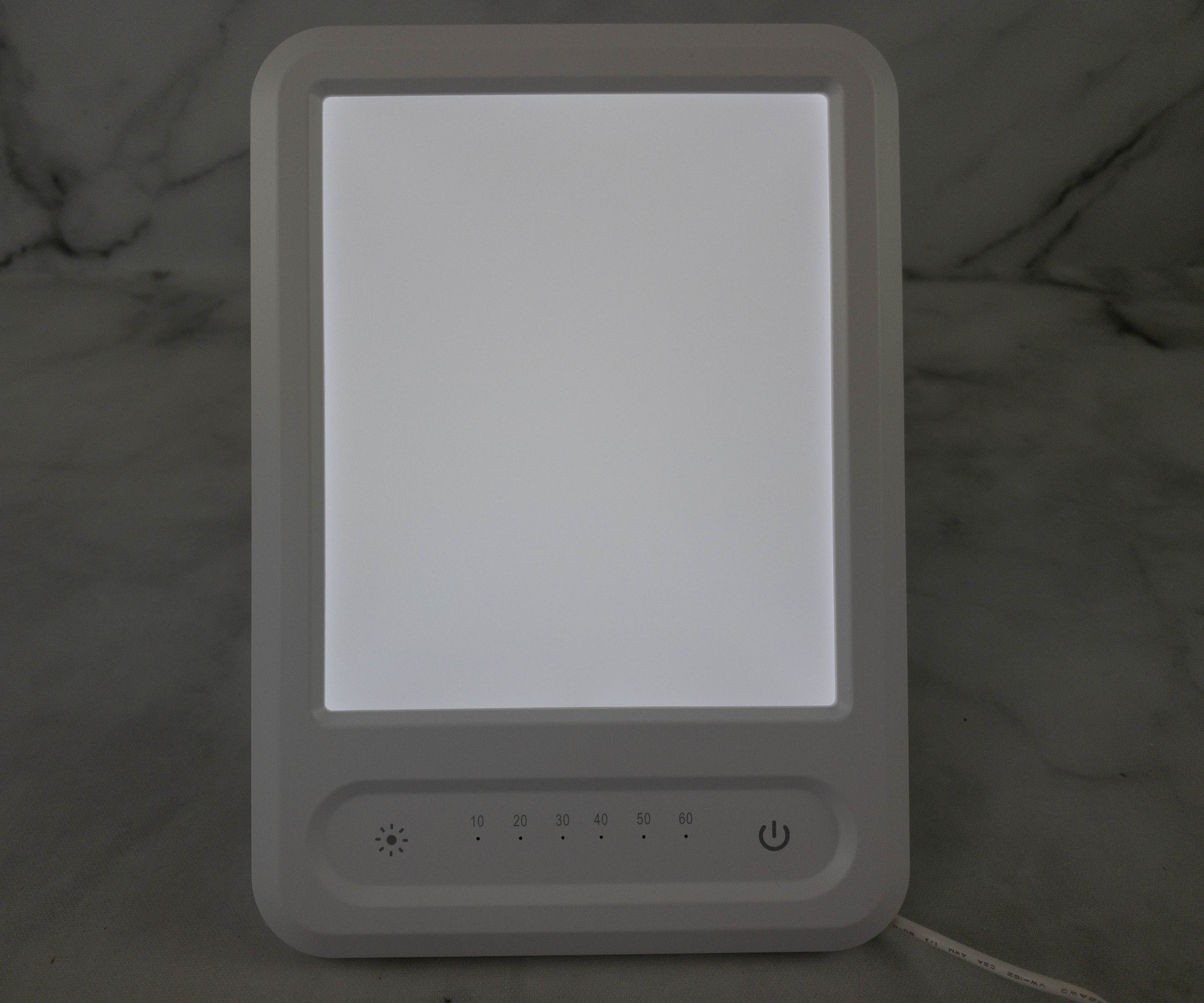 Its brightness can also be adjusted using its touch dimming technology.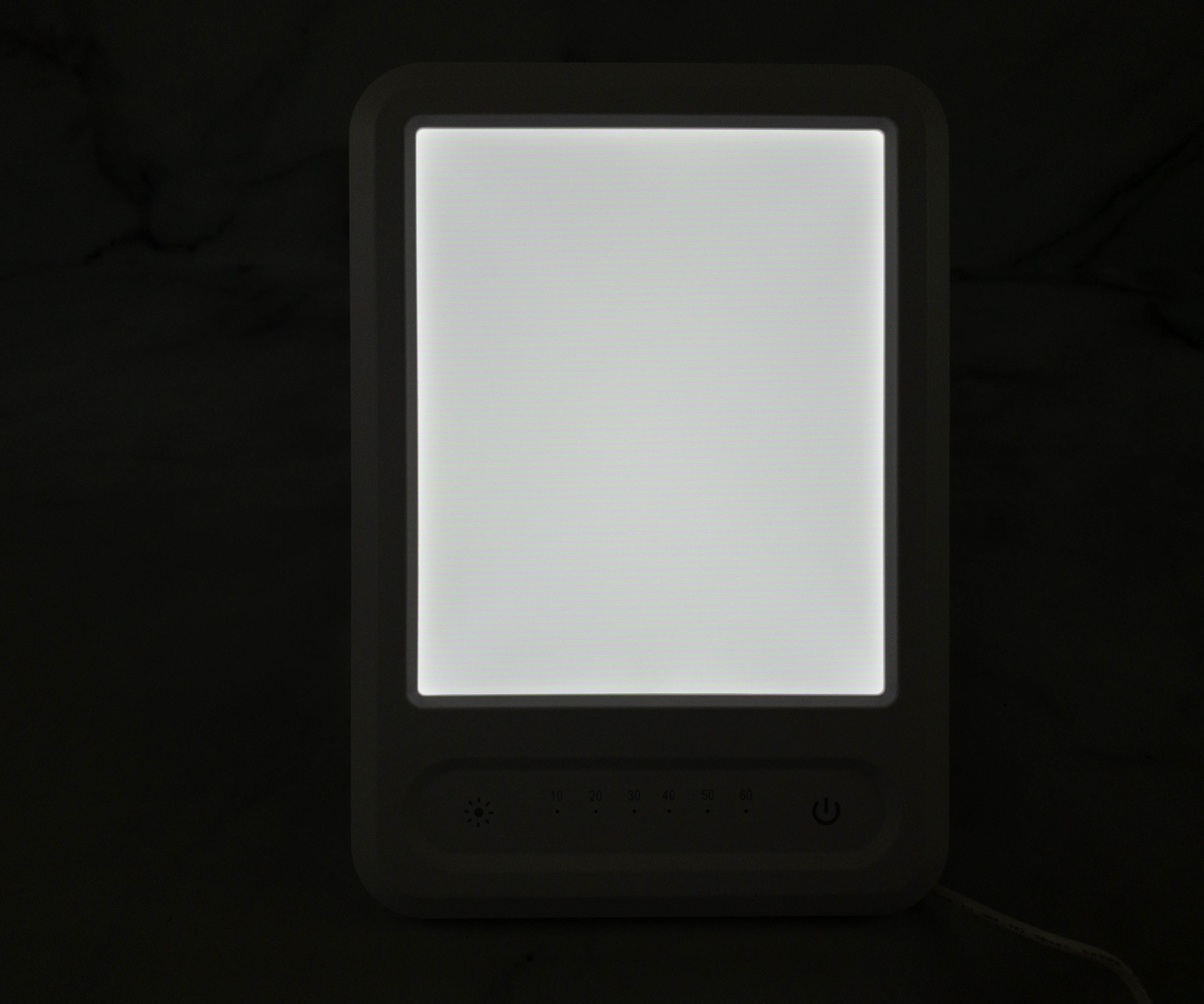 This lamp is also portable. It can be used anywhere in the house, whether in the bedroom or the living room. It's also easy enough to bring during travels.
Tooletries The Arnold Hook ($9.99) This handy hook can be placed on any shiny surface. It's removable, reusable, and rustproof!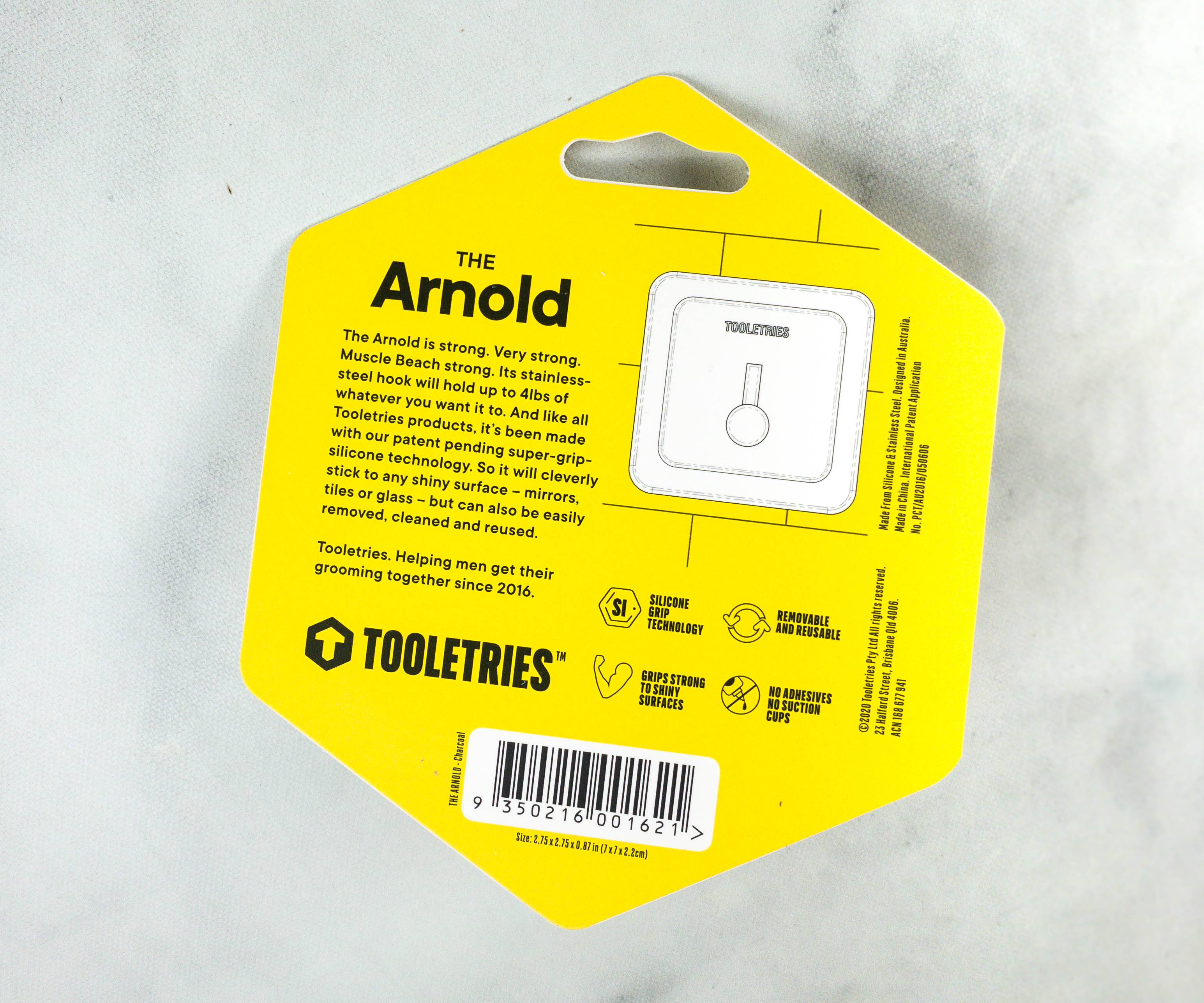 The packaging has a brief product description of what this product can do. It can even hold up to 4lbs of weight!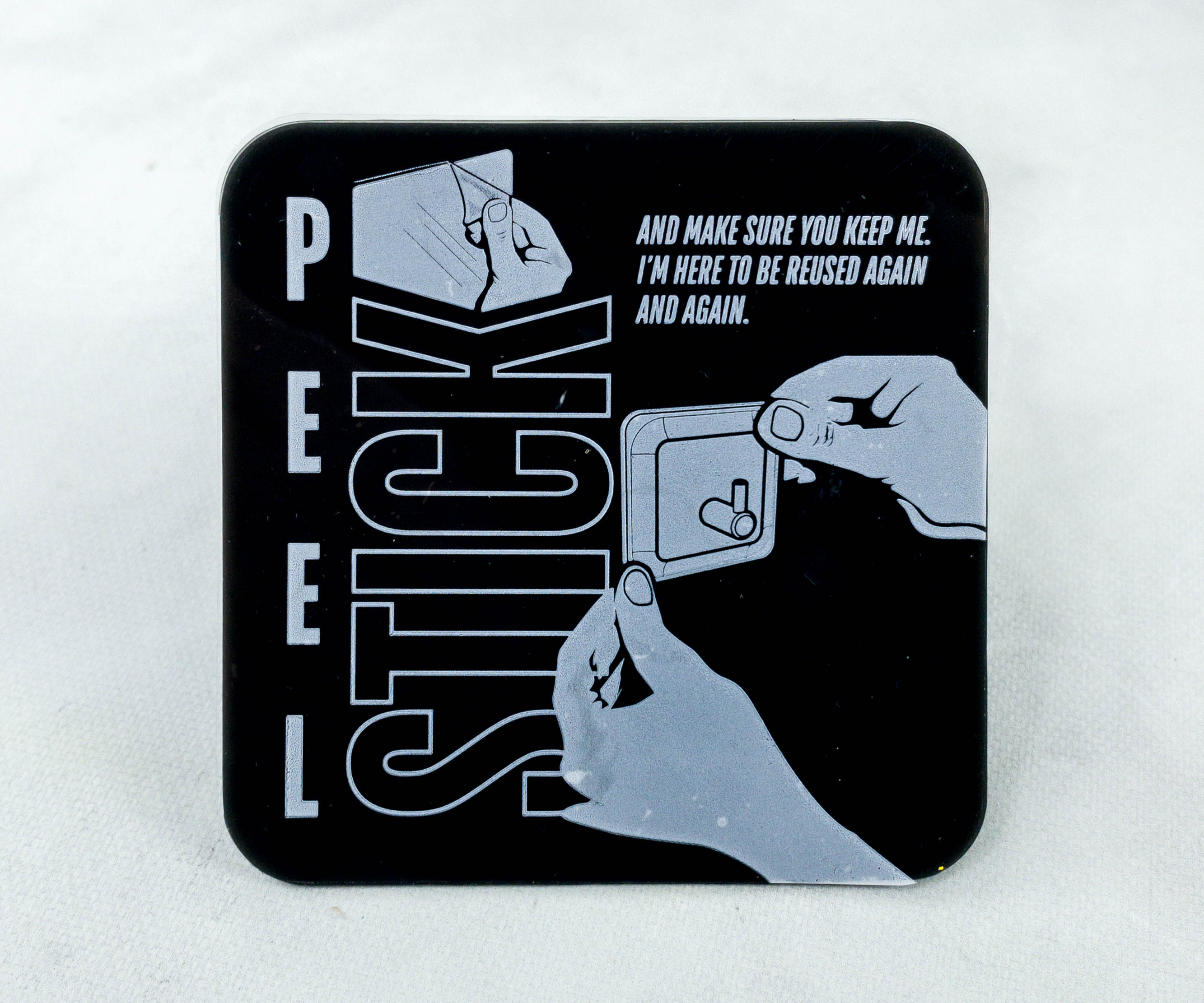 It can be reused as many times as you want and it doesn't leave any residue.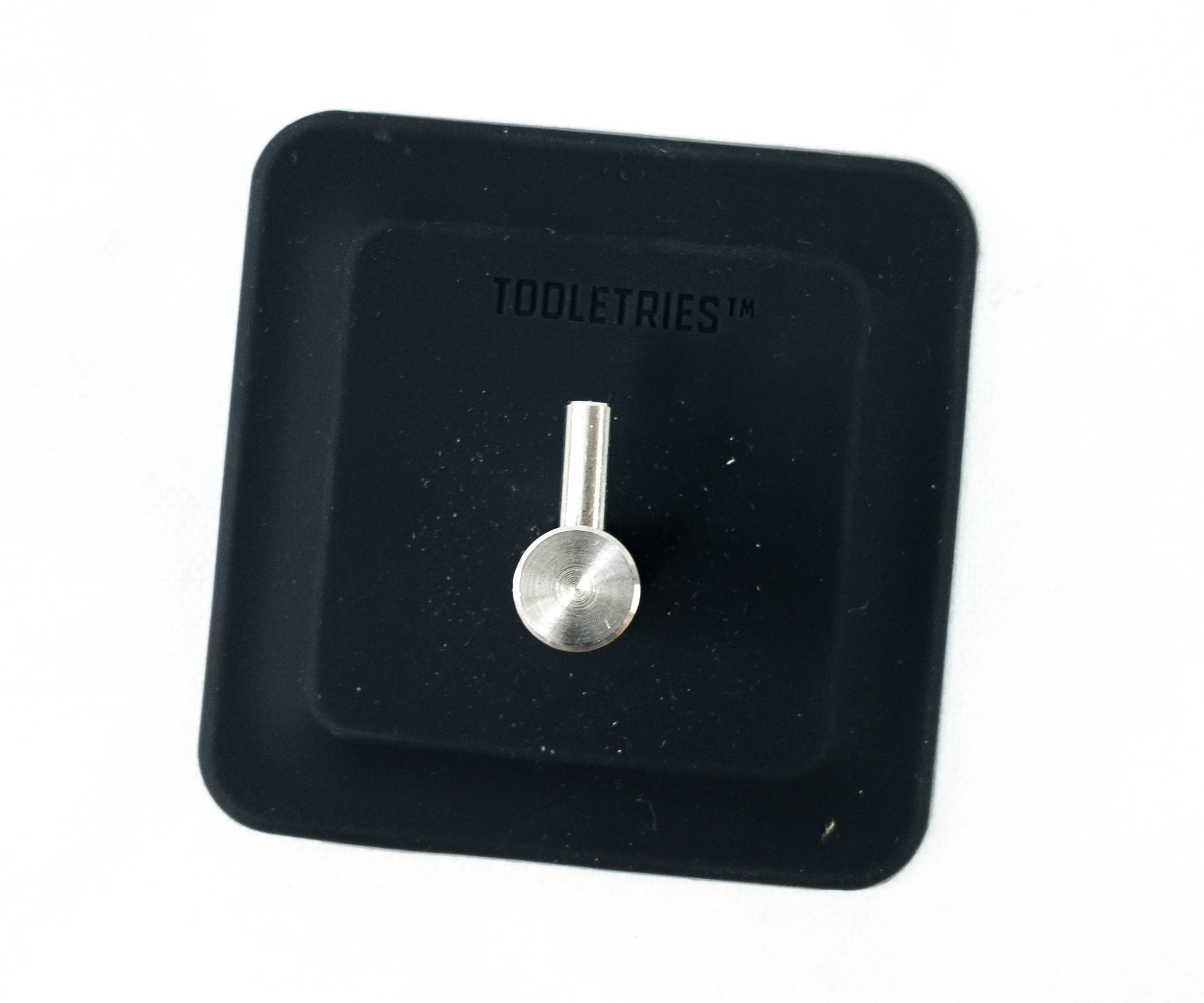 It's made from 100% silicone with a stainless rustproof steel hook.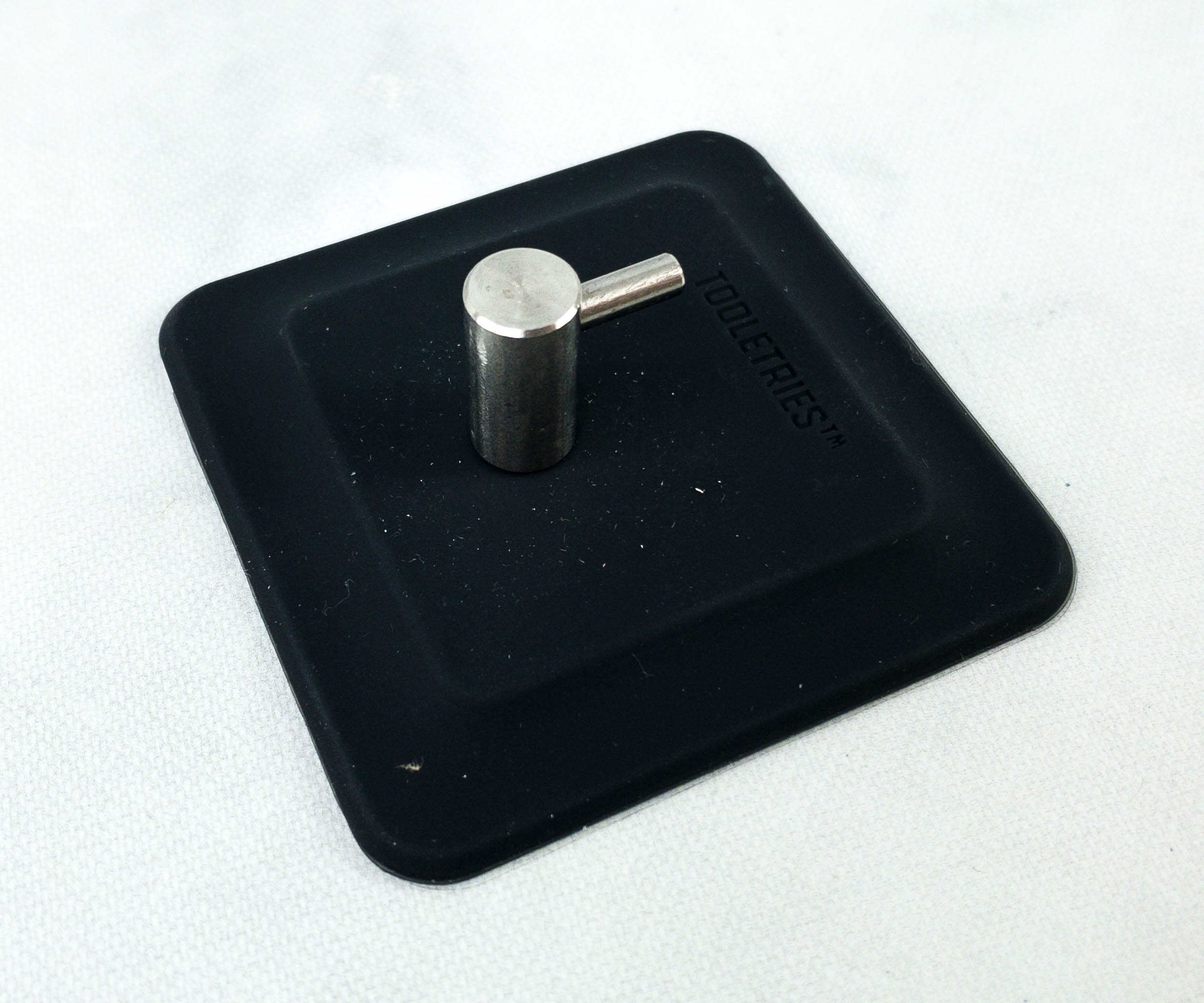 The design is simple and neat. I also like that it's small and lightweight!
Smart LOQ. Compared to traditional locks, this smart lock is more convenient to use because it doesn't require any key, only your fingerprint.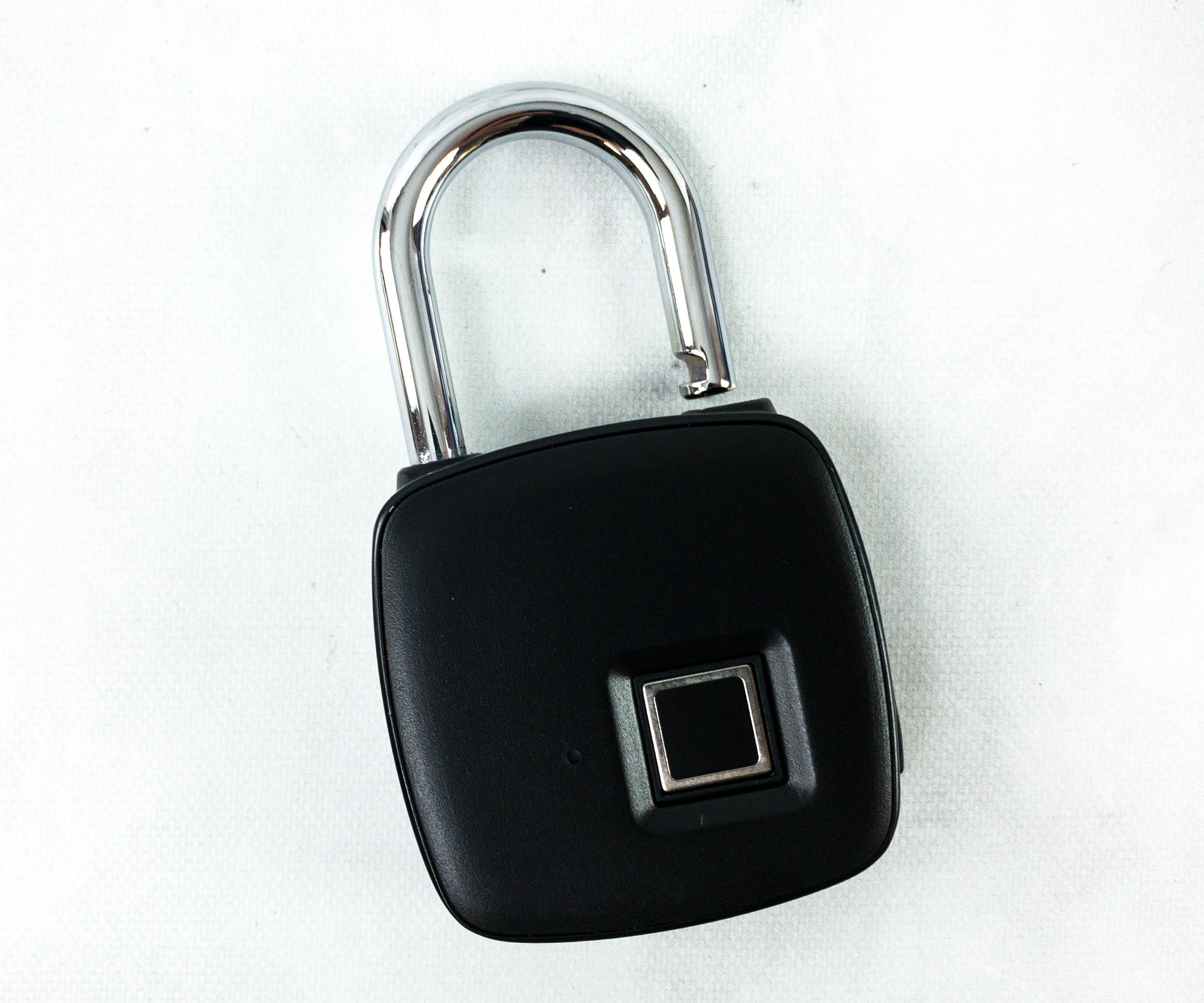 This lock uses fingerprint technology through its scanner.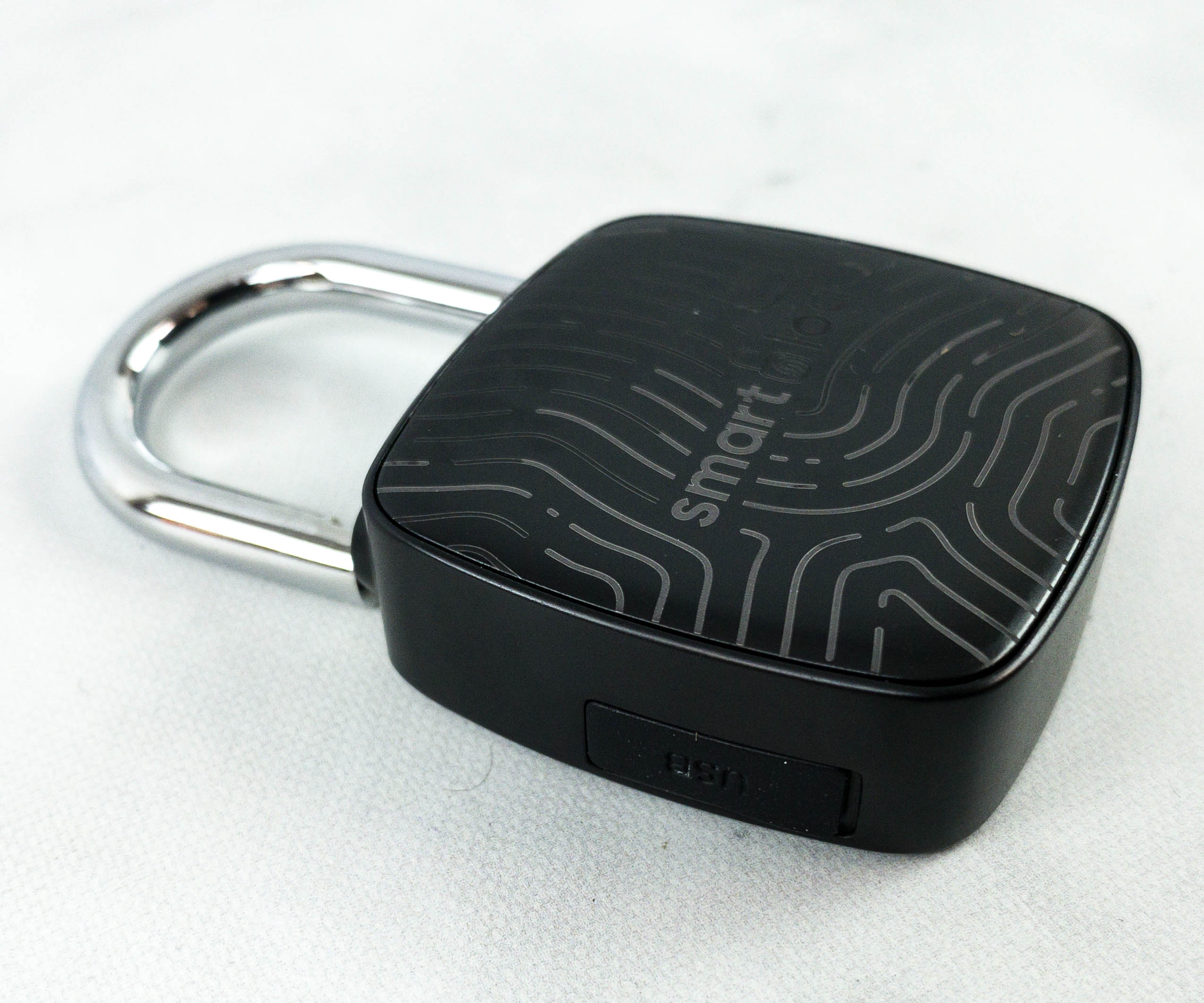 Look at that unique detail in front, which resembles a fingerprint. It doesn't just look sleek and stylish, it's water-resistant as well.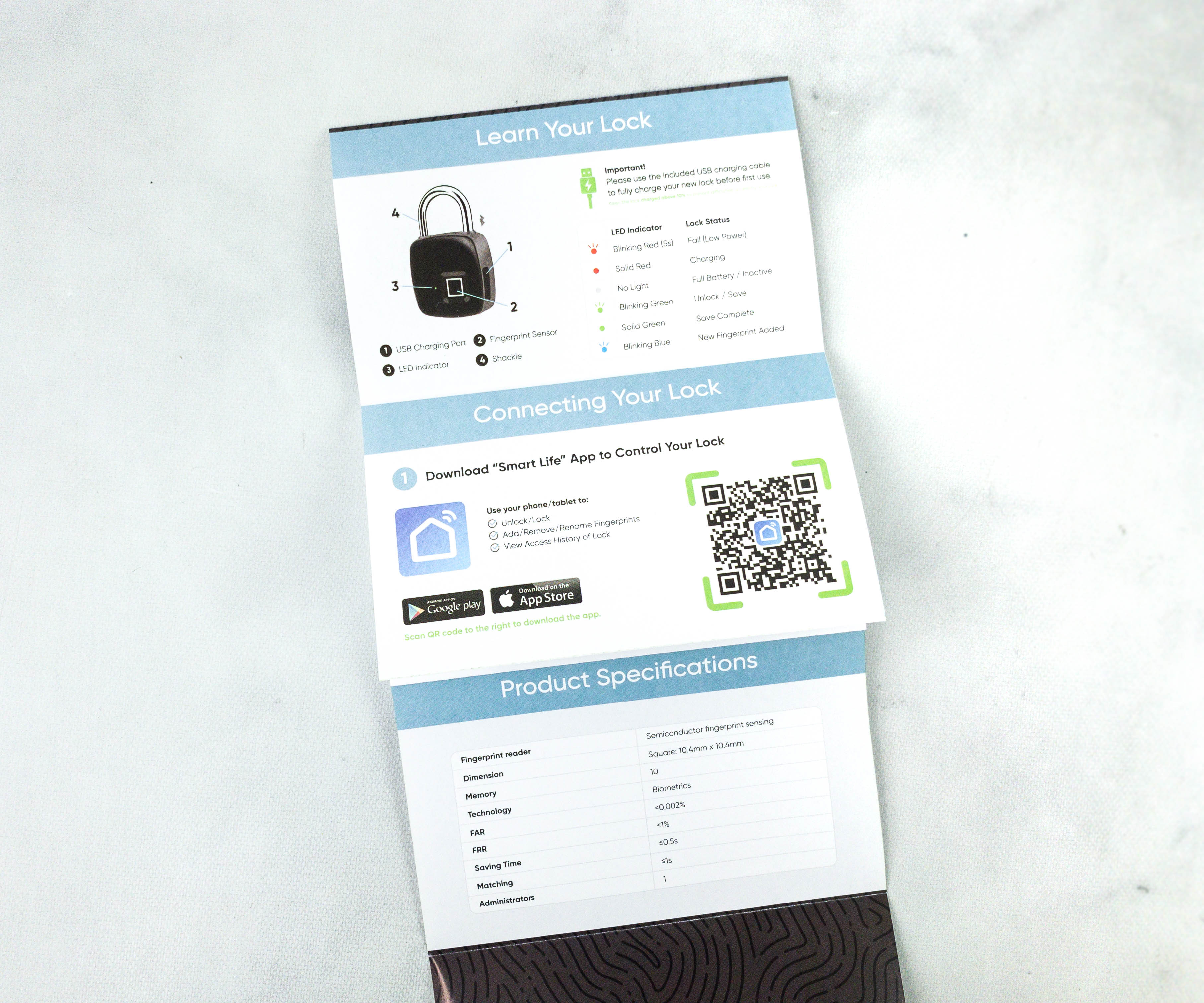 The smart lock also comes with a brochure. It has a QR code for easy download of the Smart Life app, which is needed to maximize the use of this lock.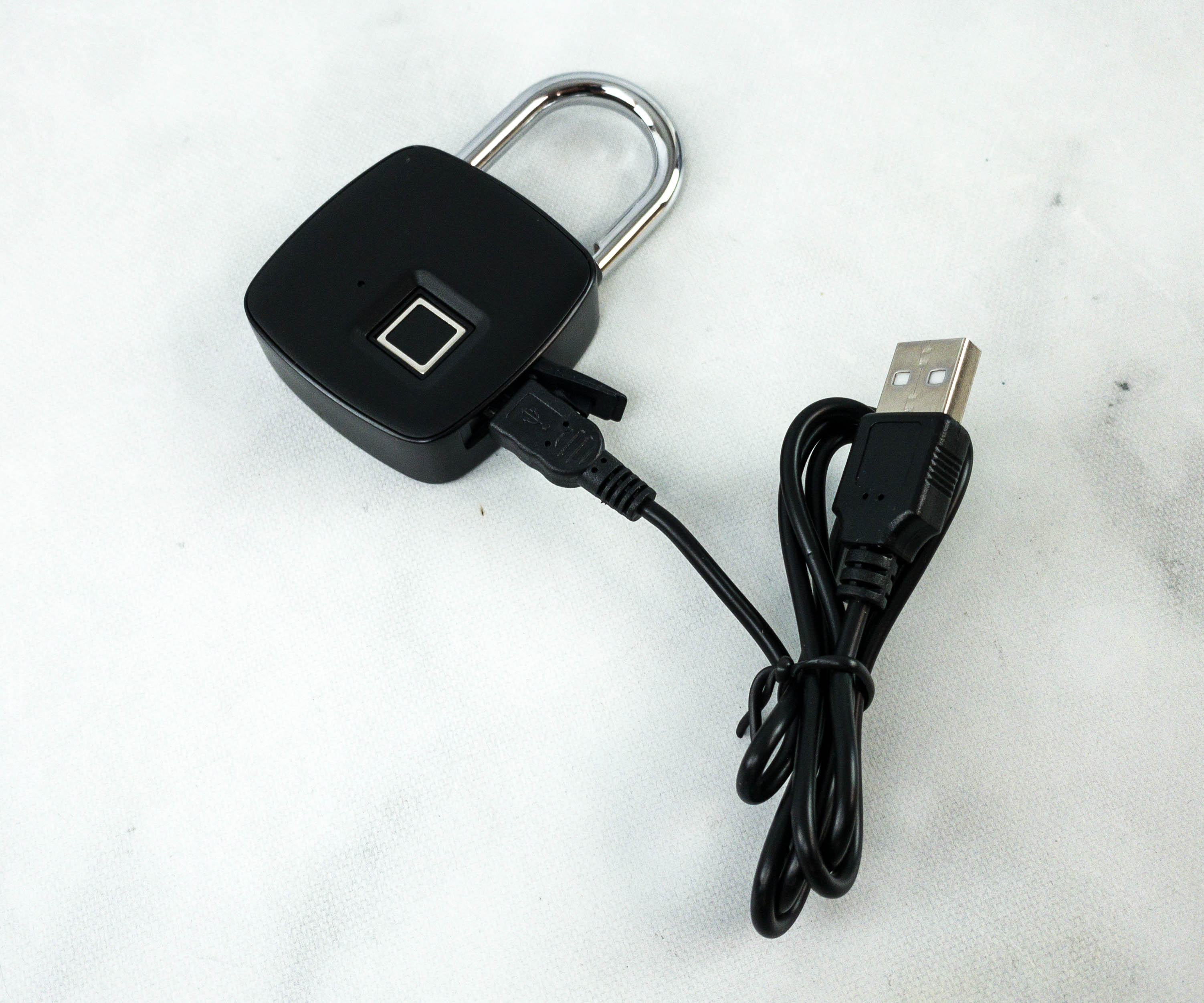 It has a standby battery life of up to 4 months and it also comes with a USB cord for charging.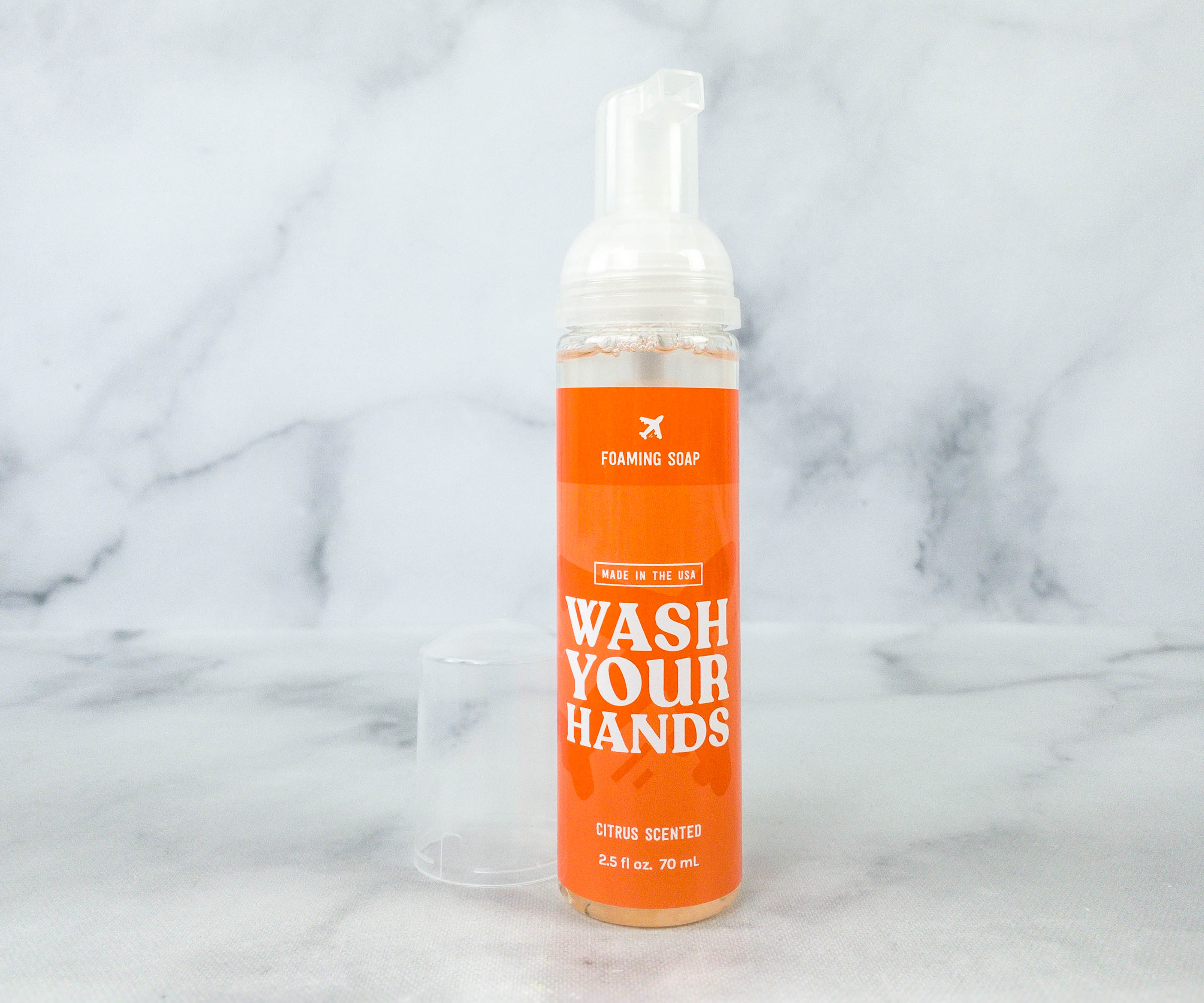 Trip Wipes Foaming Hand Wash ($7.99) It's important to keep our hands clean all the time, so they included a foaming hand wash in this box. It comes in a travel-friendly container so I can easily bring it anywhere. Another thing I like about this hand wash is its citrus scent!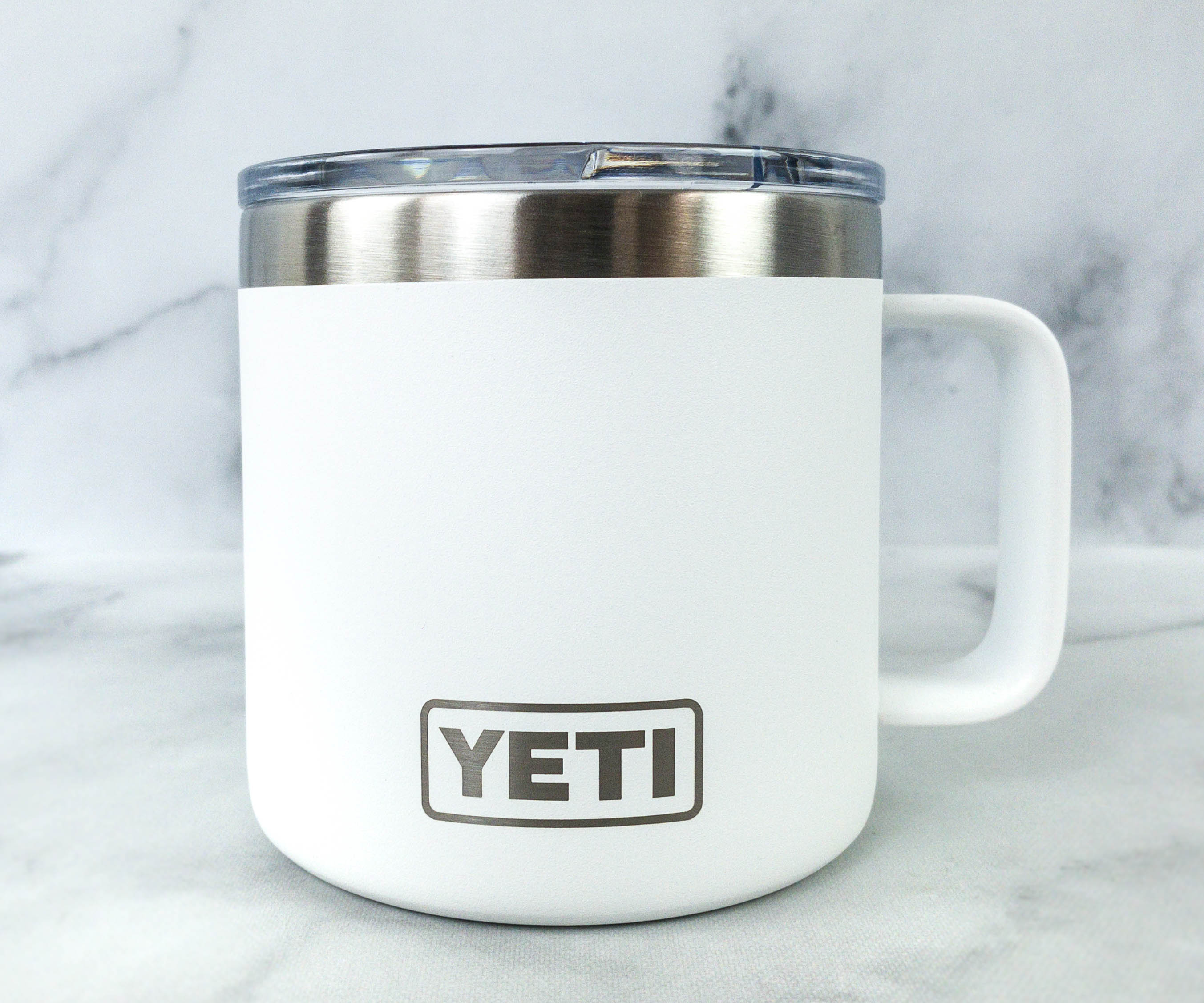 Yeti Rambler Mug ($24.99) This mug has double-wall vacuum insulation that keeps the temperature of whatever it is inside, so whatever's hot will stay hot and whatever's cold will stay cold!
The design is so stylish and that you'll forget its a heavy duty mug. It's perfect to use inside the house or even on outdoor trips. It's made of kitchen-grade stainless steel, so I don't have to worry about punctures and rust.
It's wide opening perfectly fits a 30 oz. standard Rambler lid. Everything is also dishwasher safe!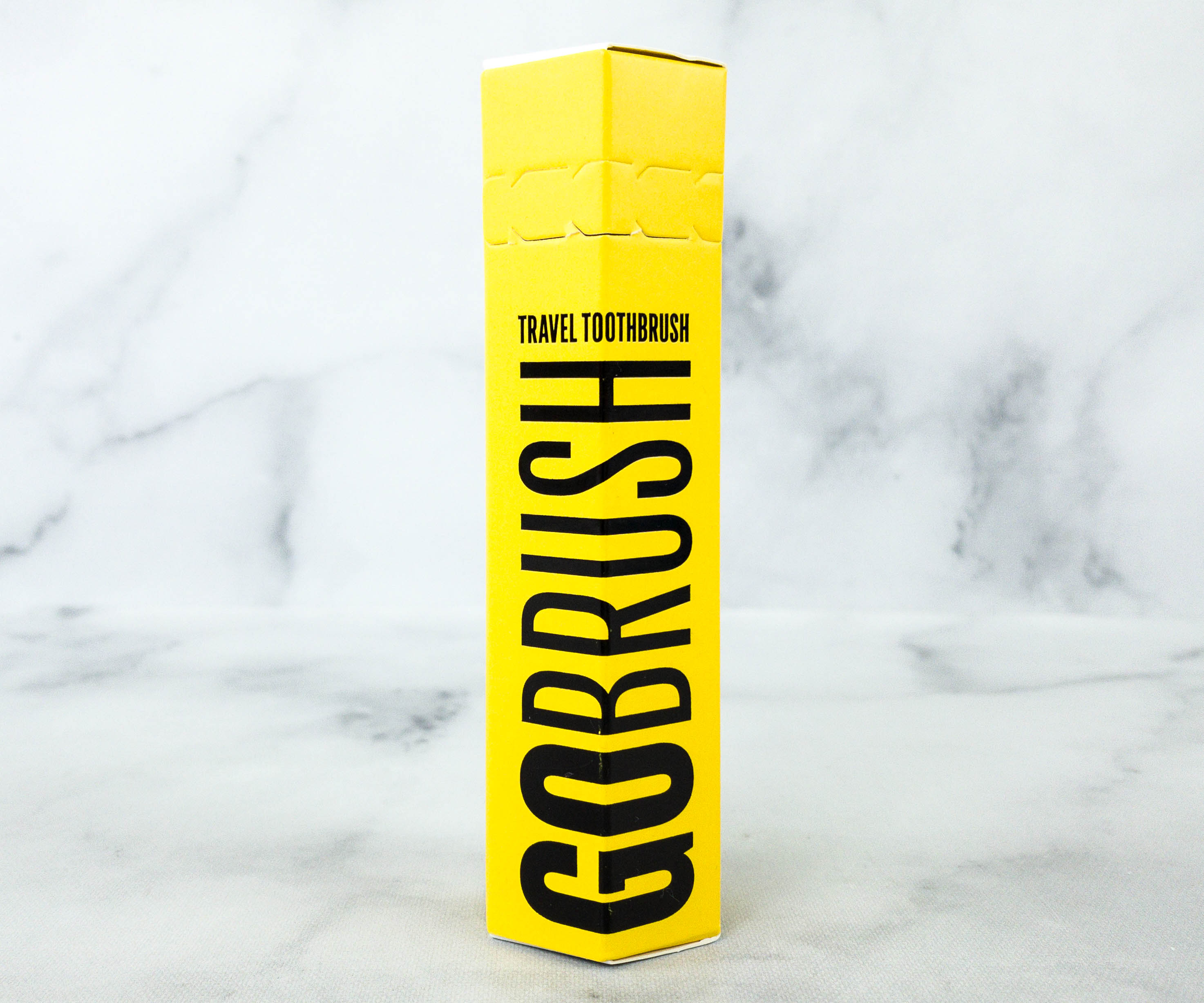 GoBrush Travel Toothbrush. Specially designed for travel use, this toothbrush is reusable and eco-friendly.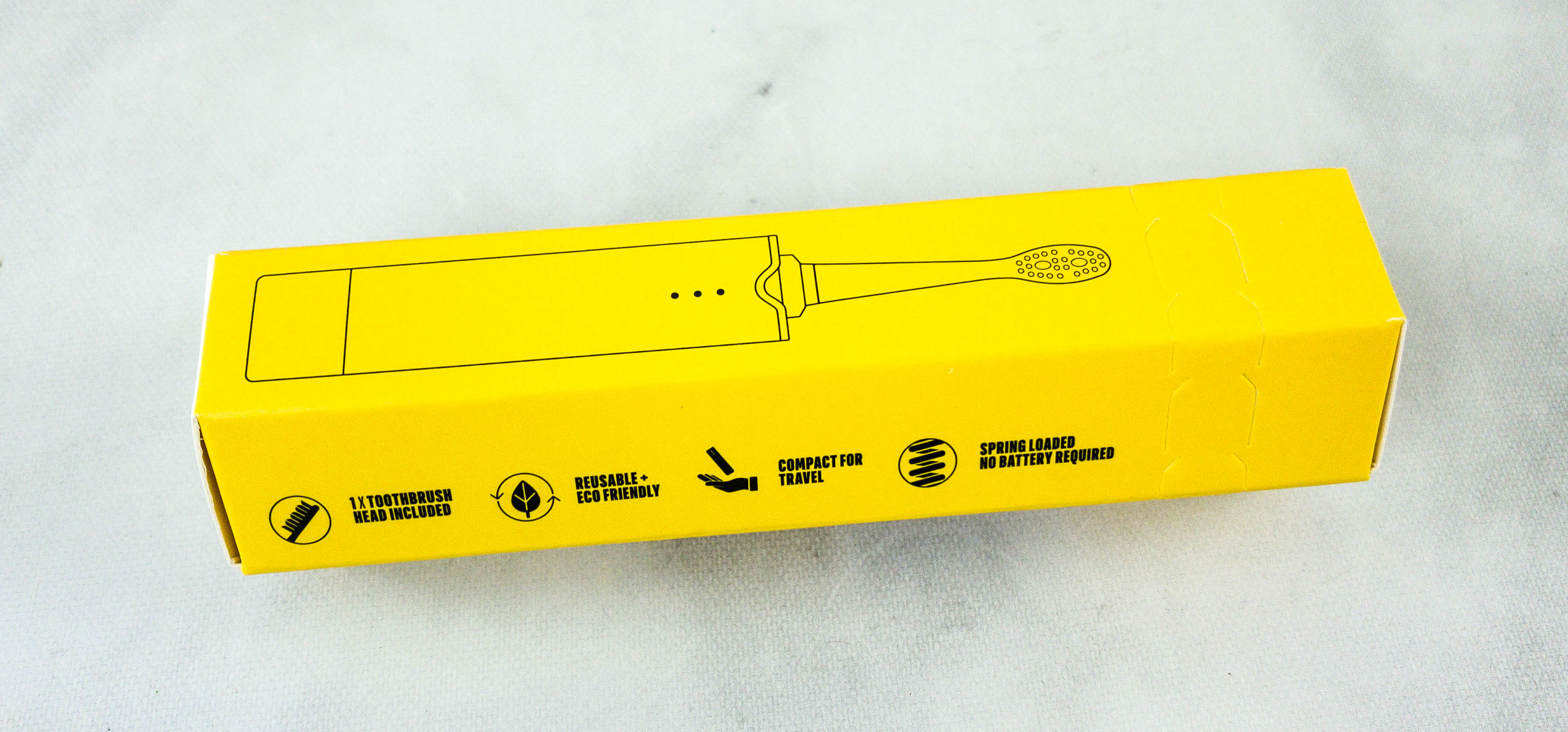 It comes in a bright yellow box.
The design is sophisticated. I just love how compact this is when not in use!
It does look like an electric toothbrush, but it's not. To use, you just have to open the silicone lid and twist the bottom to release the lock. Then, put your favorite toothpaste!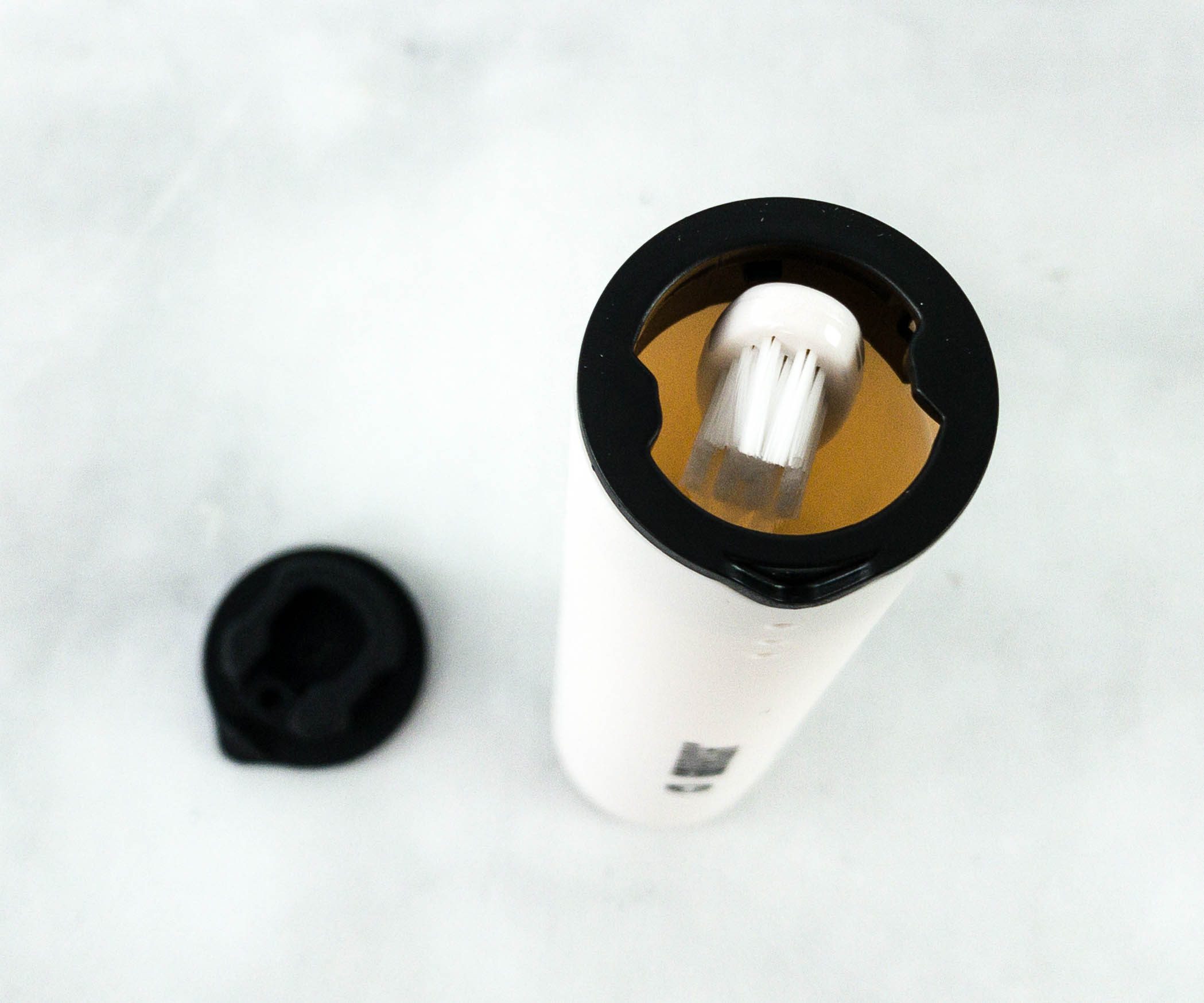 The tube's size and silicone body provide a perfect grip when using the toothbrush. It's spring-loaded so the head easily pops in and out. Its tube also makes perfect storage because of its ventilation, keeping the brush dry and germ-free.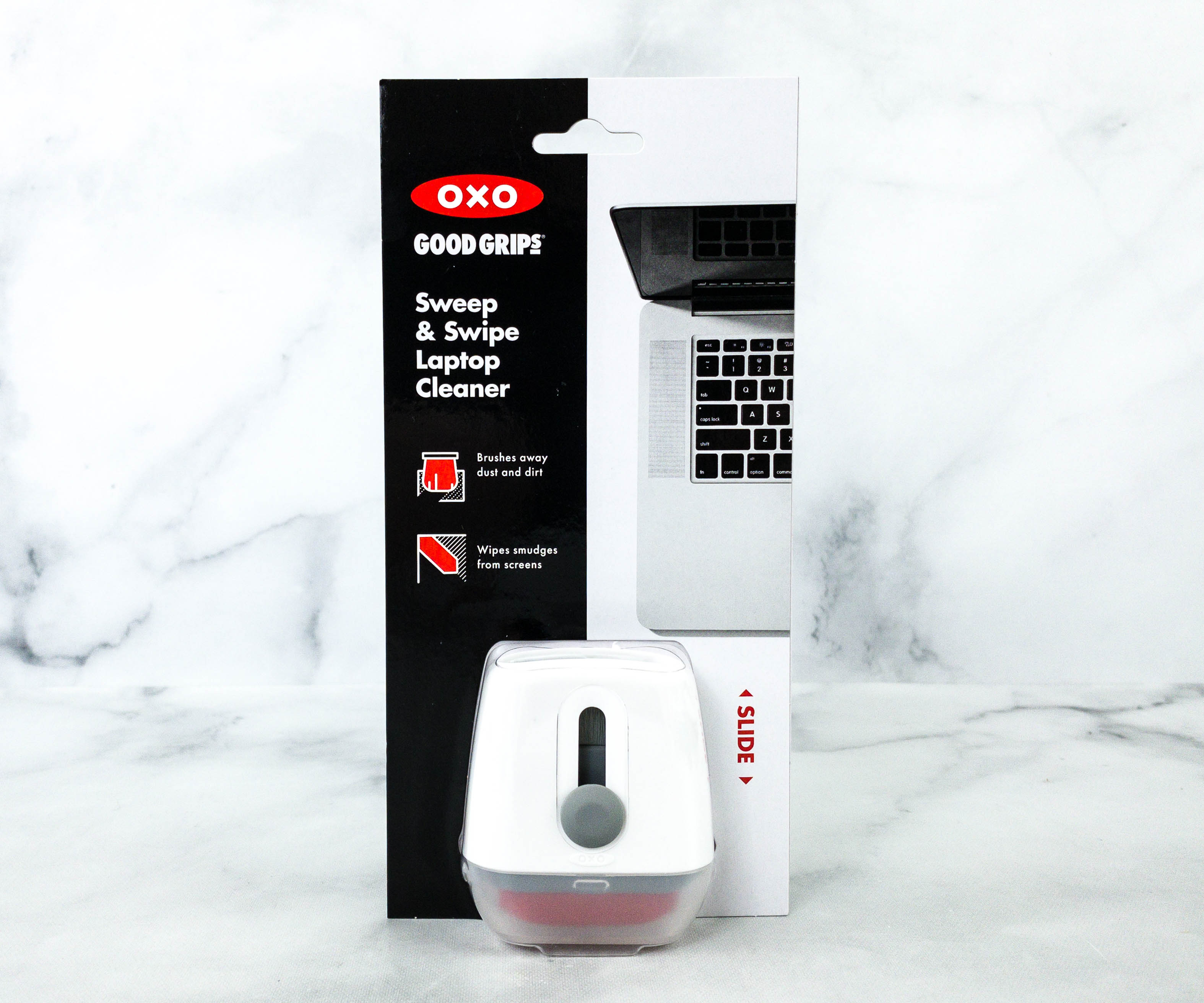 OXO Good Grips Sweep & Swipe Laptop Cleaner ($9.99) It's a double-sided tool for cleaning laptops and other devices.
The back of its packaging shows what this product is capable of and how to use it.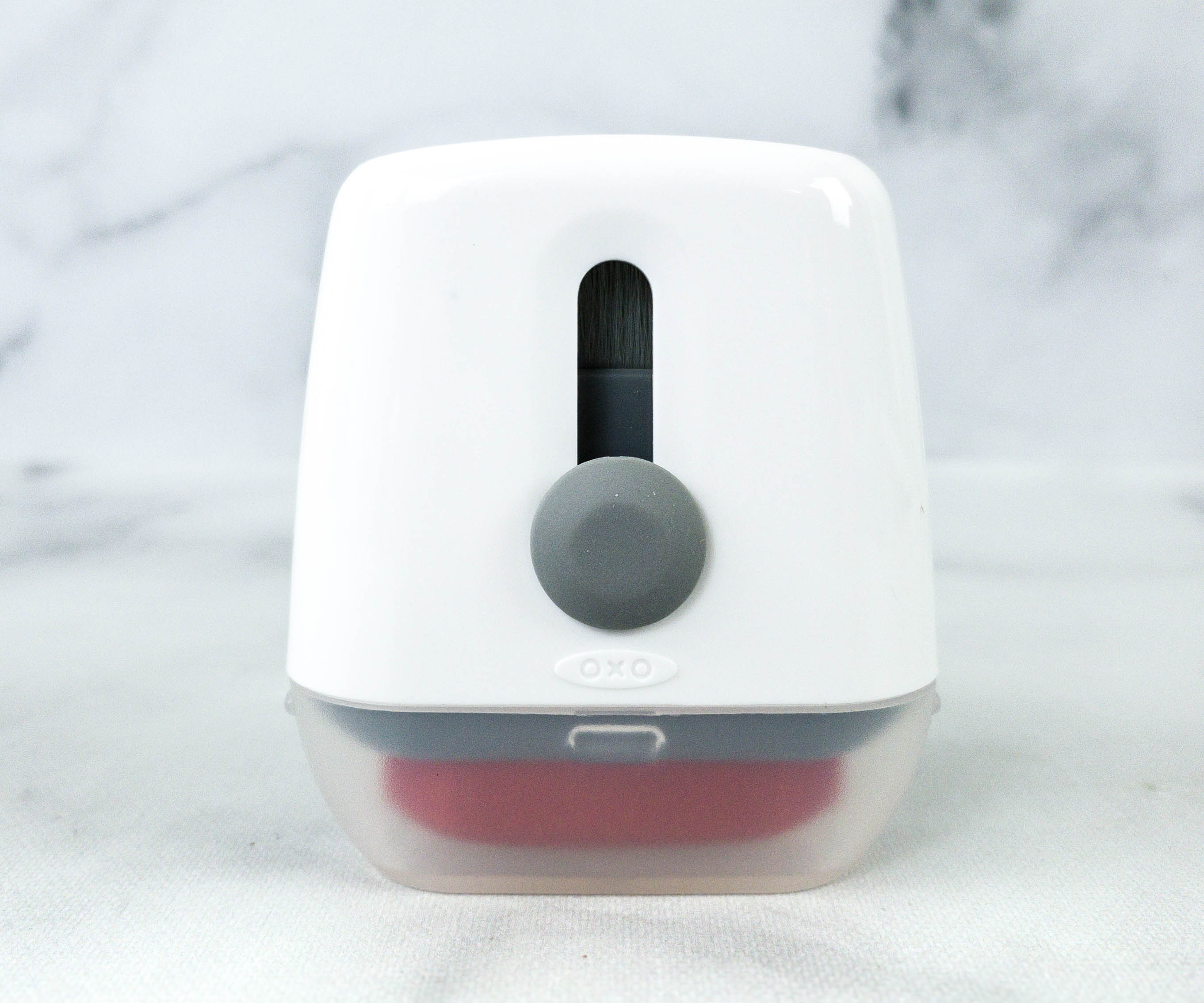 The brush is retractable and there's a cover for the other end, so it's easy to store. It's lightweight as well.
One side features a brush that easily sweeps off dust and crumbs on the keyboard, while the microfiber pad keeps the screen clean.
OXO Good Grips Punctual Egg Timer With Piercer ($17.50) Cooking the perfect eggs requires perfect timing. This kitchen tool is made exactly for that purpose, it's a timer that tells you exactly when to stop boiling the eggs to achieve the doneness you prefer.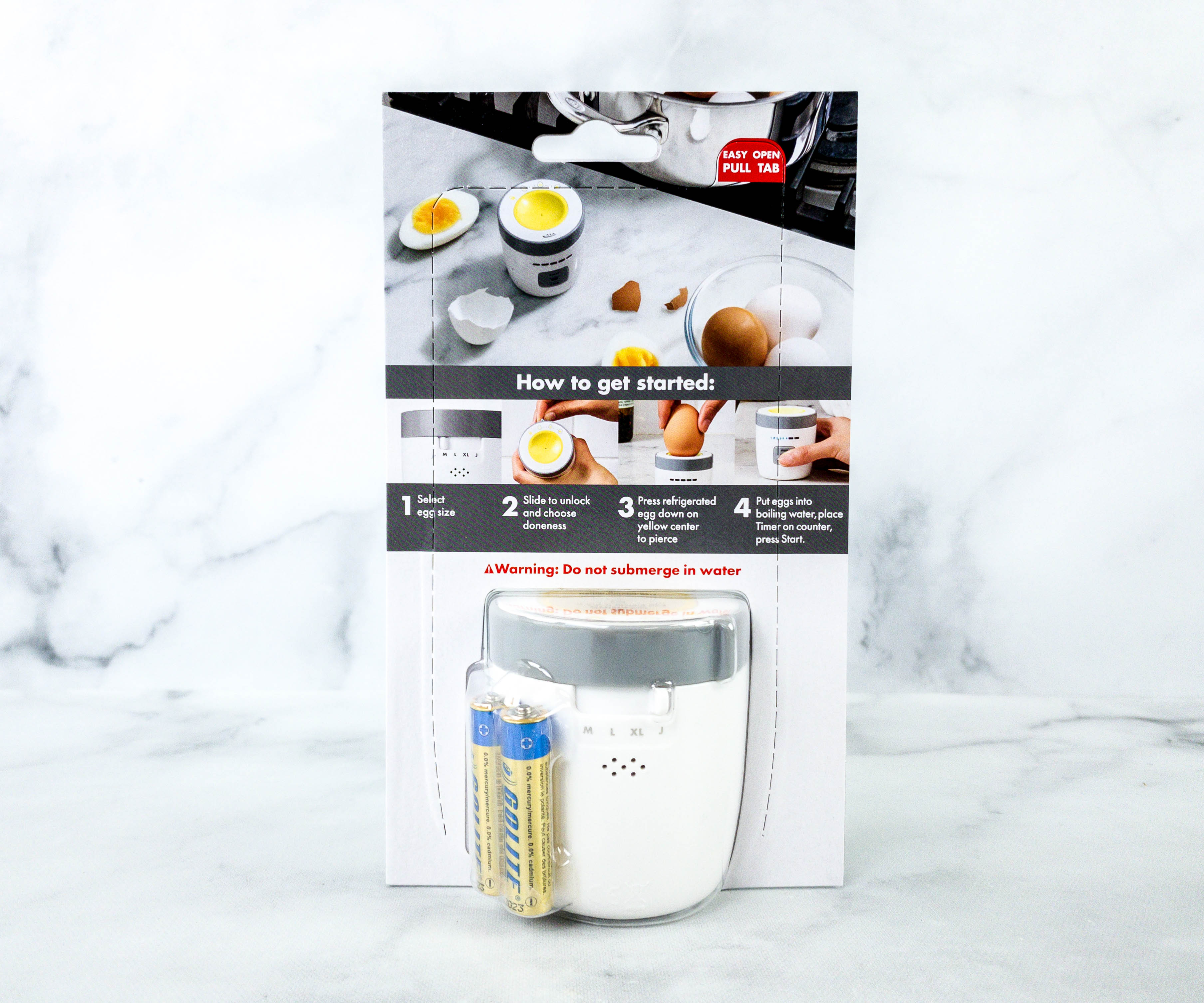 The packaging shows how easy it is to use this egg timer. First, select the egg size, slide and choose doneness, press egg to pierce, and then put eggs into boiling water and press start on the timer.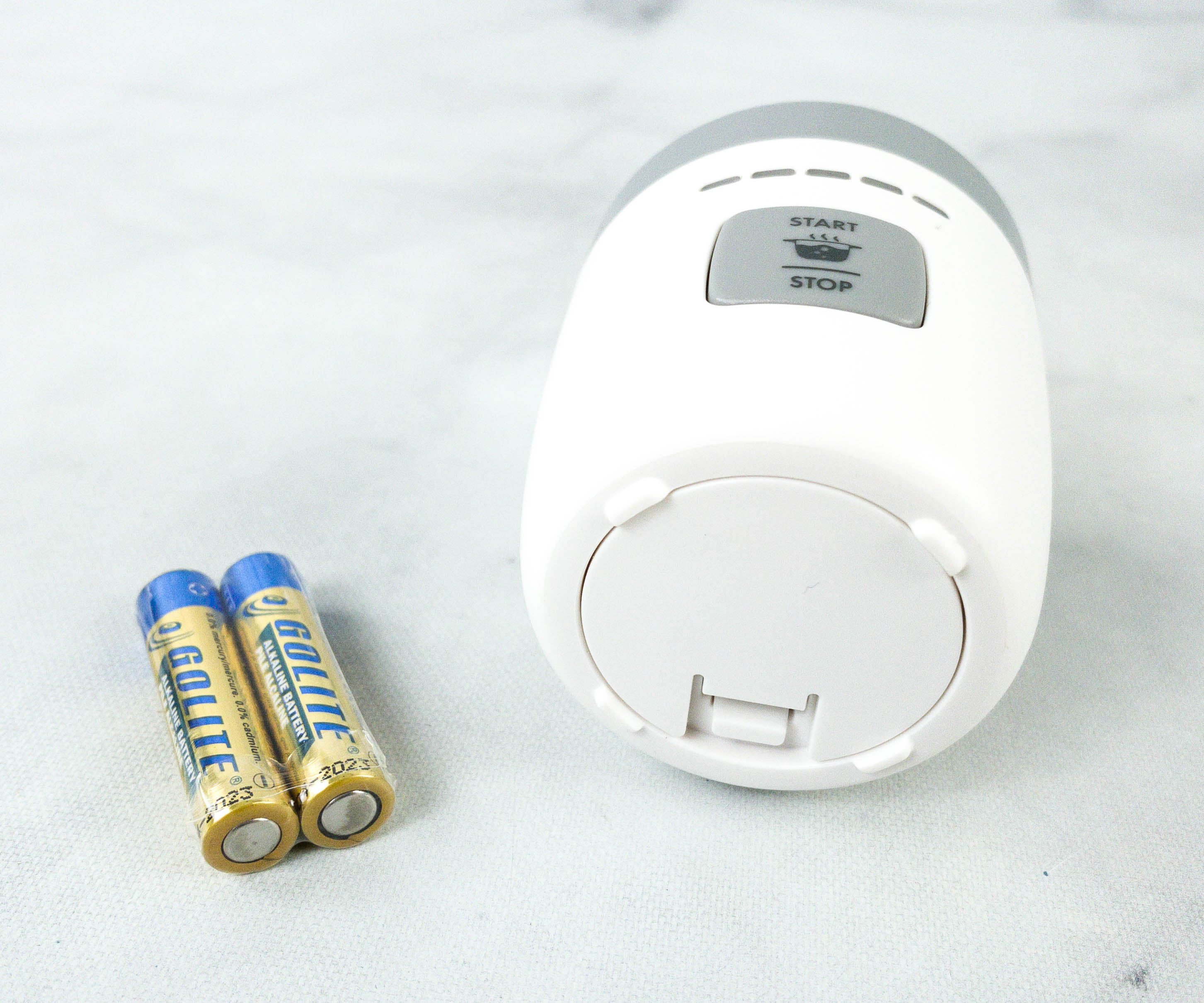 It uses 2 AAA batteries. This product is not to be submerged in water and to be used for countertop only.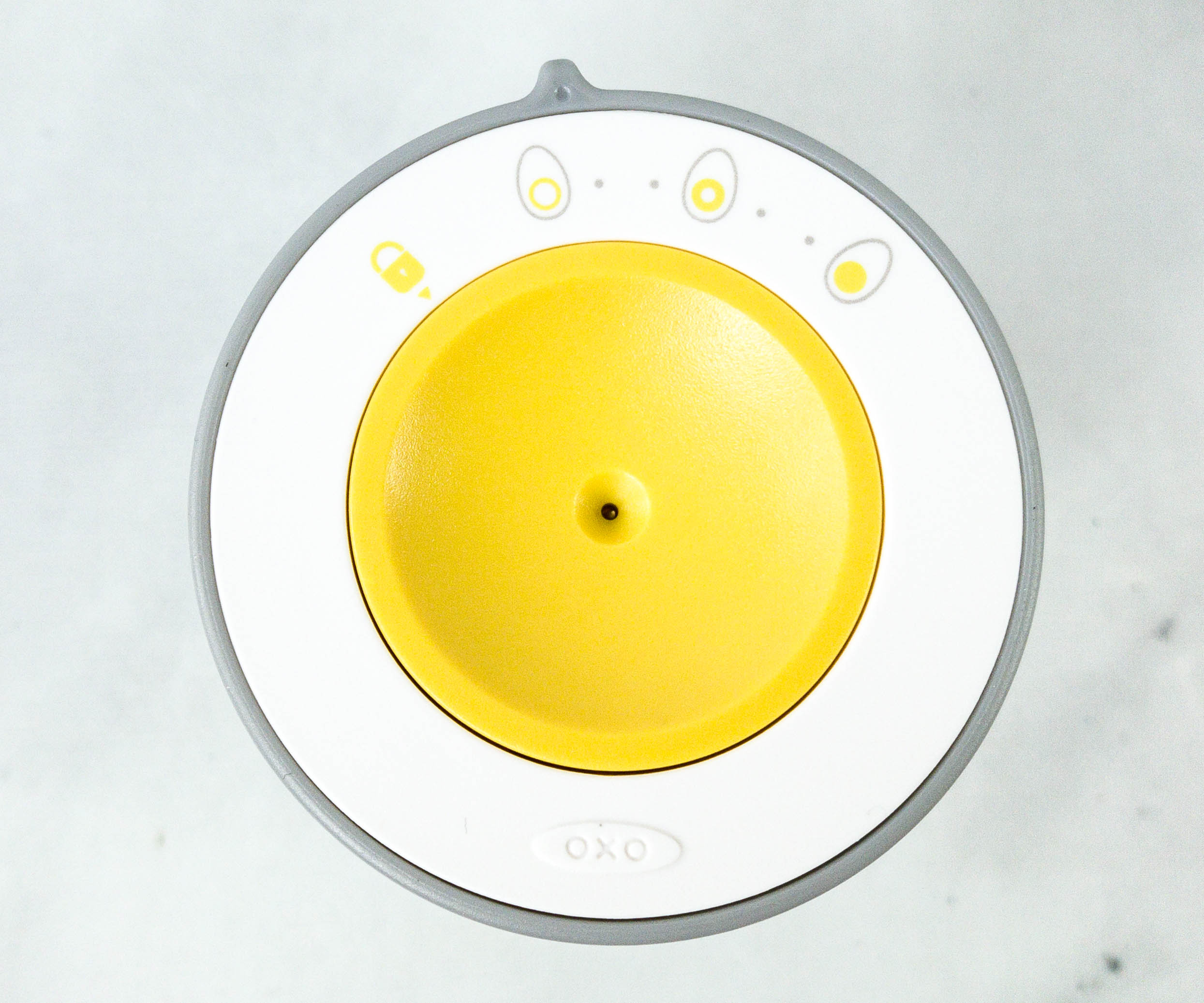 I like its convenient settings. There are also seven doneness levels to choose from!
Another thing I like about this egg timer is its built-on piercer that prevents cracking when boiling the eggs, which also makes peeling easier. It should be used on the wide end of the egg and it locks away when not in use.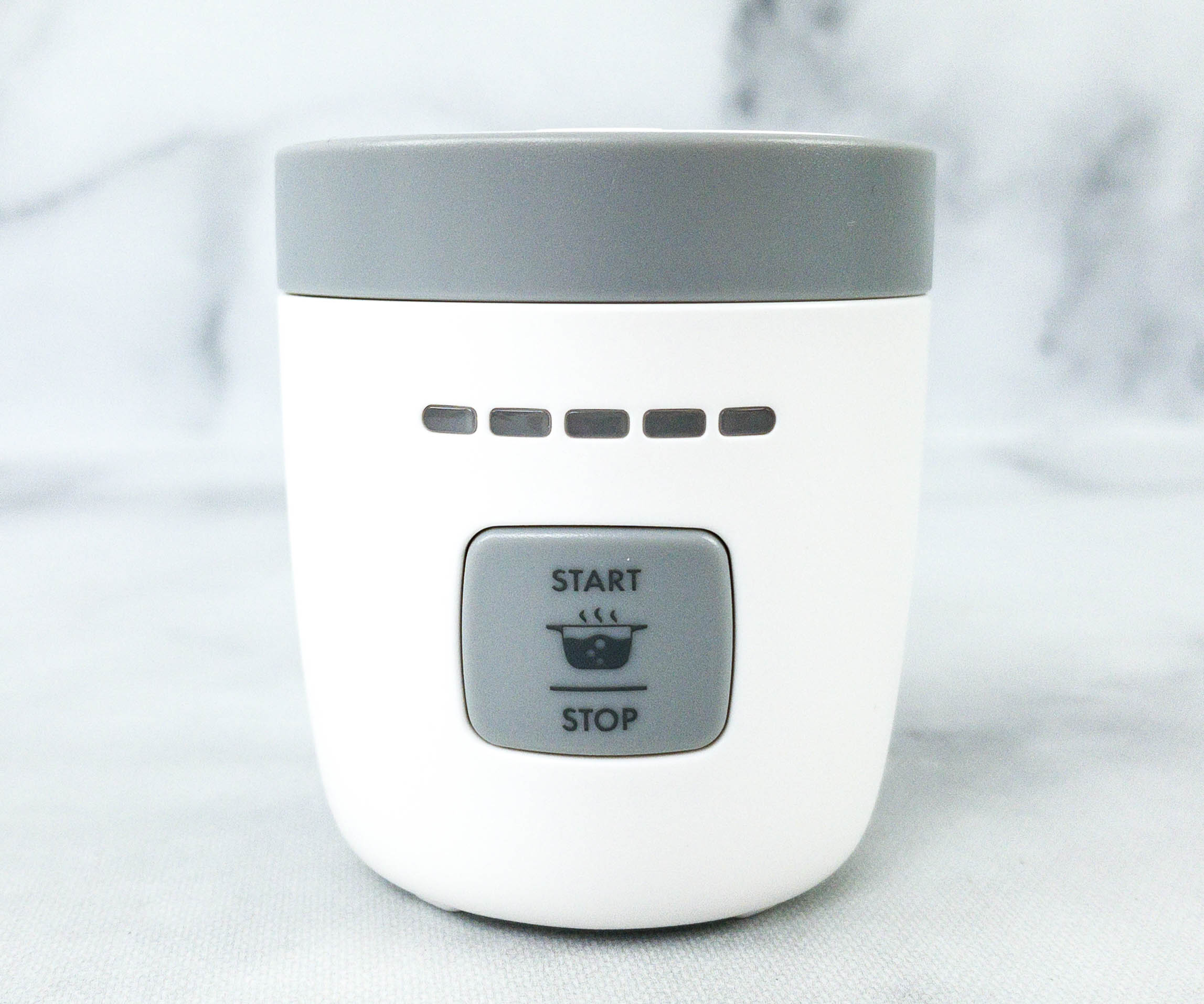 The progress bar has blinking lights and there's also a beeping sound that lets you know when it's time to remove the eggs from the pan or pot where you're boiling it. It's really handy and convenient! No more overcooking of eggs!
It's another great box from Breo, packed with lifestyle essentials and some items which can be used outdoors. My favorites are the egg timer and smart lock because those two are the most useful for me! The egg timer makes it easier for me to achieve perfectly cooked eggs, while the smart lock is a lifesaver because I no longer how to worry about accidentally losing my keys. I also like the travel toothbrush! When it comes to sending useful lifestyle goods, this seasonal subscription never fails. Not just the box contents are impressive but the overall value as well. This box was super popular and sold out really quickly. If you want to gift Breo for the holidays, we recommend subscribing ASAP!
What did you think of Breo Box?