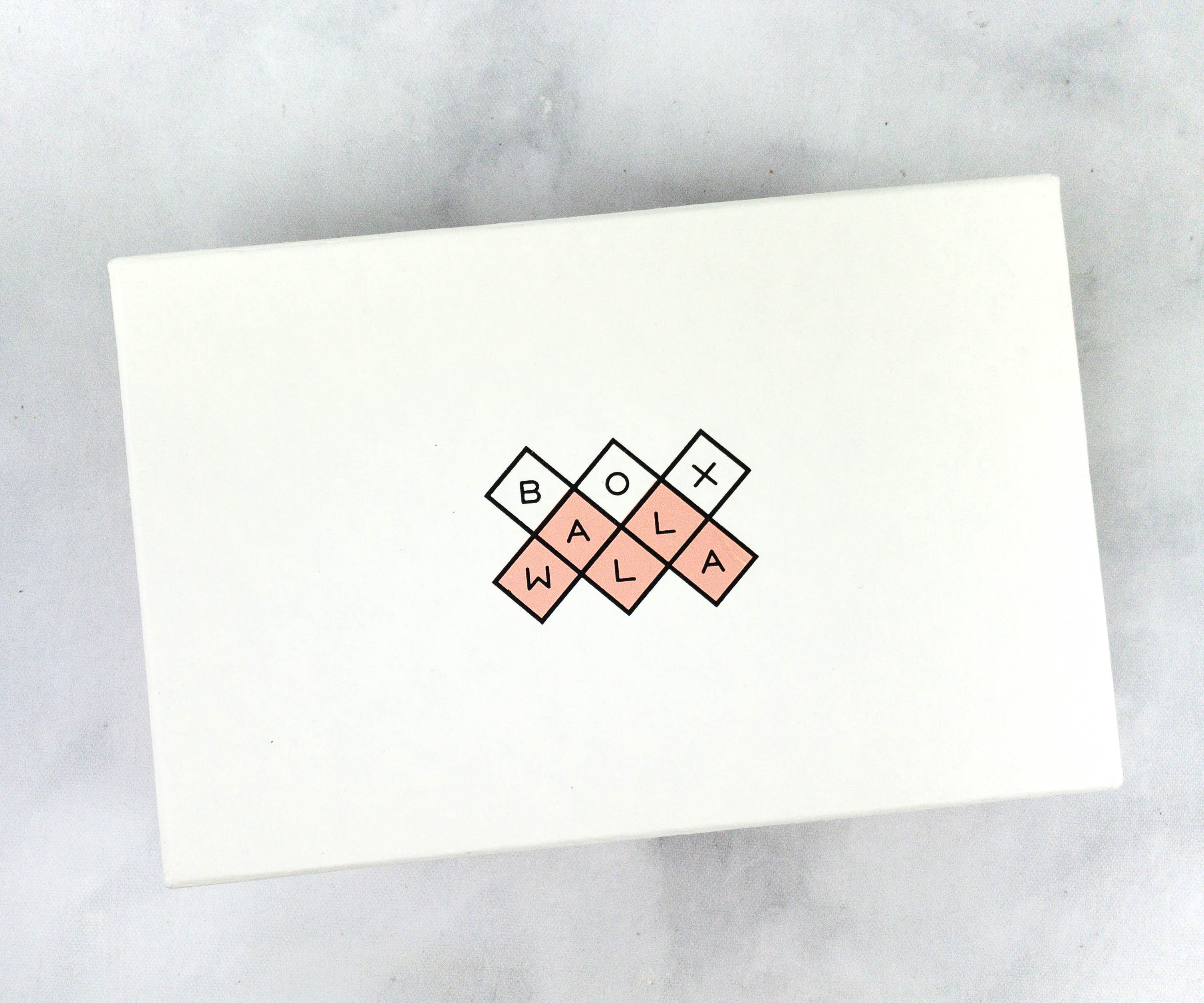 Boxwalla is a subscription box company that offers three themes – natural beauty, international film, or books! With Boxwalla, you'll be able to discover great artisans and artists from across the globe.
This is the review of the Boxwalla Limited Edition "Fine Cosmetics" Beauty Box. This box is $64.95 + shipping, and includes 2 full size products worth $165!
NOTE: This is a one-time box and will not start a subscription.
I love the minimalist aesthetic of this box!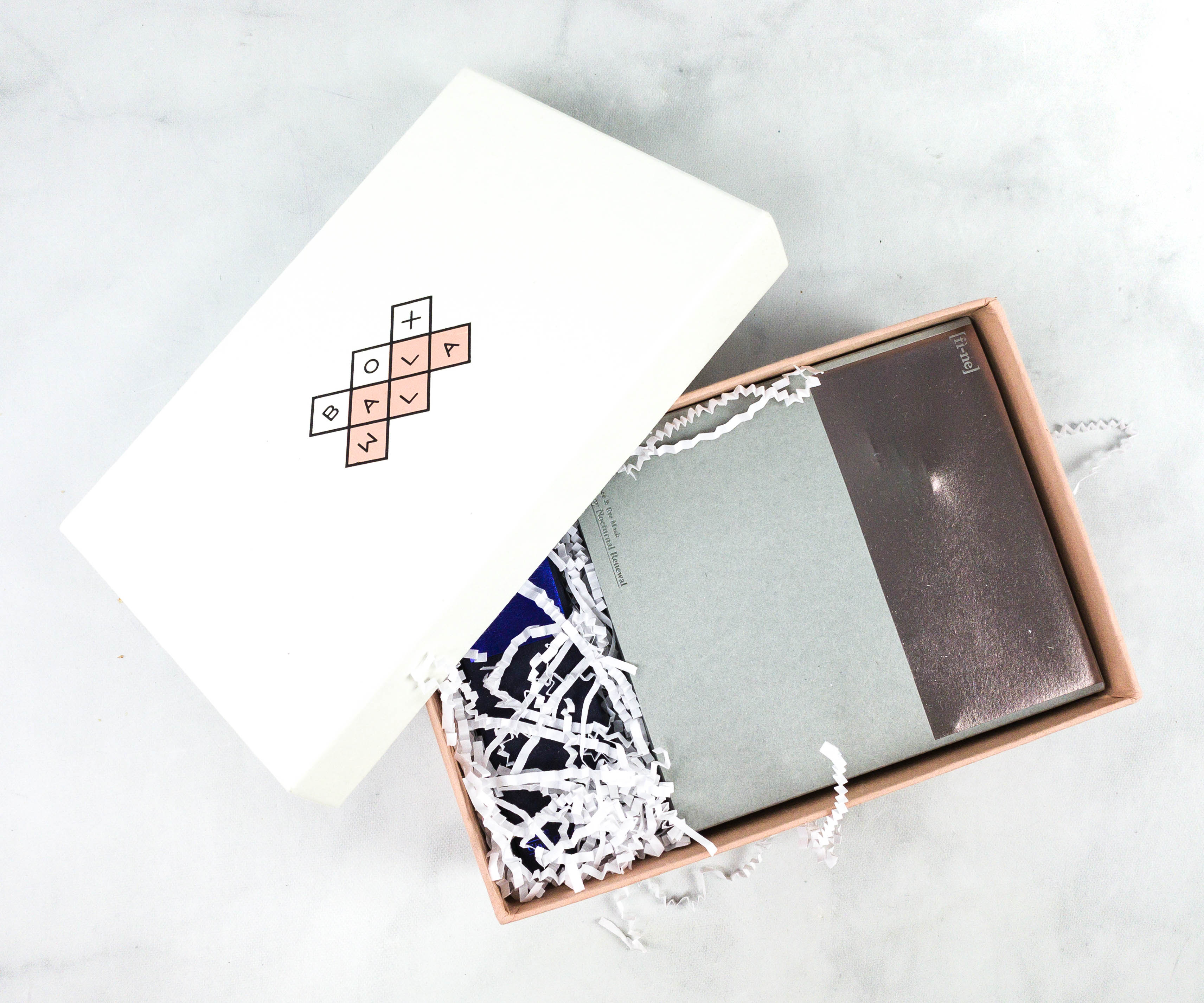 This limited edition box features items from Fine Cosmetics.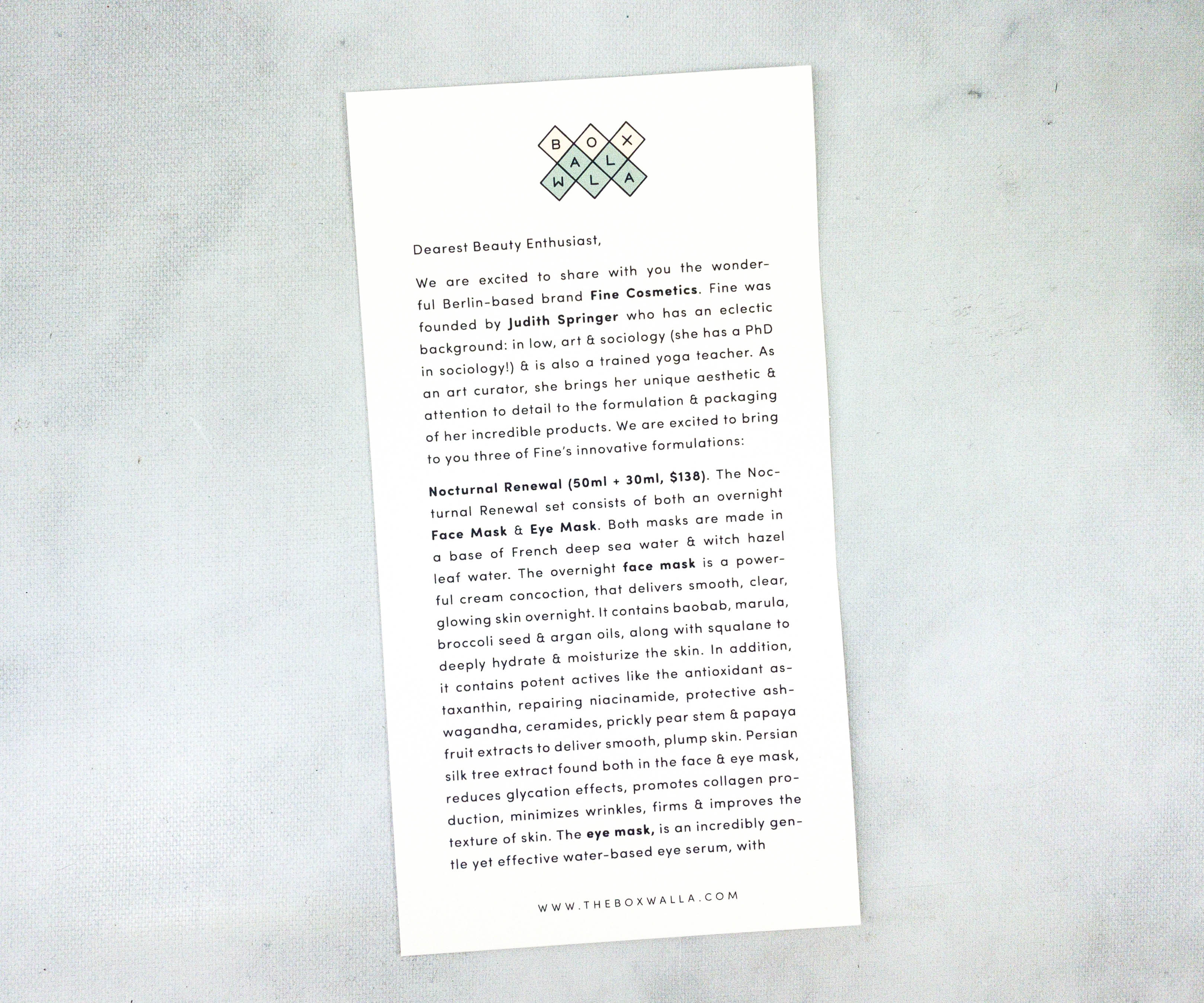 The information card is a letter from "The Drunken Boxwallas" detailing each of the products.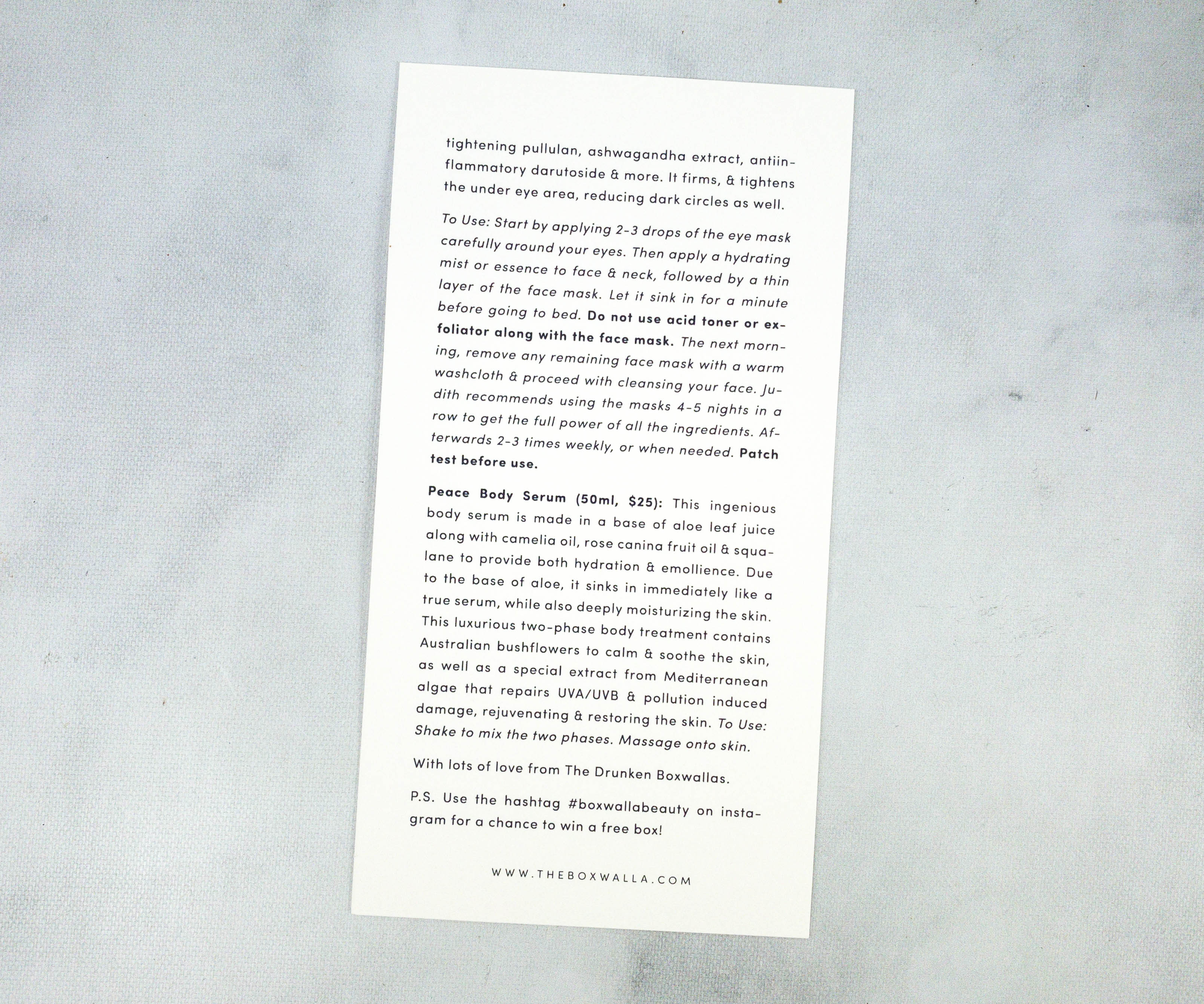 They also remind the subscribers to share their thoughts about the box on Instagram using #boxwallabeauty for a chance to win a free box.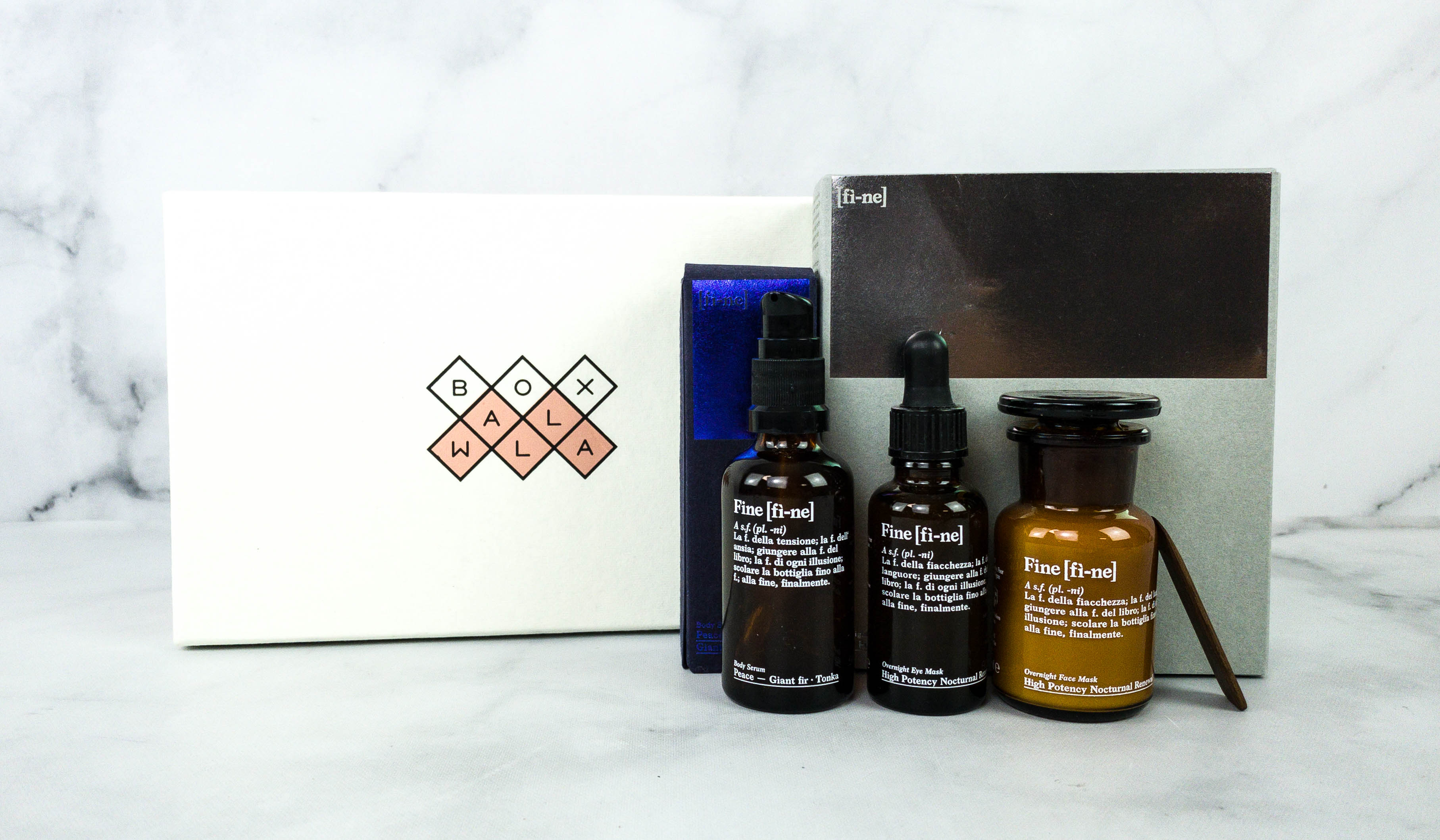 Everything in my box!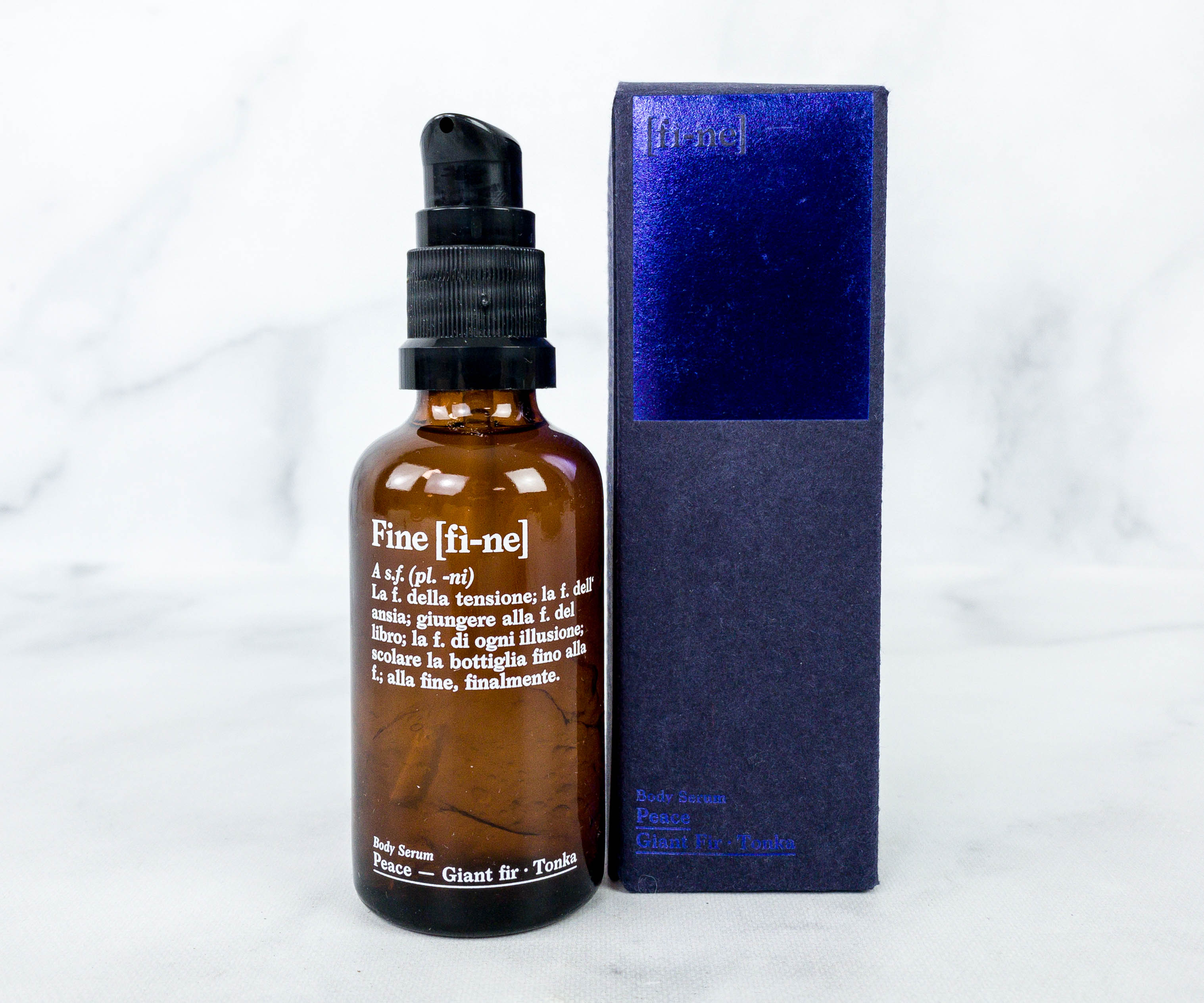 Fine Cosmetics Peace Body Serum ($11.50) Formulated with a blend of nourishing oils and moisturizing hyaluronic acid, this serum makes for a luxurious treat for the skin. The infusion of essential oils has calming and soothing effects to help you relax!
The formula also contains ingredients that not only keeps the skin hydrated but also helps with UVA/UVB and pollution-induced damages. It restores and rejuvenates the skin while keeping it safe from natural stressors! You can apply this before bed as part of your nighttime skincare routine. Just make sure to shake it well so the two phases mix and massage it on your skin.
FINE [fì-ne] Overnight Face & Eye Mask ($137.87) This potent skincare duo includes a face mask and an eye mask, and they are ideally used for a nighttime skincare routine. 
It also included a little applicator which I think is really helpful when using the products.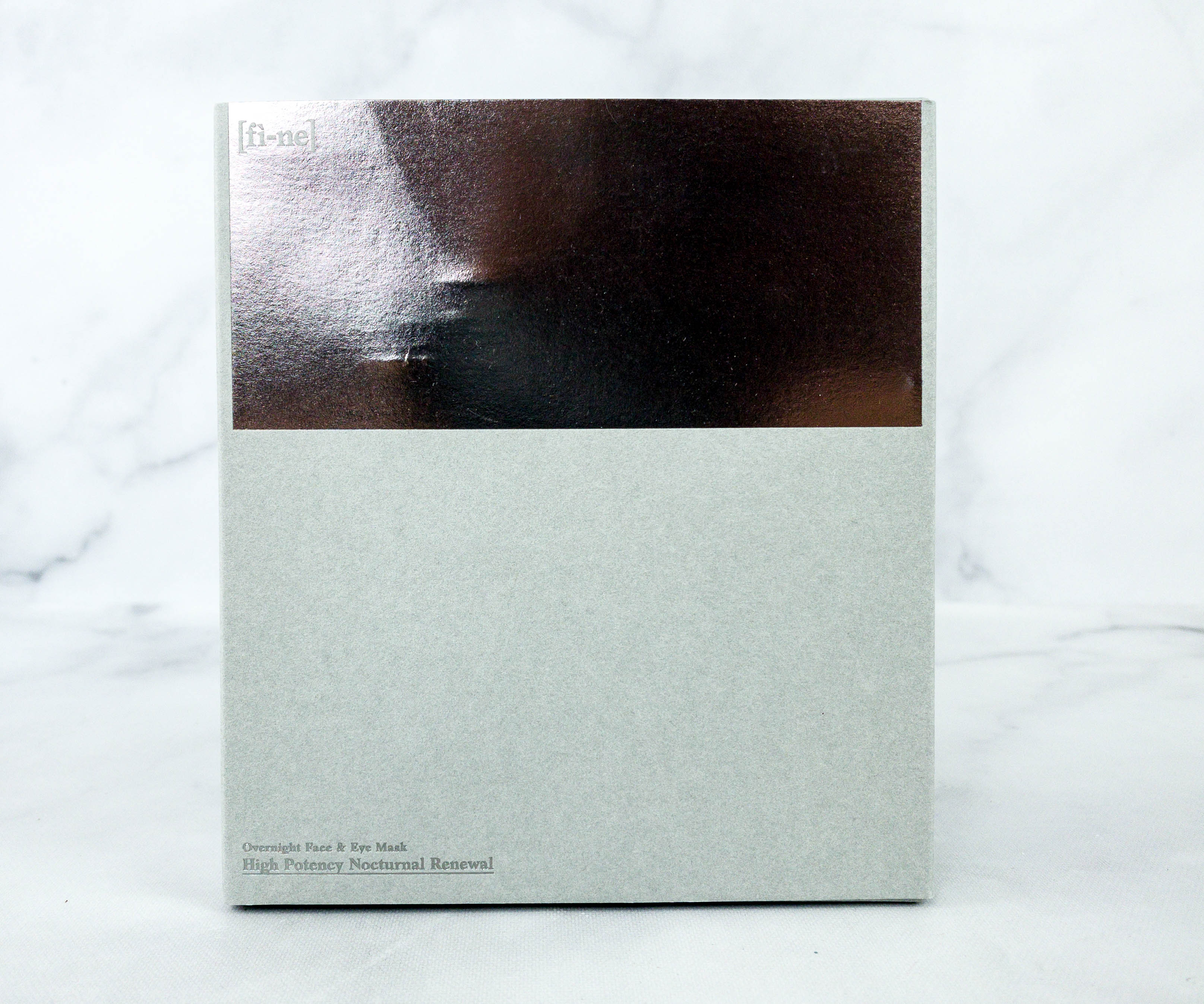 The products came in a set, boxed together in nice minimalist packaging.
Formulated with hyaluronic acid, this eye mask makes sure that the skin is always hydrated. It also boosts collagen production which will eventually help in minimizing the appearance of fine lines and wrinkles. Another key ingredient is Ashwagandha, the Indian ginseng known to protect the skin from the harming effects of blue light.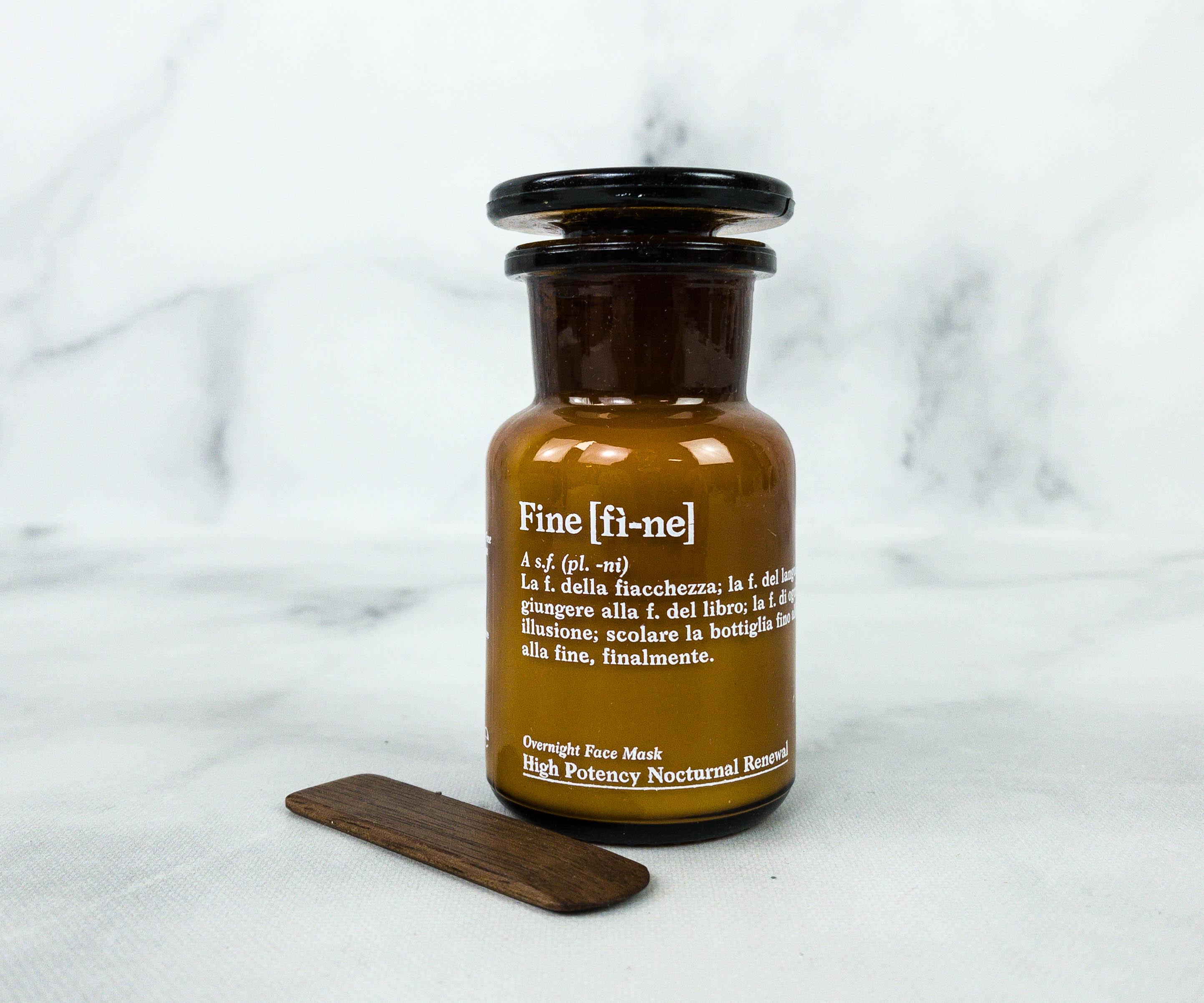 Meanwhile, this face mask helps smoothen the skin, with natural ingredients such as broccoli seeds and argan oil that help promote cellular renewal. They also put niacinamide to help treat skin problems like dark spots and even wrinkles. The face mask and the eye mask are used together in one routine. First, apply a few drops of eye mask around your eyes. Then, when it dries, apply a thin layer of the face mask. In the morning, you can take off the remains of the mask using a warm damp cloth. This duo is perfect for fans of easy, overnight skin treatments
Boxwalla has always been a treat for people who are minding the ingredients of the products they use because they offer natural products that works wonders on the skin. I'm happy to discover new cruelty-free and non-toxic products in every box, and I also get excited whenever they release limited edition boxes. This limited edition box includes skincare goodies: a serum and a mask duo. My favorite is the serum because it's rich yet lightweight and it helps me combat dryness especially now that it's getting colder. This box also gives great value for money because the retail value is double the amount of the cost of the box, and the products are working for me!
What do you think of the Boxwalla Limited Edition Beauty Box?