BookCase.Club is a monthly book subscription box offering different genres: Children's, Young Adult, Mystery/Thriller, Sci-Fi/Fantasy, Romance, and Historical/New Age/Contemporary Fiction. Each box contains 2 hand-picked books, except for the Children's box which includes 3 books. It costs $9.99 per month, making it one of the most inexpensive book subscriptions out there.
This is the Teenage Dreams Case, which is all about Young Adult novels.
DEAL: Save 50% on your first month! Use coupon code HELLOSUB501M. OR Get 10% off your entire order! Use coupon code HELLOSUB10.
When you sign up, you'll pick the genre.
They encourage subscribers to take a photo of the box and share them online using #BCCUNBOXING.
This month's Teenage Dreams book picks are Stranger Than Fanfiction by Chris Colfer and A Semi-Definitive List of Worst Nightmares!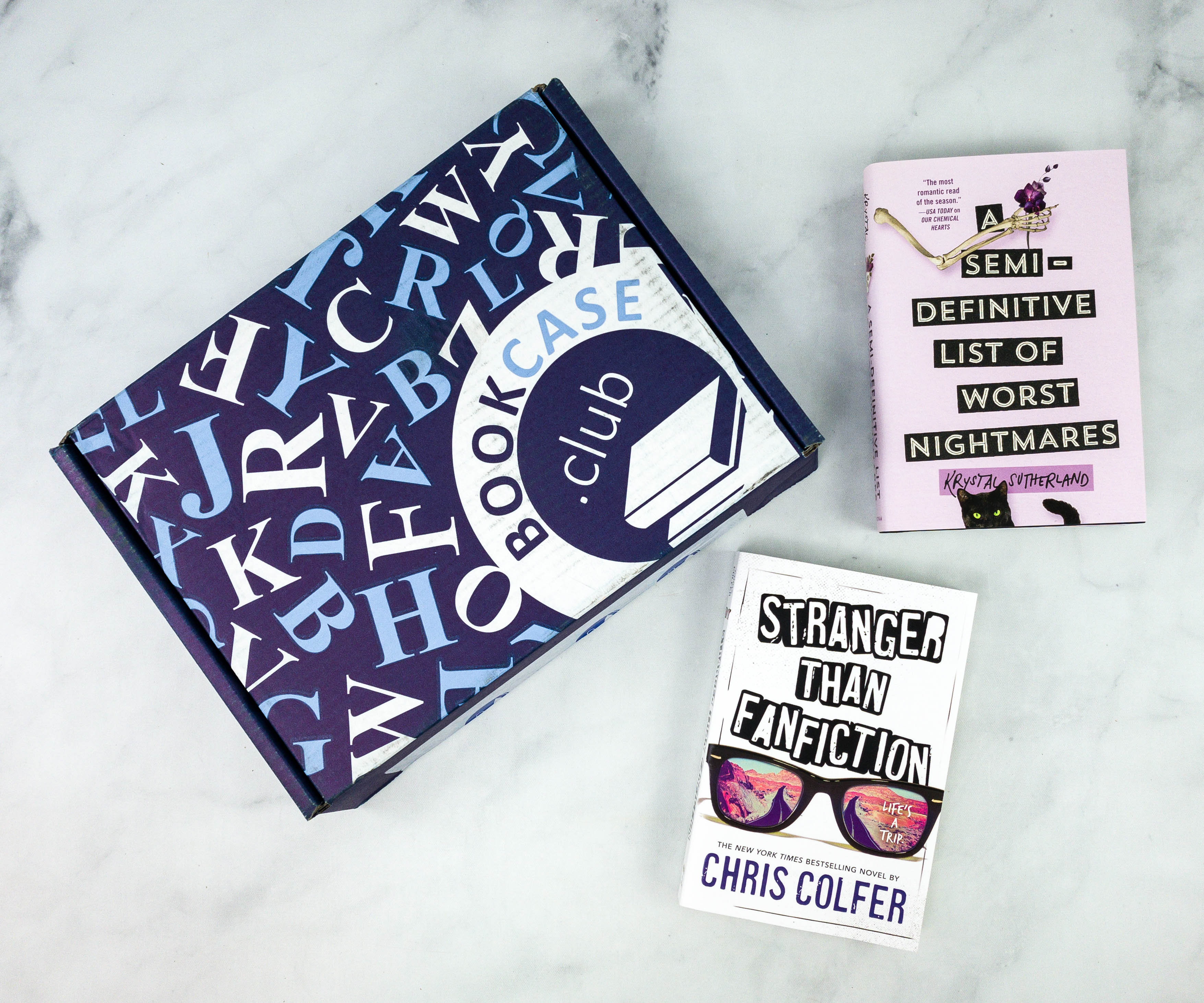 Everything in my box!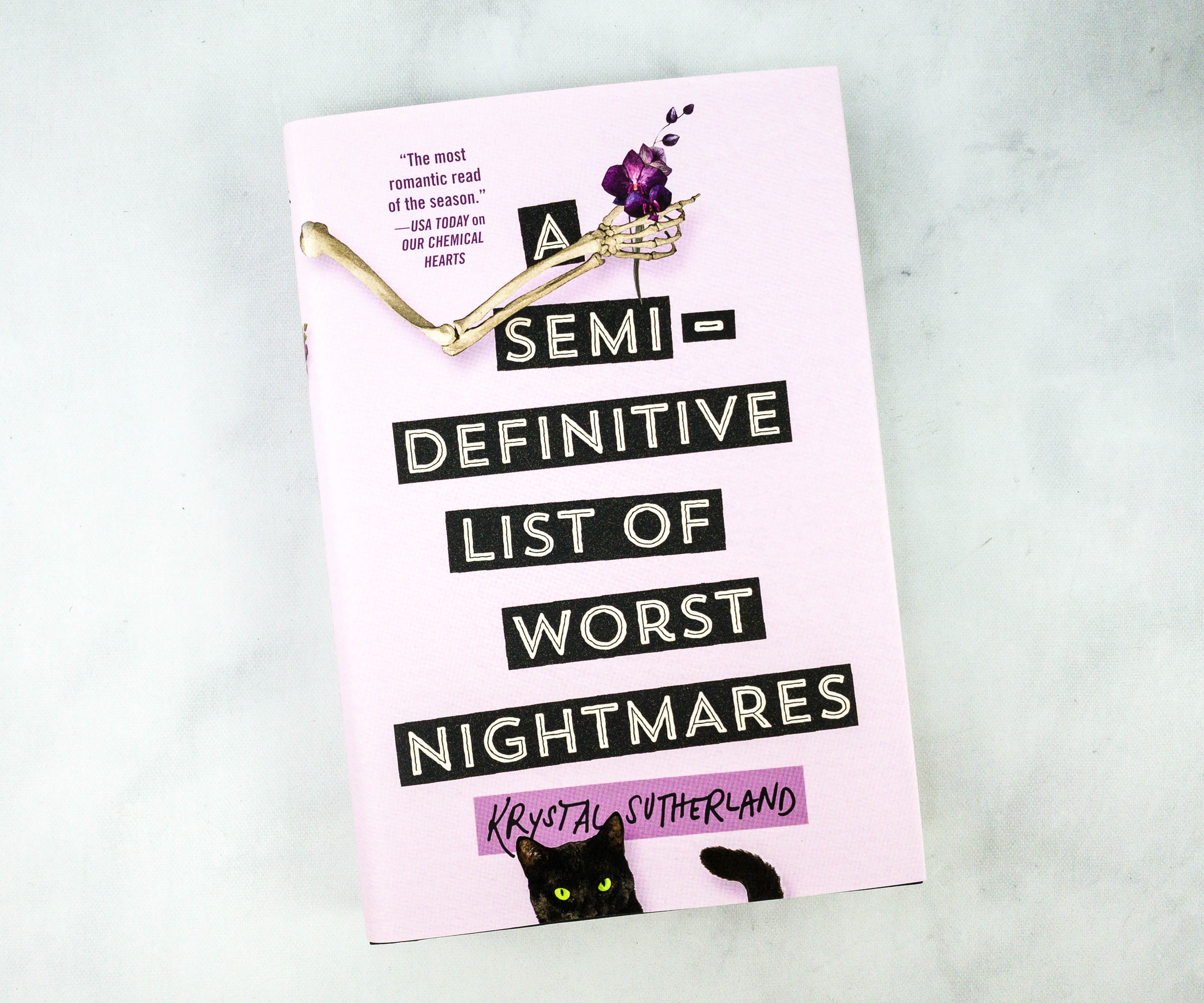 Semi-Definitive List Of Worst Nightmares by Krystal Sutherland ($14.33)
From the author of Our Chemical Hearts comes the hilarious, reality-bending tale of two outsiders facing their greatest fears about life and love—one debilitating phobia at a time.
 
Ever since Esther Solar's grandfather was cursed by Death, everyone in her family has been doomed to suffer one great fear in their lifetime. Esther's father is agoraphobic and hasn't left the basement in six years, her twin brother can't be in the dark without a light on, and her mother is terrified of bad luck.

The Solars are consumed by their fears and, according to the legend of the curse, destined to die from them.

Esther doesn't know what her great fear is yet (nor does she want to), a feat achieved by avoiding pretty much everything. Elevators, small spaces and crowds are all off-limits. So are haircuts, spiders, dolls, mirrors and three dozen other phobias she keeps a record of in her semi-definitive list of worst nightmares.

Then Esther is pickpocketed by Jonah Smallwood, an old elementary school classmate. Along with her phone, money and a fruit roll-up she'd been saving, Jonah also steals her list of fears. Despite the theft, Esther and Jonah become friends, and he sets a challenge for them: in an effort to break the curse that has crippled her family, they will meet every Sunday of senior year to work their way through the list, facing one terrifying fear at a time, including one that Esther hadn't counted on: love.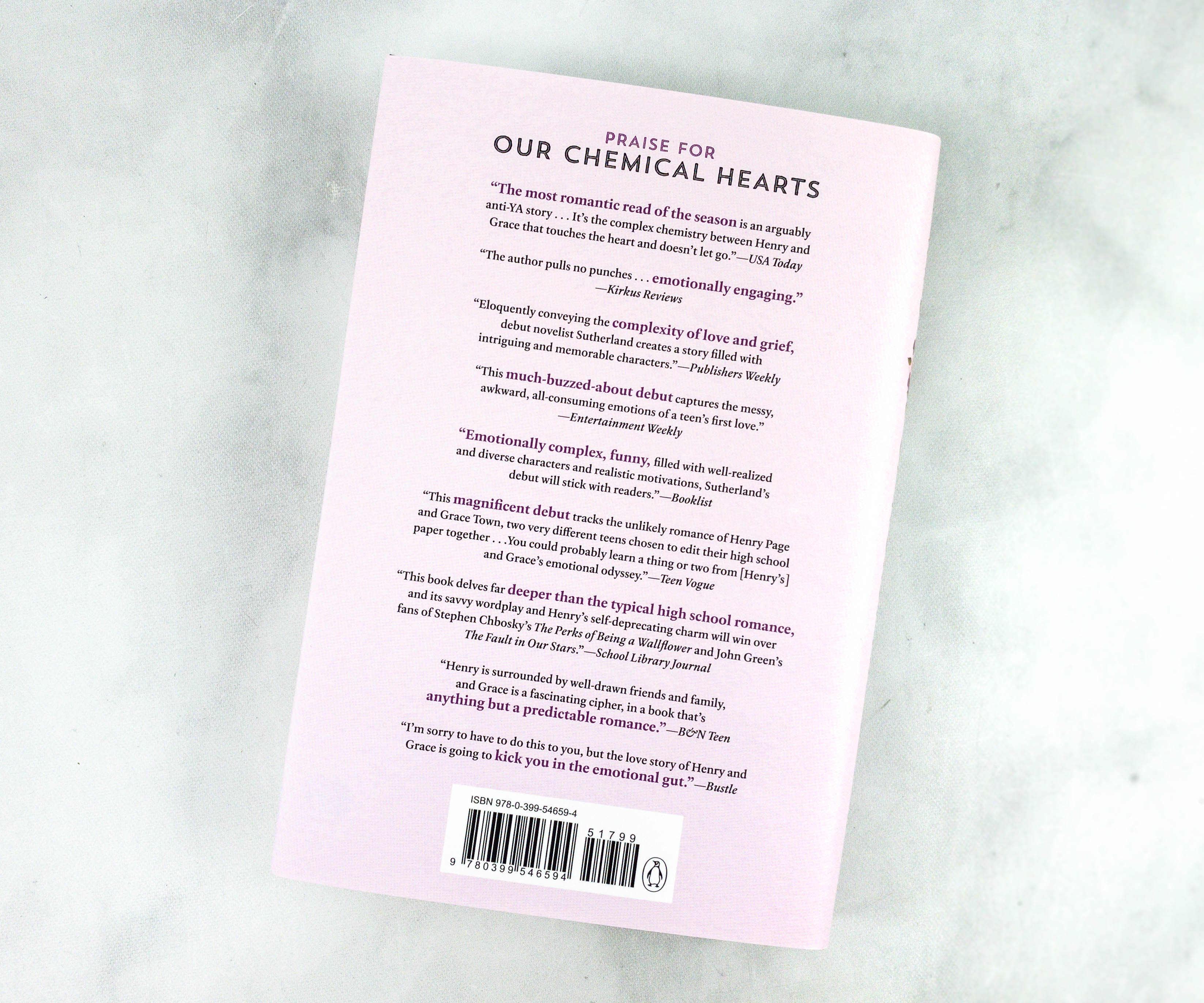 This Young Adult book is a quick but great read! It's all about Esther Solar, a 17-year-old girl who attempts to escape her family's curse and keeps a semi-definitive list of her worst nightmares, thus the title of the book.
The flap of the dust jacket features the synopsis of the story.
It tackles mental health, including anxiety and self-harm, and the details are well-researched. Still, it wasn't as heavy as I thought it would be!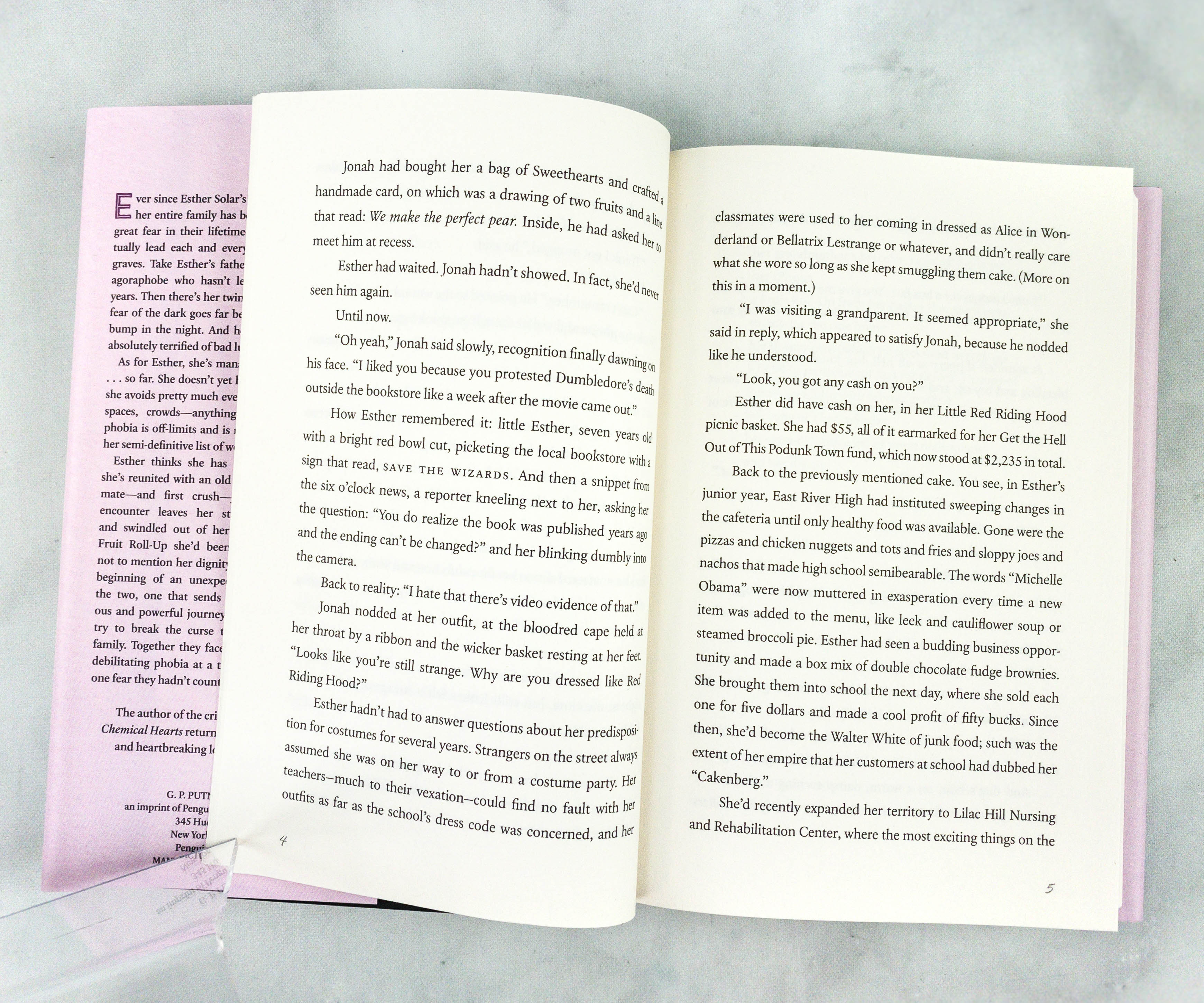 This story is also about love, family, and friendship. The characters are imperfect but lovable, particularly Esther and her friend Jonah.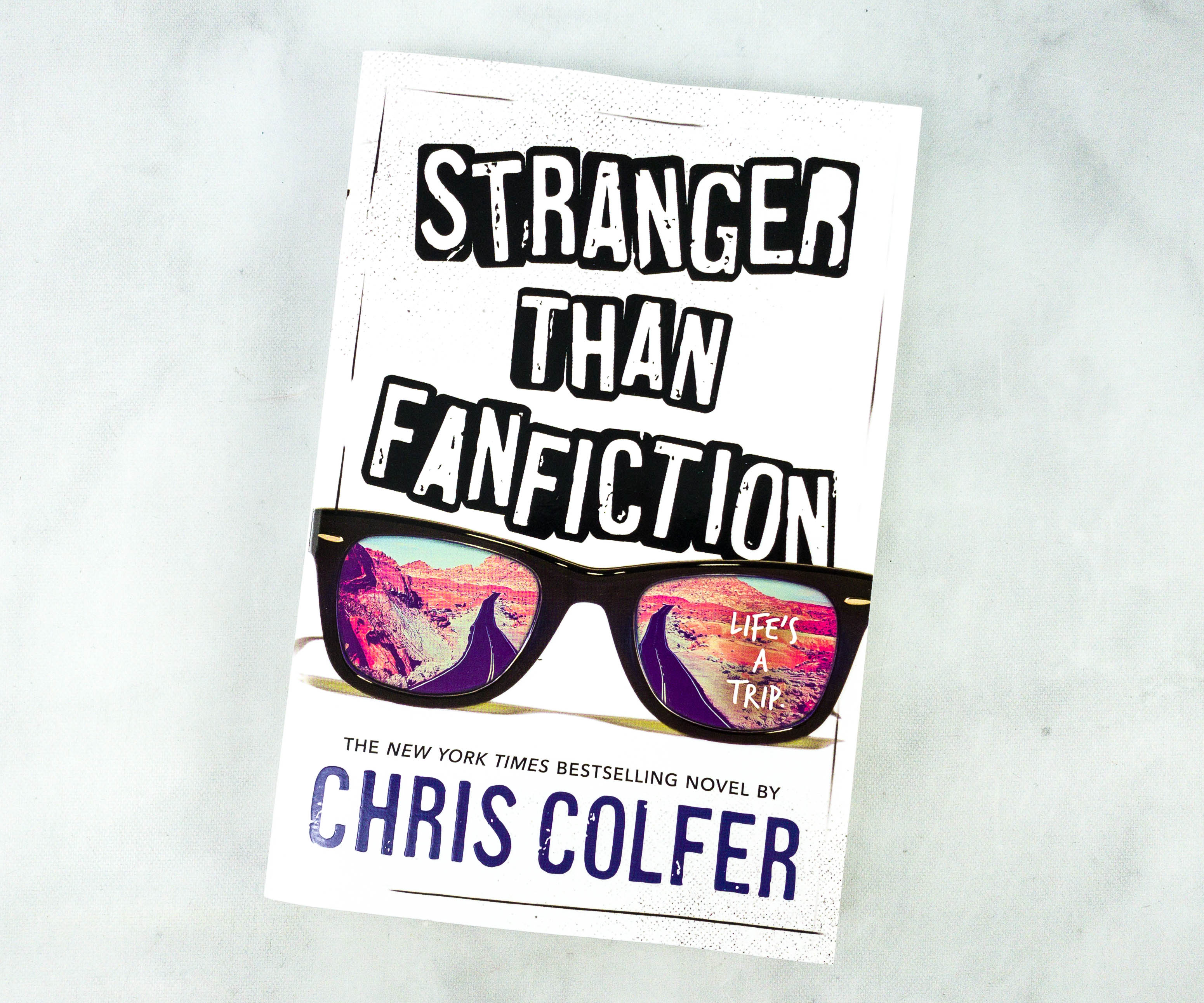 Stranger Than Fanfiction by Chris Colfer ($9)
From #1 New York Times bestselling author Chris Colfer comes a funny, heartbreaking, unforgettable novel about friendship and fame.

Cash Carter is the young, world famous lead actor of the hit television show Wiz Kids. When four fans jokingly invite him on a cross-country road trip, they are shocked that he actually takes them up on it. Chased by paparazzi and hounded by reporters, this unlikely crew takes off on a journey of a lifetime–but along the way they discover that the star they love has deep secrets he's been keeping. What they come to learn about the life of the mysterious person they thought they knew will teach them about the power of empathy and the unbreakable bond of true friendship.

In this touching novel, #1 New York Times bestselling author Chris Colfer takes us on a journey full of laughter, tears, and life-changing memories.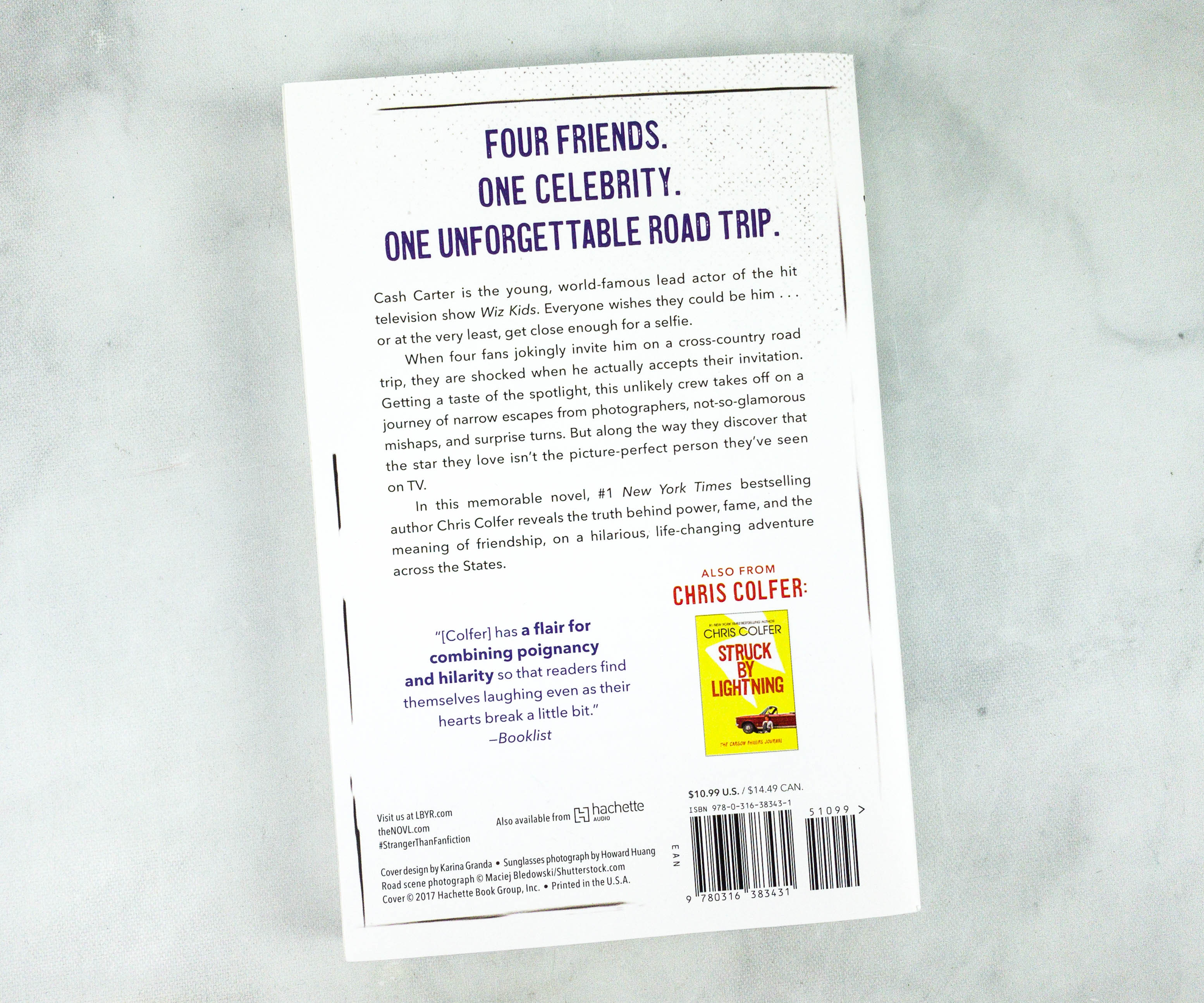 This YA novel is written by Chris Colfer, who is also an actor and singer. The story revolves around a famous actor who unexpectedly went on a road trip with his fans.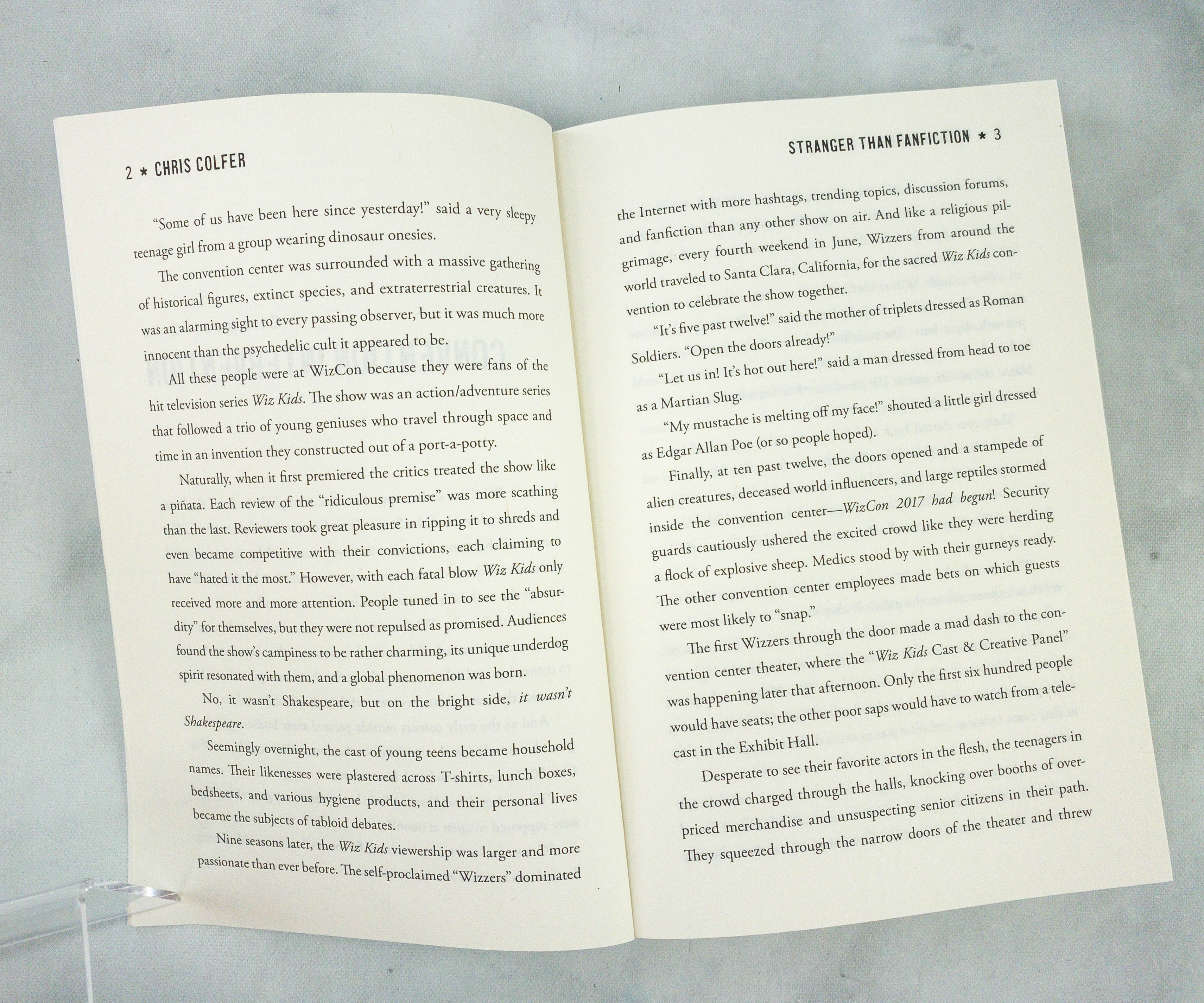 The author has such an entertaining, and witty storytelling style. There are some twists and turns here and there, which made the story more fun!
Another thing to love about this story is the diverse characters. It tackled some serious issues as well, but it was a light read overall.
This month's YA books are both fun! Each author has a distinct writing style and they are both good at keeping the readers engaged until the very end. The first book has flawed but lovely characters, while the second one has diverse characters, so I couldn't really ask for more. Both books also had satisfying endings. I'm happy with this month's Teenage Dreams book picks overall. This is a great subscription for bookworms who can never get enough books, just like me!
Have you tried BookCase.Club? What are you currently reading?