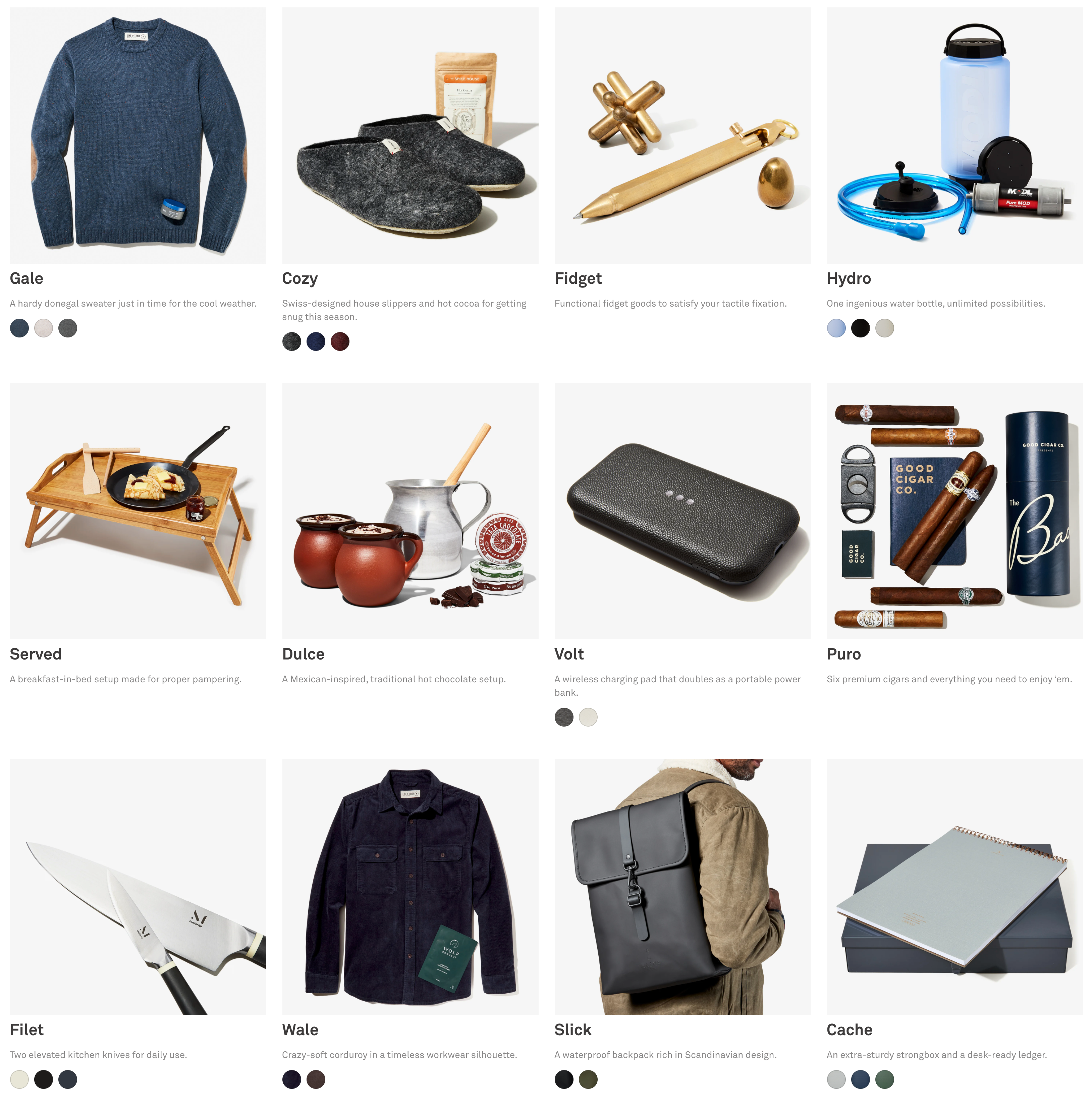 The November 2020 Bespoke Post spoilers are here – all the boxes for this month have been released! Members and new members may have different selections, be sure to check out what's available here. If you see a box here that you want but isn't available to you in your Bespoke Post account, click here, type the name of the box in the search box, press enter, and filter the results by "Boxes".
There are currently 75+ boxes perfect for holiday gifts!
DEAL: Save $9 on your first box with coupon code FREEBEER. Don't forget that items from the shop ship free with your box.
Plus these boxes are available too:
Bespoke Post releases new boxes every month! For members, each box is $45 – no matter the contents. For those who are not members, each box is $55.
Each box includes acollection of products packaged together, built around a specific story or theme, with the goal of introducing you to something new – a better way to shave, a stylish take on barware, a new hobby, a new way to cook. You'll receive an email with your box details – what's inside, and where it's from. You've got 5 days to change colors, and sizes, add goods to your box, or skip the box altogether.
Bespoke Post is male-centric, but both men and women enjoy Bespoke Post subscriptions!