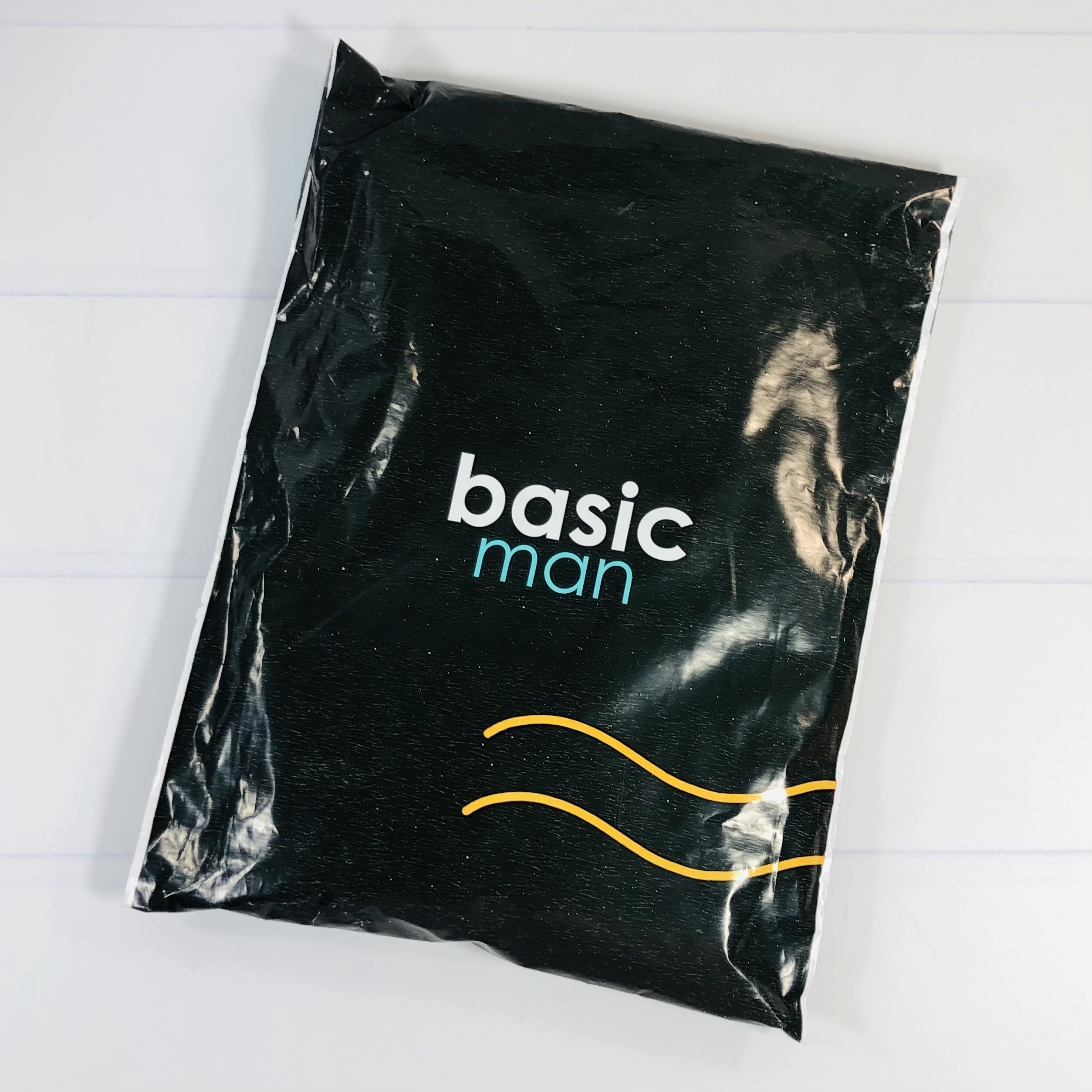 Basic WOMAN is a monthly subscription that sends a fresh pair of underwear, socks, and shirt! The subscription is $24.99 a month but drops when you go with a prepaid yearly plan. Shipping is free to the US, $5 to Canada, and $7 worldwide. Right now they offer sizes XS to XL and have a waitlist for larger sizes. You pick the size you want for the shirt, a different size if desired for the bottoms, and the socks will fit shoe sizes 5-10.
You deserve the best, so why should your basics be any less? With your subscription, expect quality, comfy, and matching sets every month.

Your basics should be cute and clean which means at some point, your oldest underwear and socks just have to go! So, when you get your new package each month, we encourage you to repurpose your old stuff instead of tossing them. Use them as a dust rag, a DIY bath mat, or to wash your car. Our products have an indicator that let's you know when it's time for them to move on.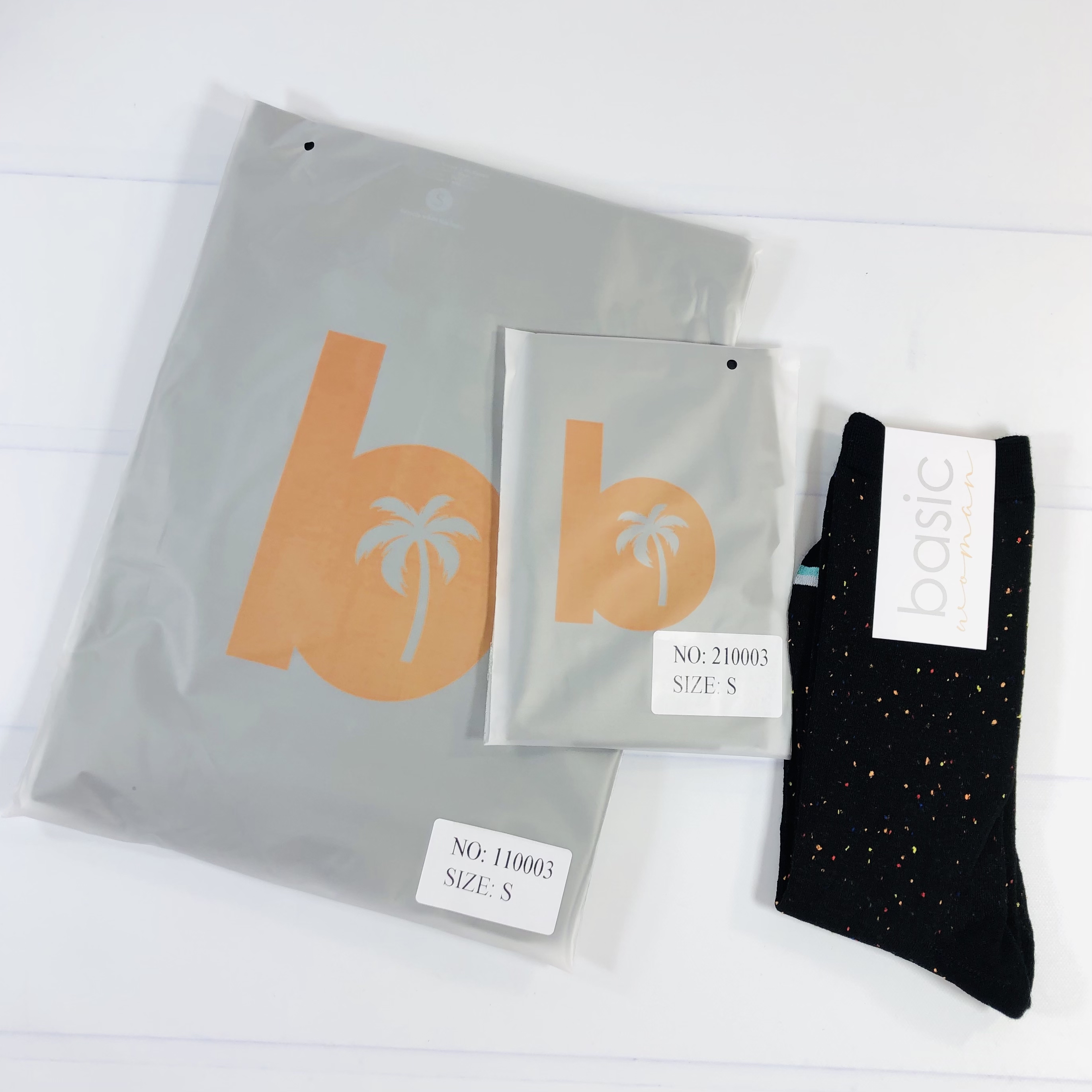 This is my first time reviewing Basic WOMAN! They don't have my size yet so my daughter tested these items. The shirt and underwear were sealed in a plastic bag and the socks had a tag.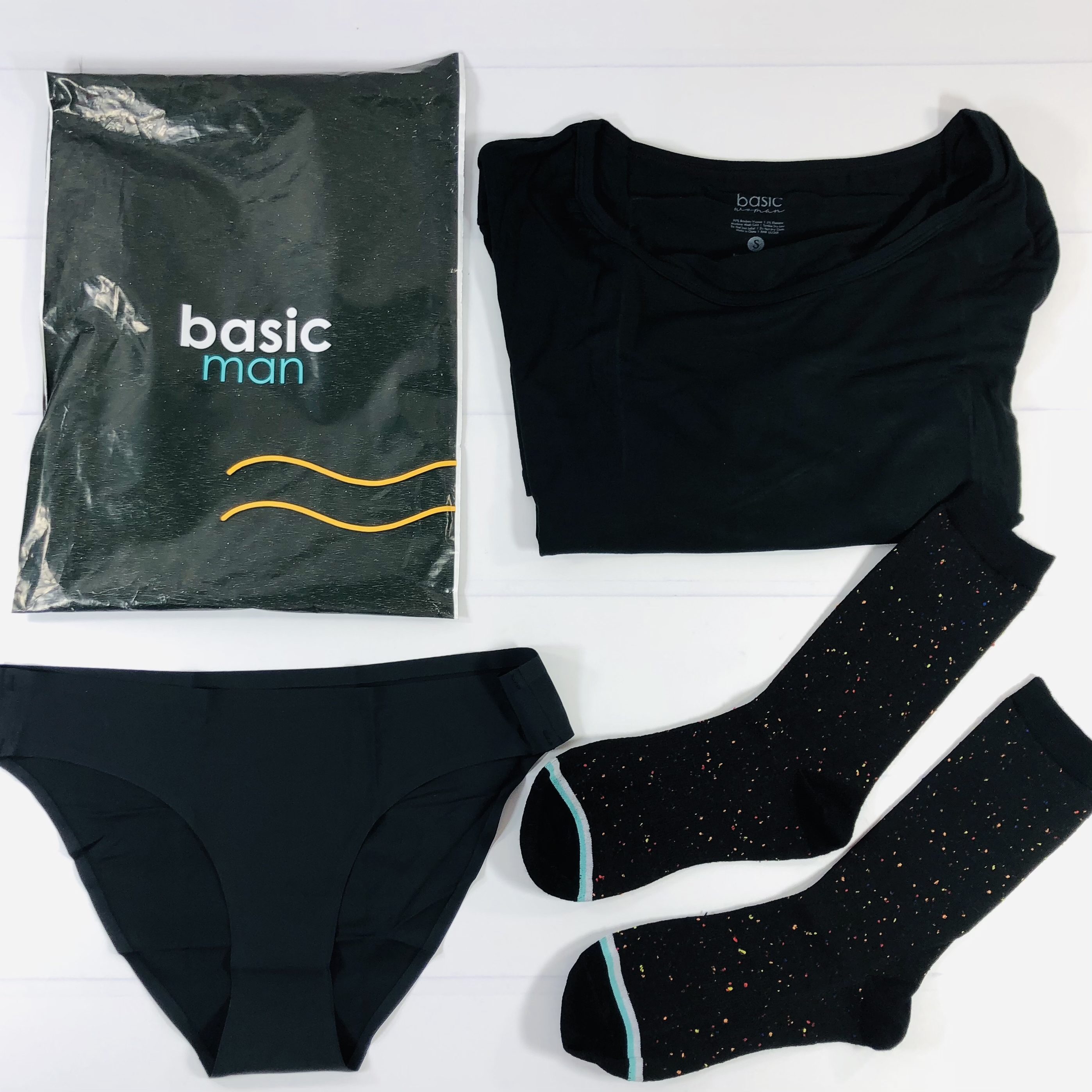 Everything in my box!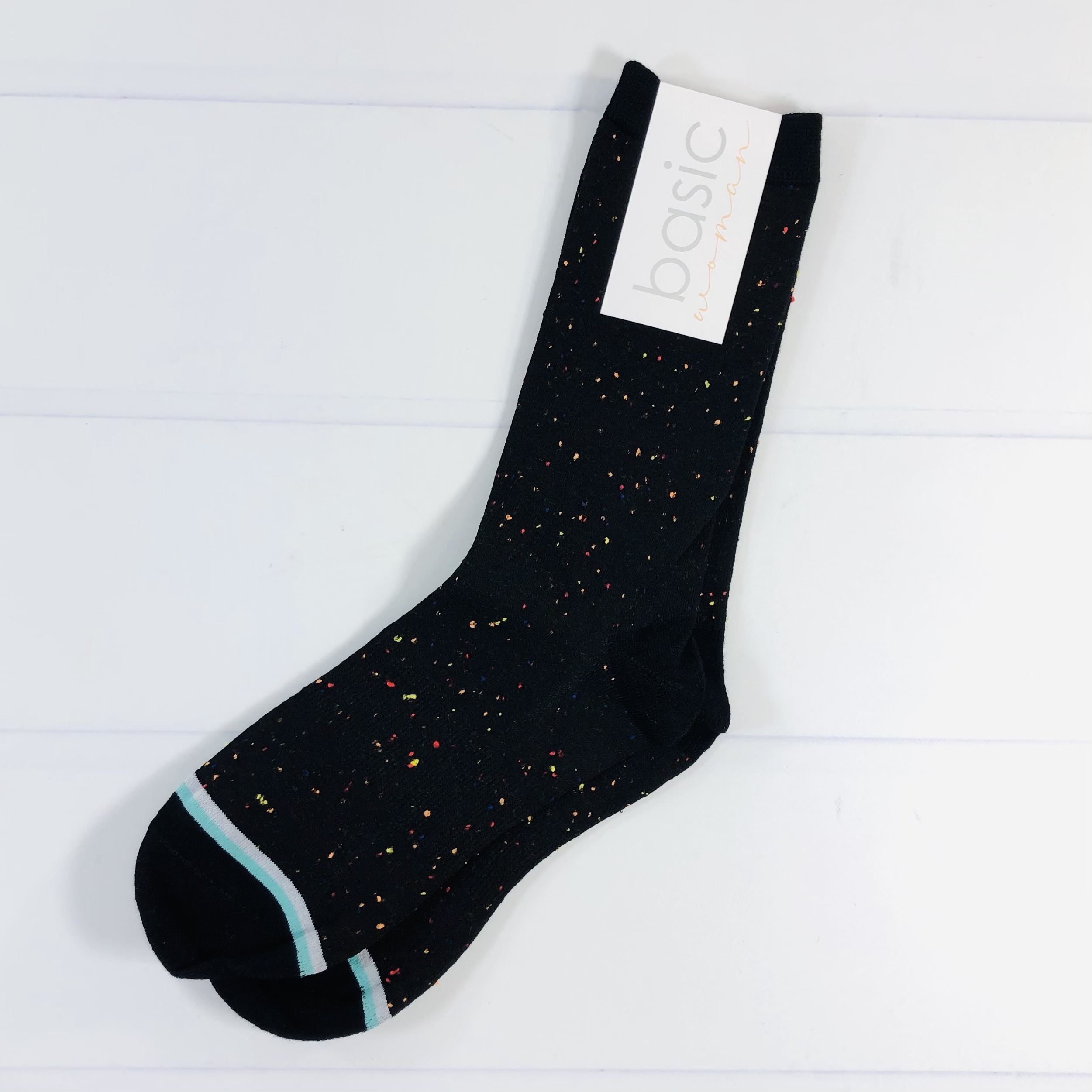 Basic WOMAN Socks I would anticipate that these items will eventually be sold separately on the Basic WOMAN site but for now they only offer men's extras.
These are made with a combo of 75% bamboo, 19% polyester, 3% rubber, and 3% spandex. Care instructions were on the label.
They have a black body and a white/blue stripe across the toes. The toes, heel, and cuff are black.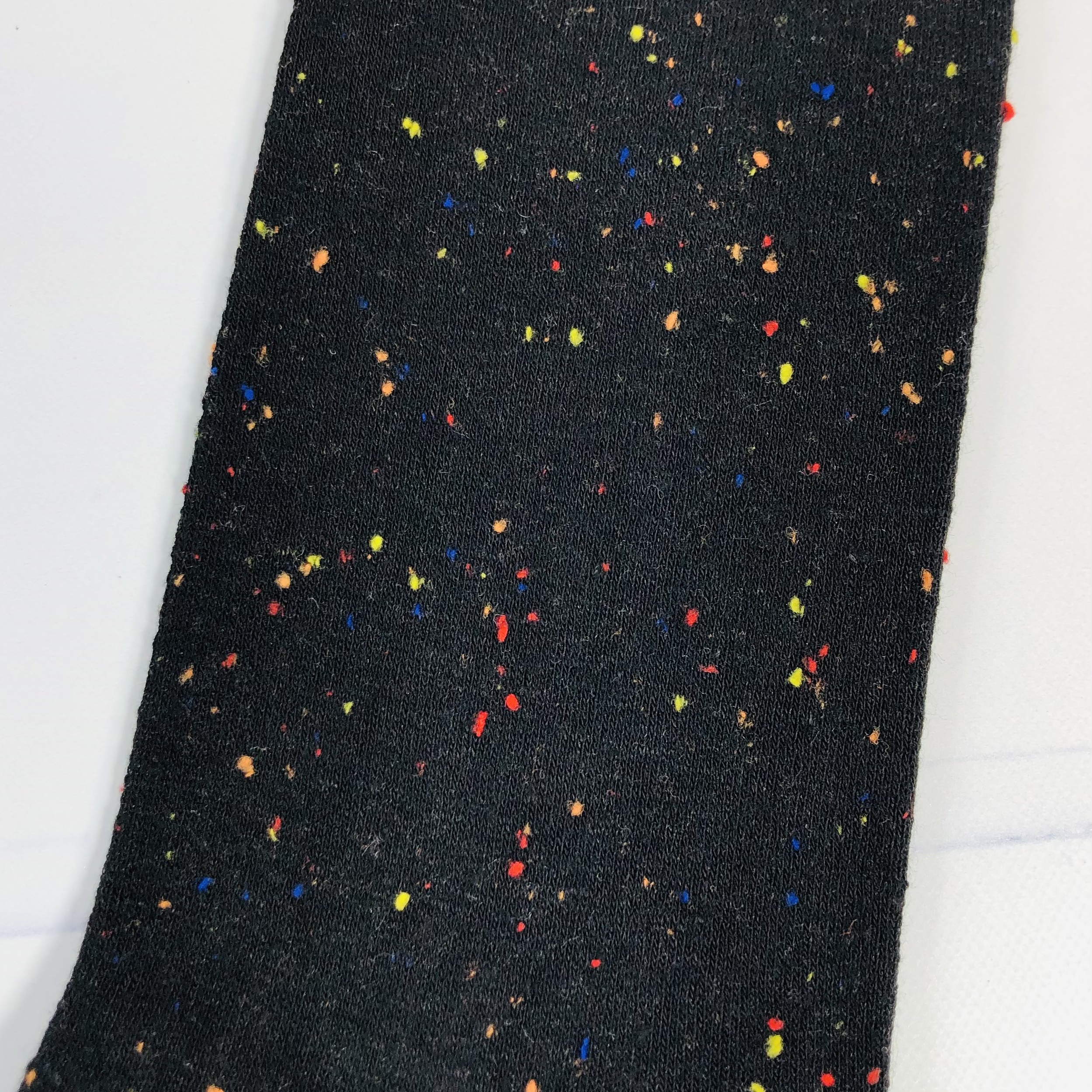 The fabric has a colorful nubby speckled look that I adore, kind of like paint splatters! My daughter found them to be comfortable and stylish. The sock type may vary each month. They also showed ankle socks on their website.
Basic WOMAN Bikini Panties, Size Small Next is a pair of basic black panties with a bikini cut.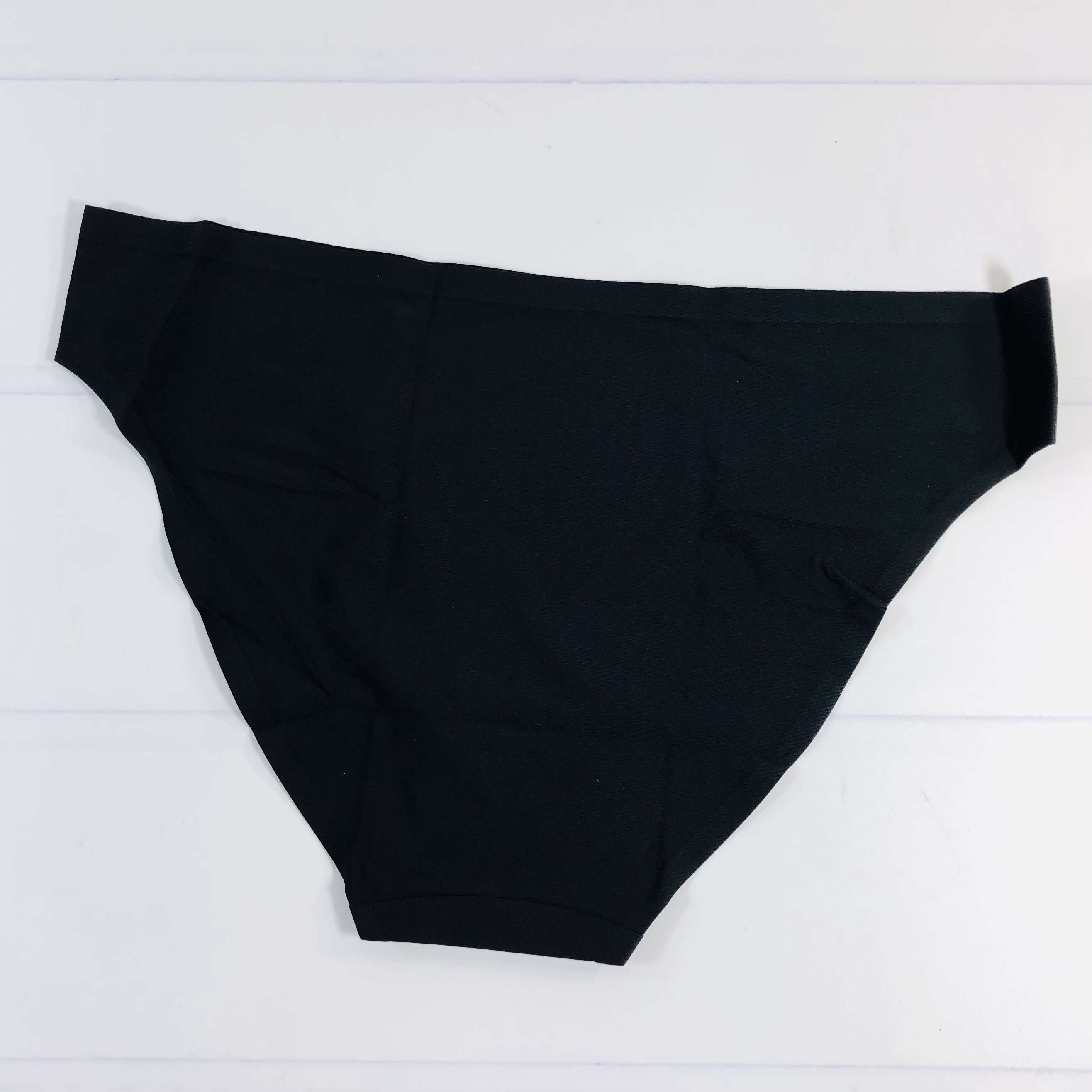 Here's the backside.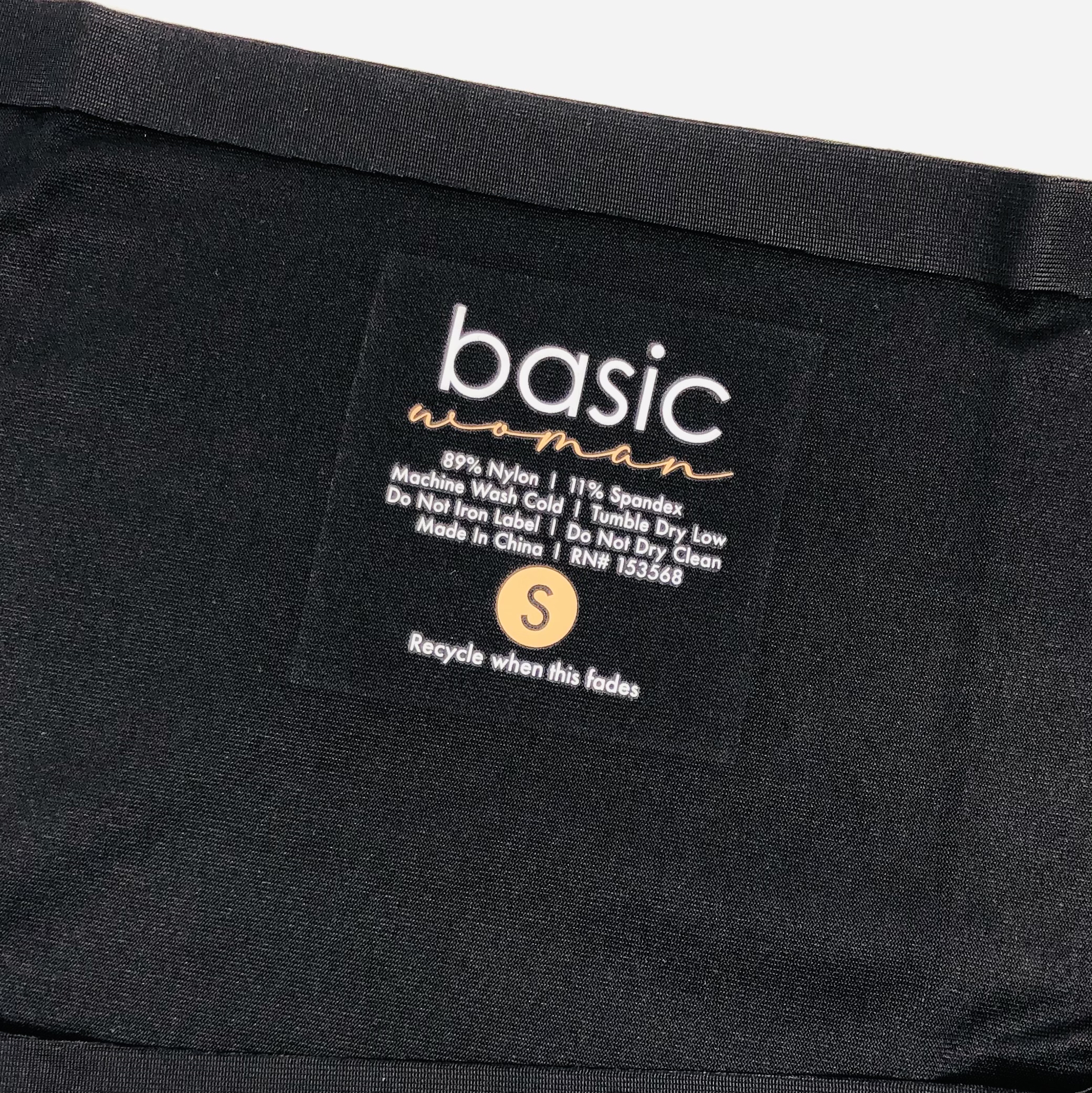 The material is a nylon/spandex blend and the tag tells you when to recycle; basically, when the tag fades!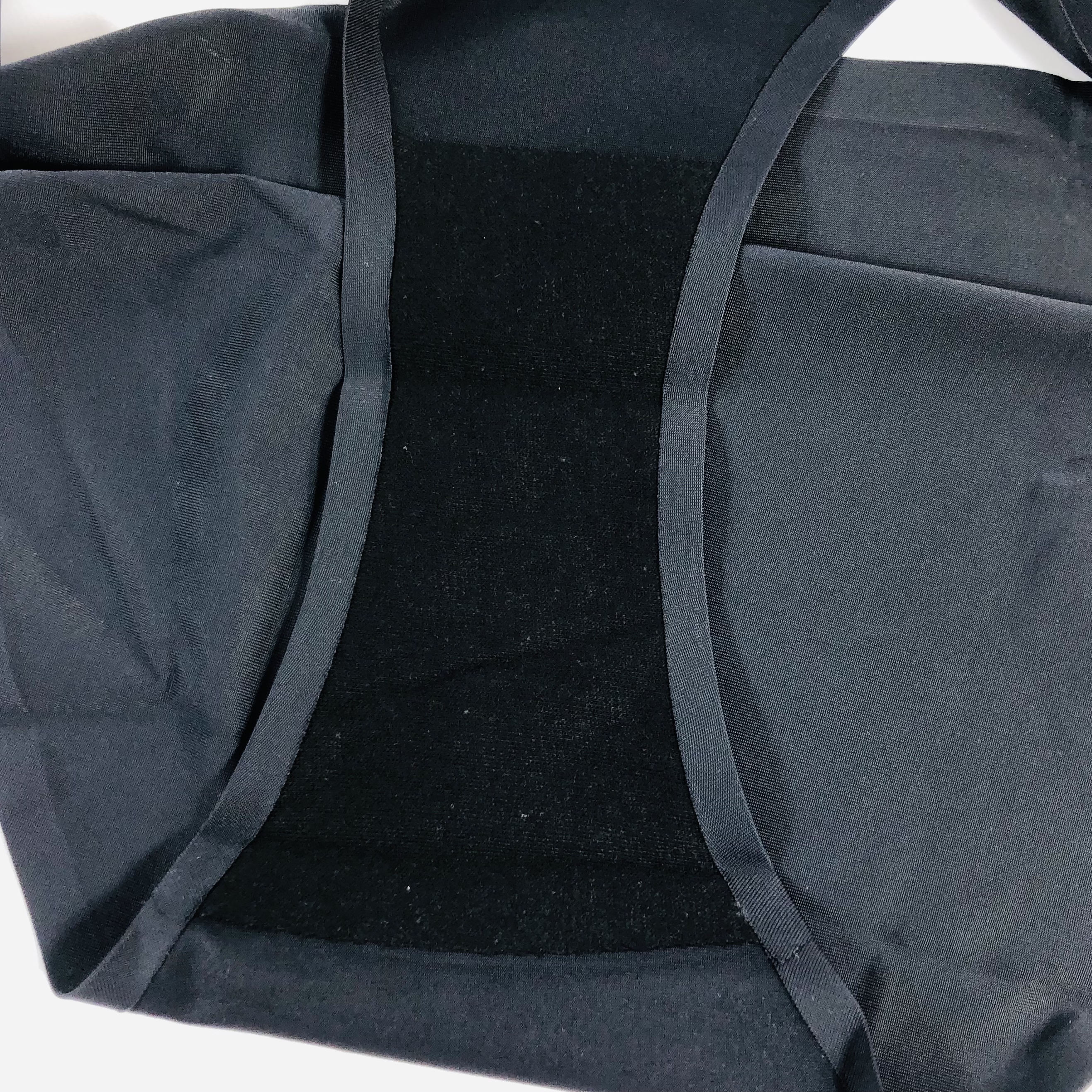 There was a different material on the inside so I think a pantyliner might stick. I washed these before giving them to my daughter and noticed that the sides along this part were folded in so there was a little less surface area. My daughter said they were comfortable but for health reasons she prefers cotton. Right now this is the only style of underwear that they have on their website and Instagram page.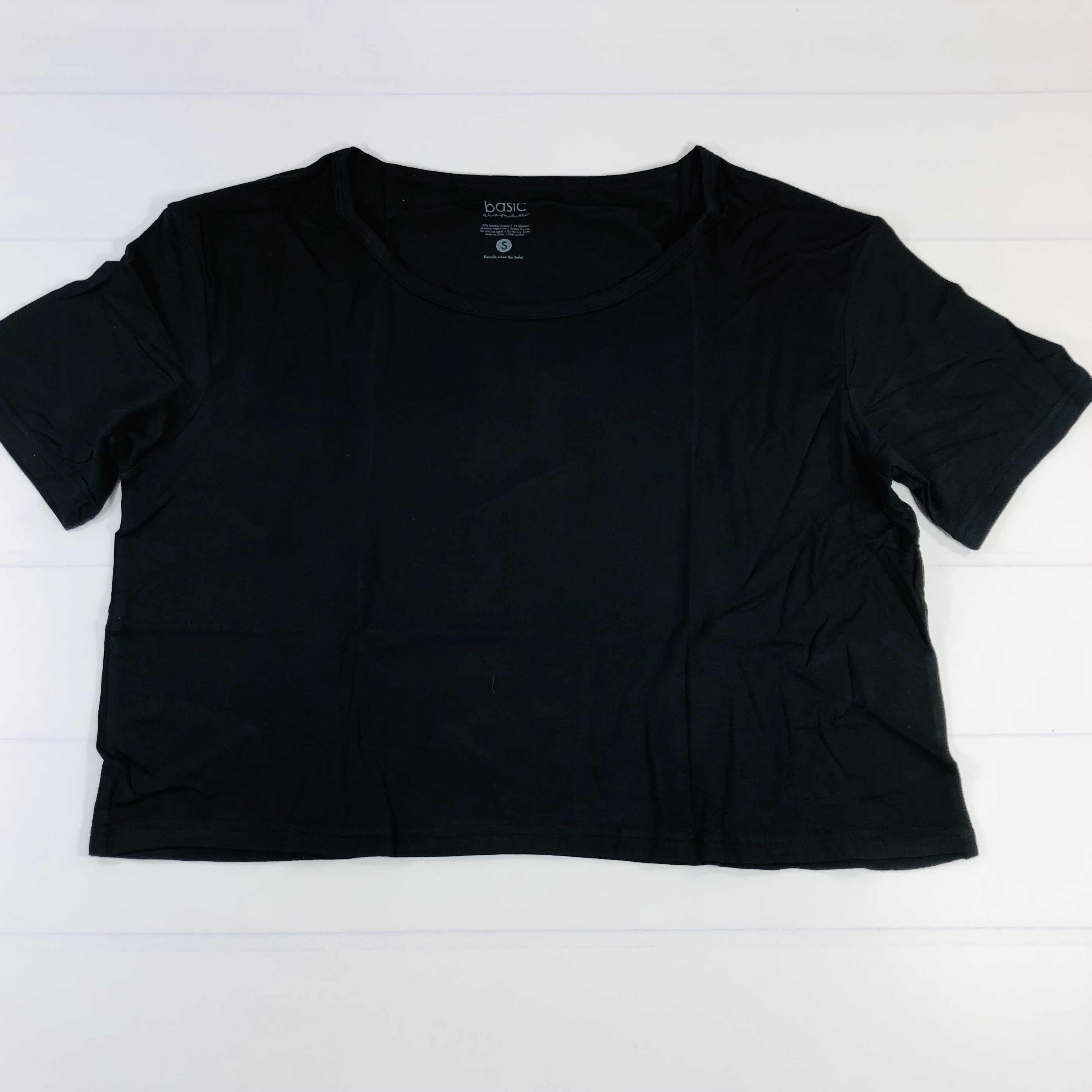 Basic WOMAN Crop Shirt, Size Small Finally we have a shirt that would work for layering or as a crop top. It's a classic shade of black.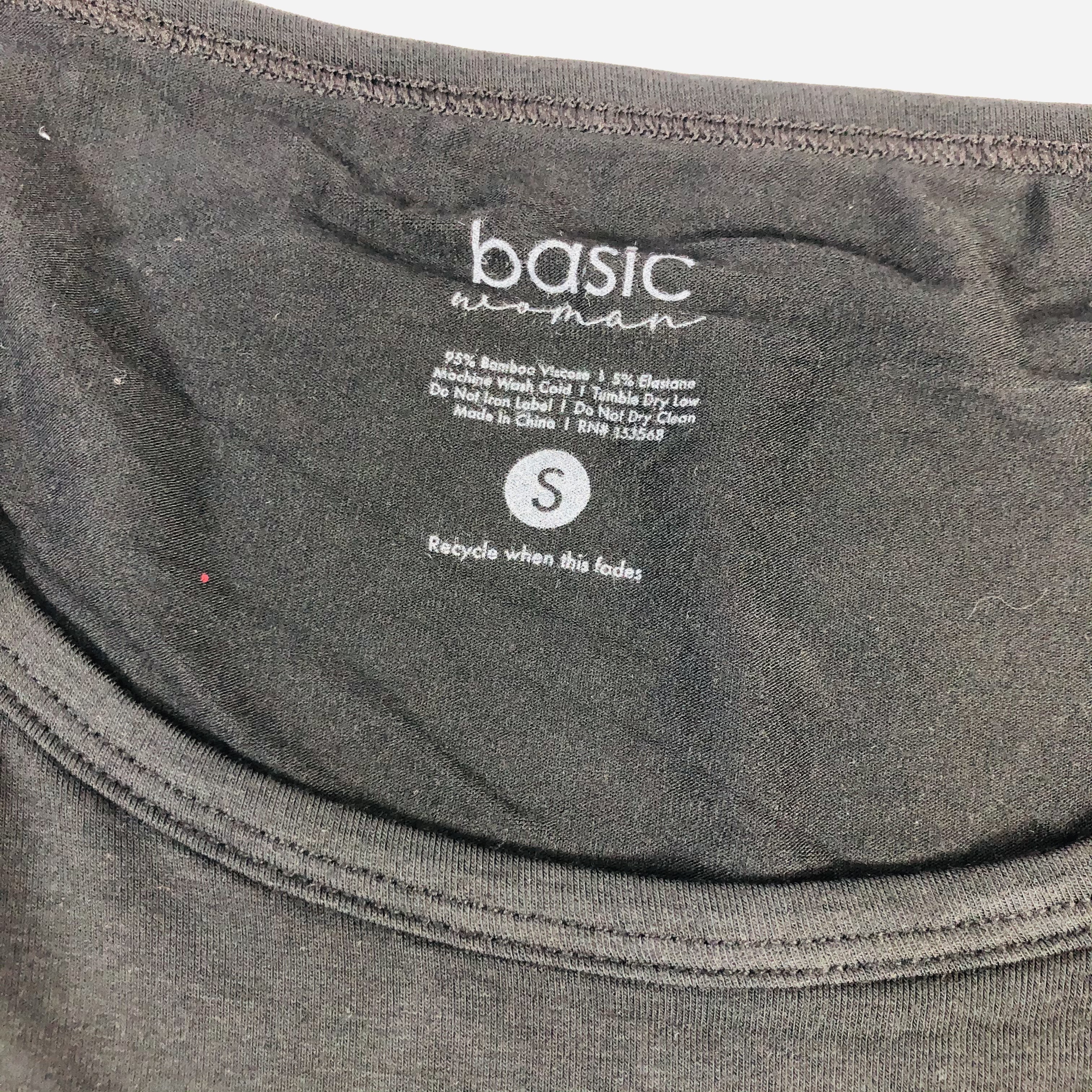 It is made of bamboo viscose and elastane.
My daughter is 5'2″ and this comes to about her waist so on a taller person it would be even shorter. The style of shirt sent each month may vary. They showed both a cami and longer t-shirt on their website and Instagram page.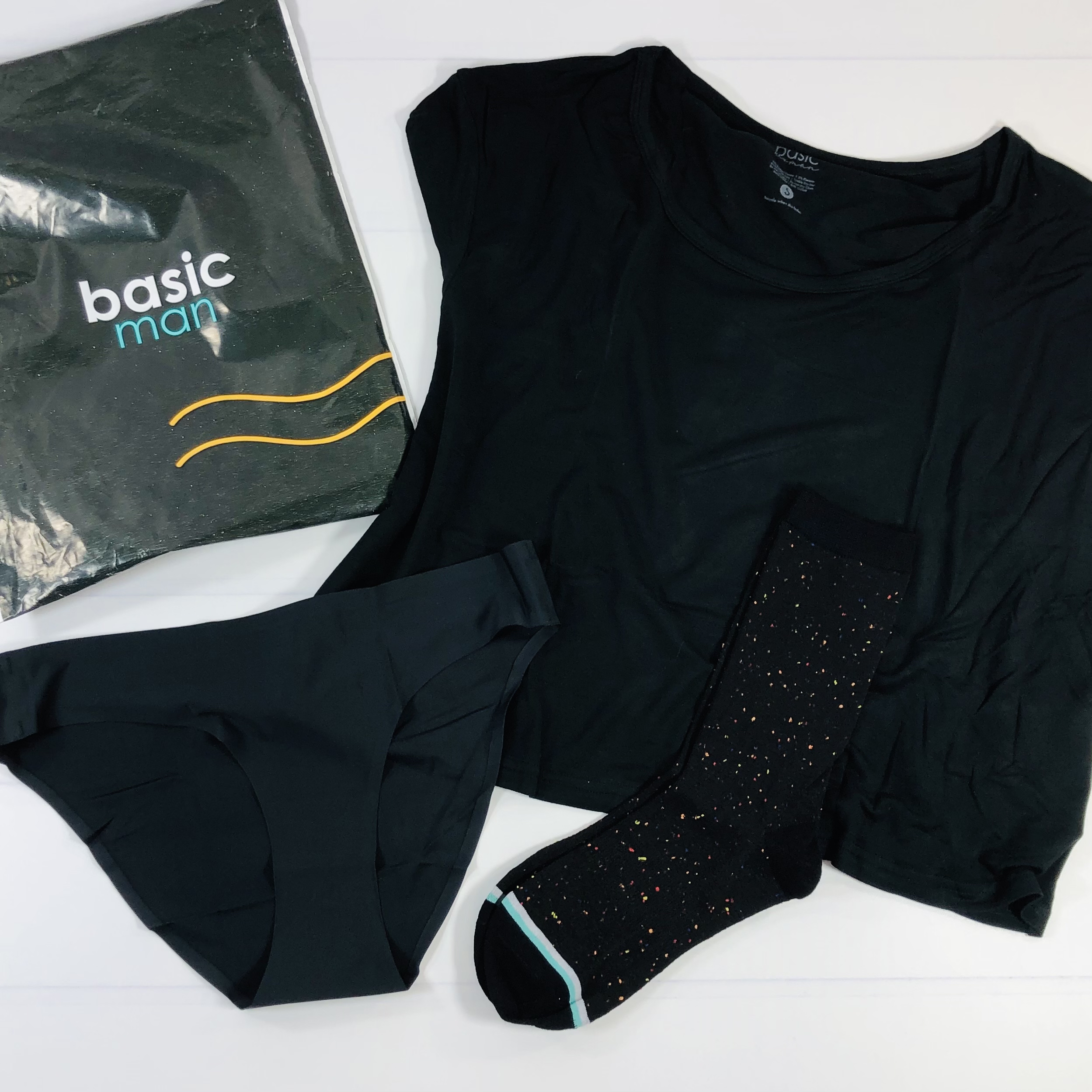 My daughter was super excited to try this new subscription box by Basic WOMAN! This was the LBD of underwear, everything worked well together and with other items in my daughter's wardrobe. I can tell you that the shirt especially was super soft and silky and the socks had a print that is both basic yet fun. I hope they introduce different types of panties in the future (like boy shorts or other cuts) but I also understand the choice to keep it basic since that is their name after all! I look forward to their expanded size range so I can try them for myself!
What do you think of the Basic WOMAN box?