Basic MAN is a men's monthly subscription box that sends three basics: socks, boxer-briefs, and a t-shirt. The box is $24.99 a month and shipping is free for US subscribers plus they ship worldwide ($5 to Canada, $7 to the rest of the world). All you have to do is to choose your size and you are set! Styles will vary from month to month, but nothing too crazy!
Our Basic subscriptions come with comfortably sustainable shirts, underwear, and socks for under $20 USD each month. We'll keep your basics fresh, fun, and fashionable.
DEAL: Save 50% on your first month with coupon code HELLO50.
The shirt and underwear were packed in plastic bags and the socks had a tag on them. This is my first ever shipment from Basic MAN, and I had my husband check out the products. If you are looking for a similar subscription for women, well, now there's a Basic WOMAN subscription available!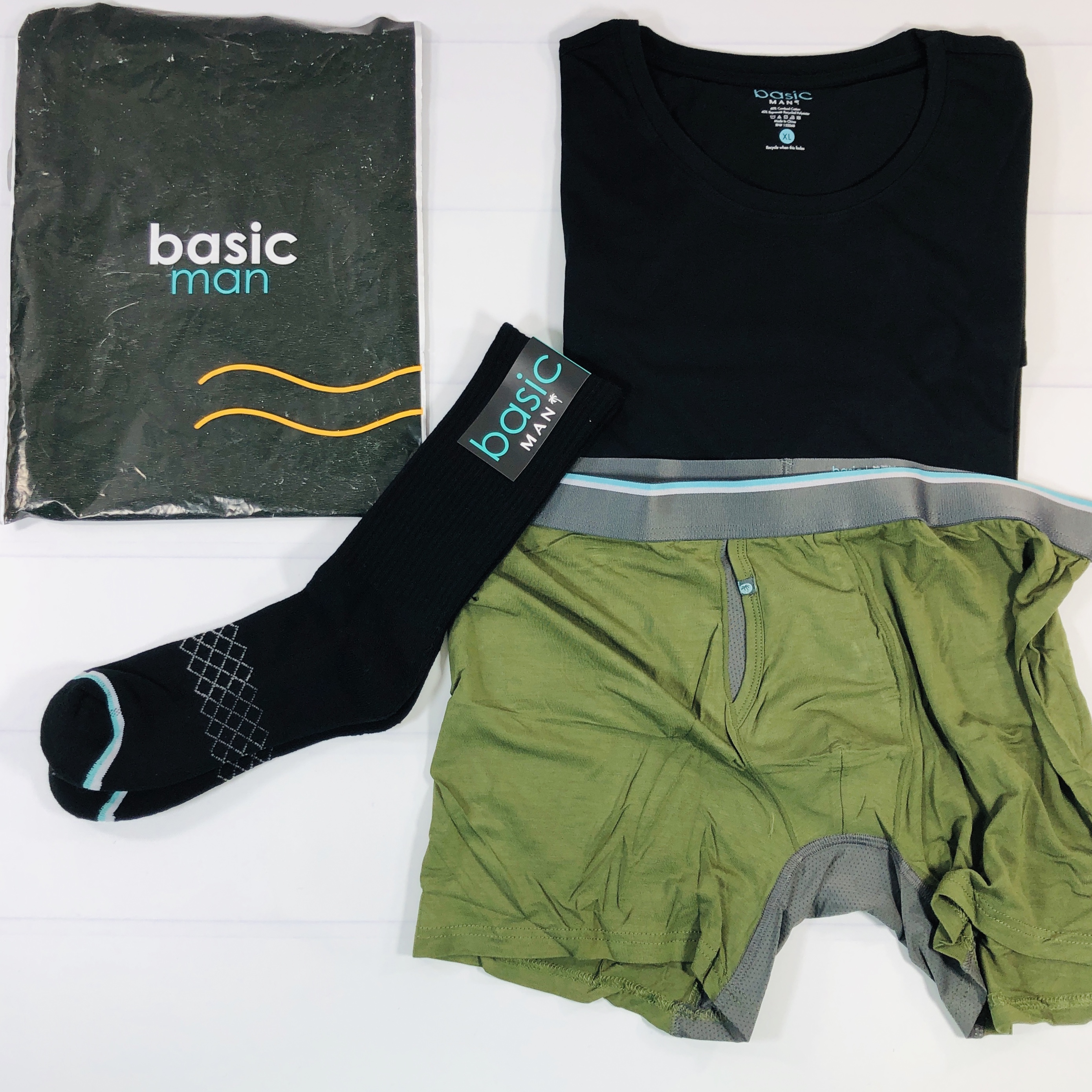 Everything in my box!
Basic MAN Crew Shirt, Size XL ($16 for similar) First up is a basic black shirt. It can be worn as an undershirt or on its own.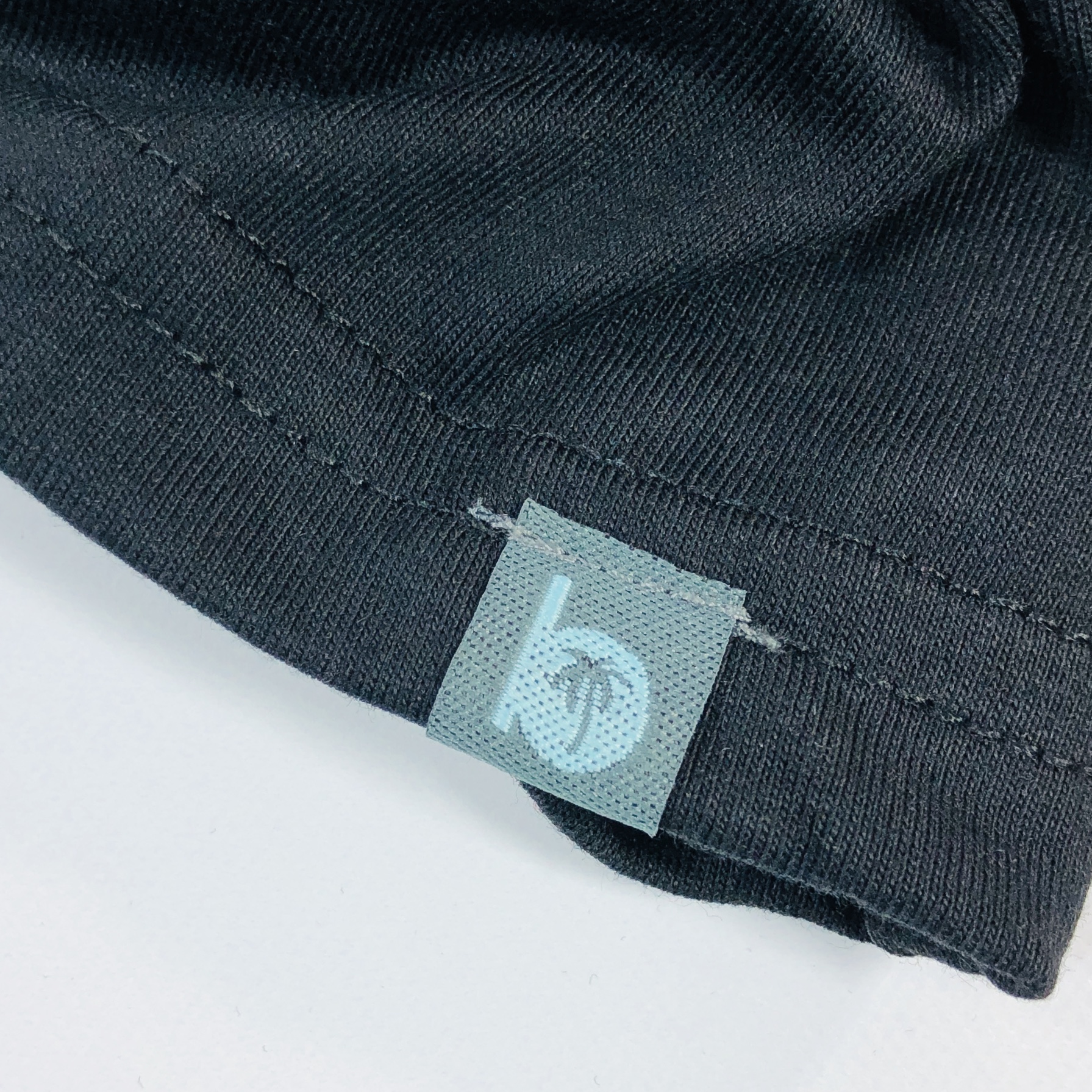 The outside of the shirt near the hem had a tag but that's the only branding you will find that is visible while wearing.
The material is 60% combed cotton and 40 recycled polyester.
Basic MAN Performance Boxer Brief, Size XL ($12 for similar) The underwear for the month was a khaki green shade with grey details and a light blue stripe on the elastic.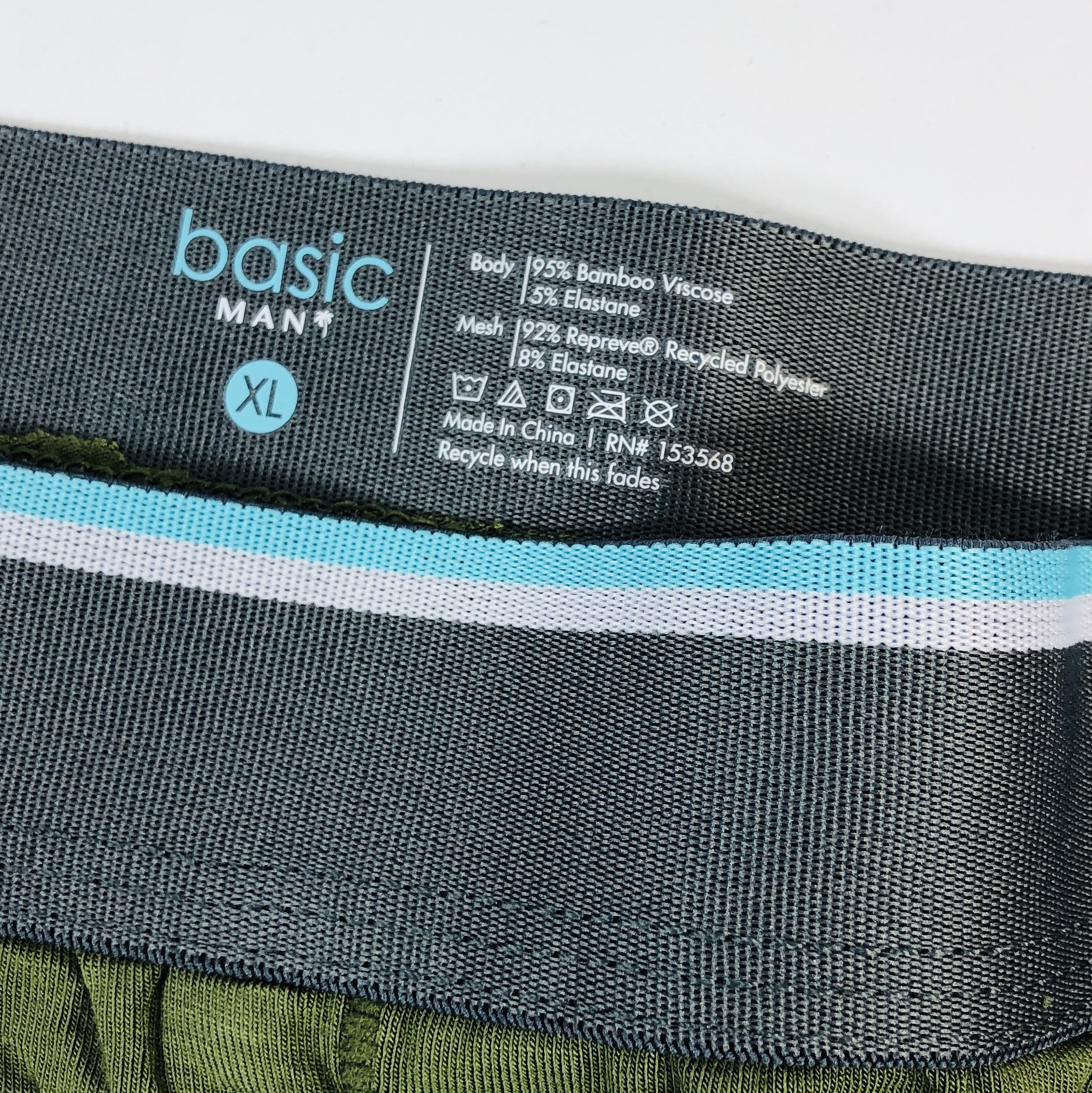 The body is made with 95% bamboo viscose and 5% elastane while the mesh crotch and fly are made with 92% recycled polyester and 8% elastane. The inside says "recycle when this fades" and that goes for the shirt too.
The crotch and fly have breathable mesh that my husband found comfortable. There is the same tag that was on the shirt right on the fly.
Basic MAN Black Ribbed Socks ($12) The socks are mid-calf length and fit sizes 8-12.
The socks are made of 80% combed cotton, 17% recycled polyester, and 3% elastic.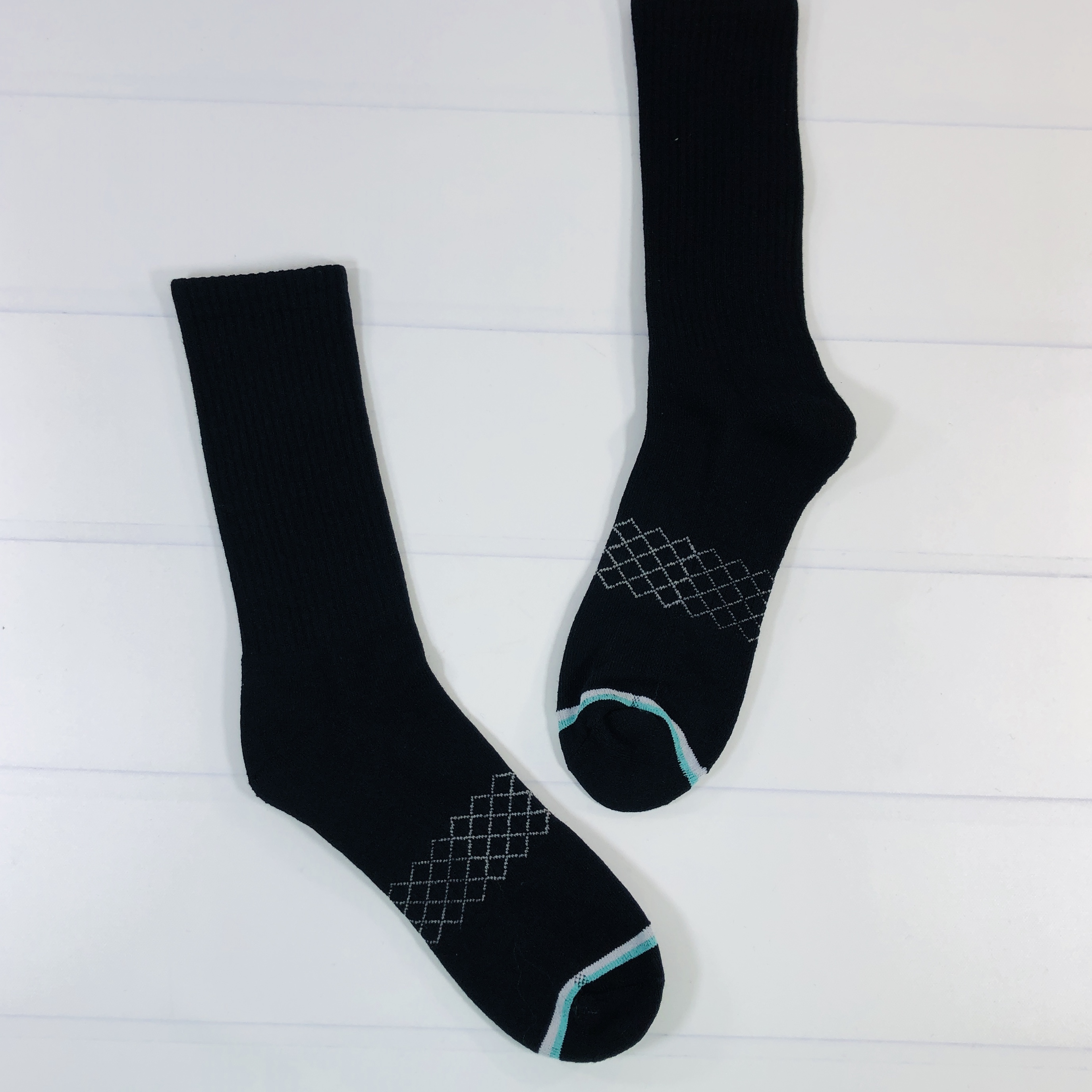 They have a black body, white argyle pattern in the middle, and white and light blue stripe near the toe.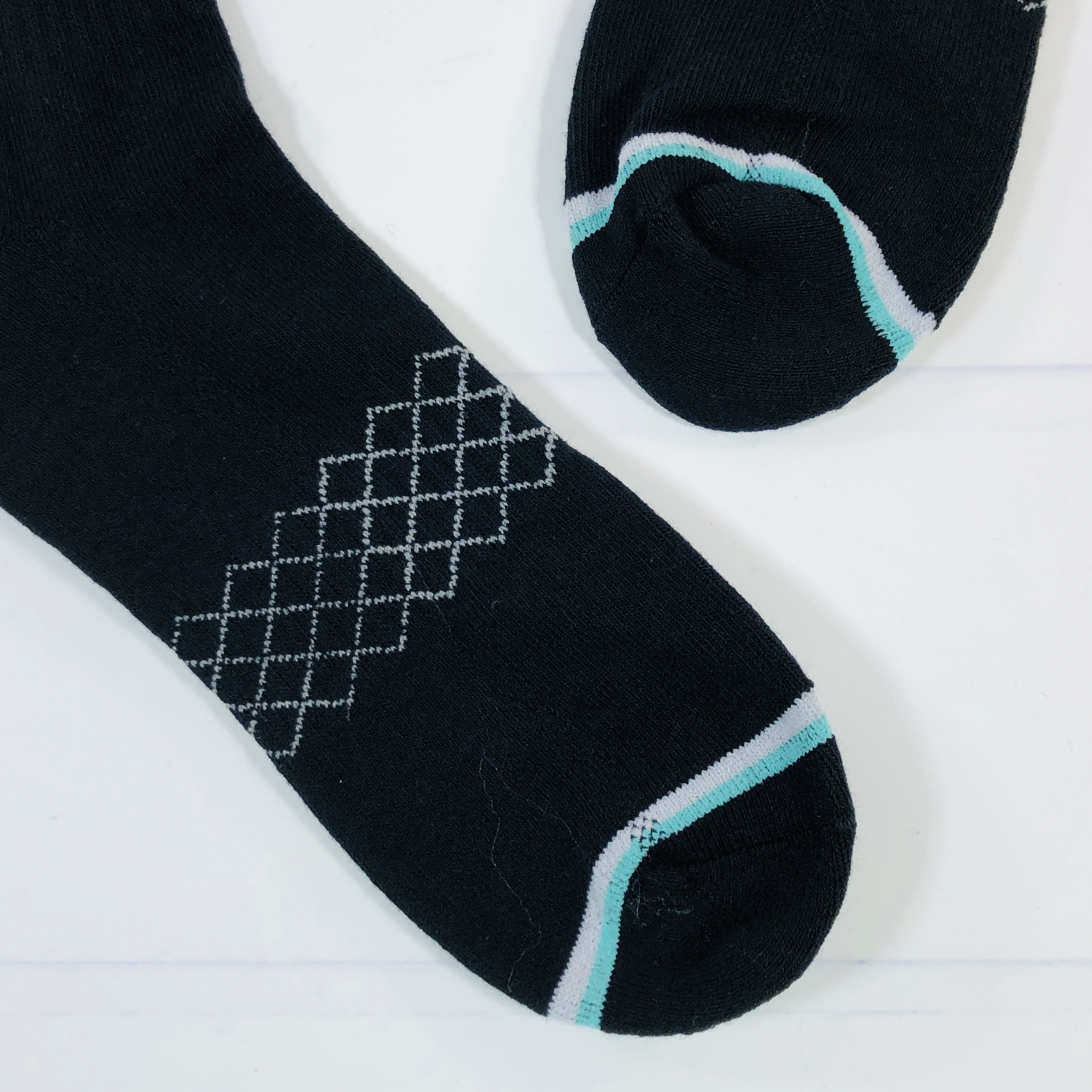 The socks were very comfortable!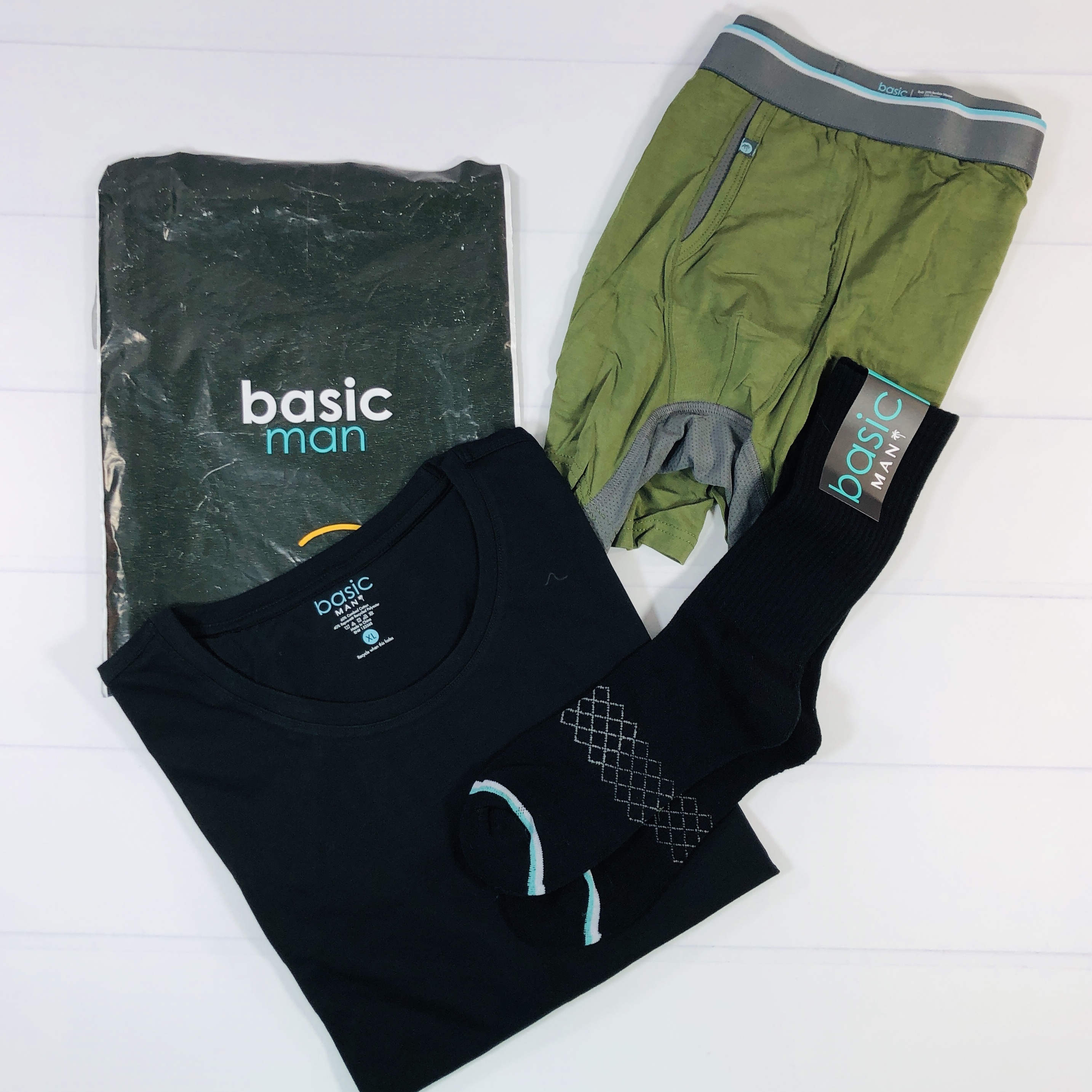 The October Basic MAN sent some cool new items and they coordinate so well too. My hubby decided to size up next month, the shirt and underwear were a little too tight for him to wear comfortably all day. The socks worked out well and the all of the pieces felt so soft, and he said he really liked the mesh insert in the shorts. I like that Basic MAN sends a new set every month because when you wear stuff like this all the time, then it's a good idea to throw out the old when you get the new. The shirts and underwear have an imprint that fades when it's time to toss them.
What do you think of this subscription box?