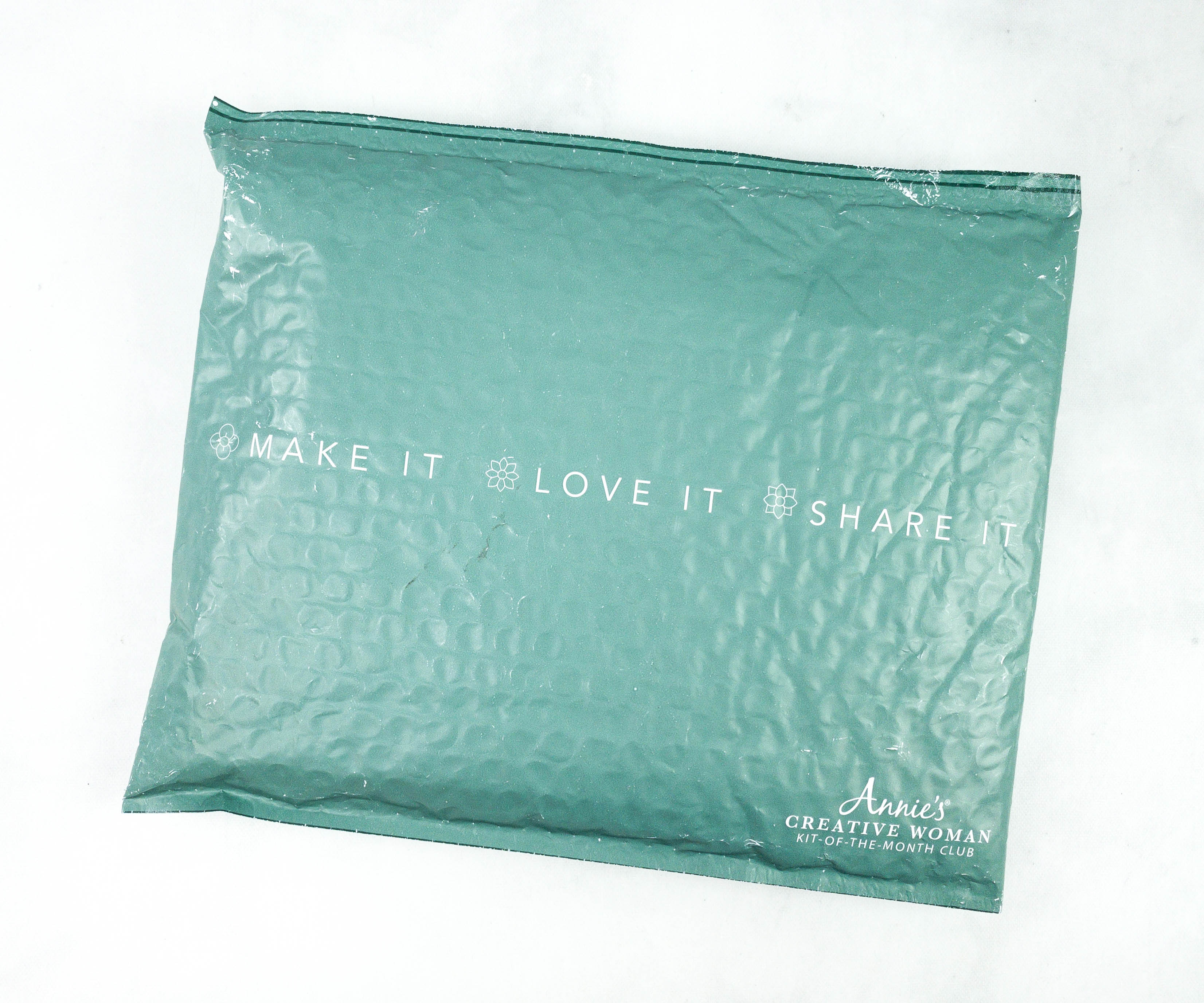 Annie's Creative Woman Kit-of-the-Month Club sends new DIY craft projects monthly! Each kit includes most of the items you'll need to complete the project plus easy-to-follow instructions. All you'll need from home are common household items like glue and scissors! Some crafts you can expect from this subscription are painting, needlecrafts, beading, candle and soap making, mixed-media crafts, and more! It costs $19.99 a month, plus $5.95 postage and processing ($6.95 in Canada).
DEAL: Get 50% off your first month! Use this link and coupon code HELLO.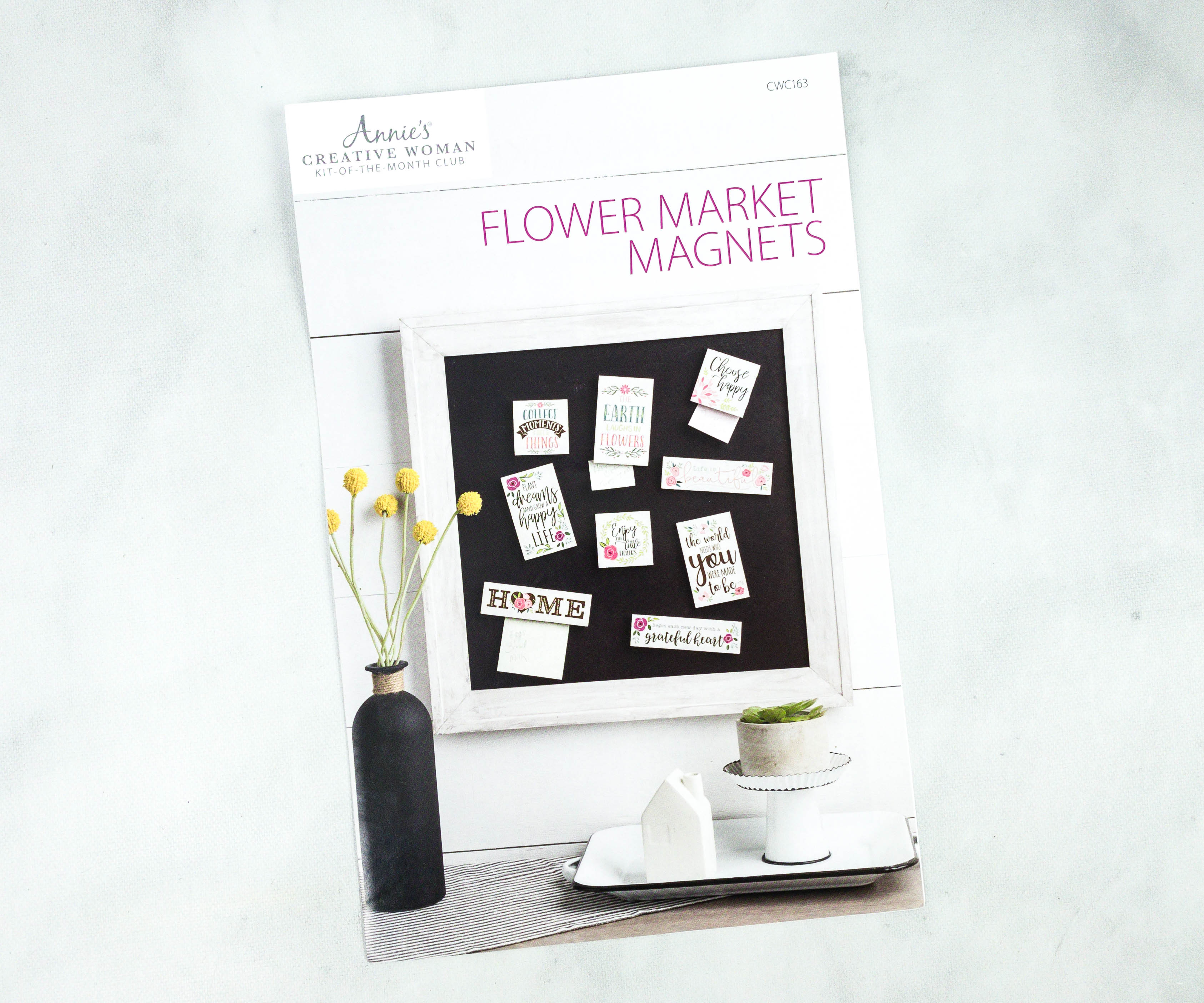 There's a mini booklet that shows what the finished product is supposed to look like. We're making flower market magnets!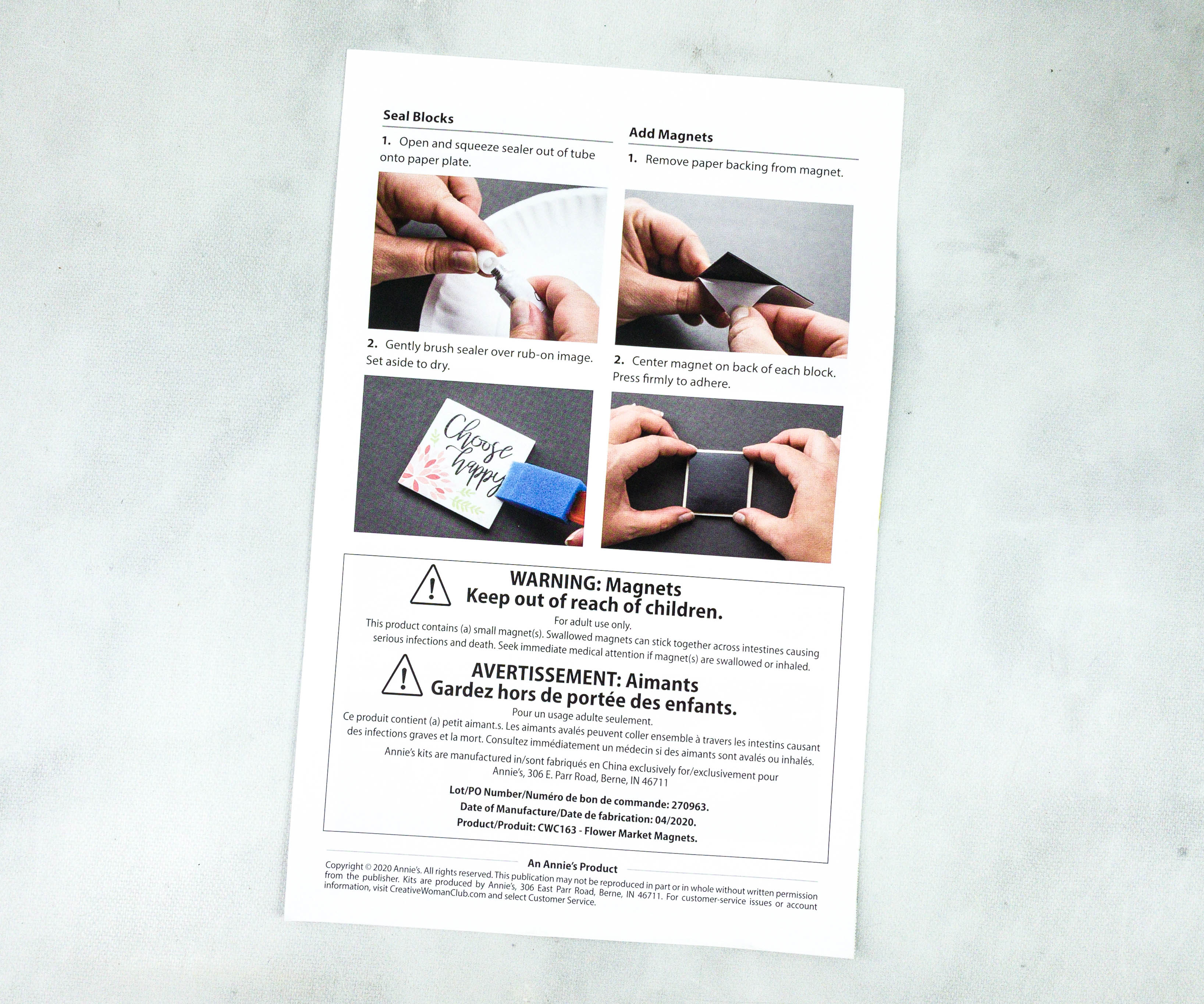 This project is so cute, I can't wait to start making them!
The step-by-step instruction is easy to follow. There are even photos so you can hardly go wrong!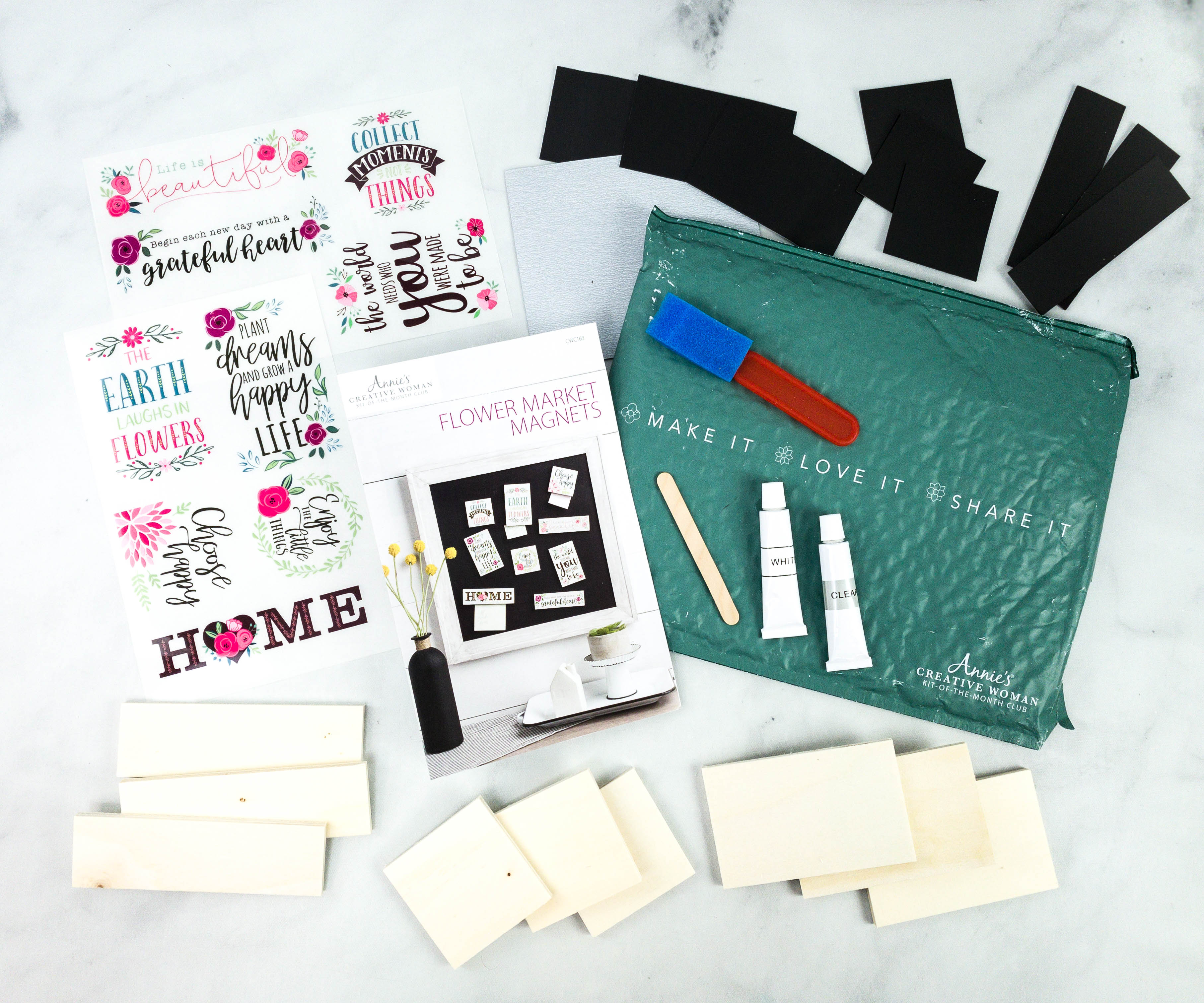 Everything in my box!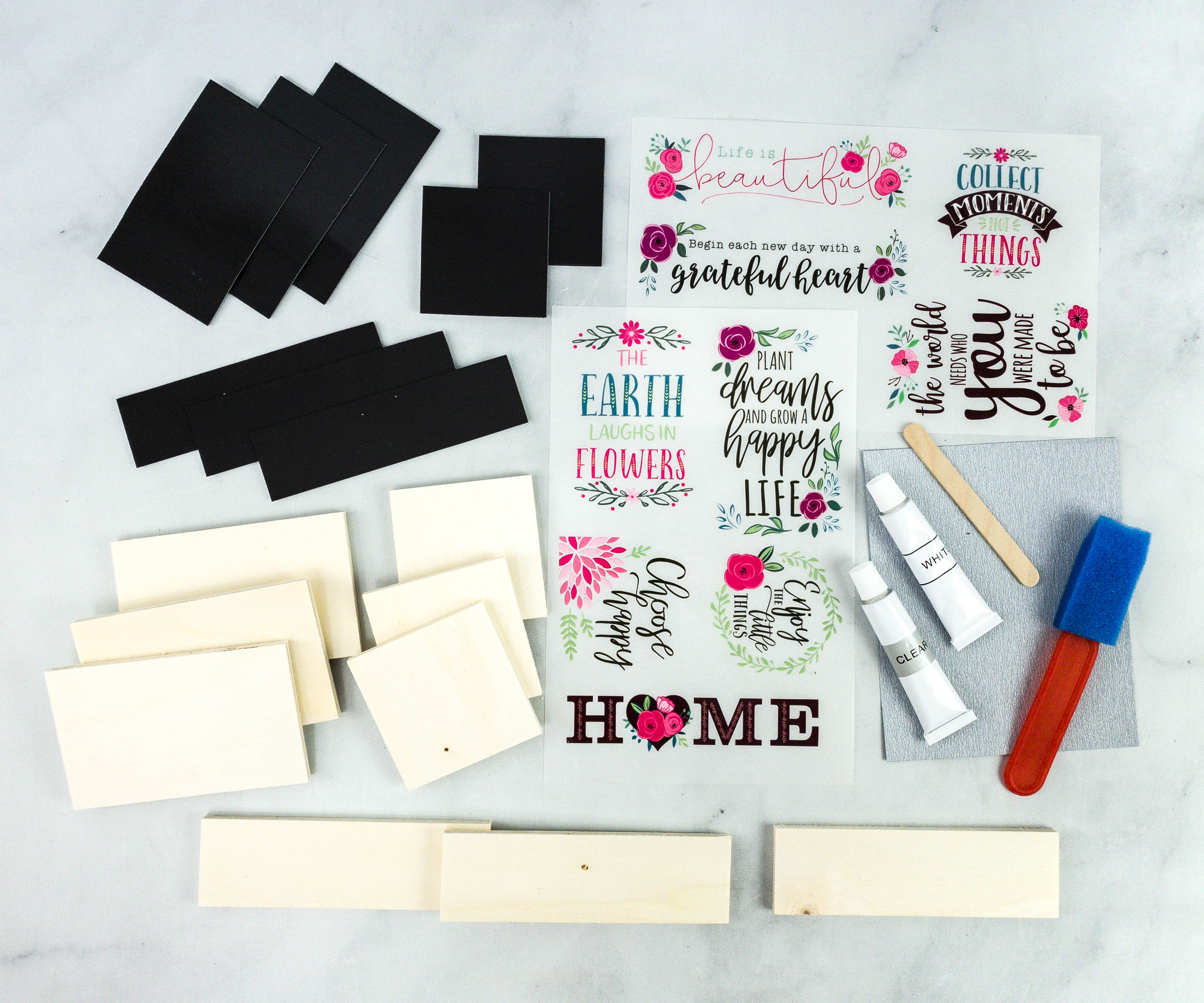 We got basically everything we need inside the kit. We just need the help of a few items that we can already find at home like a pair of scissors, paper towels, and a paper plate!
The kit included different sizes of wooden blocks.
We also got a foam paintbrush and two tubes of paint.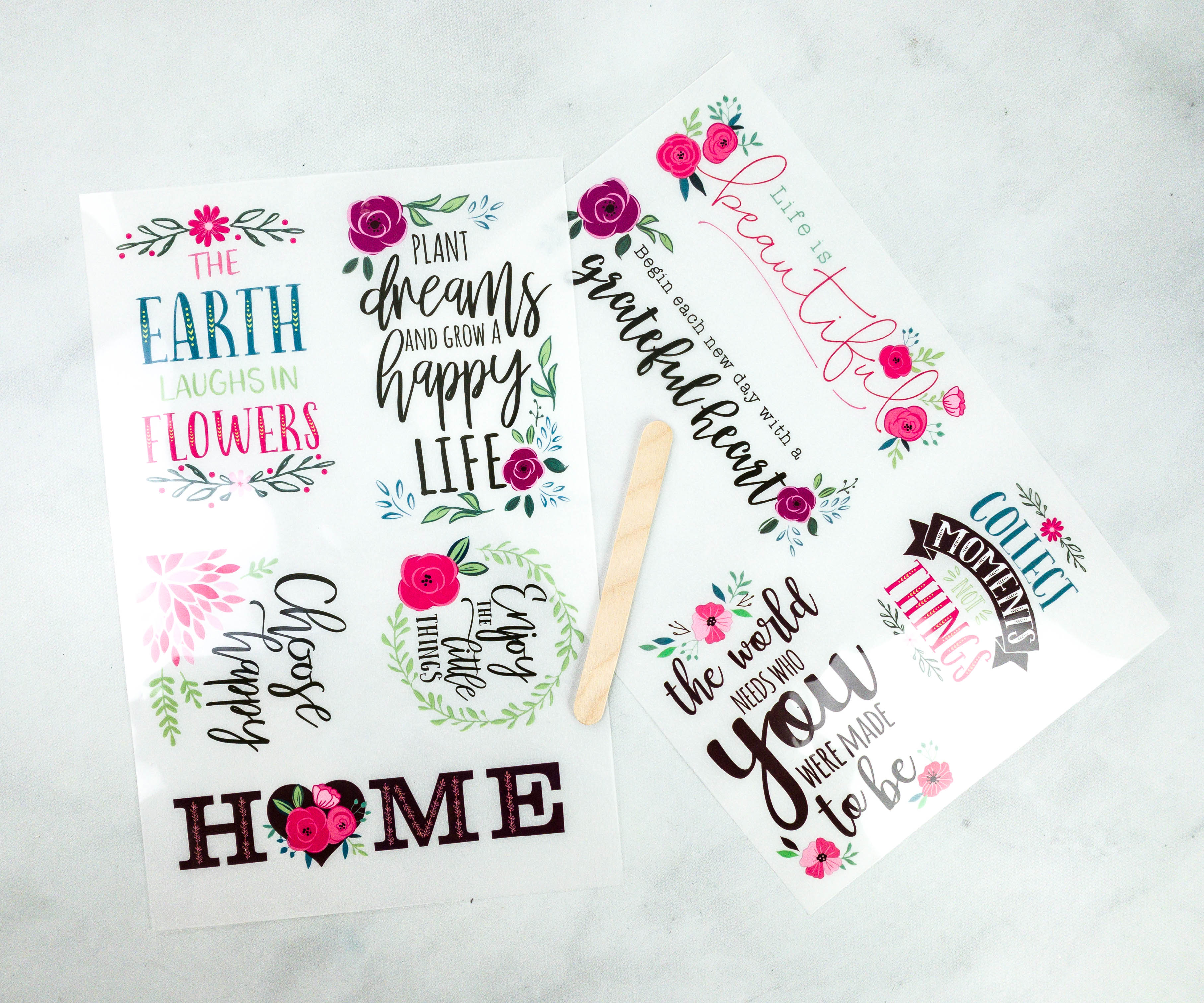 These rub-on sticker sheets are for designing the magnets.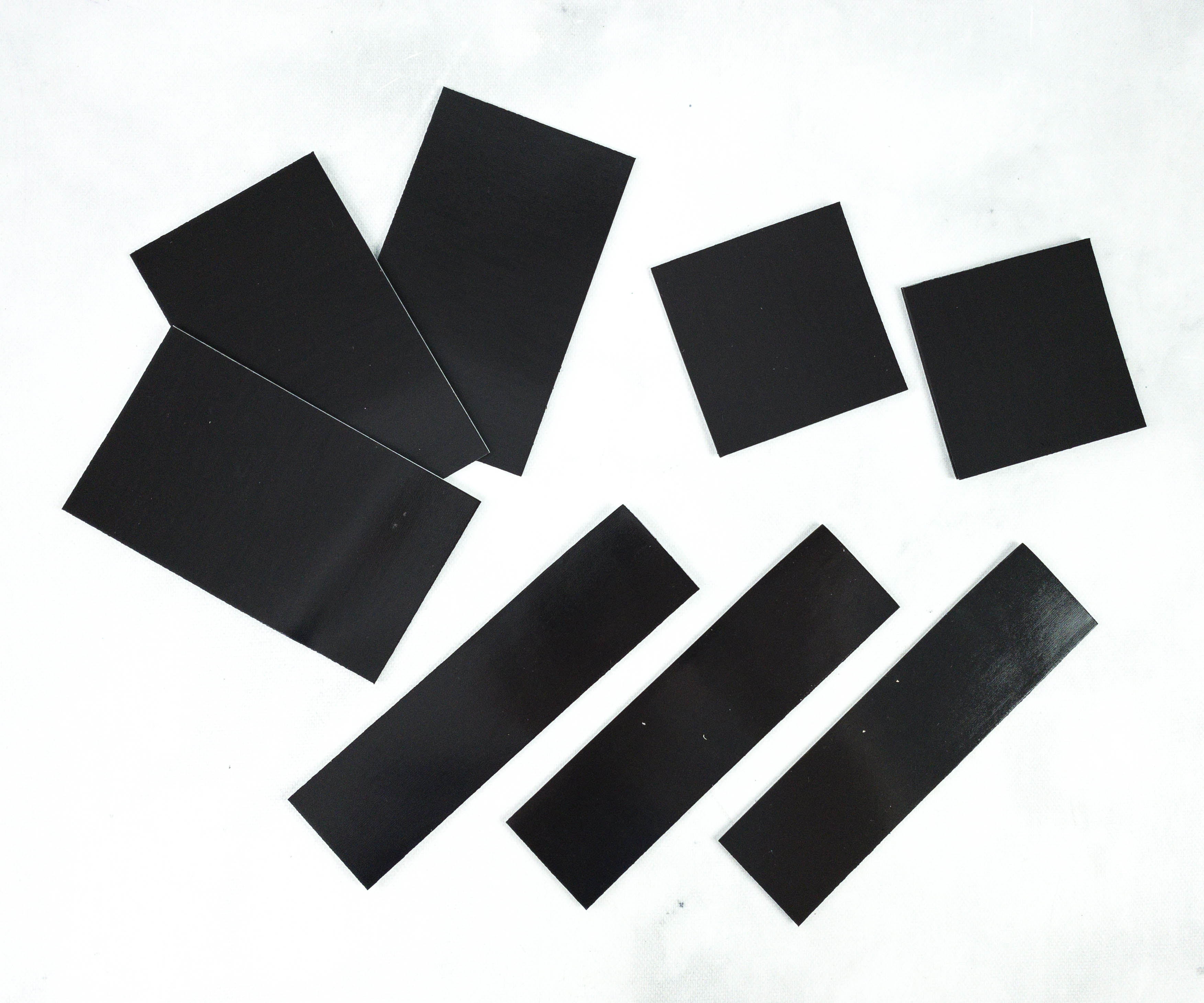 The magnetic strips also came in different sizes!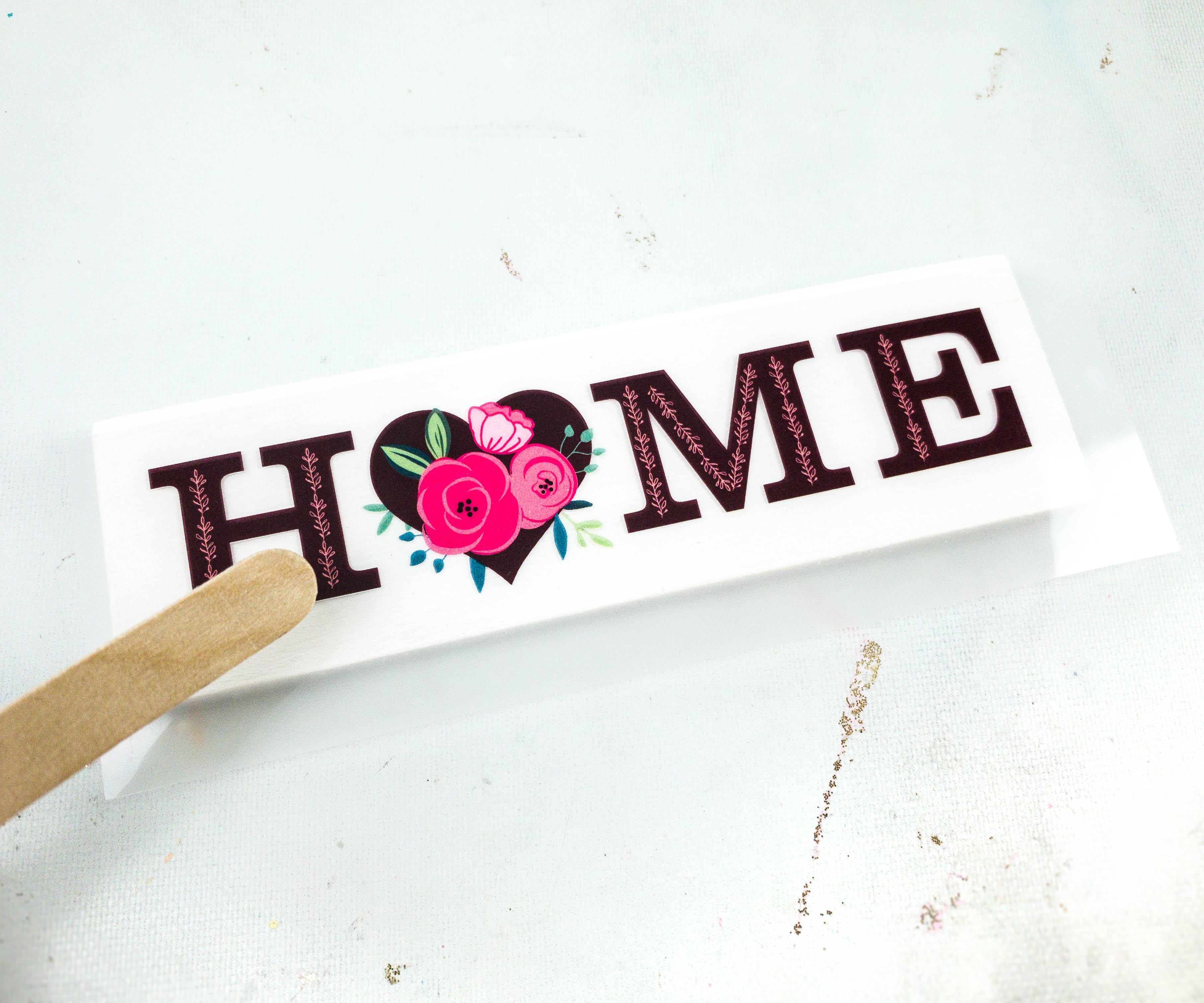 First, we need to paint the block and let it dry. Once done, we need to cut out the rub-on that we want to place on that certain block and stick it carefully, making sure that we are contented with how it is aligned.
Using the crafting stick, we rubbed the design gently to make sure it transfers to the block. The next step is to gently peel the paper to reveal the finished design. Make sure to rub every nook and cranny so all the design would transfer properly.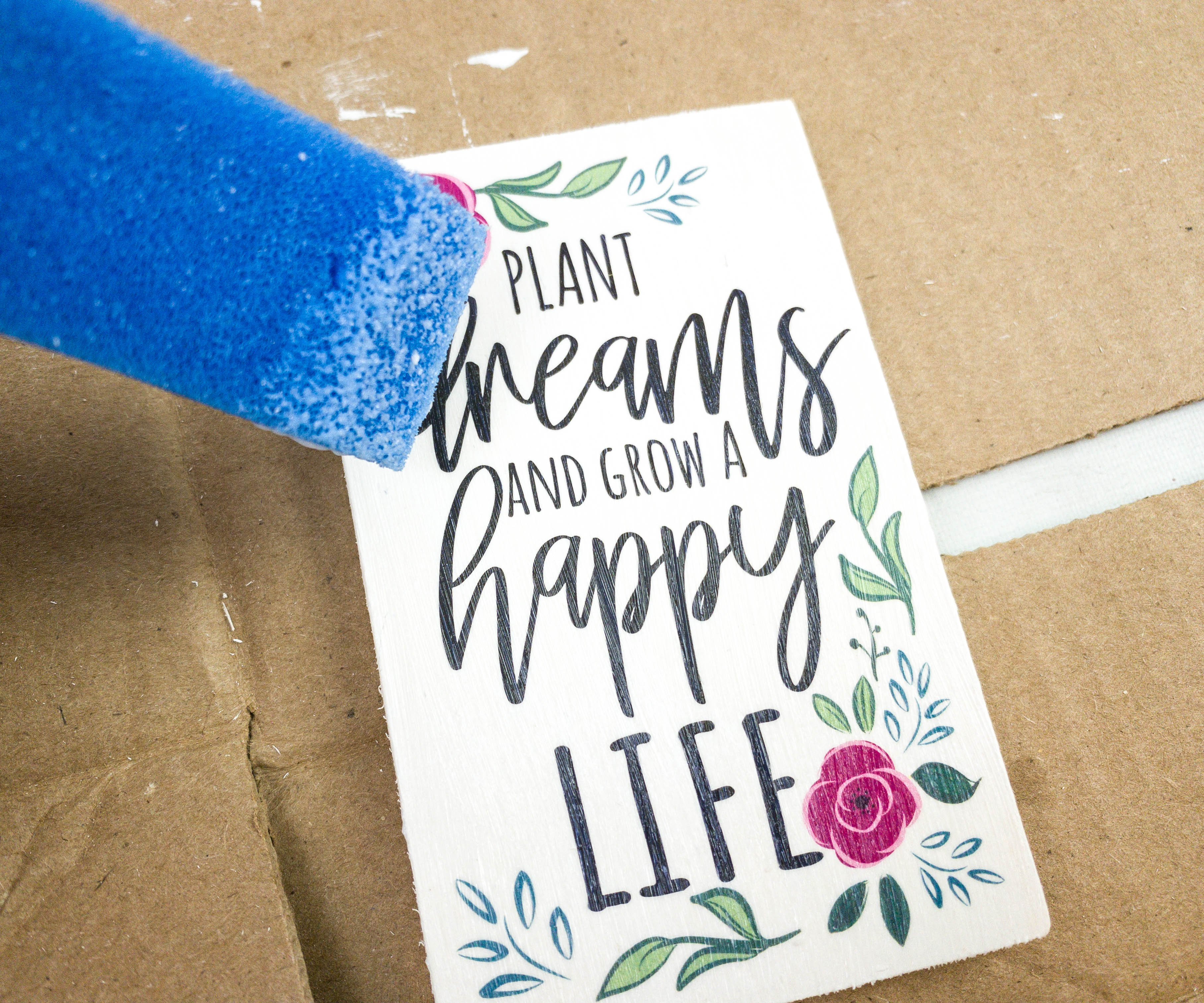 After everything is done, we need to apply a clear coat to seal everything together and make sure the design doesn't fade off.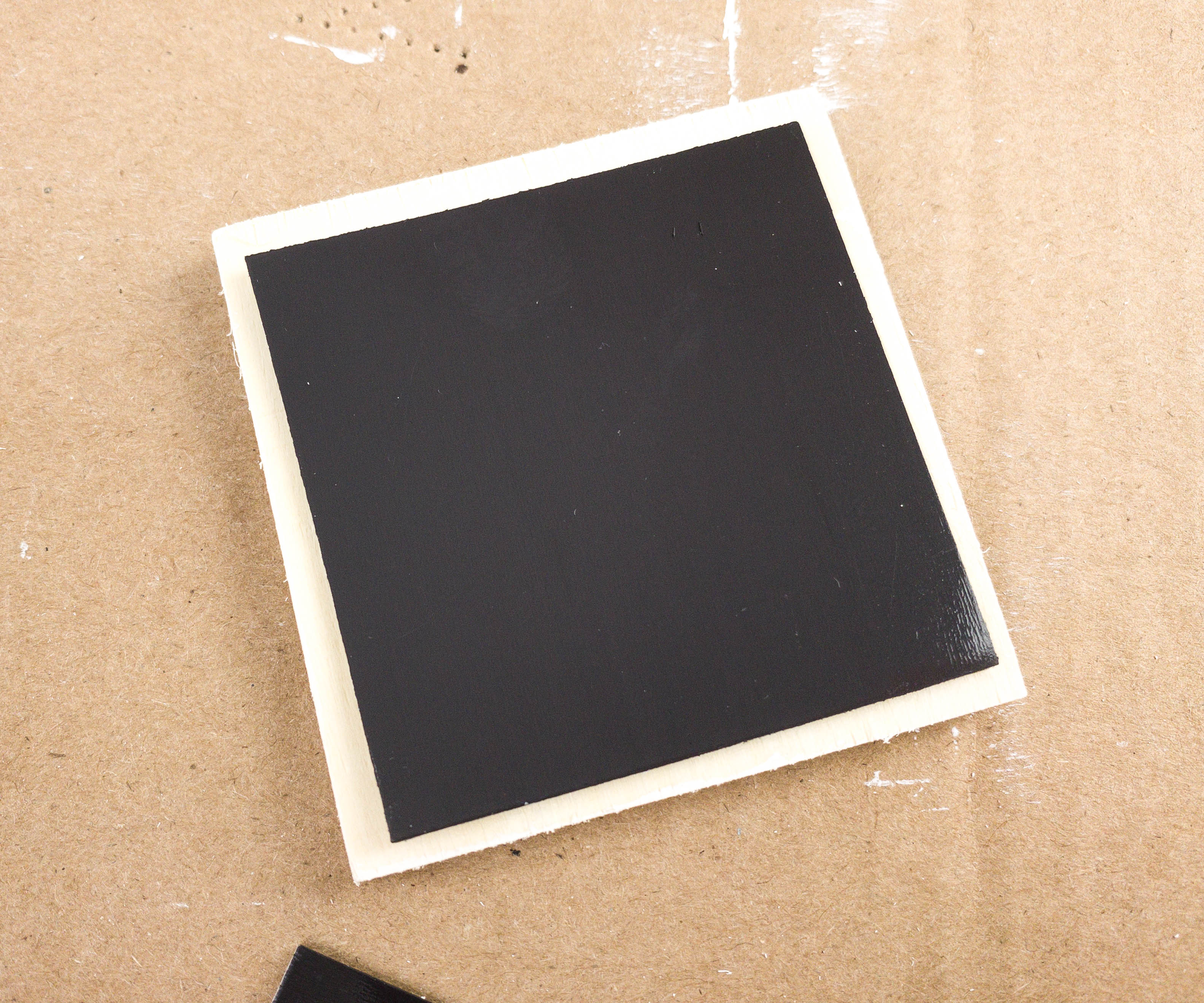 When it dries, all we have to do now is get the matching magnet size and stick it on the back!
The finished products are gorgeous!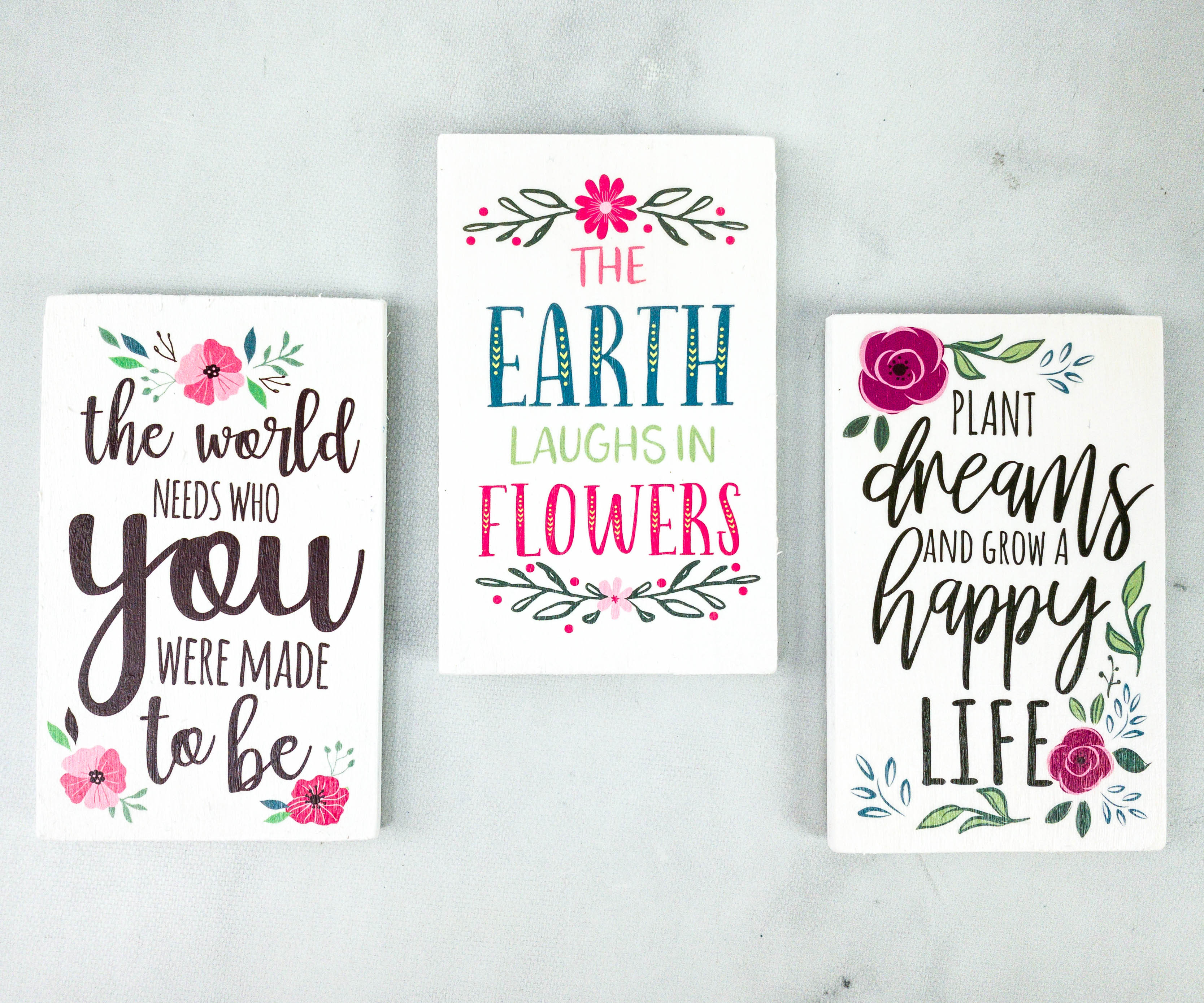 I love the positive quotes on these magnets!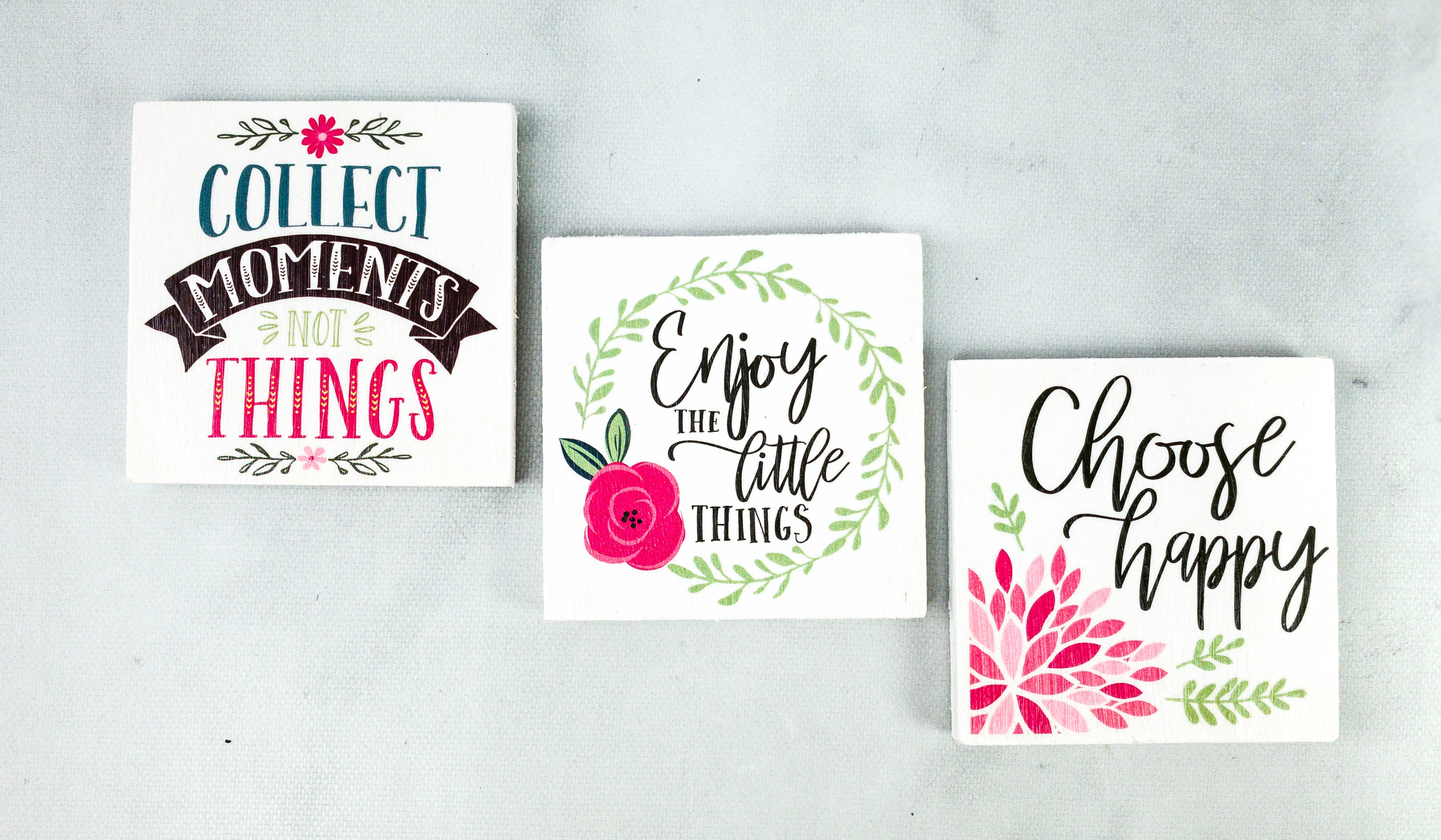 I honestly couldn't believe they were so easy to do!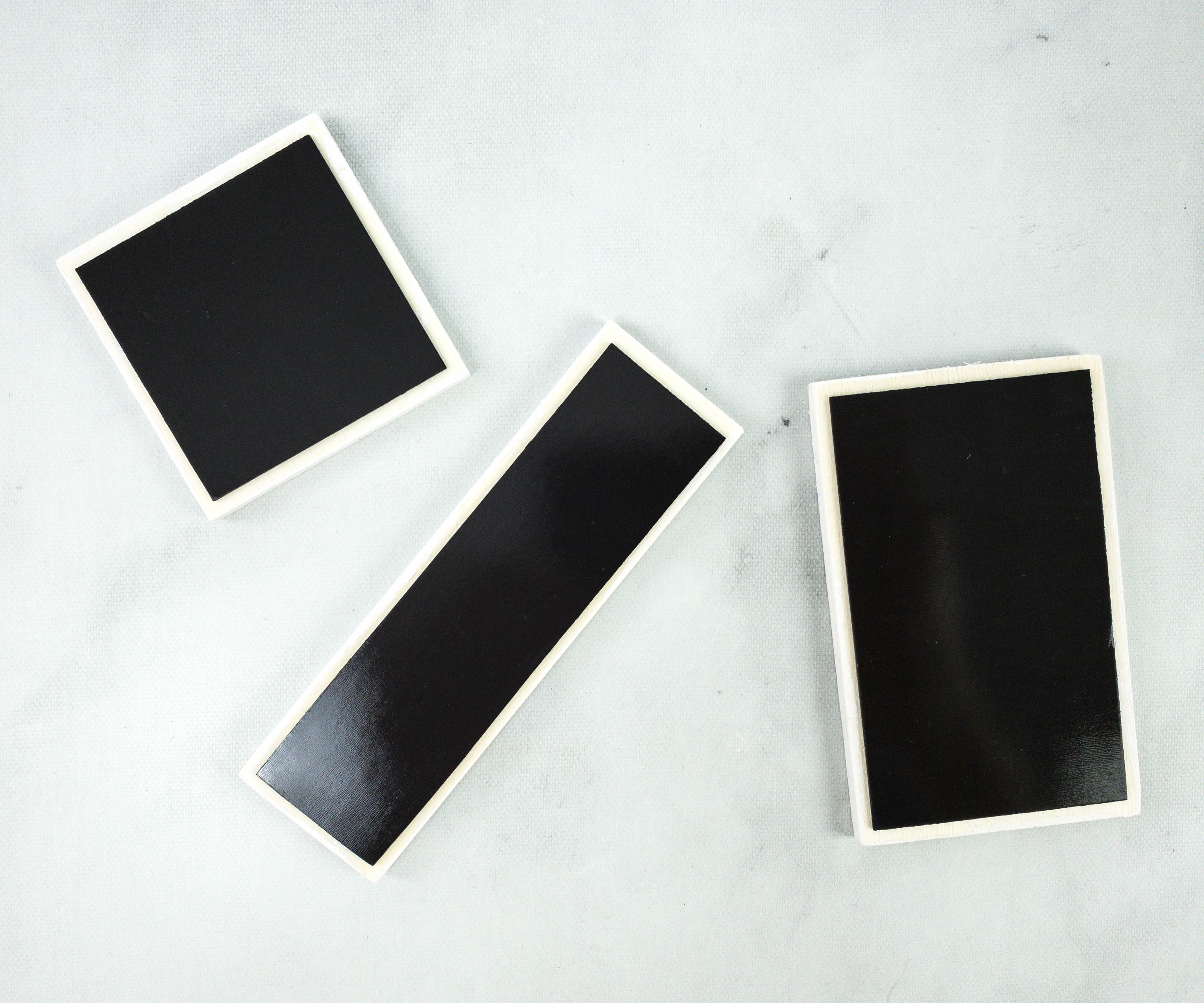 The magnetic strips fit snugly on the back of each piece.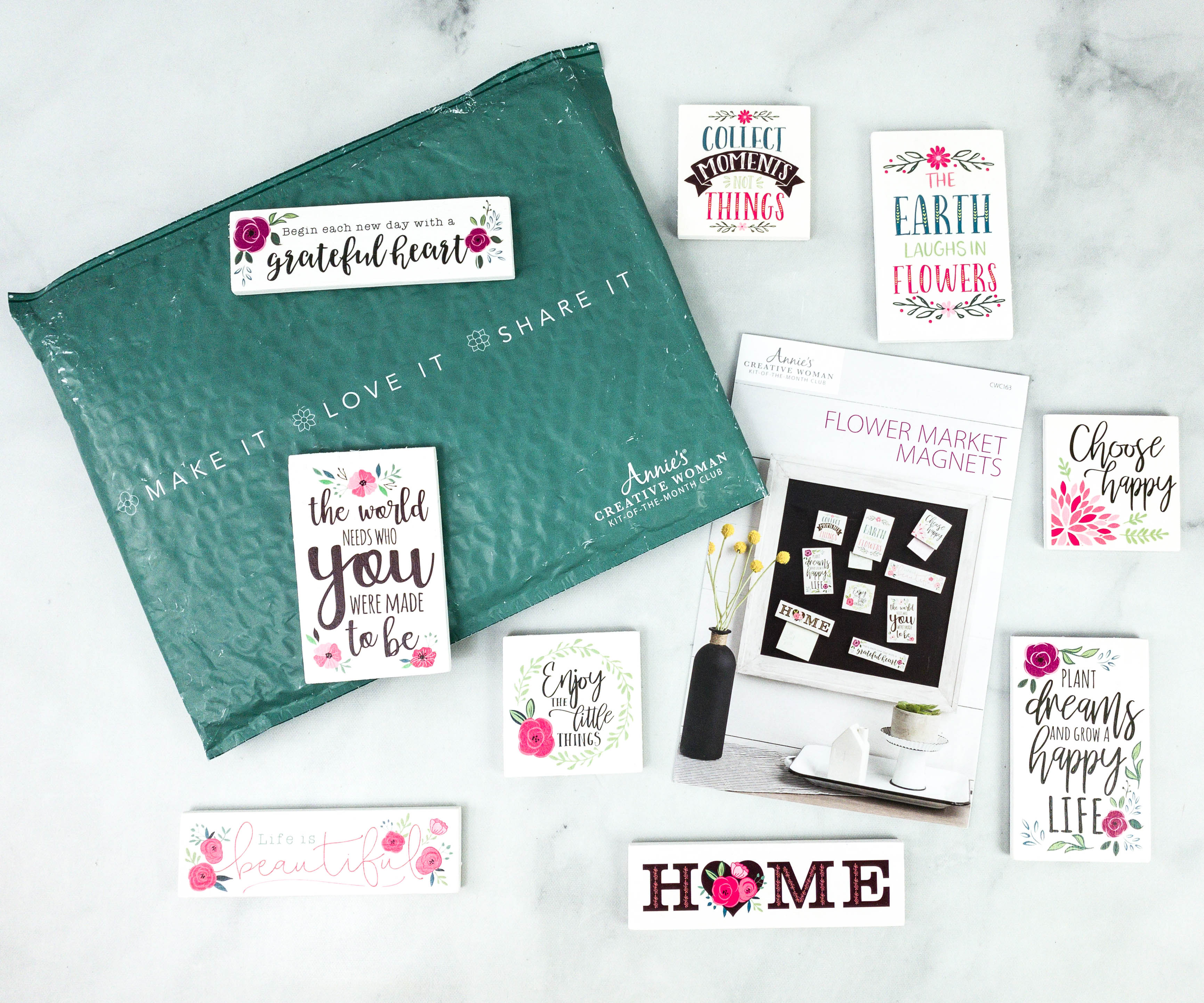 I would have loved to keep everything but they are also perfect as gifts!
I had a really great time making this project. It's super easy so I honestly didn't expect the end result to look this good! I really like the positive messages on each piece, especially the reminder to always begin each day with a grateful heart. I think these small trinkets would be very much appreciated by anyone who will be receiving them as a gift! Annie's Creative Woman Kit-of-the-Month Club has sent pretty projects that help keep me busy during my free time. I've really enjoyed all the things I've have made so far!
What do you think of the Creative Woman Kit-of-the-Month Club box?
Visit Annie's Creative Woman Kit-of-the-Month Club to subscribe or find out more!