Angels' Cup Coffee offers a unique tasting experience with their coffee subscription boxes. Every box features different roasters and different origins, making every cup special! Subscribers can also choose if they want to receive whole bean, coarse grind (French press), or fine grind (drip). Angels' Cup has 3 different subscriptions:
The Black Box – Your choice of light, medium, or dark roast (4 larger samples). $19.99 + $5.00 Shipping
Cupping Flight – Your choice of light, medium, or dark roast (4 smaller samples). $9.99 + $3 Shipping
All Stars – Includes top-rated coffees from both light, medium, dark roast subscriptions (1 bag). $17.49 + $5.00 Shipping
Angels' Cup will be introducing additional Specialty Boxes like Carbonic Maceration processed coffees, special Yemen Naturals, and other fun and rare coffees.
DEAL: Get 20% off your first month in a pay per shipment plan! Use coupon code HELLO20.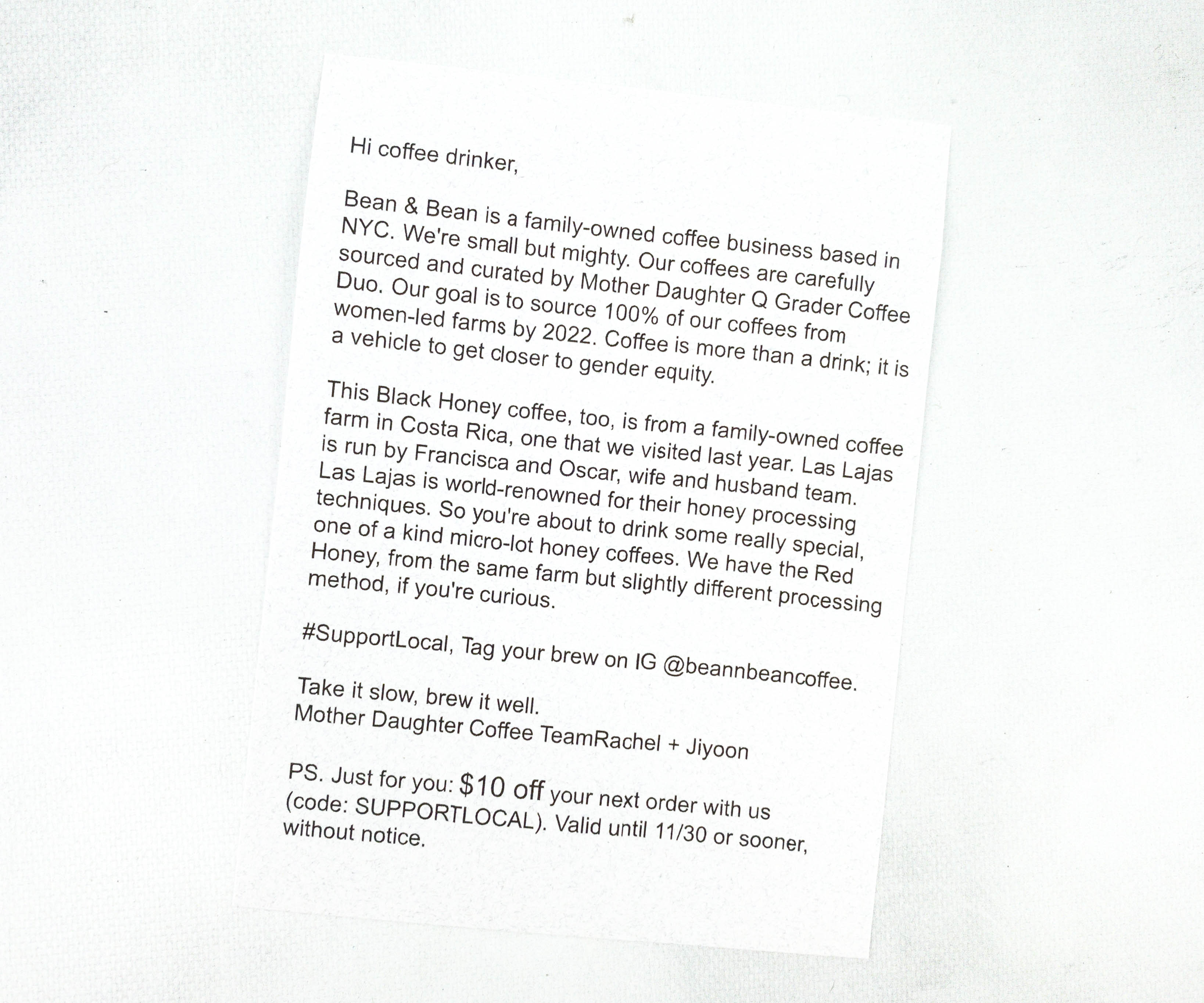 Inside the box is a letter from Rachel and Jiyoon of Bean & Bean Coffee. They also included a $10 off coupon code for orders on their website.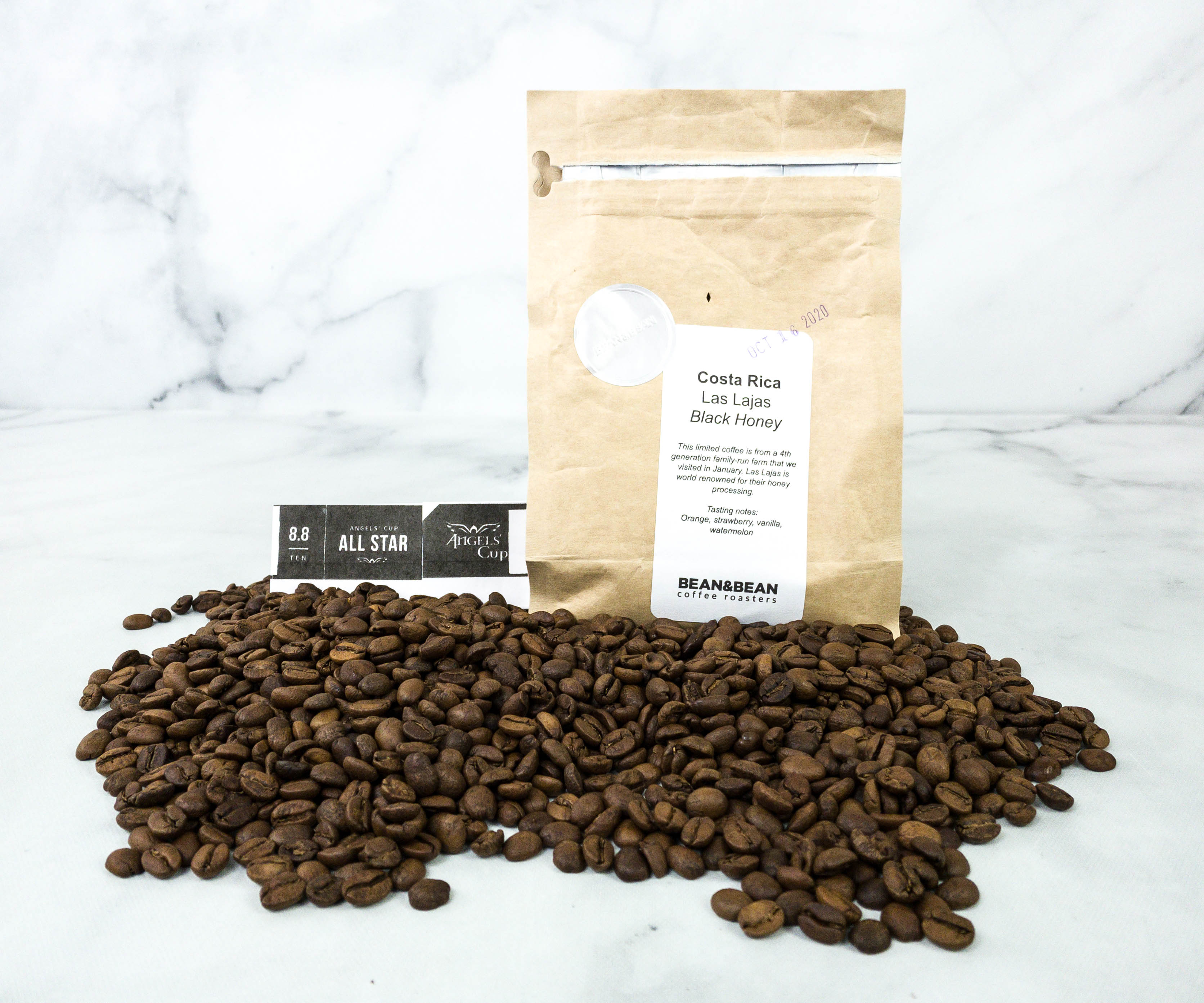 Everything in my November 2020 pack!
Bean & Bean Coffee Roasters Costa Rica Las Lajas Black Honey ($24) The featured coffee beans of the month is from Bean & Bean Coffee Roasters. It's a luscious coffee sourced from the highlands of Costa Rica with an average altitude that ranges from 1,500-1,800 meters above sea level.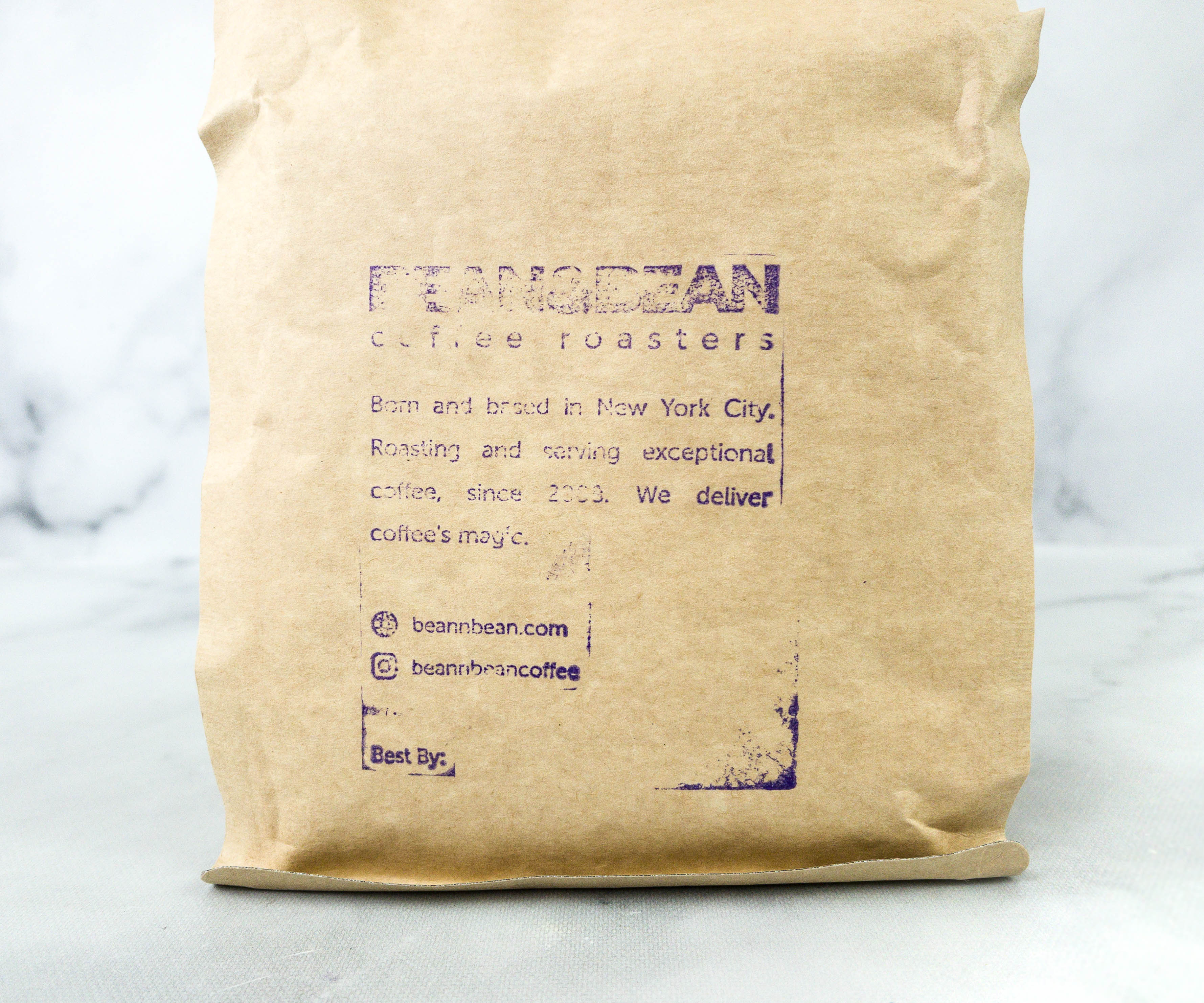 Printed at the back of the bag is brief information about the coffee maker, Bean & Bean!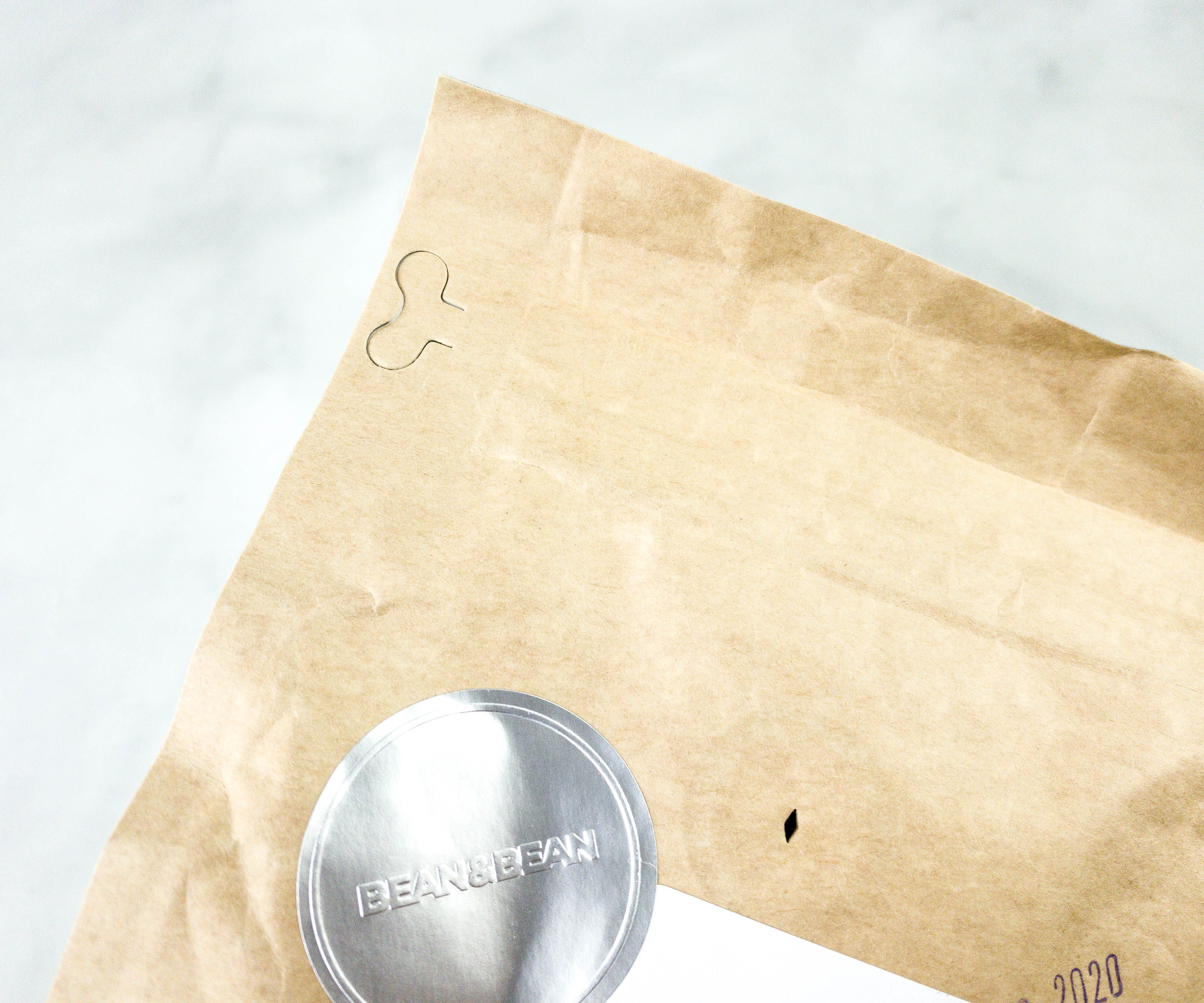 These coffee beans came in a re-sealable bag to preserve the freshness and the aromatic scent of the coffee beans.
This part of the bag features the name of the coffee, tasting notes, and the bean's roasting date.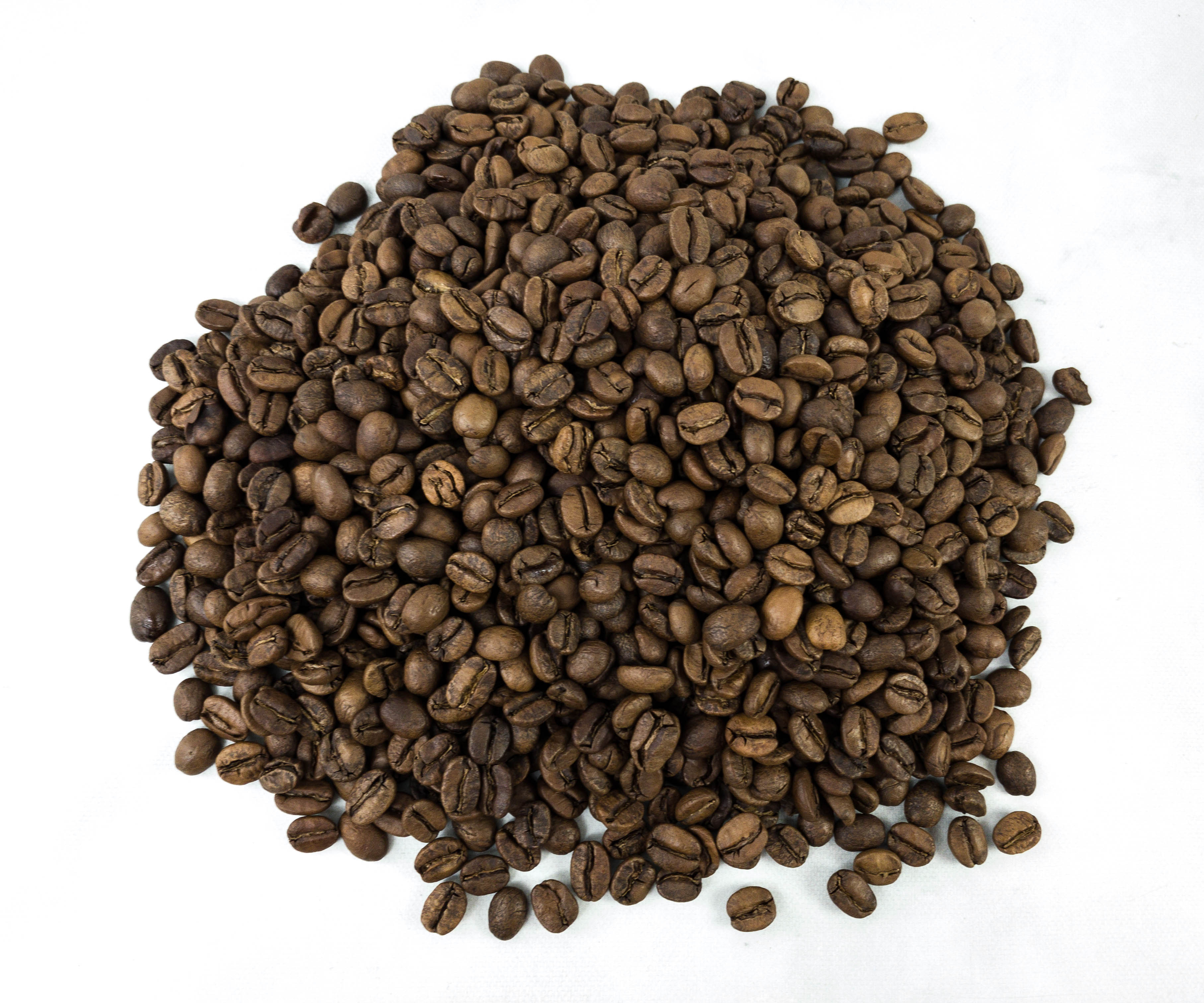 Inside the bag are perfectly-roasted, medium-roast coffee beans. They smell so good!
Based on their texture with solid golden brown color, these coffee beans are top-quality!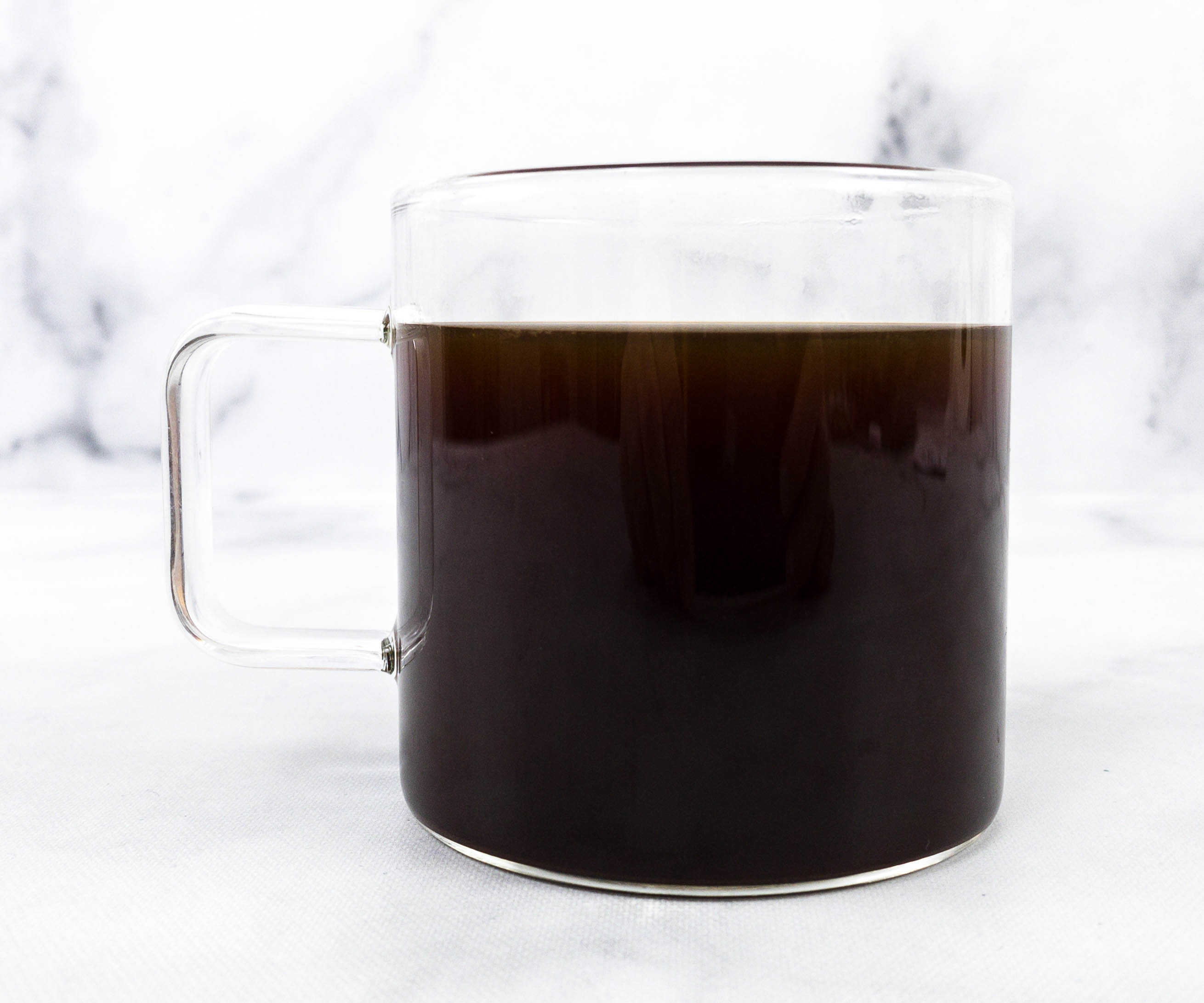 This coffee features a well-balanced blend of fruity notes which includes orange, strawberry, and watermelon, with a little kick of creamy vanilla on the aftertaste.
Unlike other fruity coffees, this one is not astringent. It's bright, bold, and flavorful, but definitely not too overwhelming on the palate.
It's another bag of top-quality coffee beans from Angels' Cup! This coffee subscription never ceases to send premium-quality coffee that is flavorful and simply irresistible. This month's featured coffee from Costa Rica is the type of coffee that I can easily drink every day since it's very tasty but not too overwhelming! If you prefer ground coffee, no worries because they offer that as well!
What do you think about Angels' Cup?