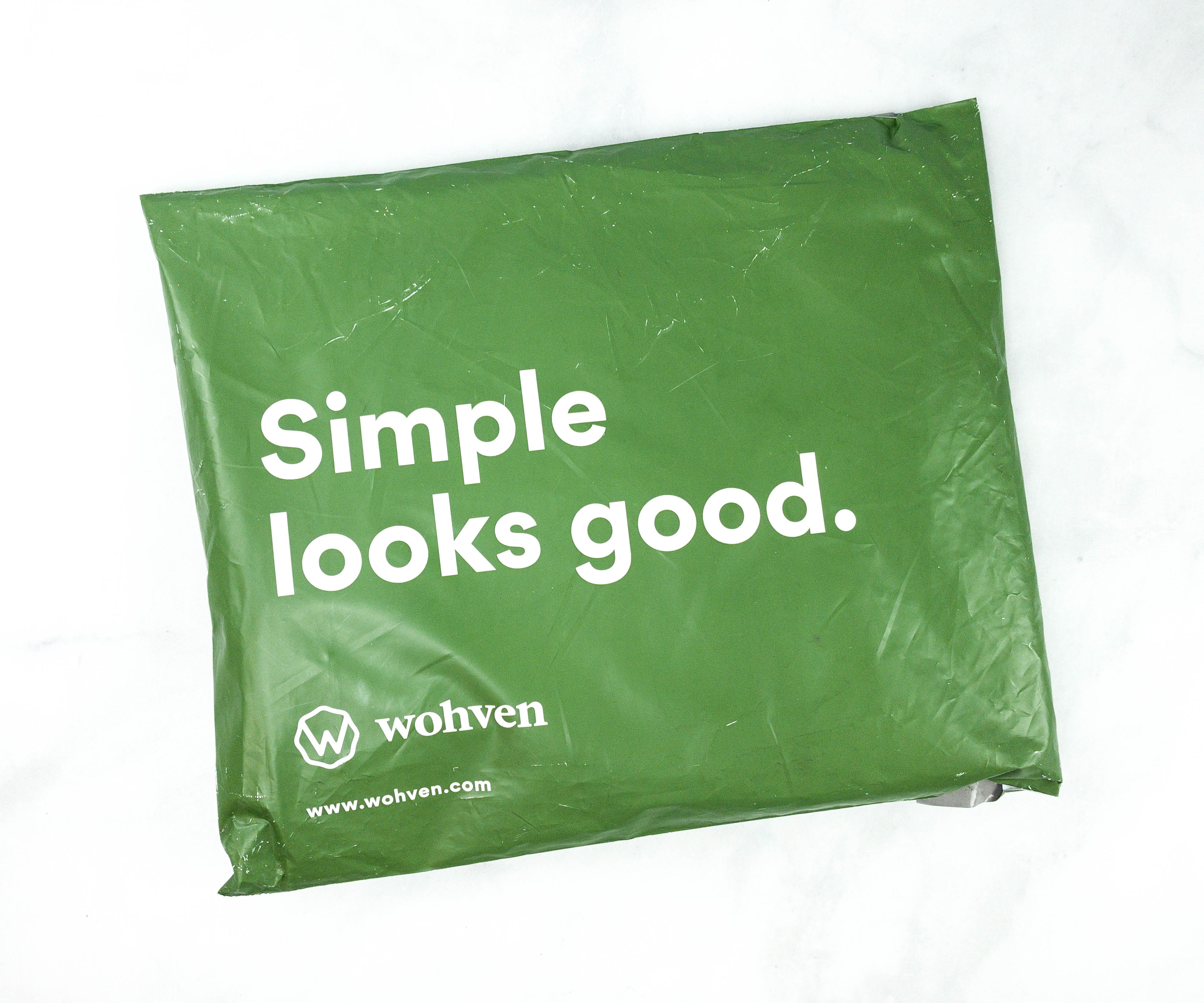 Wohven is a monthly t-shirt subscription service that sends you premium quality t-shirts at a fraction of the retail price.
The blank t-shirt subscription starts at just $9 a month and you can choose one of 12 colors (charcoal, light gray, navy, black, white, royal, brown, red, pewter, olive, mint, cardinal, or midnight), or let them surprise you. For $10 a month, they will make your t-shirt a v-neck (same color choices but no olive, mint, cardinal, or midnight) and for $13 a month, they will send you a graphic tee every month ($14 for a graphic v-neck). Go up to a long-sleeve graphic tee for $18 per month. Sizes range from small to XXL. Women's option available now, too!
This is a review of the $13 per month graphic tee option.
DEAL: Get 30% off of your first month with coupon code HELLOSUB30.
The shirt came in Wohven's classic green plastic mailer.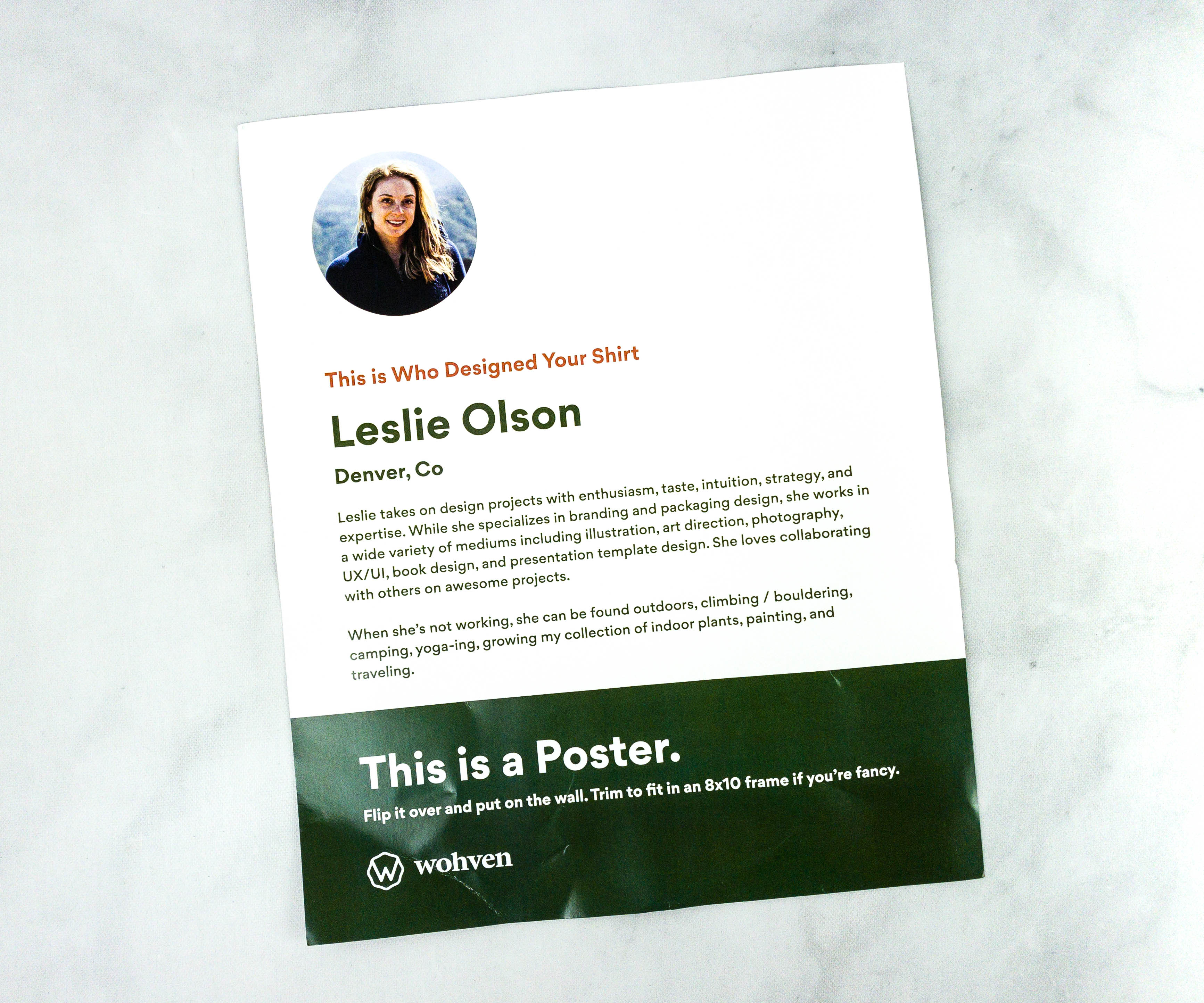 Each mailer includes a poster that features the designer of the shirt. This month, it's Leslie Olson from Denver Colorado! She's a full-time designer focusing on branding and packaging design. She is also an illustrator, art director, photographer, and more!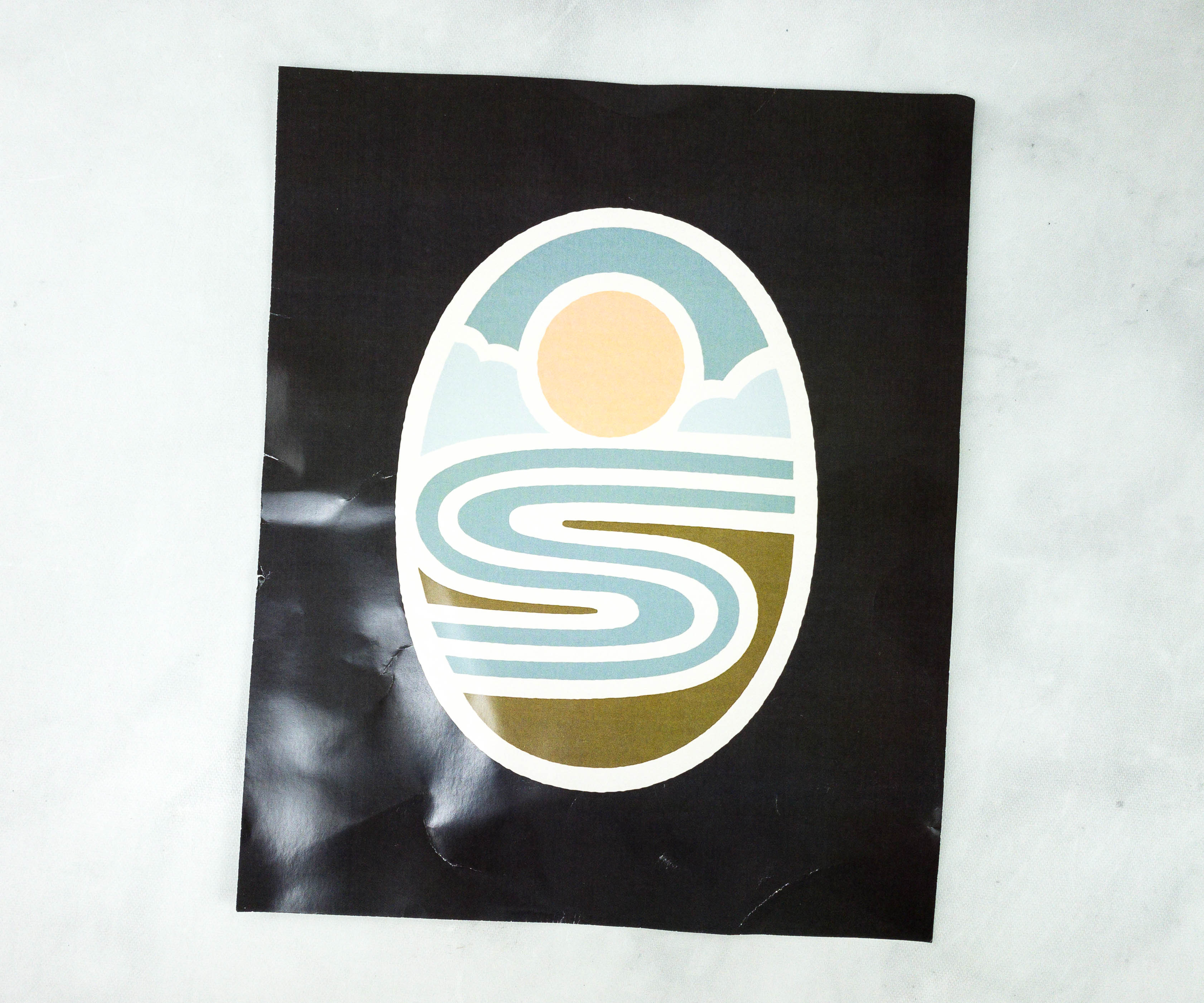 The other side of the sheet features this month's shirt design!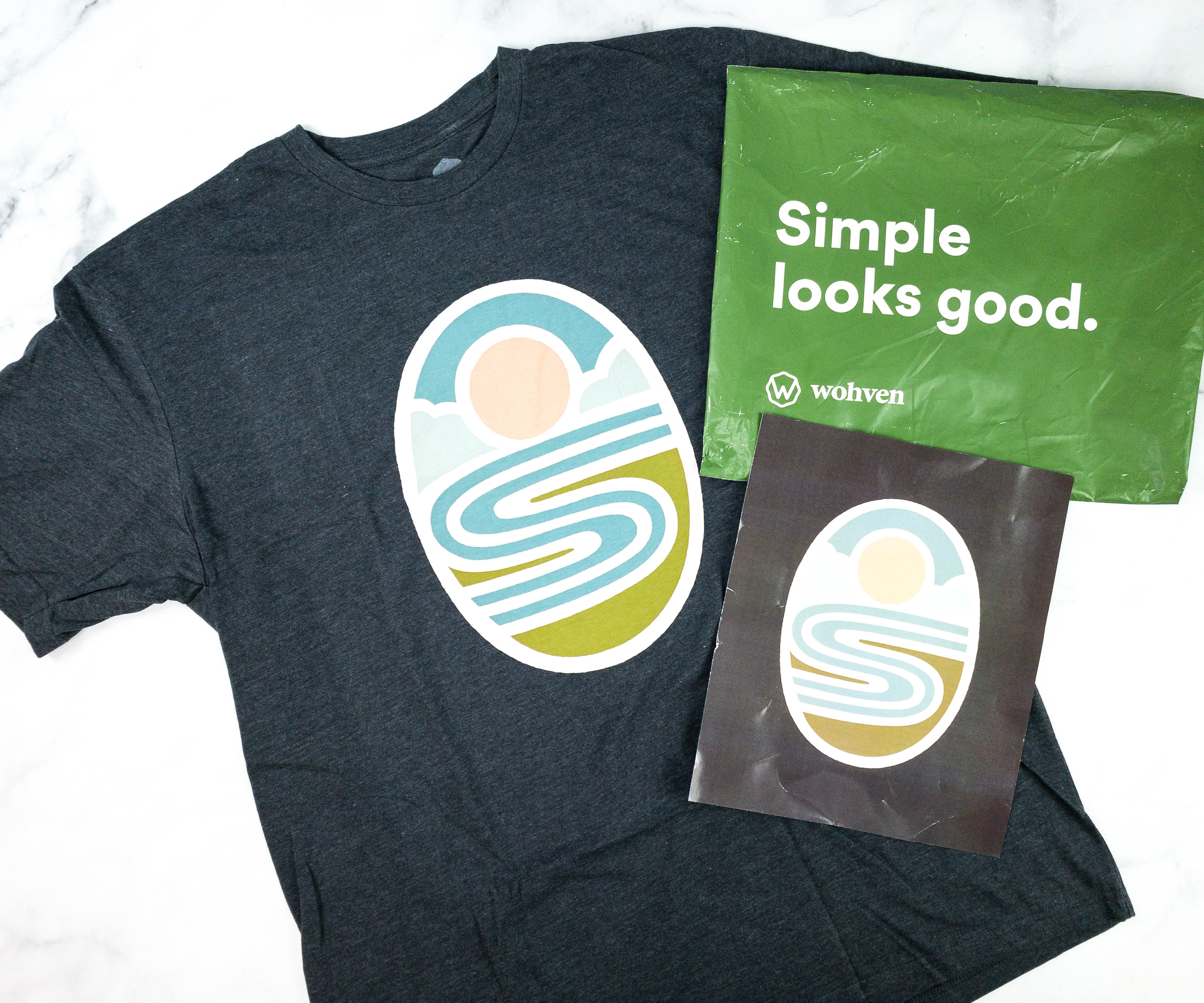 Everything in my September 2020 package!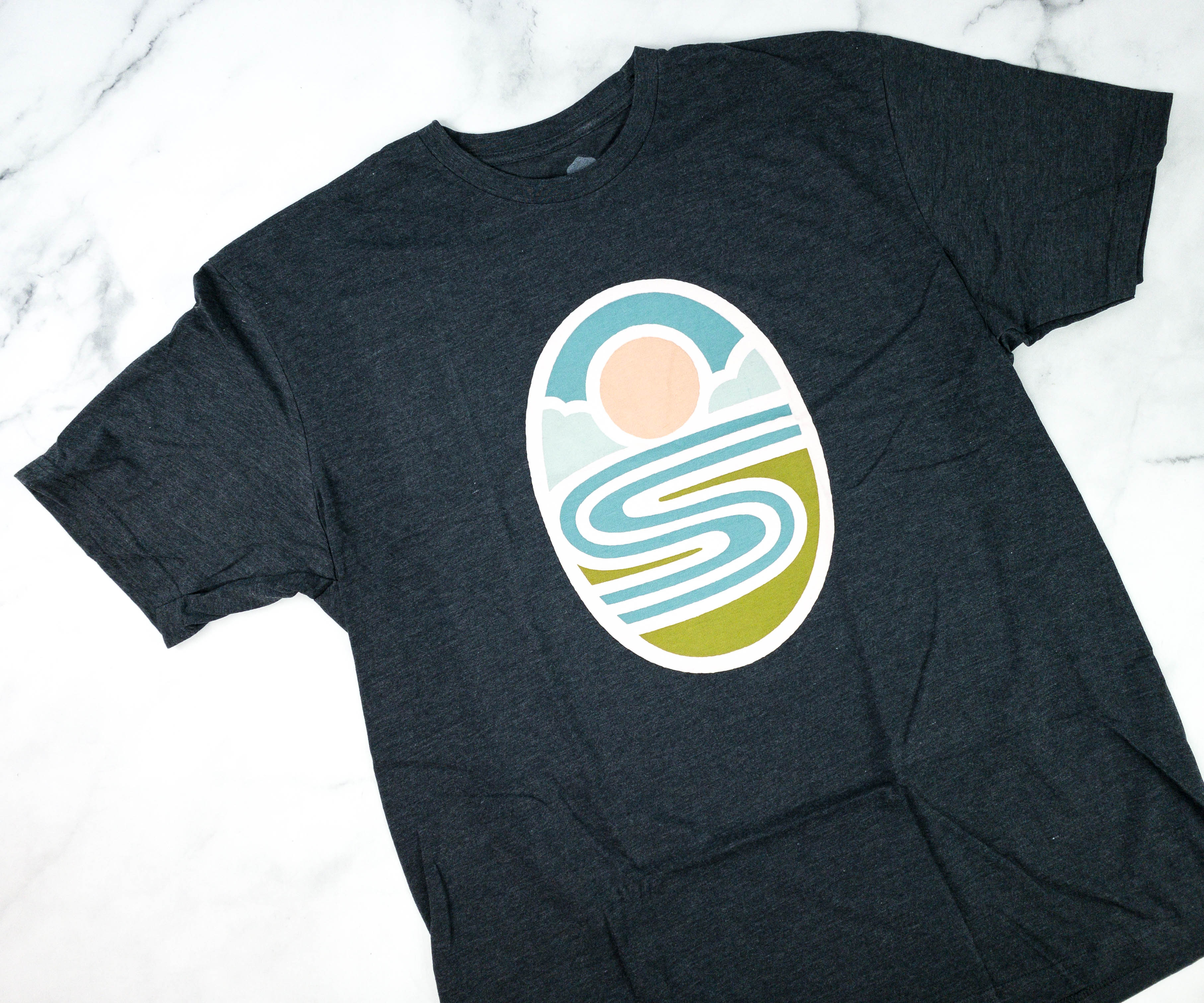 This month's graphic tee for men is in black. It's a classic round neck tee made from premium-quality cotton fabric, so it's also breathable and lightweight.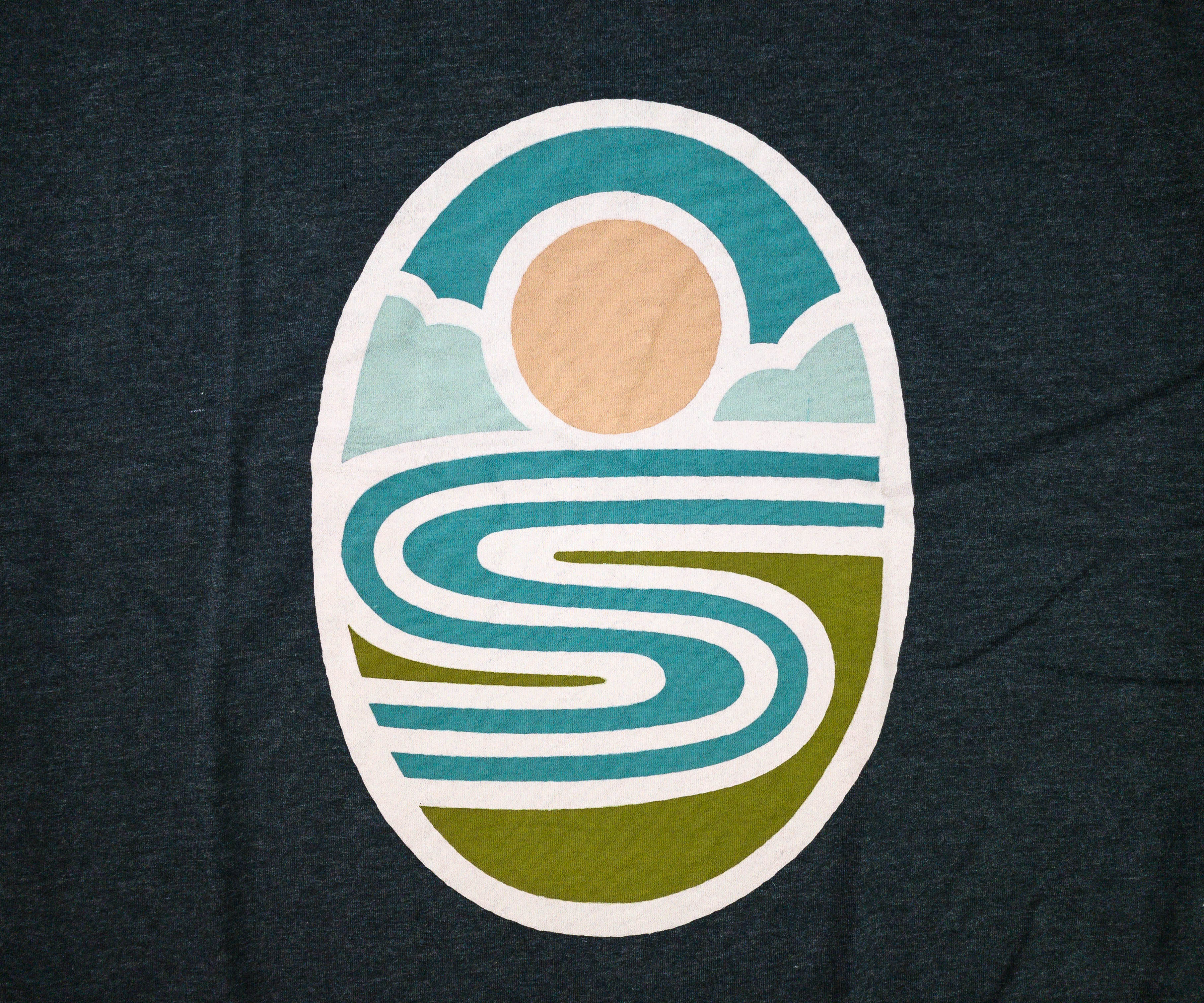 The shirt's design looks wonderful! Using simple shapes and lines, the designer created a nature-themed scenery. It reminds me of spending a sunny day near a river or stream surrounded by greens.
I love wearing graphic t-shirts and Wohven makes some of the best ones out there! Their tees are always high-quality, from the fabric used to the designs made by local artists. This month's shirt is simple yet eye-catching, and I also like the colors used because it somehow gives me a calming effect. It's like a piece of art on a shirt and I love it!
What do you think of Wohven?