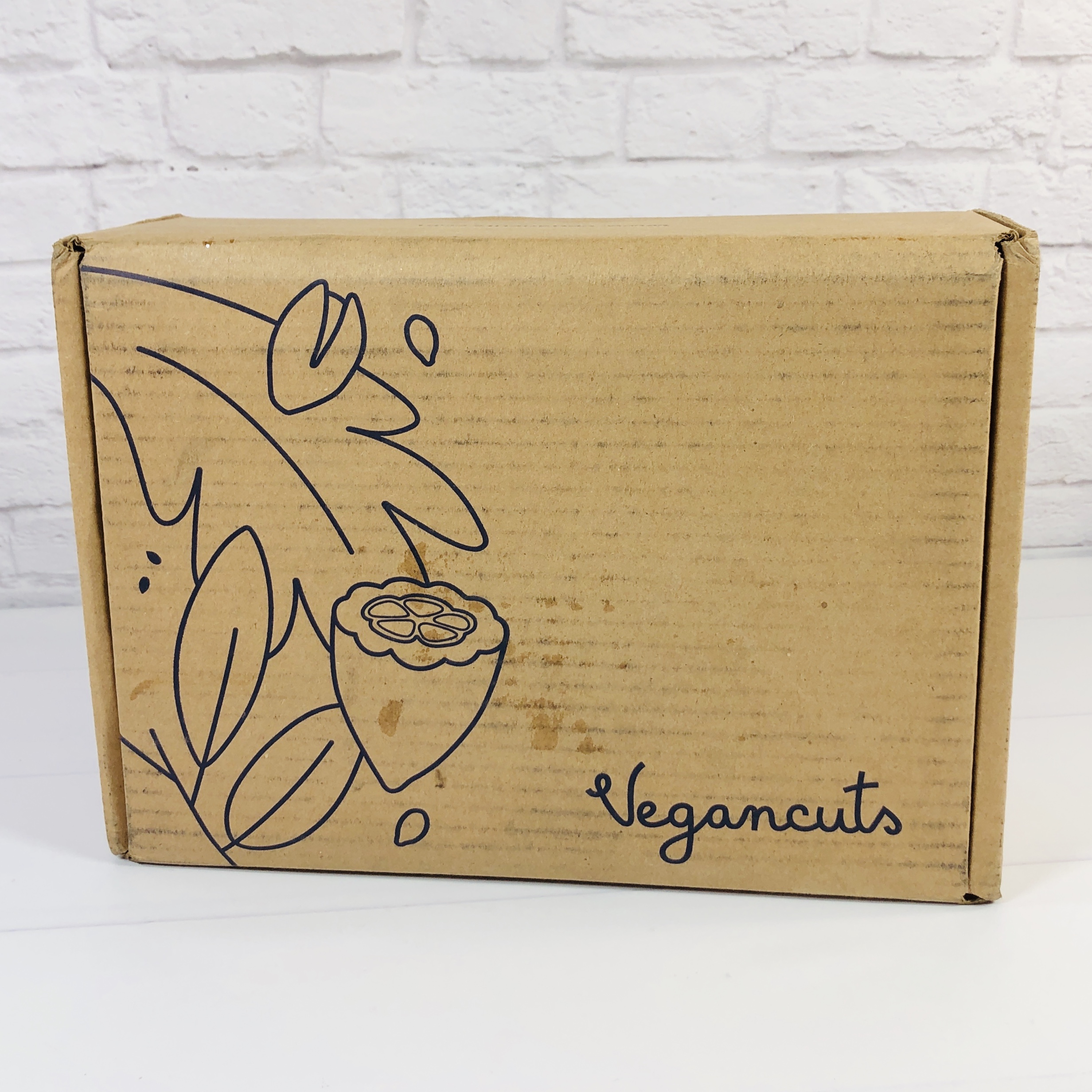 Vegancuts Snack Box is a monthly vegan food subscription that deleivers 10 or more organic and vegan treats each month. Snacks can include a pantry item or drink and most snacks are gluten-free. Each subscription box costs $24.95 monthly, or save a bit with a longer pre-paid term.
From vegan mac and cheese and delicious vegan chocolate, to avocado chips, hummus crackers and superfood smoothies, the Vegancuts Snack Box is your monthly delivery of the best vegan snacks and meal items, and drinks on the market. Open the door to at least 10 sweet & savory vegan snacks to make vegan living easier than ever before.
DEAL: Use the coupon code hellosub to get $5 off your first box on any Vegancuts subscription!   It can only be used once per customer, but it can be used on multiple subscriptions at once so long as they are in the same transaction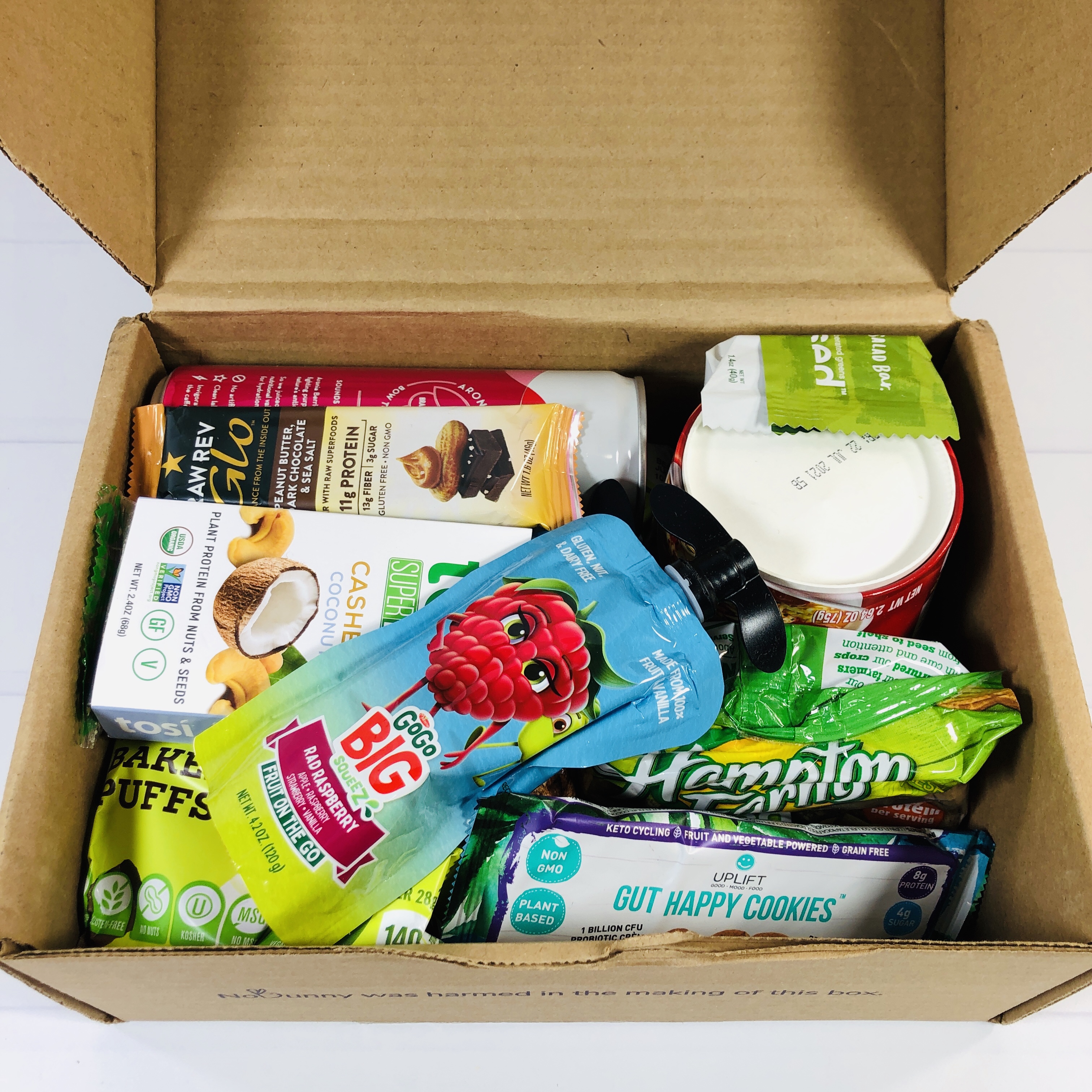 Packed with snacks!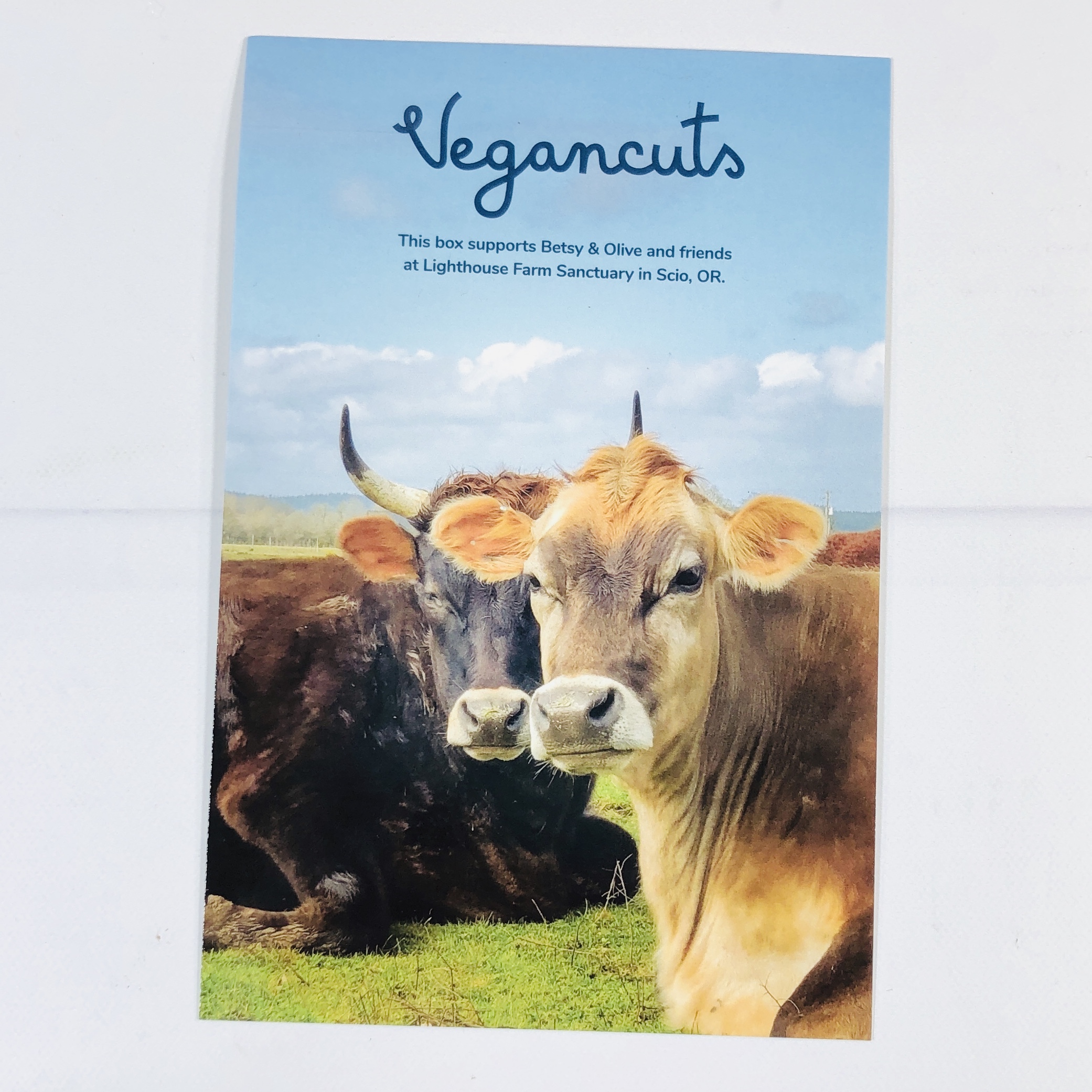 I received a card that told me proceeds from this box will go to the animals at Lighthouse Farm Sanctuary!
The theme for the September Box was Adventurous Snacking! The bottom of the card says that substitutions may be made.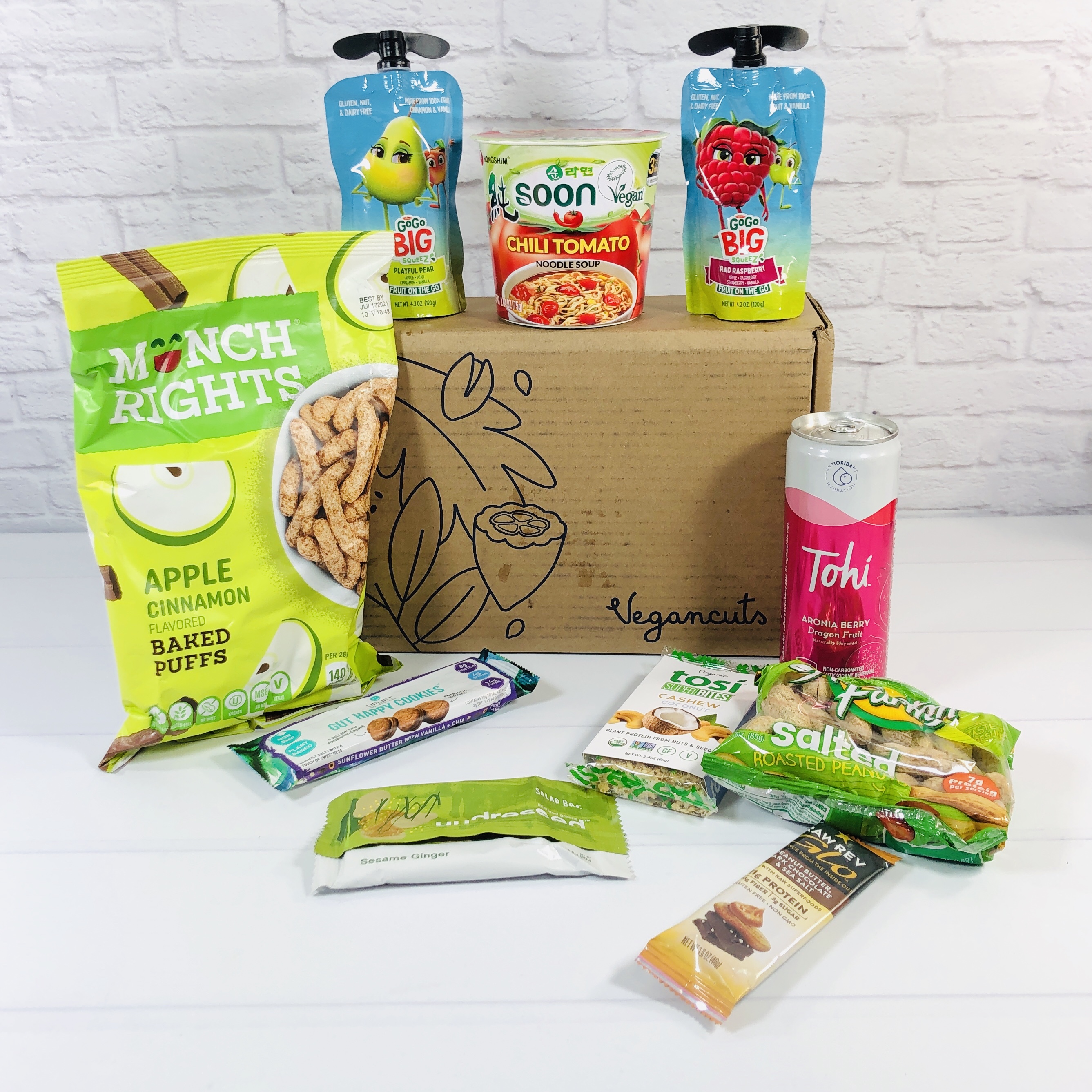 Everything in my box!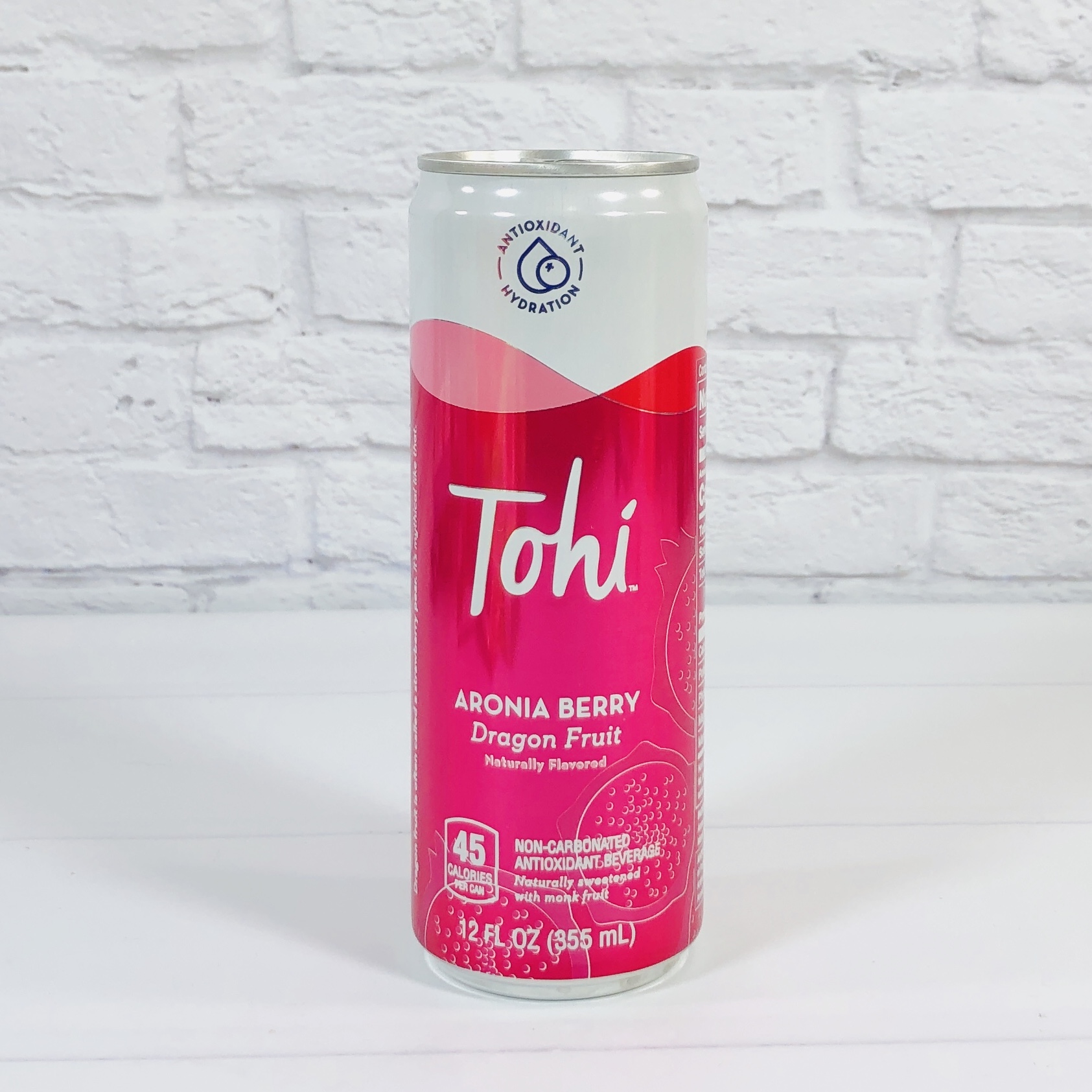 Tohi Aronia Berry Dragon Fruit is a non-carbonated drink that is low in calories. It has aronia berries, which have antioxidants and they are grown in the USA. The drink is sweetened with monk fruit and is watered down a bit, more like an enhanced water than a true juice. It has a fruity berry flavor.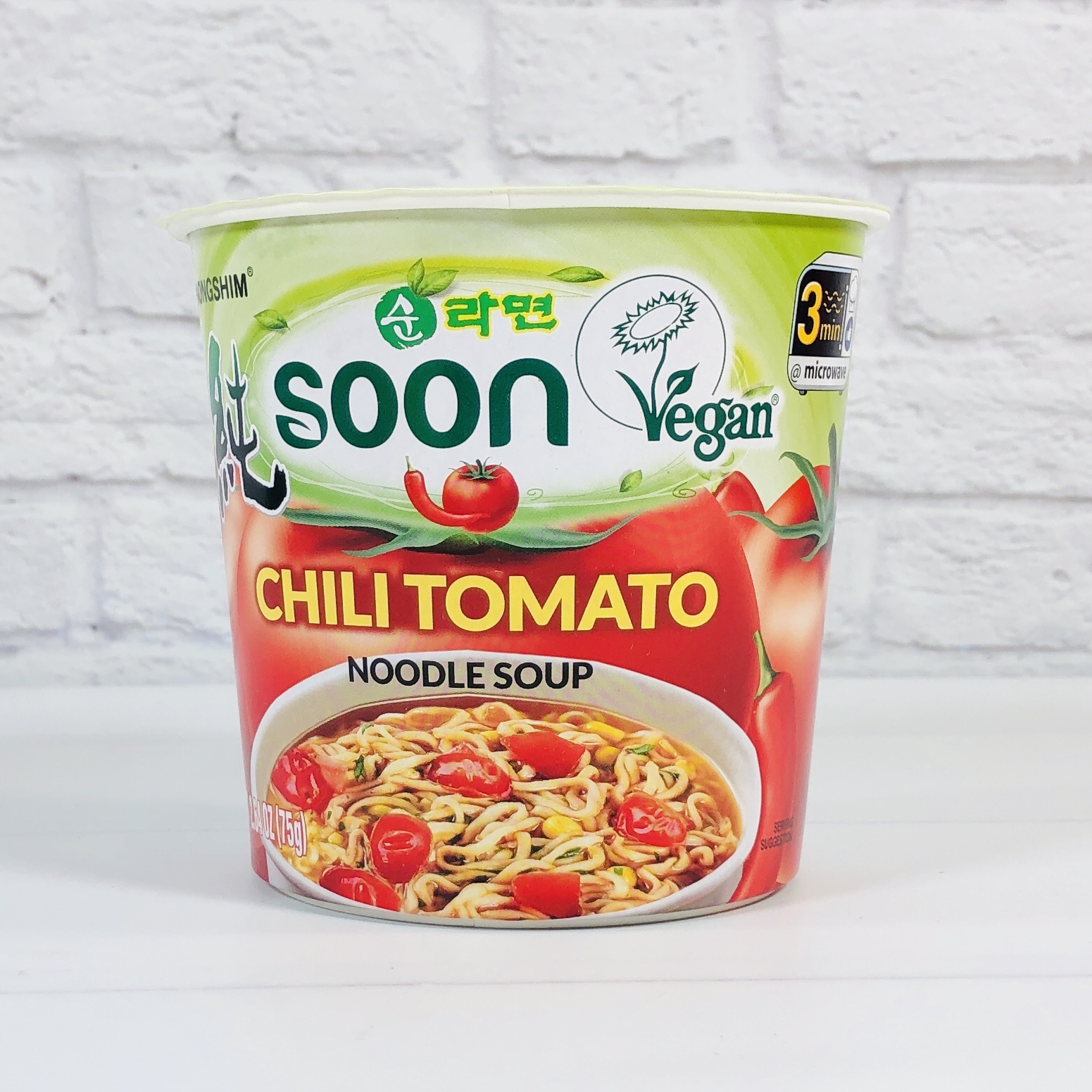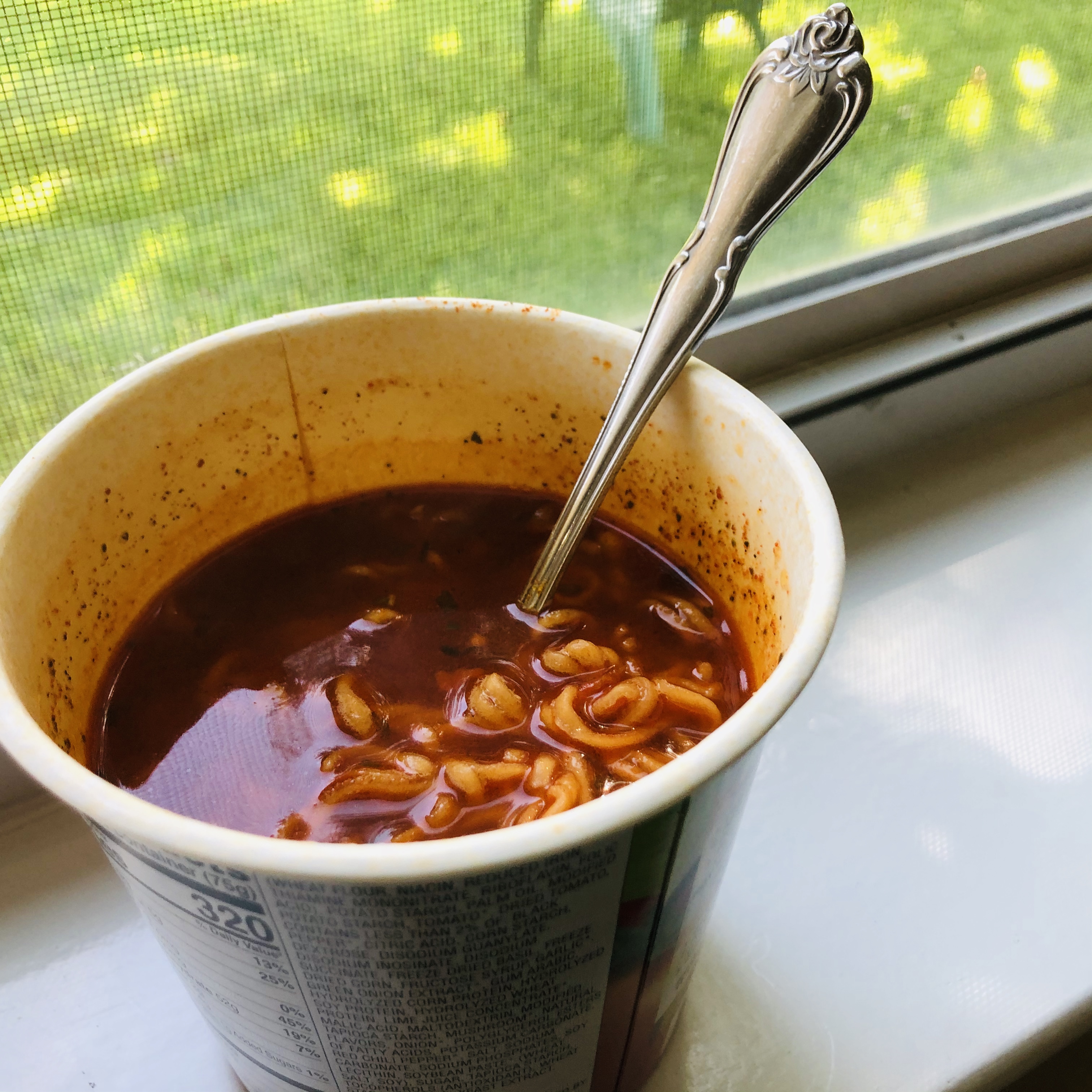 Nongshim Soon Chili Tomato Noodle Soup I used to eat ramen when I was a kid and my mom was at work. My kids will occasionally eat raw ramen for some reason, I guess because it's fried and crispy. This is vegan ramen and you simply add water and heat in the microwave. It was much spicier than I was expecting, so if you are not into spicy food then be careful! By the time I let it cool off enough to eat (about 5 minutes after this pic was taken) the noodles were above the liquid.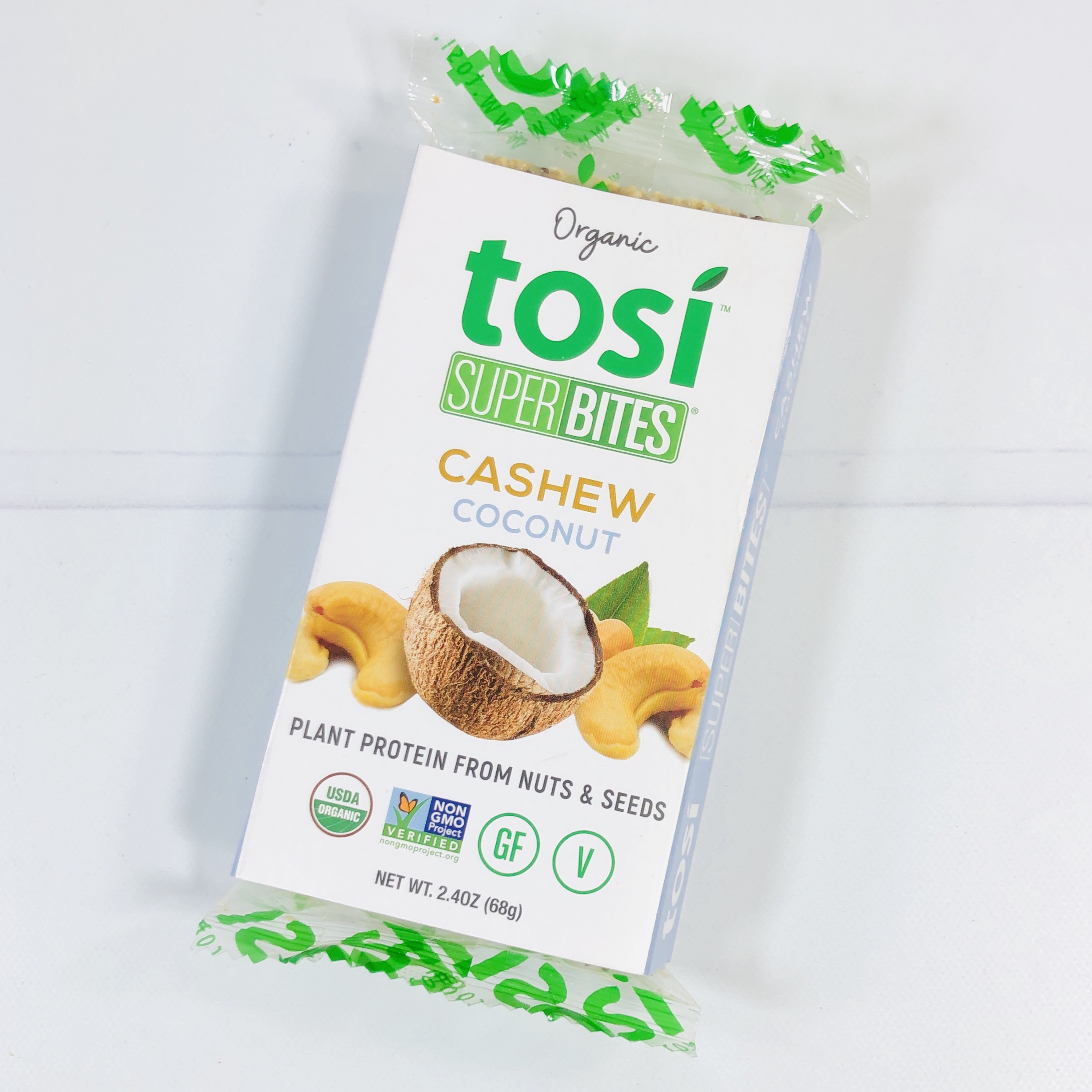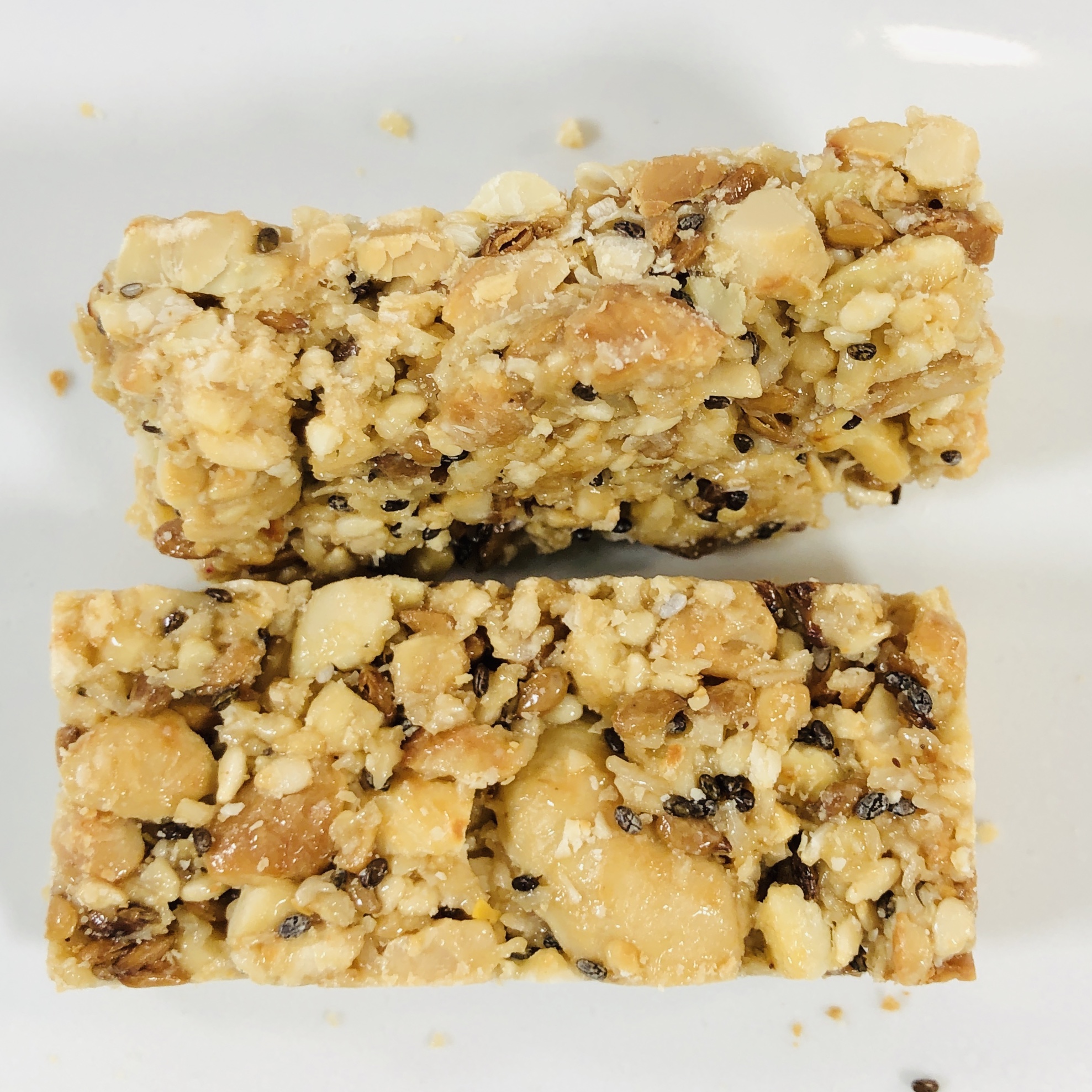 Tosi SuperBites Cashew Coconut ($1.75) reminded me of those sesame crunch candies, but instead of just sesame seeds, they also included almonds, cashews, flaxseeds, chia seeds, and coconut. The flavor is sweet and nutty and it's kind of hard to chew at first, be careful of your dental work. The taste is worth it!
Hampton Farms Salted Roasted Peanuts are simply roasted salted peanuts in the shell, which can be fun to eat. Every other one I tried was rancid so I gave up after about 4 tries.
Uplift Gut Happy Cookies in Sunflower Butter with Vanilla + Chia ($3.24) I bit into this thinking it was a sweet cookie and it was rather salty but also bitter, which I wasn't expecting. It has lupin bean flour, tiger nut, fava bean, and mushroom extract and I probably would have been ok with all of that but the monk fruit got me in the end. This bag of 3 cookies has 14 grams of fiber which is quite a lot for a snack!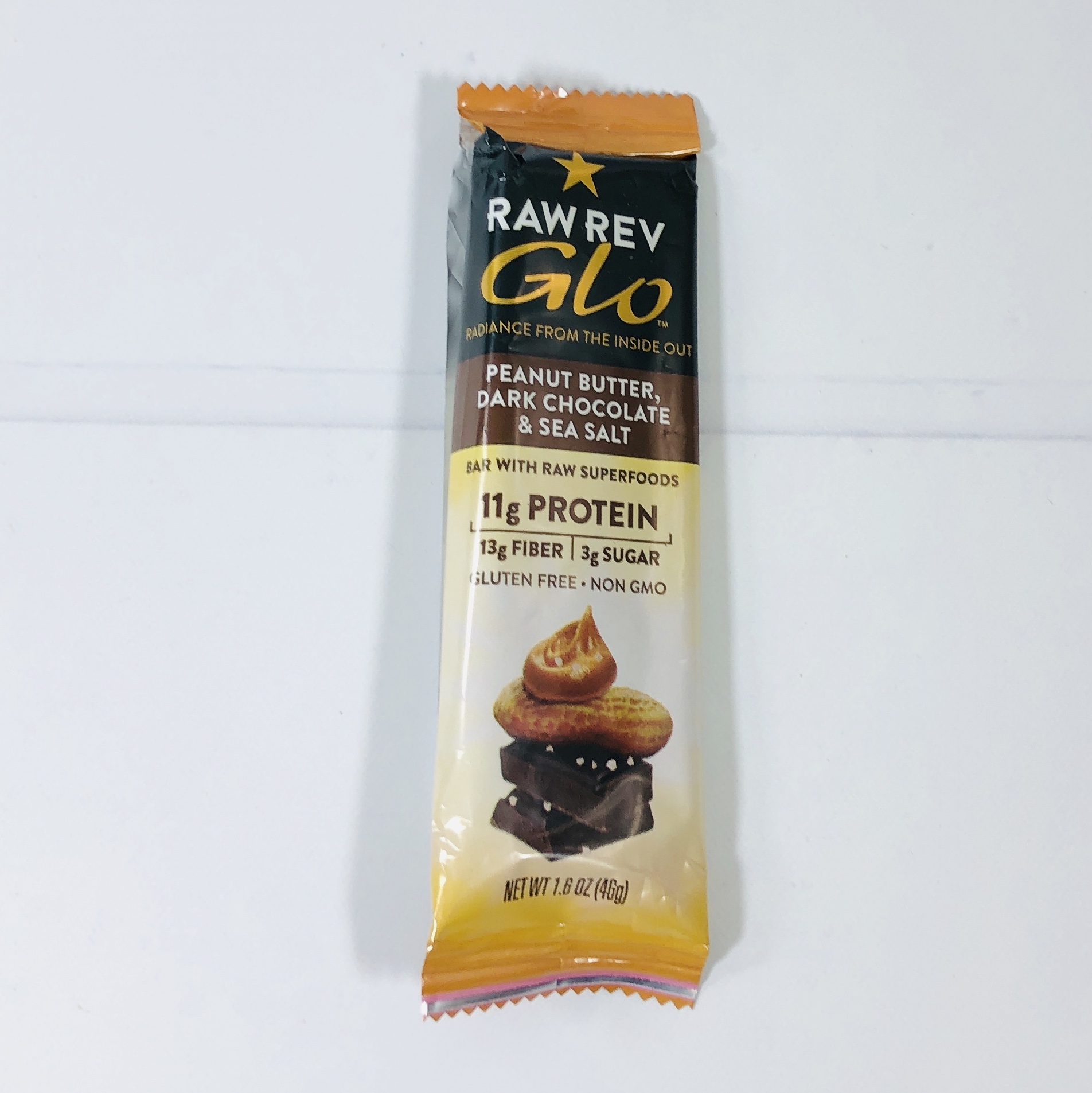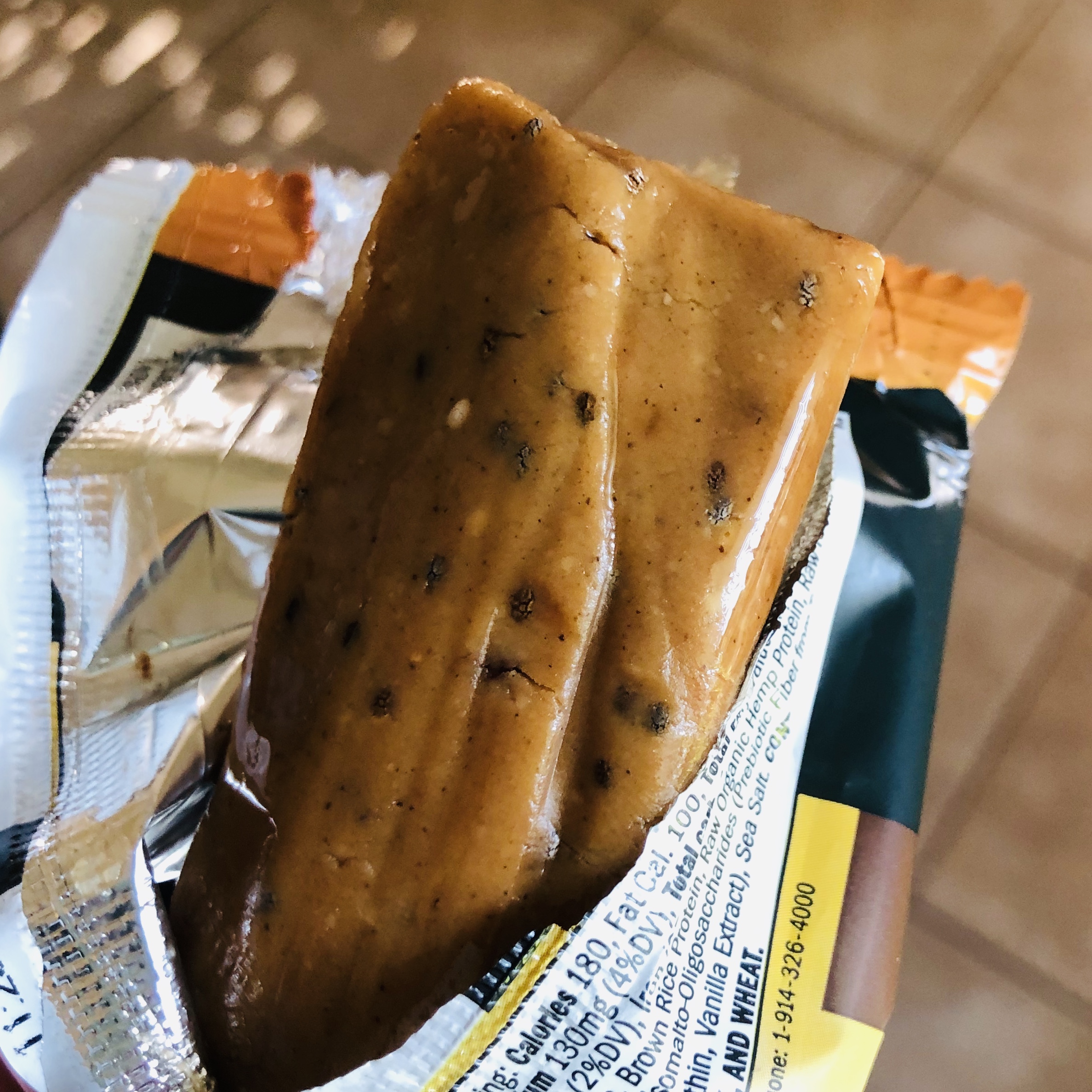 Raw Rev Glo Protein Bar isn't too sweet, it looks like the only sweetener is in the melty chocolate chips. It has chia seeds, flax seeds, and pea protein plus a startling 13 grams of fiber. The consistency was fine, it was a bit chewy. It was also greasy on the outside, I'm guessing that being exposed to warm summer temps during shipping had something to do with that.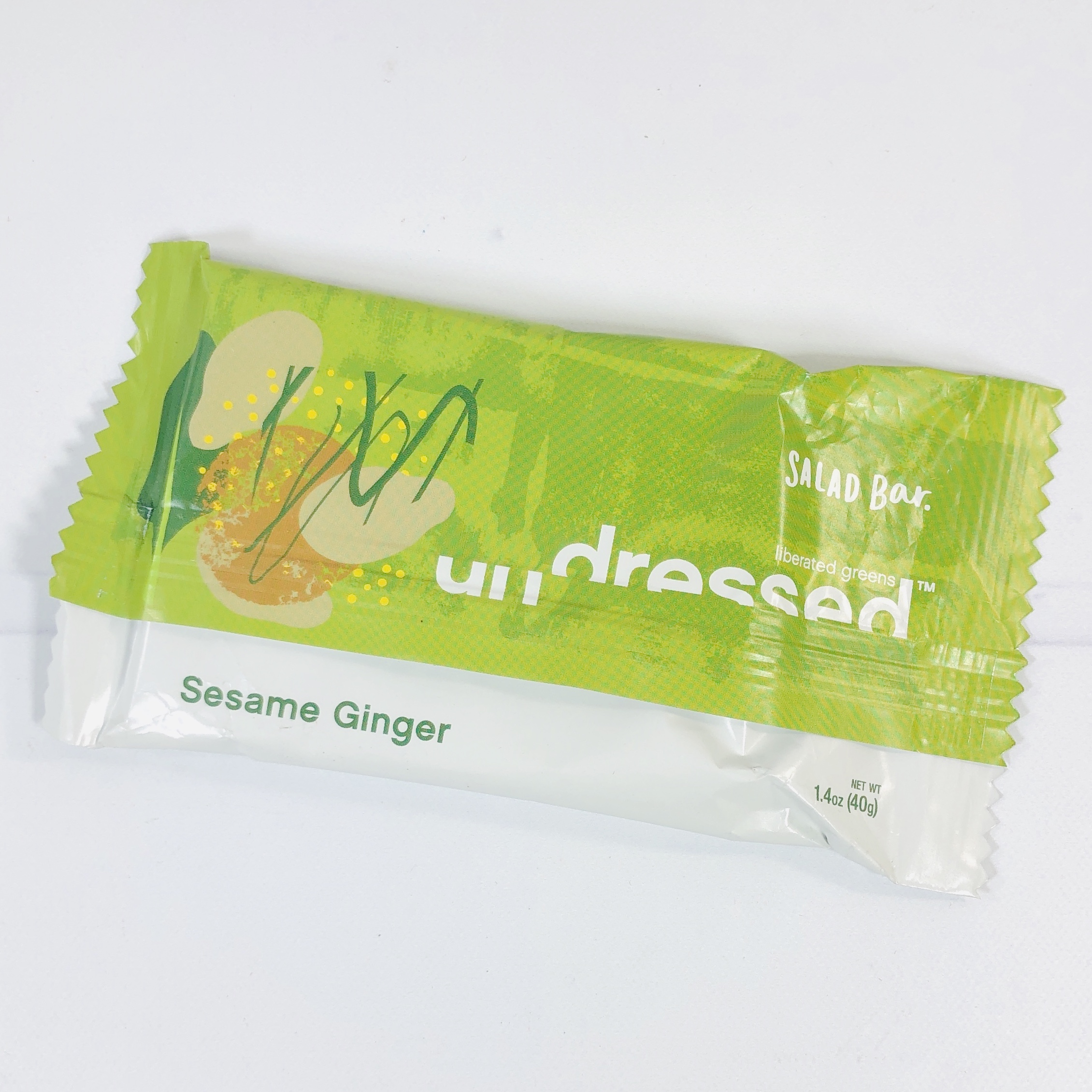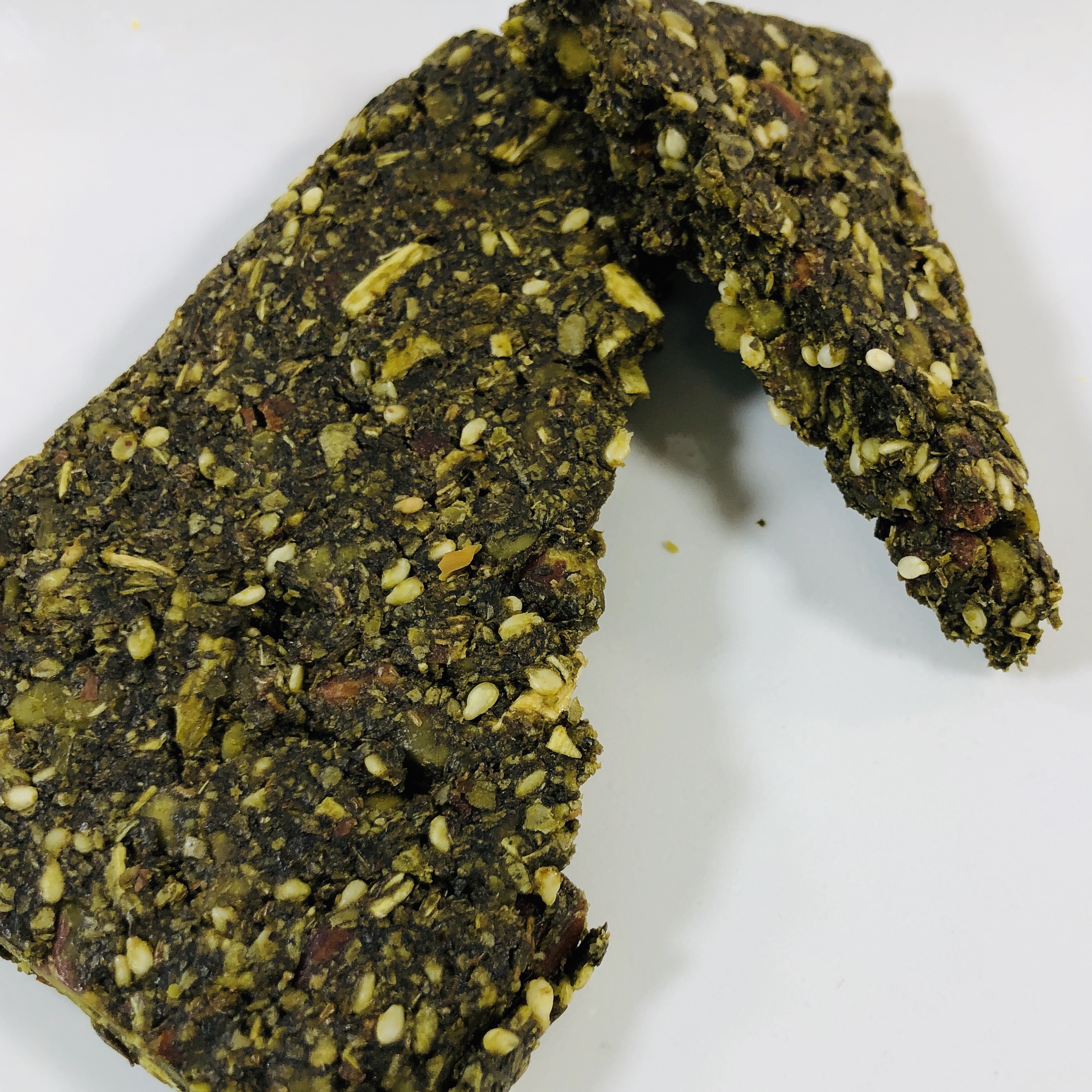 Salad Bar Undressed Sesame Ginger is a savory snack bar, kind of like a nut bar but with ginger and sesame and kale. Toasted almonds are the first ingredient and I disliked it when first trying it, but it grew on me after couple of bites.
Go Go Big Squeez Fruit On The Go I gave both of these to my daughter because she likes food in pouches and loves fruit purees. They have apple puree and a couple of other natural ingredients depending on the flavor. They were a hit!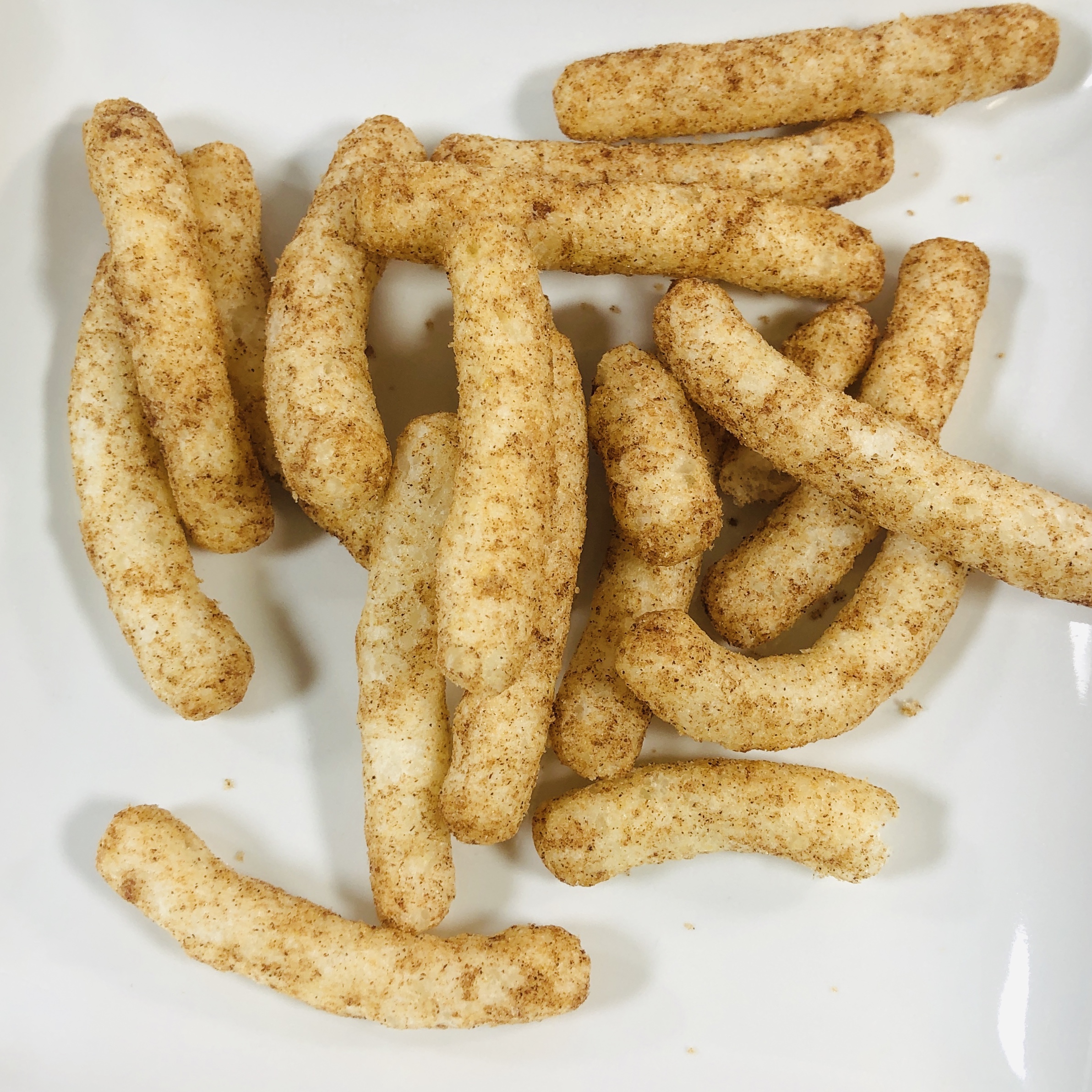 Munch Rights Apple Cinnamon Puffs are almost like cereal, but they are puffy apple-flavored snacks! My daughter likes something similar, except the other version is fried, and these are baked. They melt as soon as they hit the tongue and the flavor is mild. Vegancuts sent a wide assortment of snacks and crazy thing is, most of them were new to me! I especially liked the Tosi cashew bites, they were my favorite of the bunch, but I also got a kick out of the other snacks, and my daughter loved her fruit purees. The soup was super spicy and the nuts were a little off, but the rest of the snacks were solid. I wholeheartedly embrace "try before you buy" and this box lets me do that! Adventurous Snacking was the theme and I think they captured it perfectly.
Have you tried Vegancuts Snack Box? Let me know what you thought of the box!