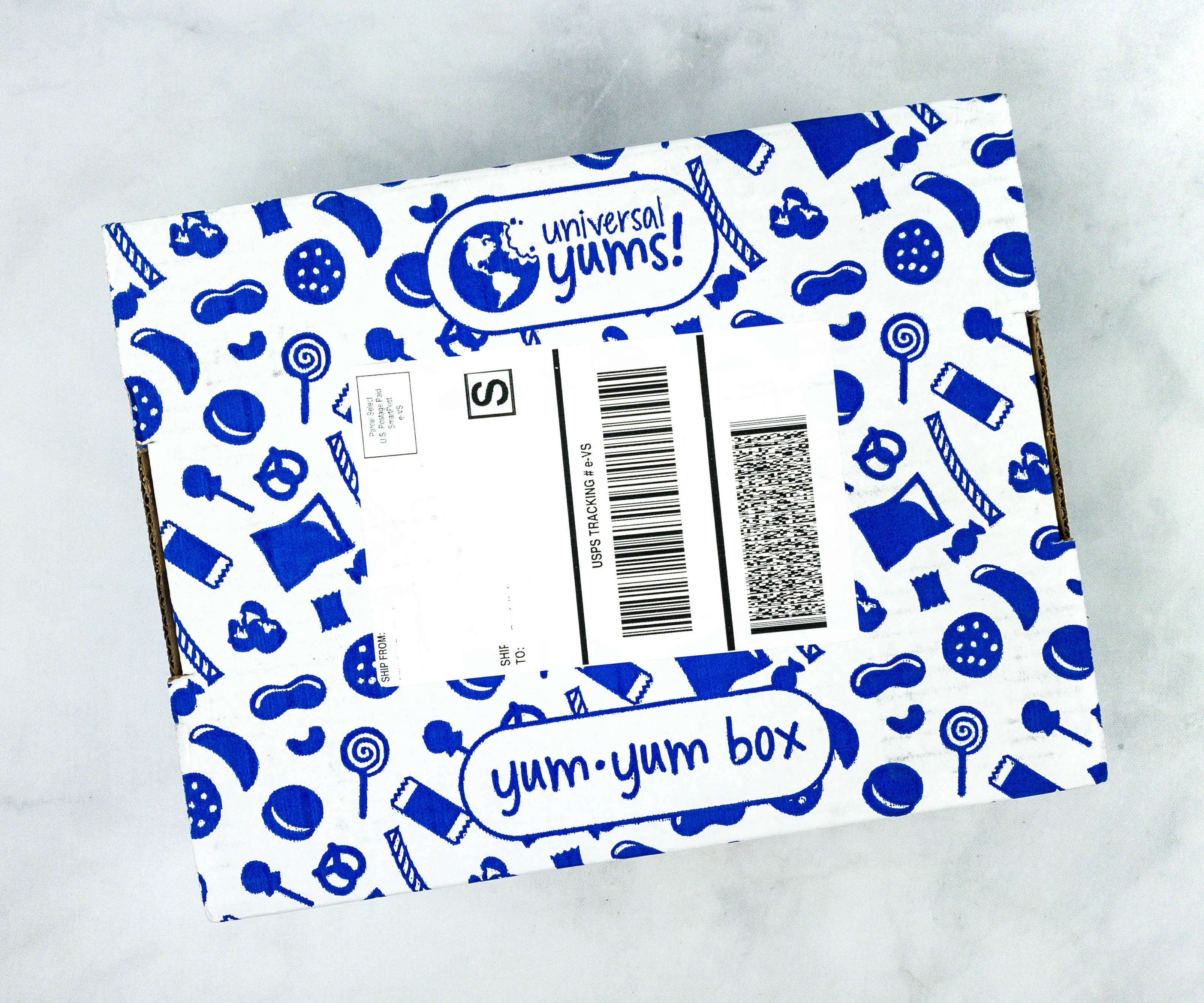 Universal Yums is an international snack subscription! Featuring a new country each month, the box contains unique and delicious snacks that are either difficult or impossible to find in US stores. They promise to always include a variety of sweet and savory snacks, all with the featured country's distinct flavors and spices. Each box also comes with an interactive guidebook containing an explanation of why they chose each snack, as well as trivia, games, recipes, and other cultural features!
There are three available box sizes:
Yum Box – 6+ snacks plus a 12-page booklet for $14 a month
Yum Yum – 12+ snacks plus a 16-page booklet and other bonus content for $25 a month
Super Yum Box – 20+ snacks plus a 20-page booklet and other bonus content for $39 a month
DEAL: Save 10% on a 6+months Universal Yums subscription!! No coupon code needed, just use this link to sign up!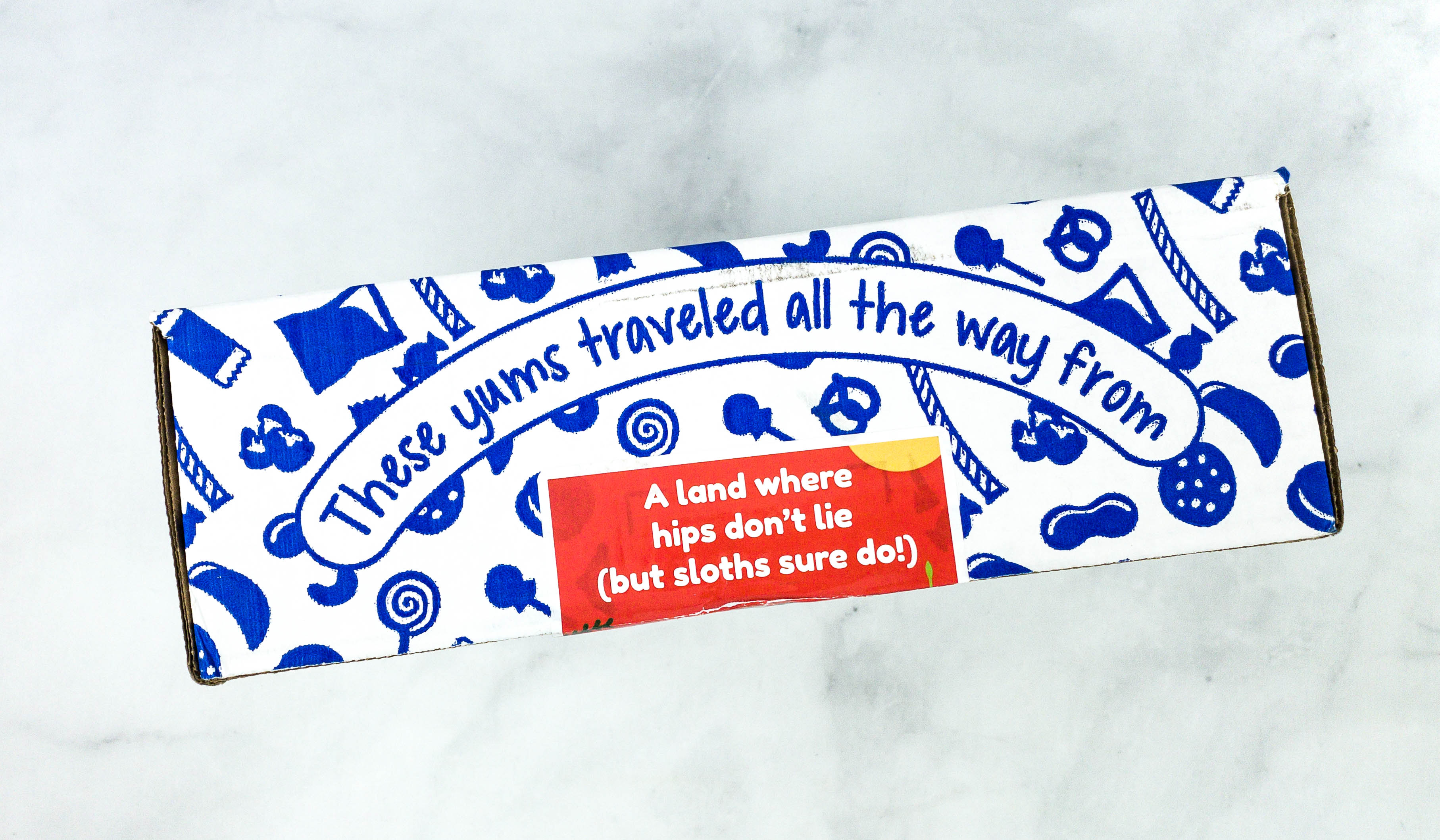 This is the review of the Yum Yum box!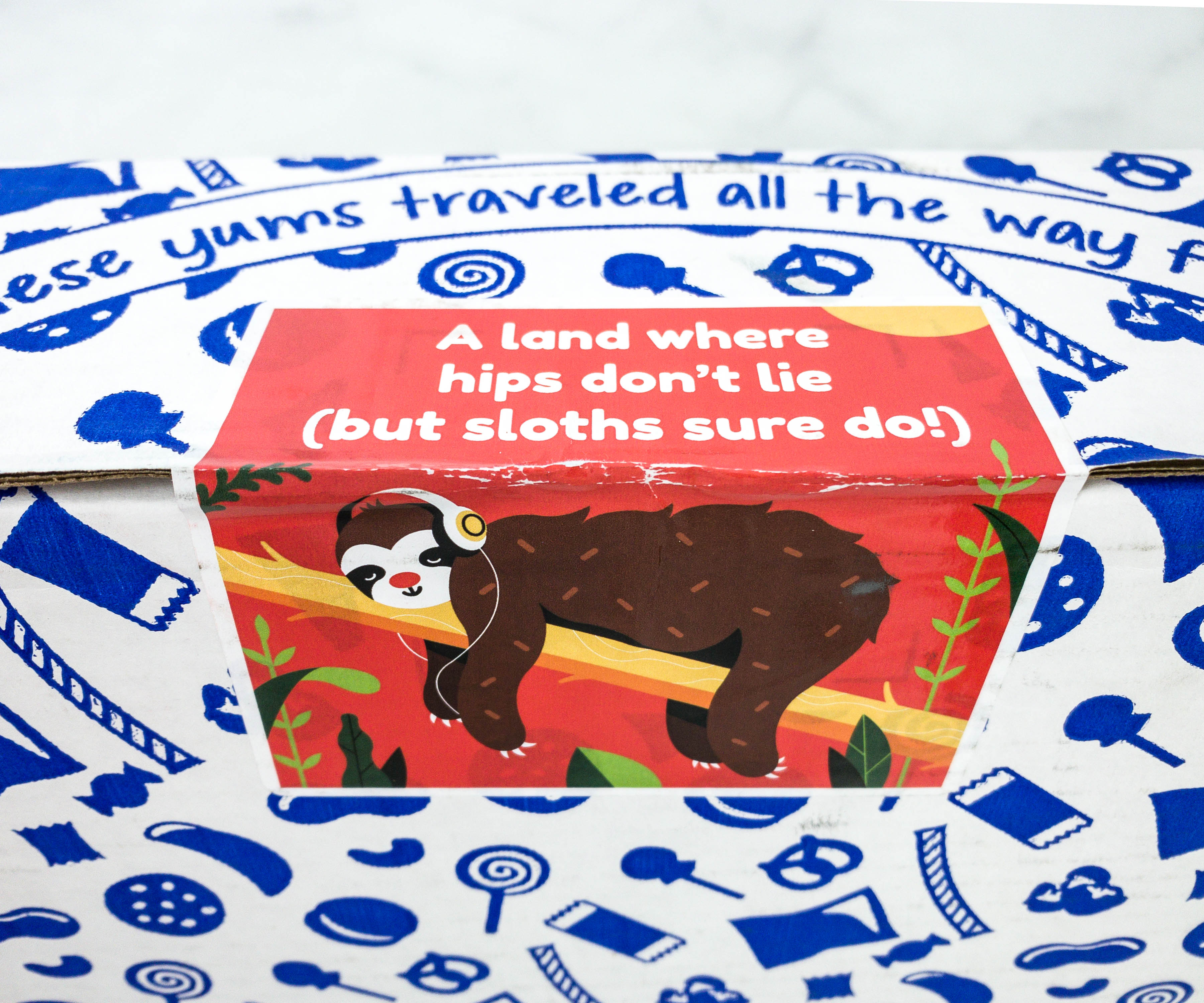 The sticker seal usually gives us a hint about the featured place.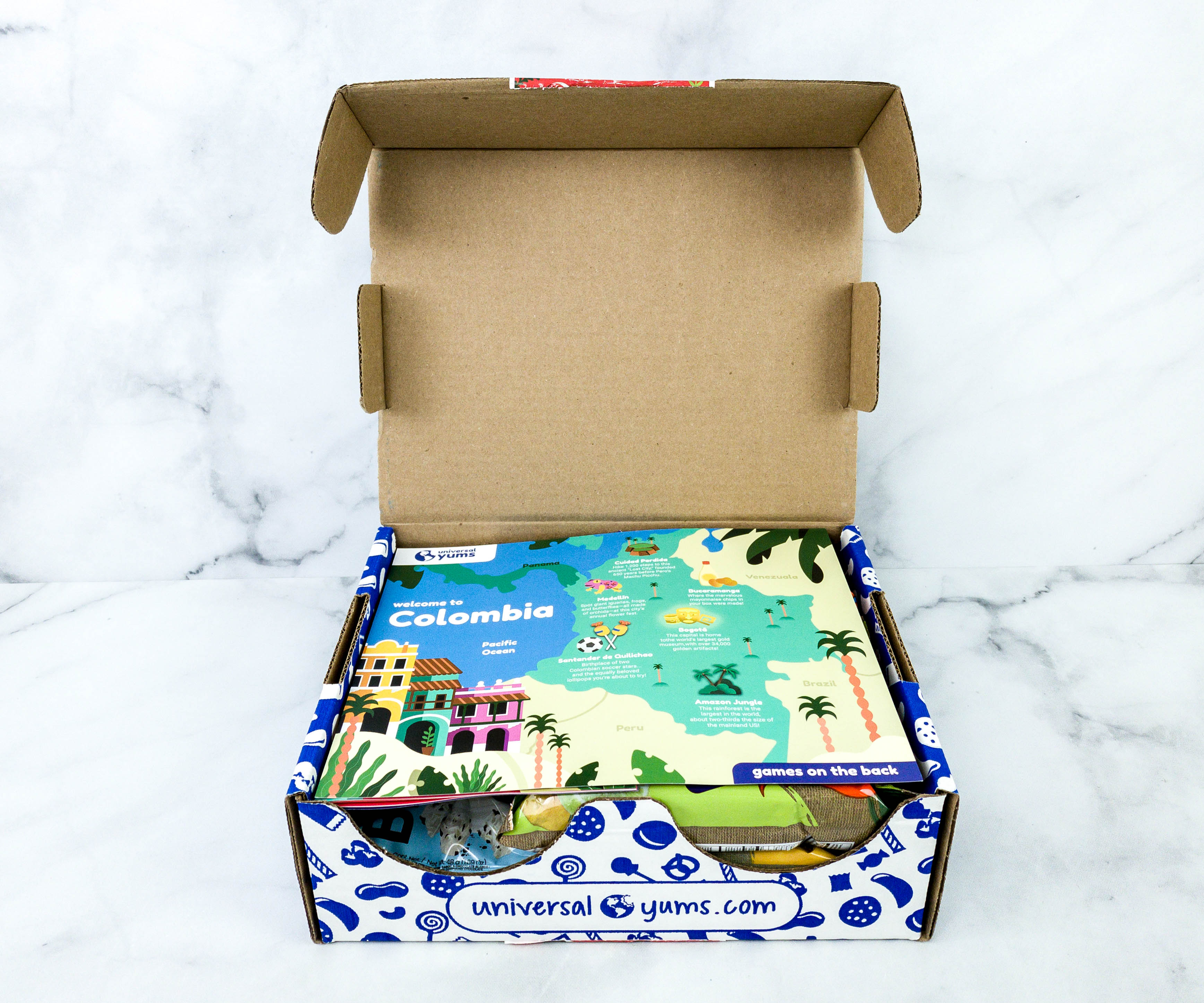 The featured place this month is COLOMBIA!
As always, the box is jampacked!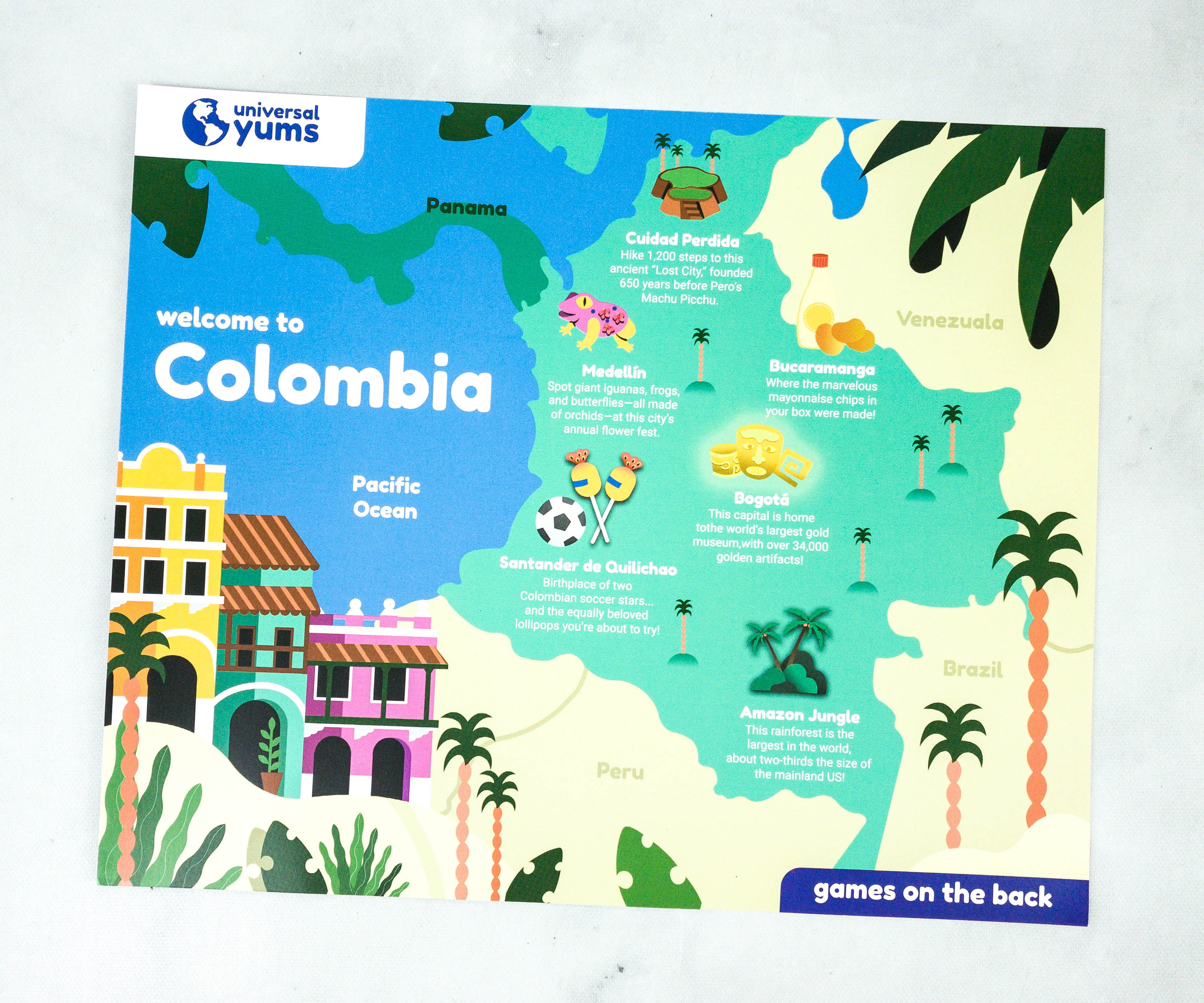 The card features the map of Colombia. It also gives us a brief overview of the country!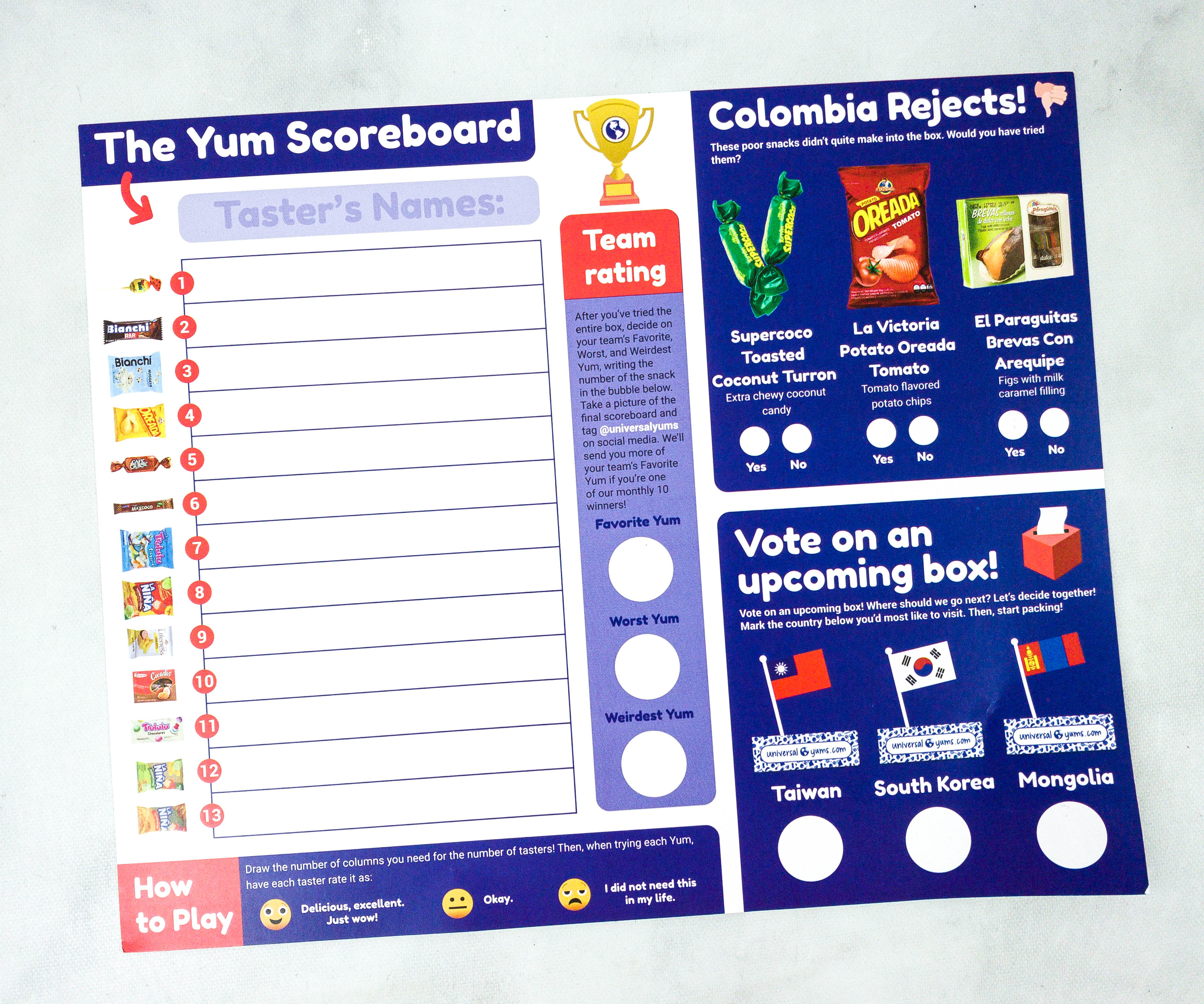 There's a sheet for The Official Yum Awards where you can rate all the snacks!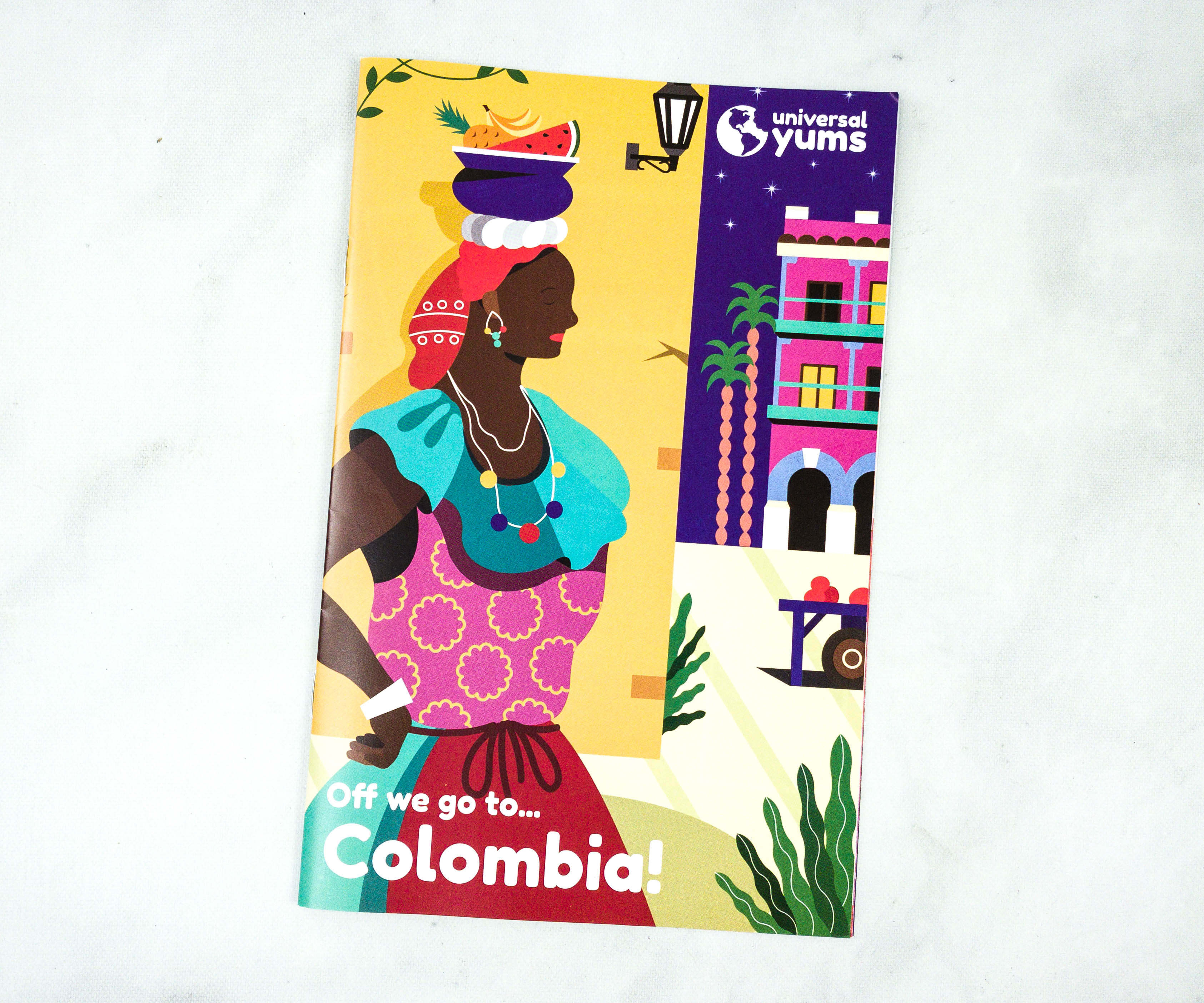 Aside from the sheet, we also received an information booklet.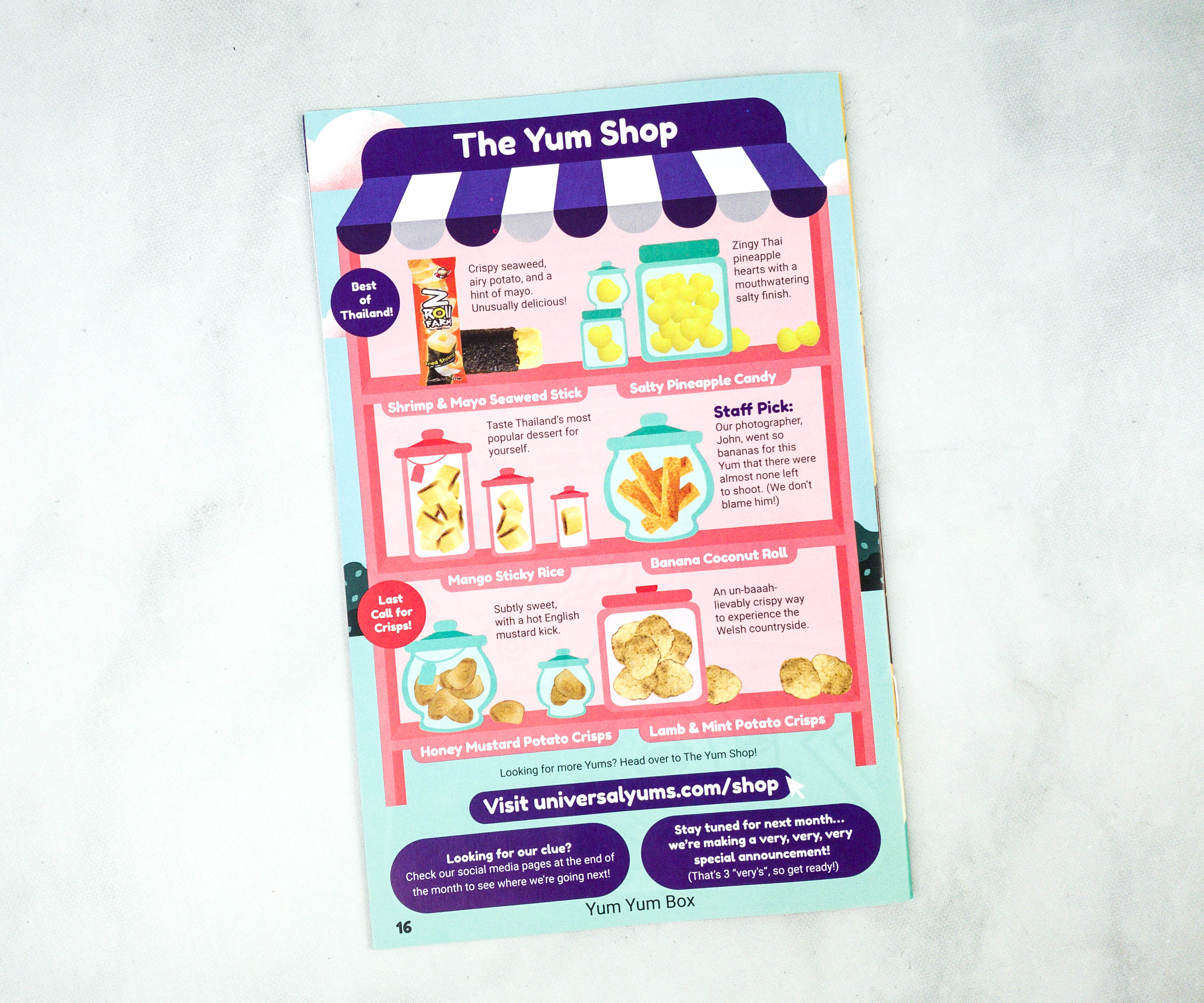 At the back, they featured items that are available in The Yum Shop.
Inside the booklet, there are more fun facts about Colombia, and some sneak peek of the country's rich culture and destinations. There's even a recipe for Arepas, a doughy Colombian staple!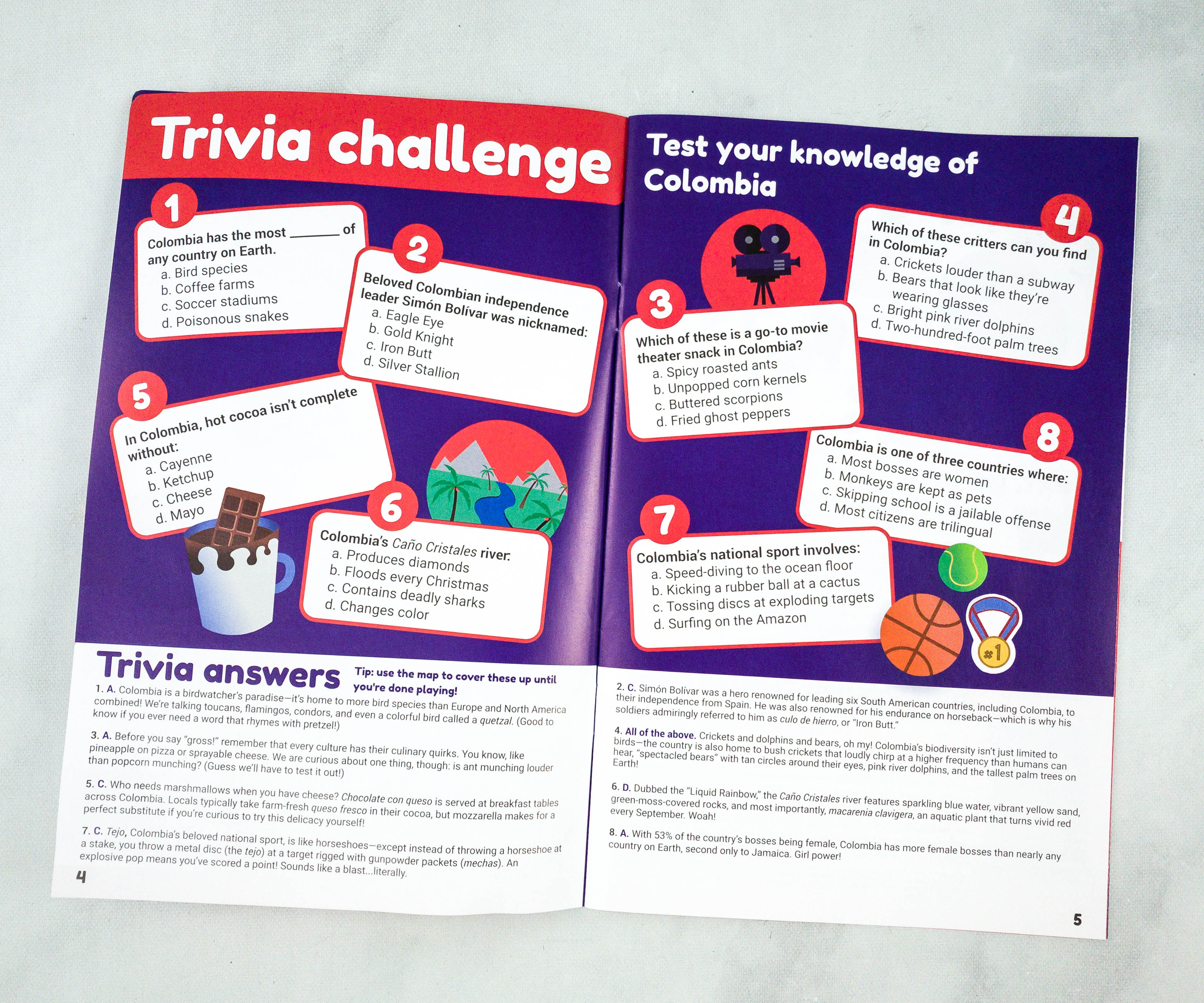 Here's a trivia page where you can test your knowledge about this wonderful place!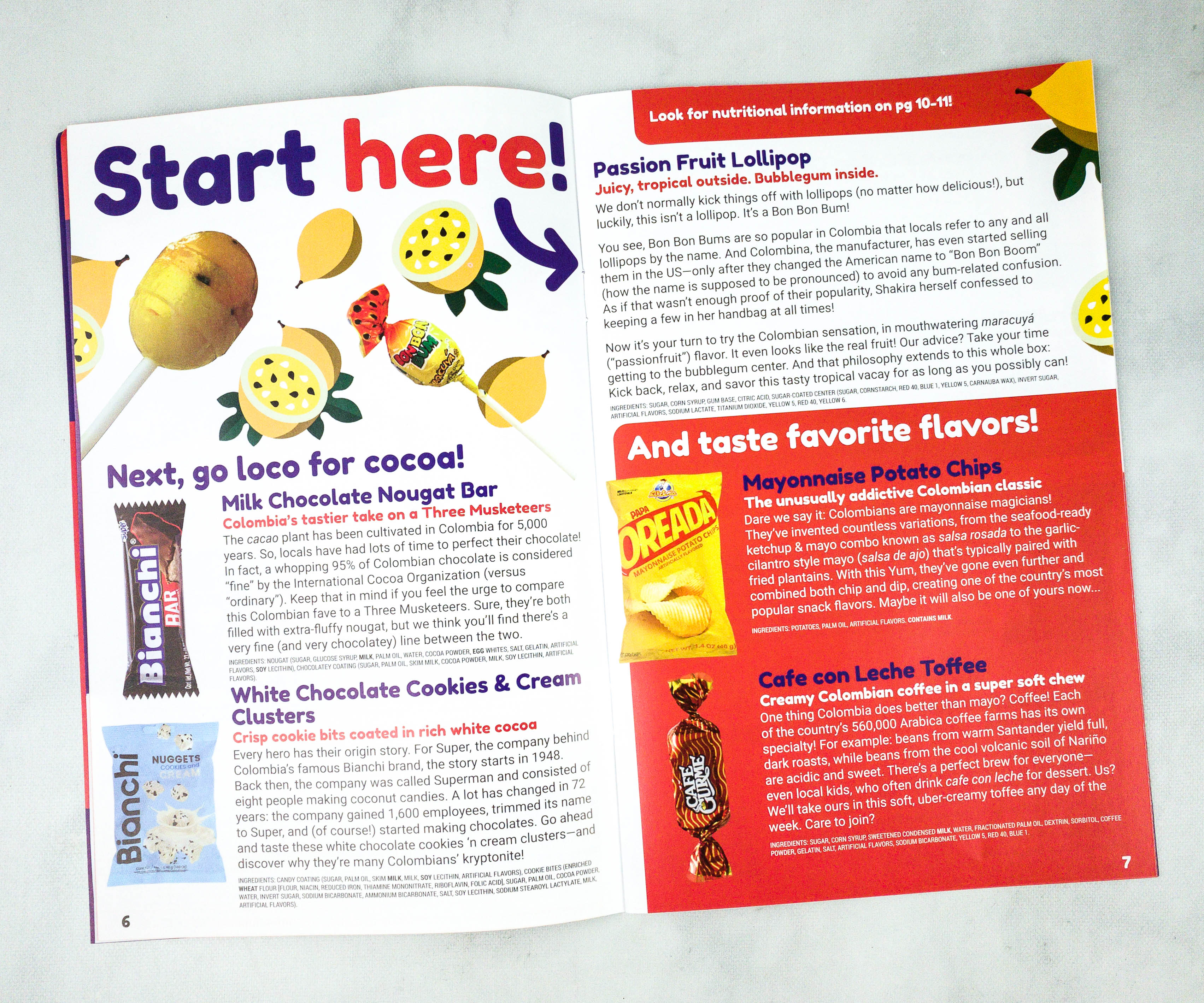 This booklet also lists down all the snacks inside the box. Each snack comes with a photo and a long description in the booklet!
This month, they also included the Nutrition Facts of each item.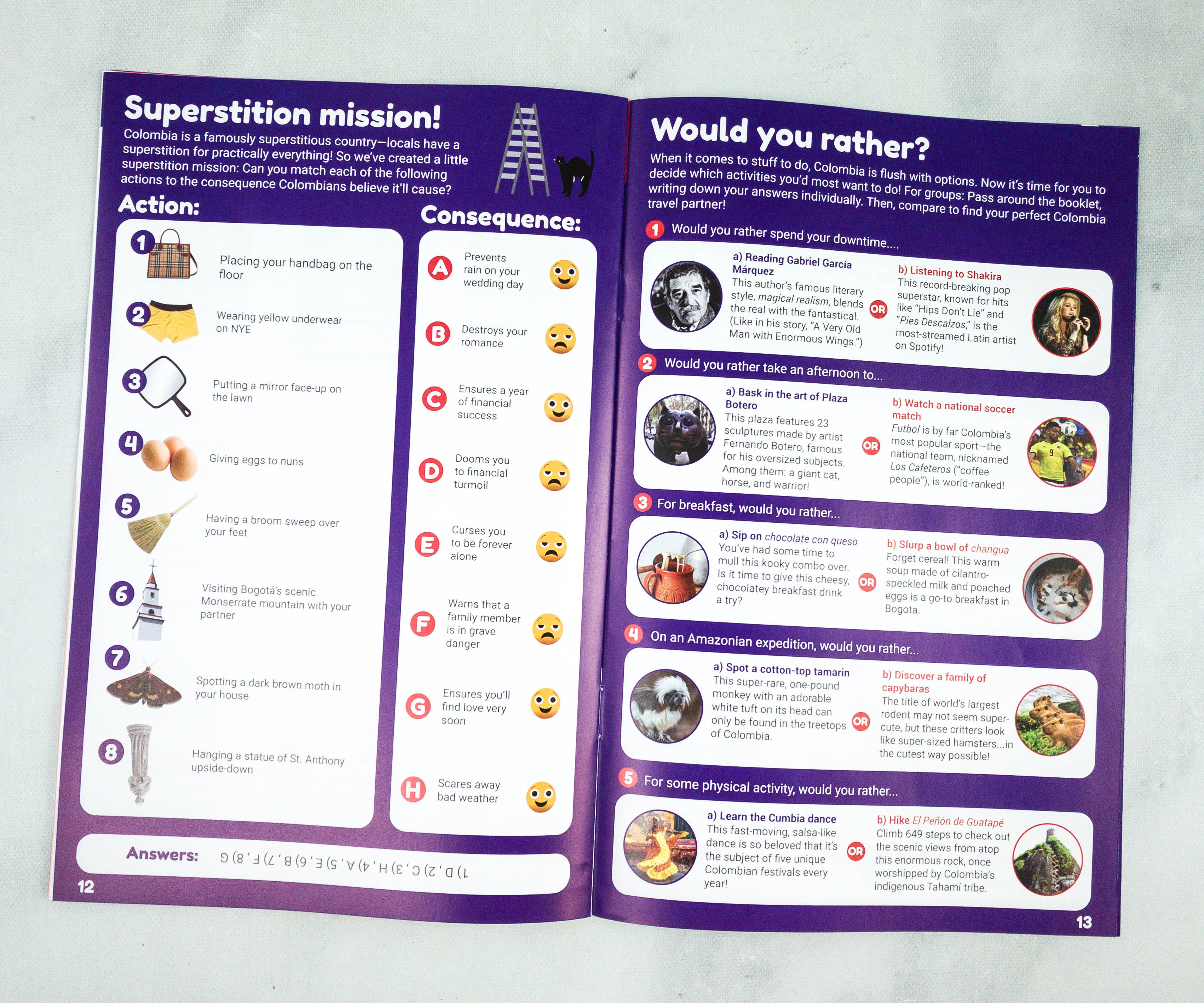 There are even fun quizzes you can play on your own or with friends!
We loved reading this before taking a bite on this month's snacks!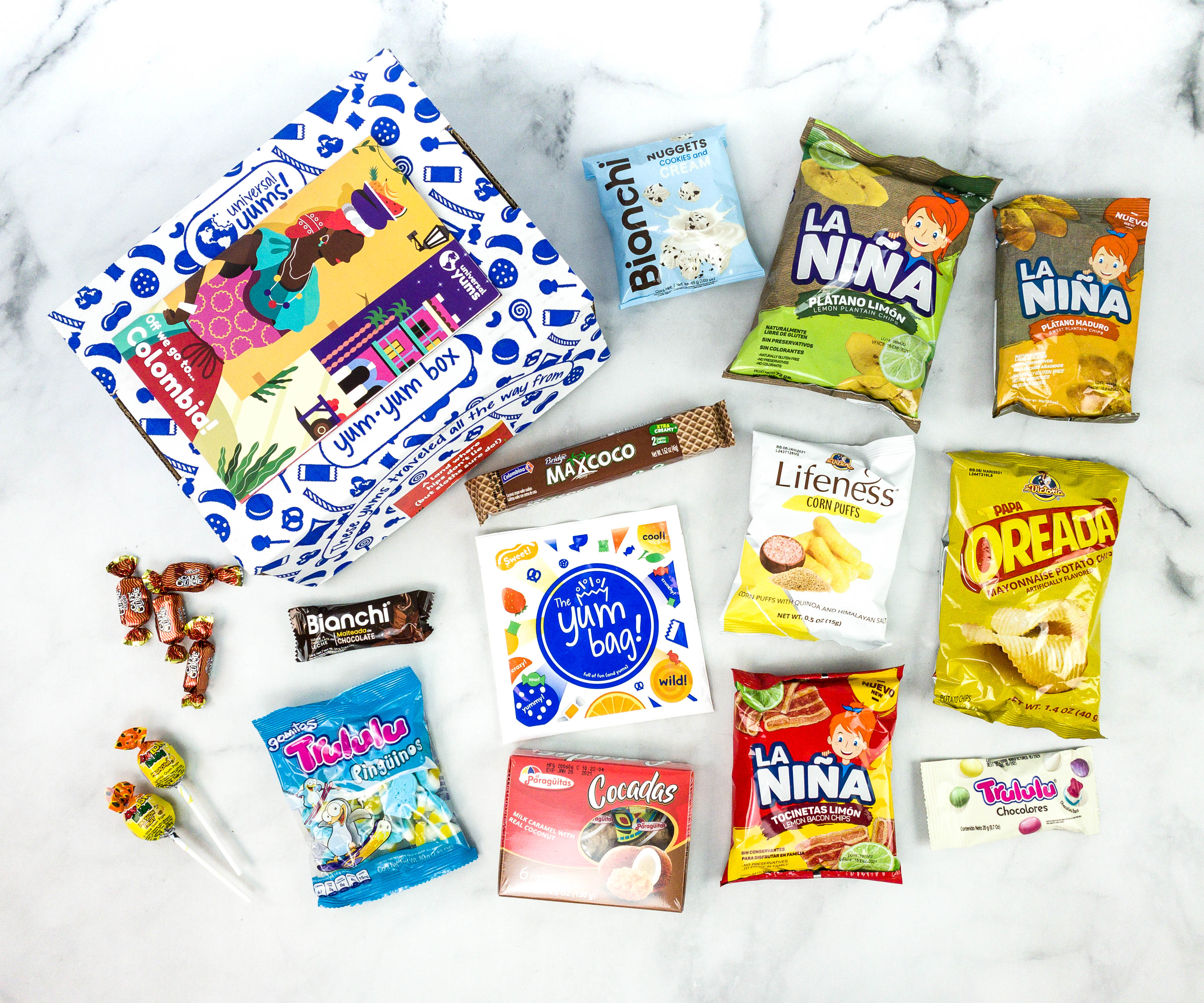 Everything in my September 2020 box!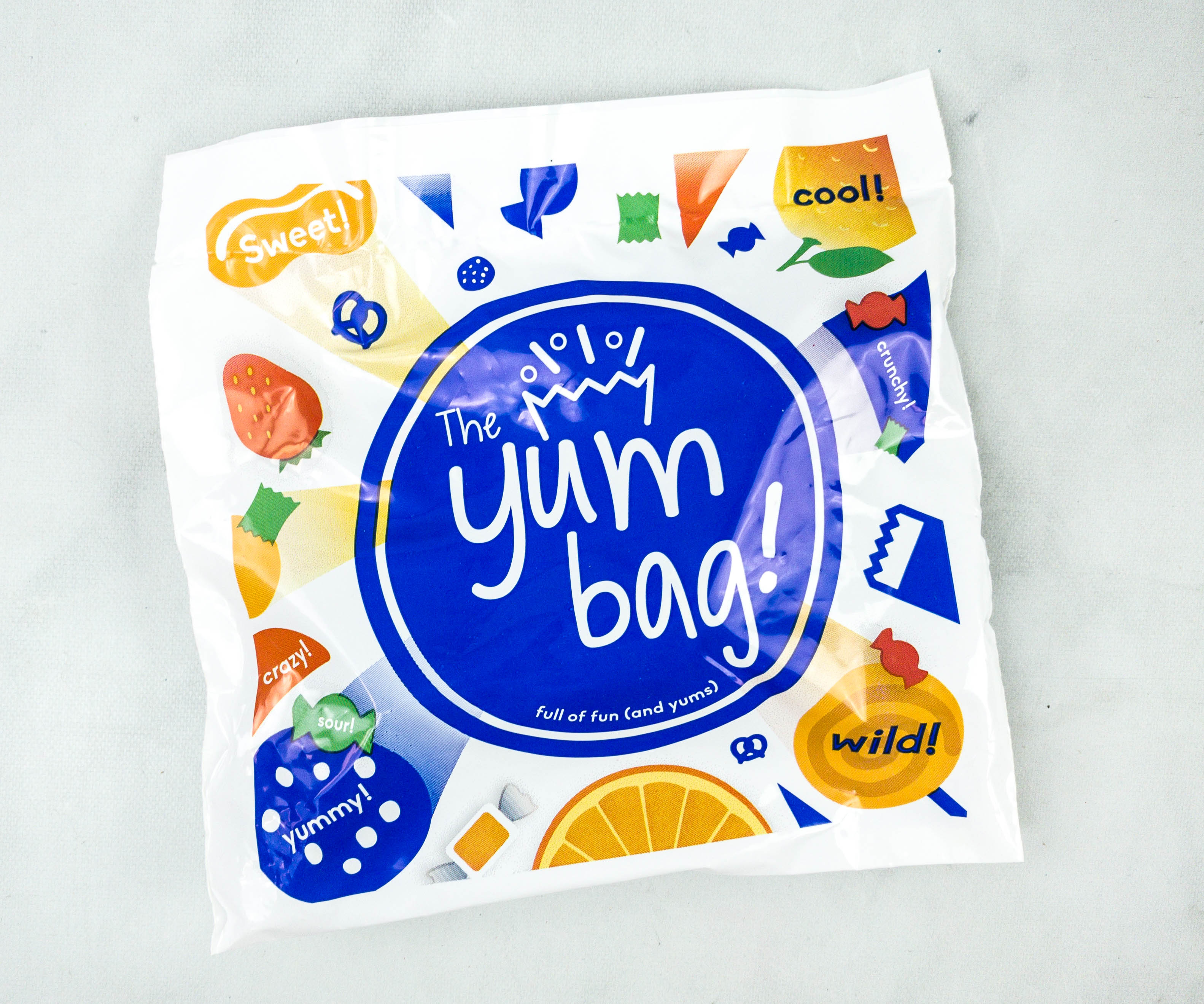 The Yum Bag. This bag is packed with candies from the featured country!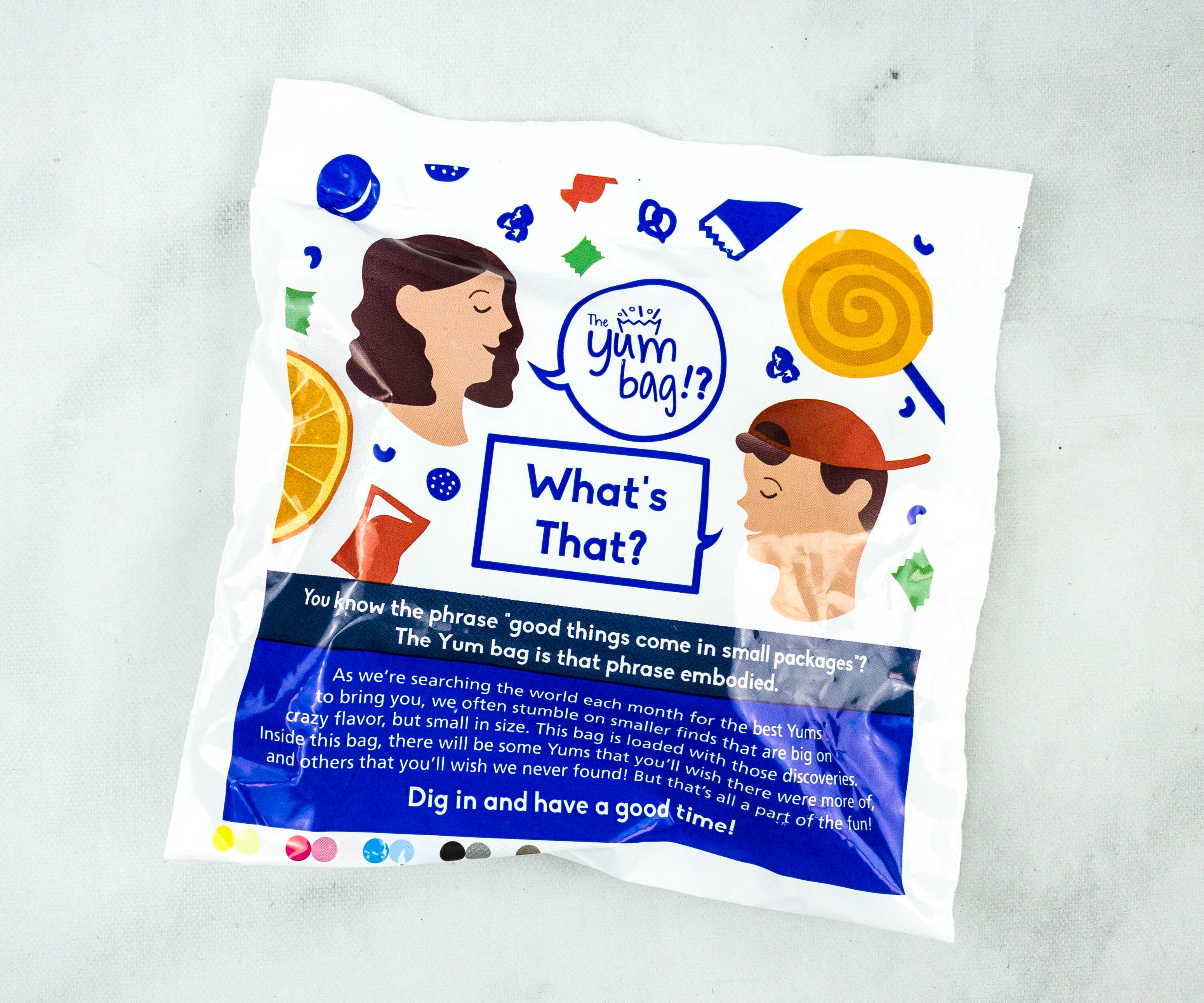 It may include flavors that you'll easily love and some that you may find weird and unusual.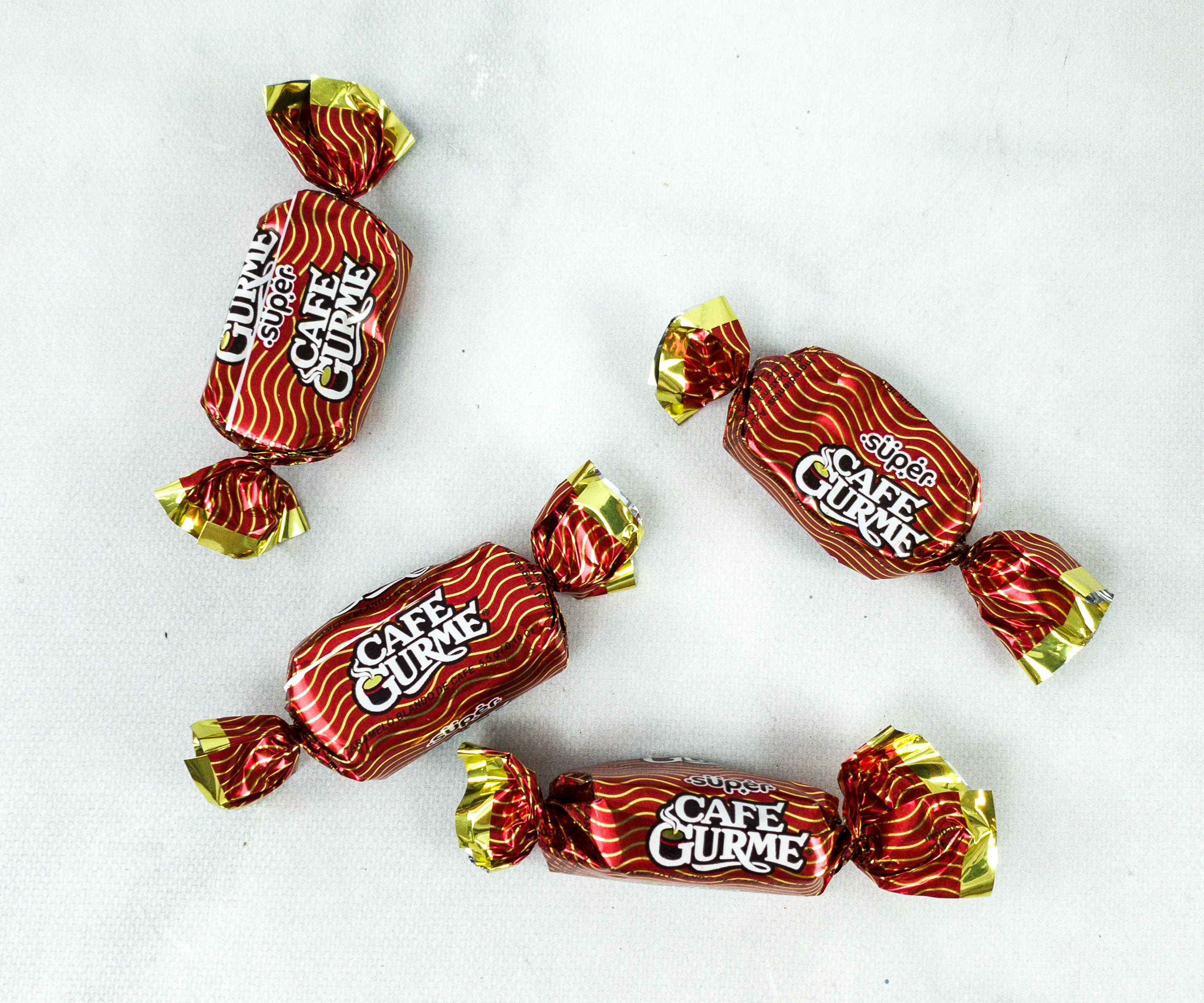 Included in our Yum Bag this month is Cafe Con Leche Toffee. We have 4 individually-wrapped pieces of these soft, chewable candies featuring a combination of coffee and milk. I'm not a fan of coffee, but my husband likes it. He says it's like a shot of espresso in a candy and that it's also creamy, which compliments the rich coffee taste!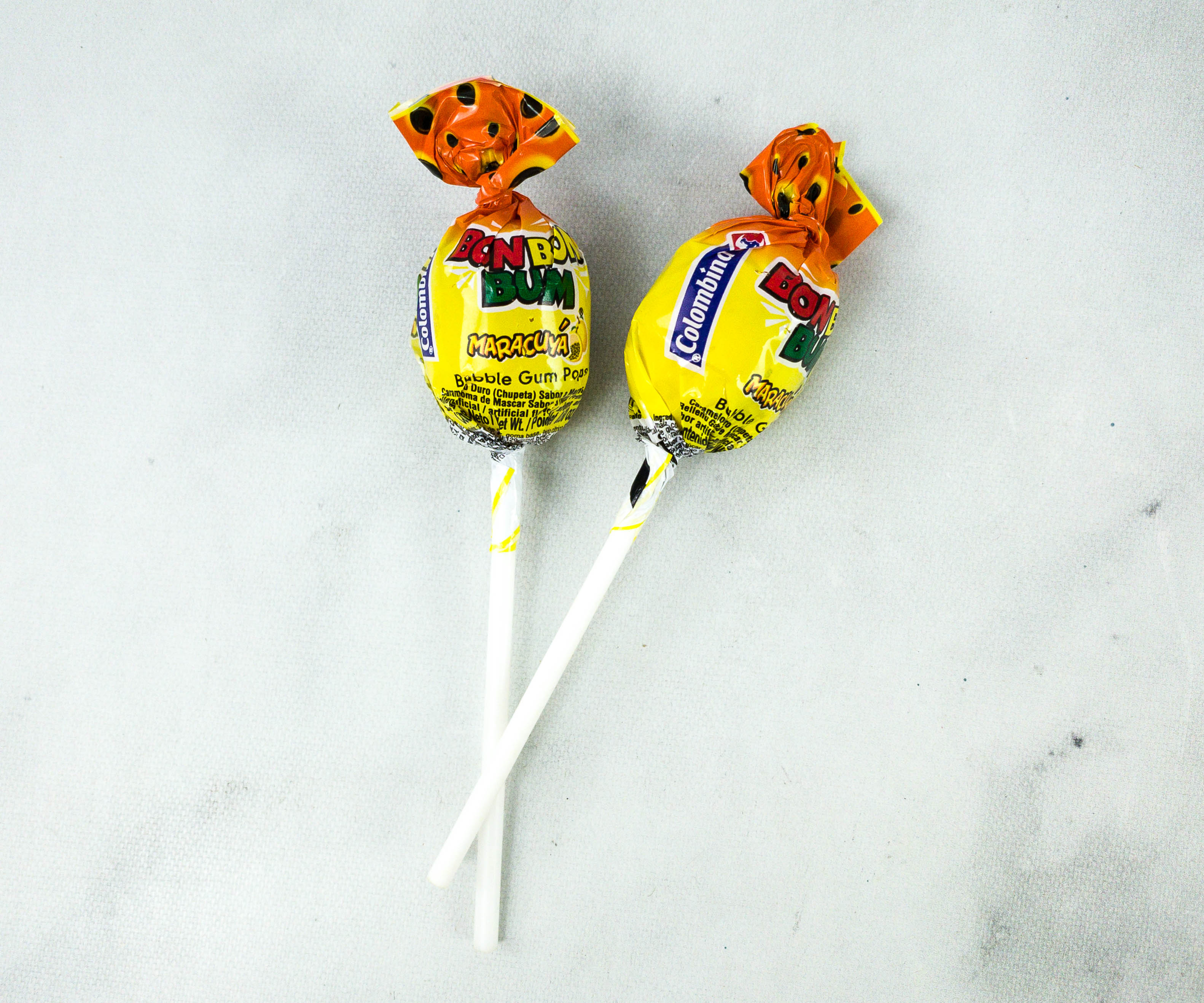 We also have 2 pieces of Passion Fruit Lollipop. It has a sweet and tart flavor that I like!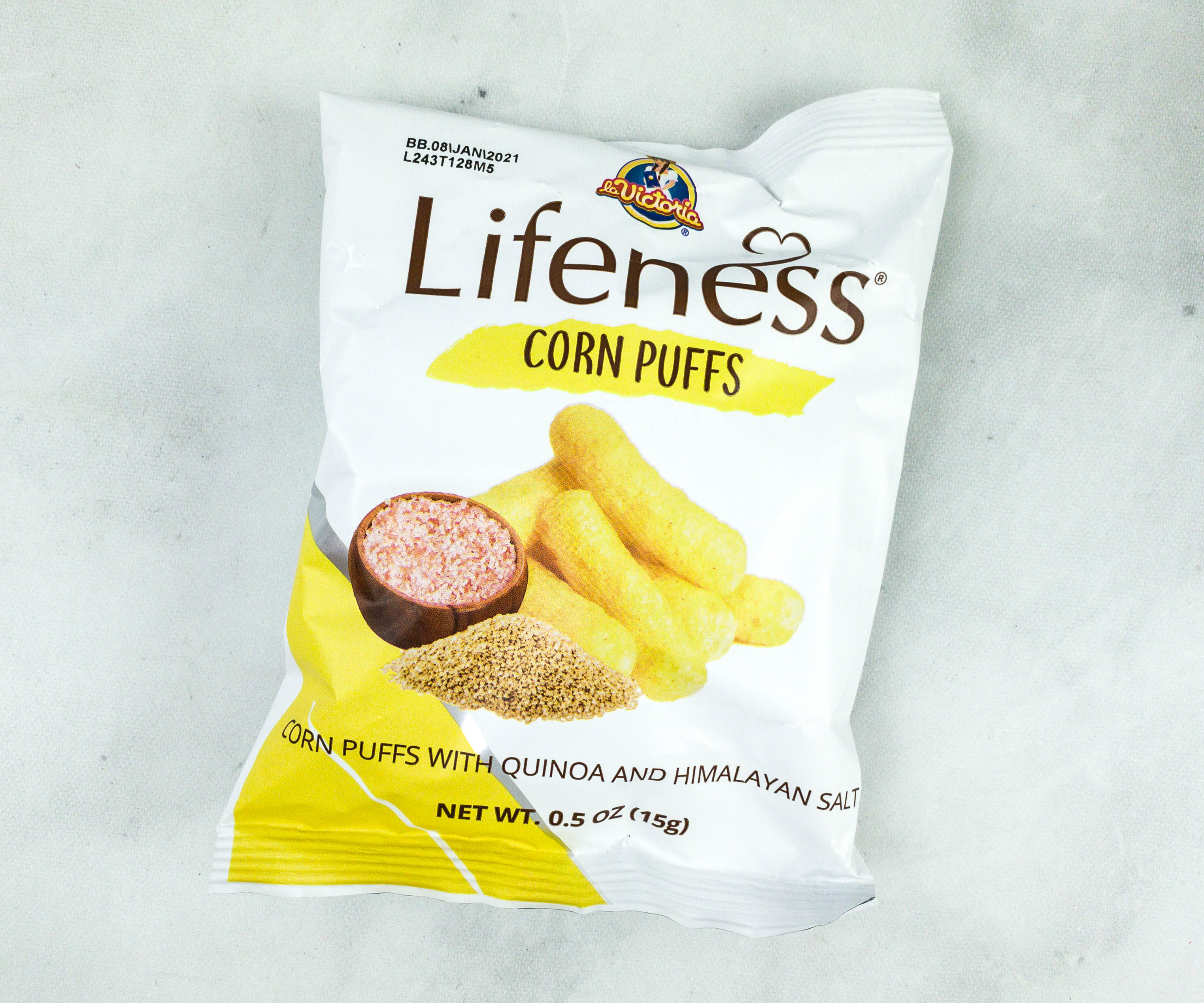 Himalayan Sea Salt Quinoa Puffs. It took a lot of effort to make this irresistible treat! Using quinoa from the Andes Mountains and Himalayan salt from the other side of the world, they have perfected the balance of taste in these corn puffs. You can smell the full flavor upon opening the pack and it's also crunchy and airy at the same time!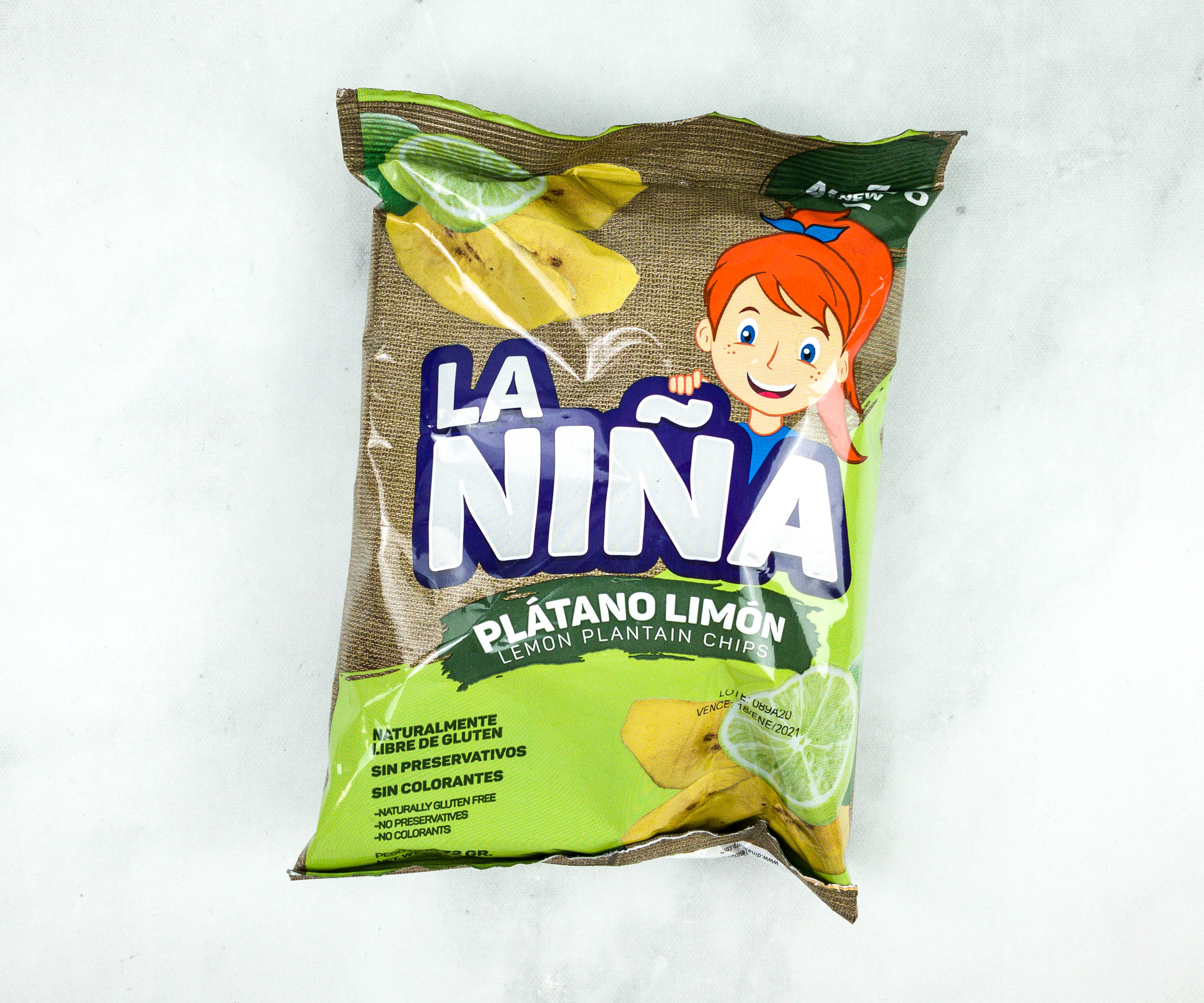 Lime Infused Plantain Chips. There's a wide variety of flavors that have been associated with chips. Plantain and lime make a unique combination and we were surprised with how good they are! The plantain chips are still sweet and savory, but the hint of lime is there and it's enough to give a distinct taste to this snack. They're also crunchy and tasty!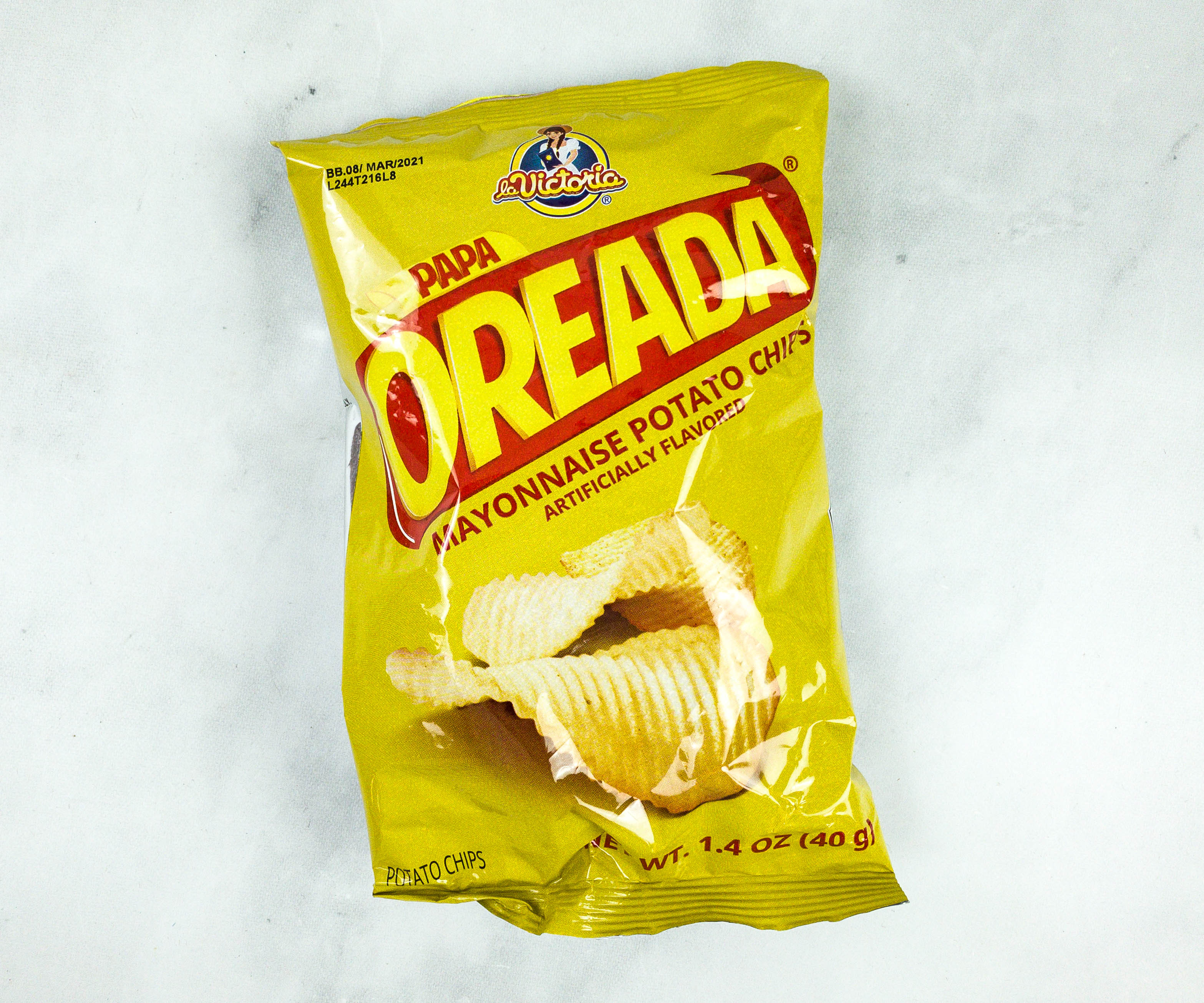 Mayonnaise Potato Chips. Here's a bag of potato chips featuring the right level of saltiness and a hint of mayonnaise flavor. This saved us the trouble of getting a dip from our kitchen. They already combined them in this pack and I totally loved it!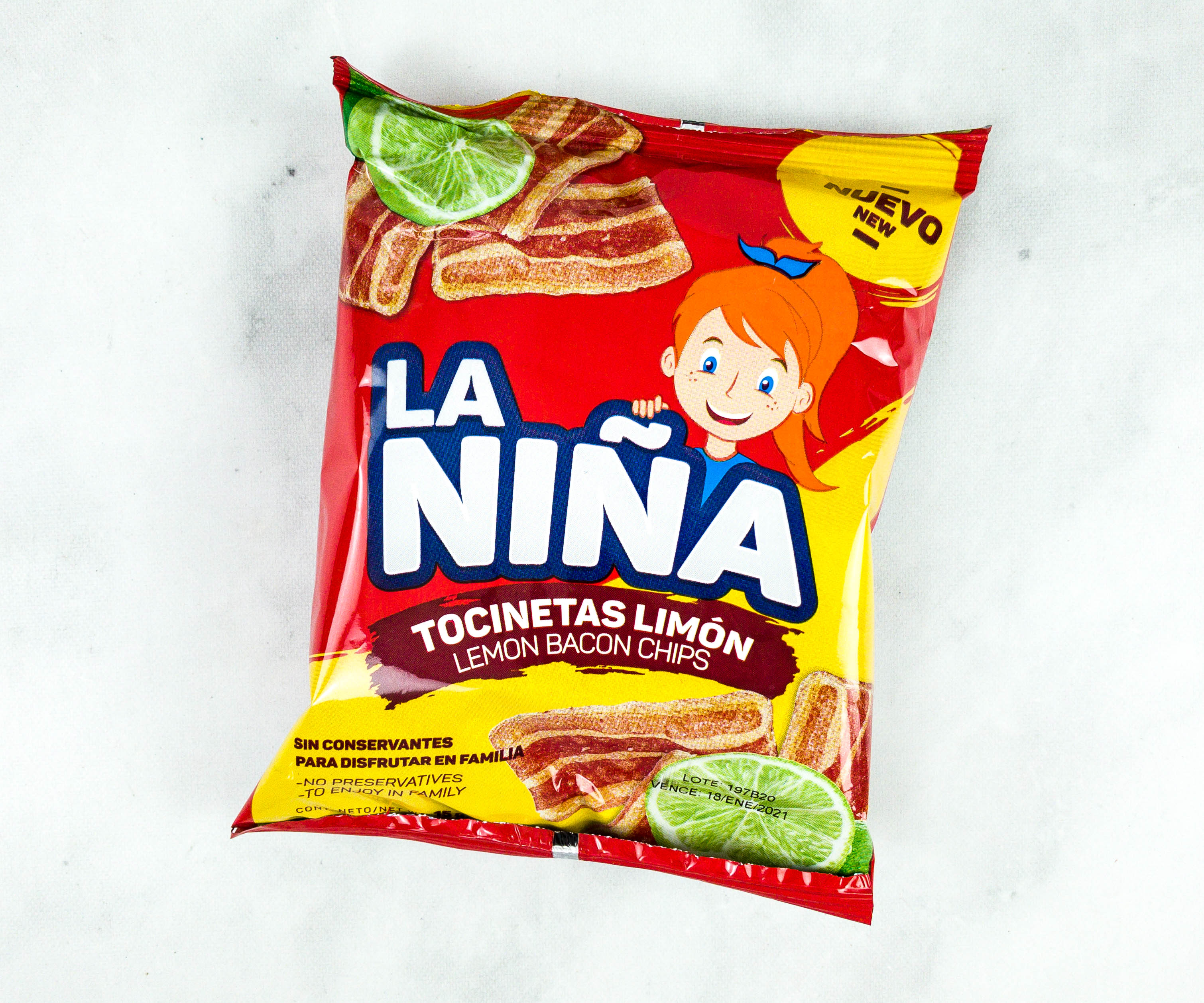 Bacon & Lime Chips. Here's another unique combination of flavors, bacon and lemon! The saltiness of the chips is just right and the lemon added zest to every bite. I also find this better than the usual plain bacon-flavored chips because those are just too salty. With this, there are 2 flavors that tickle my tastebuds!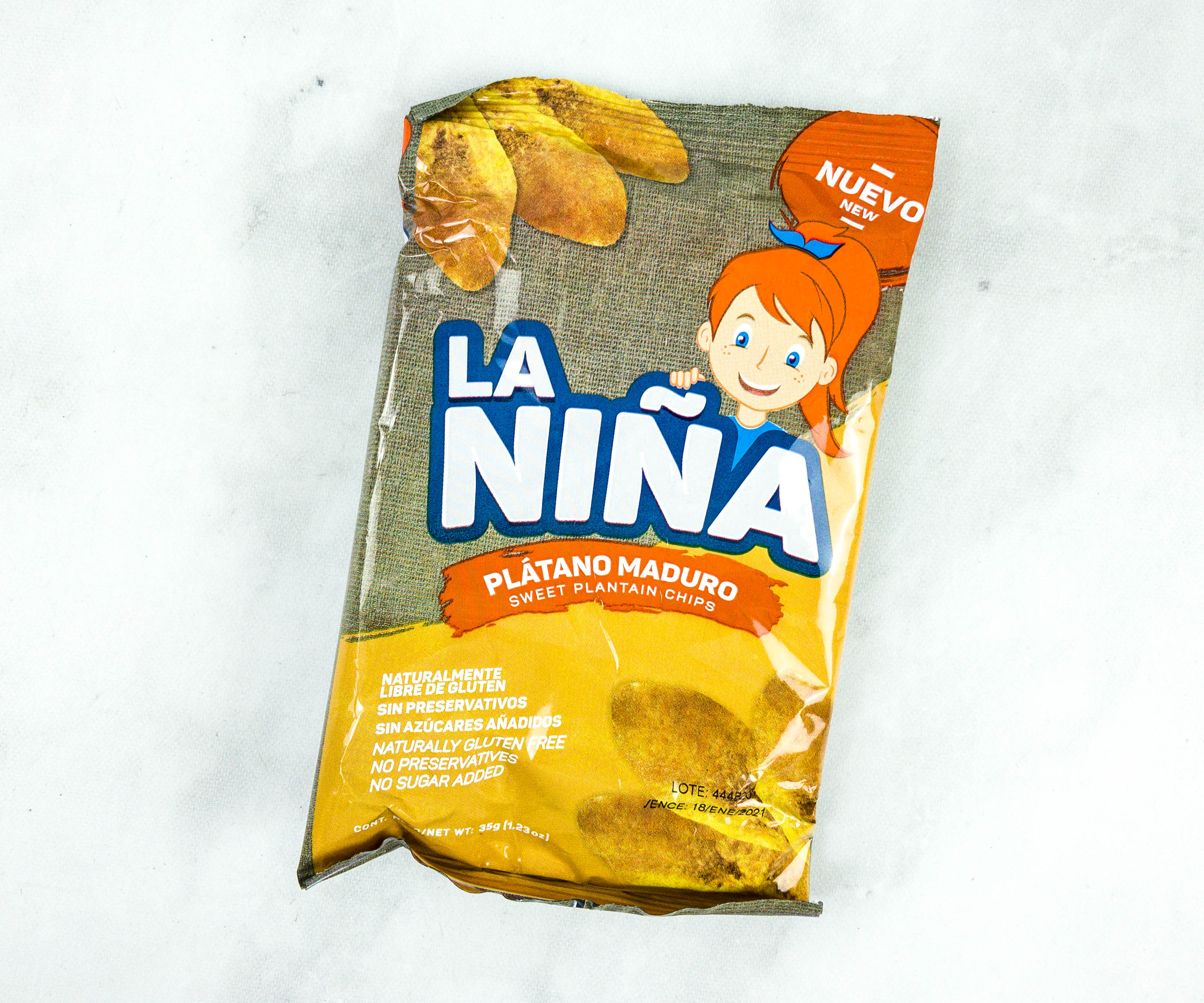 Sweet Plantain Chips. Tajadas is known as one of Colombia's most loved side dishes, and it was an inspiration in making this snack. This version is just thinner and crispier but they still have the salty and sweet taste that made tajadas a crowd favorite. It's so yummy and addictive because the blend of flavors is so unique, and it will be hard to find a substitute for it!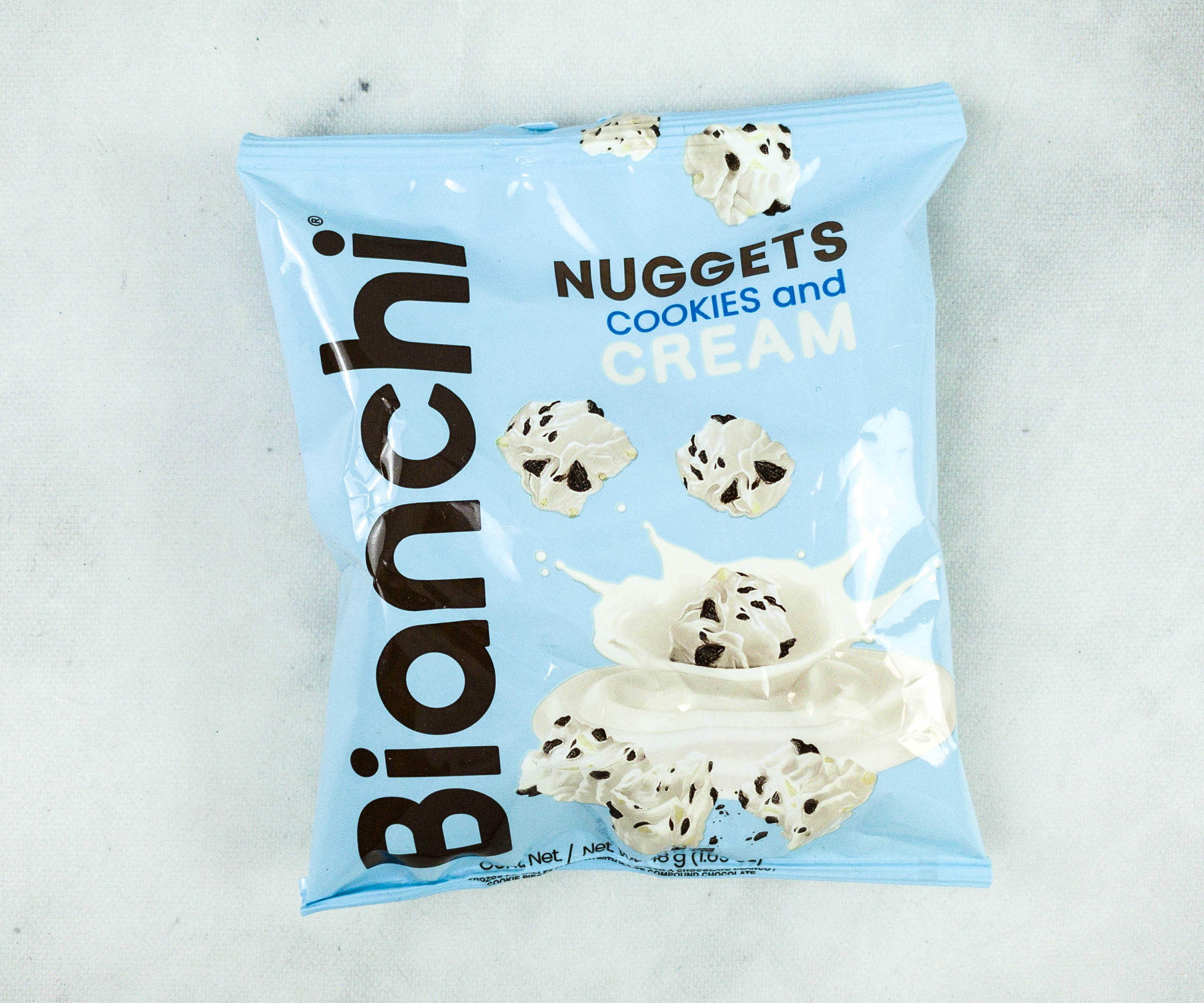 White Chocolate Cookies & Cream Clusters. Here's a great snack for the kids! These cookie pieces that are coated with white chocolate are so delicious. You can put these on top of your ice cream as well.

Coconut Cream Chocolate Wafer. With the rich coconut filling in between wafers, this is an instant hit for me. It's so crispy and creamy at the same time, plus it's also filling. This makes a great afternoon snack.
White Chocolate Covered Fruit Gummies. Imagine your favorite gummy bears coated with a rich creamy white chocolate as a single treat! It may be as weird as it sounds, but they are surprisingly a good combination.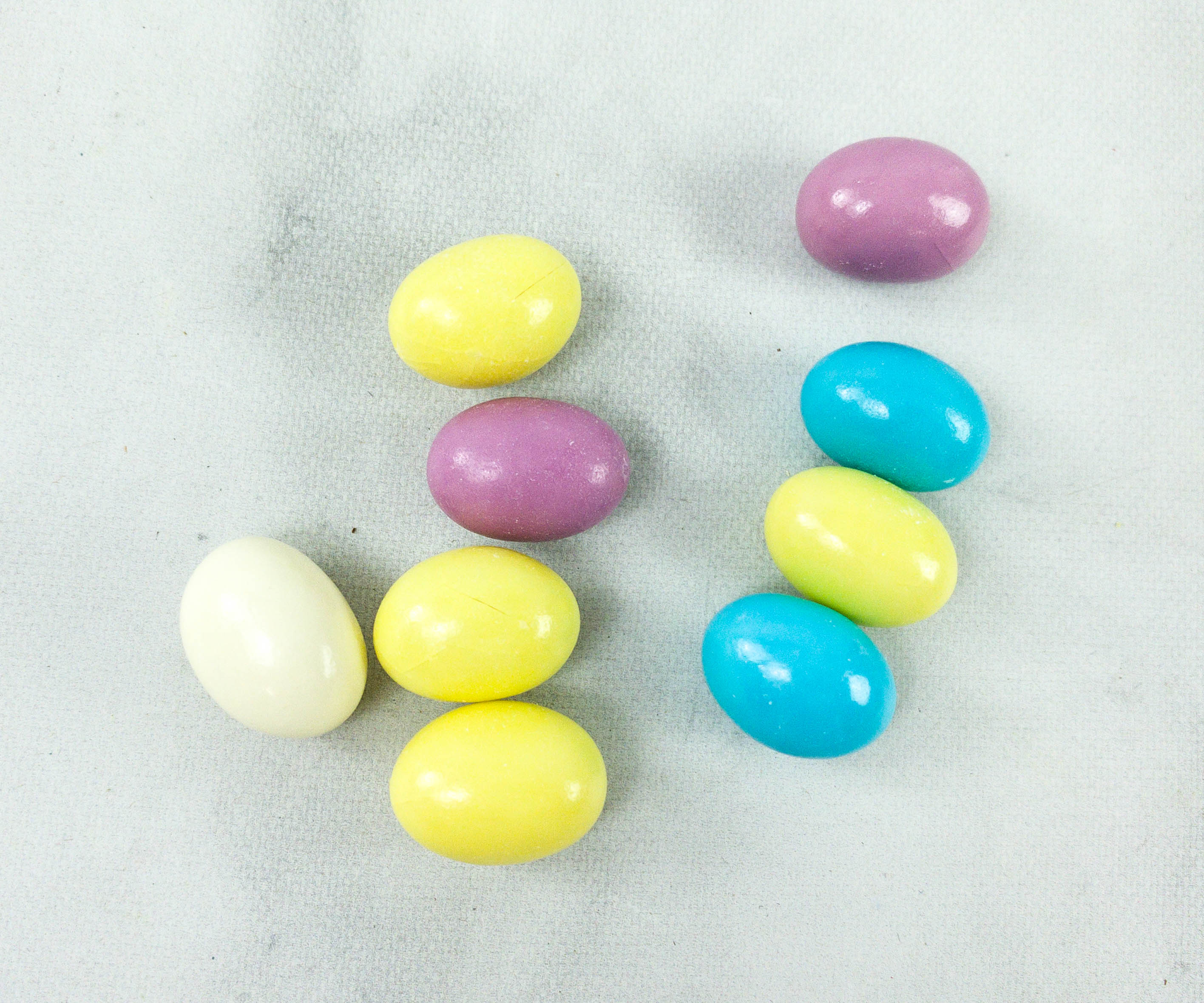 They also came in different colors that made them look more appealing and fun to eat!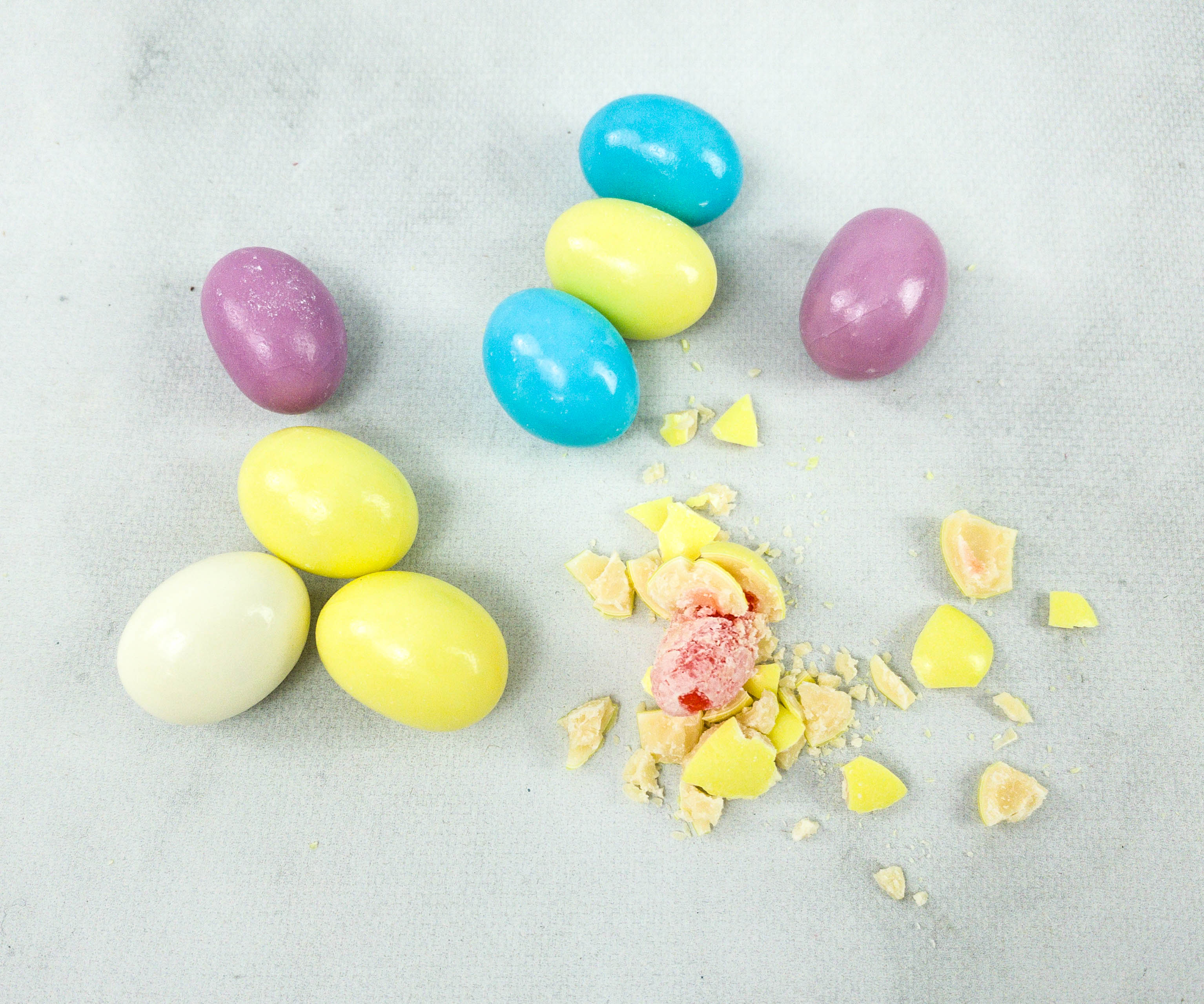 My kids were surprised that they really had a gummy inside! They easily fulfilled our sweet tooth craving as well.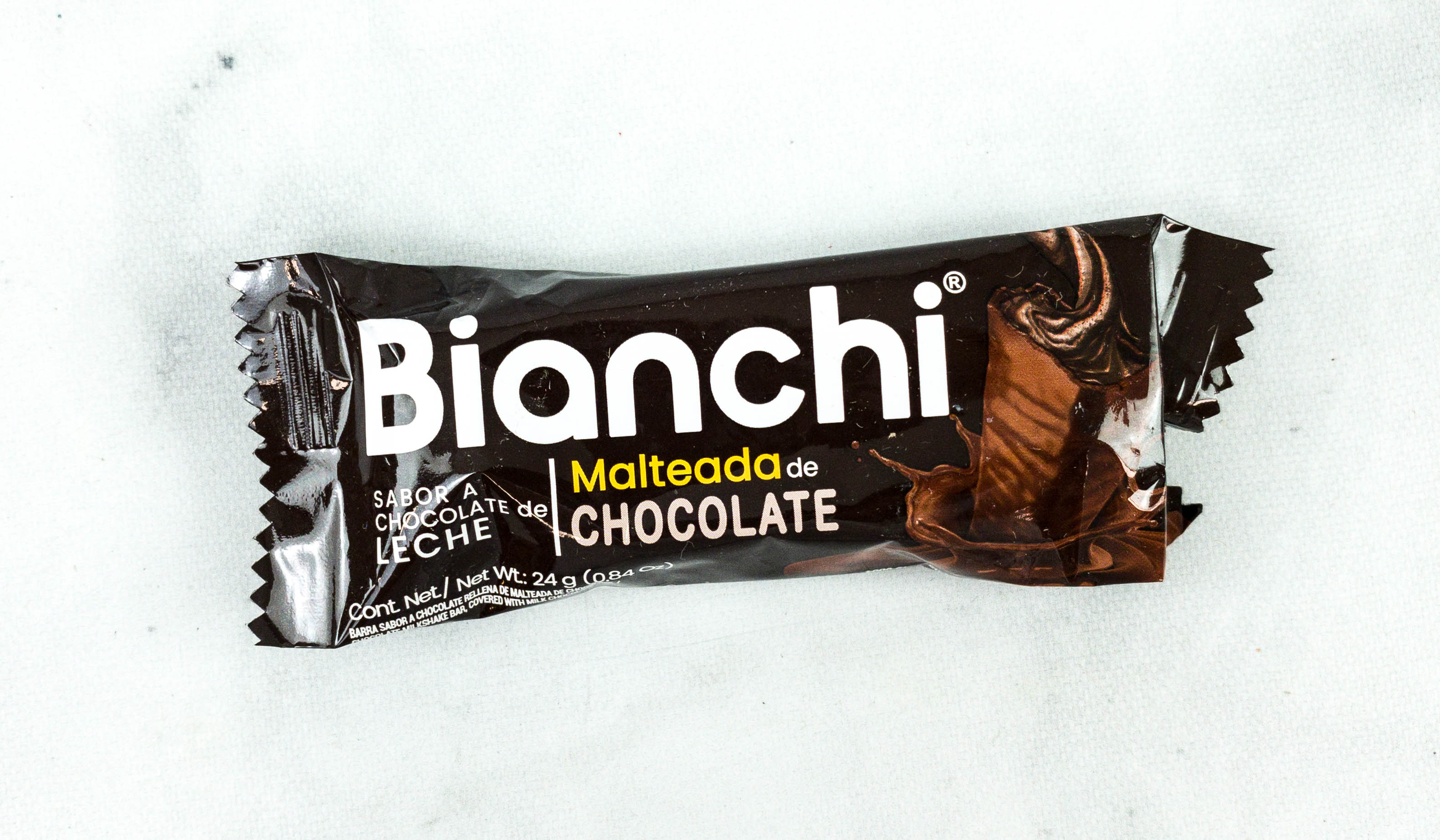 Milk Chocolate Nougat Bar. This claims to be the more chocolaty version of the Three Musketeers nougat bar. Colombians have perfected the cultivation of cacao for over 5,000 years, and this sets the quality of their chocolates! I like how full the nougat is and it really had that rich chocolate that's different from others I've tried.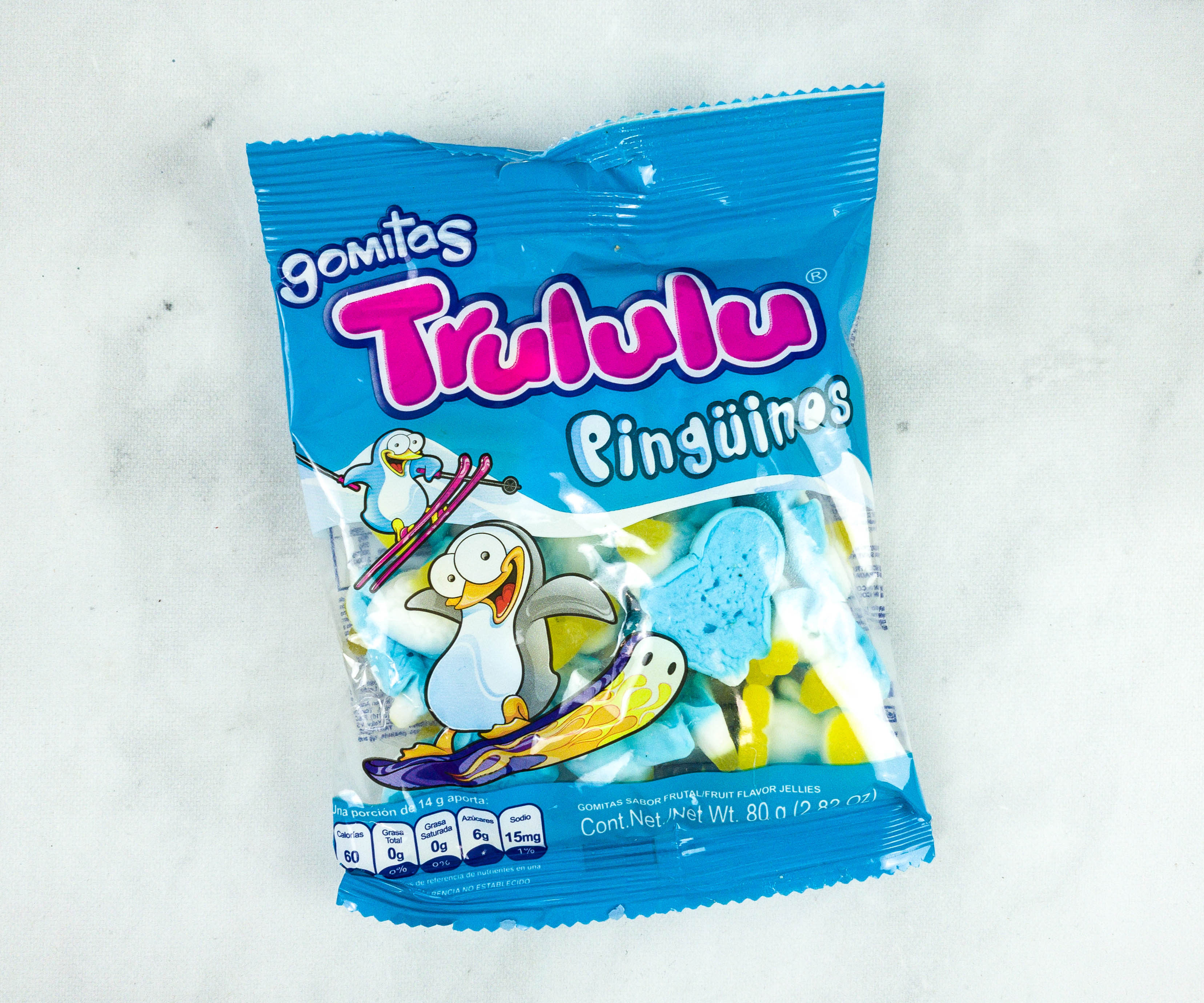 Fruity Penguin Gummies. These penguin-shaped gummies are fruity and sour! Penguins do appear in Colombia but they are a rare sight to see.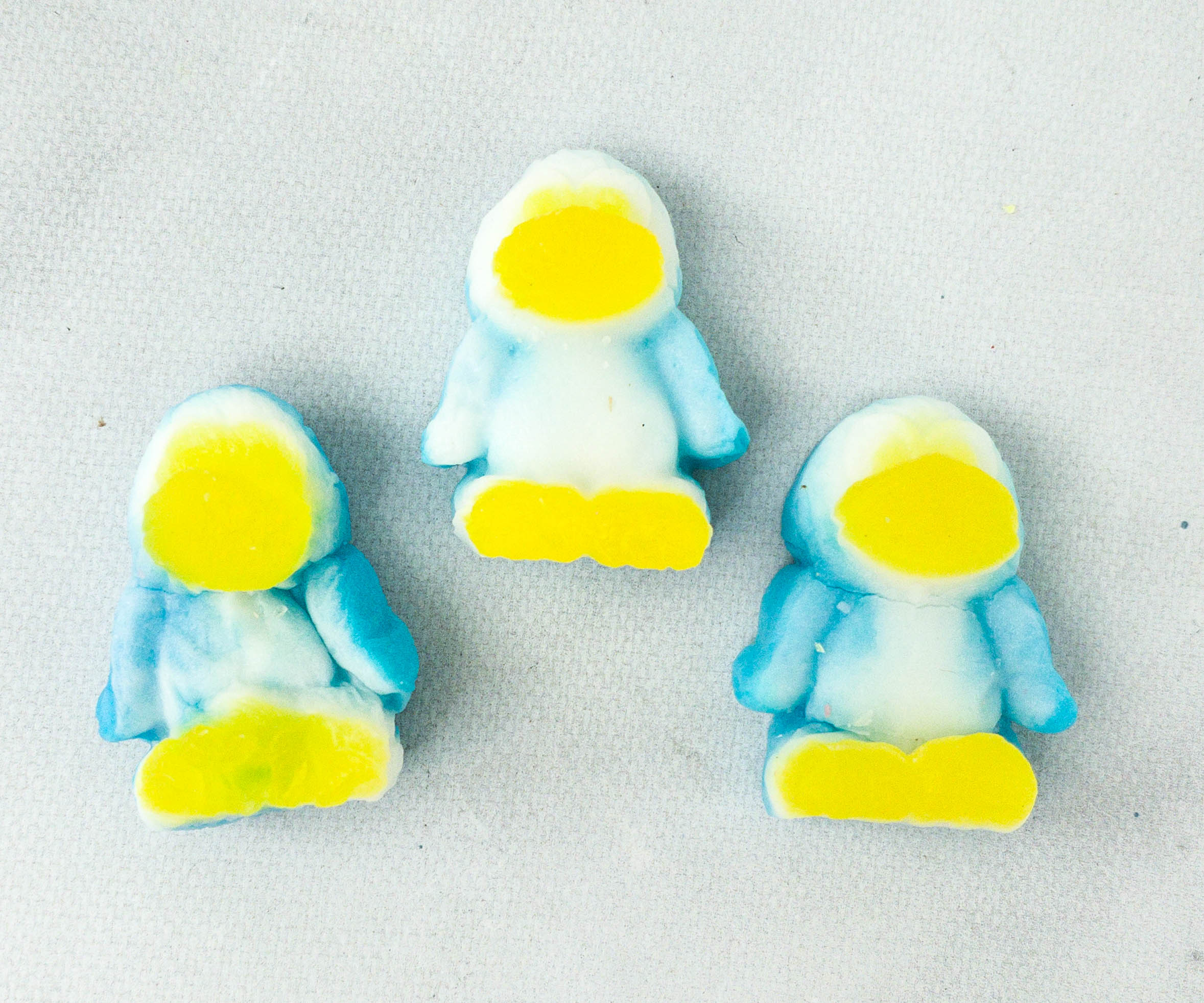 These soft gummies are just too cute. I also love the burst of tropical flavors in every chew. My kids loved them as well.
Colombian Cocadas. Cocada is a traditional candy in Colombia. These are oven-baked and sold almost everywhere in the country. The shredded coconut is really the best part of this treat because of its taste and texture. I'm definitely having this for dessert!
They came in individual packaging to ensure the freshness of each piece. This is a perfect treat for coconut lovers!
This month's Universal Yums box is a great representation of Colombia and its local snacking culture. I loved all the snacks in the box, but if I have to choose a favorite, it would be the traditional coconut candies! I like the taste and feel of eating the shredded coconut, it was baked to perfection and it had the ideal softness and chewiness. Colombia is indeed a place that offers great food and they proved that it in this collection of snacks. If you're an adventurous snacker, this subscription box is for you! They feature different snacks from a new country every month and boxes are always jampacked!
Have you tried Universal Yums? What do you think?