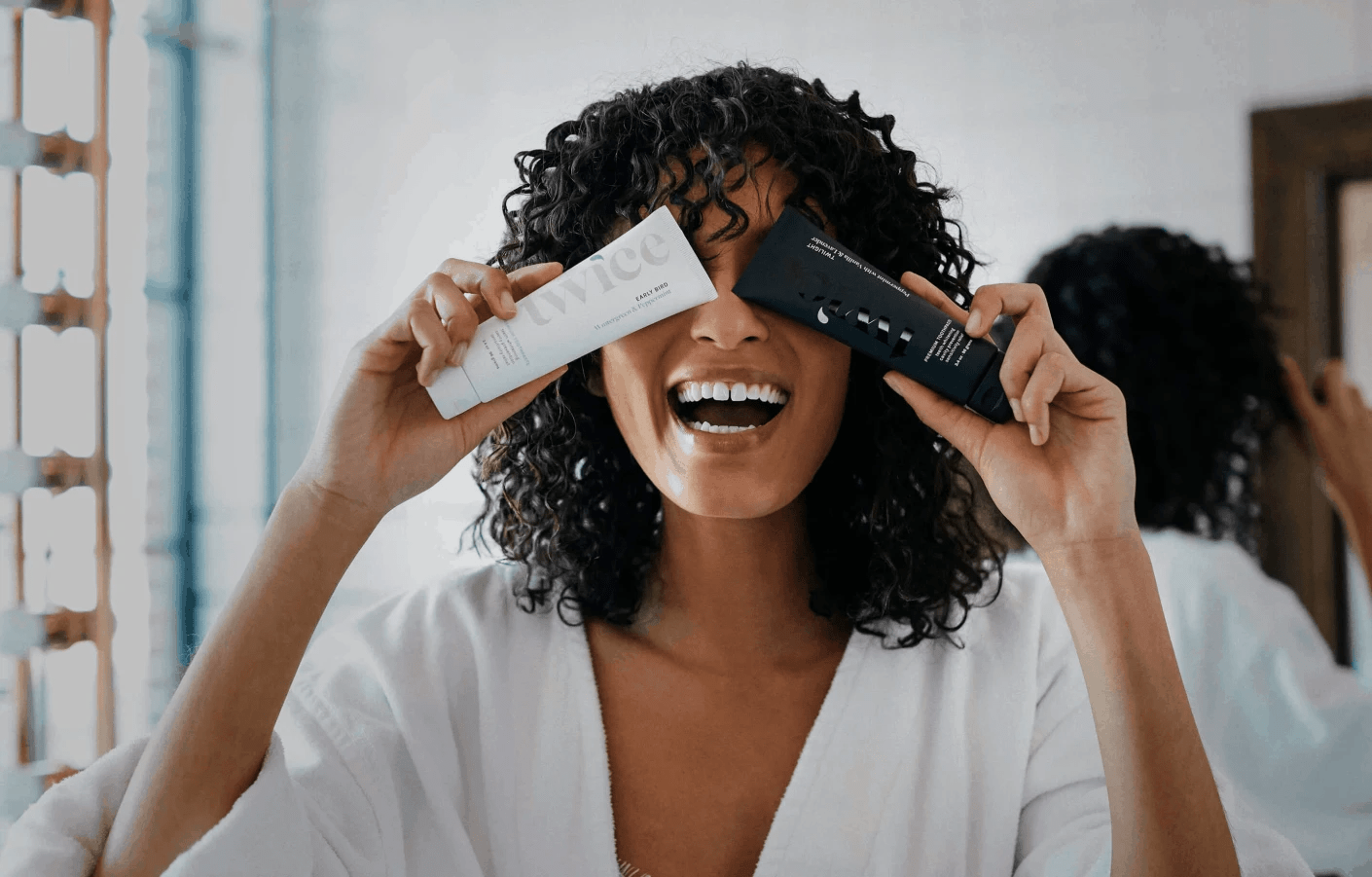 Twice premium toothpaste subscription has a coupon exclusive for Hello Subscription readers!
It's time to think twice about your toothpaste.

Oral hygiene is a global problem – and our founders saw this firsthand. With over 100,000,000 Americans forgetting and / or not choosing to brush their teeth twice a day, the founders set out to create products that are too good to ignore and that benefit your smile and oral health from morning to night. Twice products are formulated with world-class dental experts to provide you with products that really make an impact and give you the confident smile you deserve.

Twice is a purpose-driven oral care company making premium toothpaste for a healthier lifestyle. Twice toothpaste combines the best ingredients focused on both efficacy and wellness to give your smile a cleaner clean, without the harsh ingredients.
Get 20% off your first order! Use this link and the coupon code HELLOSUB20 at checkout!
Get 20% off at Twice Toothpaste!
Twice oral care subscription costs $11.88 per month for every 2-pack of Twice toothpastes.
Why Twice?
Look Good A healthy mouth lies at the root of everything we do. That's why we're forever free of SLS, parabens, charcoal and triclosan. 100% vegan, GF, non-GMO and cruelty-free.

Feel Good Full of vitamin A, C, E and aloe vera to keep your mouth in its happy place + dentist approved ingredients that'll show cavities, sensitivity and unwanted stains who's boss.

Do Good The first toothpaste born for its purpose. To make people smile. Literally. Every purchase provides life-changing dentistry to someone in need through real non-profit work.
Here are the benefits:
Whitening
Cavity Prevention
Sensitivity Relief
Strengthen Enamel
Vitamins & Antioxidants
Travel Friendly
80 Day Supply
About Twice Toothpaste:
Meet Early Bird.

Awakening + Invigorating

Consider Early Bird your mouth's minty wake-up call, for whenever it needs to hit refresh. Squeeze a little wintergreen and peppermint into your morning routine to feel clean, confident and ready to take on the day—with a smile, of course.
Meet Twilight.

Calming + Soothing

Like a spa moment for your smile, Twilight puts the "oo" in smooth. Both relaxing and refreshing, lavender, vanilla and peppermint form a dream team of flavors that will become your favorite way to say goodnight.
Are you getting Twice? Do you want to see more about this premium toothpaste subscription in a review?