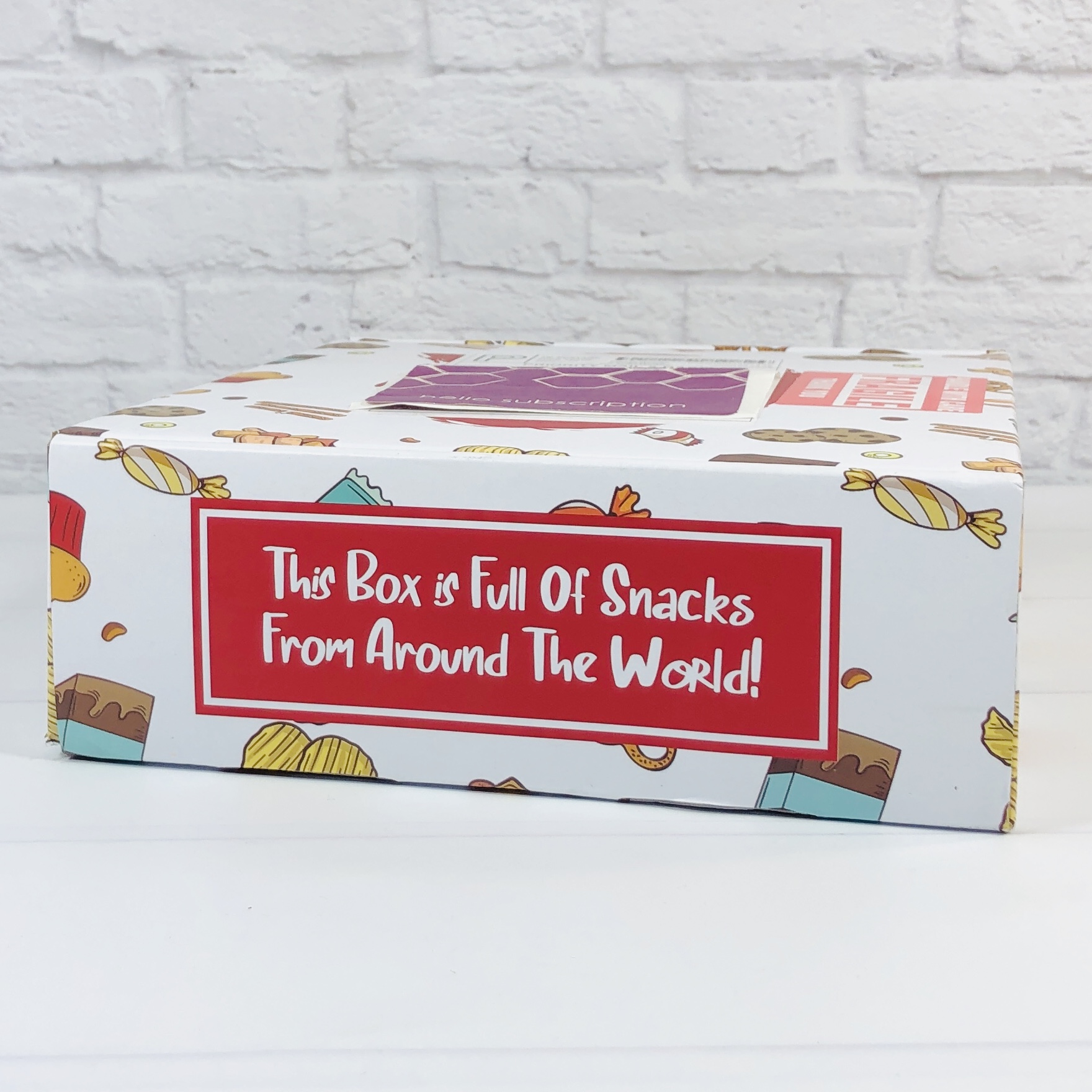 Try My Snacks is a unique subscription box that delivers snacks from a different country every month. Each box contains anywhere from 5 – 20+ snacks per box (depending on the plan), a 12+ Page booklet that includes fun facts about the country, snack information, puzzles, and more. They also include a coin/bill from the country in every box & offer FREE shipping to the USA. A portion of every order is donated to the ASPCA to help end animal abuse.
Tailored Just For You

Each box is tailored to your palettes needs. You tell us what you like and don't like and we'll take care of the rest. Besides, what's the point of trying something new if in the end it'll just go in the trash? Our interactive & fun quiz will make sure that doesn't happen.
Start by choosing which subscription level fits your needs. Then answer a few questions like whether or not you like coconut and if you want a drink ($4.95 upcharge). There are additional charges in the questionnaire, like if you want rush delivery ($5) or a chilled ice pack so your chocolate doesn't melt ($4.95). You can also tell them if you are allergic to peanuts and there is a place to write in other allergies.
This box was completely packed to the top!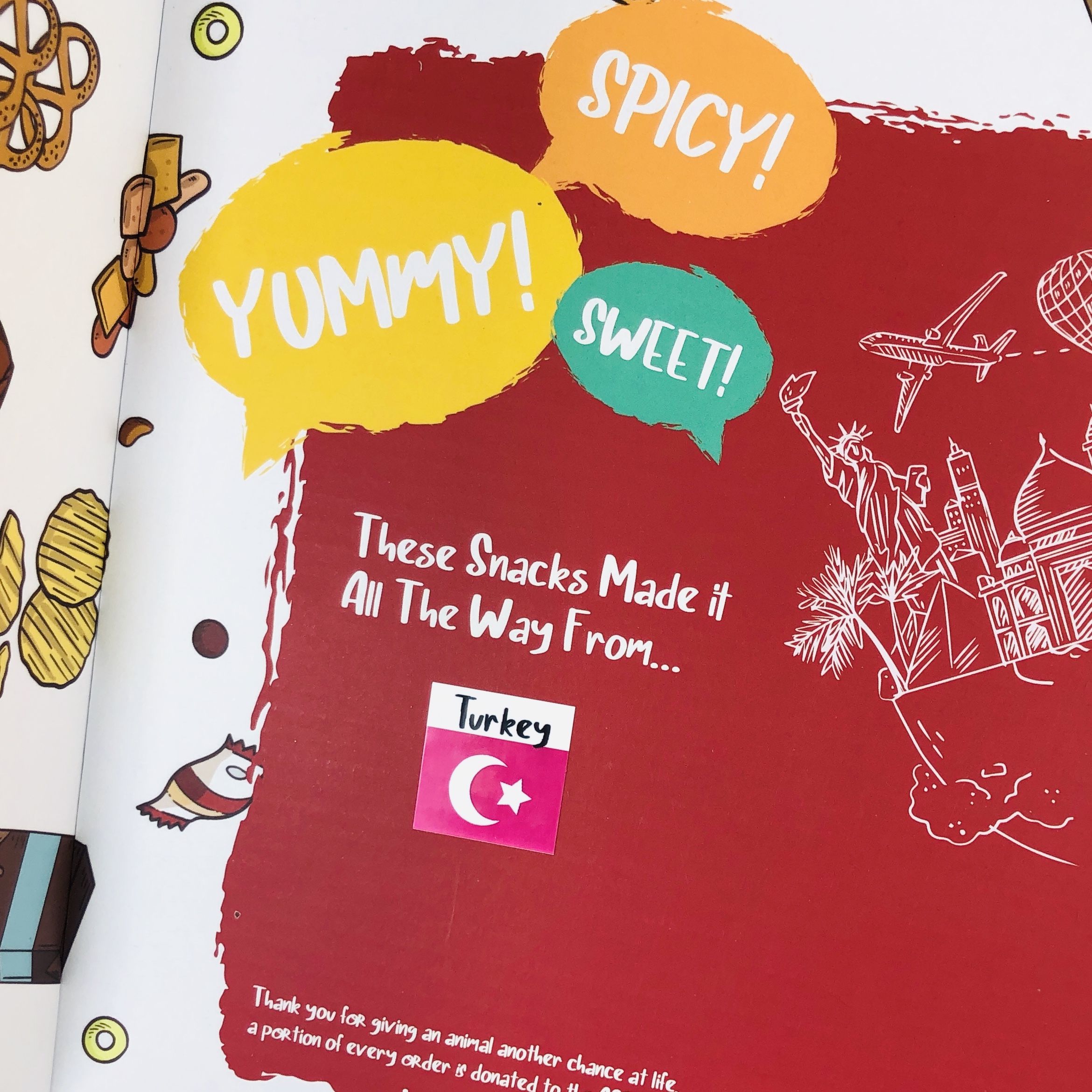 Guess where these snacks are from? Turkey!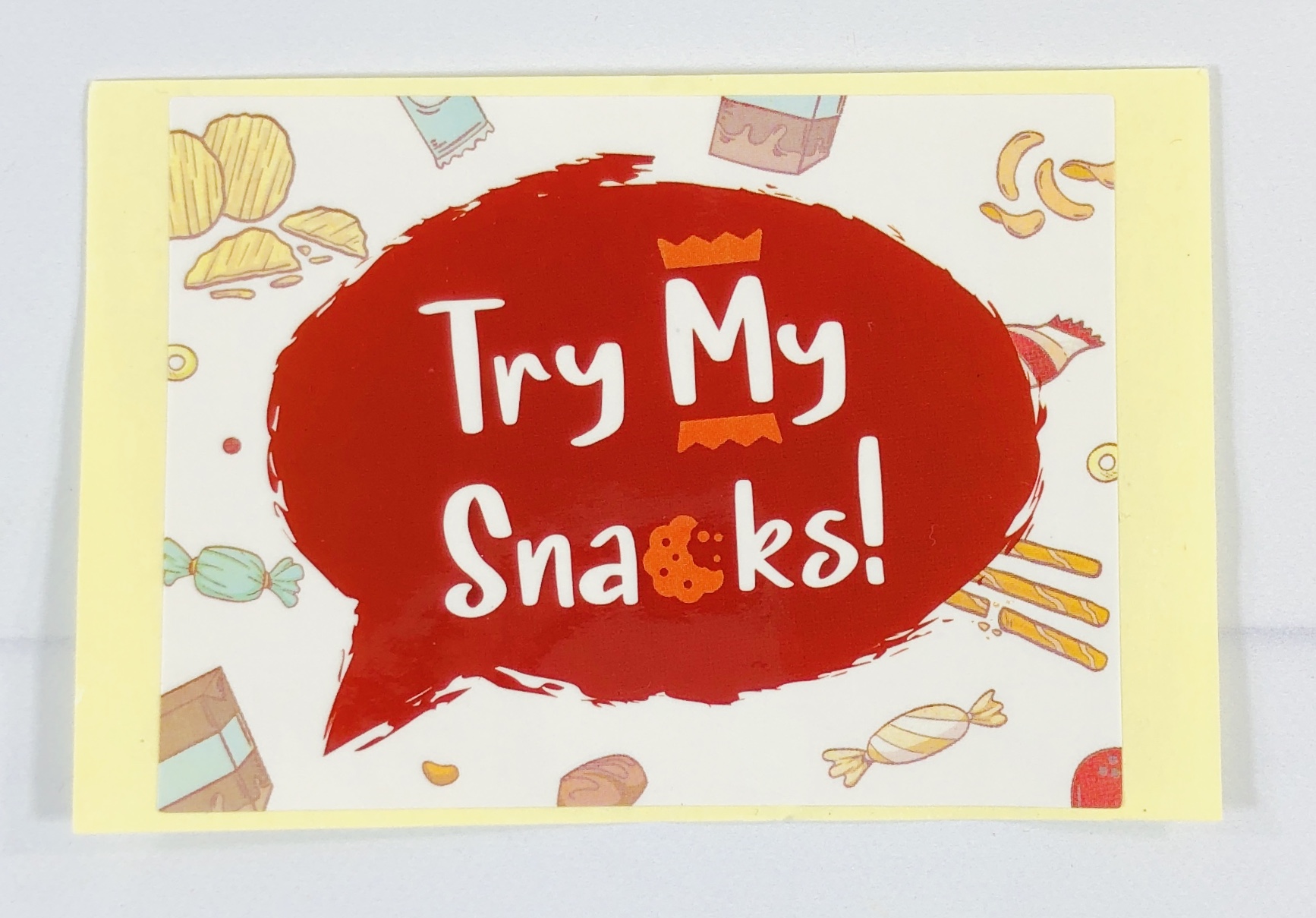 I found a vinyl sticker in the box.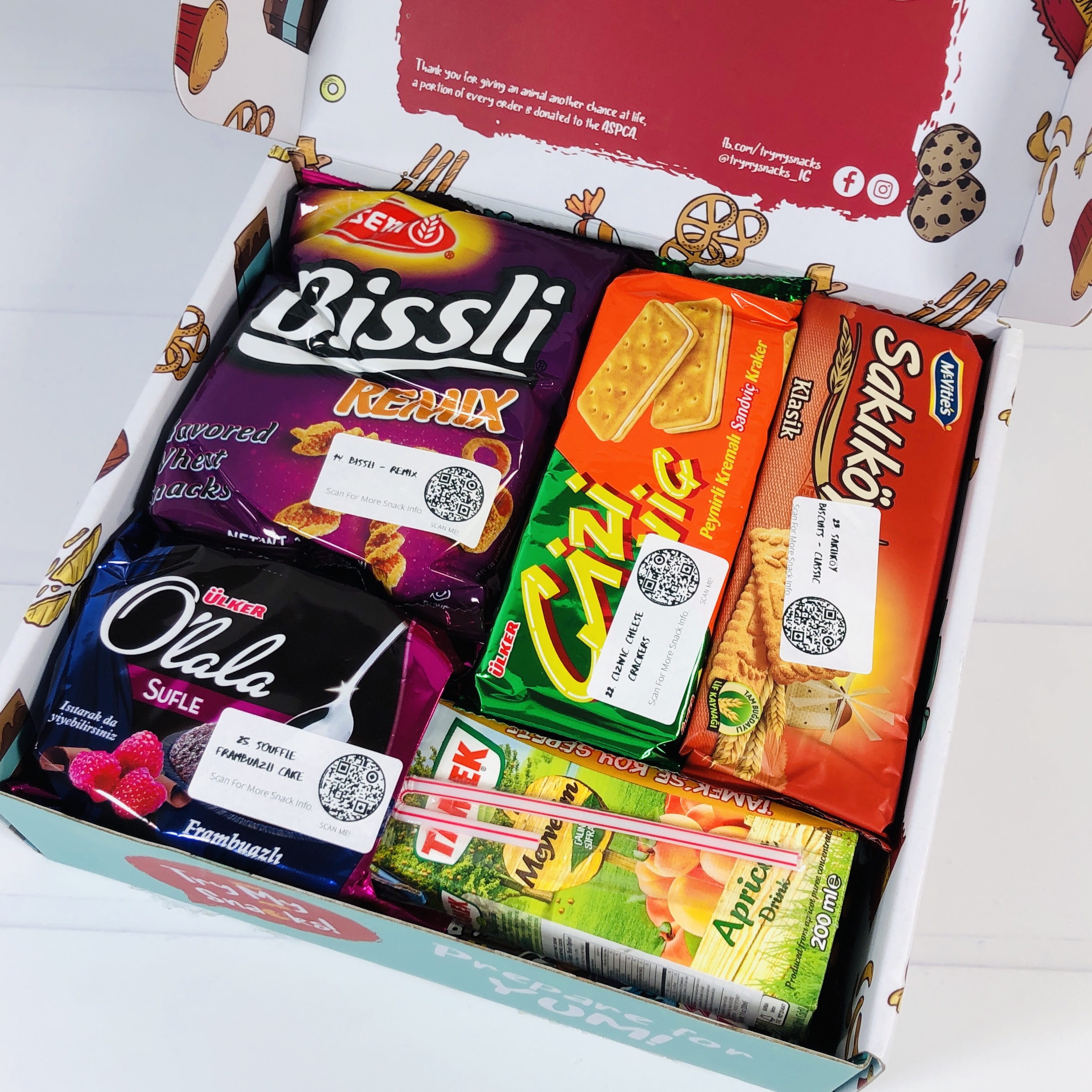 As I unpacked this box with my daughter we were super excited, what a cool assortment!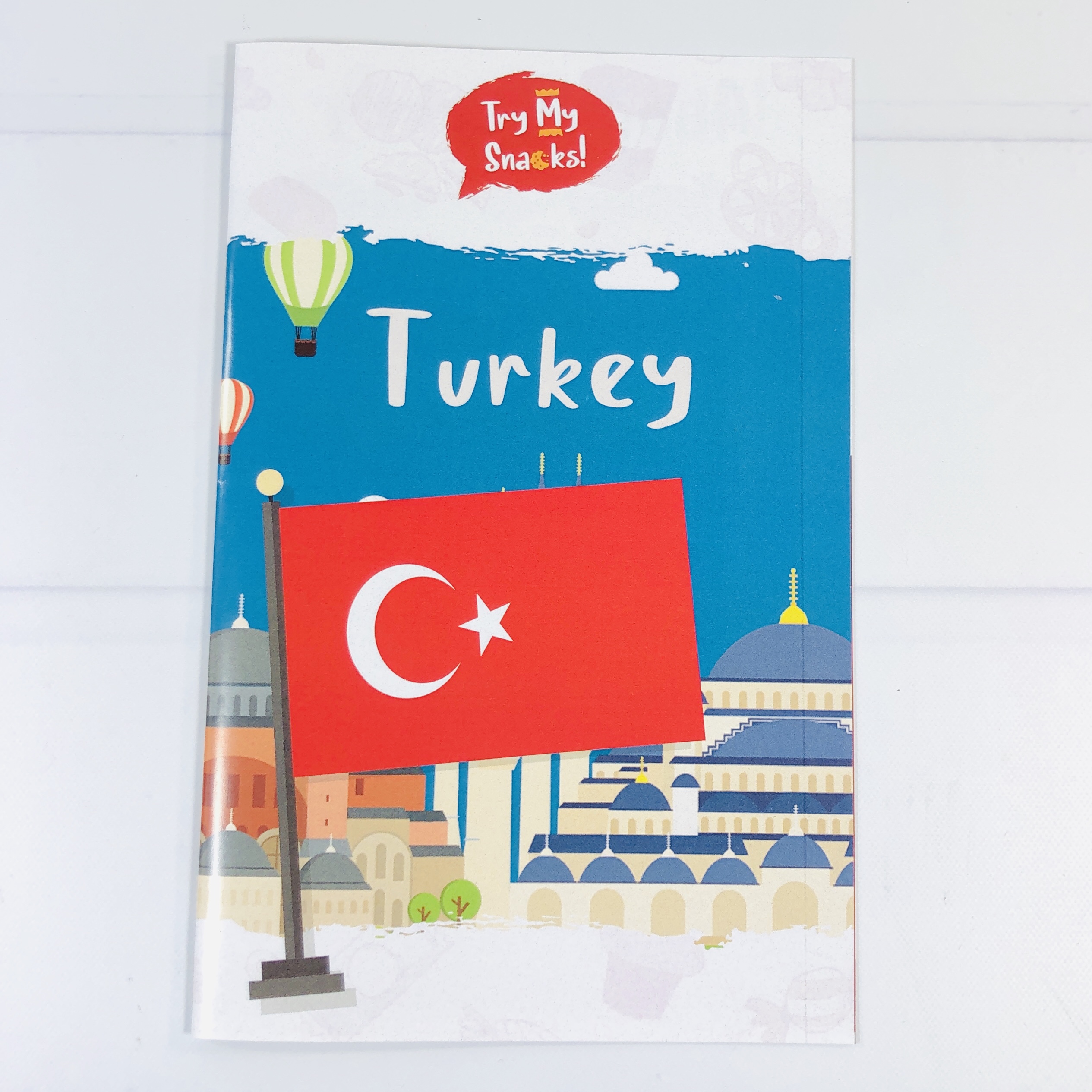 Each box comes with a mini booklet.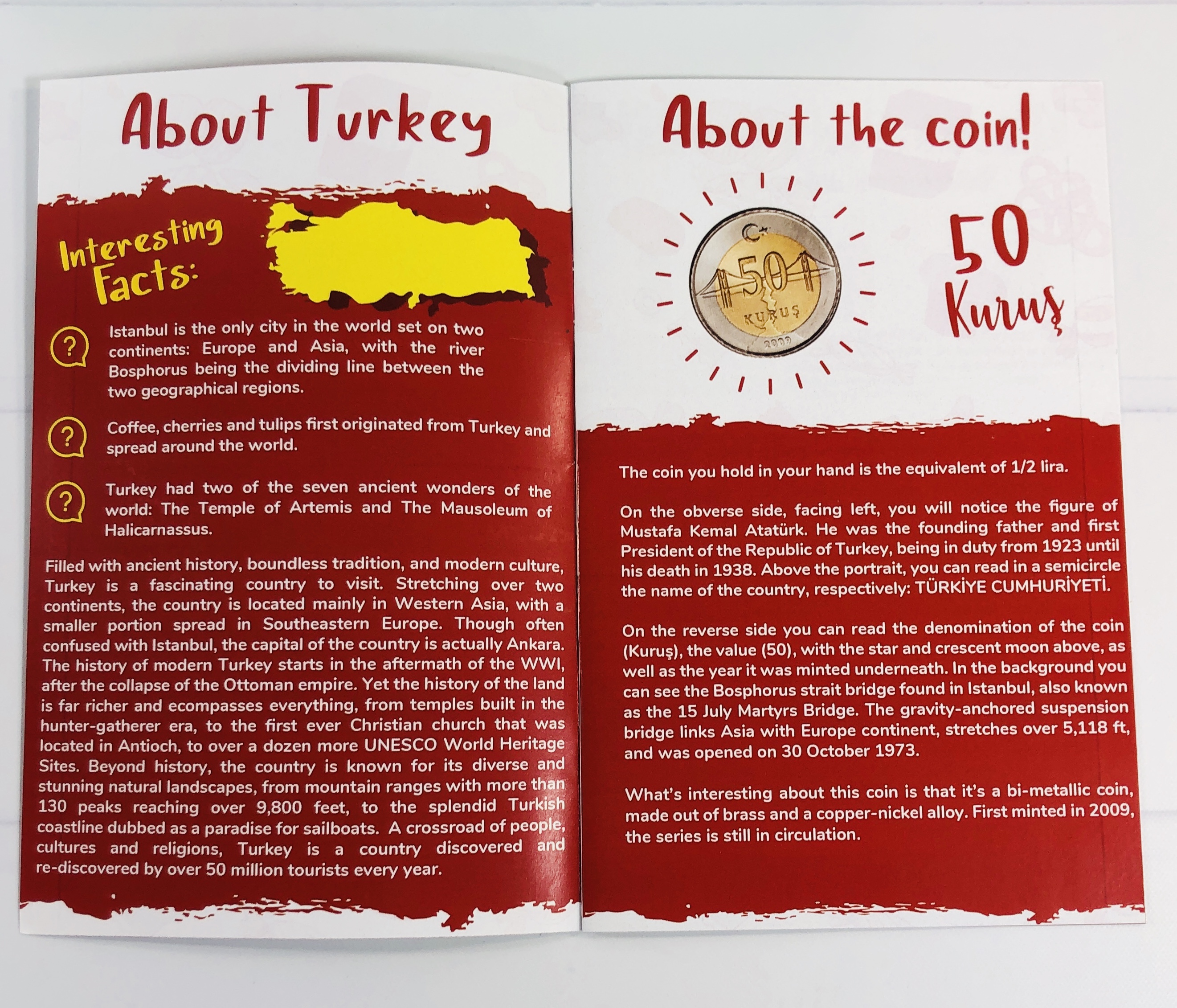 It mentioned a few facts about Turkey and described the included coin.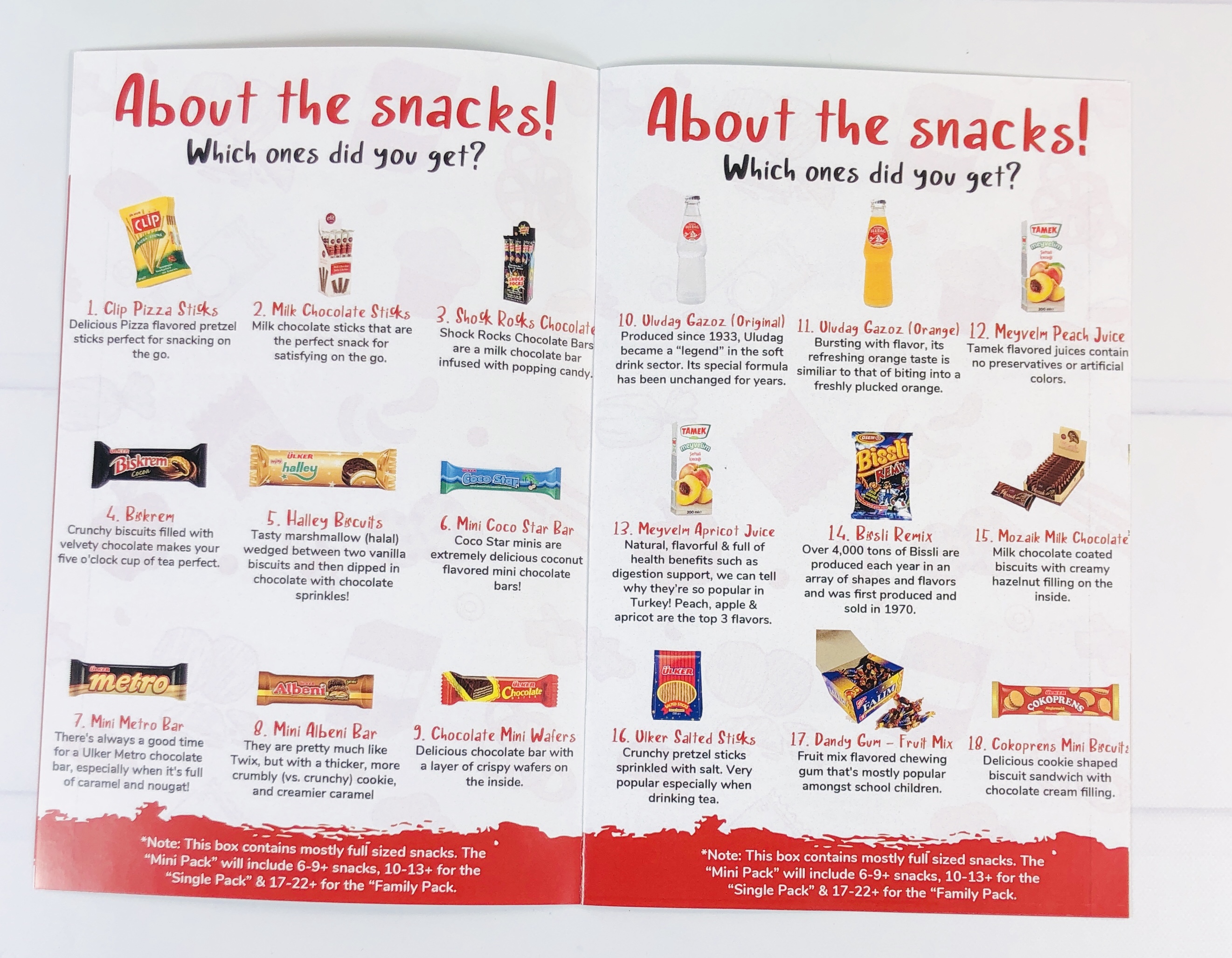 Next we learned about all of the possible snacks that may have been sent. You will receive an assortment based on the answers you gave to the quiz upon sign up.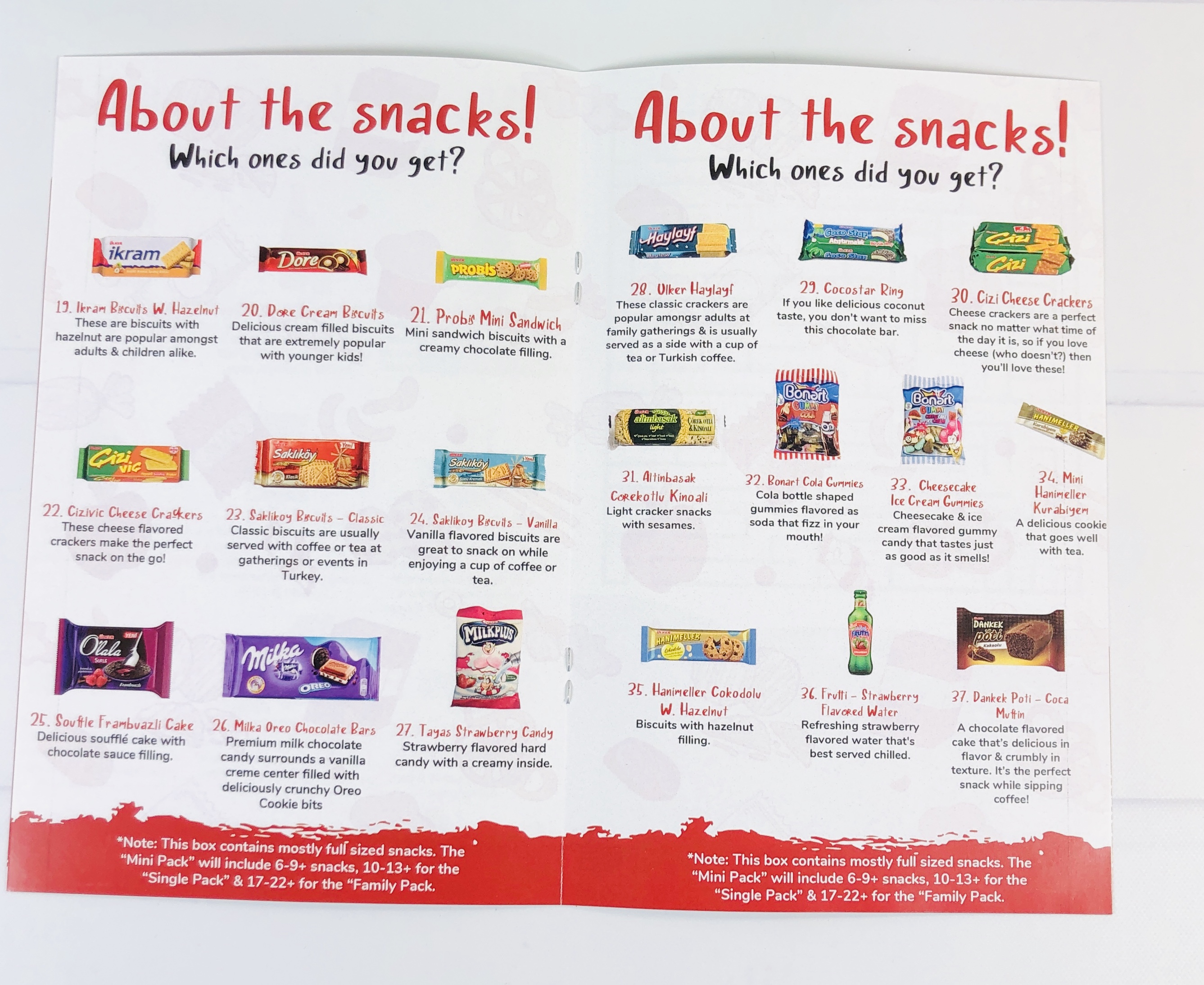 So many snacks!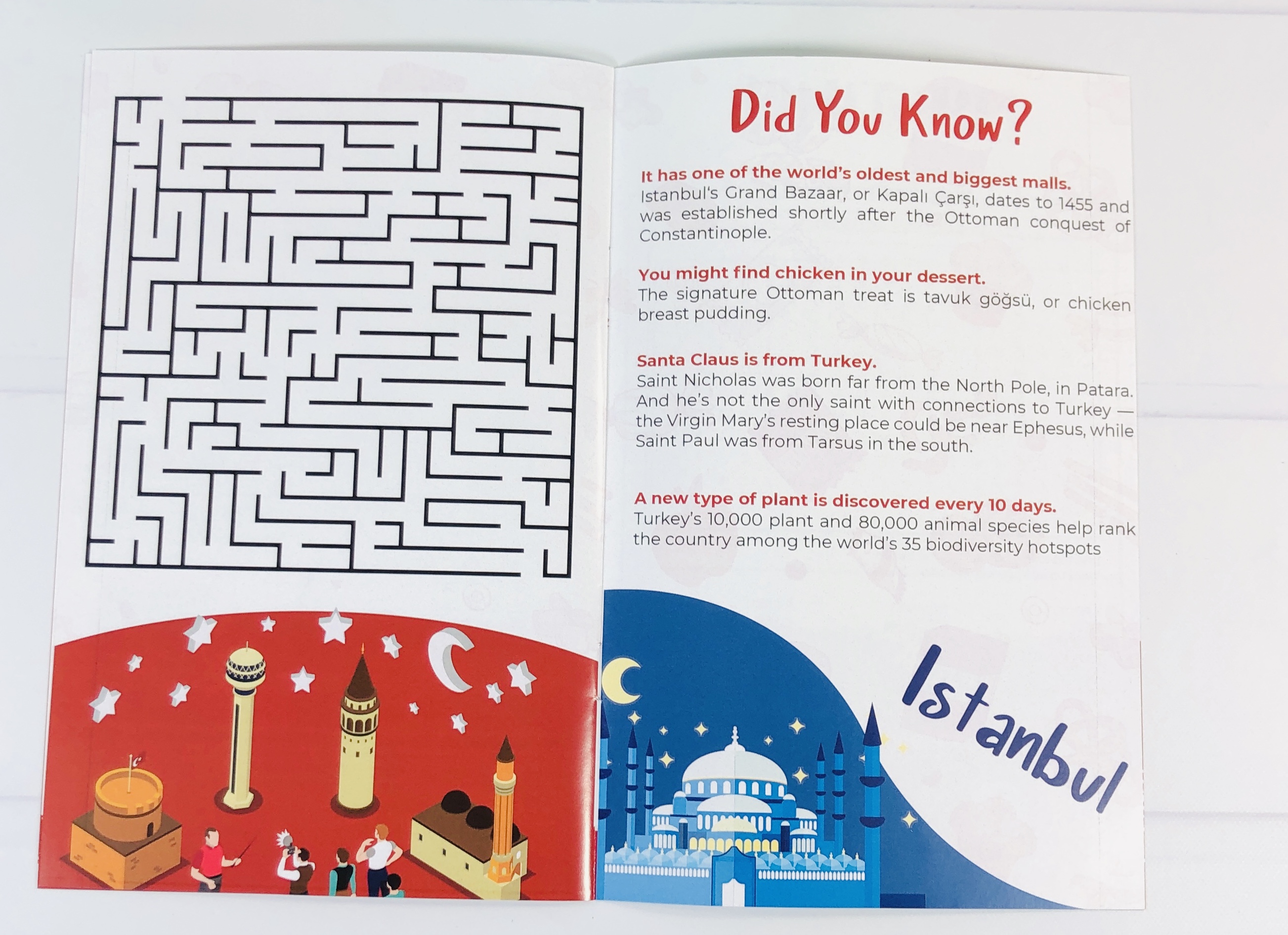 More facts plus a maze were next.
Here's a word search too!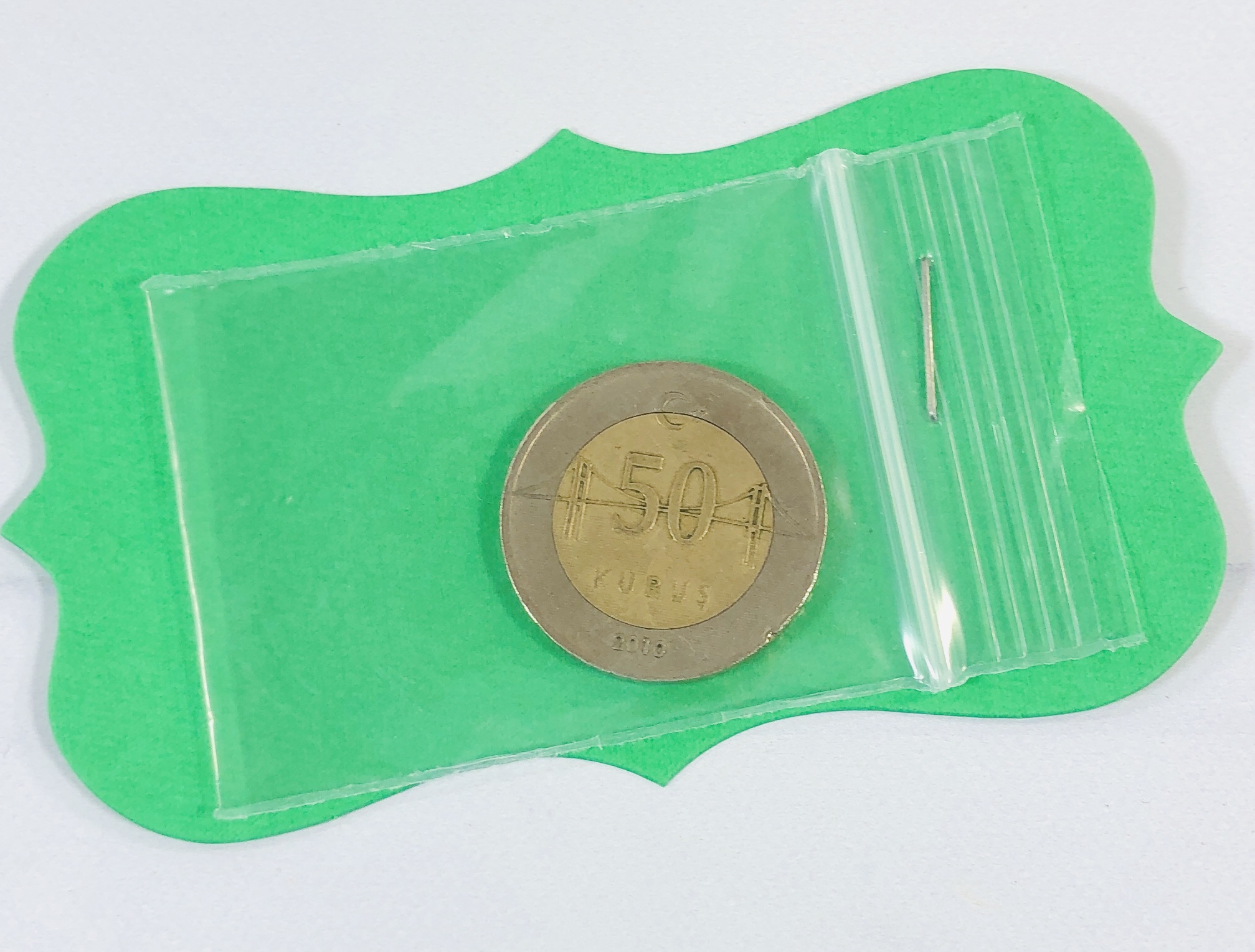 Each month we receive a coin from the featured country. I feel like I have this coin in my collection somewhere around here. I used to live in England and sometimes machines would spit back change that wasn't exactly from the UK!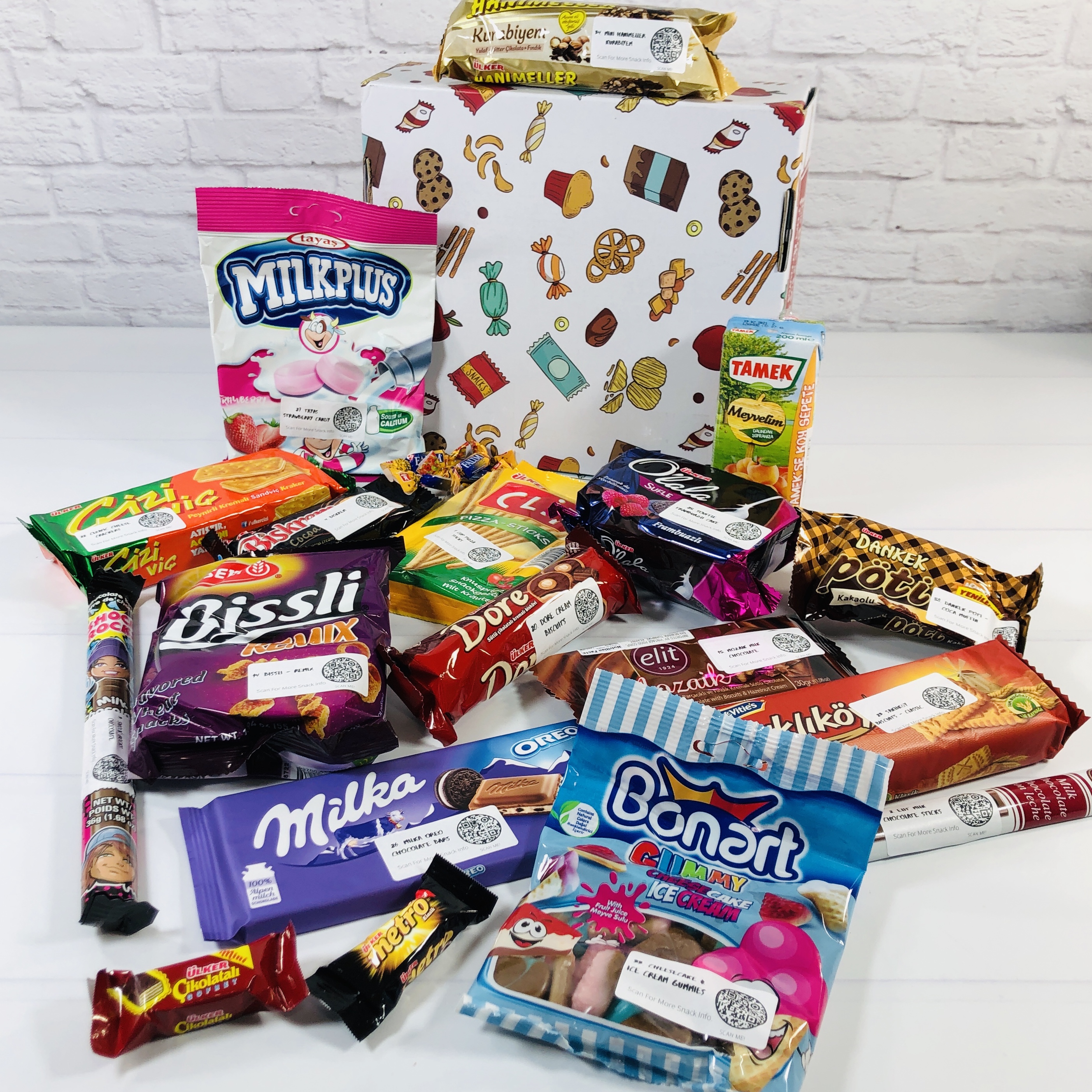 Everything in my box! It's going to take my family of 4 a while to try all of these but we are up to the challenge!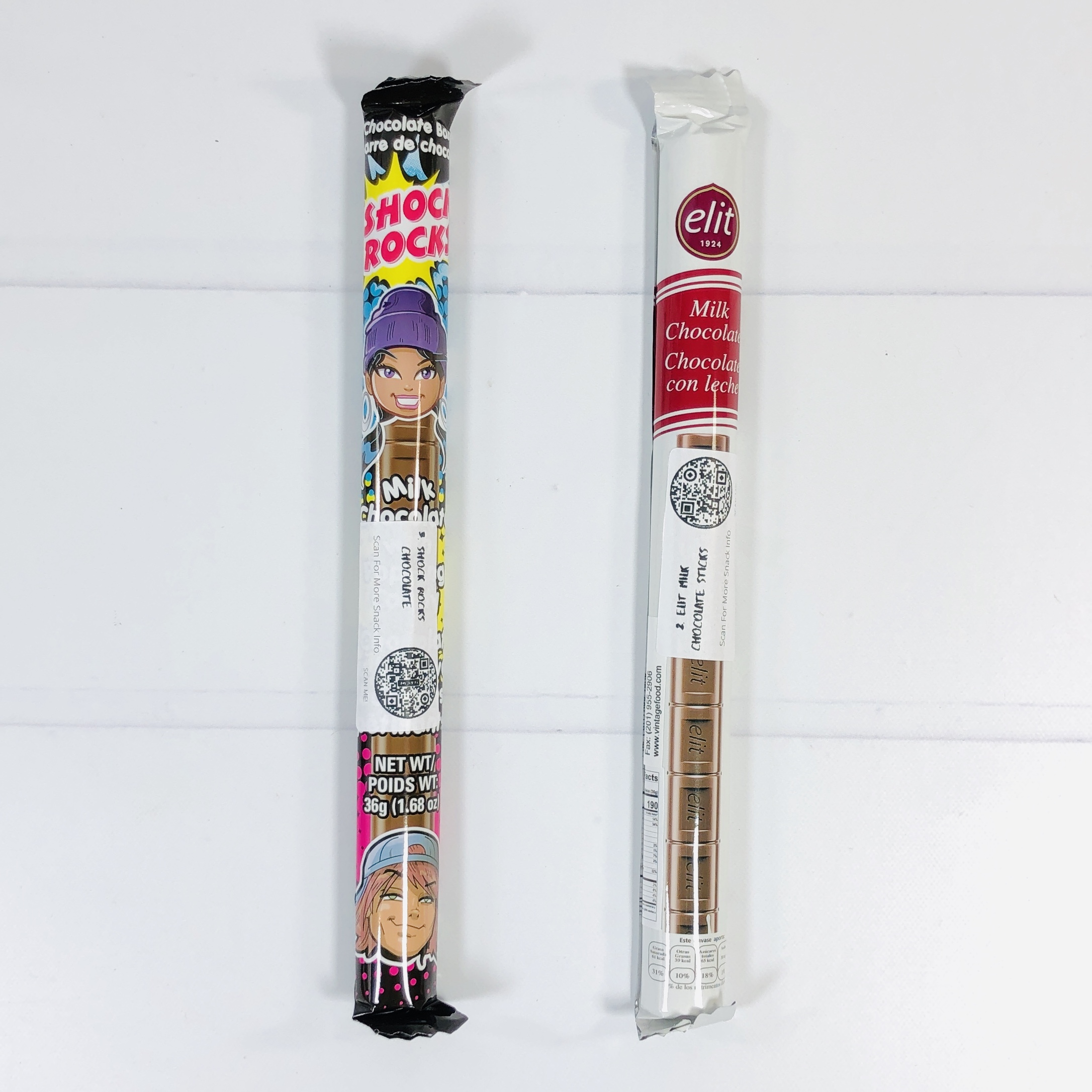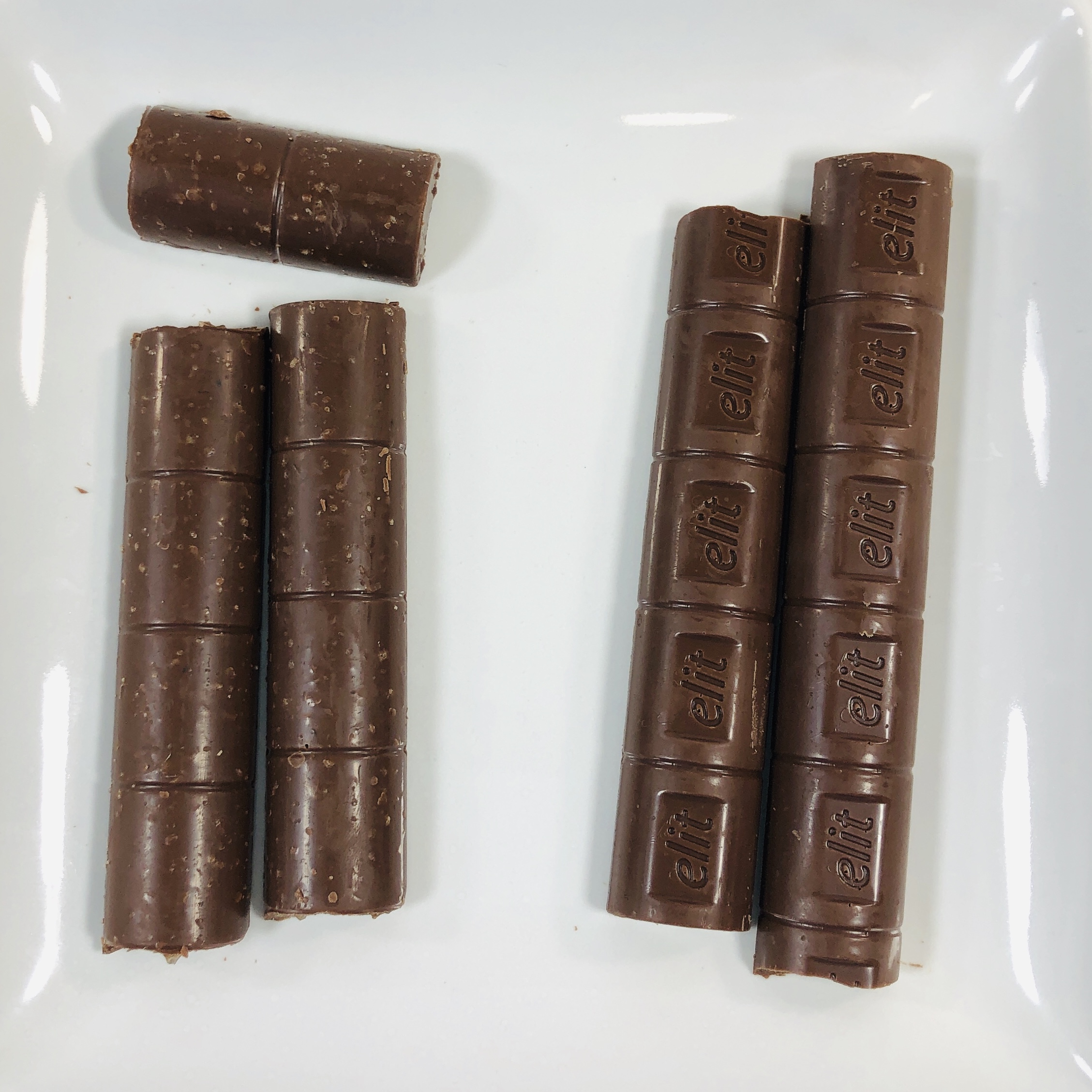 Shock Rocks Chocolate is exactly what it sounds like – shock rocks (like Pop Rocks!) encased in a milk chocolate bar! I haven't had popping candy in years so this was fun as well as tasty!
Elit Milk Chocolate Sticks are just that – milk chocolate that is in segments that can be broken off for portion control. It isn't quite the same as Hershey's but is good, with a touch more salt than you might find in a Kiss.
Tamek Meyvelim Peach Juice is a single serving juice drink box and even has a straw attached. It is watery juice, not true nectar, but it was tasty and my daughter liked it.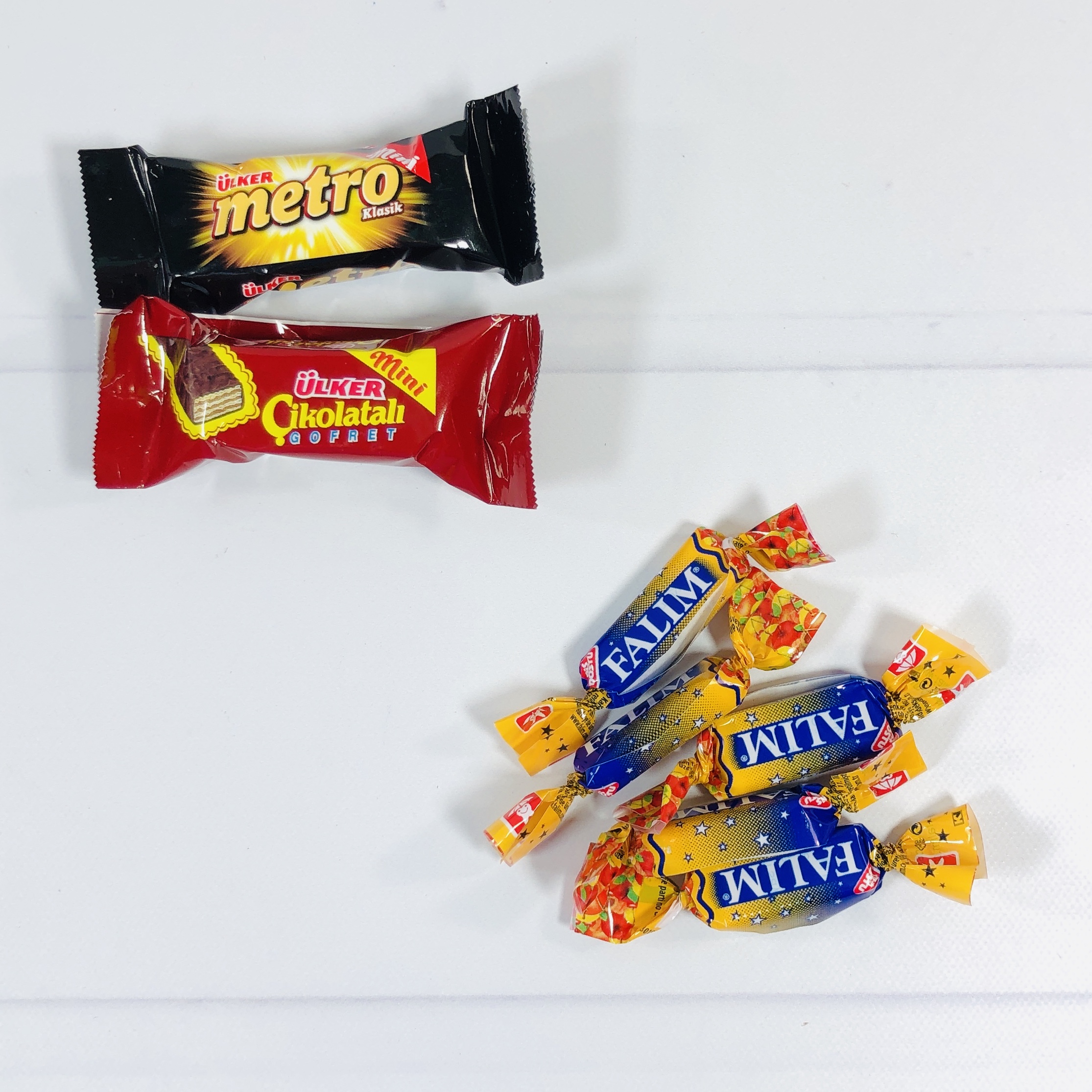 Ülker Mini Metro Bar is similar to a Milky Way candy, with chocolate covering nougat and caramel. It was bite-sized.
Ülker Chocolate Mini Wafers is a bite-sized chocolate and wafer candy with a hint of hazelnut.
Falim Dandy Gum Fruit Mix is one of the strangest chewing gums I have ever tried. It is kind of hard to chew initially and I never did use it on my molars (too many crowns that I want to stay in place!). The gum is pretty low on the flavor scale. My family all agreed that it tastes like gum that was already chewed and lost all its flavor.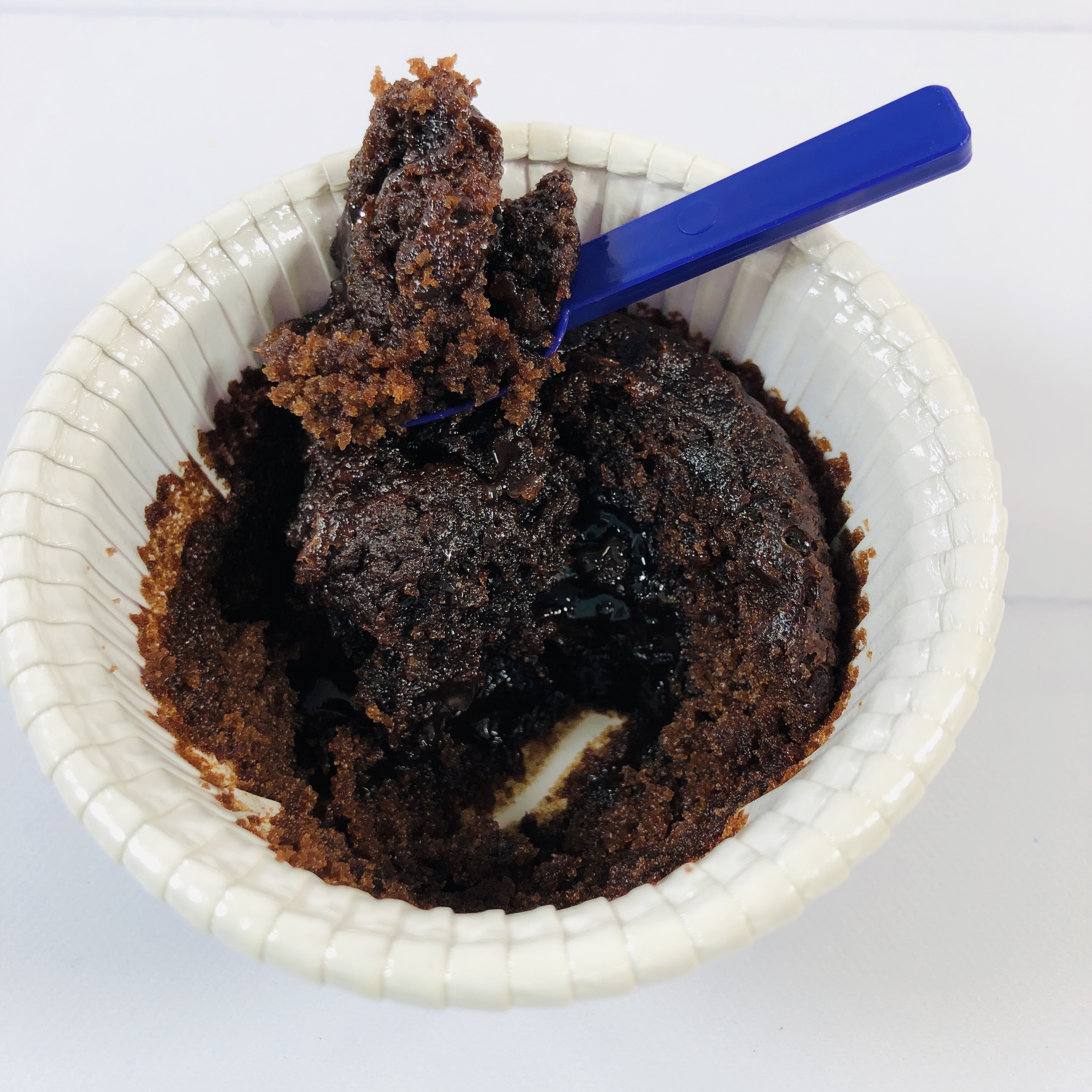 Ülker Raspberry Soufflé was super cool, because it came with its own spoon and everything. Unwrap and remove the lid, then stick it in the microwave for 10-15 seconds. This is raspberry flavored molten lava cake, in a single serving! Take this to work for your lunch break or afternoon snack and everyone will be super jealous.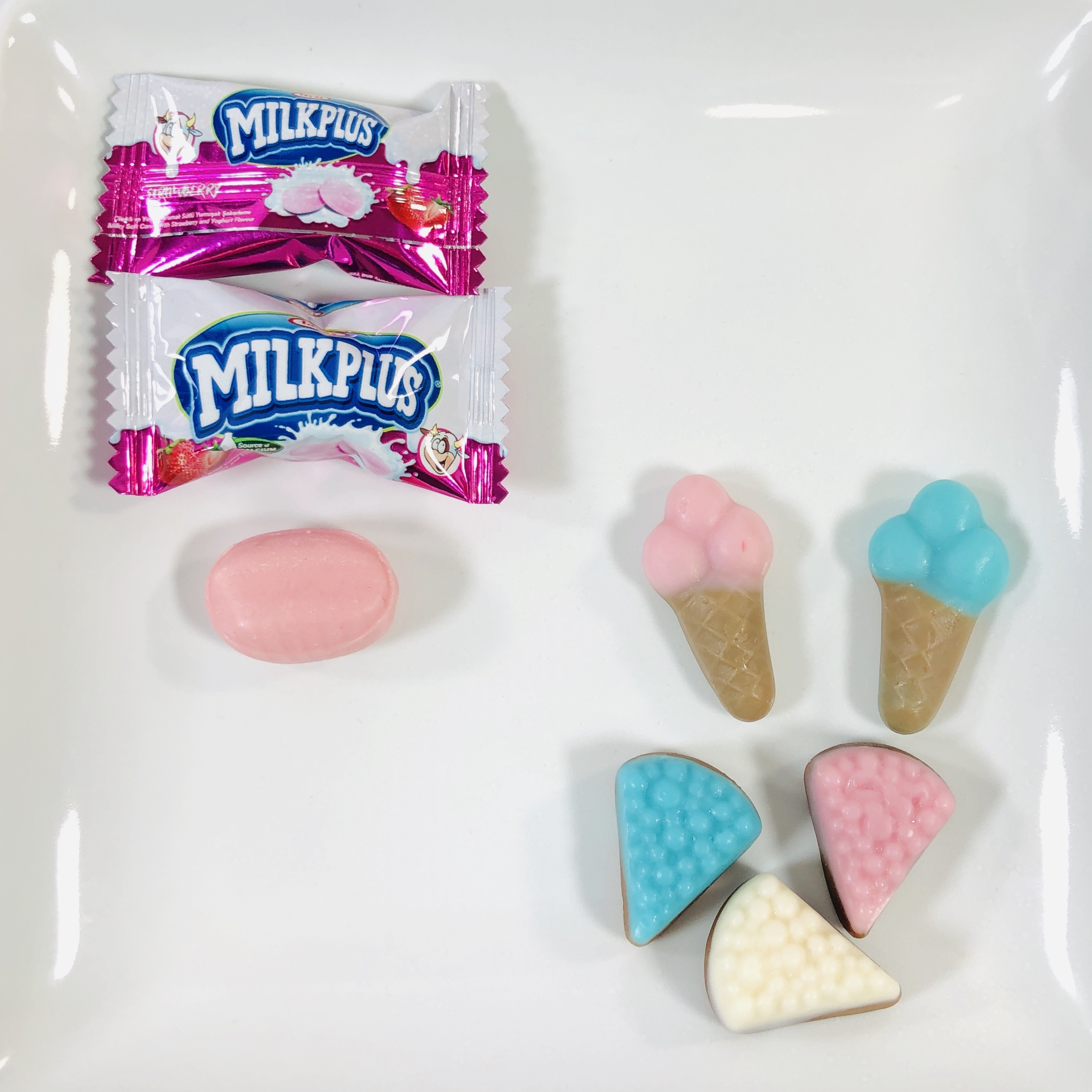 Tayas MilkPlus Strawberry Candy is a soft candy that tastes like strawberry milk, although there is a touch of that powdered milk flavor (I drank powdered milk occasionally when I was a kid). My daughter wasn't a fan, said it reminded her of kefir, but I liked it!
Bonart Cheesecake Ice Cream Gummies are shaped like classic dessert treats and have a creamy berry flavor. They are really milky!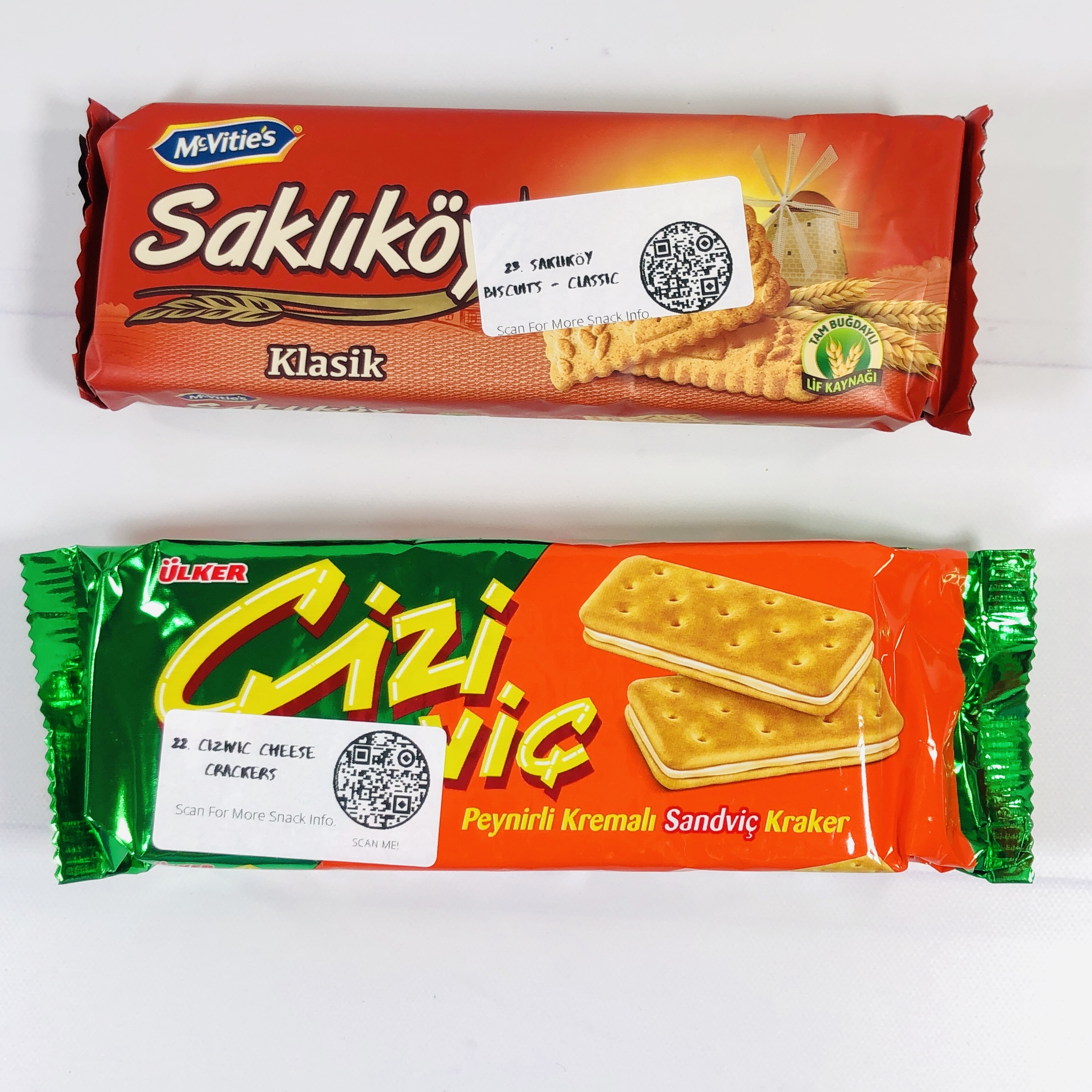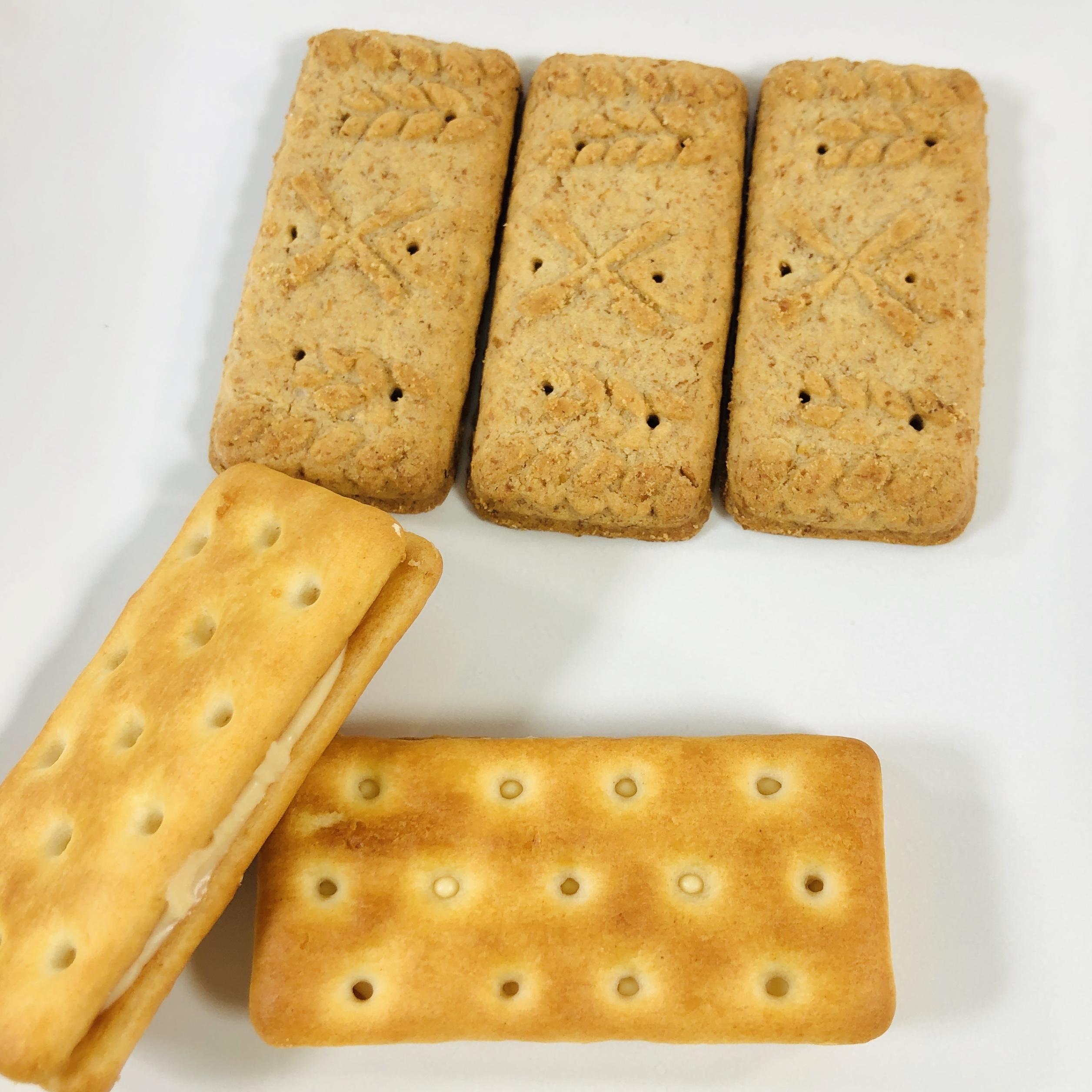 Saklikoy Biscuits Classic are lightly sweet cookies that kind of remind me of graham crackers, I'm not sure what else to compare them to. They would go good with coffee or tea.
Ülker Cizivic Cheese Crackers are very similar to a Keebler Club cheese filled sandwich cracker, with a buttery cracker base and creamy cheese food stuff inside. Classic!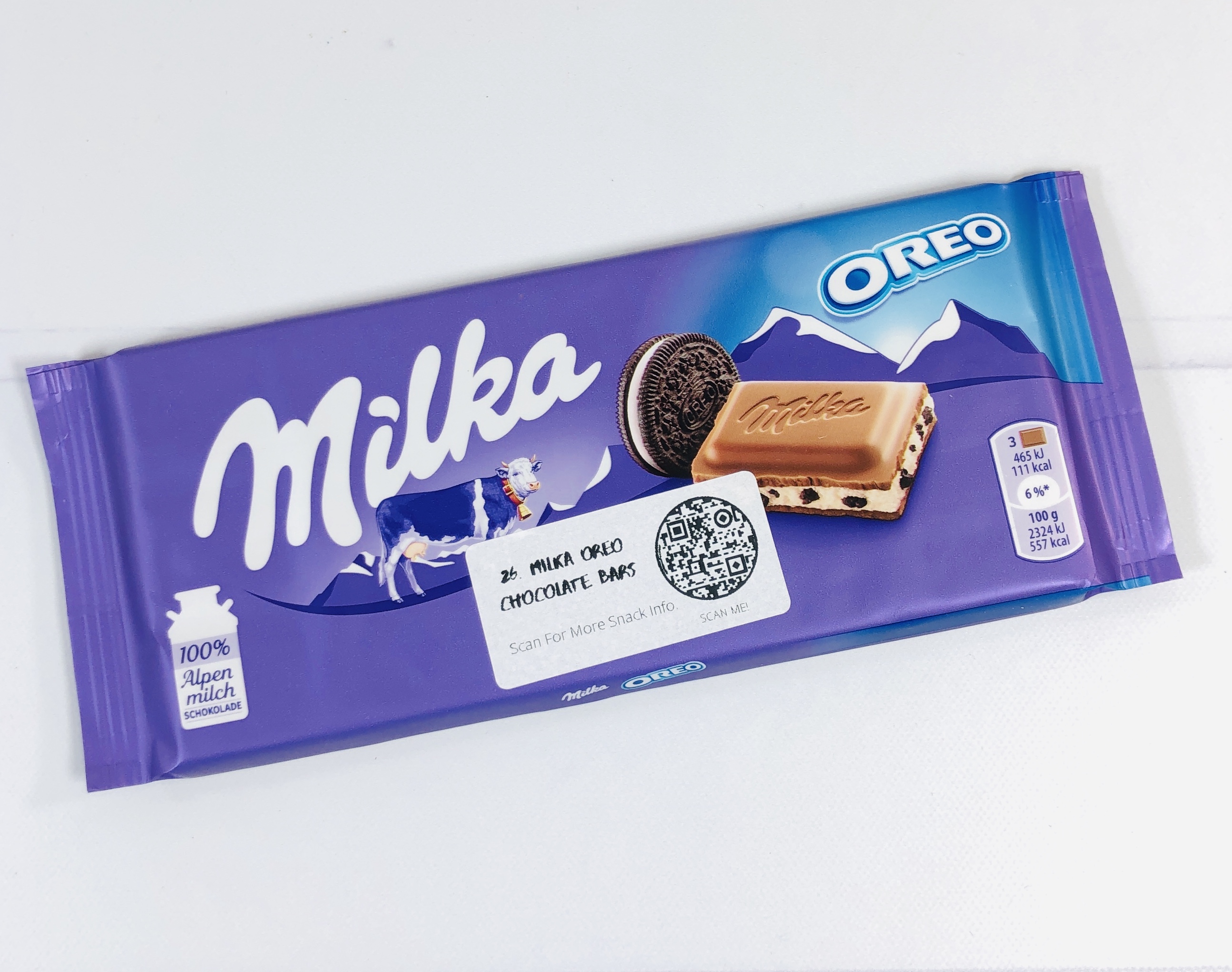 Milka Oreo Chocolate Bars I have bought these from my grocery store before when they were on clearance and fell in love with them so I was excited to get a whole chocolate bar in my box! The outside is milk chocolate and the inside is a vanilla cream filling with crunchy pieces of Oreo cookies. So good, and yes I did share with my family!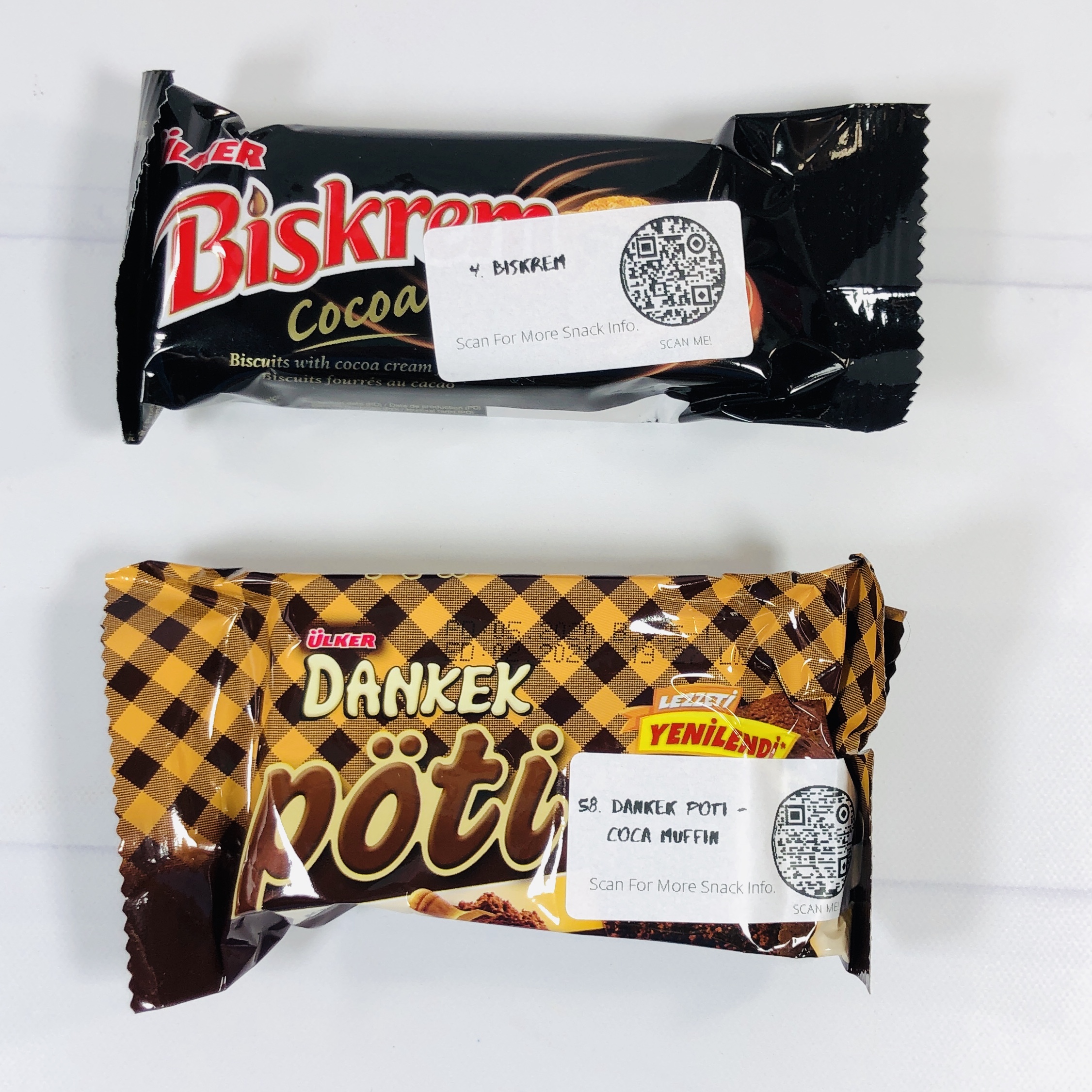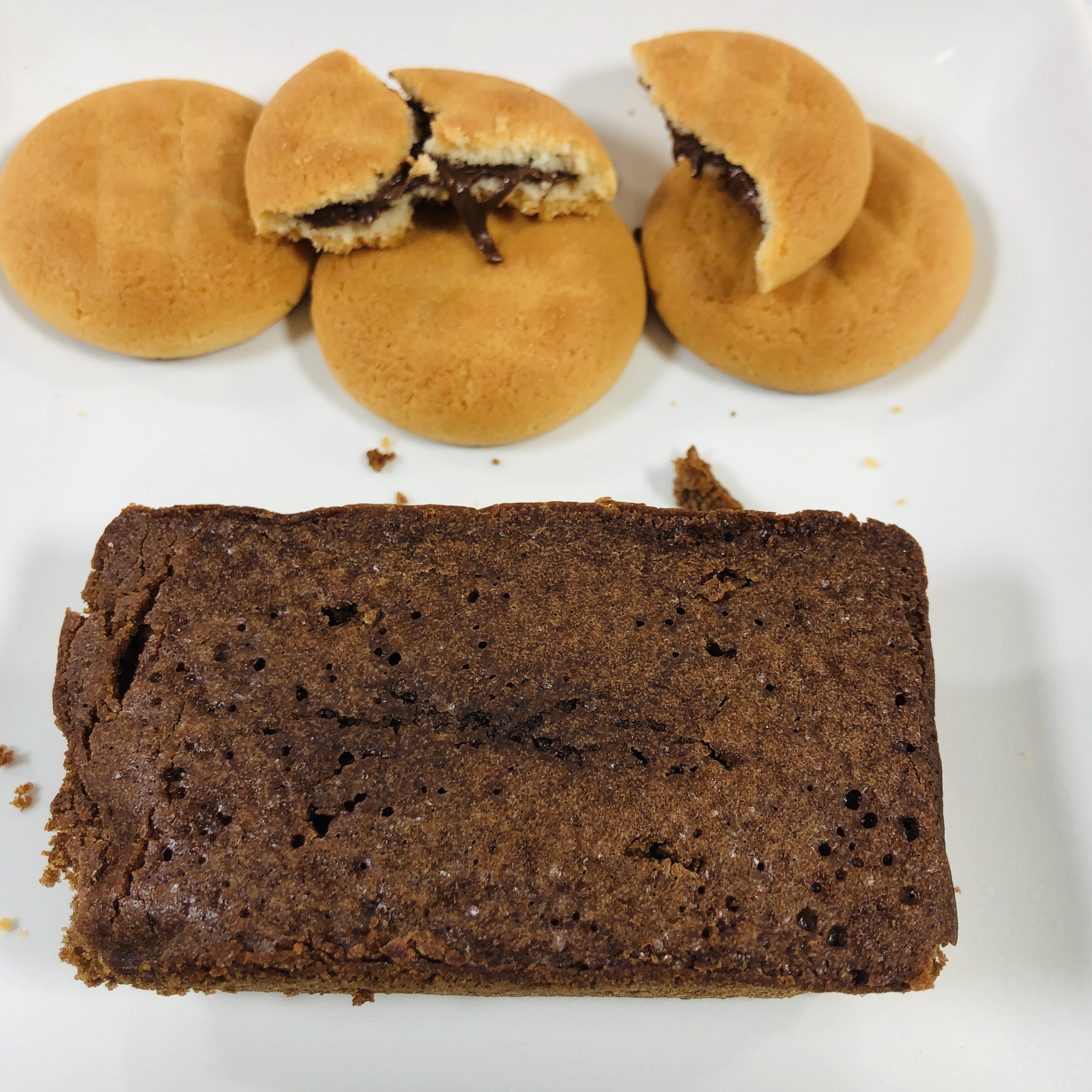 Ülker Biskrem is a vanilla cookie with a soft chocolate filling in the middle, best with a glass of milk.
Ülker Dankek Poti Cocoa Muffin is a soft-baked chocolate muffin or cake. I bet it would have been even better heated up!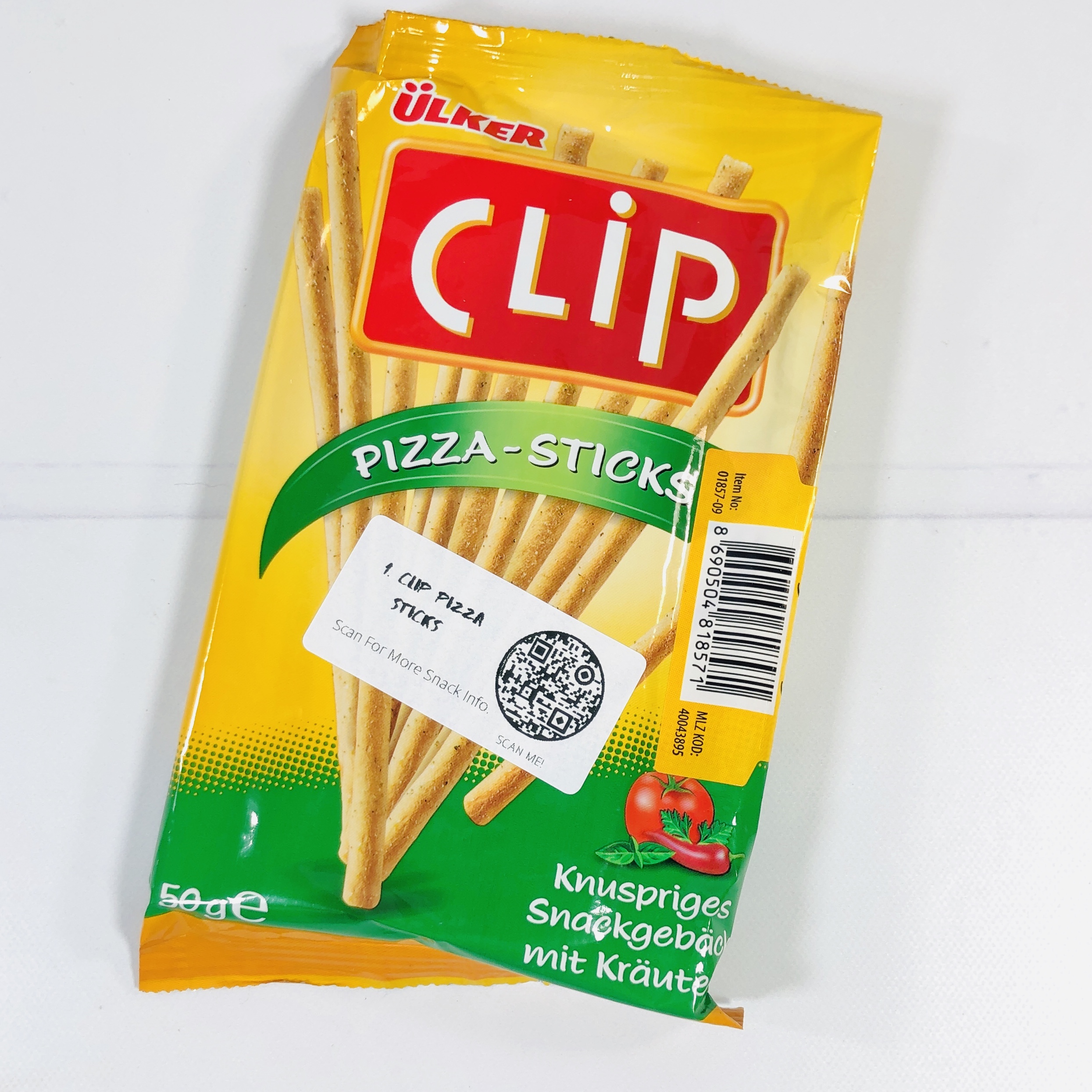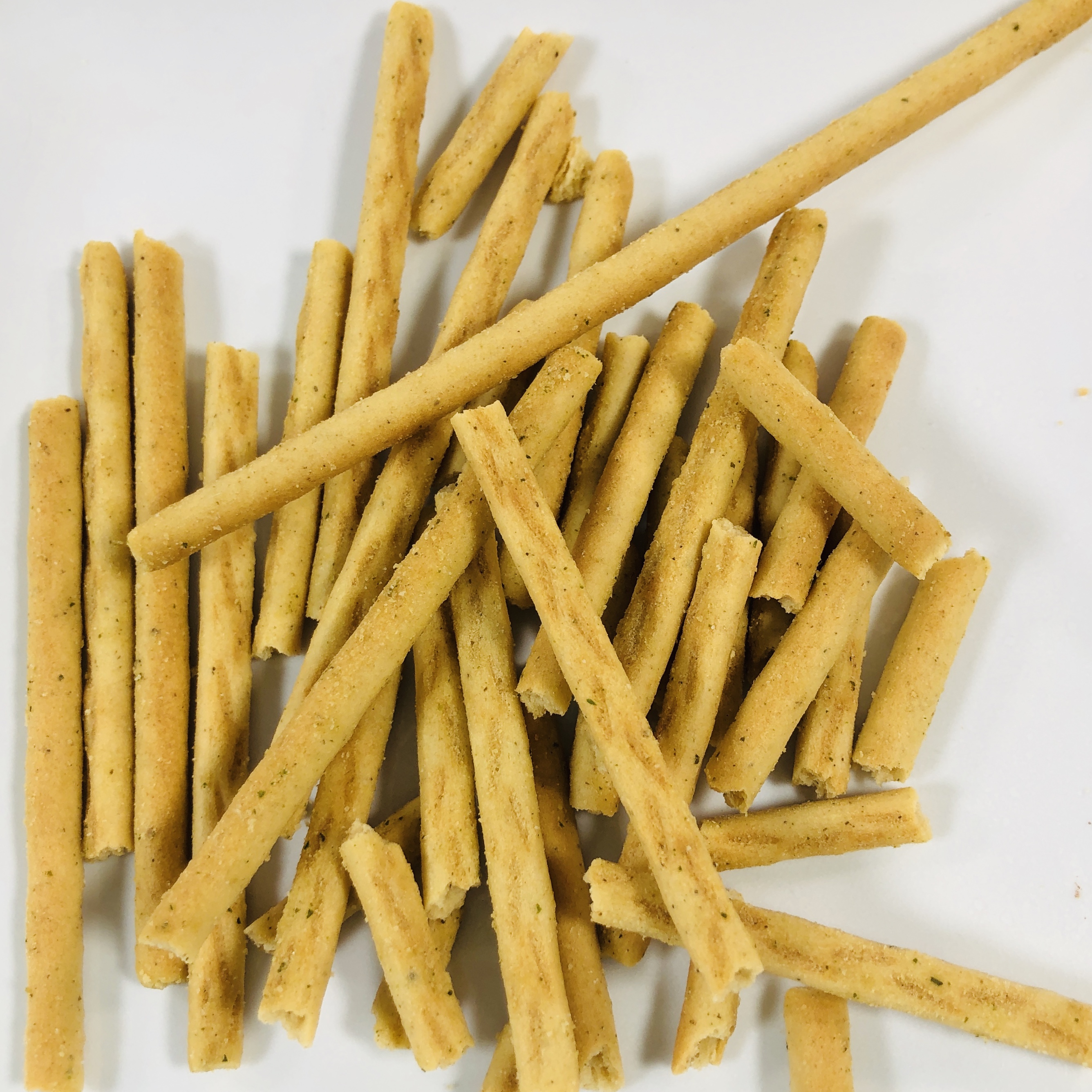 Ülker Clip Pizza Sticks are a slightly sweet cracker base (like Keebler Town House) with a herby spicy salty coating.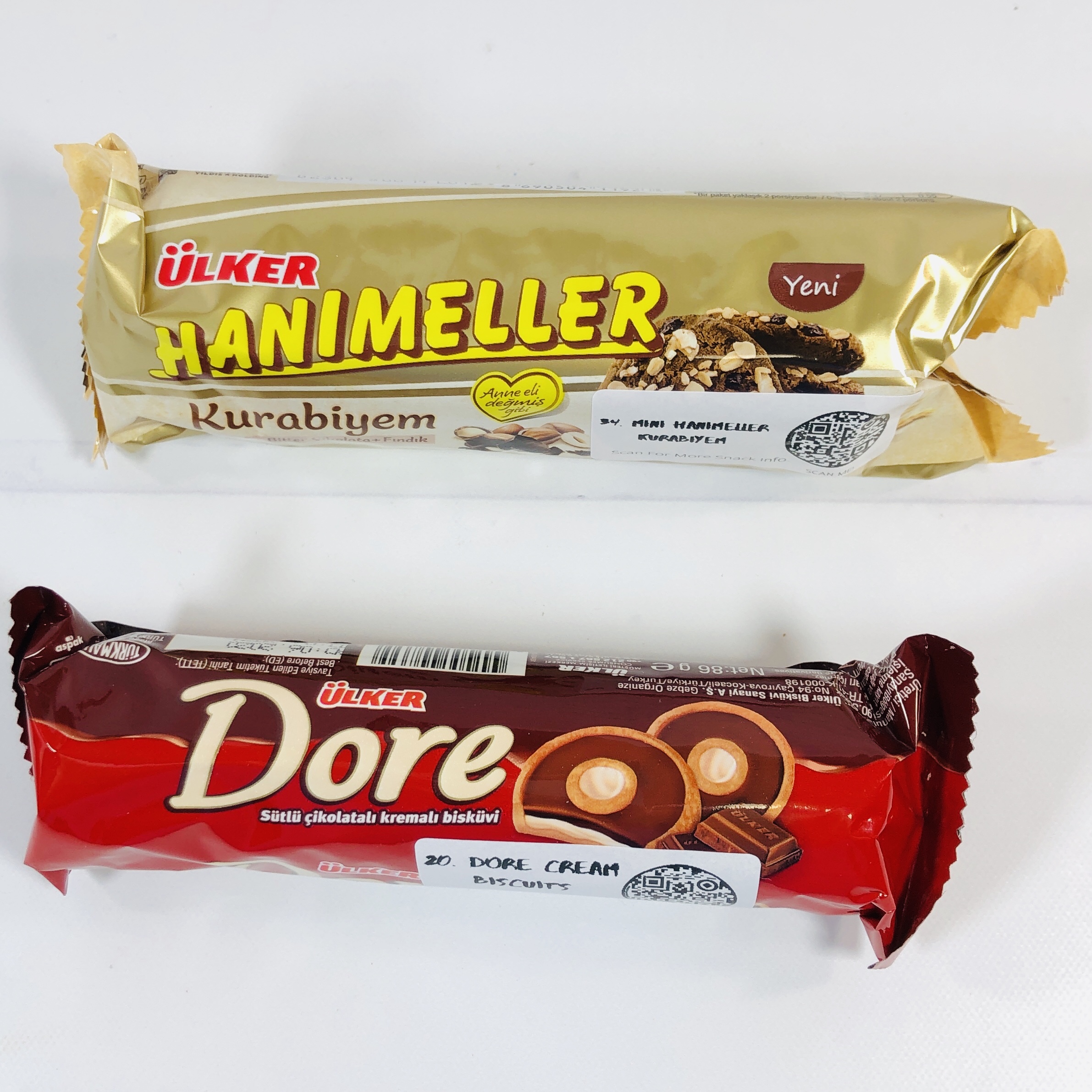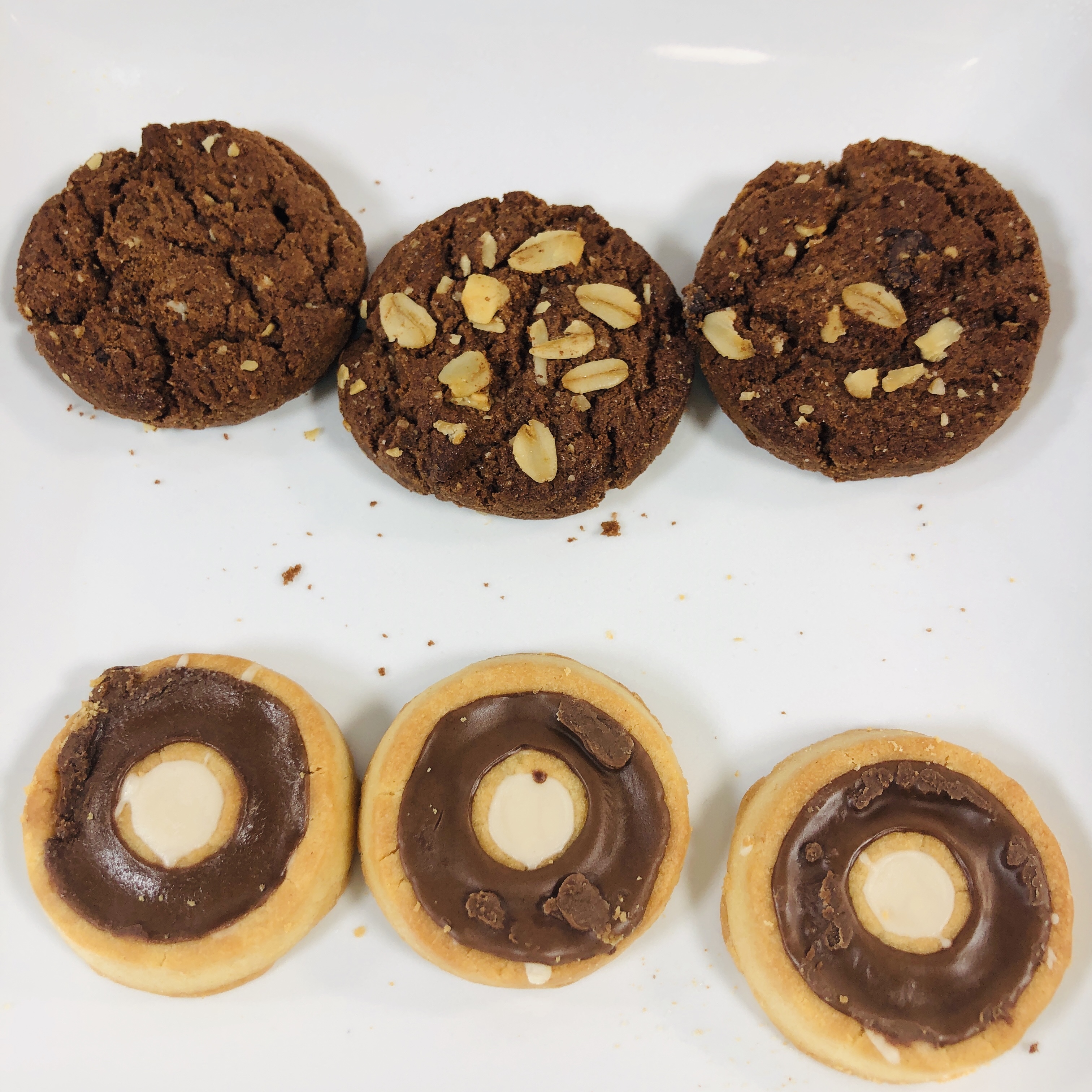 Ülker Hanimeller Kurabiyem are chocolate shortbread cookies with hazelnuts and oats sprinkled on top. Good with coffee, tea, or milk.
Ülker Dore Cream Biscuits are vanilla shortbread cookies with a bit of creamy and chocolaty toppings. These are also perfect for those aforementioned drinks.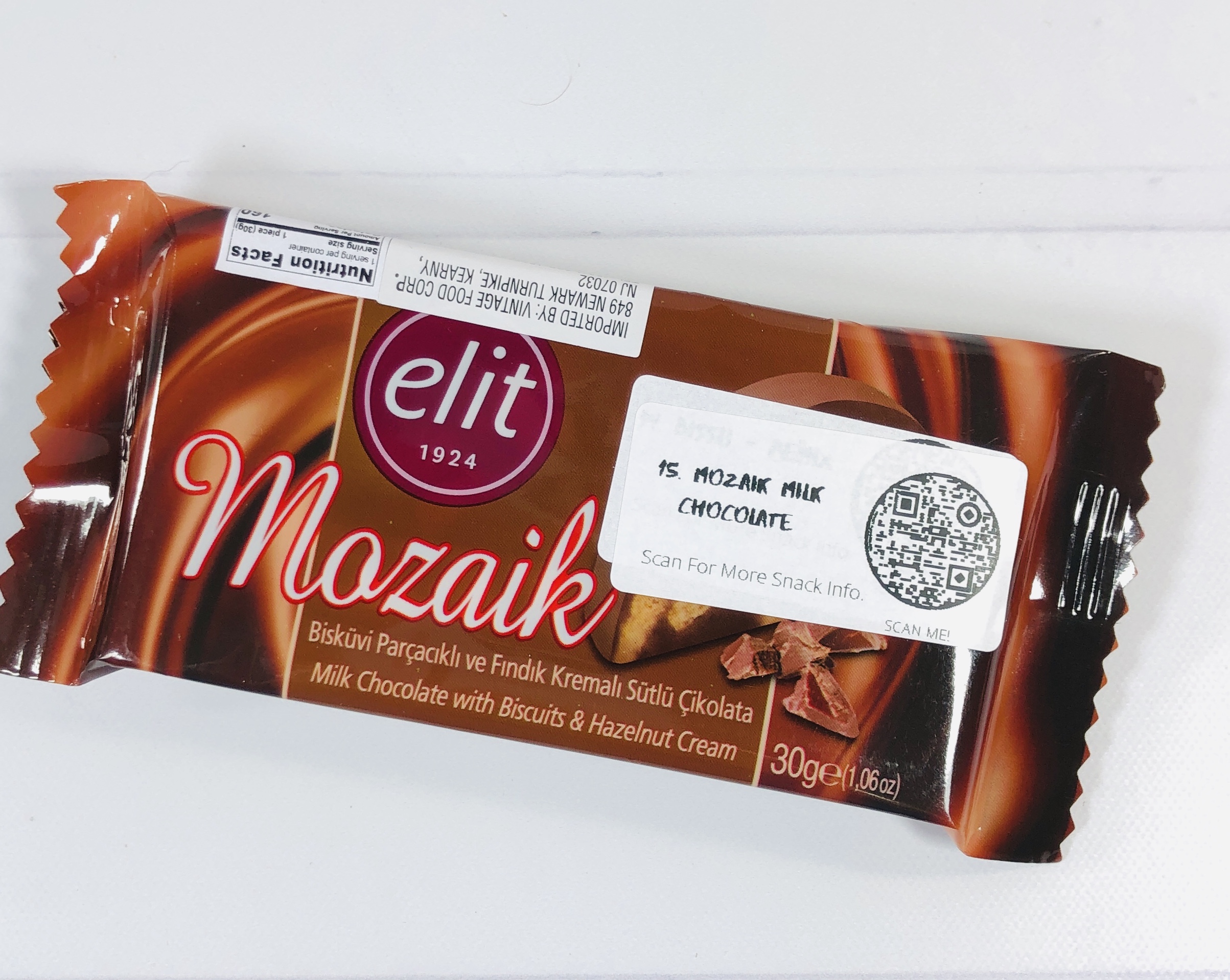 Mozaik Milk Chocolate is chocolate with pieces of vanilla cookie throughout. I didn't think it tasted like hazelnuts but it was tasty, like a candy bar with cookie pieces.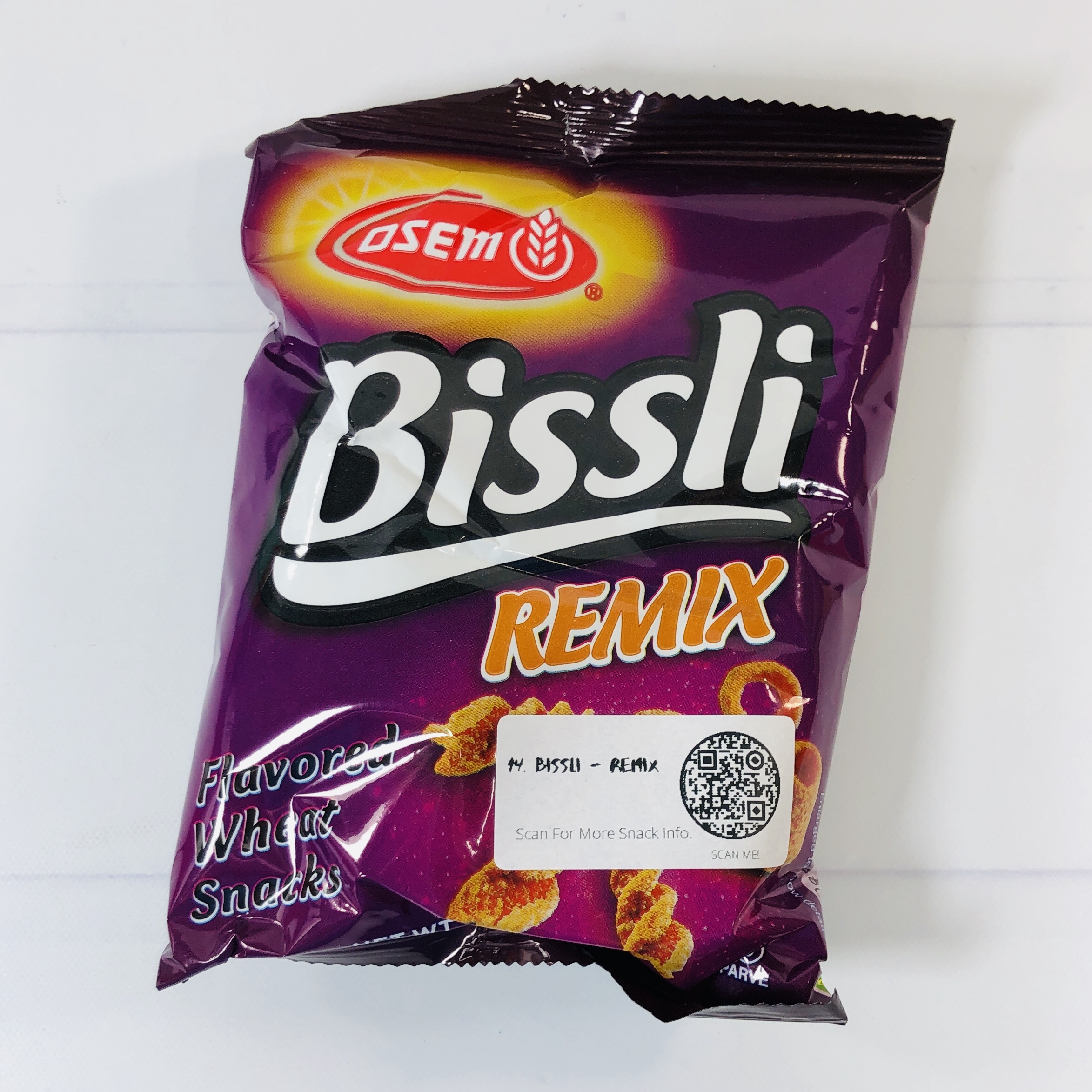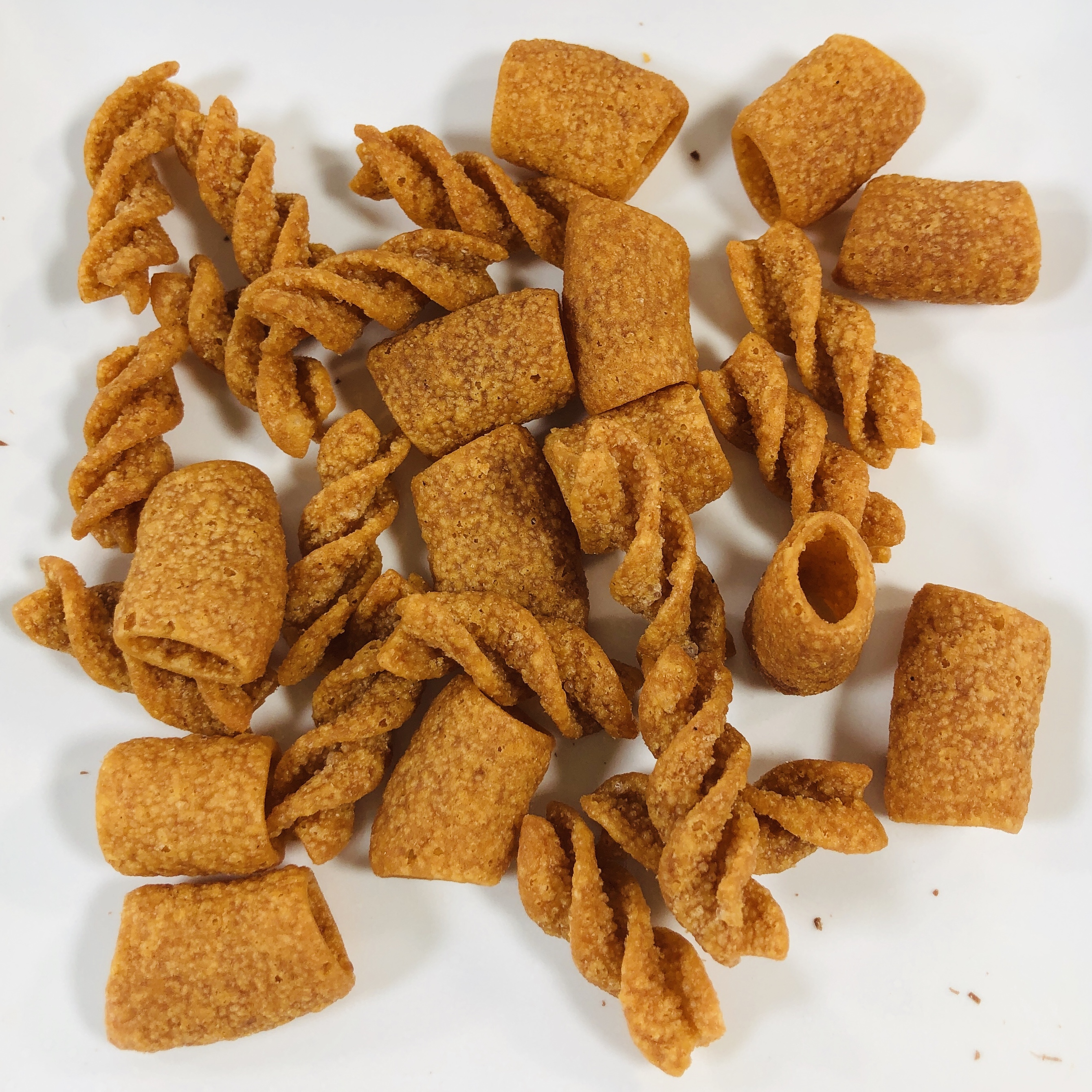 Bissli Remix In the U.S. I feel like a lot of our chip snacks are corn or rice based, and I think of a wheat base being for crackers. These are almost like pasta, but not as hard. The flavor was a bit smoky, like a mild BBQ flavor (and I just noticed that the back says BBQ & smokey flavour wheat snack so I guess I tasted correctly!). These are from Israel!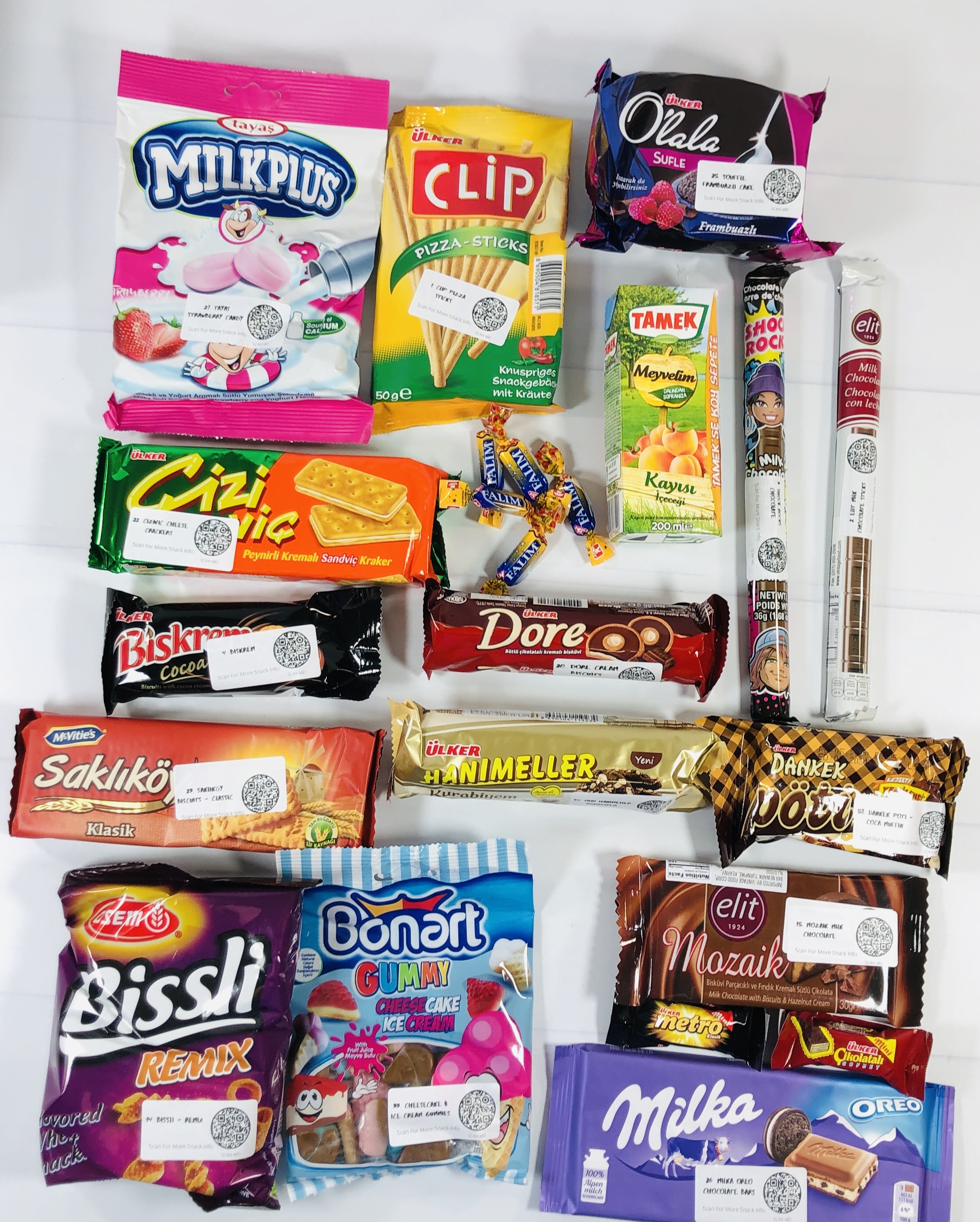 I think that the Turkish box of snacks from Try My Snacks was my favorite box so far! My whole family enjoyed trying the treats and there were all kinds of flavors and textures, like salty, sweet, gooey, candy, crackers, and even a drink. A little bit of everything! Some treats were similar to foods I've tried before but others were unique and new to me. What a fun box, I can't wait to see which country will be featured next time around but now I want to visit Turkey and try all of their snacks!
Any thoughts about this box?