Tokyo Treat is a monthly Japanese snack and candy subscription box that is shipped directly from Japan.
There are two box sizes — Classic ($25) and Premium ($35). As always, shipping is free worldwide.
The Classic box includes 12 items altogether — 4 popular snacks, 4 share packs (new), 2 dagashi snacks, 1 DIY candy kit, and 1 kinosei (quirky) snack.
The Premium box includes 17 items — 5 popular snacks, 1 party pack (new), 4 share packs (new), 3 dagashi snacks, 1 anime snack (new), 1 DIY candy kit, 1 kinosei snack, 1 drink.
This is a review of the Premium box.
DEAL: Use coupon code HELLOSUBS at checkout to save 10% ($3.50) on your first box!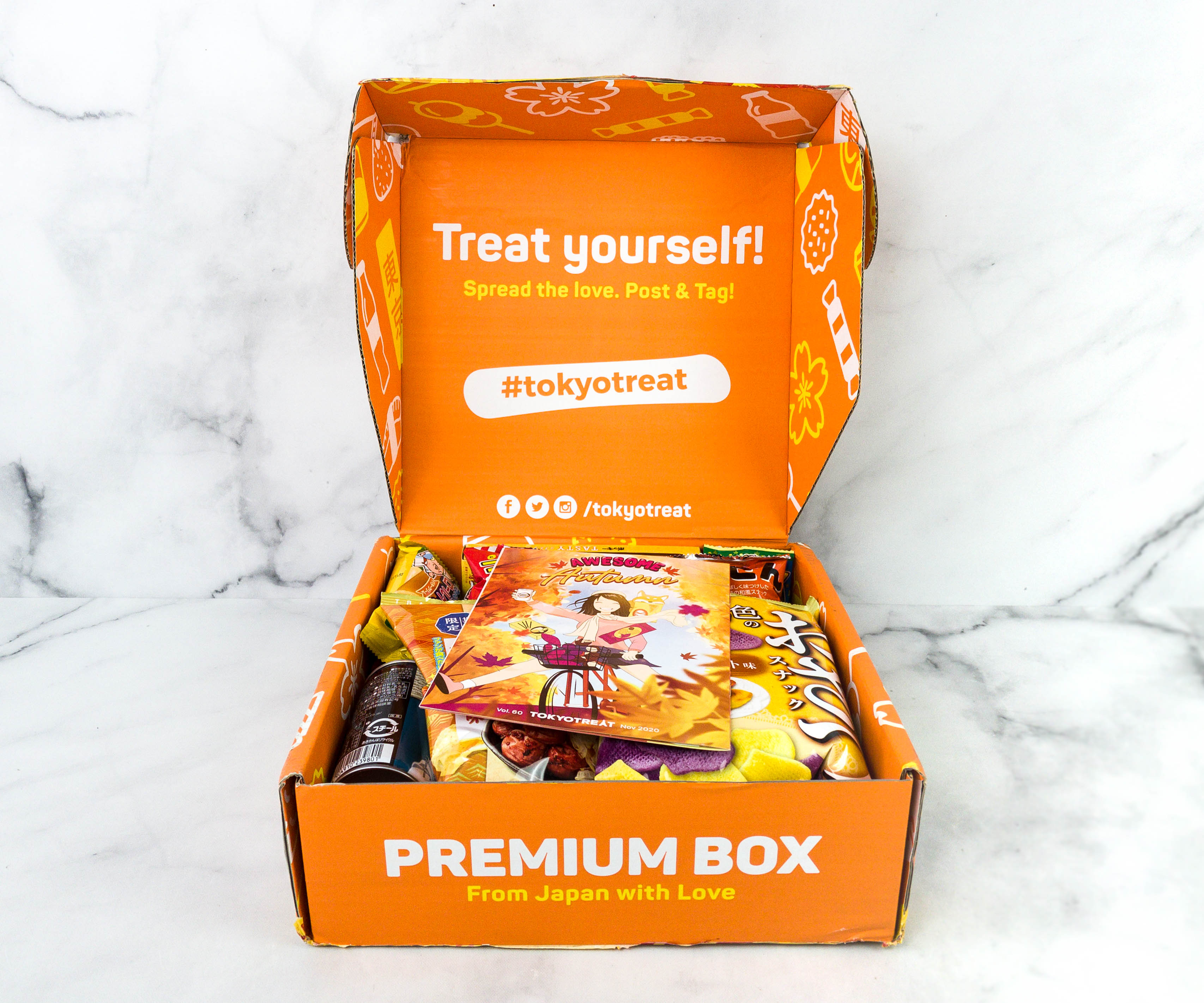 There's a booklet on top of the snacks.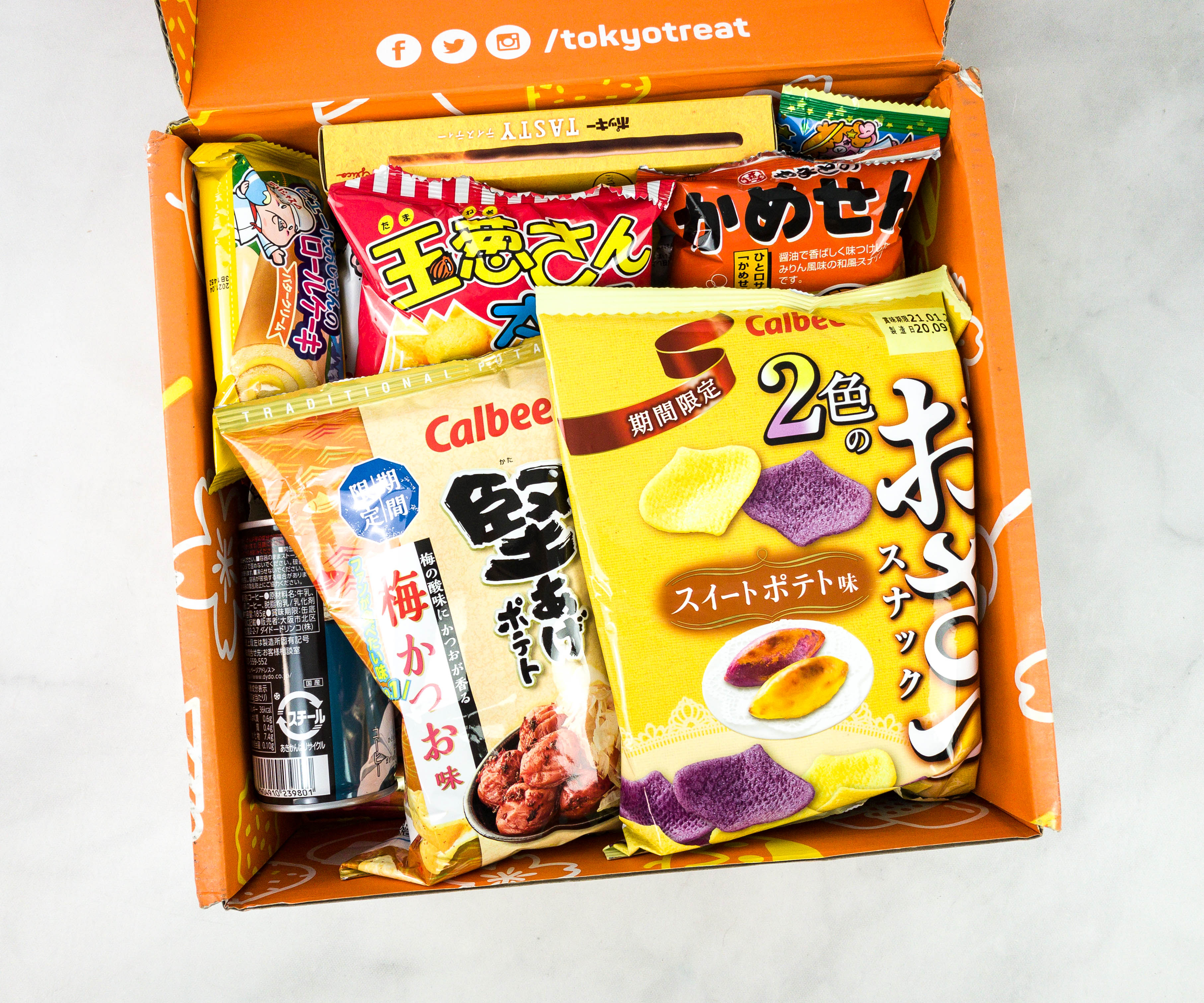 The box is jampacked, as always!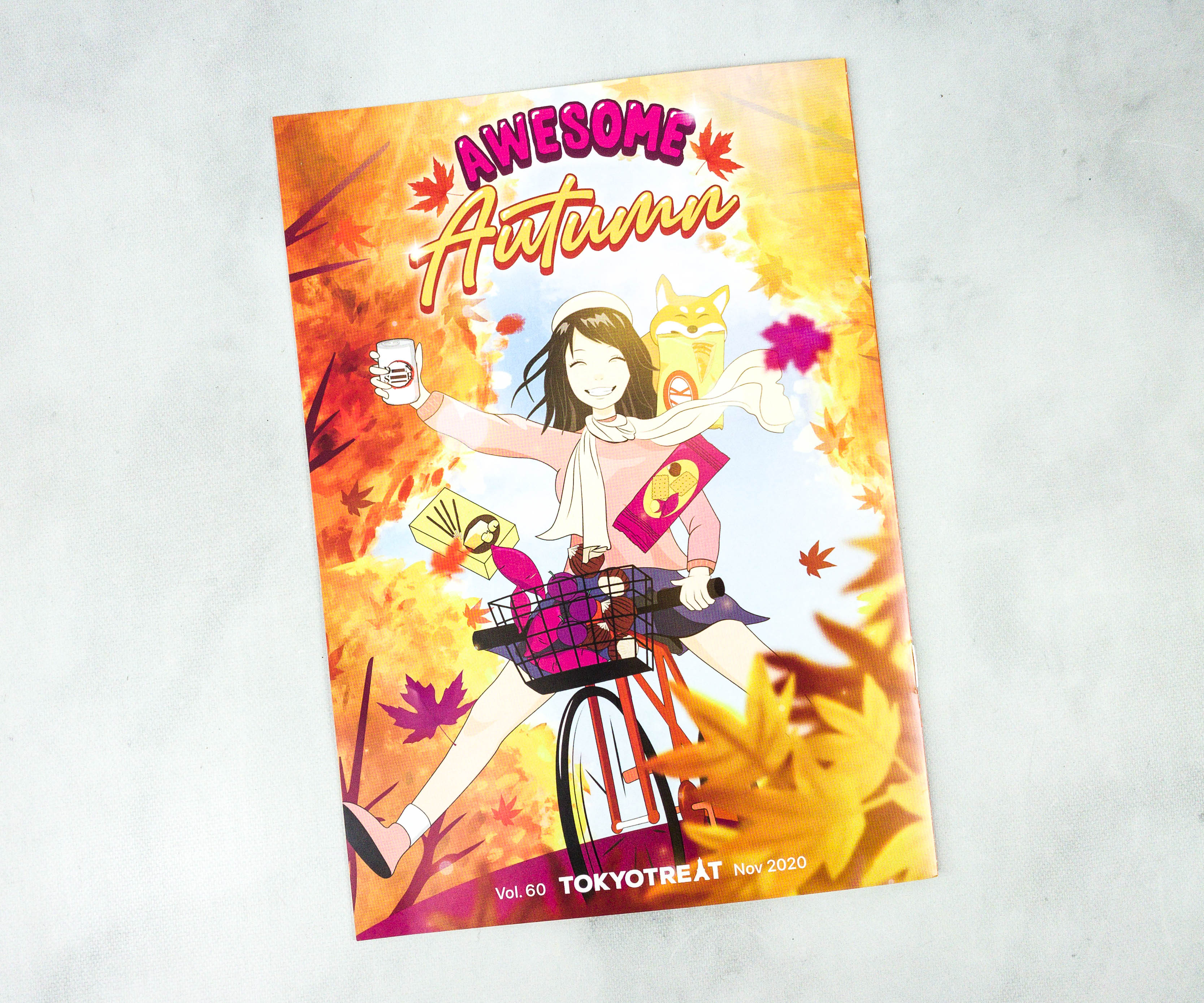 This month's theme is AWESOME AUTUMN!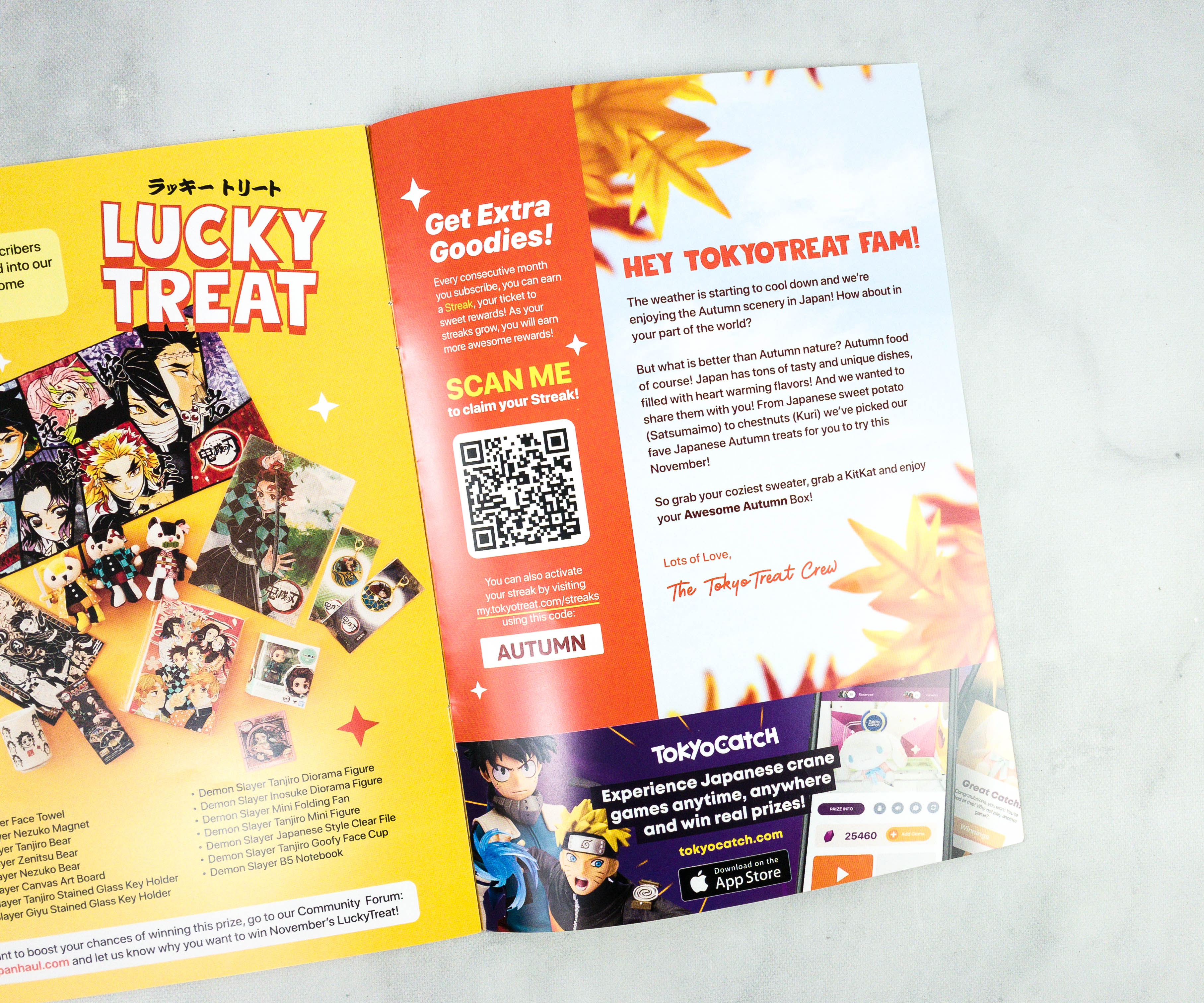 There's a QR code that subscribers use to claim their streak and get sweet rewards! Subscribers earn a streak with every consecutive month that they subscribe.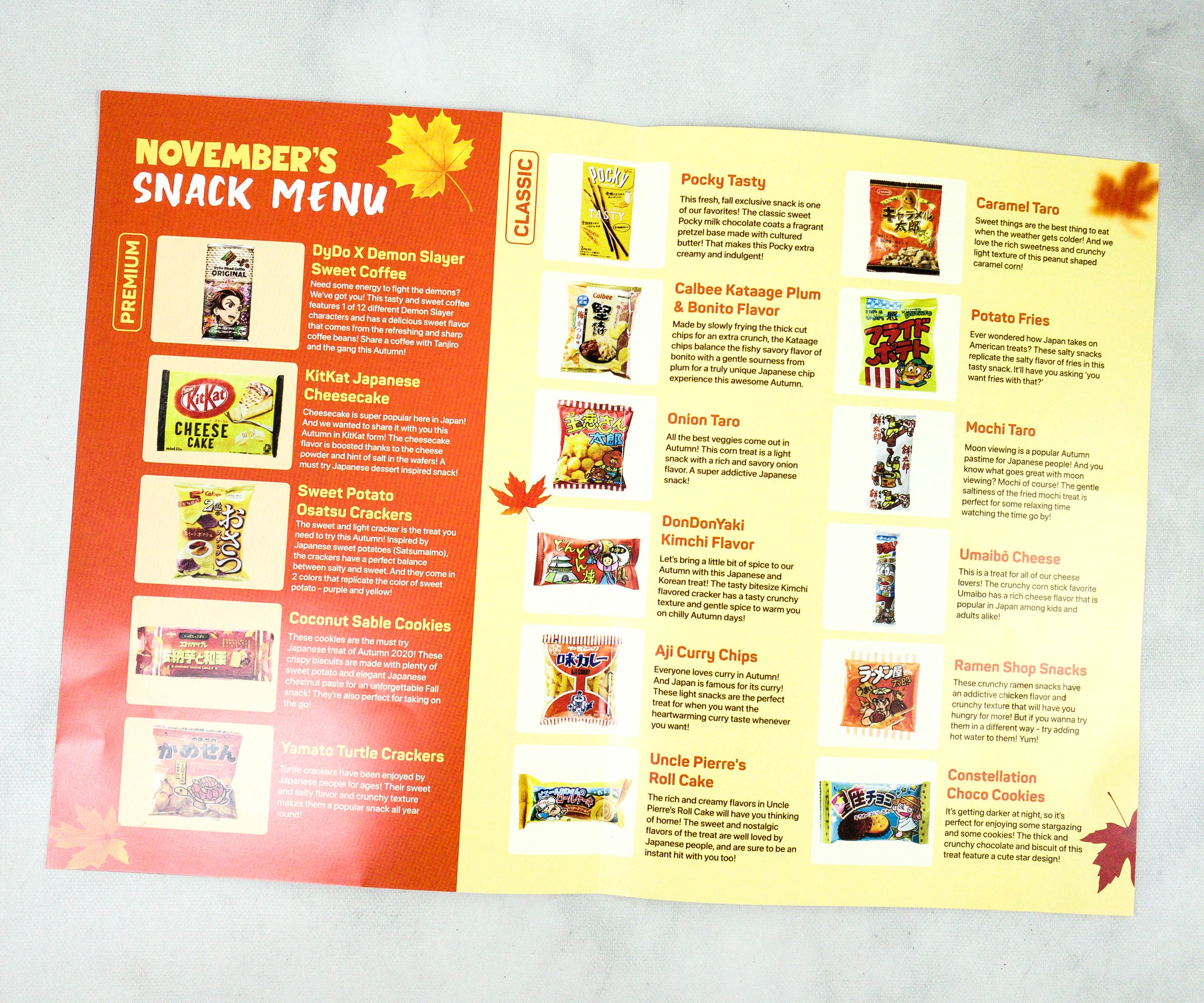 Here's a list of all the items in this month's box!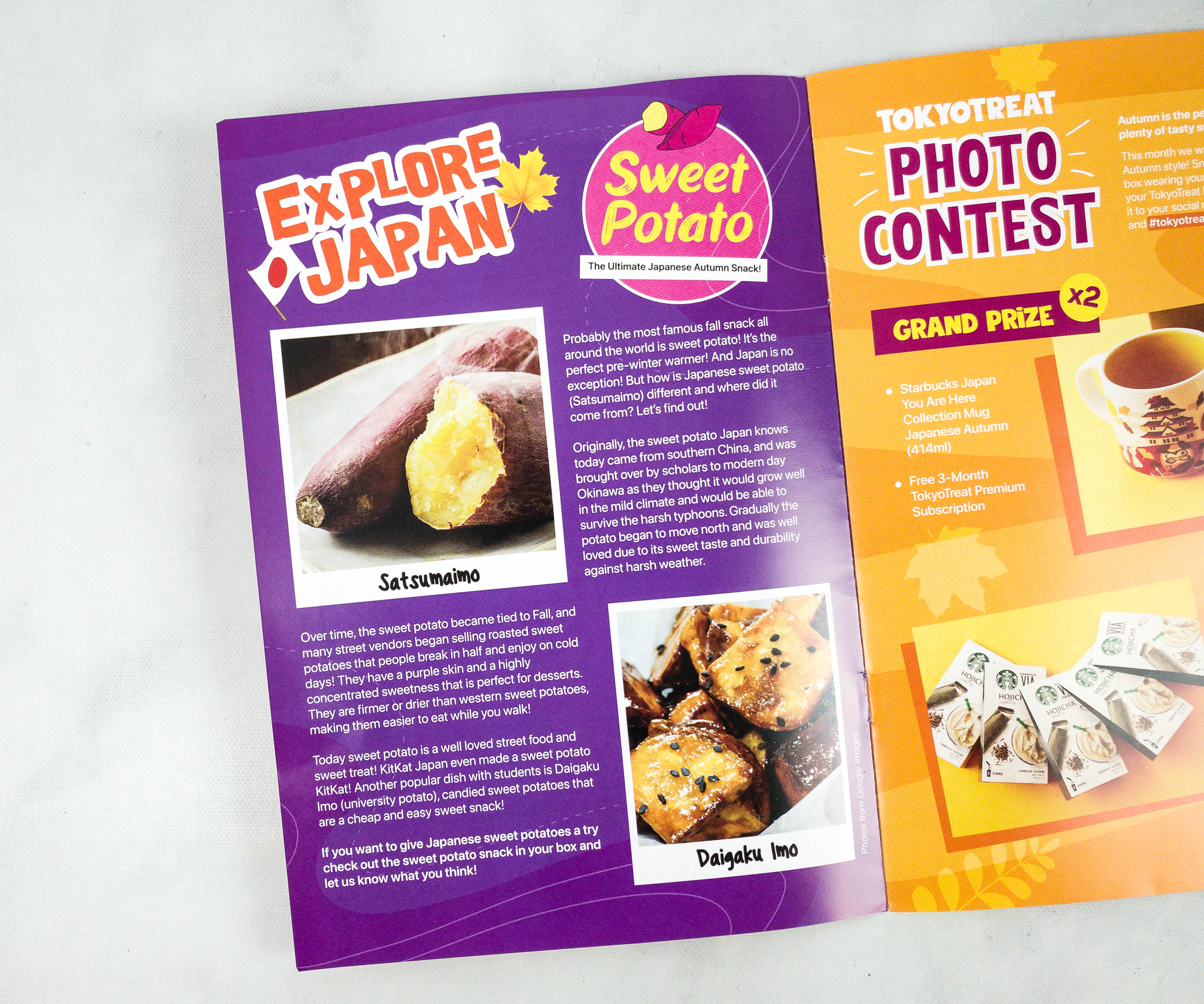 This part of the booklet has a feature about sweet potato, the ultimate Japanese autumn snack!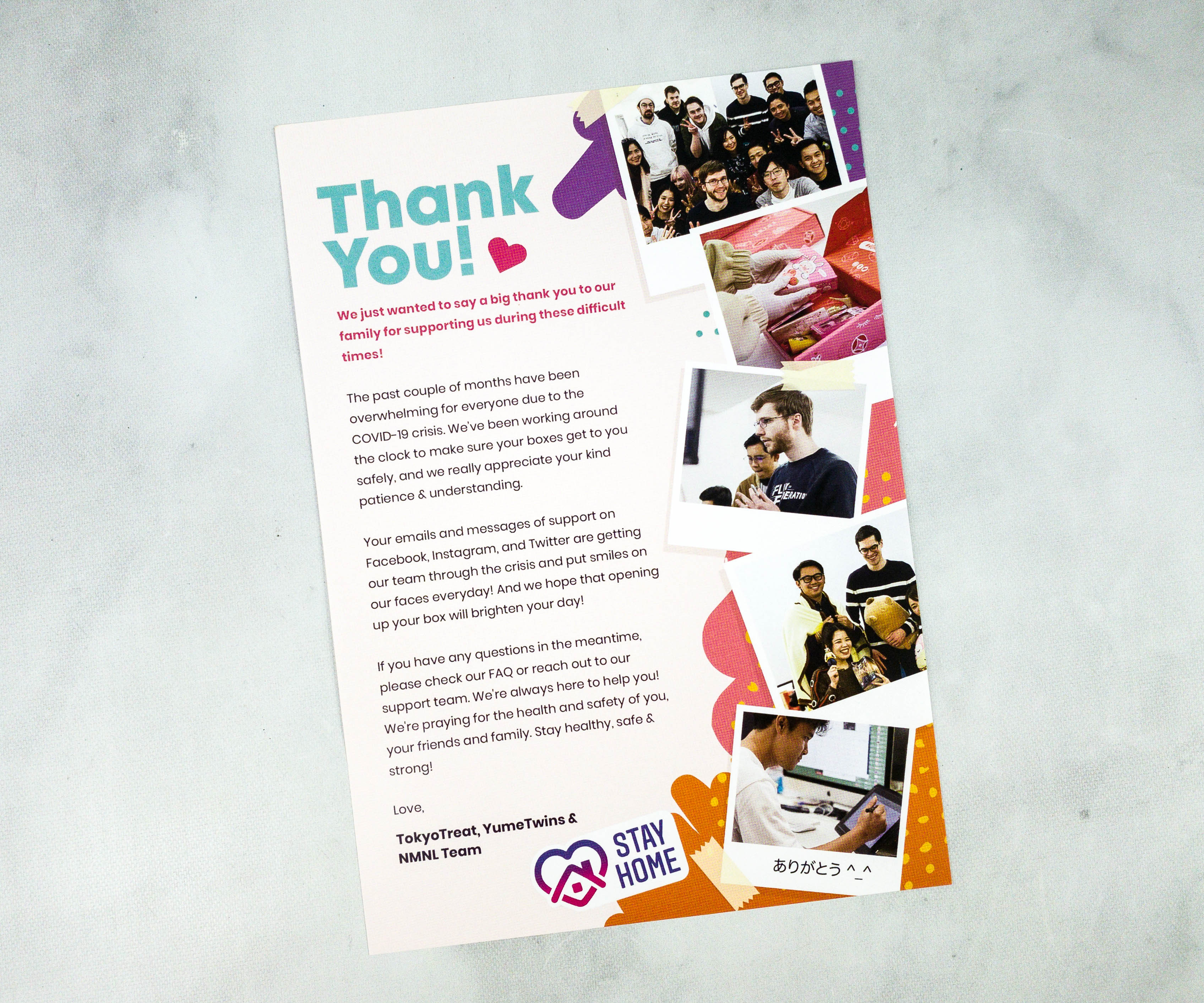 There's also a thank you letter from the Tokyo Treat team!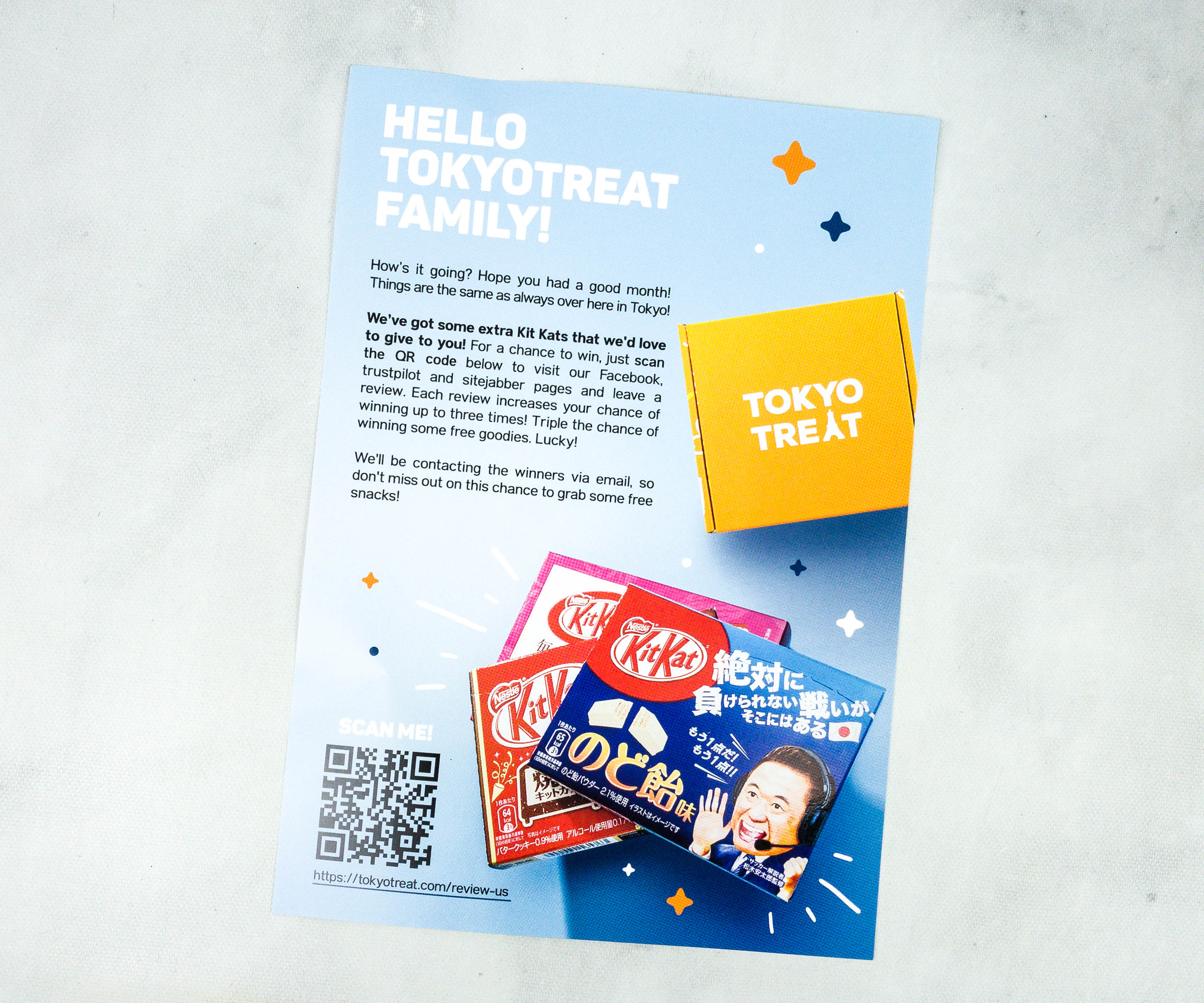 Lastly, here's an announcement for a giveaway where you can get a chance to win free KitKat products.
Everything inside my November 2020 box!
DyDo X Demon Slayer Sweet Coffee. This coffee from DyDo is the featured drink this month. Subscribers will receive 1 of 12 available Demon Slayer character designs and mine is Sabito, one of the recurring protagonists in the Demon Slayer series. This is a nice drink for those who love sweet tasting coffee.
Yamato Turtle Crackers. The cracker resembles a turtle but don't worry because no turtles were harmed in making this delicious snack! The flavor is a combination of sweet and salty taste that I love.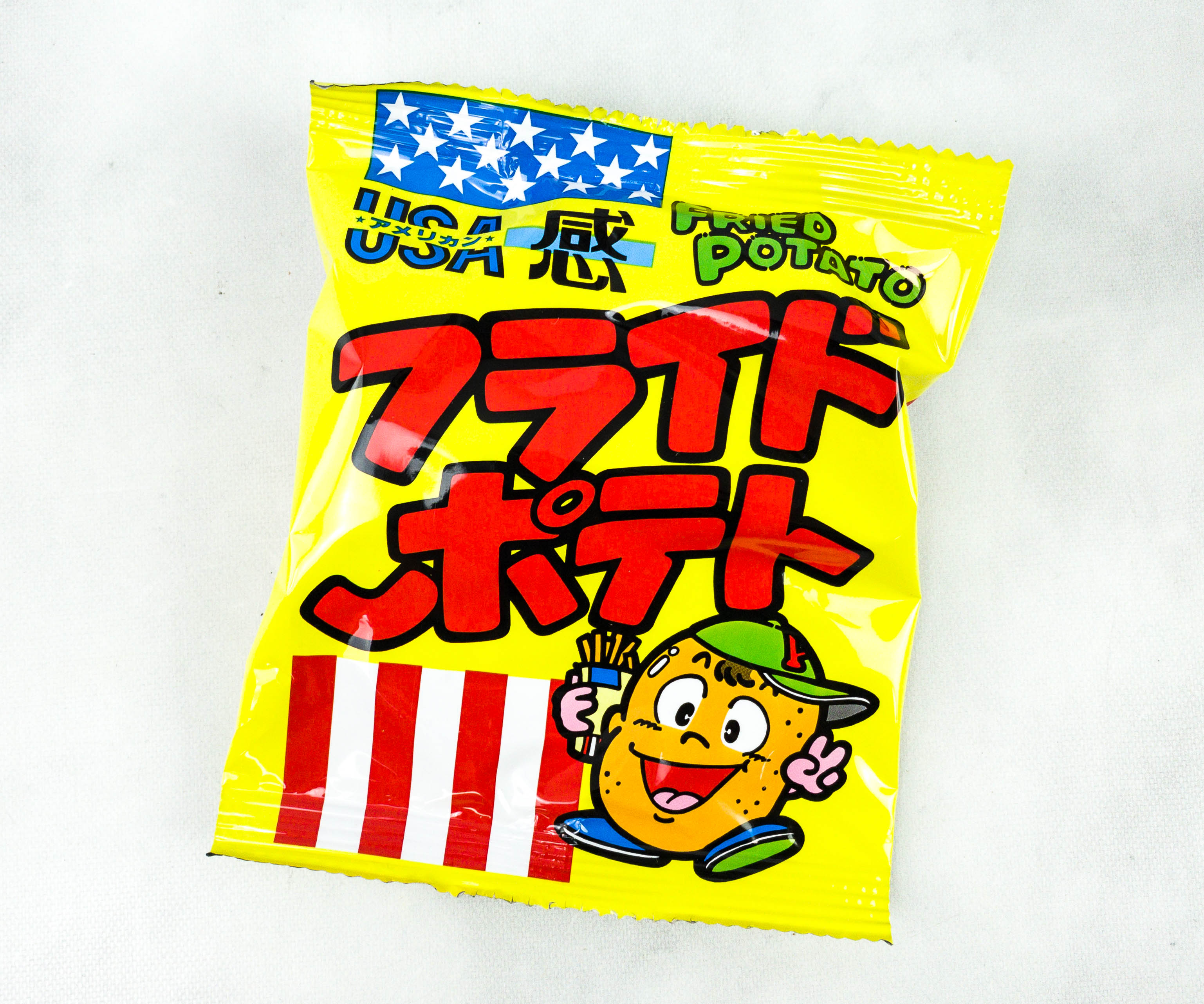 Potato Fries. This potato snack is Japan's take on the famous American potato fries. I like the texture and it's great if you're craving something salty.
Aji Curry Chips. Curry is popular in Japan, especially in autumn. The country is known to have one of the best curry recipes and the closest thing we can have right now is this bag of chips infused with the delicious flavors of Japanese curry. The cracker itself is light and crunchy, but what I love the most is the spice in each bite!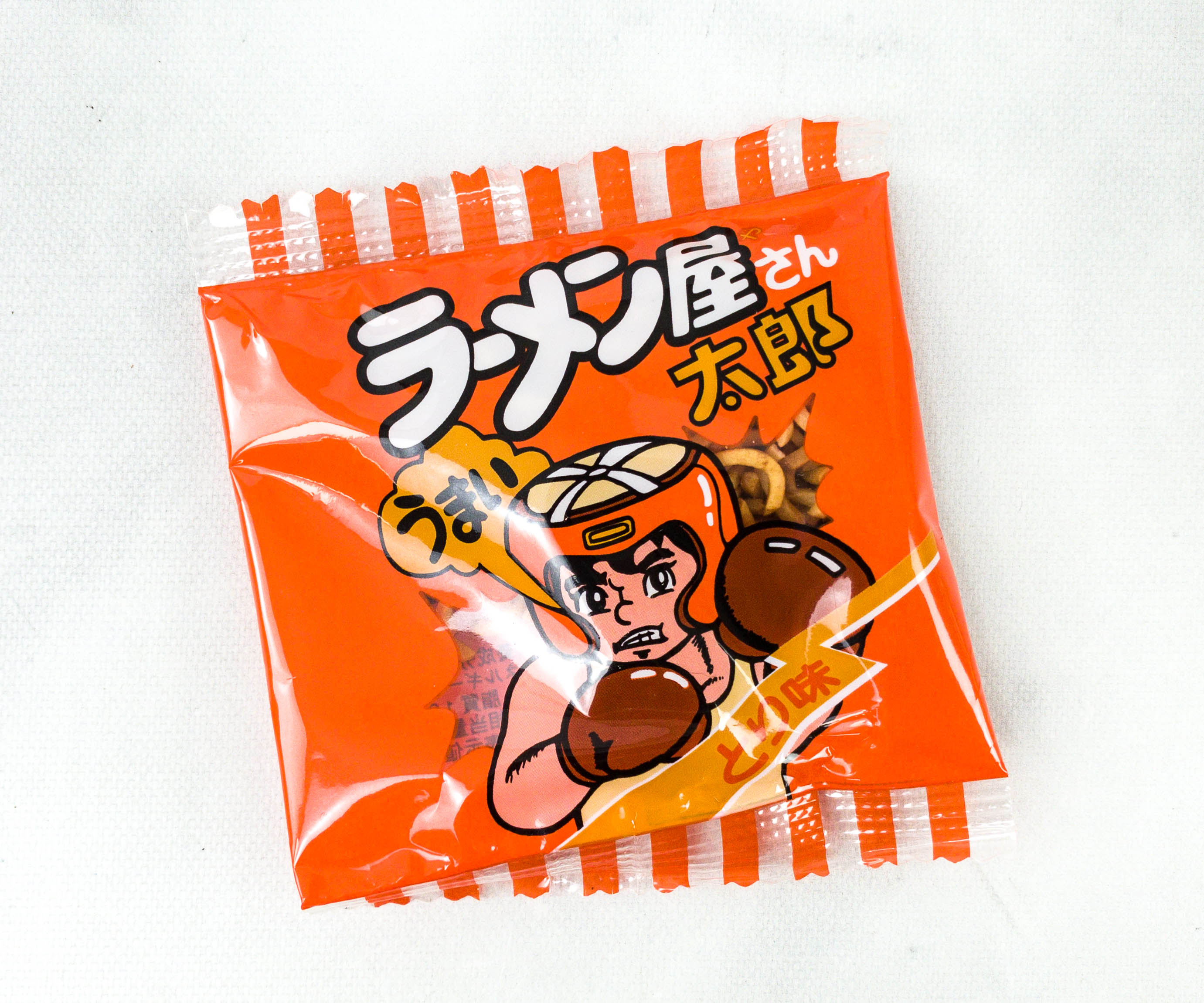 Ramen Shop Snacks. This ramen snack comes in chicken flavor. It's so crunchy and the taste is addicting. You can also enjoy this by adding hot water into it, but I like mine crunchy!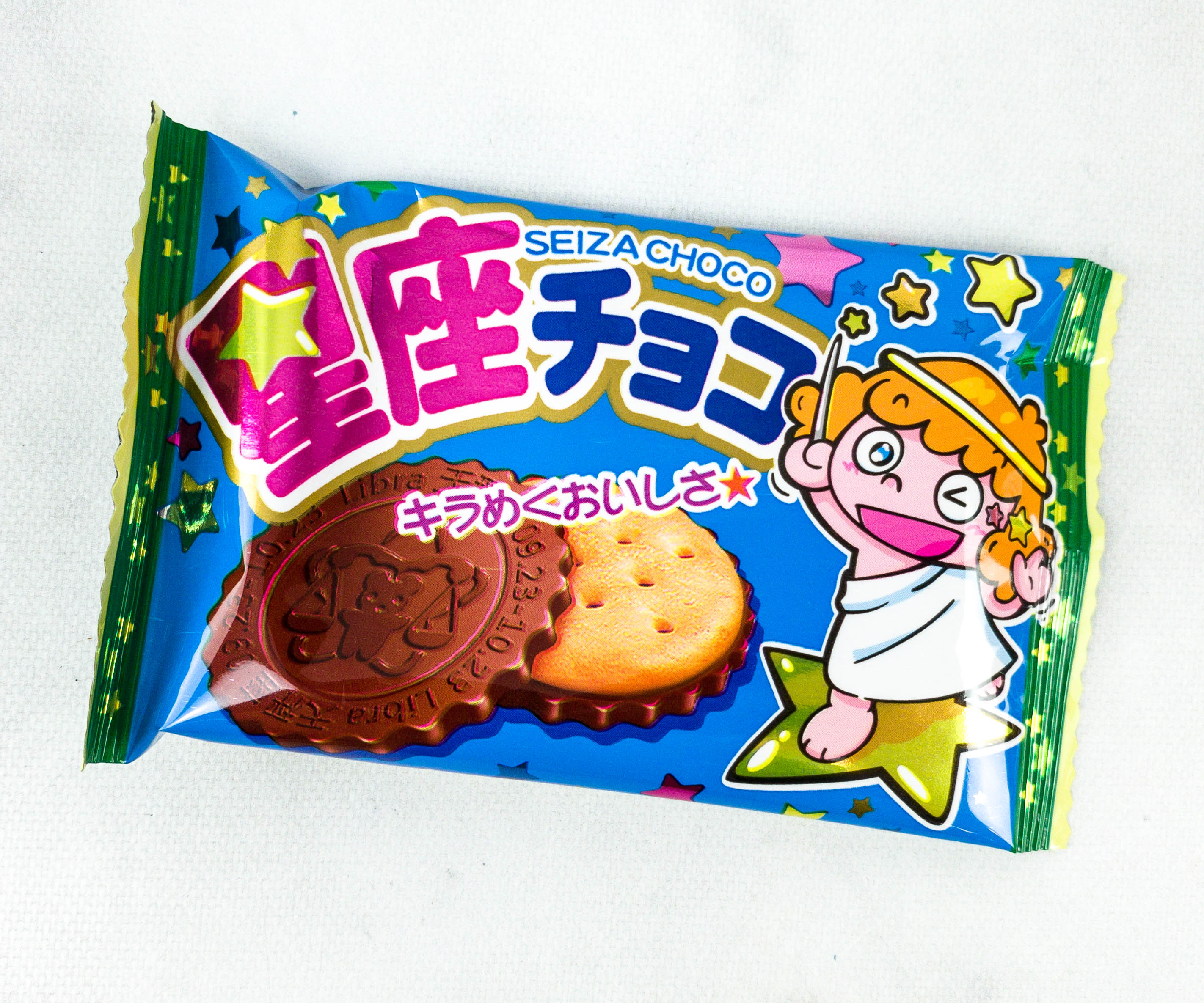 Constellation Choco Cookies. This pack contains chocolate-covered crackers featuring a zodiac symbol on each. The crunchy biscuit and the rich chocolate really hits the spot! Only one side of the cookie is covered, but that didn't make it less tasty.
Calbee Kataage Plum & Bonito Flavor. Here's another unique snack from Japan, a bag of chips in plum and bonito flavor! Plum gives the snack a slightly sour taste, and the bonito balances it out. Each chip is also crunchy!
Sweet Potato Osatsu Crackers. Tokyo Treat promised to give us a sweet potato snack and they never failed with this one! The crackers even came in purple and yellow color just like the colors of a sweet potato. The flavor is also exceptional with its sweet and salty taste.
Uncle Pierre's Roll Cake. This bread roll is soft and sweet! It also has a creamy filling that adds flavor to every bite. This tastes great on its own but you can also pair it with a hot beverage for a delicious breakfast snack.
Caramel Taro. For a sweet snack on the go, here's a pack of peanut-shaped caramel corn. Each bite is rich and crunchy. I expected them to be hard but they weren't!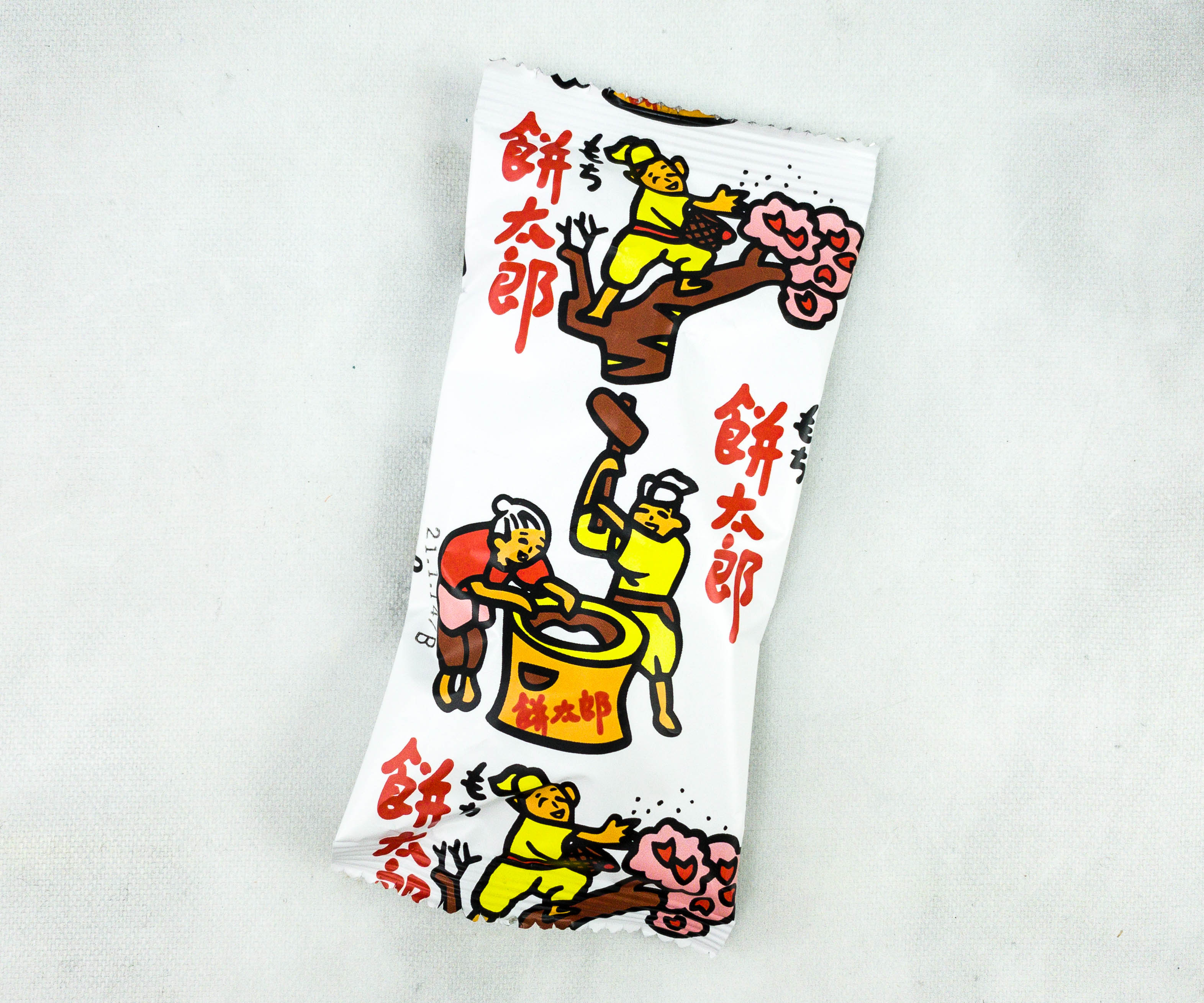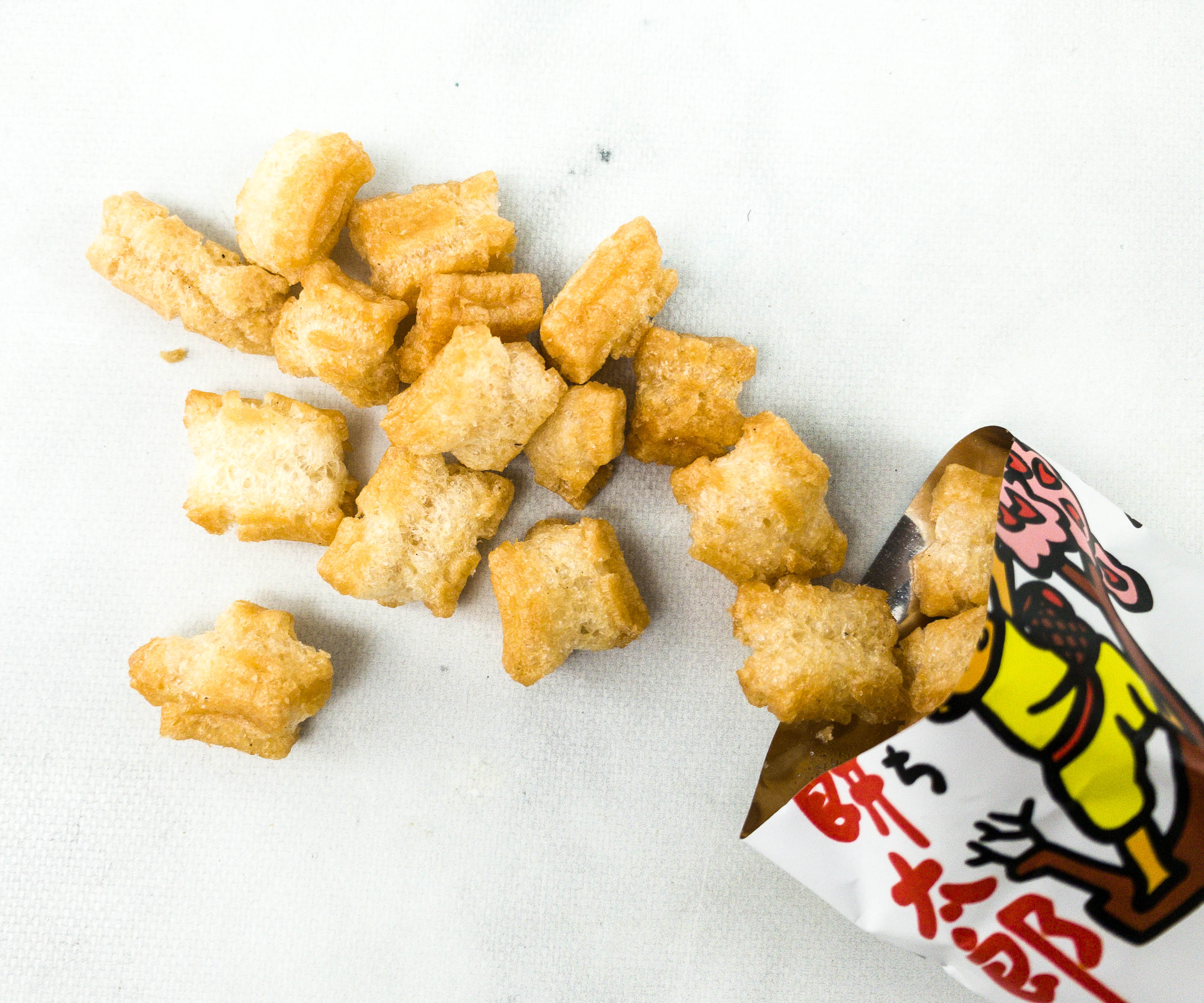 Mochi Taro. Contrary to its name, this snack isn't the fluffy mochi that we know but salted rice crackers with a slightly salty taste. It goes well with cold beverages, like beer!
Umaibo Cheese. Our Tokyo Treat box will not be complete without an umaibo snack! This month, the log-shaped corn puff comes in cheese flavor and it's as good as the others that we have tried. It's the perfect treat for cheese lovers!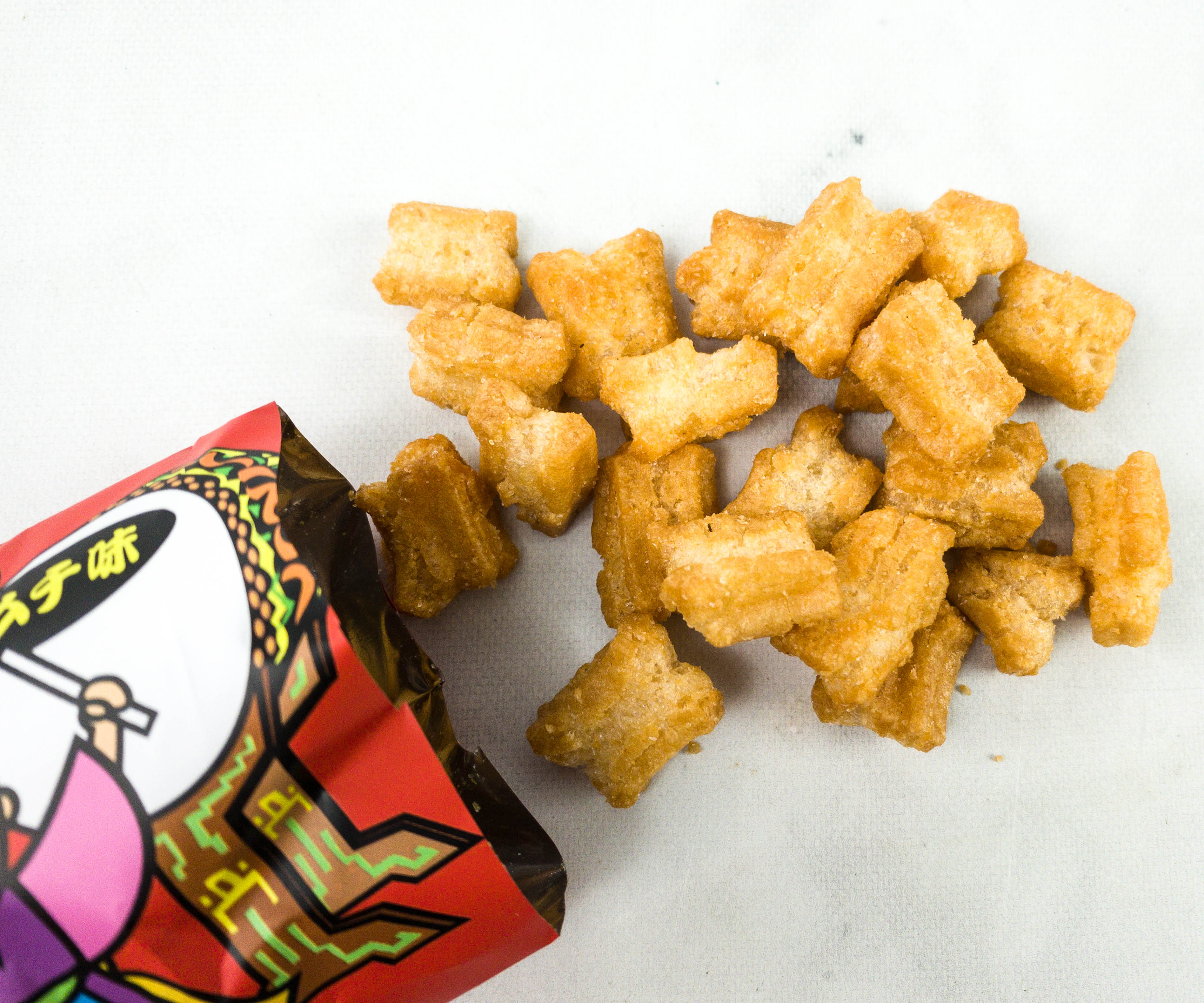 DonDonYaki Kimchi Flavor. We have another bag of tasty rice crackers and this time they are infused with the spiciness of kimchi. I love their texture, and of course, their intense heat!
KitKat Japanese Cheesecake. One of the premium items inside the box is this pack of KitKats in Japanese cheesecake flavor! The wafers have cheese powder in it to boost flavor and a bit of salt to add taste. Outside is the usual smooth, creamy coating that everybody loves! You can heat these up for a super decadent treat!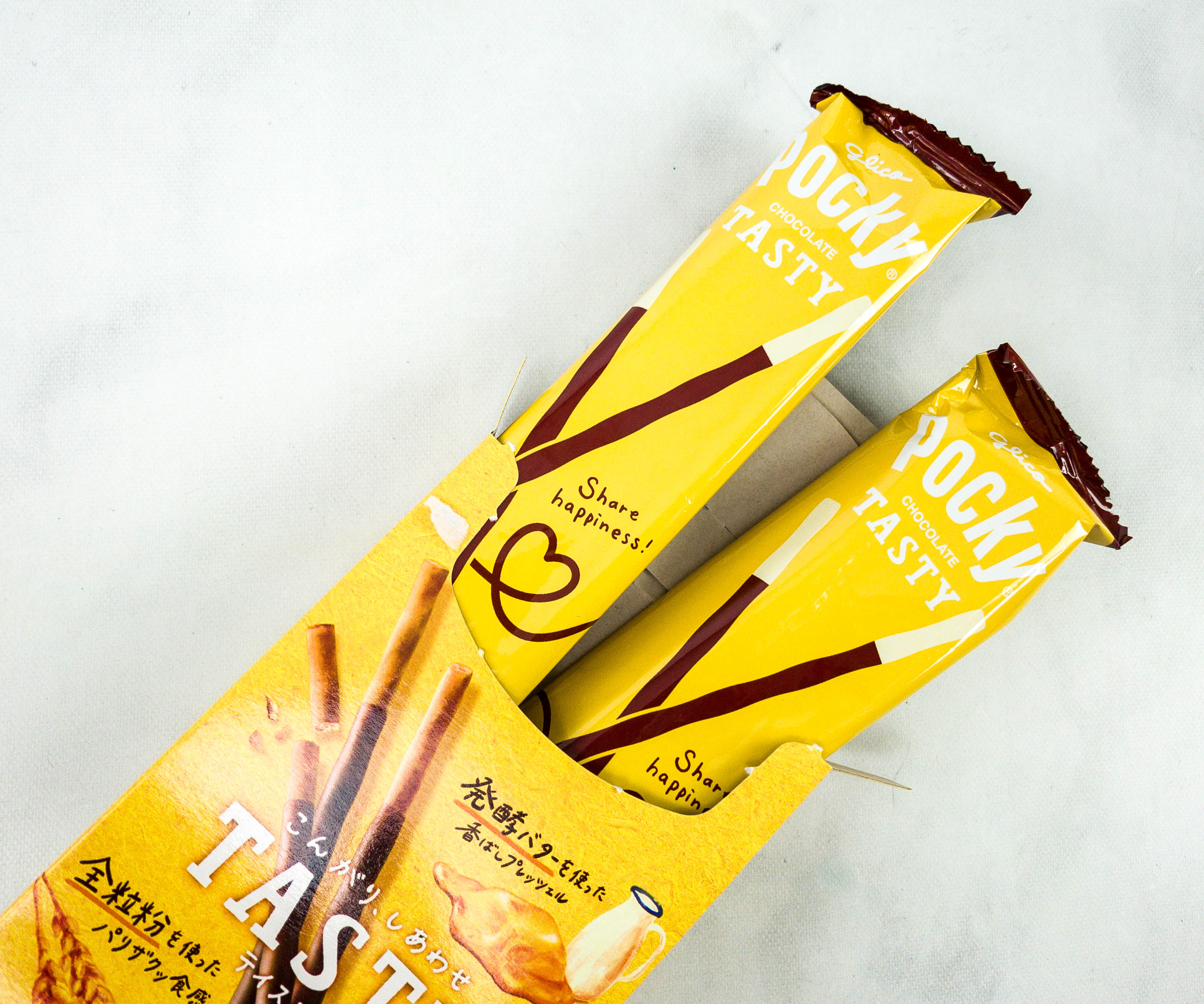 Pocky Tasty. Another family favorite is included in this box! This Pocky is extra creamy because of the added butter on its pretzel coating. The box has 2 packs inside which you can share with others, but it's really too delicious that you might want to keep them all for yourself!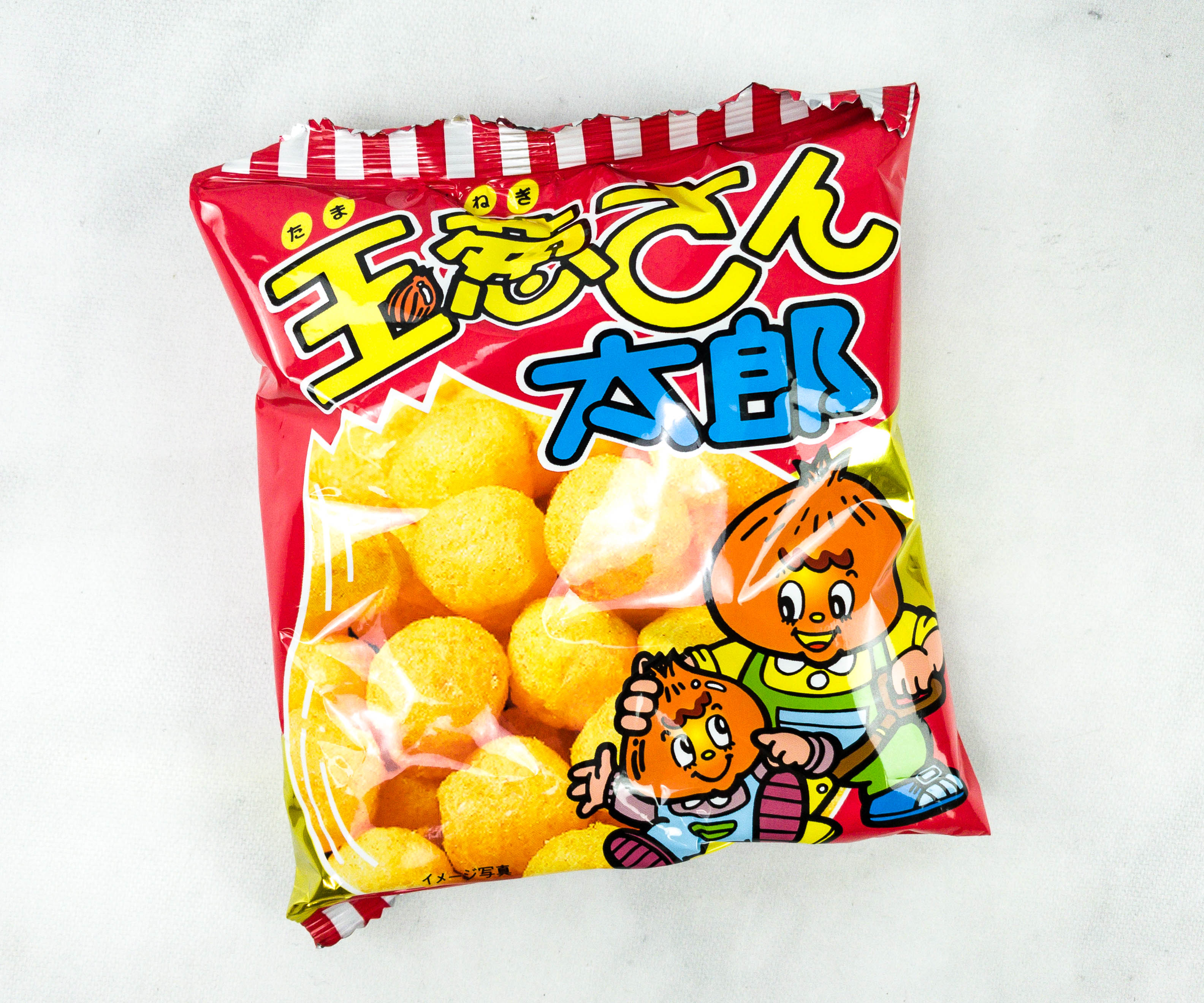 Onion Taro. This onion snack is surprisingly tasty! It's made with puffed corn, infused with a rich onion flavor. I love that it's not offputting. It's on the savory side and I think it's a great snack for a movie night.
Coconut Sable Cookies. Here's another sweet potato snack in the box! The crunchy biscuits are made with sweet potatoes and chestnut paste. Japan indeed has perfected its sweet potato products with this as proof.
Delicious Japanese snacks are easily within reach because of Tokyo Treat! I love all the snacks that I received this month and I definitely enjoyed the different tastes and textures they offer. My favorites from the bunch are the Japanese cheesecake flavored KitKats and the Pocky sticks. The sweet potato goodies were tasty and I'm also delighted to receive several spicy snacks. The Premium box is big so it's ideal for sharing with family or friends as well!
What did you think of this month's Tokyo Treat?