Stitch Fix Men is a personal styling service customized to your fit, lifestyle & spending preferences. Just like Stitch Fix for women, your stylist will send you 5 pieces based on your profile for you to try on at home. You only keep what you love, and you never have to set foot in a mall! There are no coupons for Stitch Fix, but if you love everything in your fix, you save 25% when you keep the whole fix (read below for details)!
This month's Stitch Fix box came in perfect condition!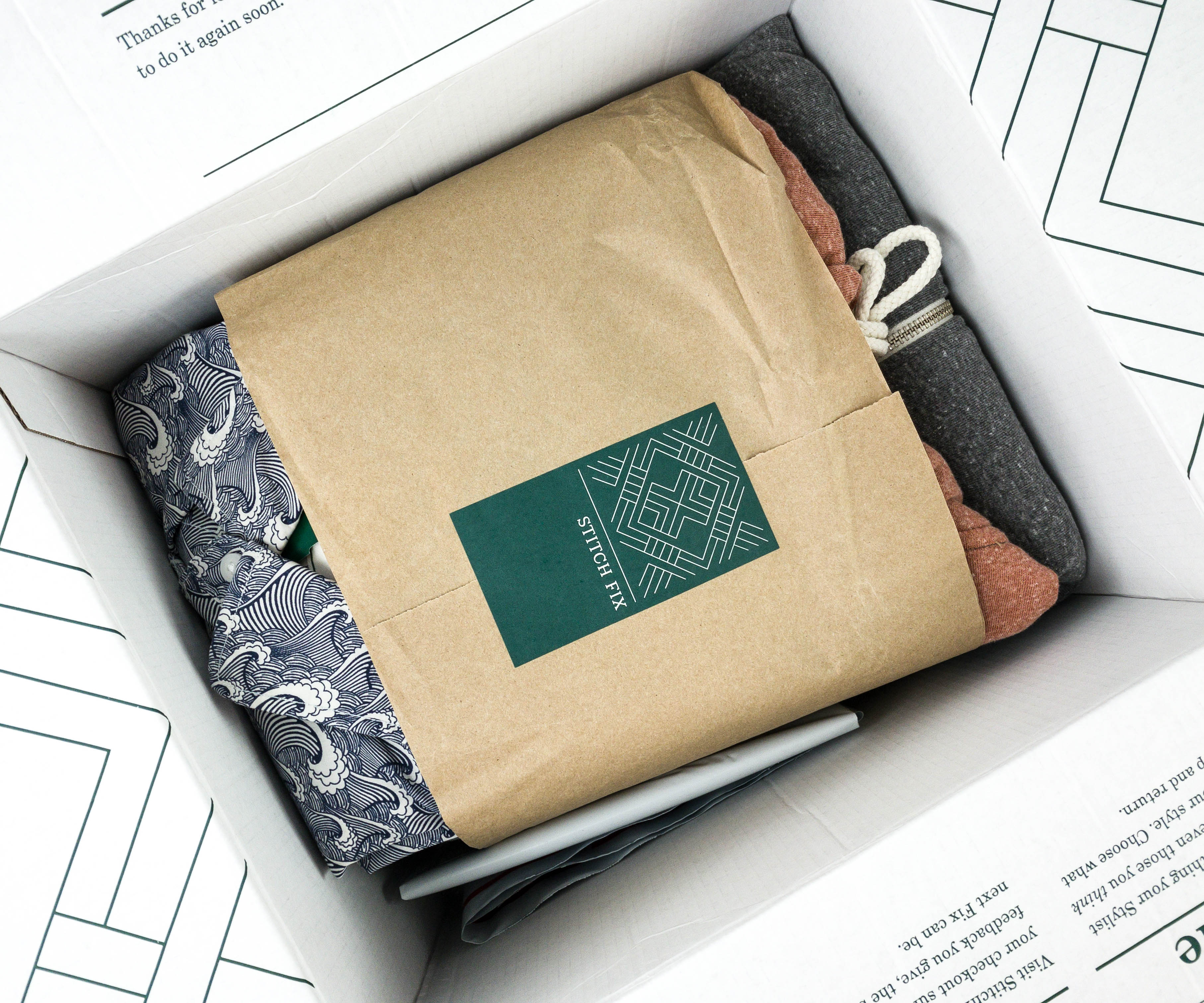 The fix comes neatly bundled inside the box.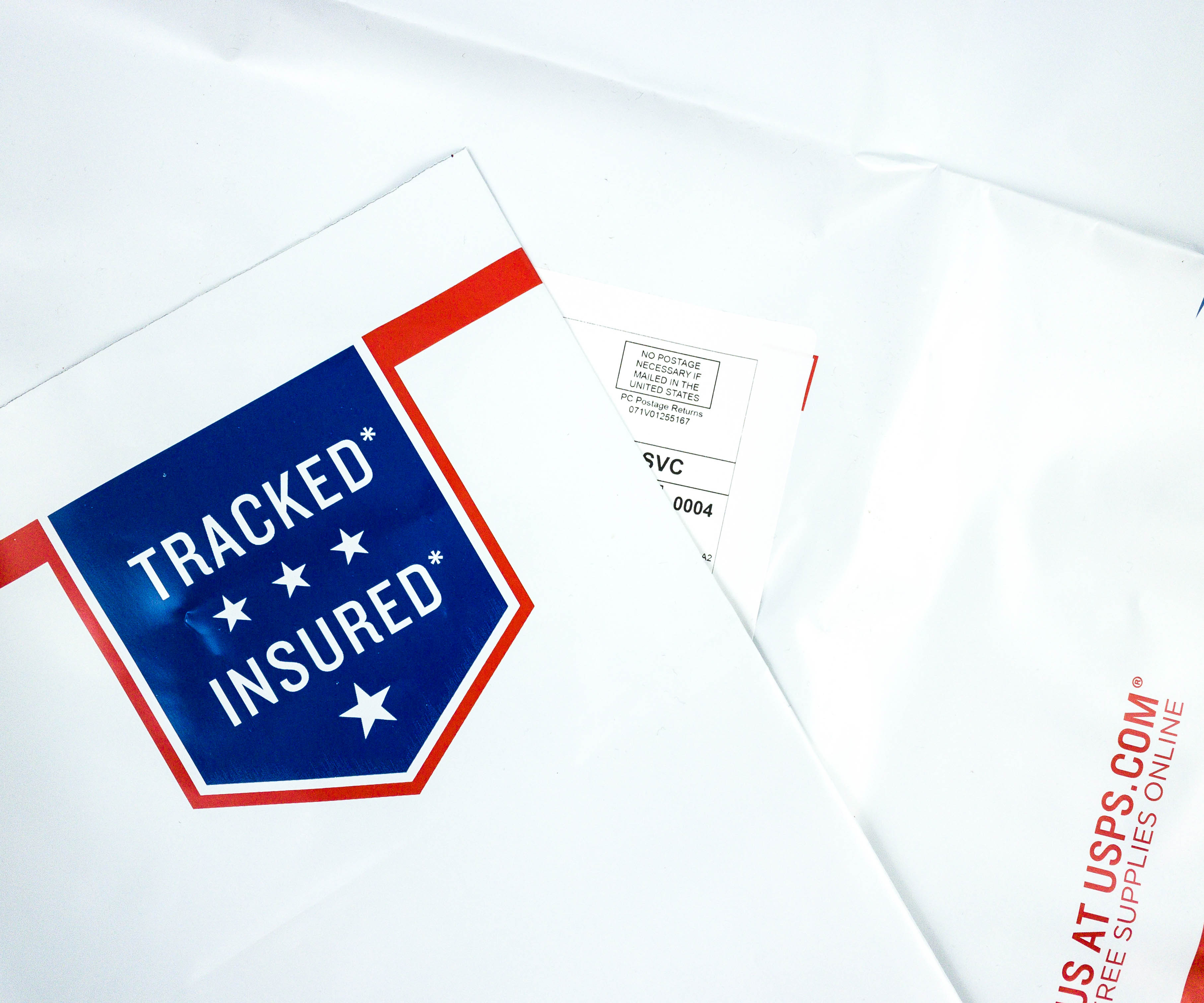 There's a return pouch inside the box as well.
The green envelope has a greeting from Stitch Fix Men.
If you keep everything you get a 25% discount. This is why it is so important to be detailed and accurate in your profile, as it increases the chances that your stylist will run the table and score your great clothes and a discount (without having to keep anything you don't really want). You will check-out and get charged through your Stitch Fix Men account. You'll be charged a $20 styling fee and shipped five items to try on at home. If you keep anything your styling fee will be applied to your order, but if you don't, you will pay the $20 fee. As you can see on the invoice, we joined the optional Style Pass program, so we paid a single, annual styling fee (with unlimited Fixes) instead of $20 per Fix.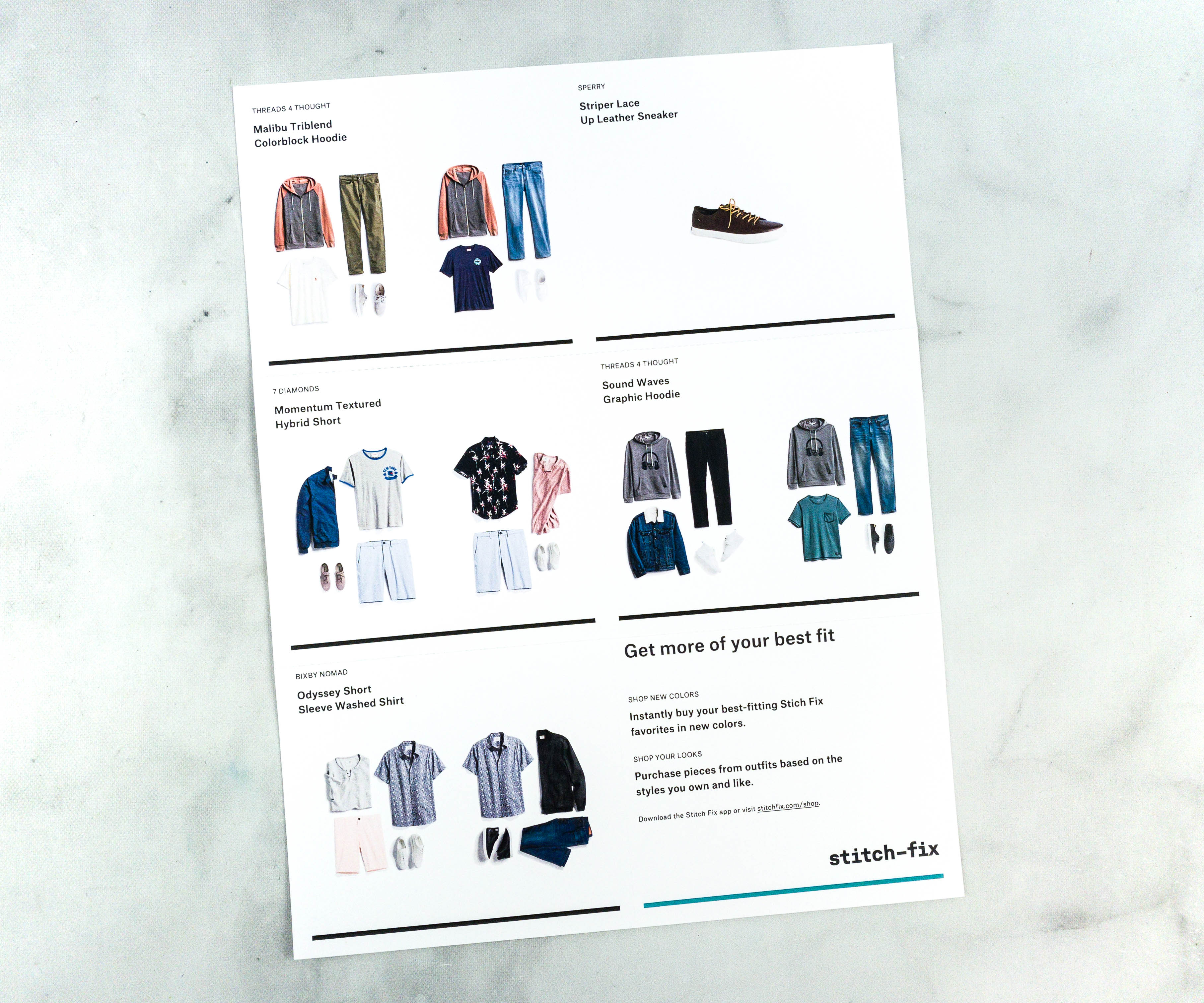 Every Stitch Fix box includes styling cards showing a couple looks for each item in the Fix.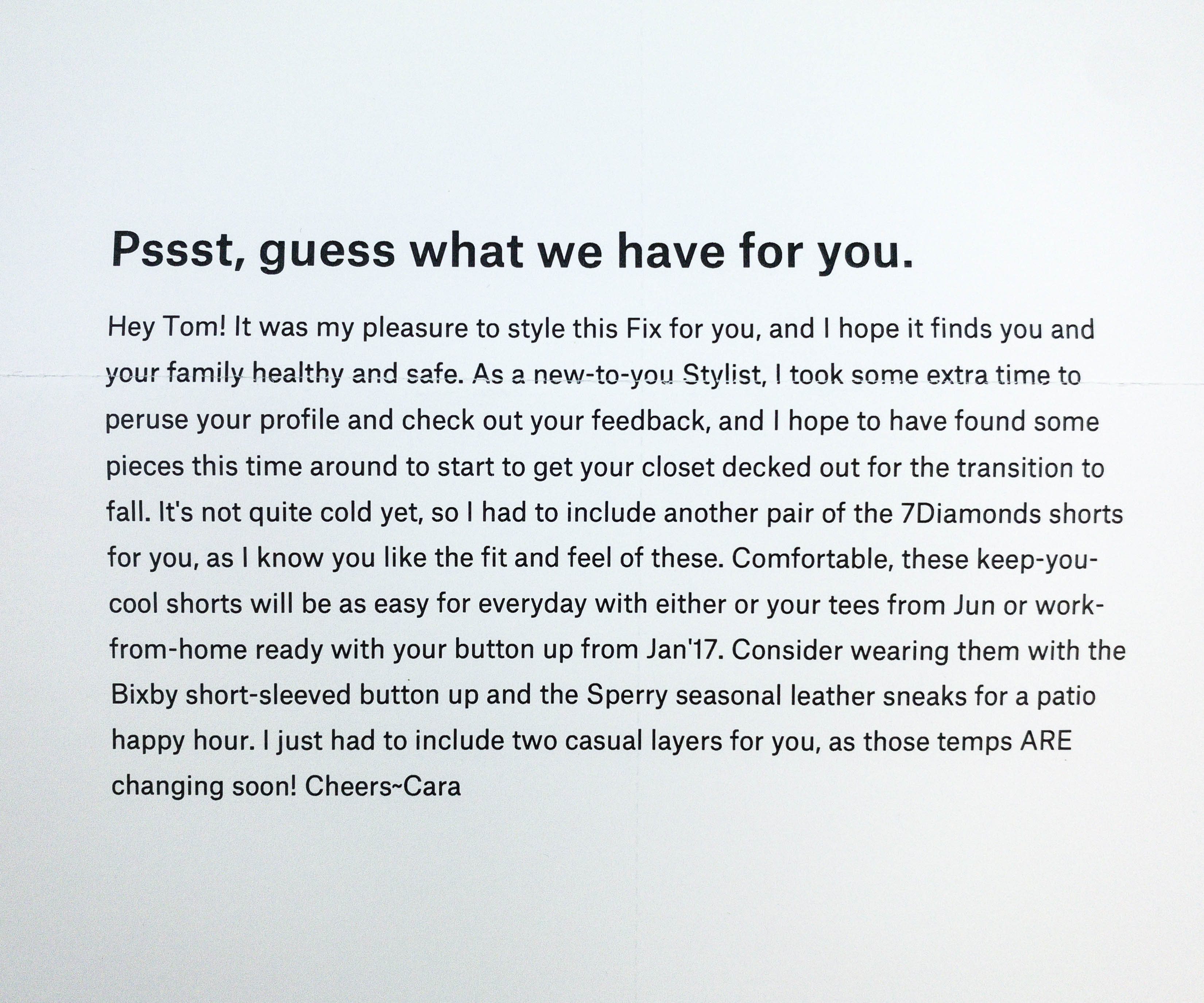 There's also a note from Cara, my new personal stylist. Here, she listed some of the reasons why she chose the pieces in my fix and what I can pair with them, based on the past items I received.
I like that they just stack the clothes neatly and don't make me tear through multiple plastic bags.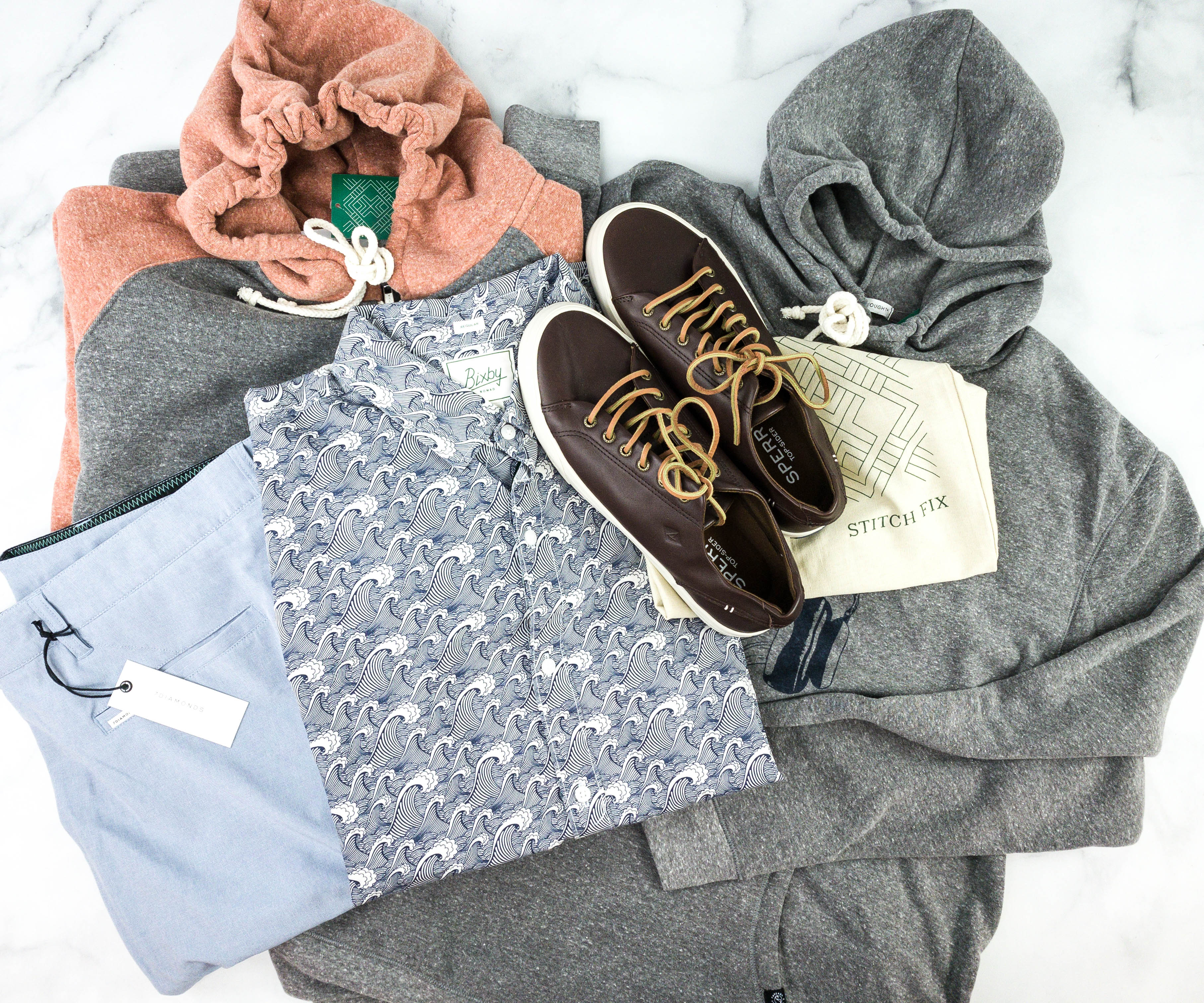 Everything in my September 2020 fix. You just have to unfold each item to see how they look.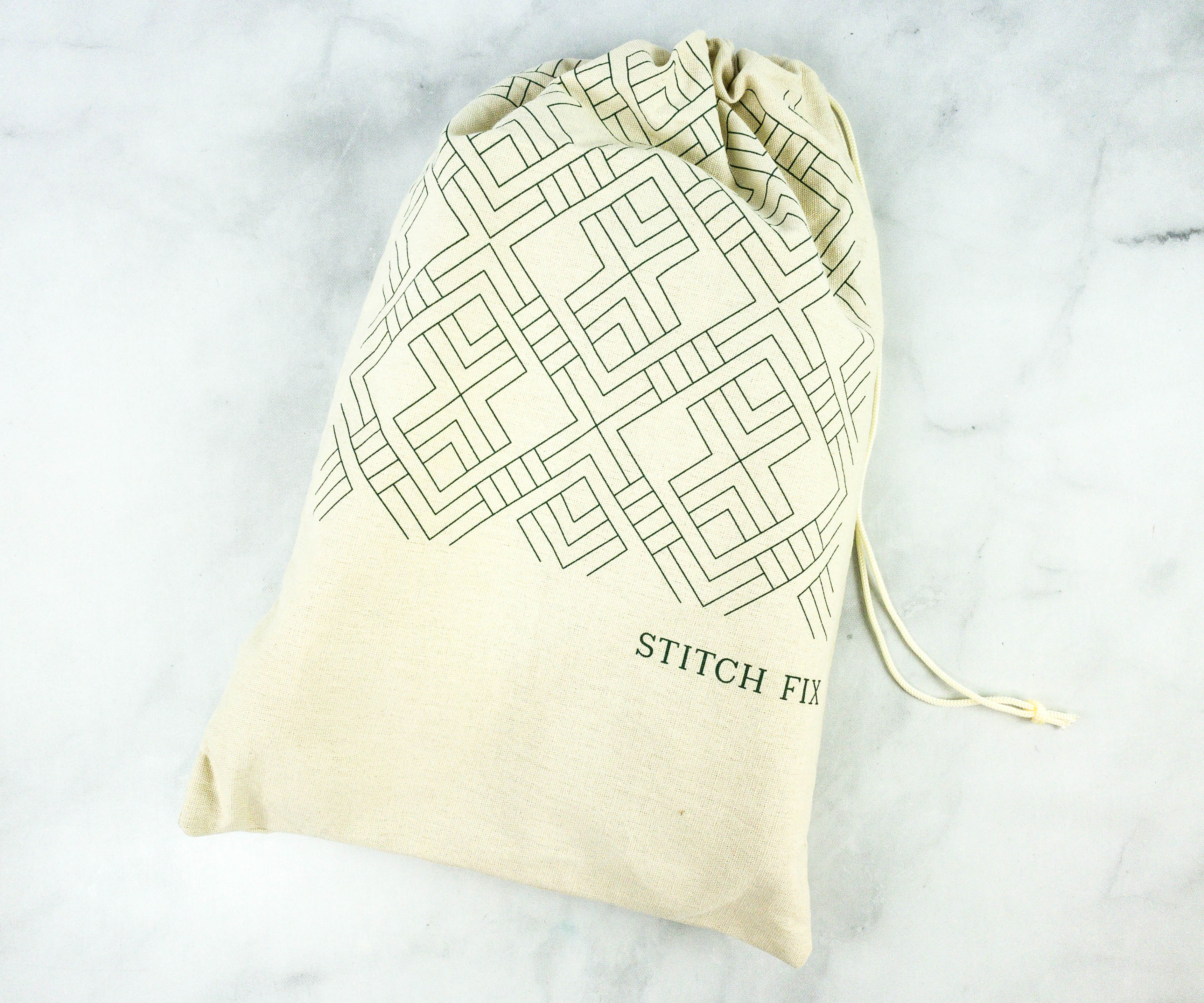 Sperry Striper Lace Up Leather Sneaker ($80) The sneakers were packed in a drawstring bag with Stitch Fix branding!
These sneakers are in lace-up style. They are easy to wear and they fit me nicely.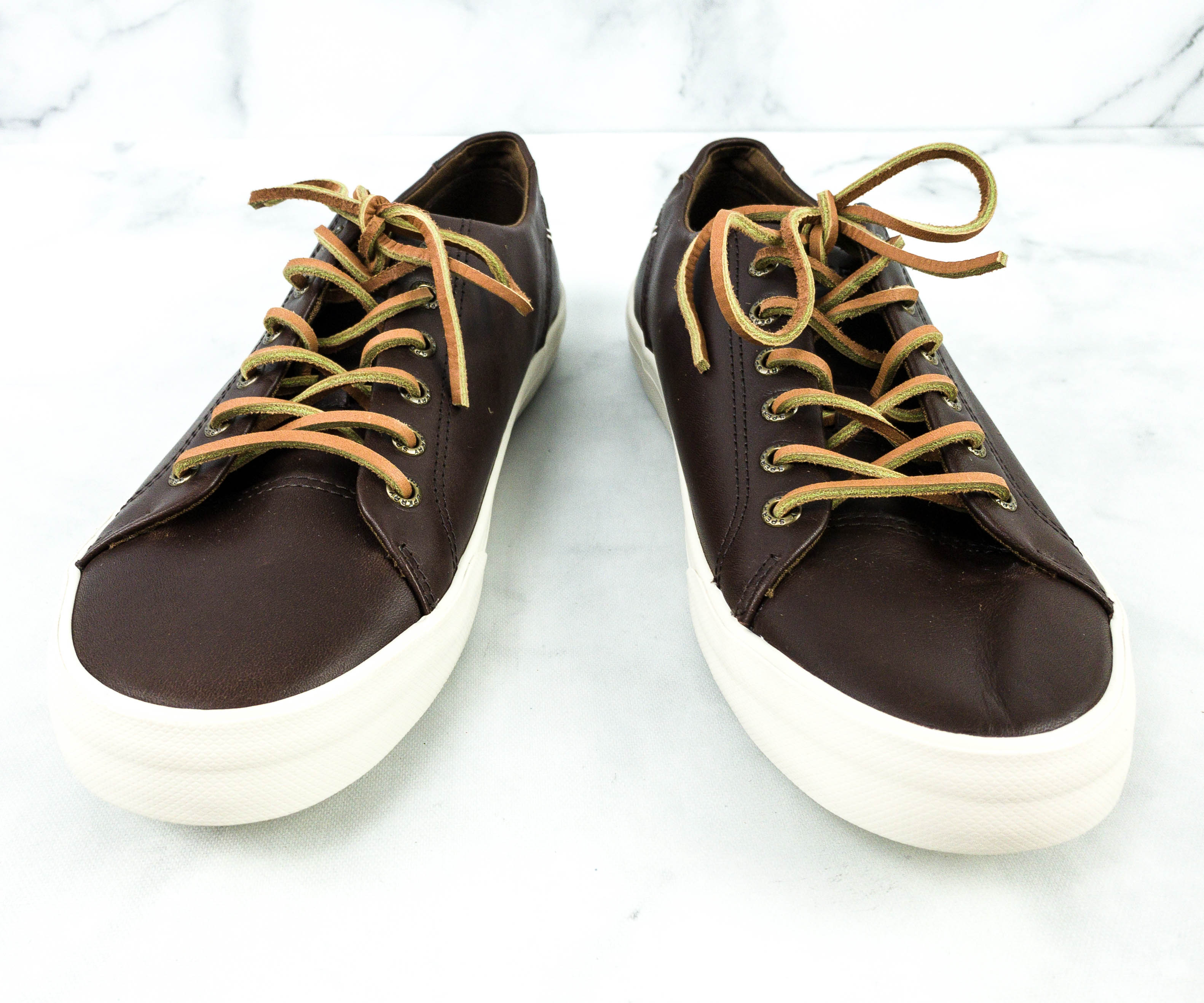 These shoes are made with durable leather, giving them a classic look. Meanwhile, the outsole part is white.
Sperry is one of the most comfortable sneakers I have worn! It's easy to move and perform tasks with these on. Aside from the comfort, they are also built to last!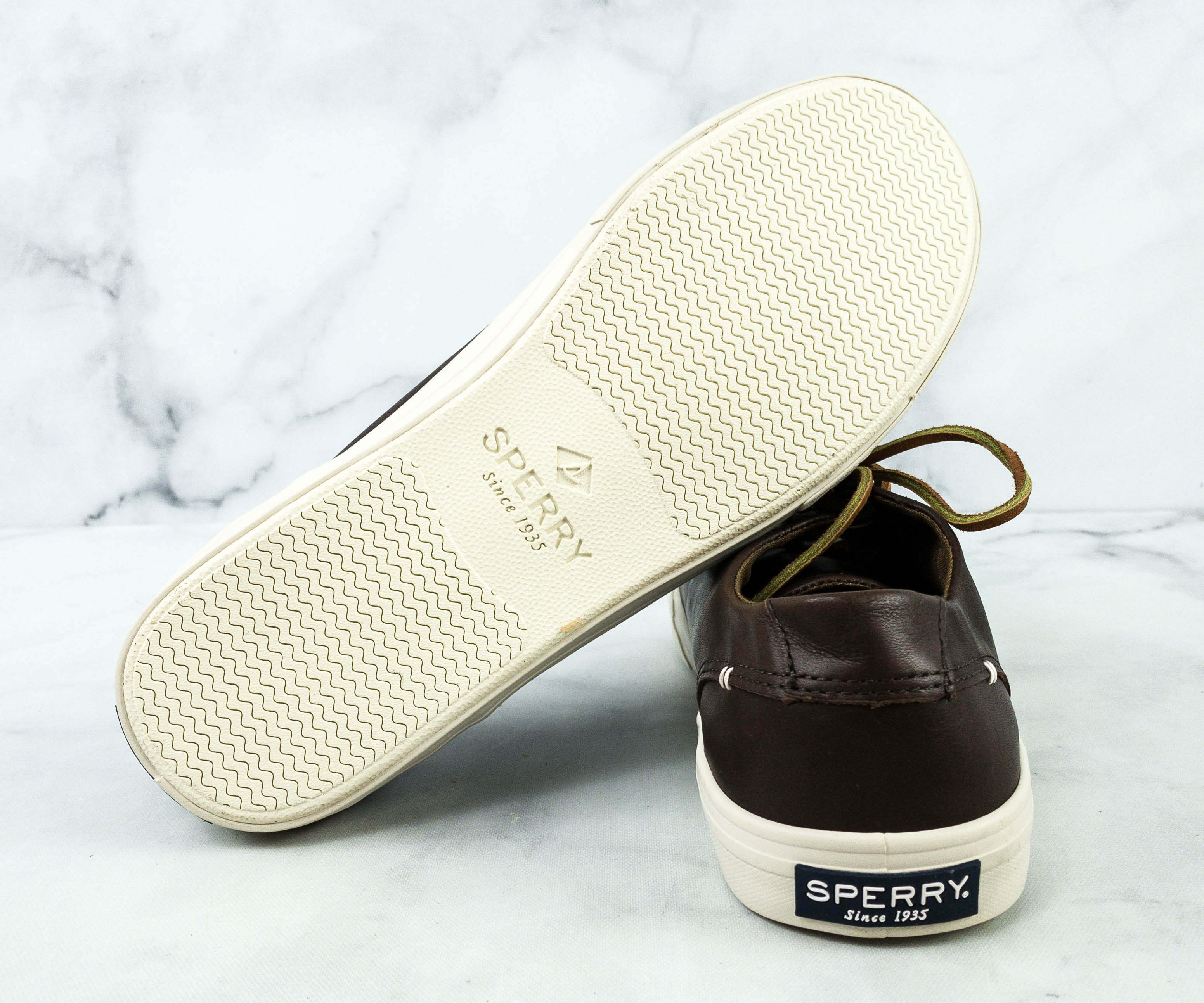 The rubber soles feature a WaveSiping™ pattern that can provide the best traction for any kind of activity.
7 Diamonds Momentum Textured Hybrid Short ($59) This short can be worn on different occasions without sacrificing style and comfort.
The fabric they used is quick-drying and durable enough to be stretched and withstand wet and dry activities.
The fine and durable stitches came with buttons and zipper that compliments the short's design and color.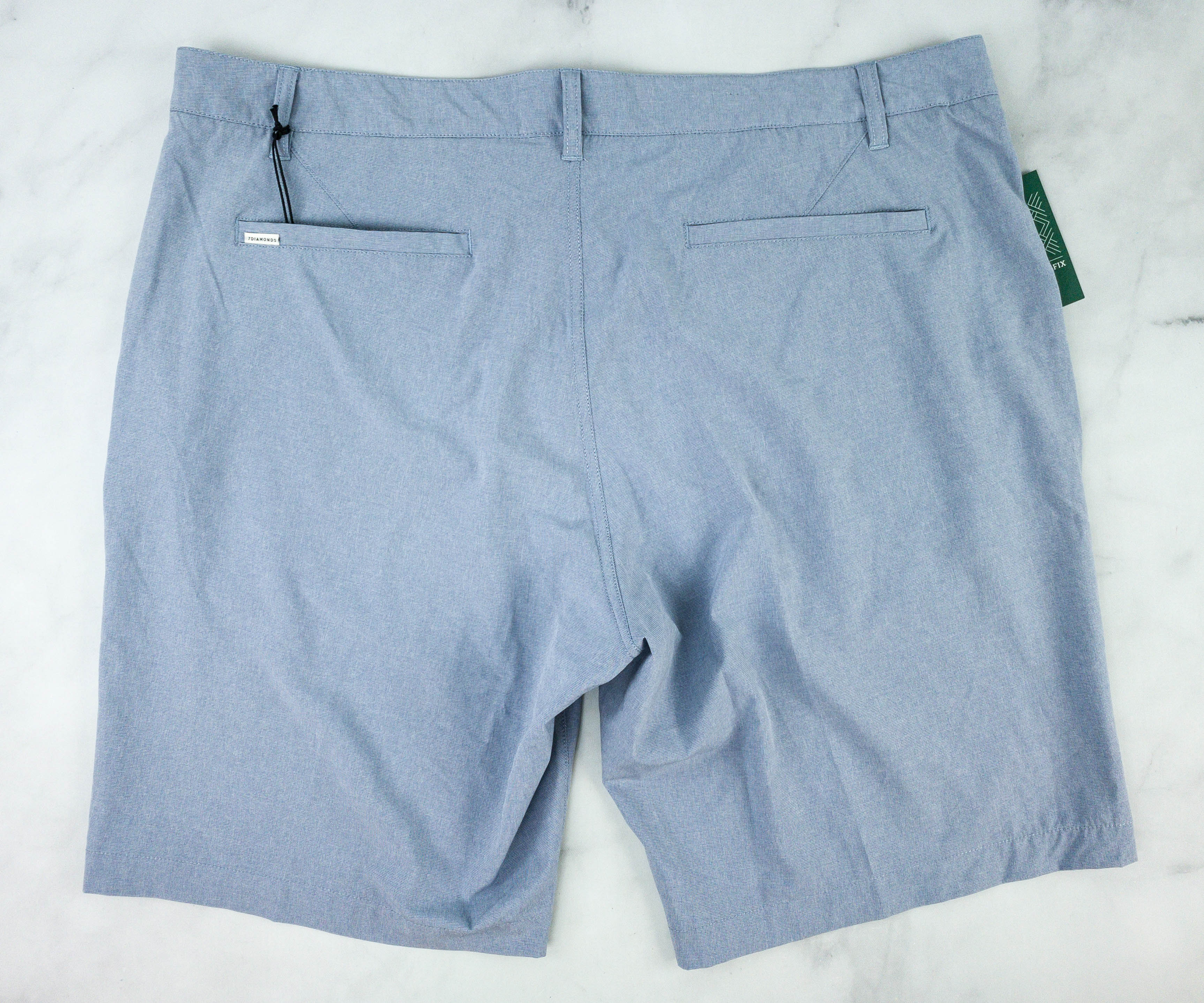 It was a great fit and I love the lightweight material of this short. Something that I can use for most of my activities and still look good, as always!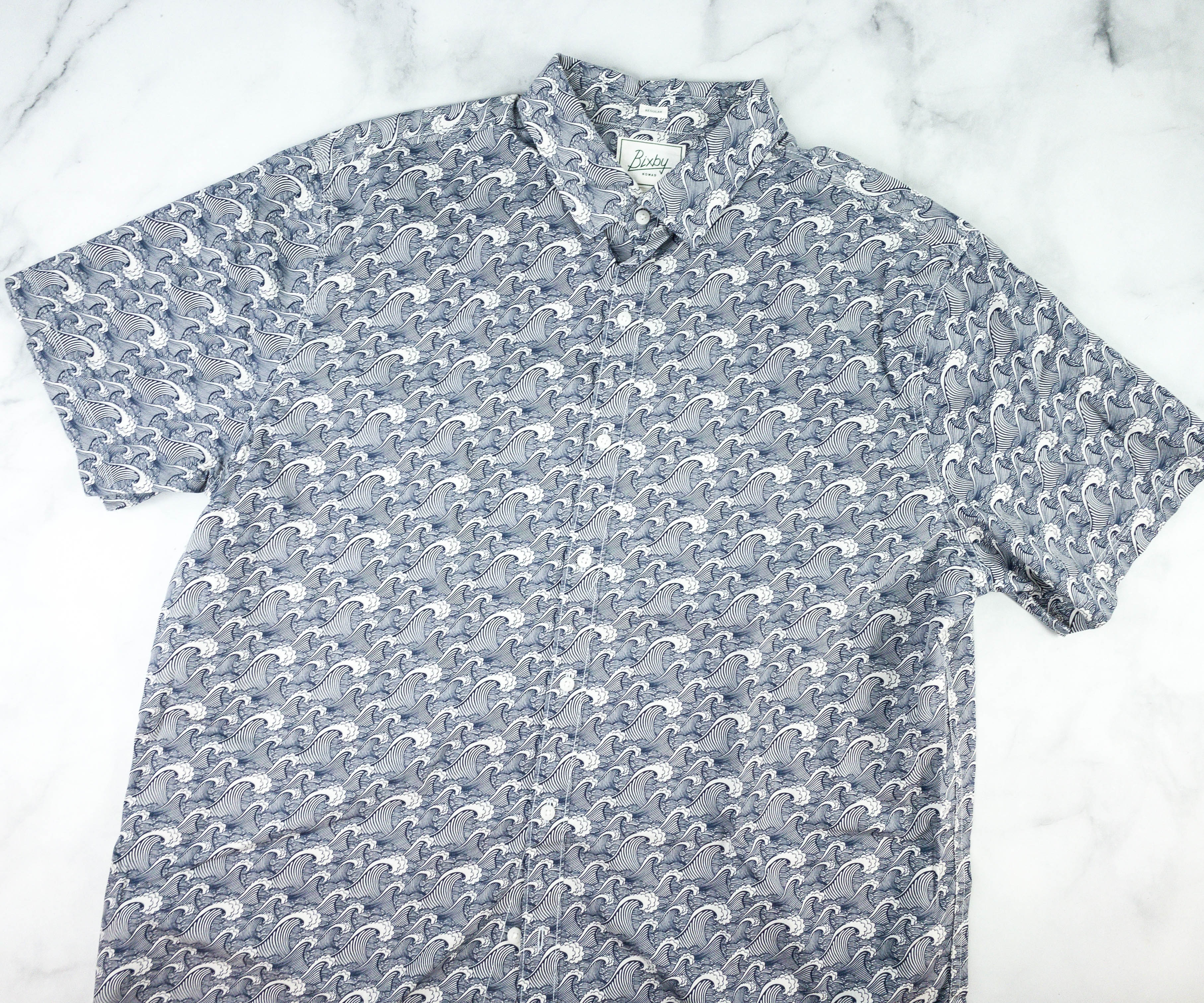 Bixby Nomad Odyssey Short Sleeve Washed Shirt ($48) I like the wave pattern and the neutral colors of this shirt! It looks great with the hybrid short for a relaxed, casual ensemble.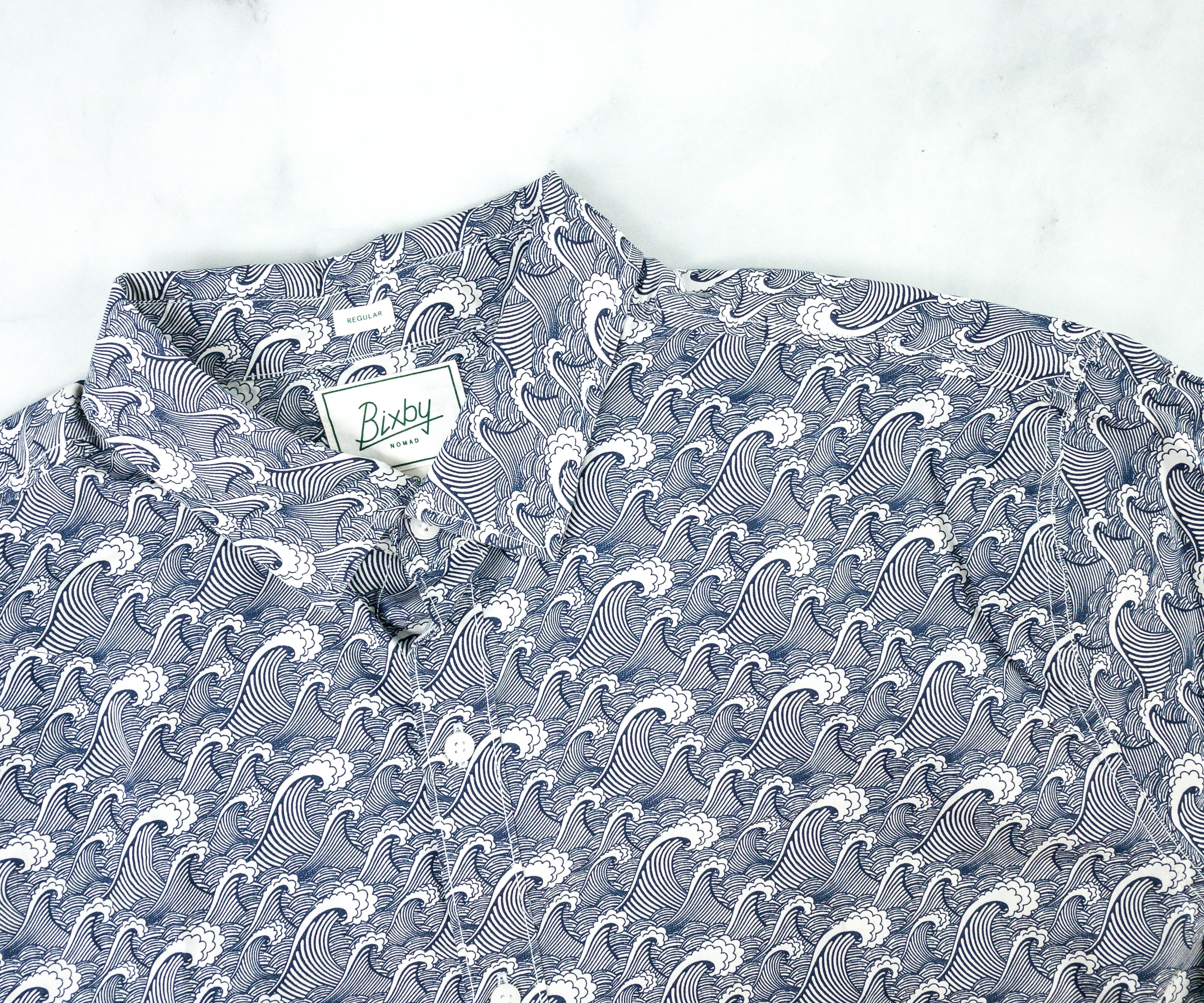 The more I look at the print, the more I'm amazed by its details. The white stitches and buttons didn't look out of place. Also, the fabric used is soft and light!
Near the bottom hem, there's a tag featuring two waves.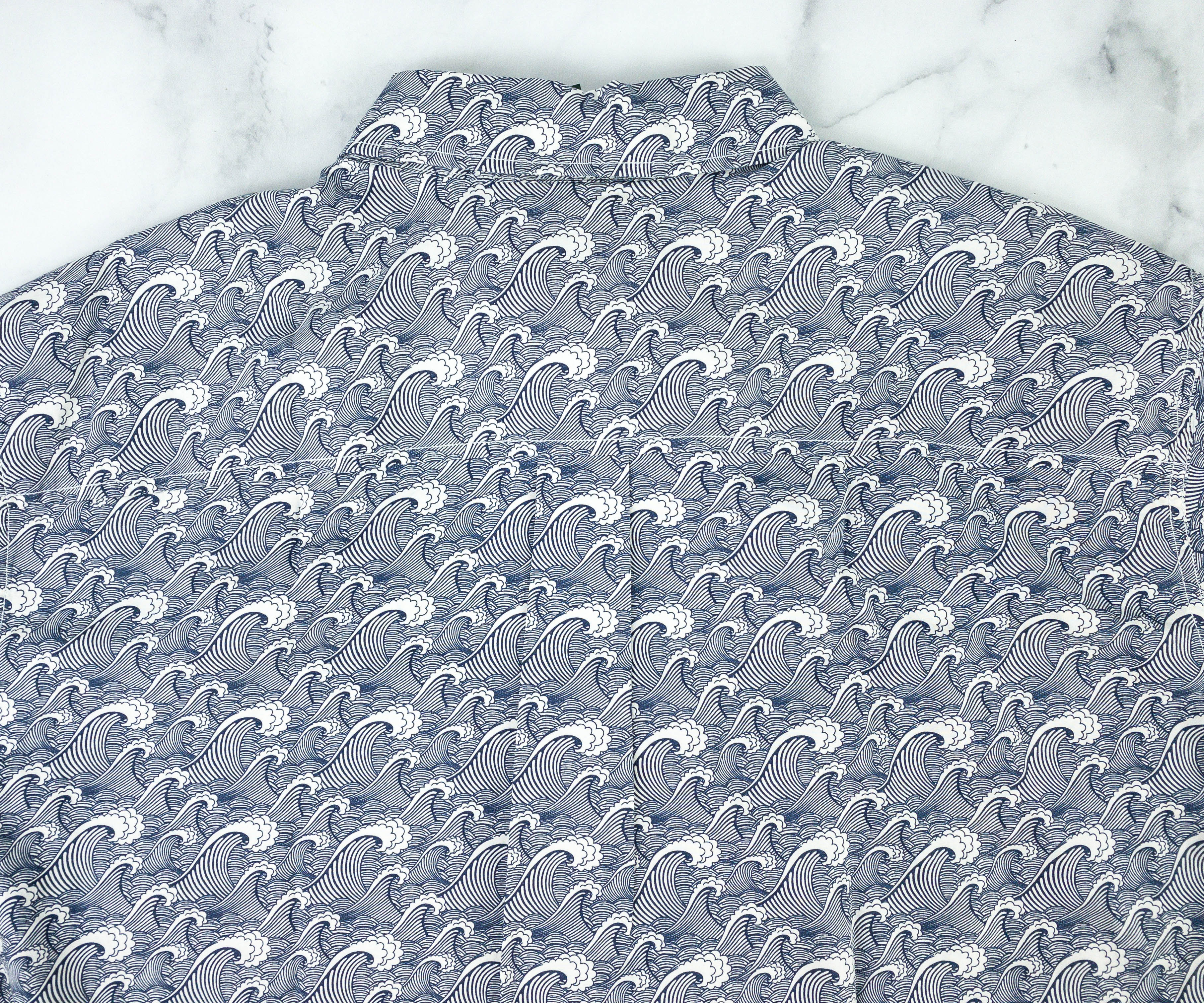 The width of the shirt is just right. It's not too loose and not too tight either, just enough to keep me comfortable while wearing it.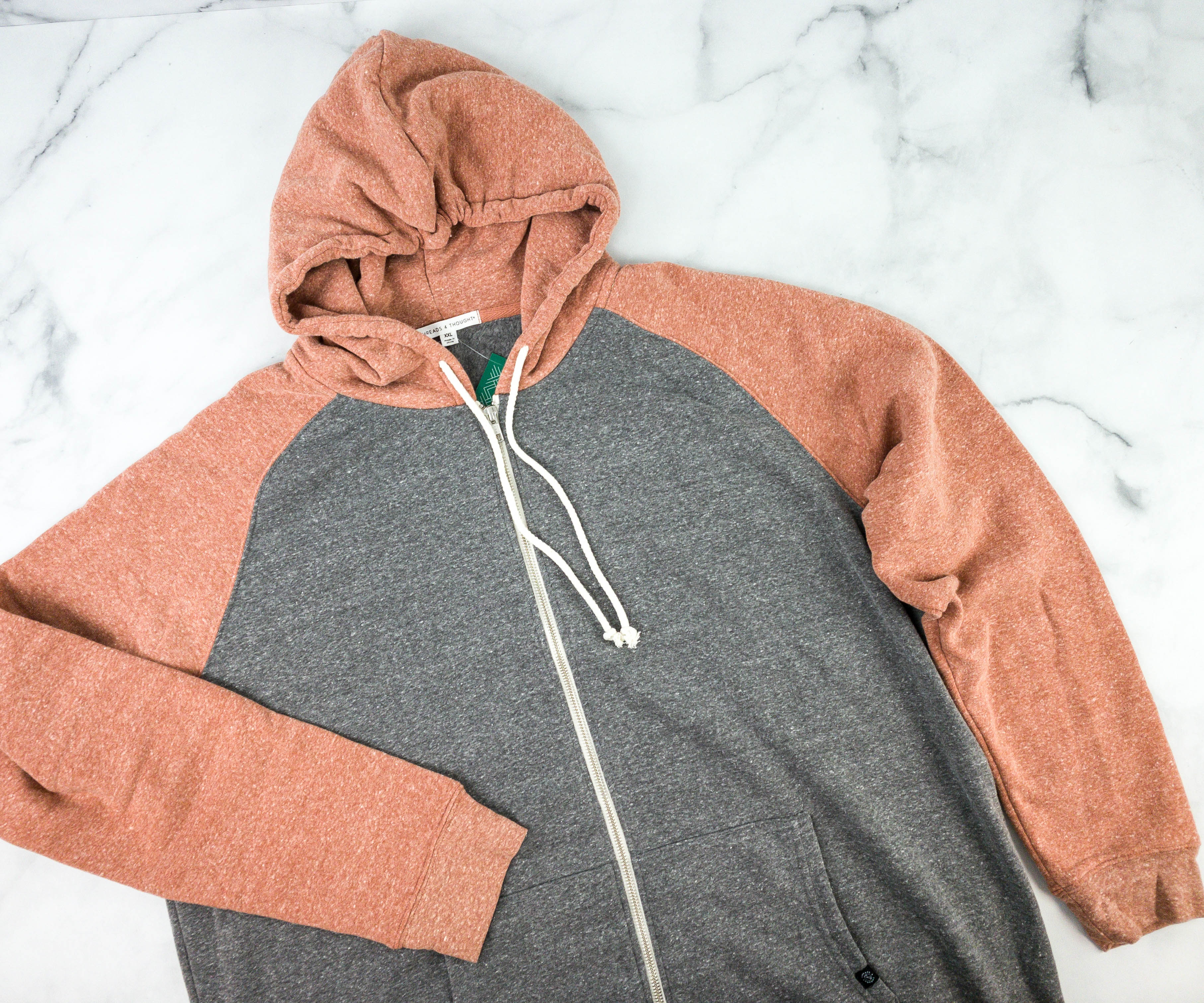 Threads 4 Thought Malibu Triblend Colorblock Hoodie ($59) Who doesn't love wearing a comfortable hoodie? This one is not just comfortable but also stylish, as it features a color block design. The sleeves and hood are in rust and the rest of the body including the pockets are in gray.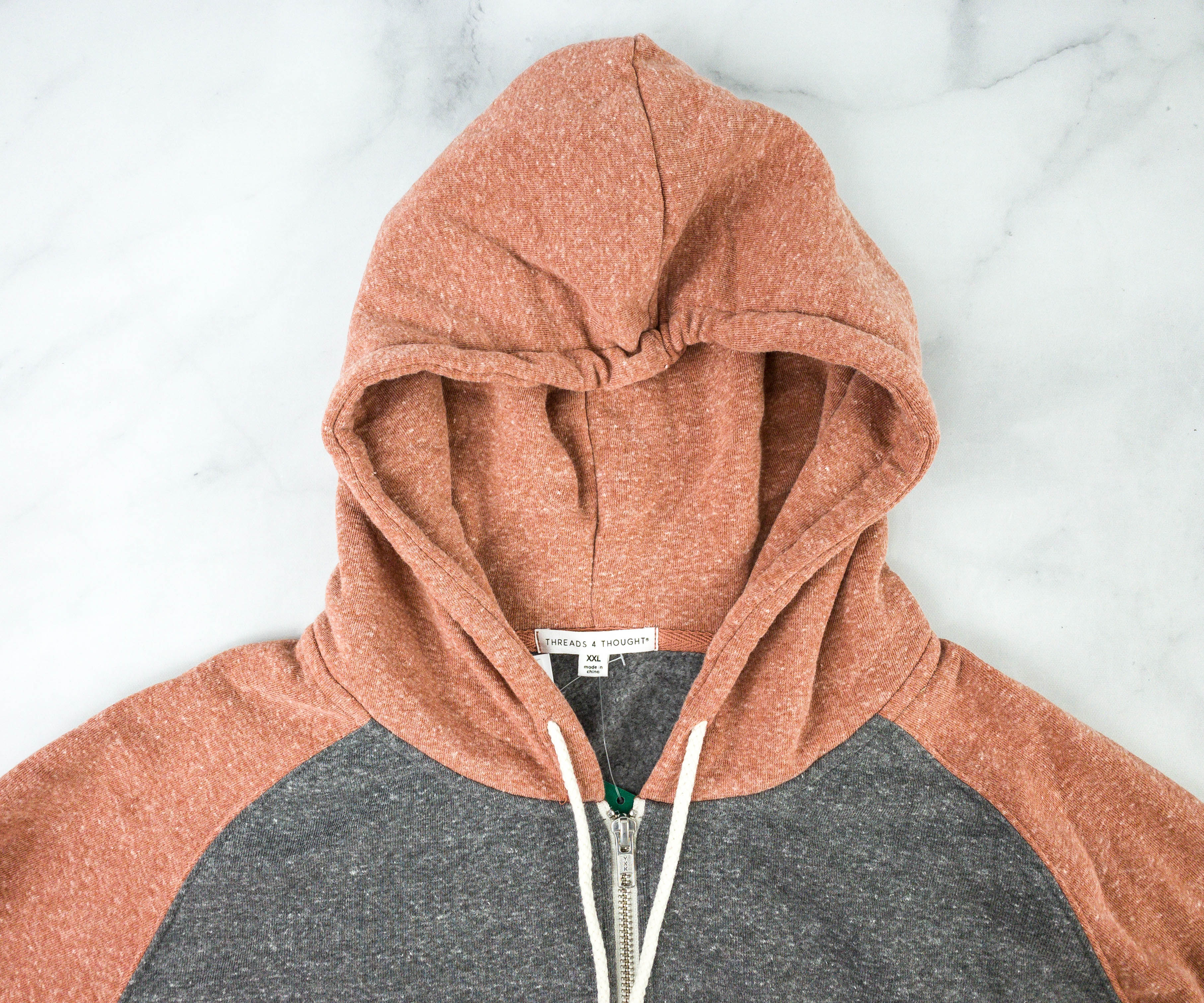 There are laces to adjust the fit of the hood on my head.
The inside has a special fabric for insulation and to keep me warm when the temperature drops.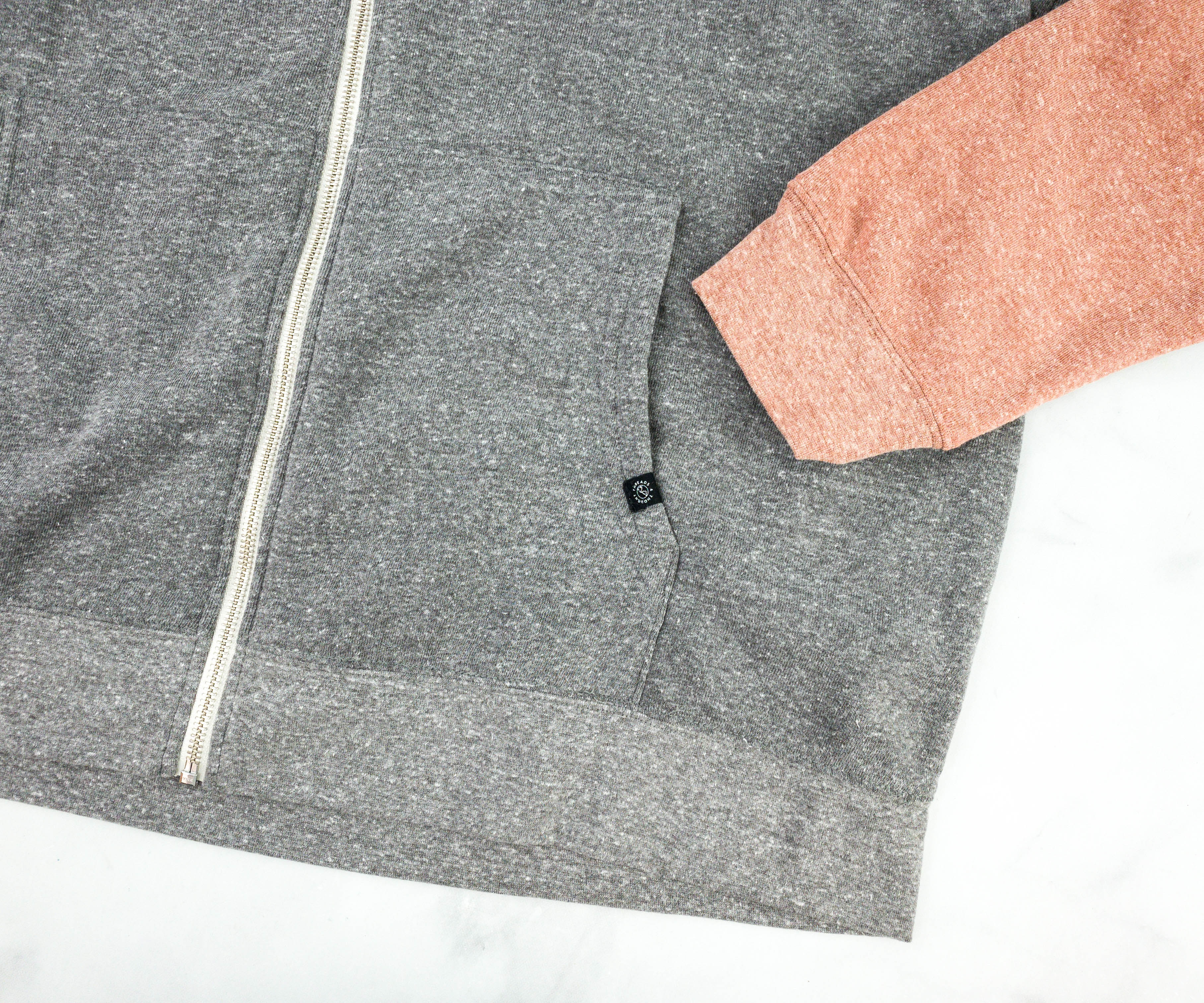 This hoodie also features a pocket that can fit small items and a full zipper for easy wearing.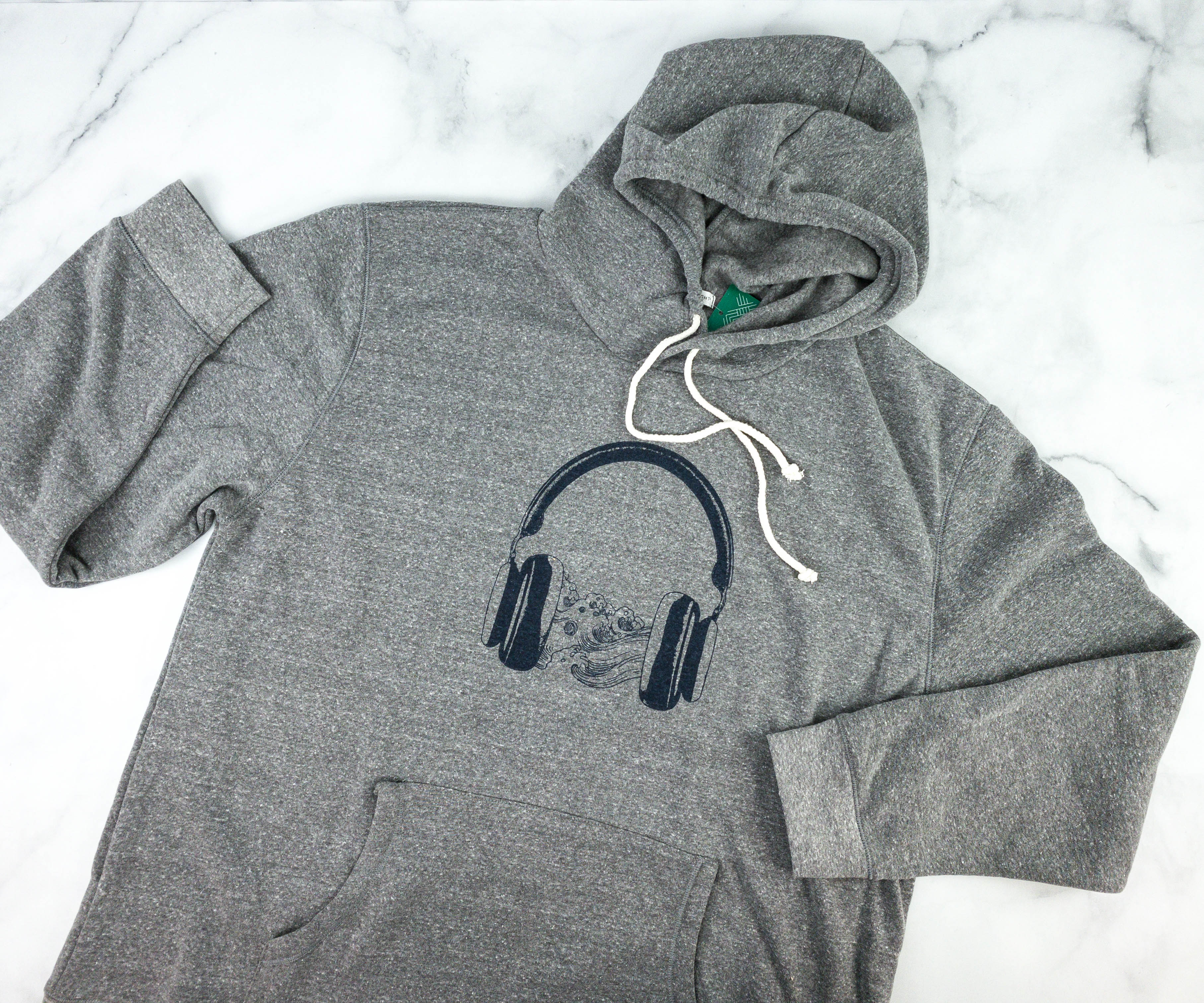 Threads 4 Thought Sound Waves Graphic Hoodie ($56) Here's another hoodie to wear on colder days, and this time it features a unique print across the chest part.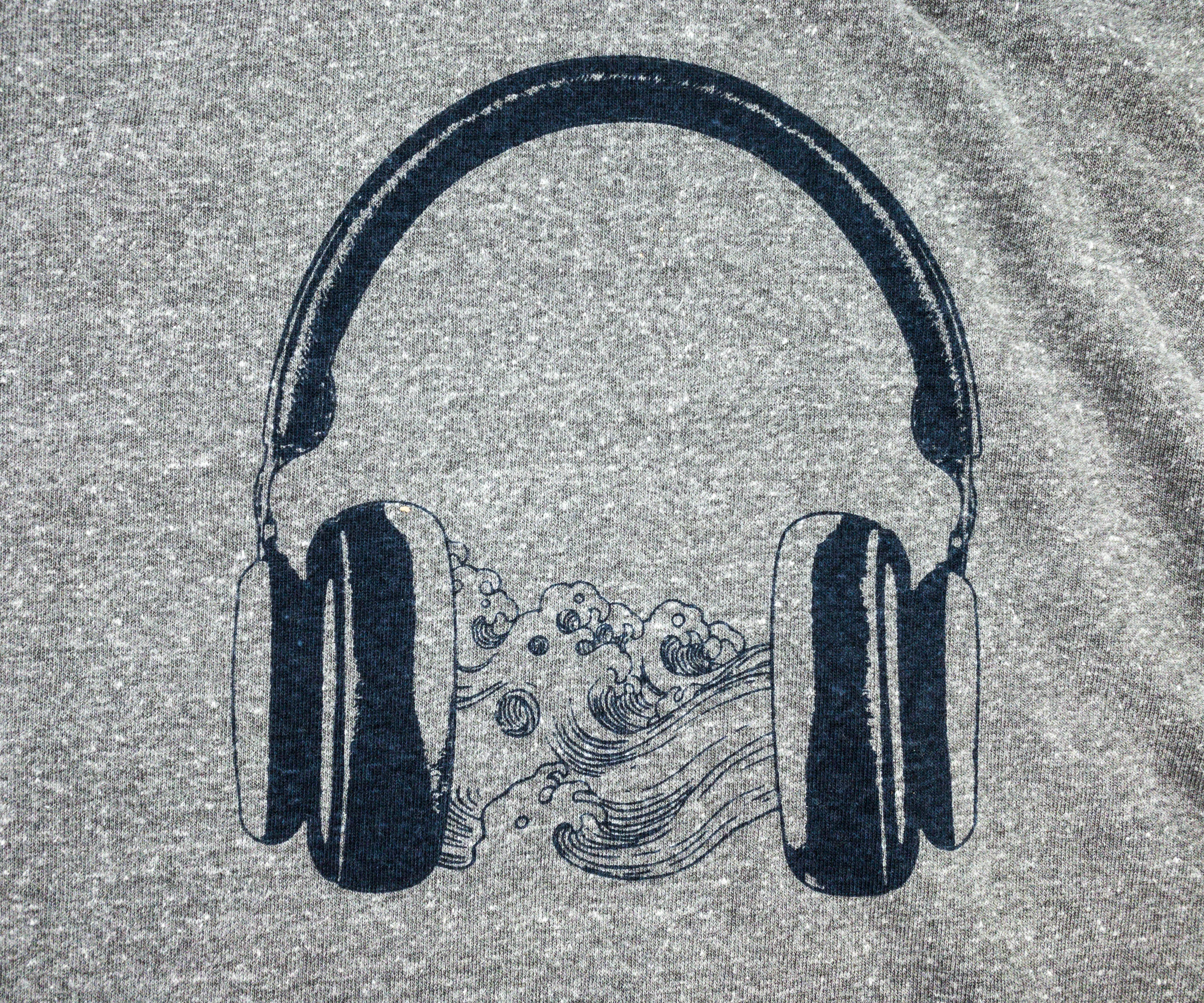 The print features a headphone, with waves splashing out of both earpieces!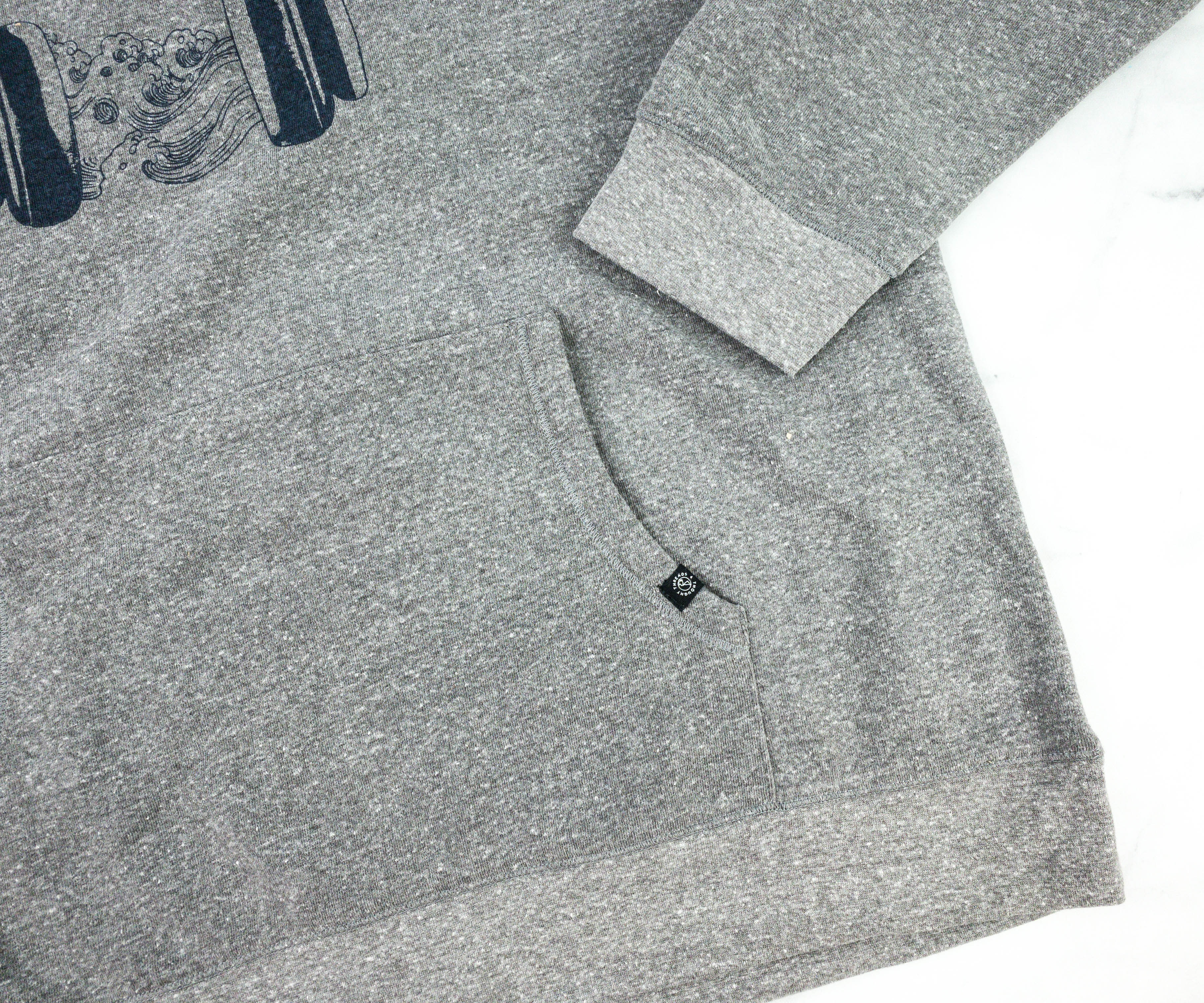 There is also a functional pocket but, unlike the first one, it doesn't have a zippered front and you will have to wear this like you would a sweatshirt.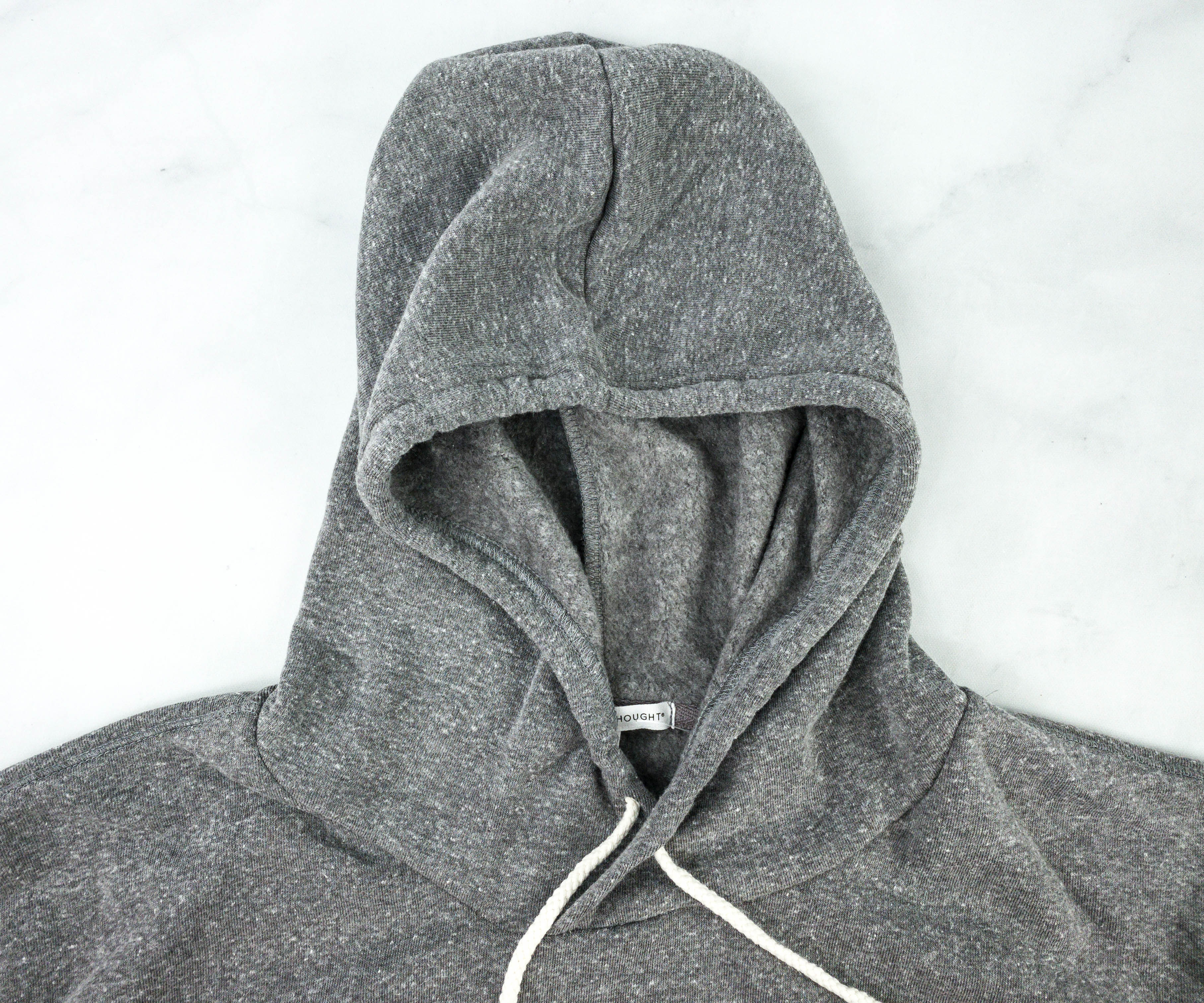 There are strings for adjustment and a better fit for the head. I like how warm the hoodie is when I tried it on. This will be a great attire for the upcoming season.
I love the comfortable yet trendy clothing pieces in my fix this month! The hoodies are right up my alley, as well as the buttondown shirt and the hybrid short. They even included a pair of sneakers that I can wear on any casual occasion. Everything fits me well so really have no complaints! Another great thing about this styling service is that you get a discount when you decide to keep all of the items. In case you don't like everything, there's no need to worry because returning them is also easy as pie. This service is perfect for anyone who wants to keep their wardrobe up to date and also for those who don't want to go to the mall to shop!
What do you think of Stitch Fix Men?