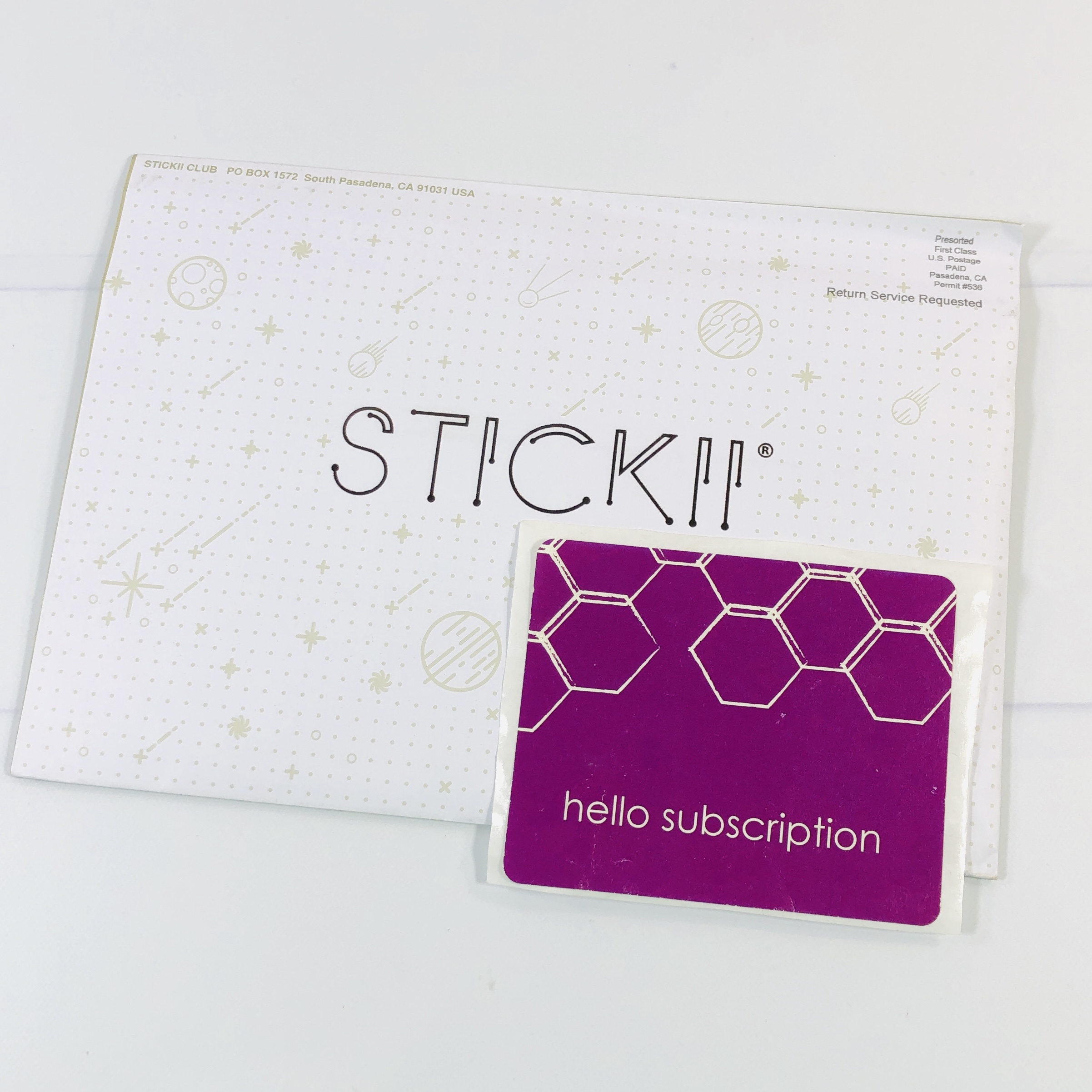 STICKII Club is a monthly sticker subscription. This subscription is $10 dollars a month, and you get an envelope full of sticker sheets, sticker flakes, and a few extra stationery items, like notepads or custom-shaped paperclips. Shipping is $1 to the US, $1.75 to Canada, and $2.50 international.
Are you a sticker lover? Are you a stationery addict? Love to receive happy mail? You're in the right place! We send the world's cutest stickers to your mailbox every month. We have different subscription options so you can choose your packs based on your preferences! They are perfect for decorating your journals, cards, planners and anything else!
There are 3 choices for this subscription – Cute (kawaii, warm, pastel); Vintage (retro, earthy, nostalgic); or Pop (bright, trendy, cool). You can even change your order every month if you like, as long as you do it by the cutoff date.
This is a review of the Vintage Pack, formerly Retro Pack!
My items arrived in an envelope and everything was tucked into this vinyl holder.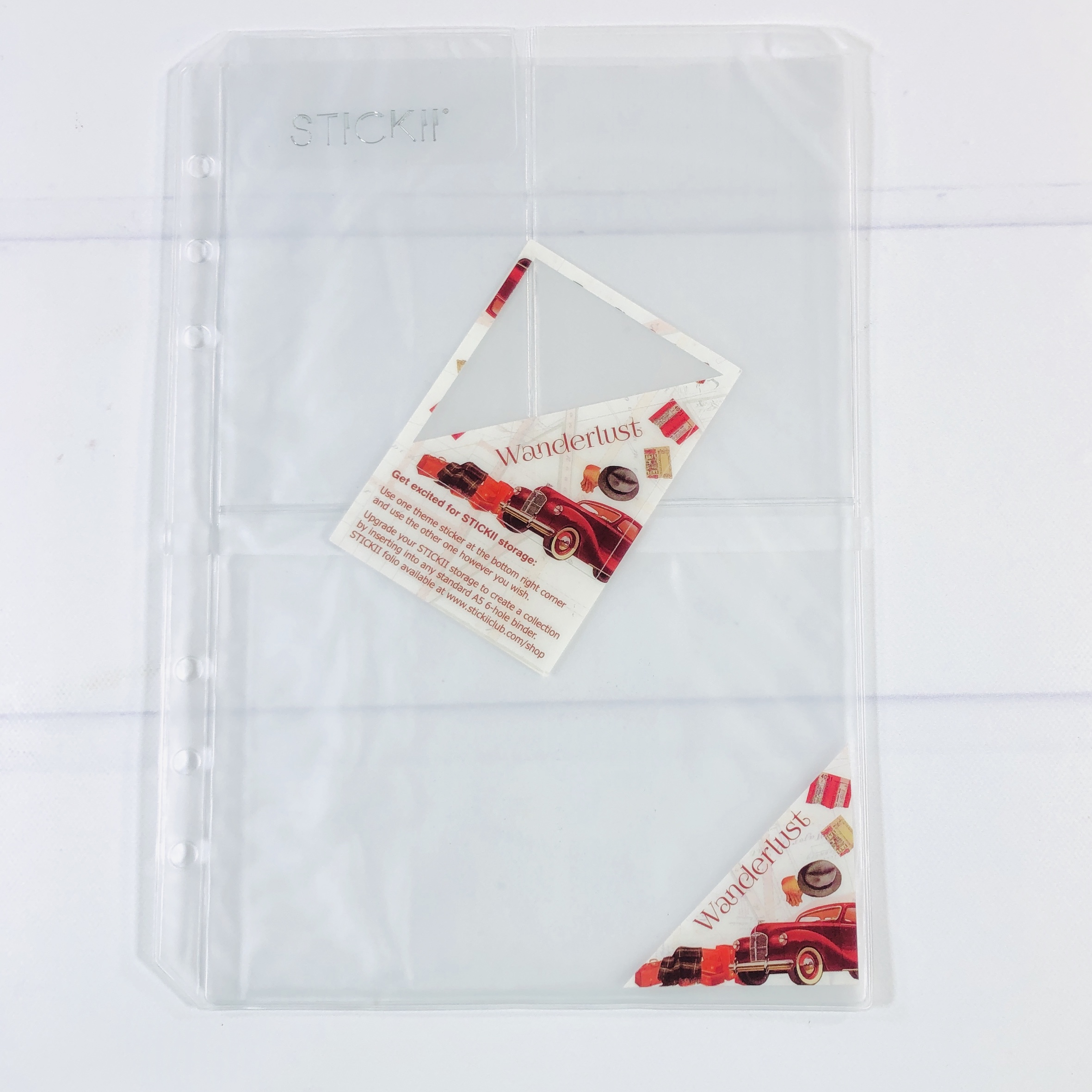 I received two stickers that have the theme listed. I used one on the corner of my holder so I can quickly grab the stickers I need when looking for past packs. The second sticker can be used however you wish. You can store the vinyl holder in an A5 folio. The theme was Wanderlust, featuring travel-themed stickers!
This month I received a promo card for advent calendars.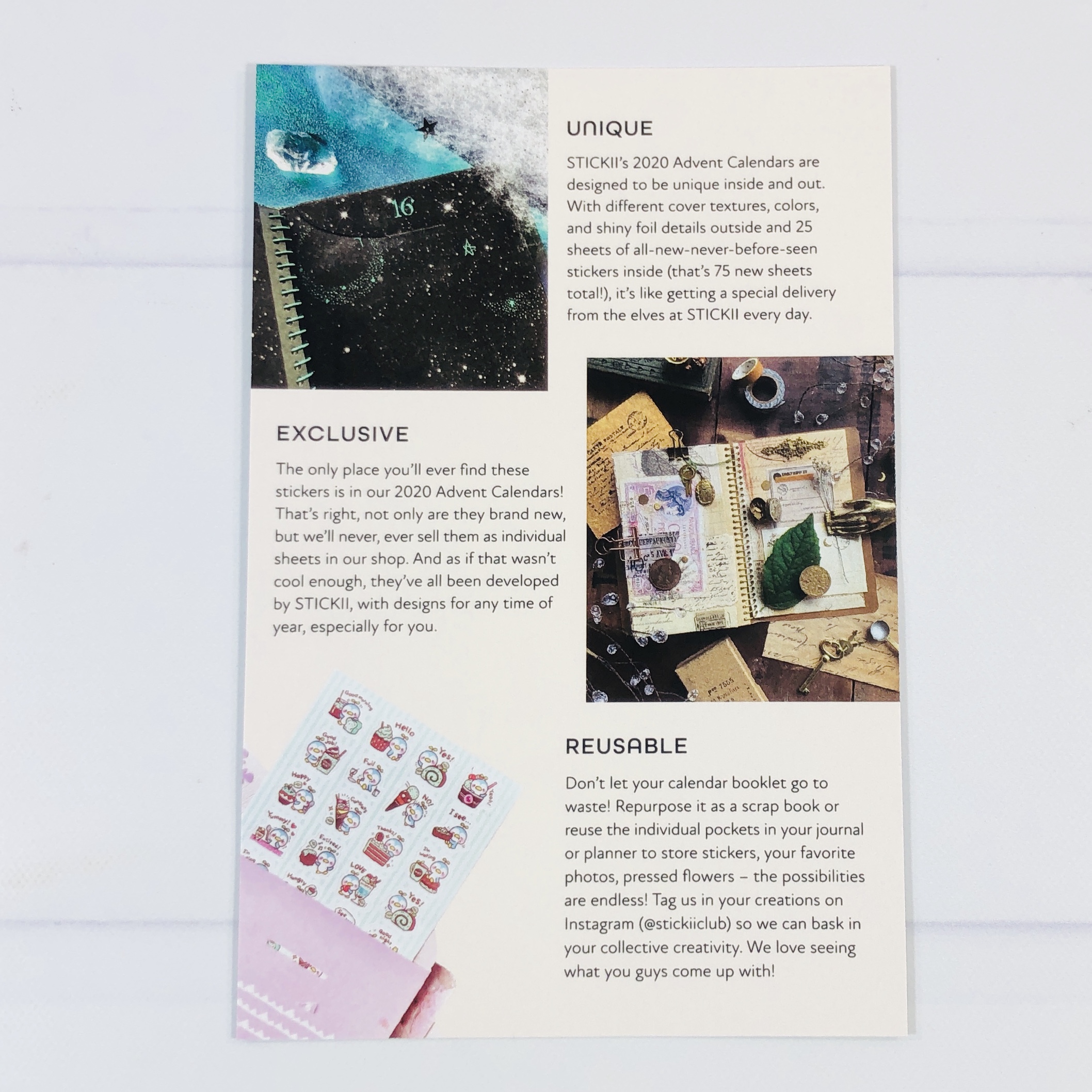 The calendars are available in all three of the STICKII themes and come with exclusive stickers that aren't sold separately.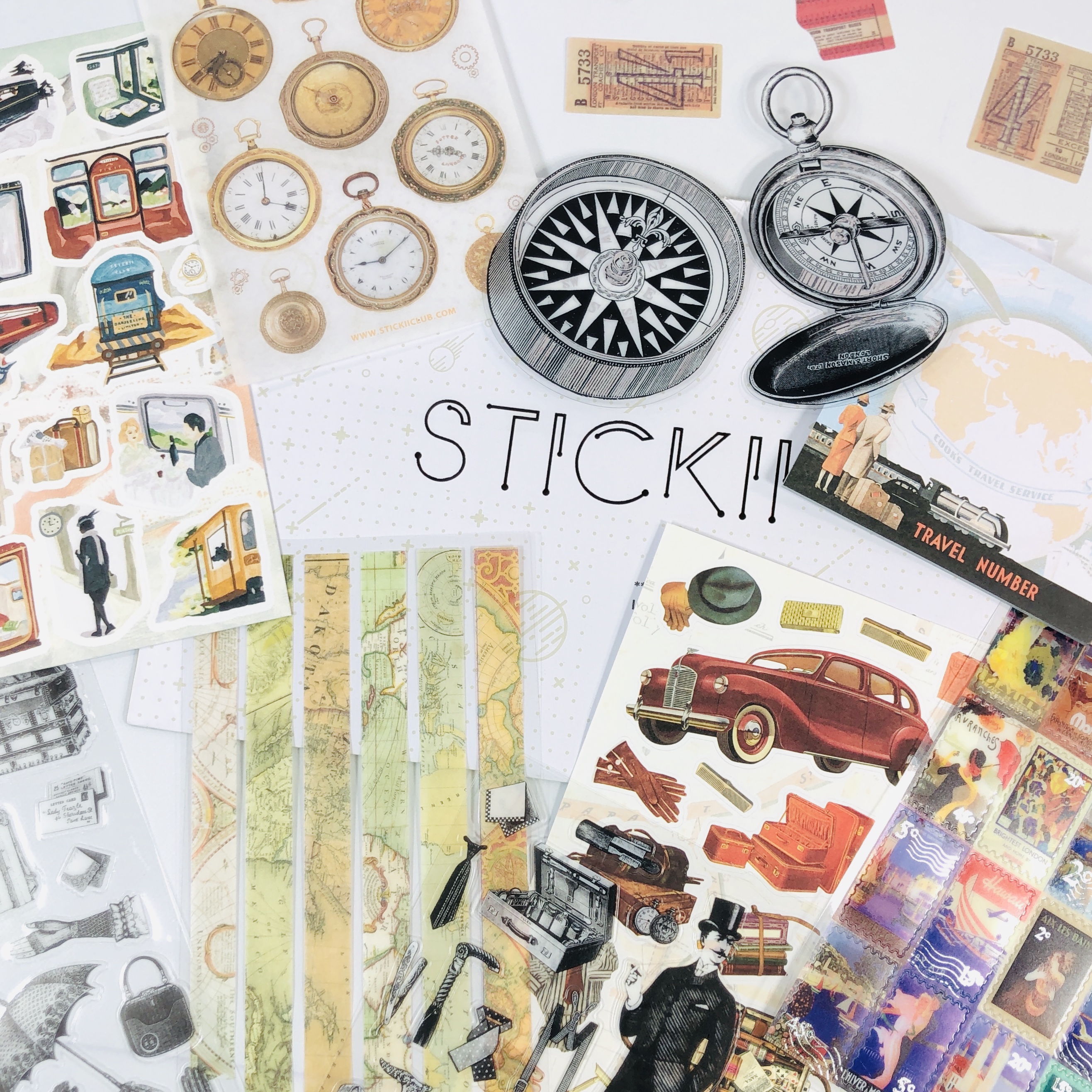 Everything in my Vintage Pack – Wanderlust!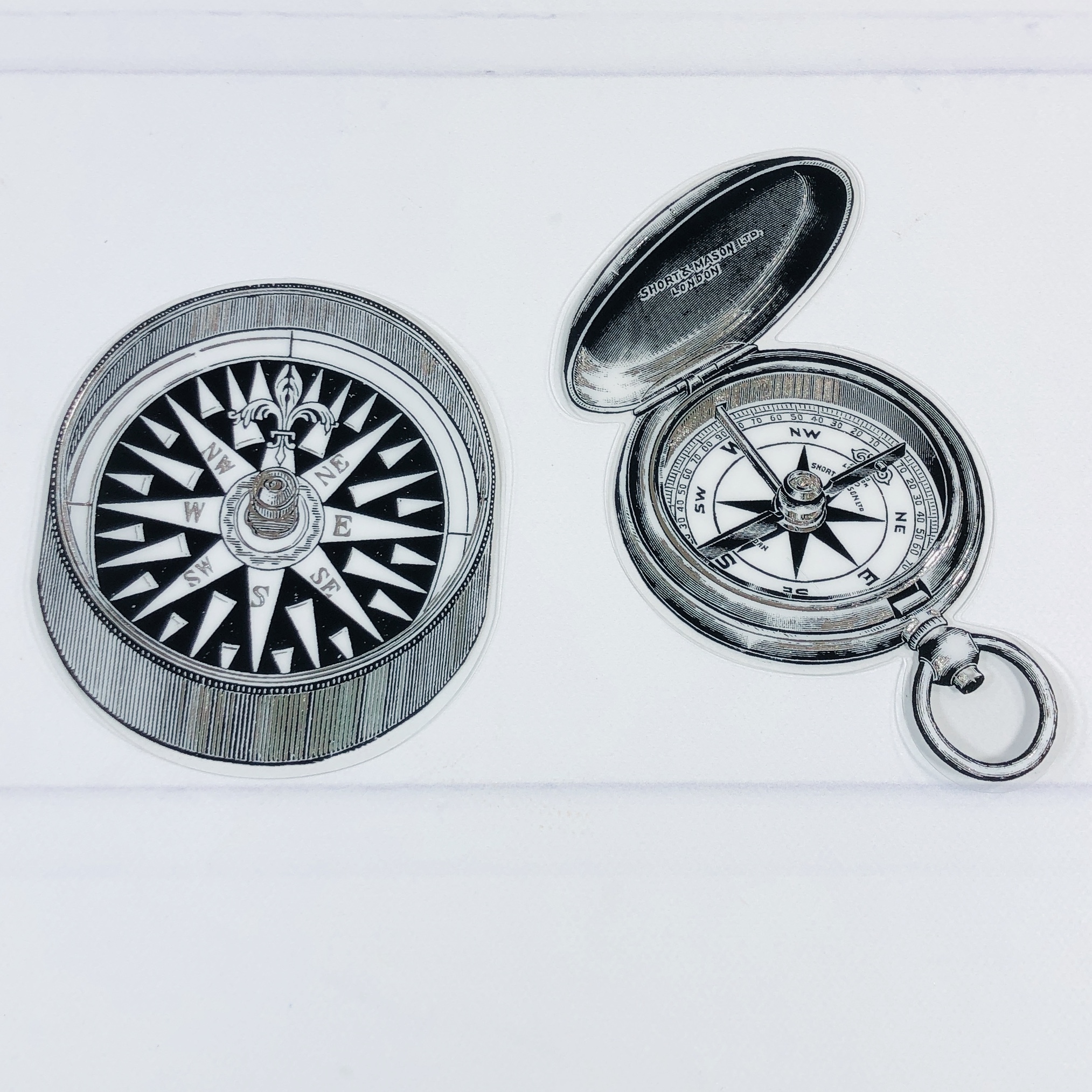 Compass Sticker Flakes are pretty big – the one on the left is almost 3″ across while the one on the right is closer to 4″! Printed on vinyl.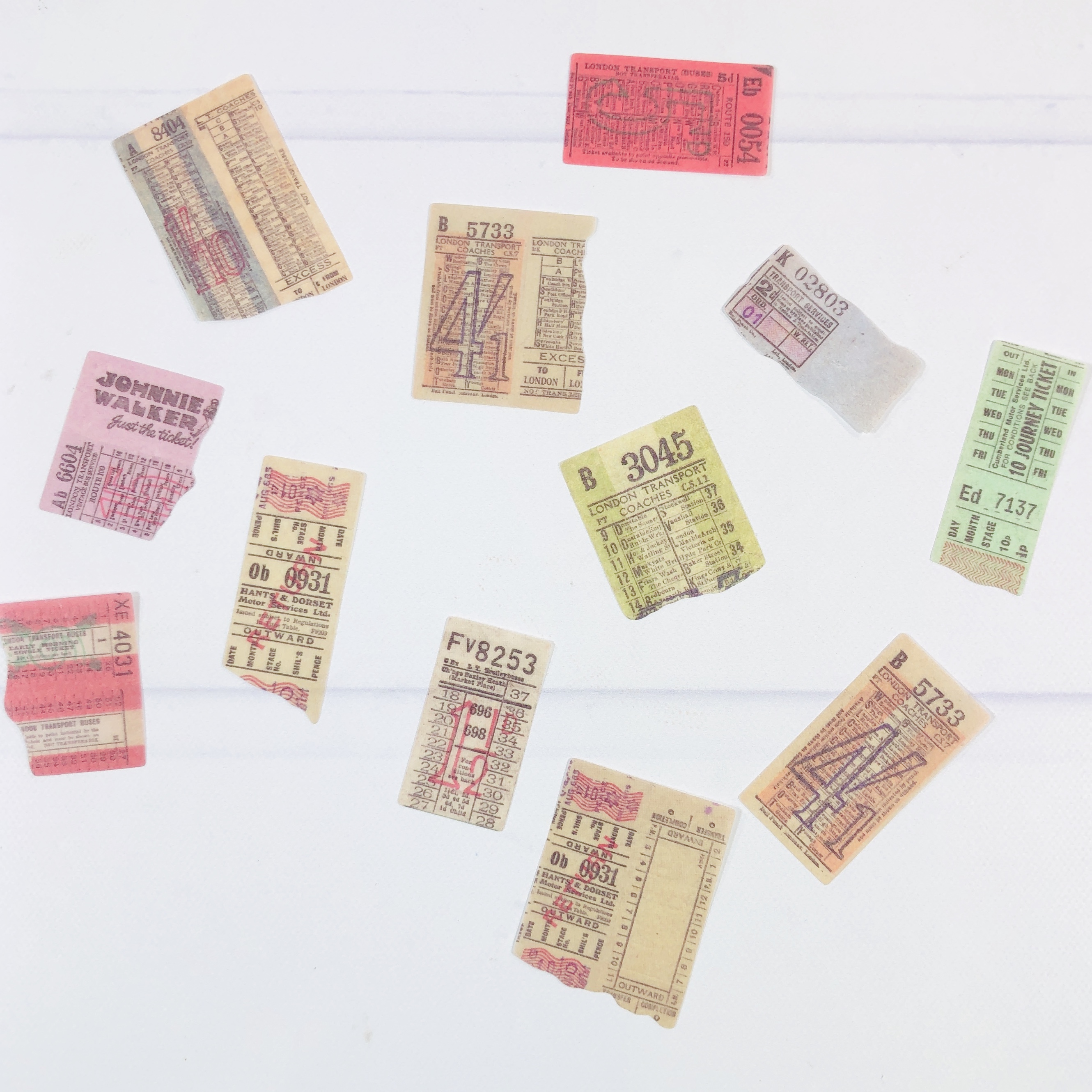 Ticket Sticker Flakes are smaller but there are a lot of them, 12 in all. Some have ragged edges, like they were torn by a ticket taker! Printed on vinyl.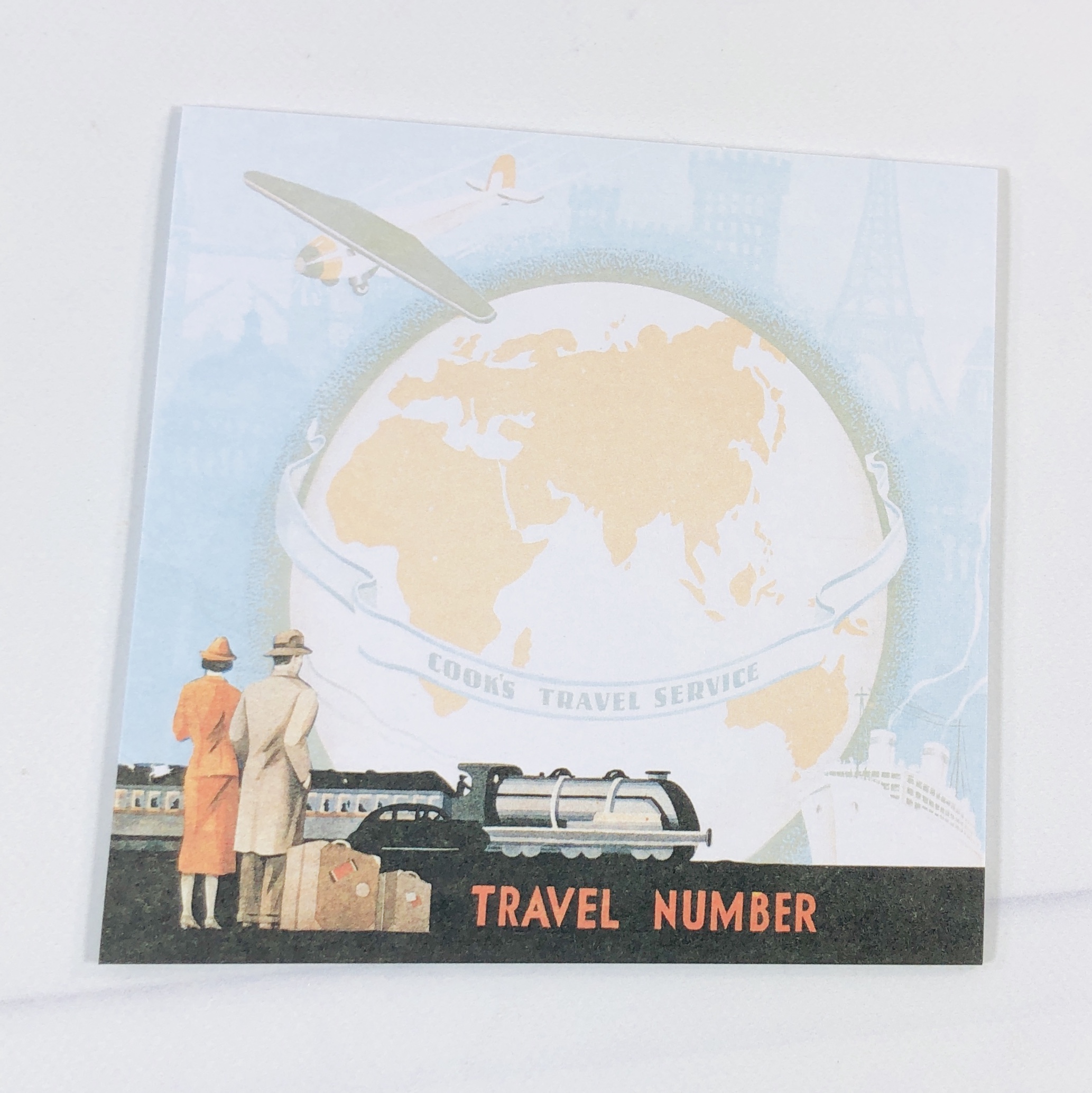 Globe STICKII Pad is 3.5″ square and isn't sticky, which is fine with me. You can flip it over and write on the plain white back if you desire.
Pocket Watches come in a few different sizes, with some showing the outside case. Printed on washi paper with metallic accents.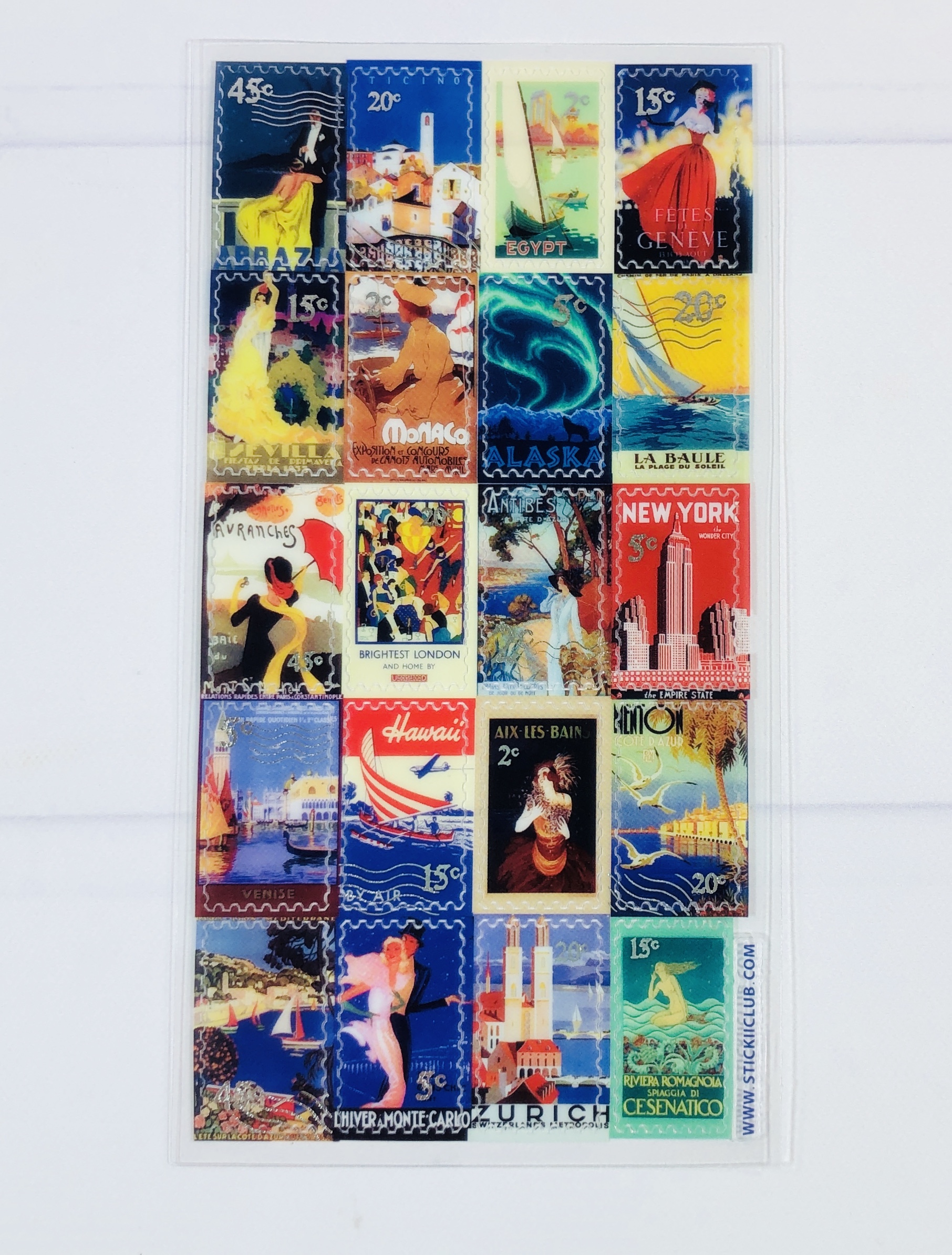 Travel Stamps look like postage stamps and are almost like mini postcards! Printed on vinyl with silver metallic accents.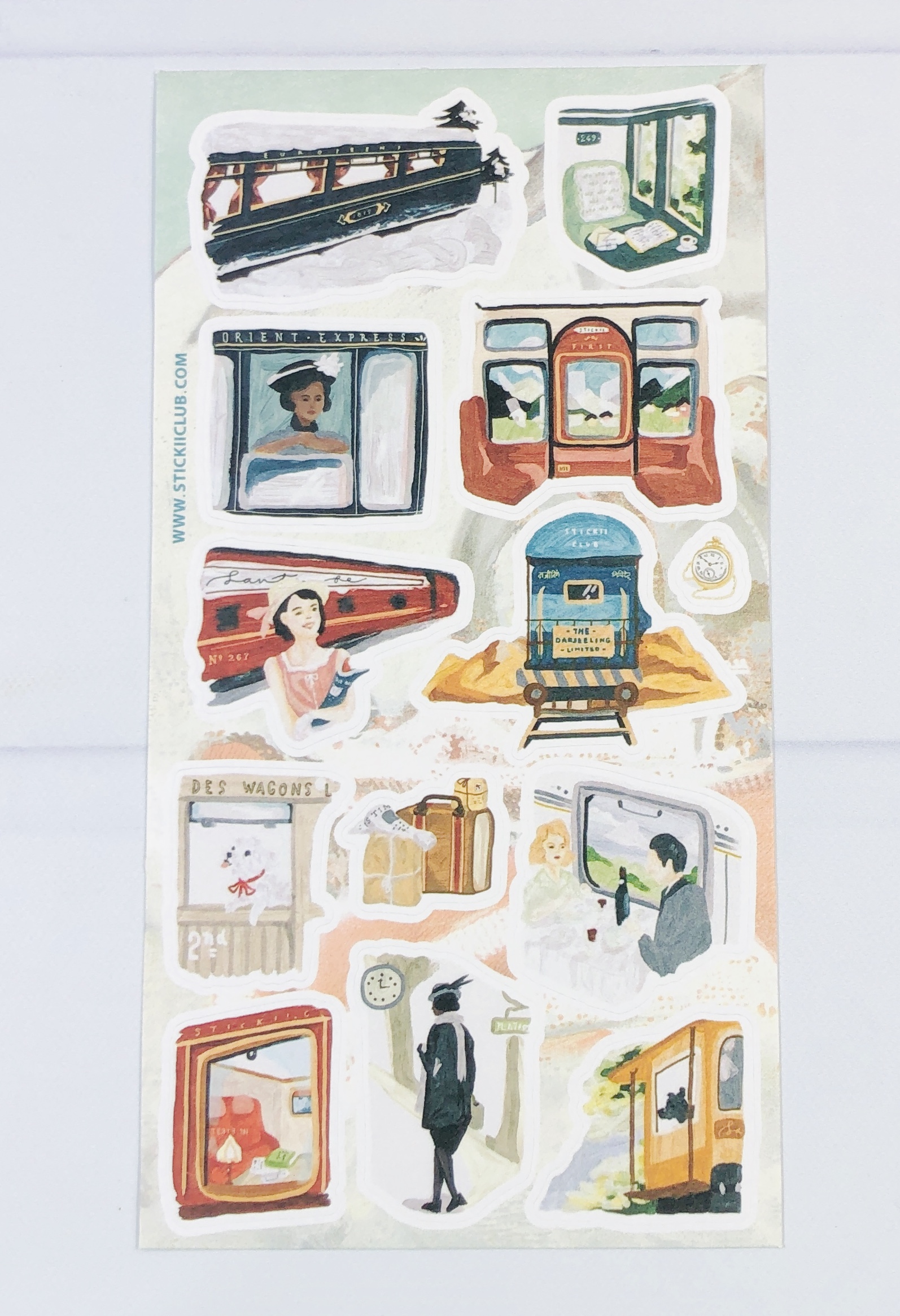 Train Travel looks like scenes from a train station. Train travel is very popular in England and Europe so these have a foreign feel to me. Printed on paper.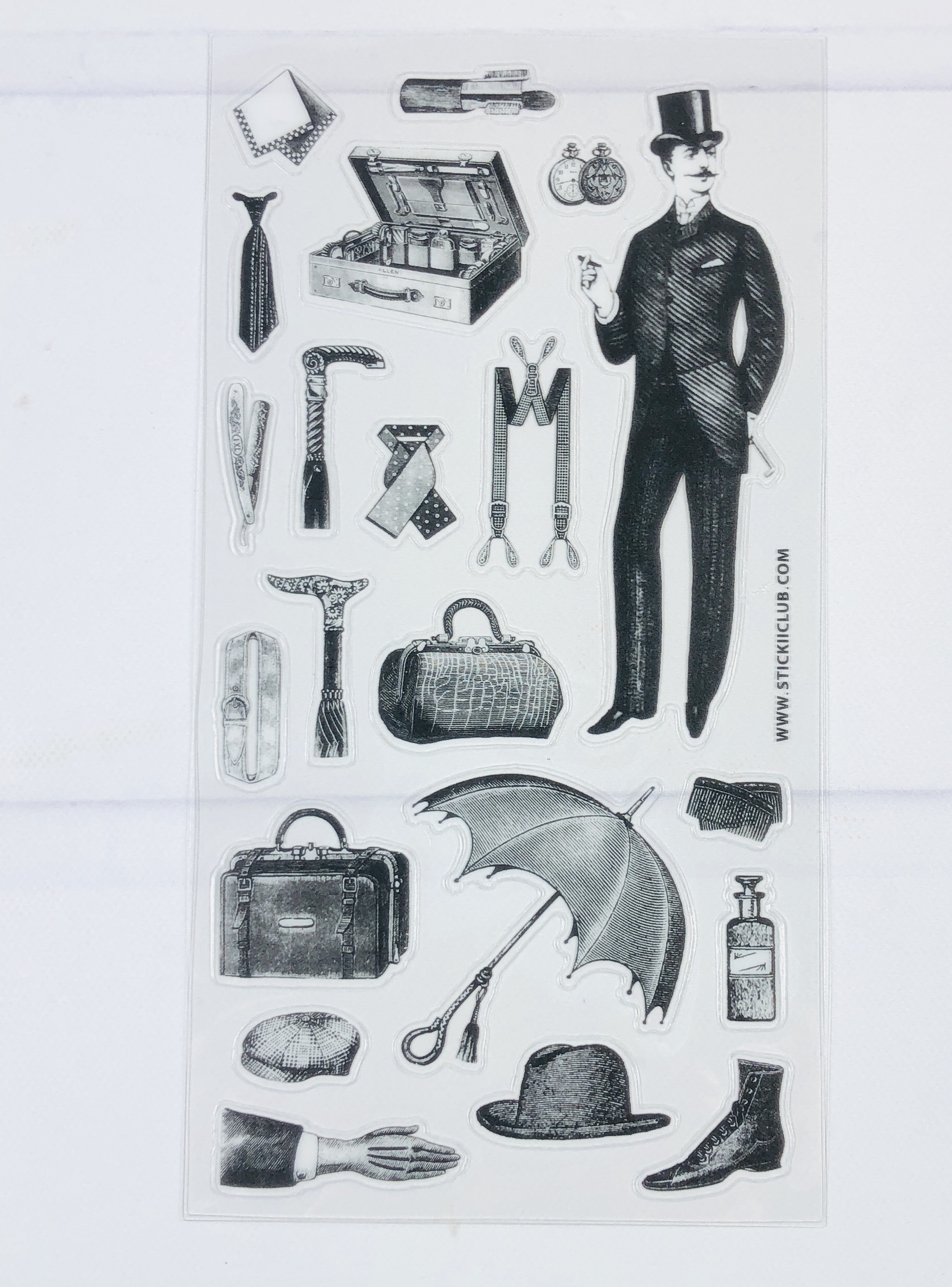 Dapper Dan shows an elegantly dressed gentleman and his travel accoutrements. Printed on vinyl.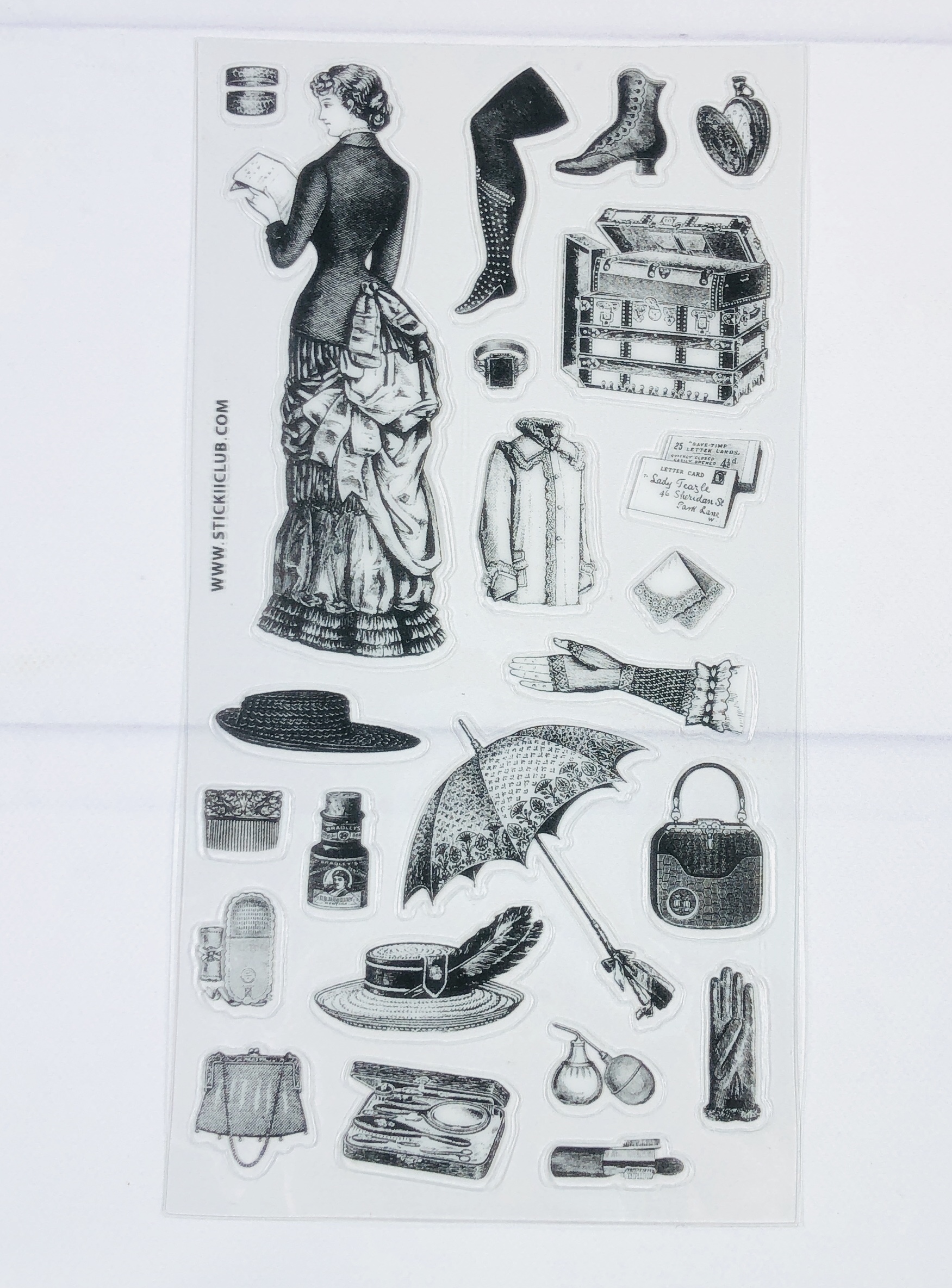 Dapper Dame has a similarly dressed woman, also wearing Victorian fashion. Printed on vinyl.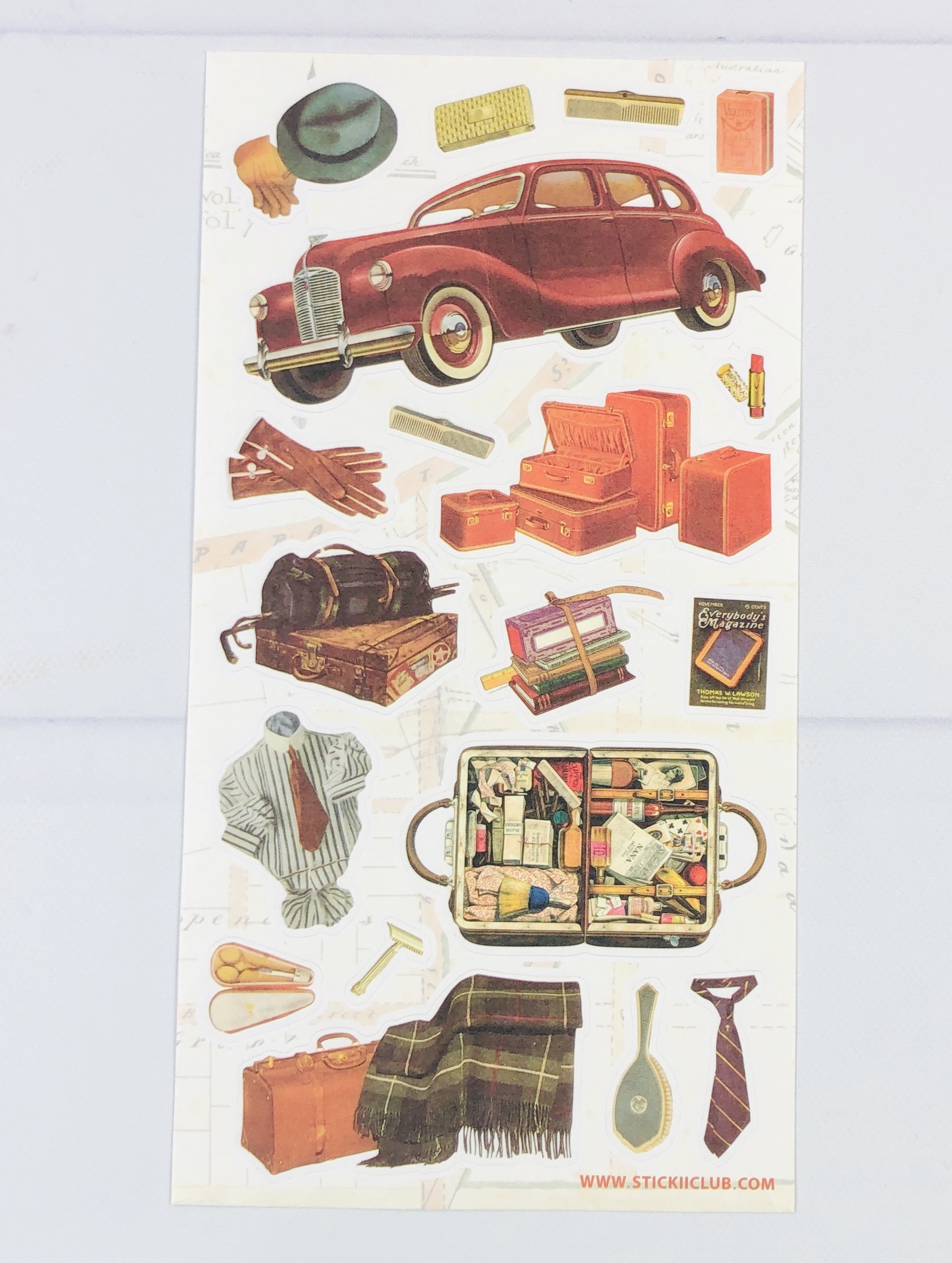 Hit the Road has a fancy automobile and luggage. Pack your bags! Printed on paper.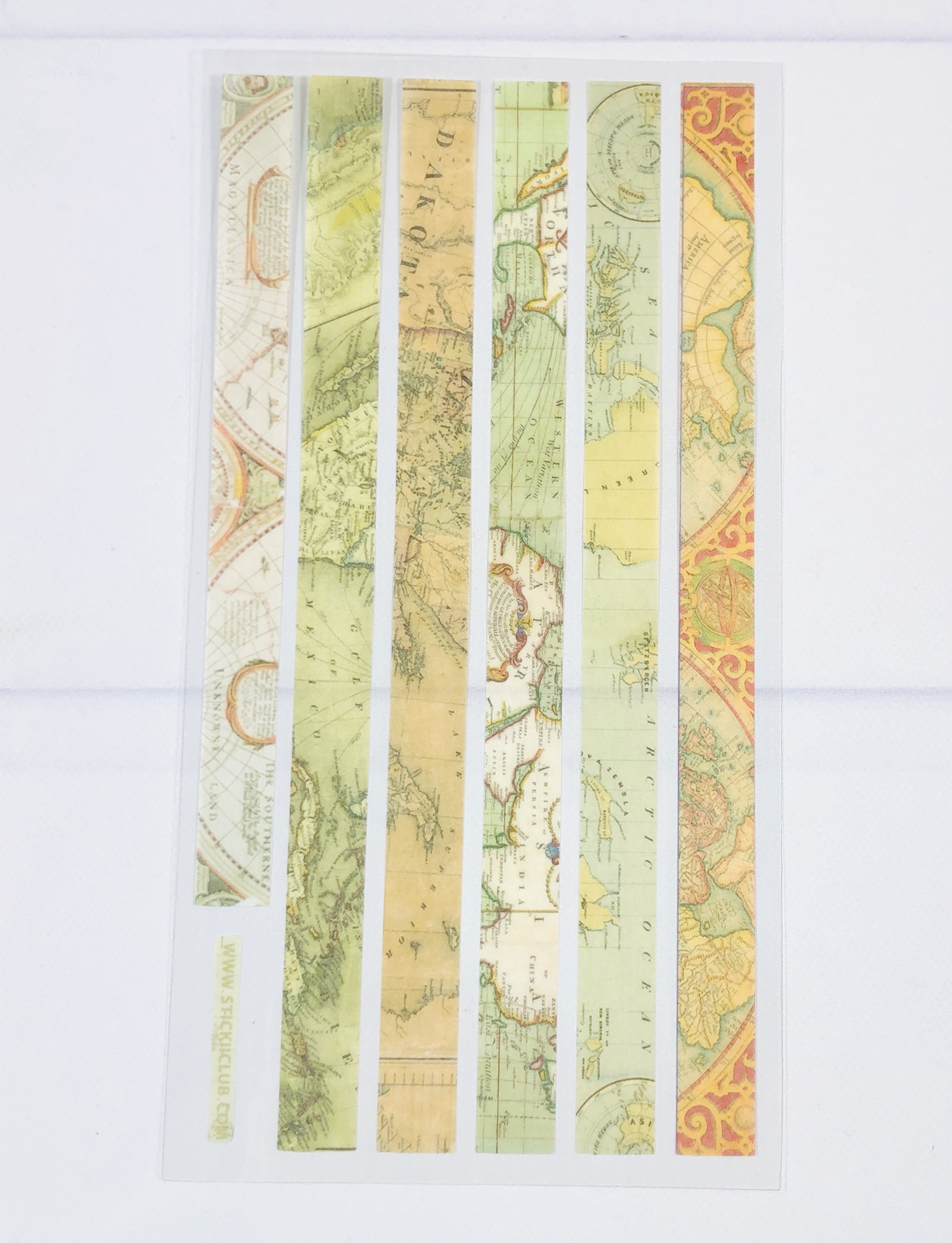 Atlas Strips will look so good in my planner. It has vintage glimpses of old fashioned maps.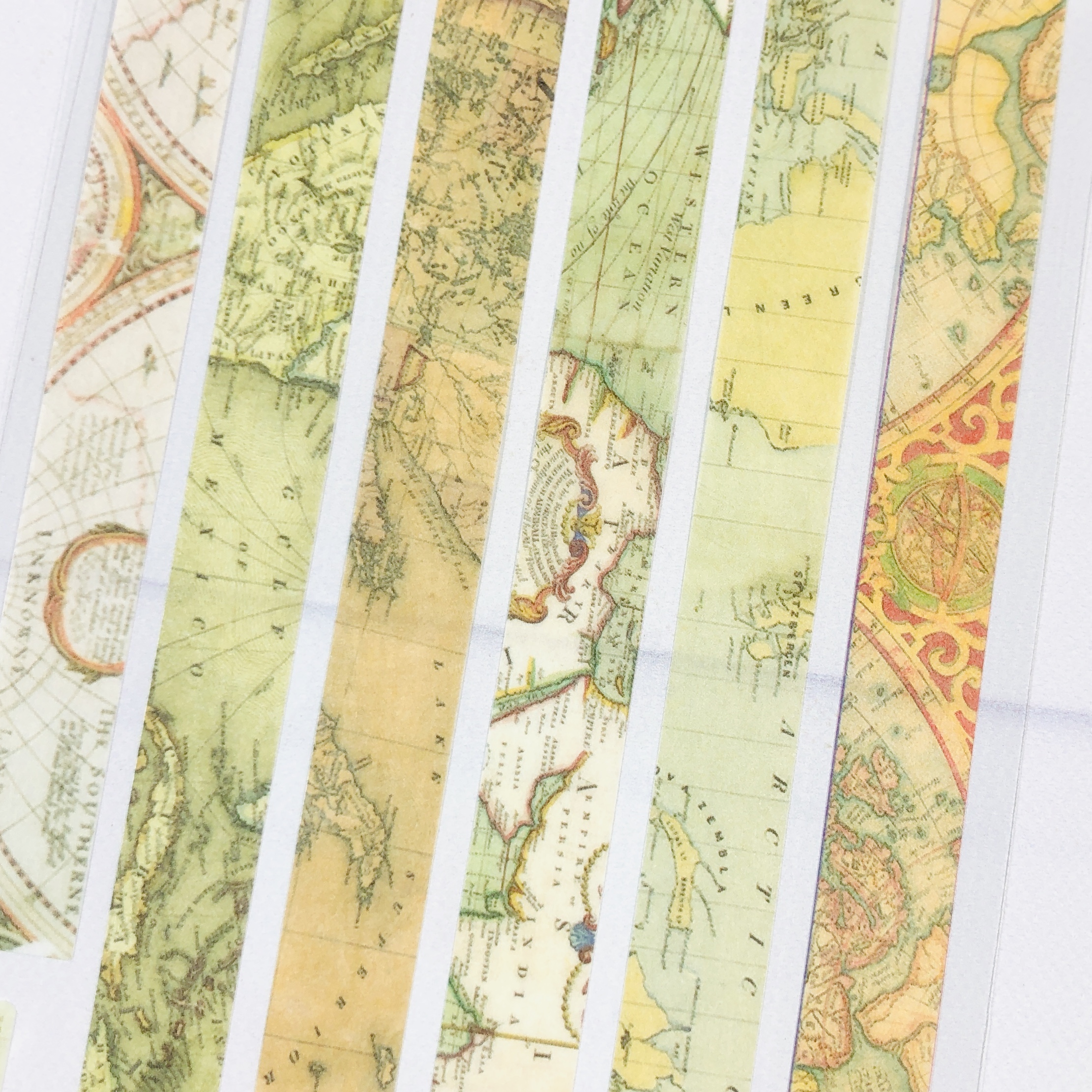 Here's a little more detail. Printed on washi paper.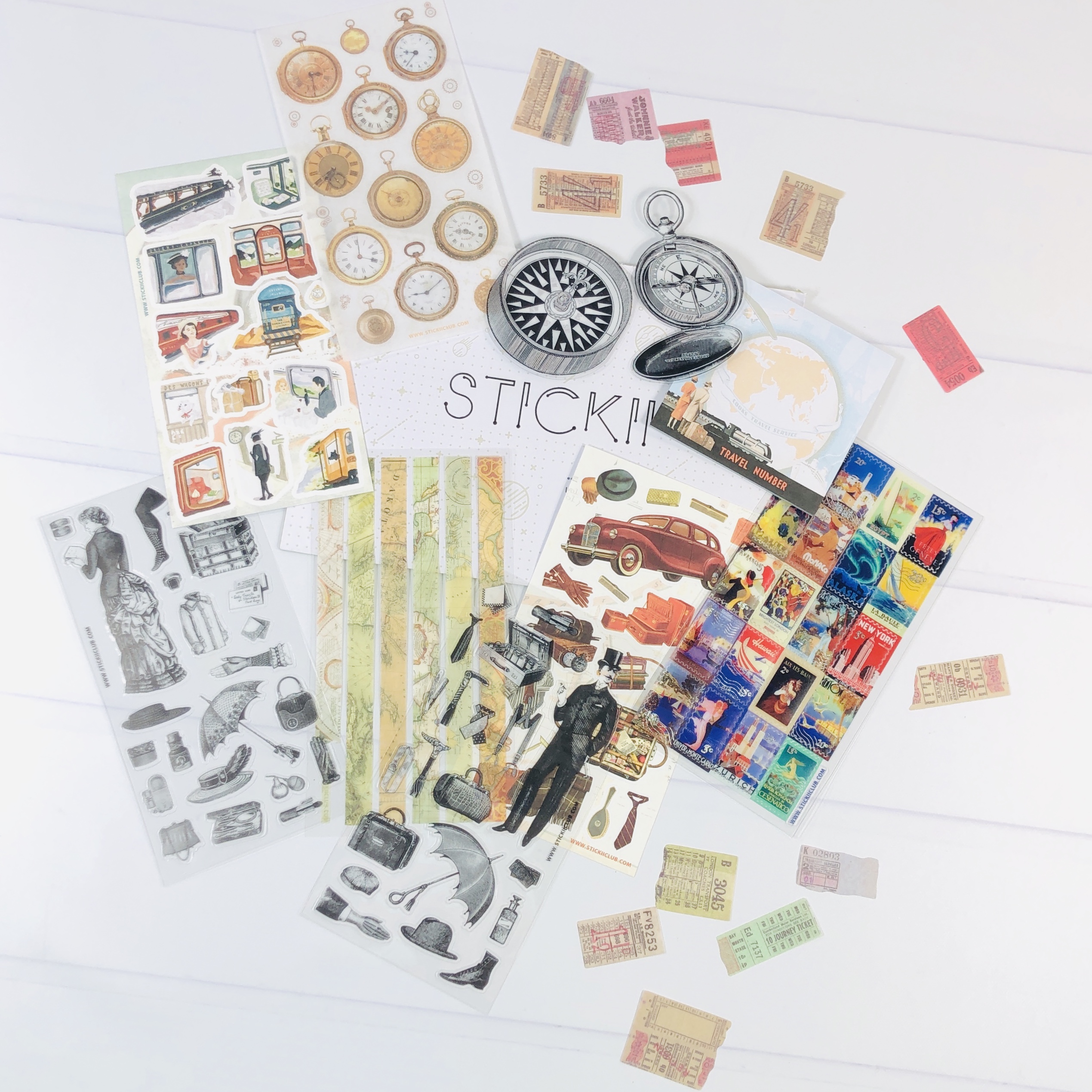 The October STICKII Vintage collection has me ready to travel in style, well, at least my planner will look that way. I liked the assortment this month and think they did a great job with the theme. I use the stickers in my planner but you can use them on notebooks, journals, phone cases (the vinyl stickers of course), or wherever. STICKII usually offers past packs, stickers, and items in their online store the month after they are sent to subscribers so keep an eye out if these look perfect for your needs.
Let us know what you think of this month's STICKII pack!