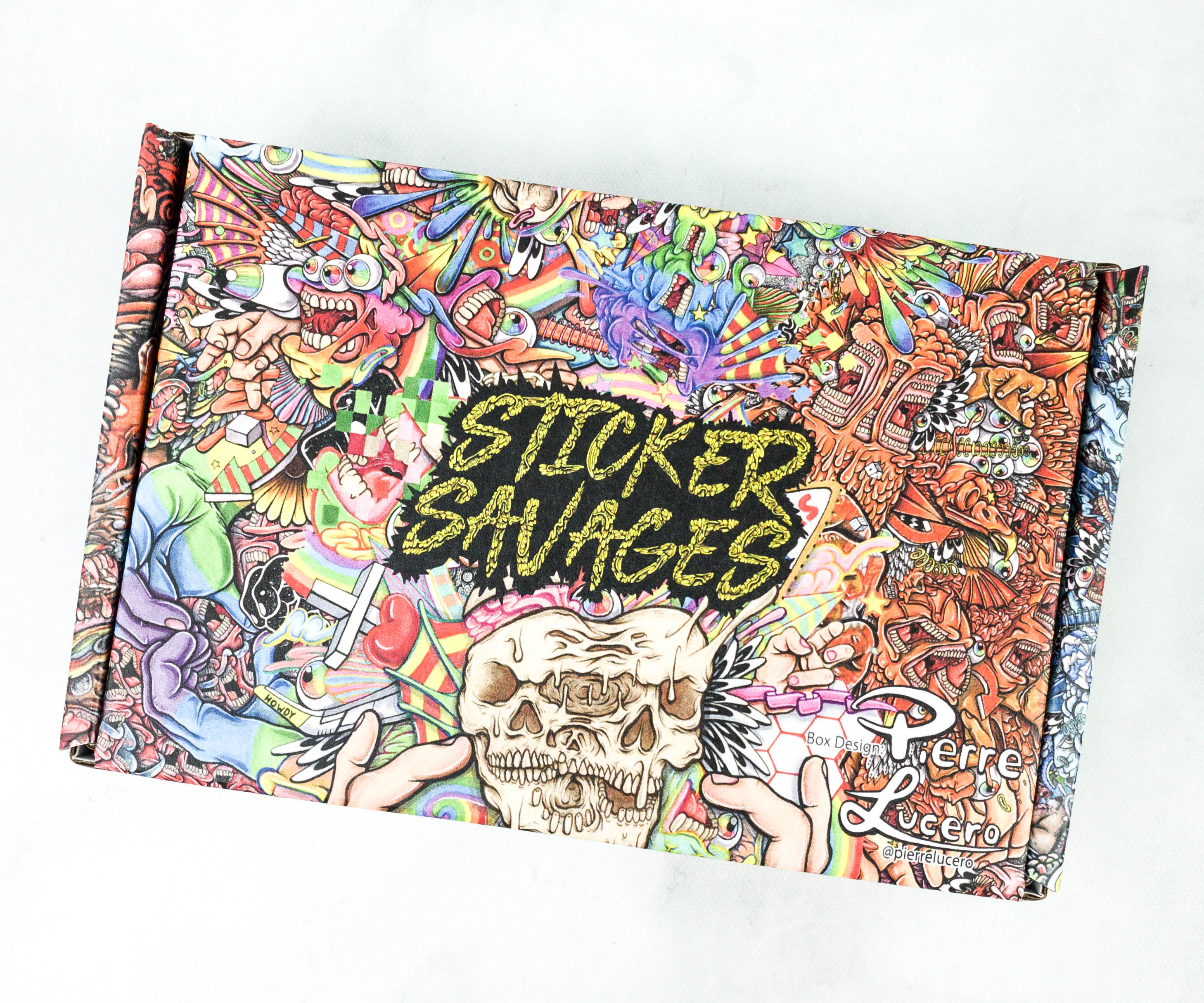 Sticker Savages is a monthly subscription box featuring 10 unique stickers from artists on Instagram. These artists are from around the world and the designs are stunning. Most of these stickers are Sticker Savage exclusives, which means they're printed for subscribers only. All orders come with a card featuring the artists. Shipping is free to the U.S. (and $9.99 worldwide). Sticker Savages is $11.90 a month, or save with longer subscription terms.
We are the dopest sticker box in the game. These stickers are created exclusively for our sticker subscription box, and are great for water bottle stickers, laptop stickers or just about any other thing you can think of. All of our stickers are printed on high quality waterproof vinyl, and are around 3-4in in size.
DEAL: Get 10% off your first box! Use coupon code HELLO.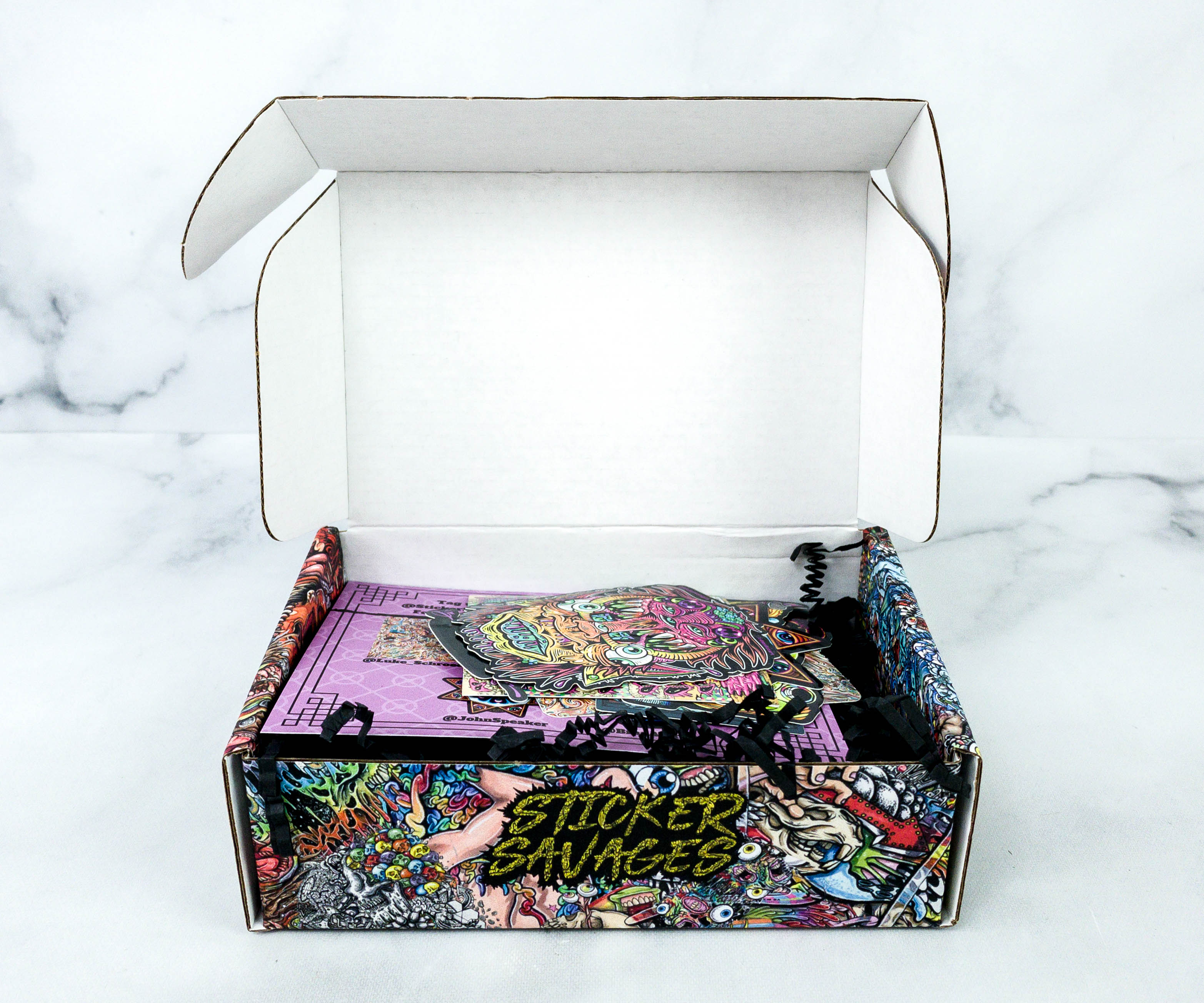 The box itself features eye-catching artworks!
The stickers were packed with black squiggles.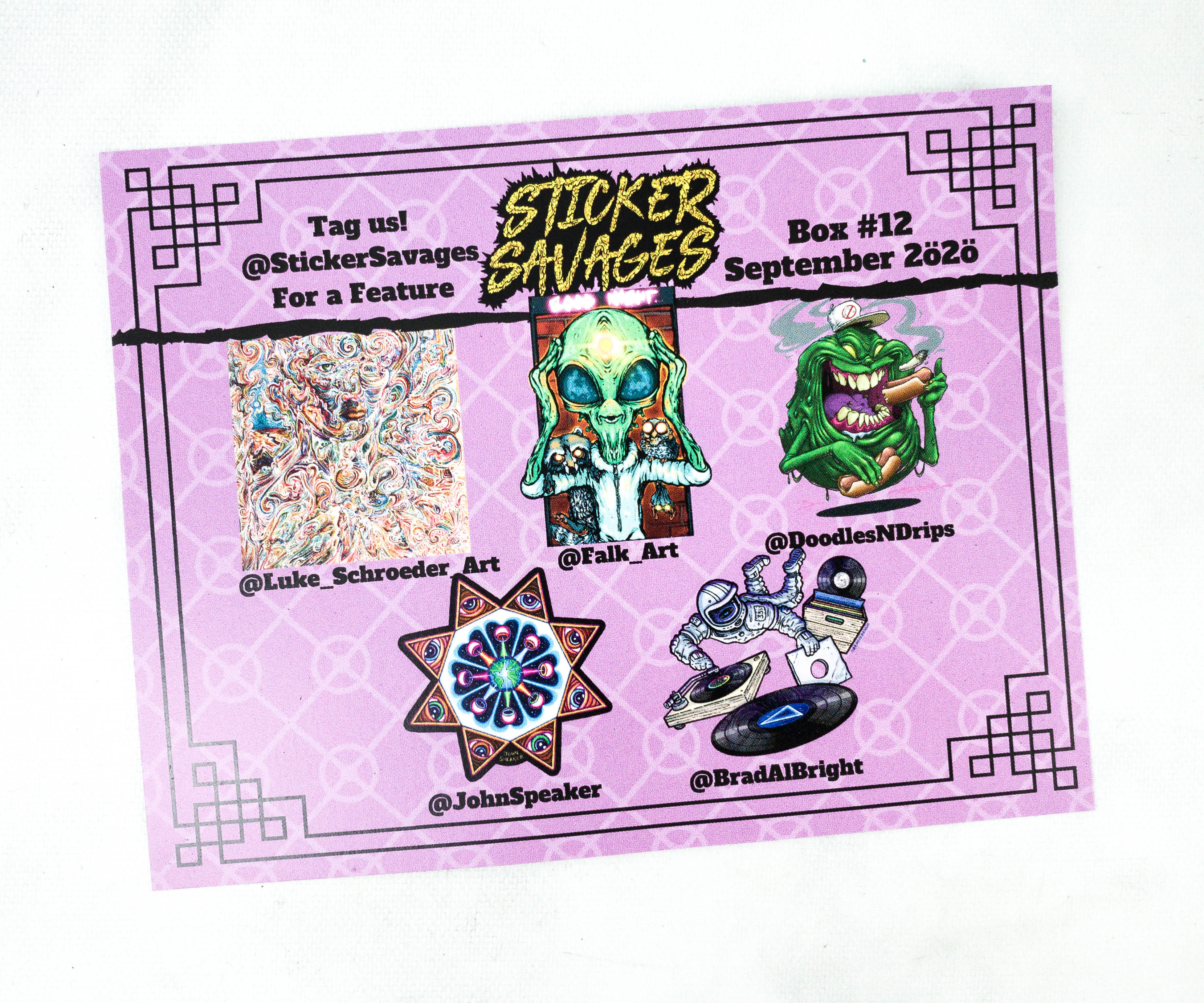 There's a card inside that lists the Instagram handle of the artists.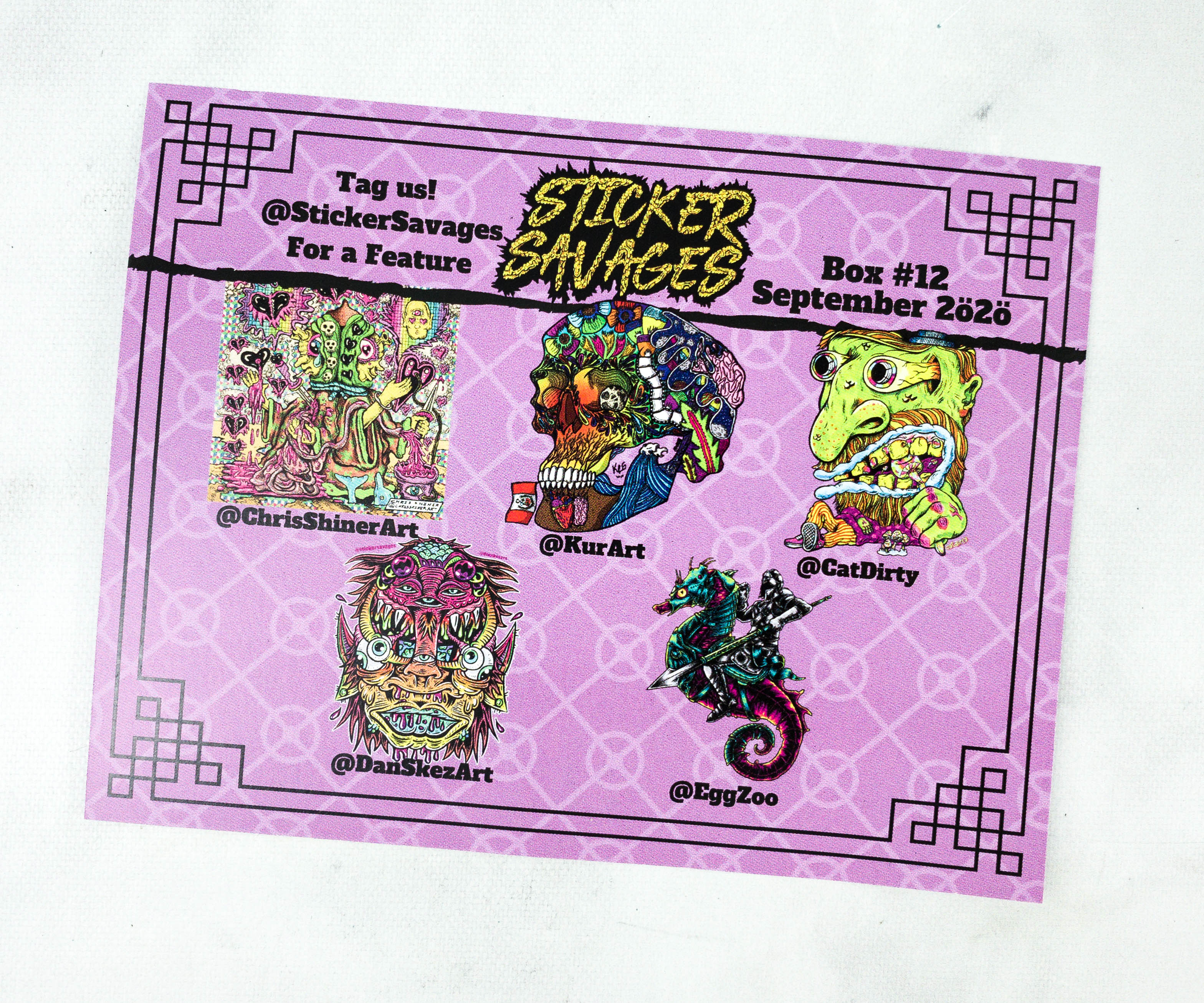 There are more artists at the back!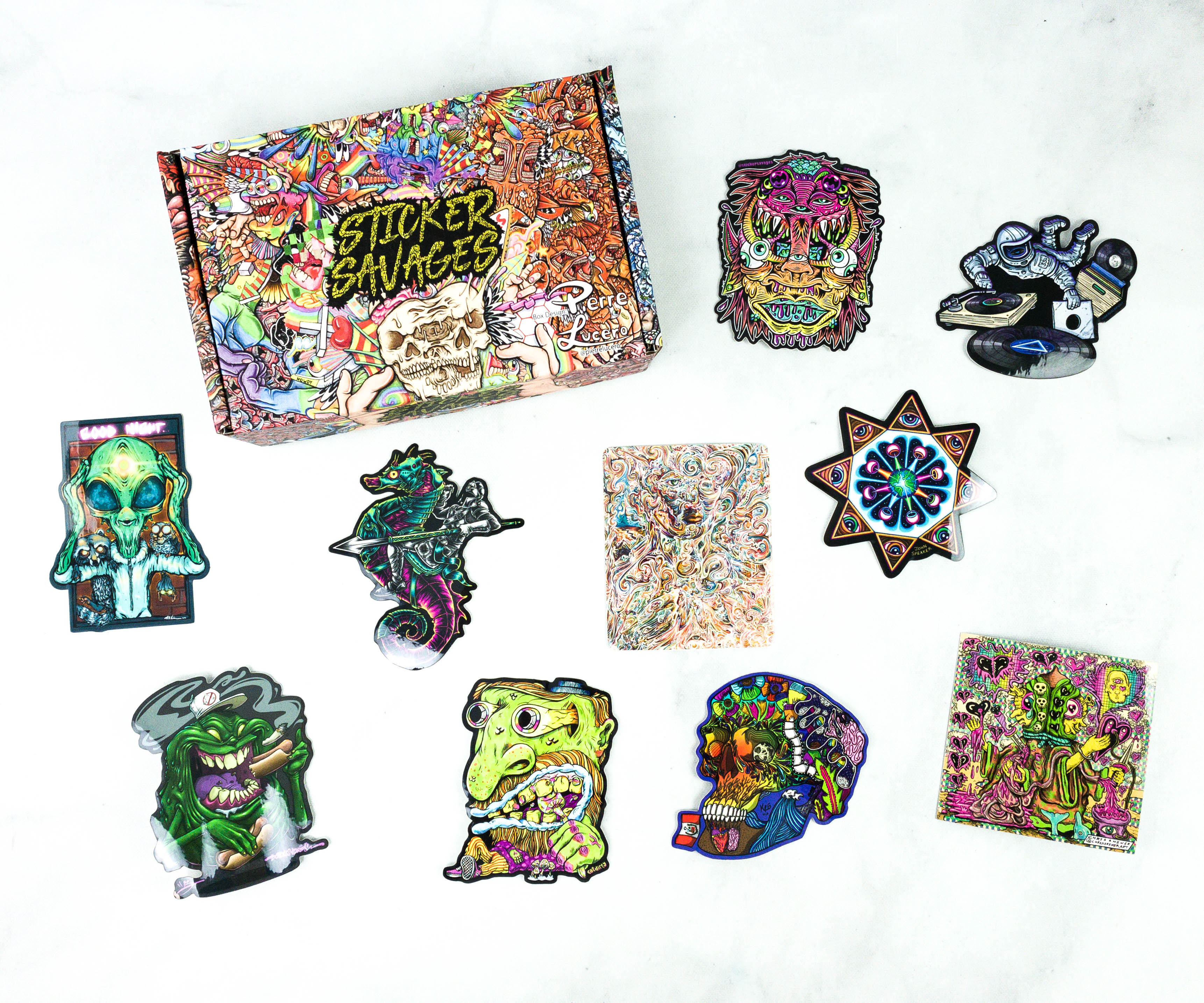 Everything in my box! I received 10 stickers designed by artists.
@DoodlesNDrips illustrated Slimer from Ghostbusters for this sticker! Well known for his gigantic appetite, Slimer chomps on two hotdog sandwiches. This is a great character representation and it also brings back memories of the movie!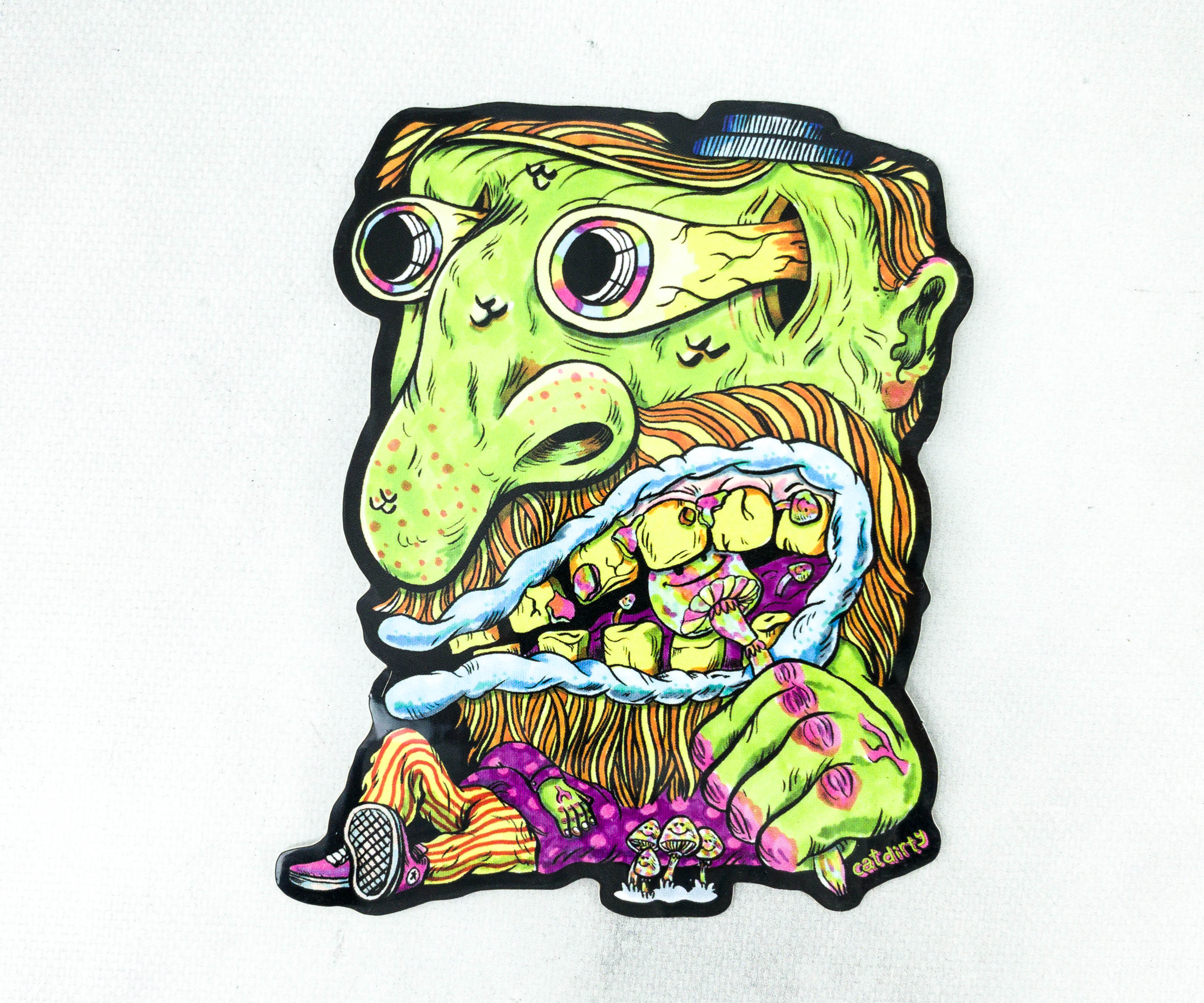 @CatDirty really has a wild imagination and a unique art style, as seen on this sticker! The design features a huge head that reminds me of popular Vincent Van Gogh headshots (except this is a bit creepy) and a small body.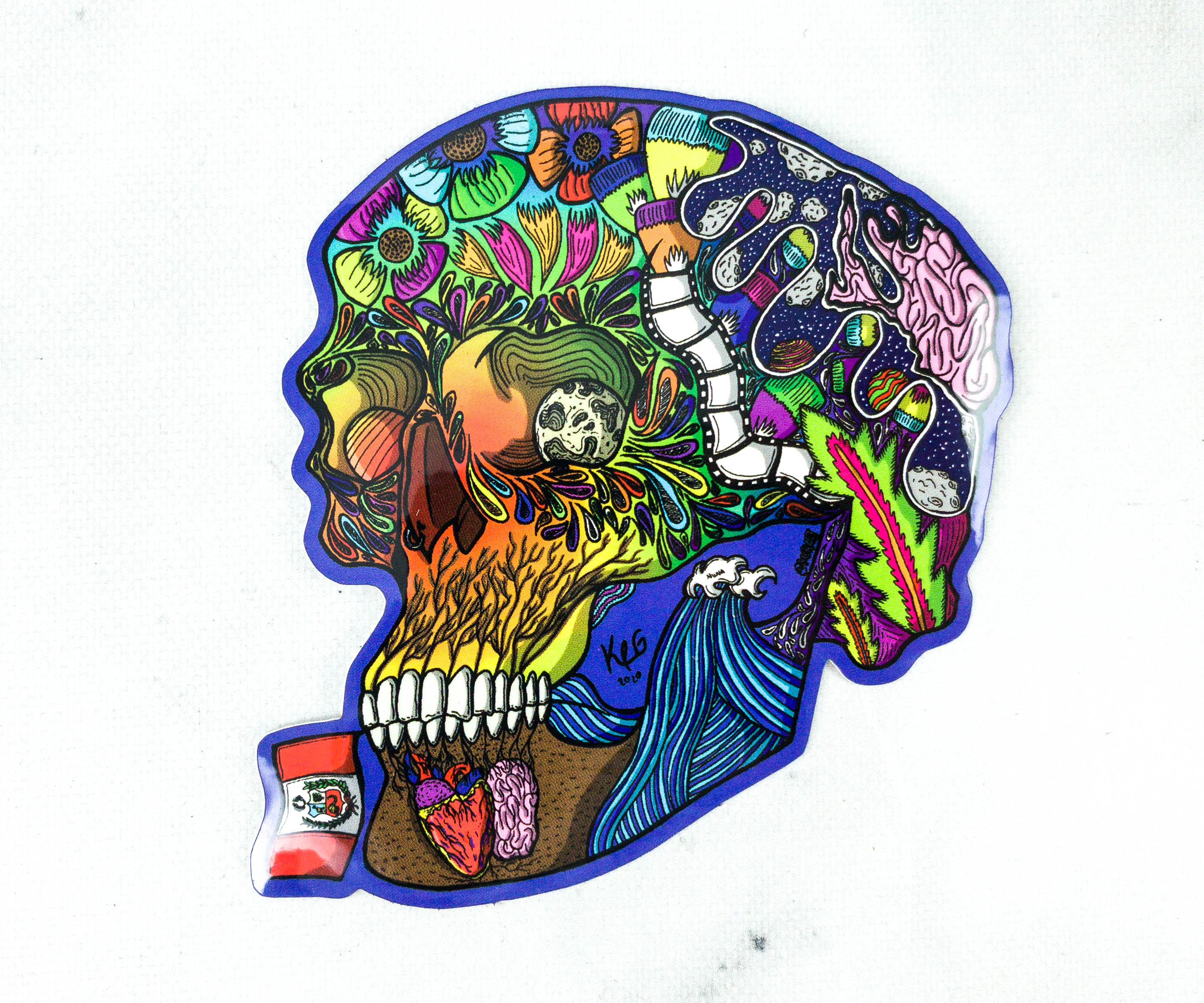 @KurArt did a great job combining different kinds of shapes and images to make it look like a skull. It's also colorful and well-detailed!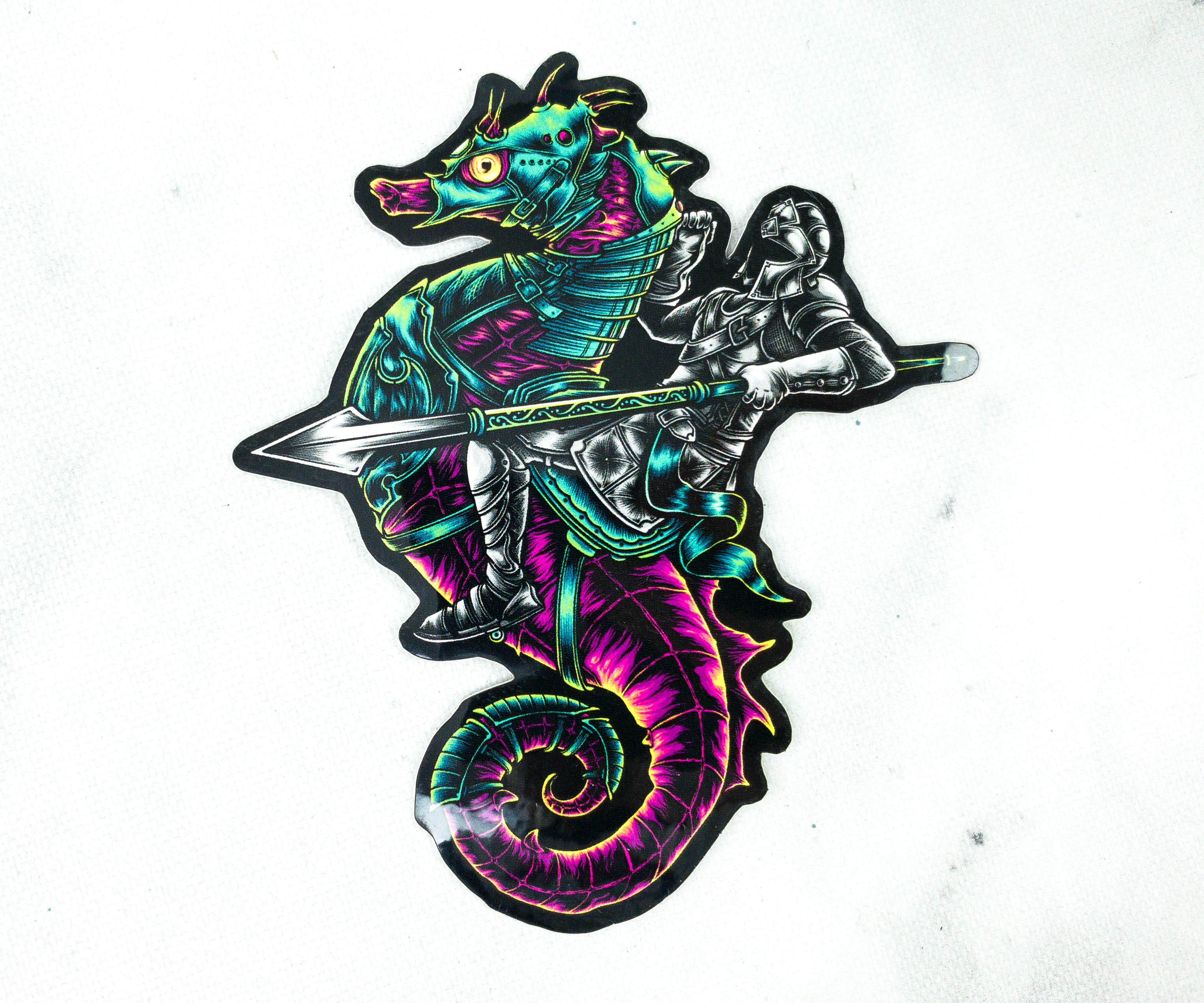 @EggZoo created an excellent image of an Atlantean soldier mounting a huge seahorse and holding a spear in this sticker design. The illustration has depth and it's really interesting!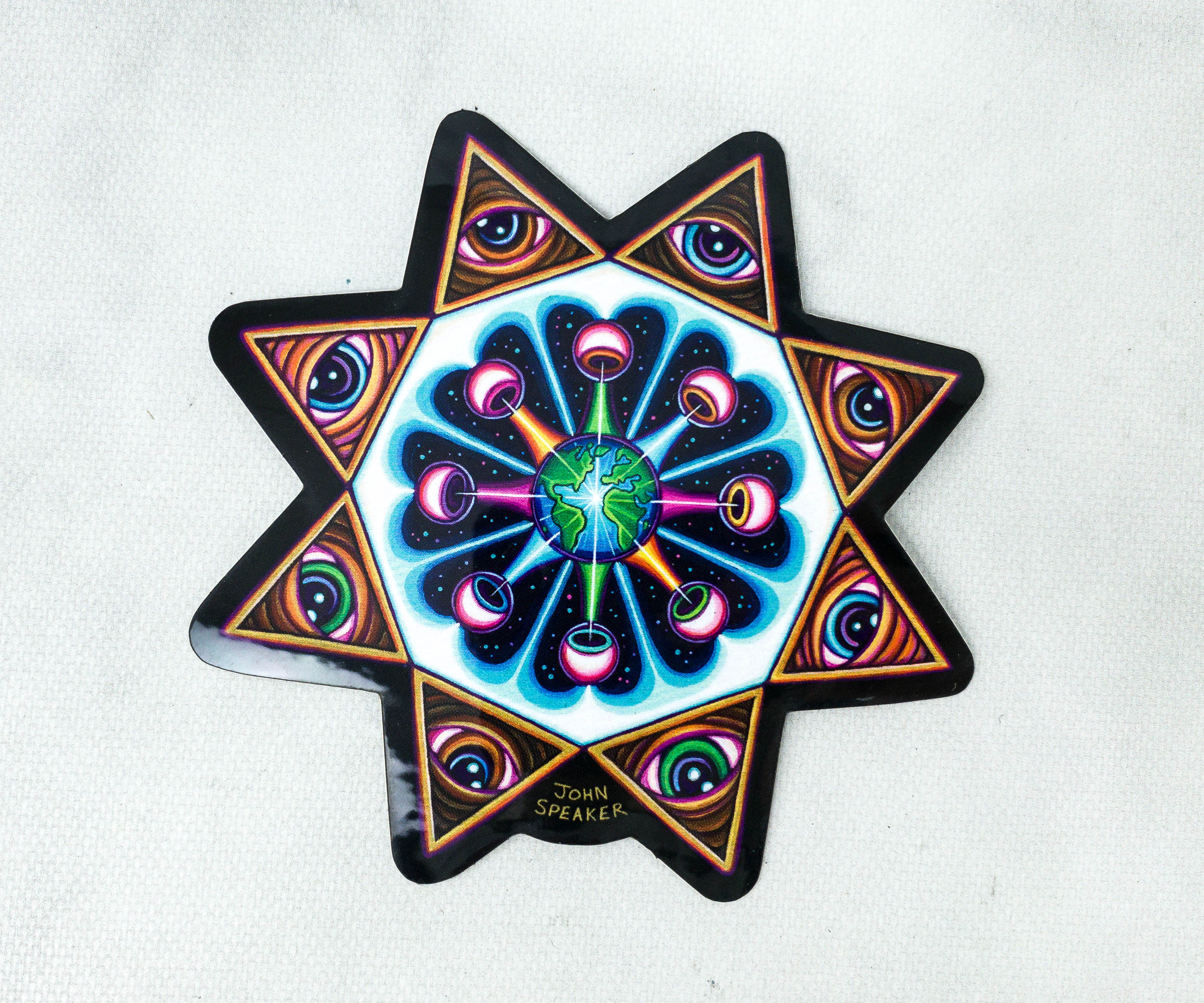 @JohnSpeaker used the Eye of Providence on this piece. It also shows UFO-like things trying to invade the planet!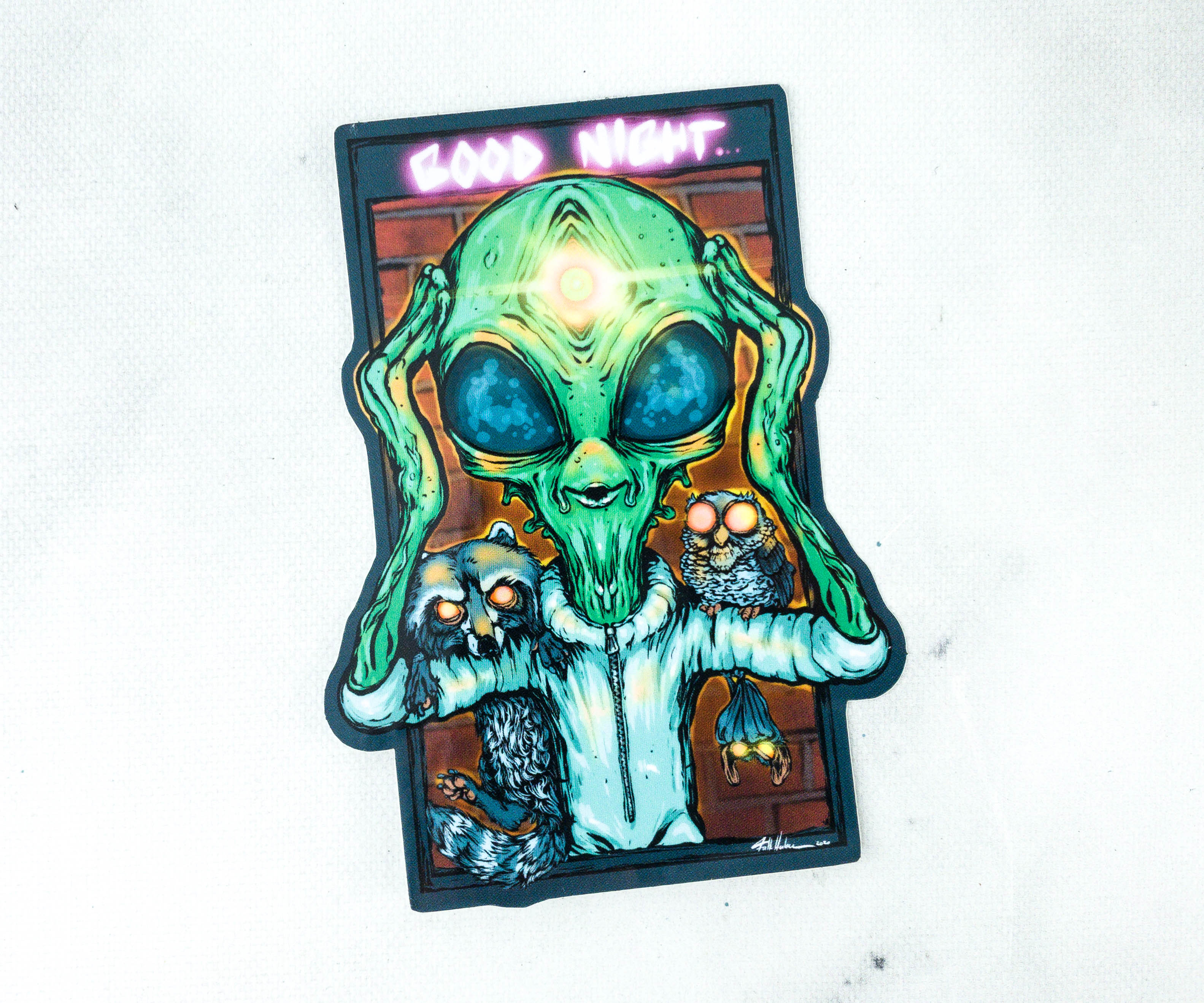 @Falk_Art and his friends from outer space send a telepathic goodnight message to all of us. This sticker design looks spine-tingling!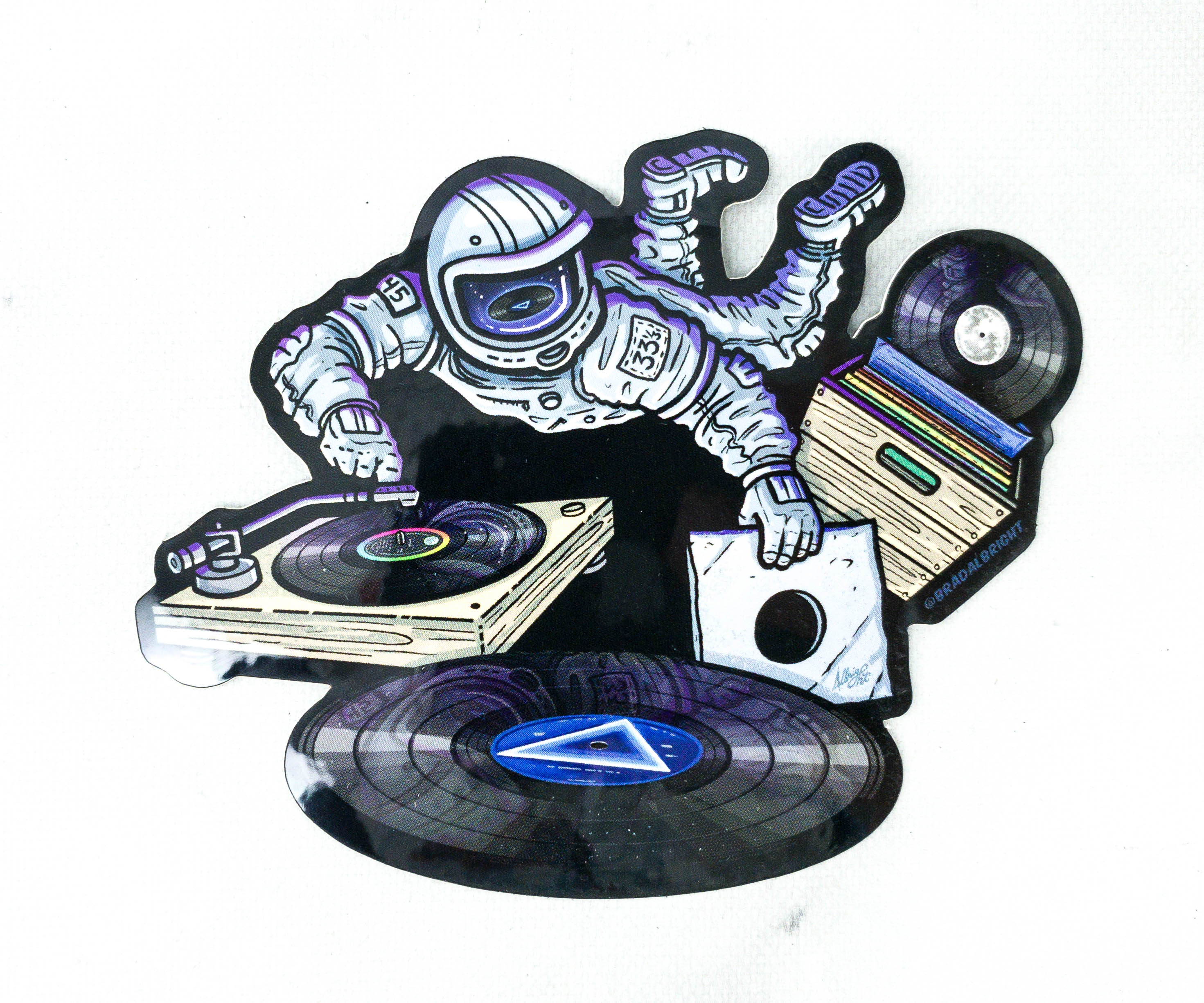 @BradAlBright's idea of an astronaut operating a turntable is so cool. This image also has depth, and I loved that the astronaut is reflected on the vinyl CDs around him.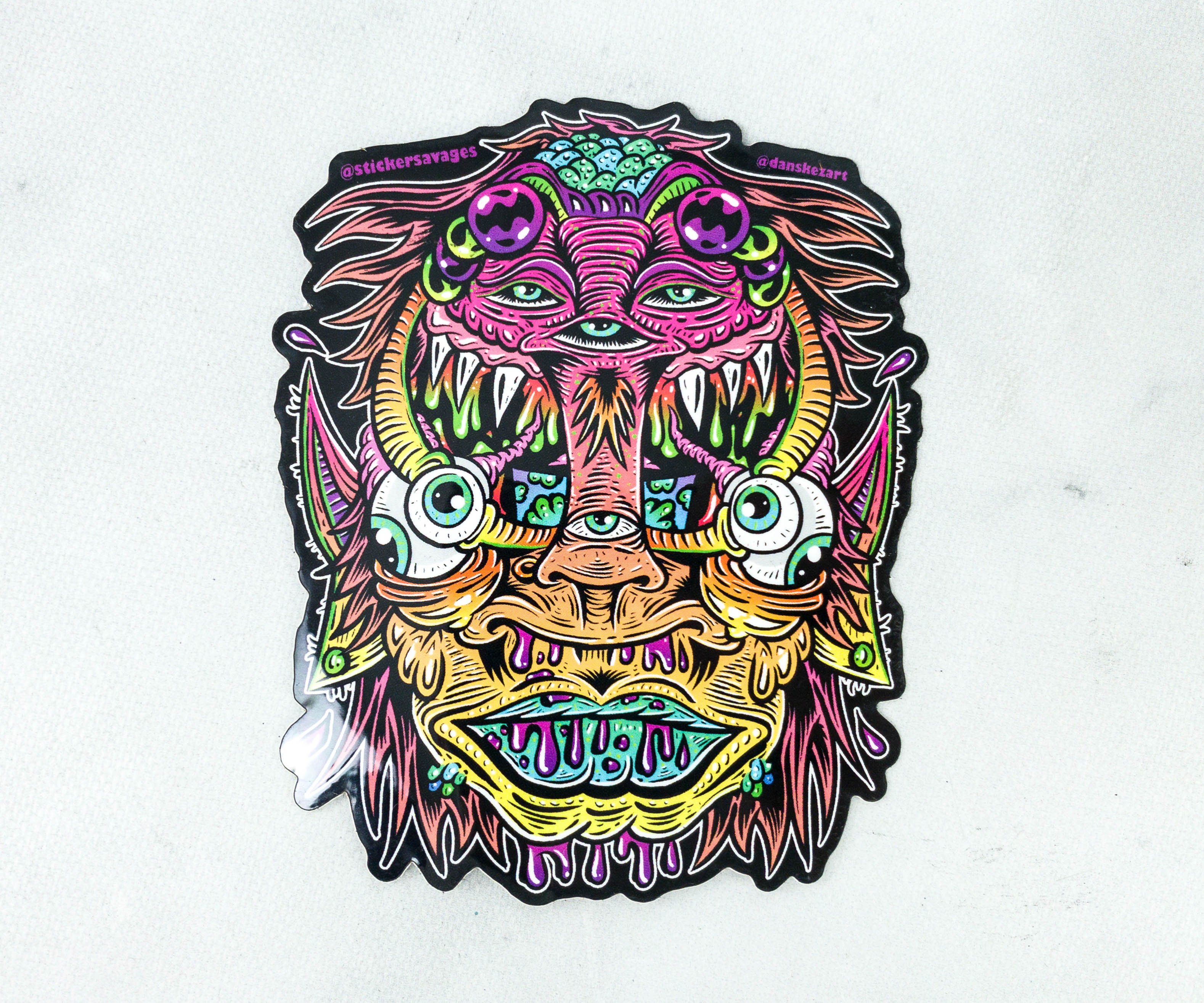 I like the colors @DanSkezArt used in this sticker! It looks like a weird head of a creature, I don't even know how to make eye contact with this one!
@Luke_Schroder_Art's work is quite trippy. The swirls of colors seem 3D and there are also eyes all over it.
This sticker design by @ChrisShinerArt shows two sides of love. There are two entities in opposite directions touching each other's back, one with a broken heart while the other is happy and in love.
There are lots of talented artists out there and I'm glad they're given exposure through this sticker subscription. My favorite sticker this month is the trippy artwork by @Luke_Schroder_Art. It one of the most unique pieces I've seen from this box so far! I also like the sticker featuring an Atlantean soldier and the astronaut with the turntable and vinyl CDs. These stickers are perfect for decorating any surface you want, whether it's your gadgets, notebooks, or other personal stuff. All the stickers have vibrant colors and even the sticker paper used is high-quality as well!
What do you think of the Sticker Savages box?